30+ Stunning Crochet Stitches
This post may contain referral/affiliate links. Please read my disclosure for more info.
Crochet Stitches. Sigh. How I love them! Find a gorgeous crochet stitch pattern and you are well on your way to an amazing afghan, pillow or sweater! Meet some of my favorite crochet stitches!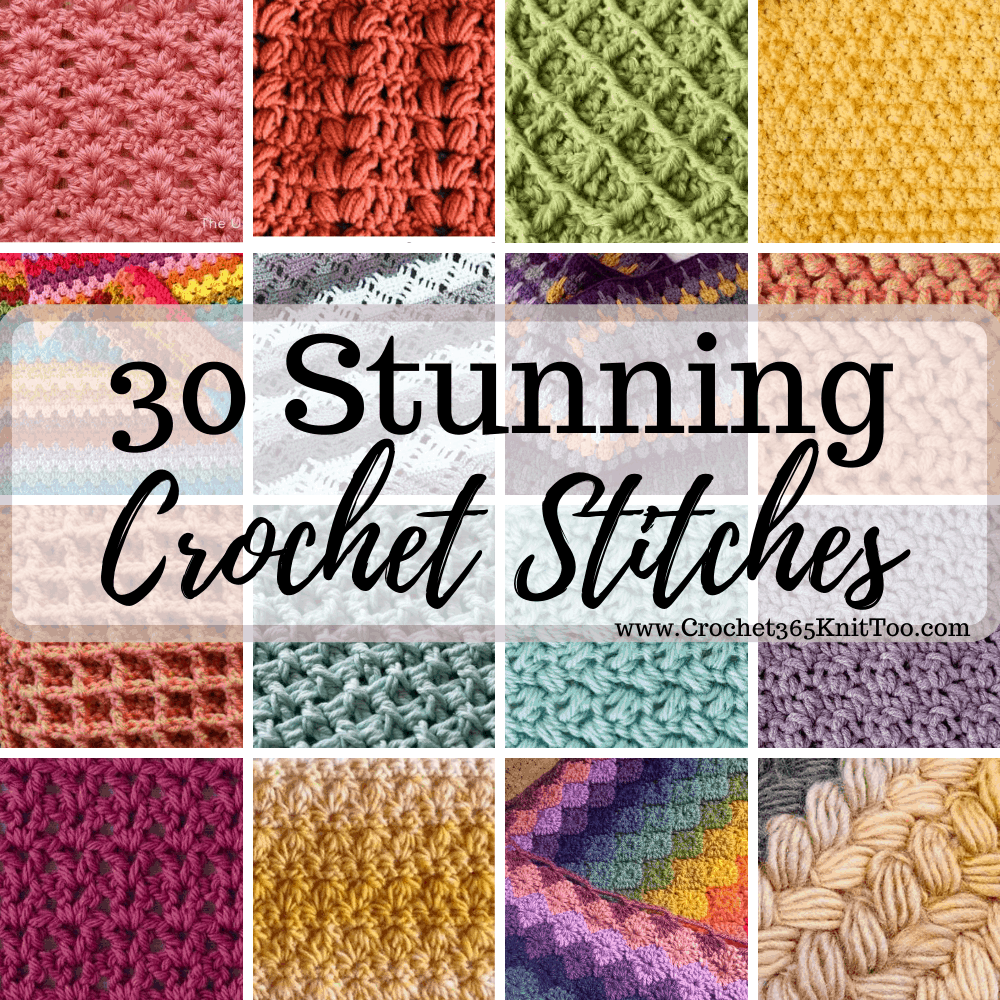 I just love this collection of crochet stitches. Whether you're just getting started as a beginner on your crochet journey or you are a more advanced crocheter, there's something here for everyone. Some of these fun crochet patterns use essential crochet stitches and others are more fun, like a lacy crochet stitch, cluster stitch or crochet cable patterns.
If you're looking for your next crochet blanket project, crochet toys, crochet texture in scarves or even crochet sweaters you'll find crochet stitches here suitable for a variety of crochet projects. Most of the stitches use American crochet terms and many feature step by step instructions and a photo tutorial to help you master techniques.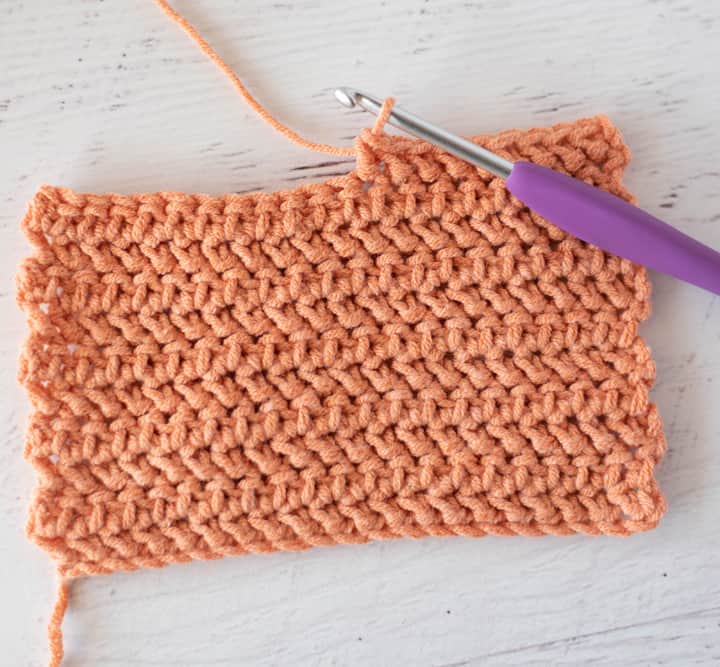 What Are the Main ?
If you're looking for basic crochet stitches, be sure to check out my complete slip stitch, single crochet, half double crochet and treble crochet stitch (aka triple crochet) tutorials. Or see all my getting started tutorials.
How Many

Different

Are There?
I like to divide the topic of crochet stitches into two groups:
or Basic Crochet Stitches
combinations
Basic Crochet Stitches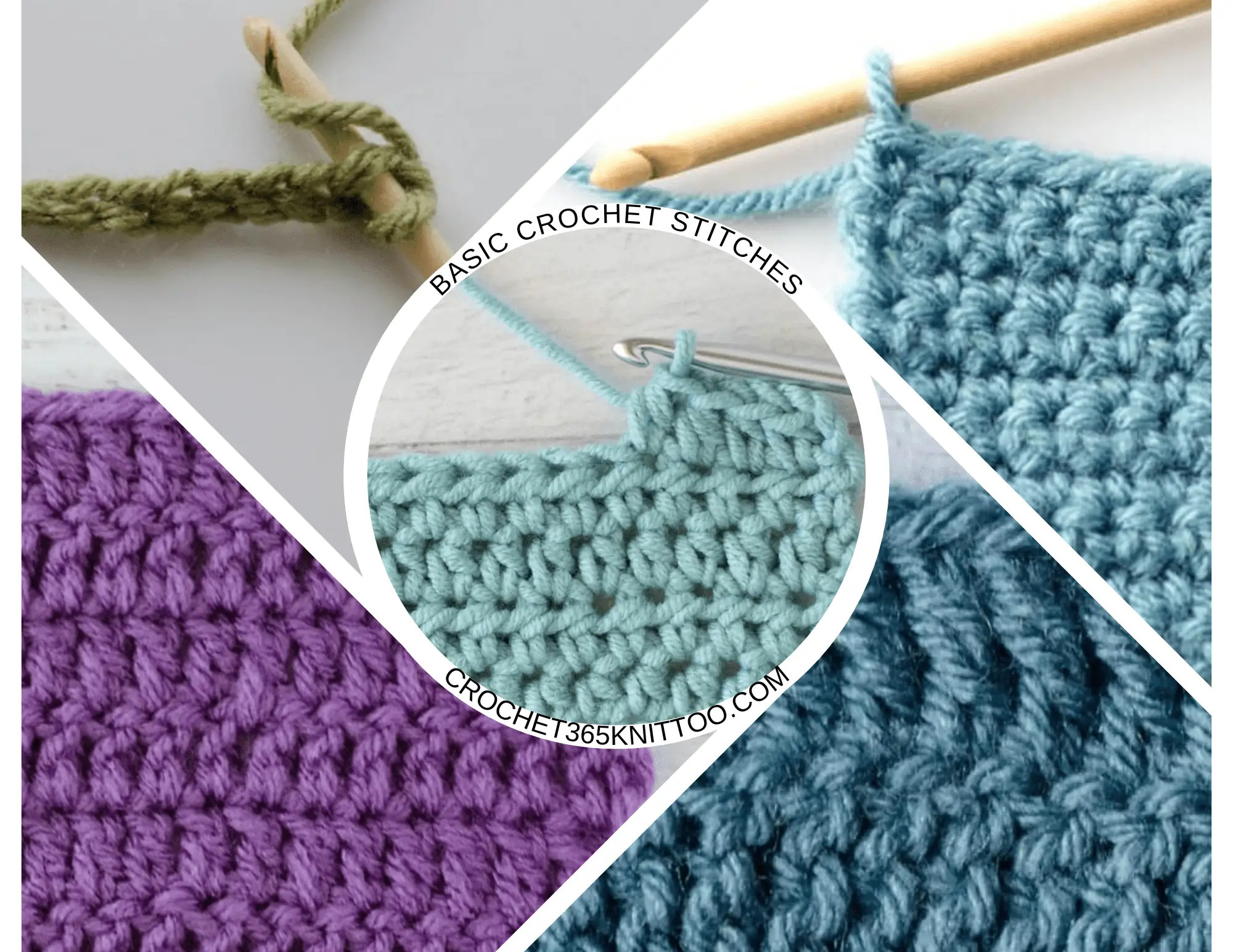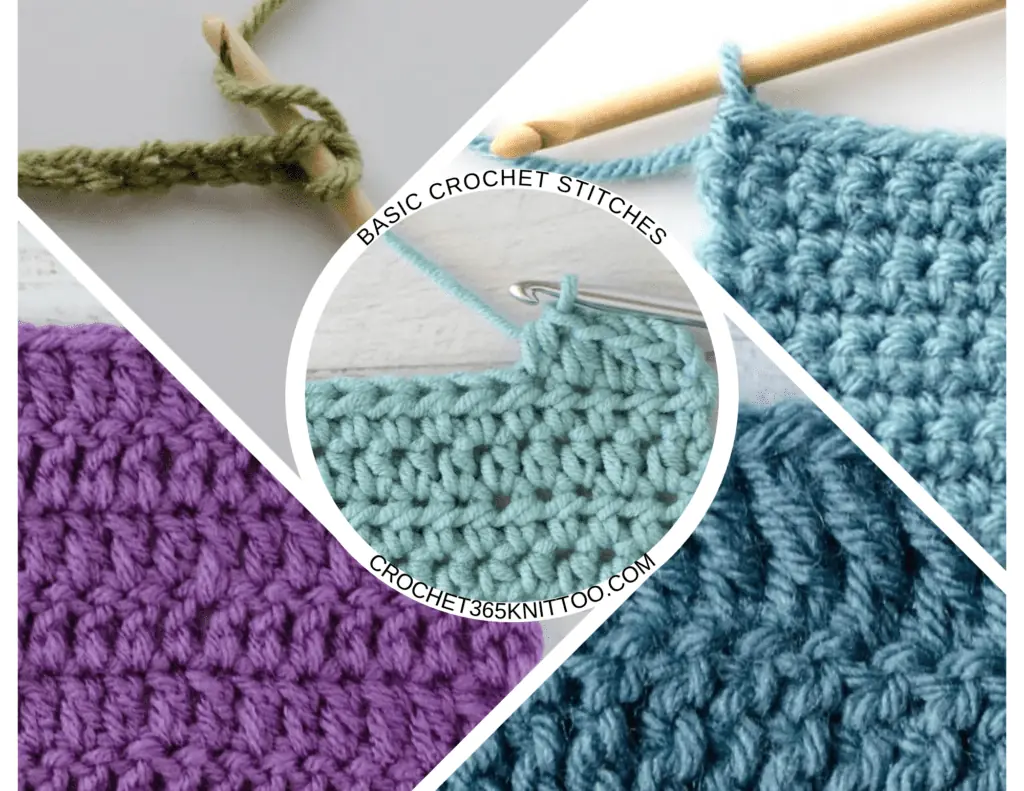 There are six basic crochet stitches that form the foundation for almost any crochet project you wish to make. These stitches are the chain stitch, the slip stitch, the single crochet, the half double crochet, the double crochet, and the treble crochet. Each stitch adds height to the fabric and allows for the creation of different textures and designs.
Learning these basic stitches is essential for anyone who wants to crochet, as they are used frequently in patterns. With practice, a crocheter can create beautiful and intricate designs using only these six stitches and using them in combinations create even more stitch patterns.
Chain Stitch
The chain stitch, abbreviated as ch, is the foundation stitch of crochet. It is used to create a base chain that serves as the starting point for most crochet projects worked back and forth in rows. To make a chain stitch, yarn over the hook and pull through the loop on the hook. This process is repeated to create a chain of desired length.
Slip Stitch
The slip stitch, abbreviated as sl st, is the shortest of all crochet stitches. It is used to join rounds, create edges, and add texture to the fabric. To make a slip stitch, the hook is inserted into the stitch, yarn is pulled through the stitch and the loop on the hook.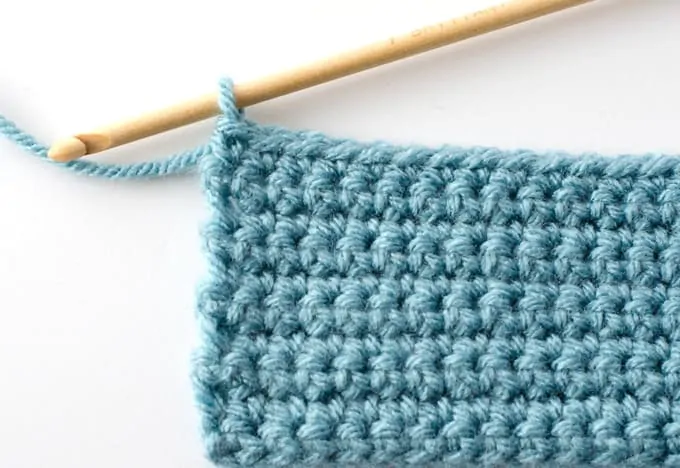 Single Crochet
The single crochet, abbreviated as sc, is a basic stitch that is used to create tight, dense fabric. It is often used in amigurumi and other projects that require a sturdy fabric. To make a single crochet, insert the hook into the stitch, yarn over and pull through the stitch. Two loops will be on your hook. Yarn over again and then pull through both loops on the hook. Check out my complete tutorial on how do you single crochet here.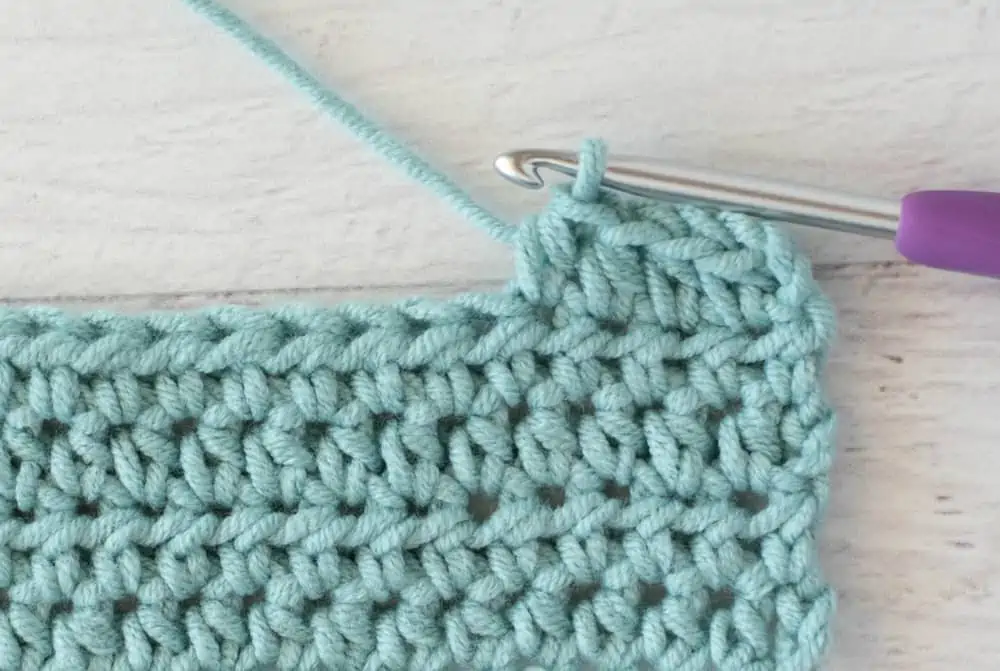 Half Double Crochet
The half double crochet crochet stitch, abbreviated as hdc, is a stitch that is taller than a single crochet stitch but shorter than a double crochet stitch. It creates a fabric that is slightly looser than the single crochet but not as open as the double crochet.
To make a half double crochet, yarn over, then insert the hook into the stitch. Yarn over again and then pull through. Three loops will be on your hook. Yarn over again and pull through all loops on the hook.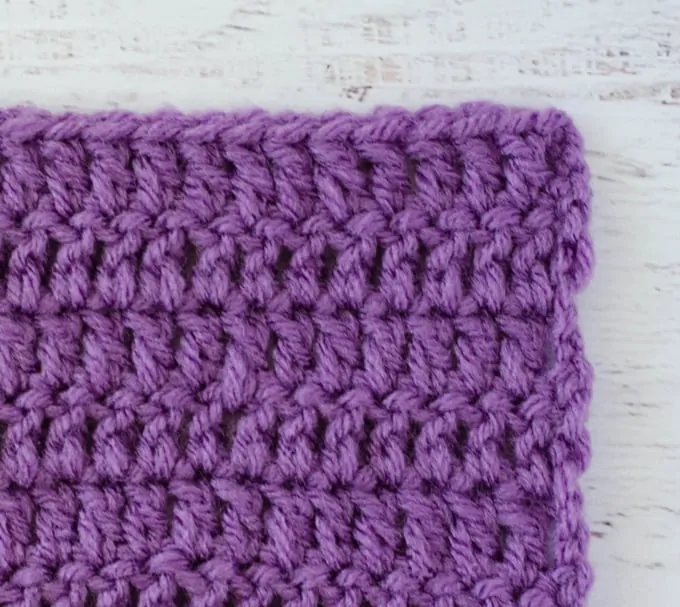 Double Crochet
The double crochet stitch, abbreviated as dc, is a stitch that is taller than the half double crochet. It creates a fabric that is more open and lacy than the half double crochet. To make a double crochet, yarn over, then insert the hook into the stitch. Yarn over again and then pull through. Three loops will be on your hook. Yarn over and pull through 2 loops on the hook. This leaves 2 loops on the hook. Then yarn over one more time and pull through the remaining 2 loops.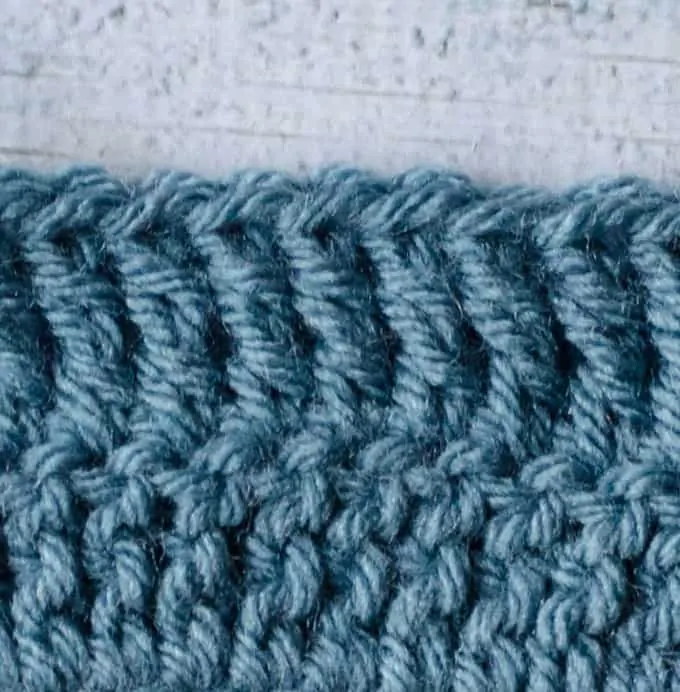 Treble Crochet
The treble crochet, abbreviated as tr, is the tallest of all the basic crochet stitches. It creates a fabric that is very open and lacy. To make a treble crochet, the yarn is looped over the hook twice, then insert the hook into the stitch. Yarn over and pull through 2 loops. Yarn over and pull through 2 loops again. Finally, yarn over and pull through the final 2 loops. You can see a treble stitch crochet tutorial here.
Overall, these six basic crochet stitches are the foundation for many crochet projects. By mastering these stitches, a crocheter can create a wide variety of fabrics and textures.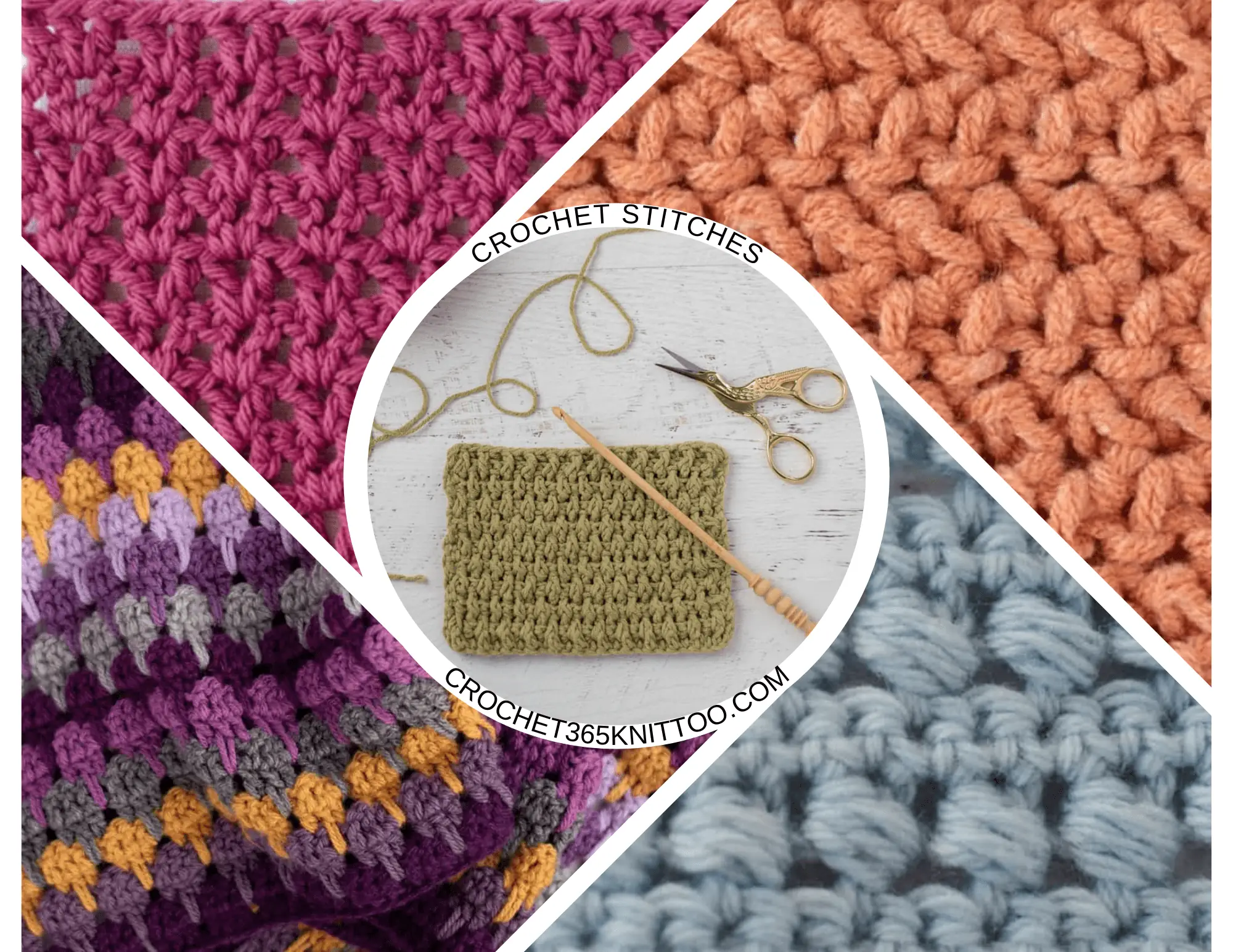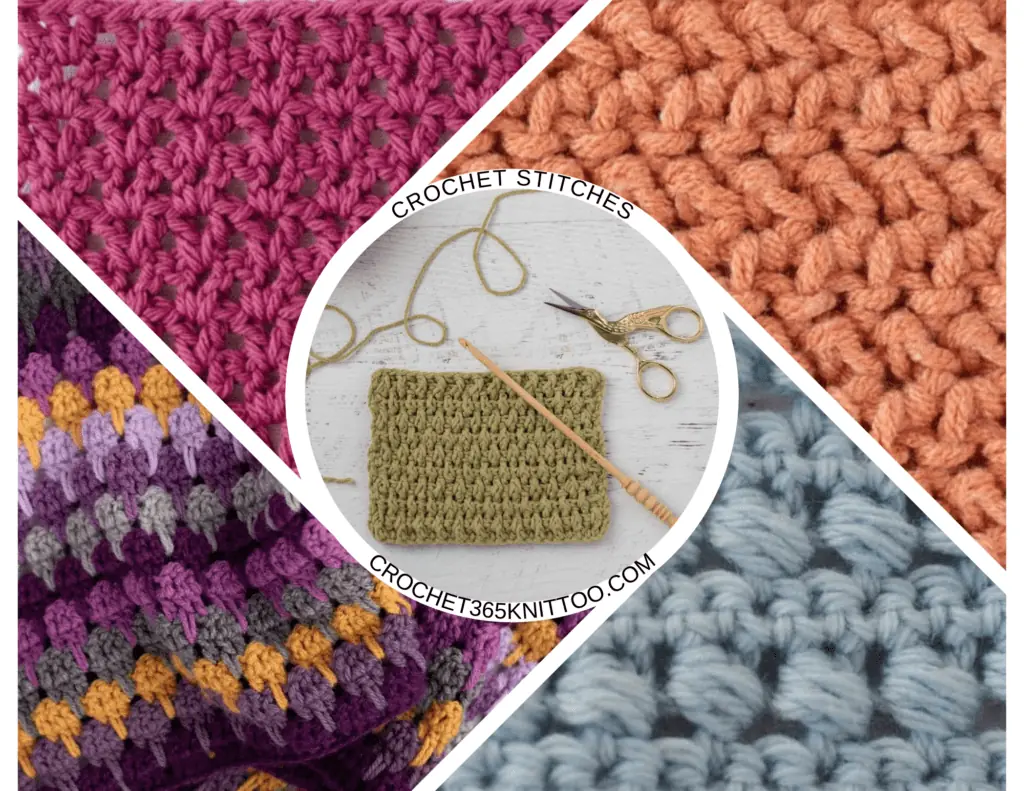 Advanced Crochet Stitches
Stitch combinations use those familiar crochet stitches in different ways. There are endless ways to combine and work crochet stitches for different stitch patterns. They are more advanced stitches, but still easy to learn.
For instance, you can work in a stitch, around a stitch or even work in a stitch in a prior row. You can combine stitches of different heights into the same row such as working a single crochet stitch or a double crochet stitch in various combinations. Be sure to check out these posts on stitch heights (featuring taller stitches like the triple crochet stitch), parts of a crochet stitch and how to count stitches for more helpful information.
Stitch combinations are the focus of this crochet stitch guide. If you've looking for some unique crochet stitches to get you out of a crochet rut, you're going to love learning about these types of crochet stitches!
I really love to see and learn new crochet stitch patterns! Sometimes it's just a combination of easy crochet stitches that catch my eye. Other times it's all in the special placement of hook and yarn that gets my little yarn loving soul!
This collection of more than 30 crochet stitches is a combination of my own stitch tutorials and my favorite stitch tutorials from other designers, perfect for your next crochet project. Whether you're a proficient crocheter or one of the many beginner crocheters, you're sure to find your next favorite crochet pattern!
We are slowly building our Stitch Dictionary printable collection! You can read how to set up your own amazing Stitch Dictionary Binder right here.
Other links in this collection go directly to tutorials from other designers!
What Should I Crochet?
Crochet Stitch patterns are a perfect way to dream up your new afghan, baby blanket, throw pill, bag, dishcloth, pillow or pretty much anything else! You can even make squares in your favorite crochet stitches and join them together in a sampler afghan! Or use the stitches to design your own crochet pattern.
When deciding the perfect stitch for a project it's helpful to think about what type of crochet fabric will be best. Do you want a dense fabric for a pillow, for instance? Or would a looser fabric be better.
What other techniques might you need to know? Are you exploring stitches for beginners? Or tackling more advanced techniques like crochet cables or surface crochet? Most of the stitches in this collection build upon beginner stitches and are not complex stitches.
What I adore about stitch patterns is that they open up so many possibilities. With the perfect combination, a simple chain stitch, single crochet stitch, half double crochet stitch, or treble stitch takes on a whole different look! My favorite time spent crocheting is kicked back in my recliner, with some good yarn and great company! I love those projects when I can memorize a simple stitch pattern or even add a simple element like a popcorn stitch or a bobble stitch into the mix and create something amazing.
Grab your crochet hook, some yarn and let's check out this list of crochet stitches.
Gorgeous Crochet Stitches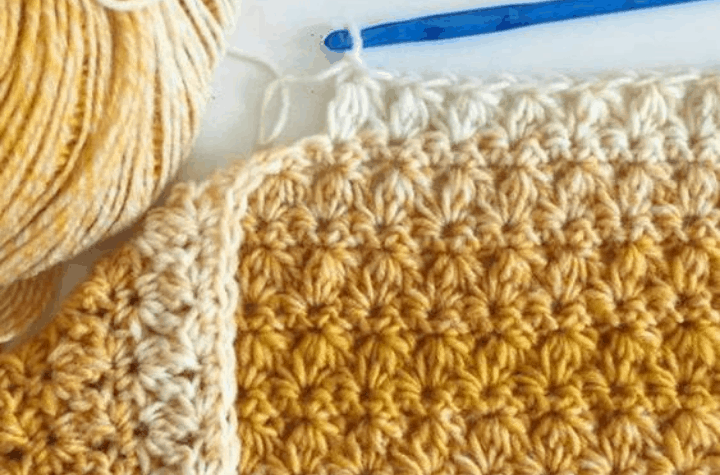 The Mixed Cluster crochet stitch by Daisy Farm Crafts would be gorgeous in a baby afghan. I love how a fun yarn and a beautiful crochet stitch combine in this perfect make.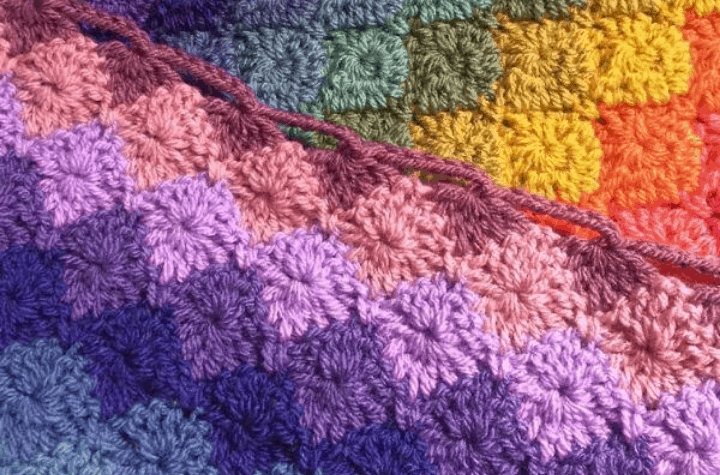 The Harlequin Stitch by Daisy Farm Crafts reminds me of Kings, Queens, Castles and adventures. This cool crochet stitch pattern mainly uses the double crochet stitch and the single crochet stitch. A great stitch for a warm and cozy scrap blanket!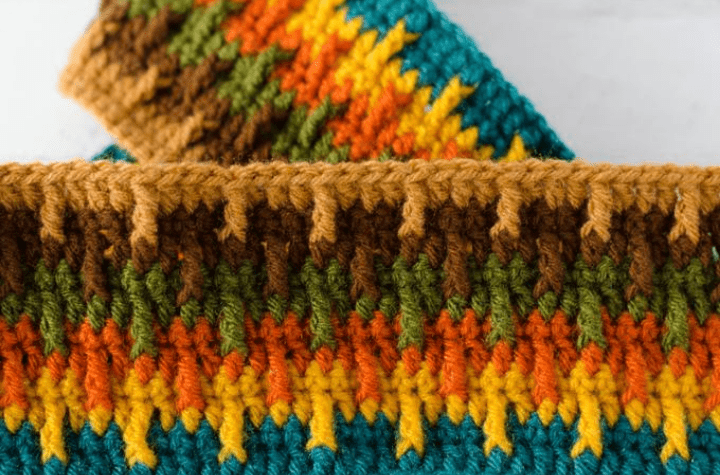 I love how an easy combination of double crochet stitches, single crochet stitches and post crochet stitches can make for amazing texture! I combined these 2 simple crochet stitches in my Onward and Upward scrap afghan for this fan favorite.
Perfect blending of scrap yarn that doesn't always suit for other projects plus the stitch combination makes for a very warm blanket! This is an afghan that will be used time and time again!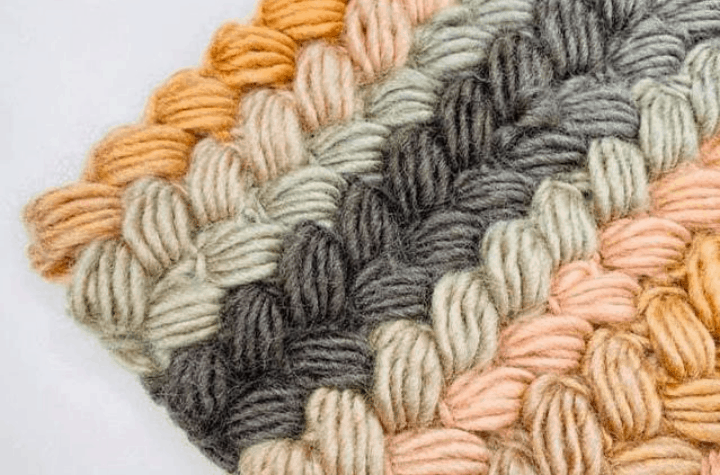 I love the puff stitch look of this braided crochet stitch by Crochet Beja.This decorative stitch would make a great placement, table runner, bath mat. Or even a small coaster or a cute bag. Gorgeous!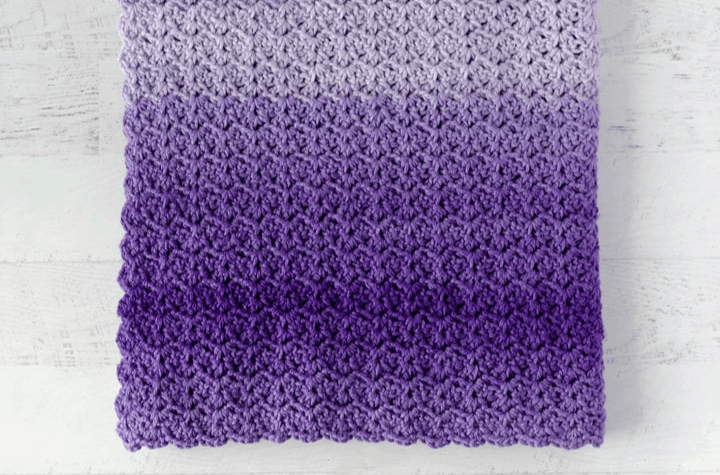 This Tulip Stitch Crochet Pattern features one of my favorite stitch combinations of all time, the Crochet Tulip Stitch and it uses the easy double crochet stitch, chain stitch and single crochet stitch!
This crochet stitch pattern naturally forms a scallop border on the edge making it a great stitch for blankets. Mindless crochet with 2 skeins of affordable Ombre yarn for an easy baby blanket? Yup.. count me in!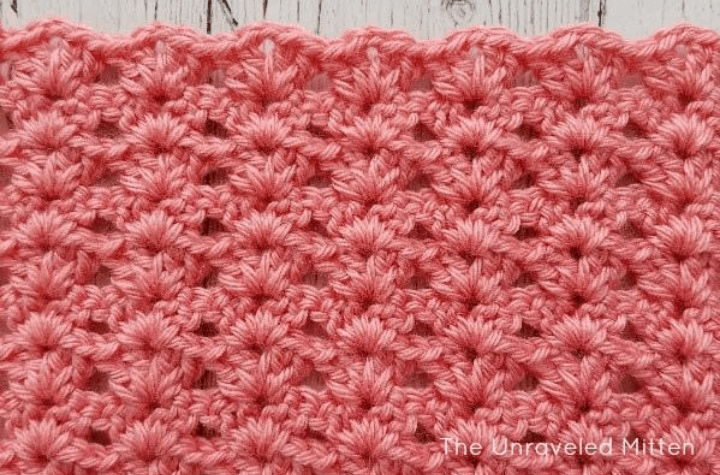 Here's another crochet stitch with a beautiful scallop edge. Check out this Iris Stitch by the Unraveled Mitten. It reminds me a bit of a double V stitch.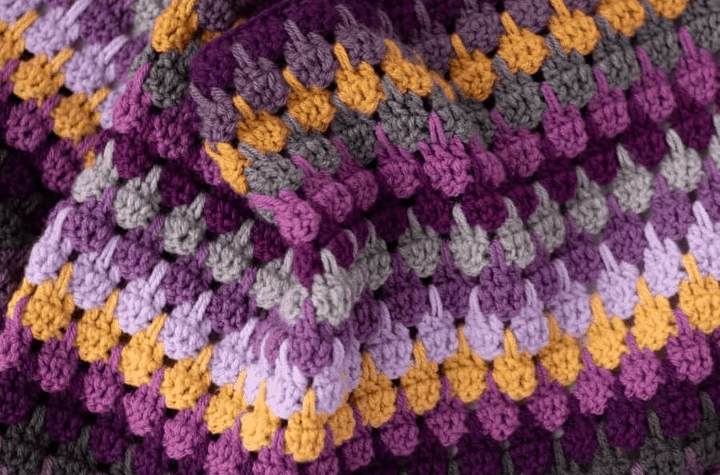 The Larksfoot Stitch is one of my favorite crochet stitches. It uses mostly a double crochet and a long double crochet (which is just about where you insert the hook for a normal double crochet stitch). I love how this fun crochet stitch design makes for a perfect scrap afghan. The free crochet pattern, Happy Lark Scrap Afghan, in jewel tones speaks to my soul!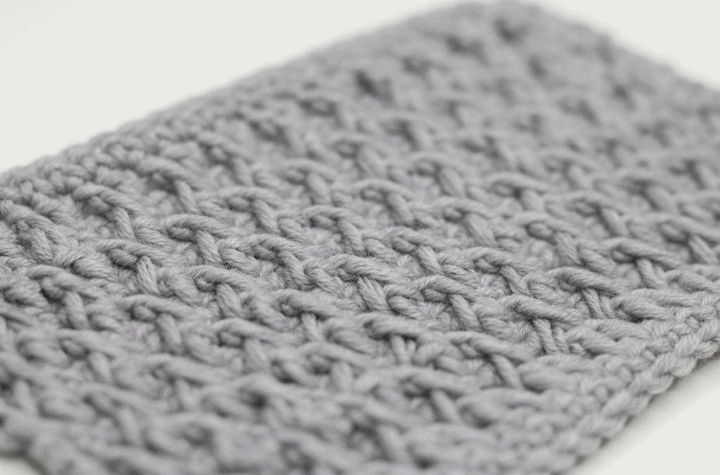 This slight variation of the Alpine Stitch by Bellacococrochet is beautiful. Note that this crochet stitch tutorial is in UK terms. You can find a conversion chart for US to UK Crochet terms here. The Alpine Stitch with its crochet post stitches is perfect for a warm and cozy blanket, a winter hat or even a fun and functional crochet bag!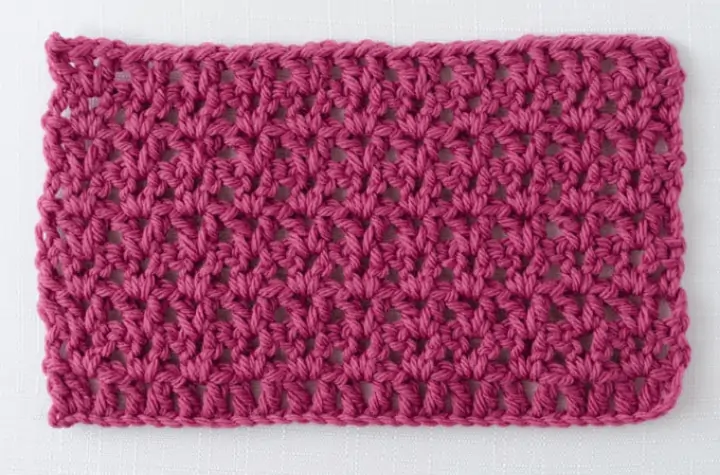 If you're looking for fun and fast, this crochet rope stitch (also called the V-stitch) might be your new favorite! This basic crochet V-stitch is perfect for a lacy vibe v-stitch blanket or amazing shawl. Oh the possibilities!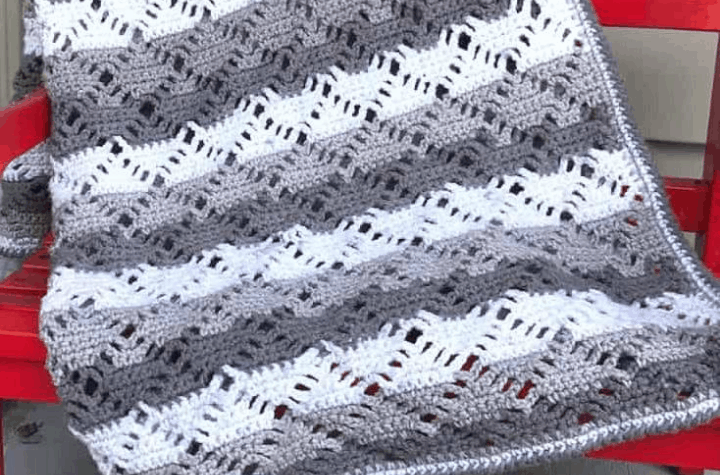 My friend Jessica over at Stitching Together used a variation of the Diamond Lattice stitch to make this sweet Diamond Lace Blanket for her little boy. This pattern is made with basic crochet stitches in worsted weight yarn, but it would also be lovely in a bulky yarn too.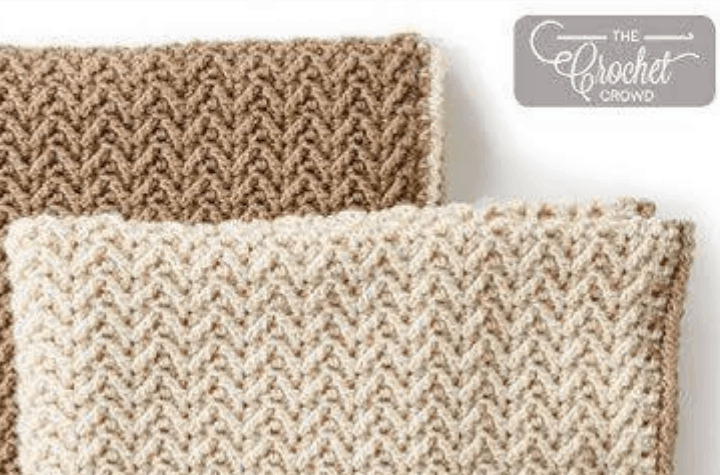 The Arrow Stitch by the Crochet Crowd is one that makes me just want to reach right through the photo and give that bit of crochet goodness a big ole squishy squeeze! Sigh. All that spectacular texture and I love the contrast between the taller crochet stitches against the background stitches! I'm thinking of all kinds of projects I could make with this crochet stitch.. a cozy hat.. maybe a pillow.. definitely a great stitch for blankets too.. all the wonderful texture possibilities!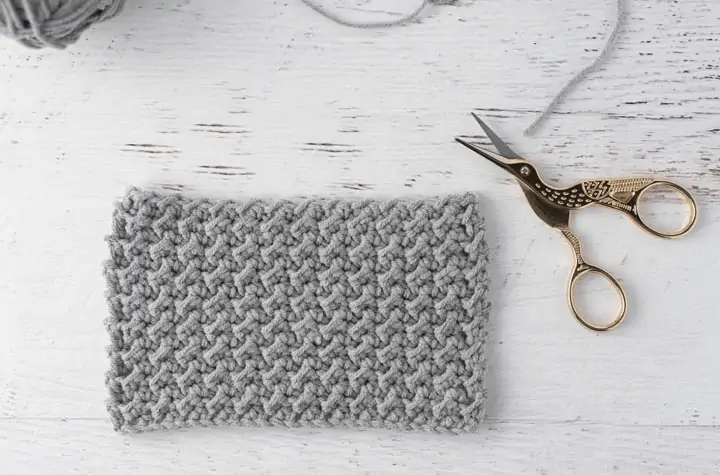 The texture in this Even Moss Stitch Crochet sample makes me swoon! It works up great as a crochet washcloth pattern but this beautiful fabric would also make a wonderful coaster or even a baby blanket!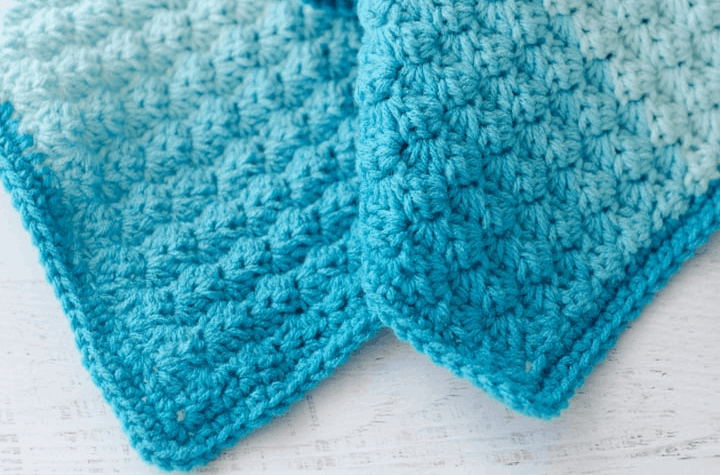 The Sedge Stitch makes an easy crochet baby afghan. Can you say mindless crochet while watching Netflix? LOVE that! The Sedge Crochet Stitch would also look great in a large afghan, scarf or throw pillow. It also would be a good choice for washcloths too!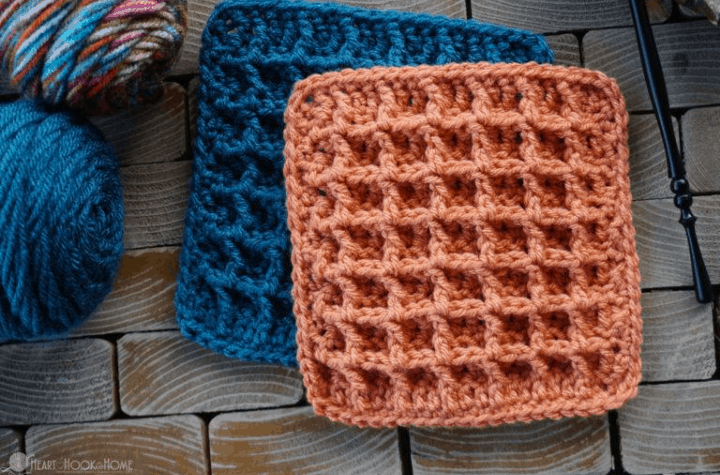 Oh why oh why is there a stitch called the waffle stitch? Now I'm ready for breakfast. Again. Sigh. What a fun stitch! The waffle stitch may look like an advanced crochet stitch, but it really uses a very basic stitch with the focus on placement of the stitch. Here's a great crochet waffle stitch tutorial by Heart Hook Home .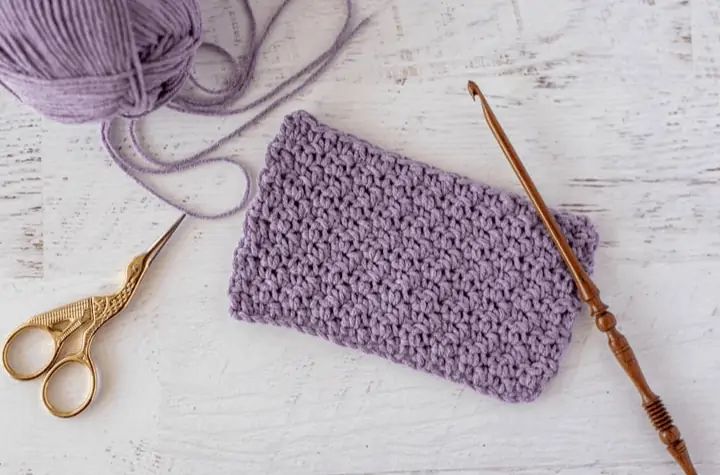 Soft Moss Stitch, how I love thee! This fantastic stitch technique is perfect for a mindless crochet afghan or dishcloth. Fast, fun and easy to memorize. You'll love this on your hook! Perfect for an all over baby blanket, afghan or a dishcloth. The fun texture is perfect for your next make!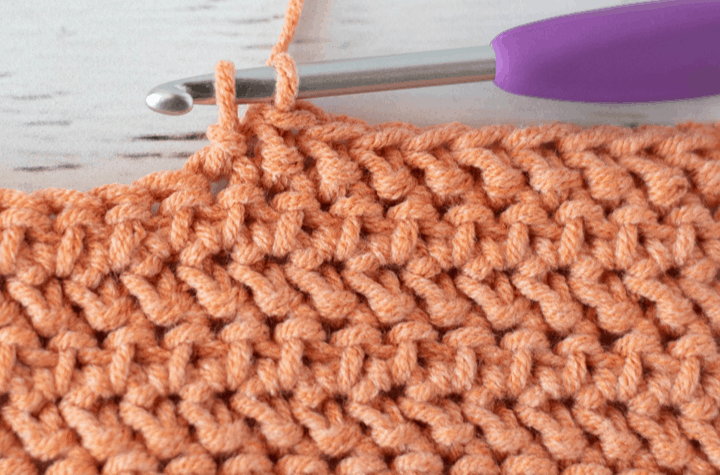 This might be a favorite of all the crochet stitches! I love the tweedy look of the Herringbone Half Double Crochet Stitch. This is one to up your crochet skills a bit. Just a tiny little change to a regular half double crochet and viola.. a Herringbone HDC. I just love the looks of this twist on one of the beginner crochet stitches!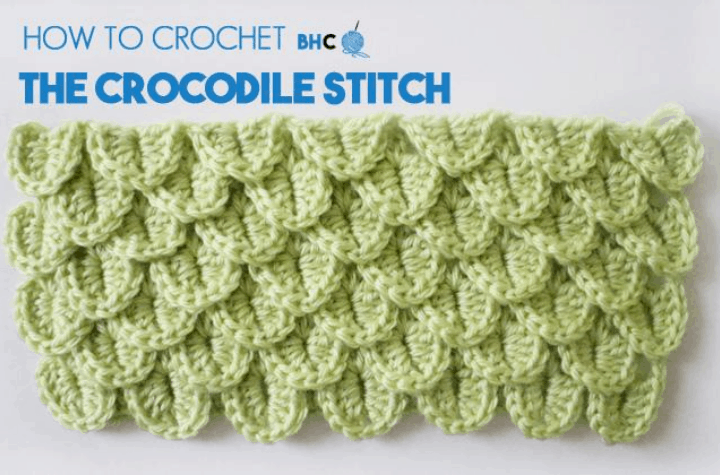 The crocodile crochet stitch always makes me think simultaneously of Peter Pan (ya know his 'hook' incident) AND a mermaid. It makes me both want to get IN the water AND stay out! I know. I'm weird. But this crocodile stitch tutorial by Bhooked Crochet is awesome! Try one of the fanciest crochet stitches for some dragon crochet patterns or on a bag, fingerless gloves or anywhere you want a 'dragon scale' look!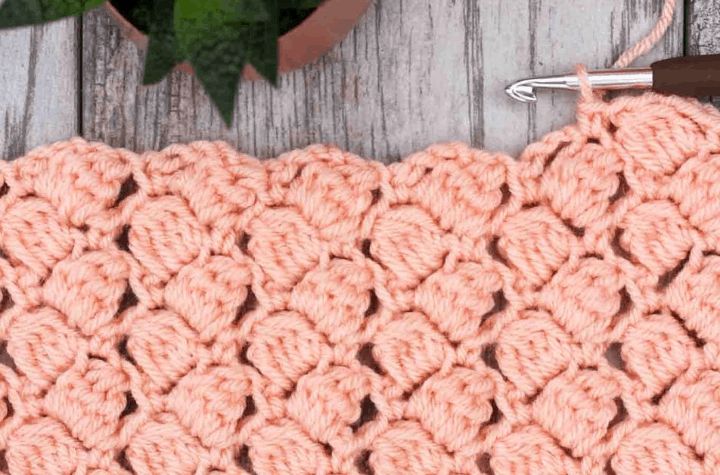 This Side Saddle Stitch by Make and Do Crew intrigues me so much. It reminds me a bit of the vintages stitches my grandmother would use for baby afghans. It also would look great in a cozy shawl or throw!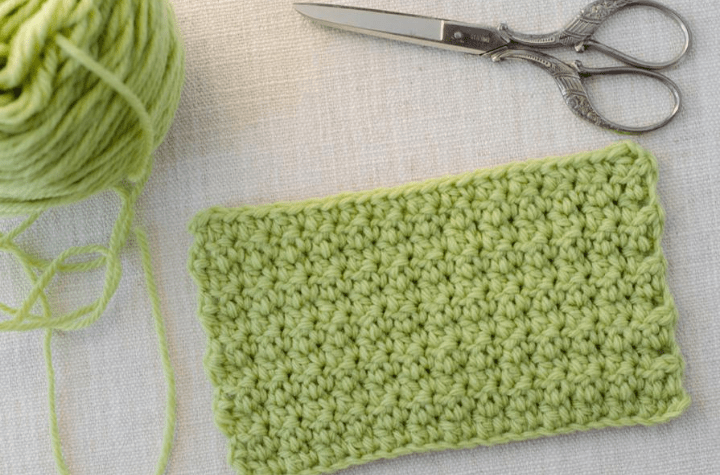 I love an easy stitch with a lot of texture like this Silt Stitch. It's great for a nubby little dishcloth but would also work up great as a single stitch pattern baby afghan or throw. Or even as a stitch for crochet tops! This stitch combo is a good stitch for beginners looking to use those easy basic stitches in a new way.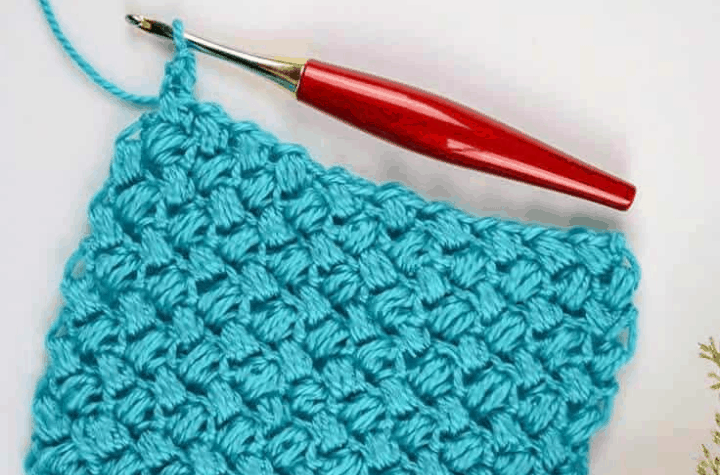 This bean stitch by Nicki at Nicki's Homemade Crafts has me thinking all sorts of cozy thoughts. A fall squishy hat for days you need to keep your head warm, but maybe don't need the full on winter garb. I could also see it in an afghan or scarf too. Just grab a skein of yarn or two and you're ready to roll!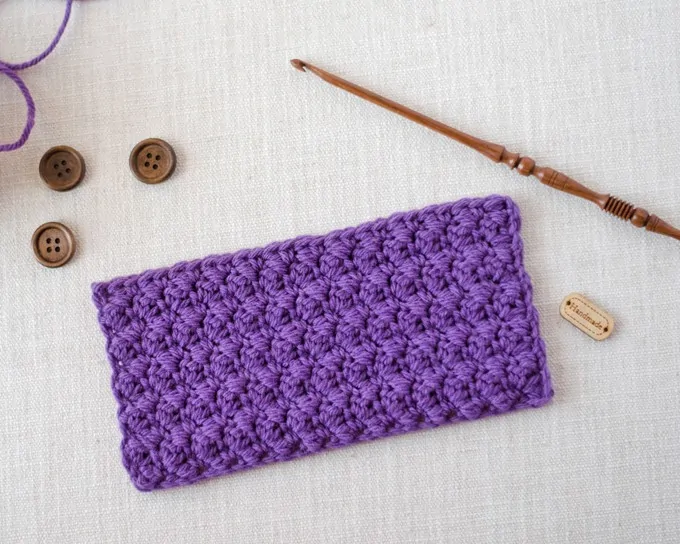 I love the texture on this Grit Stitch. This is a great textured crochet stitch, perfect for a dishcloth or even a baby blanket! This is another one of those perfect stitches for crochet baby blankets kind a stitch. Just grab a few skeins of your favorite yarn and bust out an afghan with this fun, textured crochet stitch!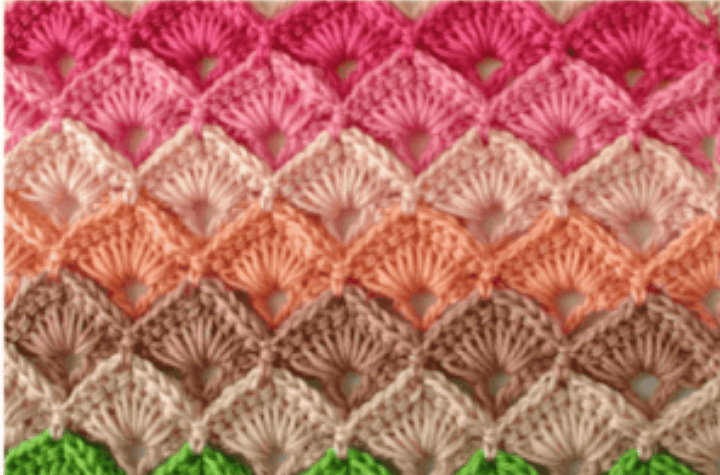 This Crochet Box Stitch by Crochet News has had me intrigued for so long. I love that tumbling block vibe and how the color diamonds attach to the previous round. Delicious. Just delicious. This would be a beautiful crochet pattern for a scrap afghan or as a way to show off colors. This decorative crochet stitch is a showstopper really. One of my all time favorite crochet stitches.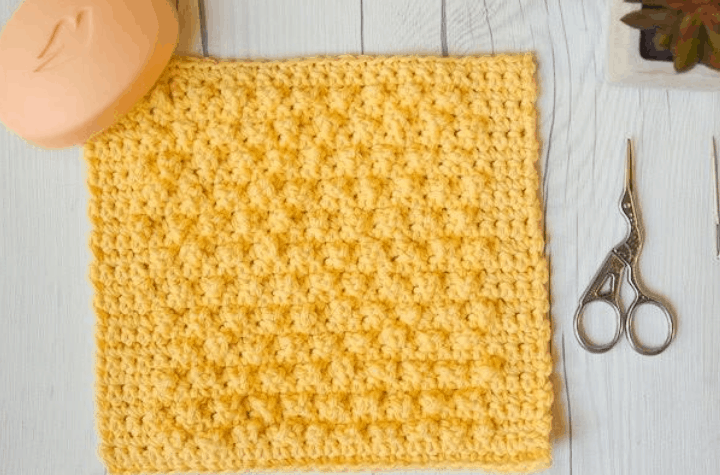 The Berry Stitch has been on my 'to make' list for far too long. I really like how Katie at Salty Pearl Crochet has worked it into a fun washcloth. I love the even bumps which adds so much texture. And if you're using it for a crochet dishcloth it would even provide some scrubbing action!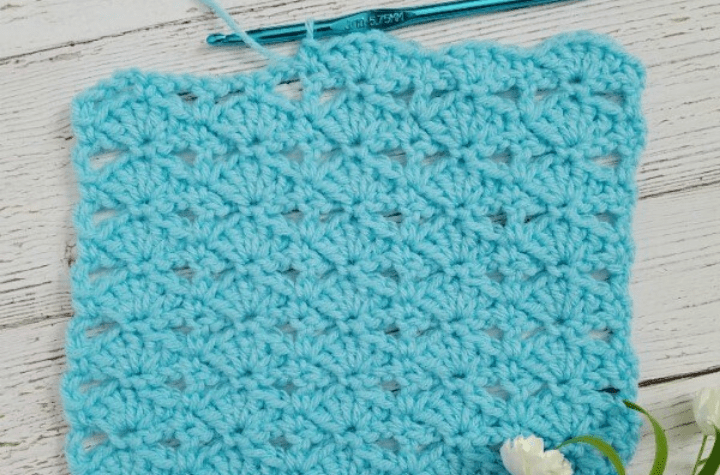 The Balanced Shell stitch by Heather at The Unraveled Mitten is one of my favorites. I love the way the double crochet shells work as a beautiful crochet shell stitch pattern on its own as a lacy scarf or shawl. But I also love that this basic shell stitch as a border would totally perk up otherwise ordinary crochet blanket patterns. Gorgeous.
What do you think so far?? Are you loving all these crochet stitches as much as I am?! I love the beautiful texture and lots of variations in these stitches! There are still even MORE crochet stitches to feast our eyes on! Let's go!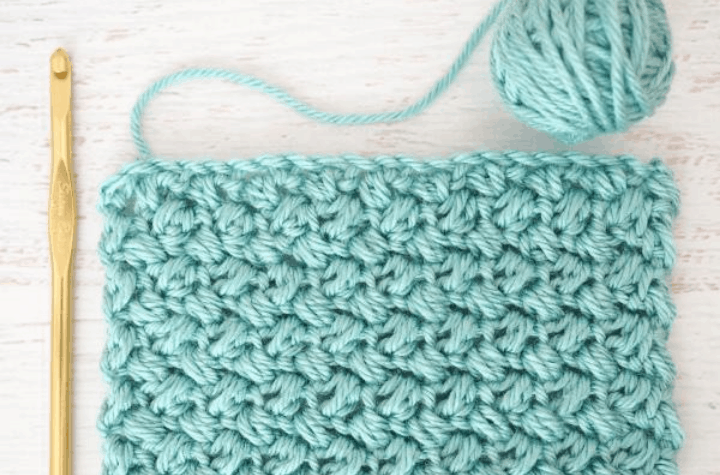 Oh the Elizabeth Stitch. I don't know what I love more… her beautiful NAME or her lovely LOOKS! This great tutorial by Dabbles and Babbles shows you every detail to making your own combination stitch thing of beauty. This would make a gorgeous baby afghan, pillow or crochet bag.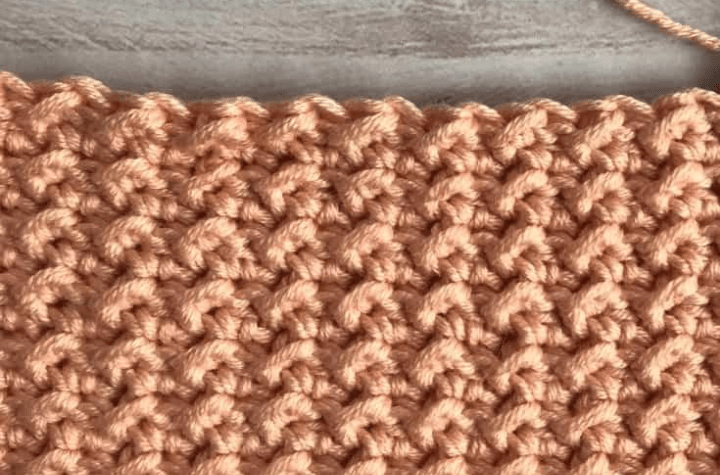 The crochet crunch stitch by Stitching Together has great texture thanks to the strategy placement of the lowly slip stitch and half double crochet stitch! This is another stitch pattern that's known by more than one name..but any way you say it, it's a beauty! Love that bumpy goodness of this beautiful stitch design.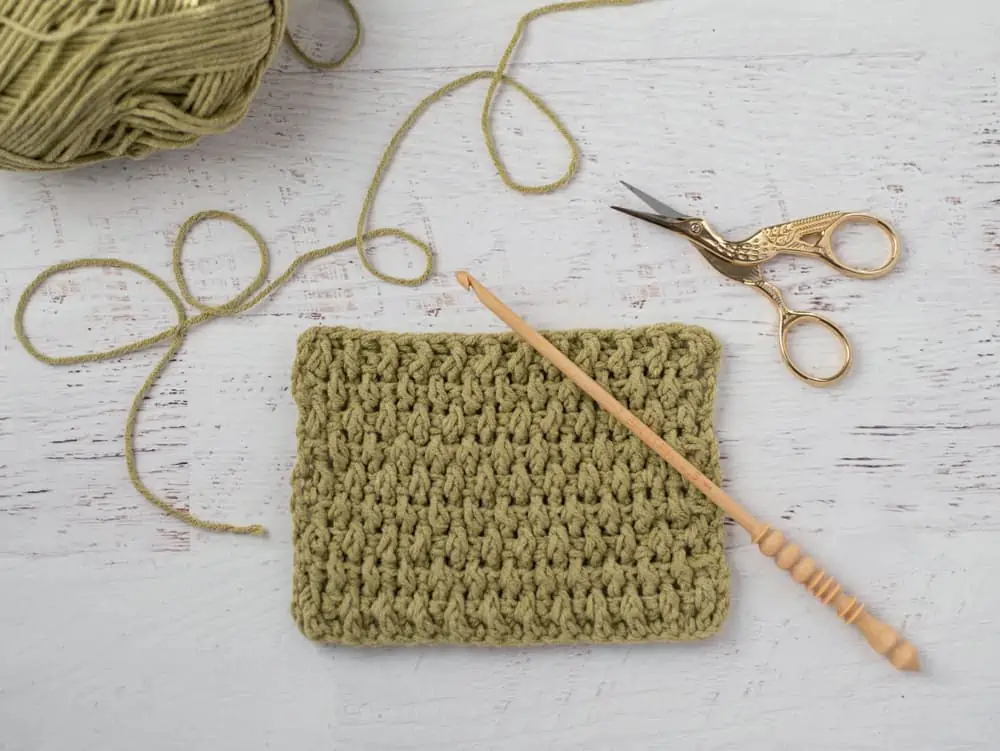 This crochet rice stitch is totally calling my name. What is it saying, you ask? Why it wants to be a dishcloth! Or maybe a hat. Or both. I totally just want to squish it and squeeze it forever.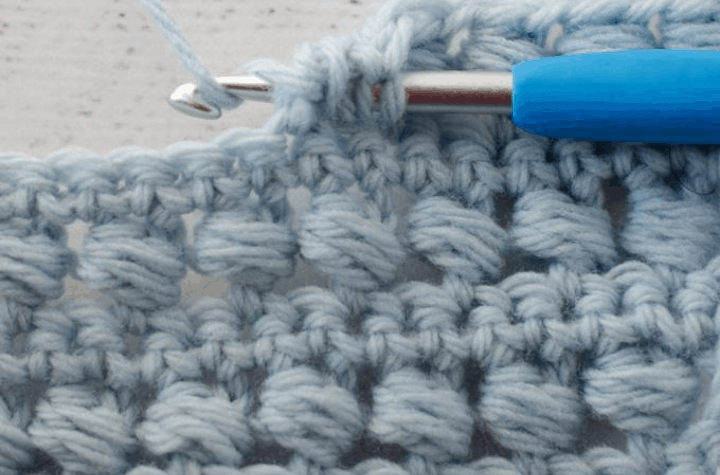 I don't know why, but I think the bead stitch might just be the funnest stitch to make. Maybe ever. I love working AROUND a stitch to make that puffy goodness. Be sure to check out how I used this great crochet stitch in the Blueberry Bead Stitch Beanie. Sigh. Another of my favorite crochet stitches!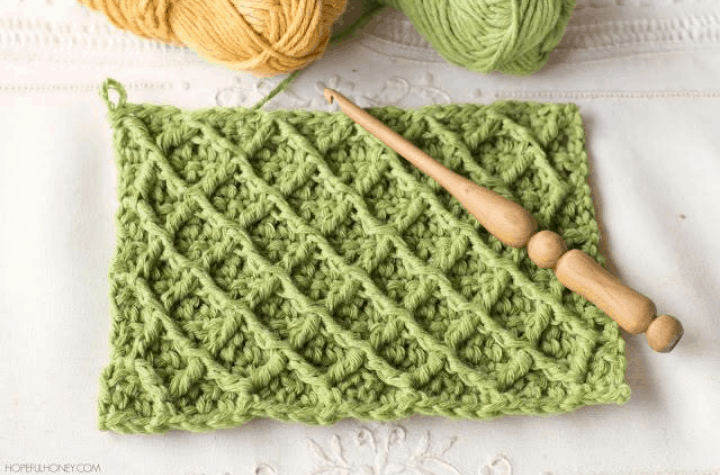 The Diamond stitch by Hopeful Honey reminds me of a pillow my grandmother might have had on her sofa. You know the squishy comfortable kind that make you want to stretch right out and take a nap. Sigh. This pattern by seem like it uses advanced crochet techniques, but it really is just a combination of basic crochet stitches along with the triple crochet stitch (also called treble crochet stitch). I love this popular crochet stitch stitch project.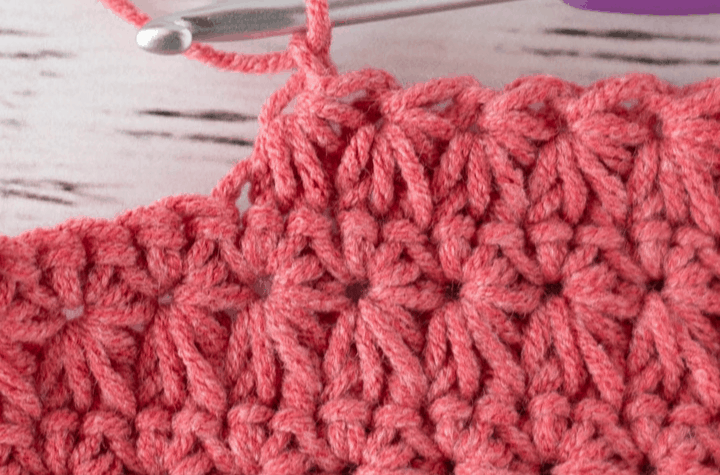 The Star Stitch is a gorgeous textured stitch that looks complicated, but is actually really easy once you learn how. This is one of those amazing crochet stitches that really speaks to my heart. This would look great in a hat or scarf crochet project.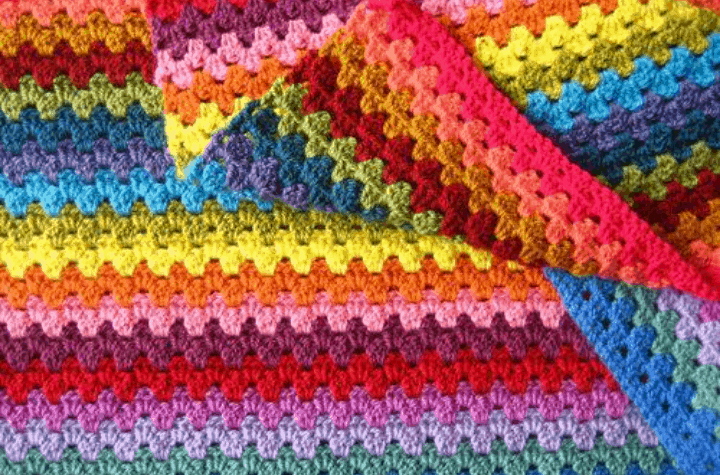 In truth, anything by Lucy at Attic 24 is sure to bring a smile to my day. This granny stripe stitch blanket doesn't disappoint. Think granny square worked on a foundation chain and in rows. This fun stitch might be the simplest stitch for a good beginner project and is one of the favorite stitches for blankets. It is also fun to crochet and perfect for scrap yarn!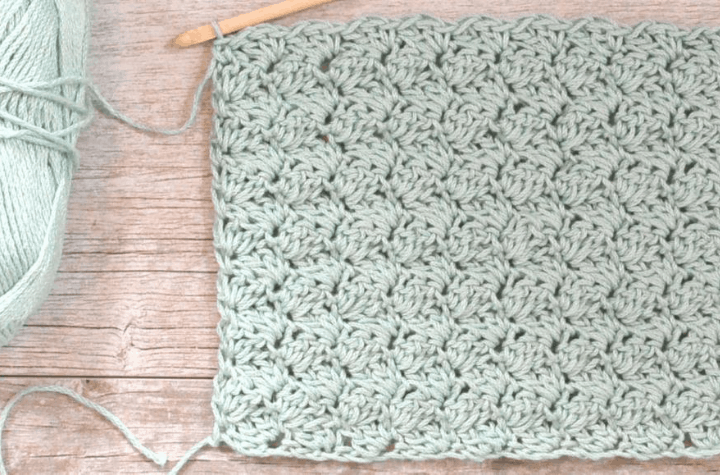 Blanket Stitch. Yes. Seriously. Someone actually named this crochet stitch the Blanket Stitch! I kinda love that the top edge looks like a bunch of crochet chains in a soft wave! This great tutorial by Mama in a Stitch is going have you thinking all sorts of blanket thoughts. I see so many great possibilities with this stitch. It would look great in a solid color or an ombre. It would also make a great scarf. Fun!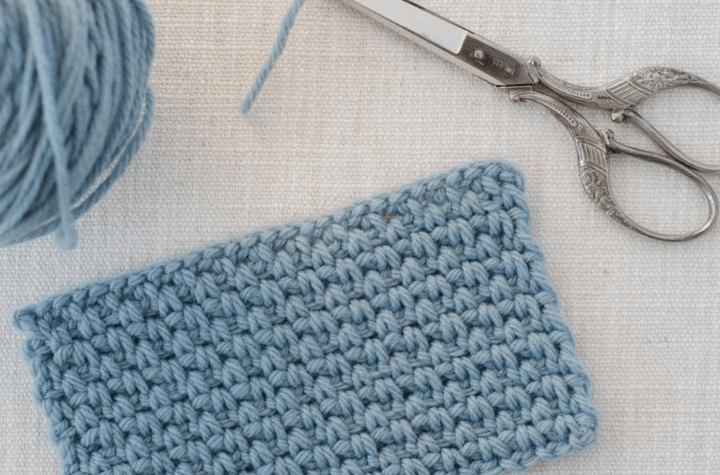 The linen stitch is another stitch with an identity crisis. You might know it by another name. Me? I know it as the stitch my grandmother used for scrap afghans. She'd make oodles of squares and when she ran out of yarn, she'd make a square with whatever colors she had—matching or not! Then she's crochet them all into one amazingly warm bit of goodness. Love that!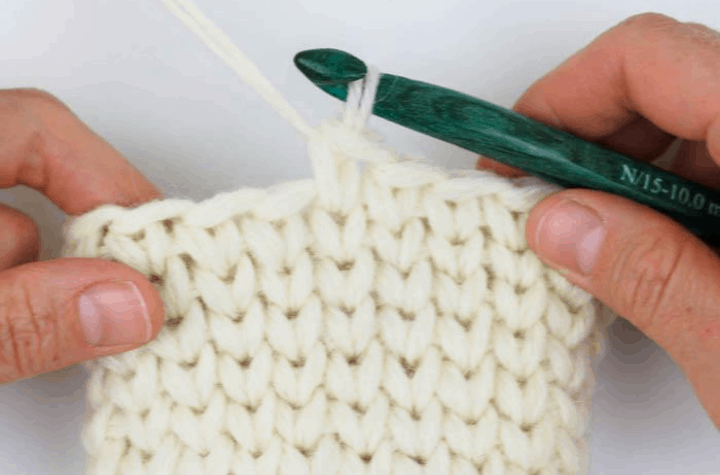 Did this Waistcoat stitch aka the knit stitch by Make and Do Crew fool you into thinking it was NOT crochet? This little stitch gets its amazing effect by one simple change in where you work a single crochet. Amazing, right?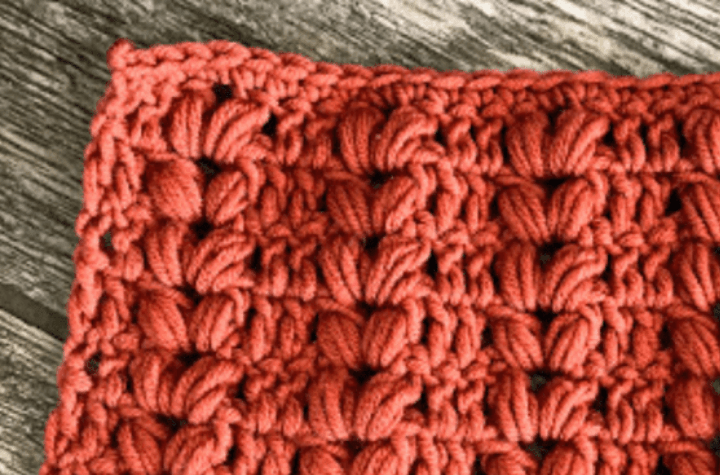 The Harvest Stitch by Dessert Blossom Crafts is another beautiful textured stitch. really love the beautiful stitch combination of those puff stitches and double crochets!
Sigh. Did you love my favorite Crochet Stitches? Well do I ever have a treat JUST for you! How about a free printable for making your OWN Stitch Dictionary?! You can print off your own cover and binder spine to get started today! Then print off the free stitch guides on Crochet365KnitToo to go right in your binder! I'm adding new crochet stitches all the time! You in?! Get all the details here.
Do you have a favorite crochet stitch I missed? What is the prettiest crochet stitch? Which cool stitch will you try first? Will you incorporate one into your next crochet pattern? Let me know in the comments!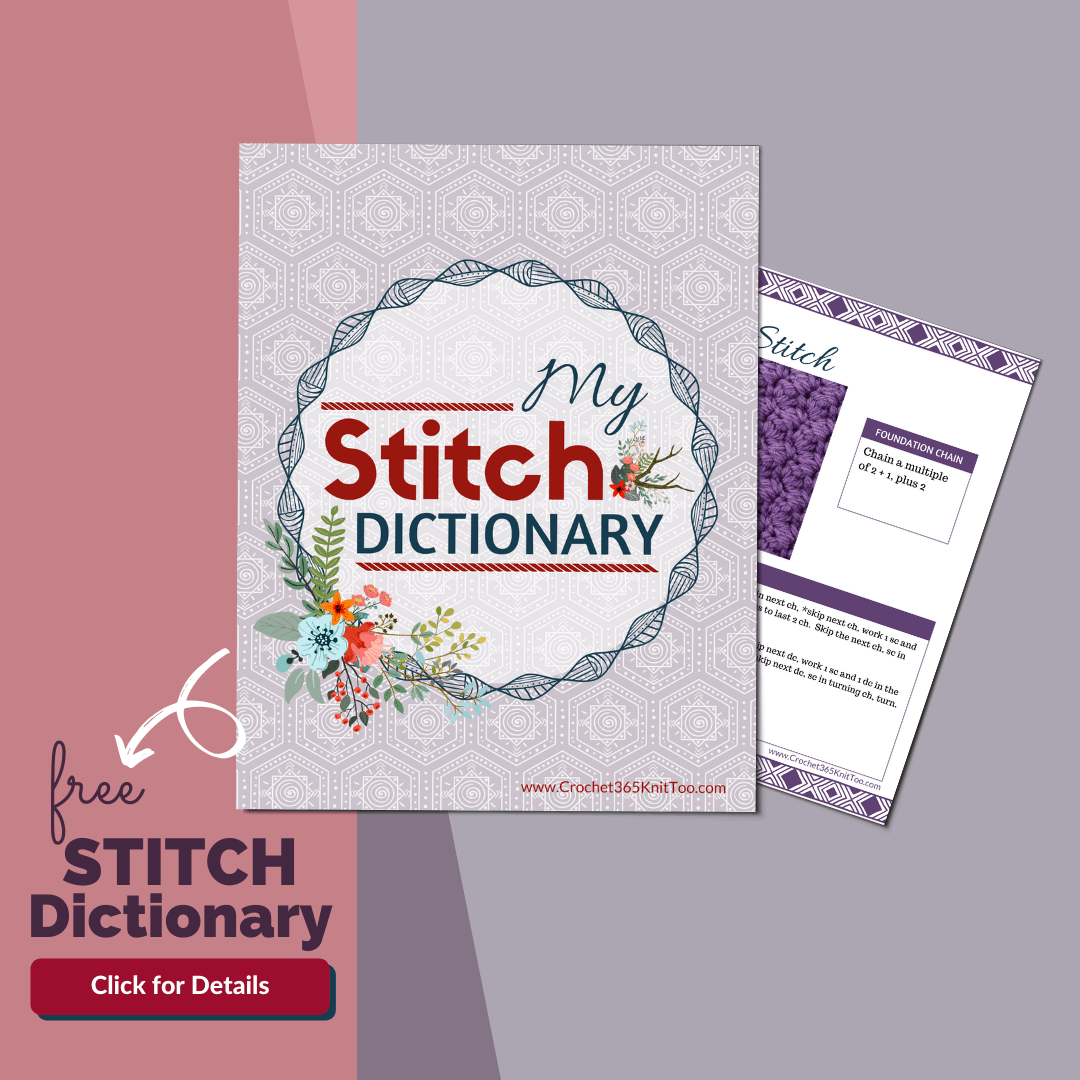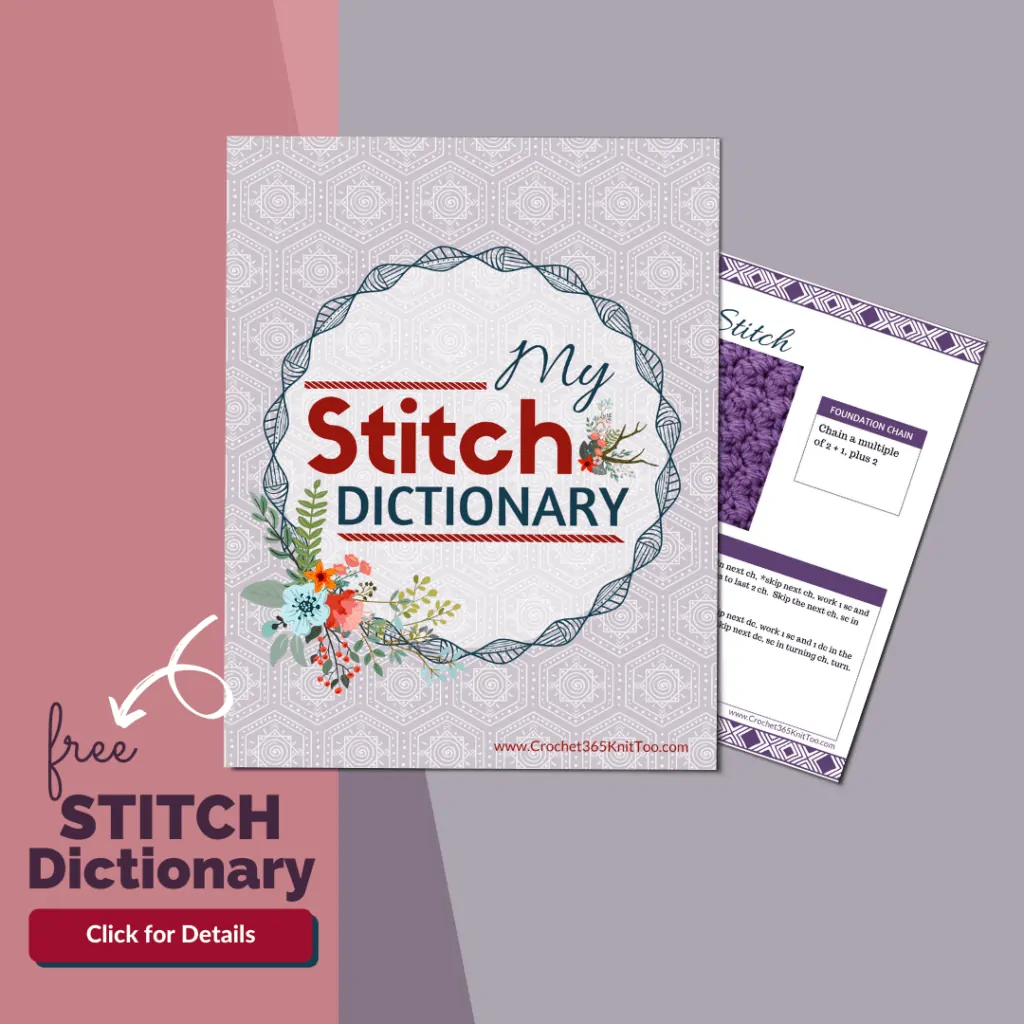 Explore More Crochet Patterns
Here are some other articles that you may be interested in if you like to crochet:
I'd love to see YOUR favorite crochet stitches and your stitch binder! Share with me on Facebook or tag me on Instagram.