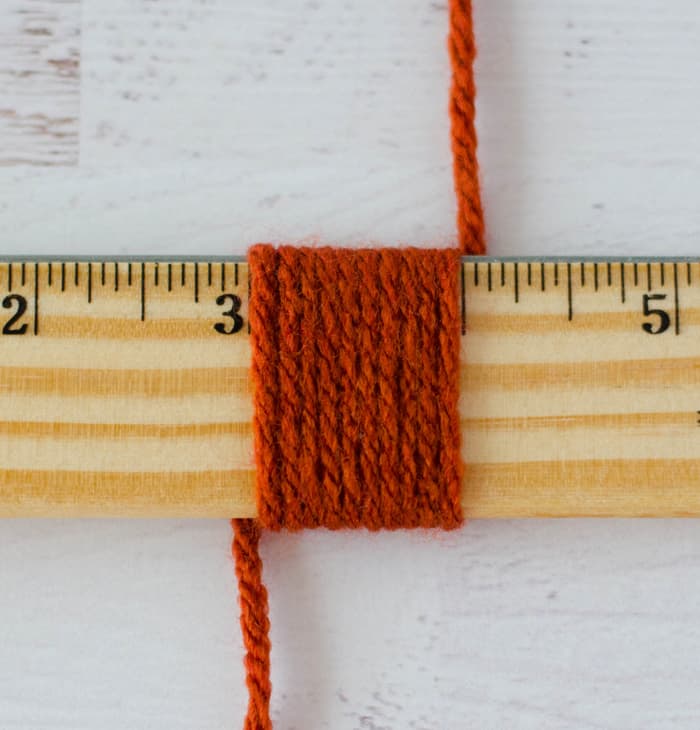 The Craft Yarn Council, working together with publishers, fiber, needle and hook manufacturers has a handy chart that brings uniformity to the industry.  This handy chart will help you select the right material for your project. Keep in mind, however, that it is only a guideline. For instance, I usually will use an "H" hook to crochet with worsted weight yarn–and that's not in the "recommended" range.  You should always use the hook that gives you the right gauge for your project.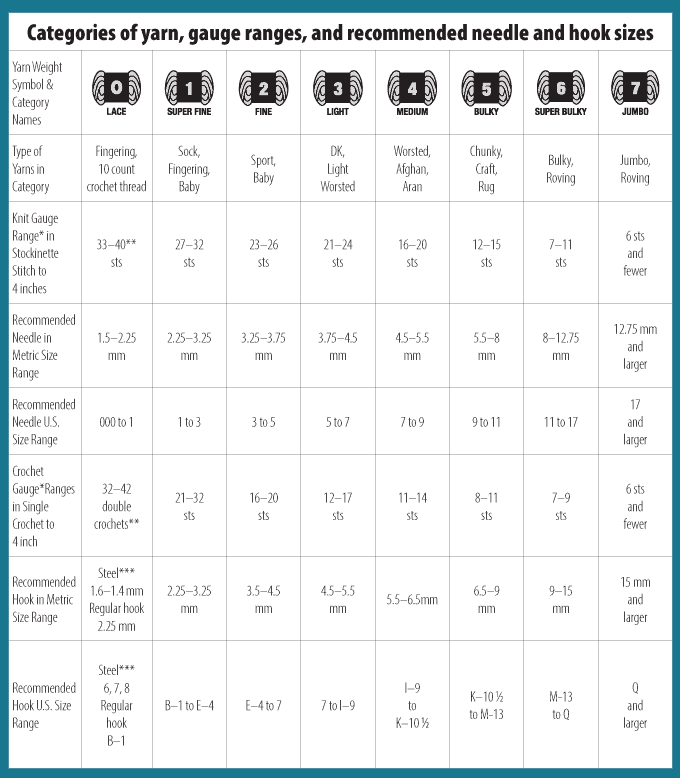 * This chart is a guideline only and reflects the most commonly used gauges and hook sizes for specific yarn categories.
** Lace weight yarns are usually knitted or crocheted on larger needles and hooks to create lacy, openwork patterns. Accordingly, a gauge range is difficult to determine. Always follow the gauge stated in your pattern.
*** Steel crochet hooks are sized differently from regular hooks — the higher the number, the smaller the hook, which is the reverse of regular hook sizing.
Source: Craft Yarn Council's www.YarnStandards.com