If you are new to crocheting, it may come to a surprise to you that different countries have different size hooks.  Or rather, the hooks are called something different depending upon which country you live in.  Here in the United States you will generally find crochet hooks listed by "letter". Usually the hook manufacturer will also list the millimeter equivalent.  To further complicate things, sometimes manufacturers have different millimeter sizing for a particular needle—so a Size F in one brand might not be the same size as a Size F in another brand!
If you come across a pattern and it lists a hook size that is not familiar, this chart can help.  Just find the hook size mentioned and find the equivalent in the same row.  Remember, gauge is what is most important.  So don't get too hung up on hook size.  When you are making something where size matters (like clothes), it is so very important to make gauge swatch.  Then you can adjust your hook size up or down to match the gauge of the pattern.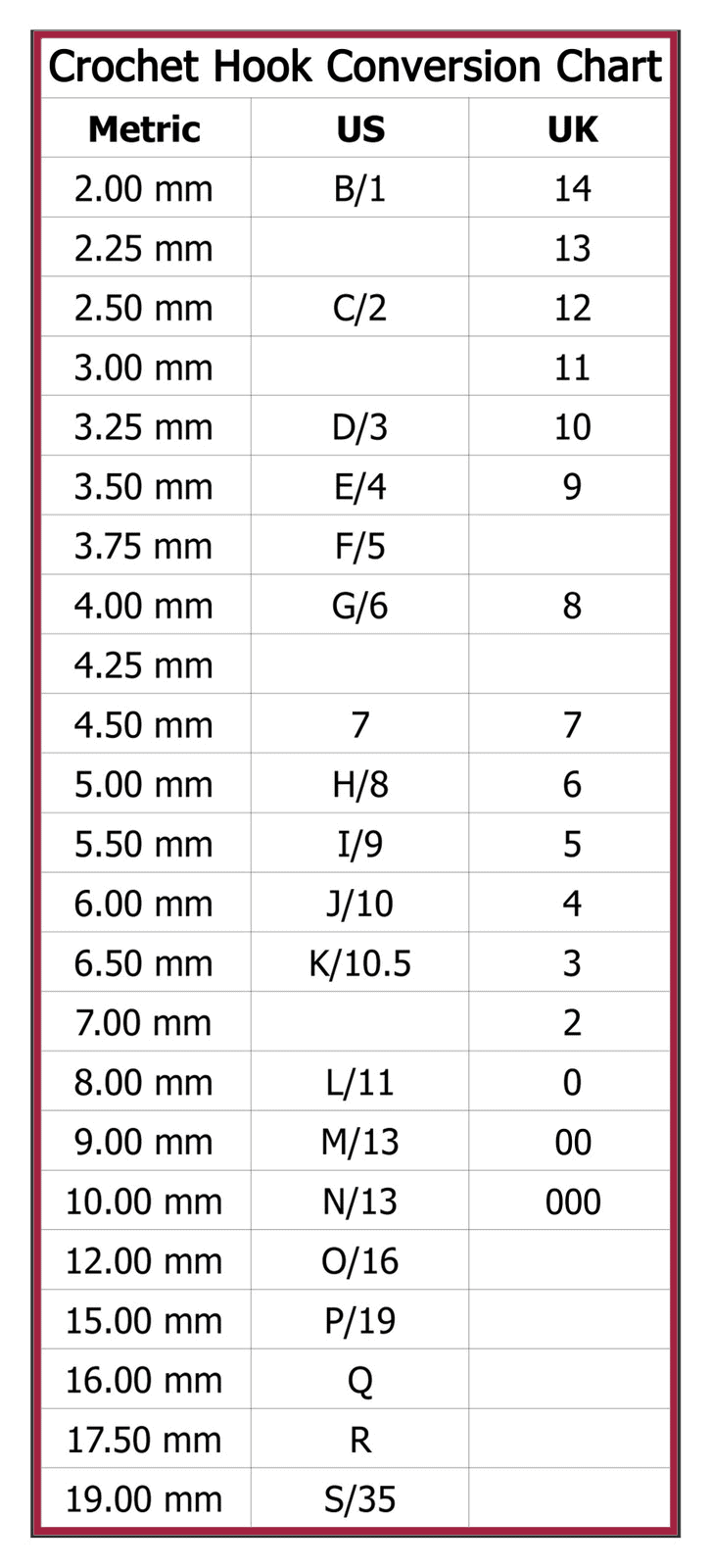 Subscribe to the Newsletter
Get crochet patterns, news, special offers and other crochet goodness straight to your in box. Look for your first email to get access to The Vault, where you can download a free crochet & knit journal and other crochet goodies!