Well hello there and welcome to my little corner of the internet!  Thanks so much for visiting, reading, commenting, and poking around! I hope you enjoy all the patterns, tutorials and crochet wonderment you'll find here. There's lots of things to see here, so please explore and come back often.  There's always something new.
A bit about me….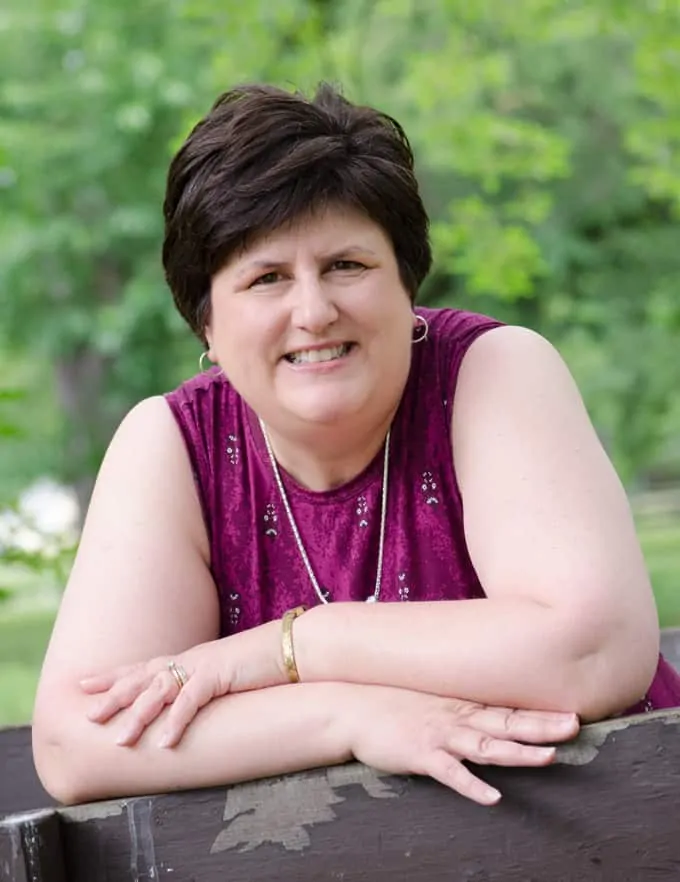 I'm Cheryl.  I am a crochet blogger, designer and occasional knitter.  If it's creative, I've probably tried it.  But my most favorite thing to do is to crochet.  My guilty pleasure on days off from my 8-5 job is to start the day relaxing in my favorite chair, in my PJs with a cup of coffee and look at crochet and knit lovelies on Pinterest.  In fact, I pin a lot (and I mean A LOT) to my many boards on Pinterest so if you want some serious crochet eye candy, check out all my boards on Pinterest here.  I'd love it if you'd follow me there too! (I also enjoy Instagram and I post a lot of sneak peeks and behind the scenes photos there too.)
In the evenings, you'll find me back in my favorite chair surrounded by yarn and crochet hooks.  I find crocheting relaxing.  It soothes my soul and feeds my creative spirit.  I love to crochet and visit with my family.  The rhythmic movement of the hook and the feel of the yarn running through my fingers blends together with the sounds of love and laughter and somehow they become intertwined.  That feeling of contentment is the best feeling of all.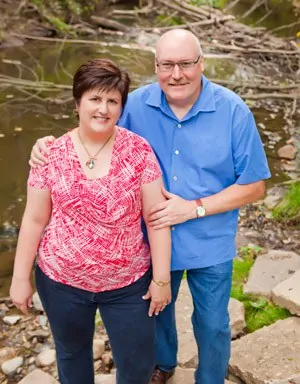 My husband is my biggest supporter.  He loves to watch what comes off my hook and especially loves it when I crochet something just for him!   We also have an amazing son and daughter in law who bring a lot of love and laughter to our home.  And rounding out our brood are our 4-legged 'kids':  our two dogs Ben and Cricket and our Grandpup, Franklin.
I learned to crochet from my grandma when I was 7.  And you can read all about that here. I've pretty much been crocheting ever since!
I learned to knit a bit later…when I was 16.  When my sister had baby #2, I thought it would be oh-so-nice to knit her family Christmas stockings.  I followed a pattern for the first stocking, then designed a train stocking for baby #2 and then before I knew it, she had SEVEN children and I was designing stockings like crazy.  She thinks this is incredibly amusing and seems to time my late stocking completion with the news that she's expecting again.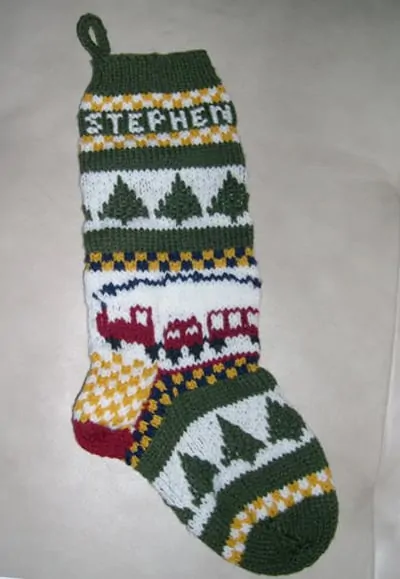 At www.Crochet365KnitToo.com I celebrate my love of crochet with amazing photos and projects along with helpful tutorials and information. Here you will find countless free patterns to explore and crochet wonderment to inspire you.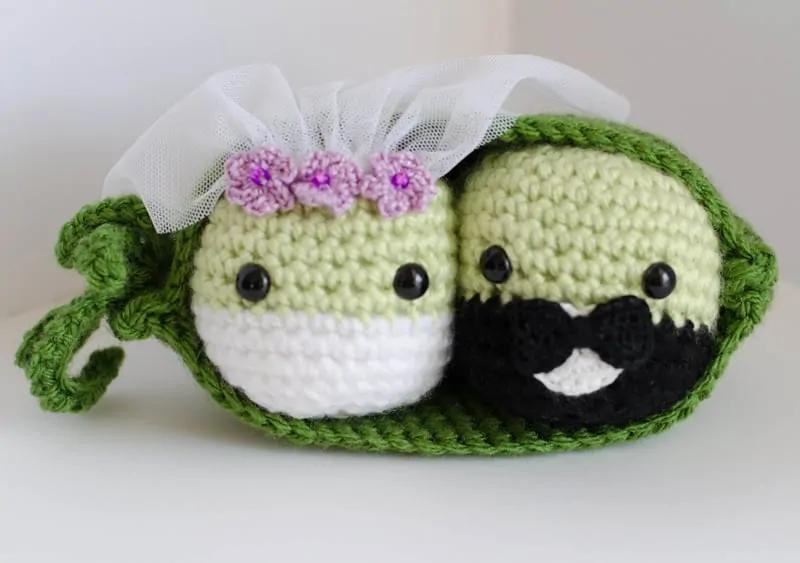 So grab a cup of coffee, cocoa or tea and sit back for a bit.  I hope you'll find lots of inspiration here and a few ideas to try.  Much of what you'll find here is free.  But I also sell some patterns and you can find those here too.  As I add more and more pages of patterns, inspiration, tutorials and stitch guides, I hope Crochet 365 Knit Too becomes your go-to place for anything crochet.  But most of all, I hope crochet brings you joy and contentment.  Because that is the best feeling of all.
WANT TO SELL PRODUCTS MADE FROM CROCHET 365 KNIT TOO PATTERNS?
As long as you don't sell or reproduce the written pattern, you are welcome to use any of the free or paid Crochet 365 Knit Too patterns to make items to sell.  Please include a link to the free pattern with credit for the design on any online listing.  If you are selling at a fair or retail shop, just note this information on the tag. Thank you!
Happy Crocheting!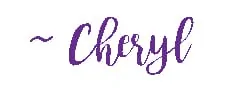 SaveSaveSaveSave
SaveSave