Crochet Stitch Heights
This post may contain referral/affiliate links. Please read my disclosure for more info.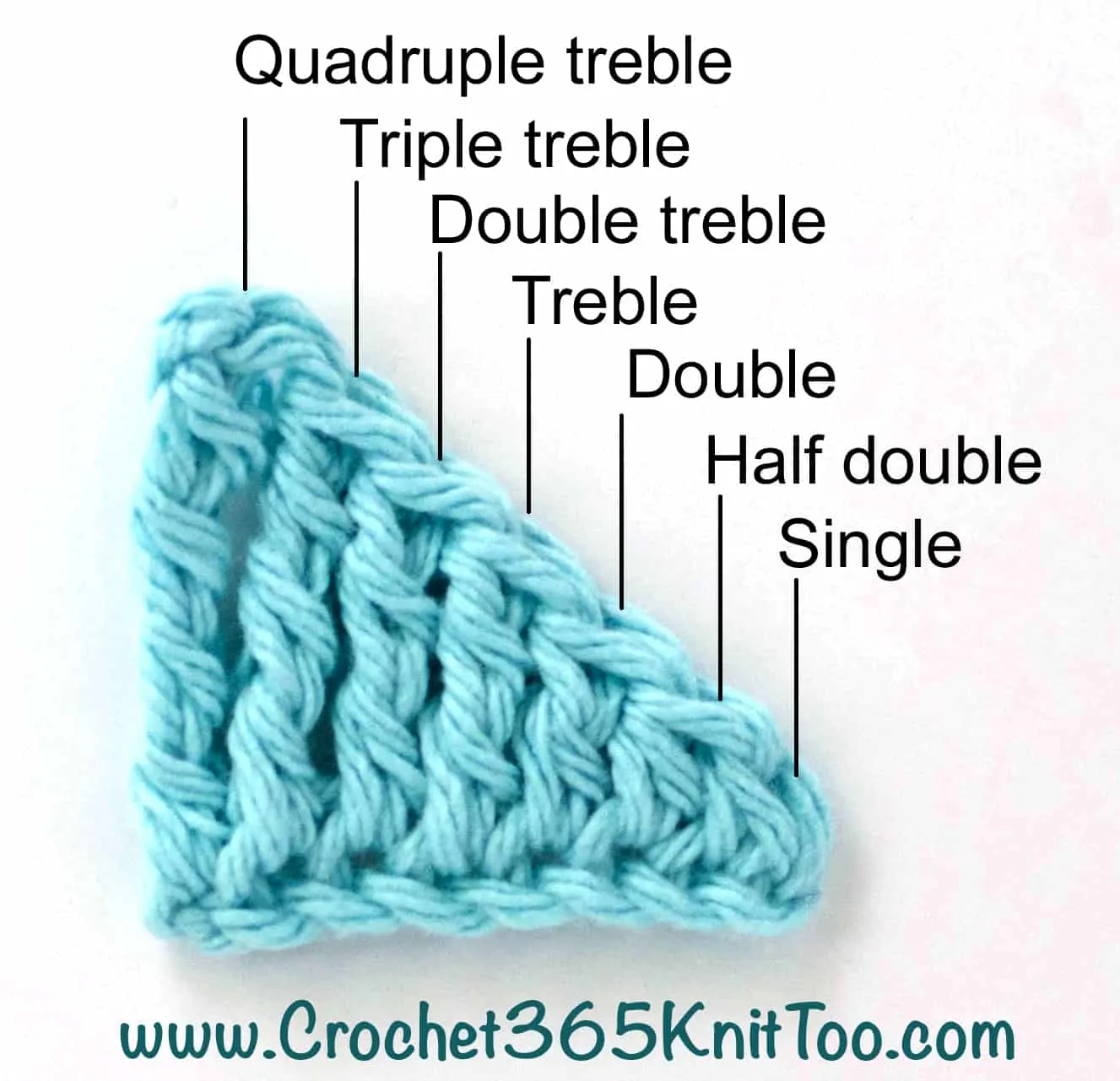 Now that you've learned a few stitches, let's take a look at crochet stitch heights.  As you might remember, a double crochet requires one yarn over before inserting the hook into the next stitch.  Each of the next stitches get progressively taller.  They are worked by wrapping the yarn around the hook one more time than the previous stitch before inserting the hook. So a treble crochet wraps the yarn 2 times around the hook before inserting.
As you learn to crochet you will use a variety of stitch heights to make shapes and also to form design elements in your crochet!  I'm so excited with all that you've learned so far!  I hope this stitch height guide was helpful!
I love seeing your finished projects! If you enjoyed making one of my patterns I'd love to see yours on Instagram, be sure to tag me @crochet365knittoo.  If you are on Facebook, stop over to the Crochet 365 Knit Too Facebook page or pop over to the Crochet365KnitToo Club and share a photo!  I'd love to see your work!