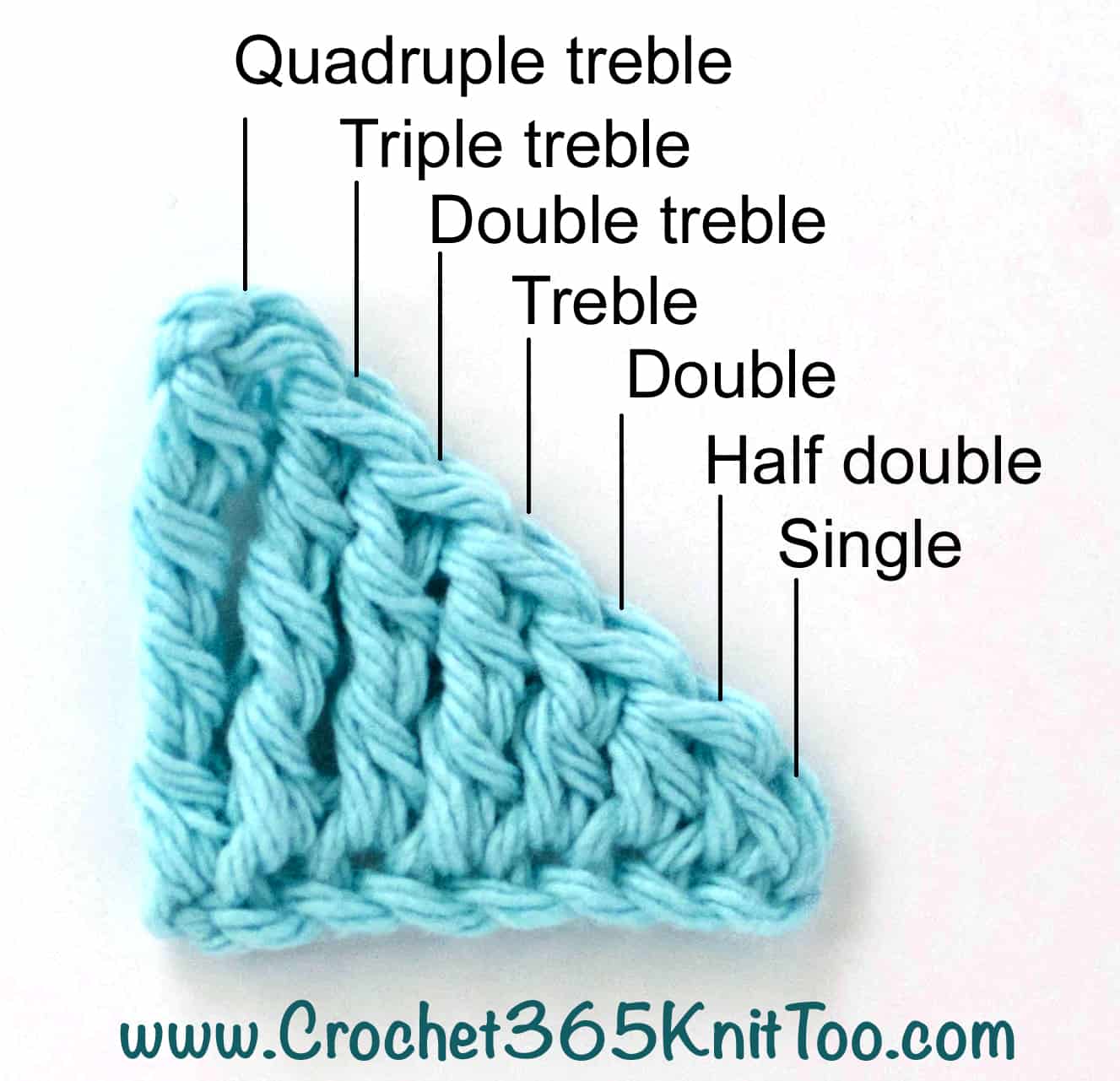 Now that you've learned a few stitches, let's take a look at crochet stitch heights.  As you might remember, a double crochet requires one yarn over before inserting the hook into the next stitch.  Each of the next stitches get progressively taller.  They are worked by wrapping the yarn around the hook one more time than the previous stitch before inserting the hook. So a treble crochet wraps the yarn 2 times around the hook before inserting.
As you learn to crochet you will use a variety of stitch heights to make shapes and also to form design elements in your crochet!  I'm so excited with all that you've learned so far!  I hope this stitch height guide was helpful!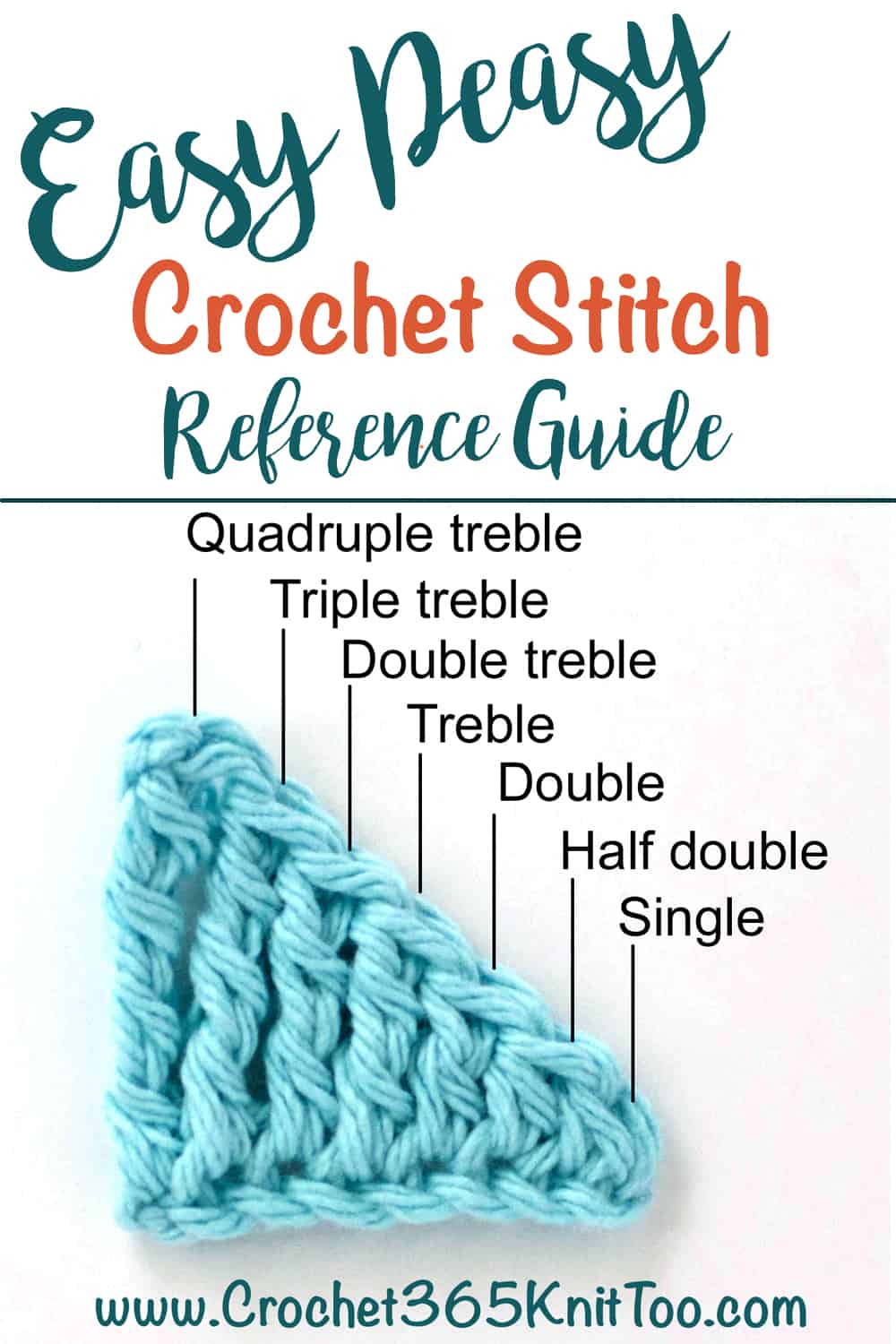 SaveSave
SaveSave
Subscribe to the Newsletter
Get crochet patterns, news, special offers and other crochet goodness straight to your in box. Look for your first email to get access to The Vault, where you can download a free crochet & knit journal and other crochet goodies!