Crochet Bead Stitch Tutorial
This post may contain referral/affiliate links. Please read my disclosure for more info.
Meet the Crochet Bead Stitch.  It looks complicated, but it's easy to do.  Just follow this crochet bead stitch tutorial to learn everything you need to know!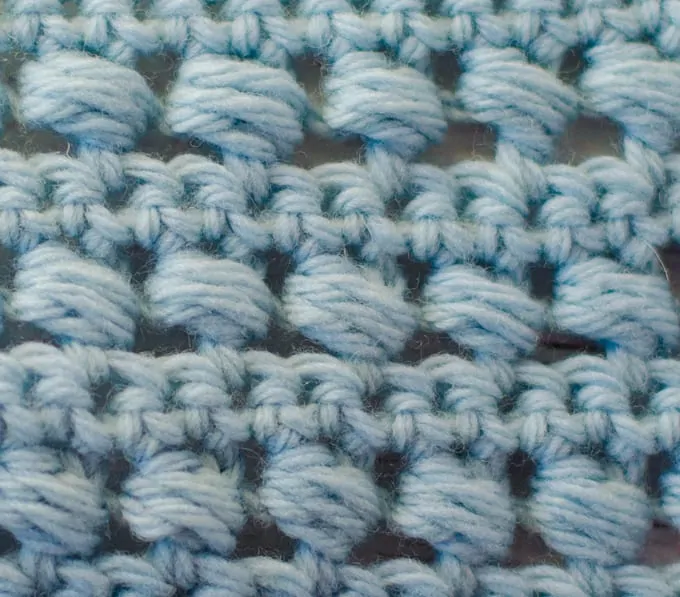 Can we just pause for a moment and appreciate the amazing texture of this great stitch?  I think it's my new love..this bumpy goodness!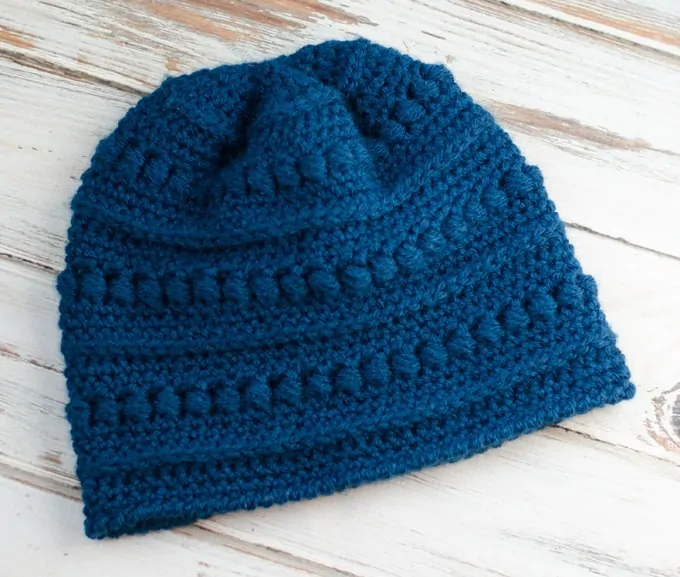 I love the crochet bead stitch on this Blueberry Bead Stitch Beanie.  Sigh.  Isn't it amazing how a simple stitch can pack such a punch of goodness?!
Want a bit of amazing?  How about a free printable for making your OWN Stitch Dictionary?!  Sweet, right?!  Get all the details here.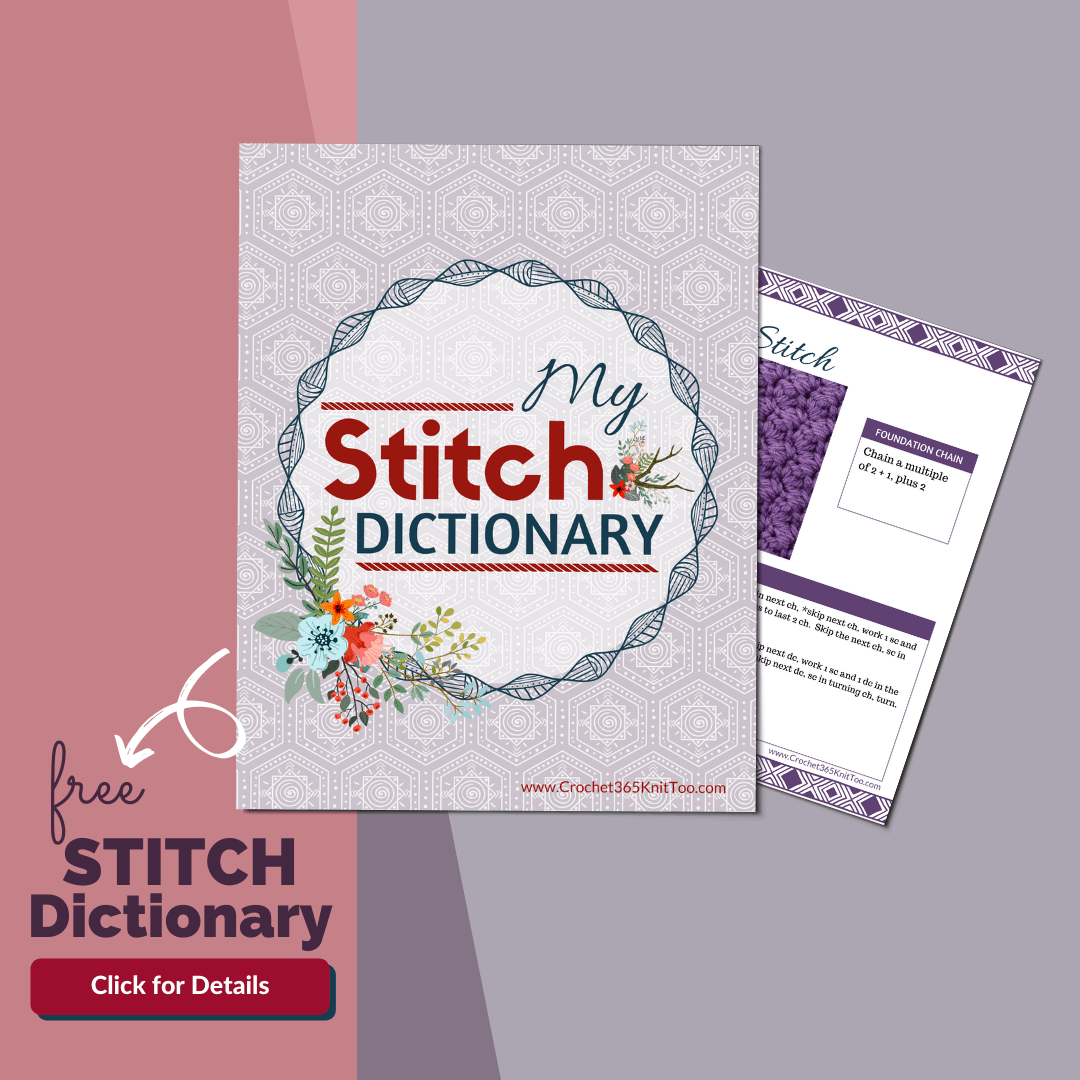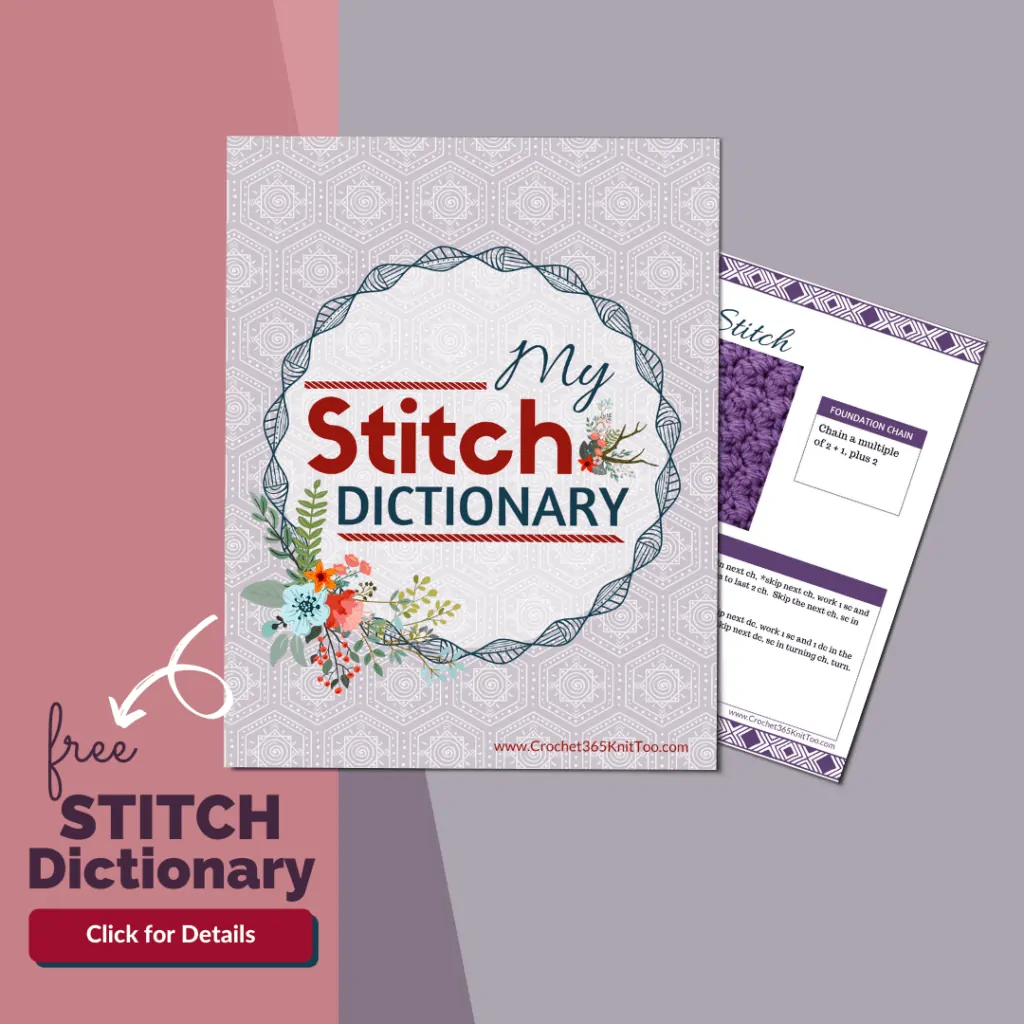 Before moving over to my awesome new Stitch Dictionary Binder, I used to attach hang tags to my swatches.  To learn more or to learn about stitch swatching in general please visit my post about stitch swatching here.
Bead Stitch Crochet Tutorial
This bumpy bit of goodness is a bit different than the usual, but fun and easy to learn. The bead stitch is unique in that each "bead" actually takes the place of TWO stitches and is worked in two parts.  First you double crochet.  Then you work AROUND the double crochet you just made.  It might sound confusing, but it's really easy once you learn how!

Bead Stitch
Here is what you will need:
Remember, you can make your swatch with any size hook and yarn weight.  Read all about How to Swatch Here.
Resources and tutorials you may find helpful in following this pattern: Crochet Abbreviations, US to UK Crochet Conversion Chart.  Find links to stitches on the "Tutorial" menu: Getting Started will show basic stitches used in many patterns and Crochet Stitch Dictionary shows our growing collection of crochet stitch tutorials.
How to Crochet the Bead Stitch
The bead stitch is worked over 2 stitches.  So chain an even number of stitches.  When working back and forth, I like to start and end with a dc.  I also like working a row of hdc in between the bead stitch rows.
Here is how to crochet a bead stitch:
STEP 1:  dc in the next st.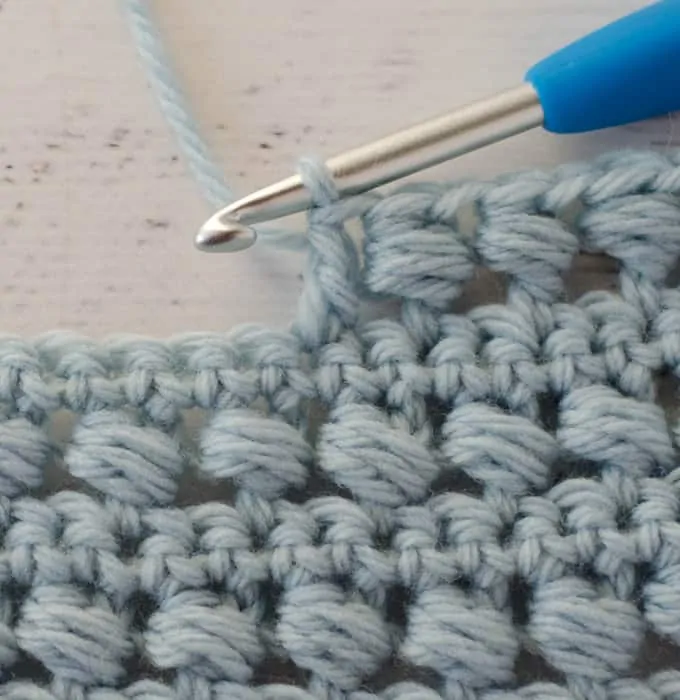 STEP 2:  Then work AROUND the post of the dc just worked as follows: yarn over(yo), pull up a loop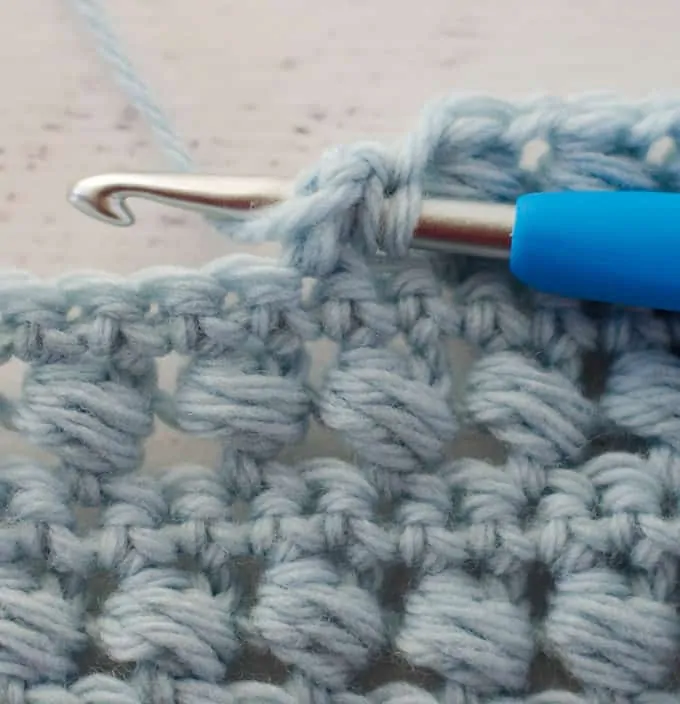 After this part, it looks like this: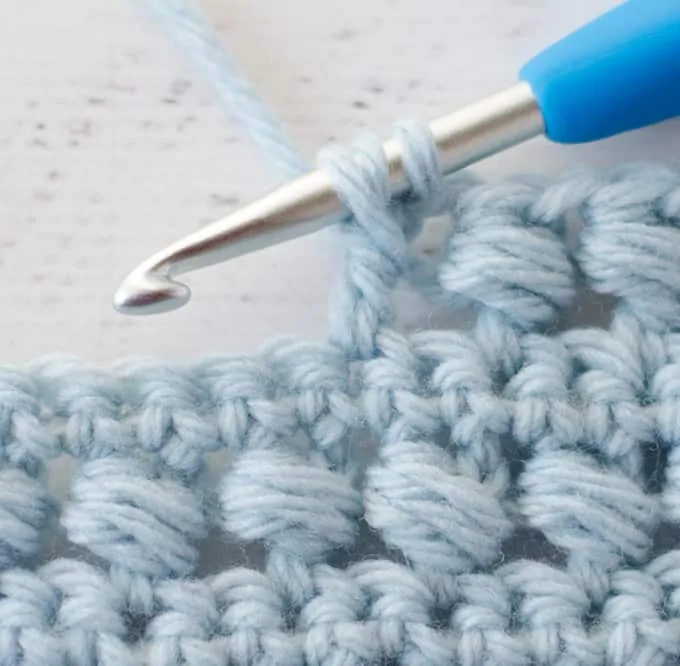 Then, yarn over, insert hook around the post again, pull up another loop.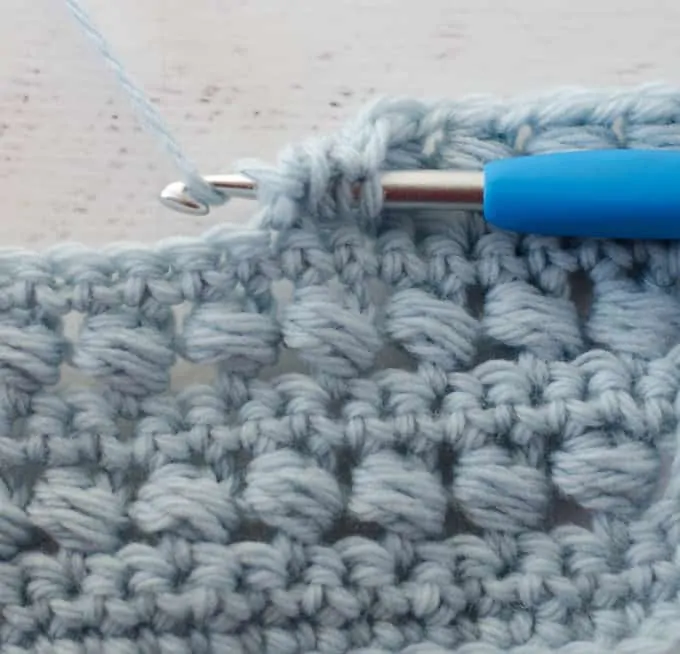 Yarn over again (3rd time) and pull up a loop.  There are now 7 loops on the hook: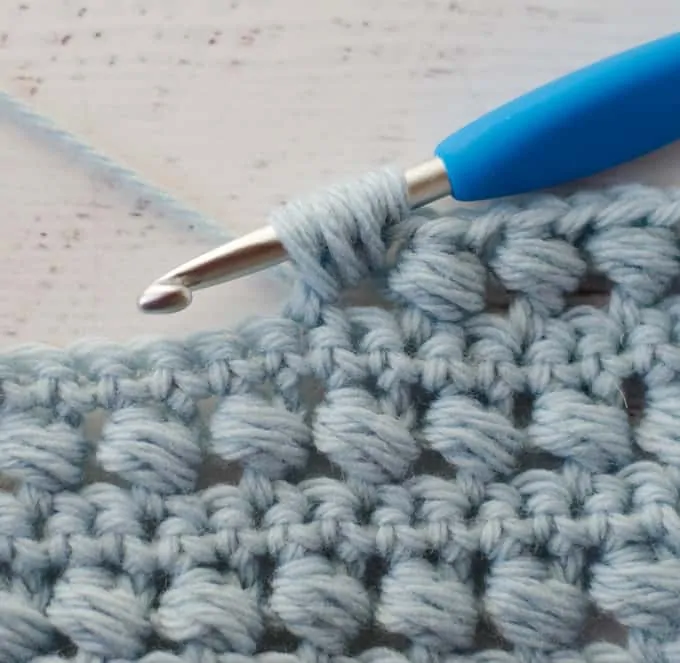 Yarn over and pull through ALL 7 loops on the hook.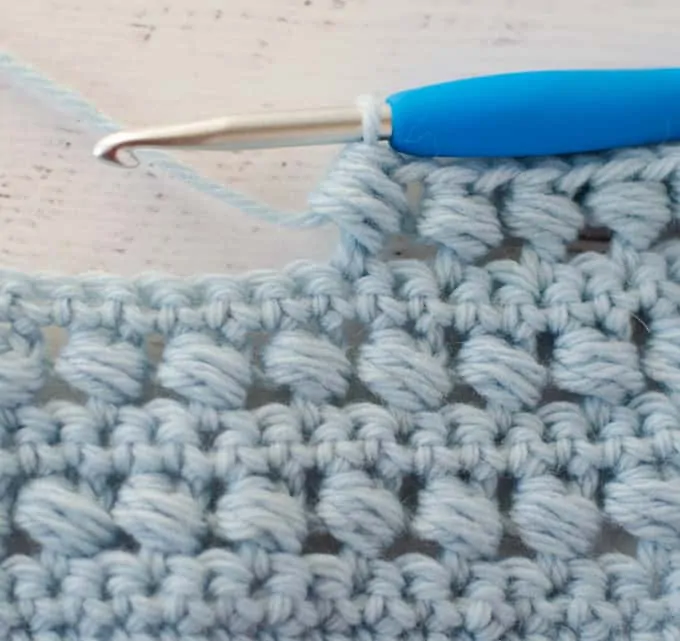 Skip the next stitch (because the bead stitch takes up 2 stitches).
Bead Stitch Swatch Foundation:
For the bead stitch crochet swatch, chain an even number of stitches.
Pattern:
Ch 20
R1:  work a hdc in the 3rd ch from the hook.  Work a hdc in each ch across.
R2:  ch 3 and turn.  (The chain counts as a dc.)  Work a bead stitch, starting with a double crochet in the next stitch.  Work bead stitches across the row.  End with a dc in the last stitch.  (Row has a dc on either end and 9 bead stitches)
R3:  ch 2, hdc across.
Repeat rows 2 & 3 for the pattern.
Want to see even MORE Crochet Stitches?
I've gathered up my absolute favorites from all over the net into one amazing Crochet Stitches collection!  Be sure to check them out!
I love seeing your finished projects! If you enjoyed making one of my patterns I'd love to see yours on Instagram, be sure to tag me @crochet365knittoo.  If you are on Facebook, stop over to the Crochet 365 Knit Too Facebook page or pop over to the Crochet365KnitToo Club and share a photo!  I'd love to see your work!