Printable Stitch Dictionary
Wouldn't it be great to have all your favorite stitches at your fingertips?  No more plowing through books or searching online unable to find that one stitch you know would be perfect.
Meet my latest bit of amazingness:  This beautiful Stitch Dictionary!
Here's how it works:
Print off the Cover and Binder Spines (scroll down to get access)
Insert the Cover and Binder Spine into your favorite View Style 3 Ring Binder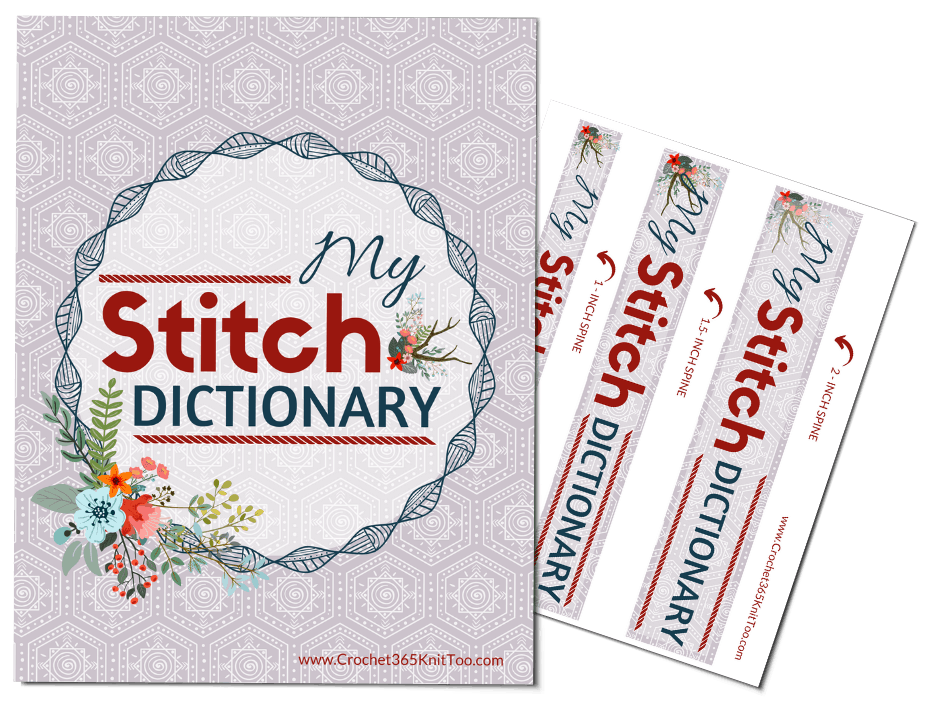 When new stitch patterns come out on Crochet365KnitToo.com, there will be a beautifully formatted printable you can download for your binder!
You can put the Stitch Instructions into the binder directly OR…and this is MY favorite idea…put it in a sheet protector.
Crochet your own sample and place it right inside the sheet protector with the stitch instructions!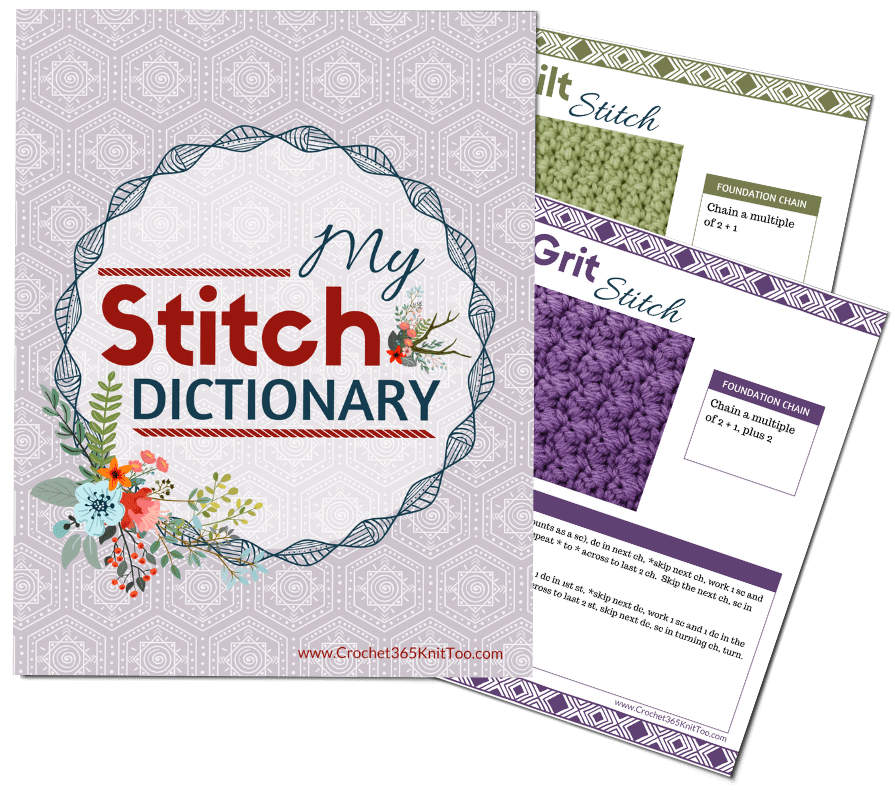 YOU IN?!
Here's how to get YOURS:  Subscribers to my newsletter get access to the Free Resource Library FULL of all sort of printable goodness..starting with this beautiful Stitch Dictionary!
If you're already a subscriber, just check your last email.  I always share the Library Link and the current Super Secret Password!
I will see ya there!