Looking for a crochet stitch with a lot of body, that looks great and is easy to do?  Well today we're going to learn how to crochet the linen stitch!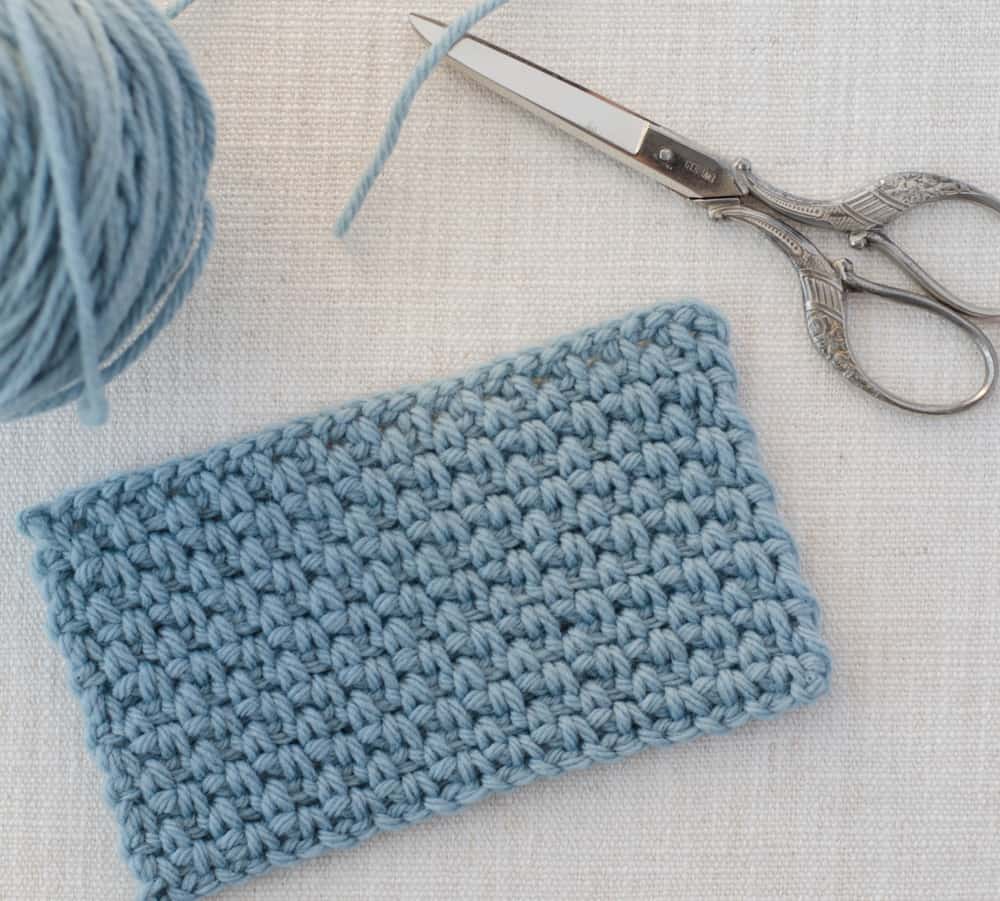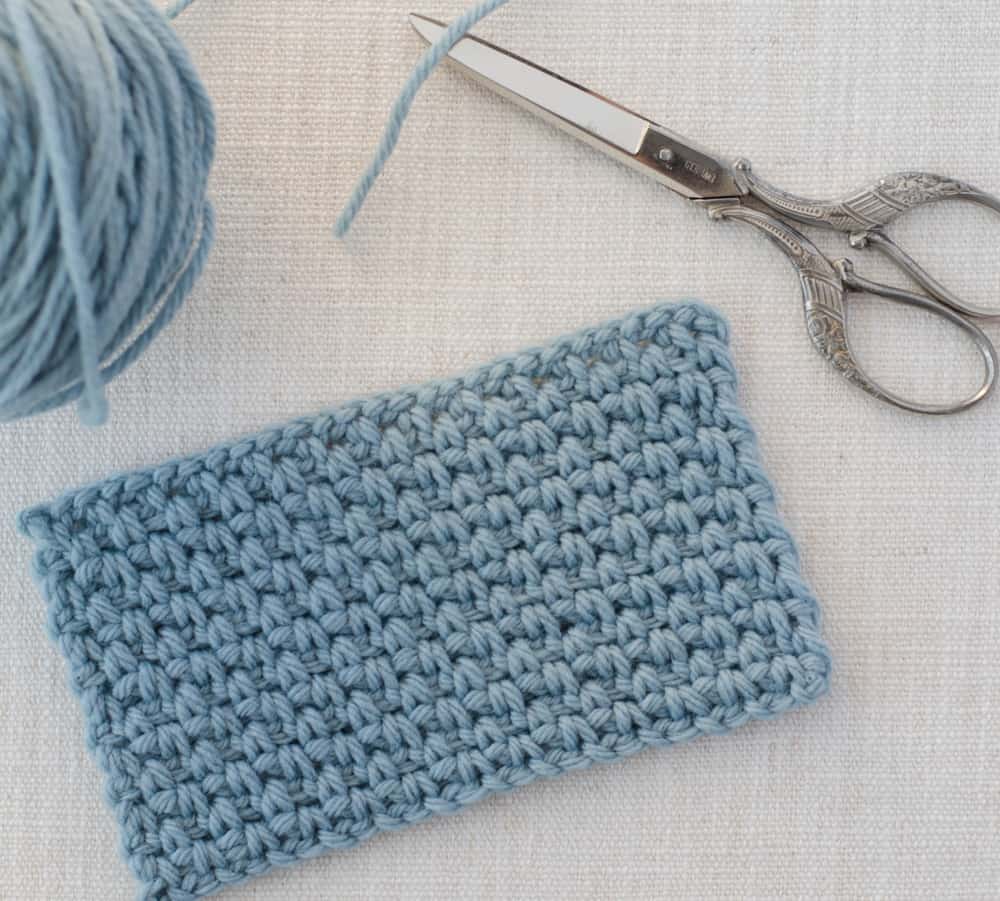 This stitch is also called the Seed stitch, the Moss stitch, the Woven stitch and the Granite stitch.I know. It has a bit of an identity crisis!  Why so many names for the same stitch?  If you spend any time learning crochet stitch patterns, you will find that many have multiple names. Crochet is a skill that in the past was handed down from generation to generation.  It's possible different people "invented" the same stitch pattern and called it different names.  Or perhaps people just thought the stitch just looked like something else and changed its name.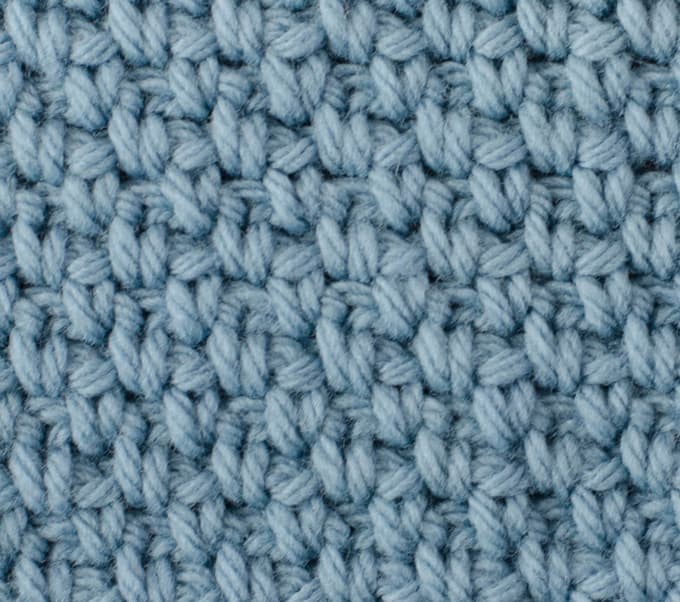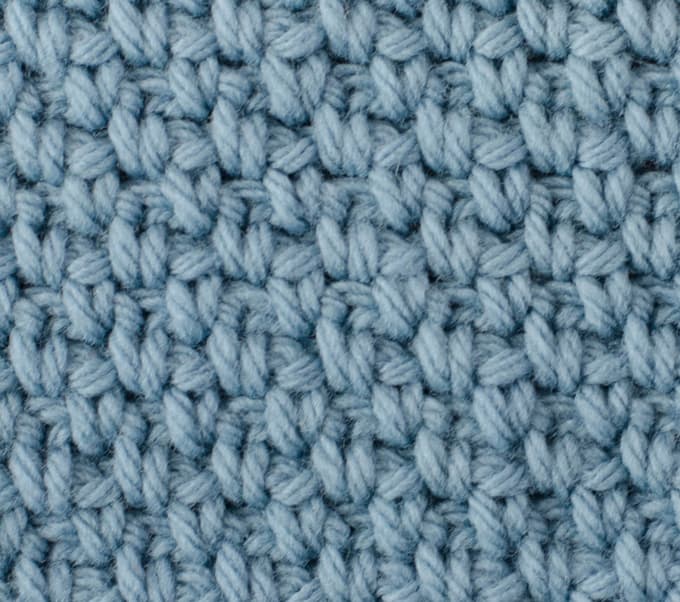 In any case, this stitch pattern is quite lovely and versatile. If you know how to single crochet and chain you will find learning how to crochet the linen stitch very easy!
One of my favorite afghans from my grandma is made in the linen stitch out of scrap yarn worked into squares.  She even changed color mid-square if she ran out of yarn!  The result is a really scrappy looking, very warm blanket.
When making swatches, be sure to attach hang tags to the swatches so you can remember the stitch you made later. I like these larger hang tags so I can write out the pattern on the back for even easier reference.  It's a great way to remember the stitch as your collection of swatches grows.  You can read everything you need to know about stitch swatching here.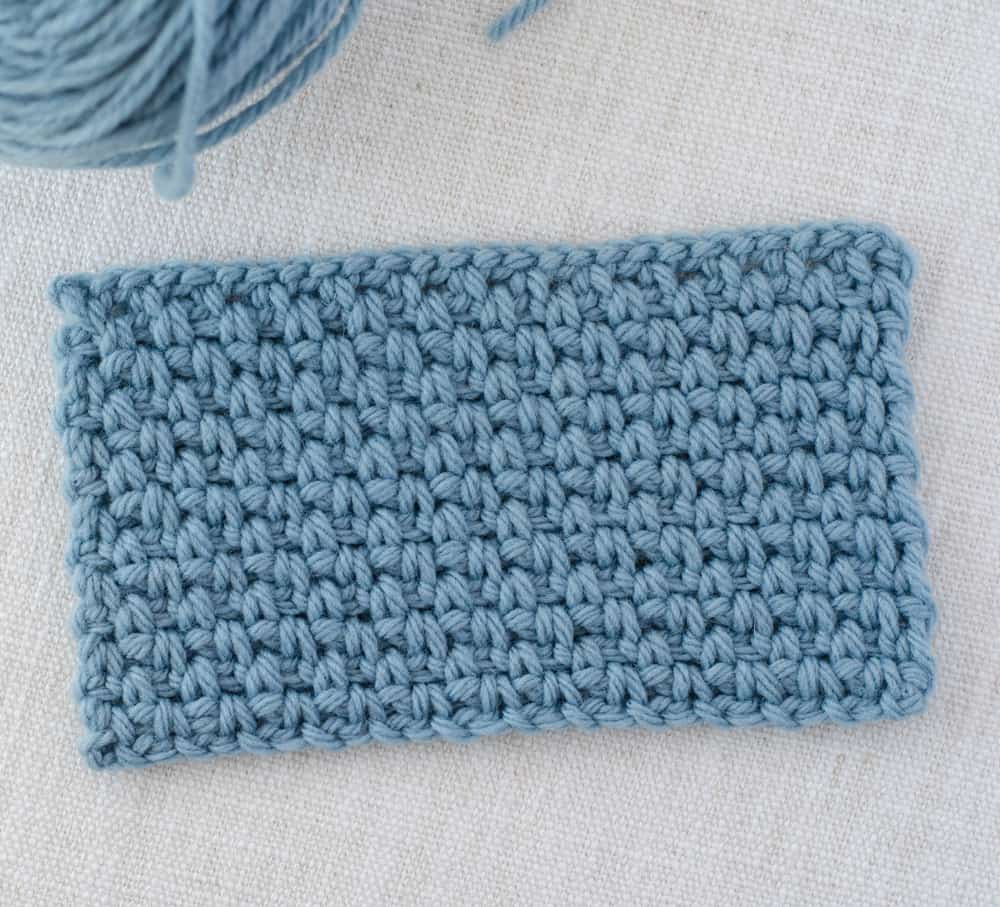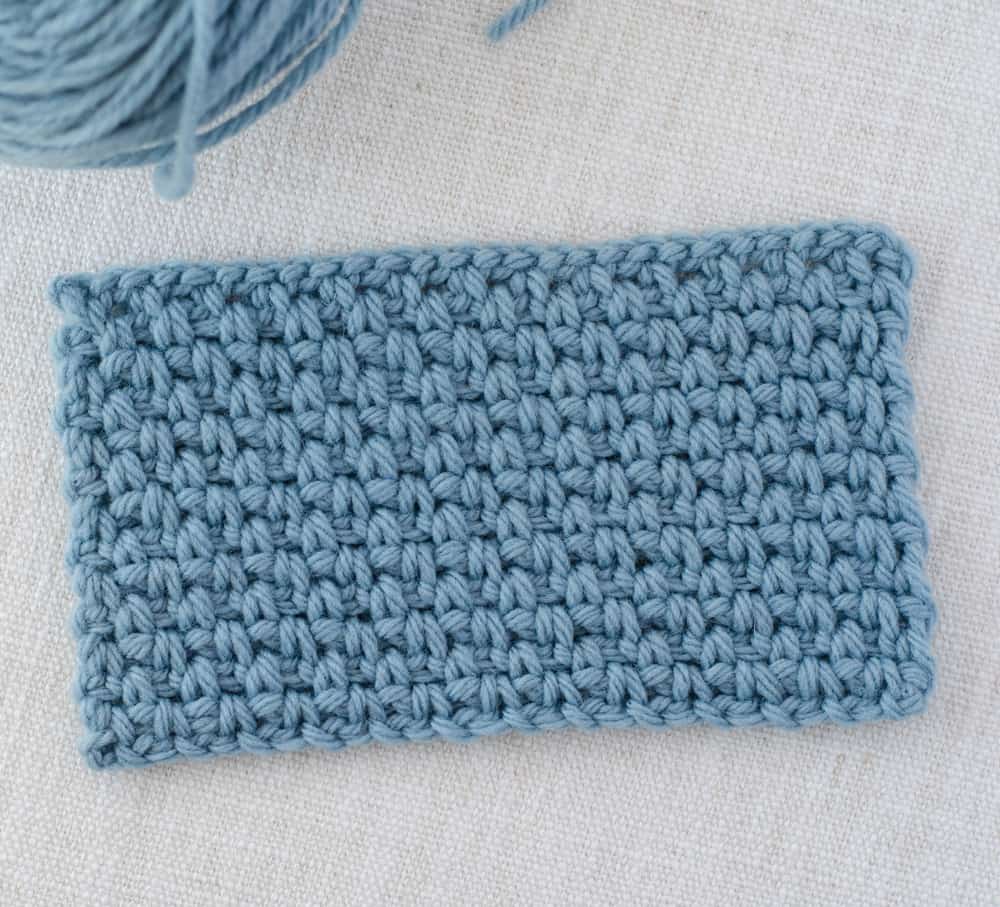 Materials Needed:
Remember, you can make your swatch with any size hook and yarn weight.  Read all about How to Swatch Here.
Stitches and Abbreviations:
Resources and tutorials you may find helpful in following this pattern: Crochet Abbreviations, US to UK Crochet Conversion Chart.  Find links to stitches on the "Tutorial" menu: Getting Started will show basic stitches used in many patterns and Crochet Stitch Dictionary shows our growing collection of crochet stitch tutorials.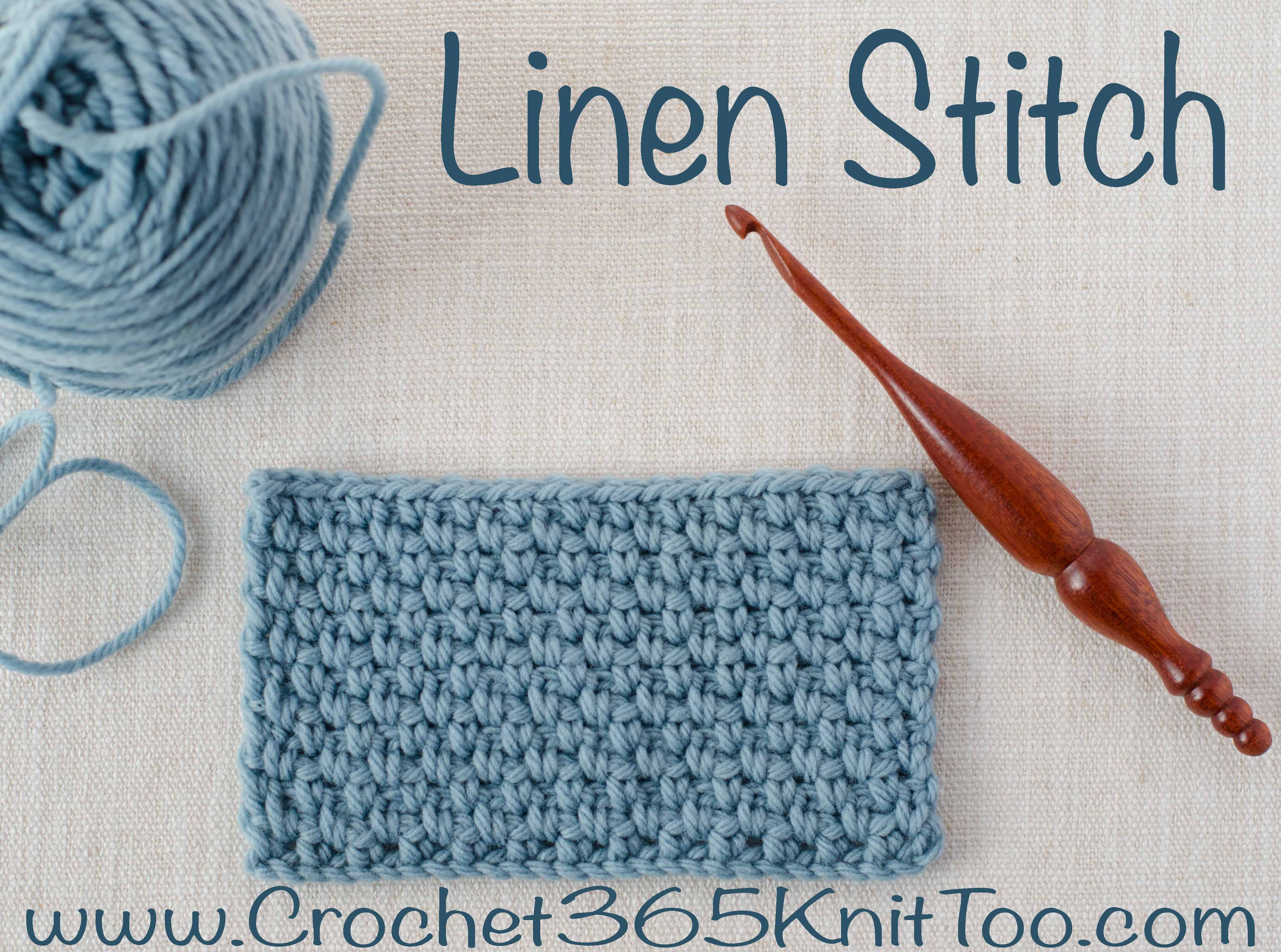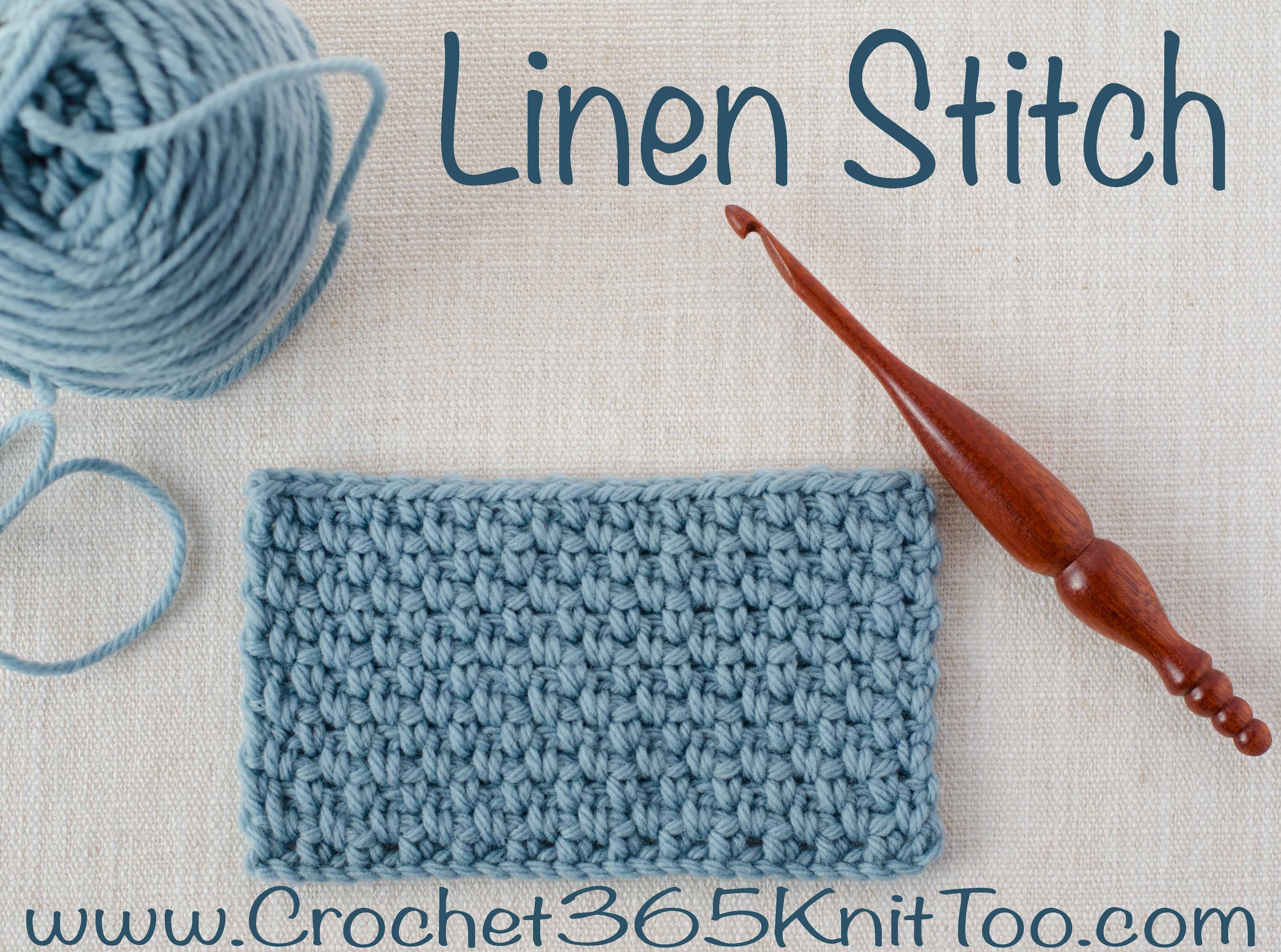 Foundation:
Chain a multiple of 2 (for information on what this means, please read How to Swatch)
Pattern:
Foundation row: Sc in the 2nd ch from the hook, *ch 1, skip the next ch, sc in the next ch, repeat from * across, turn.
R1:  Ch1, skip the first sc, *sc in the next ch-1 sp, ch1, skip the next sc, repeat from * across to end of row.  sc in ch1, turn.
Repeat rows 1 for the pattern.
 Did you enjoy learning how to crochet the linen stitch?  I love to see your creations!  Please share your Linen Stitch projects with me on Facebook or tag me on Instagram.  To learn more stitch patterns, please visit our Crochet Stitch Dictionary.