How to Crochet the Rice Stitch
This post may contain referral/affiliate links. Please read my disclosure for more info.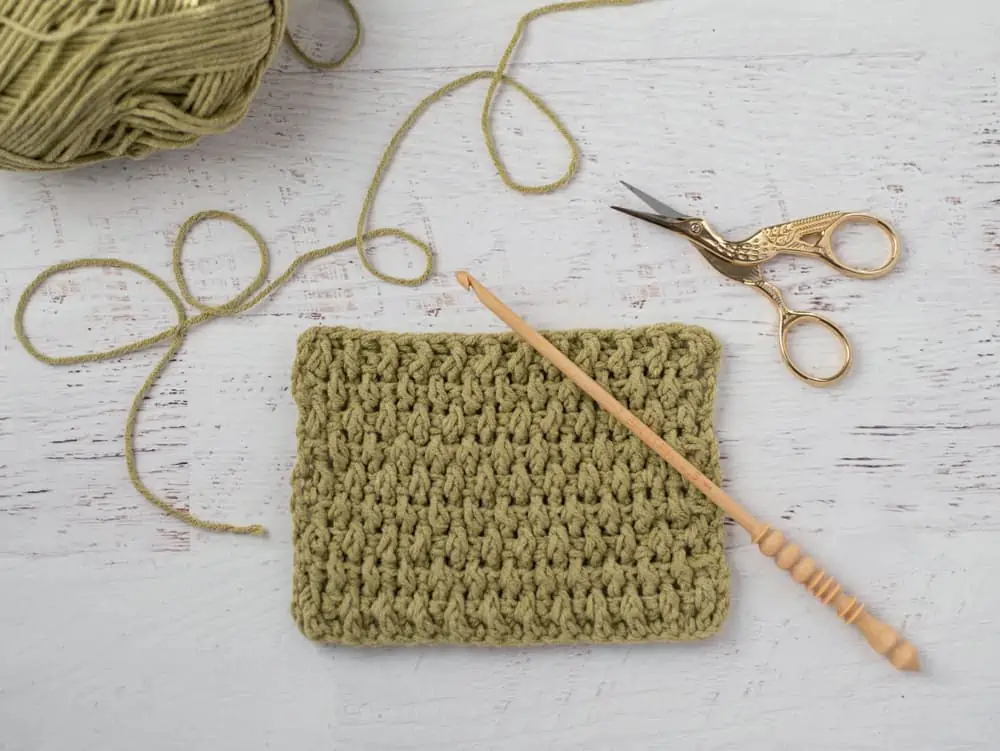 Oh the crochet rice stitch. How I love you! This nubby little number is perfect for your next dishcloth! Such a fun easy crochet stitch!
The crochet rice stitch is full of delicious thick texture. This stitch pattern is perfect for placemats, washcloths and pillow covers! The rice stitch is a combination of front and back post stitches and gets its unique look from the placement of the stitches each row.
The Rice Stitch has a similar look to the Alpine Stitch, but it is worked a bit differently. (You might remember the gorgeous texture of the Alpine Stitch Headband and the Alpine Stitch Hat crochet pattern.) The difference that the Rice Stitch alternates a front post stitch and a back post stitch vs the Alpine Stitch which alternates a front post stitch with a double crochet stitch. This slight difference makes the rice stitch have slightly more texture and depth compared to the Alpine stitch.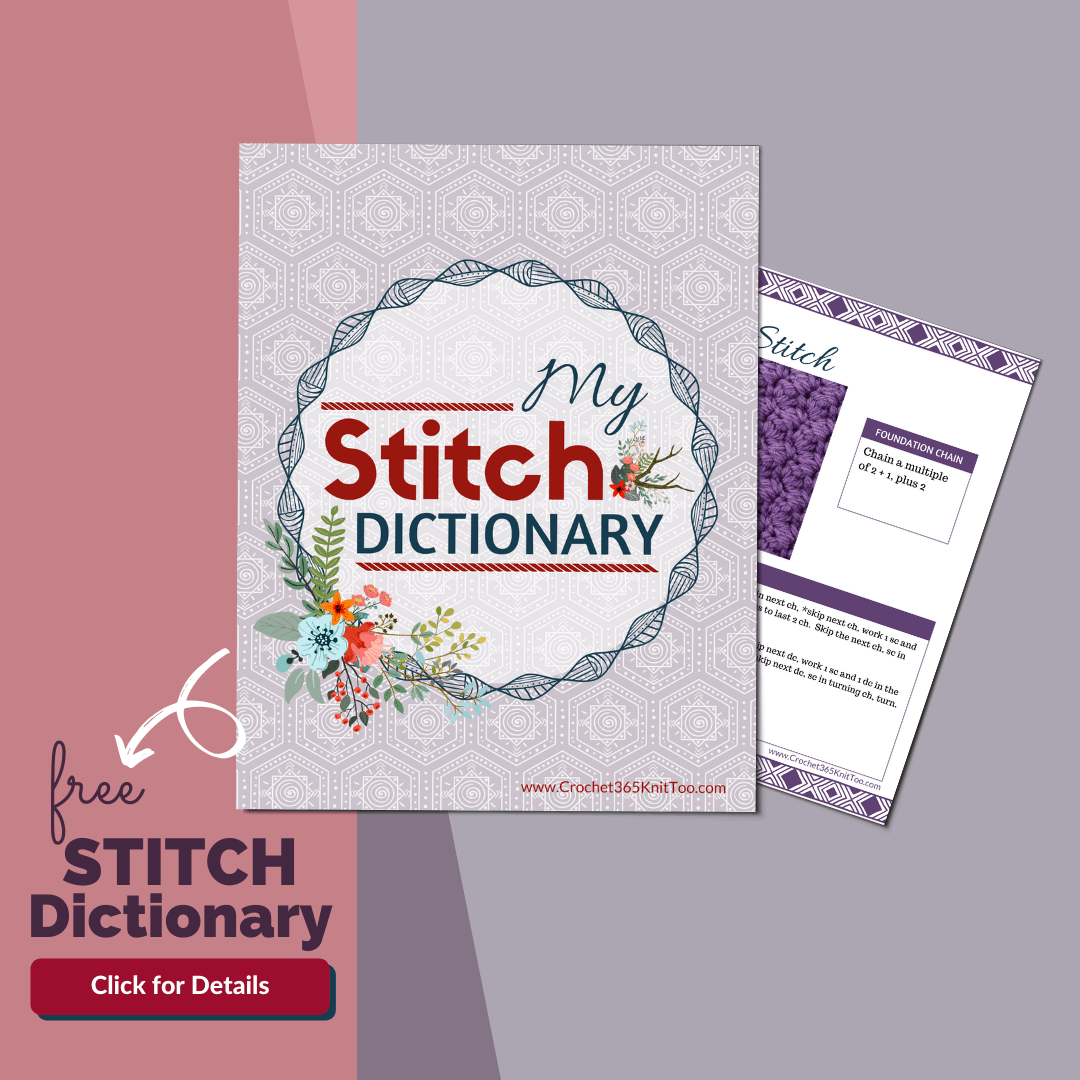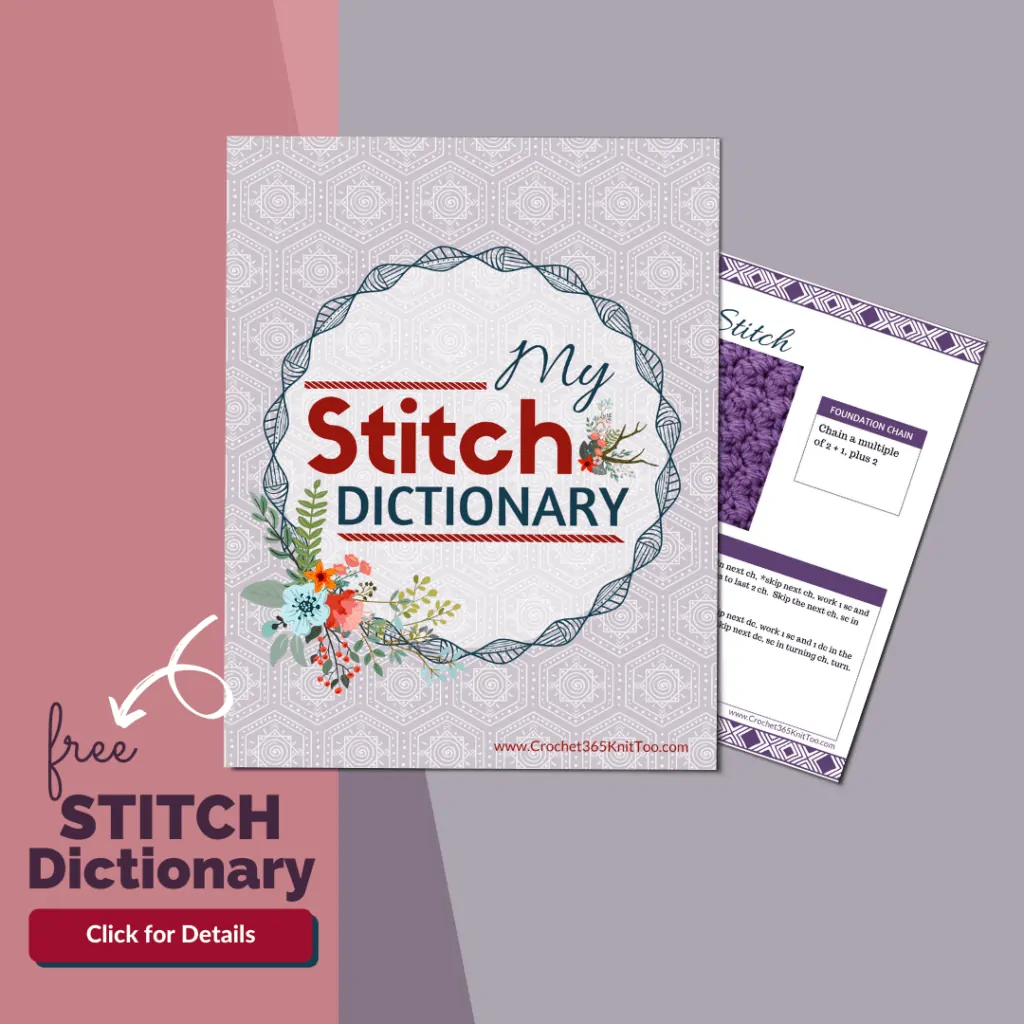 Want a bit of awesome? How about a free printable for making your OWN Stitch Dictionary?! Sweet, right?! Get all the details here. Before moving over to my awesome new Stitch Dictionary Binder, I used to attach hang tags to my swatches. To learn more or to learn about stitch swatching in general please visit my post about stitch swatching here.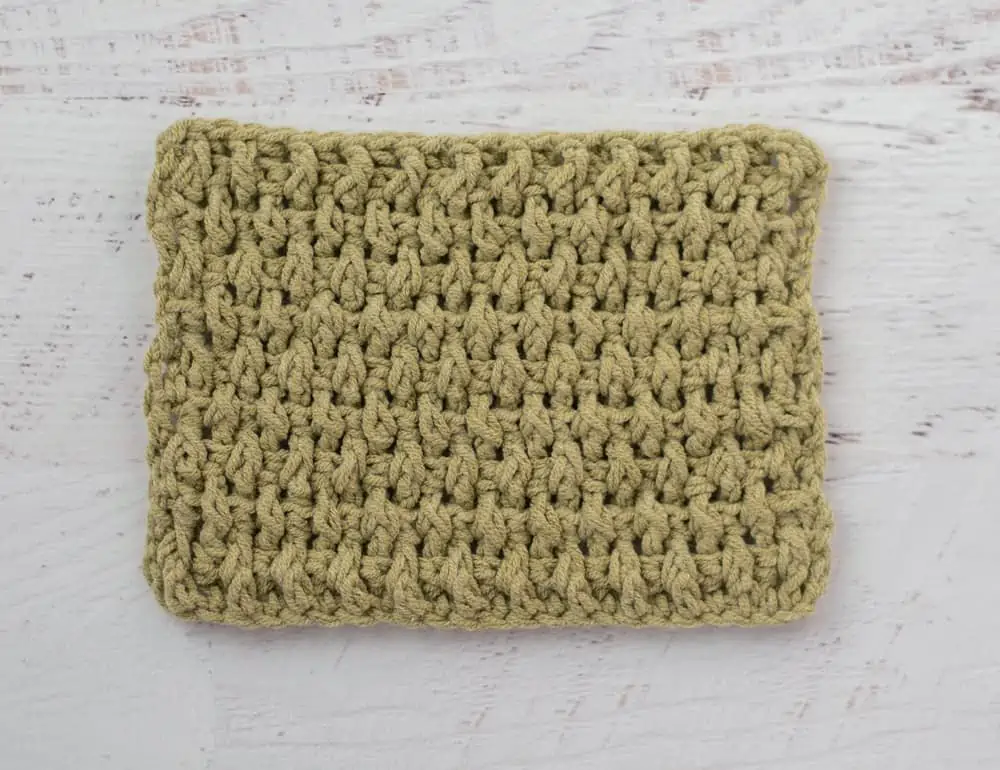 Crochet Rice Stitch Tutorial
Here is what you will need:
Remember, you can make your swatch with any size hook and yarn weight. Read all about How to Swatch Here.
Resources and tutorials you may find helpful in following this pattern: Crochet Abbreviations, US to UK Crochet Conversion Chart. Find links to stitches on the "Tutorial" menu: Getting Started will show basic crochet stitches used in many patterns and Crochet Stitch Dictionary shows our growing collection of crochet stitch tutorials.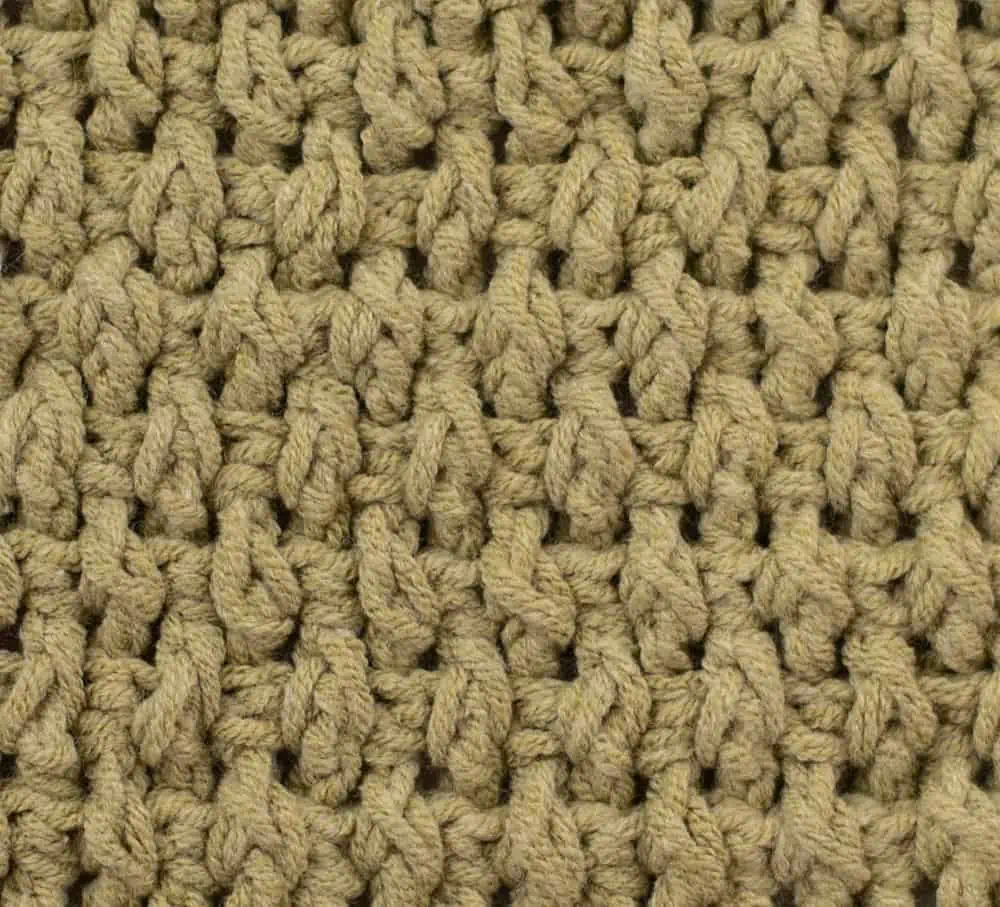 Foundation:
Chain a multiple of 2 + 1 (for information on what this means, please read How to Swatch)
Pattern:
Foundation row: dc in the 4th chain from hook and in each chain across, turn.
R1: ch 1 and half double crochet into the first stitch. *Front Post Double Crochet (FPDC) around next stitch, Back Post Double Crochet (BPDC) around next stitch. Repeat from * until there is 1 stitch left in the row. Then hdc in the last stitch.
Repeat row 1 for pattern.
Crochet Rice Stitch Tips
Here are a few things to keep in mind when working the rice stitch:
There should always be an odd number of stitches per row
The very first and last stitches are half double crochet stitches; this helps even out the edges
The first and last POST stitch of a row should always be a FRONT post double crochet (FPDC)
The appearance of the finished piece is that the post stitches alternate every row; you'll achieve this by keeping the previous points in mind.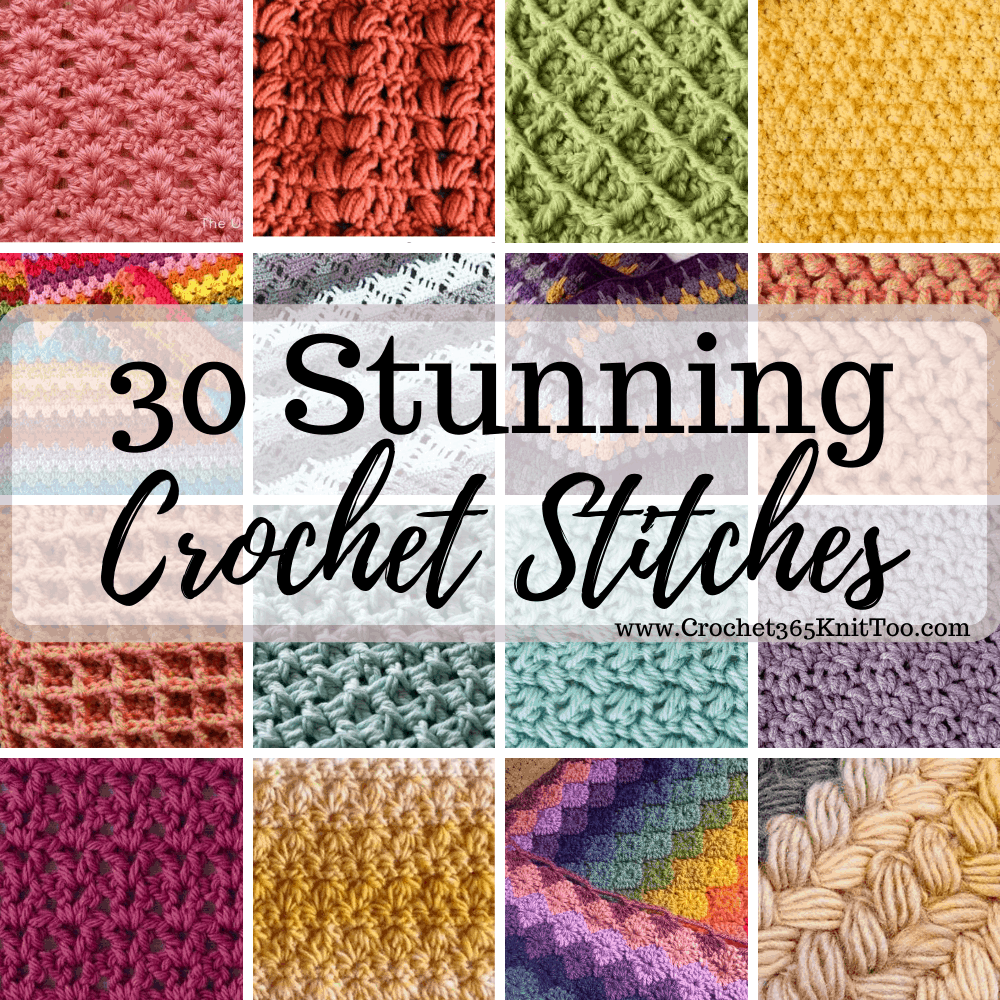 Want to see even MORE Crochet Stitches?
I've gathered up my absolute favorites from all over the net into one amazing Crochet Stitches collection! Be sure to check them out!
I love seeing your finished projects! If you enjoyed making one of my patterns I'd love to see yours on Instagram, be sure to tag me @crochet365knittoo. If you are on Facebook, stop over to the Crochet 365 Knit Too Facebook page or pop over to the Crochet365KnitToo Club and share a photo! I'd love to see your work!