Sedge Stitch
This post may contain referral/affiliate links. Please read my disclosure for more info.
Meet your next favorite all around stitch:  The Sedge Stitch! Perfect for those evenings when you just want to crochet away, enjoying your hobby without a lot of effort.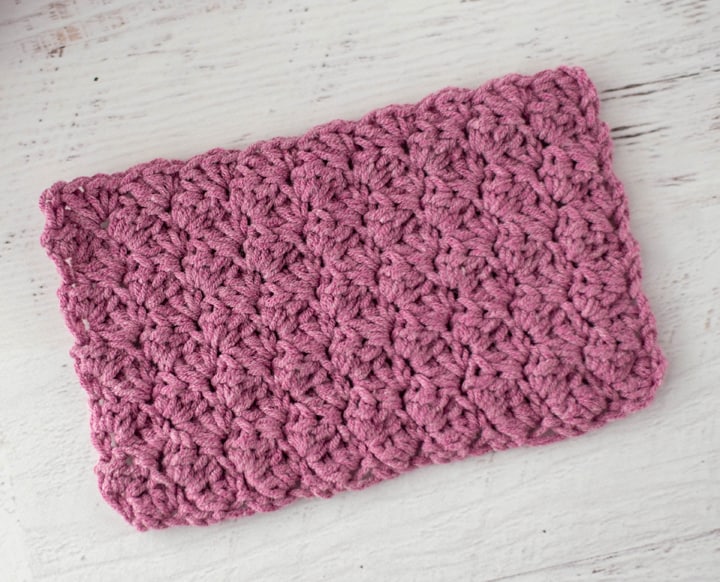 I seriously love a mindless crochet project.  You know the kind I mean. When you memorize some simple little number and your hands on the hook just fly.  Maybe you're watching something fun on TV.  Maybe you're chatting it up with someone you love. But before you know it that THING you're making just grows and grows. You just can't beat that kind of satisfaction, I think.
The Sedge Stitch is the perfect stitch for that kinda project.  Great for a sedge stitch baby blanket. Great for an all over afghan in a solid color or even using a fun ombre or cake yarn color way.  Perfect for a pillow, a bag.. well just about ANYTHING really where mindless work meets beauty.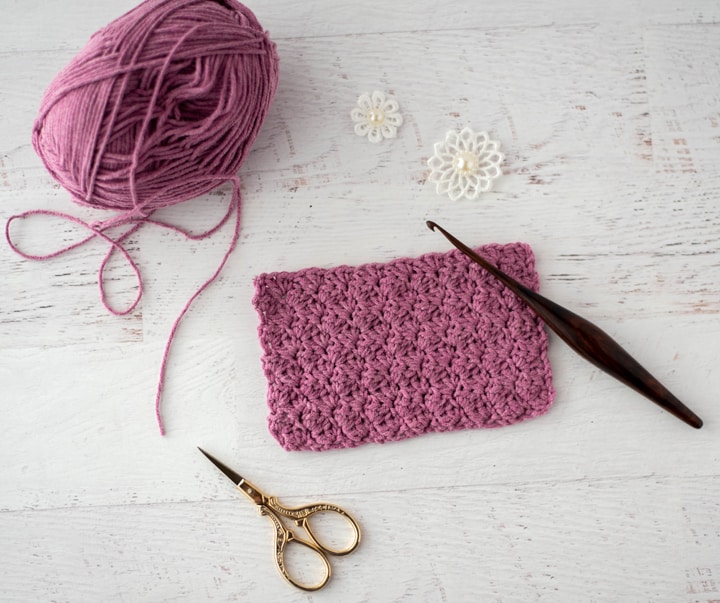 Let's talk stitches for a minute… Wouldn't it be fun to have full size printables of all your favorite stitches?  Well I've got you covered with THAT!  Grab a binder and print off your free Stitch Dictionary Cover, binder spine along with printable versions of my stitch tutorials!  All your crochet goodness in one place!  Sweet, right?!  Get all the details here.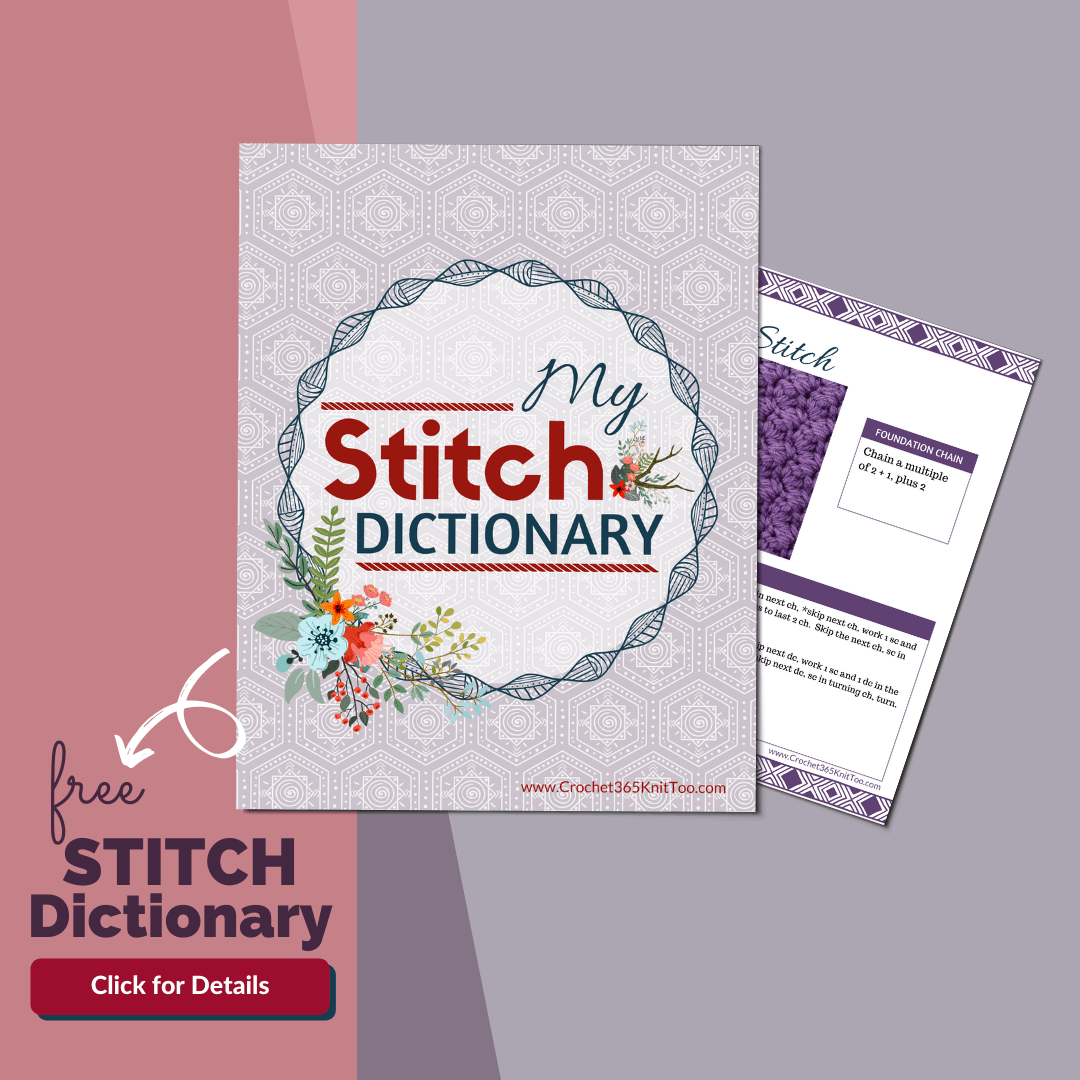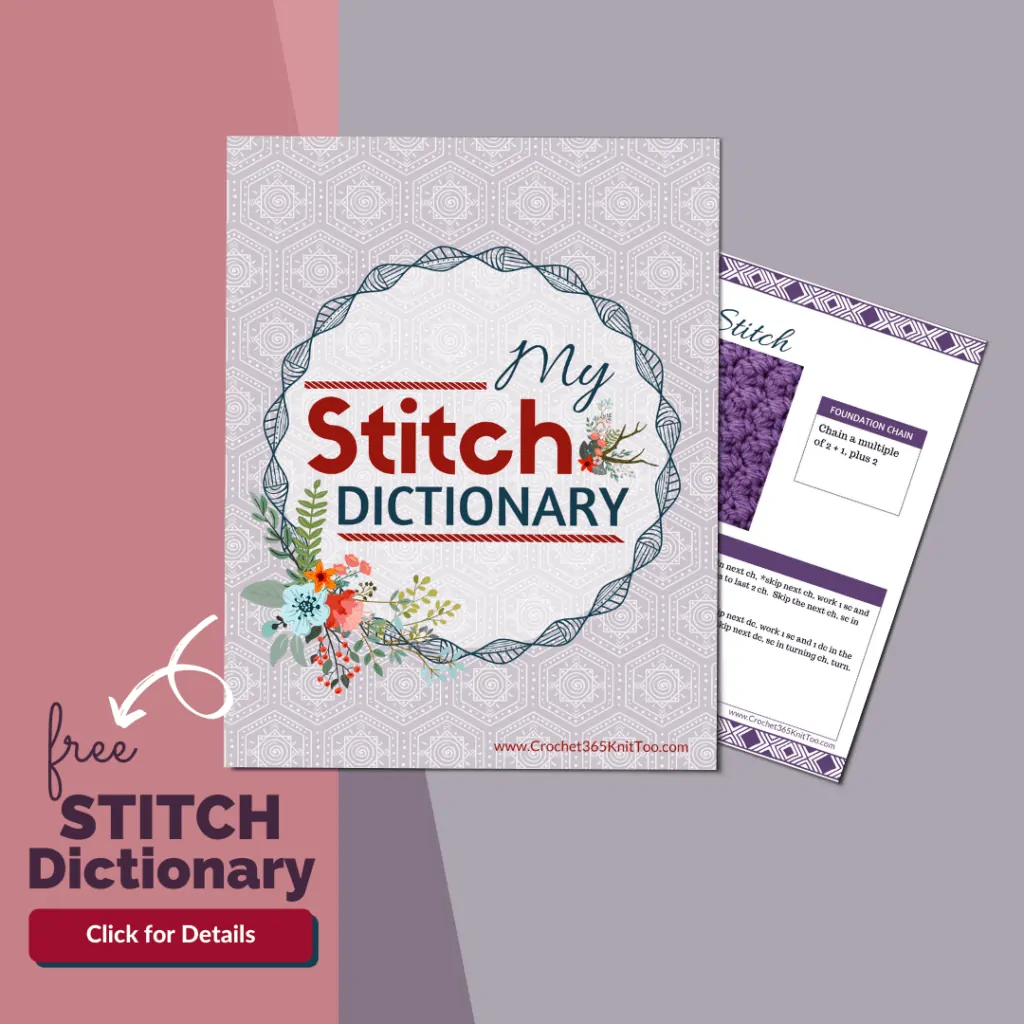 Before moving over to my awesome new Stitch Dictionary Binder, I used to attach hang tags to my swatches.  To learn more or to learn about stitch swatching in general please visit my post about stitch swatching here.
Sedge Stitch Crochet Tutorial
And what makes the Sedge Stitch so mindless you might ask?  Well the easy repeat, of course!  You need to know the simplest of stitches:  chain, single crochet, half double and double crochet.  And you're off to your next favorite make!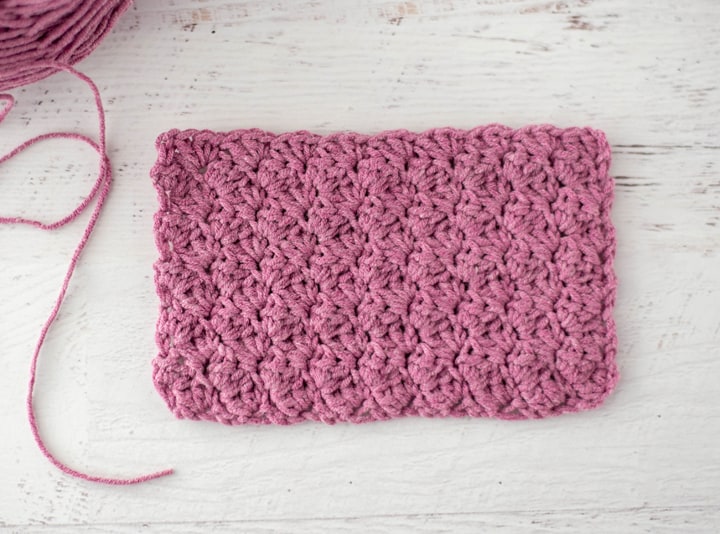 Sedge Stitch Crochet
Here is what you will need:
Remember, you can make your swatch with any size hook and yarn weight.  Read all about How to Swatch Here.
Resources and tutorials you may find helpful in following this pattern: Crochet Abbreviations, US to UK Crochet Conversion Chart.  Find links to stitches on the "Tutorial" menu: Getting Started will show basic stitches used in many patterns and Crochet Stitch Dictionary shows our growing collection of crochet stitch tutorials.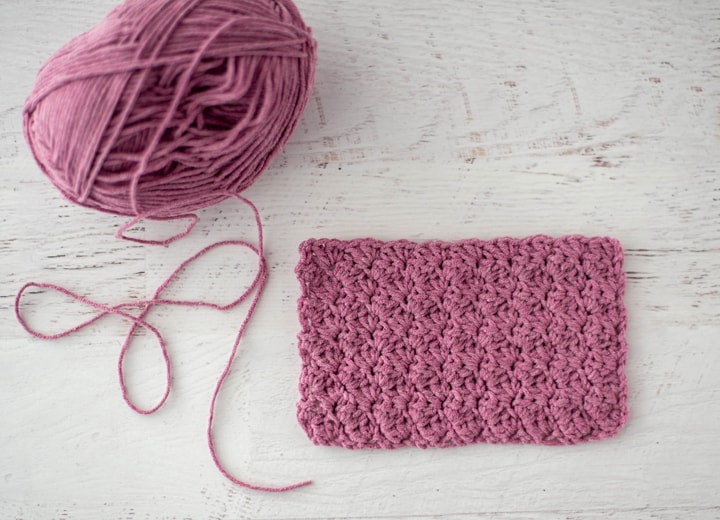 How to Crochet the Sedge Stitch
Swatch Foundation:
Multiple of 3 (for information on what this means, please read How to Swatch)
Pattern:
Ch 27 (or to desired length)
R1: In the 2nd ch from hook, work a hdc and a dc.  *Skip 2 ch.  In next ch, work (sc, hdc, dc).  Repeat from * across to last ch.  Sc in last ch.  Turn
R2: Ch 1, (hdc and dc) in next st.  *Skip next 2 st.  In next st (which is the sc from the prior row), work (sc, hdc, dc).  Repeat from * to last 2 stitches in row.  Skip next stitch.  Sc into the last stitch. Turn
Subsequent Rows:  Repeat row 2 to desired length.  At the end of the last row, fasten off and weave in ends.
Want to see even MORE Crochet Stitches?
I've gathered up my absolute favorites from all over the net into one amazing Crochet Stitches collection!  Be sure to check them out!
Did you enjoy learning how to crochet the sedge stitch?  I love to see your creations!  Please share your sedge stitch crochet projects with me on Facebook or tag me on Instagram.  To learn more stitch patterns, please visit our Crochet Stitch Dictionary.