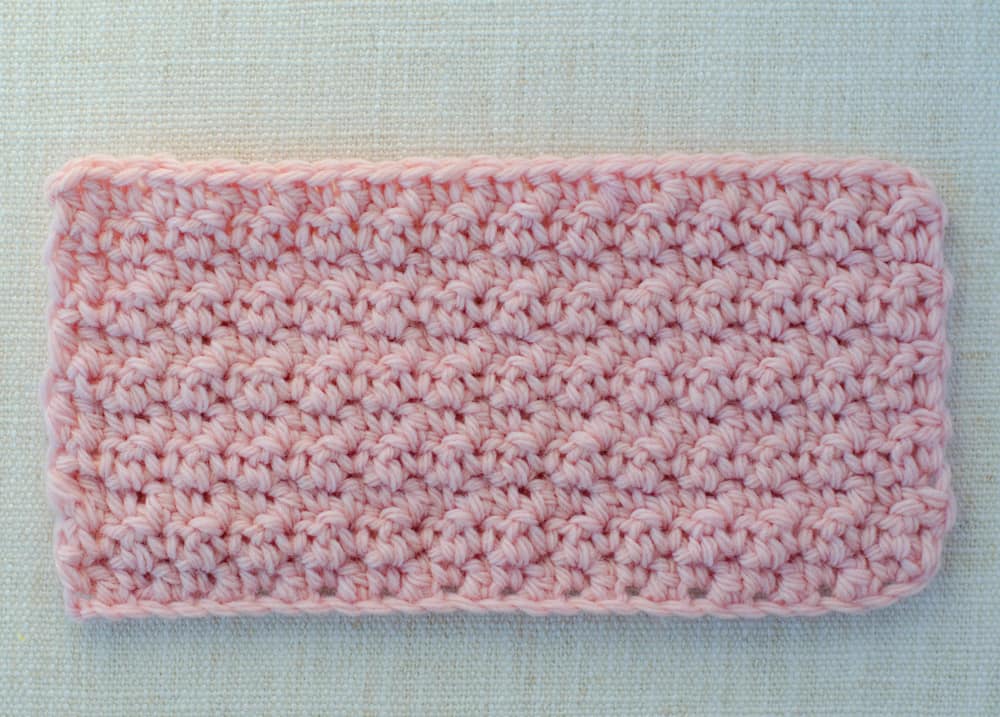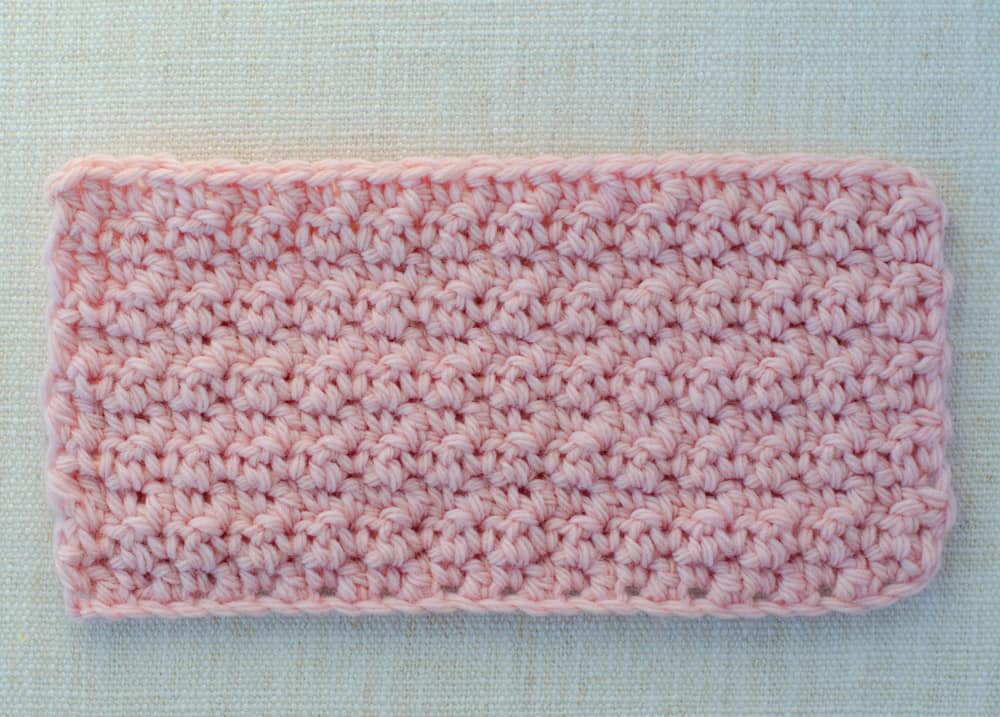 Soft Moss Stitch.  I'm not sure what I love most: the amazing texture of this beautiful stitch or it's lovely name.
The soft moss stitch is a perfect example of how simple stitches can combine to form something amazing!  In cotton yarn this would make a great dishcloth pattern.  Or maybe a nice, warm sweater fabric on a cold day.  This is a fun stitch swatch to add to your stash.
Materials Needed:
Remember, you can make your swatch with any size hook and yarn weight.  Read all about How to Swatch Here.
Stitches and Abbreviations:
Resources and tutorials you may find helpful in following this pattern: Crochet Abbreviations, US to UK Crochet Conversion Chart.  Find links to stitches on the "Tutorial" menu: Getting Started will show basic stitches used in many patterns and Crochet Stitch Dictionary shows our growing collection of crochet stitch tutorials.

Foundation:
Chain a multiple of 2 + 1  (for information on what this means, please read How to Swatch)
Pattern:
Foundation row:  sc in the 3rd ch from the hook, *dc in the next ch, sc in the next ch*, repeat * to * across to the last 2 ch.  End with a dc in the next ch, hdc in the last ch, turn.
R1:  ch 2 (counts as a hdc here and throughout), skip the 1st hdc, *sc in the next dc, dc in the next sc*, repeat * to * across, ending with a hdc in the top of the turning ch, turn.
Repeat row 1 for pattern.
I love seeing your finished projects! If you share your project using the Soft Moss Stitch on Instagram, be sure to tag me @crochet365knittoo.  If you are on Facebook, stop over to the Crochet 365 Knit Too Facebook page and share a photo!  I'd love to see your work!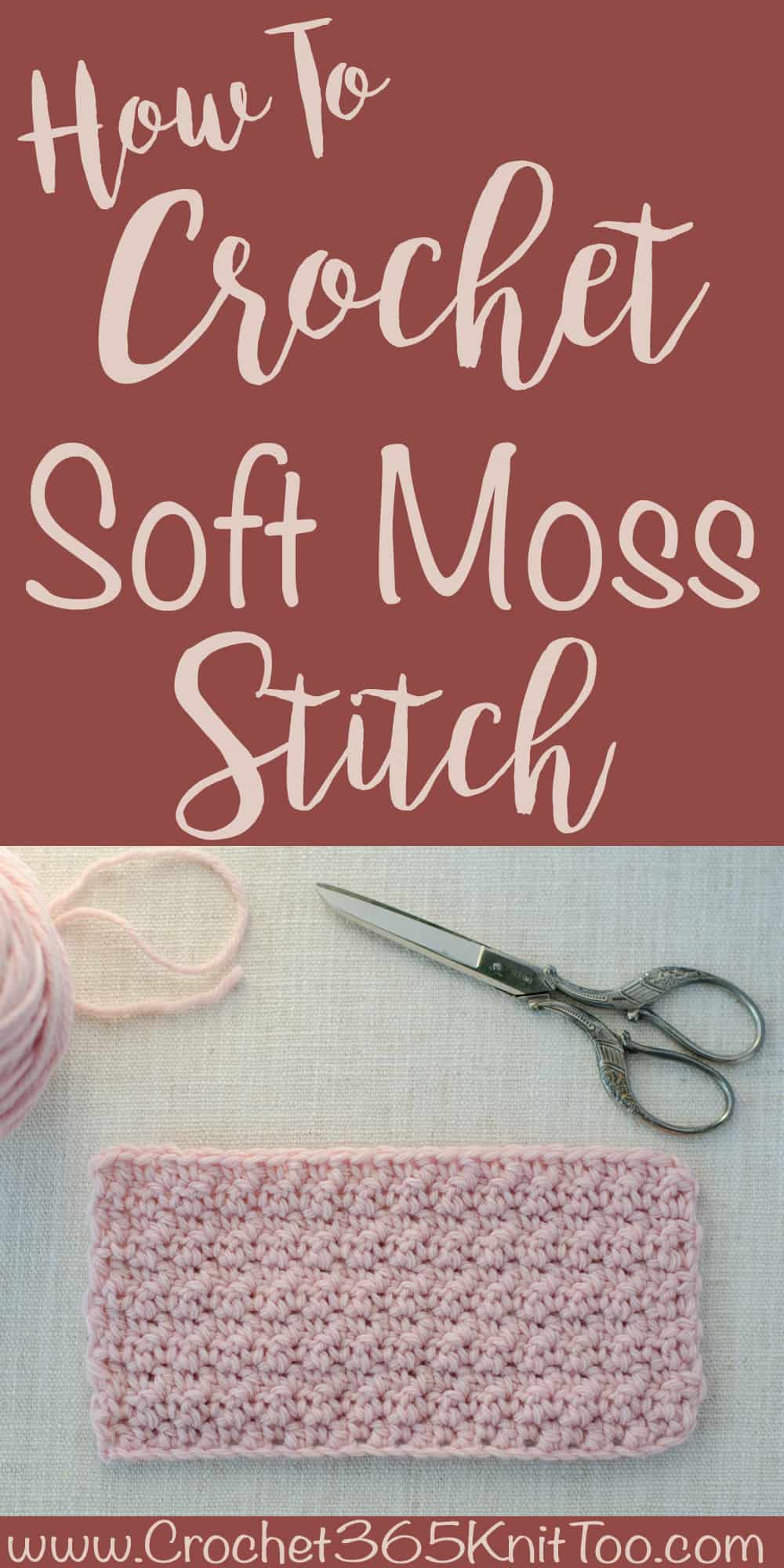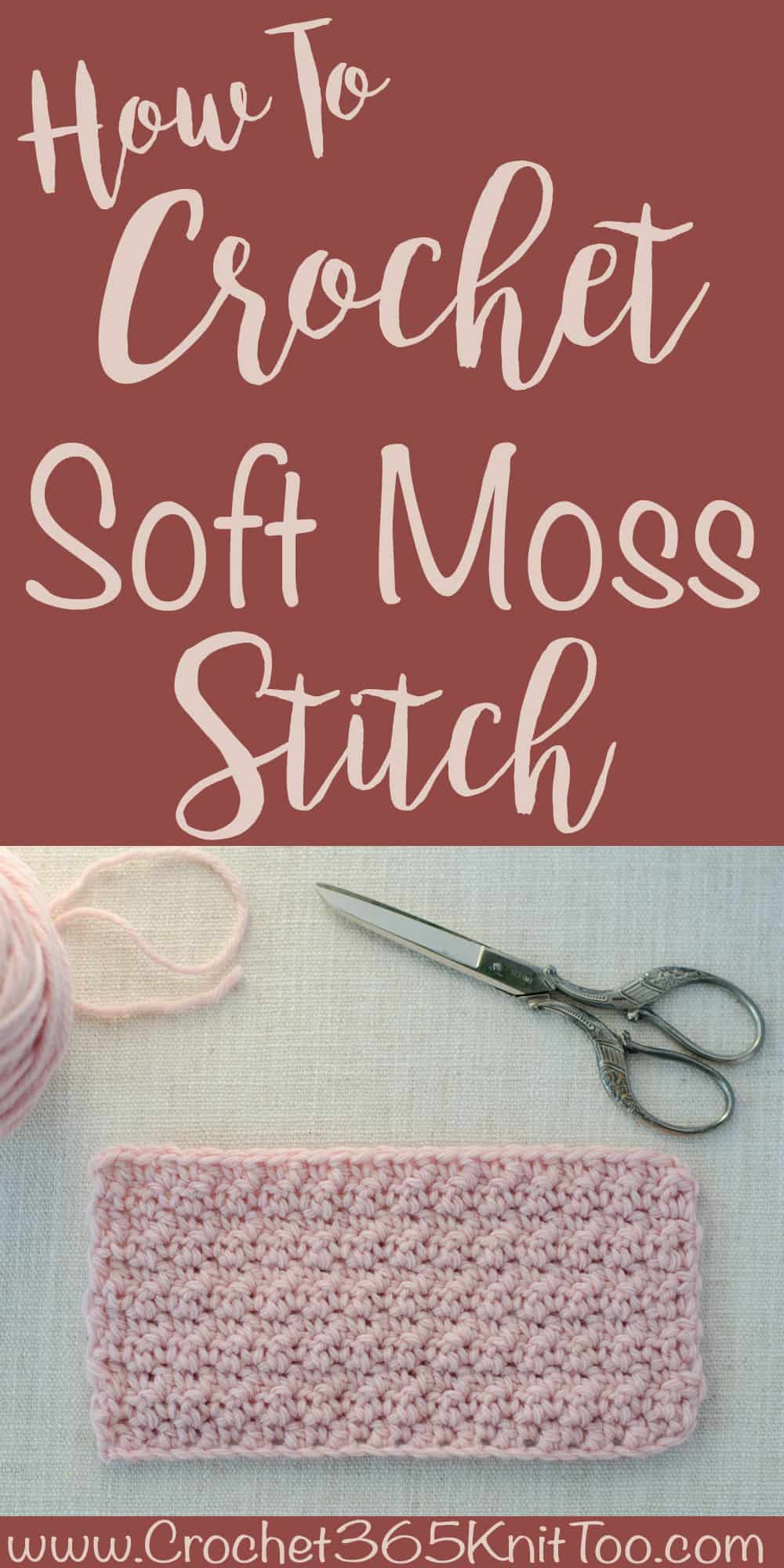 SaveSave