Crochet Rope Stitch
This post may contain referral/affiliate links. Please read my disclosure for more info.
Friends, meet the Crochet Rope Stitch!  Do you love it as much as I do?  (And isn't this color yummy?) It has so much body.  It would look great in a scarf, shawl and all kinds of other great crochet projects!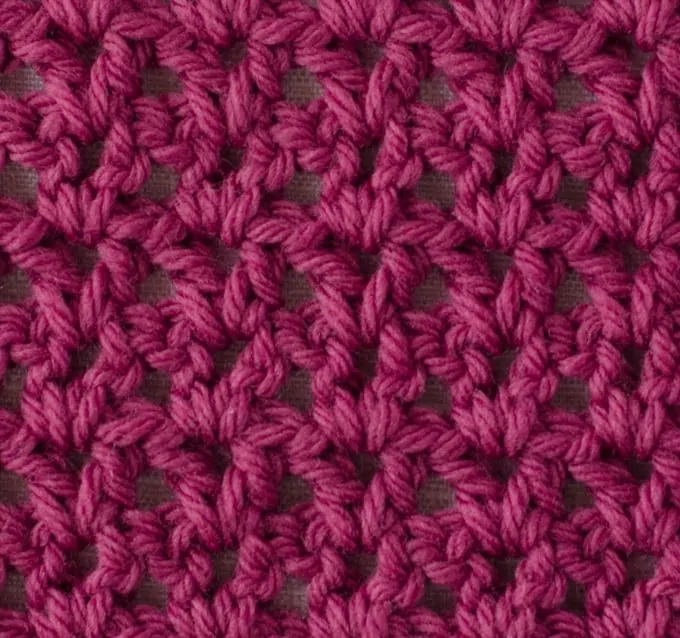 Are you having fun learning new crochet stitches with me?  I love how we can take basic stitches we already know and get a whole new look by combining those stitches in a different way!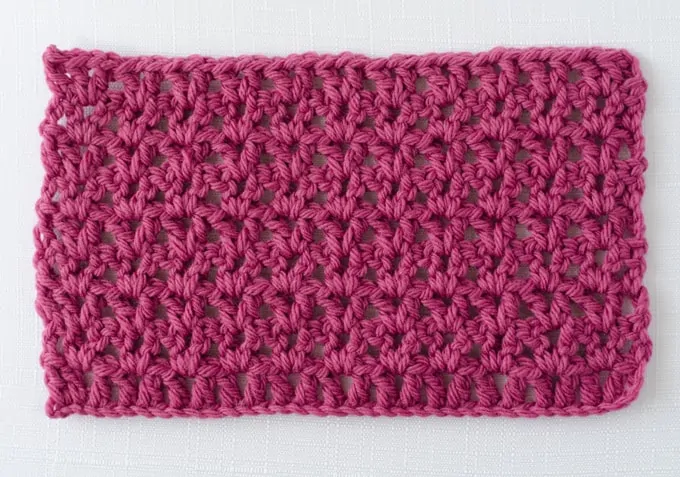 If you can double crochet and chain you can handle rope stitch crochet!  So easy and yet so beautiful! Im dreaming of a summer shawl worked in a lovely yarn.. maybe one of those hand dyed skeins that keeps calling my name! Sigh.
A word about stitch names… some stitches have multiple names.  Some crocheters also call this a V-stitch.  Other crocheters crochet their V-stitch without the chain in between the 2 double crochet stitches.  I am treating them as 2 different stitches, but will note this in both posts.
Want a bit of amazingness?  How about a free printable for making your OWN Stitch Dictionary?!  You in?!  Get all the details here.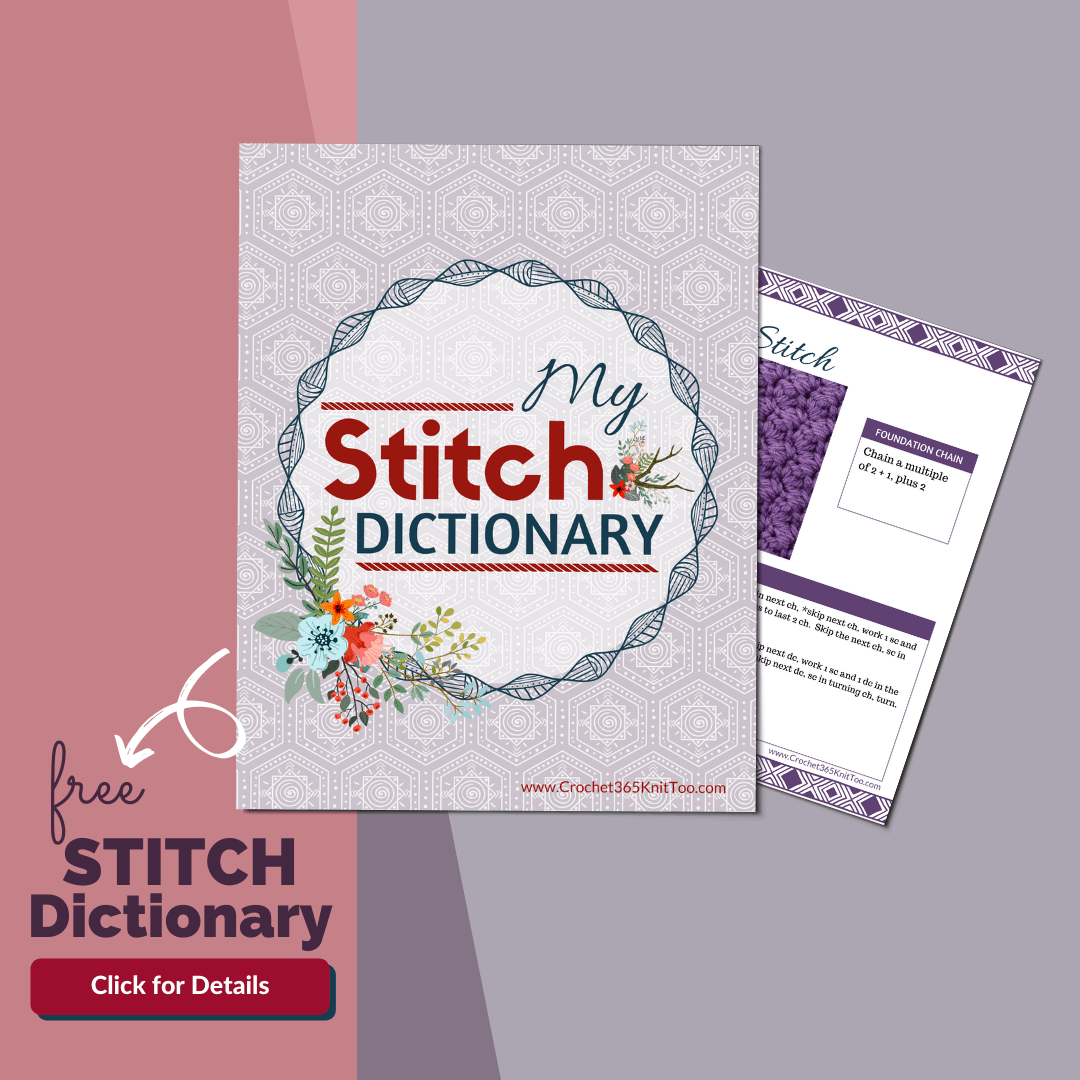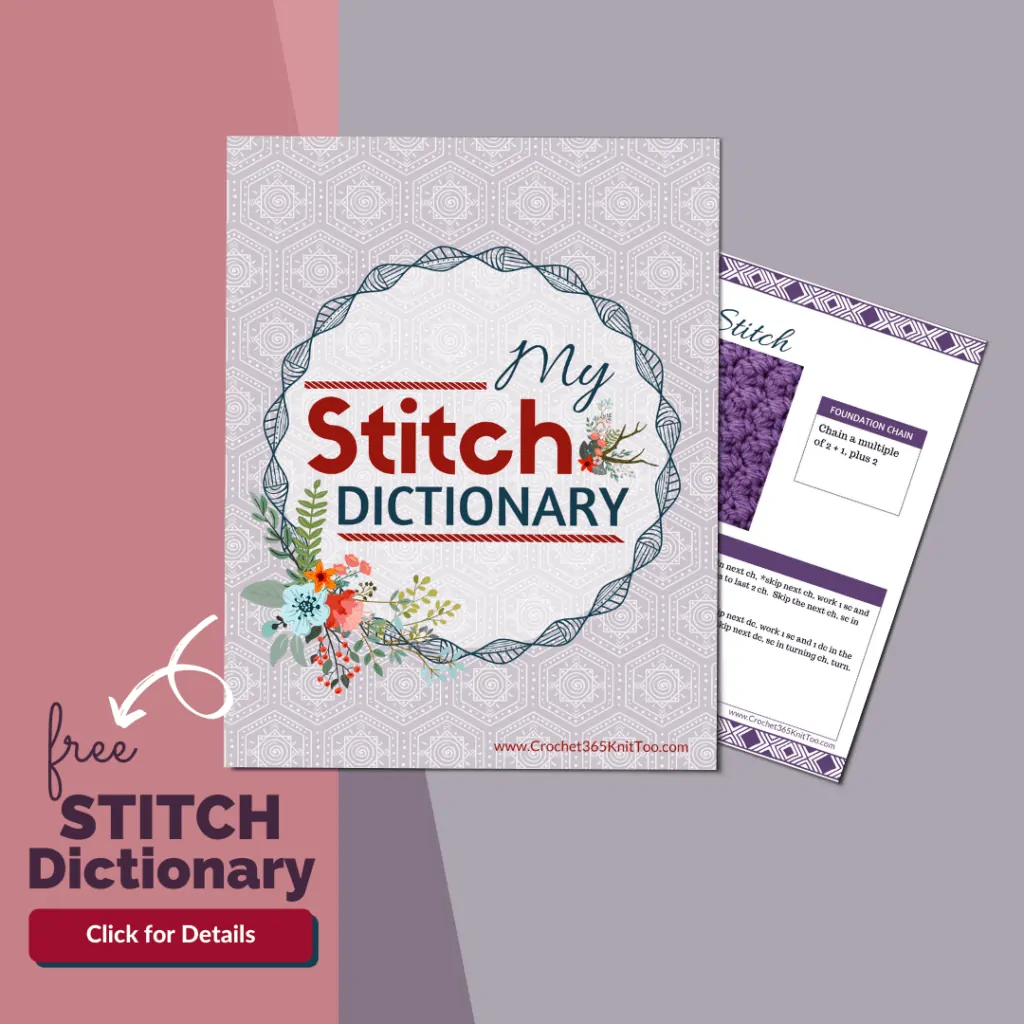 Before moving over to my awesome new Stitch Dictionary Binder, I used to attach hang tags to my swatches.  To learn more or to learn about stitch swatching in general please visit my post about stitch swatching here.
Rope Stitch Crochet Tutorial
This lacey texture is so easy.  It's a perfect step up for a beginner.  All you need to know is how to double crochet and chain.  Two simple stitches, one amazing design!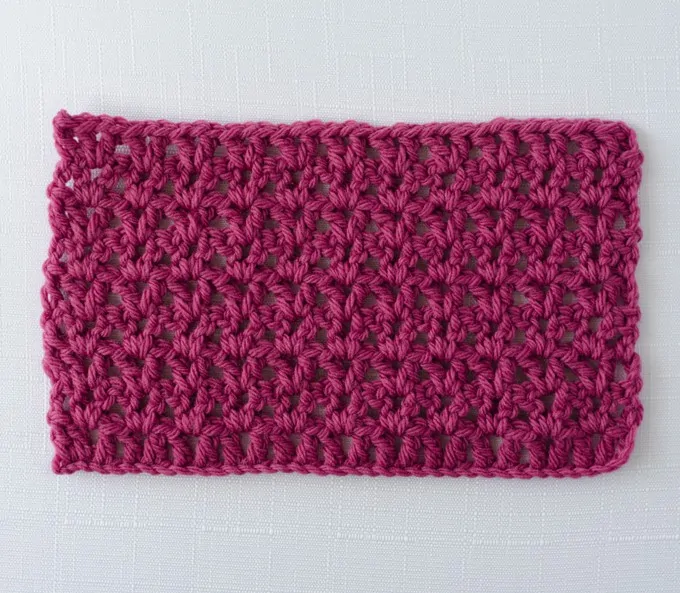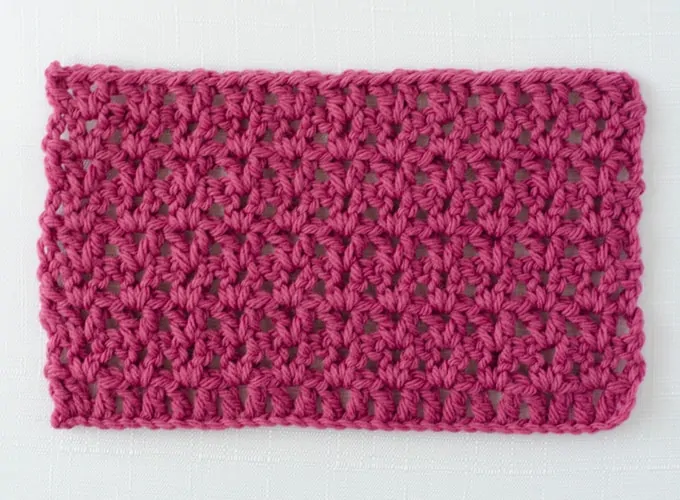 Foundation:
Chain a multiple of 3 + 2 plus 1 for the foundation chain. For information on what this means, please read How to Swatch.
Rope Stitch Crochet Pattern:
R1:  dc in the 4th ch from hook, ch 1, dc in next ch, *skip next ch, dc in next ch, ch 1, dc in next ch, repeat from * to last ch, dc in the last ch, turn.
R2:  ch3 skip first 2 dc, *(dc, ch 1, dc) in next ch-1 sp, skip 2 dc, repeat from * to last dc, skip last dc, dc in turning chain, turn.
Repeat row 2 for the pattern.
Want to see even MORE Crochet Stitches?
I've gathered up my absolute favorites from all over the net into one amazing Crochet Stitches collection!  Be sure to check them out!
I love seeing your finished projects! If you enjoyed making one of my patterns I'd love to see yours on Instagram, be sure to tag me @crochet365knittoo.  If you are on Facebook, stop over to the Crochet 365 Knit Too Facebook page or pop over to the Crochet365KnitToo Club and share a photo!  I'd love to see your work!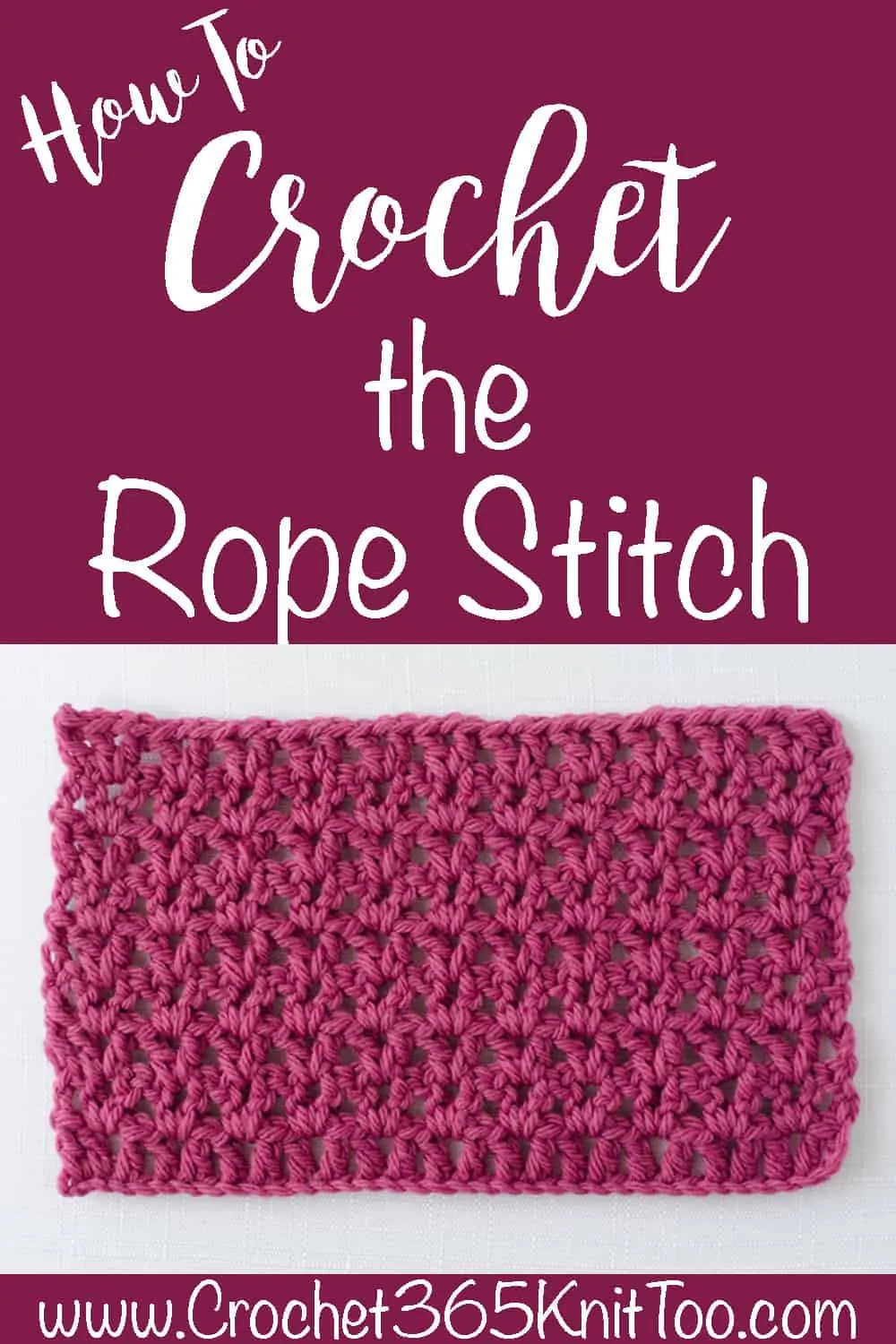 SaveSave
SaveSave