Nothing quite beats the cozy warm glow of lights on beautifully decorated Christmas tree.  Whether you're looking to deck out your tree in all it's holiday glory or you're just looking for one special ornament this year, these adorable Christmas Ornament Crochet Patterns will bring joy to your crocheting heart!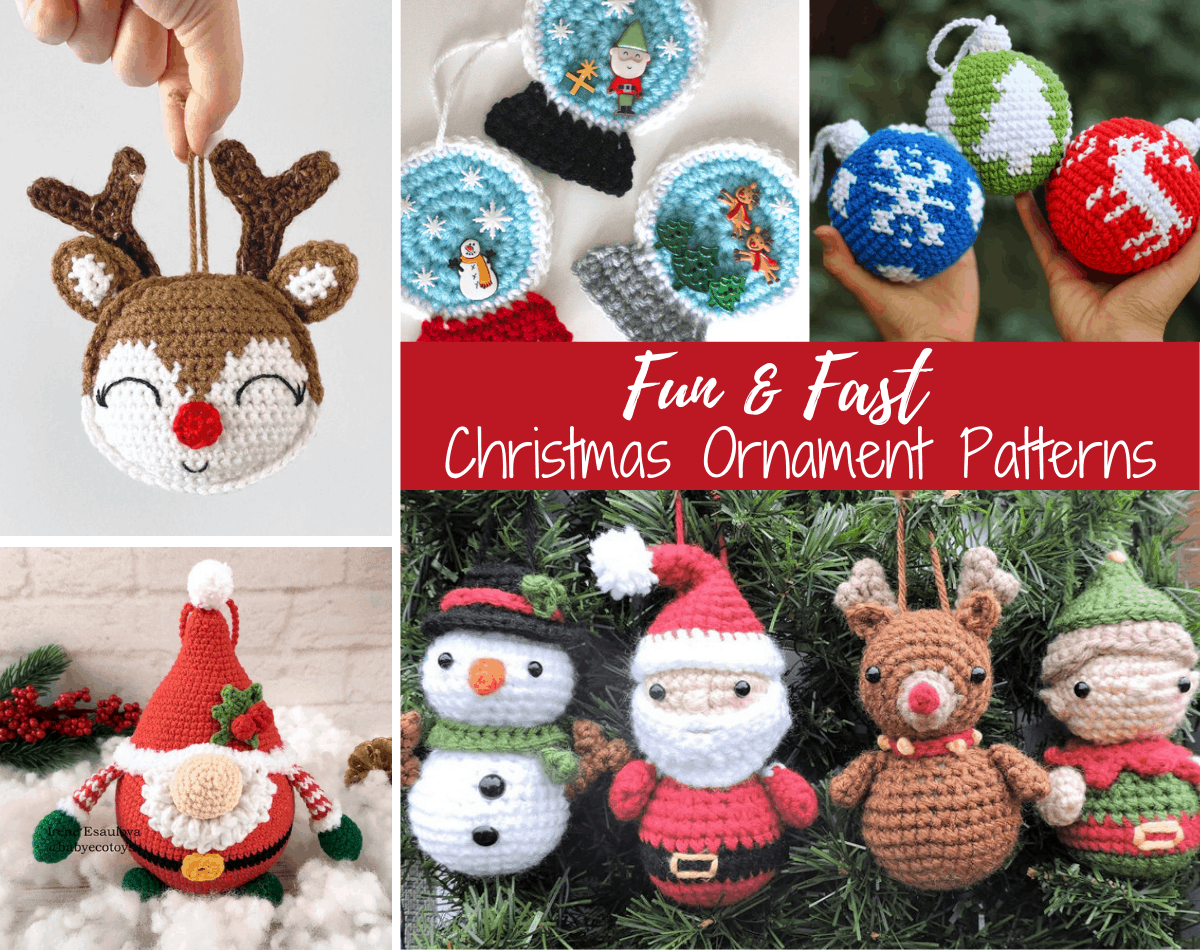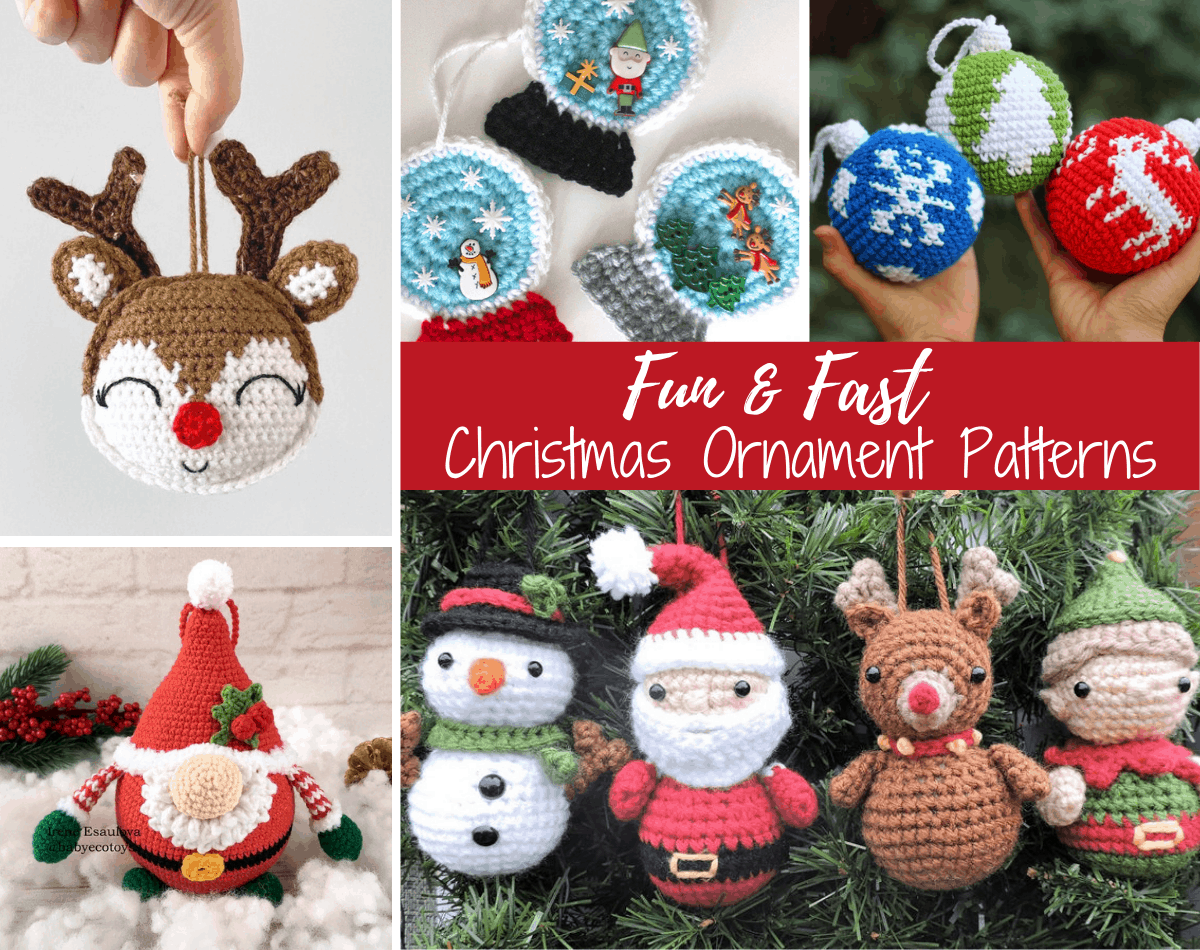 It's cold outside and the snow is falling.  But inside it's warm and cozy.  Maybe you're sitting by a warm fire.  Soft music might be playing in the background.  Or maybe your TV is tuned to a favorite holiday flick. And then there's the Christmas tree.
The Christmas Tree is a beautiful thing, isn't it? Maybe you're the sort that thinks fresh and fabulous is the only way to go or maybe you've got a tiny little artificial number tucked into a celebratory spot.  Every tree is a treasure and has a story to tell.
One of my favorite things to do every year is to pull out each ornament and savor the rush of memories.  My son's childhood handwriting on the construction paper gift he was SO excited to give.  The glass blown ornament bought on a cold November afternoon from a local artisan.  Handmade beaded stars and crocheted angels flood my soul with my grandmother's laugh and I think of her hands on them before mine.  Memories of different times and places make me feel the range of emotions of a life well lived.
But every year, no matter the crowded nature of my tree, I find a way to tuck in just one more.  One more glorious, beautiful bit to remember THIS year by… So some future Christmas season I can smile and fondly remember the present and those who've lived and loved with me this year.
And so I bring to you my favorite Christmas ornament crochet patterns by some of my favorite designers. Perhaps you'll find a crochet Christmas ornament to make for yourself to treasure.  Or to gift to someone else.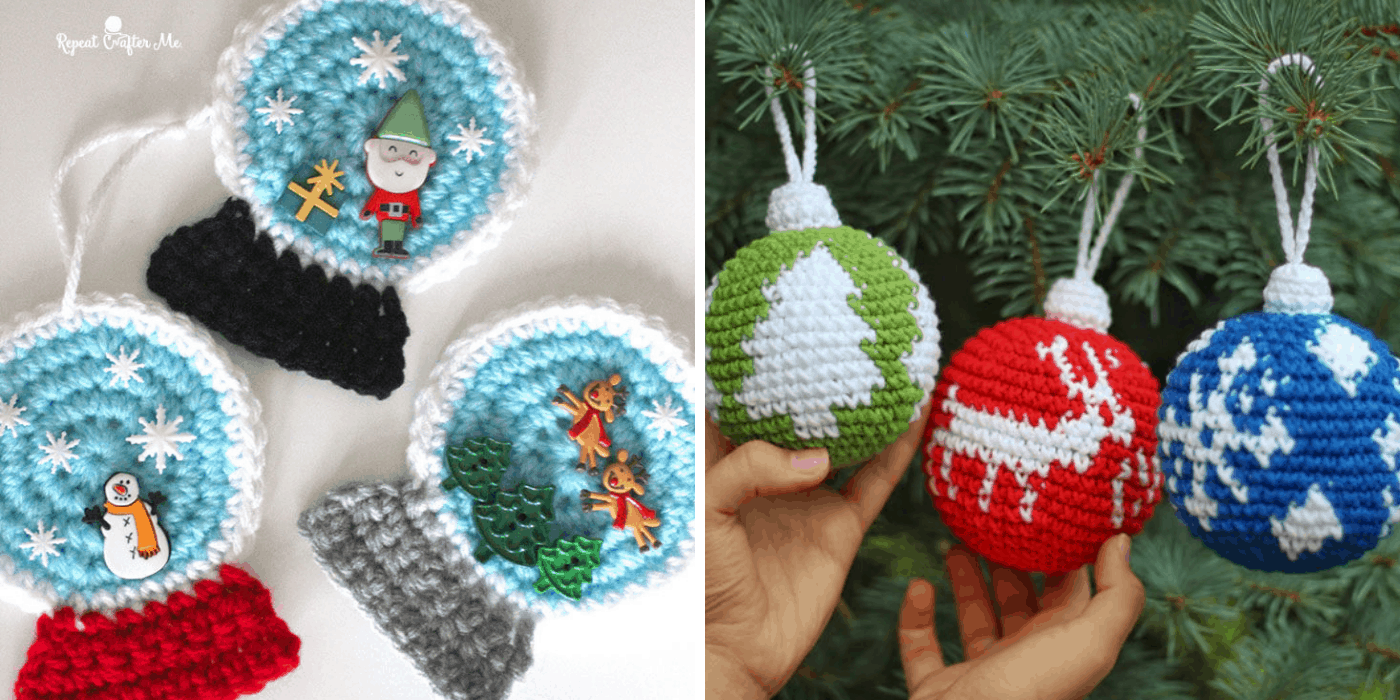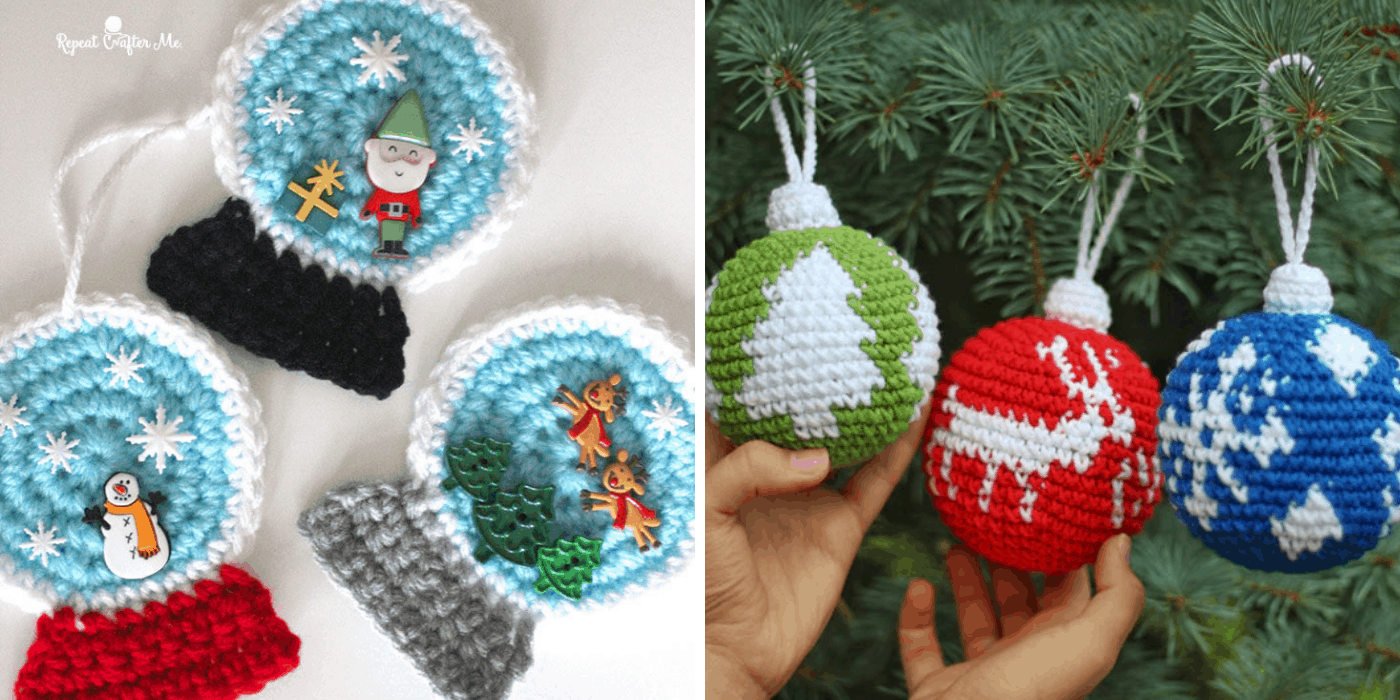 Aren't these Snow Globe Ornaments by Repeat Crafter Me the cutest?  I love how they incorporate all those fun Christmas buttons that I never quite know how to use!
I love the classic look of the 3 in 1 Ball Ornaments by Frant's Toys.  Pair your favorite holiday solid scrap yarn with white and make a set of these fun crochet Christmas ornaments!
Aren't these Christmas ornament crochet patterns so fun?!  Here are more of my favorites: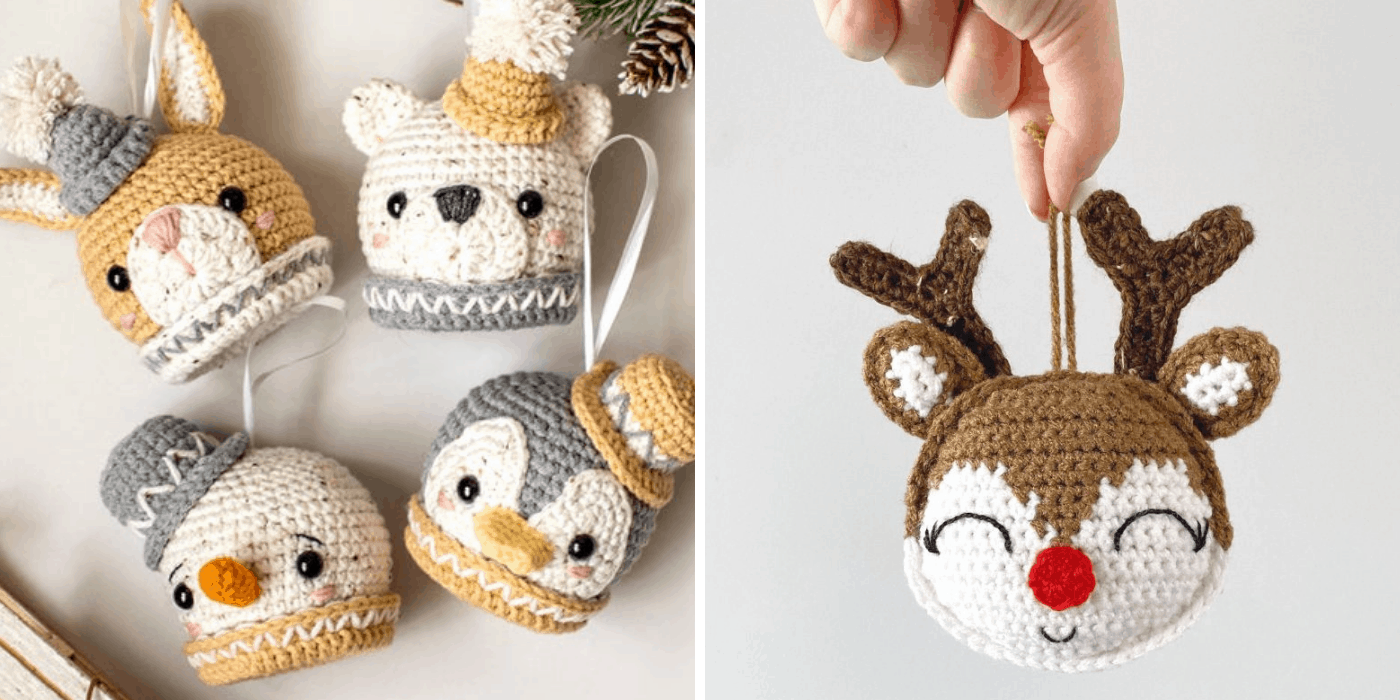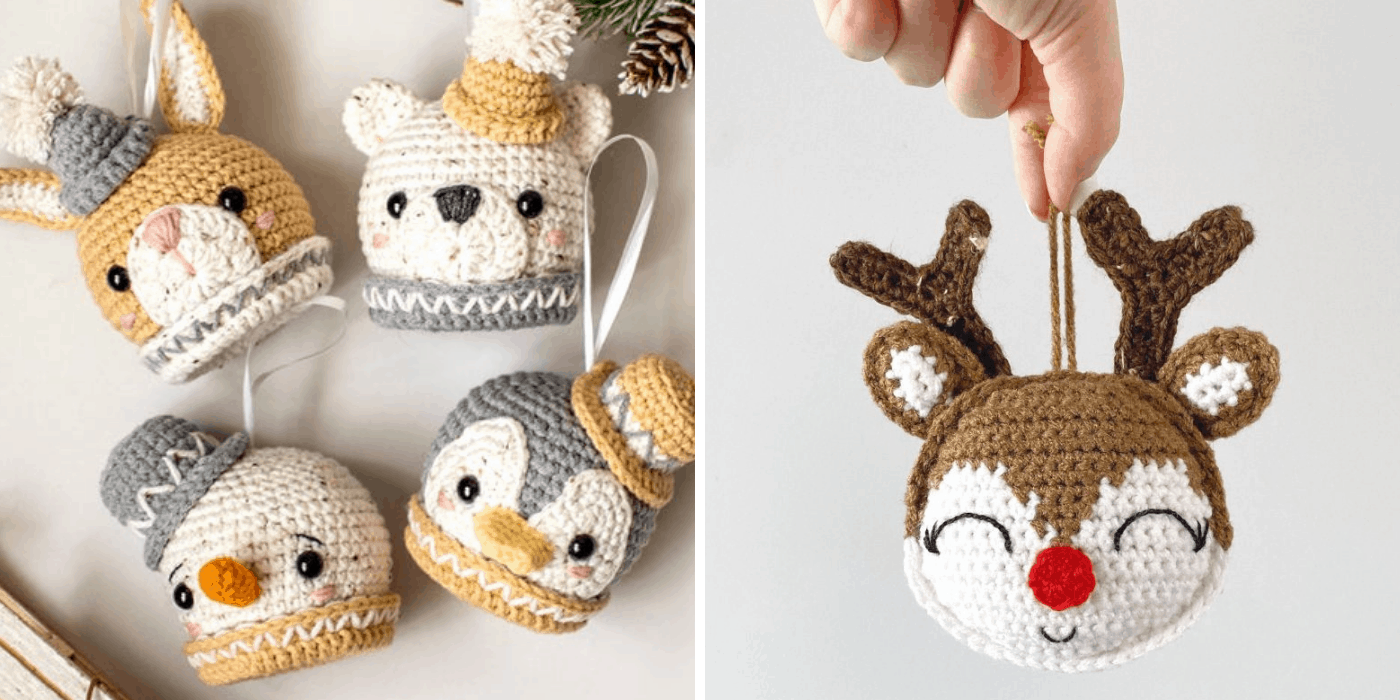 These Christmas Balls Ornaments by Cutie Me Store are so sweet!  I love the modern vibe of the muted colors too!
If you're going for classic, you might want to check out this this cute crochet Christmas ornament by Spin A Yarn Crochet.  The fast and fun Rudolph Ornament would also look great as a package decoration!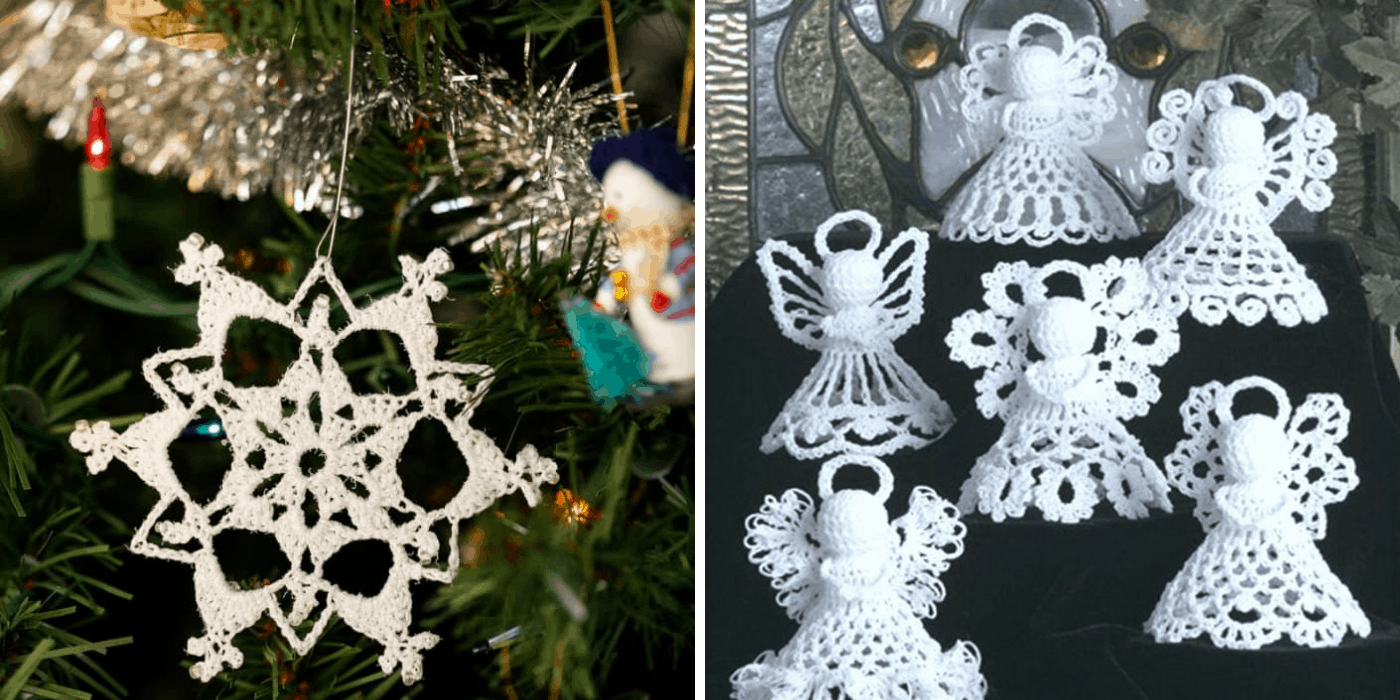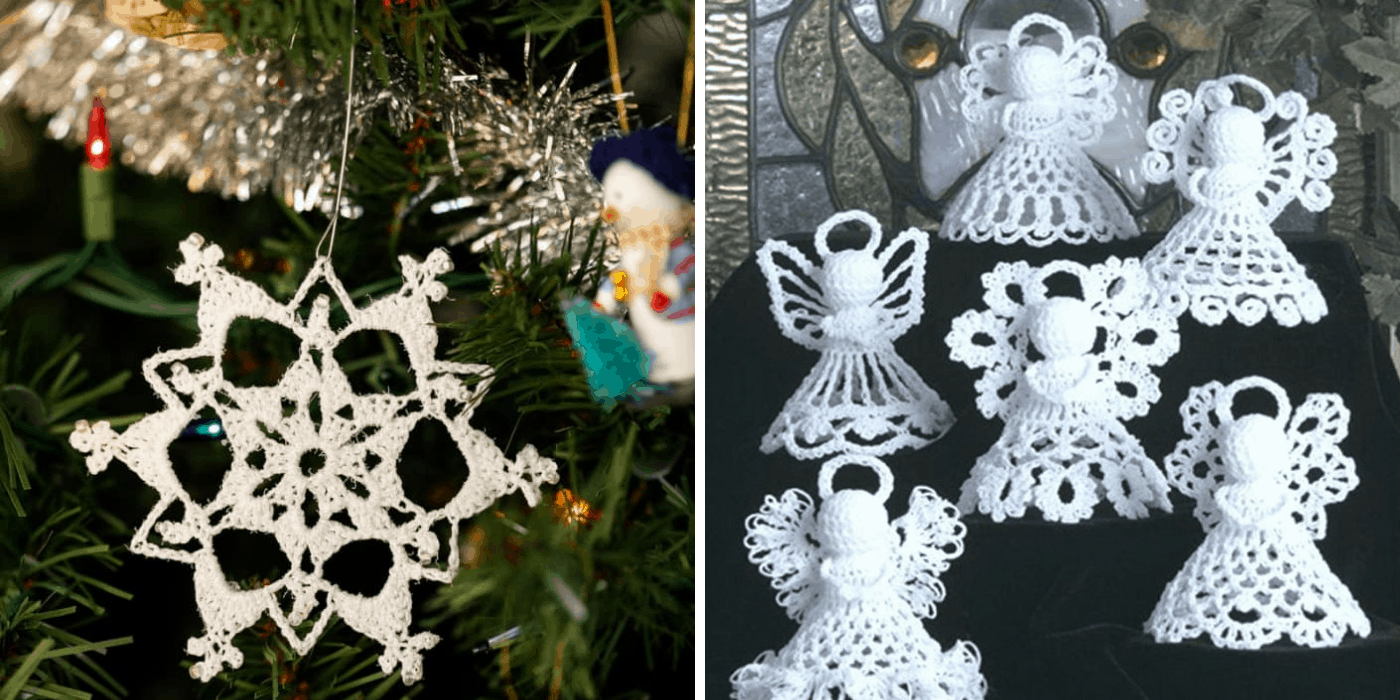 Can't go wrong with a classic! Busy Creating Memories has this simple but elegant Lace Snowflake Ornament that really captures the Christmas nostalgia.
These Vintage Angel Ornaments by Past Perfect Patterns bring back fond memories of my grandmother and all the thread based crochet Christmas ornaments she made me!   I especially like that this pattern offers a nice variety of angels for your Christmas tree!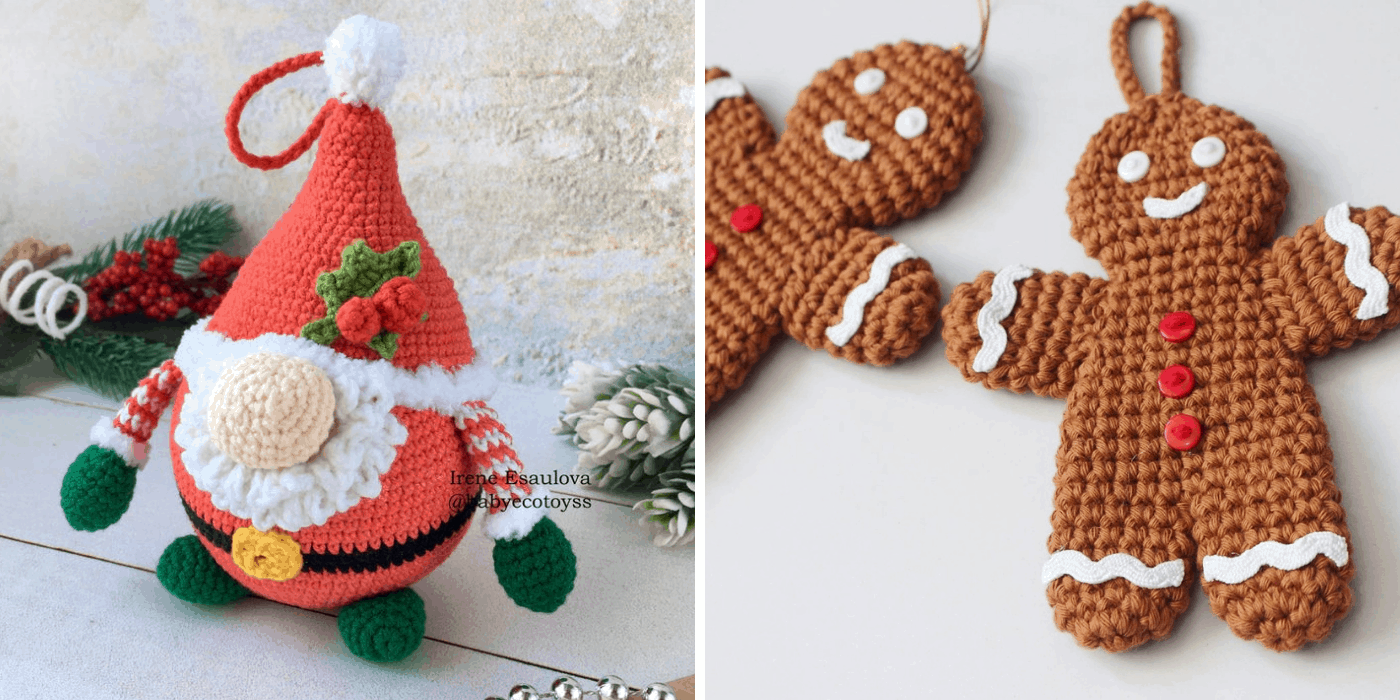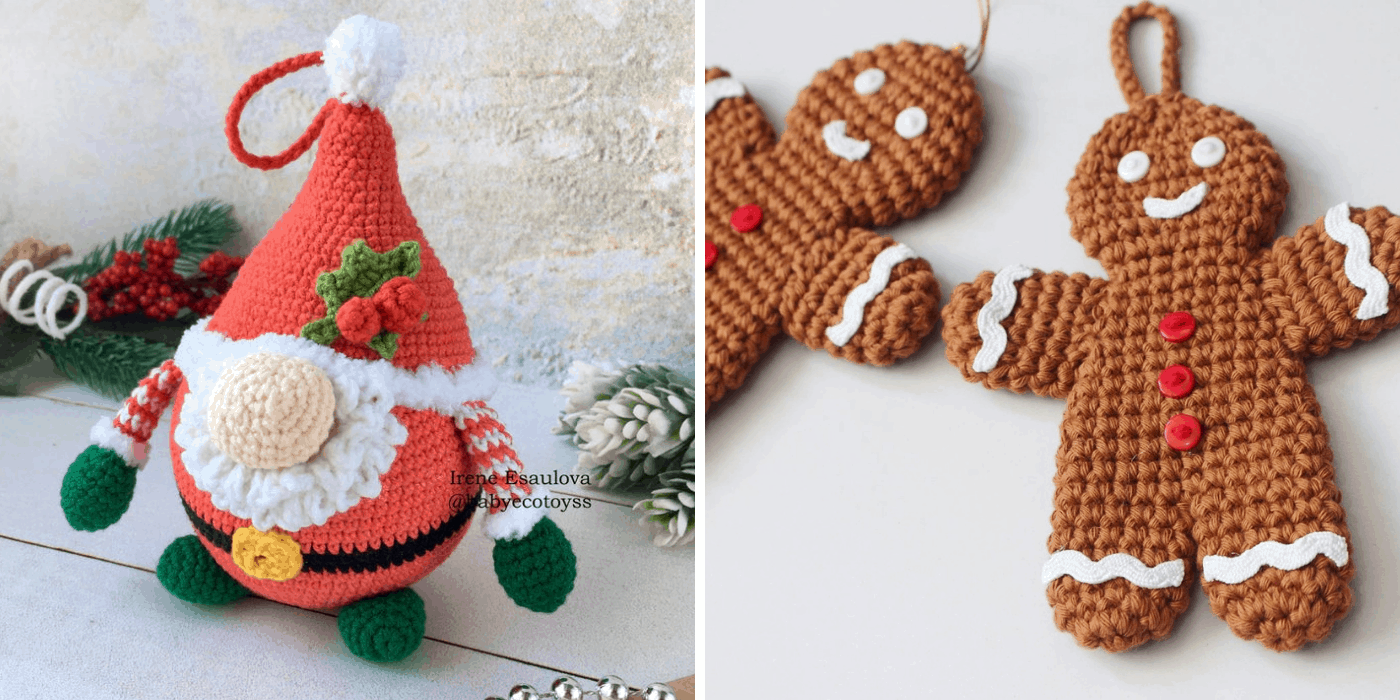 I can't get enough of this Santa Gnome Ornament by Baby Eco Toys. His big ol' jolly nose is just too cute!  Such a sweet crochet Christmas ornament!
Nothing like some classic gingerbread to really show that holiday spirit. You can practically smell this deliciously adorable Gingerbread Man Ornament by I Heart Gantsilyo!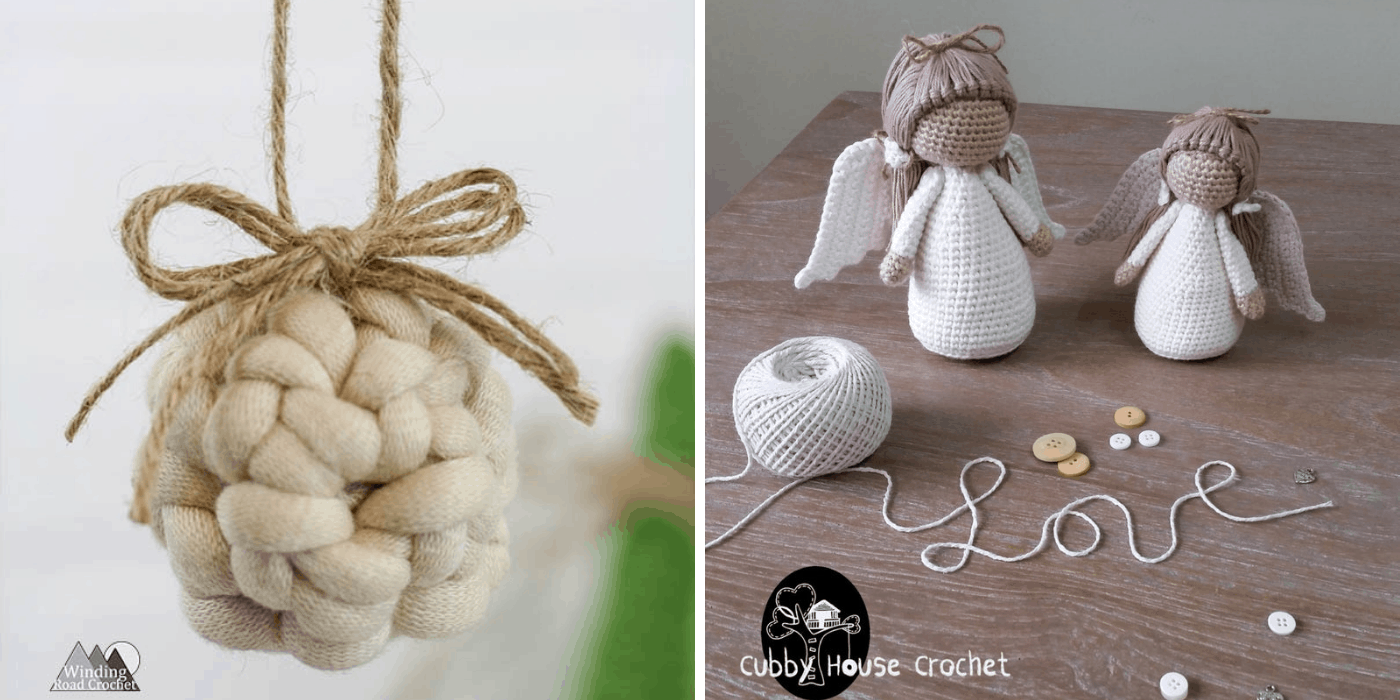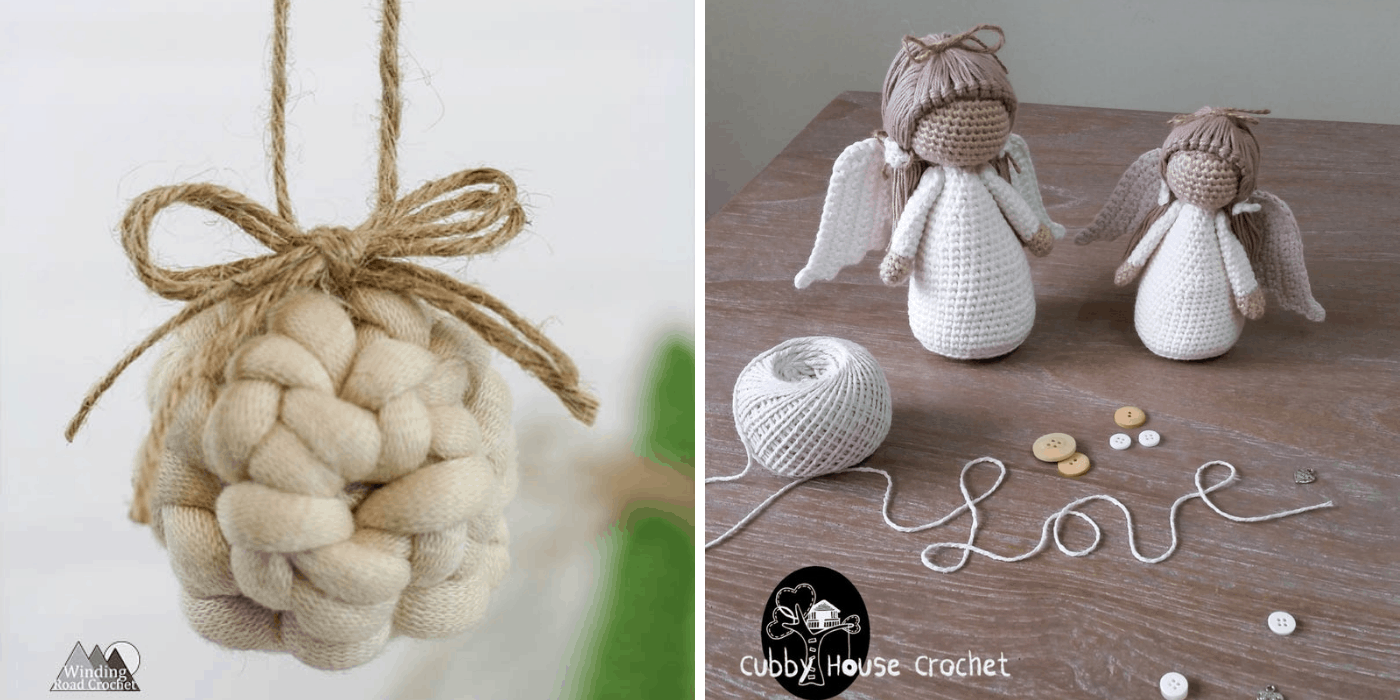 Ahh… this Rustic Ornament by Winding Road Crochet is so simple yet so perfect! Such a perfect compliment to a minimalistic, vintage-esque themed home.
These Angels by Cubby House Kids would make an elegant addition to your Christmas tree this year. They also work great as a little piece of decor on your desk at work!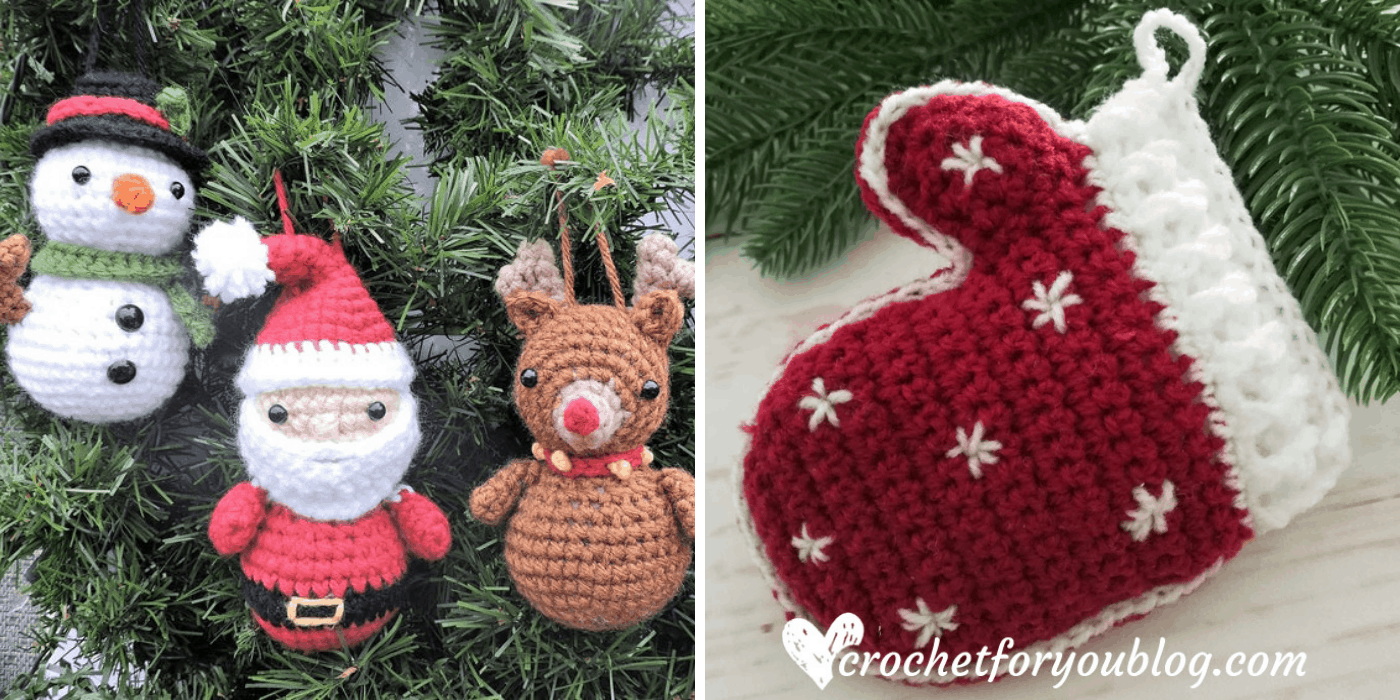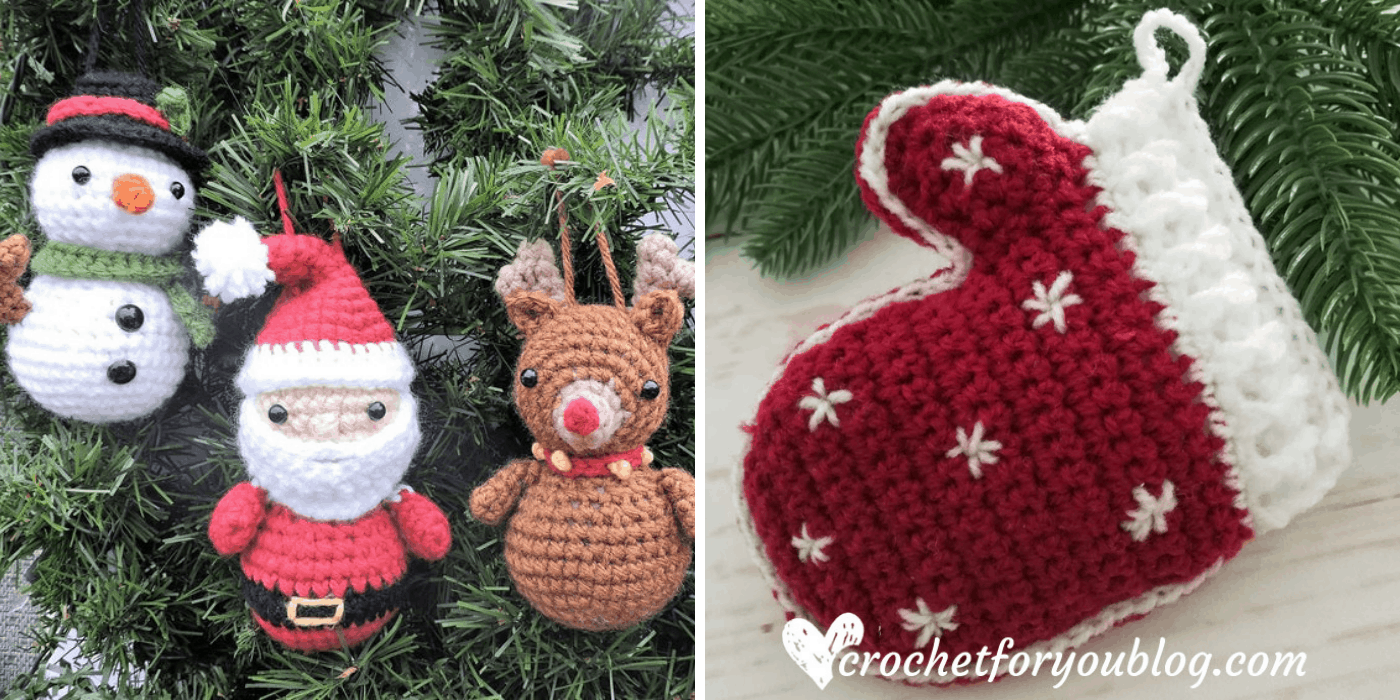 Crochet to Play has so many adorable Christmas Ornaments, it was near impossible to find the best ones! Wouldn't you want these cuties scattered around your tree?  Or really.. your life?  The mustache on Santa is such a nice touch on the crochet Christmas ornament don't you think?
This Mittens Ornament by Crochet For You gave me the grandest idea. What if… you put little chocolate kisses in the mitten for an extra special surprise Christmas morning? Such possibilities!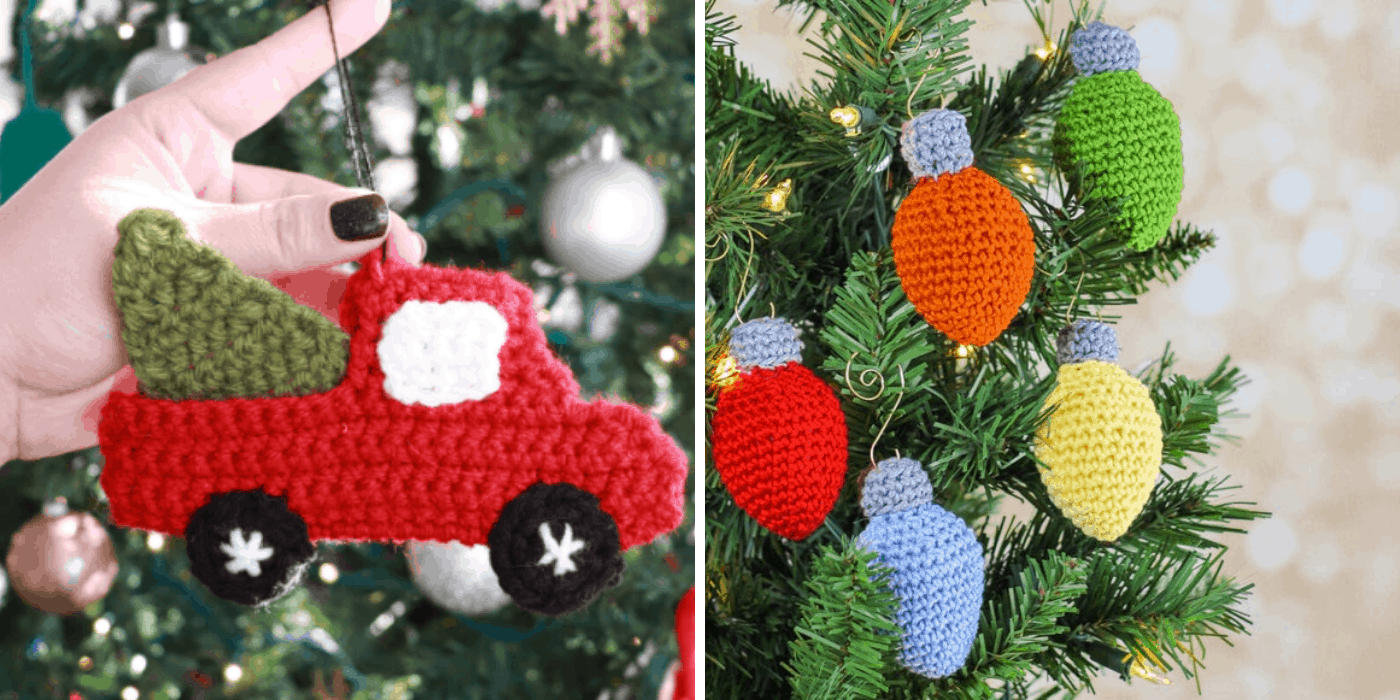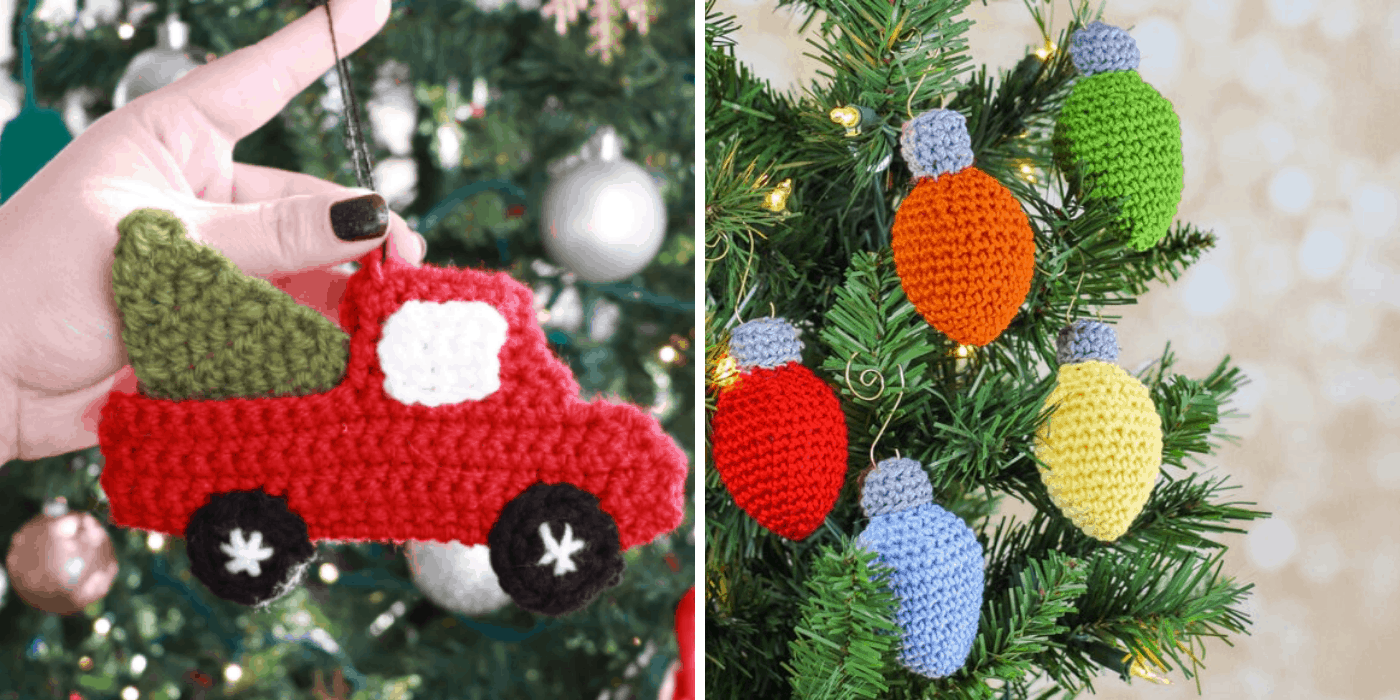 I don't know about you, but I'm digging this Red Truck Ornament by Maria's Blue Crayon. It just has that rough and tough, rustic feel to it that makes you want to run outside and build a snowman!
These Christmas Light Ornaments by Sewrella make me smile! Who needs always-tangled Christmas tree lights when you can crochet your own? How fun!
I love seeing your finished projects! If you enjoyed making these Christmas Ornament crochet patterns I'd love to see yours on Instagram, be sure to tag me @crochet365knittoo.  If you are on Facebook, stop over to the Crochet 365 Knit Too Facebook page or pop over to the Crochet365KnitToo Club and share a photo!  I'd love to see your work!
Pin Now Crochet Later ⇨