Crochet Christmas Ornaments to Dazzle Your Tree
This post may contain referral/affiliate links. Please read my disclosure for more info.
Is there anything that will get you more into the holiday spirit than creating some crochet Christmas ornaments? Nothing quite beats the cozy warm glow of lights on a beautifully decorated Christmas tree.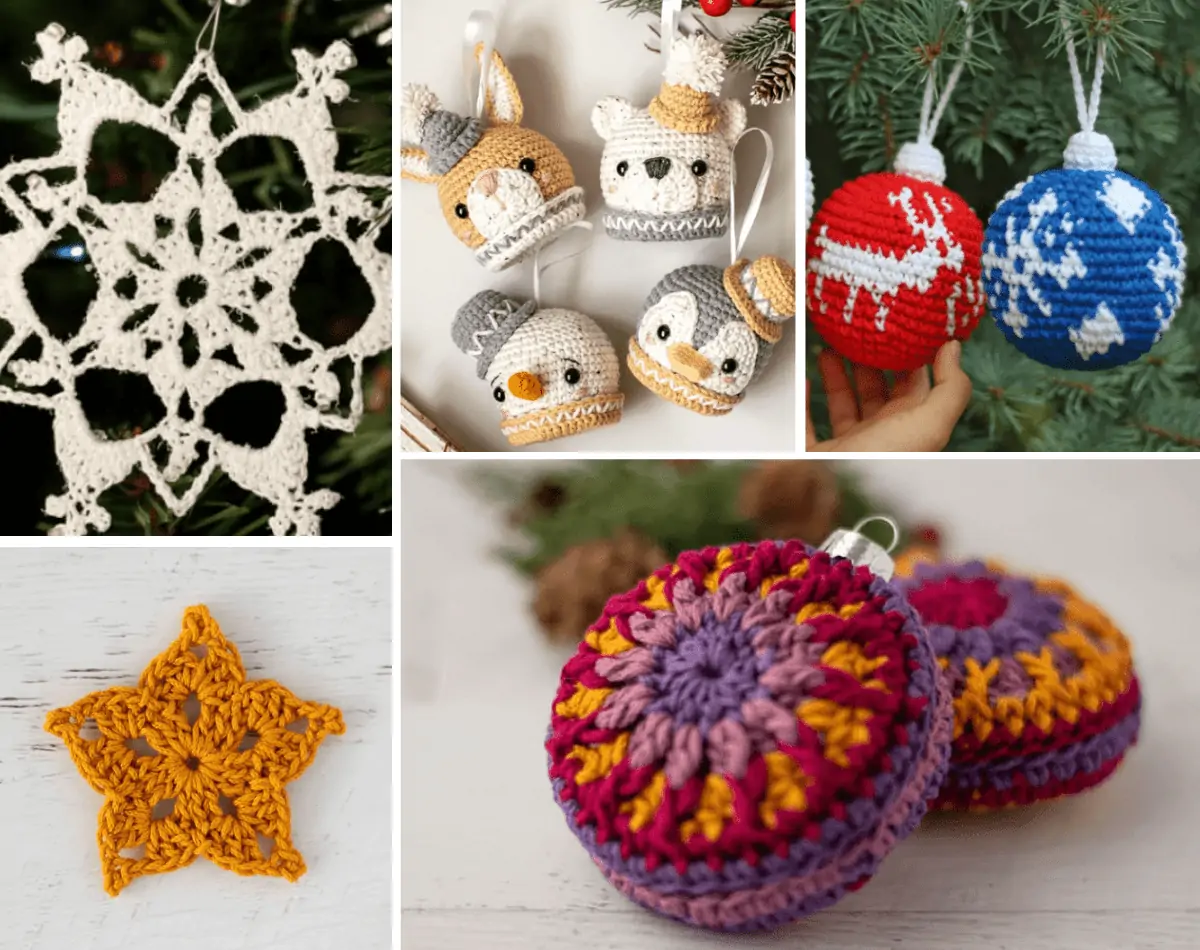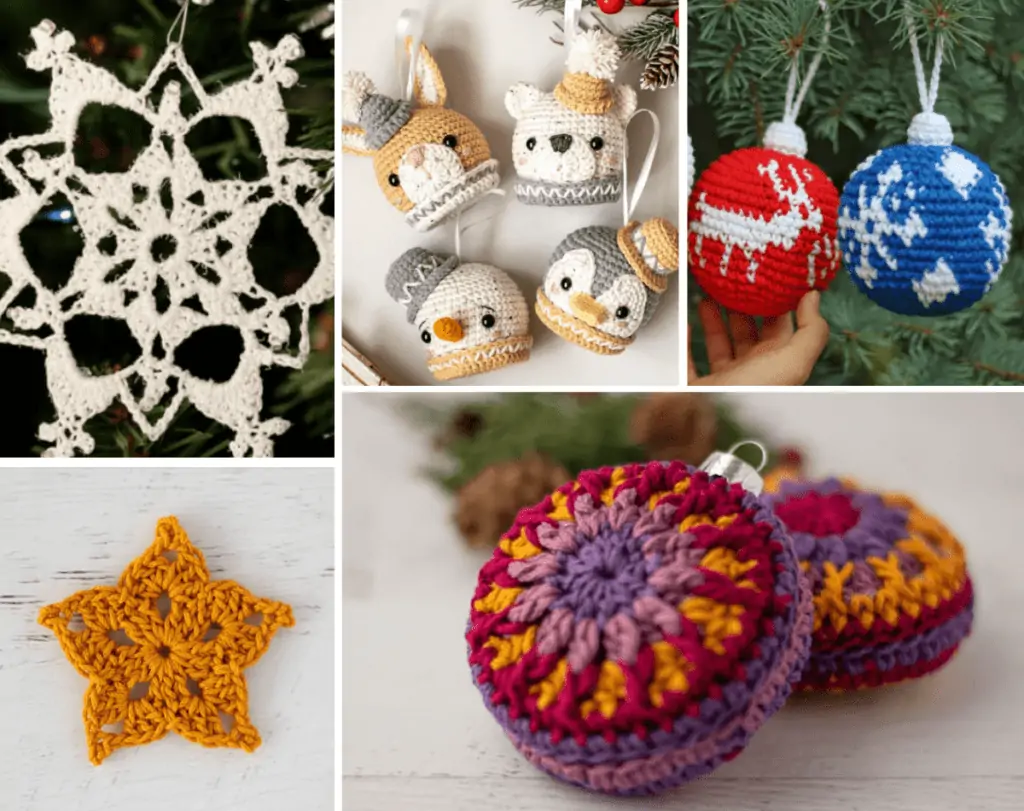 Whether you're looking to deck out your tree in all its holiday glory or you're just looking for one special ornament this year, these adorable Christmas ornament crochet patterns are sure to be a perfect fit.
One of my favorite things to do every year is to pull out each ornament and savor the rush of memories. My son's childhood handwriting on the construction paper gift he was SO excited to give. The glass-blown ornament we bought on a cold November afternoon from a local artisan. Treasured gifts from times past all come back to visit at Christmas!
Handmade beaded stars, crocheted angels, a candy cane hiding between branches, and a crochet ornament here and there flood my soul with my grandmother's laugh and I think of her hands on them before mine. Memories of different times and places make me feel the range of emotions of a life well lived.
But every year, no matter the crowded nature of my tree, I find a way to tuck in just one more. One more glorious, beautiful bit to remember THIS year by… So some future Christmas season I can smile and fondly remember the present and those who've lived and loved with me this year.
And so I bring to you my favorite Christmas ornament crochet patterns by some of my favorite designers. Perhaps you'll find a cute ornament to crochet for yourself to treasure. Or make a crochet ornament to gift to someone else.
Materials You'll Need for Crochet Ornaments
The Best Yarn for Crochet Ornaments
This is one of those items where it really depends on your preference. If you like the look of bulkier items or you want them to be more compact, you'll shift your yarn weights to match. Each of the patterns has a recommended yarn, but you can easily change things up to match your personal aesthetic or your crocheting style.
In most instances, crochet ornaments look equally wonderful smaller or larger. So if you have a lot of Worsted Weight yarn in your stash, don't be afraid to tackle an ornament made in DK weight. Remember to select a hook size that matches the yarn you choose.
Many people crochet ornaments out of acrylic yarn, but I'm a huge fan of a good cotton yarn. Cotton gives a nice, crisp clean look that I love! You also could use wool yarn. Christmas ornaments are small and pretty forgiving, so do some experimenting to see what works best for you!
Crochet Christmas Ornaments
These crochet Christmas ornament patterns have stolen my heart! Grab your crochet hooks, and some yarn, and get ready to dive into these fun Christmas crochet patterns!
Explore More Christmas Crochet Patterns
Do you love crochet as much as I do? I think you're going to love these other fun crochet patterns that are perfect for the holiday season:
I love seeing your finished projects! If you enjoyed making these crochet ornament patterns I'd love to see yours on Instagram, be sure to tag me @crochet365knittoo. If you are on Facebook, stop over to the Crochet 365 Knit Too Facebook page or pop over to the Crochet365KnitToo Club and share a photo! I'd love to see your work!