Crochet Advent Calendar Patterns You Can Count On
This post may contain referral/affiliate links. Please read my disclosure for more info.
A crochet advent calendar is a perfect way to add a little crochet goodness to your Christmas celebration!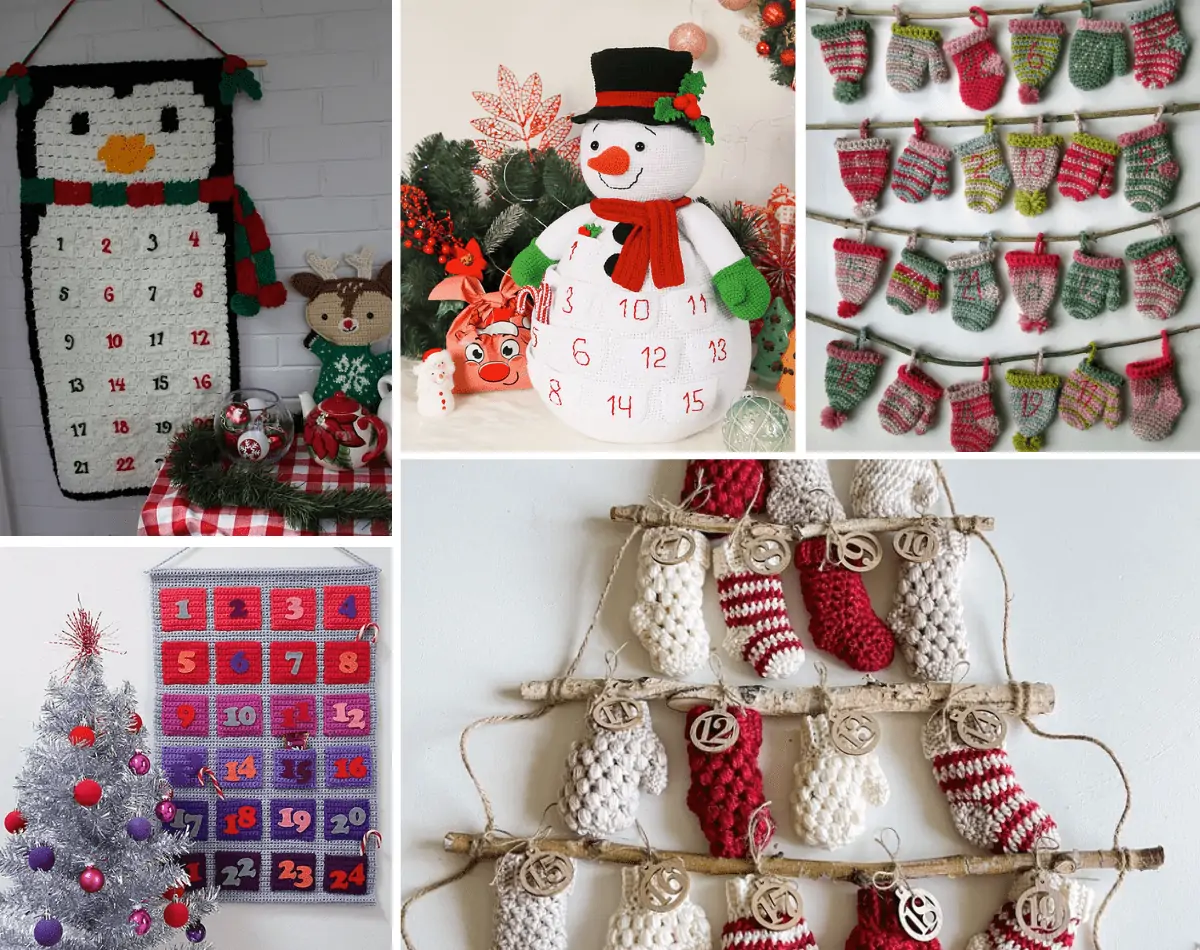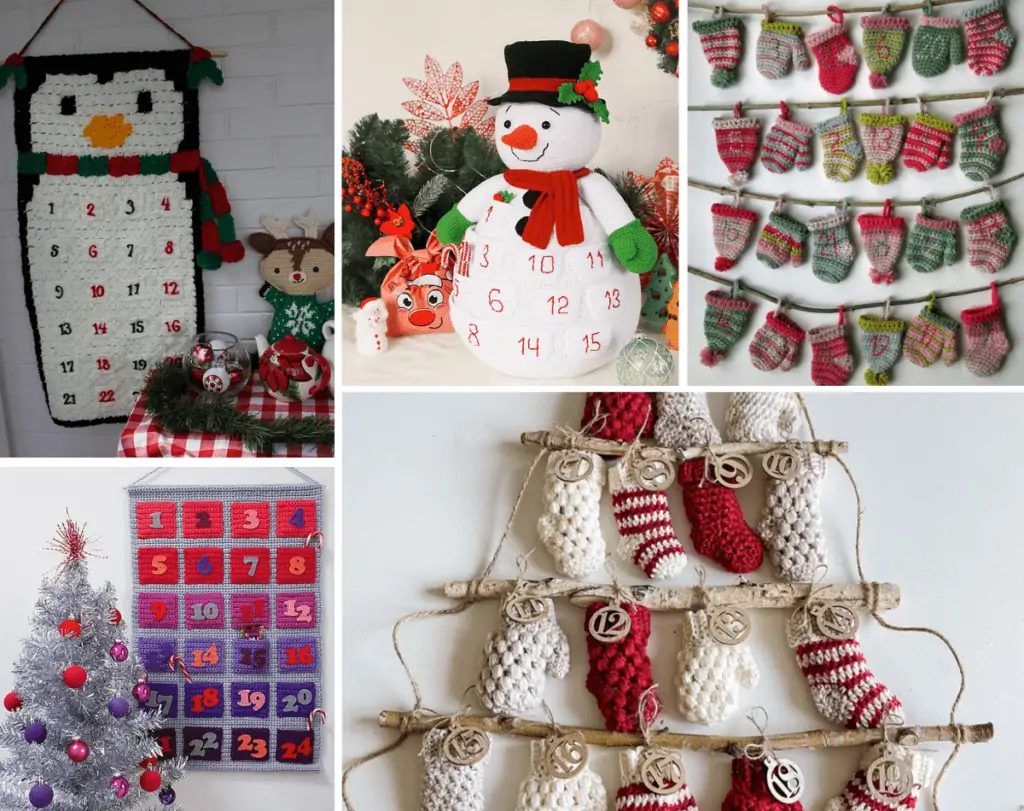 With so many great options, how will you ever choose?
Most of these patterns use a variety of basic crochet stitches, so make sure that you know how to work a single crochet stitch, double crochet stitch, and slip stitch (sl st). Since these great patterns won't take a long time to complete, your crochet advent calendar is just a few steps away!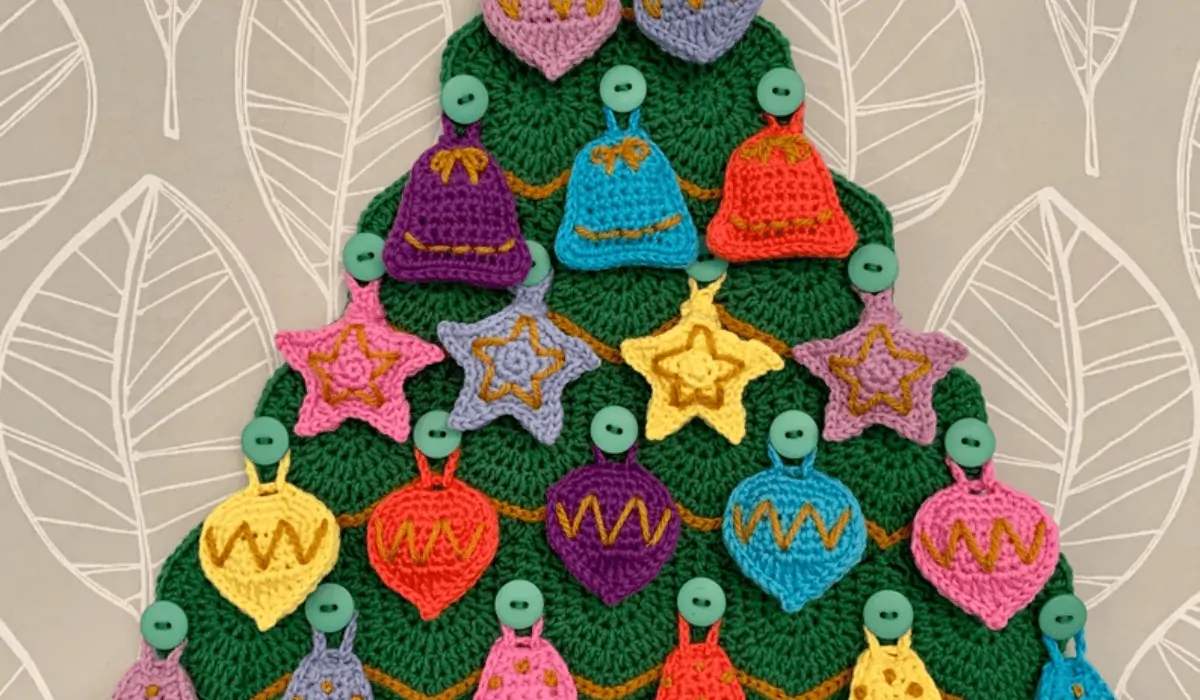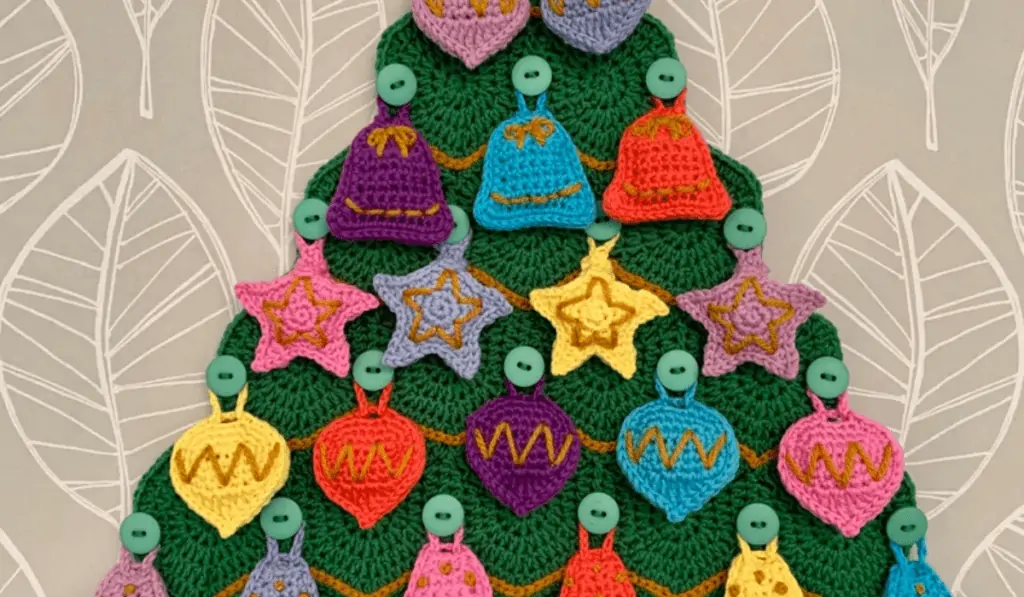 Honestly, I have not seen enough advent calendars that look like Christmas trees, so this pattern by Lau Loves Crochet really holds a place in my heart. I also love all the different shaped ornaments in this pattern so you can fully customize it.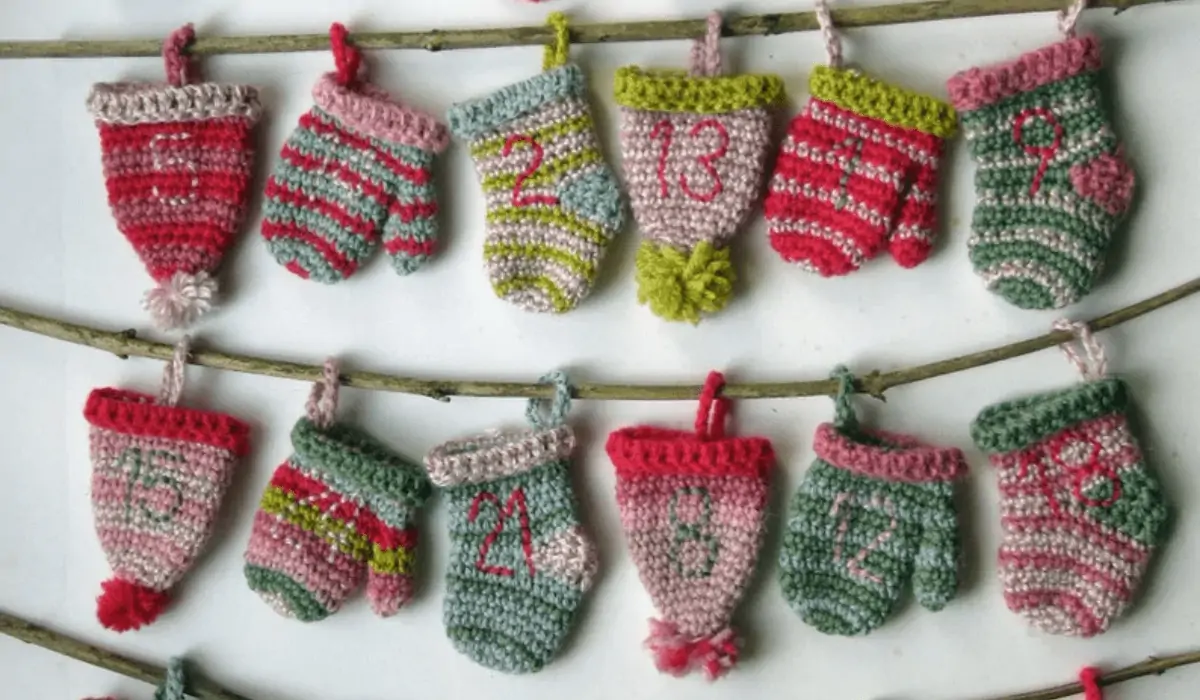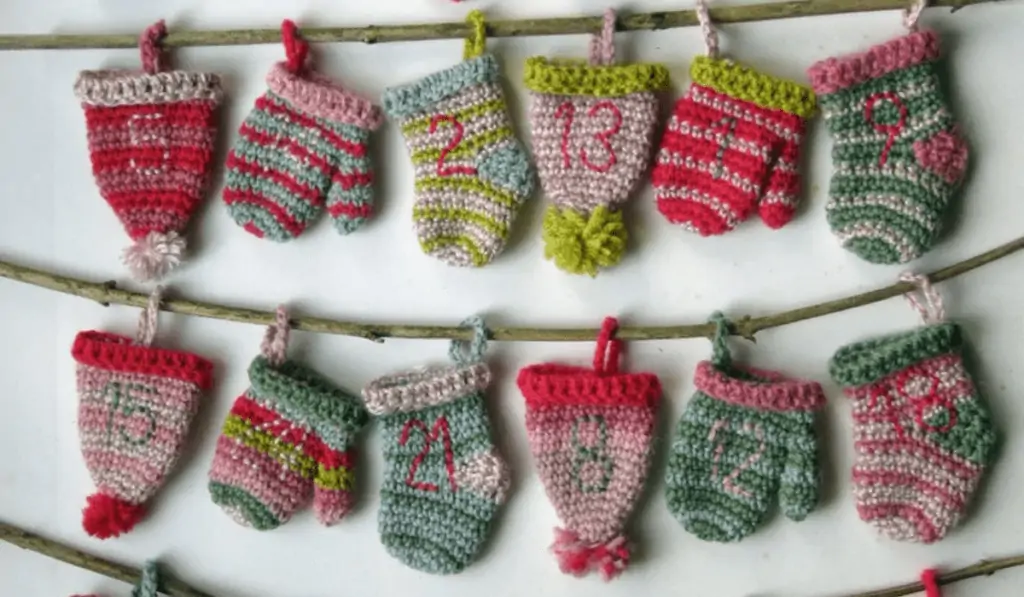 This advent calendar by Sew Silly Lily really holds all the cold-weather staples, it has mittens, stockings, and adorable bobble hats. What more could you need?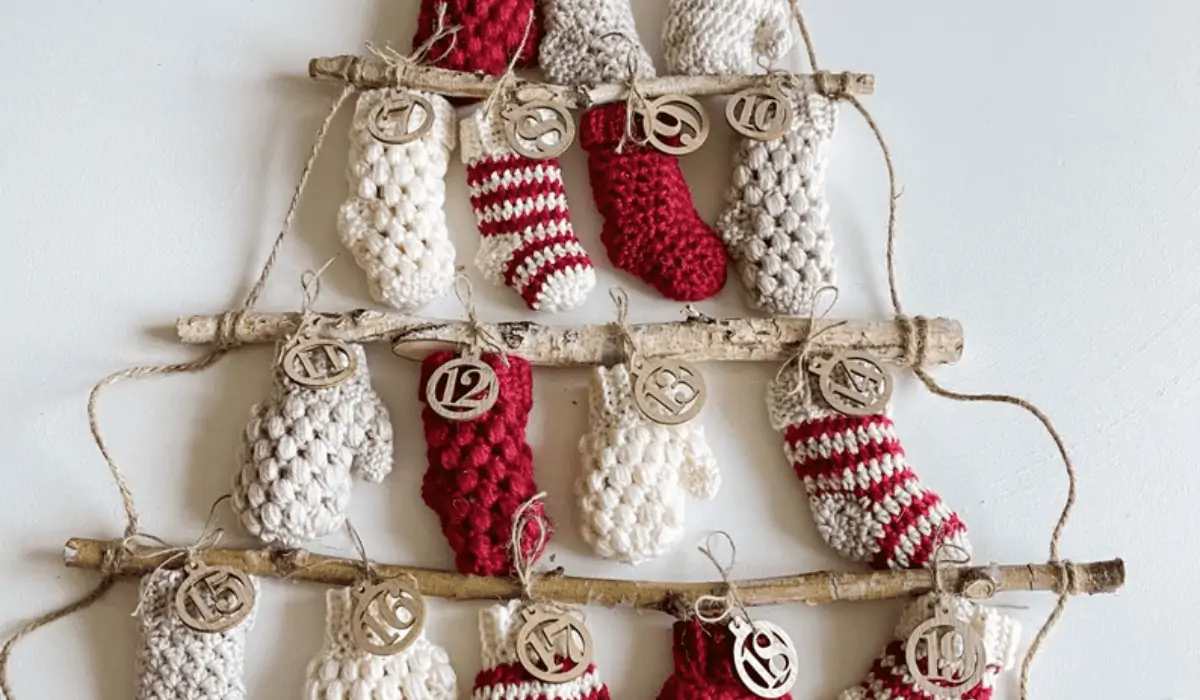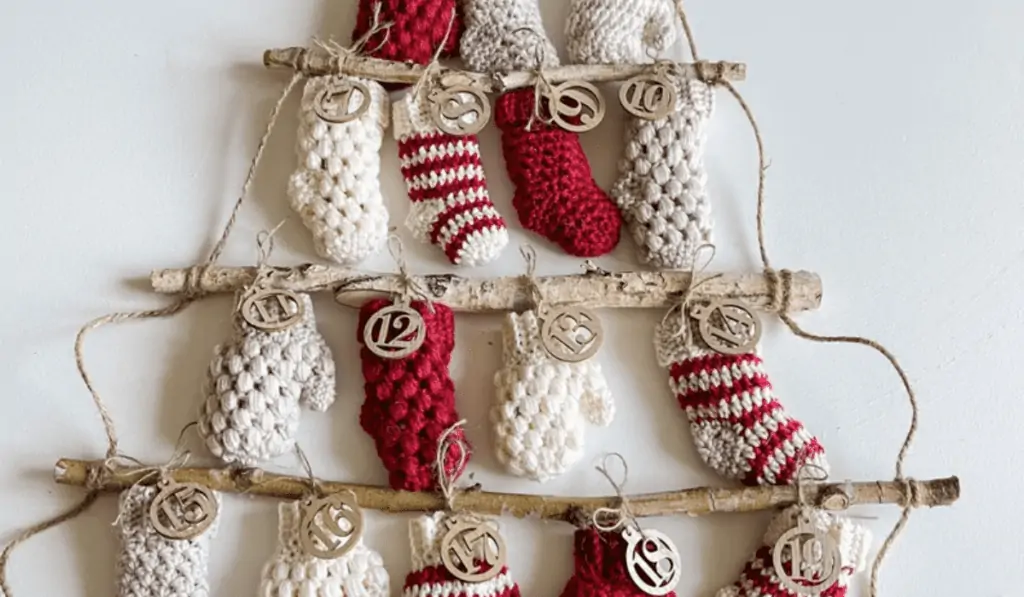 MJ's Merry Advent Calendar by MJ's Off The Hook Designs is a crochet along that even includes video tutorials if you get stuck! This can be super helpful for new crocheters who are still learning to read patterns.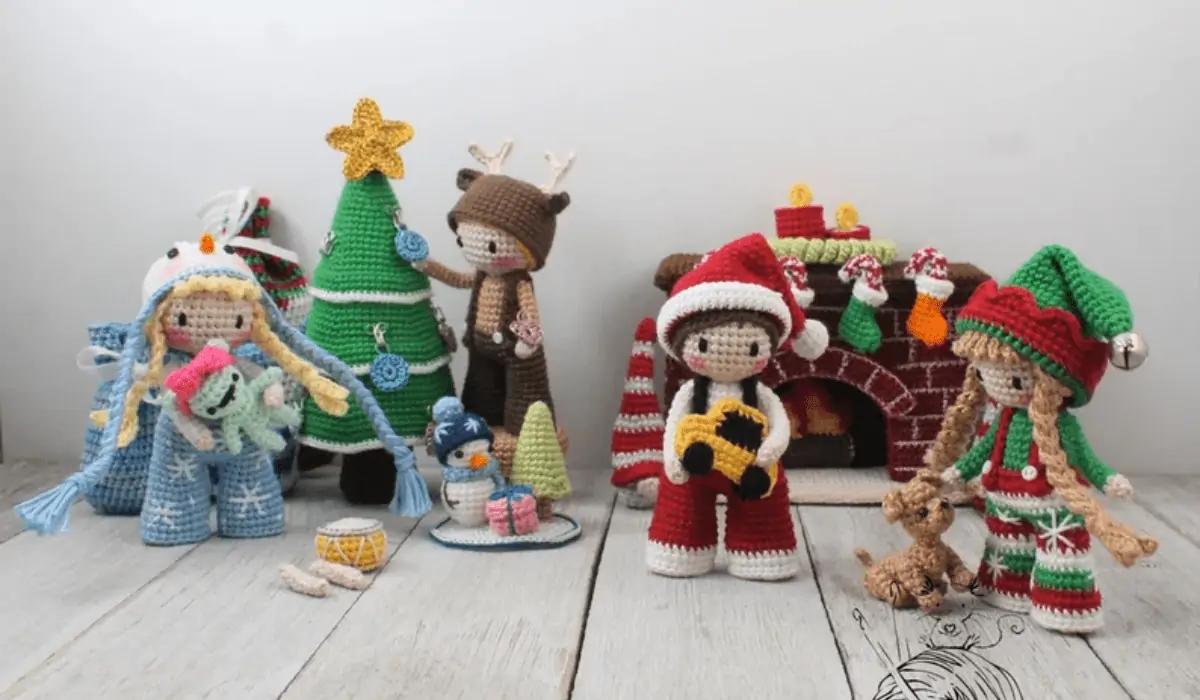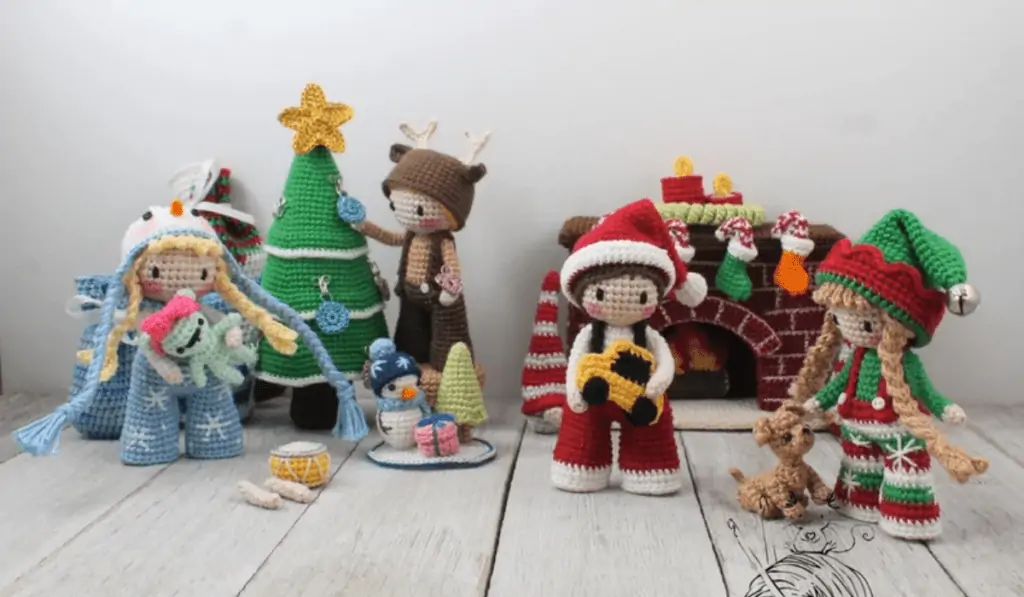 Looking for a non traditional crochet along style advent calendar? This stunning amigurumi project by Pink Mouse Boutique has so many different crochet patterns available to you! Personally, I really love the crochet tree as well as the fireplace with all the different color stockings on it.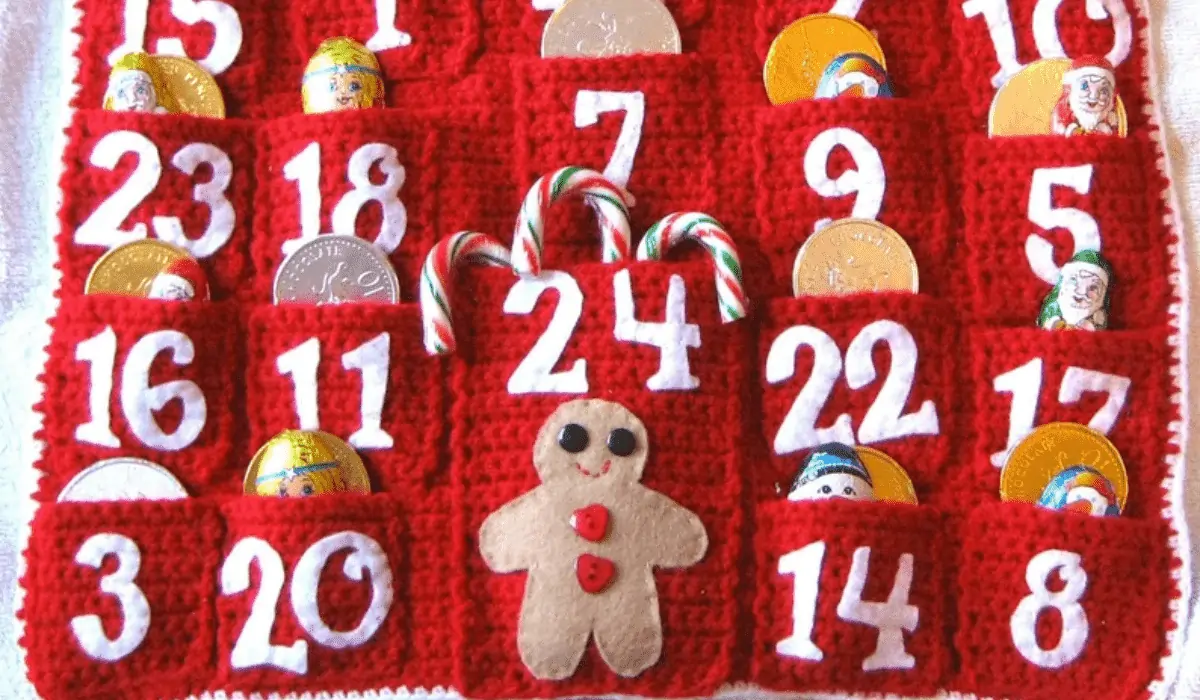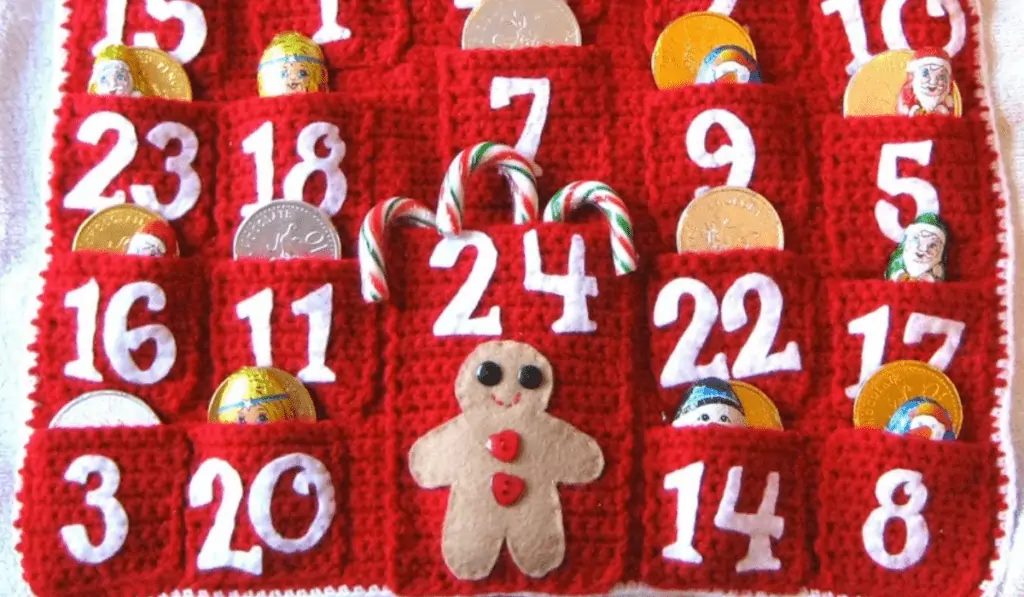 This is a fun advent calendar project if you're looking for a more traditional advent calendar that has pockets for putting small items inside. The pattern by Jackdaw Crochet lets you make this into more of a craft project by including felt and other materials, making it more than just a crochet project.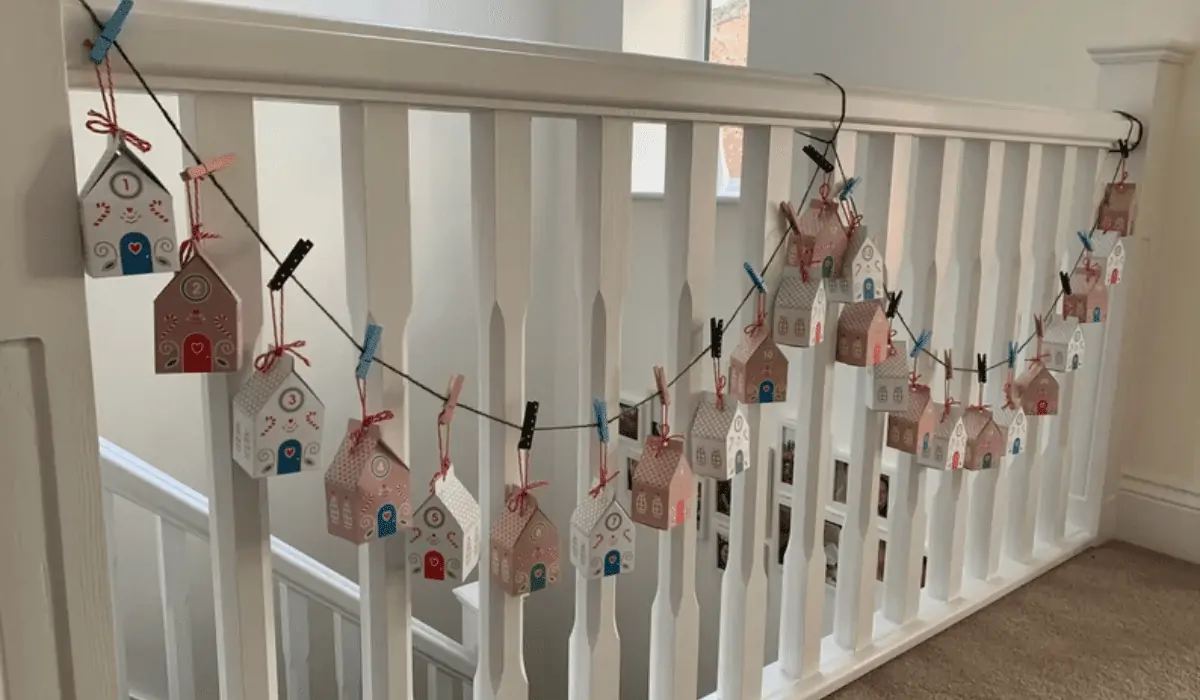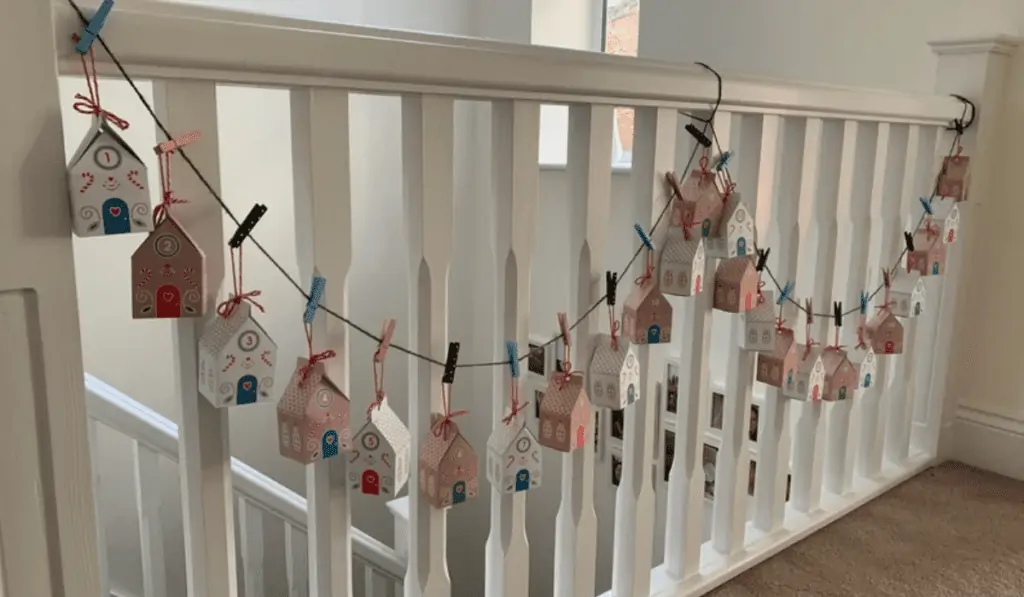 How about crochet that you tuck into adorable boxes? One thing I really like about this pattern is that it gives you the chance to keep decorating your tree all December long. The beautiful ornament designs are by Lau Loves Crochet, and you can choose whether to make these into a 25-Day crochet calendar with the included boxes printable, or you can simply make them into beautiful ornaments just for your tree.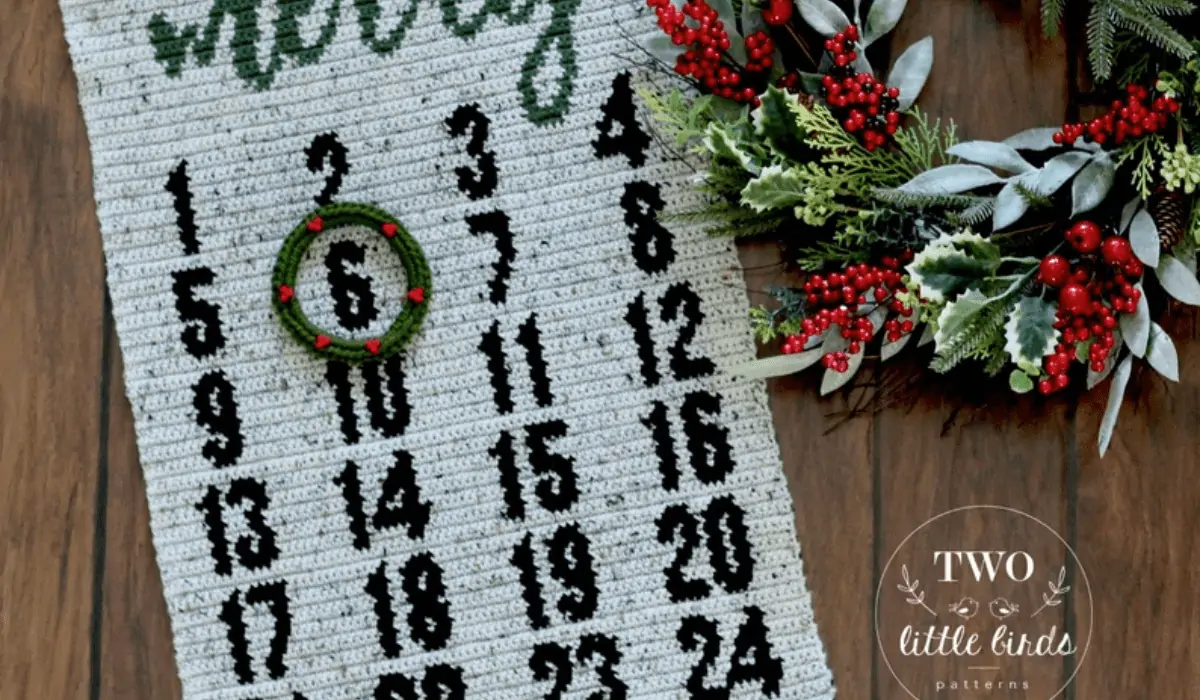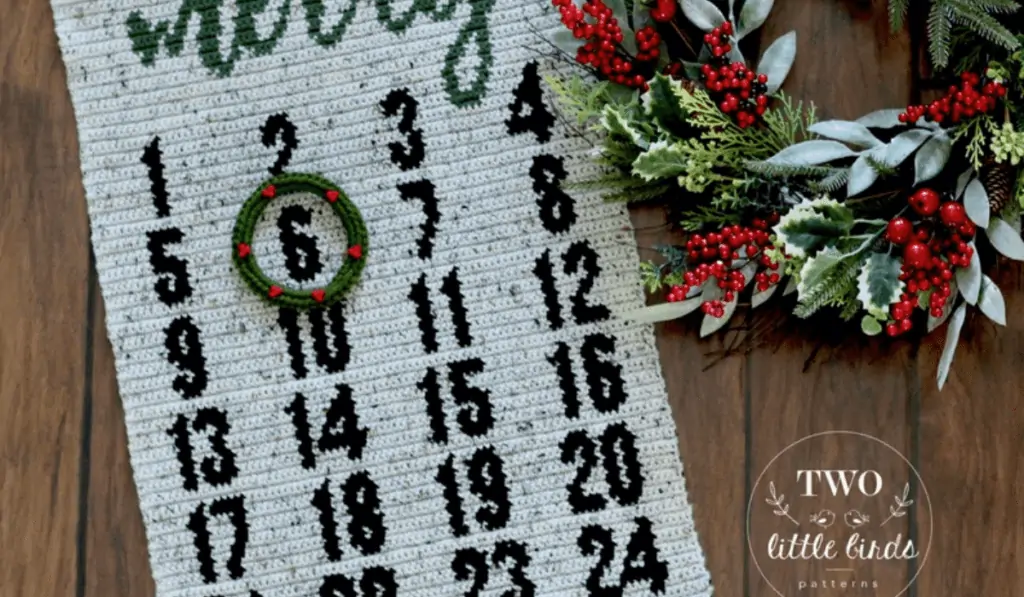 I really love this countdown calendar crochet pattern by TLB Patterns for a few reasons. One, it requires no additional setup, and two, if you're gifting it to a friend the simplistic but elegant style is sure to be a hit. Whenever I make gifts for others, I always want to make sure that it's going to fit within the style of their home, so I feel like this is the perfect option for that.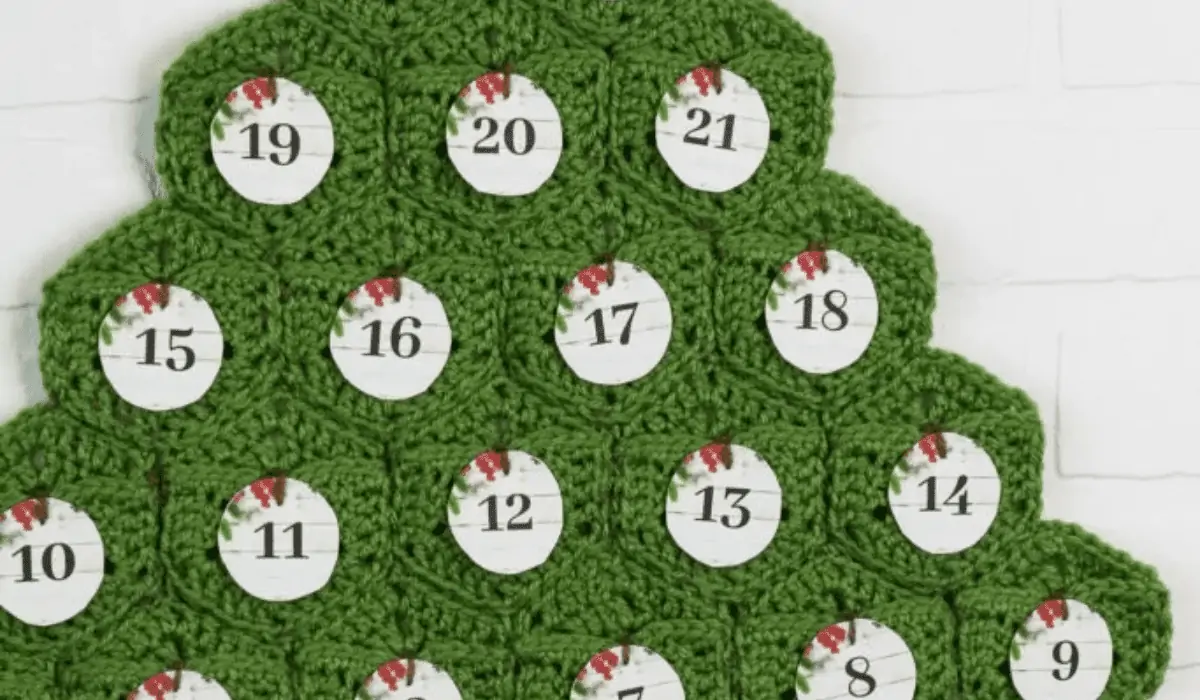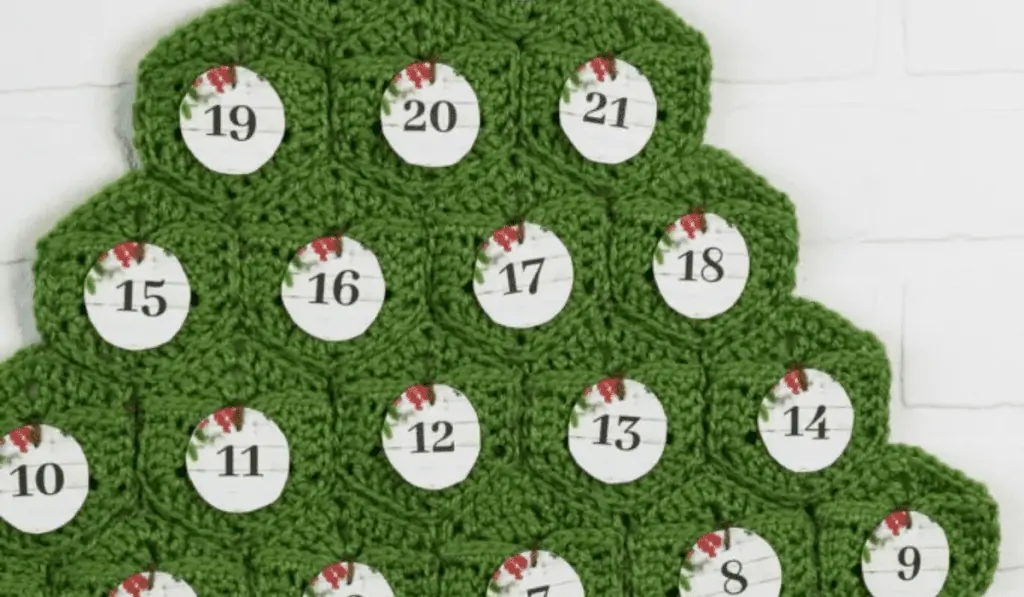 This fun advent calendar crochet pattern by Winding Road Crochet is actually available for free on Lindsey's website! I really love that this pattern includes the idea of holiday tradition tags, incentivizing families to have experiences rather than small chocolates and trinkets.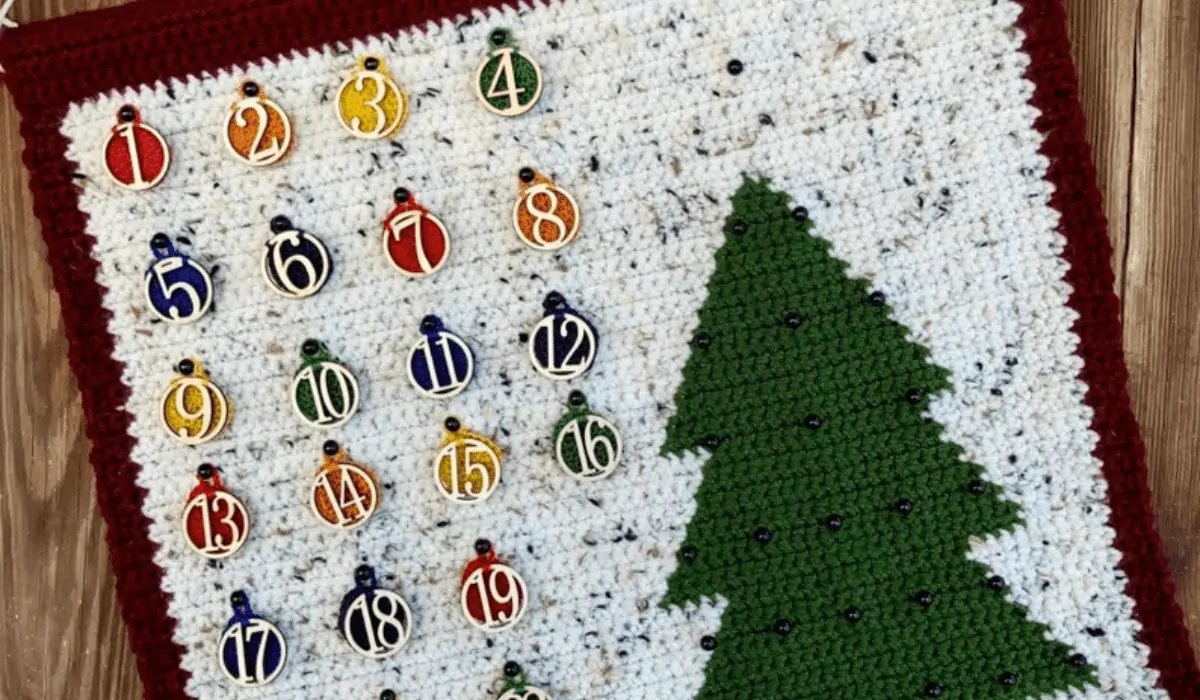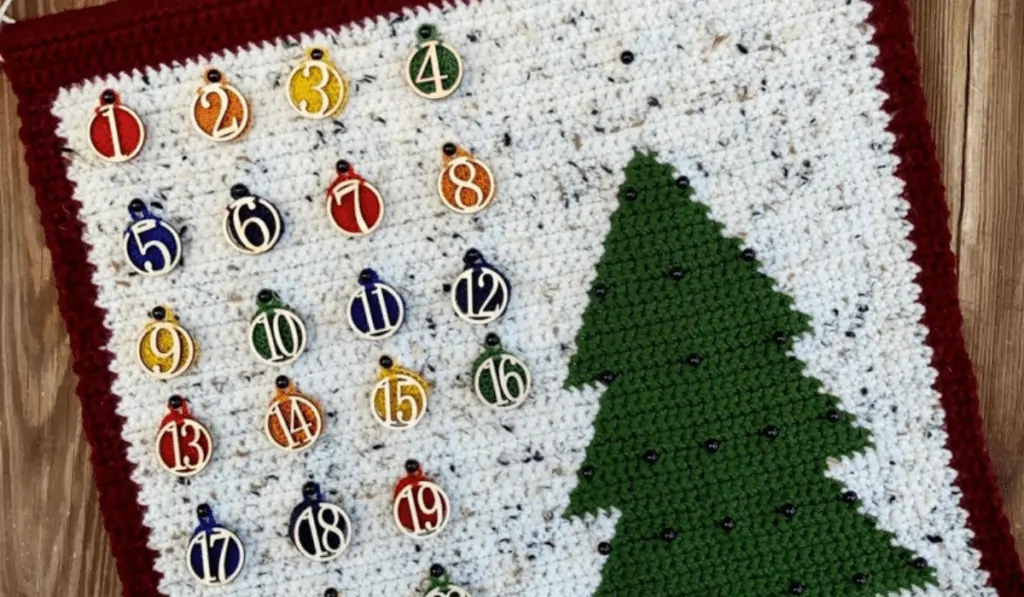 With just a bit of crochet time, this beautiful pattern by Turtle Bird Creations is sure to make its way out year after year! I love the little pegs to hold the ornament on in this tree as well, it's just such a great way to countdown the days.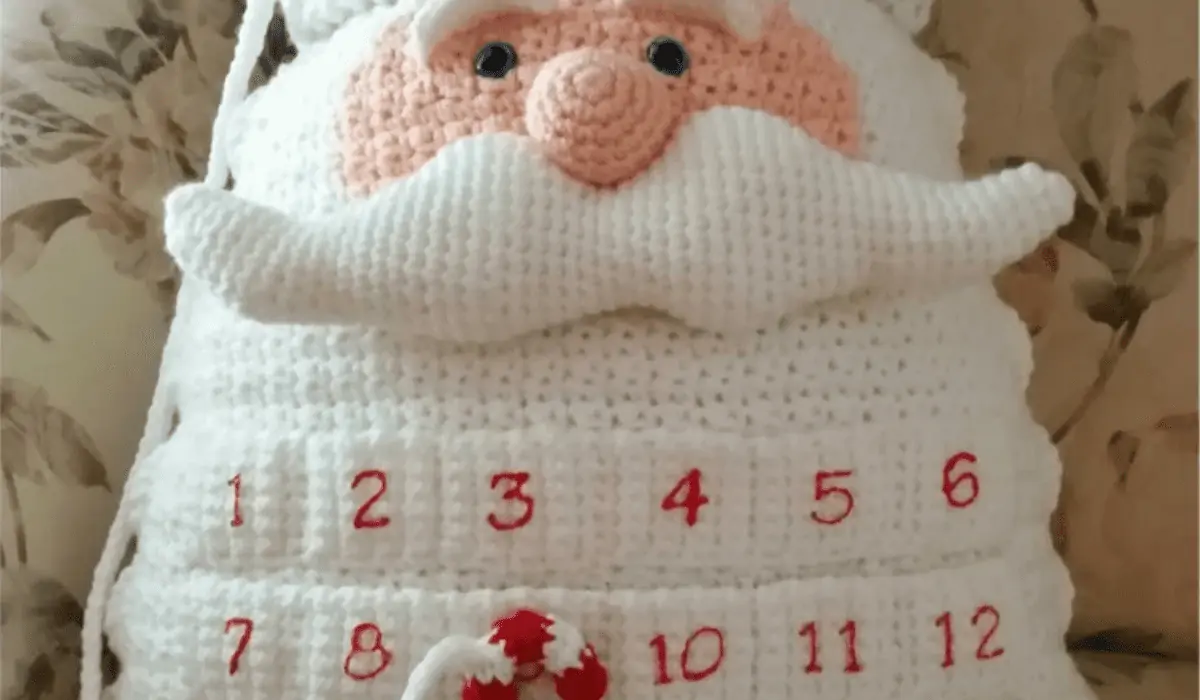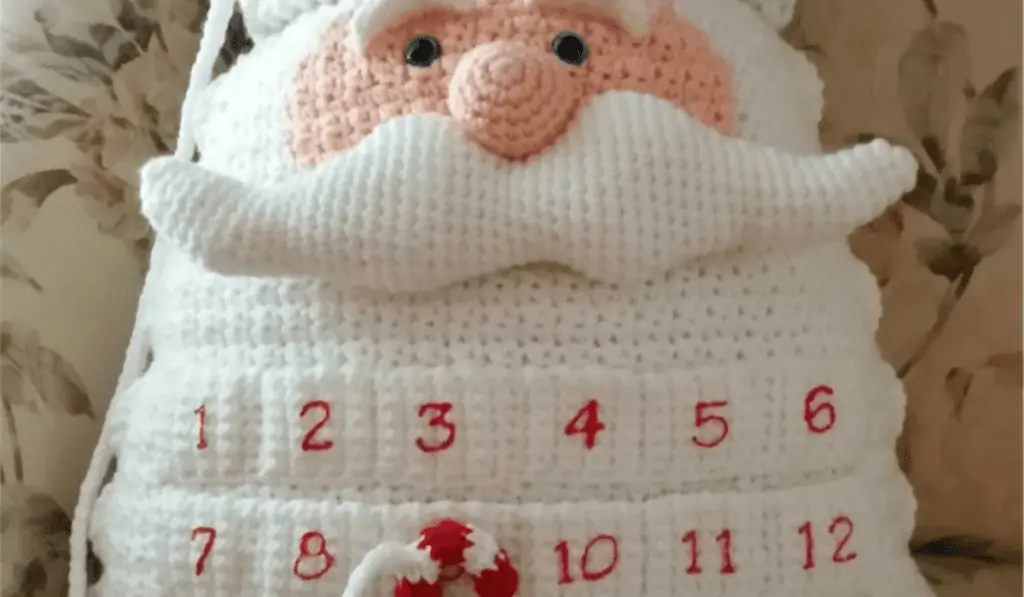 Really, can anyone say no to this beautiful Santa crochet pillow pattern by Grammy Lo Lids? Plus, that little candy cane to keep track of the date is just way too cute!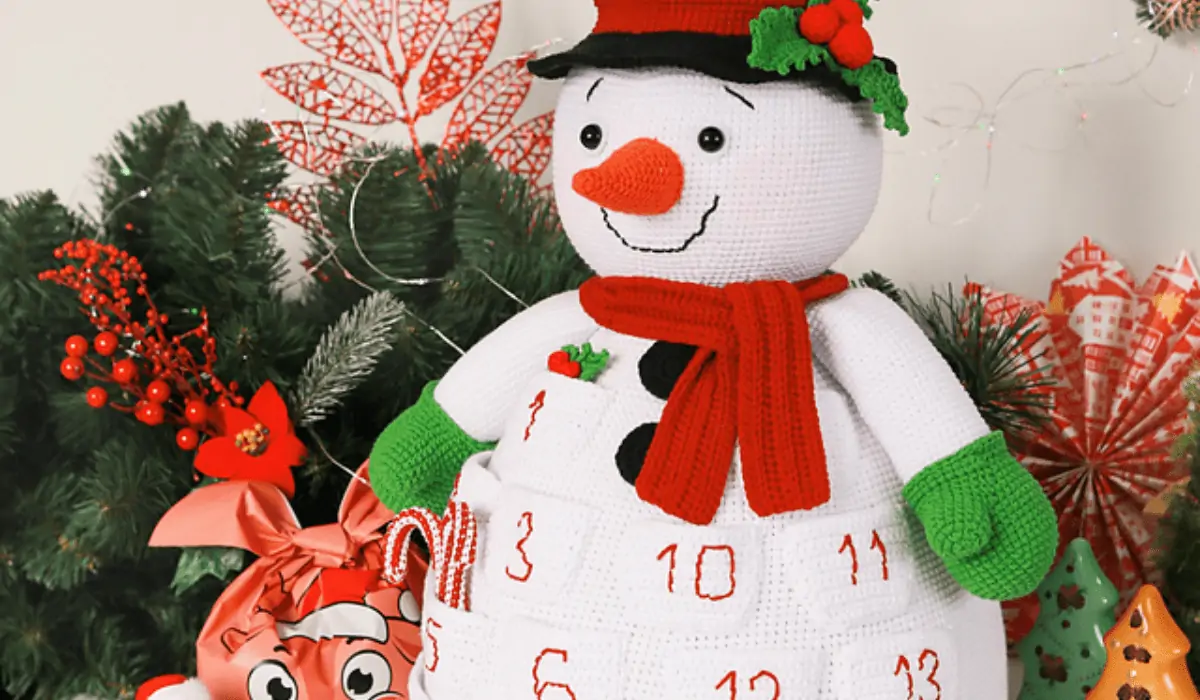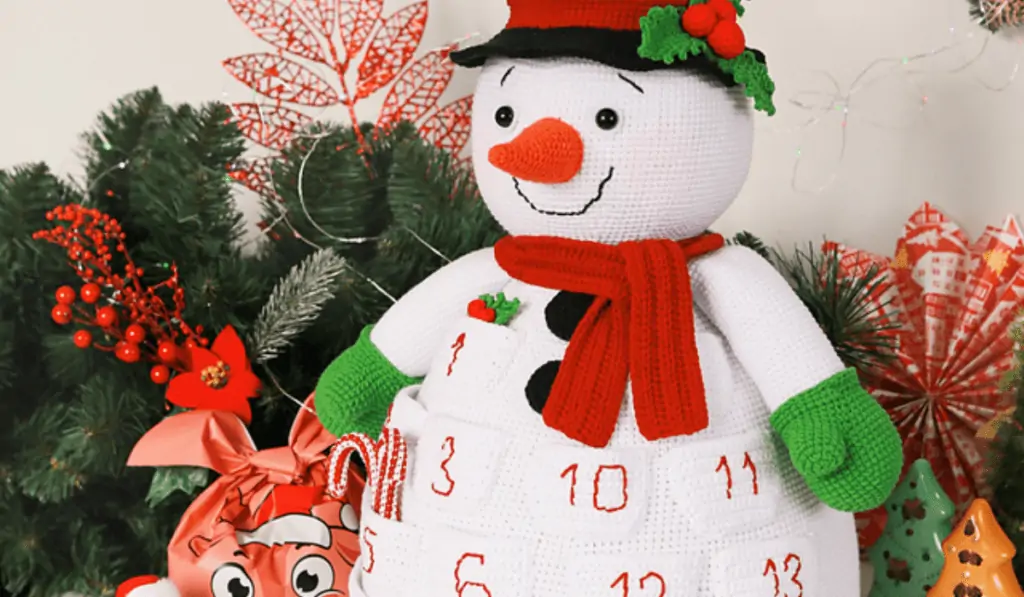 Just imagine all the amazing crochet goodies you can put into the pockets of this beautiful snowman countdown by Natalia Manfré! I love everything about this adorable snowman, it's just so fun!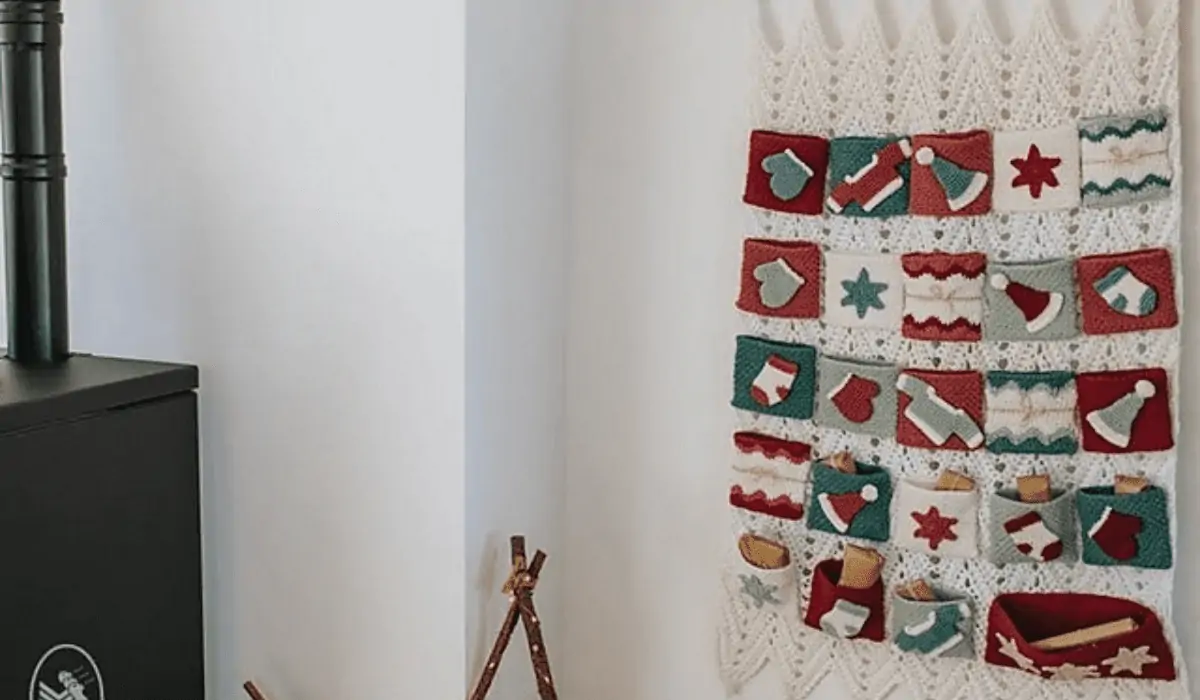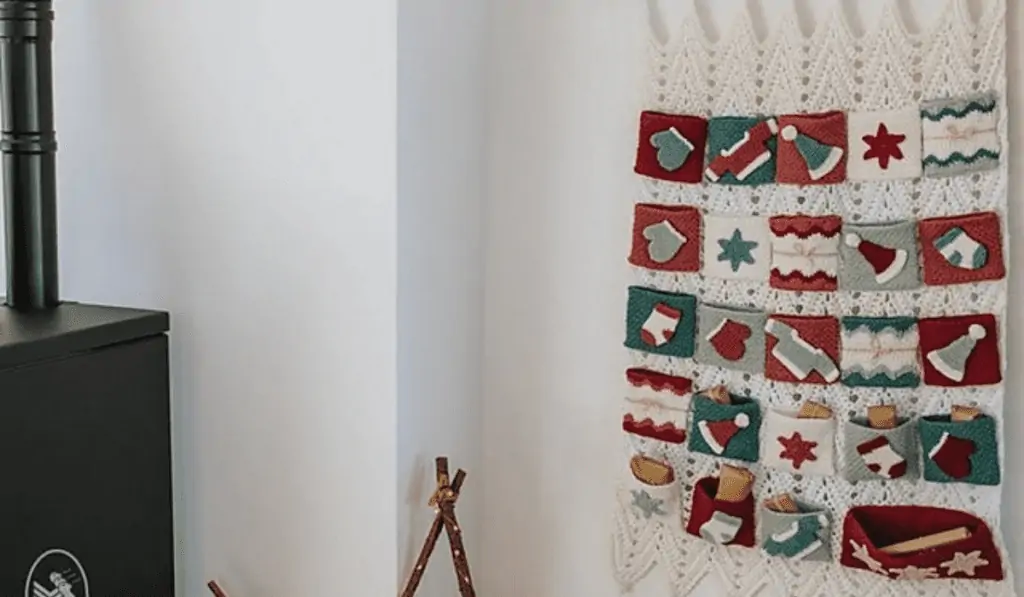 Here me out, what if you made this advent calendar by Durable Yarn for a fellow crocheter and you put mini skeins in the little pockets? (Hint, hint to all my friends if you're trying to figure out what to get me this year…)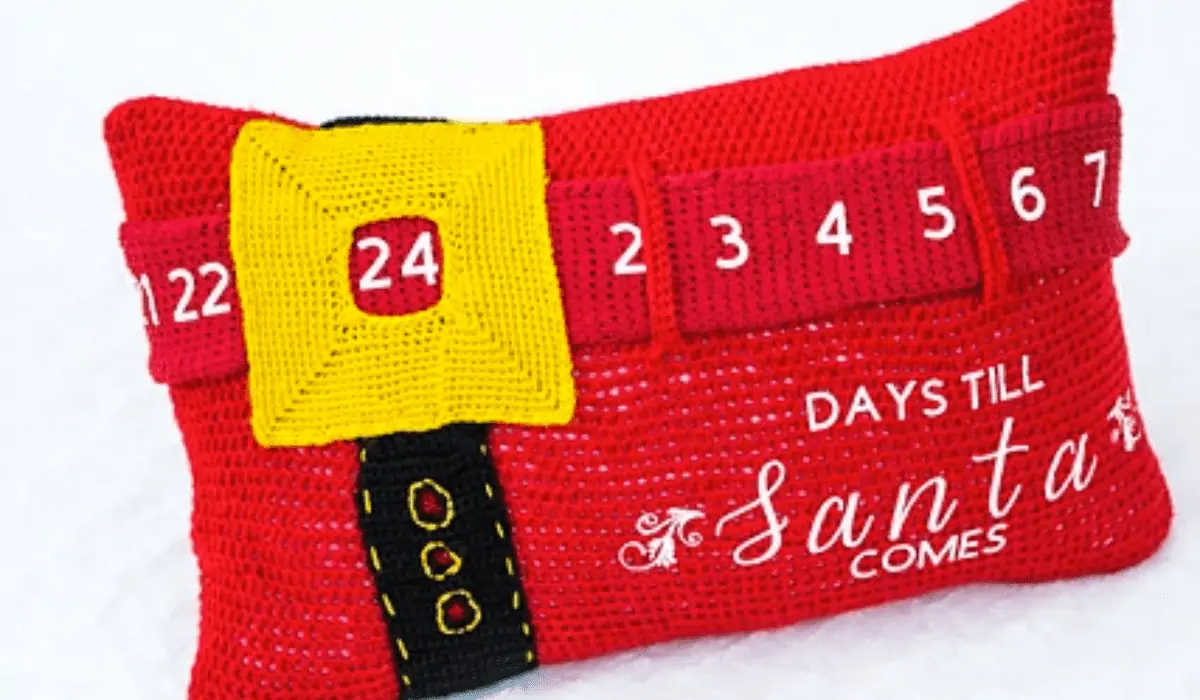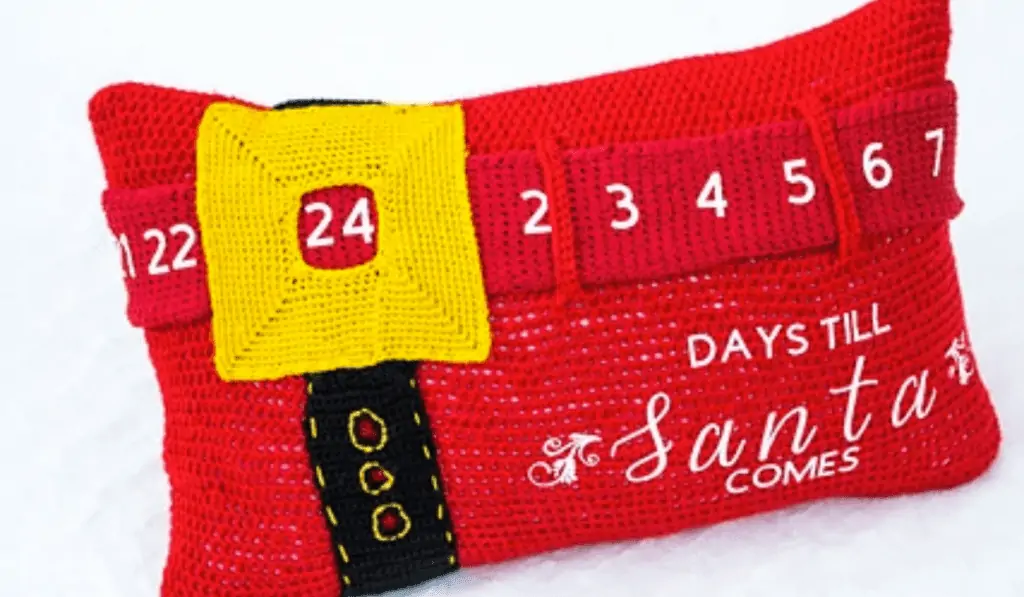 Nicki's Homemade Crafts really hit it out of the park with this beautiful Santa countdown pillow! I love the buckle used to highlight the days till Christmas.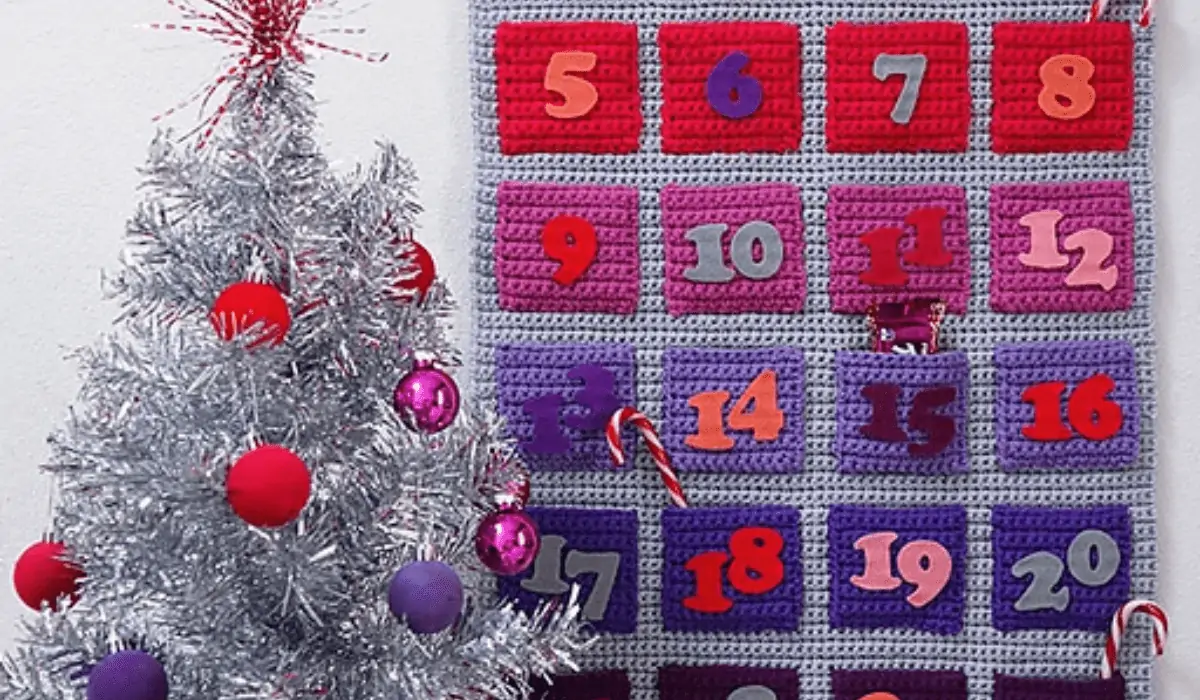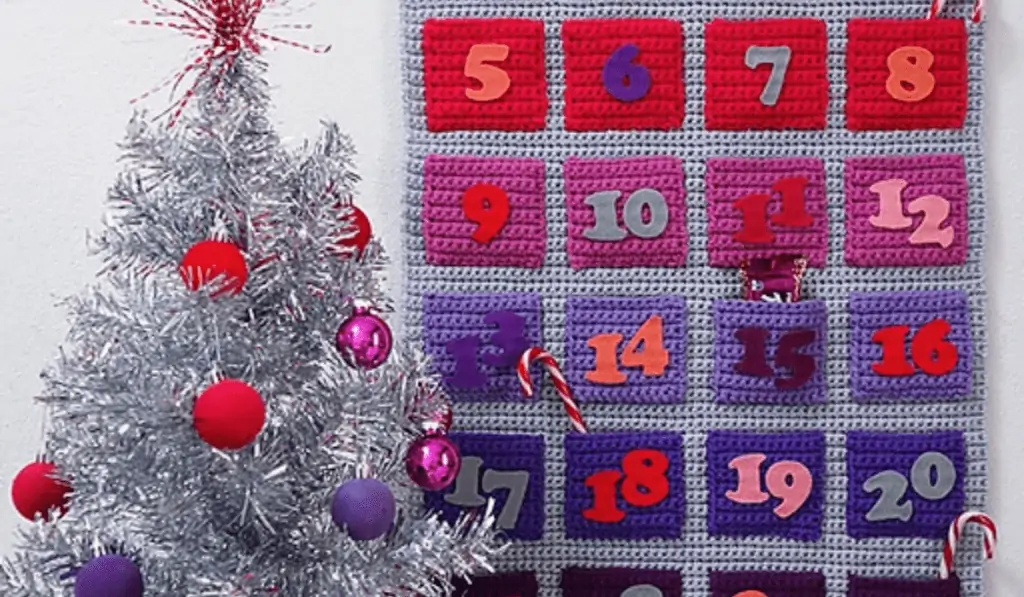 This Modern advent calendar by My Poppet is so adorable! I love the ombre crochet pocket squares with the different color numbers on them, it really makes this pattern stand out so much!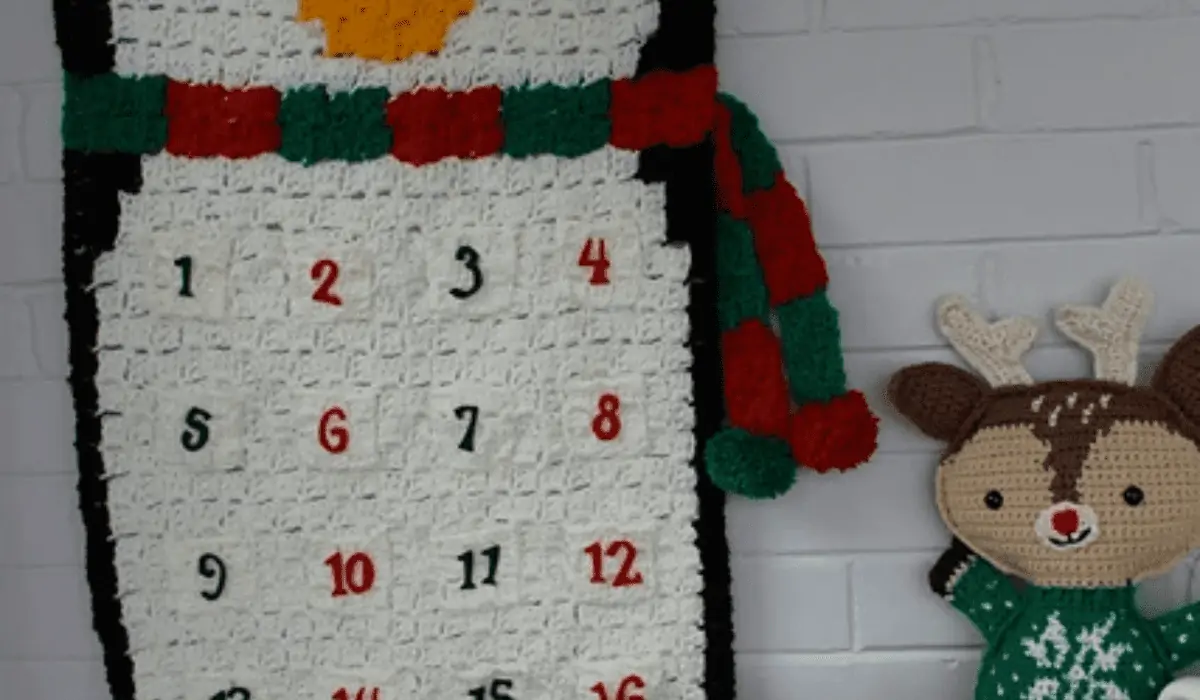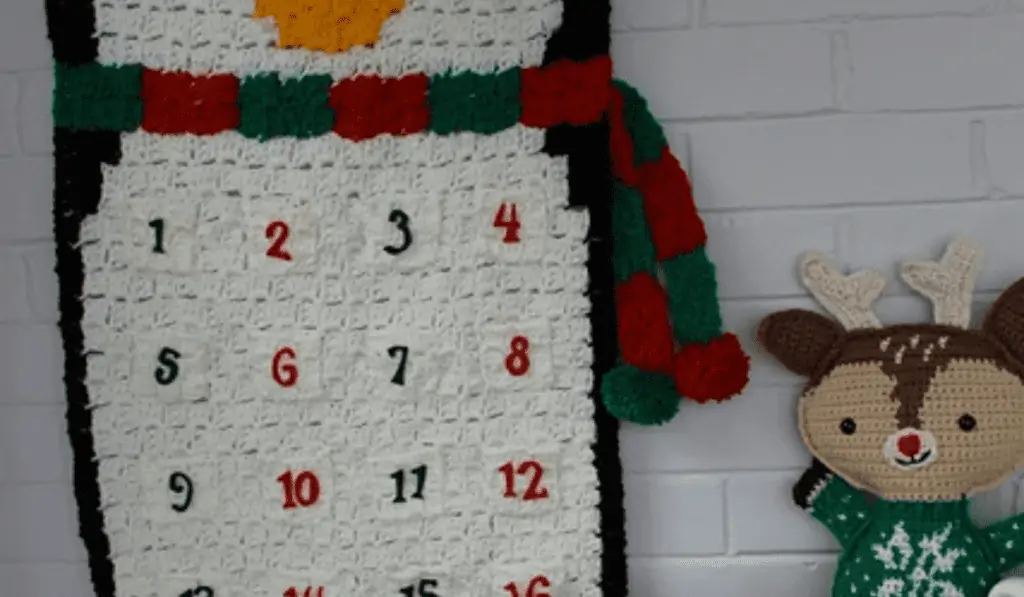 This little penguin is so cute! I love this take on an advent calendar by Cozy Little Mess, it's just so charming!
I love seeing your finished projects! If you enjoyed making one of my patterns I'd love to see yours on Instagram, be sure to tag me @crochet365knittoo. If you are on Facebook, stop over to the Crochet 365 Knit Too Facebook page or pop over to the Crochet365KnitToo Club and share a photo! I'd love to see your work.