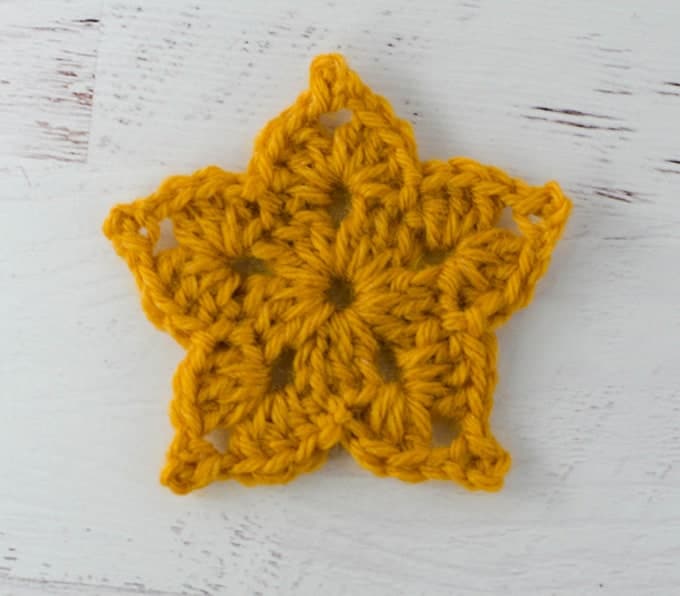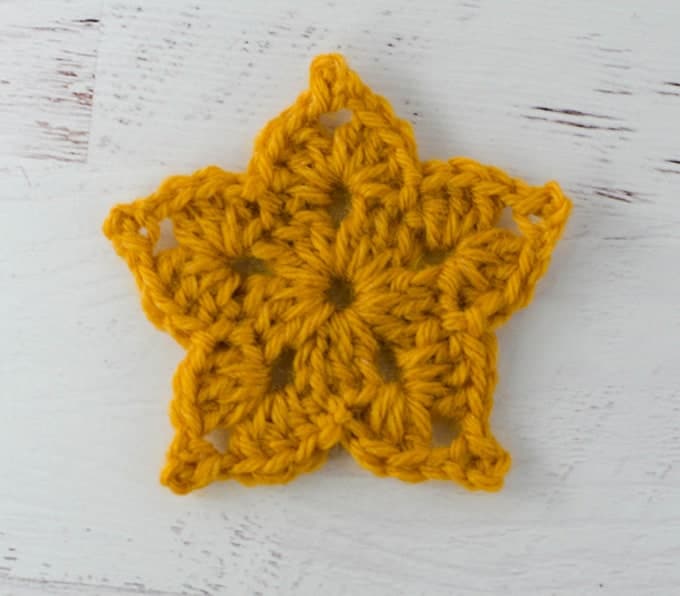 Get ready.  You are about to crochet the cutest, fastest crochet star you've ever seen.  One day, I was wandering in Hobby Lobby and spied some cute holiday buttons.  I remember seeing a Christmas Tree decoration out of granny squares and thought the buttons would make the perfect ornaments…only I needed a star and a tree trunk.  You can check the tree pattern out here.  Today I am sharing the crochet star pattern with you.  It is easy and quick to make and you can use it as an ornament, in place of a bow on a gift, or as an embellishment on a hat or really anything.  Best of all, it uses hardly any yarn, so you can make it out of stash yarn.  Who doesn't love that?
Easy Crochet Star Pattern
Here is what you will need:
Resources and tutorials you may find helpful in following this pattern: Crochet Abbreviations, US to UK Crochet Conversion Chart.  Find links to stitches on the "Tutorial" menu: Getting Started will show basic stitches used in many patterns and Crochet Stitch Dictionary shows our growing collection of crochet stitch tutorials.
Crochet Star Pattern:
Ch 5 and join with sl st to form a ring.
R1: Ch 3 (counts as 1 dc here and throughout), 2dc, ch 3, *3dc, ch 3. Repeat from * 3 times for a total of 5 dc clusters. Join with sl st to top of starting ch.
R2: Sl st into the next dc, in the next ch 3 space, *3dc, ch 4, sl st in 3rd ch from hook (forms picot), ch 1, 3 dc. Skip next dc, sl st in the next dc (which is the middle dc of the next dc cluster). Repeat from * around, ending by sl st into starting sl st. Finish off and weave in ends.
Easy, peasy, right?  I hope you enjoyed this Crochet Star Pattern.  I'd love to hear how you plan to use it!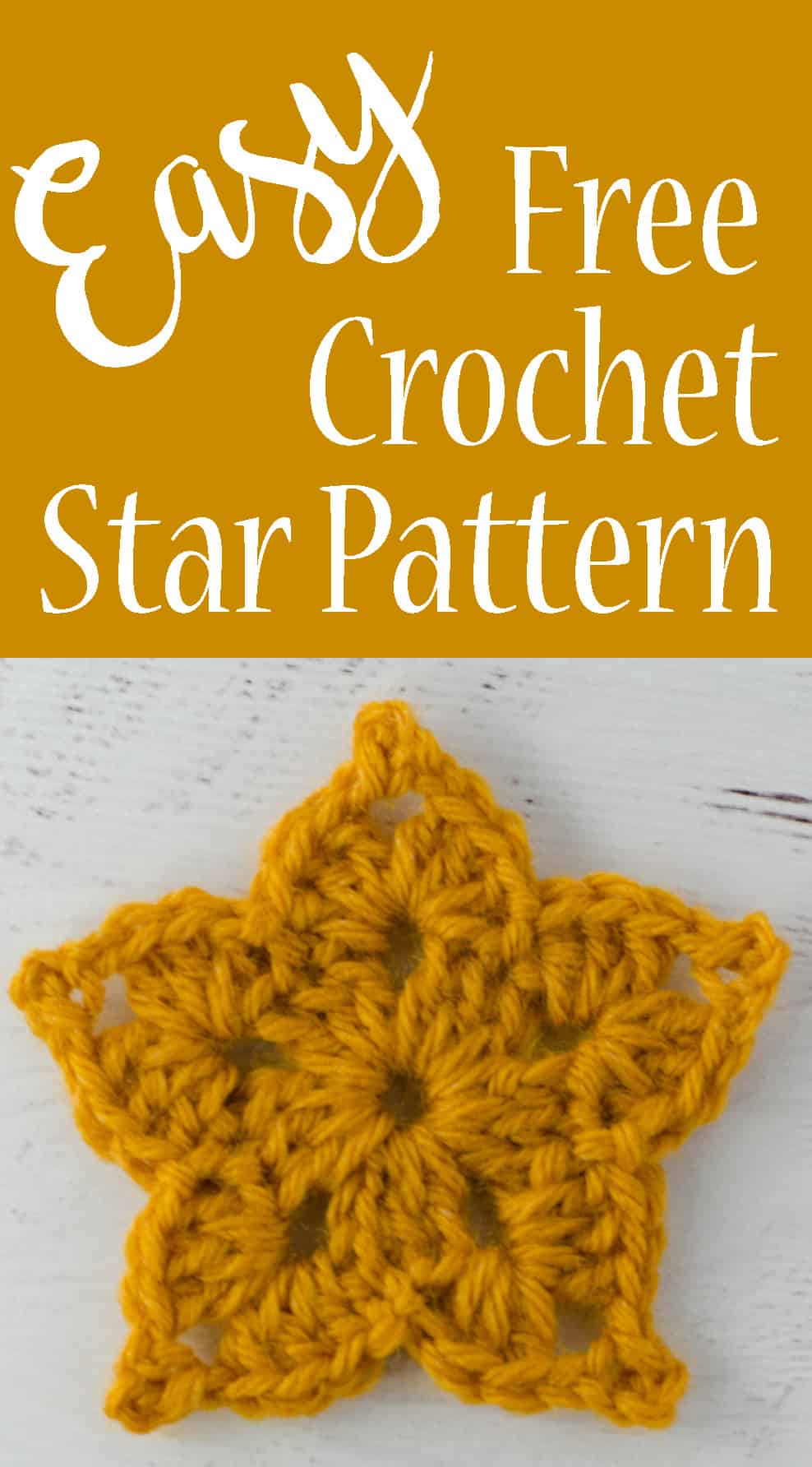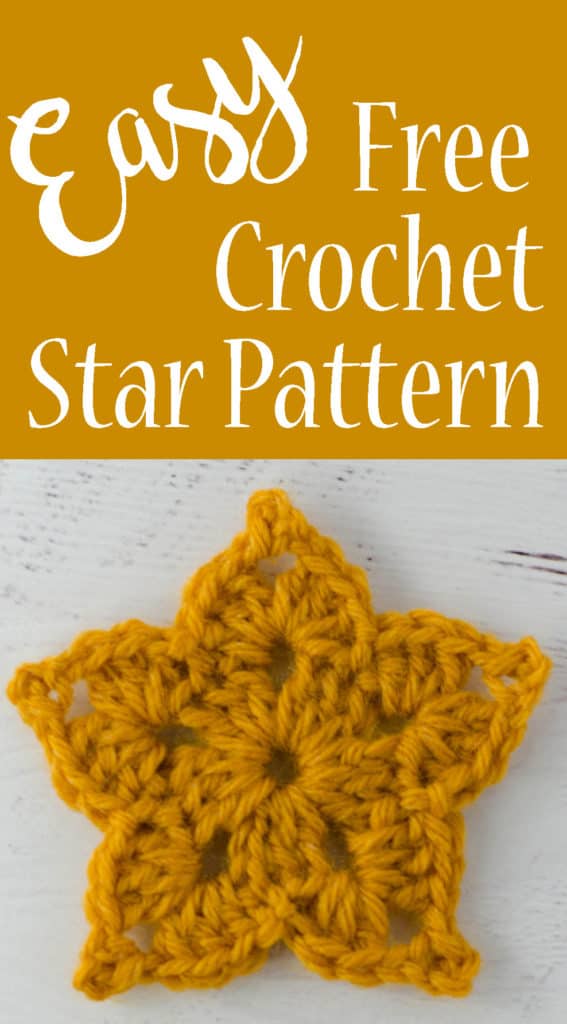 SaveSave