Basic Granny Square Pattern
This post may contain referral/affiliate links. Please read my disclosure for more info.
A granny square is a beautiful thing.  Simple.  Yet beautiful in its simplicity.  I suppose I have a fondness for the basic granny square pattern since a Granny Square was my first real crochet project – a blanket!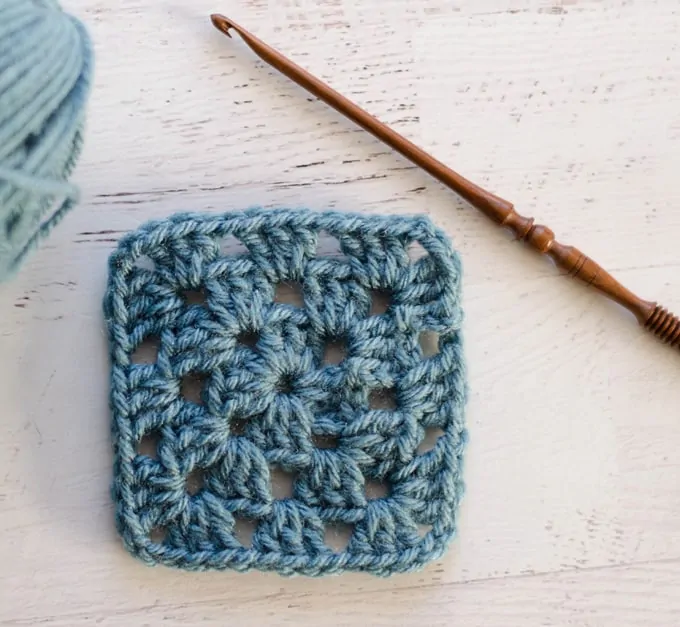 You can even see that little gem in this post here. It's a little cringe-worthy, to be honest. You'll recognize the 1970's colors and any hint of nostalgia will likely be destroyed by the hideous black border. In my defense, there weren't a lot yarn color choices in the everyday craft stores back then, especially for a pre-teen with an occasional babysitting job for spending cash.
But I suppose you could say that the granny square is timeless. I love that this crochet square is just as much fun to crochet in our modern times as it was back then.
Basic granny know how is all you need to be on your way to crochet a throw blanket, a pillow or almost any other make. You can keep it going for one massive crochet blanket or use that traditional granny square to make a patchwork style design.
The classic granny square is iconic. Recognizable in popular TV shows and movies and very likely in the house of someone you know. Perhaps your grandmother, mom, or friend has a basic granny square afghan thrown over a sofa or favorite chair.
A basic granny square features the chain stitch and double crochet stitch worked in groups of three. A chain stitchtypically separates each dc cluster from the next. And in each corner space, a set of double crochet clusters are worked, separated by a couple of chain stitches to form a corner ch 2 sp. 
A popular classic granny square variation will eliminate the chain stitch between the double crochet stitches on the sides. But in any case, the stitches in subsequent rows are always worked in the space between the clusters.
The basic granny square pattern is very easy to learn and memorize, making it a great first project for beginners. It looks amazing no matter the type of yarn or hook you use. And it's the kind of project you'll find yourself starting without needing to even look at a crochet pattern!
Granny Square Pattern:
Resources and tutorials you may find helpful in following this pattern: Crochet Abbreviations, US to UK CrochetConversion Chart.  Find links to stitches on the "Tutorial" menu: Getting Started will show basic stitches used in many patterns and Crochet Stitch Dictionary shows our growing collection of crochet stitch tutorials.
To start, chain 5 and join with a slip stitch.
R1:  Chain 3 (counts as 1st dc).  In the loop work 2dc, ch-2, 3dc, ch-2, 3dc, ch-2, 3dc, ch-2, sl st to top of starting ch 3.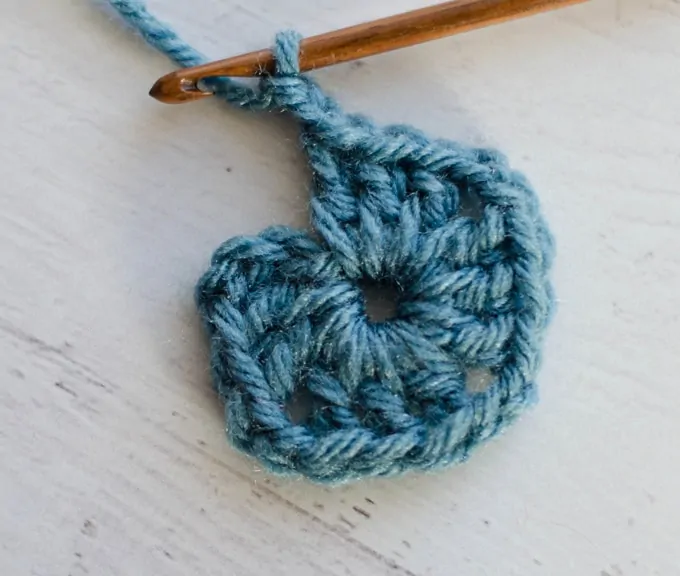 R2:  Sl st to next space. Ch 3, 2 dc, ch-2, 3 dc (1st corner made), *ch-1, [3dc, ch-2, 3dc] in next corner*, repeat * to * 2 more times.  Ch 1.  Join with a sl st to the top of the 1st ch.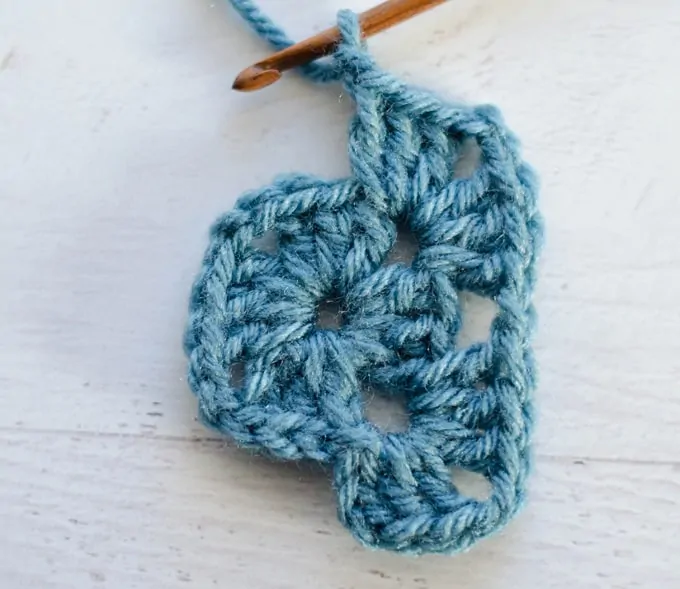 R3:  Sl st to next space, [ch3, 2dc, ch2, 3 dc] in space for corner, *ch1, 3 dc in next space, ch1, in next corner space work 3dc, ch2, 3dc*, repeat * to * twice, ch1, 3dc, ch1, join to top of starting ch3.
To work additional rounds, sl st to next space.  In corners work [3dc, ch 2, 3dc].  In spaces on sides work 3dc.  Work a ch1 in between the dc clusters on the sides.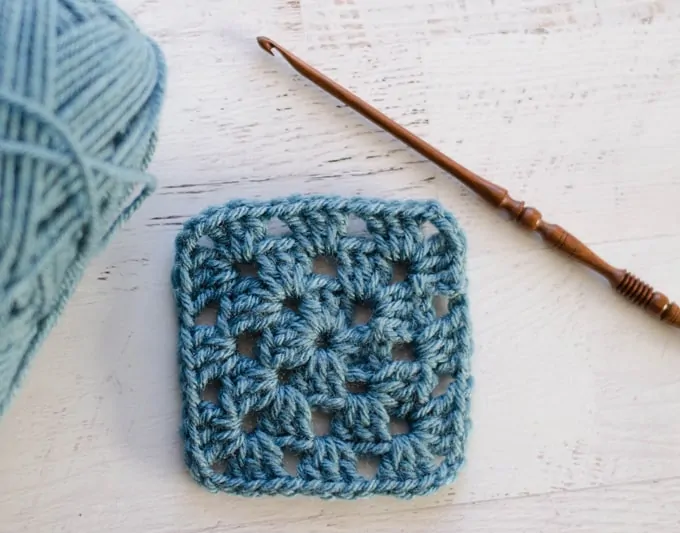 More Free Granny Square Patterns
If you love the Basic Granny Square pattern, you might also like to check out these other granny squares.   You can find all our Granny Square Patterns here.

1. Solid Granny Square  //   2. Sunburst Granny Square  //   3. Puff Daisy Square
I love seeing your finished projects!  If you are enjoyed this Basic Granny Square Pattern,  I'd love to see your granny square and finished projects on Instagram, be sure to tag me @crochet365knittoo.  If you are on Facebook, stop over to the Crochet 365 Knit Too Facebook page or pop over to the Crochet365KnitToo Club and share a photo!  I'd love to see your work!