Crochet Christmas Wreath Patterns Yule Love
This post may contain referral/affiliate links. Please read my disclosure for more info.
In terms of handmade decorations, crochet Christmas wreath patterns really hold a special place in my heart. No matter the style of someone's home, you can find an adorable wreath to make that will brighten up the season.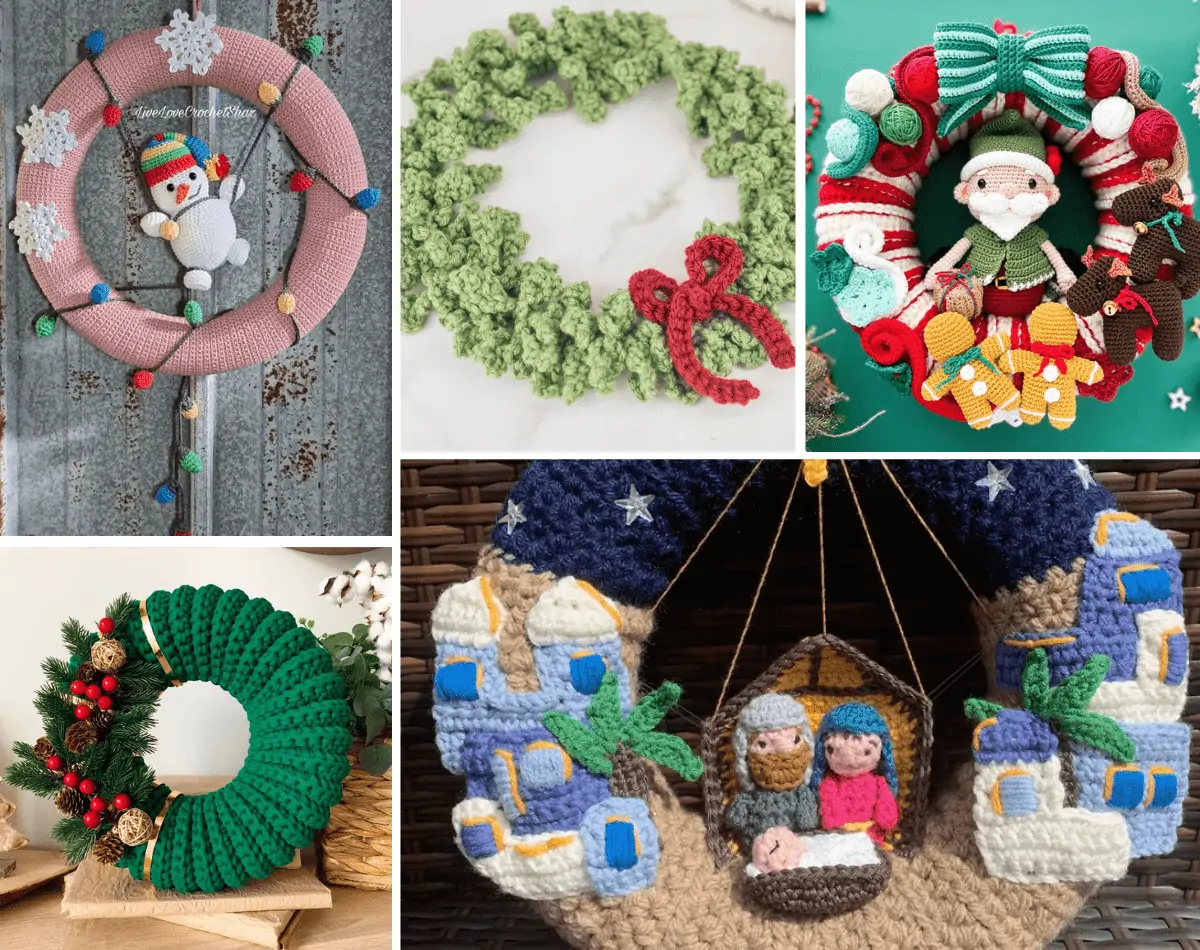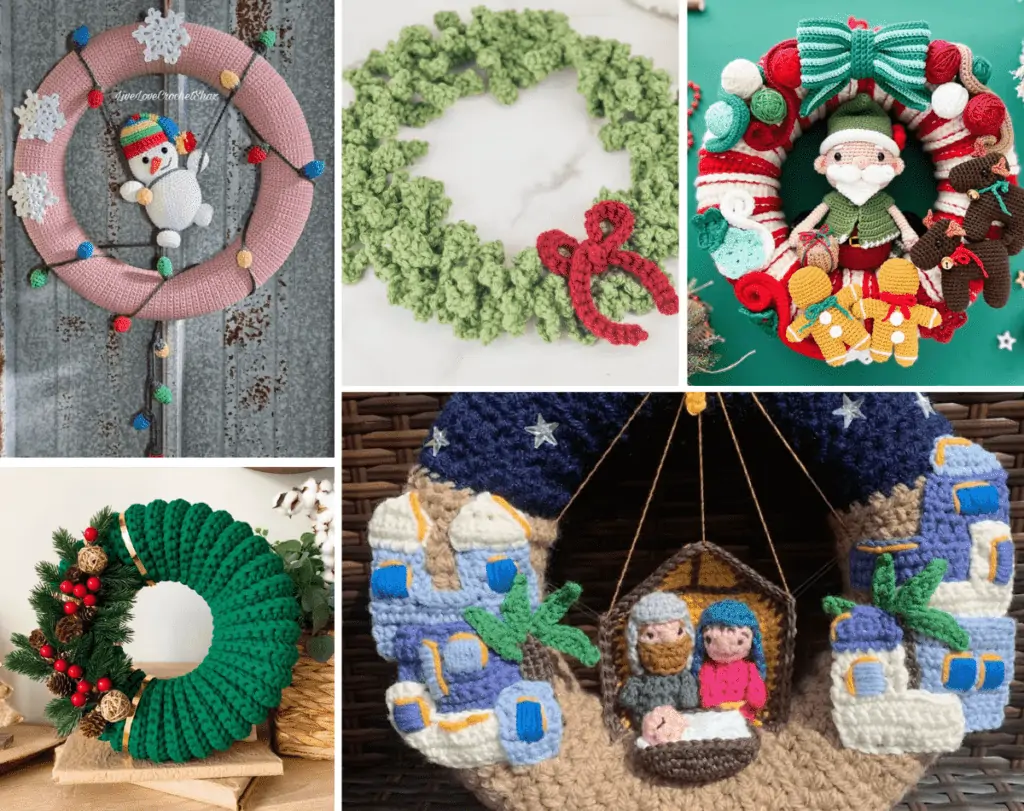 For a variety of these patterns, you can change up the finishing touches so the finished items look vastly different from each other, allowing you to use the same pattern over and over. As a result, you'll have a variety of finished wreaths all made with someone special in mind.
Most of these patterns use a variety of basic crochet stitches, so make sure that you know how to work a single crochet stitch, double crochet stitch, and slip stitch (sl st). Since these great patterns won't take a long time to complete, your adorable wreath is just a few steps away!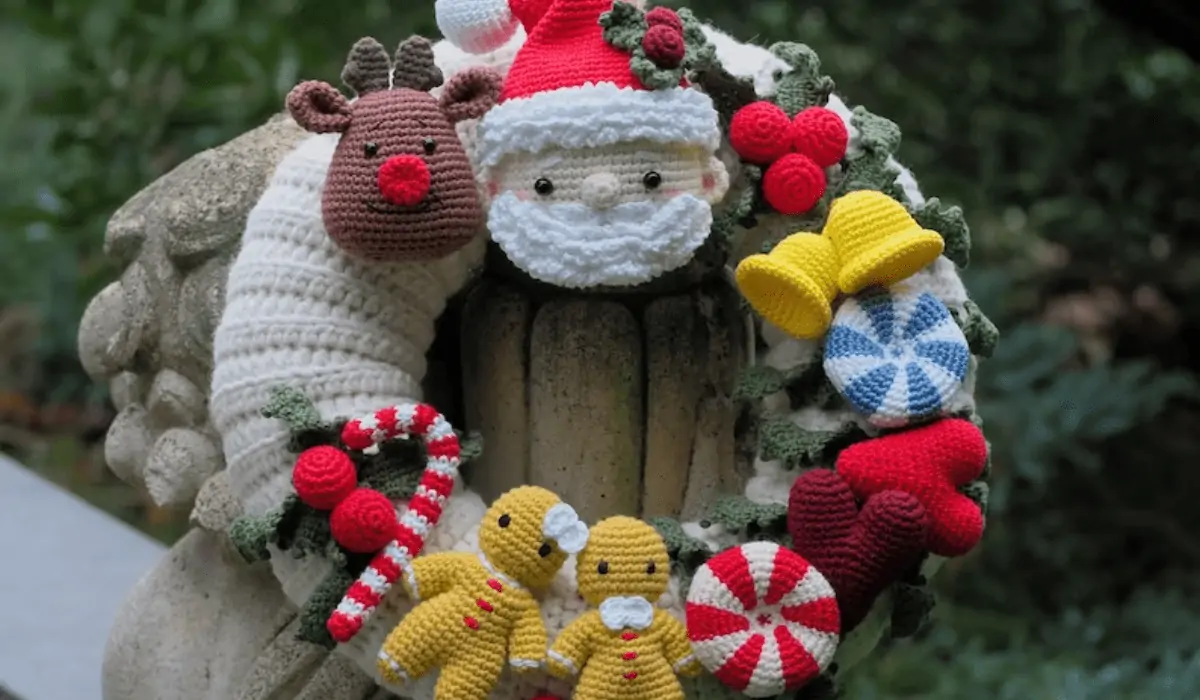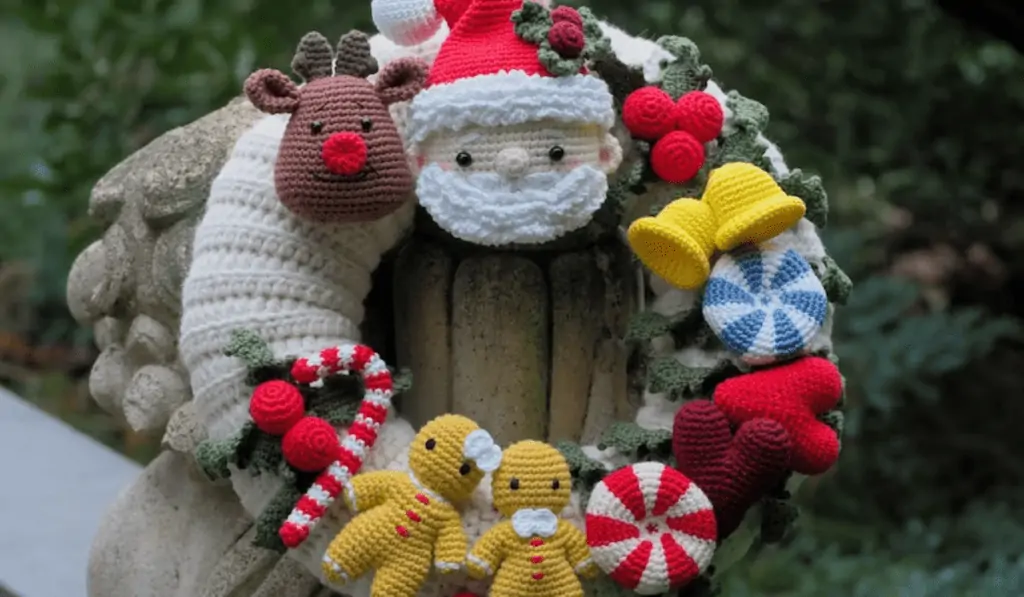 I adore this crochet Christmas wreath pattern by RNata! The white yarn of the wreath really highlights the different items. Plus, these patterns are versatile enough that they could be easily turned into cute ornament patterns! The little candy canes and peppermint candies are a favorite of mine in this pattern but there are truly so many elements you can change to give this more of a personal touch.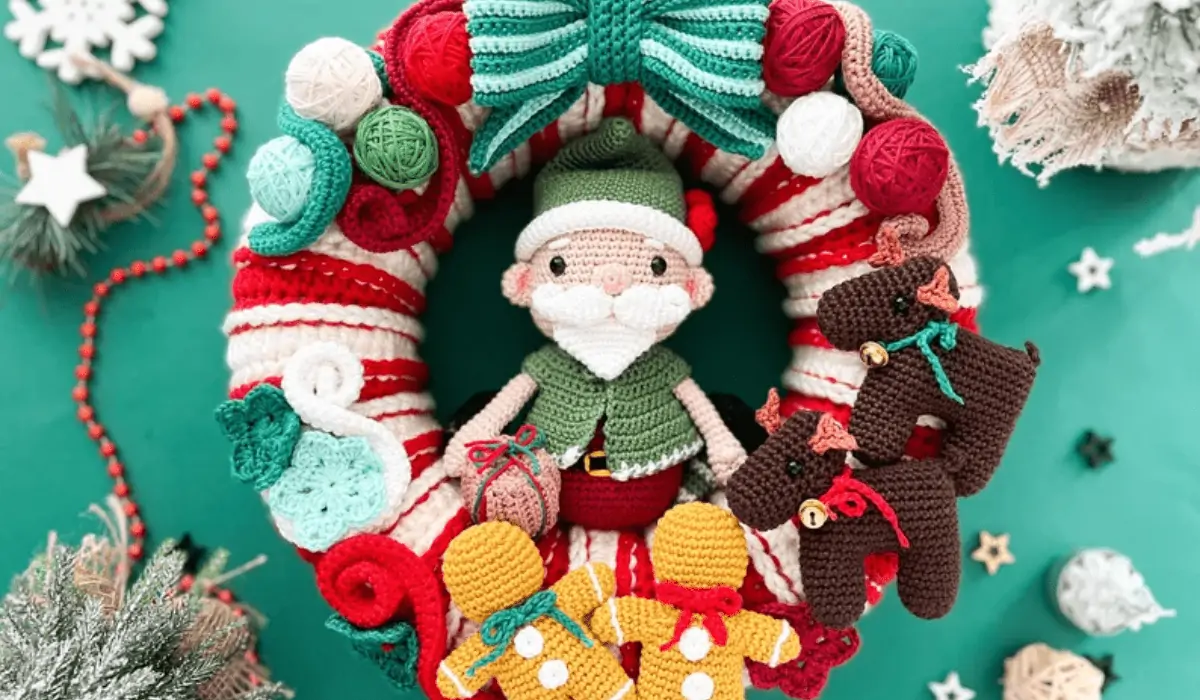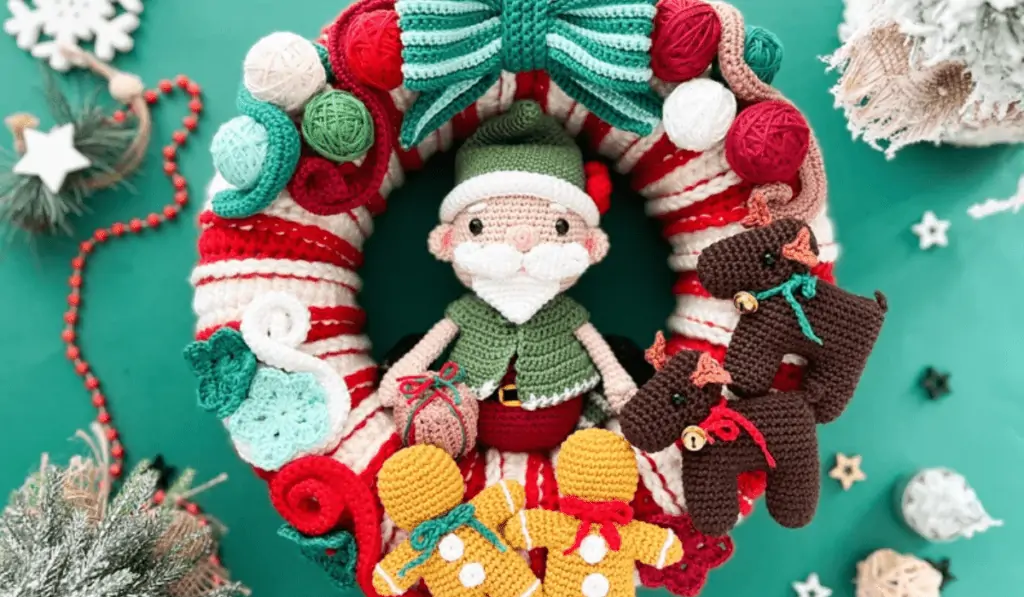 Another gorgeous wreath by RNata! I really like this candy cane wreath that prominently features Santa Claus in the center. Plus, there's such a fun variety of wreath ornaments in this pattern that you can really make it your own.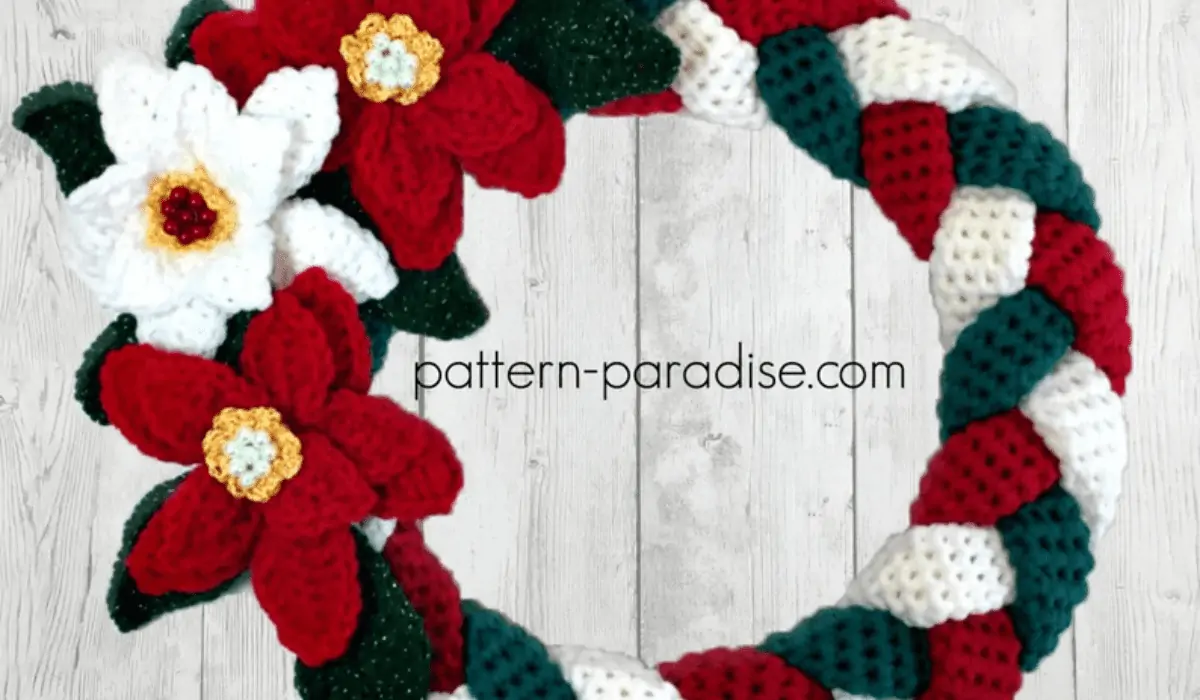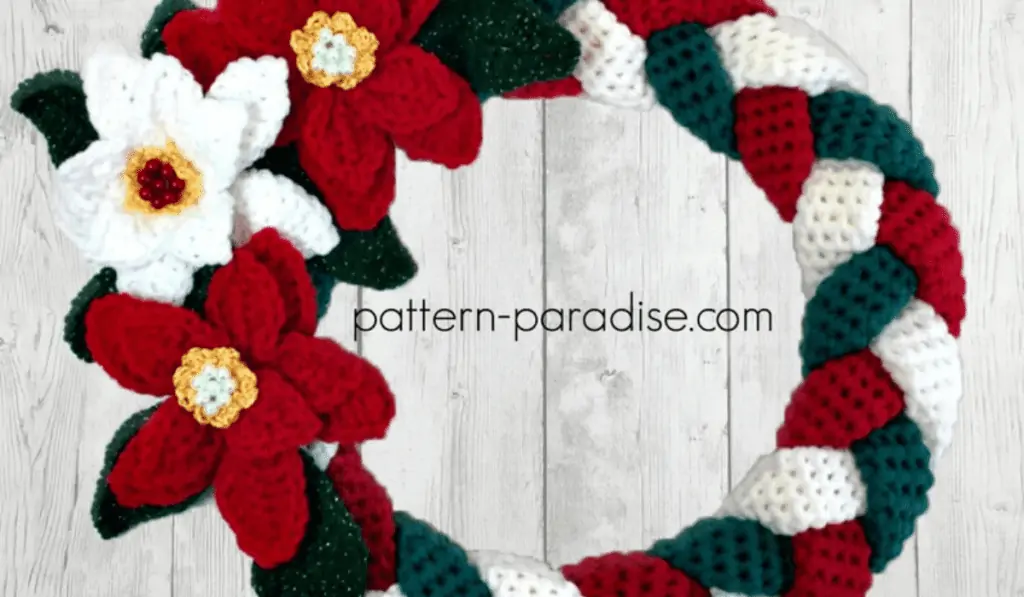 This adorable wreath by The Pattern Paradise is more on the classic side. I really love the flowers on this crochet wreath pattern, but you can easily change the flowers for a different look. This is also a great pattern if you want to change it up every season as the colors can be easily substituted to reflect the different holidays.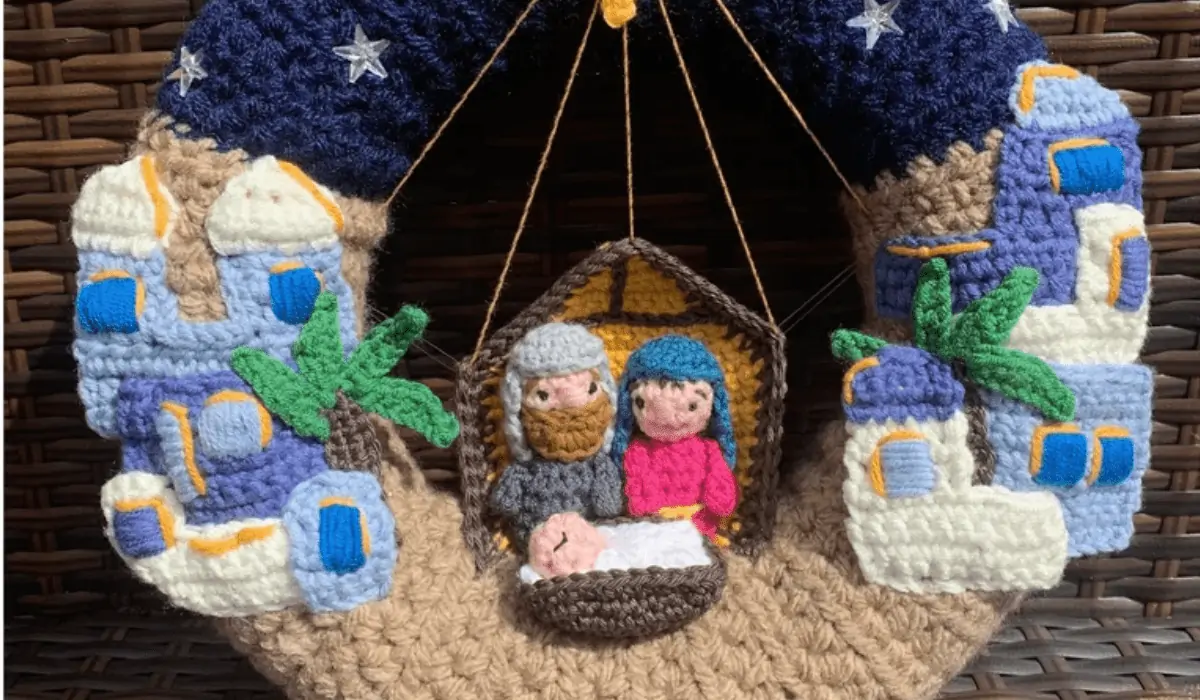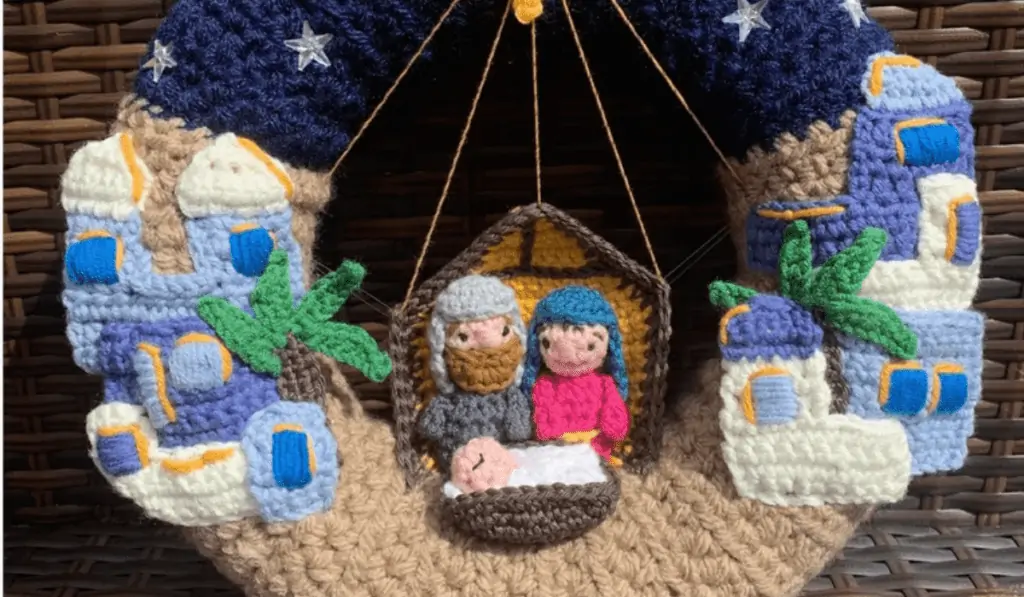 This amazing crochet wreath is by Lau Loves Crochet, and I love all the detailing that goes into this pattern. This would make a great holiday gift as well as holiday decor in your own home.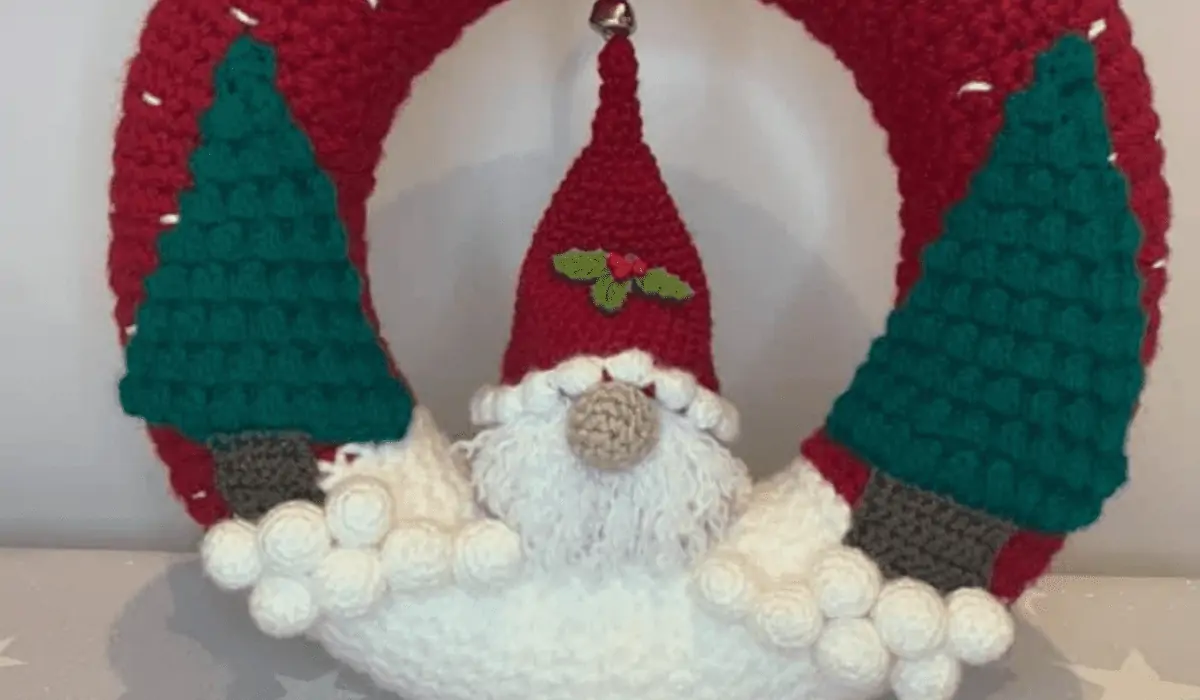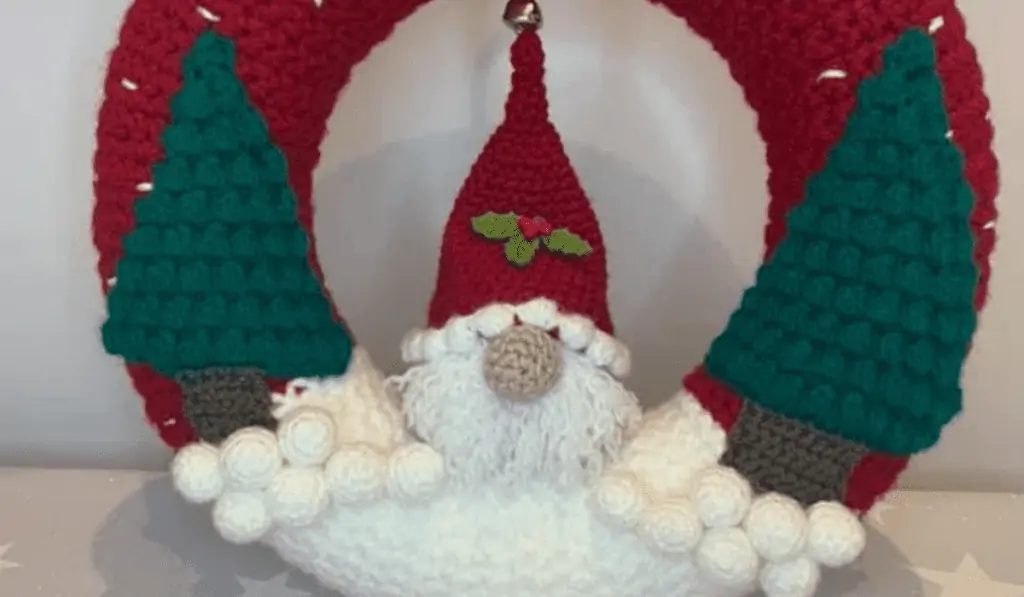 I love the little bits of yarn that make up the snowballs on Squibberly Rose's Christmas wreath. Plus, the gnome amigurumi pattern for this wreath can be used in different parts of your home as fun holiday decorations.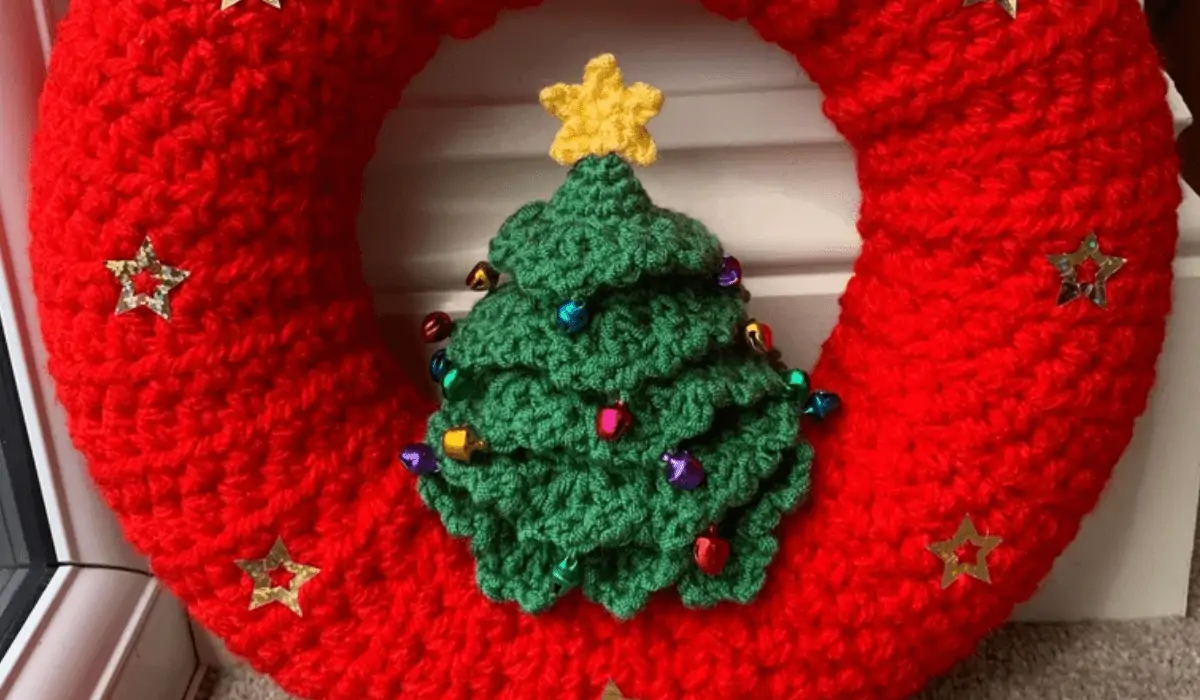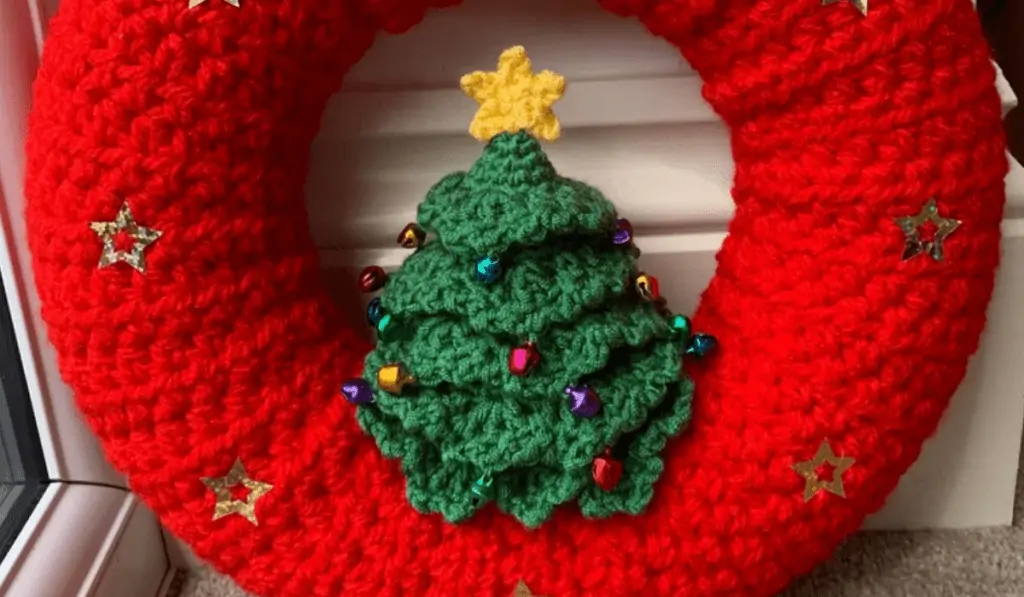 This wreath crochet pattern by Lau Loves Crochet is so adorable. Personally, I love that this pattern has its own mini Christmas tree with its very own jingle bell ornaments. Too cute! Plus, I love how the red yarn really draws your eye to the wreath itself.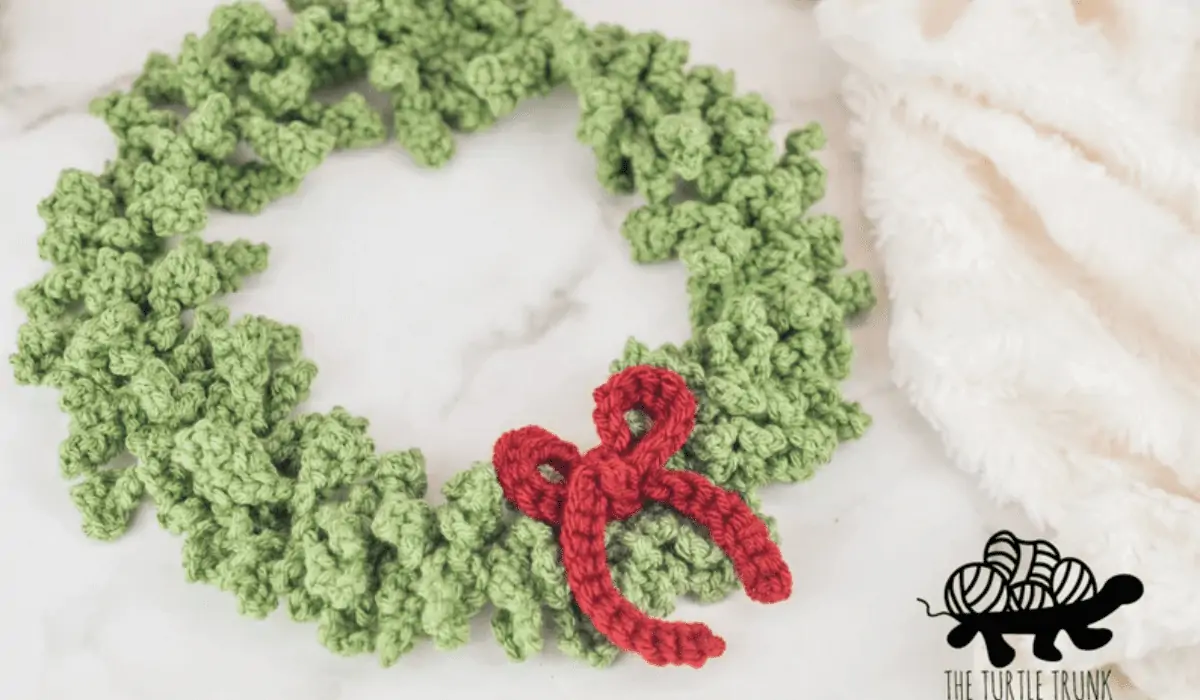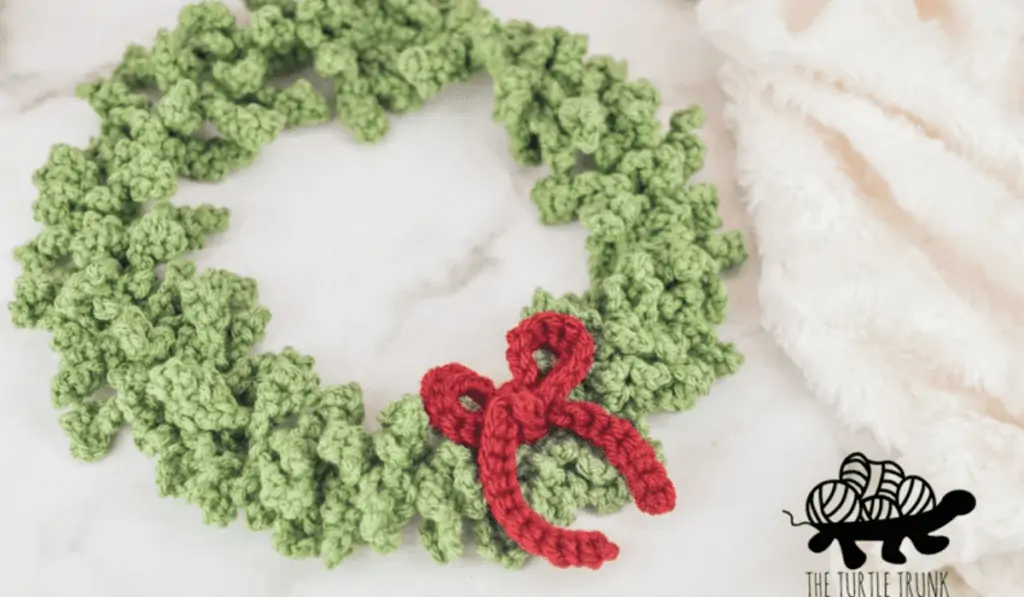 This classic holiday wreath by The Turtle Trunk can be made rather quickly and is super cute! If you're looking for something a little more traditional this holiday season, this pattern is going to be perfect for you.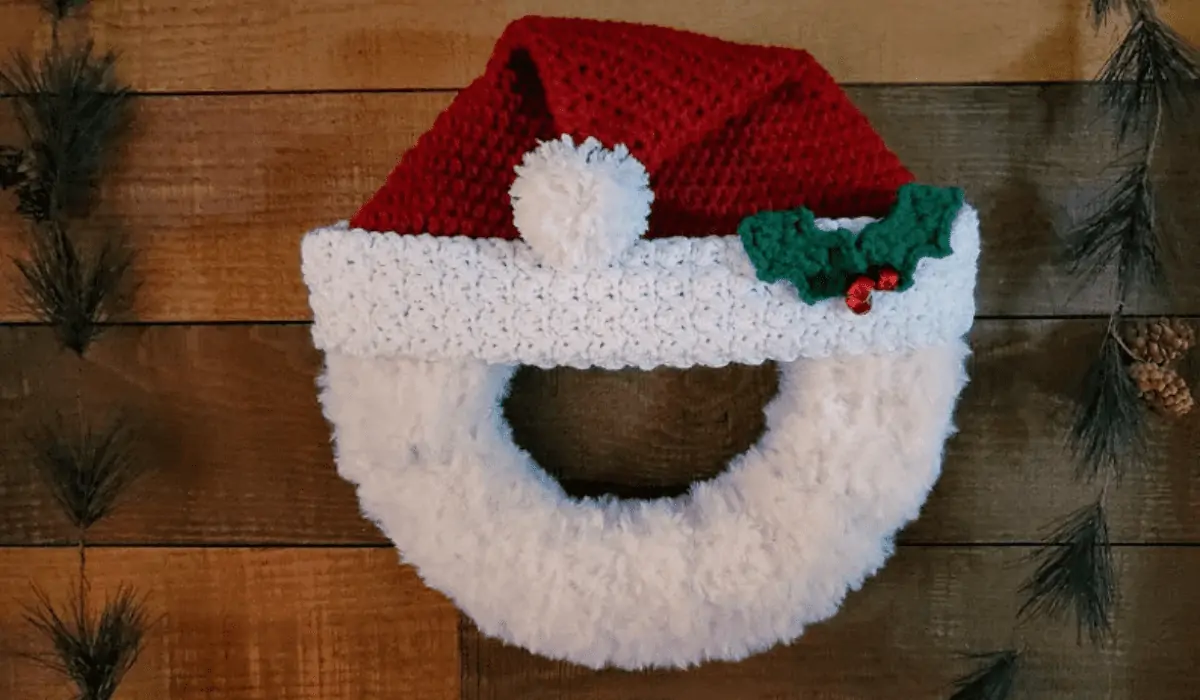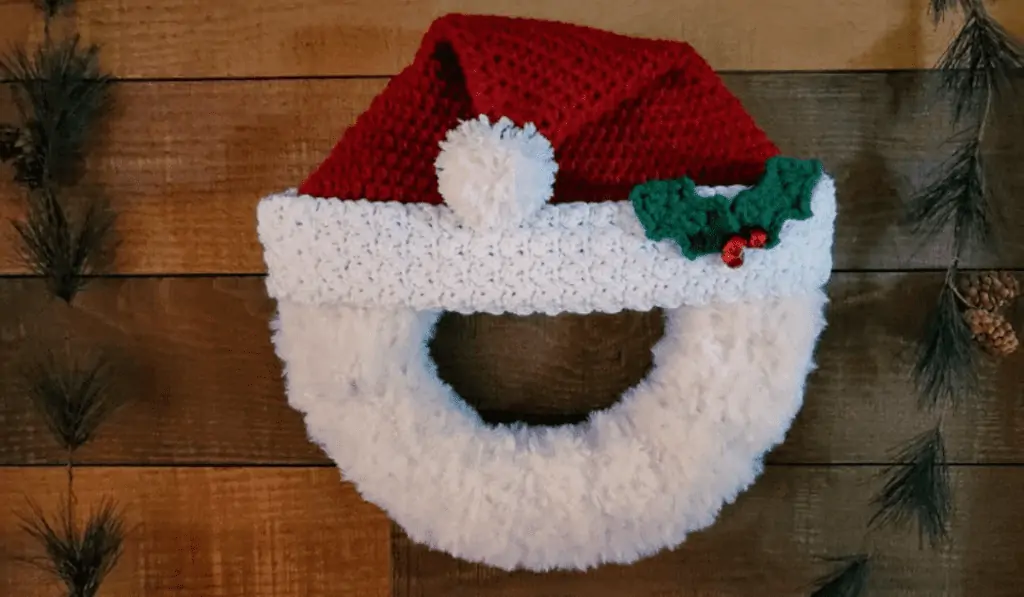 Ho Ho Holy cow is this wreath by Highland Hickory Designs adorable! Personally, I love that the fuzzy yarn makes it look like Santa's beard.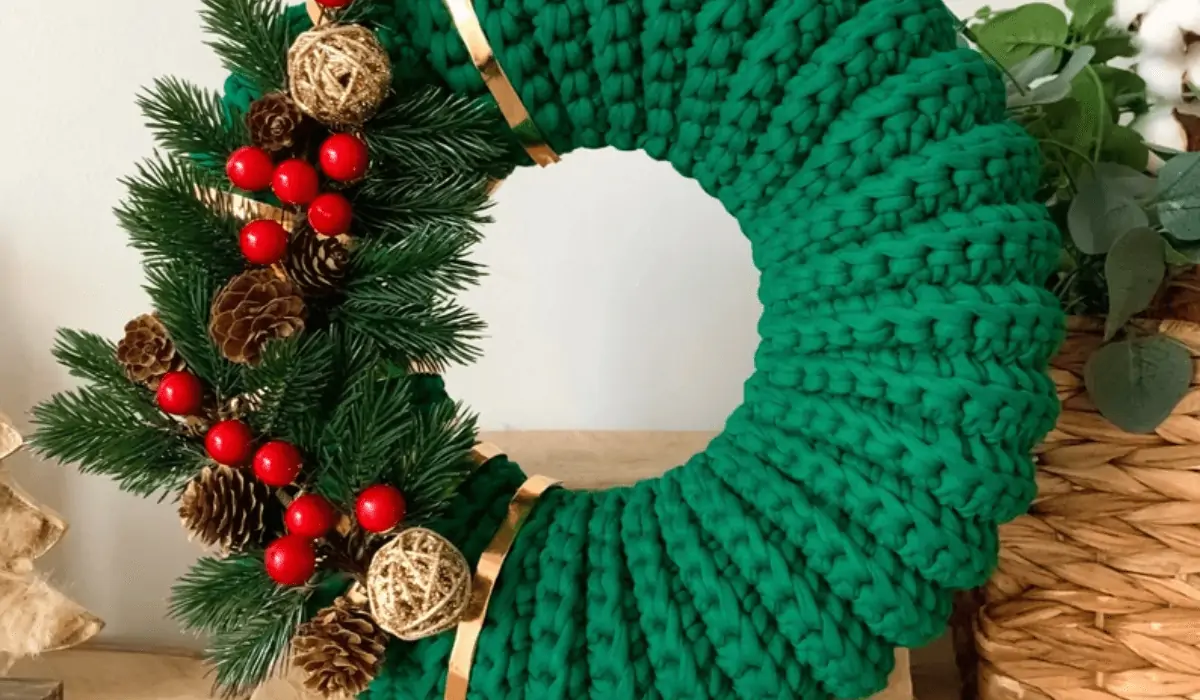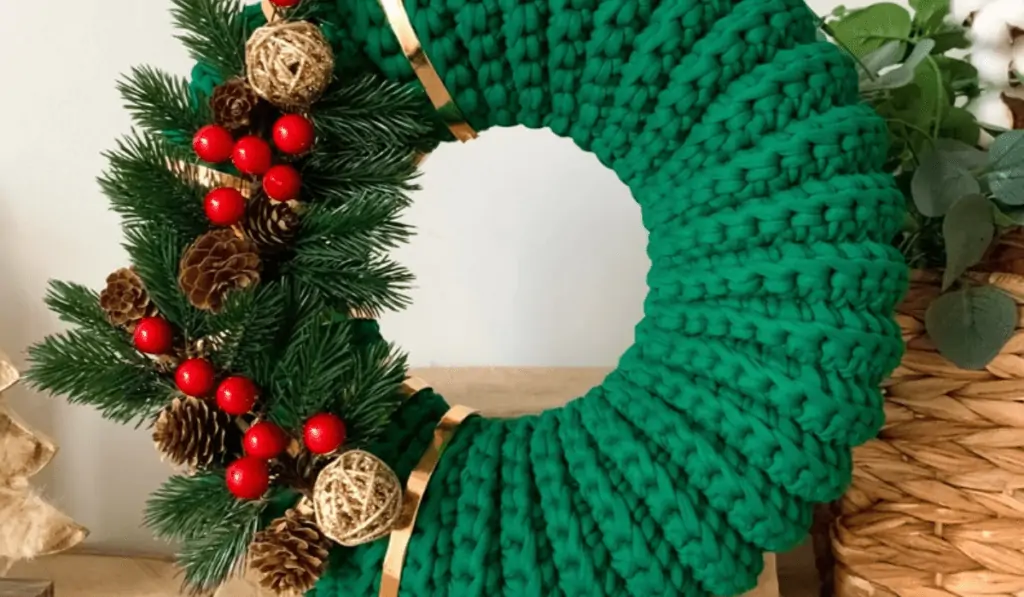 There's a lot to love about this wreath pattern by Wow Bag Shop Design. First, I love the combination of crocheted and non-crocheted items such as pine cones and hollies with strips of gold. One benefit is that this really cuts down on your crochet time if you don't have much time while still resulting in a beautiful, finished project.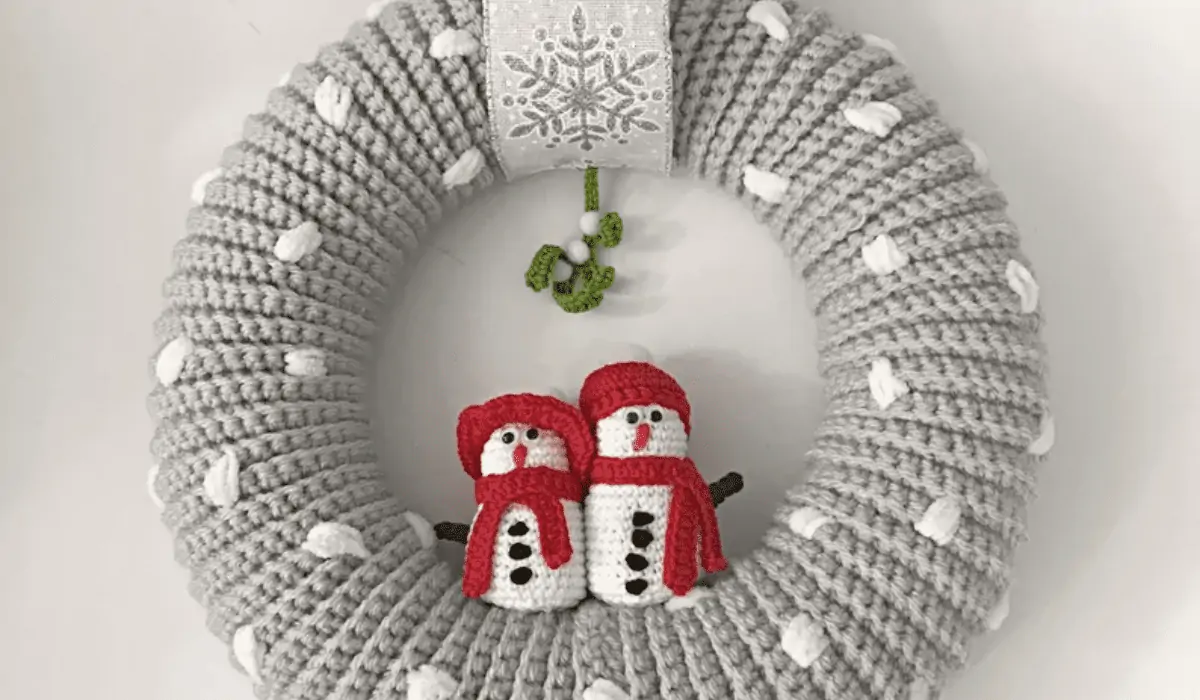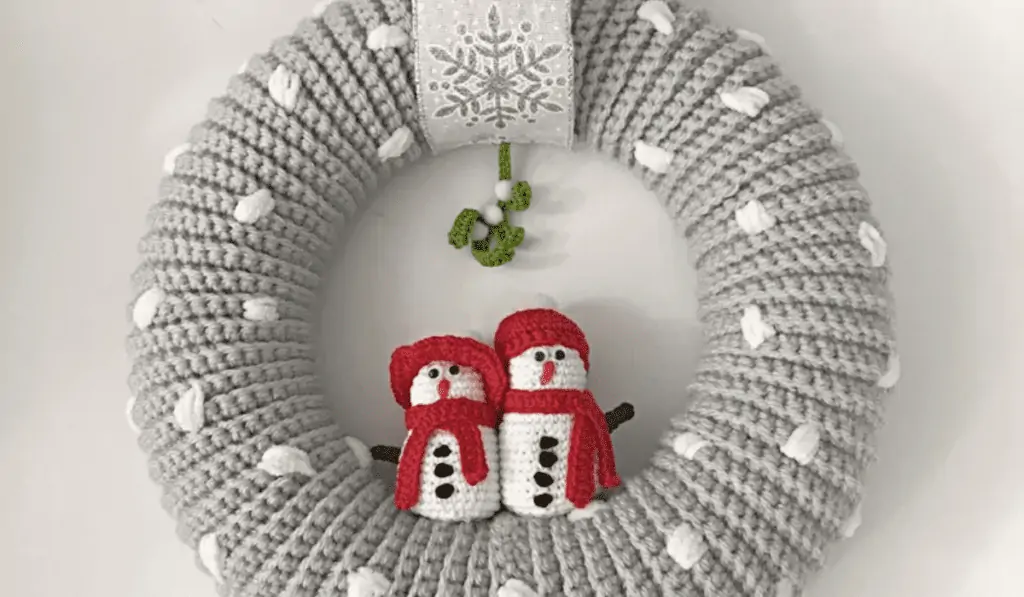 If you're looking for a festive wreath for newlyweds, this pattern by Little Crochet Emporium would make such a lovely gift!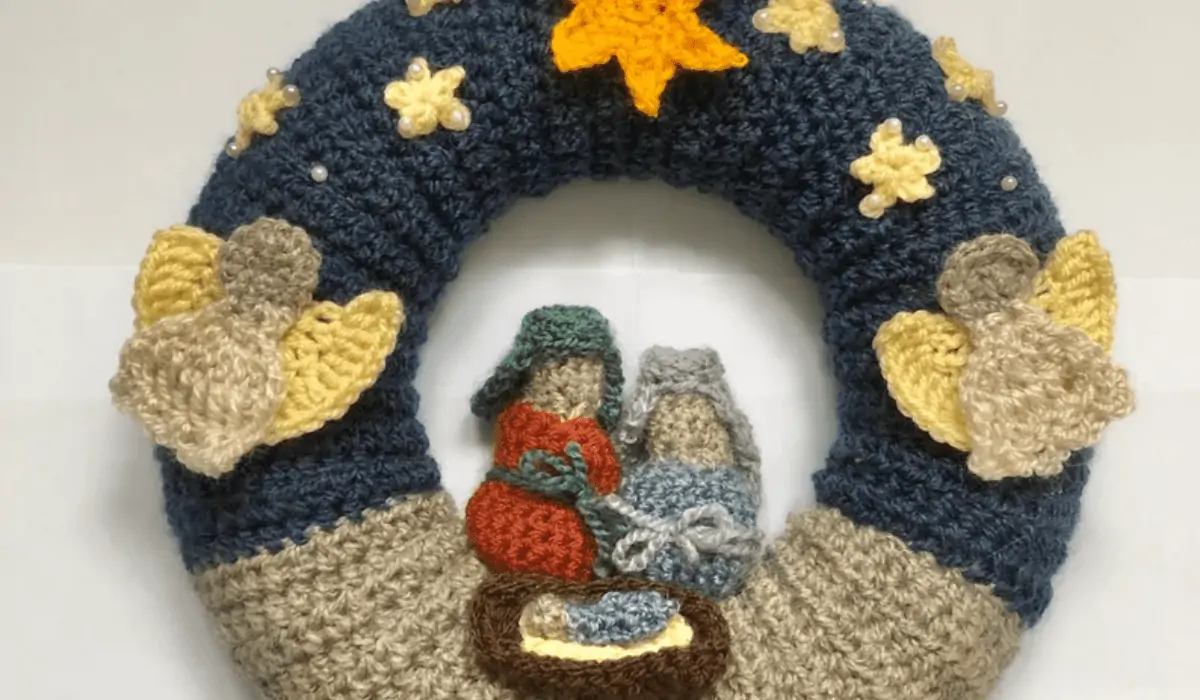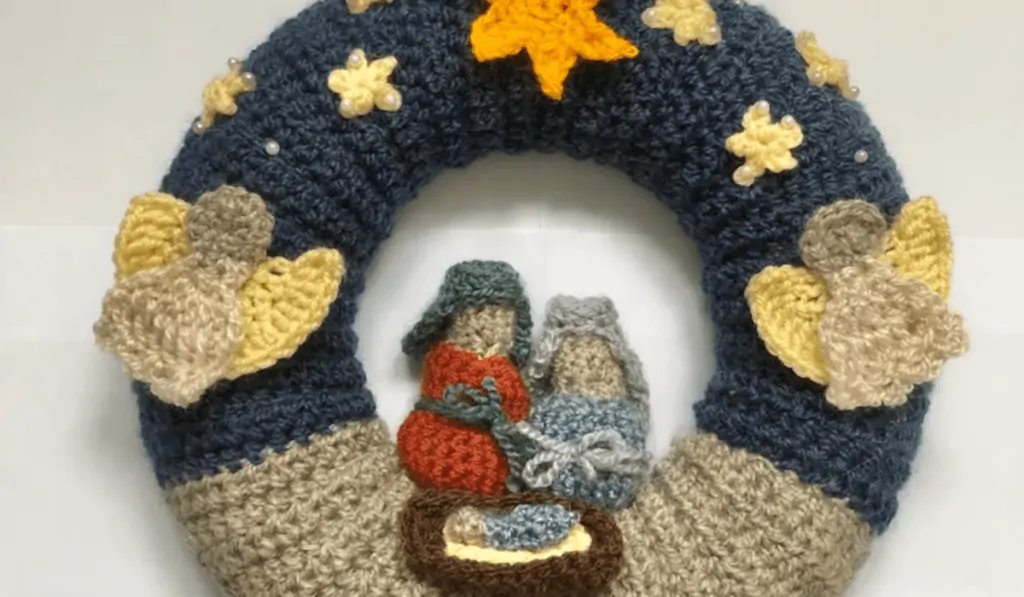 This Christmas Nativity Wreath by Jess B Crochet is super cute! I also love when the angels are included in the crochet patterns so I don't have to hunt down a secondary pattern if I want to include them.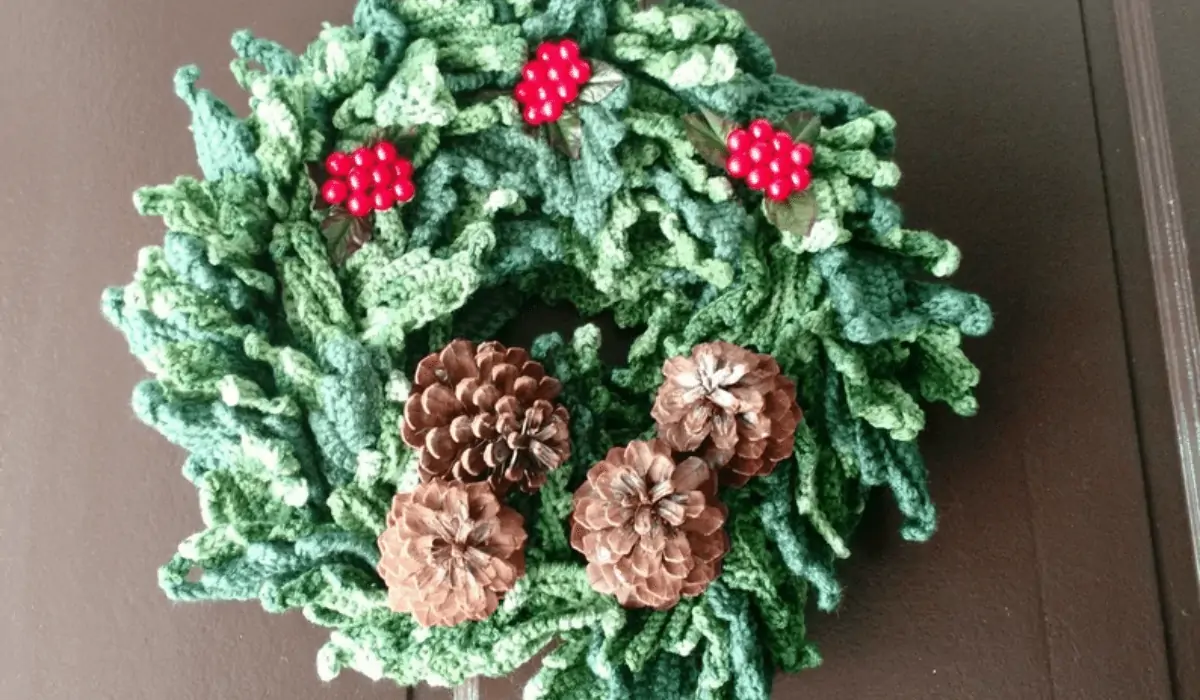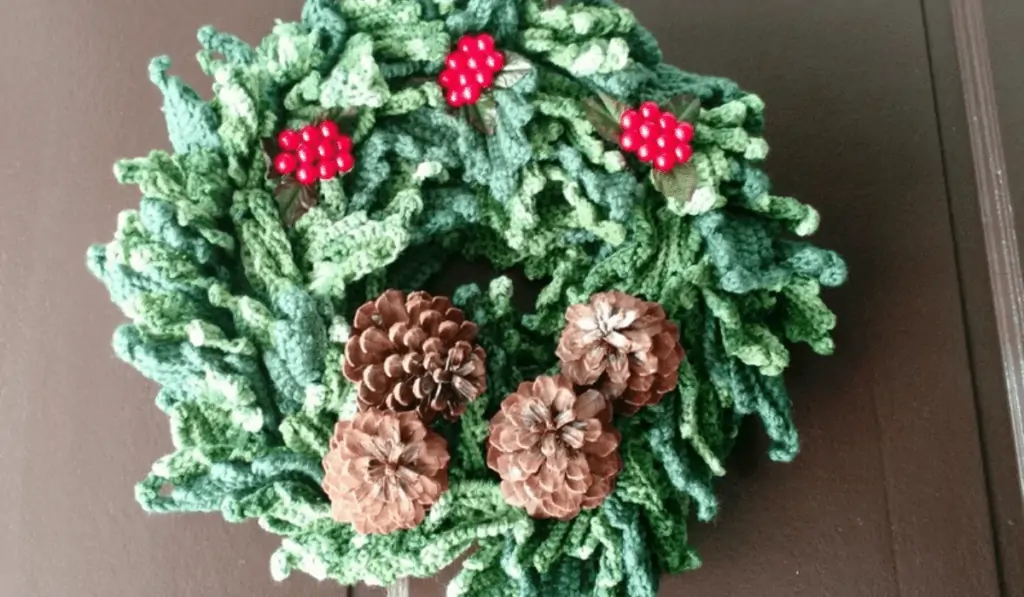 Sometimes you just need a traditional and classy crochet wreath pattern, and that's exactly what this pattern by Knot My Designs offers. Plus, if you look in the description of the Etsy post, there is also a free version of this wreath if you want to try it first.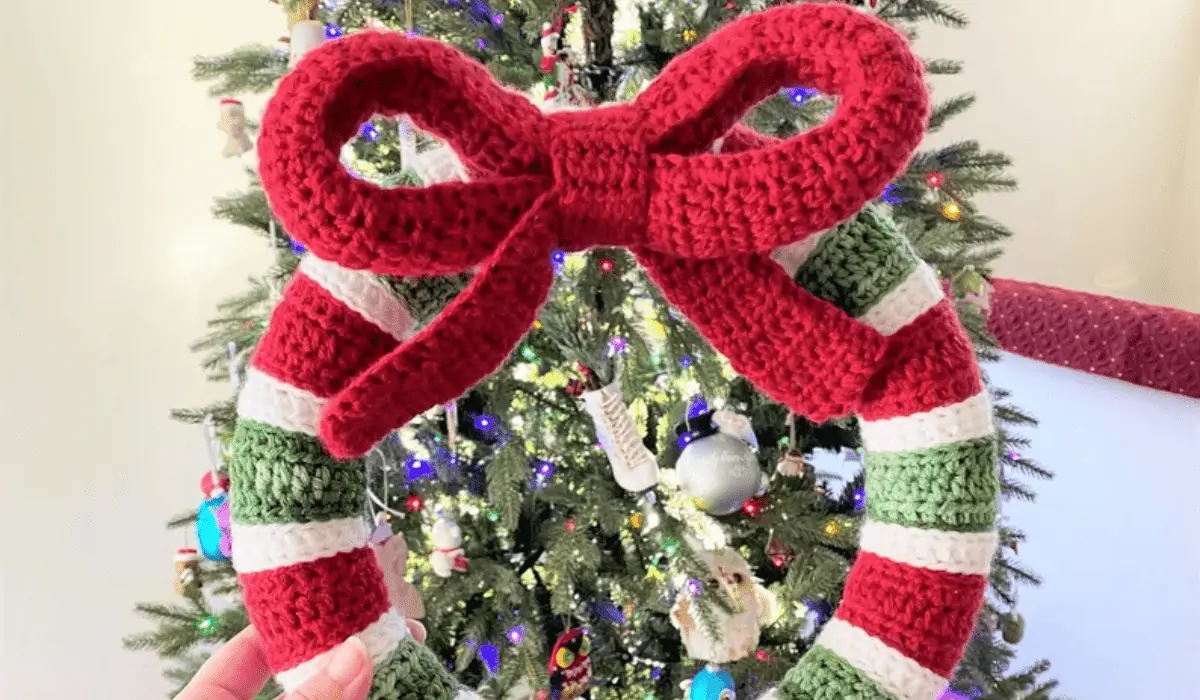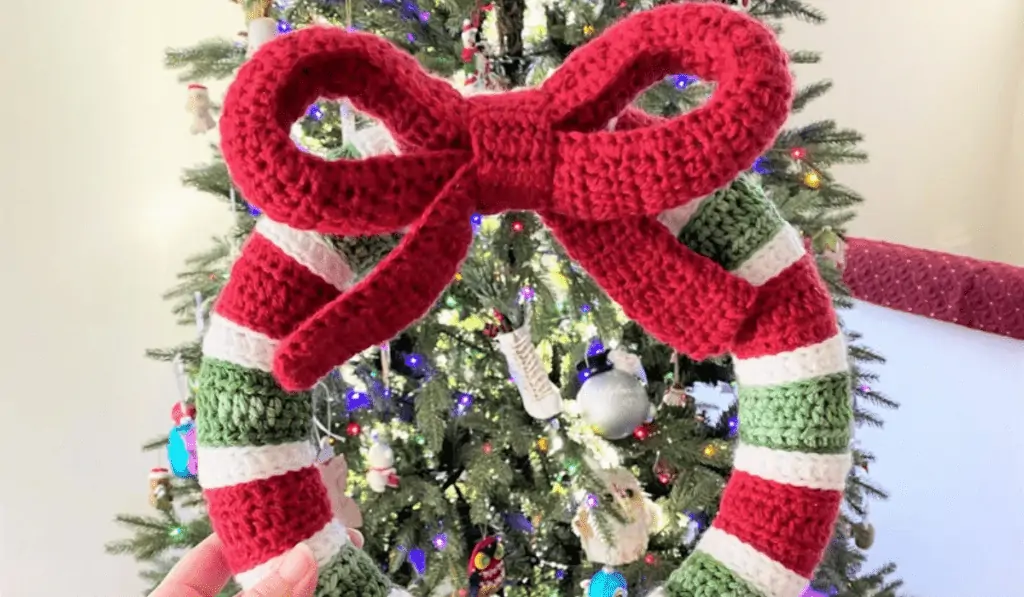 K Hook Creations' Christmas wreath is an awesome crochet wreath if you're looking for something simplistic. I really love this large red bow as it seems to give this wreath just enough detailing without seeming to go overboard.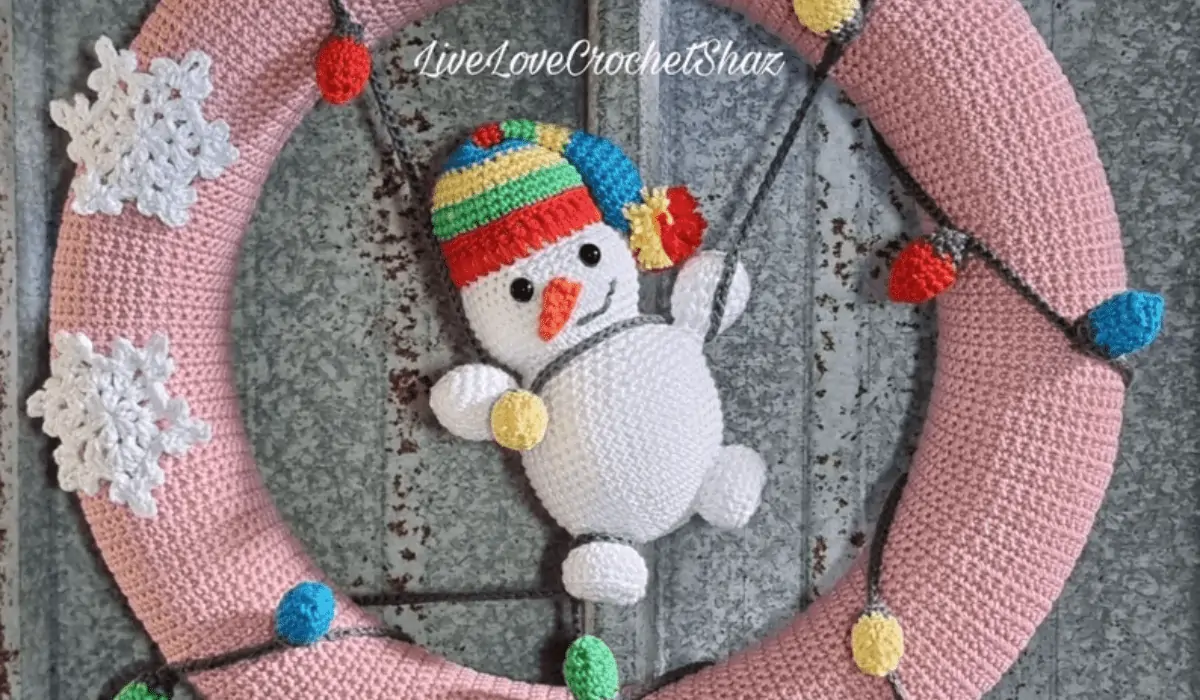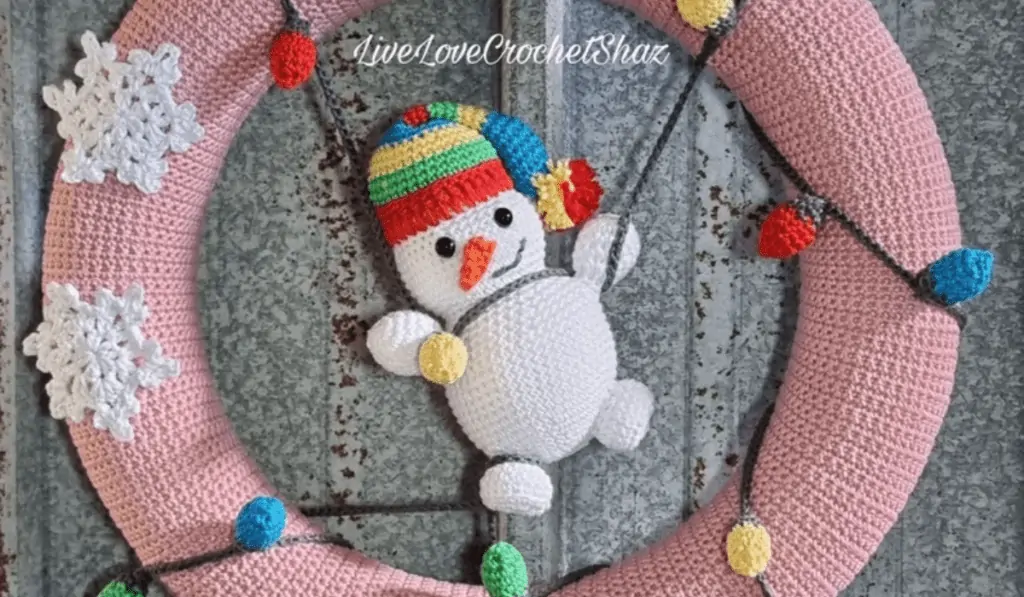 If you want to bring a little more fun into this already cheerful holiday, this Snowy tangle pattern by Live Love Crochet Shaz. Plus, you can really change up the solid color of the wreath itself to really anything to give it more of a personal touch for whoever you're making this pattern for.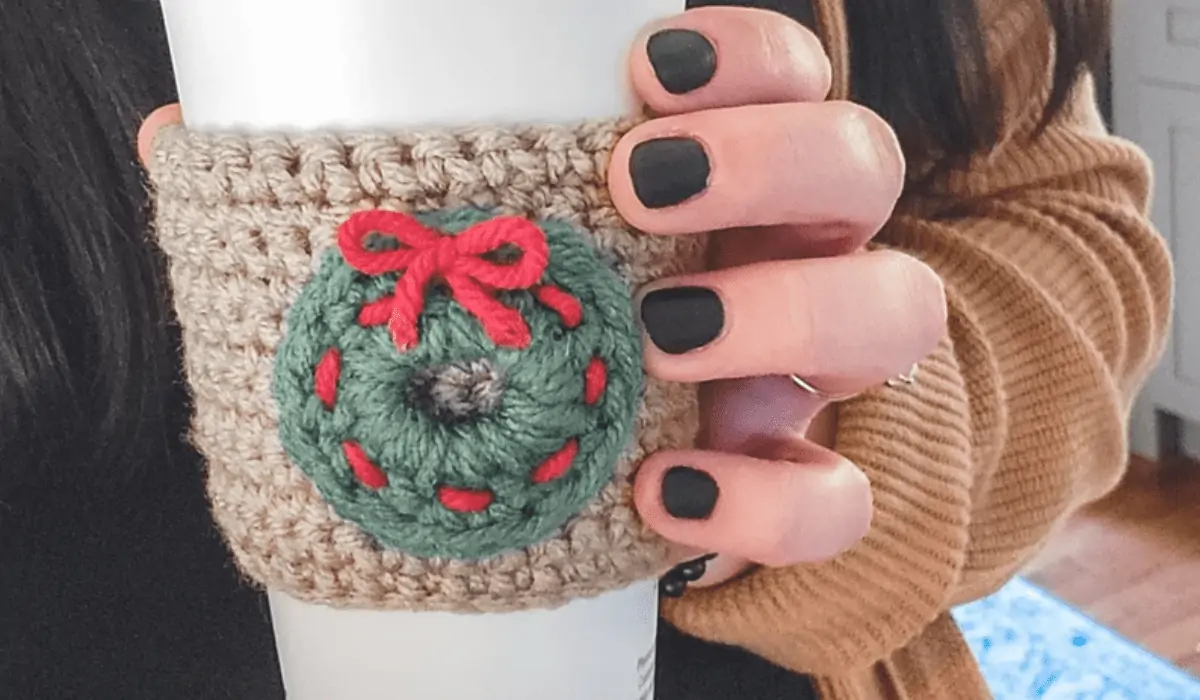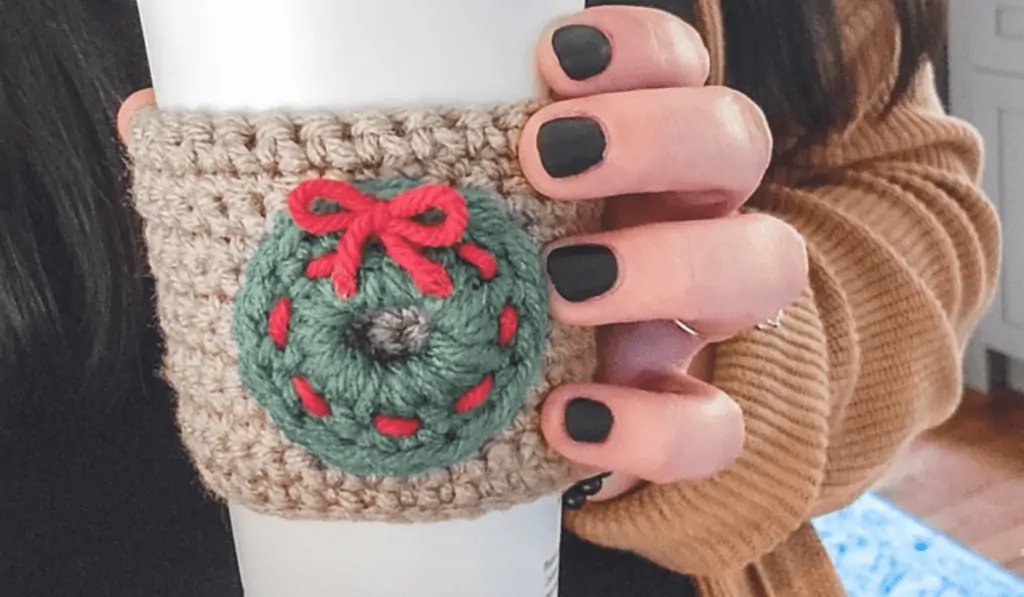 If a full wreath seems a little daunting, these mini wreath cozies by HC Crochets are a great place to start. Plus, they're simply so cute! This is also another pattern that's available for free if you look at the summary.
I love seeing your finished projects! If you enjoyed making one of my patterns I'd love to see yours on Instagram, be sure to tag me @crochet365knittoo. If you are on Facebook, stop over to the Crochet 365 Knit Too Facebook page or pop over to the Crochet365KnitToo Club and share a photo! I'd love to see your work.