Fall Crochet Patterns Perfect for Cooler Weather
This post may contain referral/affiliate links. Please read my disclosure for more info.
Grab your crochet hook and get ready to bring on fall with these gorgeous fall crochet patterns!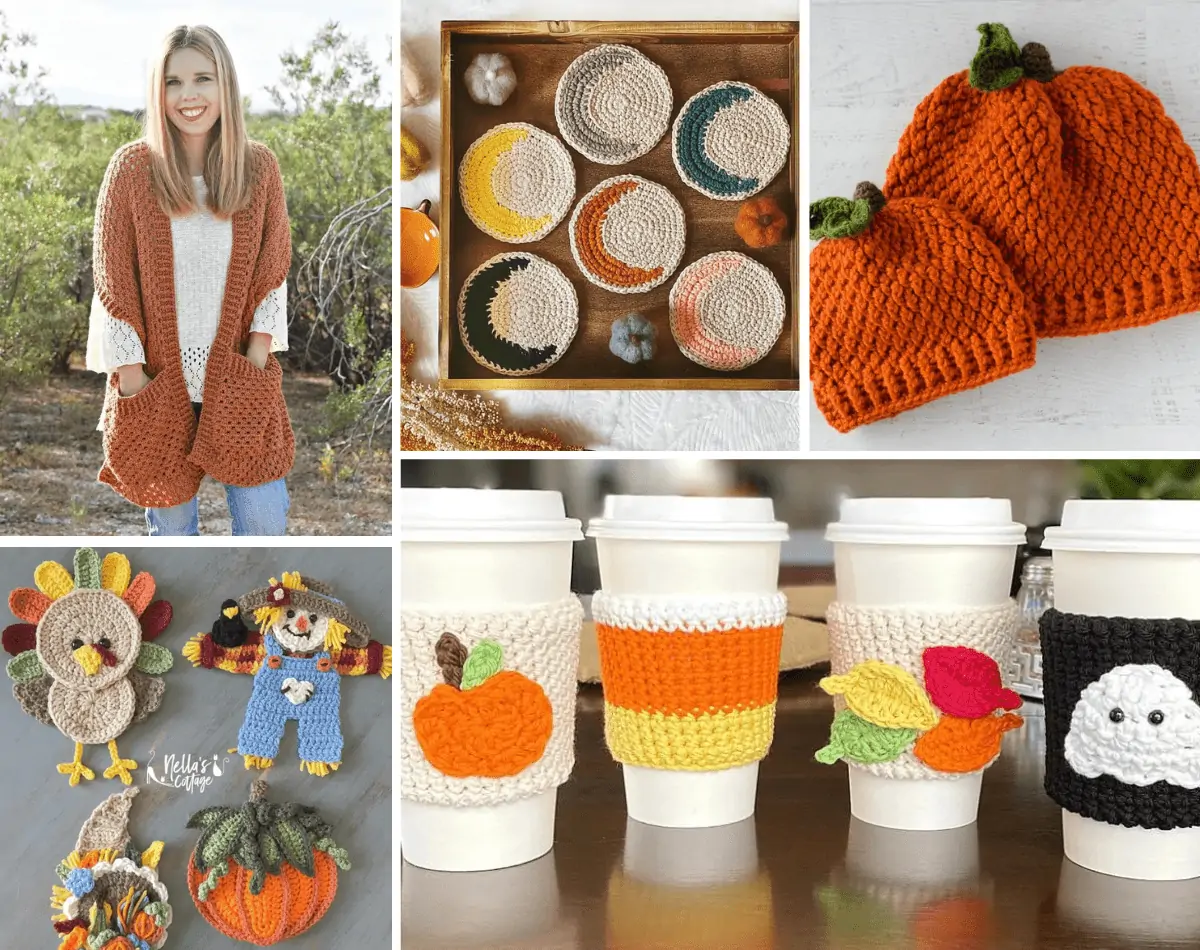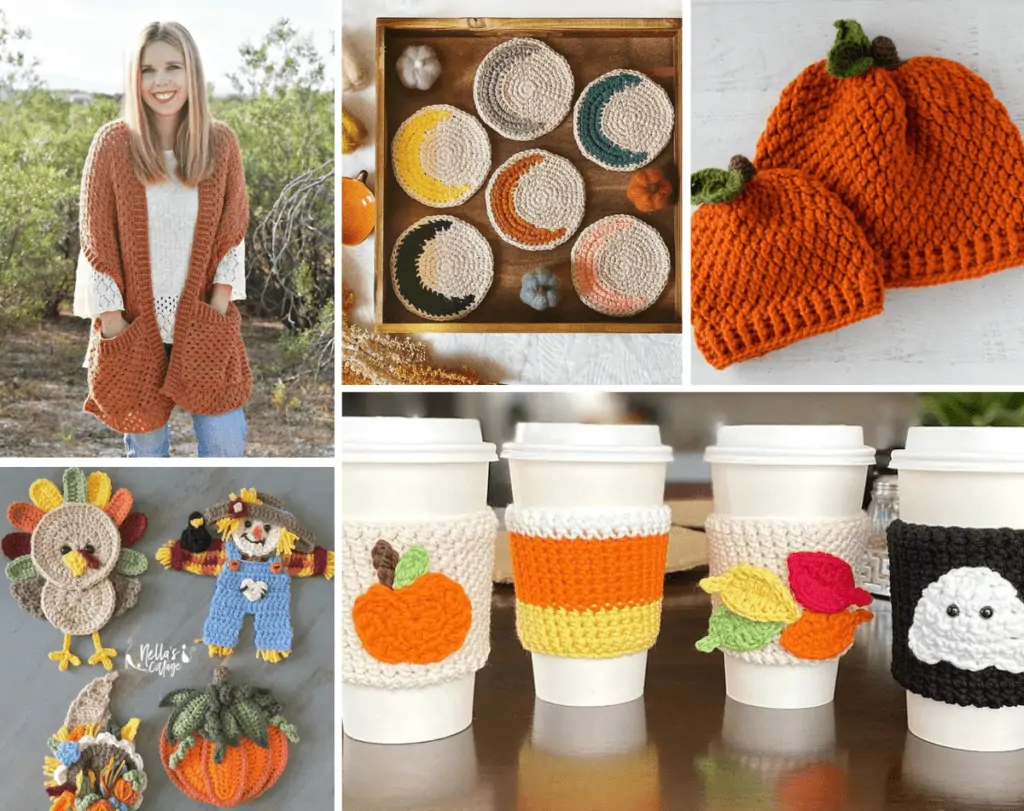 I love fall like nobody's business. Cooler temperatures. Beautiful fall colors. Apple Cider. Cozy blankets. I love all of it!
And maybe the best part of all is the fall crochet season! It's the perfect time of year to lean into those glorious fall colors for your home decor or to snuggle under crochet blankets and crochet the perfect project for the season.
I'm really loving this mix of crochet patterns. From my darling crochet pumpkins and fall wreath to other creative pumpkin patterns, and so many other fun and easy projects! The best part is that they won't take long to make and many can be made from worsted weight yarn you may already have at home!
Most of these patterns use a variety of basic crochet stitches, so make sure that you know how to work a single crochet stitch, double crochet stitch, and slip stitch (sl st). Since these great patterns won't take a long time to complete, your fall make is just a few steps away!
Fall Crochet Patterns
These beautiful fall crochet patterns are going to have you grabbing a pumpkin spice latte, your crochet hook and some gorgeous yarn to work on your latest creation. Whether you're looking for fall decorations that look great on a dining table, you just want to bring all those fall vibes into your living room and family spaces or you're looking for a fun pattern for the perfect gift, these crochet fall patterns will have you reaching for your hook!
I love seeing your finished projects! If you enjoyed making one of my patterns I'd love to see yours on Instagram, be sure to tag me @crochet365knittoo. If you are on Facebook, stop over to the Crochet 365 Knit Too Facebook page or pop over to the Crochet365KnitToo Club and share a photo! I'd love to see your work.