Crochet Fall Decor: You'll Fall in Love
This post may contain referral/affiliate links. Please read my disclosure for more info.
Fall is the perfect time to dress up your home with perfectly themed crochet projects. If you need some new crochet fall decor, look no further!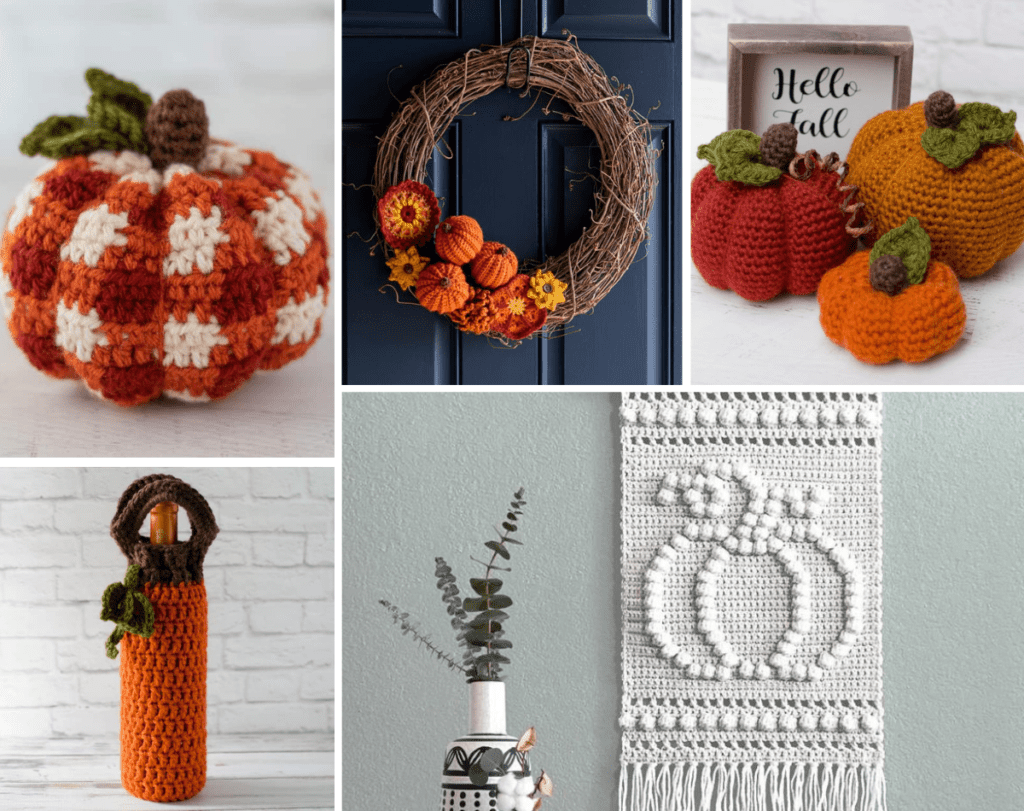 With your crochet hook in hand and a few simple stitches, any of these crochet patterns can be gracing your home in no time.
Most of these patterns use a variety of basic crochet stitches, so make sure that you know how to work a single crochet stitch, double crochet stitch, and slip stitch (sl st). Since these great patterns won't take a long time to complete, your crochet fall decor is just a few steps away!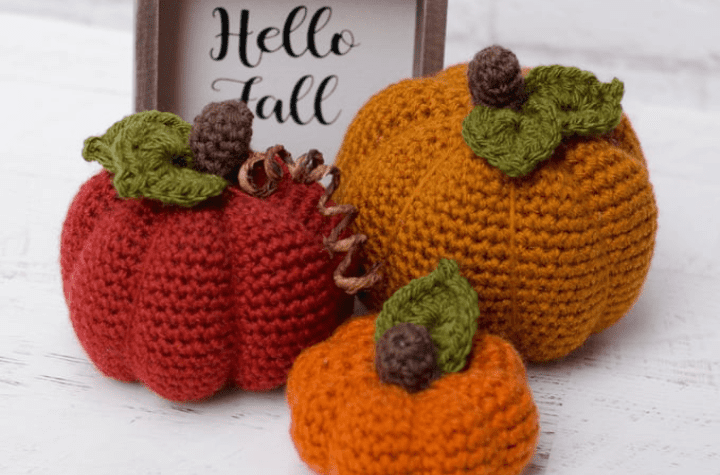 Who doesn't want some cute crochet pumpkin patterns to brighten up their home? I am still absolutely in love with my pumpkin pattern which comes in three sizes. It also includes an adorable crochet leaf pattern, and maybe best of all, the pattern is available for free on my site!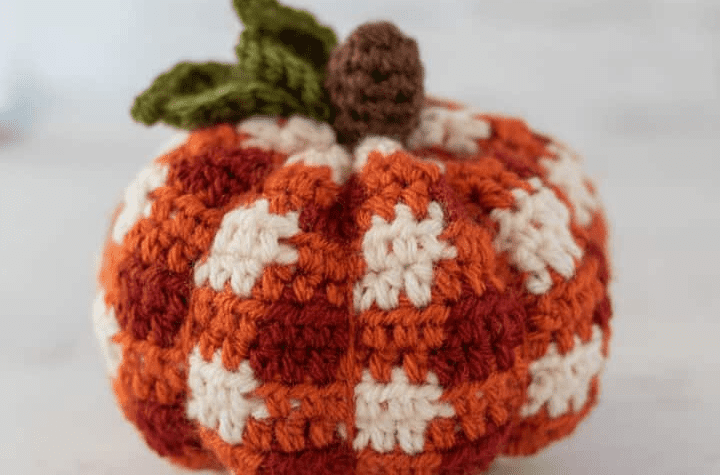 This plaid pumpkin design is a fan favorite with my followers, and honestly, it has such a soft spot in my heart. I think this pattern turned out so cute, plus it uses a variety of fall colors instead of just a solid traditional orange color, which I think is fun.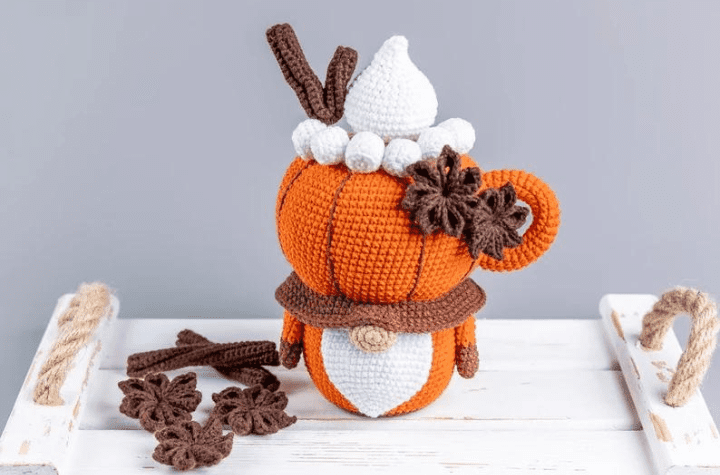 Mufficorn always has super cute patterns, but this pumpkin spice gnome really takes the cake! The pattern includes some super cute crochet leaves as well as these adorable marshmallows and cinnamon sticks that are simply to die for.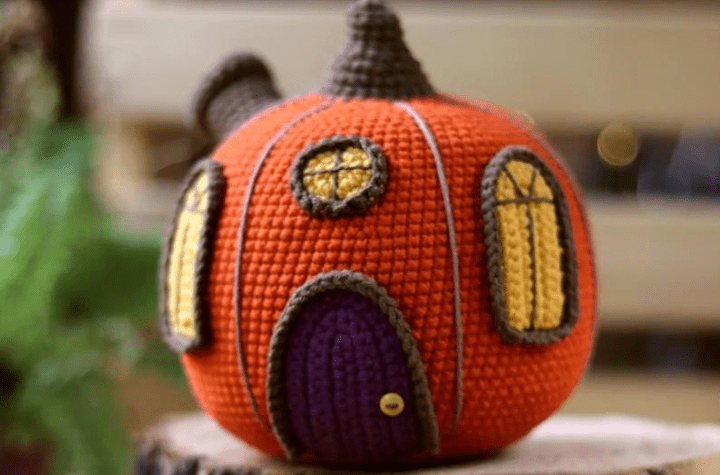 No fairy garden would be complete without this adorable pumpkin house by Medvedik Toys Design. There is also a variation that includes a witch hat with witch legs sticking out from the chimney that I just think is too cute!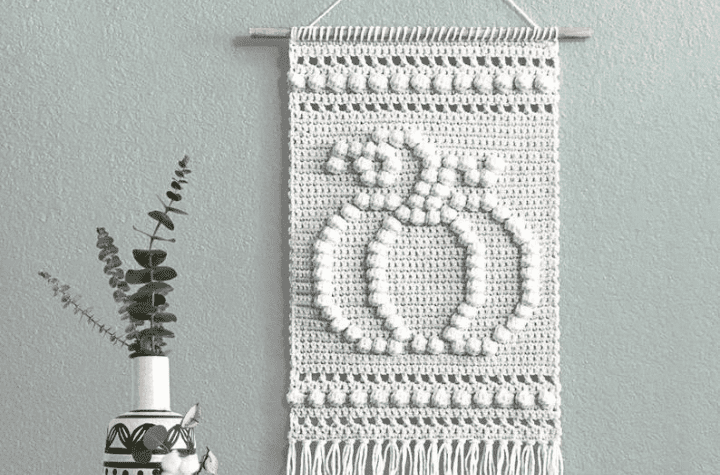 If you're looking for a more modern crochet project that would fit in with a neutral color scheme, this crochet pumpkin wall hanging pattern by Little Light Design Company is perfect for you! I love that this would fit most people's aesthetic and can be the perfect fall gift for someone that doesn't have a lot of counter space for other types of decor.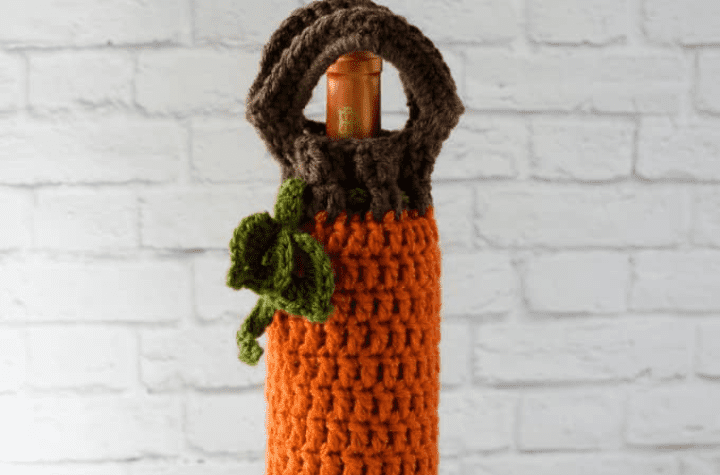 If you want to display your wine this Fall, then you have to make this adorable pumpkin wine cozy! This crochet pattern is available for free on my site, and it's such a show stopper you can't help but be in love.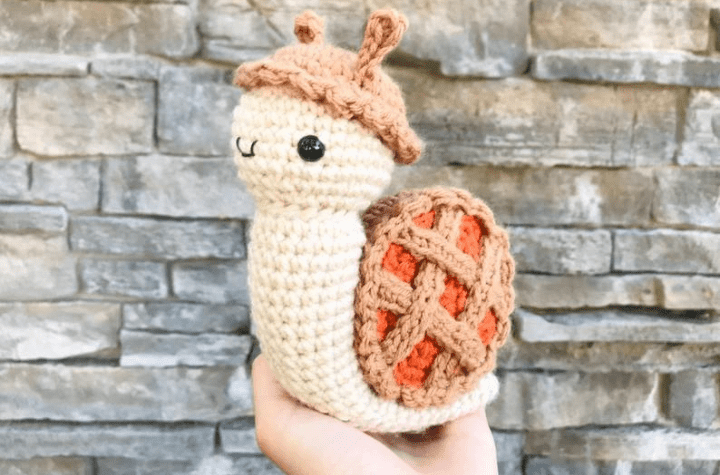 This is such a cute crochet decoration for fall! I love how happy this little pumpkin pie snail by Stuffing Stuff looks. Honestly, this would be the perfect table decor for your Thanksgiving feasts.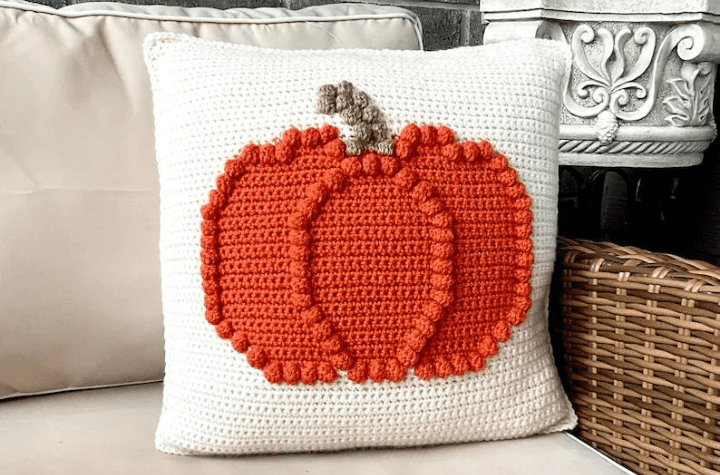 Everyone needs fall crochet pillows, right? Seacliffe Cottage created this stunning crochet pumpkin pillow pattern and I absolutely love this for a quick project to add some Fall decor to your home.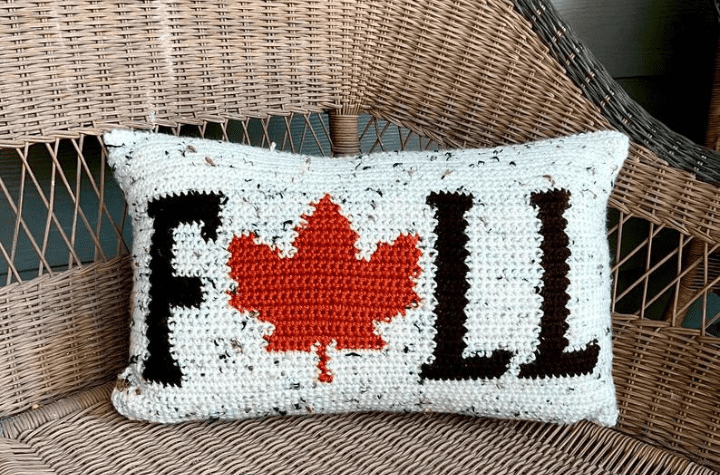 Another gorgeous fall pillow by Seacliffe Cottage, this time featuring a maple leaf! Honestly, nothing quite says Fall like crocheted leaves.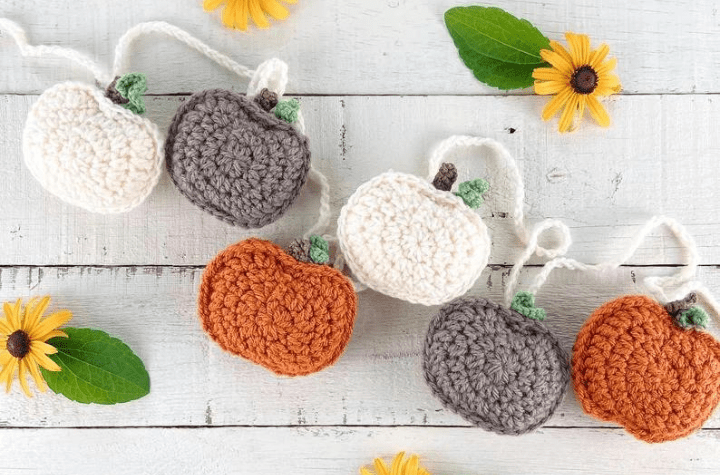 Garlands aren't only for winter, they also make stunning fall decor! The Knotted Nest Shop has this simply stunning pattern that features a variety of crochet pumpkins in beautiful Fall colors.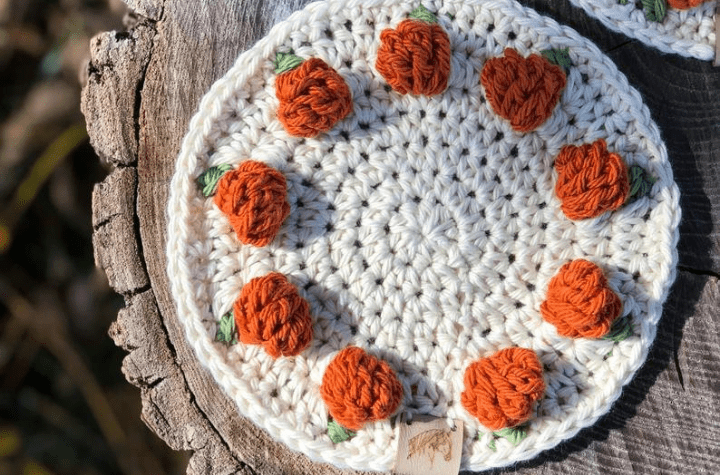 If you wanted to try something a little different when it comes to your pumpkin coasters, these are super cute and also a great option! Spotted Horse Design Co's pumpkin coaster pattern does involve some color work, so if you haven't tried that before there are some tutorials in this pattern, so it can be great practice for you!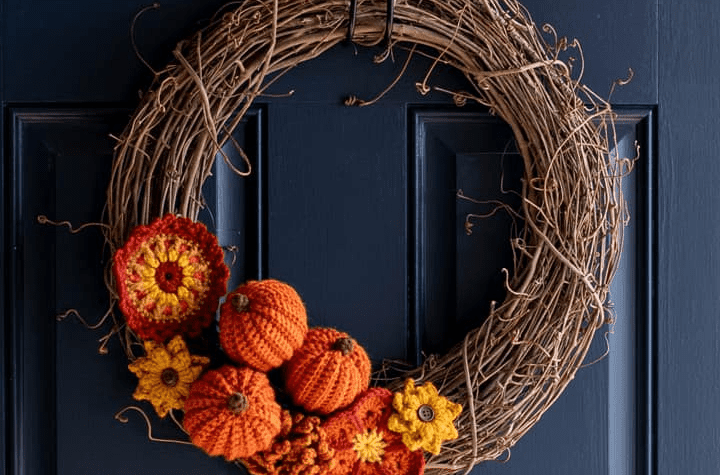 Need to add a bit of fall to your front door? This wreath uses my mini-crocheted pumpkins to create a beautiful wreath.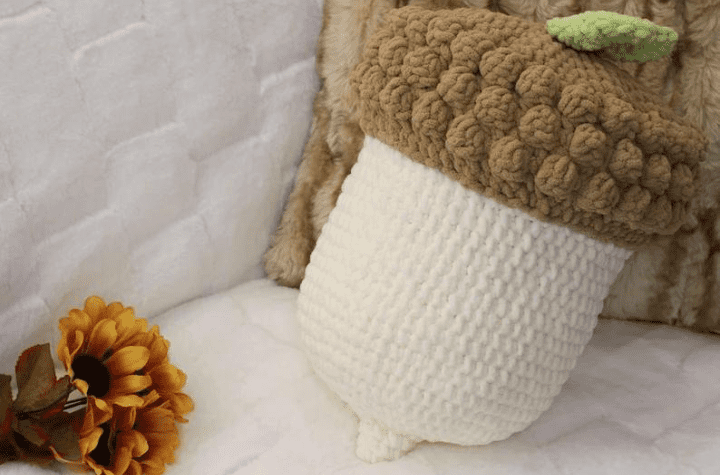 This acorn measures 18 inches in length and is the perfect pillow to welcome in autumn. Pink Plumeria Maui's acorn pillow looks so cozy while still adding a touch of fall into your house decor.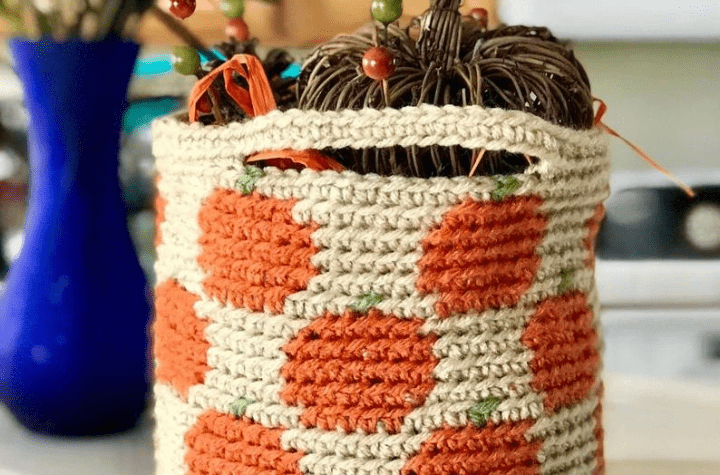 This beautiful crochet pumpkin basket is by Desert Bloom Crafts and it looks absolutely beautiful. If you're looking for something in a solid color, check out my free crochet basket pattern!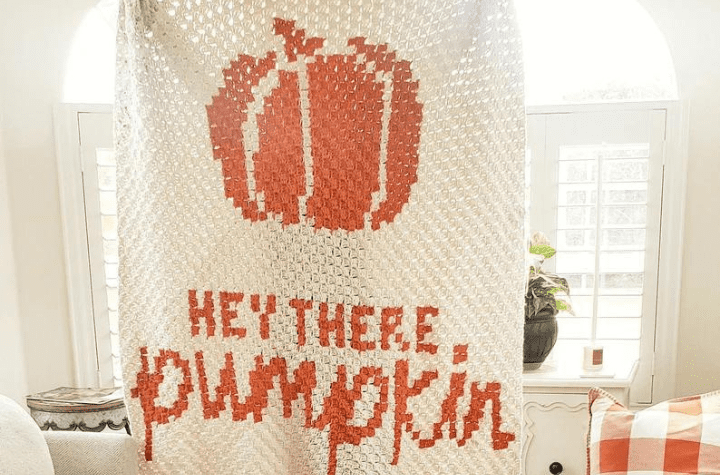 The biggest benefit of crocheting a blanket during the cooler seasons is that you get to stay warm while you're crocheting. Cozy North Wood's pumpkin blanket is absolutely beautiful and would be such a fun project if you're looking for more two-dimensional pumpkin patterns.
I love seeing your finished projects! If you enjoyed making one of my patterns I'd love to see yours on Instagram, be sure to tag me @crochet365knittoo. If you are on Facebook, stop over to the Crochet 365 Knit Too Facebook page or pop over to the Crochet365KnitToo Club and share a photo! I'd love to see your work.