Crochet Fall Decor: You'll Fall in Love
This post may contain referral/affiliate links. Please read my disclosure for more info.
Fall is the perfect time to dress up your home with perfectly themed crochet projects. If you need some new crochet fall decor, look no further!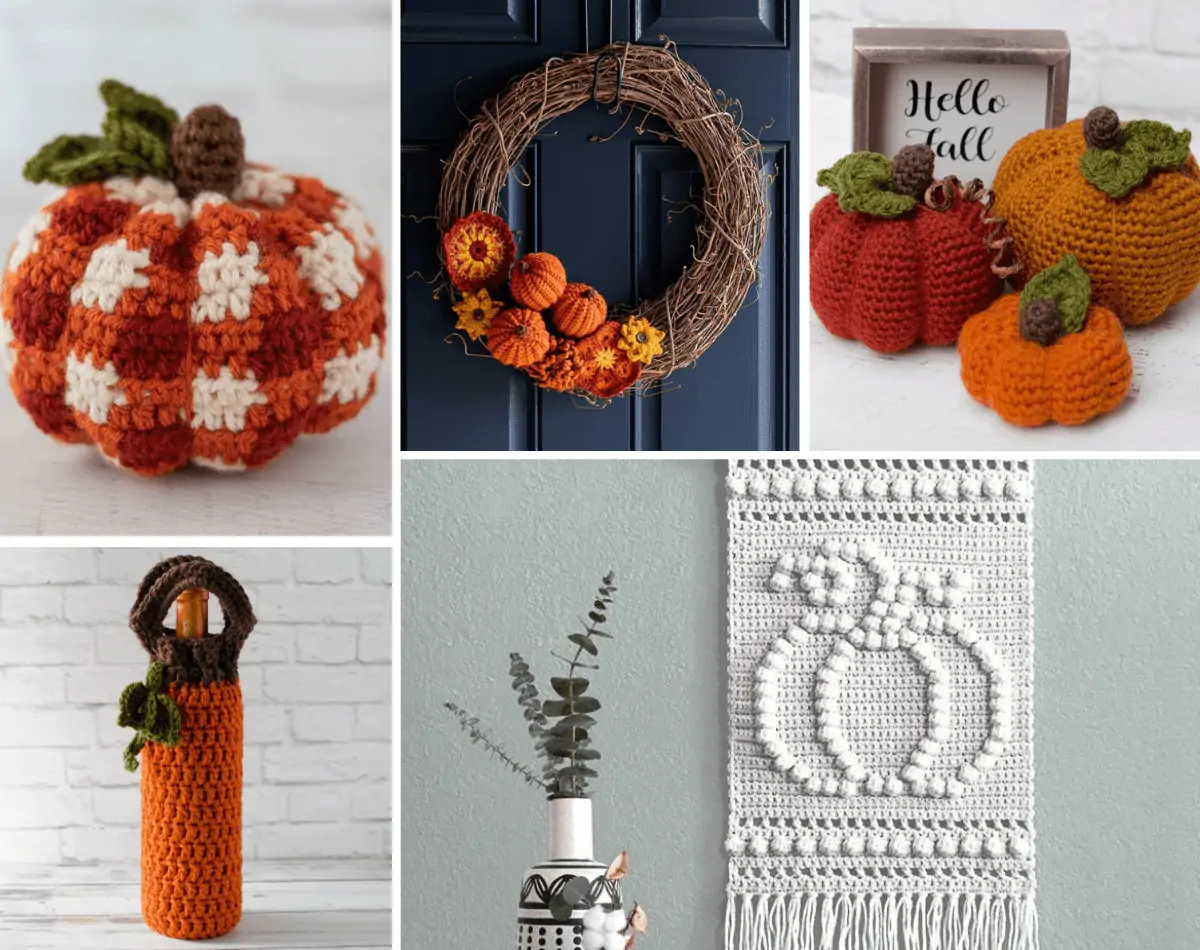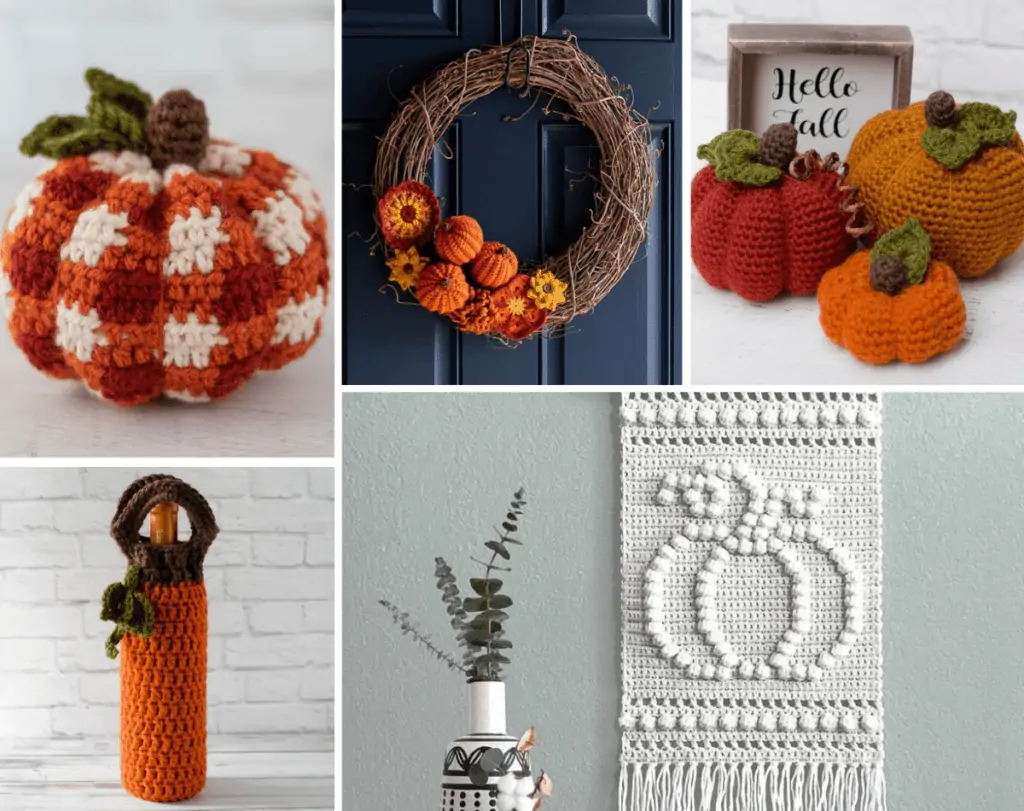 I'll admit it. I have a love affair with all things fall. I love the cool temperatures. The crisp fall leaves. And all the fall smells: donuts, cider, cinnamon.
I'm not even sure when this transformation in life happened for me. One moment I was a child of the 1970's, forced to wear a hideous orange sweater and bubble shaped hairdo for what might possibly be my worst grade school photo ever.
Decades later my heart has softened for the color orange. And now, dare I say, my heart even leaps just a bit when fall comes around and I get to crochet in the fall rainbow of colors.
It's funny sometimes how you mellow out as you age. How things that annoyed you often don't feel the same through the lens of age and wisdom. I suppose I realized somewhere along the way that my ten year old self was probably more mad at the lack of independence than the actual color orange.
In any case, I'm making up for lost time with a slew of fall crochet patterns. Many of the fall patterns in this collection are my own designs, but there are also some darling designs from other designers too!
What Should I Crochet In Fall?
Oh goodness.. do I love, love, love this question! There are so many things to crochet in fall. You can go with easy projects like a tiny pumpkin or a fall wreath with different sizes of appliqués in fall colors or fall coasters to spread love around your home. Or you can go bit bigger with pillows, afghans and wall decor!
Sometimes you can "say" fall with fall color yarn, but I also love to use solids (like white) to express fall things like pumpkins. So it's a little of both: fall colors and fall items like pumpkins that speak the language of fall!
This assortment of patterns includes all of the above. Most of them use a variety of basic crochet stitches, so make sure that you know how to work a single crochet stitch, double crochet stitch, and slip stitch (sl st). With your crochet hook in hand and a few simple stitches, any of these fall crochet patterns can be gracing your home in no time.
Crochet Fall Decor
If your favorite season is the crisp, colorful palette of fall and you're searching for the perfect project to complement your home decor, you've come to the right place. From fun little pumpkins and a festive fall wreath to a fall themed pillow or cozy afghan pattern, this collection of crochet fall patterns has something for everyone.
Maybe you're looking for fall decorations that look great on a dining table, you just want to bring all those fall vibes into your living room and family spaces or maybe you'd like a fun pattern for the perfect gift for someone special. Grab your crochet hook and get ready to bring on fall!
I love seeing your finished projects! If you enjoyed making one of my patterns I'd love to see yours on Instagram, be sure to tag me @crochet365knittoo. If you are on Facebook, stop over to the Crochet 365 Knit Too Facebook page or pop over to the Crochet365KnitToo Club and share a photo! I'd love to see your work.