Cozy Crochet Pocket Shawl Patterns
This post may contain referral/affiliate links. Please read my disclosure for more info.
When the weather just starts turning cold but not quite to the point of winter wear, a crochet pocket shawl is essential to have on hand!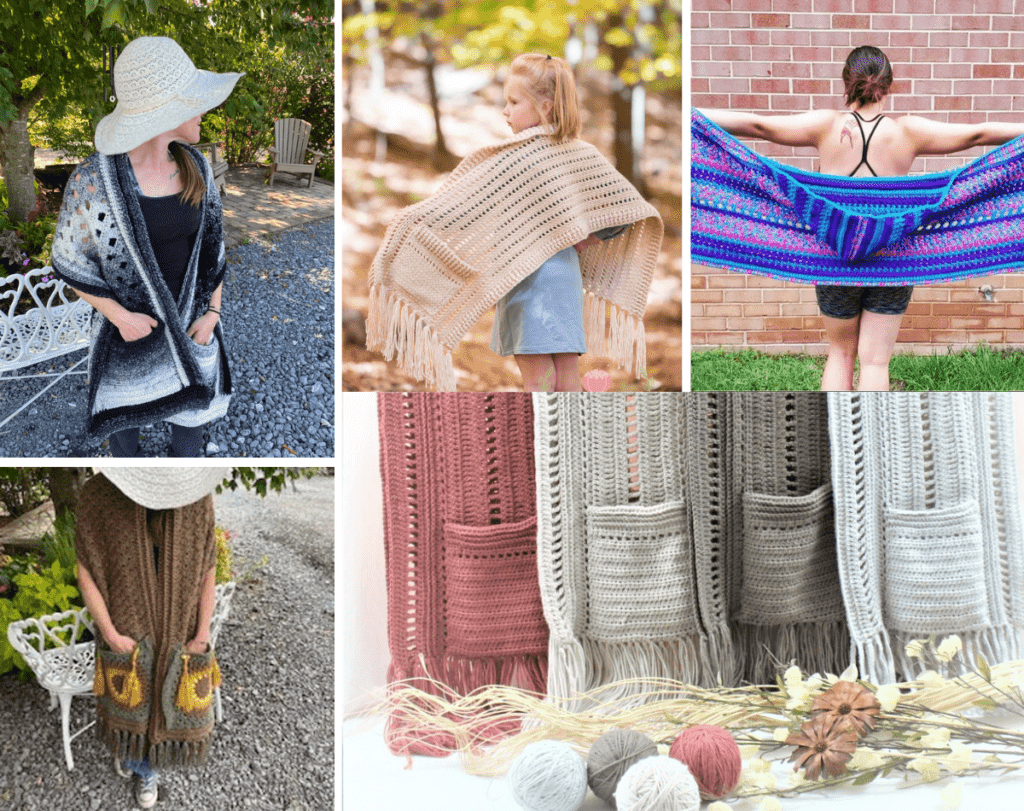 Not only can a pocket shawl keep you warm, but it's always helpful to have another set of pockets, I always say!
If you're looking for an awesome crochet shawl pattern, you're sure to find it in this collection! There are a lot of great options that will have you daydreaming about your outfit options.
Most of these patterns use a variety of basic crochet stitches, so make sure that you know how to work a single crochet stitch, double crochet stitch, and slip stitch (sl st). Since these great patterns won't take a long time to complete, your cute crochet shawl is just a few steps away!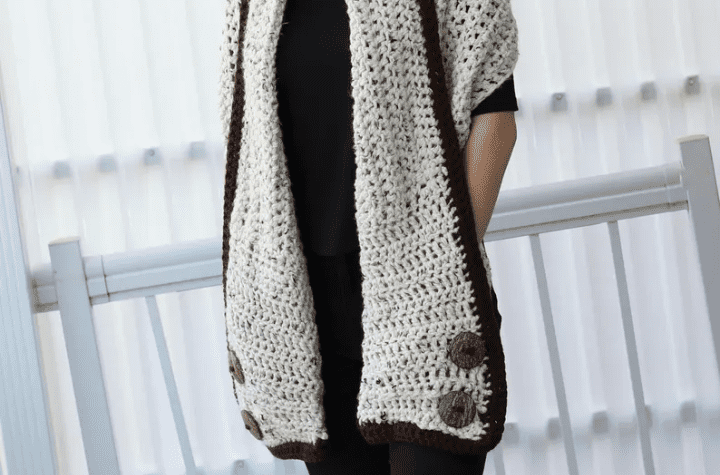 The Darlee Crochet Pocket Shawl Pattern by The Easy Design is super cute! Personally, I really like the large buttons on the front as it adds quite a bit of character to the pattern.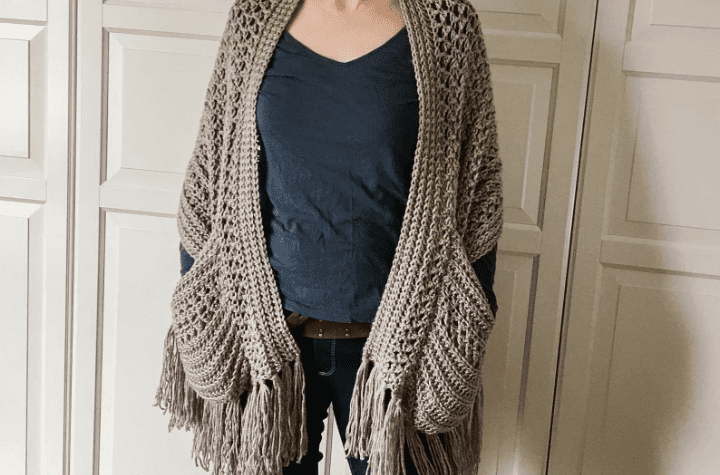 Who doesn't love a little boho moment? Knot Yourself Out has this gorgeous fringe on her pocket shawl crochet pattern that I simply adore! This pattern is considered to be relatively easy and uses only HDC stitches and double crochet stitches, so it should be the perfect project for a beginner.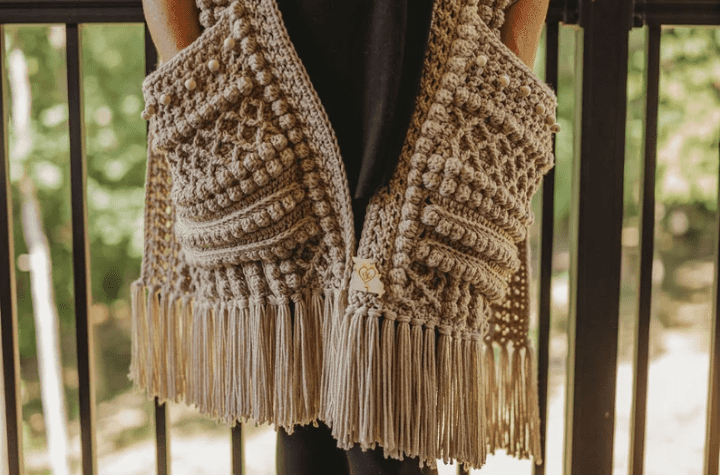 TL.Crochet really brought out some simply stunning detailing on this pattern! There are a variety of stitches that are used, so make sure you read the description prior to purchase!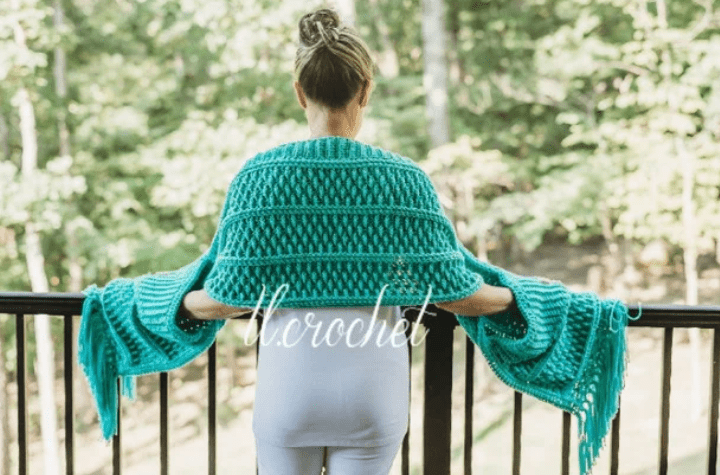 Another beautiful pattern by TL.Crochet that I simply could not resist. This pattern also uses decorative fringe and I personally think the green blue yarn choice is perfect.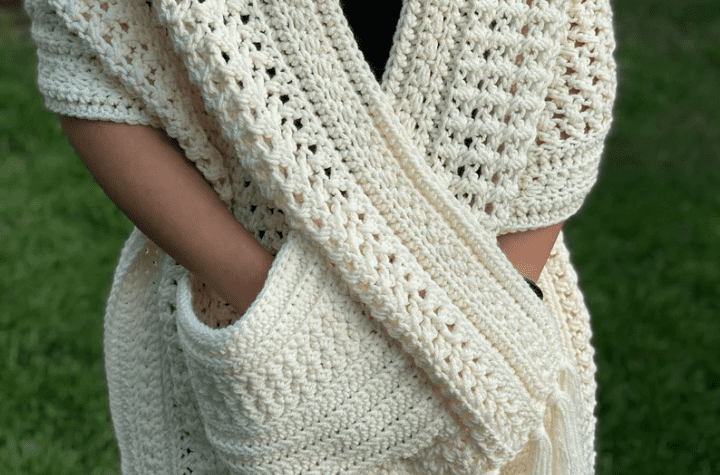 It's kind of crazy that a crochet rectangle can turn into the perfect crochet pocket shawl, yet For The Mini is really showing just how stunning a shawl can be! I love the large pockets on this pattern, personally. This pattern uses star stitch and cross double crochet, so keep that in mind when deciding on this pattern!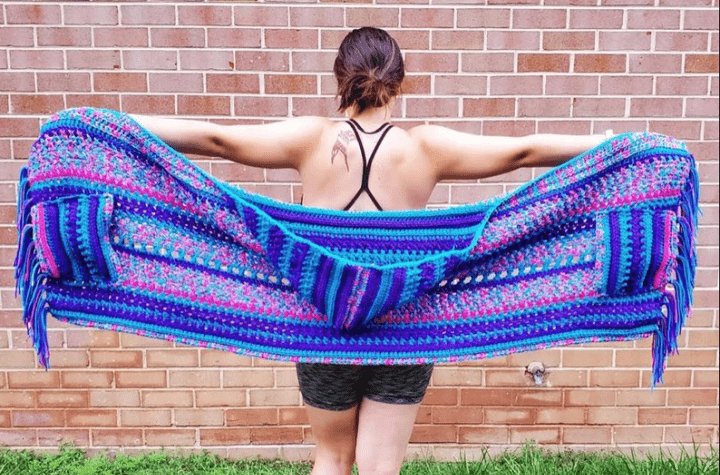 Hello, crochet hooded shawl! This gorgeous pattern is by Wickedly Handmade and I love how colorful it is!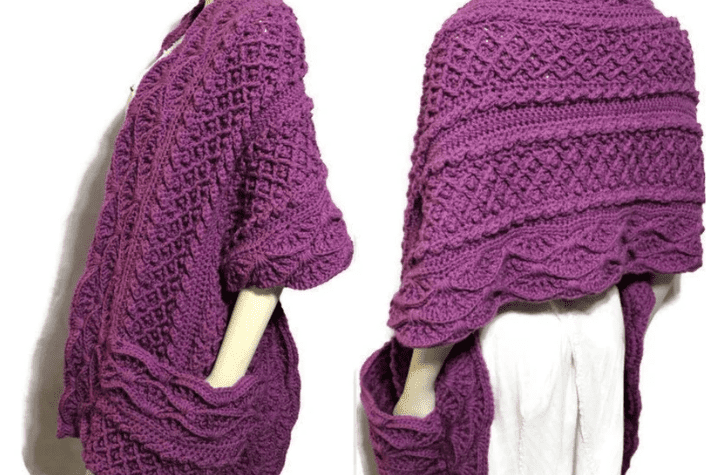 This pocket shawl pattern by Doneldas Fun With Fiber also has some simply stunning stitching details. I like that these pockets are a bit more shallow but still quite long just because it changes it up a bit. This is a perfect pattern for an advanced crocheter to try out their skills.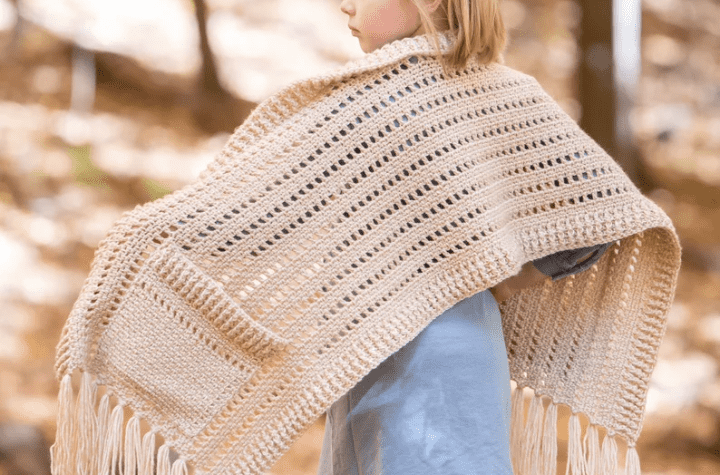 The Brinlee Bex Fringy shawl with pockets by Knitty Bitty Committee comes in three different sizes, making it perfect for you or for little ones in your life! This is a great beginner-level pattern as you only really need to know the basics of crochet to make this for yourself.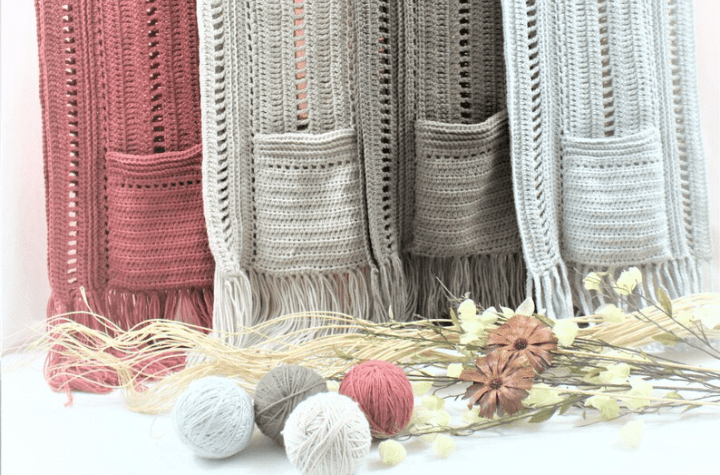 The Western Wind Pocket Scarf pattern by Lark AJC Designs is perfect if you're feeling a boho crochet vibe. If you're a crochet newbie, this pattern uses basic stitches with some helpful photos to assist you with your journey.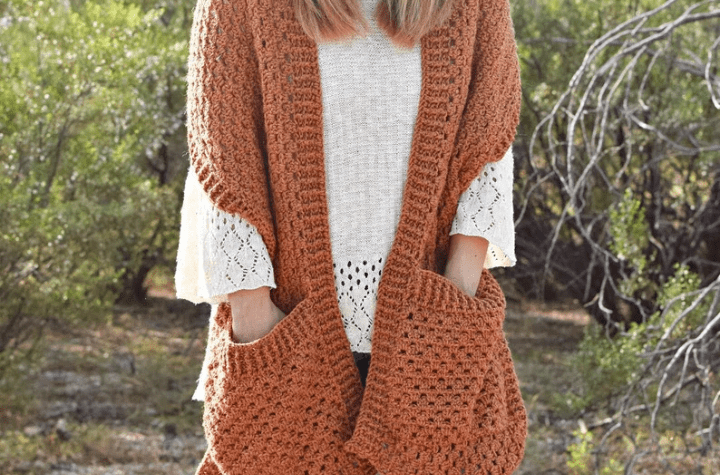 I love the border on the Persimmon pocket shawl by Hooked Homemade Happy. This pattern does require a yarn needle for finishing, so make sure you have one on hand while working on this project.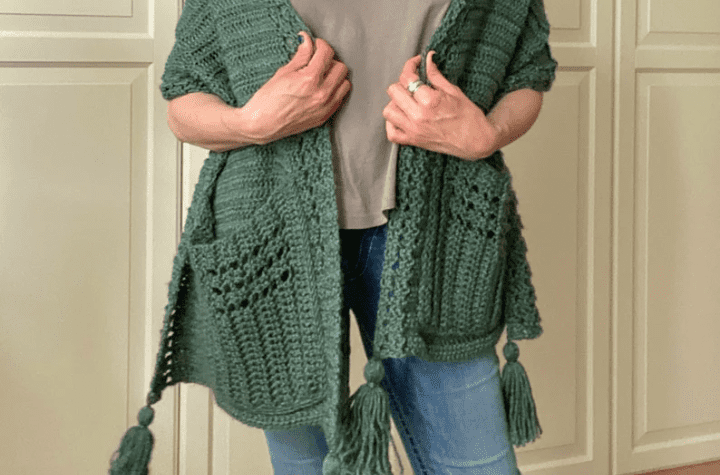 Who doesn't love a good tassel? This easy crochet shawl pockets pattern by Knot Yourself Out is so cute! I love the color, if you want to use the same yarn for your pattern, this pattern uses Lion Brand Yarn Heartland in the color Rocky Mountains.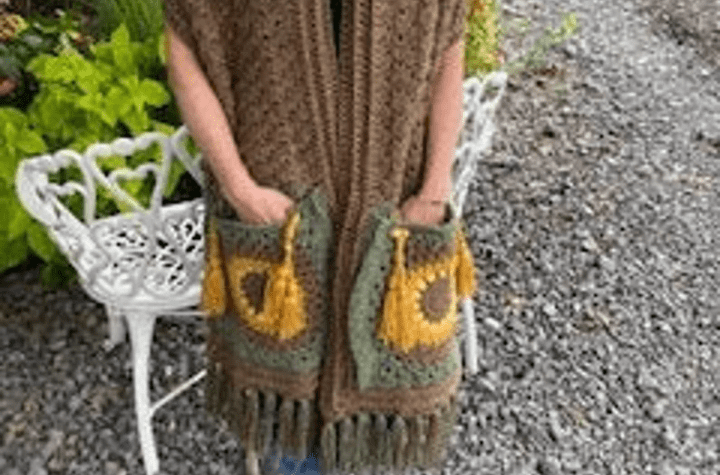 The Sunflower Pocket Shawl by Kathy Lutz Designs is perfect for Fall and I love just how cozy it is! It does require a bunch of yarn, around 1450 yards, but it's worth it to me!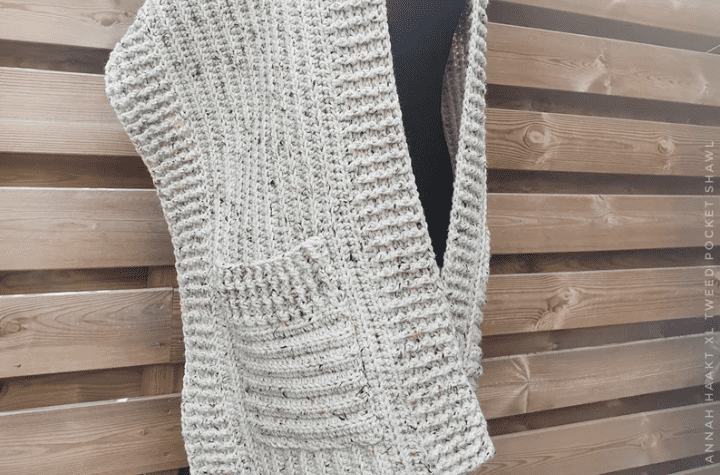 If you like to have video tutorials, Annah Haakt's Tweed Pocket Shawl is perfect for you! I also love the border of this shawl, it's just so cute!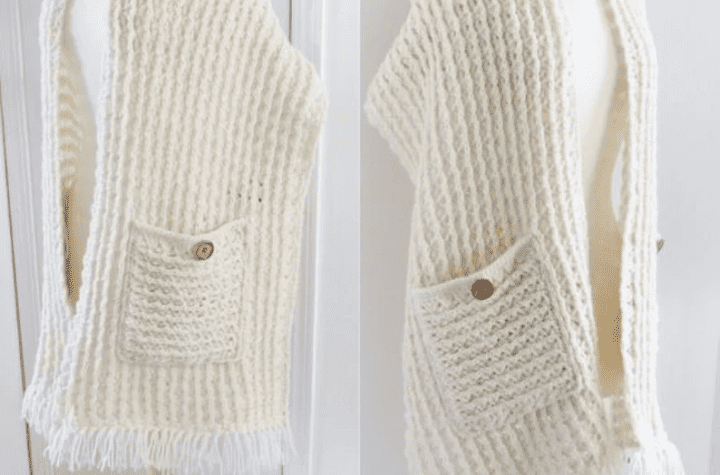 Crochet Baby Boutique's Pocket Shawl is so cute. This uses worsted weight yarn and a 6mm crochet hook to create a stunning wrap with pockets. I do like that it's a bit shorter for anyone who's got a shorter torso and doesn't want something incredibly long.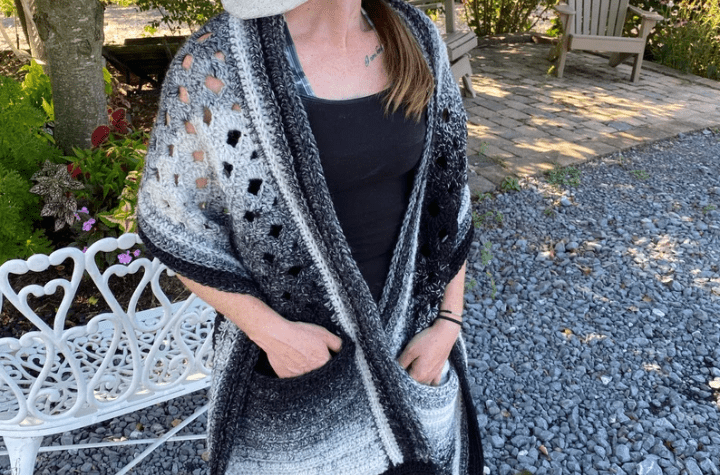 I love the diamonds in Kathy Lutz Designs' Cascade Pocket Shawl Pattern. This is a great excuse to use a gradient yarn, I mean just look how cute it turned out!
I love seeing your finished projects! If you enjoyed making one of my patterns I'd love to see yours on Instagram, be sure to tag me @crochet365knittoo. If you are on Facebook, stop over to the Crochet 365 Knit Too Facebook page or pop over to the Crochet365KnitToo Club and share a photo! I'd love to see your work.