Halloween Crochet Patterns: You'll Go Batty
This post may contain referral/affiliate links. Please read my disclosure for more info.
Are you ready to plan your Halloween Crochet Patterns for everyone's favorite spooktacular time of year? Your crochet hook will be itching to get to work after all these crochet ideas start flowing.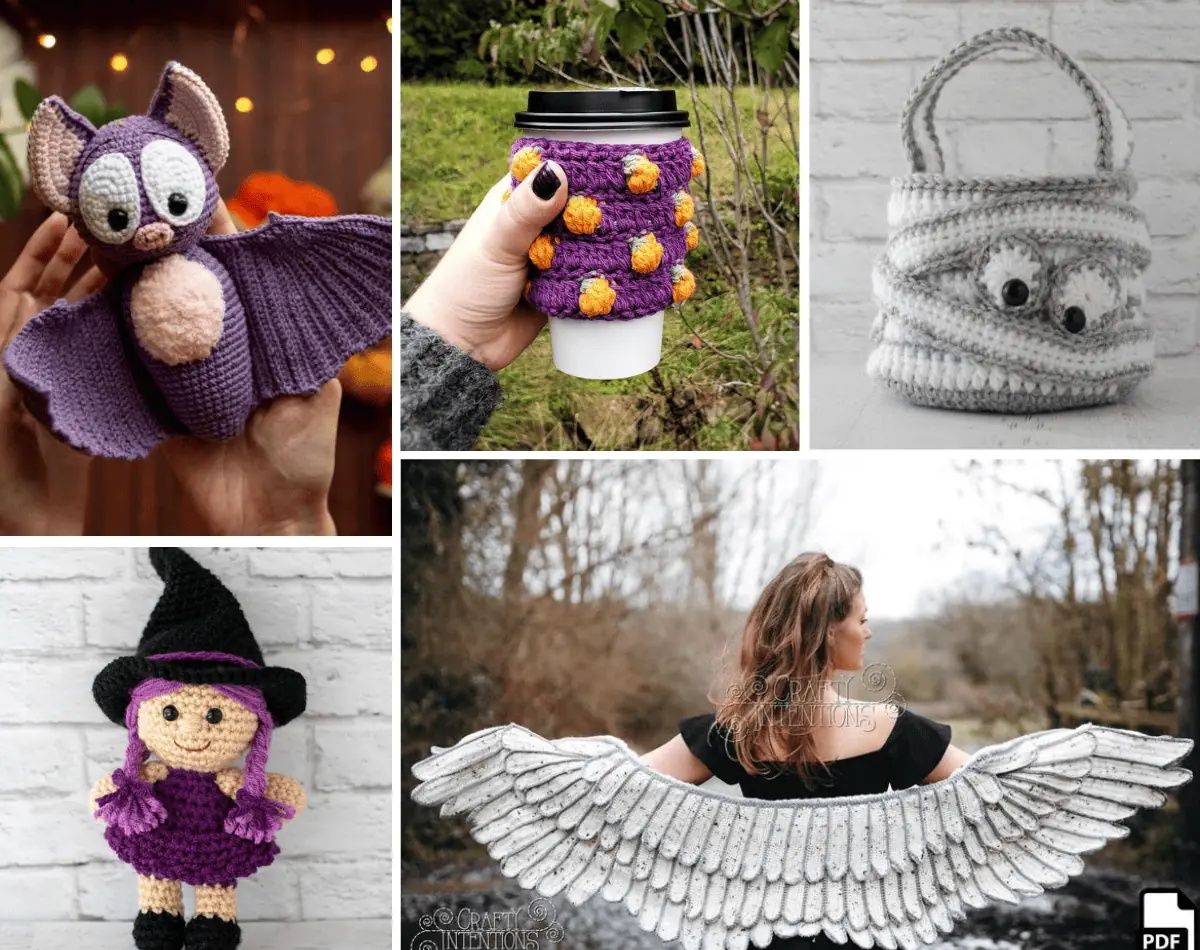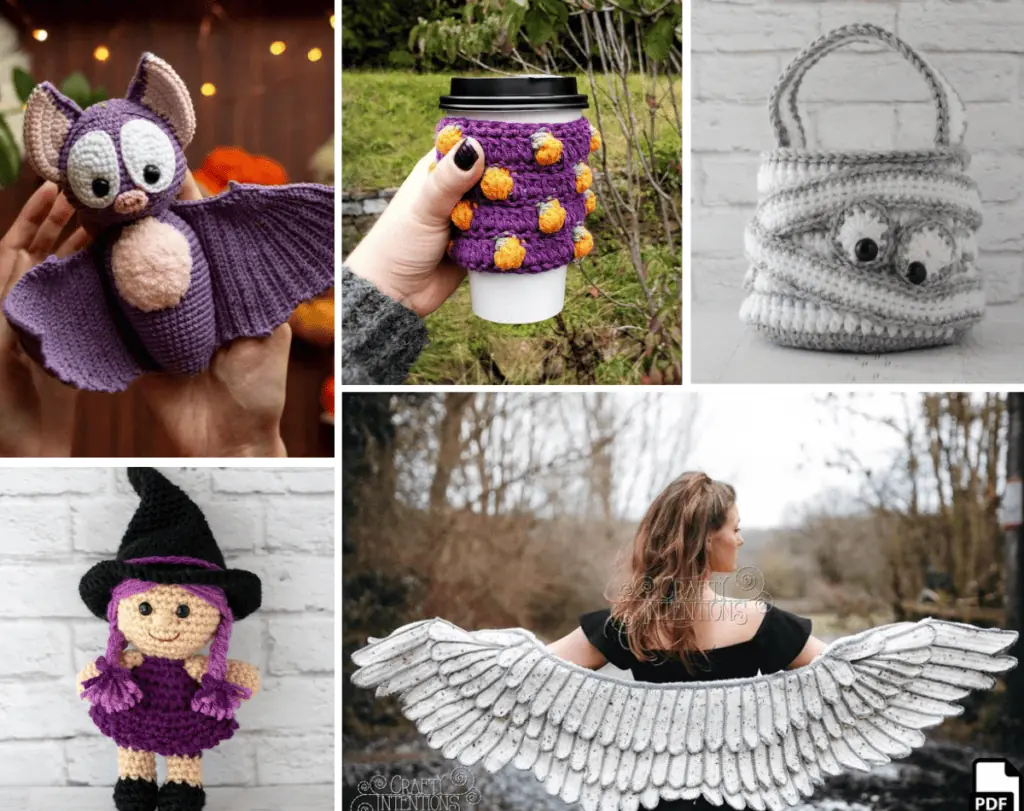 It's time to turn on Hocus Pocus and get into the Halloween spirit with these crochet projects!
Crochet For Halloween
Count me in the camp that thinks Halloween is such a fun holiday. I mean what other holiday can you dress up and get free candy? And maybe the best part of is that crocheting for spooky season can be so much fun!
There are so many ways to infuse a bit of spooky fun into your life for Halloween:
Halloween Decorations
Maybe you just want some spooky home decor or to crochet Halloween accessories to add a little bit of whimsy around your home. Be sure to scroll down to see our great Halloween decorations for your living room or office.
Crochet Treat Bags
Possibly the most important thing you need for your Halloween celebrations is a great trick-or-treat bag. We've got you covered with some cuties in our collection!
Halloween Amigurumi
Halloween amigurumi patterns might be my absolute favorite and I am so happy to live in a world where it is completely socially acceptable to have these little guys in your life no matter what your age. Amigurumi patterns can run the gamut from stuffed black cats and little vampires to crochet pumpkin patterns and stuffed spooky decorations. I love them all!
Halloween Cup Cozies
I love the subtle 'celebrate Halloween' that comes with a seasonal cup cozy. Fun and fast, this is an easy project that also makes a great gift.
Halloween Costumes
Halloween costumes are just way too fun and there's something for everyone. Maybe you have little ones in your life who just want to go trick-or-treating and you need the perfect pattern. I'm also a fan of adult costumes for a Halloween party. Or if you're not feeling all Halloween like but your workplace encourages the fun, a subtle little holiday pattern like a crochet pumpkin hat might be perfect.
Supplies Needed
Fun Halloween crochet patterns require just a few simple things to make:
Crochet Hooks
Every fun crochet project needs the perfect crochet hook. These are my absolute favorite crochet hooks I recommend to everyone! I also have an ultimate guide to Crochet Hooks post if you want to dive in deep on this essential crochet tool.
Yarn Colors
Of course yarn is an essential, but yarn colors for Halloween can be so much fun because they often clash in a good way. Favorites are black, green and orange. Raiding your scrap pile is a great way to use up scraps and enjoy a fun Halloween project
Other Items (Optional)
A yarn needle and scissors are a must for every project and if you're making amigurumi, a stitch marker is essential for keeping track of rows.
Basic Stitches To Know
Most of these patterns use a variety of basic crochet stitches, so make sure that you know how to work a single crochet stitch, double crochet stitch, and slip stitch (sl st). If you're still perfecting your crochet craft, these Halloween crochet patterns will still be fun pieces to try.
Halloween Crochet Patterns
These Halloween crochet patterns arre fast and fun to make and bring a bit of holiday spooky joy into your life this season!
Explore More Halloween Crochet Patterns
Do you love crochet as much as I do? I think you're going to love these other fun crochet patterns:
I love seeing your finished projects! If you enjoyed making one of my patterns I'd love to see yours on Instagram, be sure to tag me @crochet365knittoo. If you are on Facebook, stop over to the Crochet 365 Knit Too Facebook page or pop over to the Crochet365KnitToo Club and share a photo! I'd love to see your work.