Must Make Crochet Gifts for Mom
This post may contain referral/affiliate links. Please read my disclosure for more info.
If you're looking for the perfect crochet gifts for mom for her birthday, Mother's Day, or really, any reason, look no further!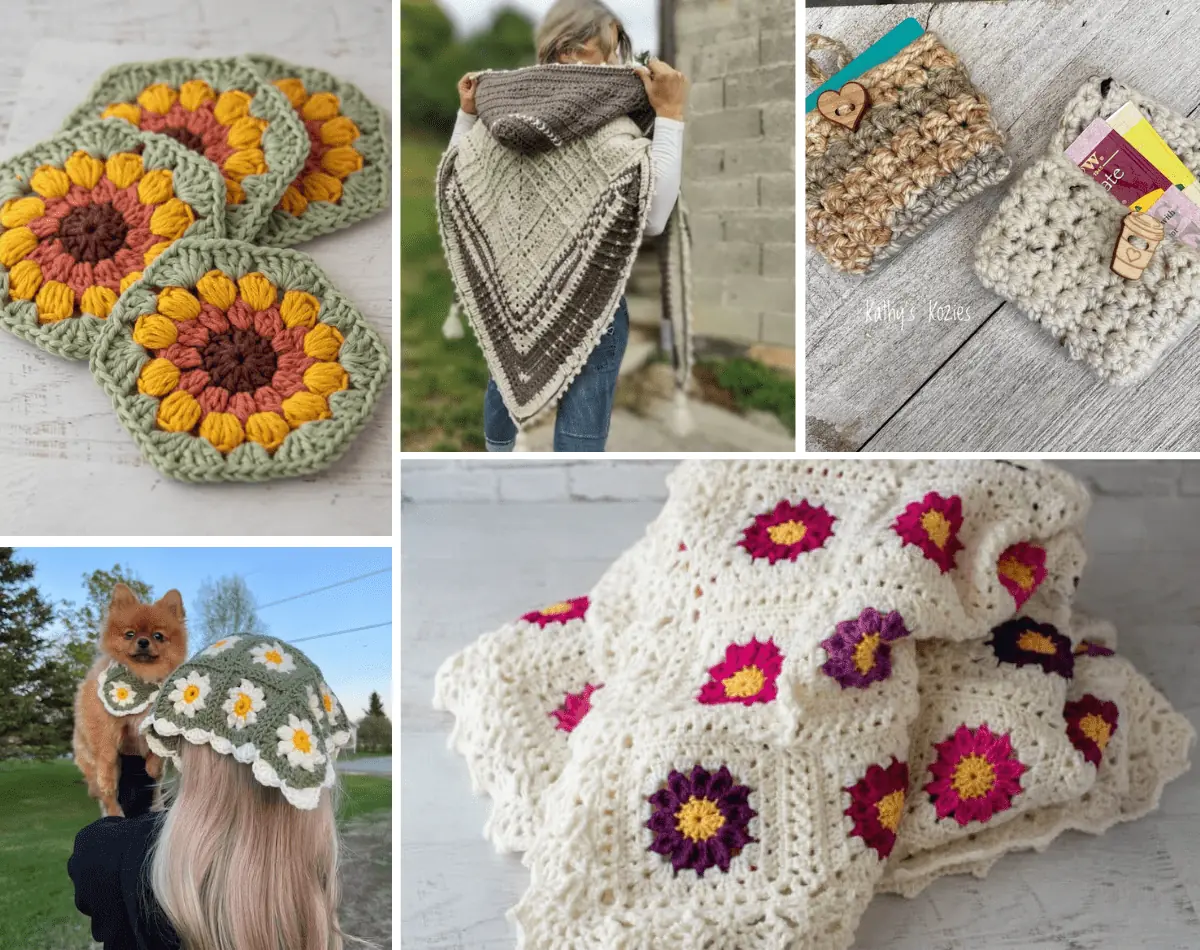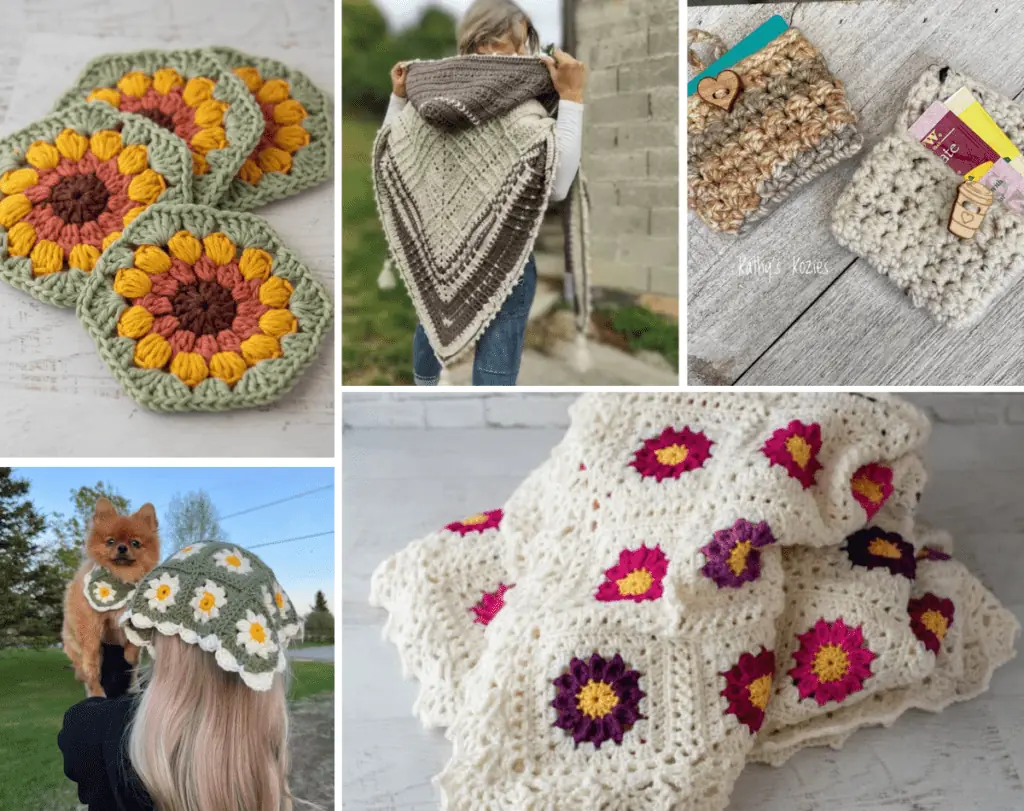 Here is a bunch of different ideas to get you started whether you're looking for a beginner friendly crochet project or something extra stunning.
Most of these patterns use a variety of basic crochet stitches, so make sure that you know how to work a single crochet stitch, double crochet stitch, and slip stitch (sl st). Since these great patterns won't take a long time to complete, you'll have a beautiful crochet gift for your mom in no time!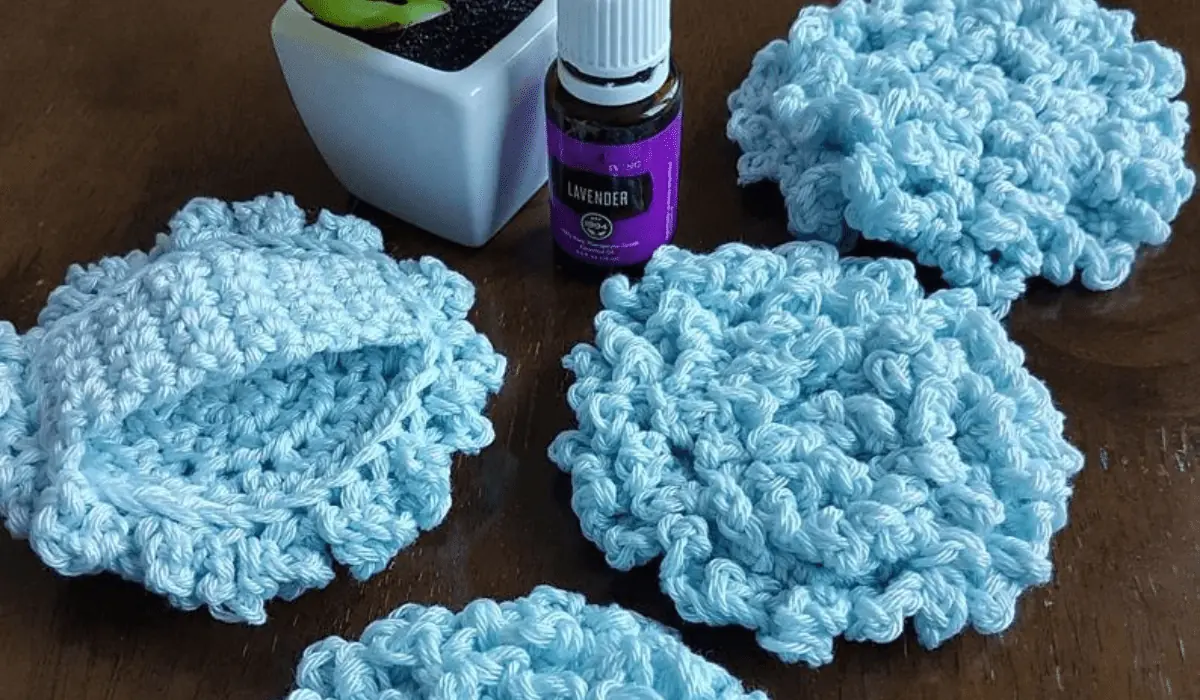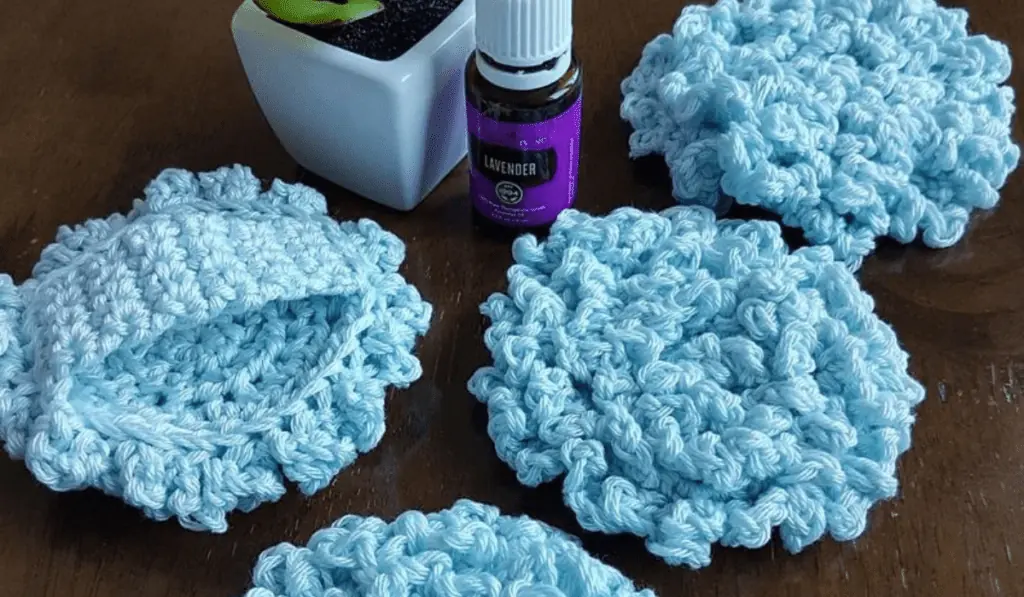 Ruffles Face Scrubbie
This face scrub crochet pattern by Craft Her Blog is the perfect crochet gift for a makeup-loving momma! Personally, I am a big fan of useful everyday gifts (and I love the little strap on this one), so this absolutely would be a win in my book.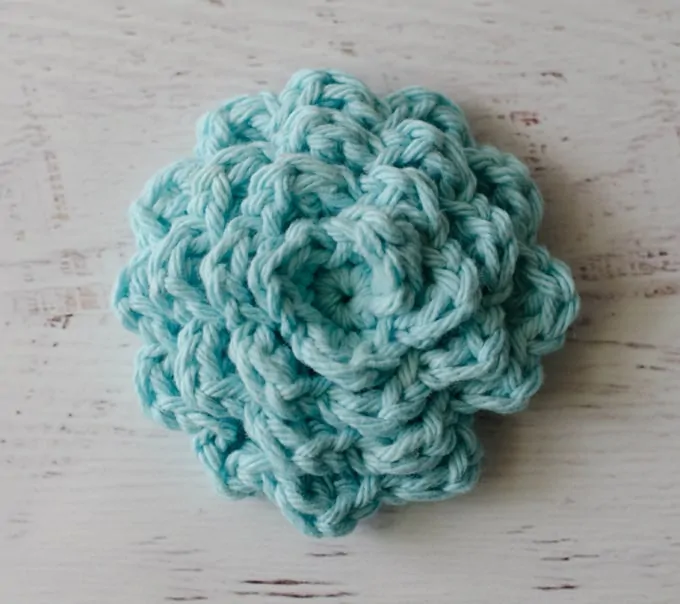 And if you're looking for Crochet Face Scrubbies that look a bit more like a sweet flower, be sure to check out my pattern too!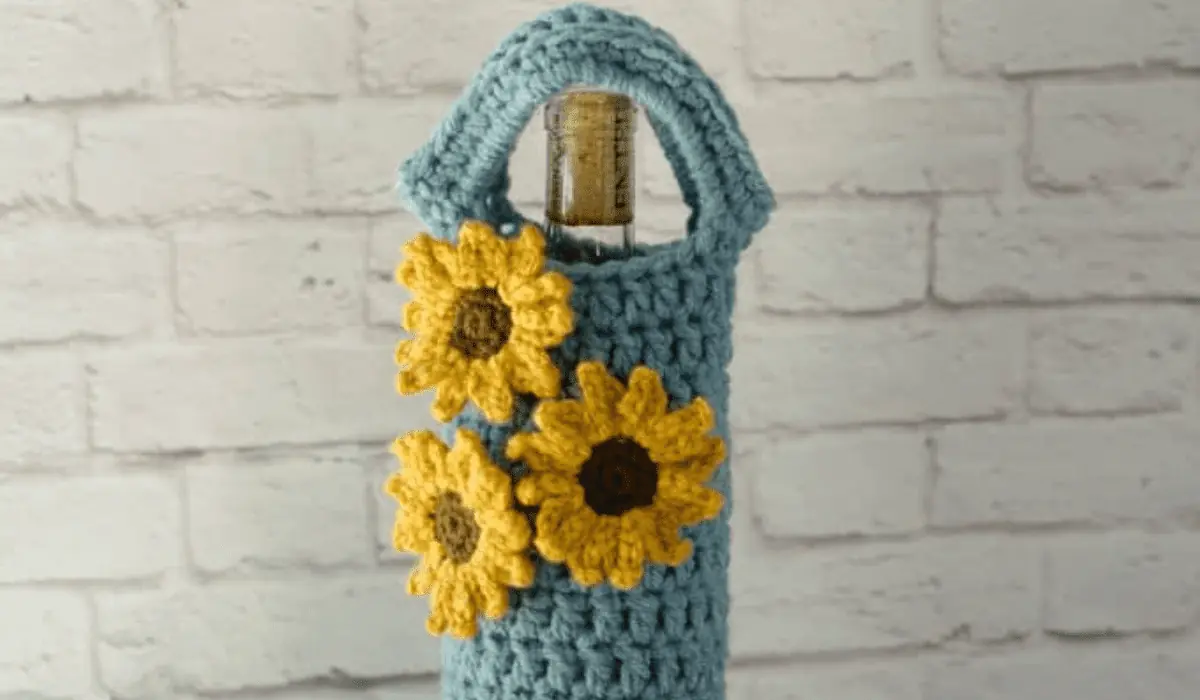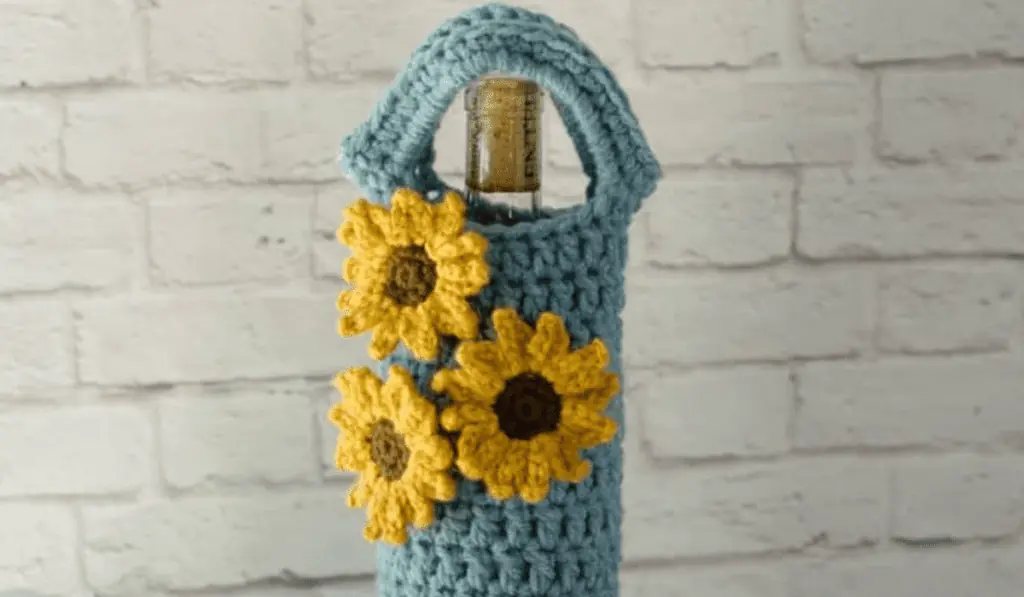 Crochet Sunflower Wine Cozy
This is another practical crochet gift your mom is sure to love! This crochet sunflower wine cozy is so cute, plus it's the perfect accessory at your dinner party.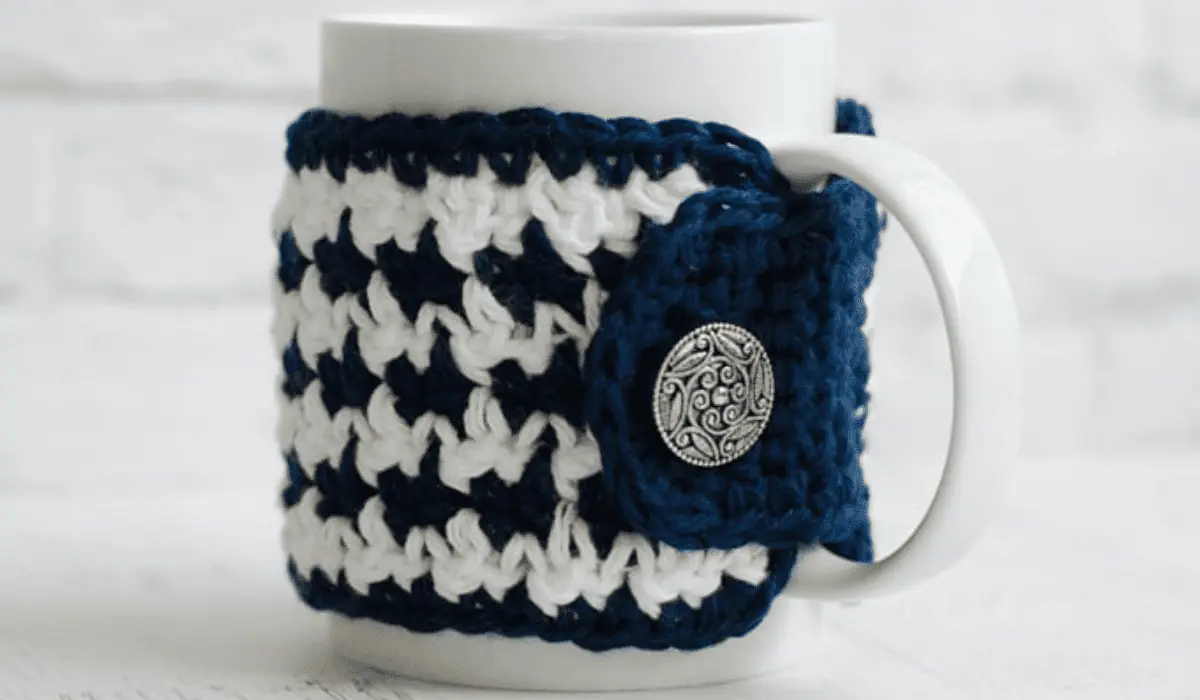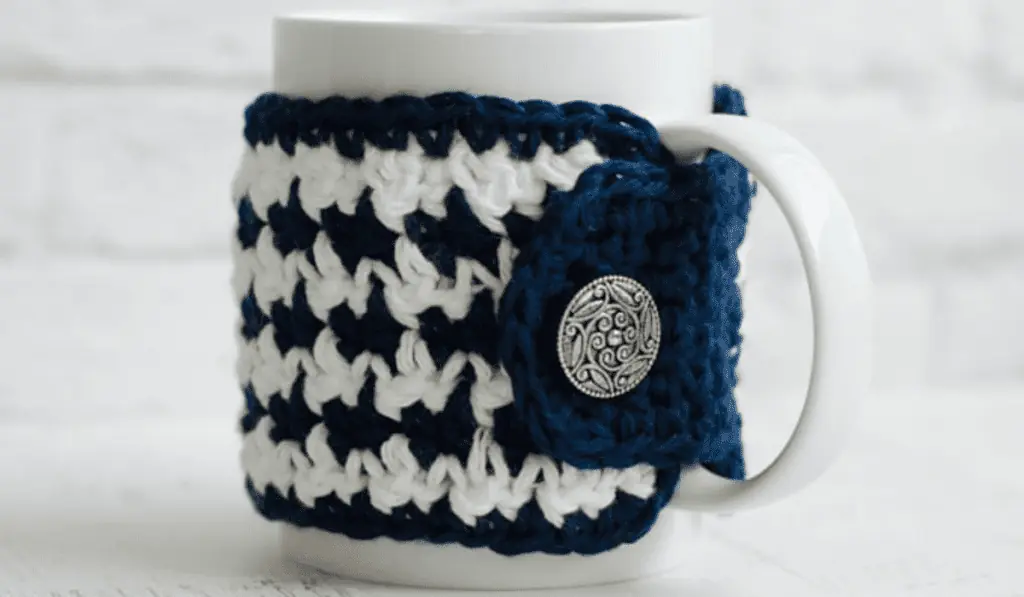 Houndstooth Mug Cozy Pattern
If you want to crochet for mom, but that woman seems to have everything, then check out this Houndstooth Mug Cozy Pattern! Honestly, you can never have enough cozies, right?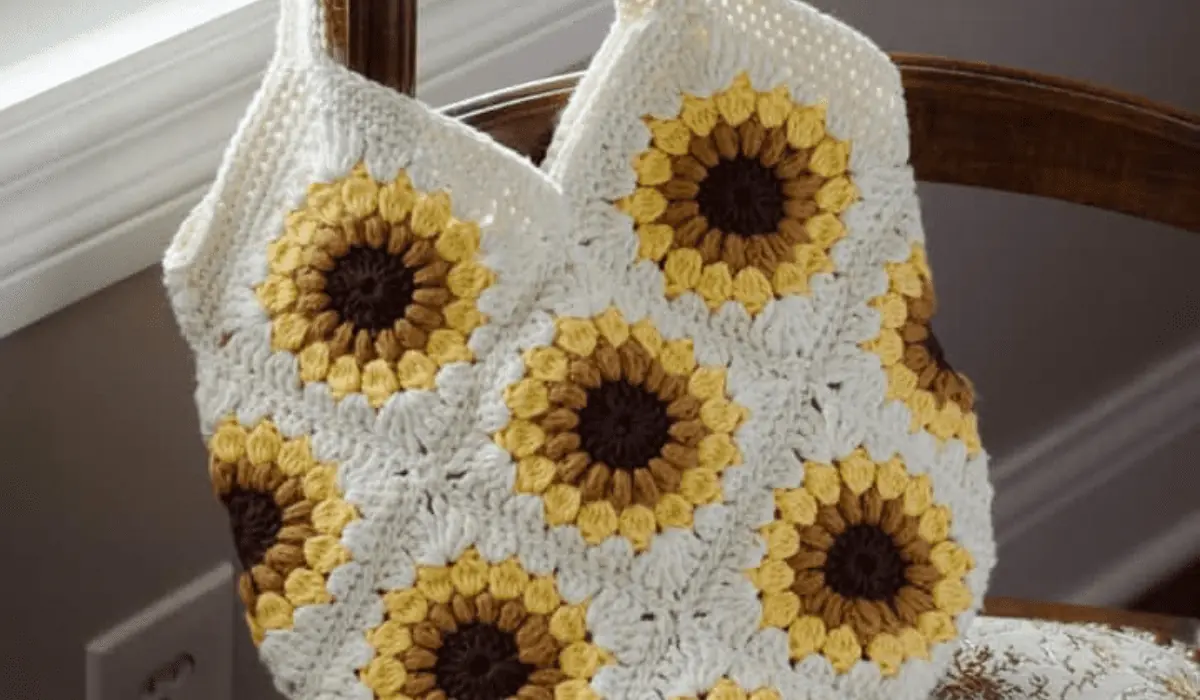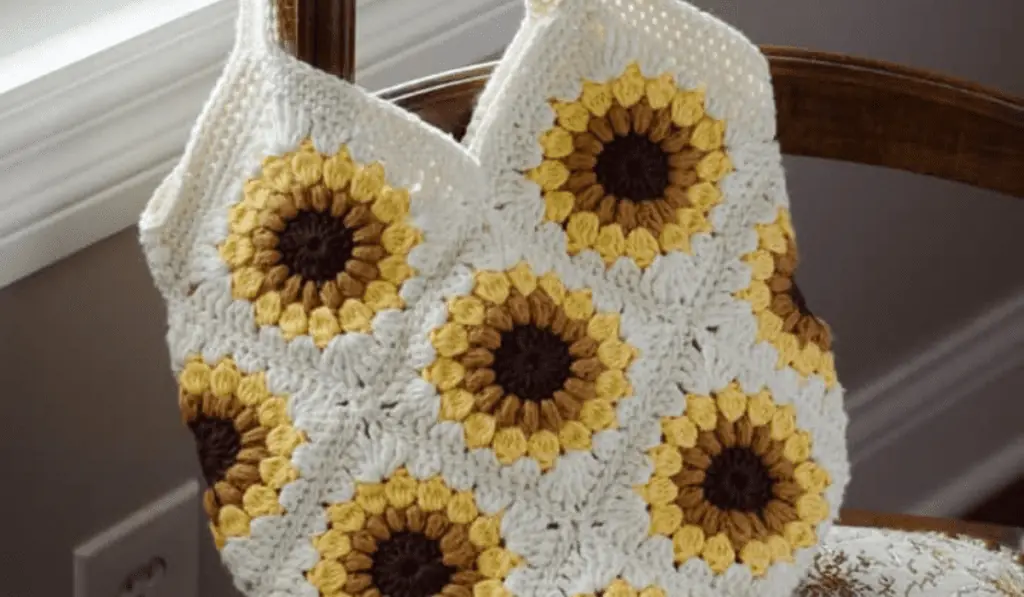 Boho Flower Crochet Bag
The Sweet Summer Sunflower Bag is the perfect option for a mom that loves crochet boho bags. Plus, this pattern is perfect for everyday use since it's rather large!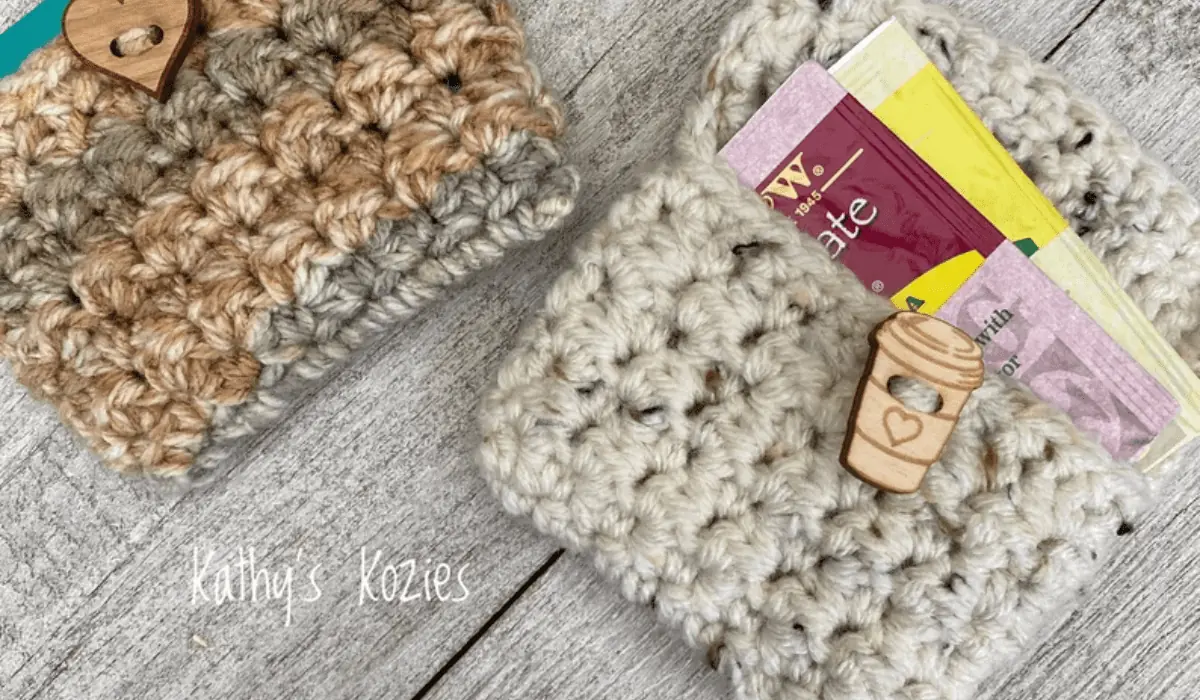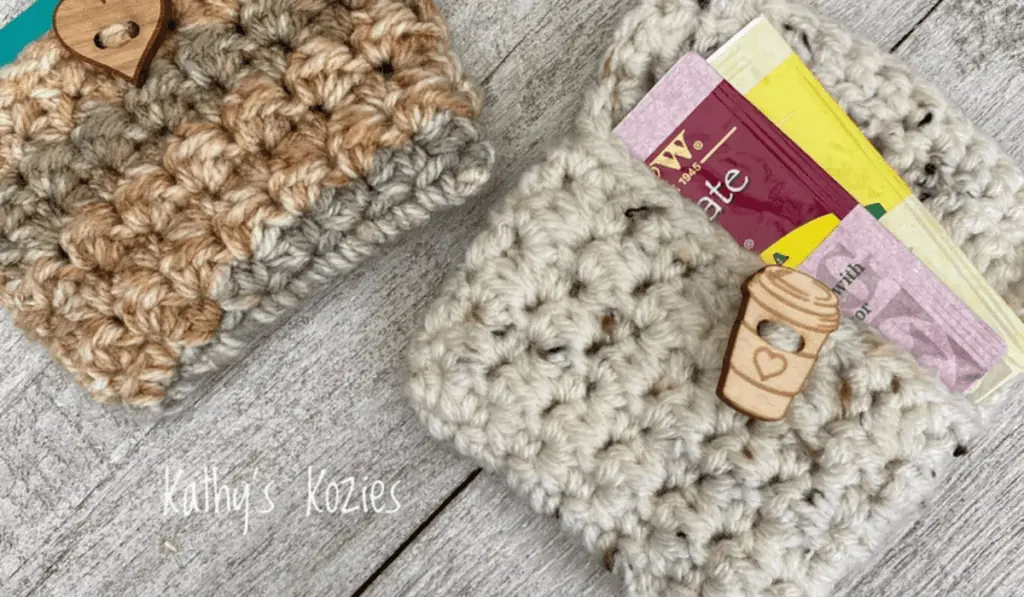 Crochet Gift Card Holder
If you want to treat your mom to a shopping spree, but you still want to make a handmade gift that she'll love, this crochet pouch by Kathy's Kozies is perfect! This a quick crochet project if you're looking for something last minute.
I think what I love best about it is that after it's done being a card holder, it can easily become an air pods holder, or, if she's a crocheter it can be a great stitch markers holder.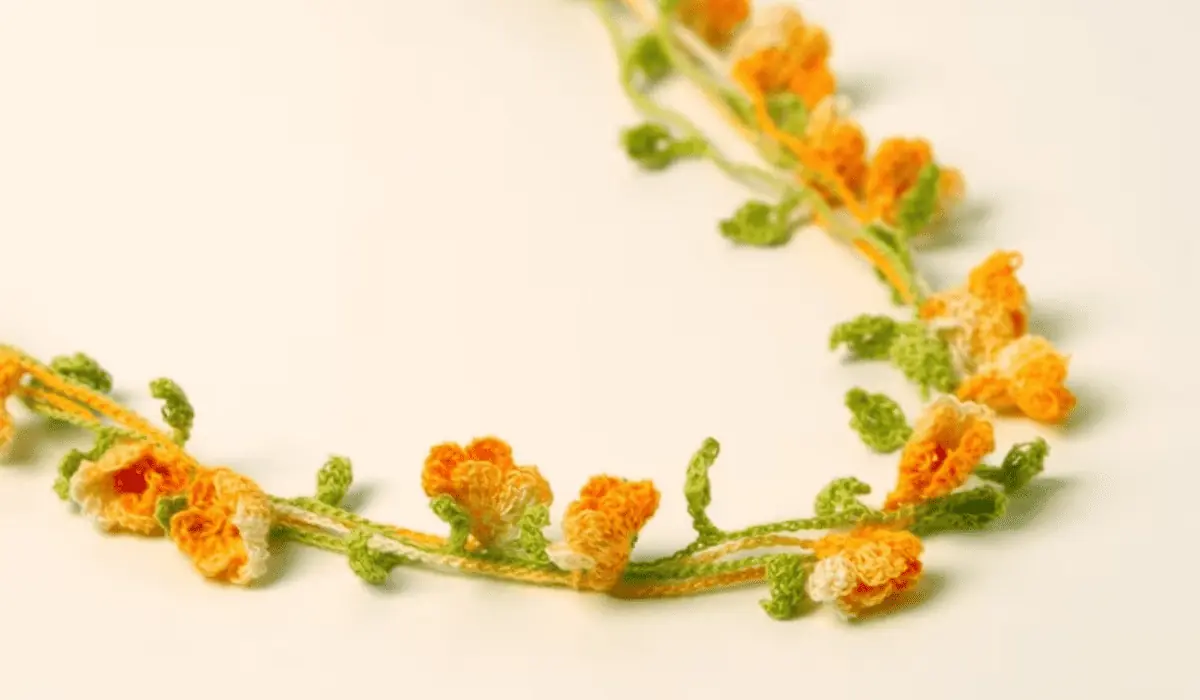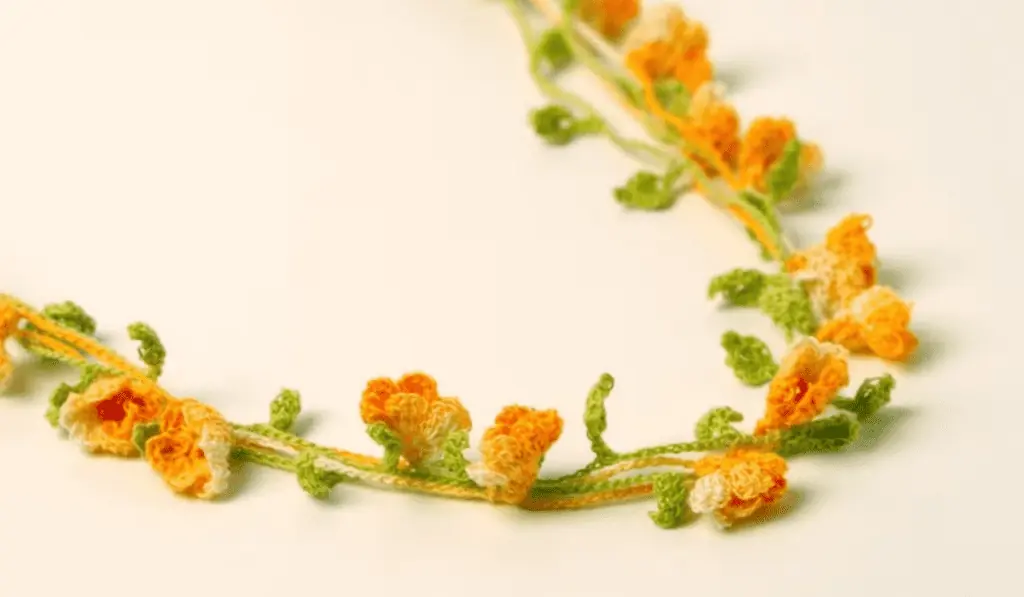 Crochet Necklace
How fun would it be to make a fun crochet necklace by Sweet Crocheterie? This pattern is so beautiful. Be sure to check out my post on crochet earrings so you can make a pair to match.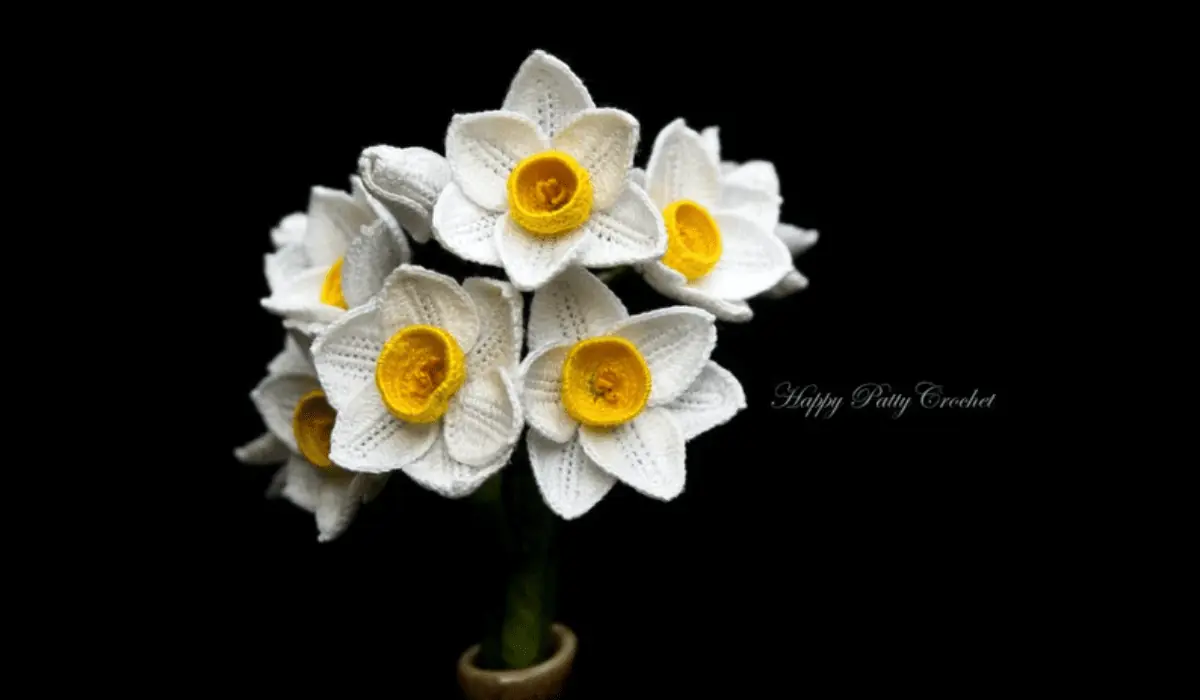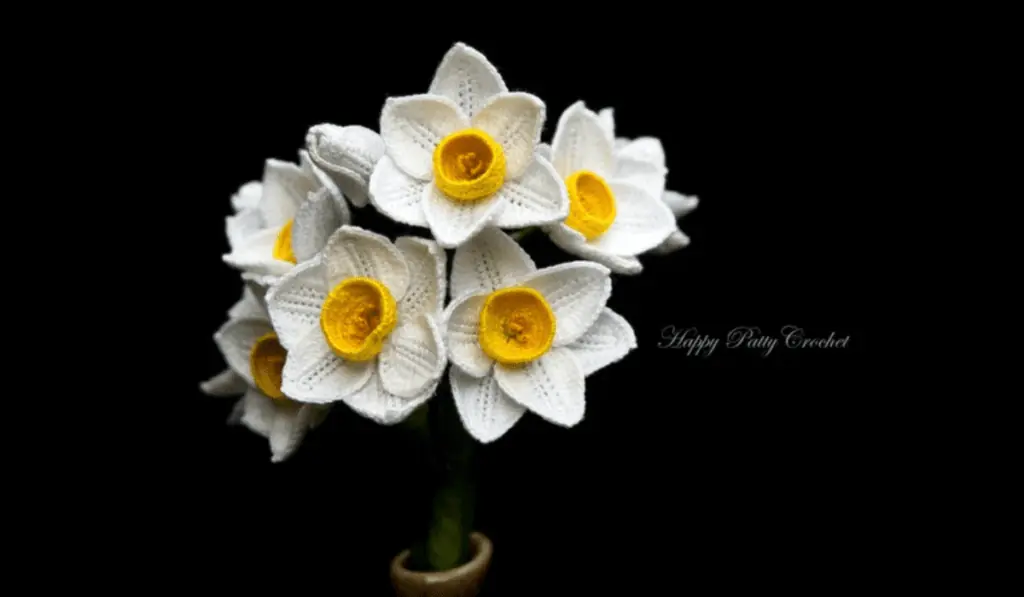 Crochet Daffodil Flowers Pattern
This gorgeous crochet flowers pattern by Happy Patty Crochet will ensure that this gorgeous bouquet of flowers will never wilt, unlike real flowers.
Be sure to check out my crochet flower patterns if you want even more cheerful flowers!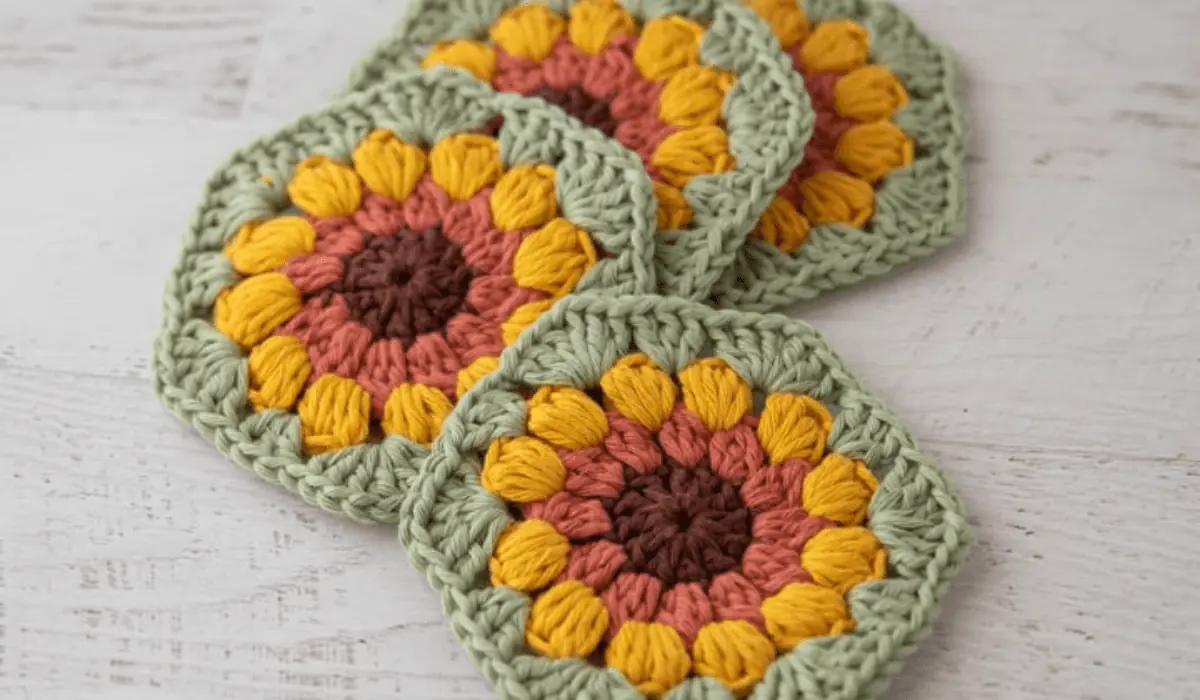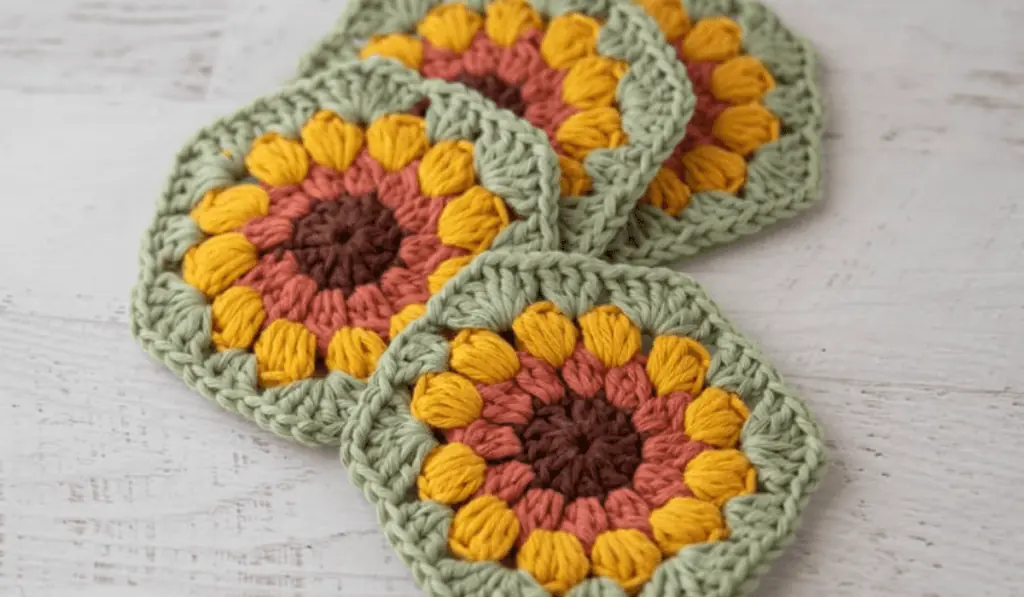 Crochet Sunflower Coaster Pattern
If you need a quick gift idea, these crochet sunflower coasters are perfect! They're great stash-busters for all your leftover yarn and they're a great Mother's Day gift too.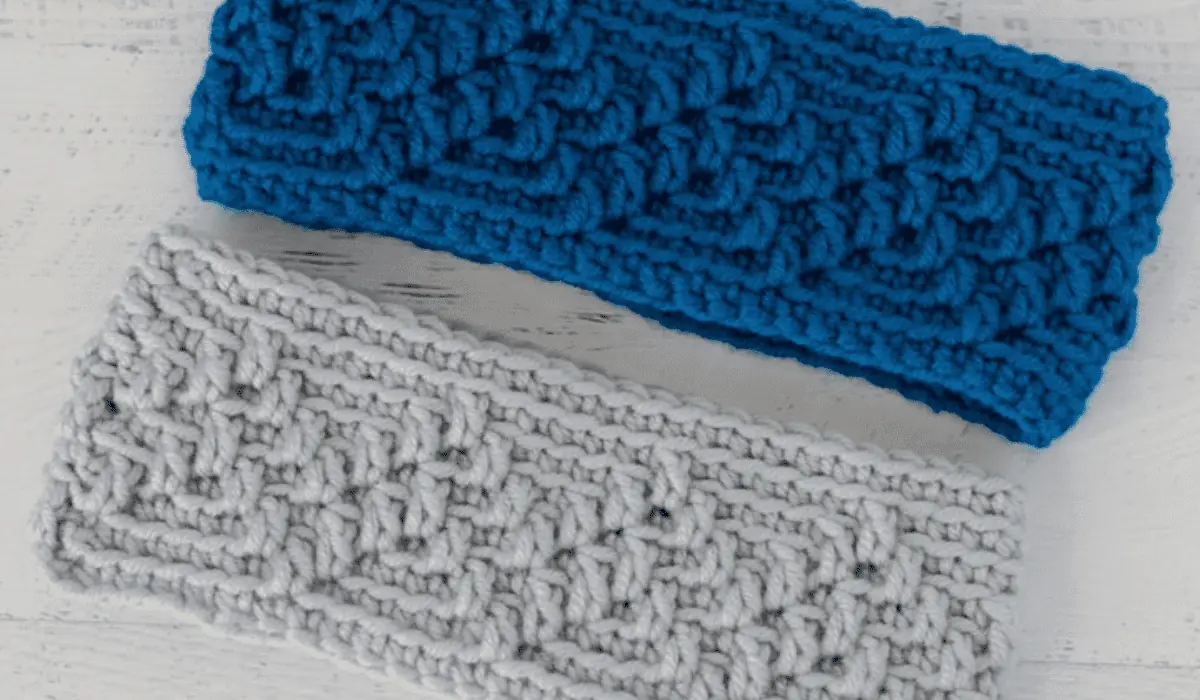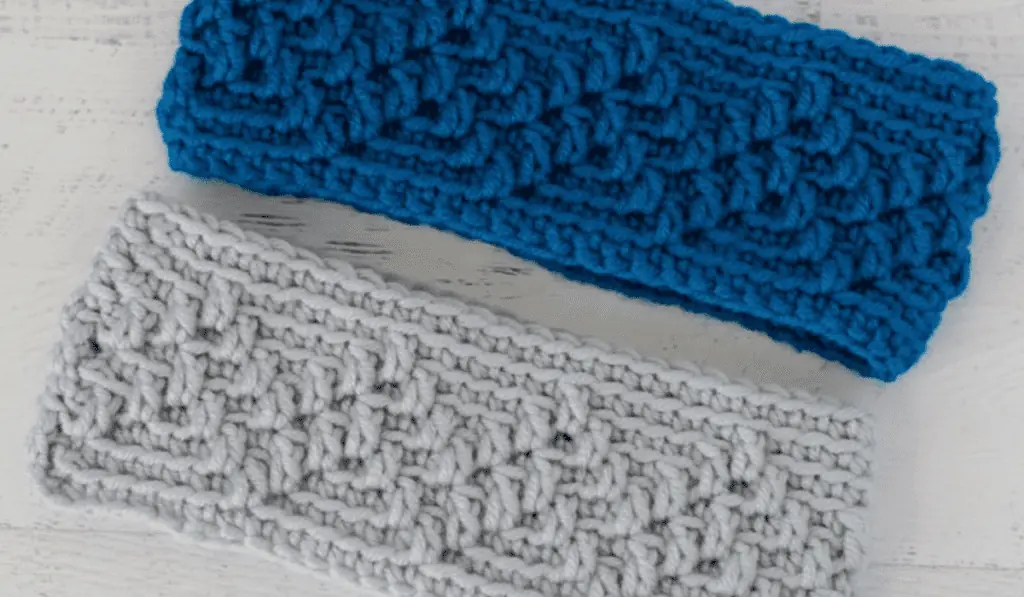 Michigan Mountain Crochet Ear Warmer
If you're looking for crochet Mother's Day ideas, but you really want a practical gift, this is going to be the gift for you! This also makes a great gift for adventurous friends that like going hiking in the cooler weather and crochet ear warmers are perfect for letting your hair stay the way you intended without having to make hair adjustments for a hat.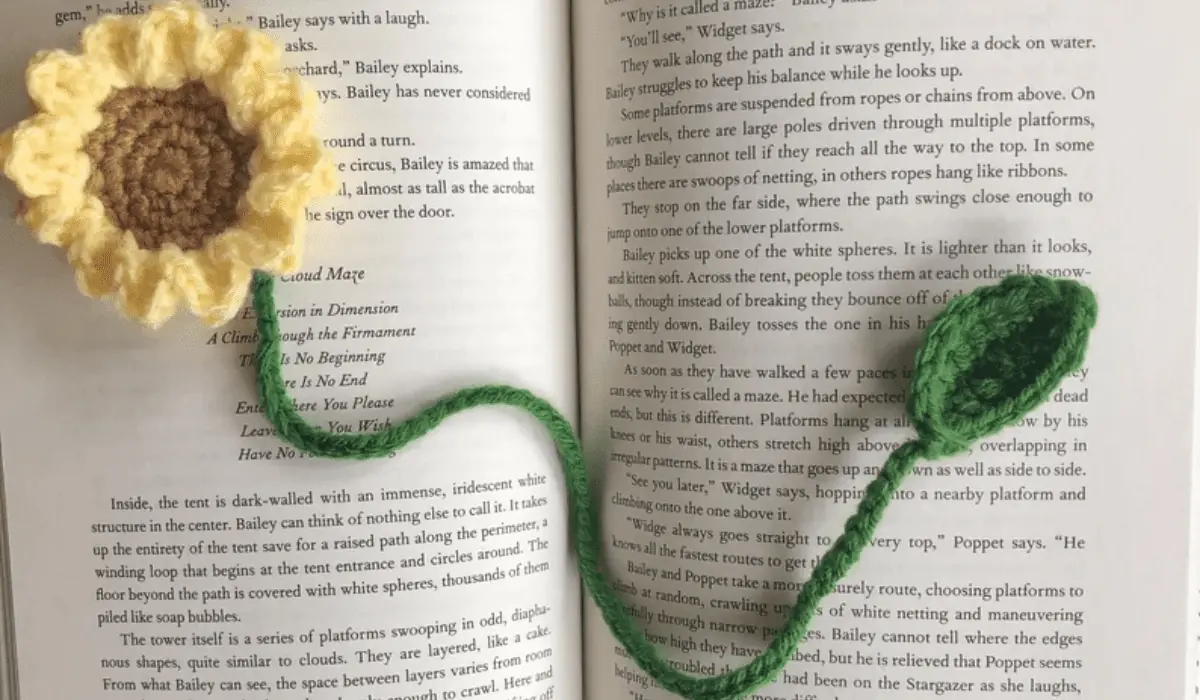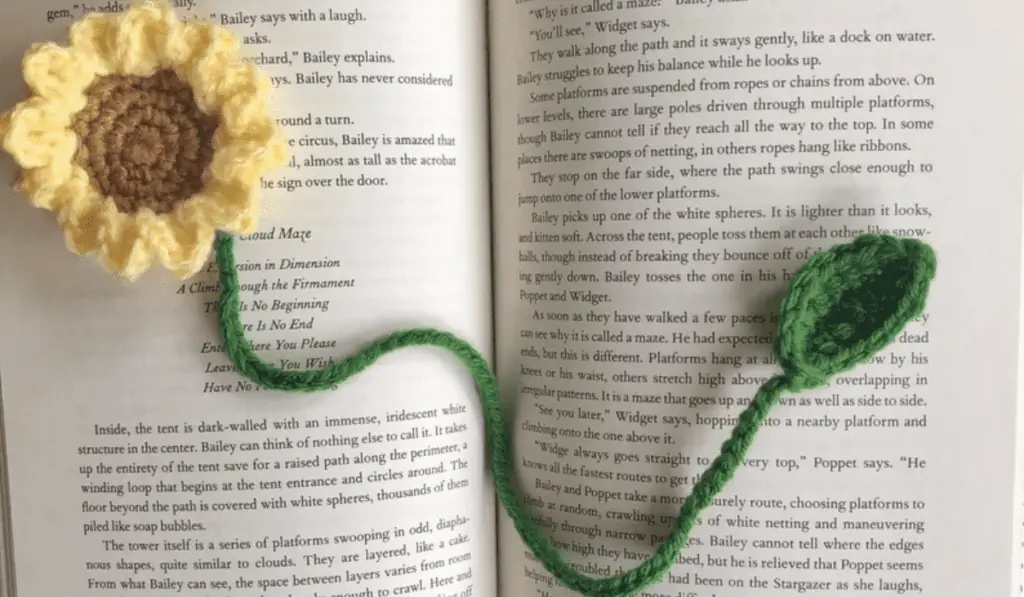 Crochet Bookmark Pattern
If your mom is a book lover, then she's absolutely going to adore this crochet bookmark pattern by White Lily Shopp. Honestly, is there a more perfect gift for a book lover? Plus, it's a quick project, so if you're going to see her earlier than anticipated, this is the perfect project! (And if you're looking for your next book to read, pop over to Barely Bookish for some great suggestions)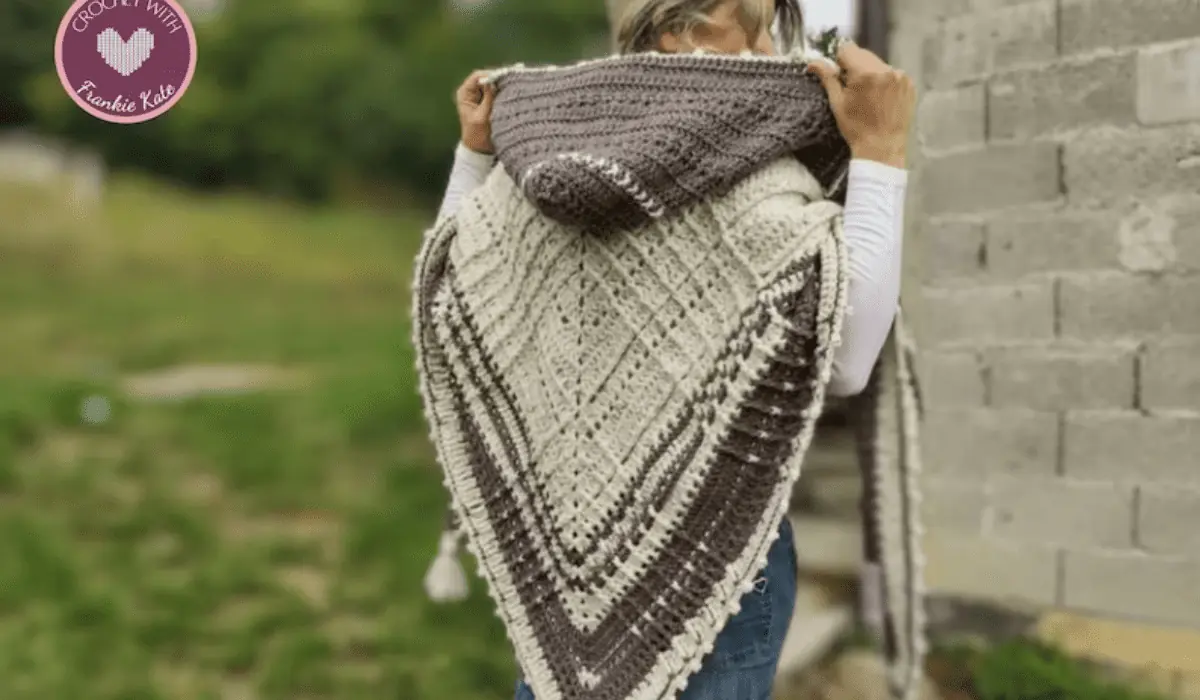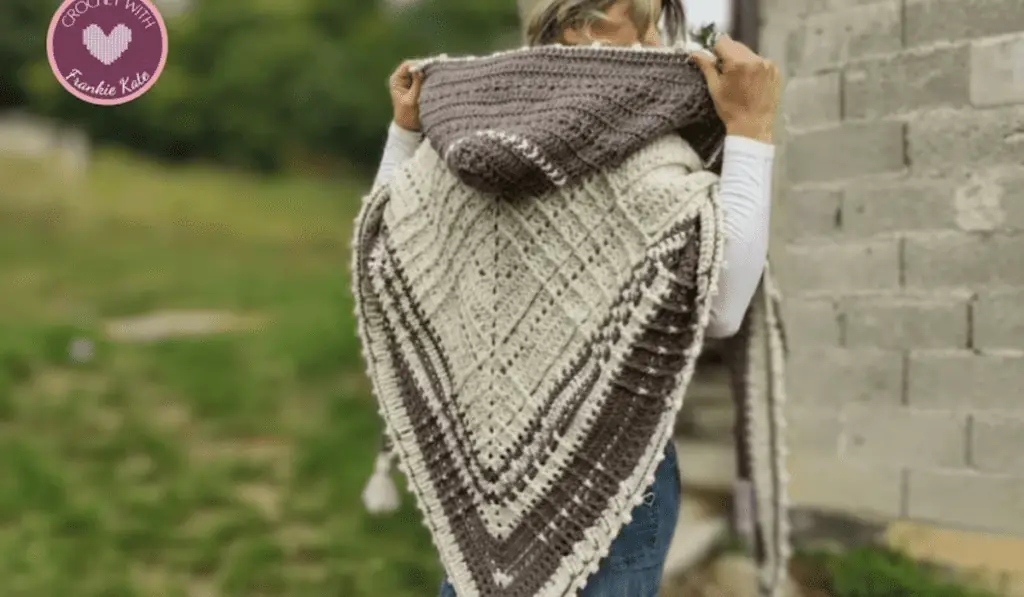 Nova Hooded Crochet Shawl Pattern
I really love that there's a hood on this crochet shawl by Frankie Kate. It just makes it that much cozier.
I also have a whole post of crochet pocket shawl patterns in case you need more crochet shawls patterns in your life.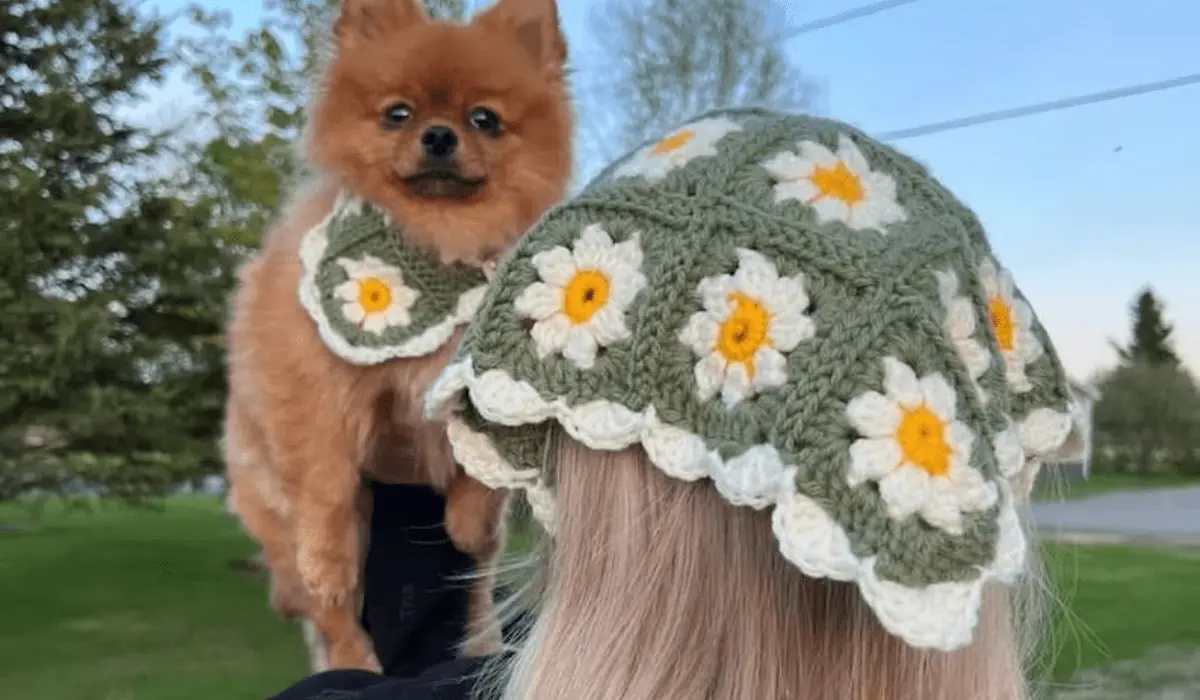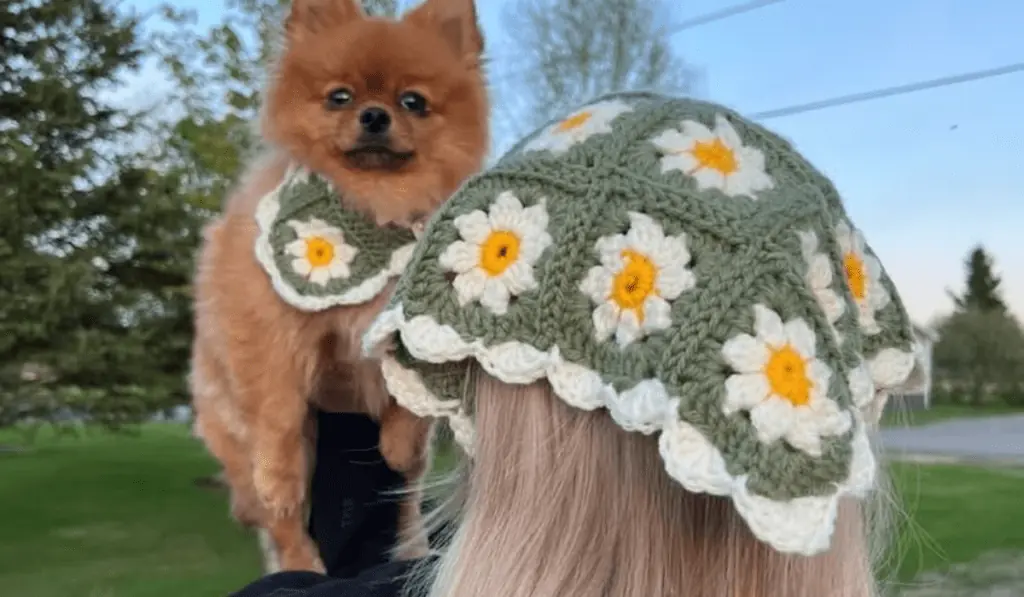 The Daisy Bandana
This beautiful crochet bandana by High Level Bandanas is the perfect present for Mother's Day, and I love that there is one for your favorite furry child too.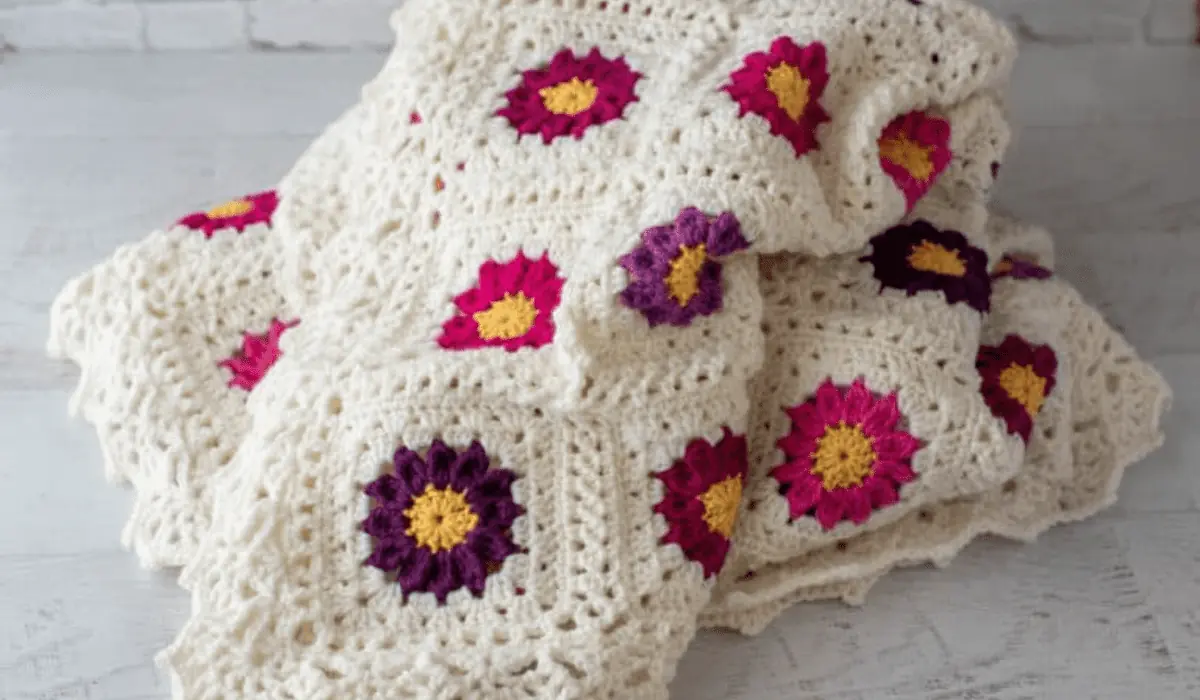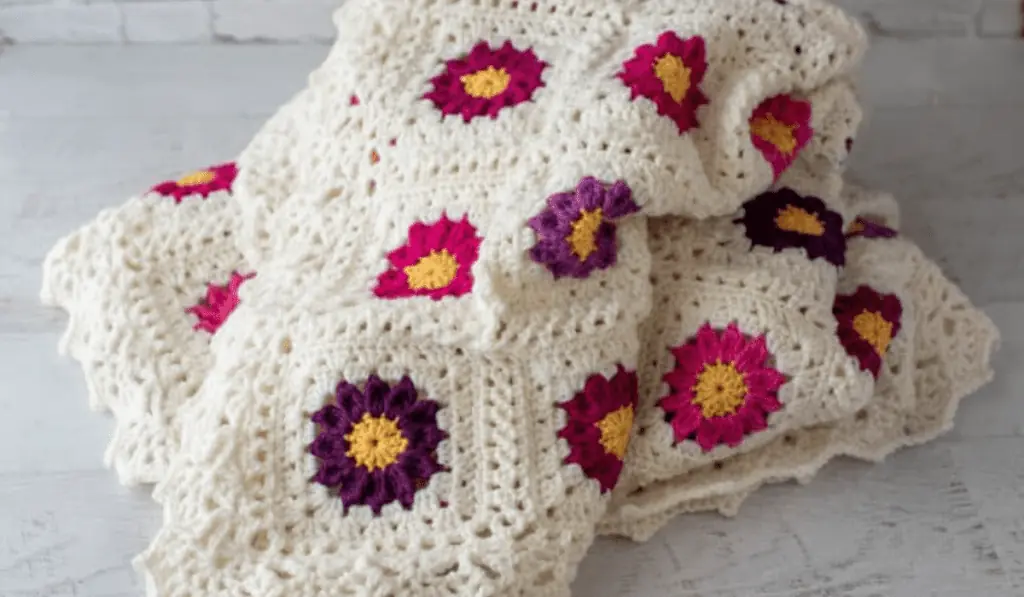 My Mother's Garden Afghan
This beautiful crochet blanket was made for my own mother, so I am sure your mother will love it too. My Mother's Garden Afghan was made using all my mother's favorite colors which you can change out to match your mom's favorites.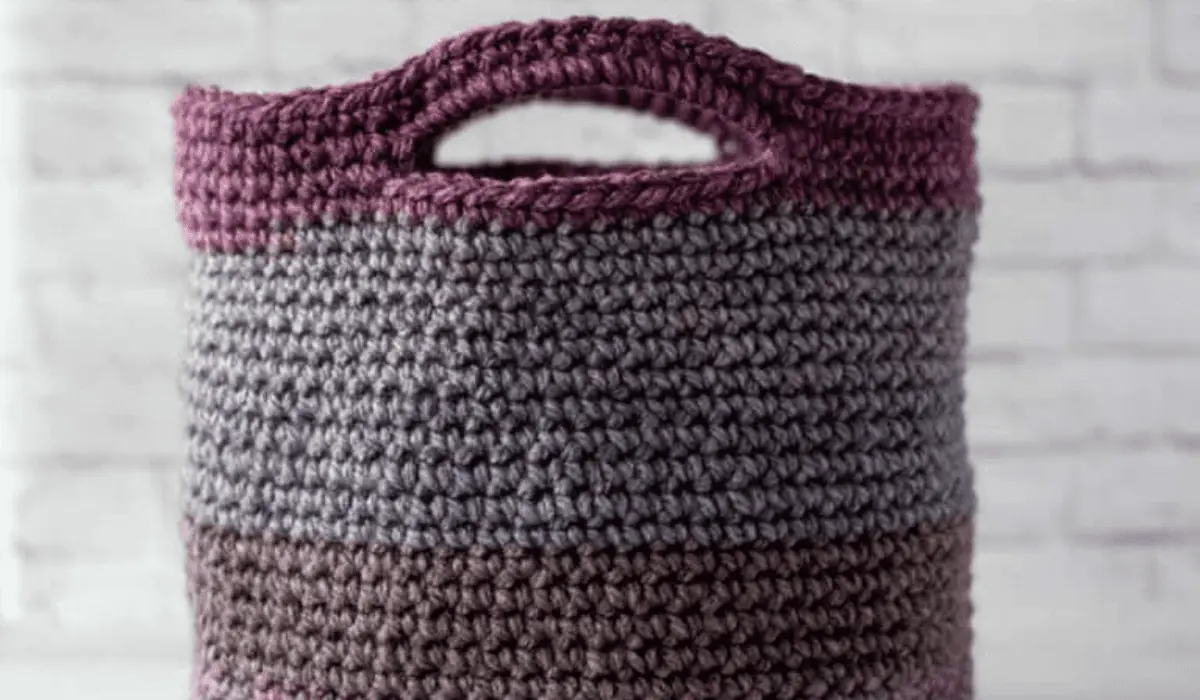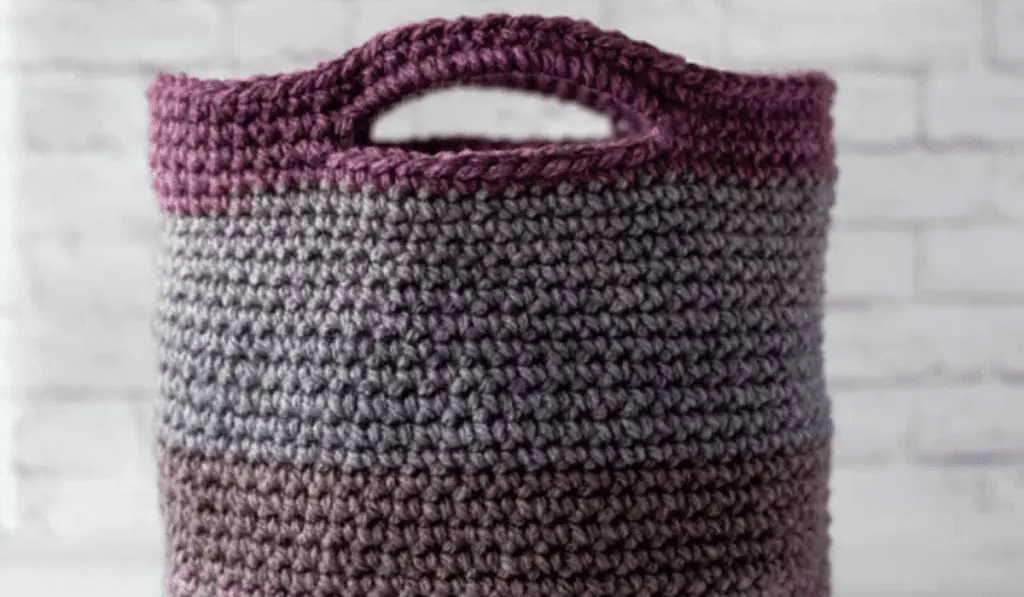 Crochet Basket Tote
One thing I like to do is put gifts inside a basket that would also look great in someone's home because honestly, you always need more baskets. That's where this amazing crochet basket pattern comes in.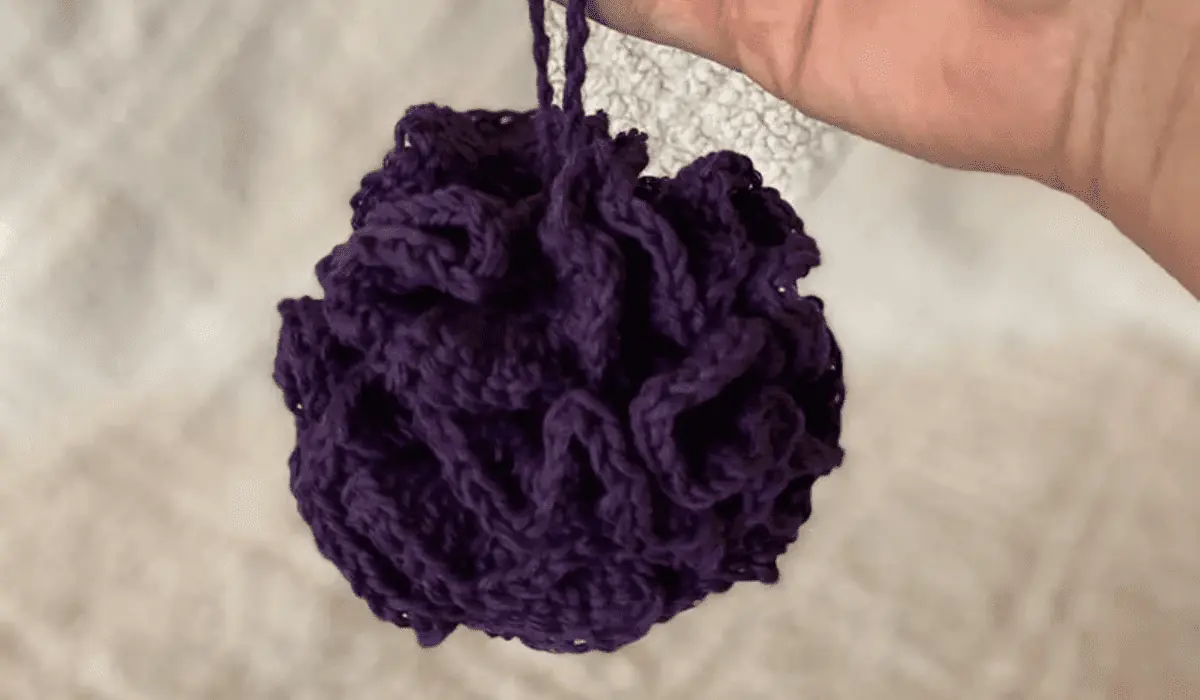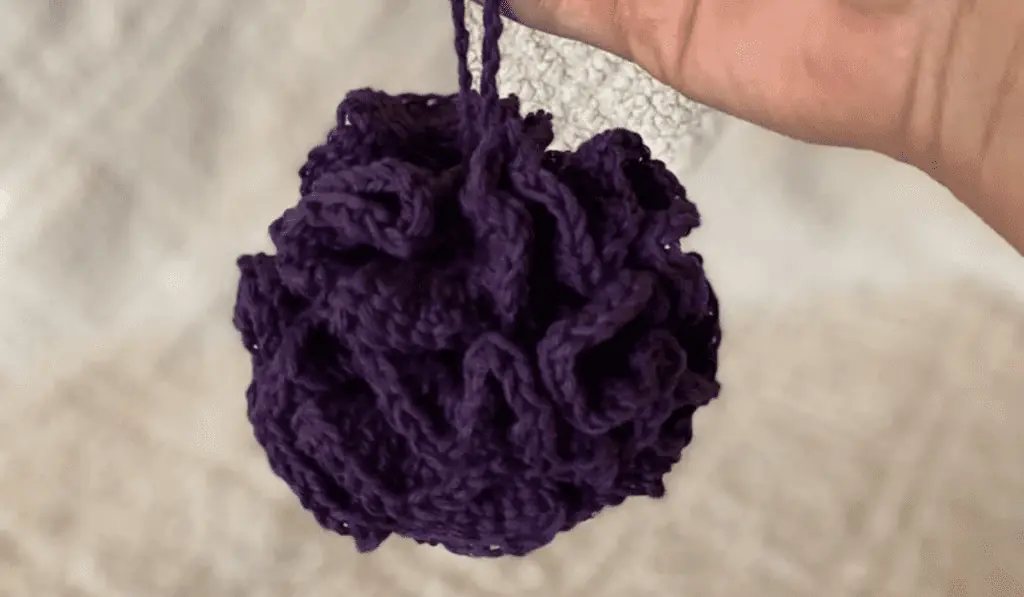 Crochet Loofah
This crochet loofah by DIY From Home Crochet pairs very well with a relaxing bath kit, I would say. This is the perfect crochet Mother's Day gift if your mom loves a good at-home spa day.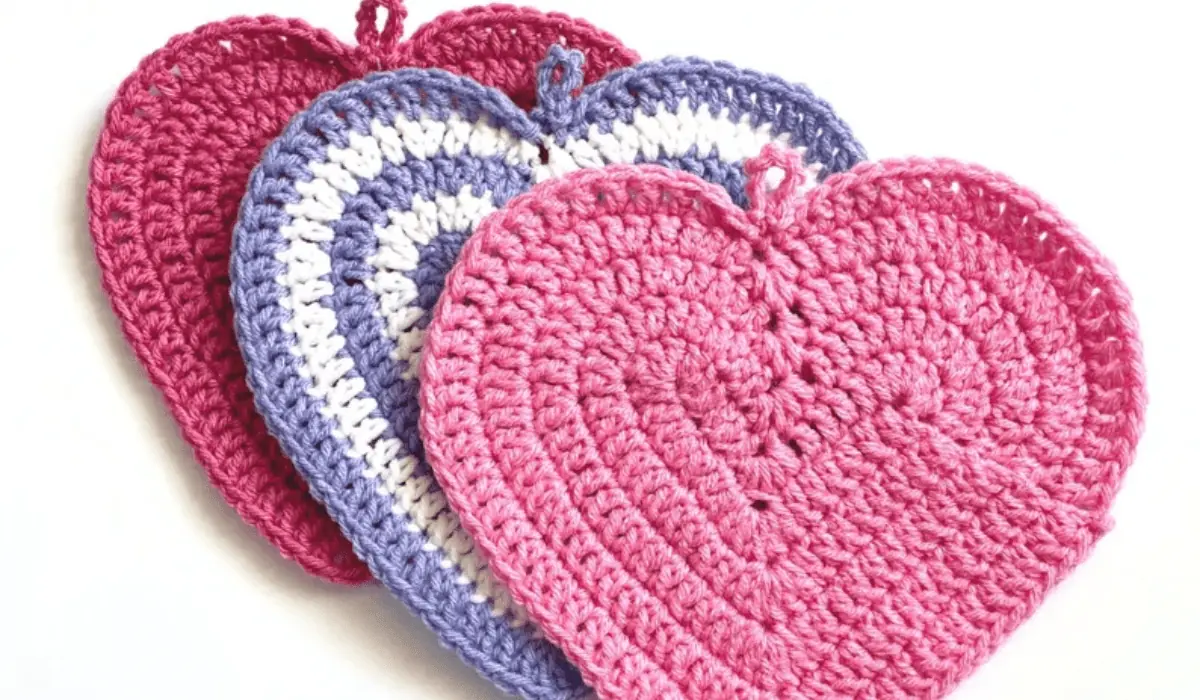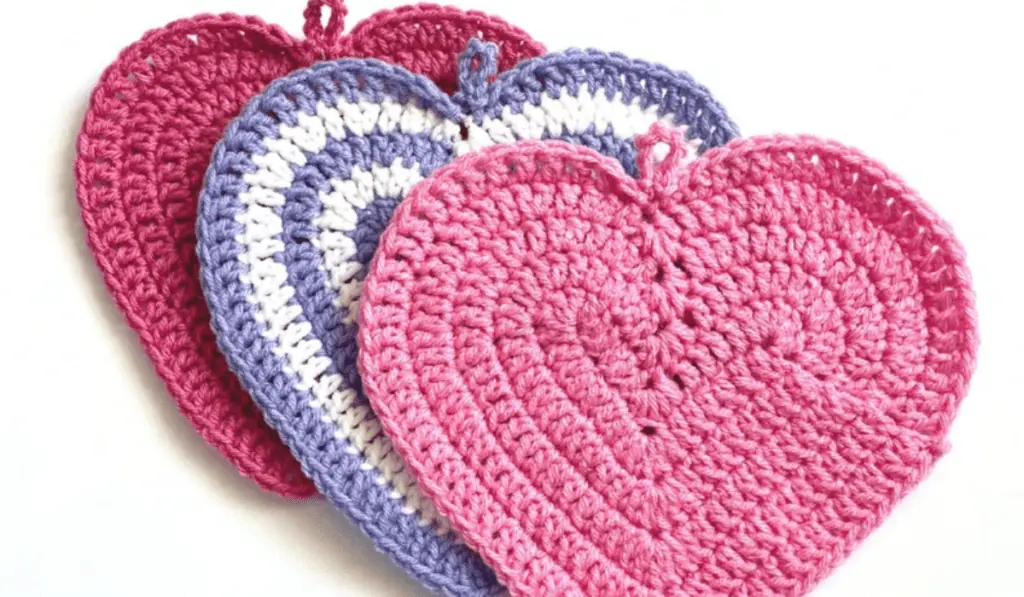 Heart Potholder
This crochet potholder by Hygge Crochet Co is such a cute Mother's Day gift idea. I feel like it would really look stunning all year round, especially if your mother only uses oven mitts as a potholder currently, this will be a lovely upgrade.
Don't forget, these Mother's Day crochet ideas are also perfect for birthdays and holidays too!
I love seeing your finished projects! If you enjoyed making one of my patterns I'd love to see yours on Instagram, be sure to tag me @crochet365knittoo. If you are on Facebook, stop over to the Crochet 365 Knit Too Facebook page or pop over to the Crochet365KnitToo Club and share a photo! I'd love to see your work.