Crochet Face Scrubbies
This post may contain referral/affiliate links. Please read my disclosure for more info.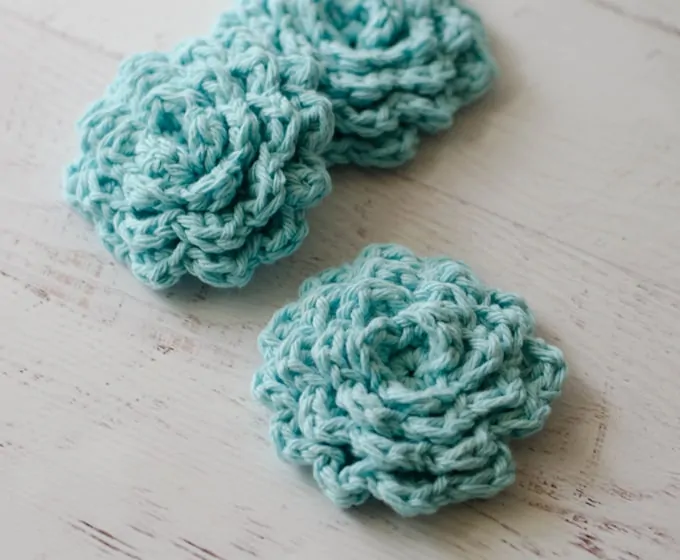 So I had the brilliant idea of making a spa crochet gift package.  I started with these sweet, reusable, washable, crochet face scrubbies and then a horrible thing happened.  I didn't want to give them away.  So guess what?  I kept them!  Sometimes I do that.  I probably secretly had that in mind all along because this lovely blue matches my beach themed bathroom just perfectly.
I found a lovely crochet cleansing pad pattern by Kara over at Petals to Picots which you can find here.  Hers is a very fine pattern and you might enjoy making it.  However, I decided I wanted petals that were a bit more defined, so here is my variation.  If you don't want to use it as a scrubbie, it would make a very beautiful flower for embellishing as well.
Crochet Face Scrubbies
Here is what you will need:
worsted weight cotton yarn
US H8/5 mm crochet hook
tapestry needle, scissors.
Resources and tutorials you may find helpful in following this pattern: Crochet Abbreviations, US to UK Crochet Conversion Chart.  Find links to stitches on the "Tutorial" menu: Getting Started will show basic stitches used in many patterns and Crochet Stitch Dictionary shows our growing collection of crochet stitch tutorials.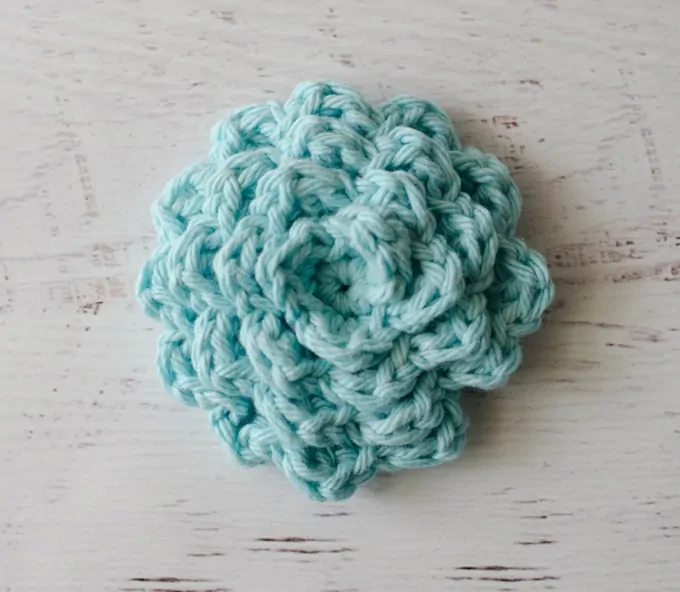 Make a magic ring.
Rows 1-4 are worked the same as in Petals to Picot's pattern, working into the back loops of rounds 2 through 4.
At the end of round 4, there are 24 stitches and the front loops are free for working the petals as follows:
Petal Variation:  Fasten off and then rejoin yarn to the first unworked loop from row 1.  sc in 1st stitch as joining, *[hdc, dc, hdc] in next stitch, sl stitch in next st.  Repeat from * working in every unworked front loop through round 4.  Sl st in the next st and fasten off.  Weave in ends.
Ta Da!  You've made a beautiful floral crochet face scrubbie!
I love seeing your finished projects! If you enjoyed making this Face Scrubbie pattern,  I'd love to see yours on Instagram, be sure to tag me @crochet365knittoo.  If you are on Facebook, stop over to the Crochet 365 Knit Too Facebook page or pop over to the Crochet365KnitToo Club and share a photo!  I'd love to see your work!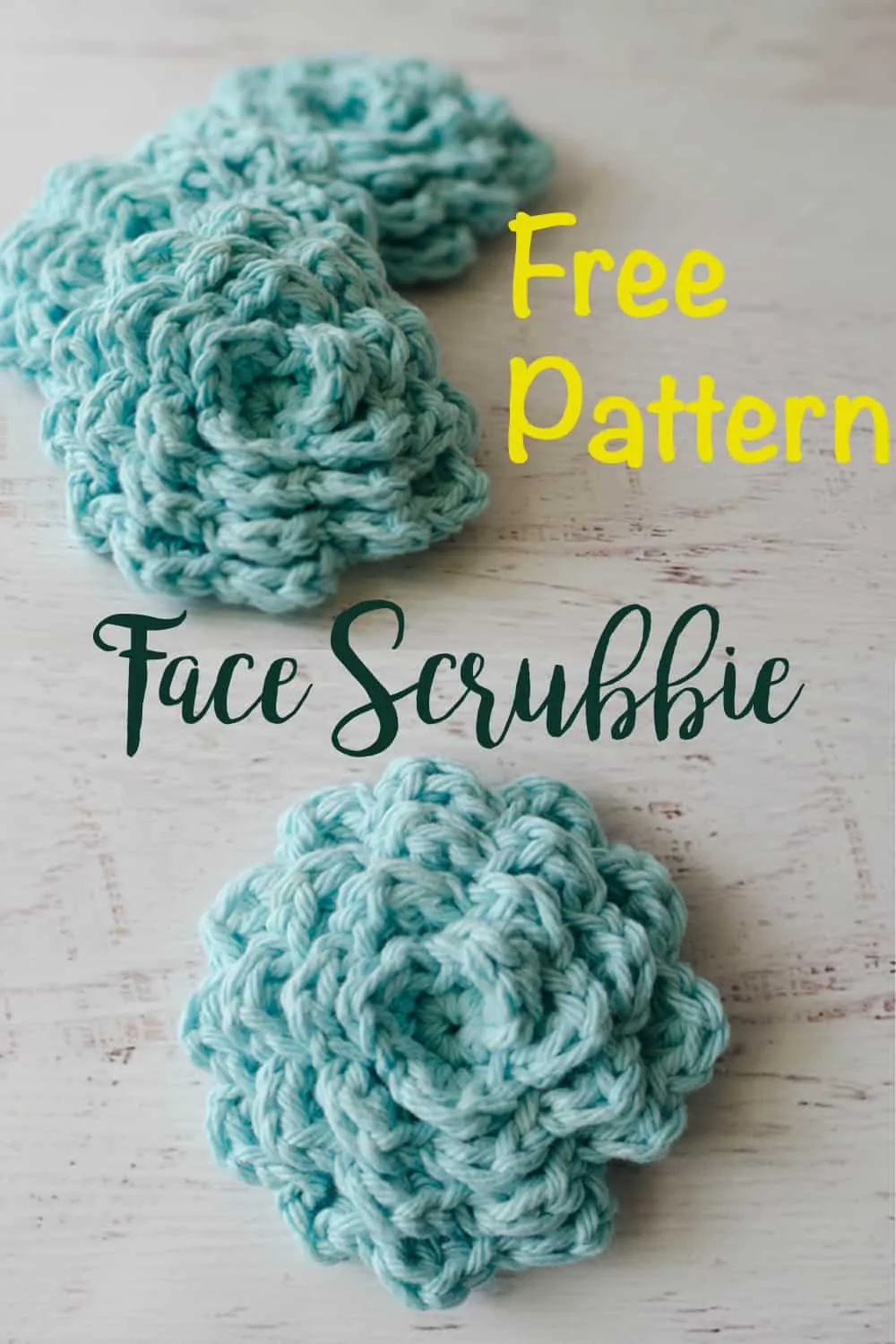 SaveSave