Hop Into These Crochet Easter Patterns
This post may contain referral/affiliate links. Please read my disclosure for more info.
There's no more perfect time than now to start working on your crochet Easter patterns! Right?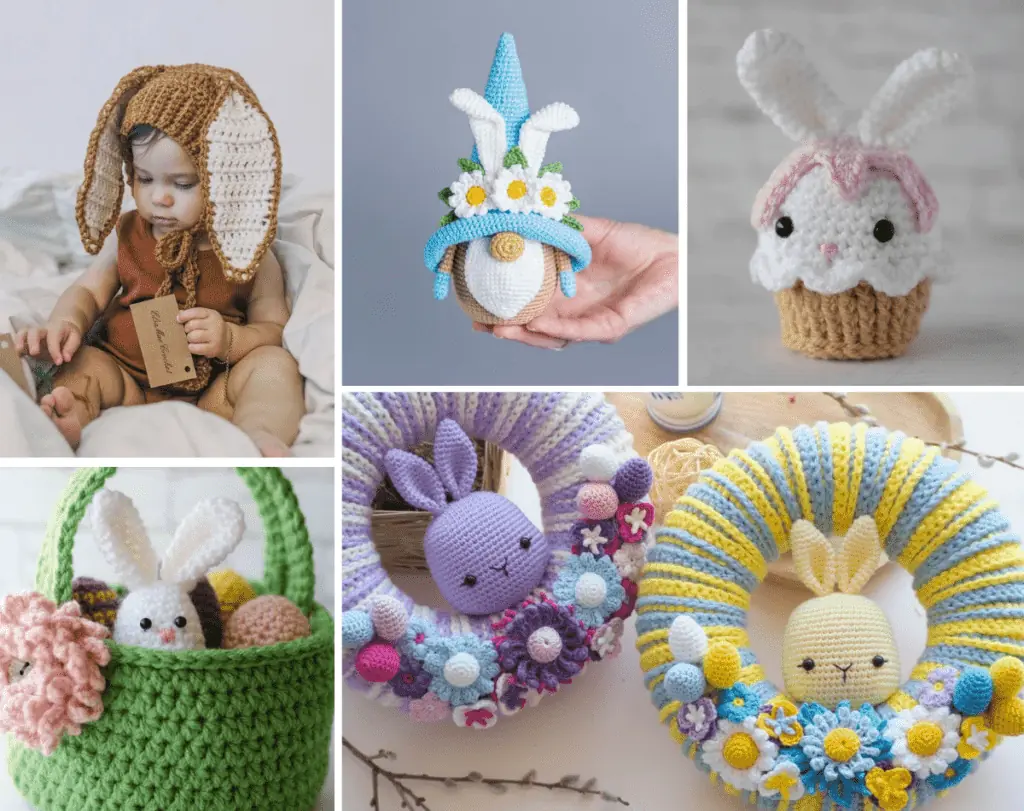 Whatever crochet projects you're thinking of taking on this year, I've got some great options, no matter your skill level!
Most of these patterns use a variety of basic crochet stitches, so make sure that you know how to work a single crochet stitch, double crochet stitch, and slip stitch (sl st). Since these great patterns won't take a long time to complete, your cute car bling is just a few steps away!
Easter Bunny Crochet Patterns
If you've been needing a fun project, what's more fun than a bunny? Crochet bunny patterns sure make cute decorations and props for family photos.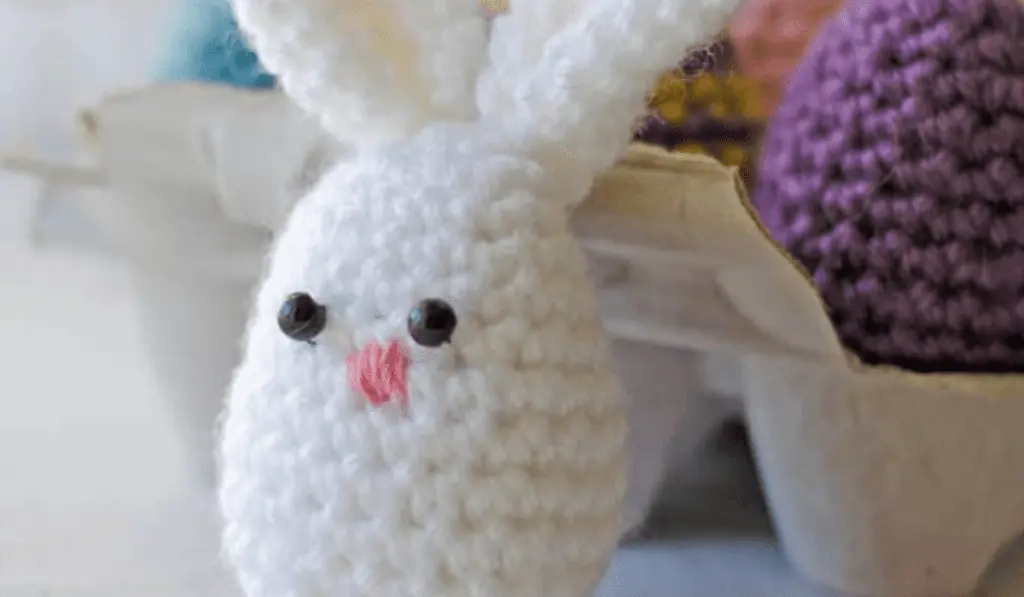 Crochet Easter Egg Bunny
This Easter egg bunny pattern not only looks great by itself, but it also is absolutely adorable with some crochet easter eggs. Can you imagine a whole carton full of bunny eggs? How cute!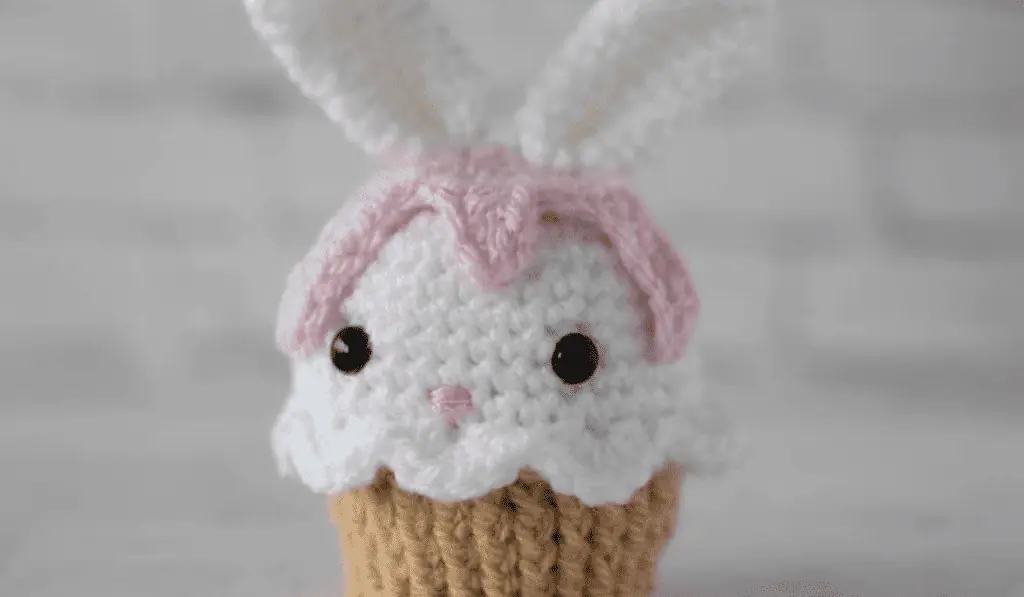 Crochet Cupcake: A Bunny to Love
When I made this pattern, I felt like it needed just a little more than just the ears, that's how the crochet cupcake bunny came to have the little pink icing hair! This is one of my favorite little touches of color I've done.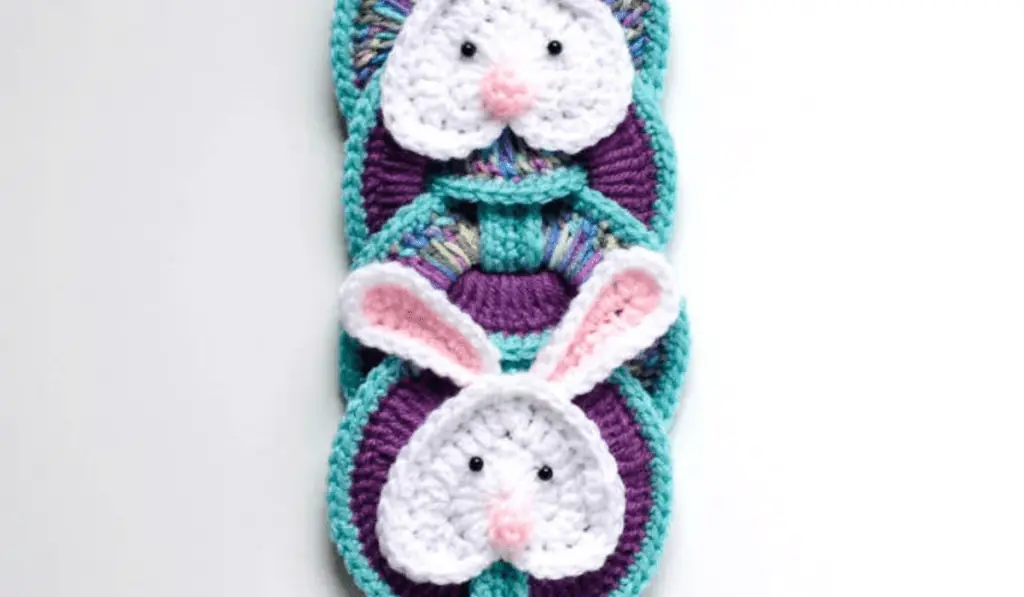 Easter Bunny Wall Hanging
The Easter Bunny Wall Hanging has all the crochet bunnies you could need! If you love having crocheted decor around your house during the holidays, this is a pattern you won't want to miss.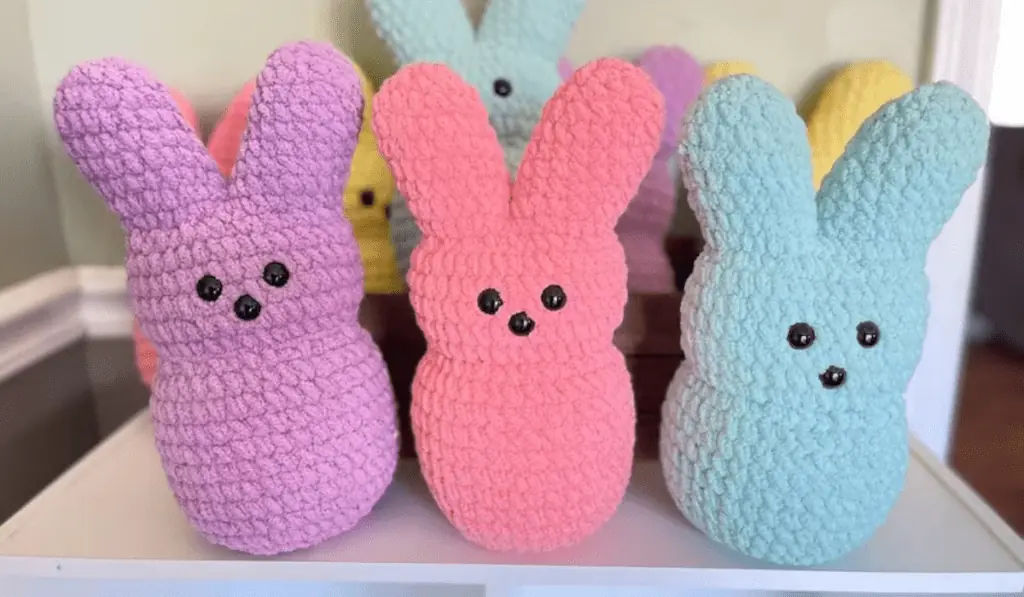 Marshmallow Bunny
I love this amigurumi bunny crochet pattern by Crochet It Creations US! The amigurumi bunnies are all made using single crochet and Super Bulky yarn, making them super easy and super cozy.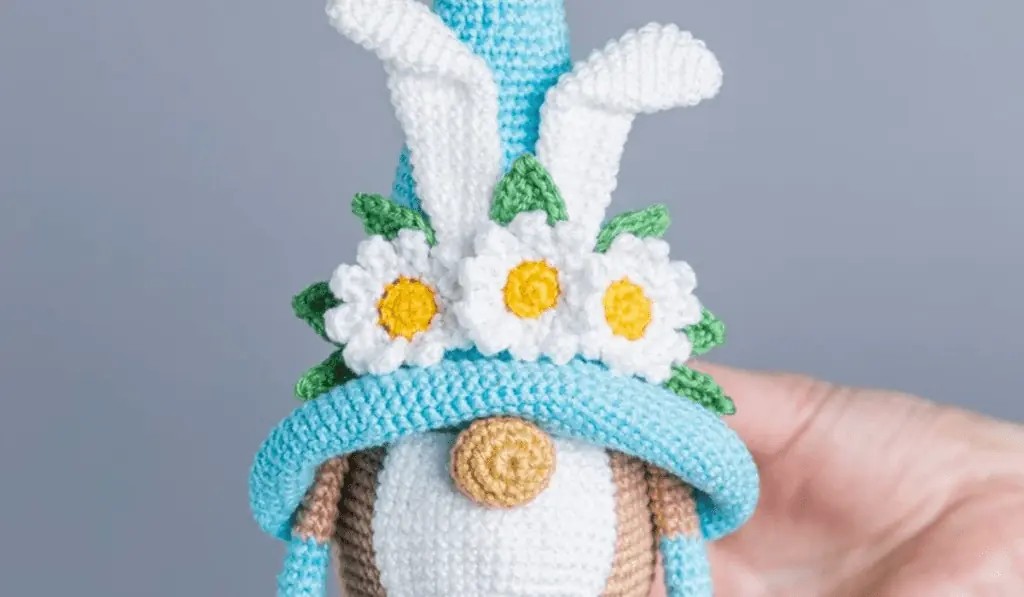 Bunny Gnome
This adorable bunny gnome is by Mufficorn, and I cannot get over those little bunny ears coming out of the hat! If you love crochet gnomes, this is simply the perfect decoration for spring.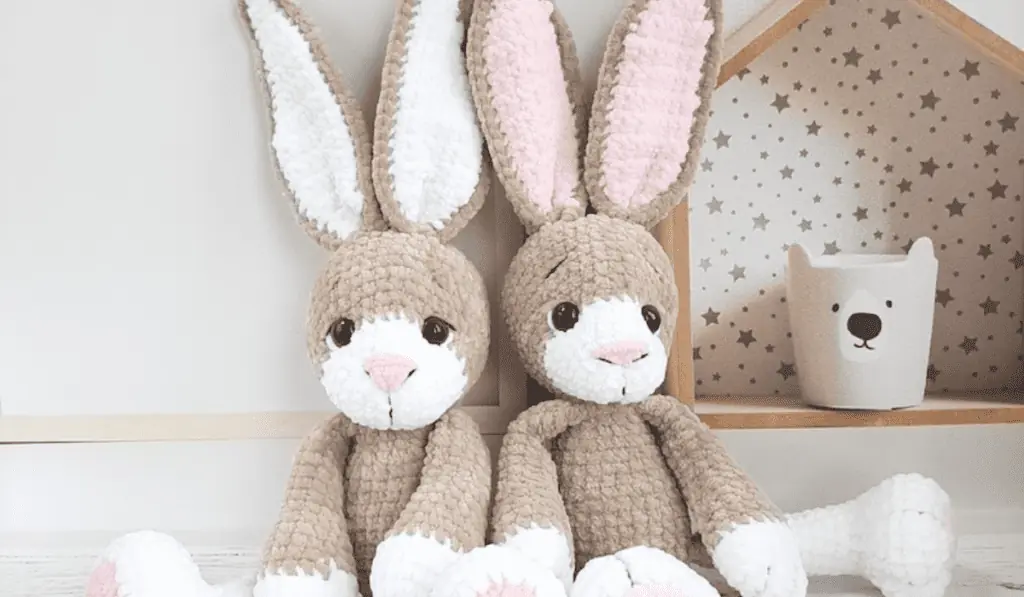 Crochet Rabbit Pattern
How could you say no to this rabbit amigurumi pattern by Toy Story Patterns AU? The long ears really make this pattern for me.. so adorable!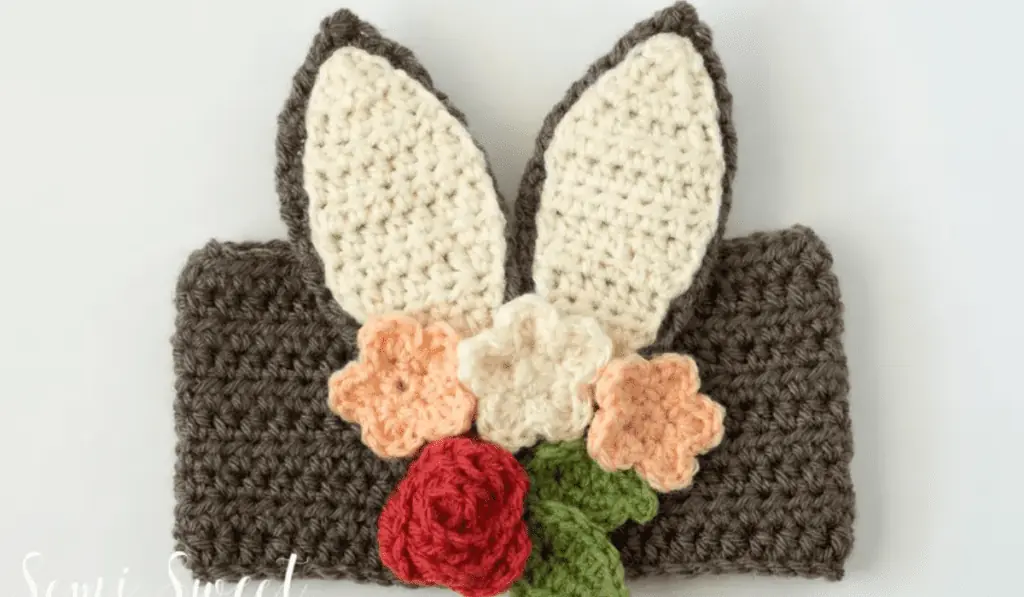 Bunny Ears Headband Crochet Pattern
The best part of this headband by Semi Sweet Crafter is that it's not going to feel like it's going to fall off all the time. Does anyone else feel like that with normal headbands? Plus, this looks super chic and very cute, it also comes in a wide range of sizes, making it perfect for littles or yourself!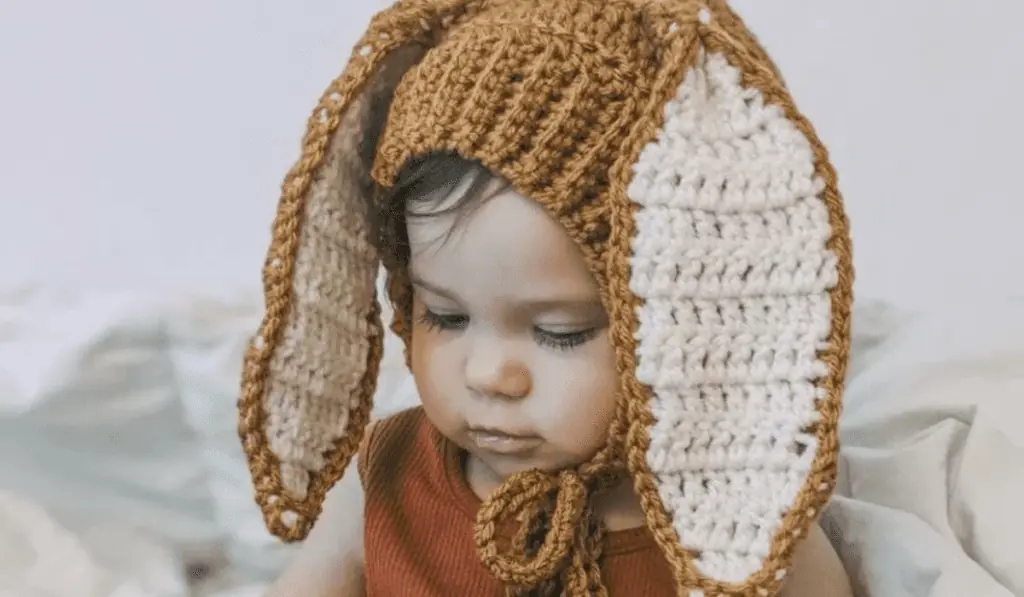 Bunny Bonnet
This bunny hat crochet pattern is by Elsa Mae Crochet and is available in sizes ranging from newborn to 4 years. I love the idea of a bunny hat photo prop, so this baby hat pattern is a must-make if you have any littles in your life around Easter.
Crochet Easter Wreath Patterns
Don't have a whole lot of table space but you have an empty door? Well, do I have the perfect project for you! These adorable crochet projects are just waiting for you to get your hands and your crochet hook on them.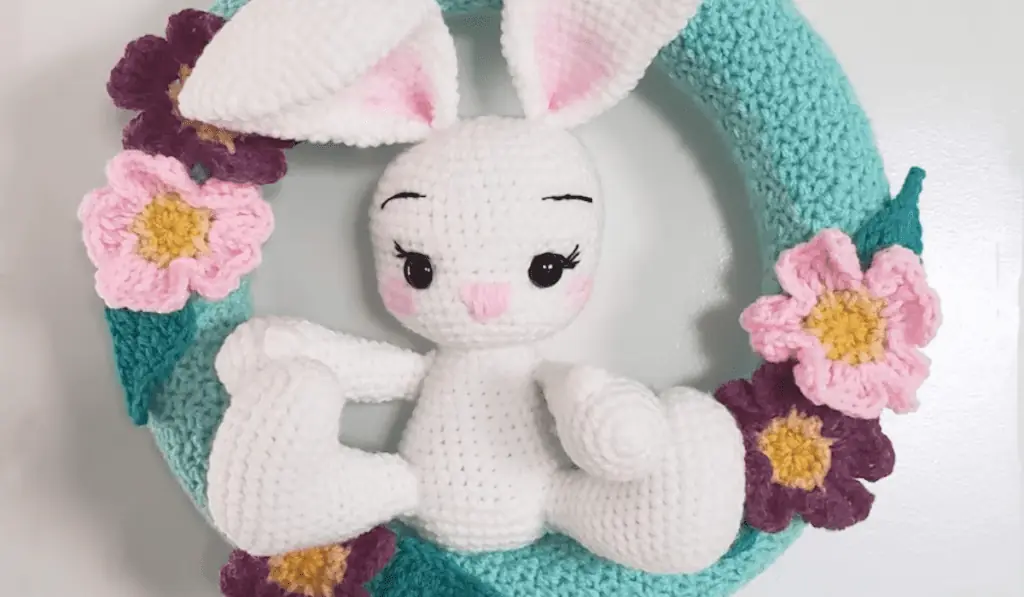 Hoppy Spring Wreath
This adorable colorful crochet wreath is by Jasmine Art Works. The pastel colors are beautiful, plus I really love this bunny too!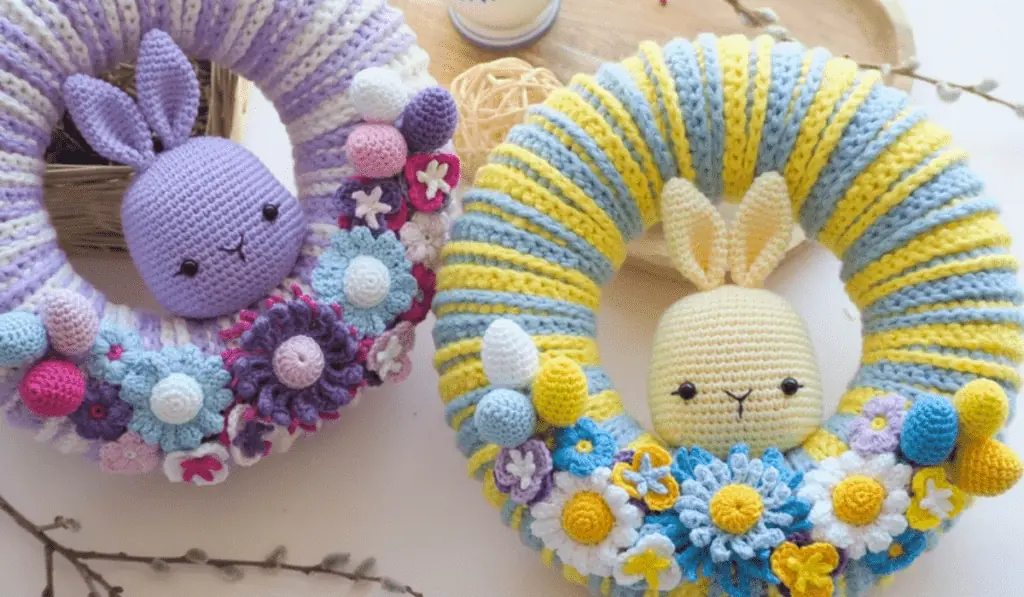 Bunny Wreath
This bunny wreath by RNata is so charming, I really love all the little flowers on this wreath. Plus, the fact that the bunny heads fit in the circle perfectly is adorable.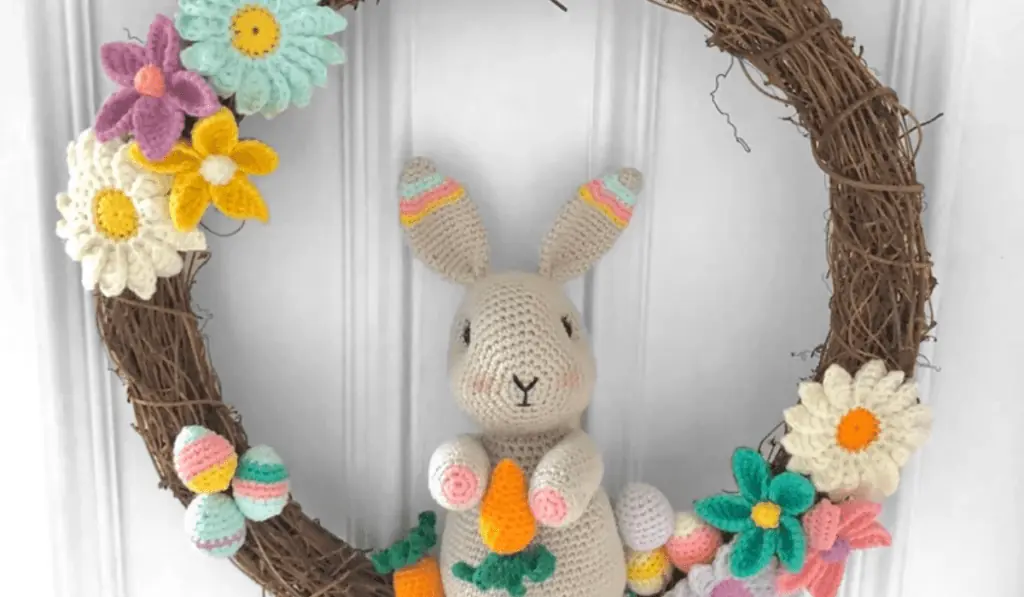 Bramble Bunny Wreath
I really love a natural-looking wreath, so I had to share this pattern by AM Creations by Monica as soon as I saw it. If you love colorful decorations, then you're going to adore this cute wreath.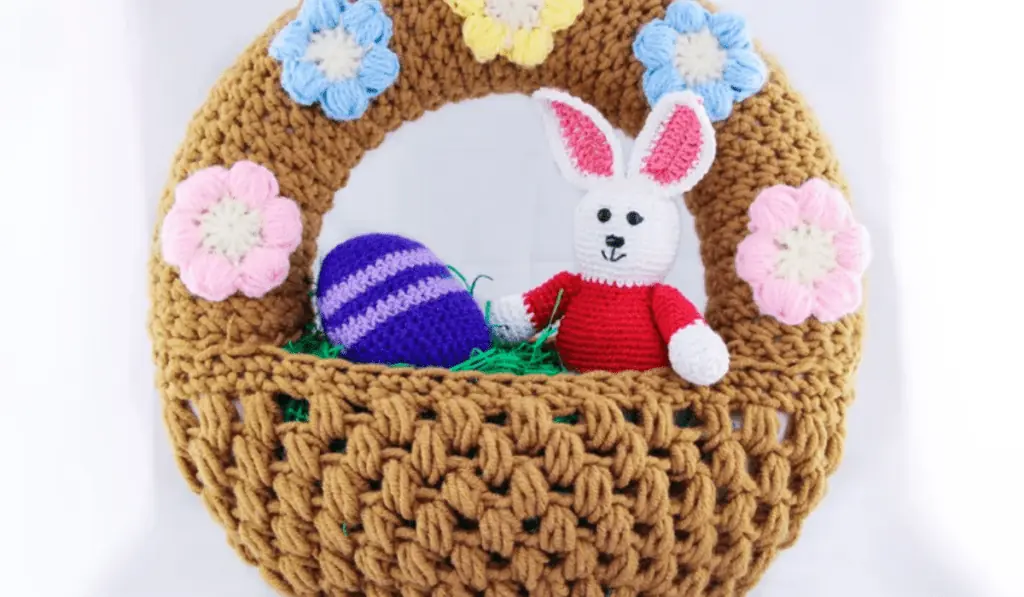 Easter Basket Wreath
This fun design is by Kuema Tutorials! You're sure to be the only one in town with this adorable decoration. I also really love these crochet flowers on the handle, I think it gives this basket a fun extra touch.
Easter Egg Crochet Patterns
There's nothing like quick projects to get you in the mood for the holiday, and these crochet eggs are the answer to your prayers!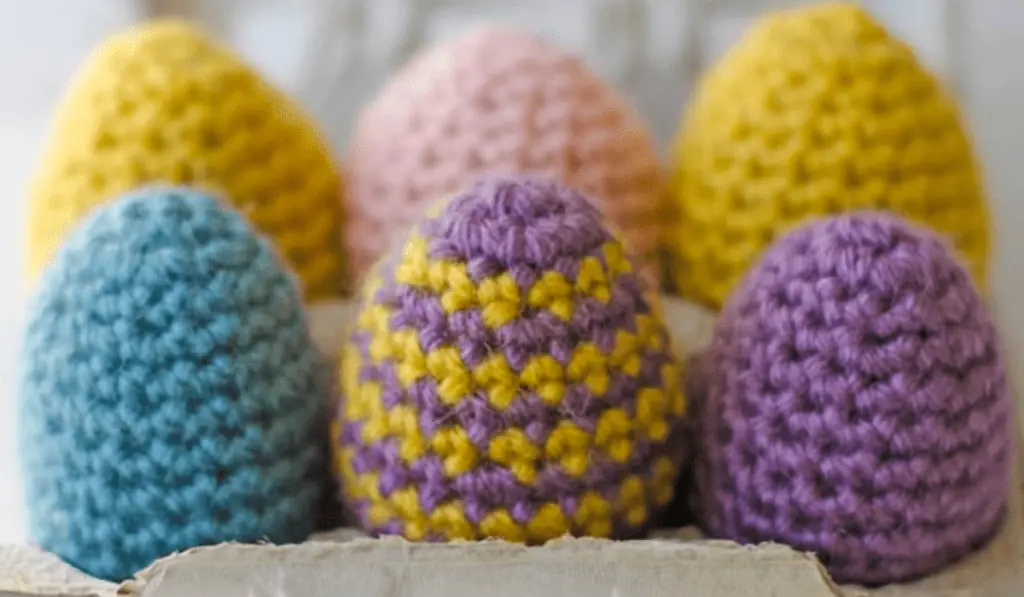 Crochet Easter Eggs
These crochet Easter eggs would make amazing stash busters, as well as beautiful decor pieces.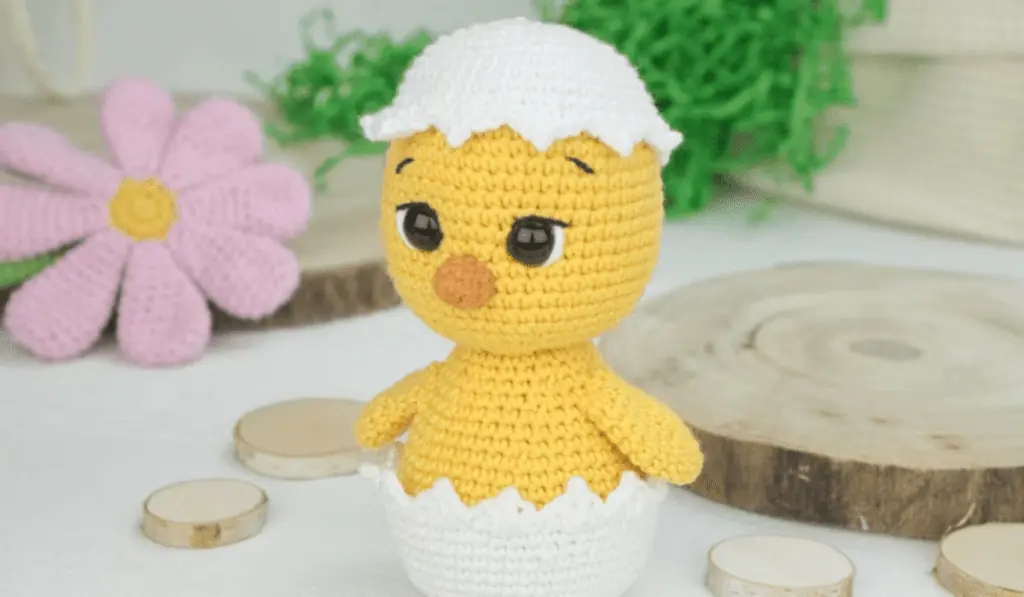 Baby Chick Pattern
The perfect addition to your spring home decor is going to be this chick crochet pattern by Dione Design. I love that it's coming out of a little egg!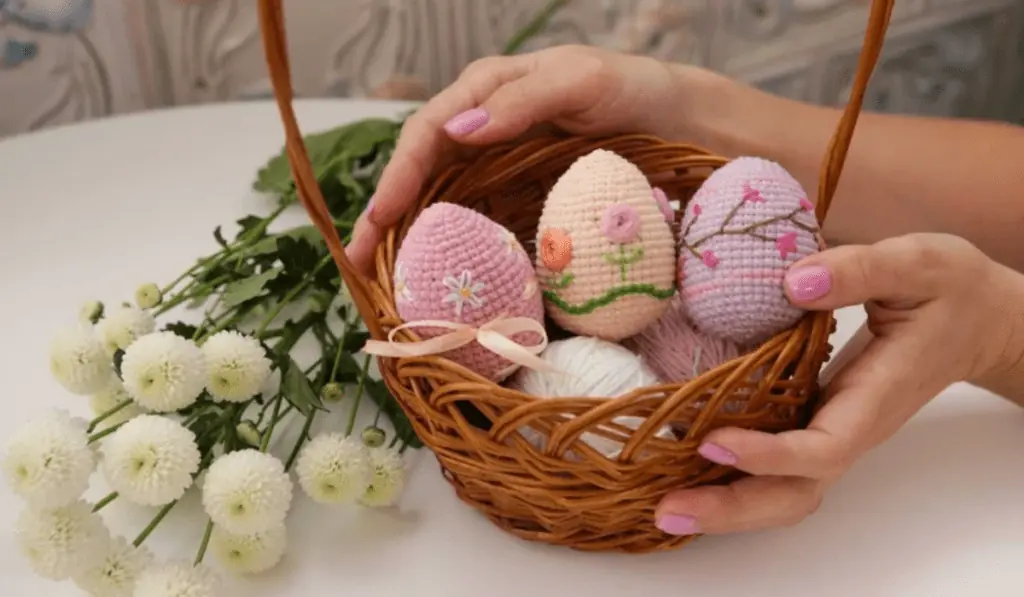 Embroidered Crochet Eggs
The art on this egg pattern by Toys by Alistar is absolutely beautiful! It really levels up this egg decoration.
Crochet Basket Patterns
These crochet basket patterns can be made in a bunch of fun color combinations and serve as the perfect gift. A basket really is an essential Easter crochet pattern, don't you think?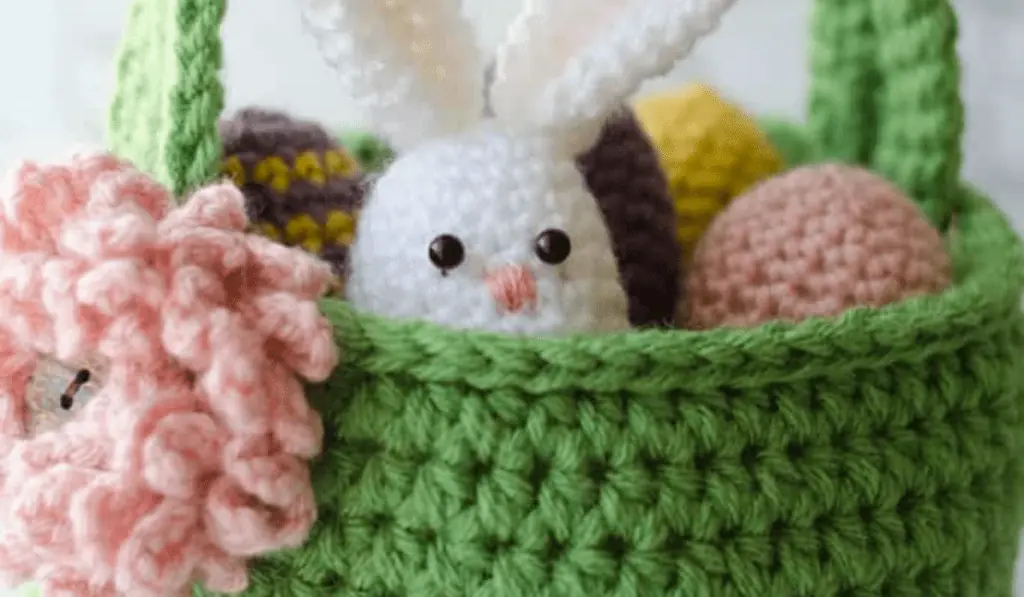 Crochet Easter Basket Pattern
Whether you use this basket for decor or for all the eggs your littles find this year, this pattern is perfect! My crochet Easter Basket pattern is quick to work up and only requires some basic crochet stitches.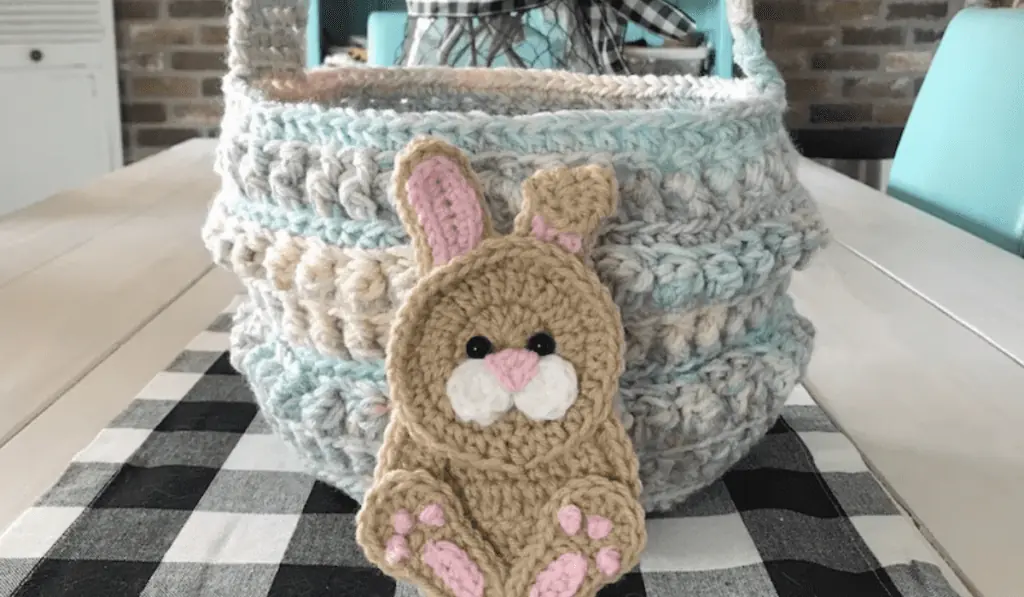 Bunny Basket
If you want to challenge yourself a bit more while crocheting Easter baskets, this pattern by Nella's Cottage is going to be perfect for you!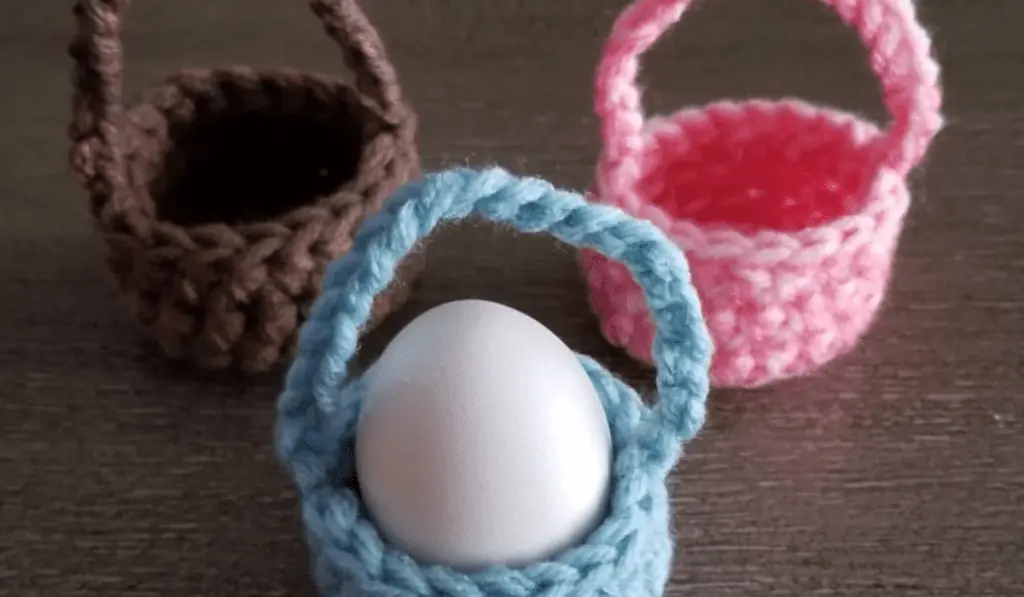 Mini Easter Baskets
This egg-cellent crochet Easter basket pattern is by HCK Crafts and it's going to be absolutely perfect for displaying your little crochet eggs! This is simply too cute to handle.
I love seeing your finished projects! If you enjoyed making one of my patterns I'd love to see yours on Instagram, be sure to tag me @crochet365knittoo. If you are on Facebook, stop over to the Crochet 365 Knit Too Facebook page or pop over to the Crochet365KnitToo Club and share a photo! I'd love to see your work.