Crochet Dragon Patterns: 15 Glorious Beasts You Need on Your Hook
This post may contain referral/affiliate links. Please read my disclosure for more info.
If you're looking for a mystical, magical, fantastic make you just might love a crochet dragon on your hook! Welcome to the beautiful, glorious world of crochet dragons!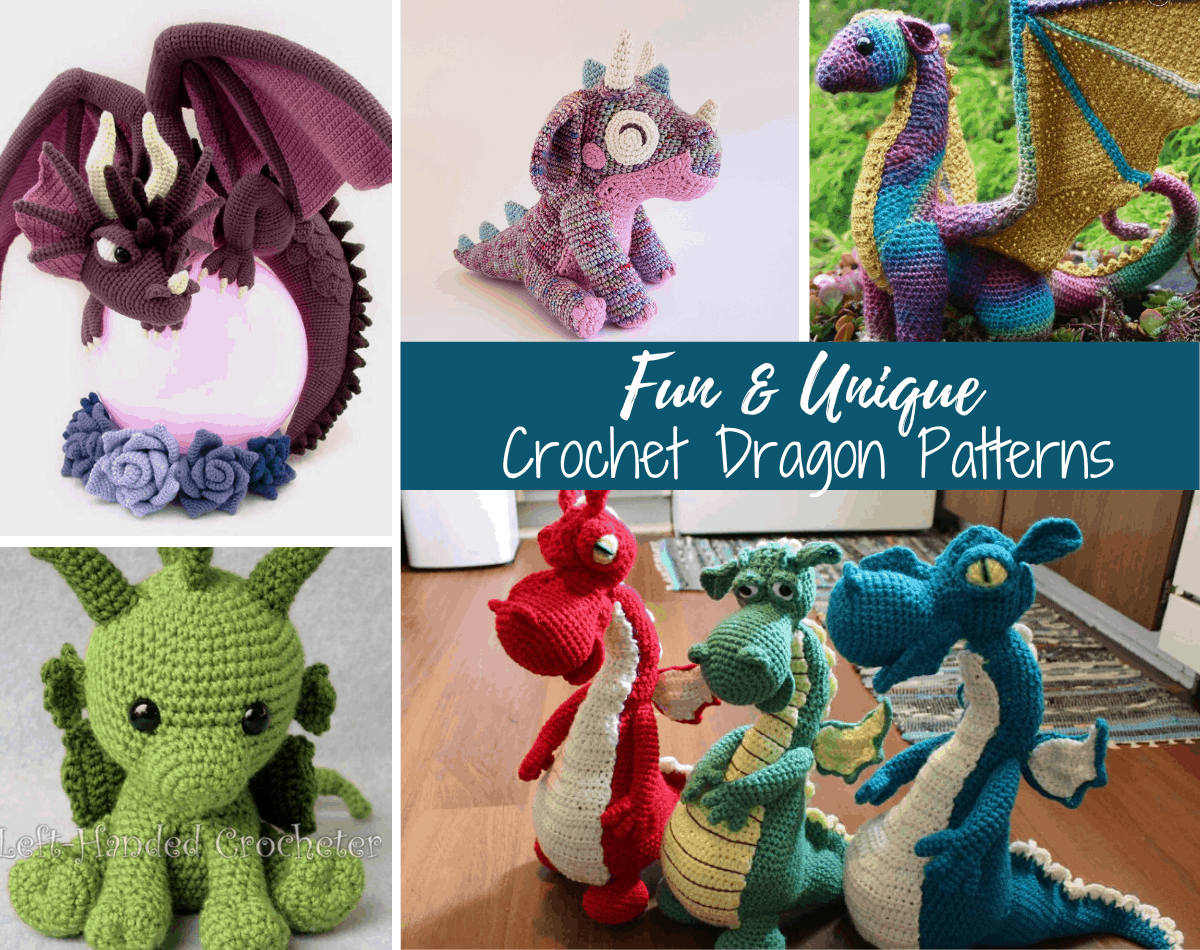 Crochet dragons are loved by young and old alike all over the world! They represent fun, mystery and adventure! And they are just oh so fun to crochet!
A crochet dragon really presents an opportunity to combine art with craft. So many of these great crochet dragons have an impressive attention to detail. The eyes get me. You can go with a black safety eye, crochet an eye or get someting a little more spectacular like these fun dragon eyes! Some of the crochet patterns feature details like eyelids, facial details, toes and, of course, scales!
These crochet dragons might look like they are ready to billow out fire from their mouths or take off in flight, but they have a soft, gentle side too as evidenced by the lovely yarn used and the love you put into creating them! 
Make a crochet dragon for a gift and it's sure to go down in the history book for possibly the best gift ever! I mean.. really.. who can forget a dragon, right? Let's dive in to all these marvelous crochet dragons!
Wondering How to Crochet A Dragon?
Maybe you're wondering if you need a special skill set to crochet a dragon? A dragon amigurumi pattern is much like any other amigurumi pattern. The crochet dragon pattern will likely start with a magic circle (or magic ring), then you'll work single crochet in the round and periodically work a single crochet increase and an invisible decrease. It will be helpful to know how double crochet stitches, half double crochet and how to slip stitch, but your crochet dragon pattern may not call for those stitches. 
Resources and tutorials you may find helpful in following this pattern: Crochet Abbreviations, US to UK CrochetConversion Chart.  Find links to stitches on the "Tutorial" menu: Getting Started will show basic stitches used in many patterns and Crochet Stitch Dictionary shows our growing collection of crochet stitch tutorials.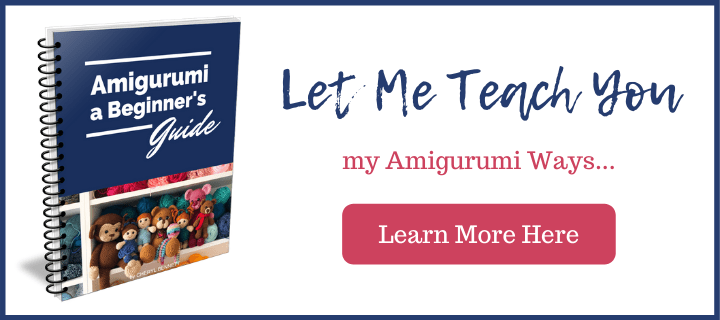 Do You Dare to Sleep with a Dragon?
With these adorable crochet dragons, you might soon find out! Let's dive into these seriously cute crochet dragon patterns.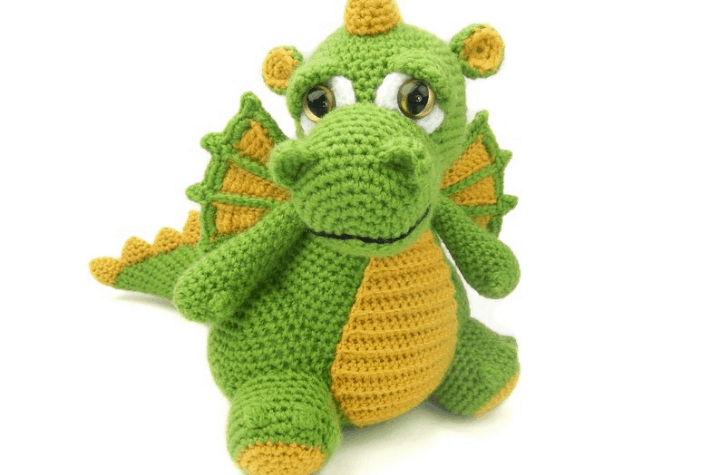 Meet Drake the Dragon by Moji Moji Design! I love his nostrils, his thumbs and toes, his wings, but I think his eyes and sultry eyelds have me smitten! How cute is this this little guy?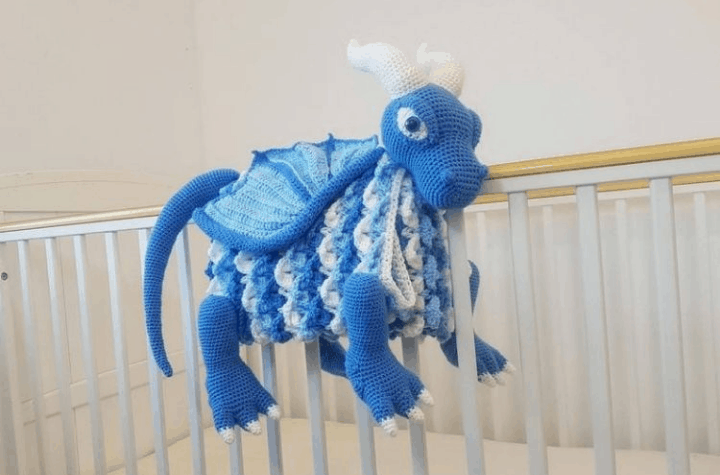 Who wouldn't be proud to have this 3-in-1 Ice Dragon Baby Blanket Crochet Pattern by Crafting Happiness guarding your baby's "castle"? I love the dragon scales on this afghan meets dragon combo. This crochet dragon is perfect for snuggling and keeping warm!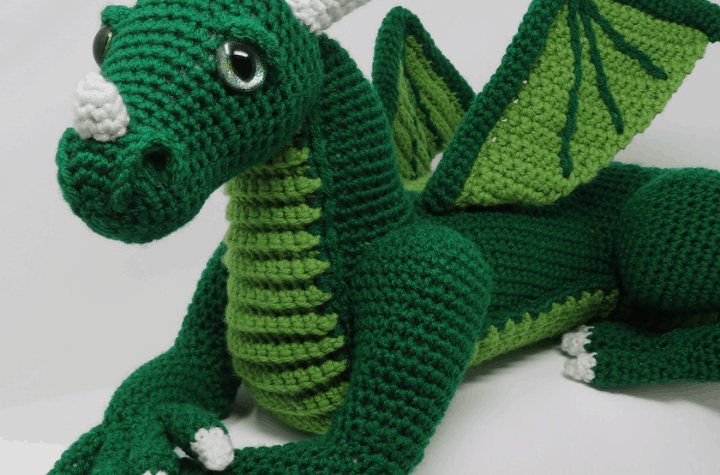 I love the ridges on Vincent the Dragon's tummy! This magestic crochet dragon by Hooked by Kati is such a cute and clean design! I also love the tonails and the eyes are just spectacular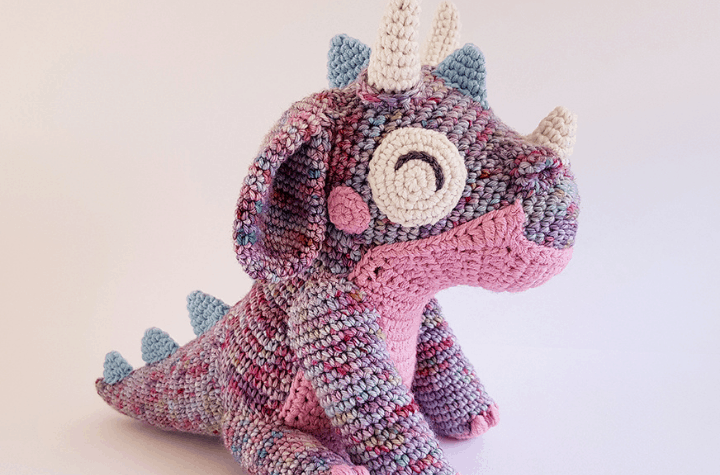 I can't get enough of this dragon by Hooked on Sunshine! The colors on Orbit the Dragon make me think of sunny, happy days! I also love the crochet eyes that remind me of laughter. This crochet dragon is as much a piece of art as it is an amigurumi.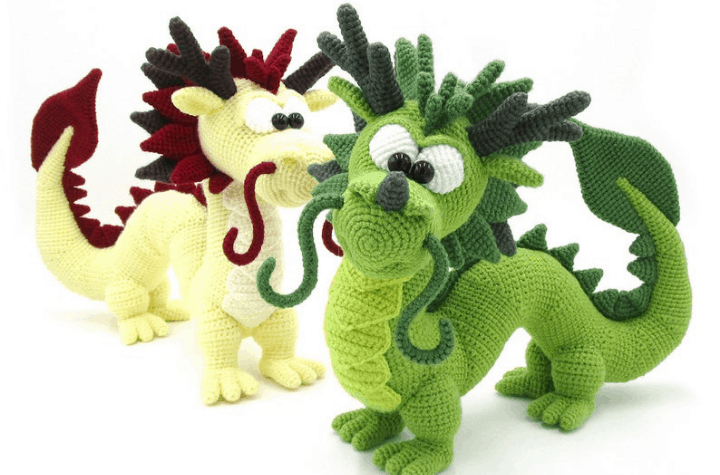 Dinegurumi's Dragon Long has such neat points and clean curves! These dragons look like they are ready for a whole lotta fun! Just pick out some contrasting yarn from your scrap pile, a crochet hook and get ready to make this fun amigurumi pattern!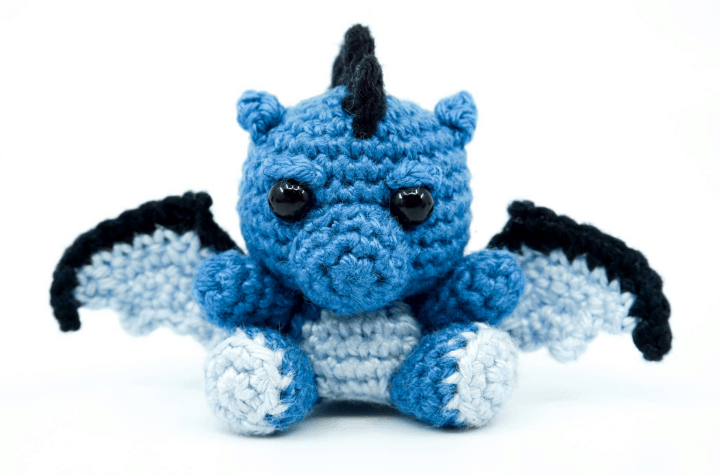 How do tiny things just become instantly cuter? I can't handle this Amigurumi Dragon by Supergurumi!  This tiny crochet dragon will sit right in your hand–like it just hatched out if it's own little dragon egg! So adorable!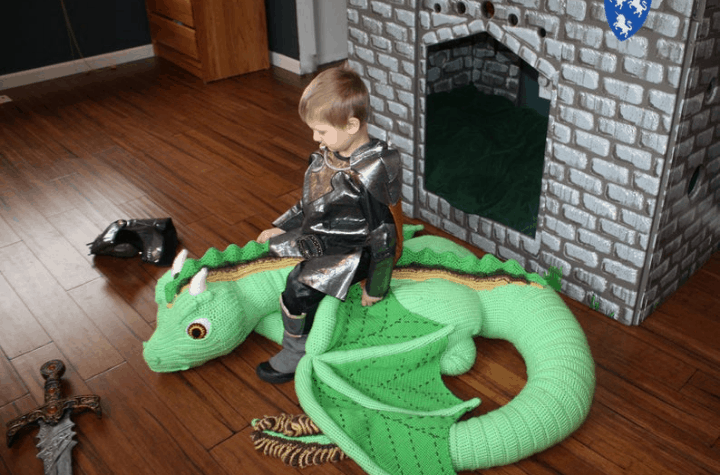 Whoa! Overton Fancies' Kiefer the forest dragon is HUGE! Who is up for the challenge? This is the kind of crochet project that win over just about youngster. Who wouldn't want to ride their own dragon!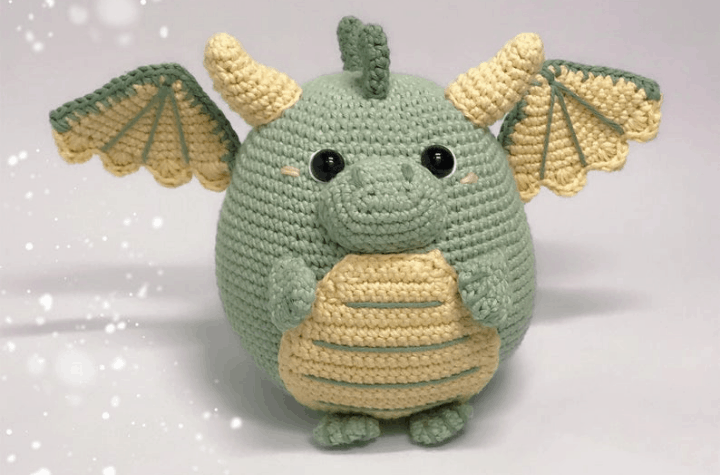 This Dragon Amigurumi by CBMakes looks like a little puffball!  Such a cute and simple design! This would be a great beginner crochet dragon pattern since it features simple shapes and can be made relatively quickly.
If you're looking to learn how to make the best amigurumi, be sure to check out my Amigurumi: A Beginner's Guide.  It's a massive 165 page ebook of detailed tutorials, tips and tricks (plus exclusive patterns).  You can read about that right here.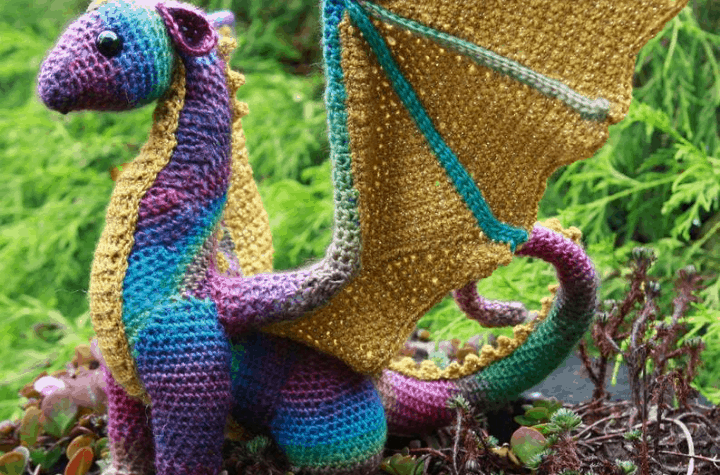 This Adult Dragon Amigurumi by Crafty Intentions is so complex! There are a lot of customizations available for this crochet pattern that the sky is the limit! This amigurumi dragon would look great on display but would also make a fine toy as well.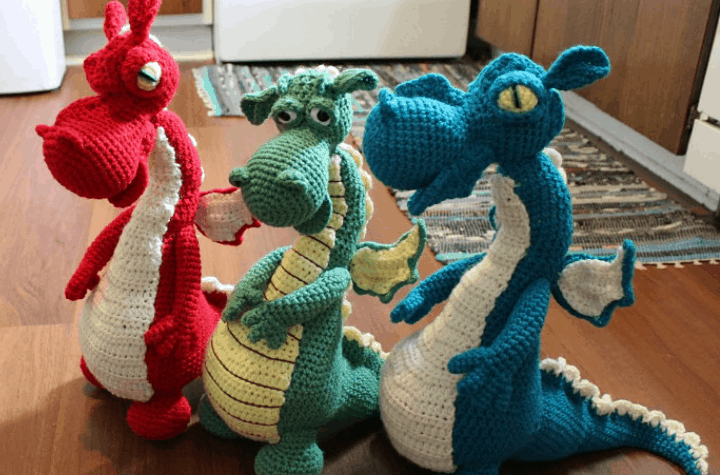 I love all of the different color combinations in this dragon crochet pattern by Amigurumi To Go! The pattern is called Fire Breathing Dragon and it's no wonder. The dragon looks ready to breathe out fire at any moment! So fun!
MORE AMIGURUMI PATTERNS
If you love these crochet dragon patterns, you might also like to check out these other amigurumi patterns:

1. Rachel Crochet Doll //   2. Crochet Bee //   3. Crochet Spider
But we're not quite done with crochet dragons yet!  Check out these fun makes!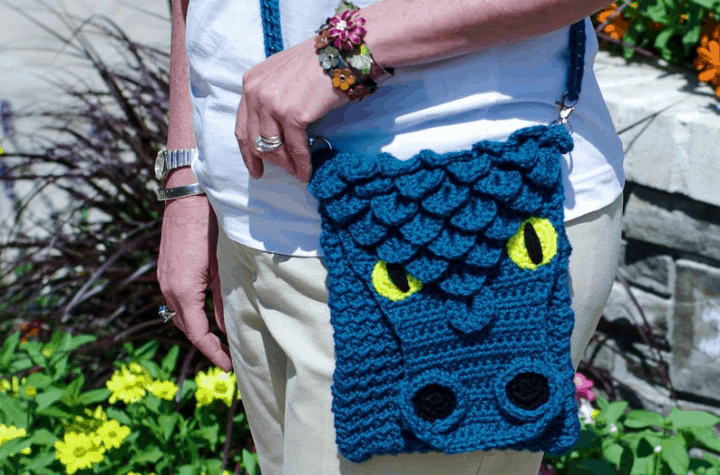 Oh. My. GOSH. I need this Dragon Cross Body Bag yesterday! Hooked by Kati has "hooked" my heart with this dragon scale winner! This cute and fun crochet pattern with its crocodile stitch scales is sure to get a lot of head turns!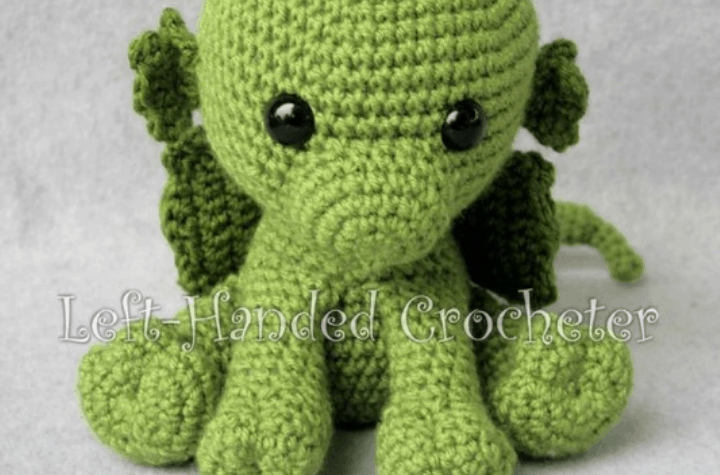 Meet Philip the Dragon by Left Handed Crocheter. This free pattern is just too cute not to make! I especially like the use of a pipe cleaner in the tail. Genuis!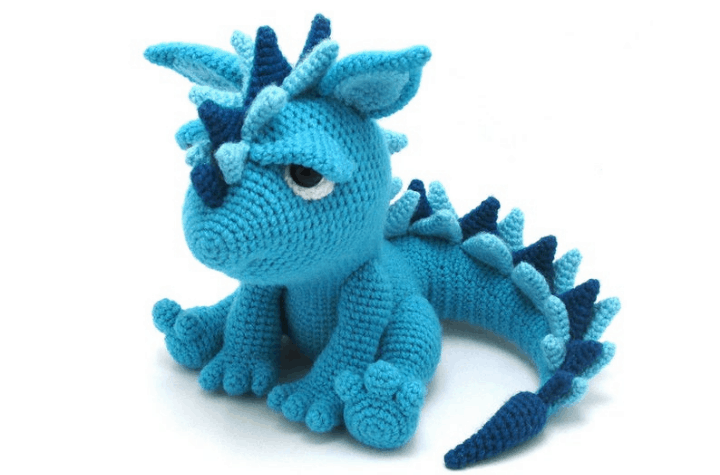 Dinegurumi's little crochet dragon, Spikey, looks so cute and sleepy! Or is it grumpy? I can't tell but I think he's just adorable from his darling spikes and furrowed brow to his pointy tail and nubby toes. I think I've found the perfect snuggly buddy!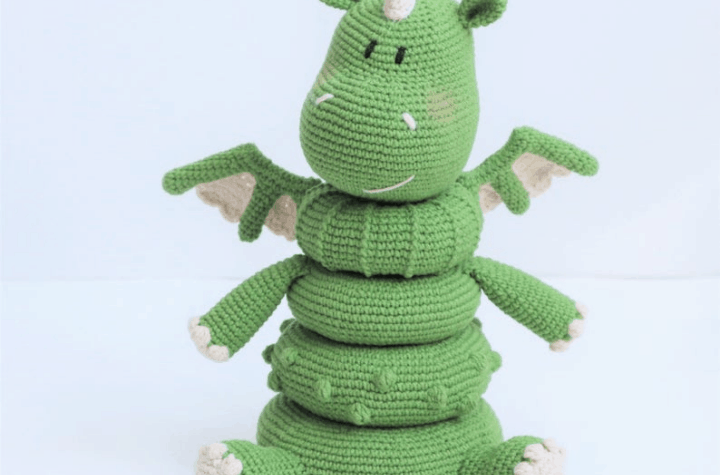 What a unique crochet toy! ZenKnitRU's Dragon Stacking Toy is a fun game AND a great crochet dragon pattern! This crochet dragon is made of multiple crocheted rings that are stacked on top of a crochet base. So fun!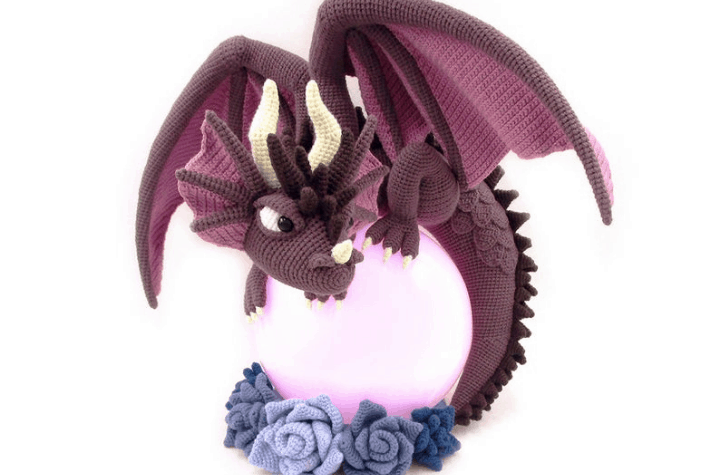 Dinegurumi always thinks outside of the box! This Dragon Lamp Amigurumi is the perfect thing to jazz up your nightstand!  This darling dragon is surveying the land, ready to fly at a moment's notice. This dragon is a work of art that anyone would love to own!
Do you love these spectacular crochet dragon patterns as much as I do? Are you torn between which one to make first? And will you make one for YOU or make one to give? And really.. why not do both? Because don't we all really just need a little dragon magic in our lives?!
I love seeing your finished projects! If you enjoyed making a crochet dragon, I'd love to see yours on Instagram.  If you are on Facebook, stop over to the Crochet 365 Knit Too Facebook page or pop over to the Crochet365KnitToo Club and share a photo!  I'd love to see your work!