Let's talk about something really important:  Your Crochet Bug Out Bag: Why you need one and what needs to be in yours right now.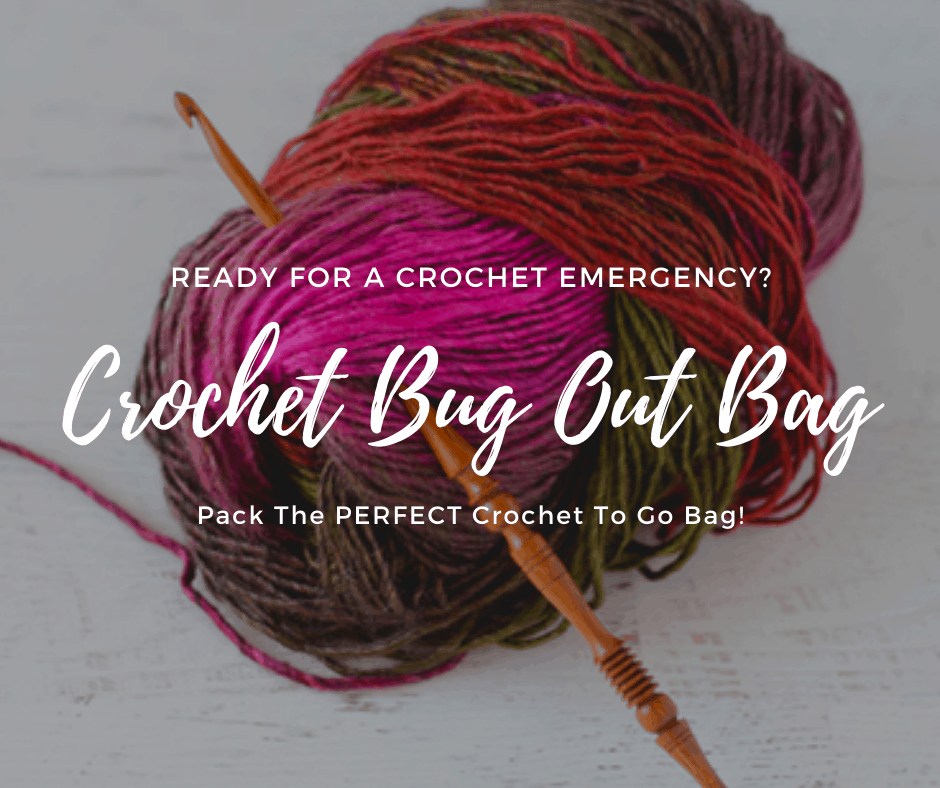 What is a Bug Out Bag
If you haven't heard the phrase before, a traditional Bug Out Bag (or BOB) is a portable kit that contains items one would need to survive for 72 hours (or more) when evacuating from a disaster. The term is thought to be derived from the "bail out bag" emergency kit many United States military aviators carry.   A Bug Out Bag is meant to be packed and ready to grab quickly when one needs to leave in an emergency.  There are other names for a Bug Out Bag such as:
Grab Bag
To Go Bag (or GO Bag)
GOOD Bag (Get Out Of Dodge bag)
Quick Run Bag (QRB)
Personal Emergency Relocation Kit (PERK)
To be perfectly clear, a true Bug Out Bag is meant to provide the necessary essentials to life:  Food, Shelter, Clothing.  And really..as much as we LOVE crochet are yarn and hook necessary to basic survival?  It's probably not in the top three, let's face it.
Why a Crochet Bug Out Bag is Important
I'm going to advocate for a Crochet Bug Out Bag anyway.  Here's why:  Over and over readers tell me how crochet serves an important purpose in life.  It calms them.  It gives them purpose and strength when life is tough.  It gives them a sense of accomplishment, often when things around them seem to be falling apart.  Keeping hands busy gives an outlet when inside you feel like a hot mess. For most of us, crochet is important to our overall well being.
As I'm typing this, a novel new virus is sweeping the world.  Italy quarantined it's entire country (think about that for a moment).  The United States stock market saw it's lowest one day drop in history.  Governments are scrambling for testing kits and solutions. Whether you fall in the camp that is an outright panic or feel like this is a huge, unnecessary hype, I think we can all agree that we are living in unprecedented times.
The truth is, there are times in life when you just need comfort and solace in your crochet, knit or handiwork.  And there are times when you need a bag, ready to go, that you can just grab and get to crocheting without having to think about it.  For instance, not too long ago, I had Influenza A.  I wanted to crochet, but didn't have the energy to go around the house and gather up all the supplies to do so.  A mindless crochet project would have been perfect. It would have made me feel a little bit better when I was feeling so lousy.
Think about the times that you've sat at the bedside of someone in the hospital.  Or maybe you're caring for a sick one at home.  Maybe you even like to travel at a moments notice.  You probably need a crochet bug out bag.
And lets talk about the elephant in the room.  What if you're quarantined?  Whether you self quarantine or the government enforces a quarantine, you might be facing an extended period of time where you cannot leave your house.  If you're like me, the days I don't normally leave the house are few and far between.  I can't even fathom being stuck (or forced) to stay in my home for an extended period of time.  I'll want to be productive.  I'll want something to do.  I'll want to crochet.  I need a crochet bug out bag.
What to Put in Your Crochet To Go Bag
I wanted to make sure I put absolutely everything in the perfect Crochet Bug Out Bag, so I asked my readers in our Crochet 365 Knit Too Club on Facebook.  Side note, the Club is a seriously fun place to share all things crochet so think about joining if you haven't already. Here's what we came up with: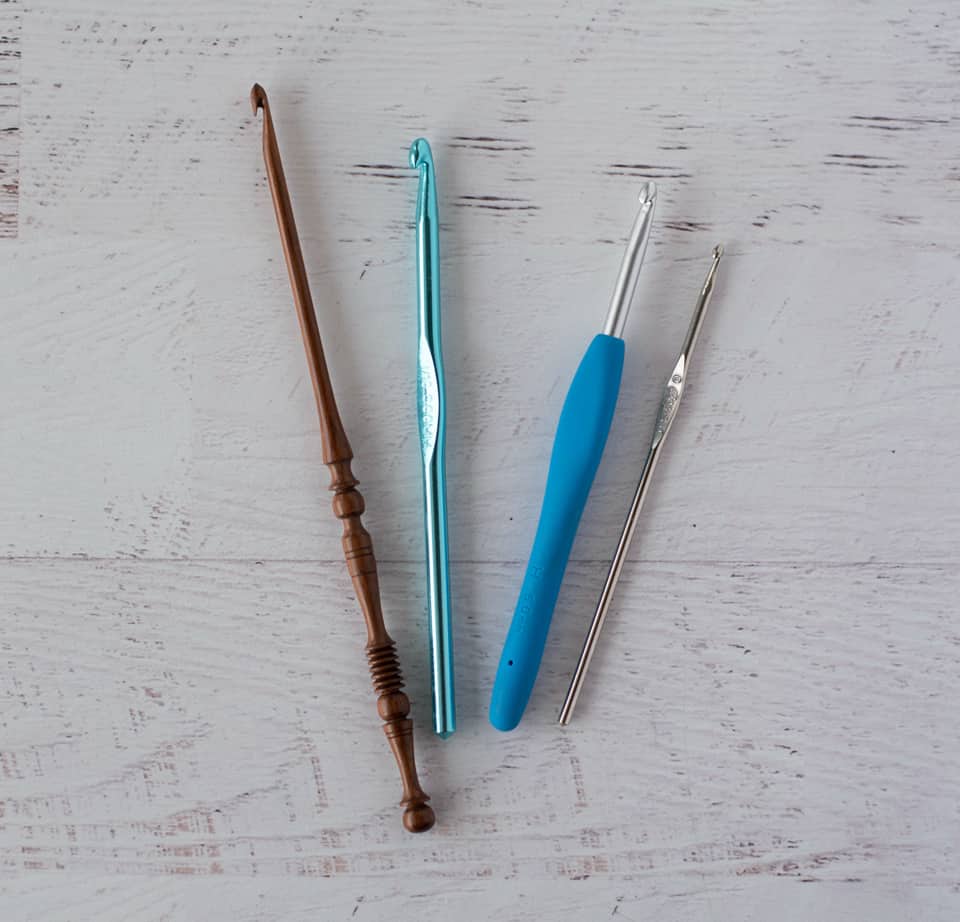 Crochet Hooks
You need crochet hooks.  If your means allow, I really recommend a set of hooks or at least extras of the hook sizes you most commonly use.  I really love this set of hooks and keep an entire set in my Crochet Bug Out Bag. If you want extra hooks, but can't afford them, try rescuing some from estate sales and thrift shops.  There's nothing more annoying that taking your crochet to go bag somewhere and finding you have yarn and a project, but no hook.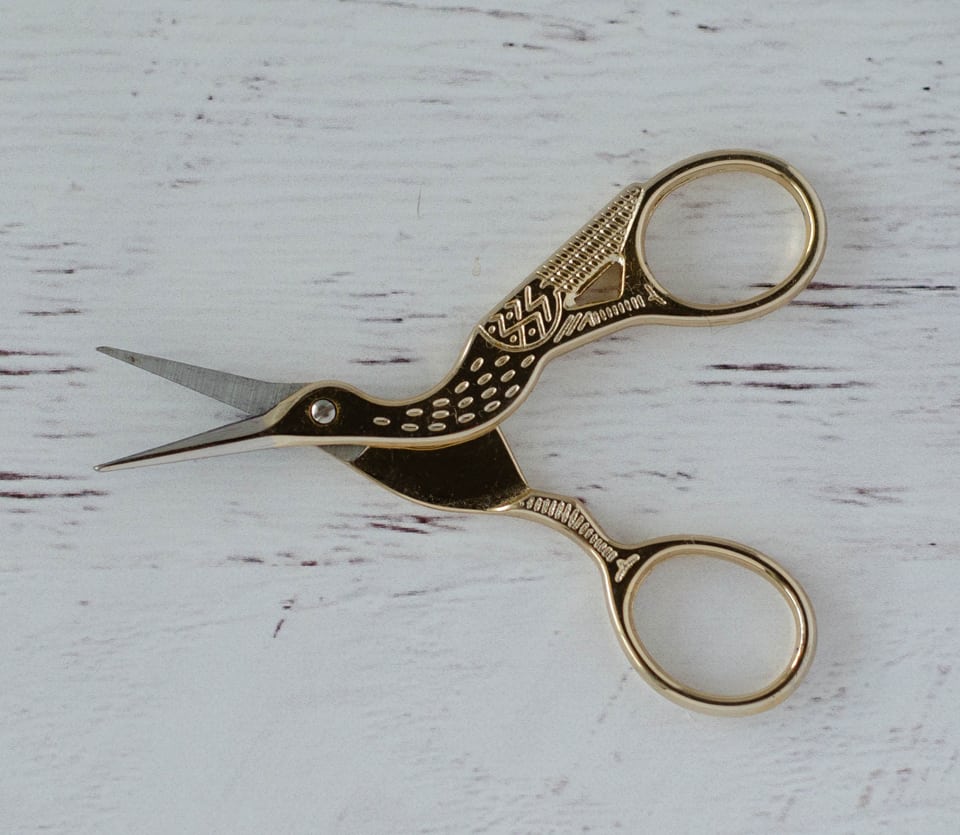 Scissors
You need scissors.  They can be cute or practical.  As with the hooks, a special dedicated pair just for your Crochet Bug Out Bag is ideal.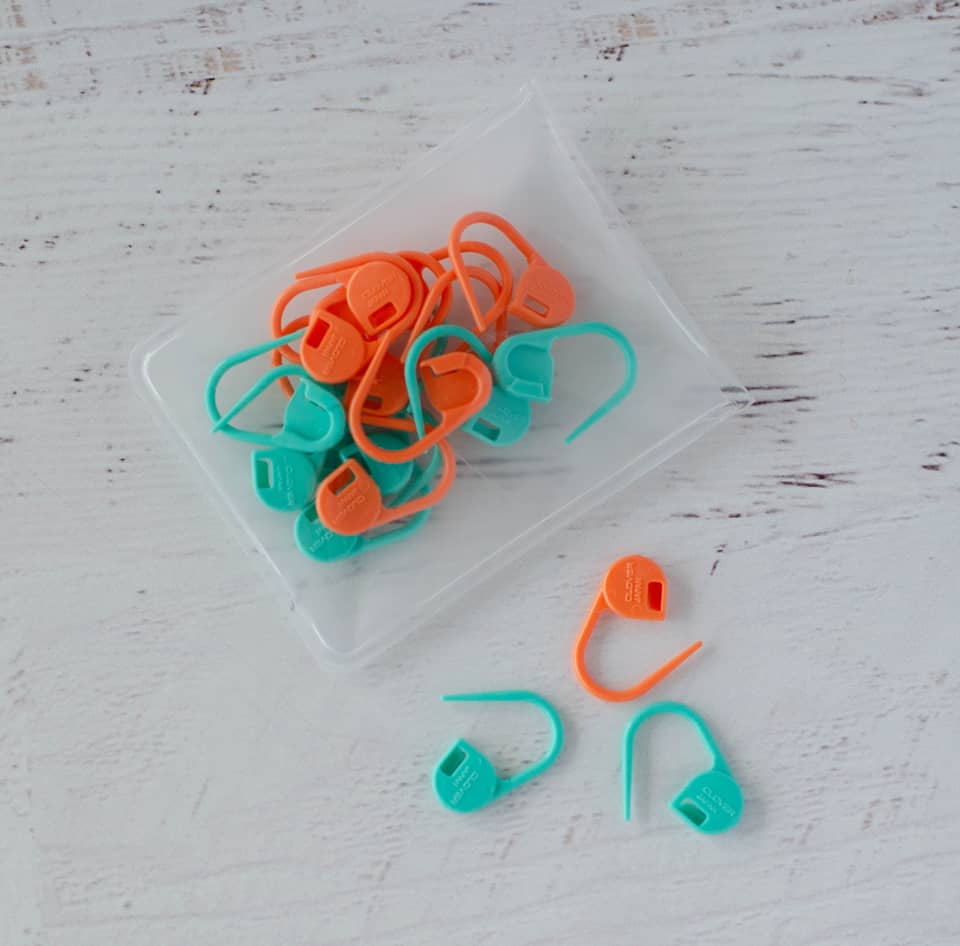 Stitch Markers
I'm so glad I tried out and invested in stitch markers.  There's so many uses for them, and if you buy a package you can put a few in your Crochet Bug Out Bag and keep the rest for your normal crochet at home use.  I use mine for marking the end of a row and holding pieces together before sewing.  Previously, I used a scrap of yarn to keep my place, but it fell out all the time.  These locking stitch markers are the best.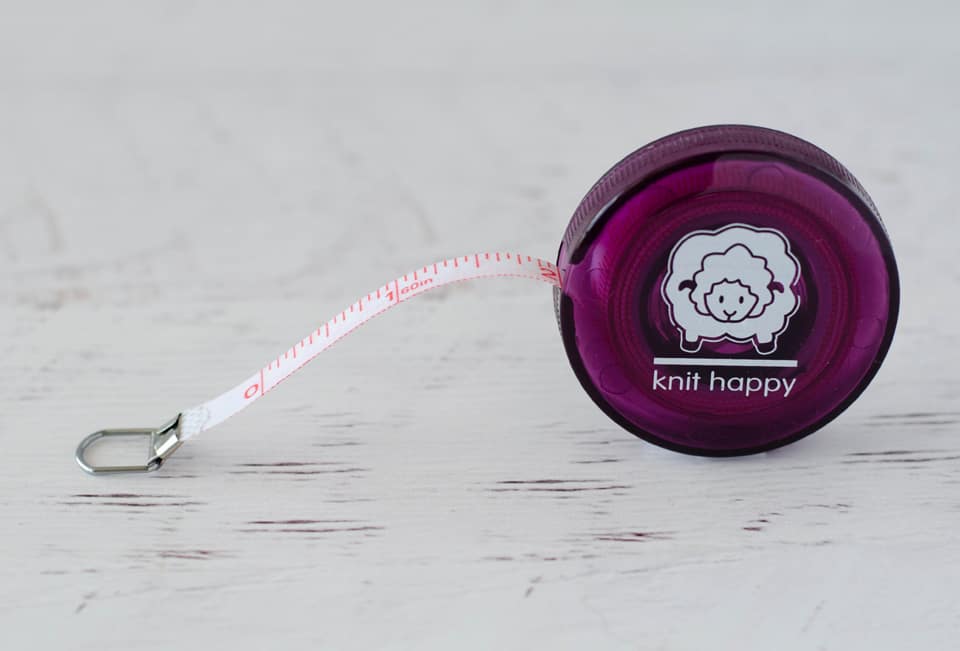 Tape Measure or Ruler
A tape measure or small ruler is an essential tool for your to-go bag.  I like this tape measure the best because it is portable, flexible and easy to find in my bag.  You can also use a small ruler like this one or even this gauge tool if you prefer.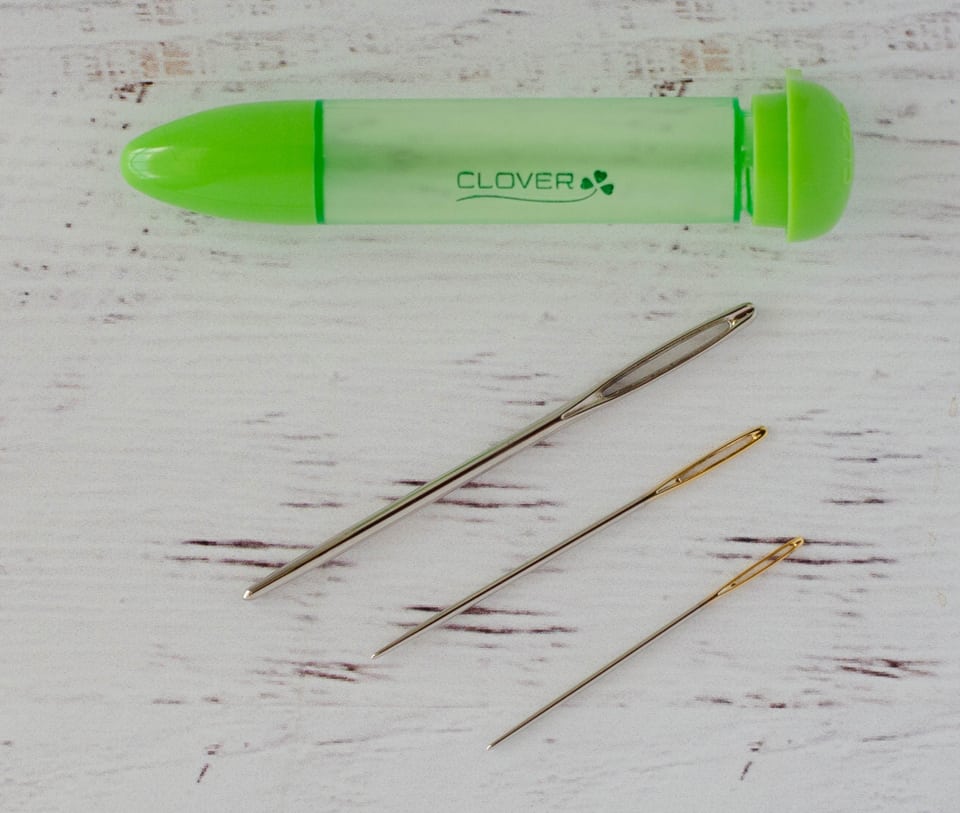 Tapestry or Yarn Needles
Almost always you need tapestry needles to weave in ends or sew pieces together.  These tapestry needles are perfect and I love the case they come in too!  This is another item to have an extra of JUST for your crochet bug out bag.  Some in the Crochet 365 Knit Too Club on Facebook suggested this yarn threader. I haven't tried one yet, but it looks like it could make life much easier so I'll be picking one up for my Crochet Bug Out Bag soon.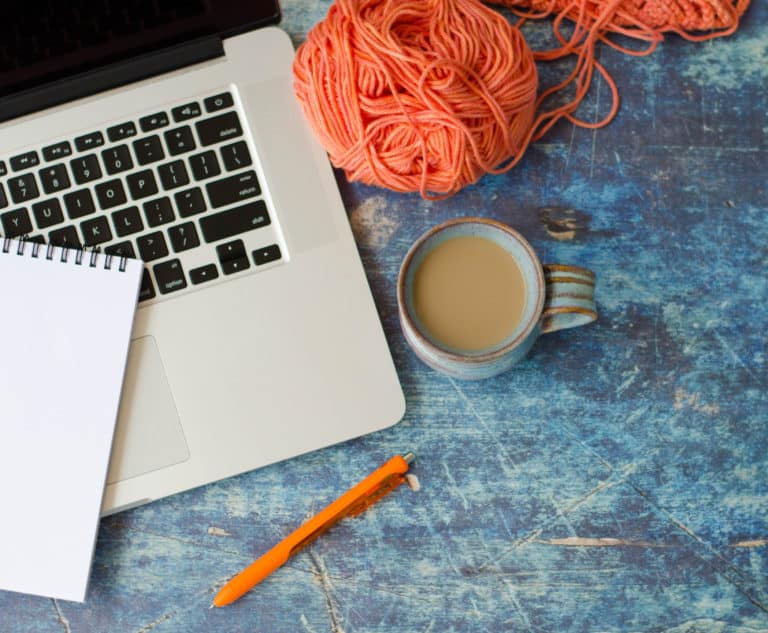 A Keep Tracker
Let's not forget one of the most important things for our Crochet Bug Out Bag:  Something to keep track of things like notes to ourselves, number of rows we're on, that sort of thing.  The easiest, of course, is a small pad of paper and a pen.  I own this stitch counter and this one but I'm forever misplacing them or forgetting to actually record the row I just finished.
I've even got THIS on my wish list on Amazon.  So far I can't justify replacing my older model…let alone buying one for a dedicated Bug Out Bag.  Sigh. Call me old fashioned..or maybe just lazy.. but I go for hash marks in groups of 5 on a pad of paper every time. Find a pad of paper around the house or pick up something cute next time you're out and throw it in your crochet to-go bag.
Purposeful Projects
Listen up because this part is really, really important.  You need to give deliberate thought to what project you are going to put in your Crochet Bug Out Bag.  The point of this bag is that it is ready… complete and intact… completely ready to go… so you can just grab the bag and be off.  This is essential.  If your project is not in the bag and ready to go..then you're just not ready.  Period. The problem is deciding what project belongs in the bag and what does not.
The overall consensus is that you might need two types of projects.  First is a mindless project.  This is the kind of crochet that you can do without thinking hard.  You can crochet and crochet without stopping to count rows and stitches.  This project is perfect for when you are stressed, need to stop and start a project often (and don't need to lose your place) or even when you are sick yourself.  This is the kind of project that is "comfort food" in the crochet sense.
The easiest of mindless projects is something that only requires one color of yarn like the Bella Baby Blanket and the Sedge Stitch Blanket.  You can easily do some math and calculate a larger blanket if you want a bigger size. Squares like the ones for the Daisy Mae Bag or the Boho Boss Bag are also perfect projects!
A scrap yarn blanket like the Onward and Upward Afghan or the Happy Lark Blanket works too but you need to figure out how you want to account for all the scrap yarn you'll need.  Perhaps you have some small balls of yarn to throw in your bag or maybe you can keep a secondary bag or basket just with the scrap yarn stash nearby.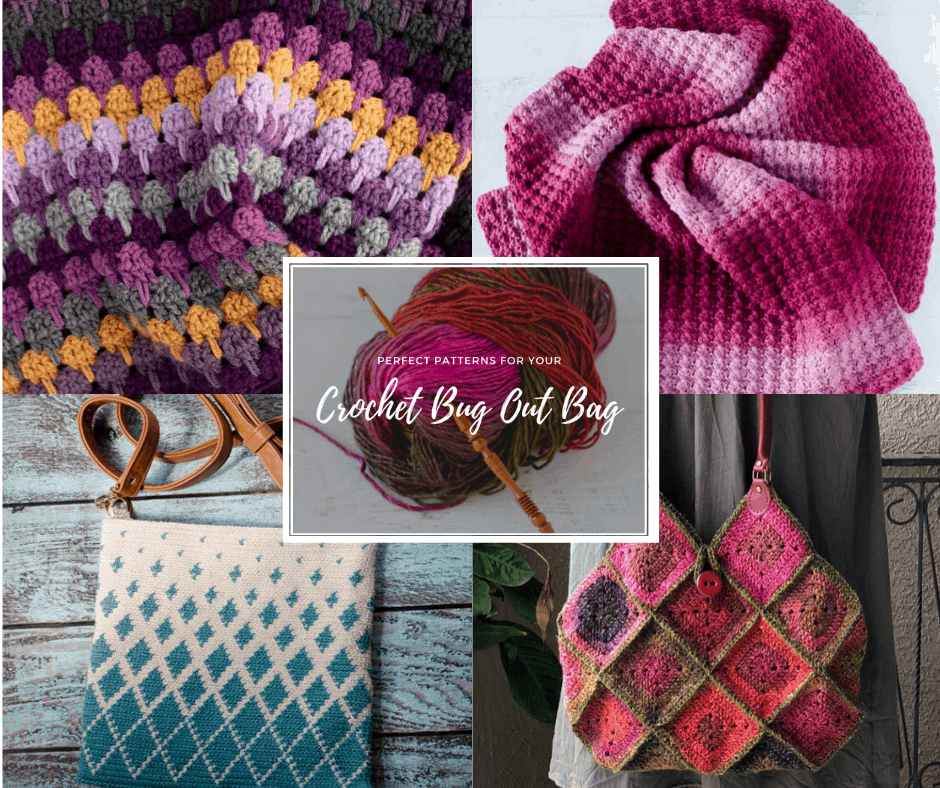 (Projects from top left, going clockwise:  Happy Lark Scrap Blanket, Beneficient Bella Baby Blanket, Boho Boss Bag and Titan Tapestry Bag)
The second type of project is the complete opposite:  one that requires complete and utter focus.  The purpose of this is so that you can zone out on everything else and concentrate on an important project like the Titan Tapestry Bag.
Whichever way you choose to go (or if you decide you need both types of projects), it's important that it can fit into your bag and be ready to go AND that it is dedicated JUST to this purpose.  So it's NOT the project that is currently on your end table next to your favorite chair that you are working on every day. To be truly free and 'ready to go', your Crochet Bug Out Bag project should be specific and hanging out in your special bag.
(Now if you're the kind of person that just can't abide by that, does only one project at a time, or is so excited about the current make that you can't handle this concept, at least pack a bug out bag with everything you need EXCEPT the project and then make sure you can grab the yarn and instructions at a moment's notice and toss them into your already prepared bag.)
This might even be a great time to get a huge head start on holiday gift giving.  Can you imagine making THIS the year that ALL your gifts are handmade AND done early enough that you can chill out and relax your way through the holiday season? What a concept!

1. Elaine the Christmas Elf //   2. Poinsettia Wine Cozy //   3. Snowman Wine Cozy
Be sure to print out an extra copy of the pattern or directions to your projects along with the yarn required for your chosen project and tuck all that into your bag too!
If you're looking for a great place to track potential (or current) projects, just grab the "Projects" page from the Crochet and Knit Journal.  My newsletter subscribers get access to a huge vault of goodies including a journal AND free patterns including BOTH my scrap afghan projects!  Be sure to sign up to get these great freebies!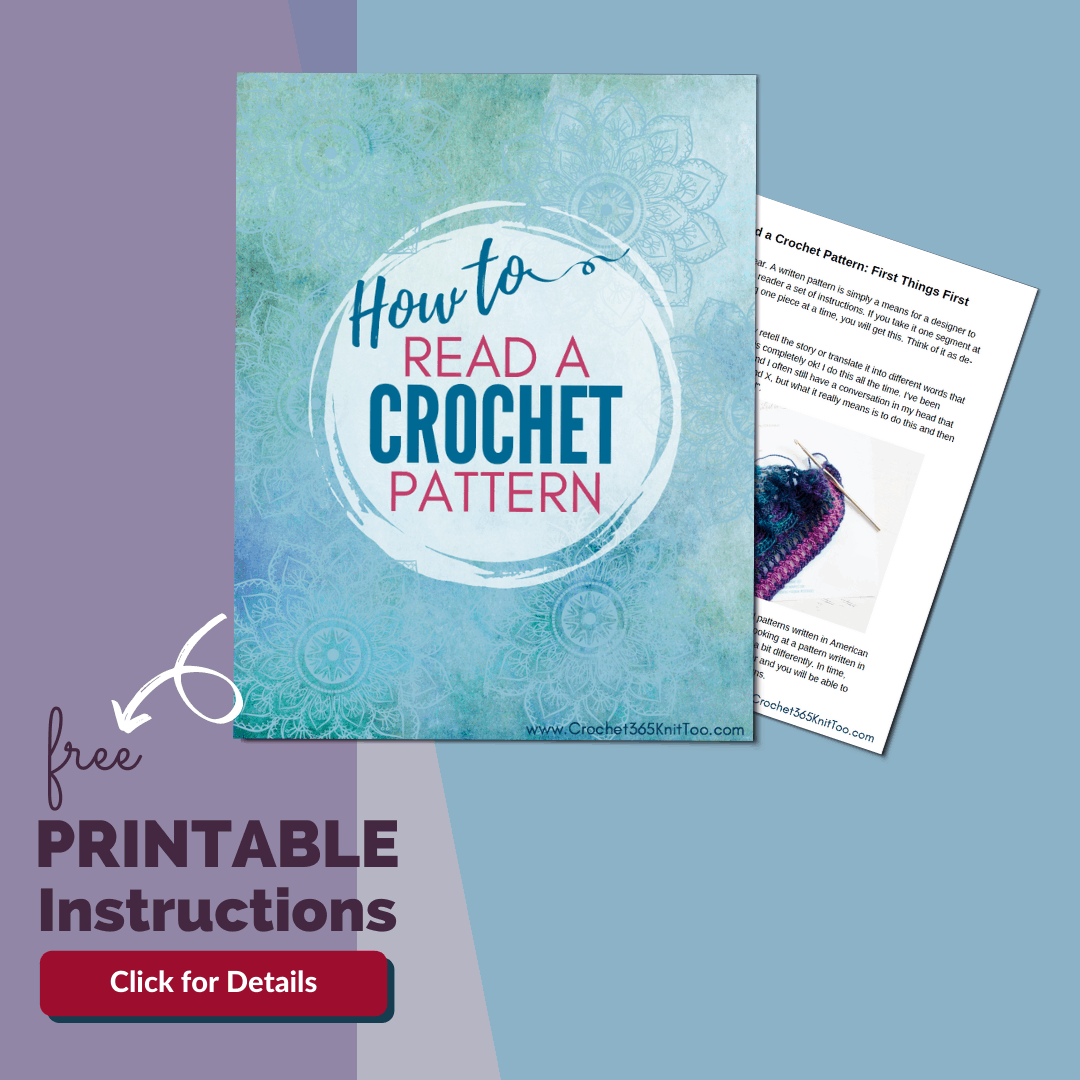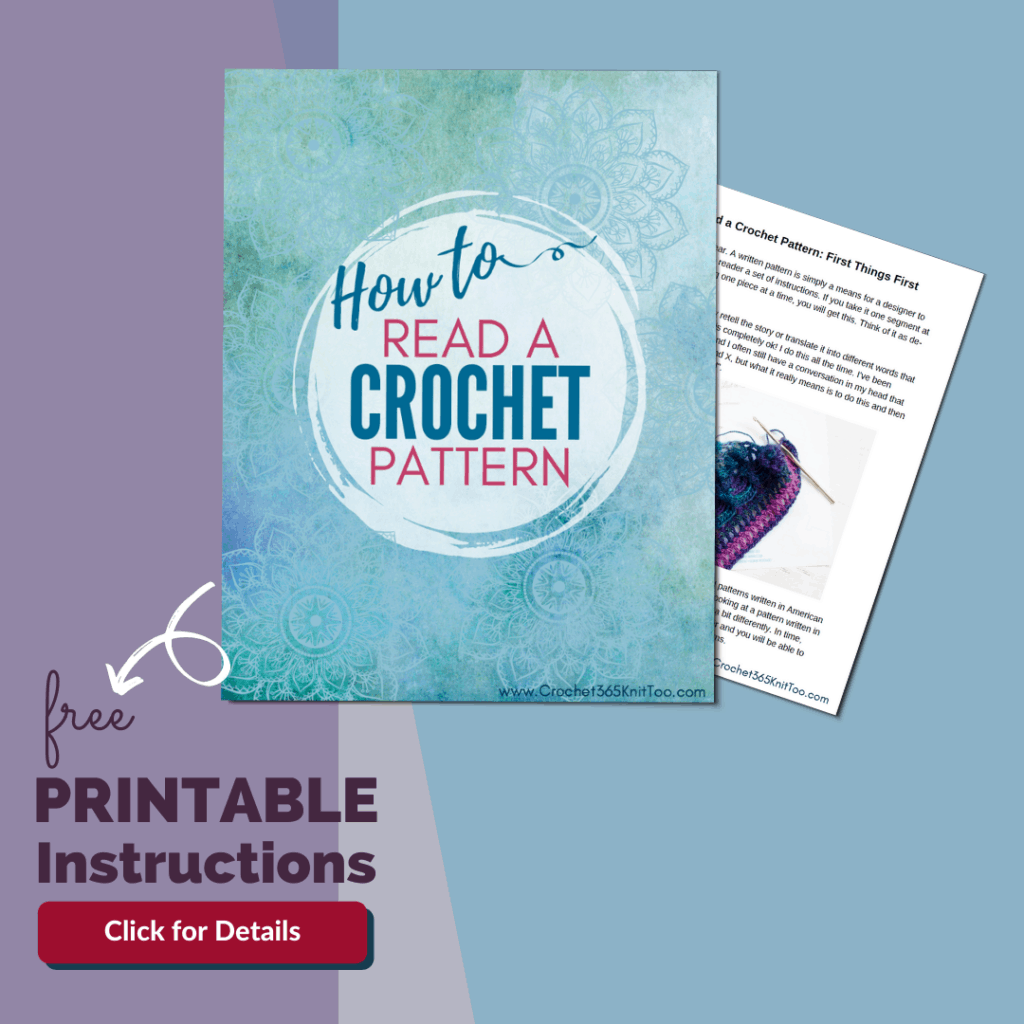 Other Important Things to Pack
Club Members thought up some other important items you might like to include too such as:
Bandaids (never know when a paper cut or other injury could keep you from a project)
Money for more yarn
Non Greasy Lotion
Spare Reading Glasses
Snacks (items of note included chocolate and wine)
And then a few things not easily packed in a bag but still important such as optimism and good family and friends to share the experience.
The Perfect Bag
Finally… the perfect bag.  I saved this for last.  Obviously a Crochet Bug Out Bag by definition REQUIRES a bag.  But I also think this is a personal thing.  My perfect bag might look different than yours. It needs to be adequate in size and easy to grab.  Think about whether or not pockets are helpful, if you want it to close at the top with a zipper or snap.  Do you want it to be pretty like this one? Or purely functional.  Look around your house.  You might already own the perfect bag.
I hope you think about creating your own Crochet Bug Out Bag or To Go Bag just for Your Craft!  I'd love to see yours on Instagram, be sure to tag me @crochet365knittoo.  If you are on Facebook, stop over to the Crochet 365 Knit Too Facebook page or pop over to the Crochet365KnitToo Club and share a photo!  I can't wait to see your work!