Crochet Turkey Patterns Perfect for Fall
This post may contain referral/affiliate links. Please read my disclosure for more info.
A crochet turkey is such a fun way to bring the fall season into your home! Try out one of these fun crochet projects before you start on your Thanksgiving feast.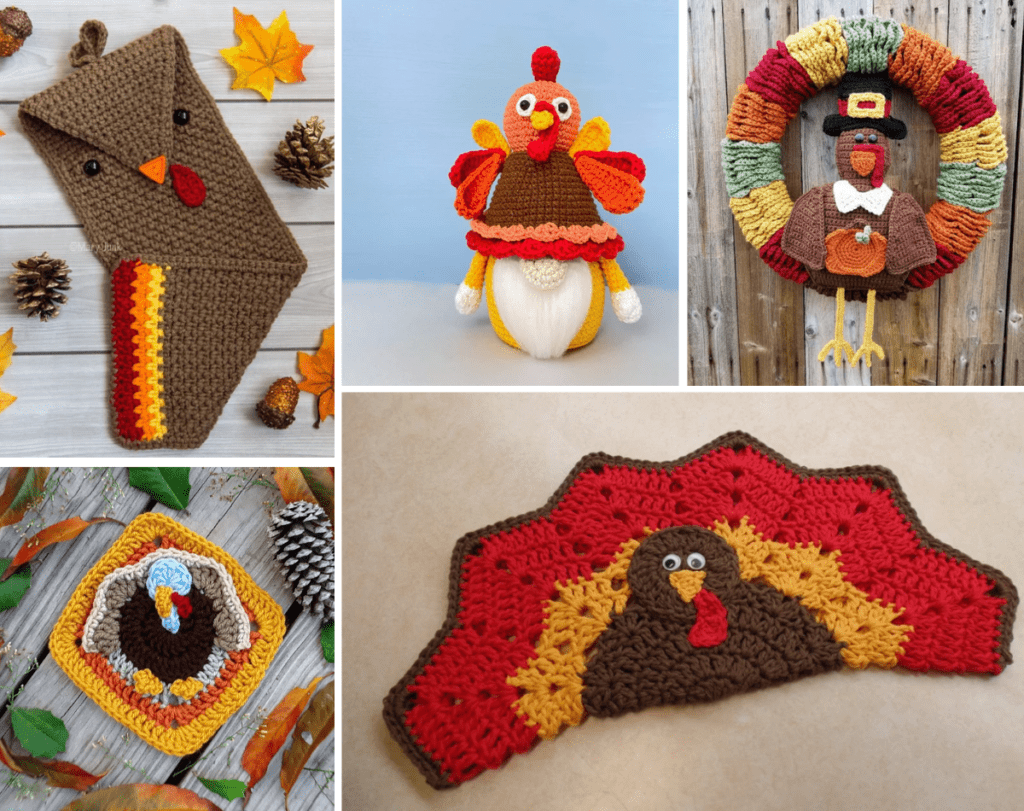 Whether you're looking for a cute amigurumi turkey or just come cute crochet patterns to decorate your home for the holiday, you're sure to find your new favorite pattern here.
What You'll Need for Your Crochet Turkey
Most of these patterns use a variety of basic crochet stitches, so make sure that you know how to work a single crochet stitch, double crochet stitch, and slip stitch (sl st). Since these great patterns won't take a long time to complete, your cute turkey is just a few steps away!
There are a variety of materials you're going to need for these projects, but you may have them at home already! Check each pattern for a detailed list, but in general, it's good to have the following:
Crochet Turkey Patterns
You're absolutely going to gobble up these stunning crochet patterns! So, take a look and find the perfect one for you.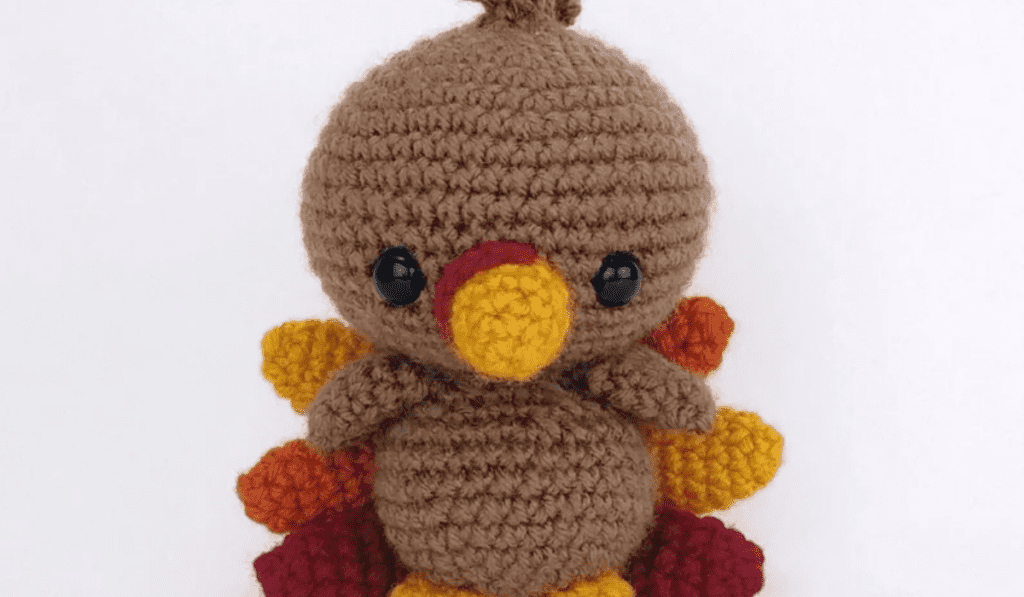 Terrence the Turkey by Theresa's Crochet Shop is such an adorable amigurumi crochet turkey and I am a little obsessed. The way the feathers just stick out from the back is just too cute! Also, if you struggle with some of the more difficult amigurumi pieces in the pattern, be sure to check out the video tutorial mentioned in the description to help you along the way.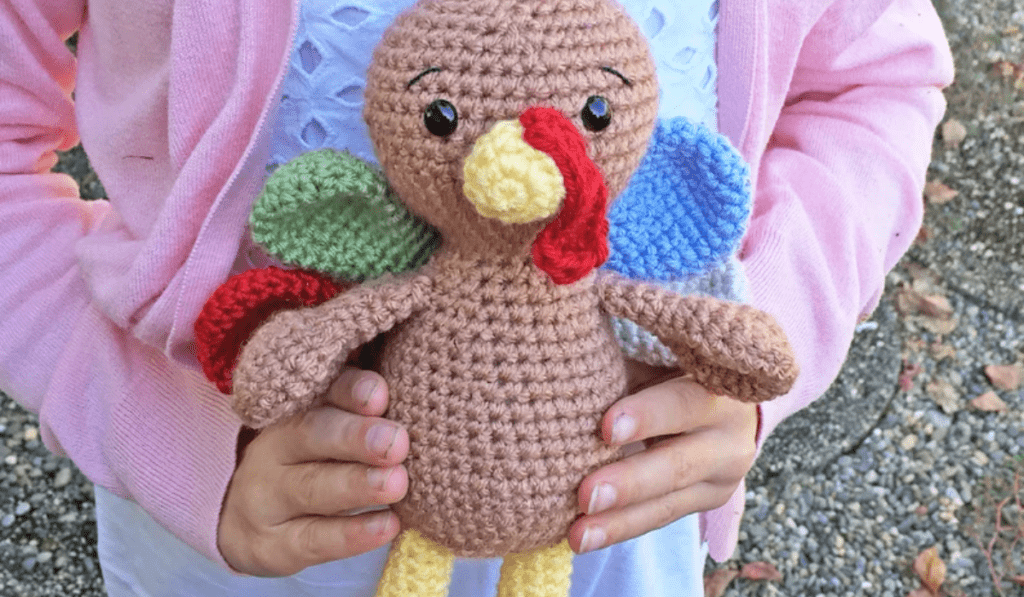 I kind of love the eyebrows on this crochet turkey pattern by Grace and Yarn. Something about eyeballs on amigurumis always seems to give them a little extra personality in my opinion. Of course, if you don't want to use safety eyes (or if you are making for a young child, you can certainly embroider eyes instead).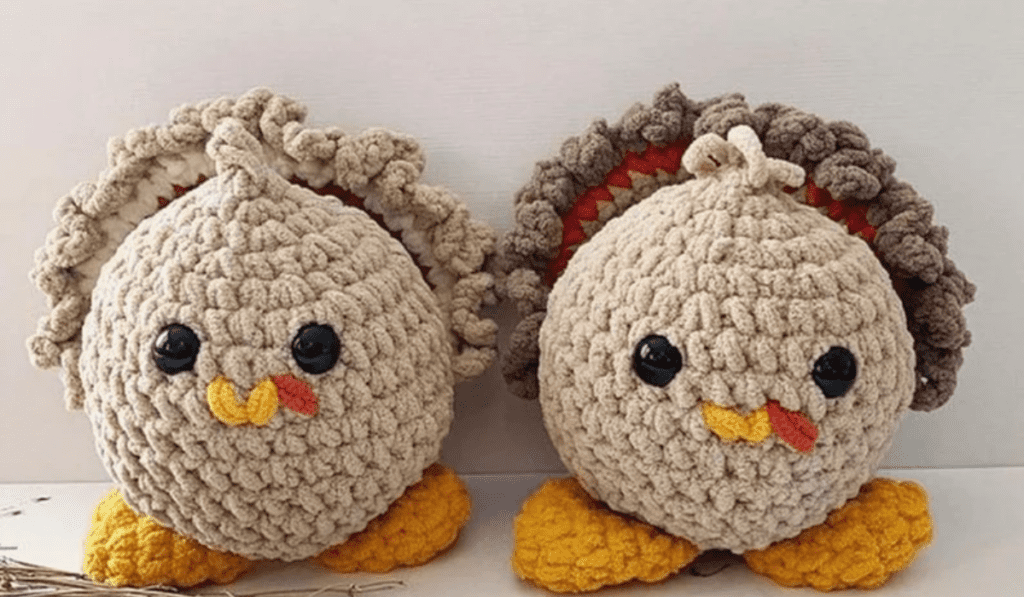 The Little Gobbles crochet pattern by Kathy's Kozies is so cute and round! Personally, I am a big fan of the traditional brown yarn for turkeys, but in the photos for this pattern, there is a cute multicolor yarn choice as well.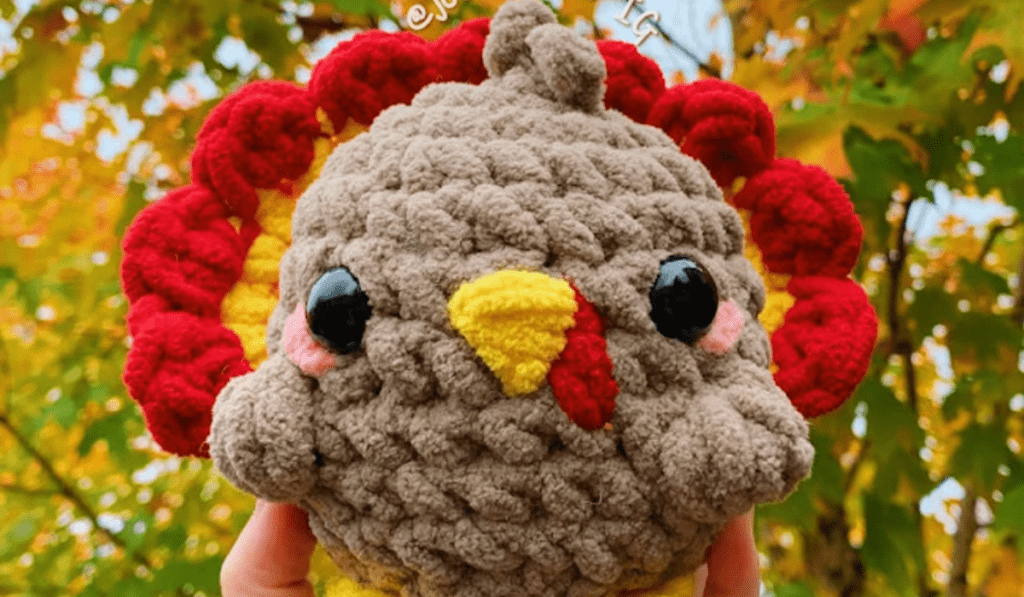 Who doesn't love a chunky turkey? Nugget the Turkey by Besos De Pluma is absolutely adorable. Just grab a bulkier yarn of your choice and you're ready to go! I am also personally a big fan of the hat that wasn't included in this picture but it looks like it's removable, which is a plus.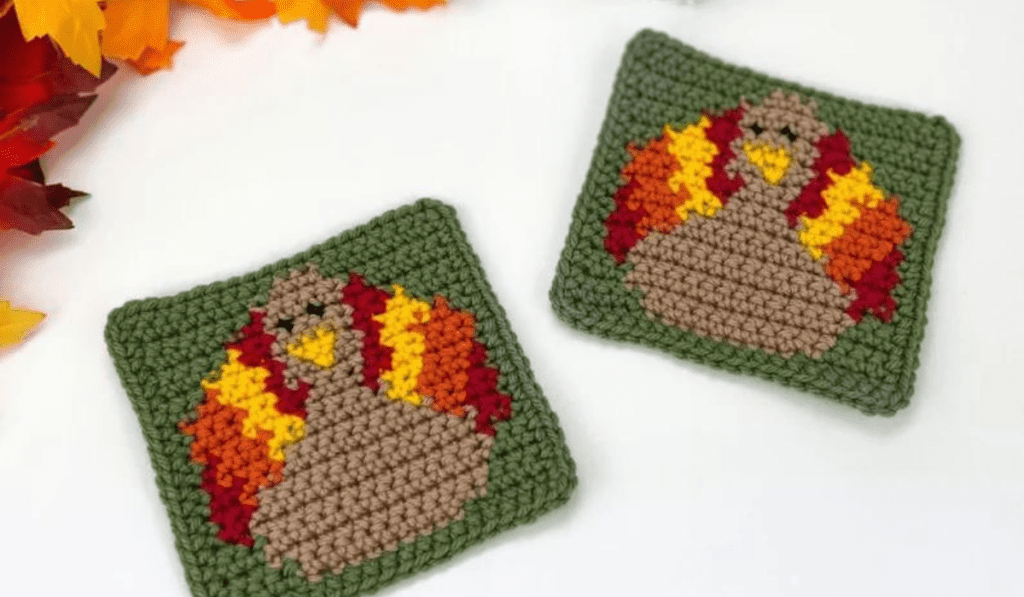 Jo To The World Creation's Crochet Turkey Coaster Pattern is perfect if you're trying to knock out some of your yarn scraps this fall. Plus these make a perfect autumn gift as they don't take too long to work up and we can all use more coasters!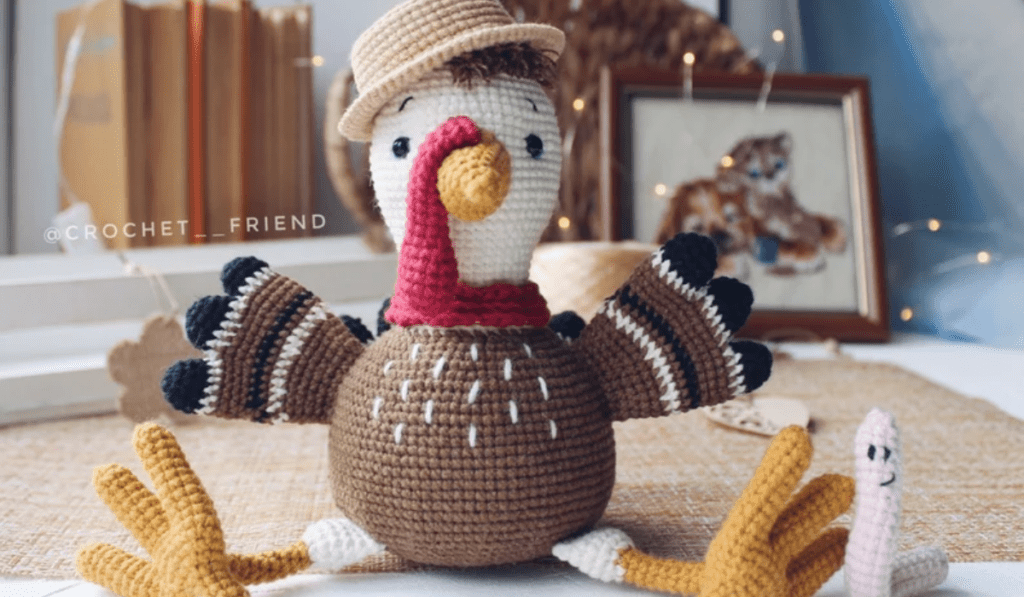 I really love the hyper-realistic turkey body on this amigurumi pattern by Cute Pattern by Ya. I also really like that the entire beak is 3D in this pattern, plus the hat is also such a fun touch.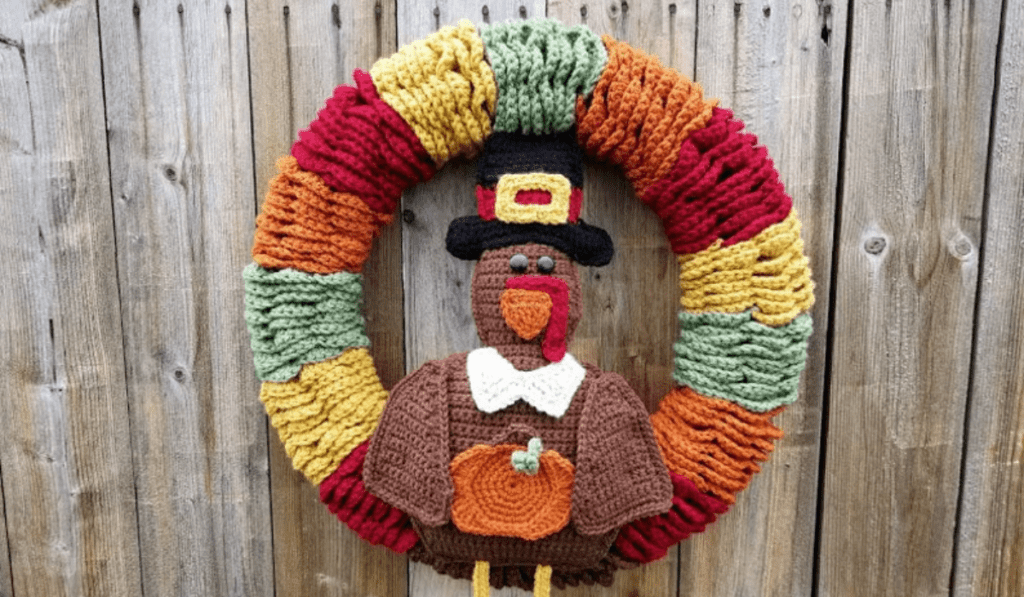 This crocheted turkey wreath by Highland Hickory Designs is just so adorable. I love all the yarn colors in this wreath, it just brings in so many good fall vibes.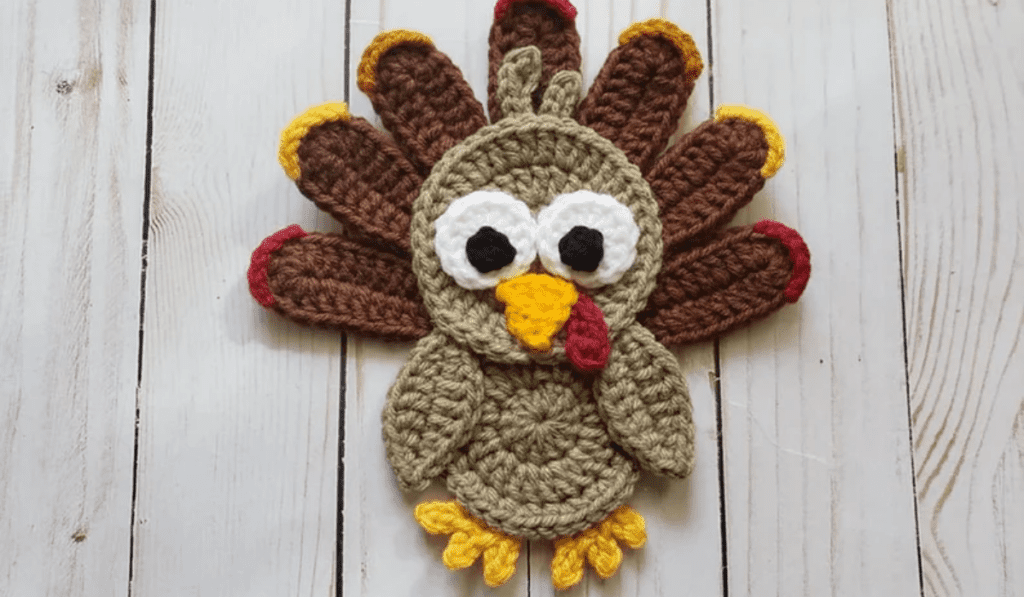 The Yarn Conspiracy's Turkey Applique is so cute! I love the small patches of color on top of the brown yarn feathers. Honestly, the way these eyes look, they kind of remind me of googly eyes, I may be on my own for that though.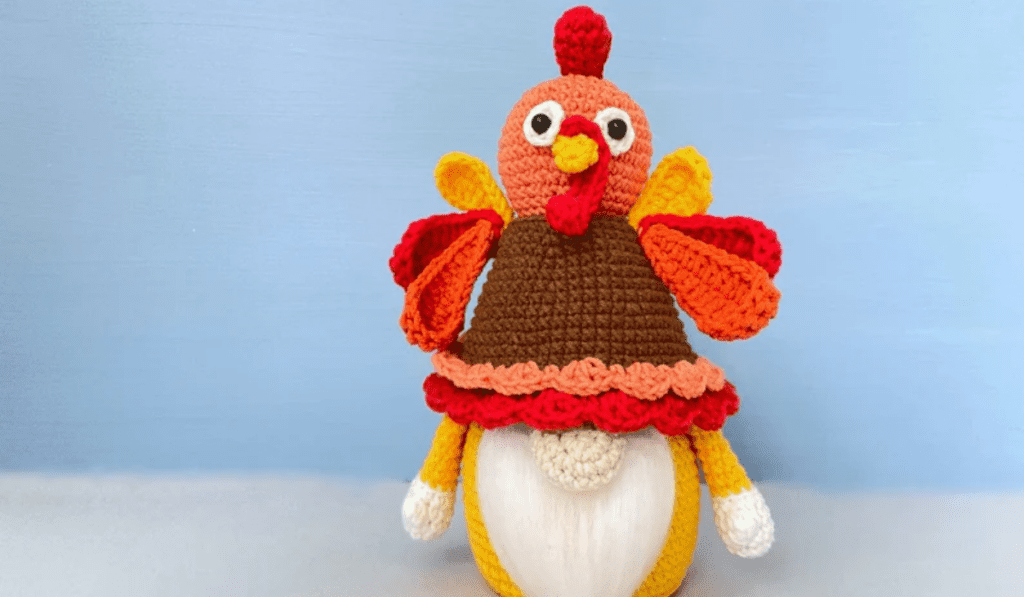 A Turkey Gnome was not something I thought I needed in my life, but this adorable crochet pattern by Lucy Magic Pattern is not something I could pass up. I mean, just look at this little guy! I really love that he's wearing a turkey hat and that the yellow yarn really makes the turkey stand out.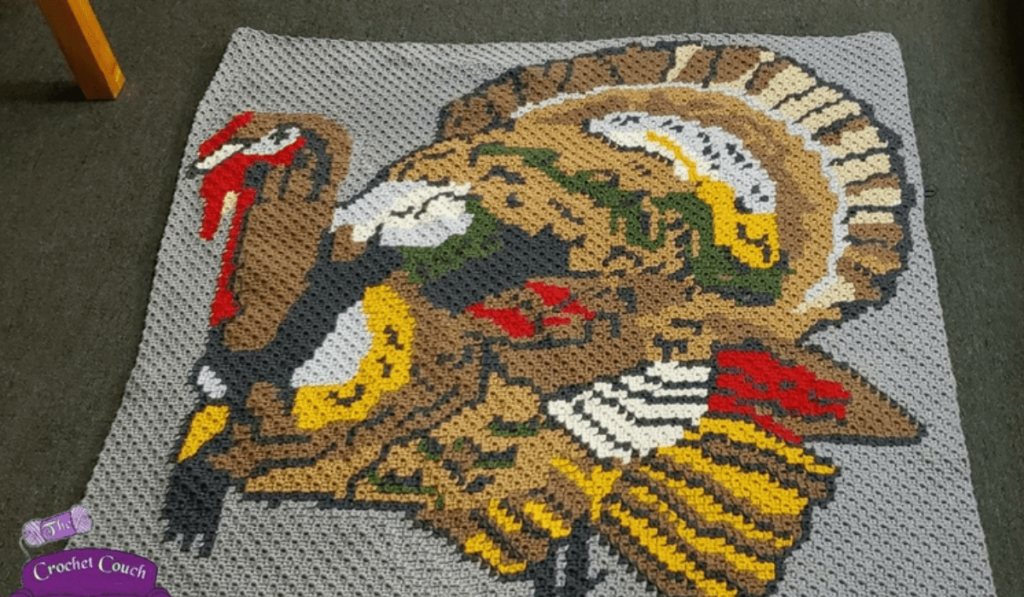 If you're a big fan of the C2C technique, you're going to absolutely love this turkey afghan pattern by The Crochet Couch. I love the variety of colors that are in this pattern as well as just how much the crochet turkey takes up the entirety of this blanket.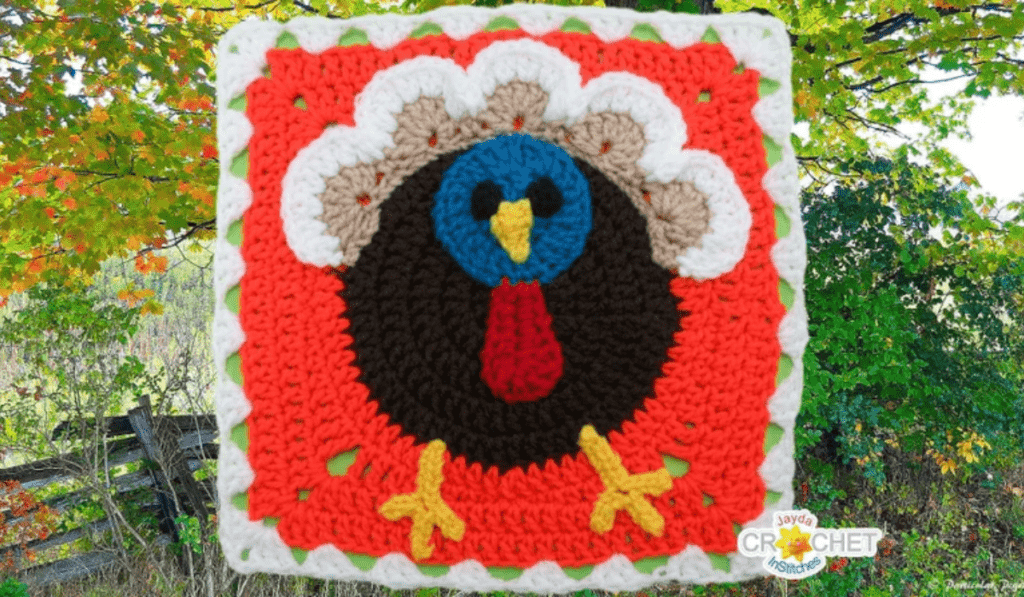 Whether you're making a calendar afghan or you're just in need of a turkey granny square, this pattern by Jayda In Stitches is perfect! I love that one leg is kicked off to the side like this turkey is doing a little dance.
Another insanely adorable granny square, but this time it's by Torreya Treasures! I really love the yellow yarn and orange yarn border around this turkey, I think it really gives this turkey a fun retro vibe.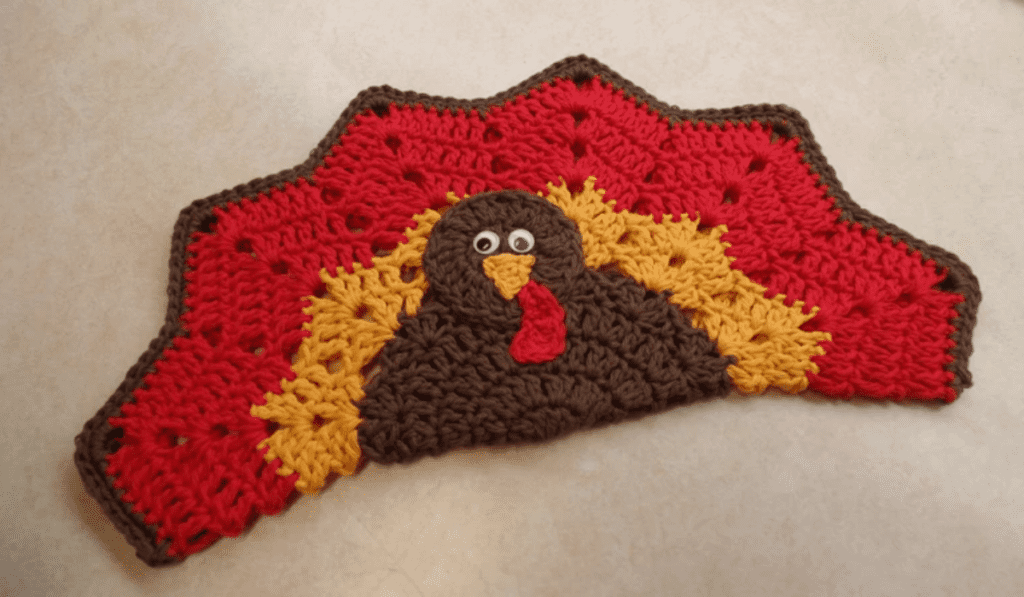 If you're looking for decorative turkey crochet patterns for your tablescape, this pattern by Bago Day Crochet is super cute. Plus, it can be used as a placemat or a pot holder, which is perfect. Also, I may be crazy, but I think this would make a super cute pillow as well.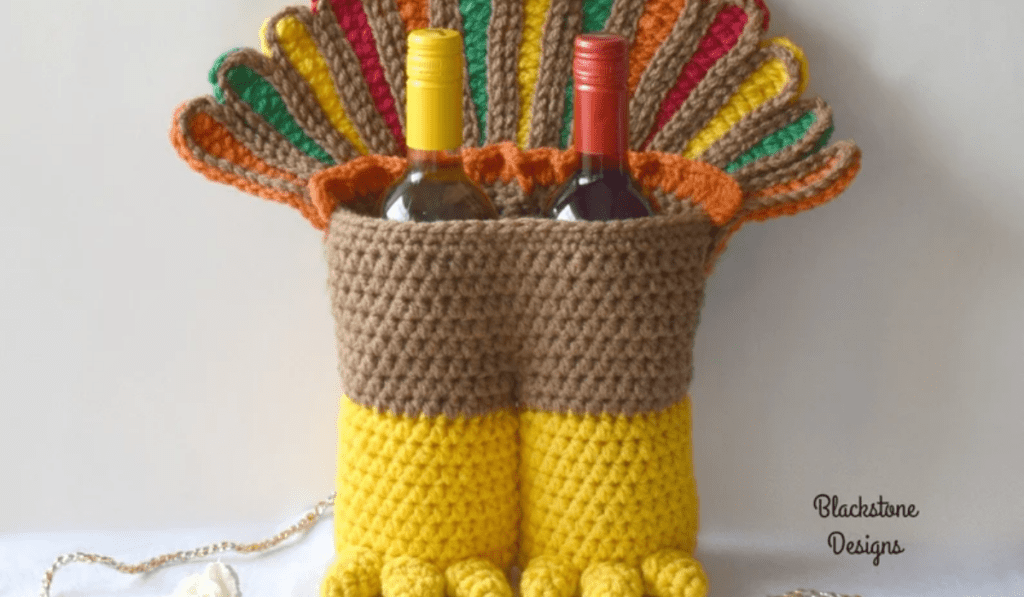 I love this turkey legs wine cozy basket by Blackstone Designs. It's absolutely perfect if you're looking for a hostess gift this holiday season.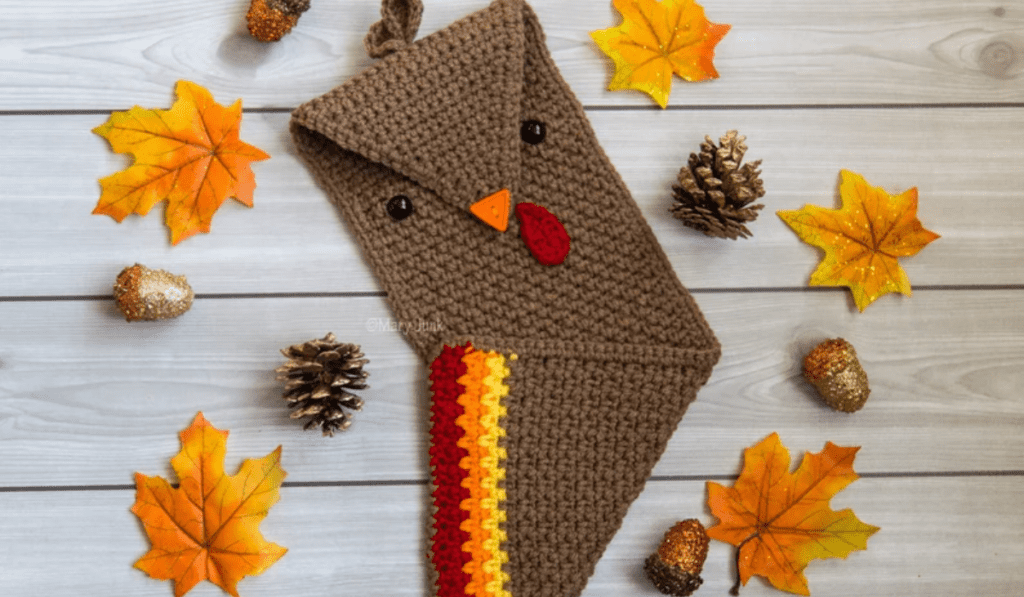 I really love this turkey crochet kitchen towel by Mary's Yarn Basket. The button beak on this towel is super cute. Such a fun pattern!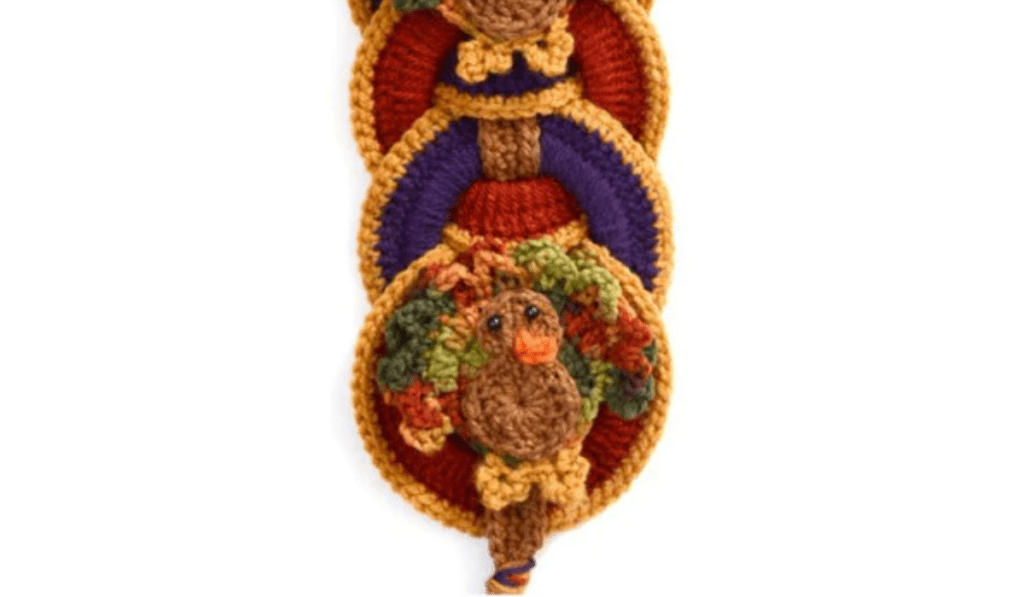 Of course, I had to add my Crochet Turkey Wallhanging Pattern into the mix. I mean, just look at those little turkeys! How could you resist?
If you want to find more cute patterns for Thanksgiving, check out the Crochet Turkey Hat post.
I love seeing your finished projects! If you enjoyed making one of my patterns I'd love to see yours on Instagram, be sure to tag me @crochet365knittoo. If you are on Facebook, stop over to the Crochet 365 Knit Too Facebook page or pop over to the Crochet365KnitToo Club and share a photo! I'd love to see your work.