Charming Crochet Cactus to Brighten Your Day
This post may contain referral/affiliate links. Please read my disclosure for more info.
A crochet cactus might just be the most perfect houseplant. No watering. No wilting. No.. gasp.. dying on you when you least suspect it.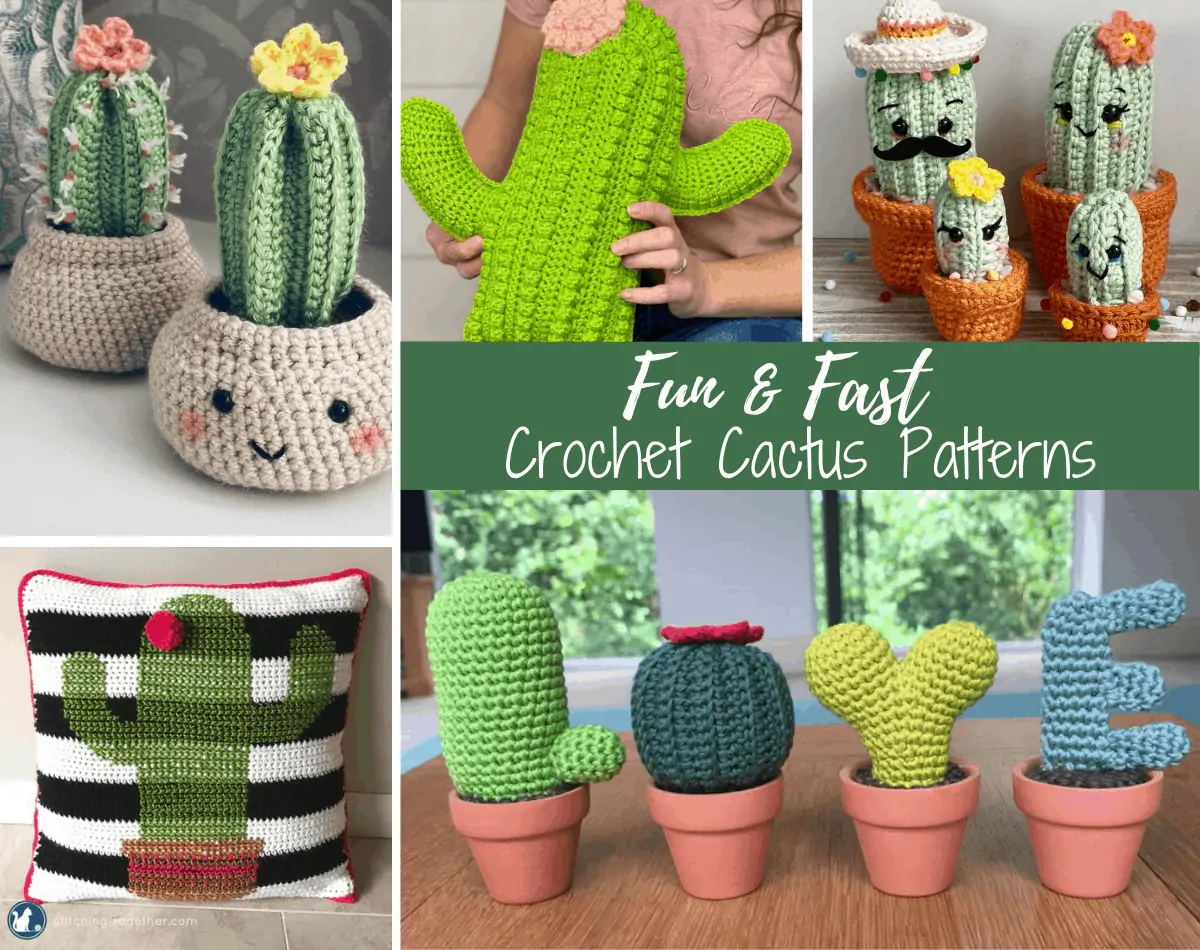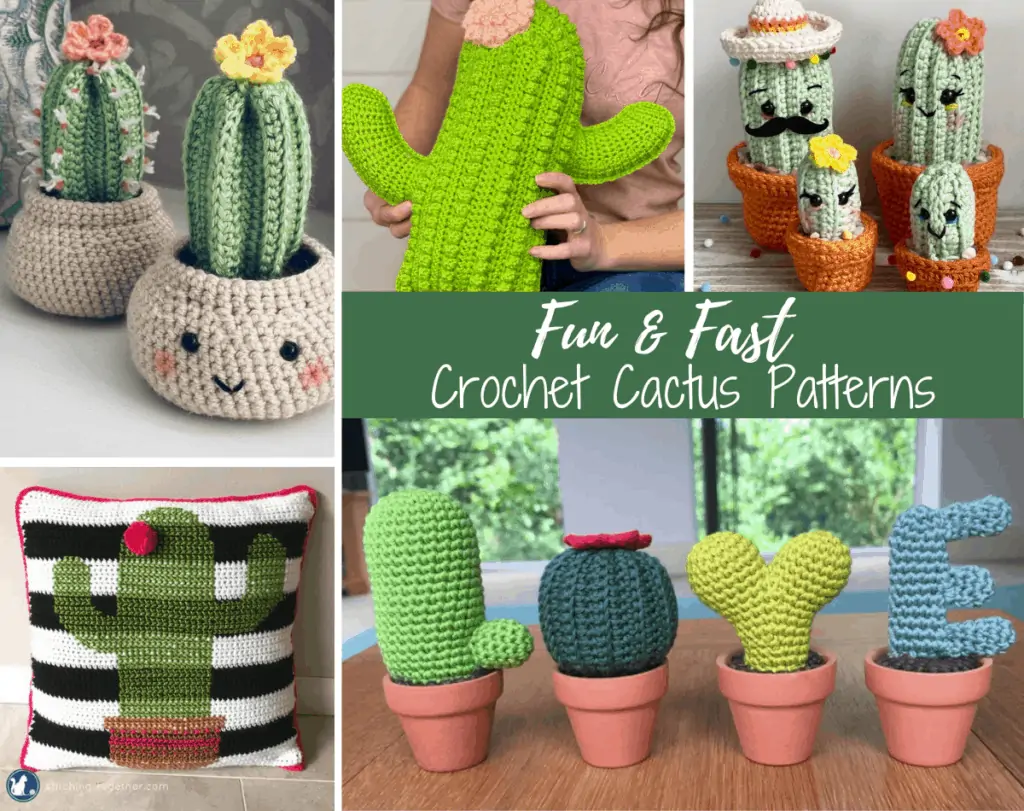 Crochet cacti continue to be a fun trend. They are usually fast to make and sure to brighten up any little nook in your home and bring a smile to your face. If you're like me, you likely have some green yarn around and since a crochet cactus is decorative, you can use almost any weight yarn and end up with a cute crochet cactus. In an evening with your scrap yarn, crochet hook and yarn needle you could have a quick gift ready to go or something fun to place on your shelf or desk. Save even more time by popping it into a terra cotta pot or, of course, you can crochet a little pot out of scrap yarn too.
Wondering How to Crochet A Cactus?
Maybe you're wondering if you need a special skill set to crochet a cactus? A cactus crochet pattern often forms an amigurumi shape. The crochet cactus pattern will likely start with a magic circle (or magic ring), then you'll work single crochet in the round and periodically work a single crochet increase and an invisible decrease. Of course, if you're working a crochet cactus pillow or afghan it will be helpful to know double crochet stitches, half double crochet and how to slip stitch. You definitely will want to read your crochet cactus pattern carefully as it may or may not call for those stitches.
Resources and tutorials you may find helpful in following this pattern: Crochet Abbreviations, US to UK CrochetConversion Chart. Find links to stitches on the "Tutorial" menu: Getting Started will show basic stitches used in many patterns and Crochet Stitch Dictionary shows our growing collection of crochet stitch tutorials.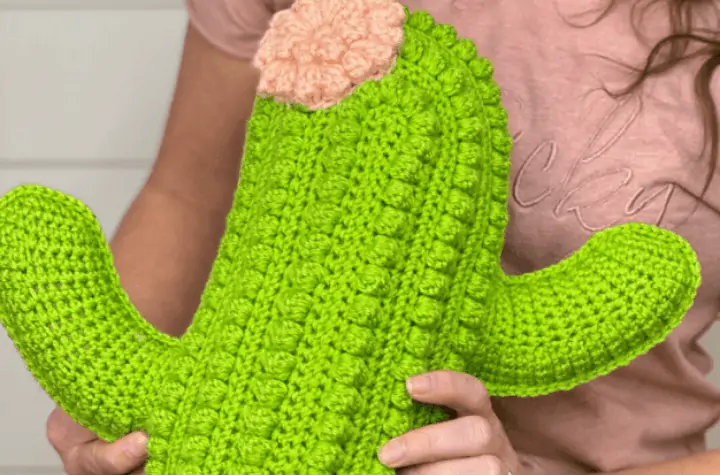 I love how A Crafty Concept uses the bobble stitch to give her cactus some texture! Would you use this as a crochet cactus pillow or cuddle it instead? Whatever you decide, this free crochet cactus pattern looks like a fun project!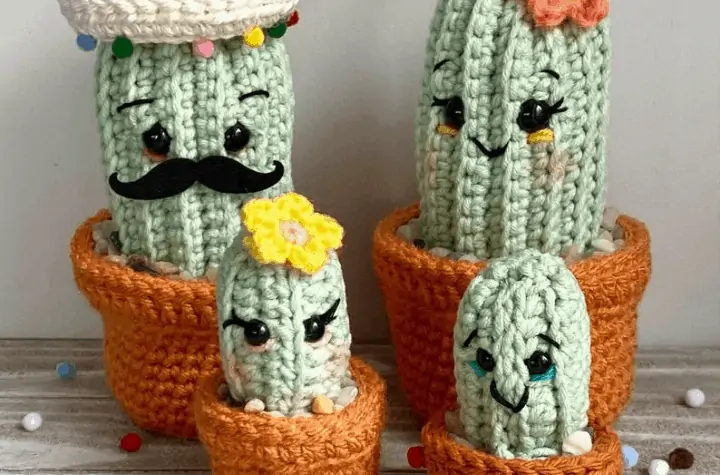 These little succulents from Cloud 9 Knots make me want to throw a fiesta!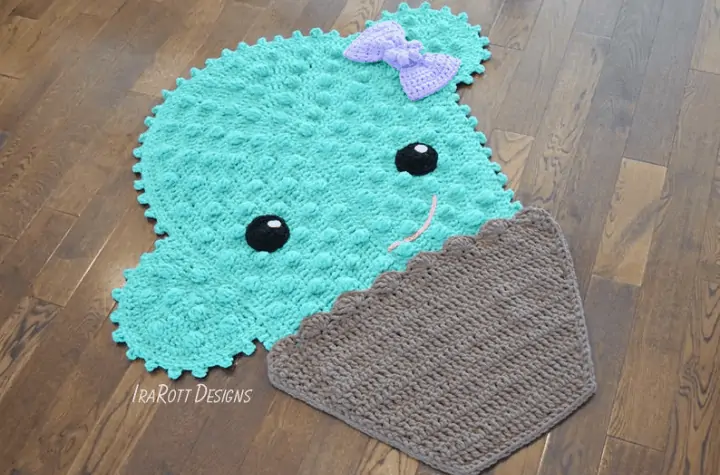 I want to wiggle my toes into this adorable cactus rug by IRAROTT Patterns!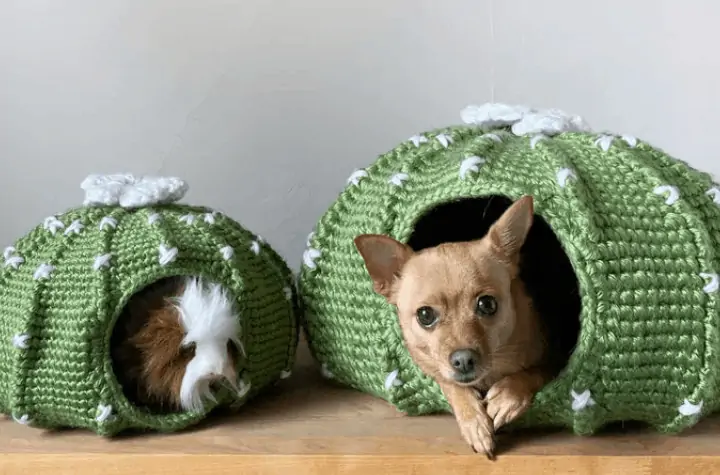 How cute are these? Perfect for a cat or small pup. Now I need to find a way to make Foxalope Fiber Co's pattern big enough for our big puppy, Winston!
Winding Road Crochet's fuzzy cactus is too cute! I mustache it! Get it? LOL! This is a super fast free pattern with Bernat Blanket yarn!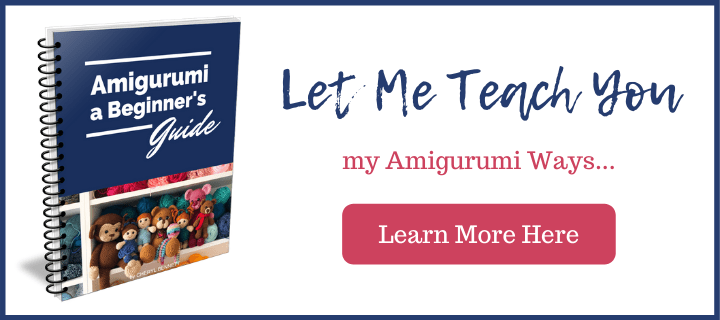 Are you loving all these adorable crochet cacti? I sure am! Let's finish our crochet cactus tour: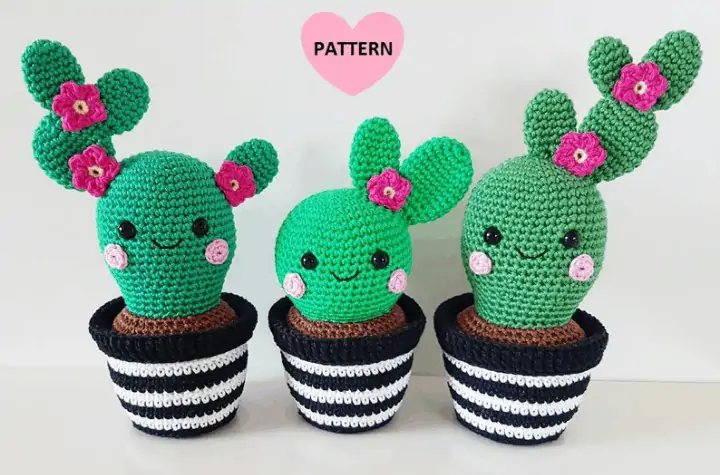 I love how these cactuses from Super Cute Design Shop just smile back at me!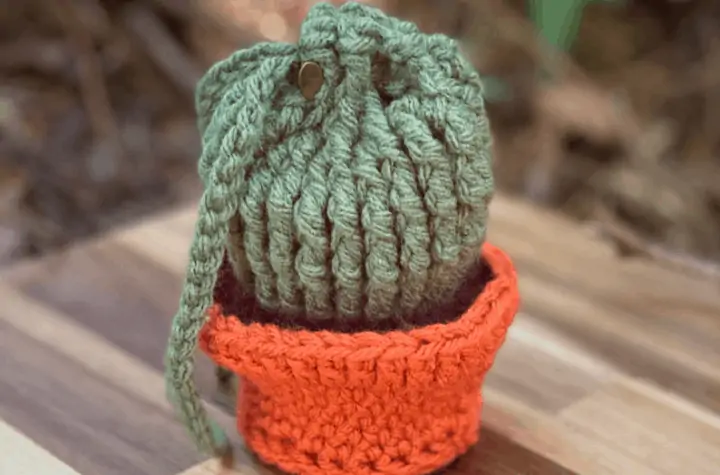 This little pouch bag from Craigs Cottage would be an adorable coin purse! What would you use it for?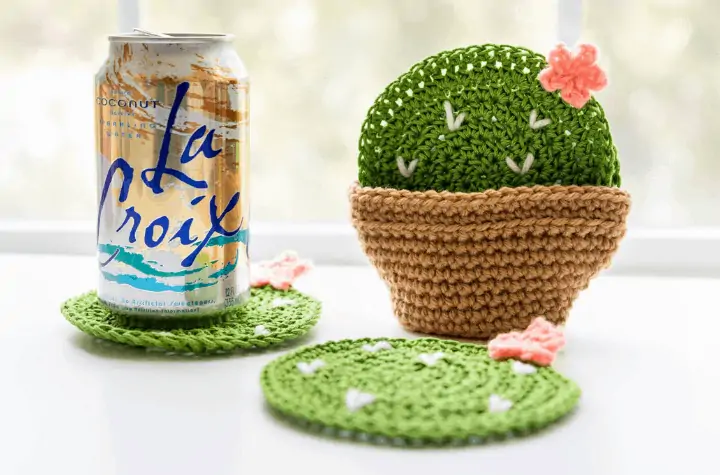 I love how Sewrella thinks of everything… even a little holder for all these little cactus coasters! I love the little flower too! This free pattern is a keeper for sure!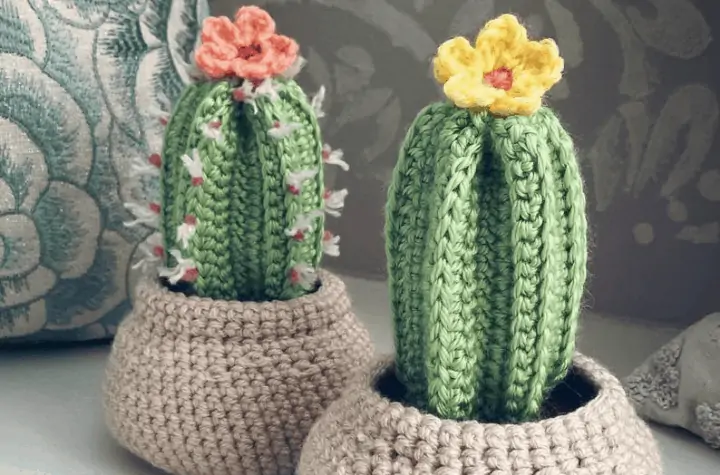 I love these tiny flowers on Cloud 9 Knots' cactuses! What a fun little touch! And the little tufts remind me of a prickly pear cactus!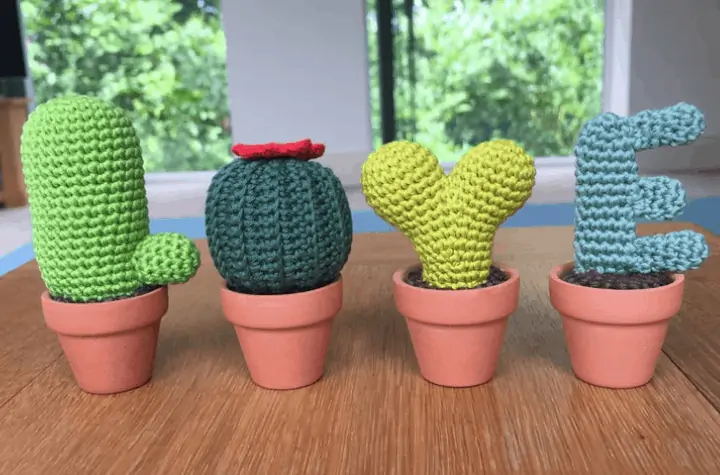 I LOVE these crocheted cacti by Lau Loves Crochet! Just pick up a terracotta pot or two and some scrap yarn and… BAM… you could make an entire cactus garden!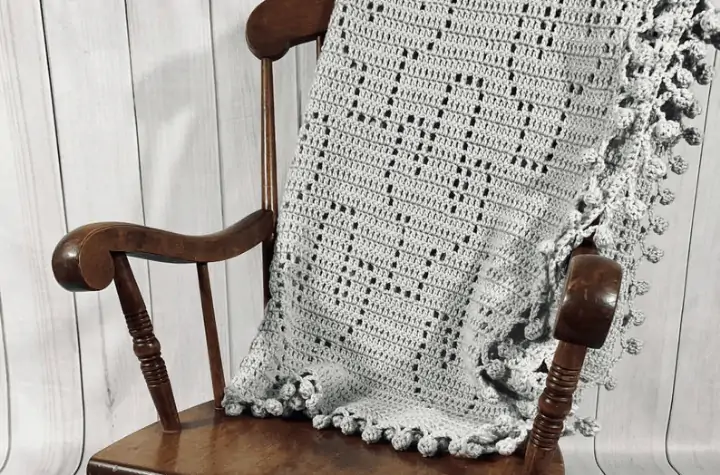 This design by Owl B Hooked is so intricate and unique! I love how the crocheted cactus is an element built right into the afghan and the use of bobbles for the border is just stunning!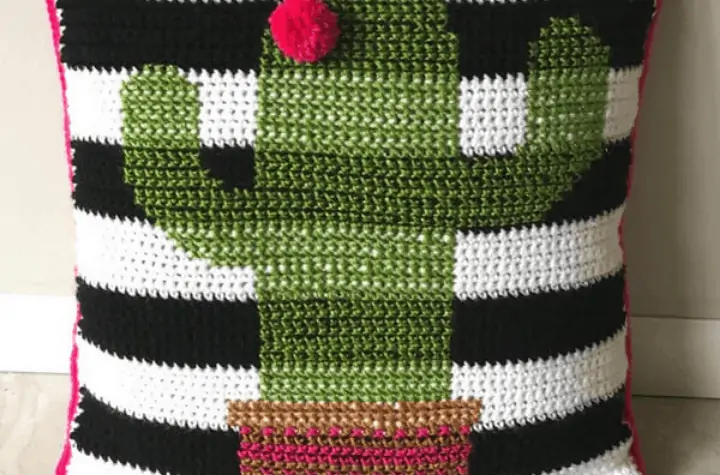 This stripy cactus pillow free pattern by Stitching Together is so fun! What a fun addition to your living room chair!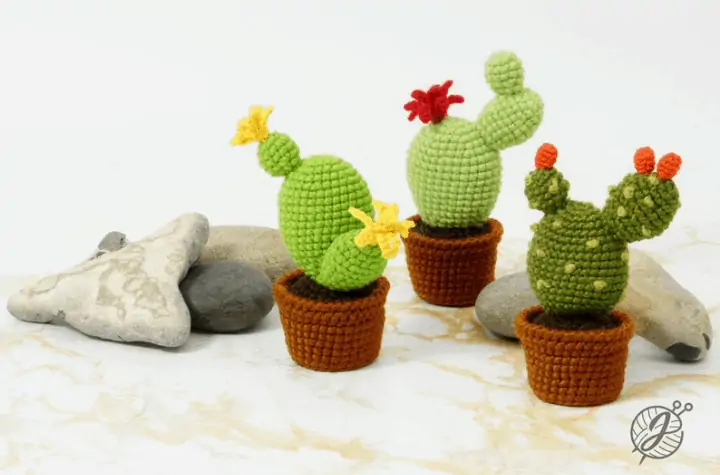 I can decide which of Jen Pattern's cacti is my favorite! This crochet cactus pattern includes all these fun variations! You might just have to make all of them!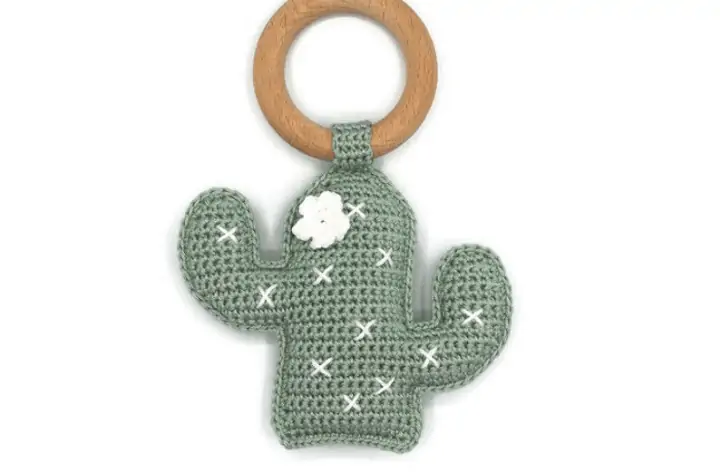 Who has a baby in need of this precious little rattle? This KNUFL pattern is just too cute!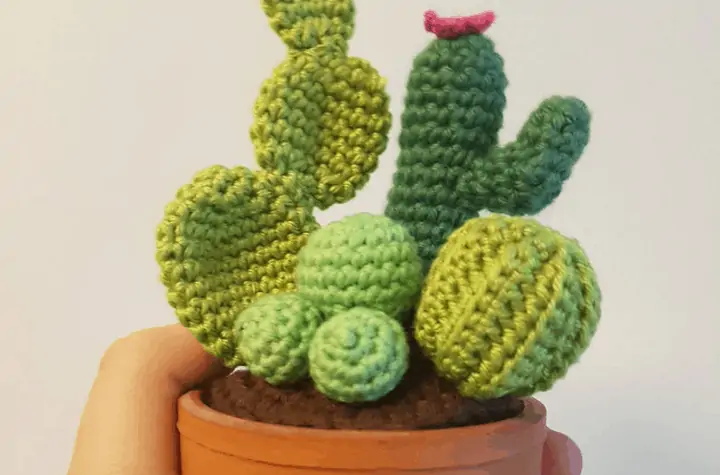 I love the variety of different shapes in Swedish Crocheting's cactus pattern here! So creative!
Do you love these darling crochet cactus patterns as much as I do? Are you having trouble deciding which one to make first? And will you make one for YOU or make one to give? Decisions.. decisions.
More Free Home Decor Crochet Patterns
If you love these crochet cactus patterns, you might also like to check out these other patterns for your home! You can find all our Home Decor Crochet Patterns here.

1. Flower Mandala // 2. Sunflower Wine Cozy // 3. Crochet Flower Pot
I love seeing your finished projects! If you enjoyed making a crochet cactus, I'd love to see yours on Instagram. If you are on Facebook, stop over to the Crochet 365 Knit Too Facebook page or pop over to the Crochet365KnitToo Club and share a photo! I'd love to see your work!