60 Spectacular Crochet Bag Patterns You'll Love Making
This post may contain referral/affiliate links. Please read my disclosure for more info.
Check out this adorable collection of crochet bag patterns that will have your hands reaching for your crochet hook and your favorite colors of yarn before you're even done reading!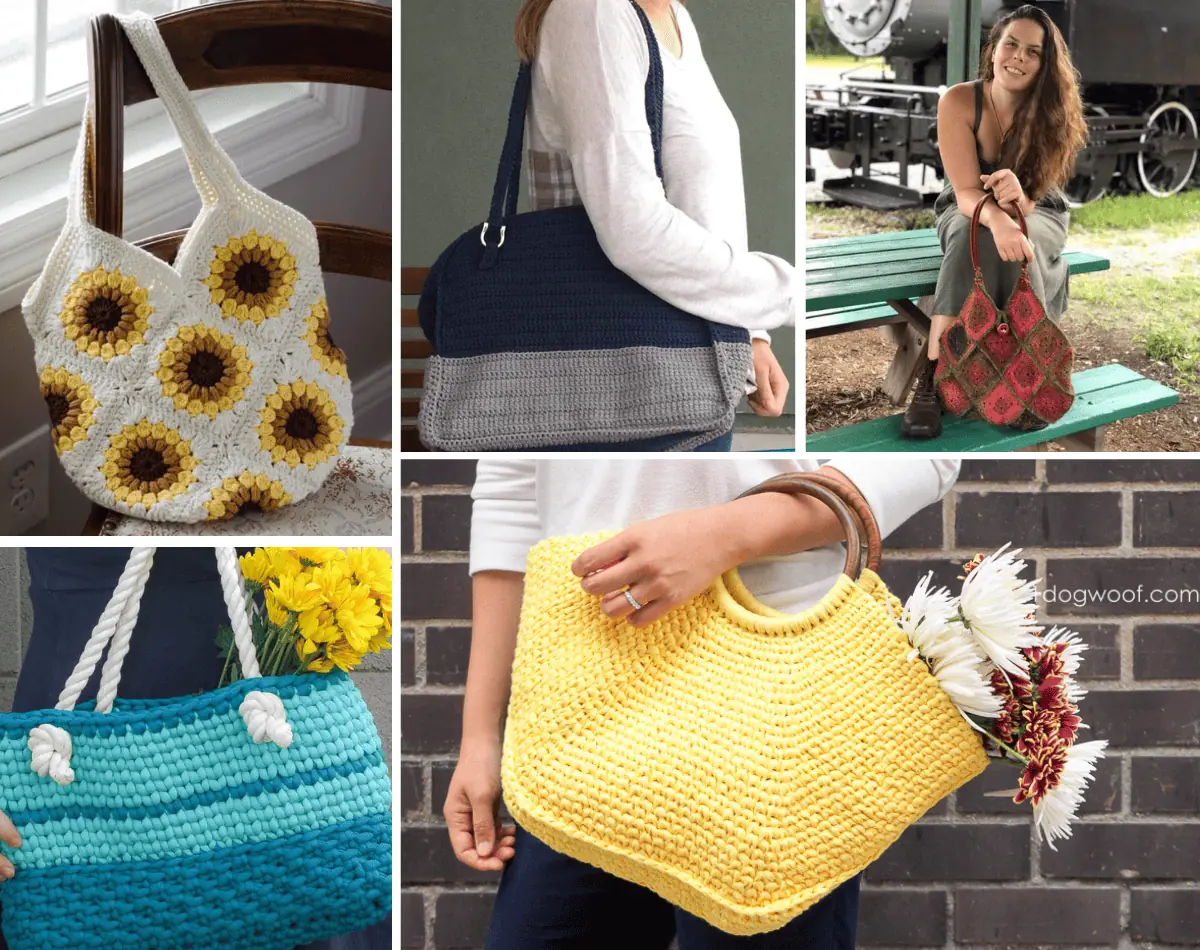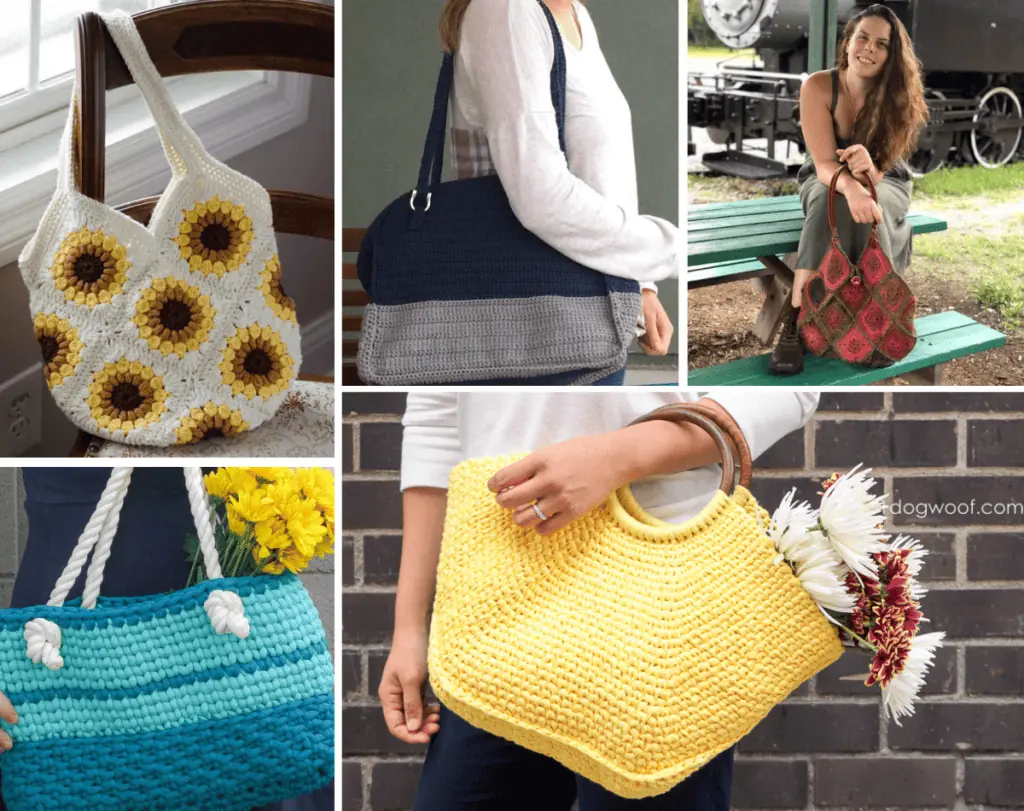 There's just something about carrying a beautiful bag that makes me feel pretty inside and out. I can be having a bad day, or maybe feeling a bit under the weather, and then I spy that bit of cuteness, grab her by her handle, and suddenly my spirit is lifted and I can't help but smile.
And what makes a crochet bag even better? When you crochet that bag YOURSELF! I love, love, love to crochet bags. And this collection of drool-worthy crochet handbag patterns is sure to make you fall in love too.
Here is the hand-picked collection of my favorite crochet bag patterns you're sure to love.
Mini Bags and Pouches
Who doesn't love a gorgeous crocheted pouch? Whether you need a makeup bag or something you can grab when you need to run errands, these bags are going to soar to the top of your must-make list!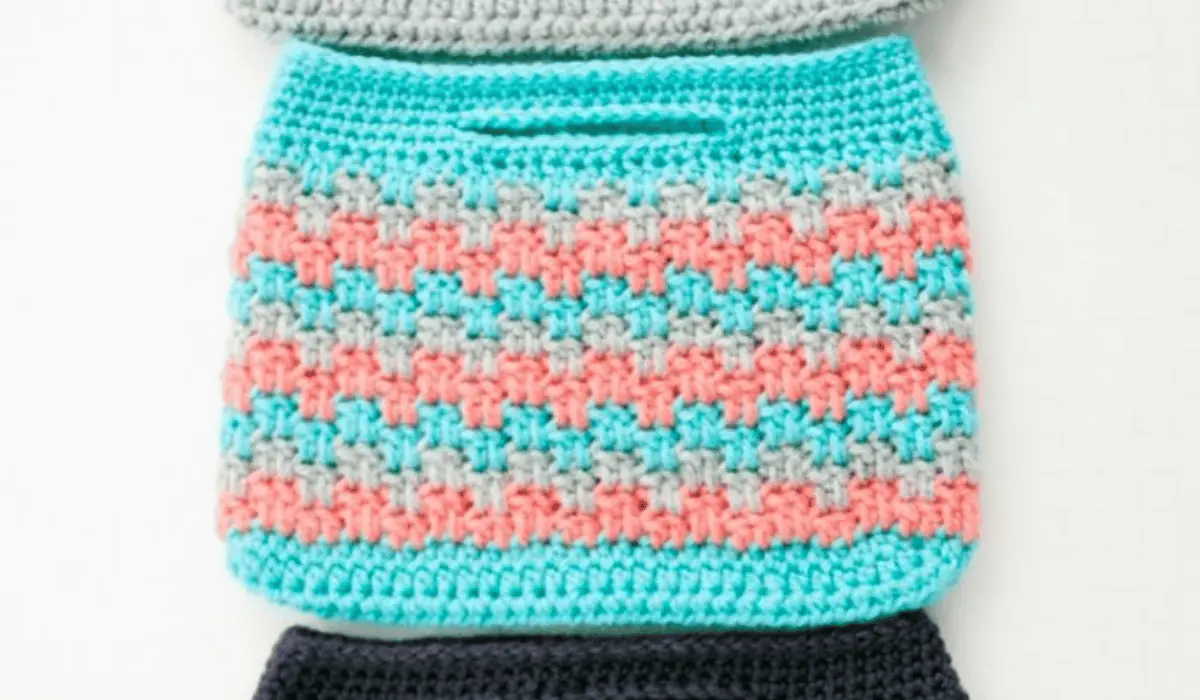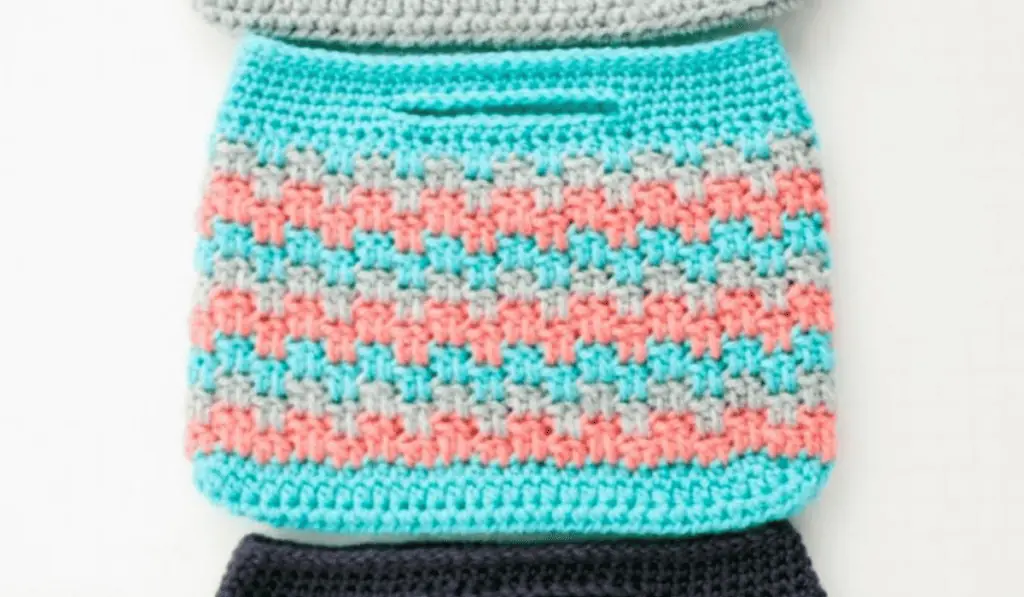 Mesmerizing Mini Bag
Sometimes, you really just need a mini bag, and this pattern by Moogly is sure to scratch that itch.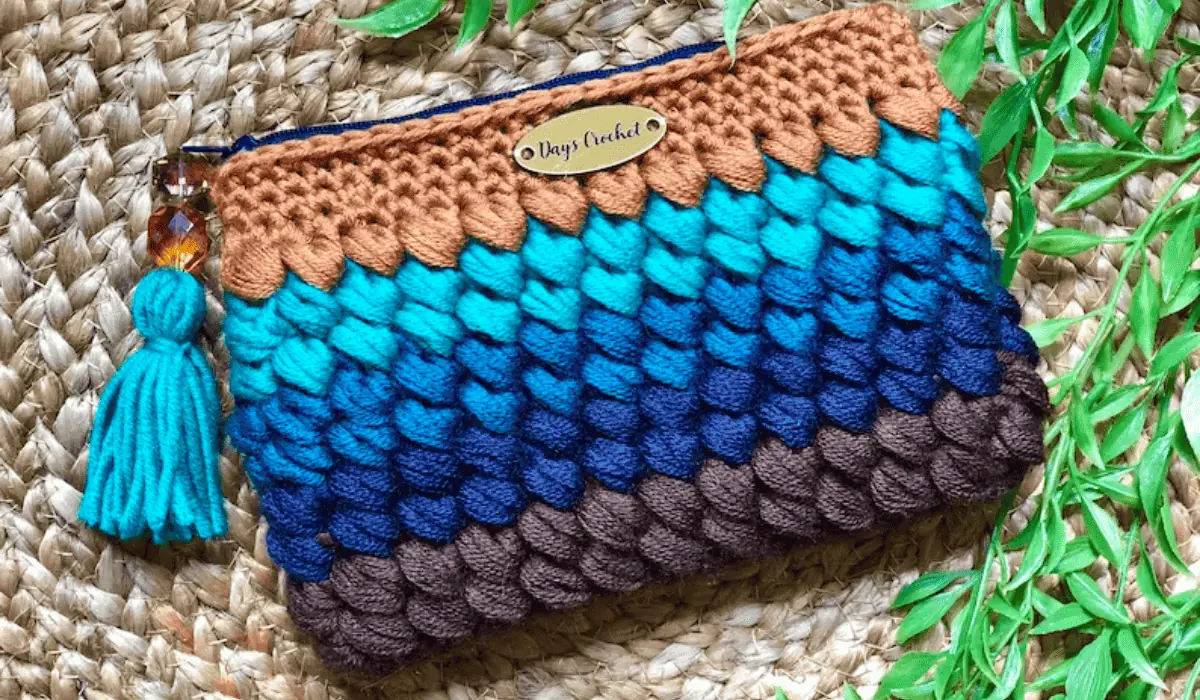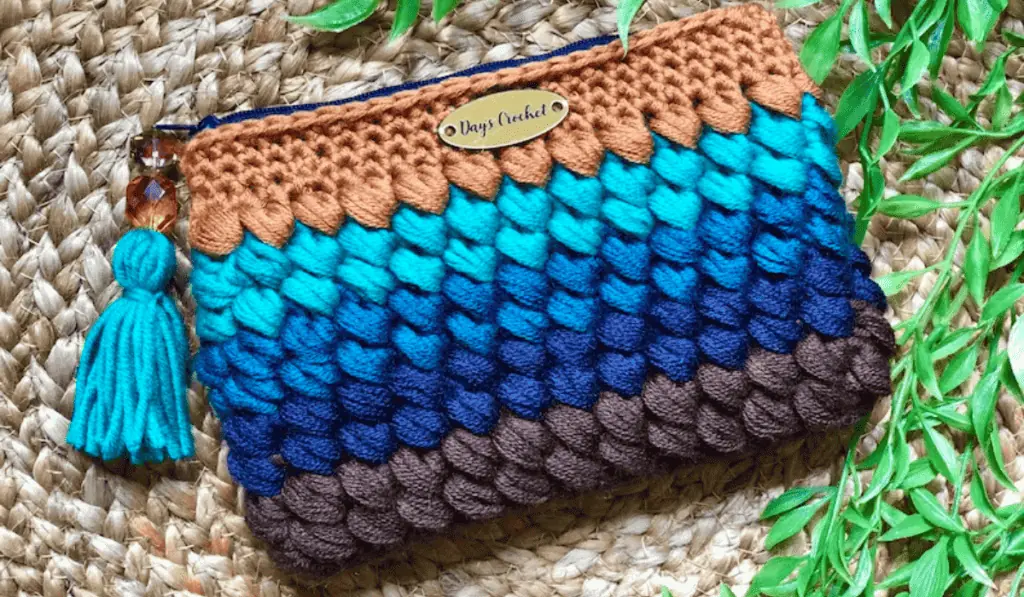 Puff Stitch Bag
If you need a little clutch to back in your bag on vacation, or you want to travel light on your next shopping trip, you'll love this pattern by Dana Hogan.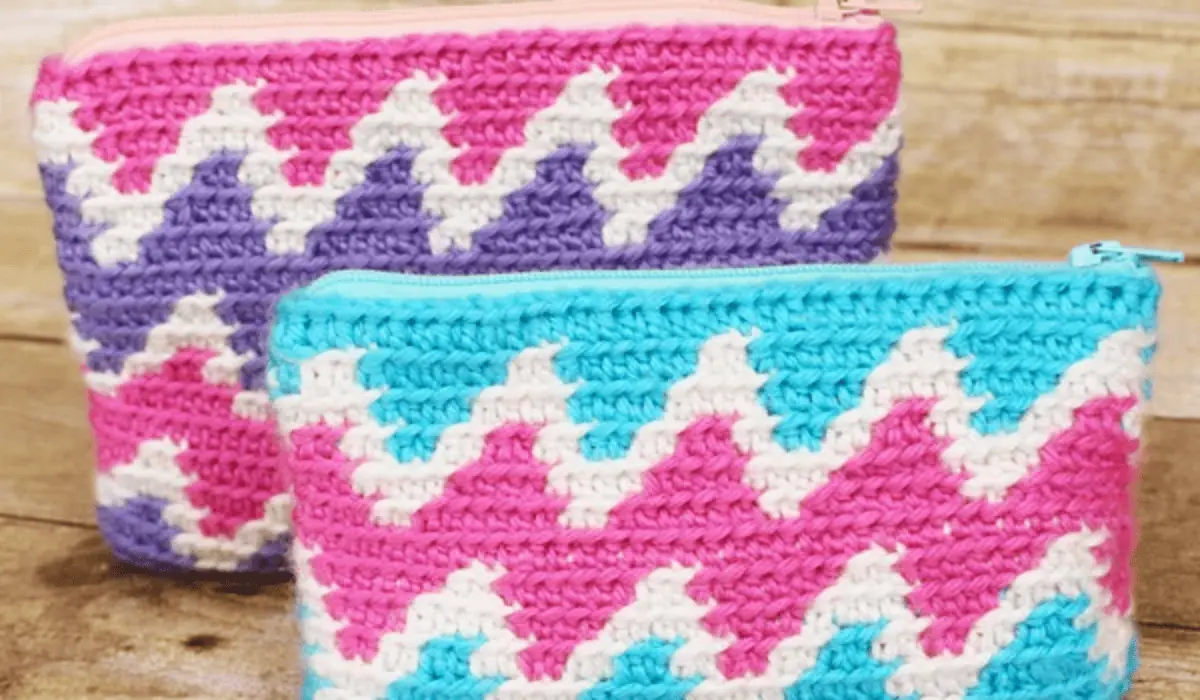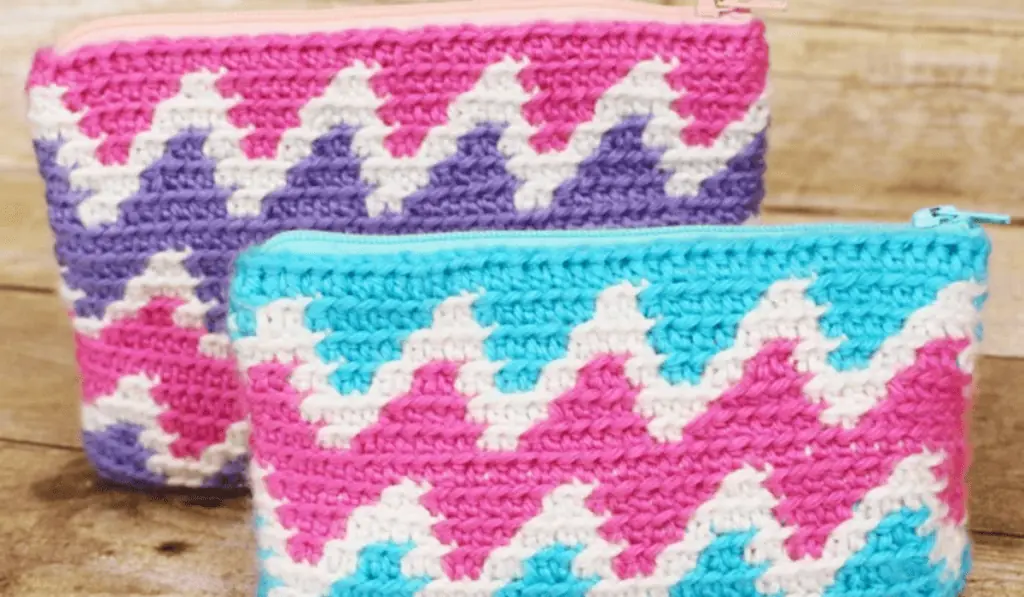 Zig Zag Crochet Zipper Pouch
The Loops and Love Crochet pattern would be great for cosmetics! This bag crochet pattern would be fun for practicing tapestry crochet in a pouch-sized project.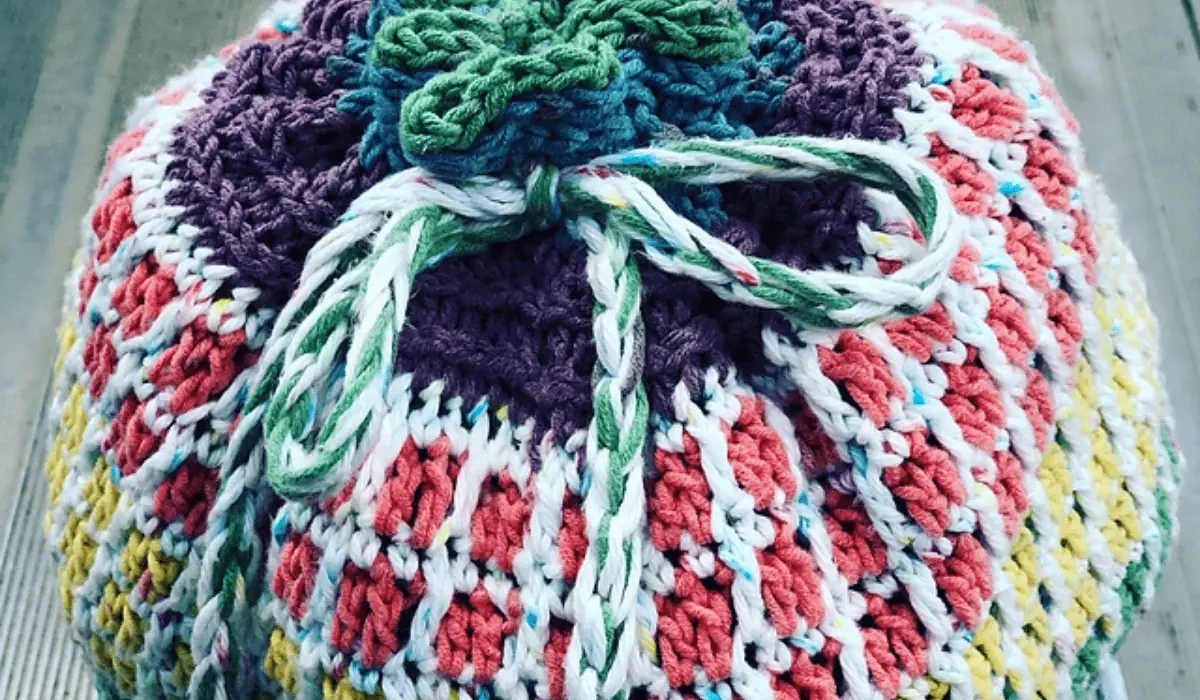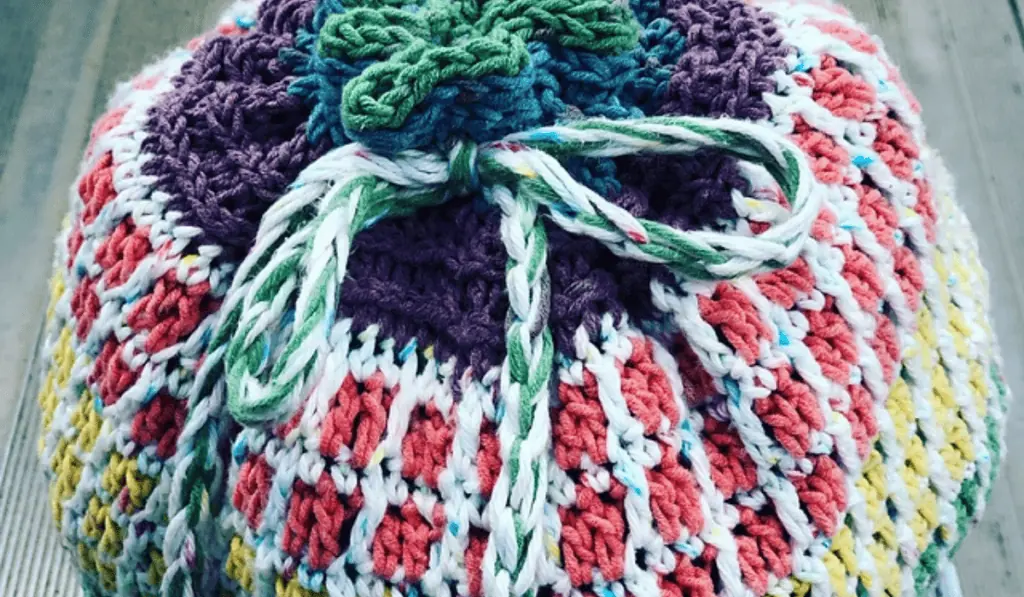 Dragon Egg Bag
This bag by Shelby Shea's Stitches is so clever and full of beautiful bright colors! I love the way it closes at the top, making it a wonderful option if you need a dice bag or something to look like a fun, medieval coin purse.
Crochet Bag Patterns for Kids
If you need a cute pattern for your little ones, these are sure to steal the show! Plus, it's a practical project, because now they'll be able to store all the little treasures they find every day in their own bag instead of yours!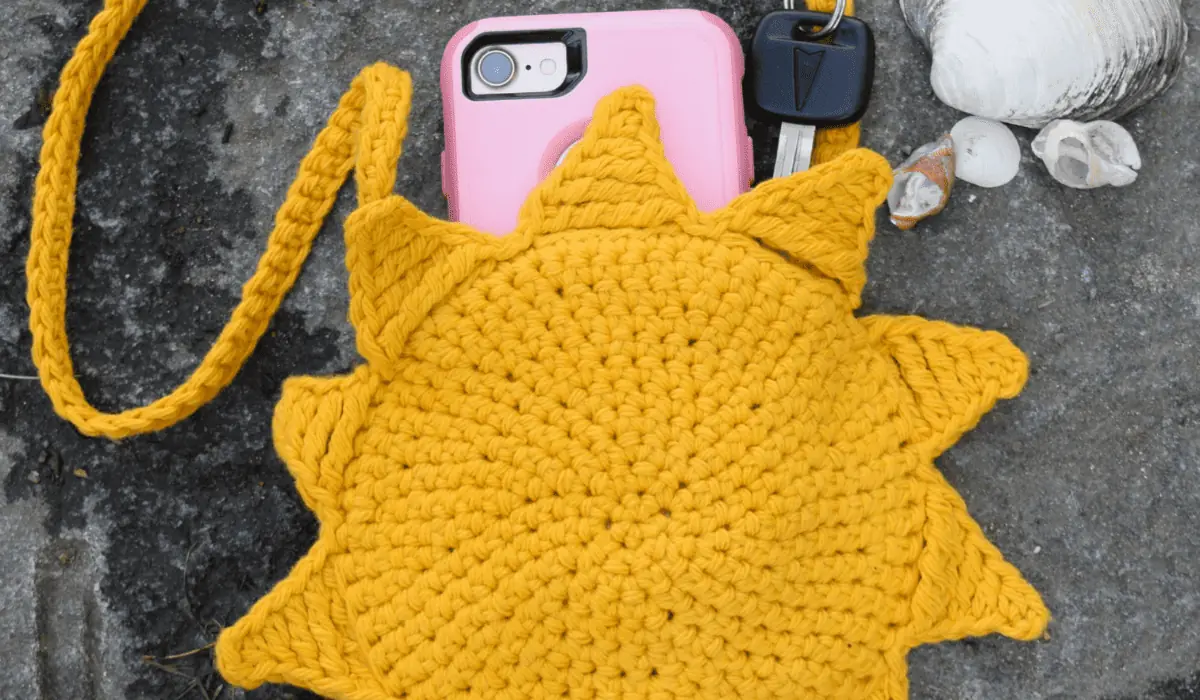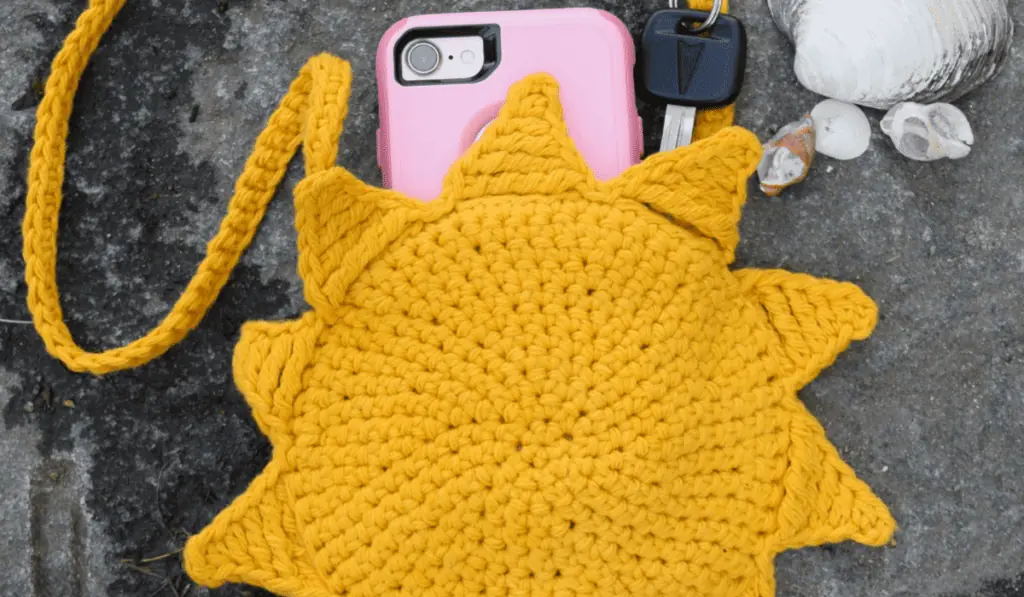 Pocketful of Sunshine
This bag by Blackstone Designs is the perfect size for your essentials. This oh so cute pattern works for adults as well as little ones!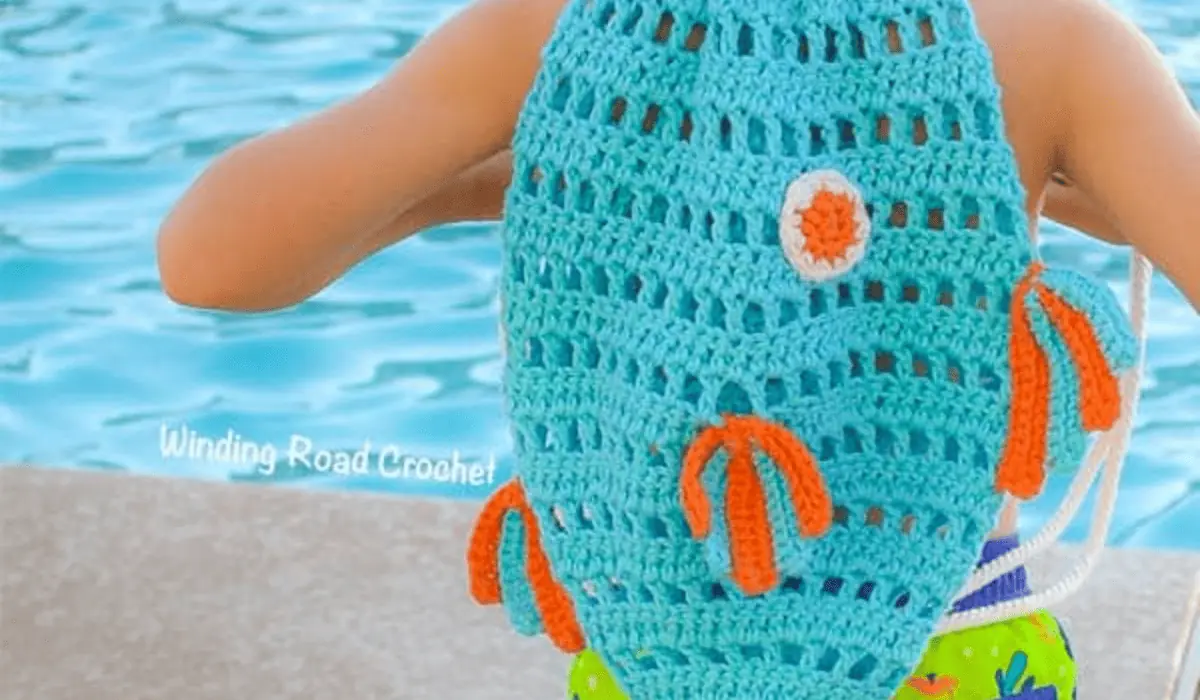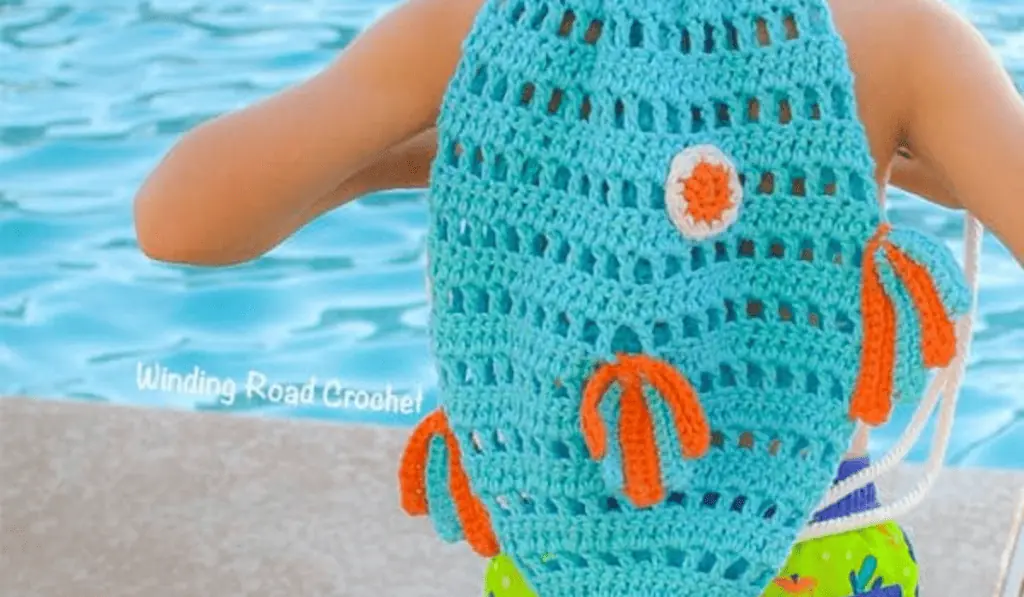 Fish Backpack Bag
Your favorite little would love this backpack crochet pattern by Winding Road Crochet! I love the fringe/tassels on the tail! This free crochet bag pattern is the perfect project for anyone planning to spend all summer by the pool.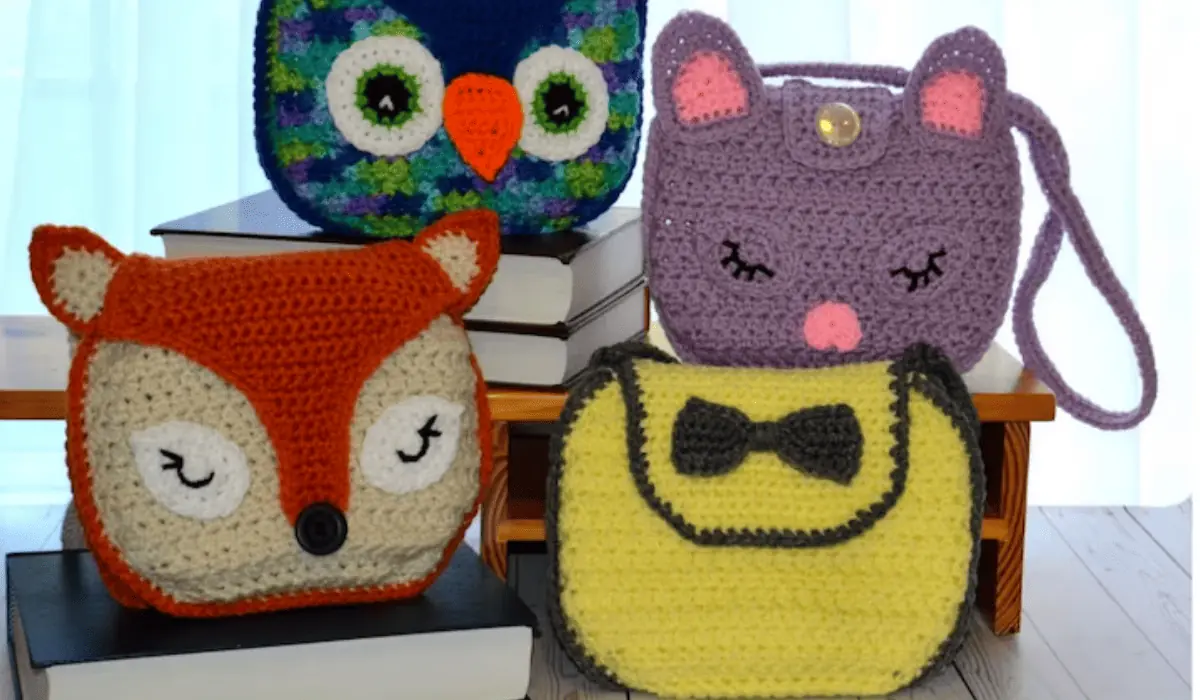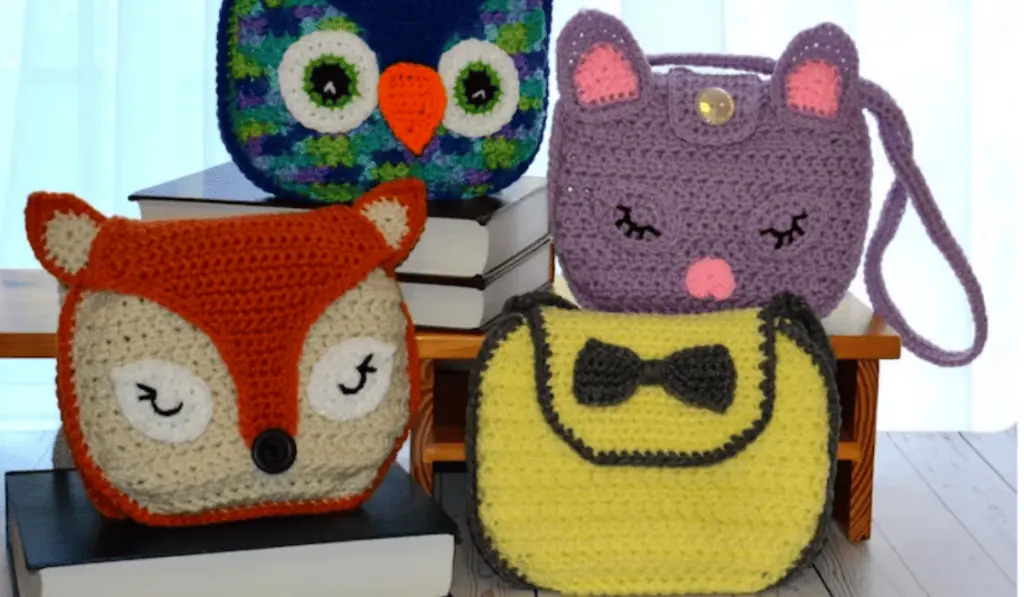 Kid's Tote
This Sweet Potato 3 Pattern has many variations for handbags that are just so cute. Just think of all the mix-and-match outfits your little one can wear with these cute bags.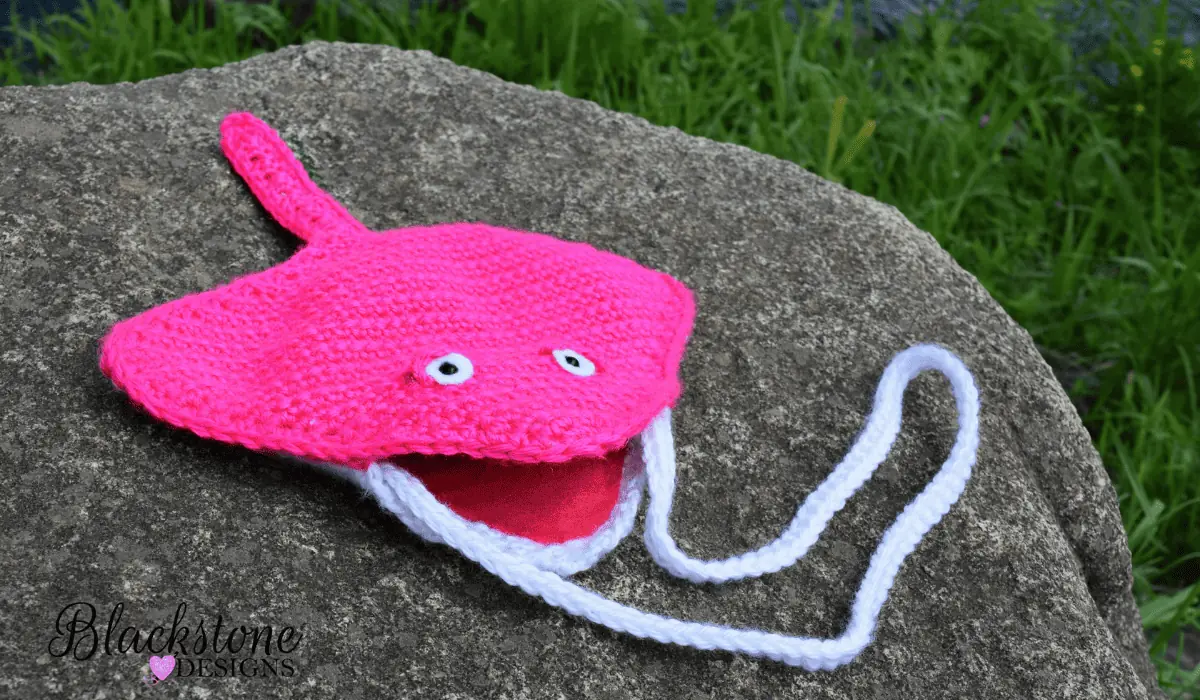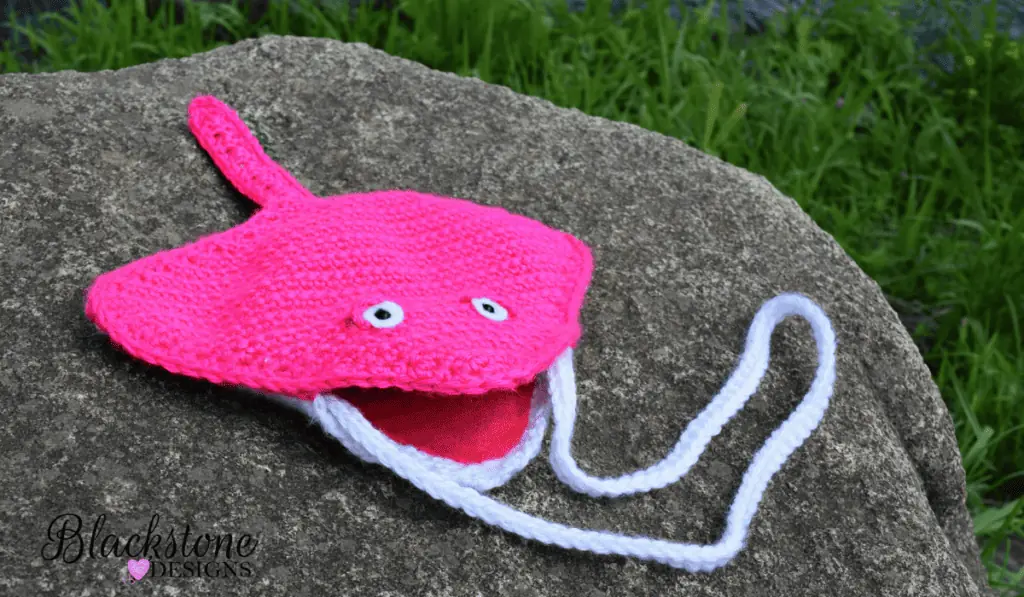 Stingray Purse
Who wouldn't love this bag by Blackstone Designs? Also, I am just throwing this out there.. wouldn't this be such a cute gift bag for a kid's aquarium-themed party? 
Crochet Market Bag Patterns
Honestly, can you ever have enough market bags? My favorite thing may just have to be how quick they are to work up. You can have these ready to go in no time!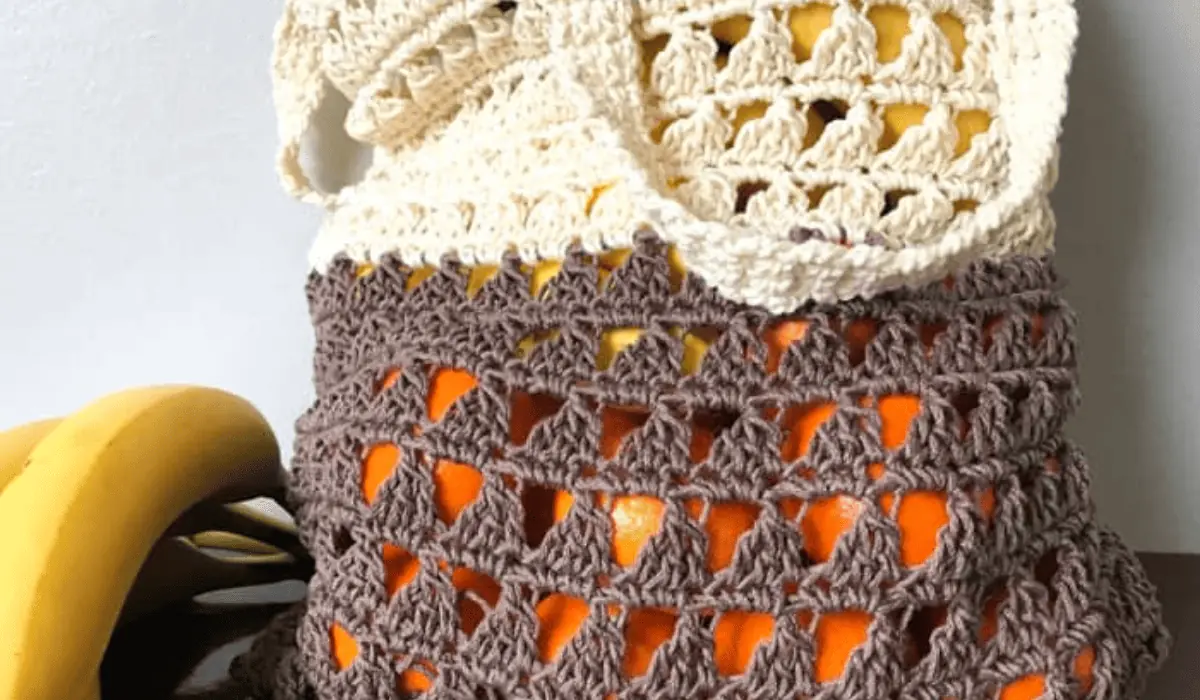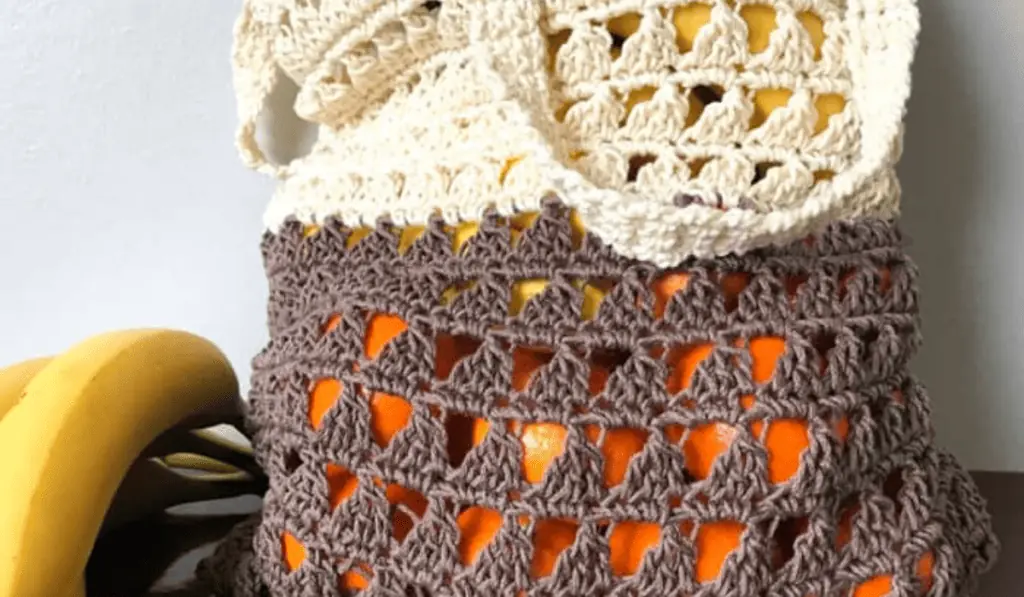 Meet Me At The Market Bag
This pattern by Stitching Together is easy and quick to make. This pattern uses easy stitches for a fast tote pattern that is perfect for carrying fresh produce.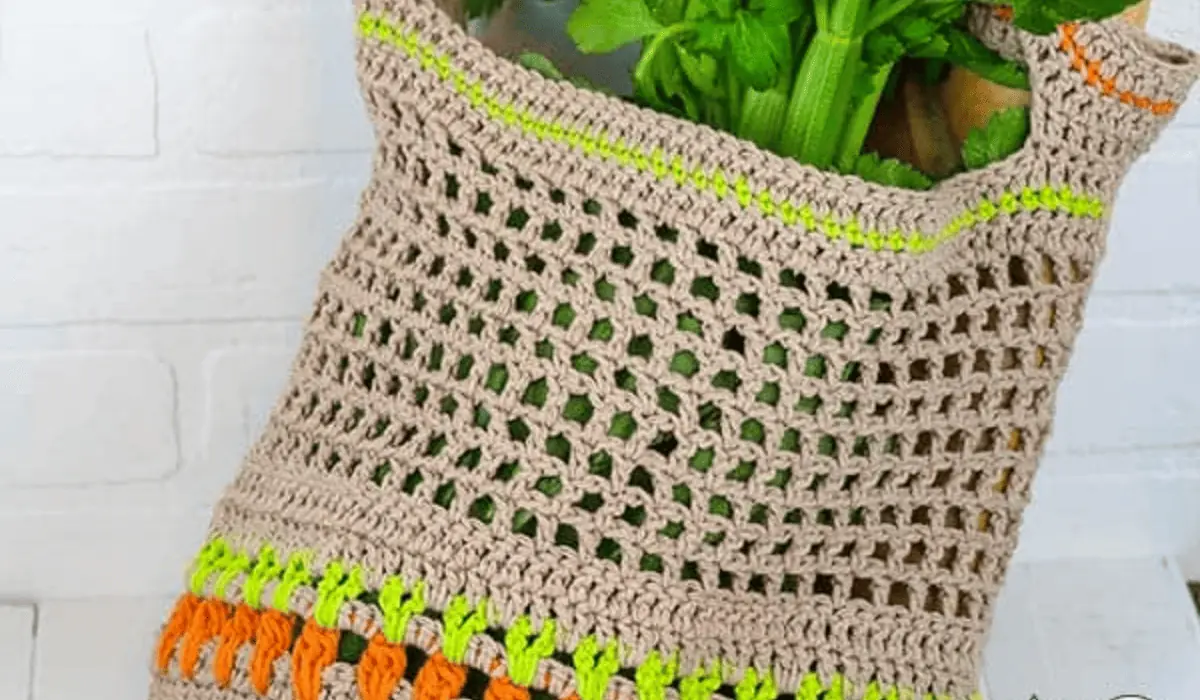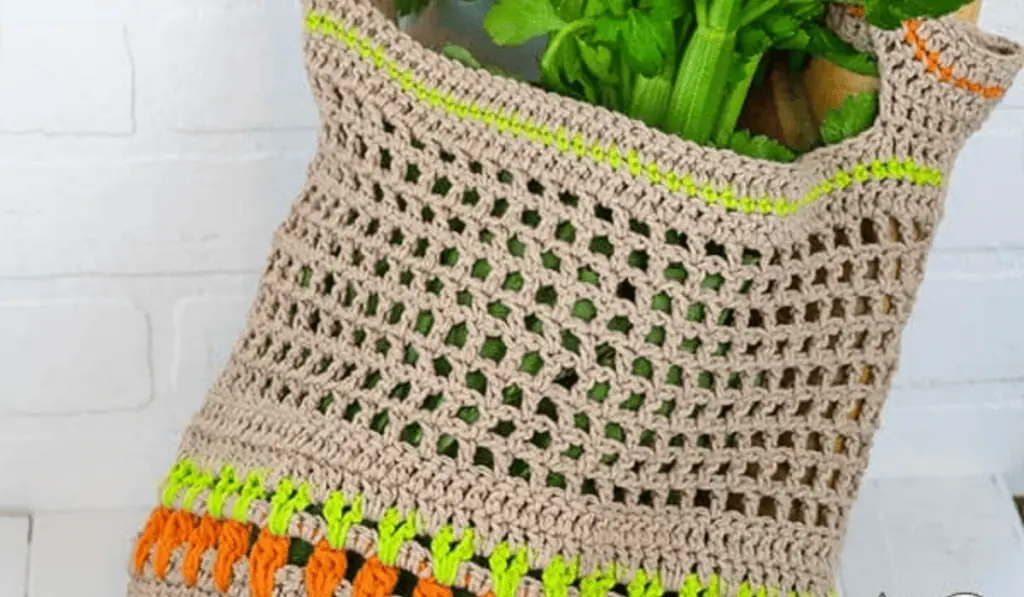 Vegetable Market Bag
I love the little carrots on this market bag pattern by Winding Road Crochet! It's such a simple touch that turns this into such an amazing crochet pattern.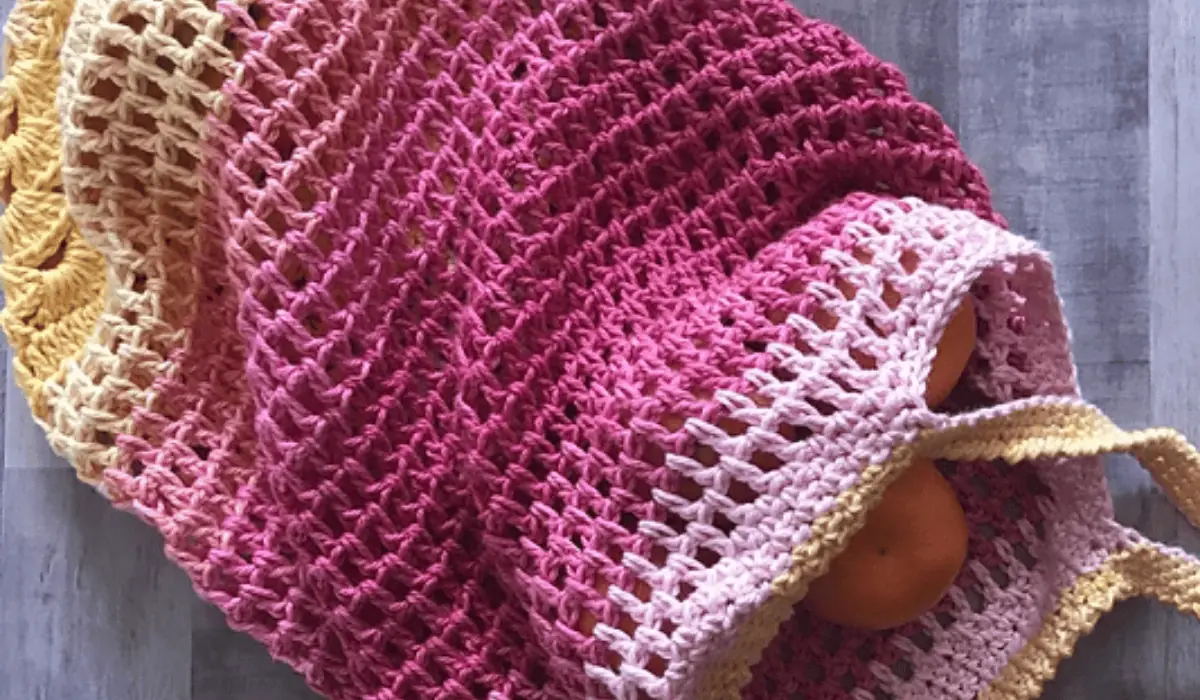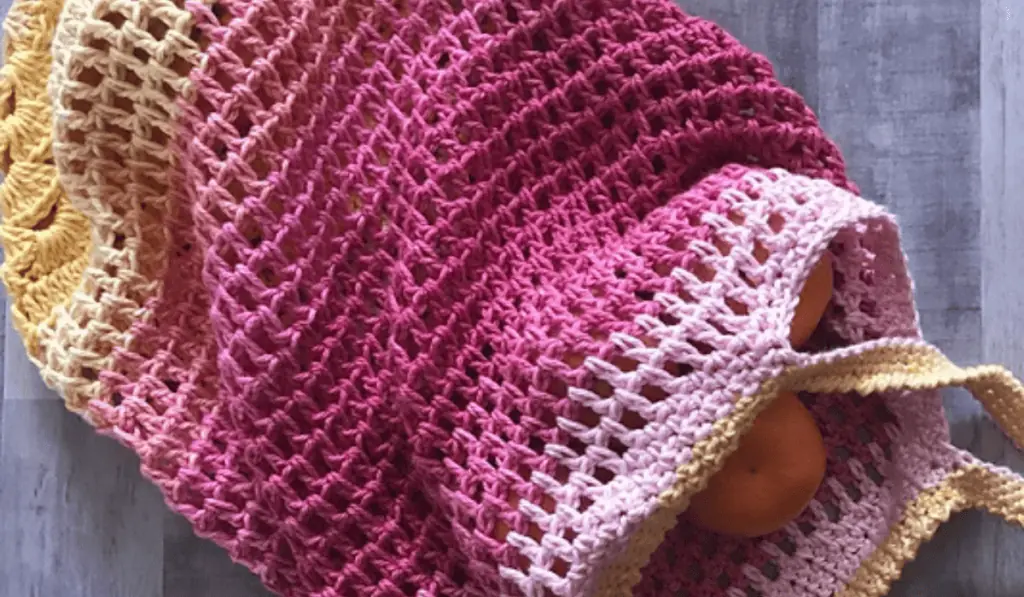 Blooming Bottom Market Bag
Loving the colors on this crochet bag project by Sunset Knots!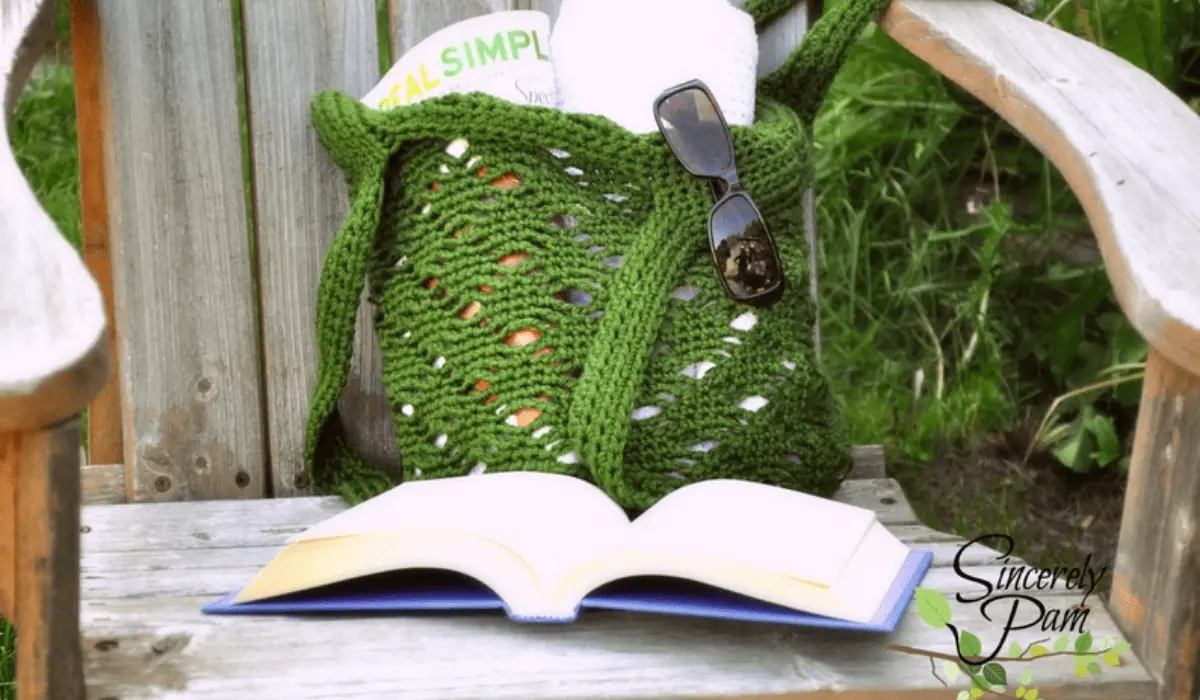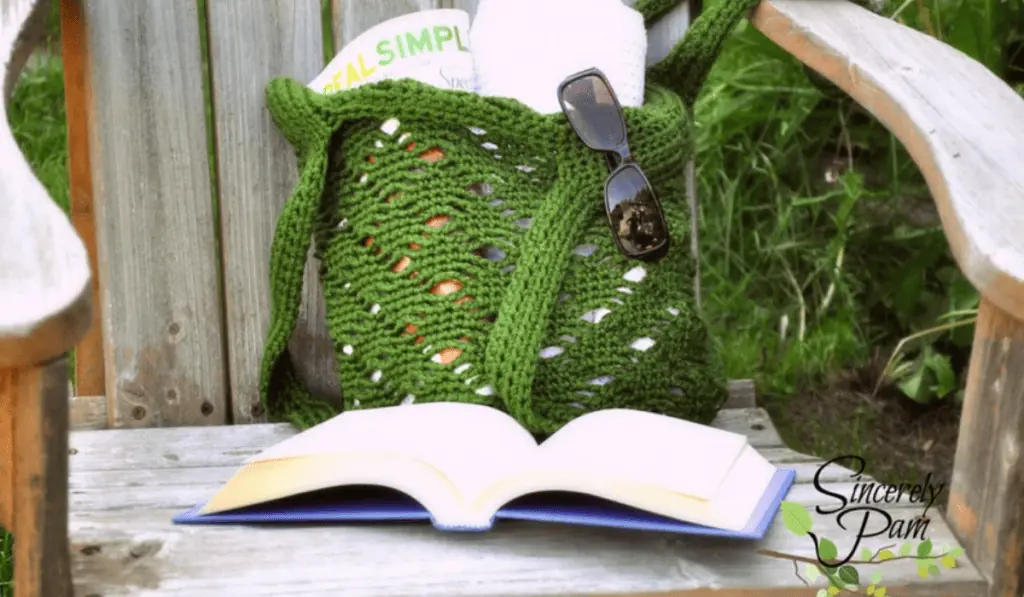 Ally Market Bag
This crochet design by Sincerely Pam is a perfect mix of stylish and practical! Plus, it's a great crochet gift idea for someone that loves an easy daily bag that they can just grab and go with.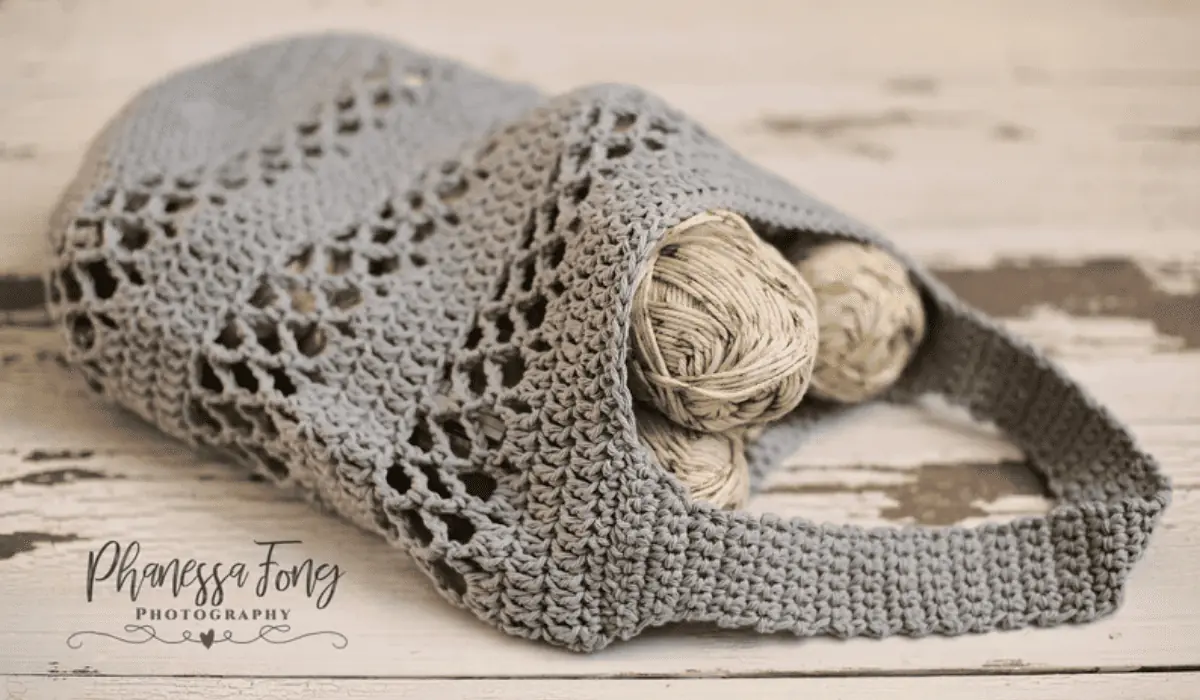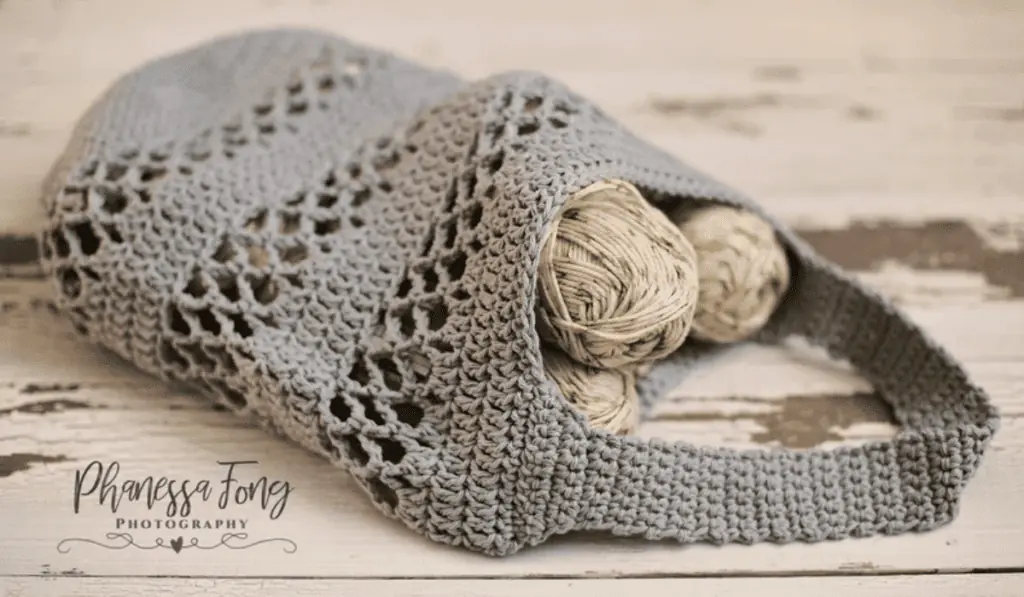 Market Bag
This Two Brothers Blankets bag is so elegant and yet functional!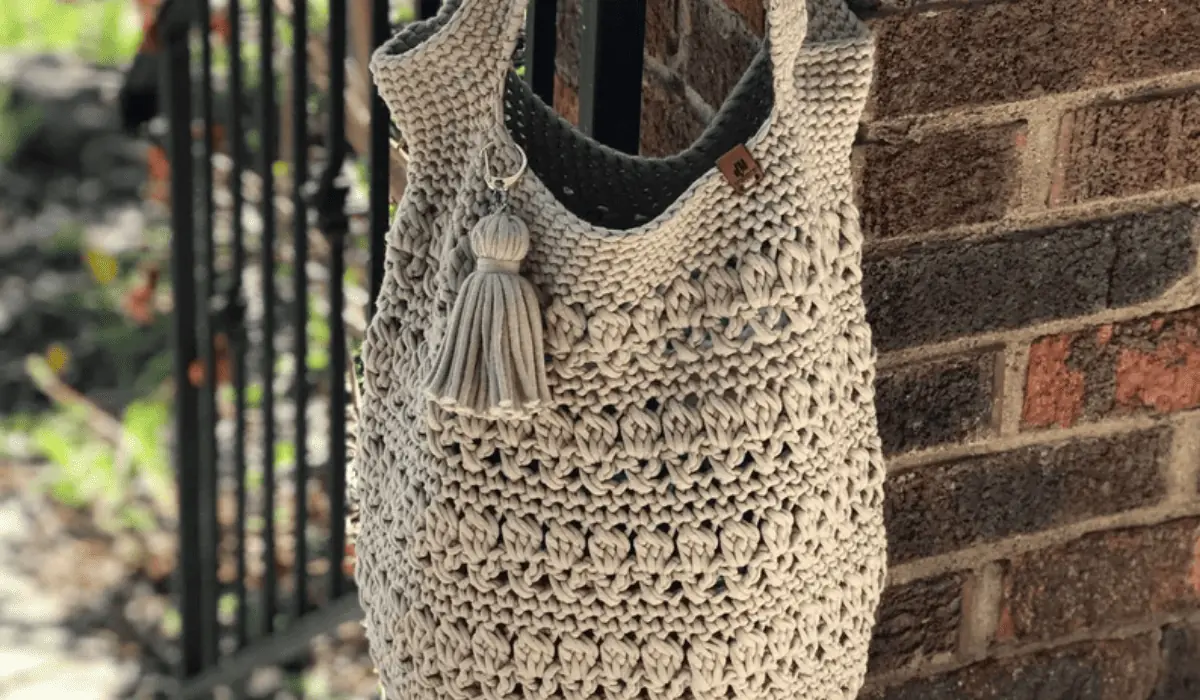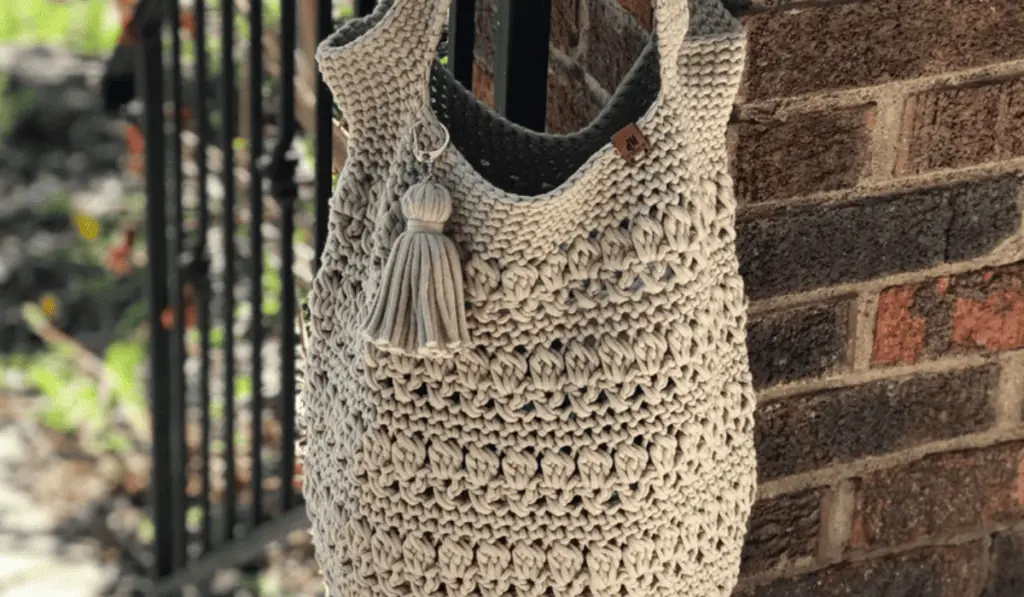 Lola Market Bag
I'm loving all the texture on this bag by Deni Made Designs!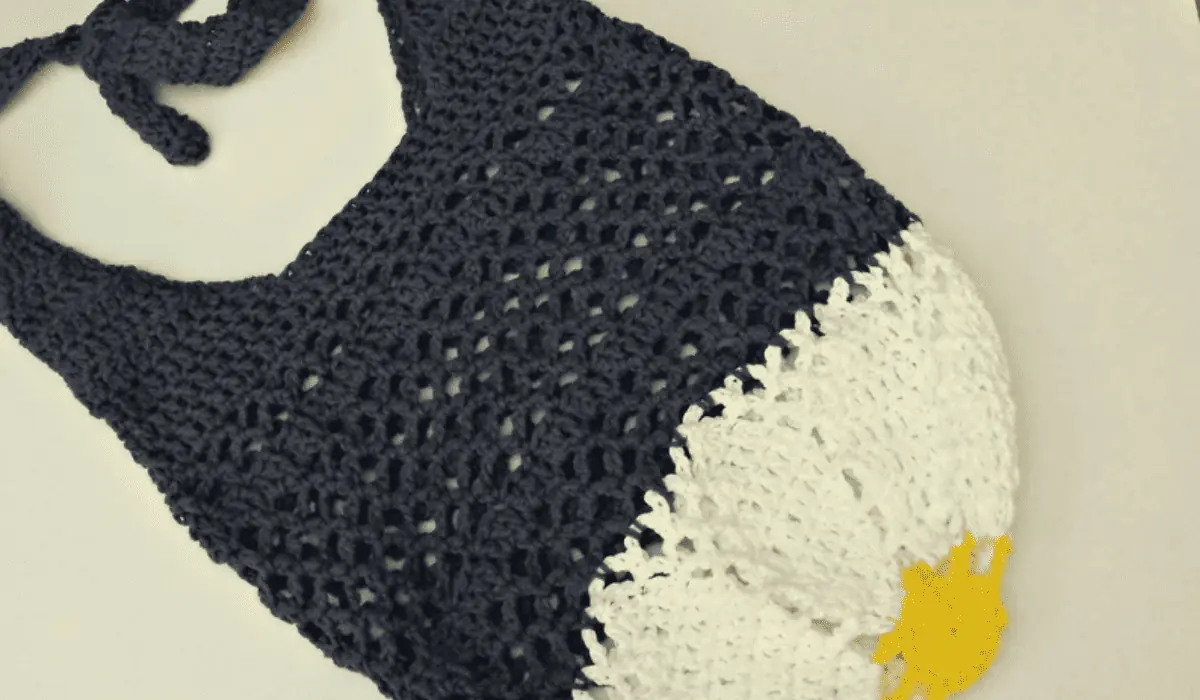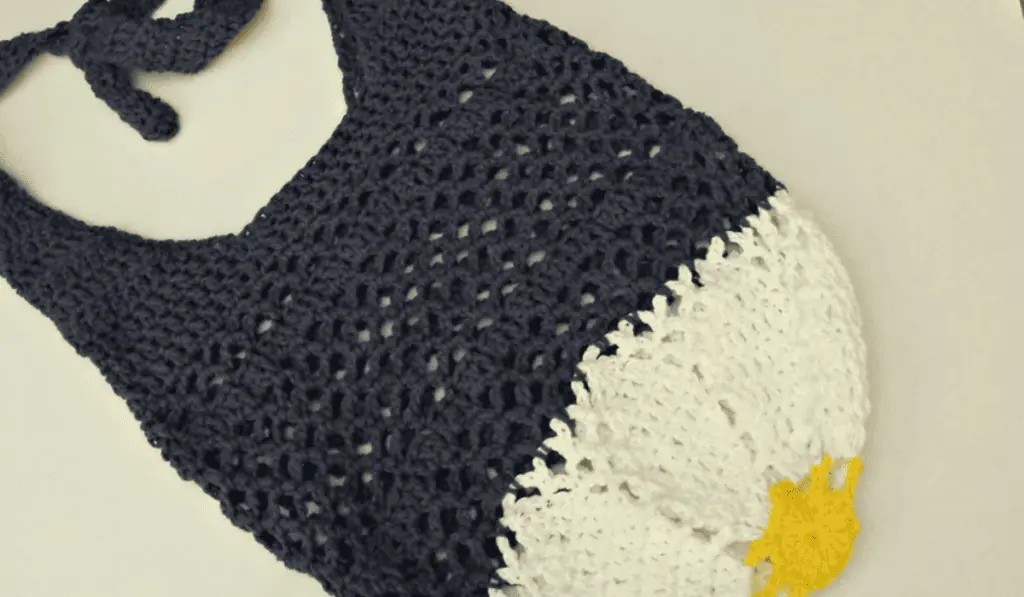 Daisy Farmers Market Bag
Check out the bottom of this bag by Gypsy Dreamer Crochet! This crochet market bag would also look great in a solid color if you aren't a fan of color block designs.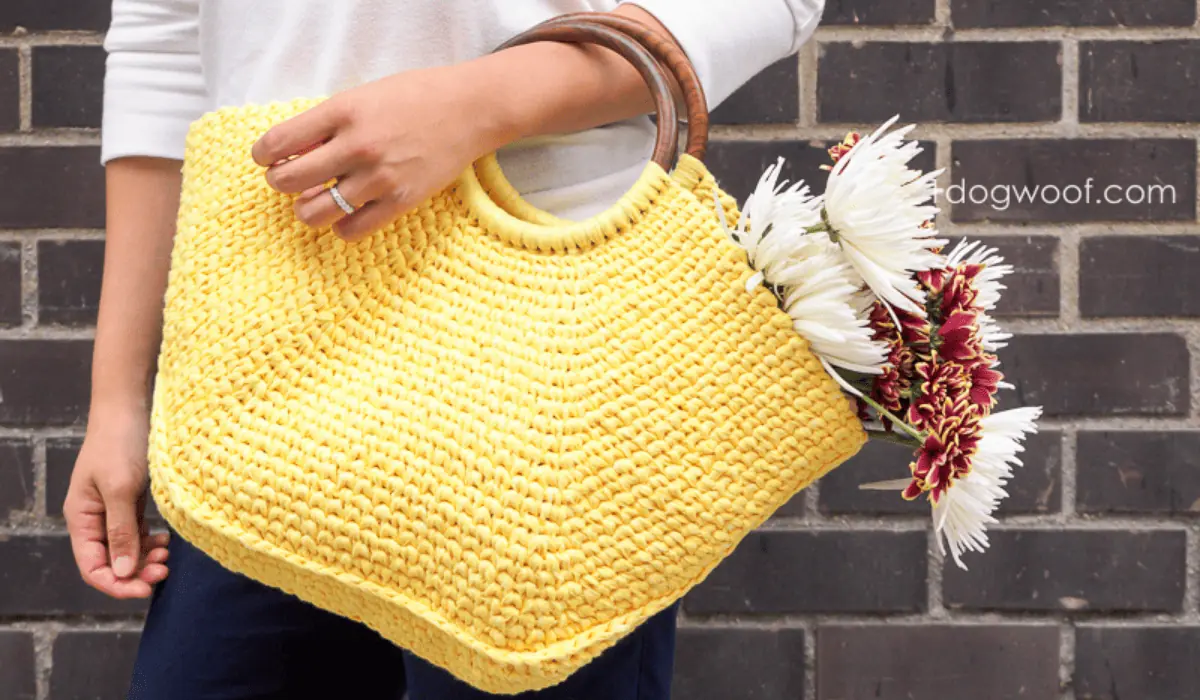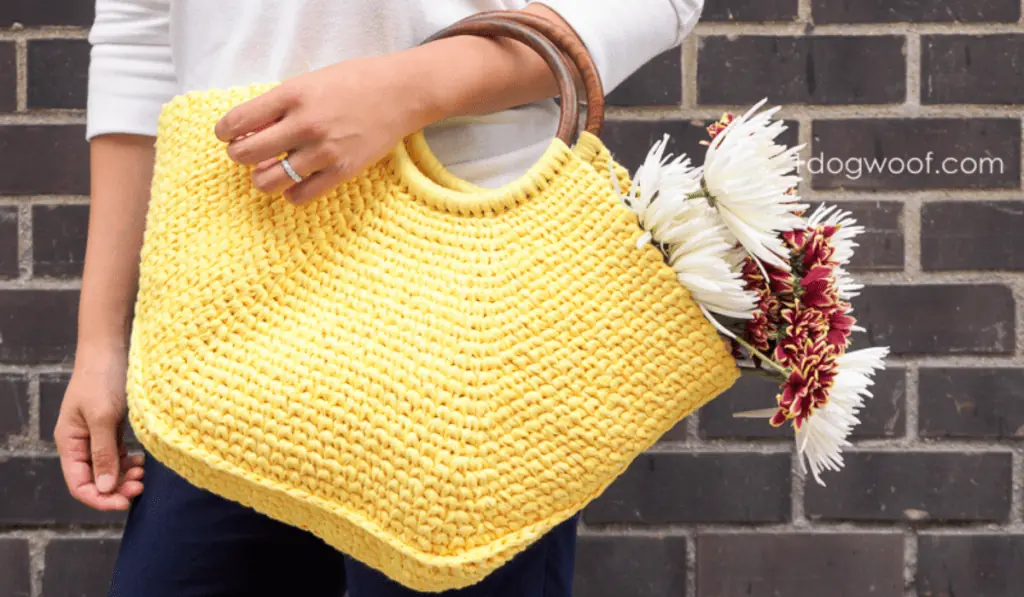 Riviera Bag
If you love bright colors, you're going to love the yellow of this yarn in One Dog Woof's stunning bag!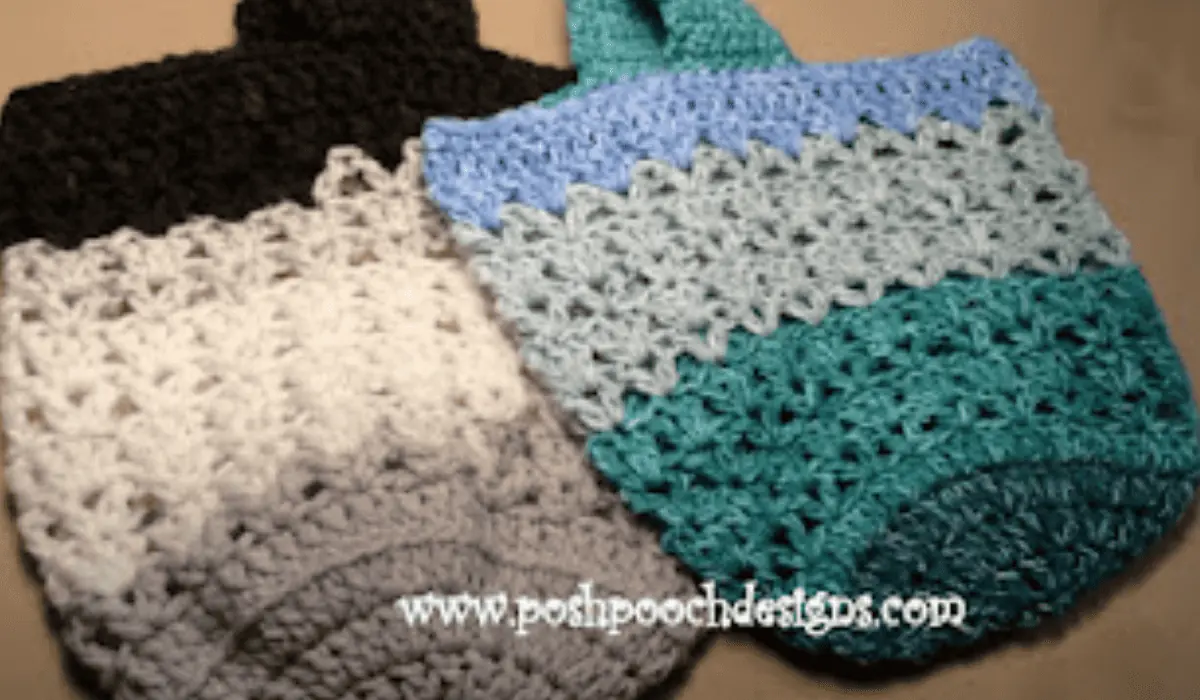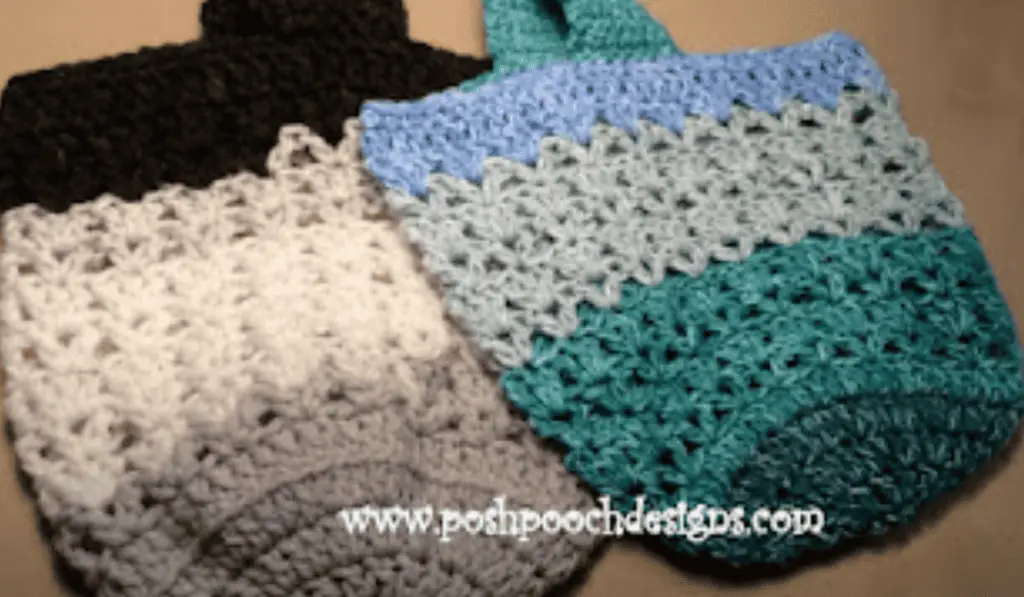 Cute Project Bag
We really all need more market bags in our lives, don't we? This pattern by Posh Pooch Designs is so fun and it adds a perfect amount of color to your outfit.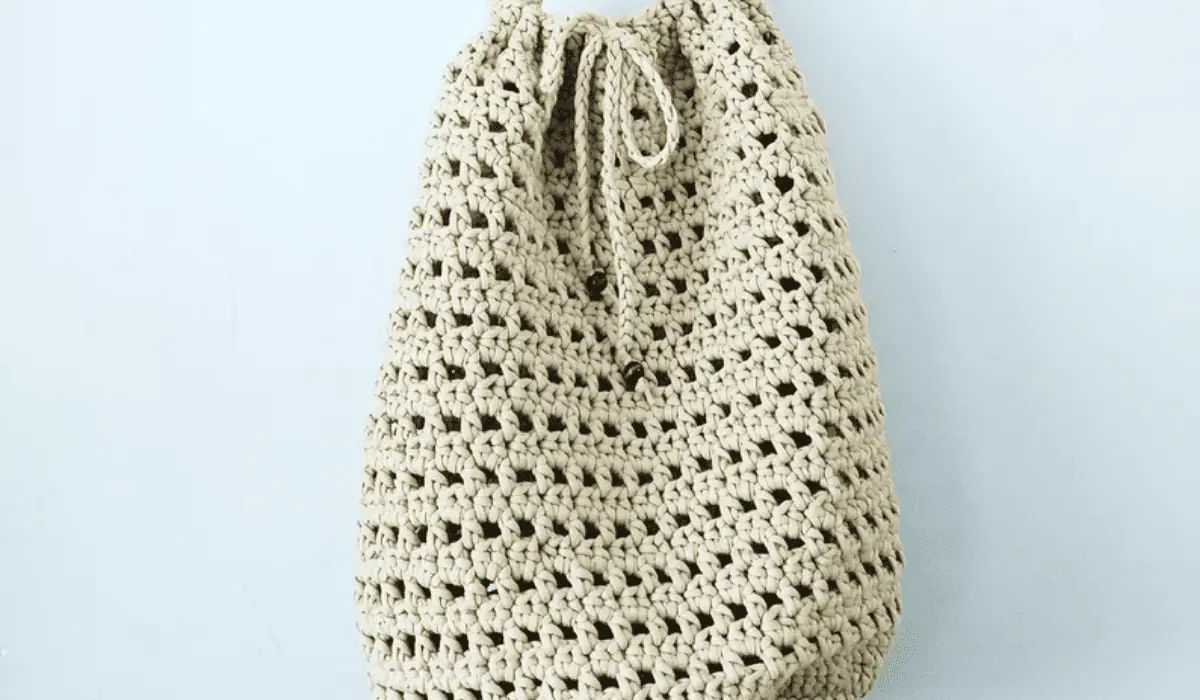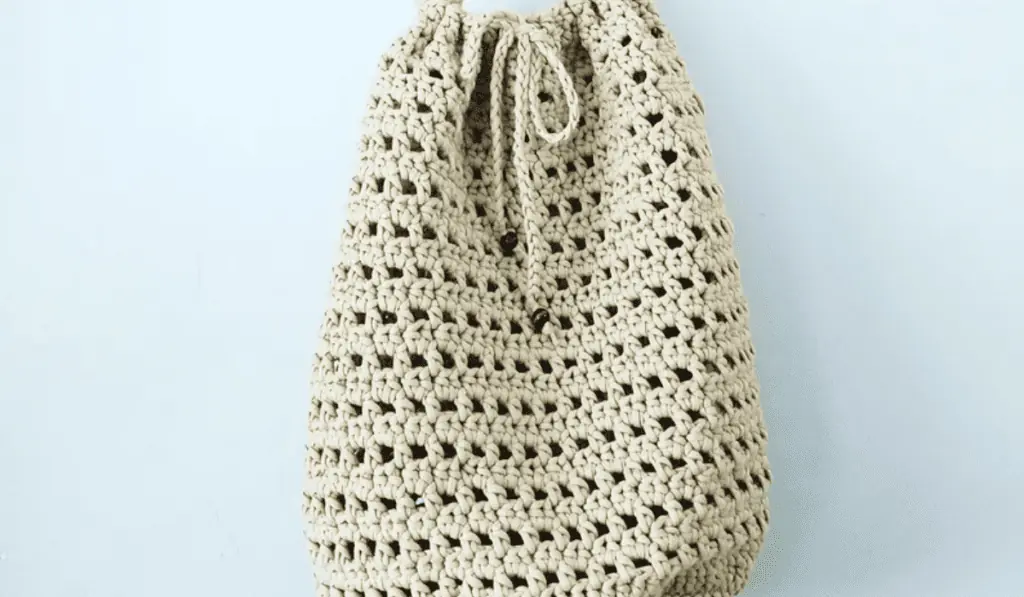 Bayside Bolster Bag
This bag by JSoDet Crochet looks so simple, but honestly, I think that's what makes it so perfect! It's going to go with absolutely everything you pair it with.
Crossbody Crochet Bag Patterns
If you're a fan of crochet crossbody bags, you will love this collection of crochet bags.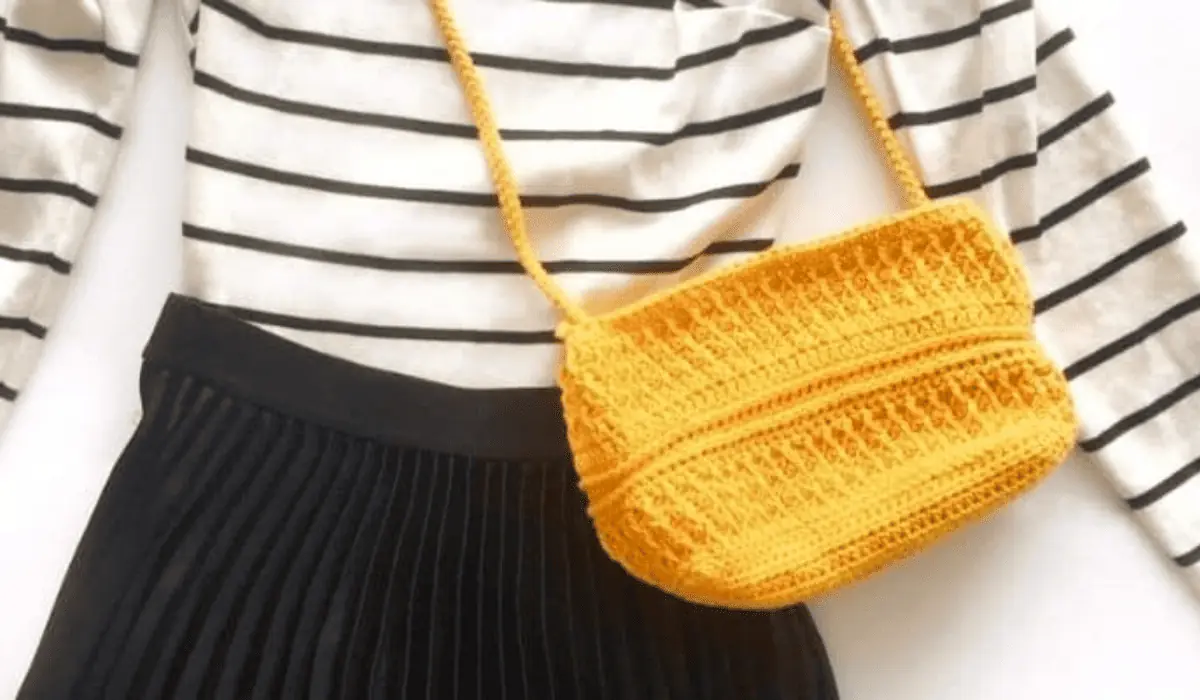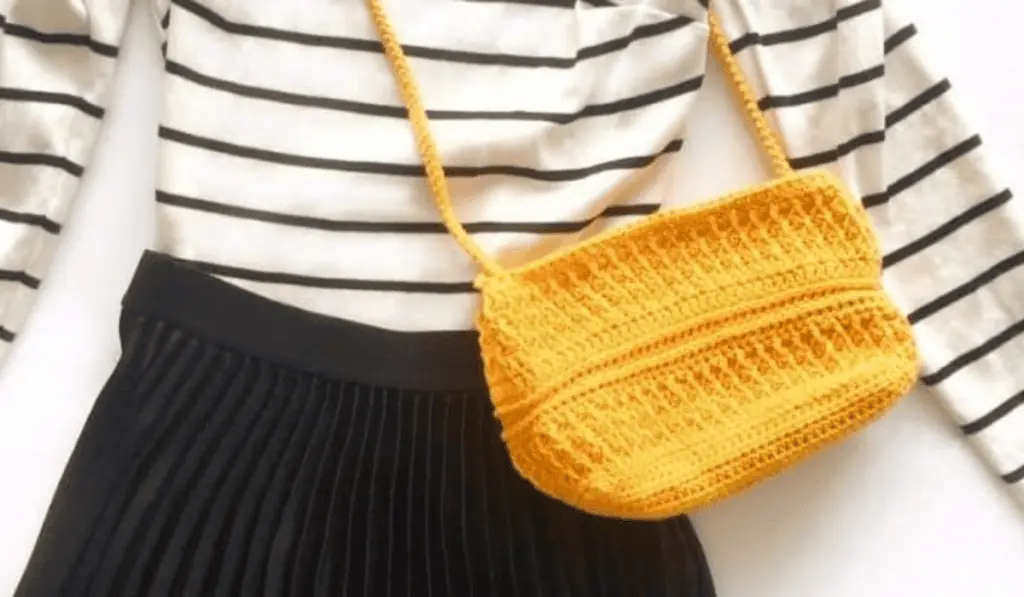 Aster Alpine Bag
I am loving the texture of Burgundy & Blush's beautiful crochet handbag!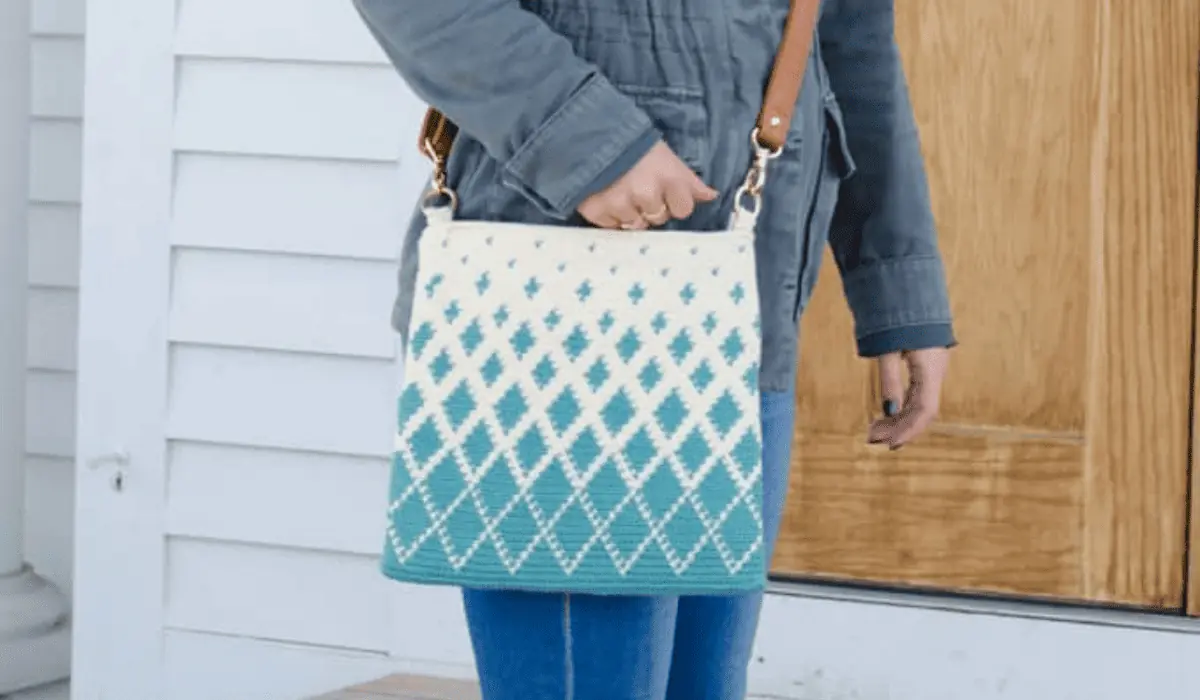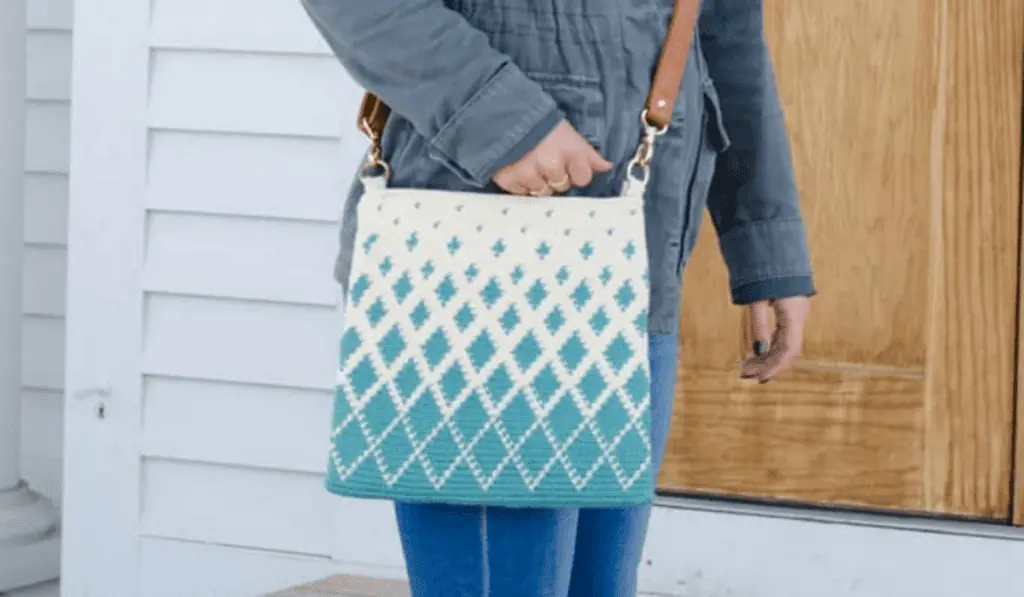 Titan Tapestry Crochet Bag
My Titan Tapestry Crochet Bag is such a fan favorite! It uses basic crochet stitches (mostly single crochet) worked in an easy-to-follow tapestry crochet pattern. I recommend using stitch markers for keeping track of each row and keeping the chart in the pattern handy!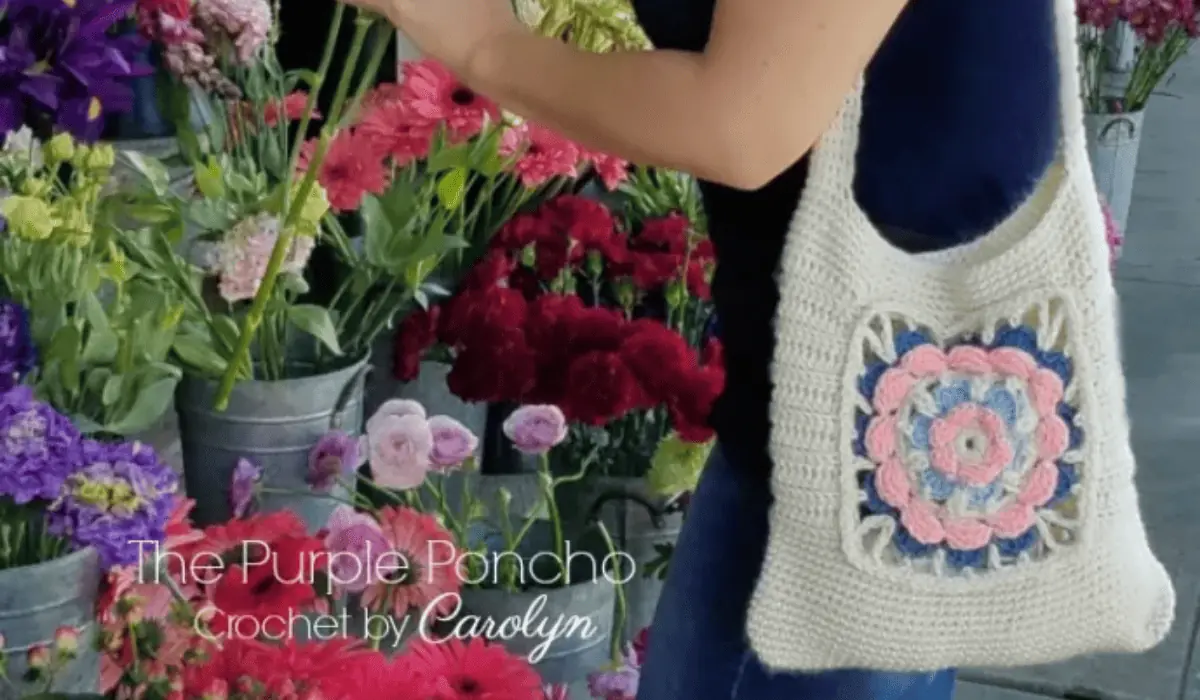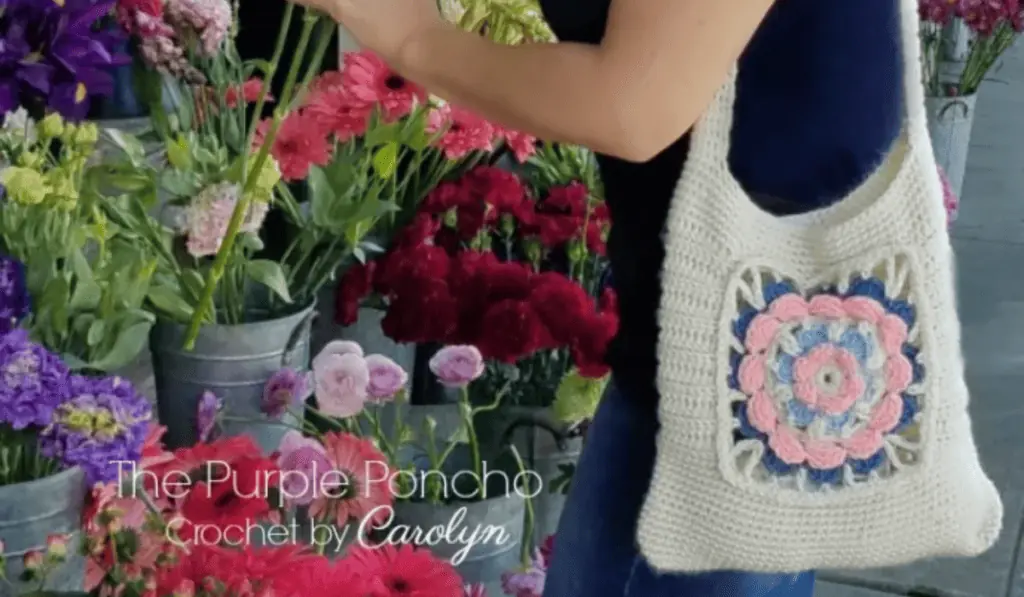 Favorite Tote Bag
The flower on this The Purple Poncho looks like it's such a beautiful texture. Plus, it would really make an adorable summer accessory.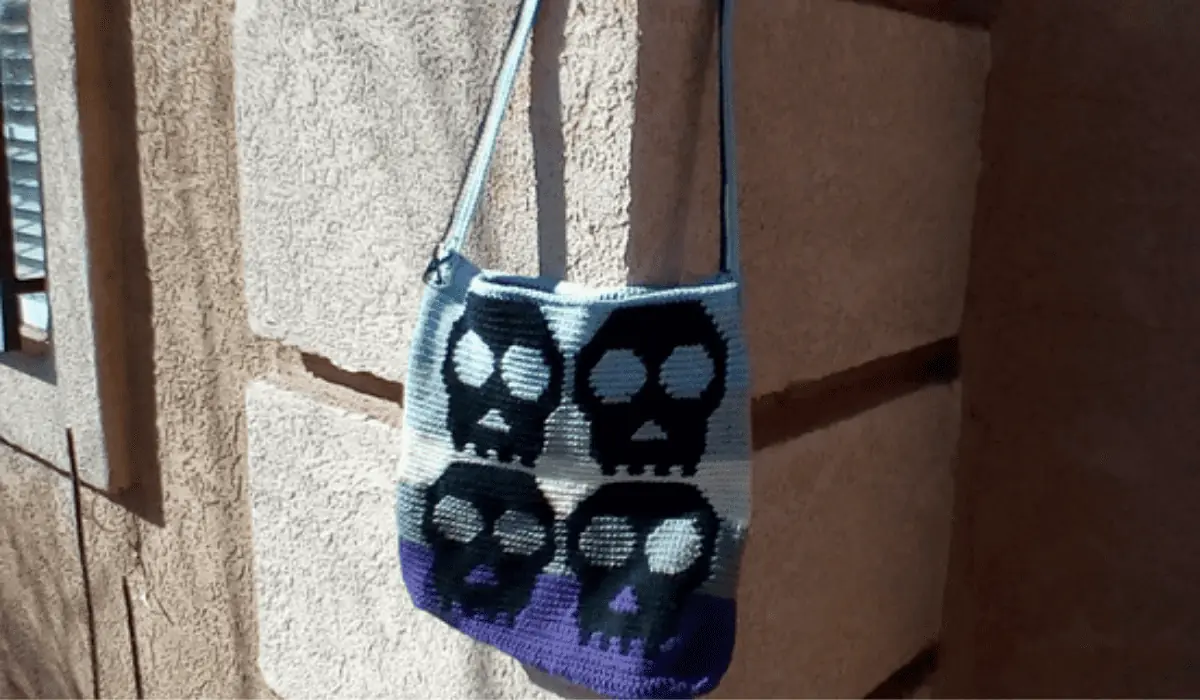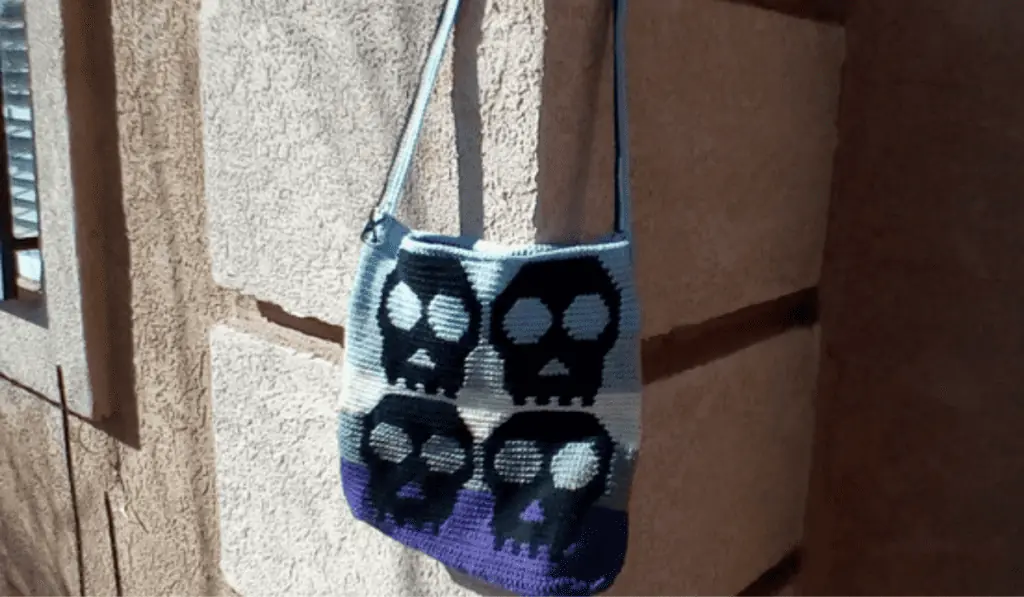 Sally Skulls Bags
Whether you love skulls during the fall or all year round, Divine Debris has you covered!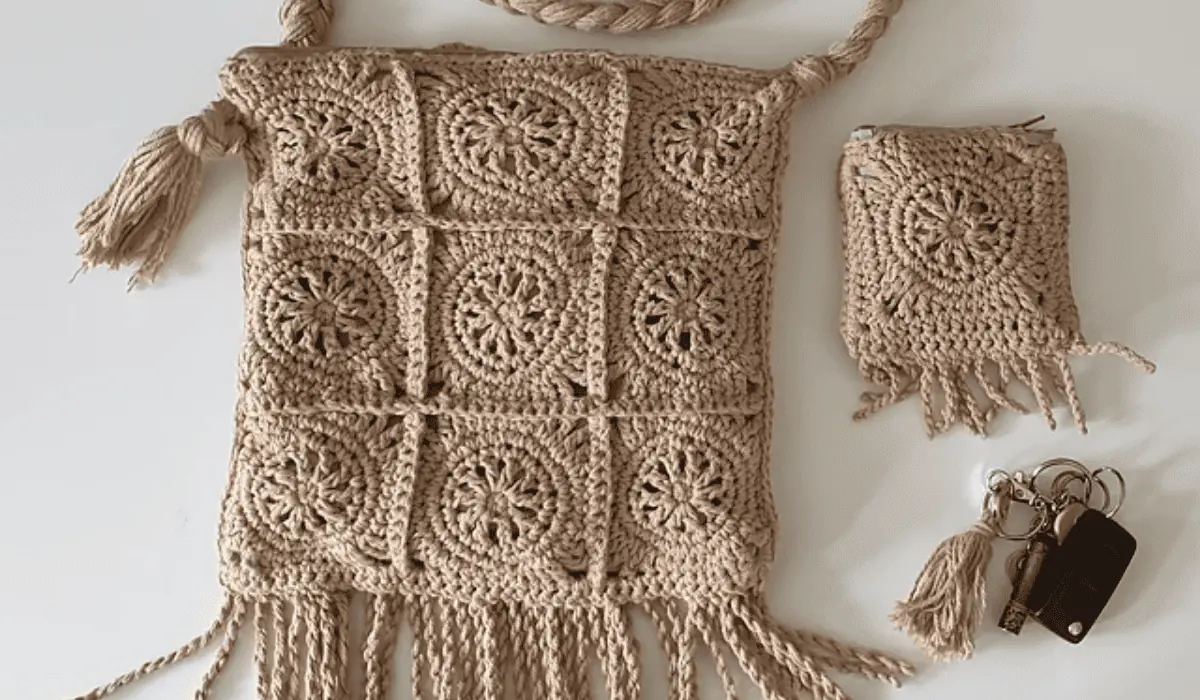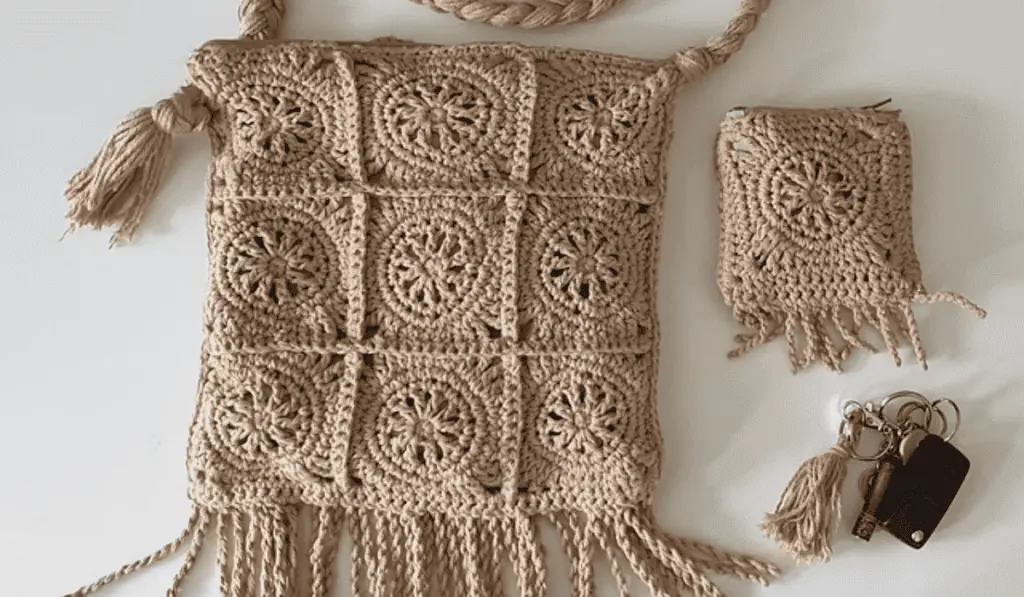 Crochet Festival Bag
This boho-style bag by Cosy Crochet makes me crave festival season. Plus, I love that adorable coin purse as well.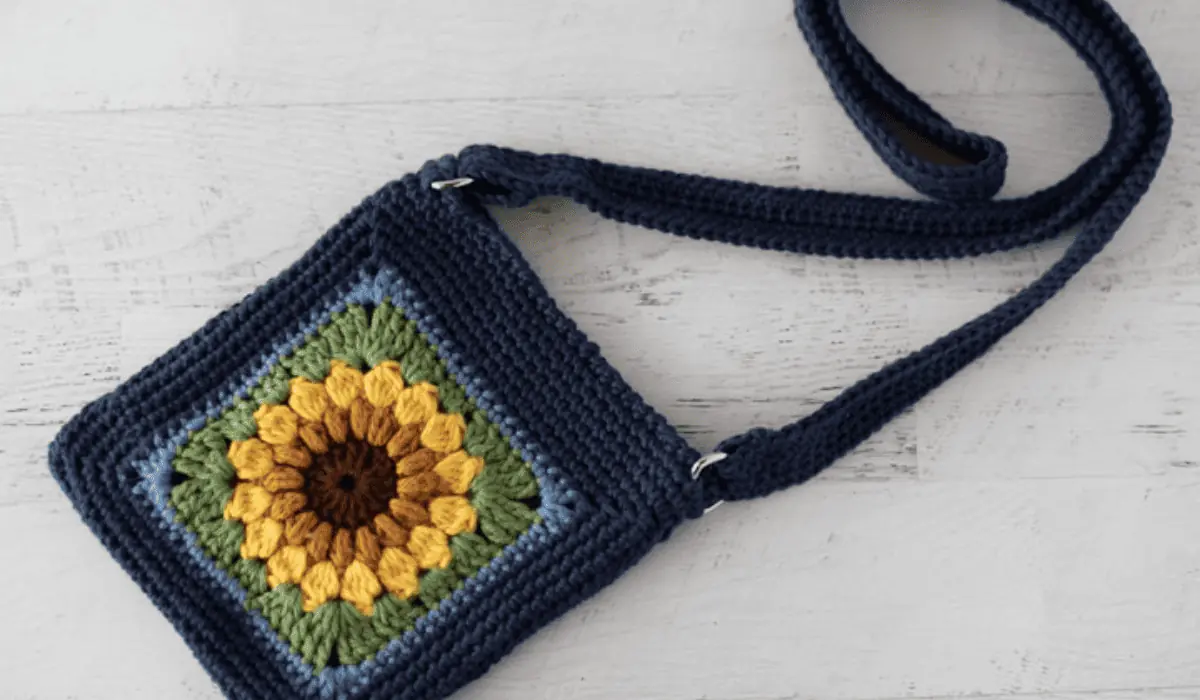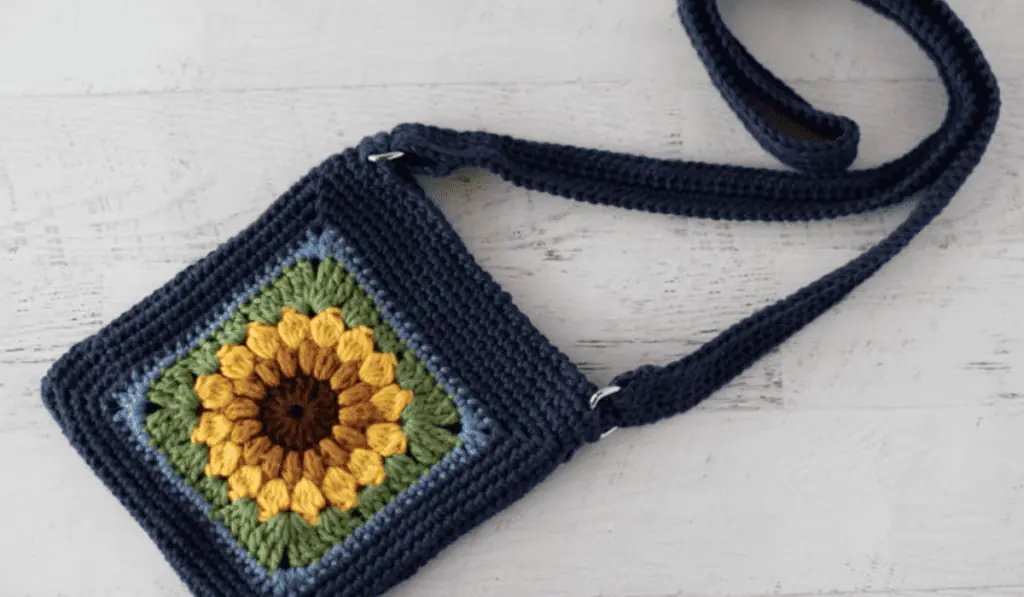 Sassy Sunflower Crochet Crossbody
The Sassy Sunflower Crochet Crossbody Bag uses worsted-weight yarn and is a popular choice for running weekend errands! I find myself grabbing this bag all the time, whether it's packing for a trip since it gets so small and compact, or when I need a cute bag for date night.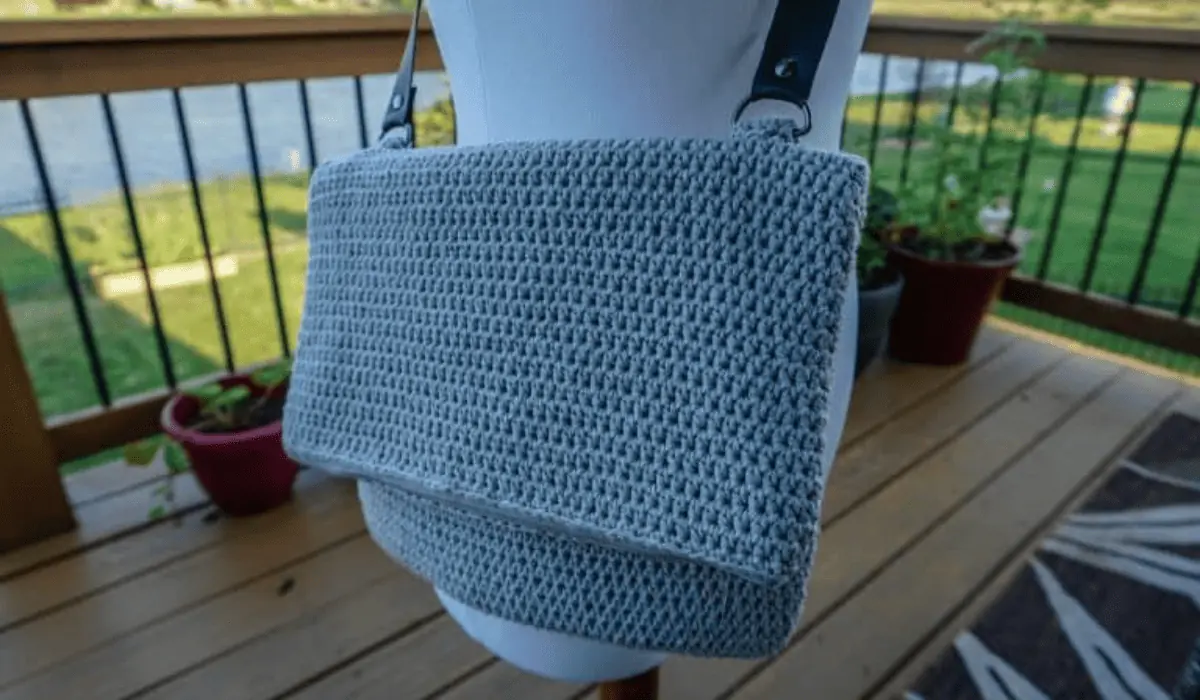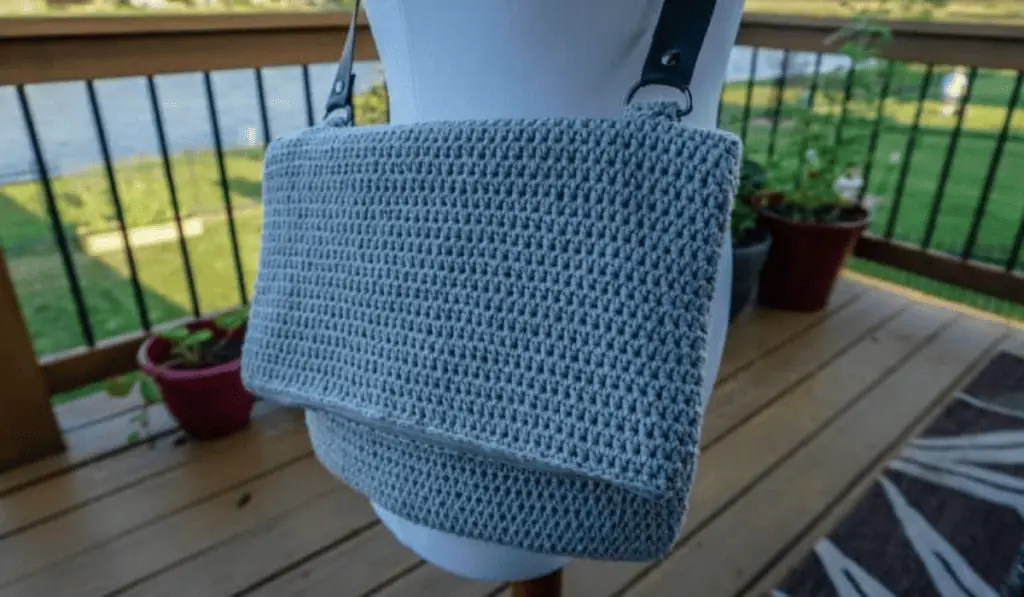 Foldover Crossbody Bag
This bag by Heart Hook Home is simple yet elegant and will absolutely find its way into your daily rounds of crochet bags.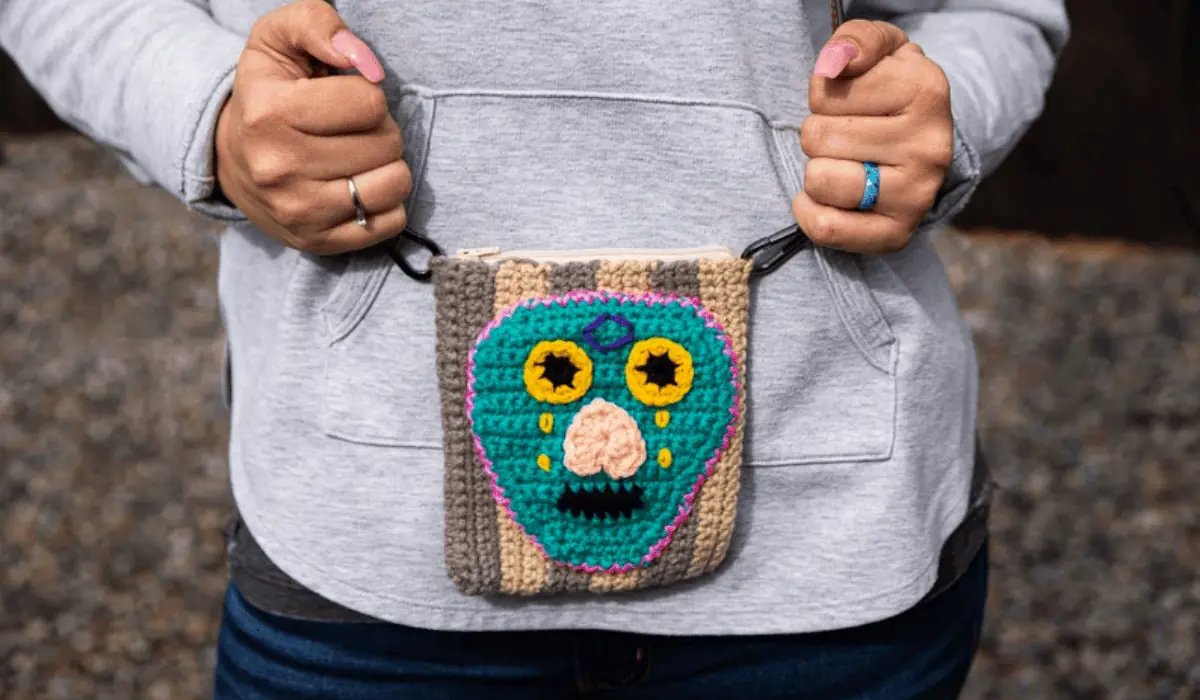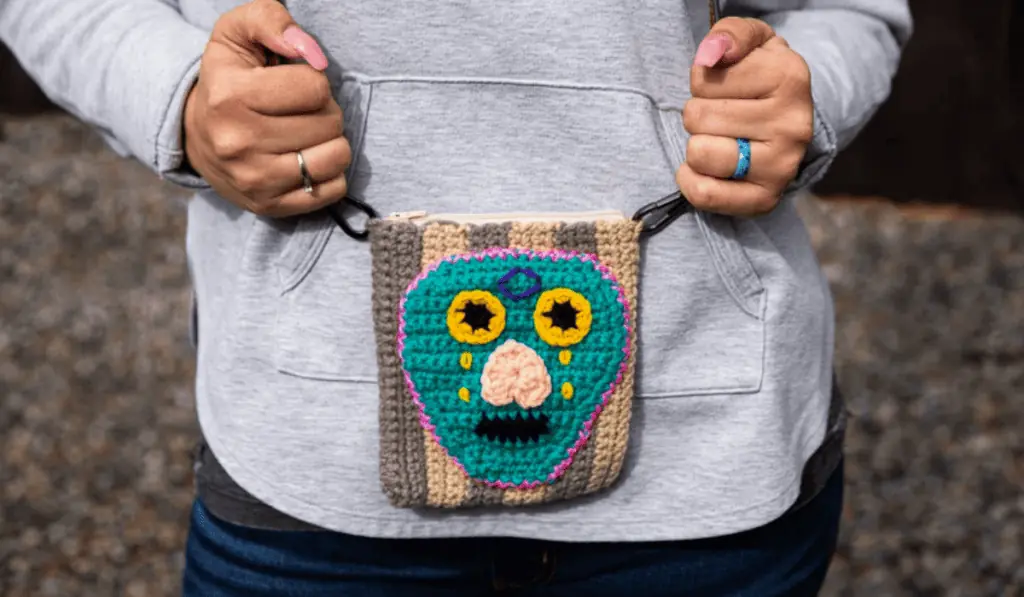 Sugar Skull Purses
If you're into Sugar Skulls, this purse by My Fingers Fly is just the thing! I love how beautiful and unique each purse can be depending on the changes you make to it.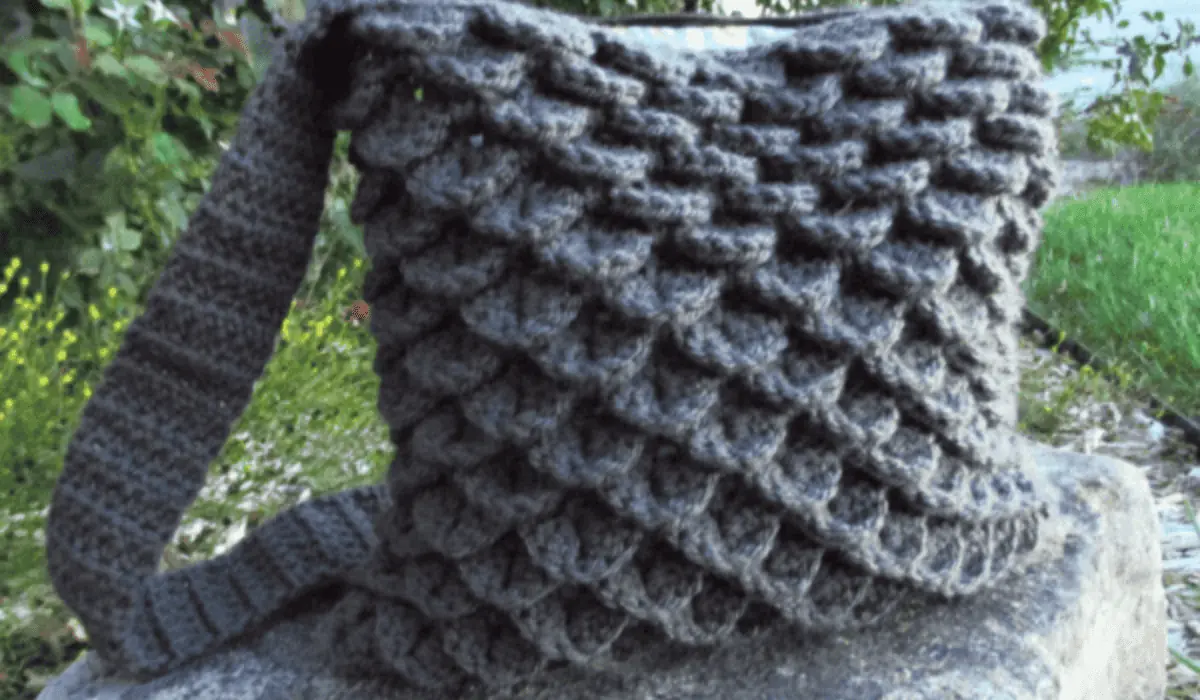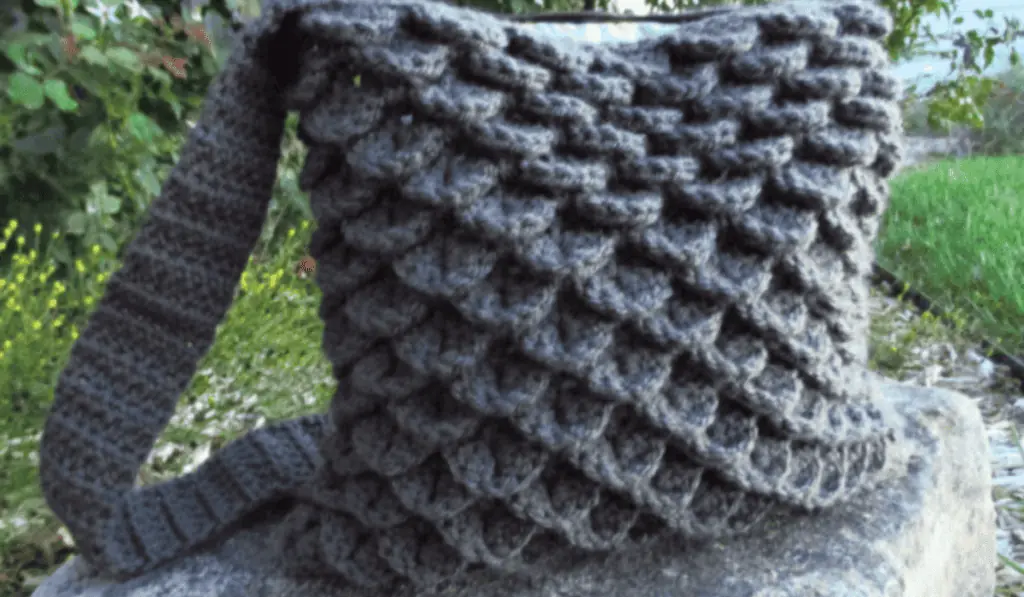 Dragon Tears Purse
Wow! The details of this pattern by Heart Hook Home simply cannot be passed up. If you are going to be attending any conventions, or you just want a purse that has character, this is a must-make for you!
Crochet Tote Bags
If you need a summer tote or just some everyday crochet tote patterns, you are not going to want to miss these beauties!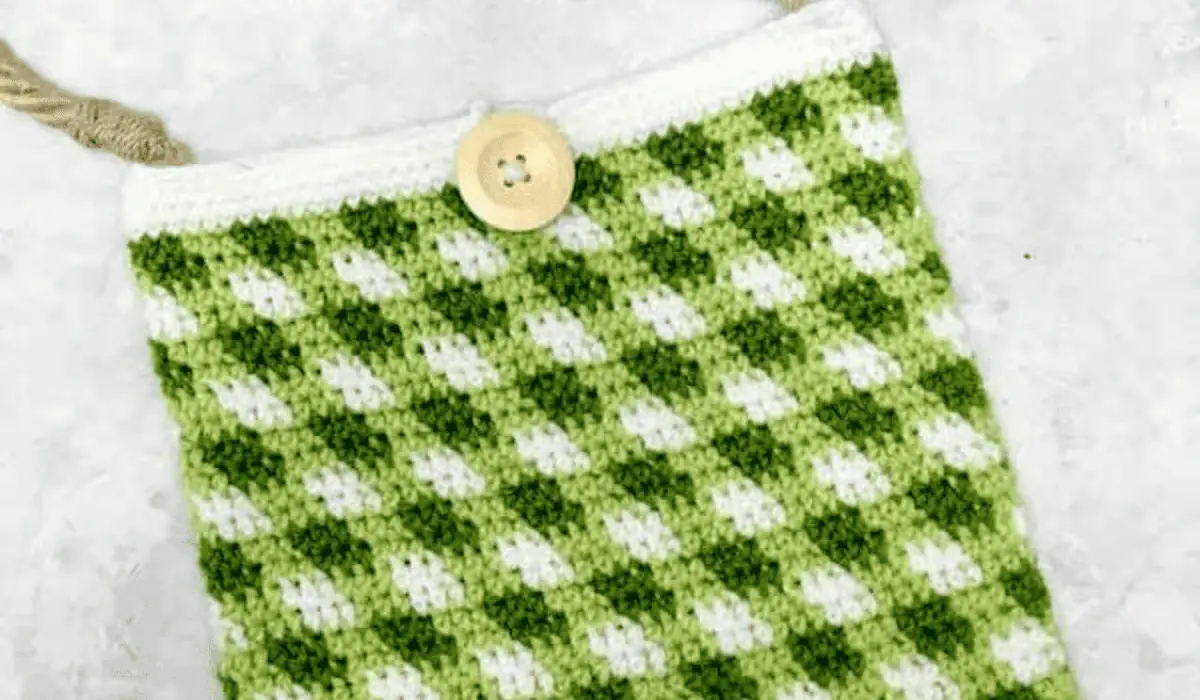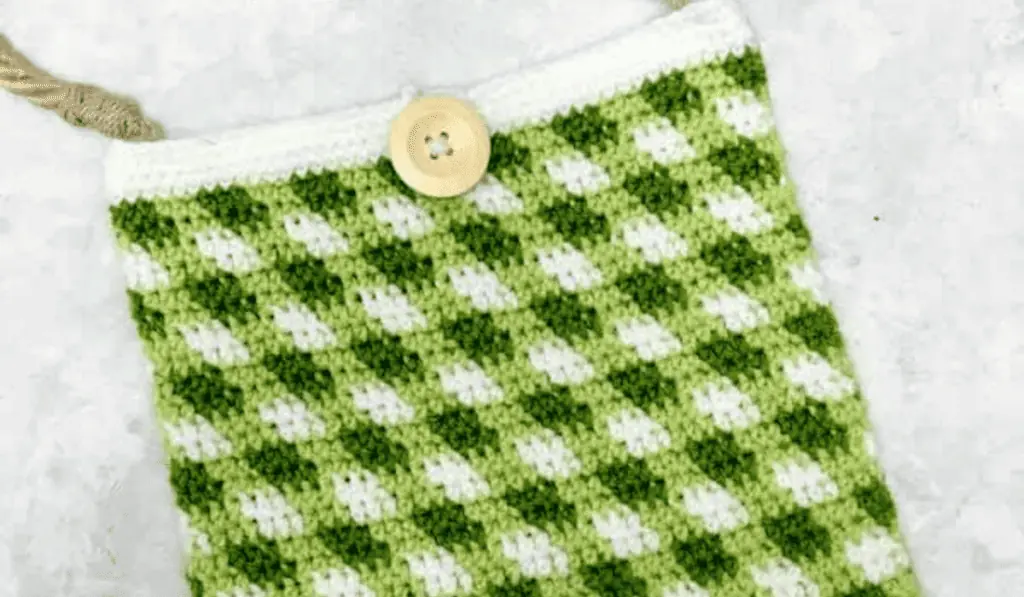 Gingham Market Tote
I love this beautiful bag by the crochet designer Left In Knots! Wouldn't this really level up your next grocery visit?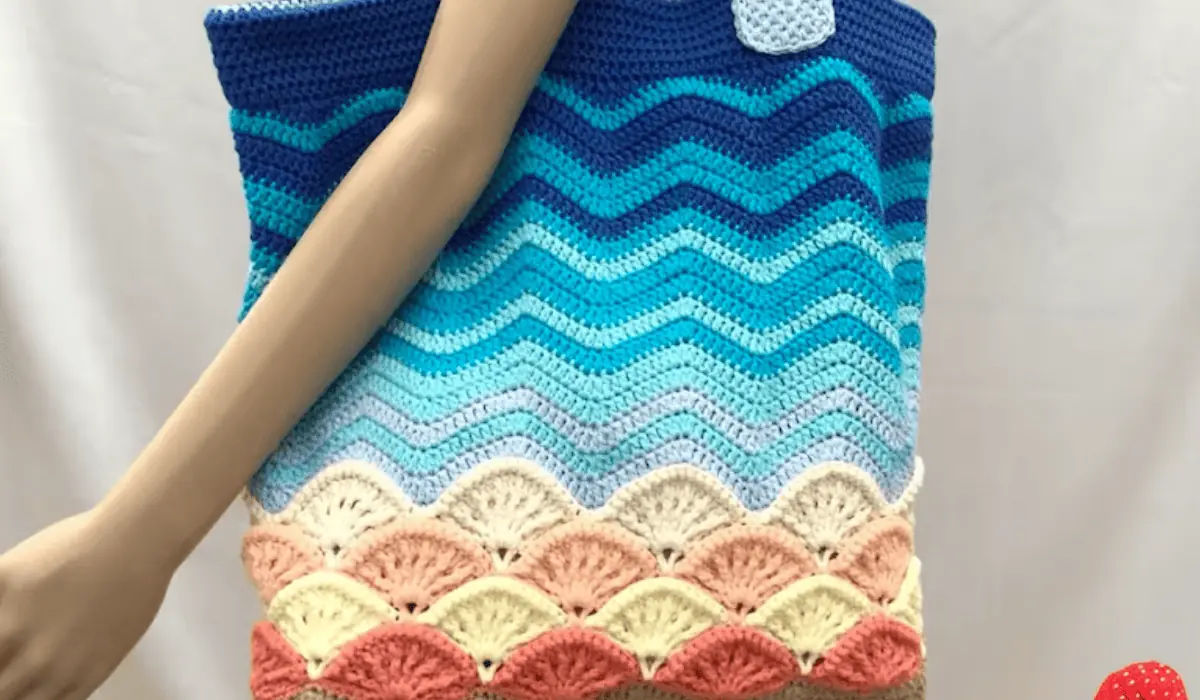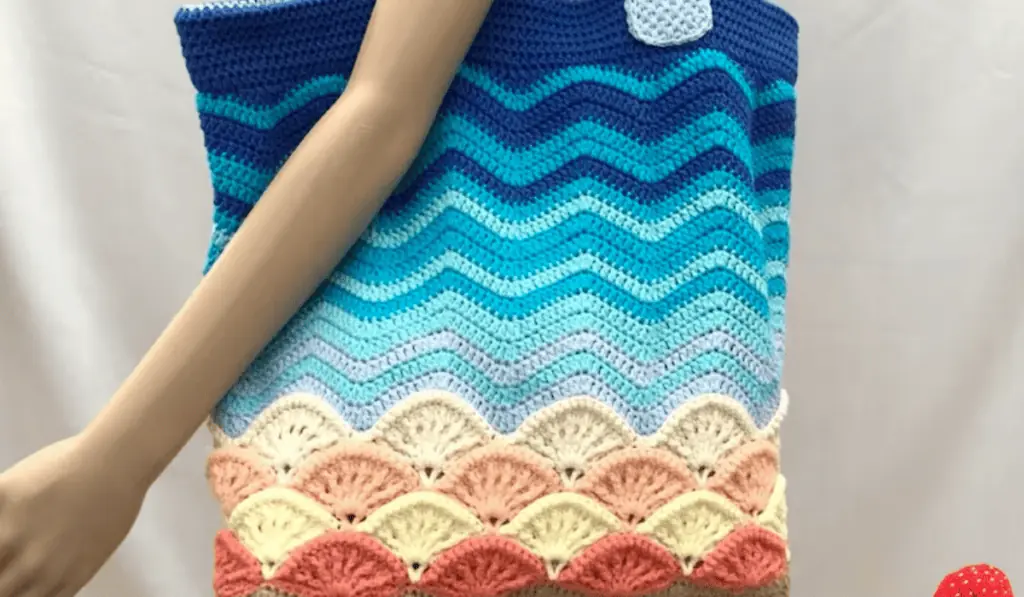 Seashells Beach Bag
This Hooked O Patterns bag is perfect for summer! What a fun crochet pattern!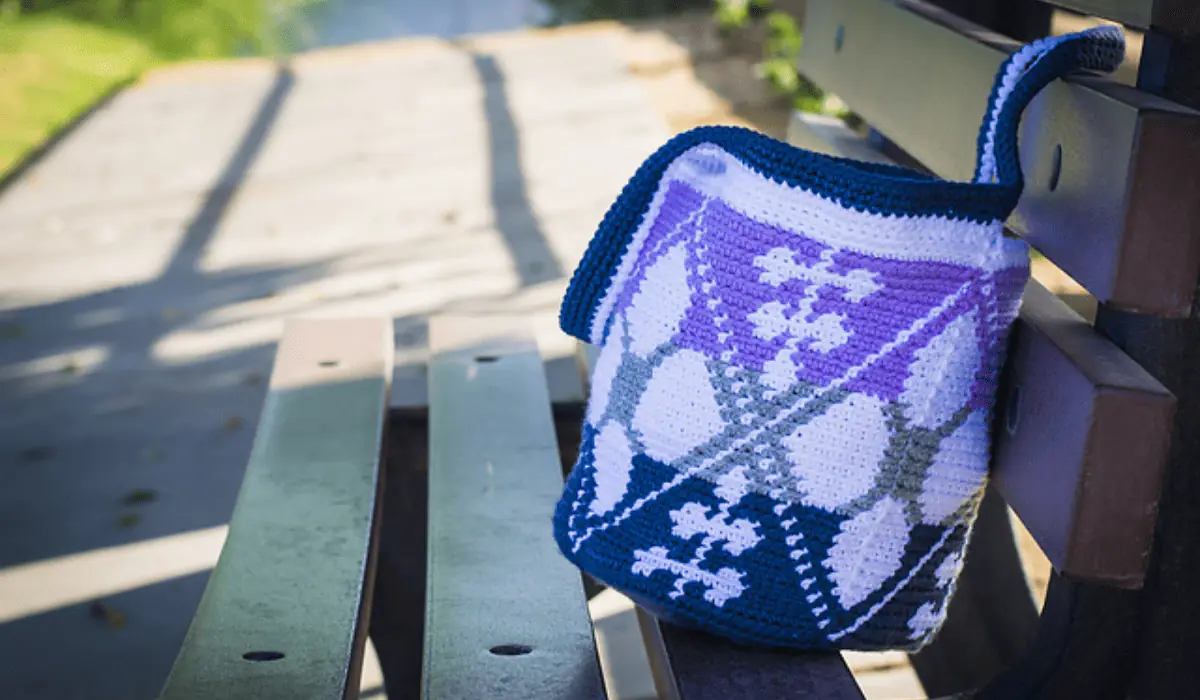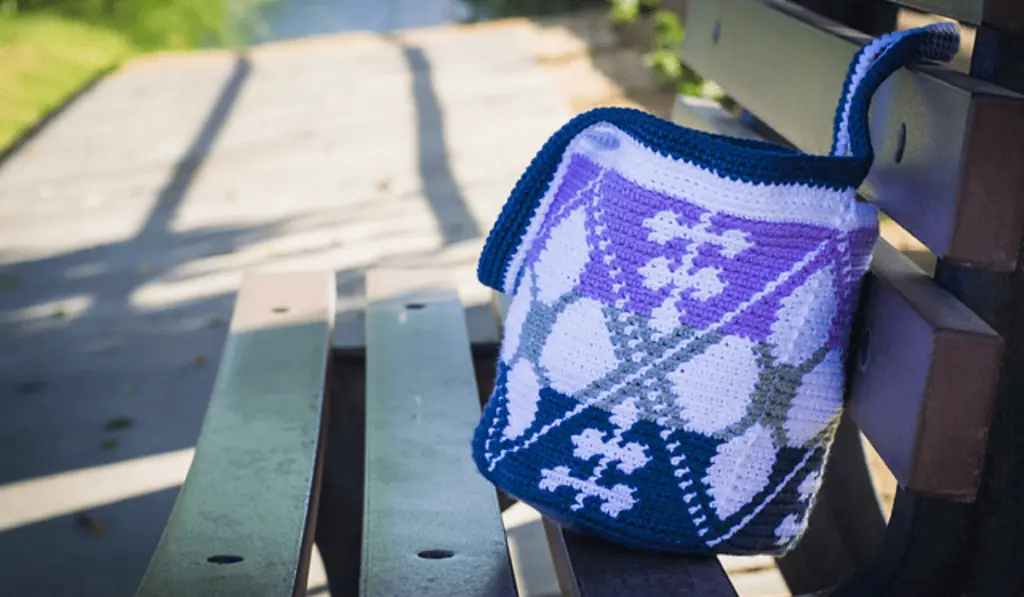 Whitney Tapestry Tote
This Divine Debris tote would be perfect for bringing your crochet projects everywhere you need to go!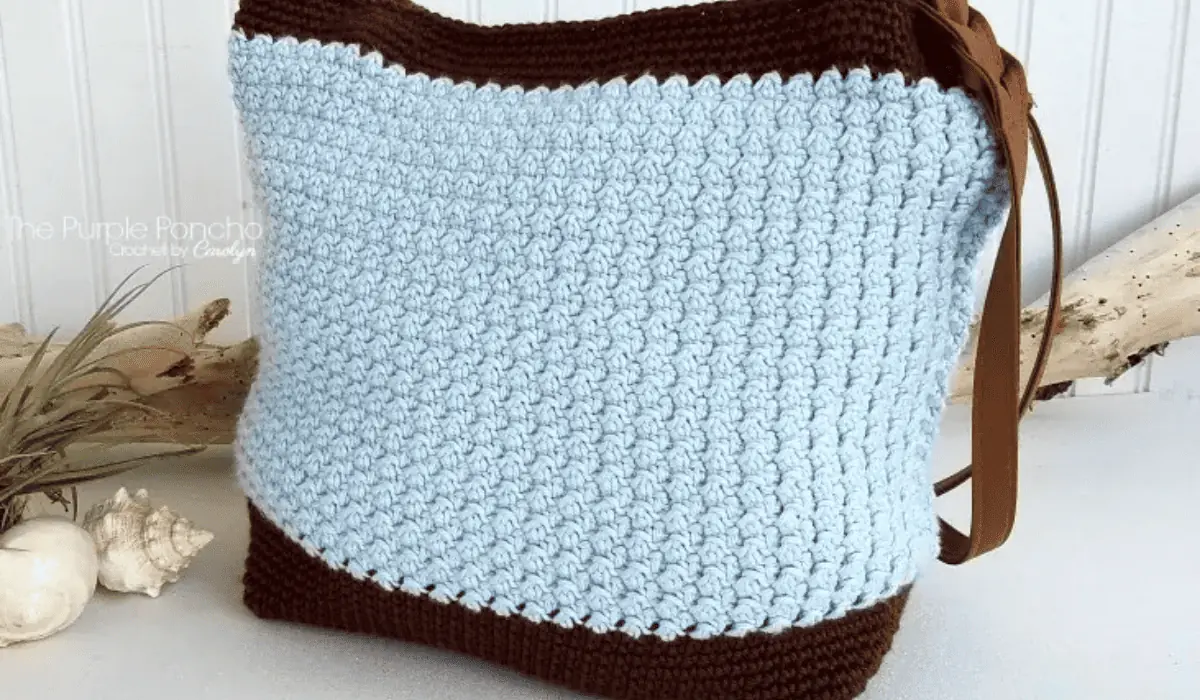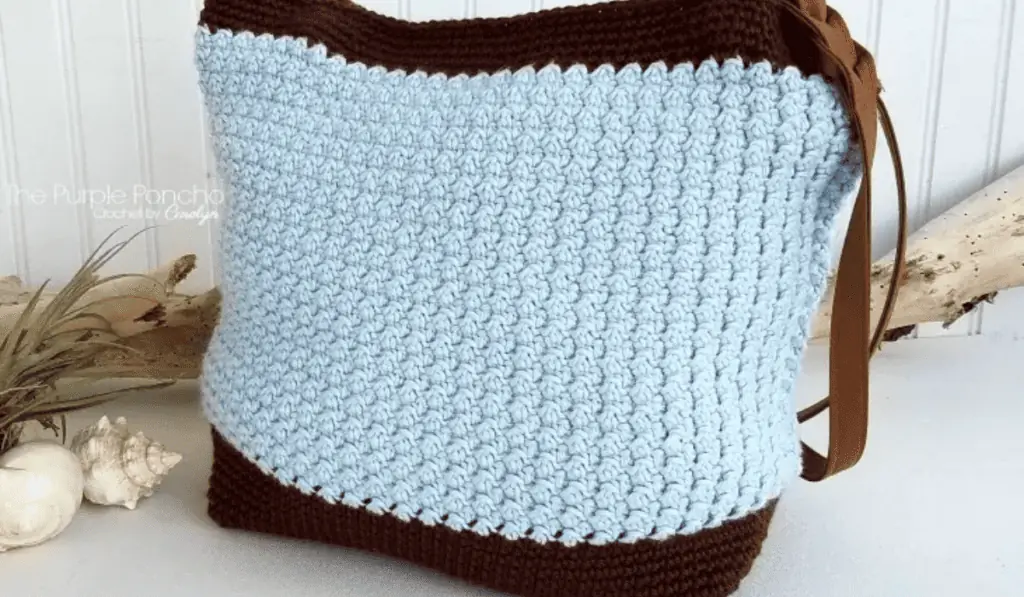 Driftwood Tote Bag
Honestly, this tote bag by The Purple Poncho has such amazing texture! I just love the beautiful blue with light brown accents on this bag.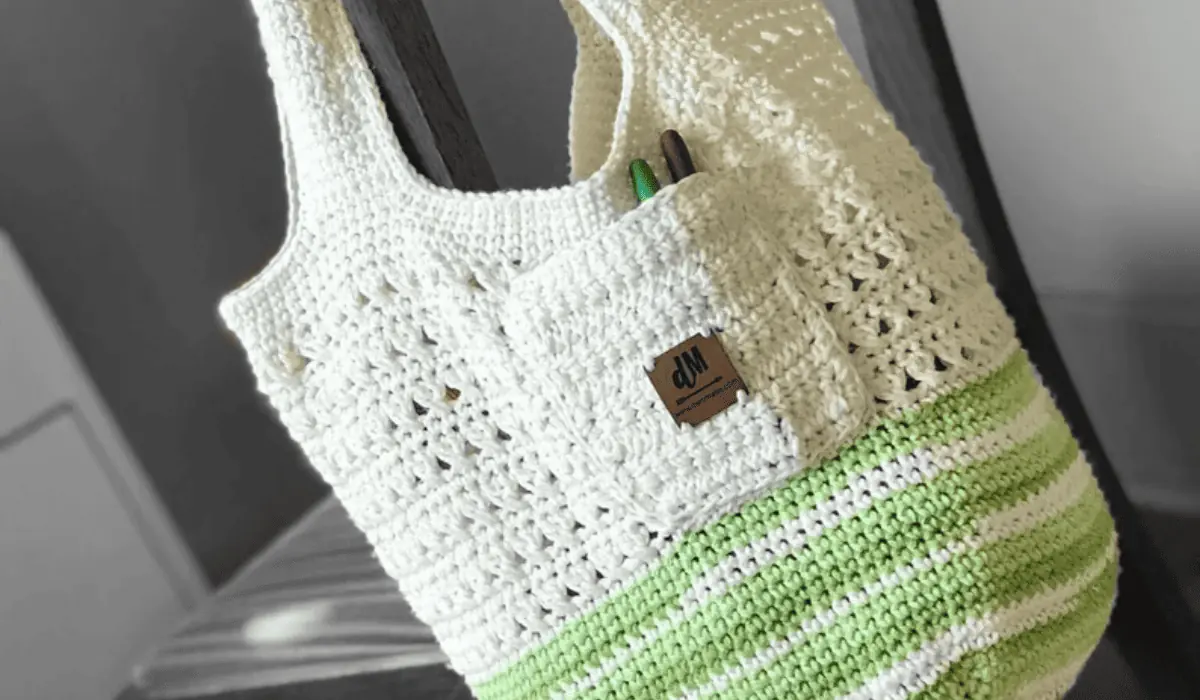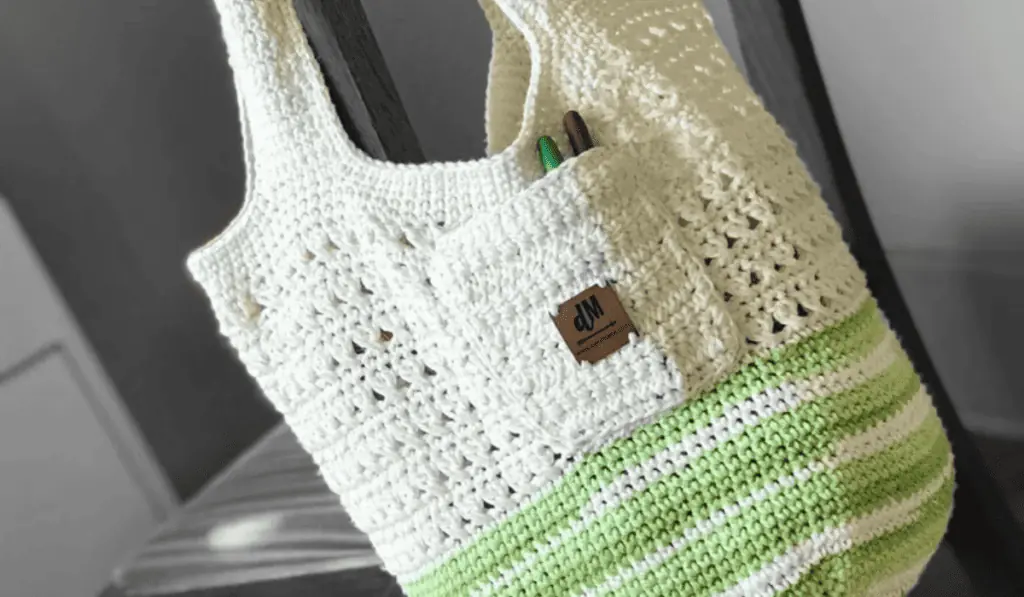 Soleil Bag
The fact that this bag by Deni Made Designs has a cute little pocket on the outside really kind of sold me. If you are looking for something to bring to classes, having pens easily accessible is a lifesaver.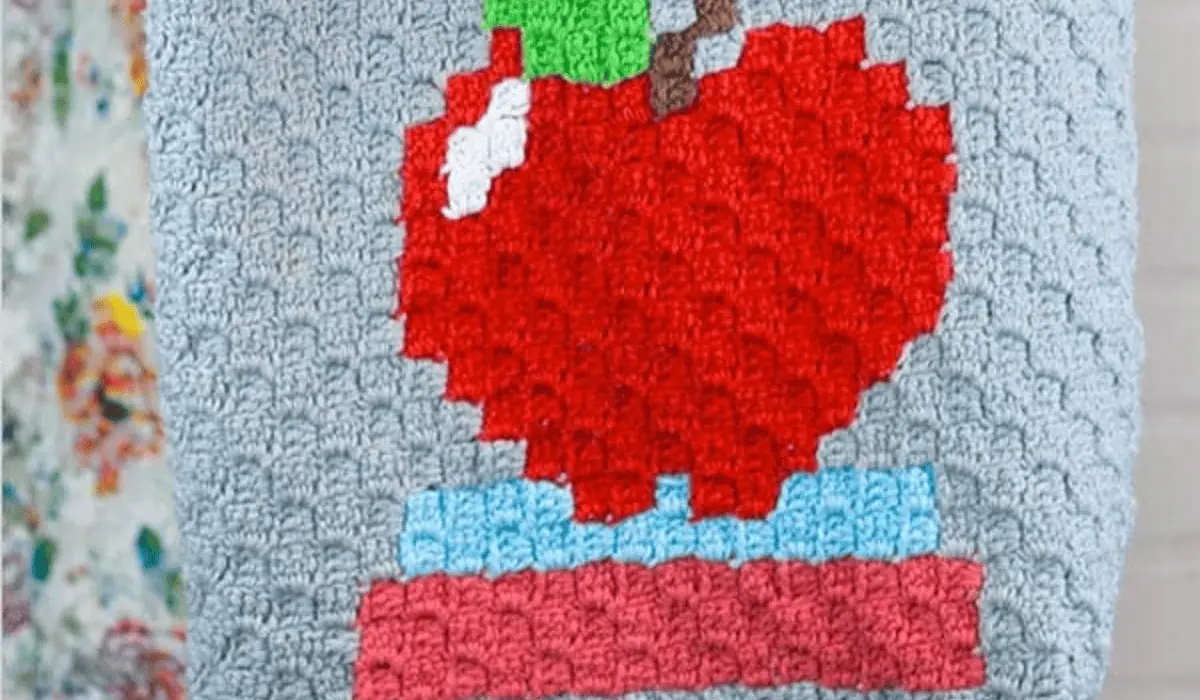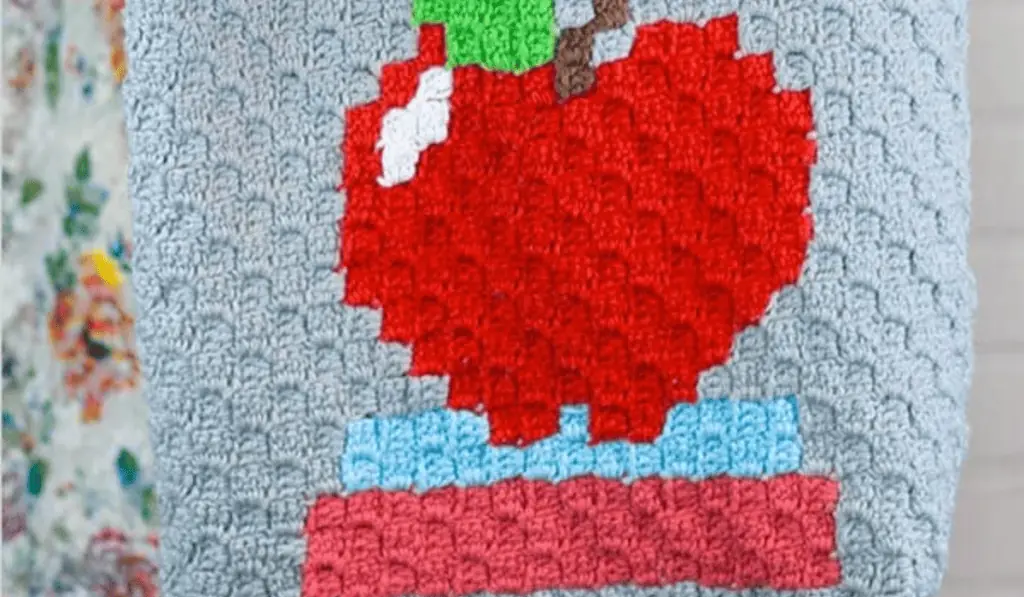 Teacher's C2C Modern Tote Bag
What teacher wouldn't just love this bag by Winding Road Crochet! I can see this as a teacher's everyday tote bag. It's just so darn cute!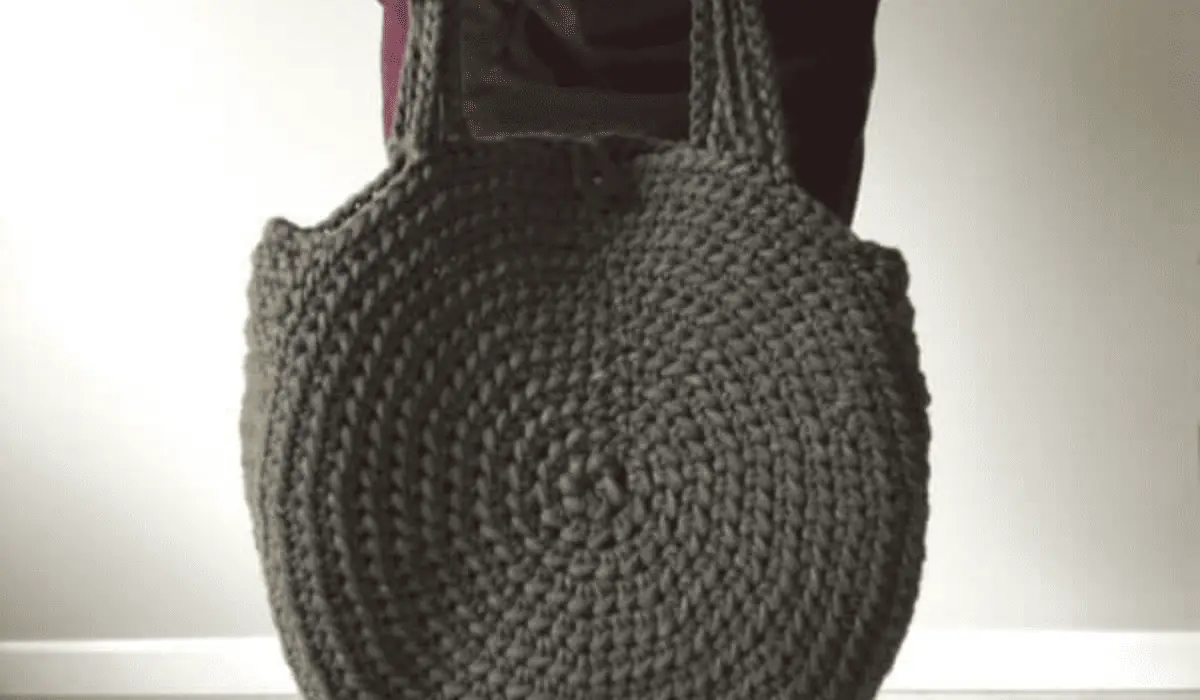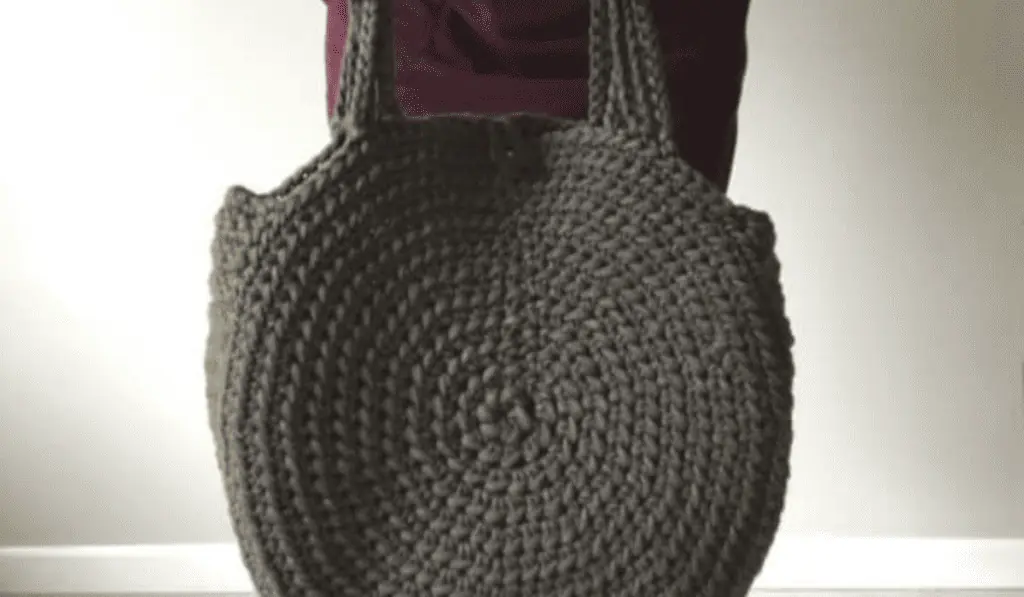 Cities Crochet Circle Bag
How can you say no to this gorgeous modern crochet circle bag by Stitching Together? I honestly think this is just so stylish and fun.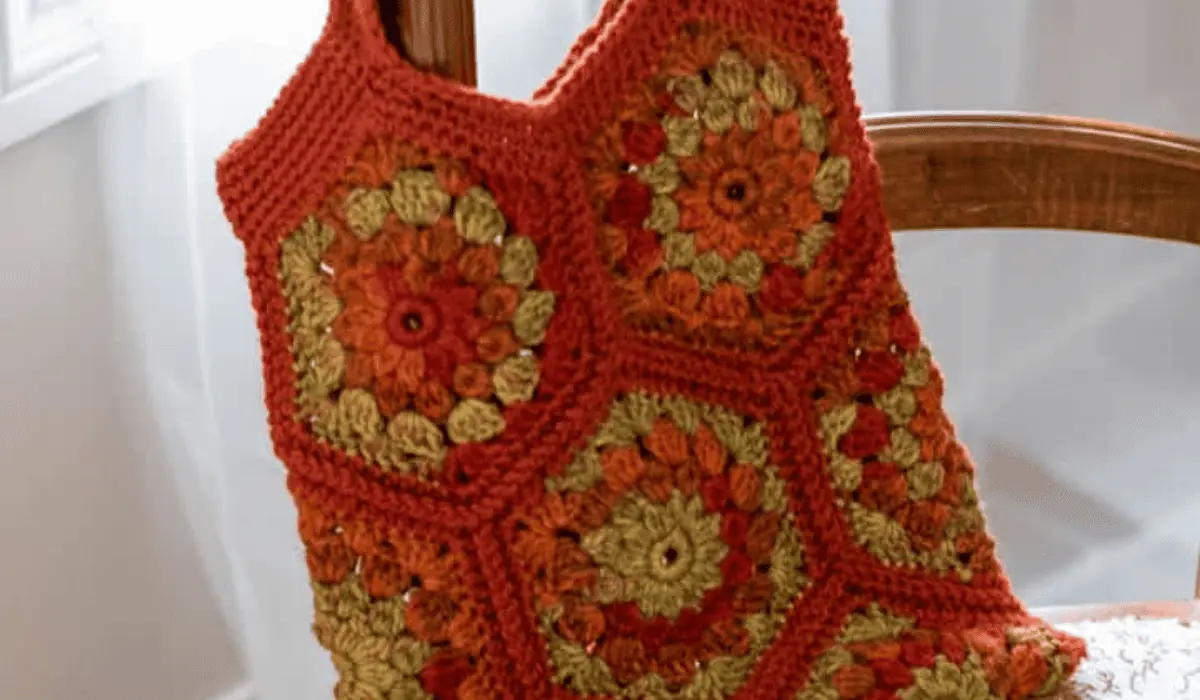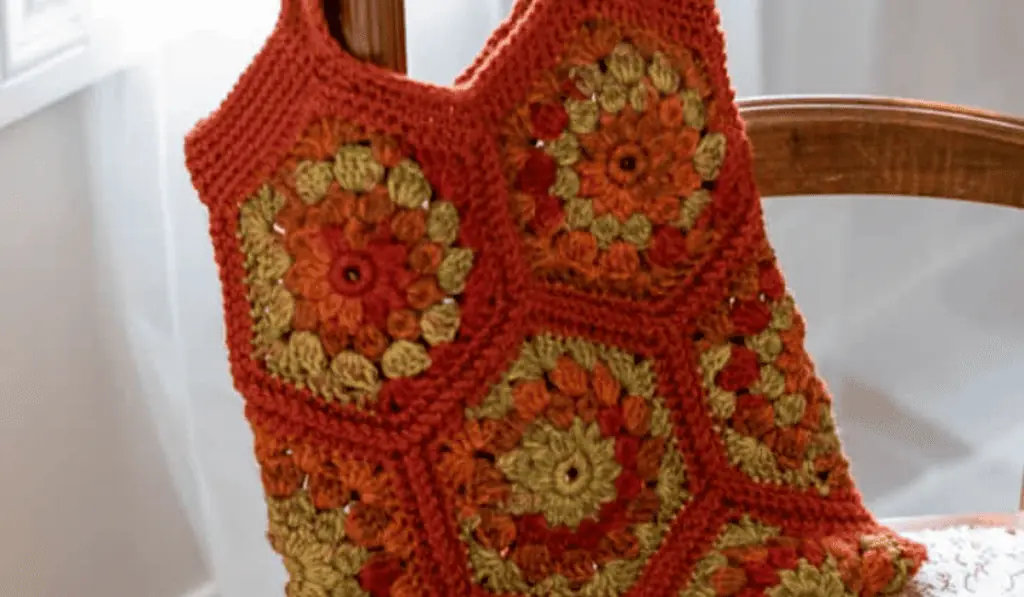 Happy Hexagon Crochet Tote Bag
The beautiful Happy Hexagon Crochet Tote Bag is the perfect bag for fall and is a free crochet tote bag pattern right here on my blog! This is such a fun crochet pattern that you will adore making.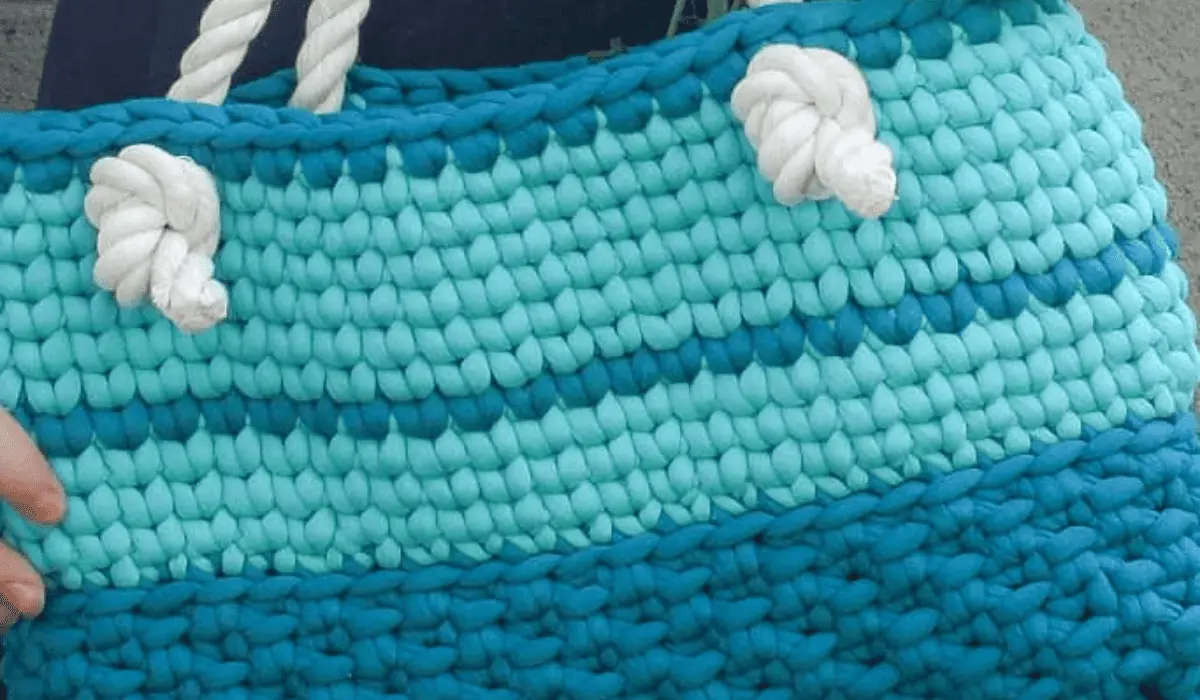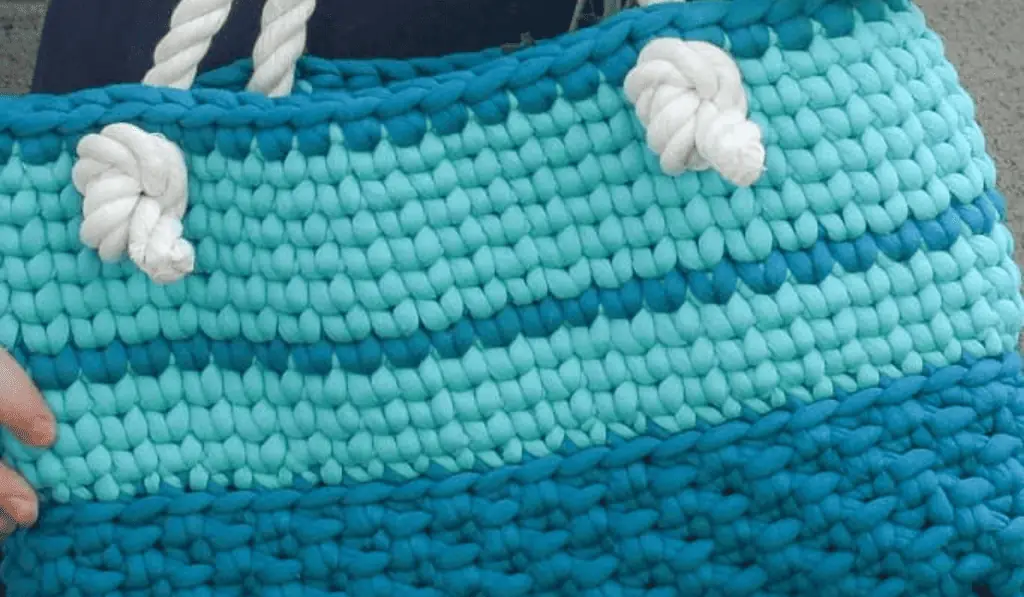 Summer Day Bag
This cute pattern by Winding Road Crochet is super quick to make! It would make a fun summer bag for days at the beach.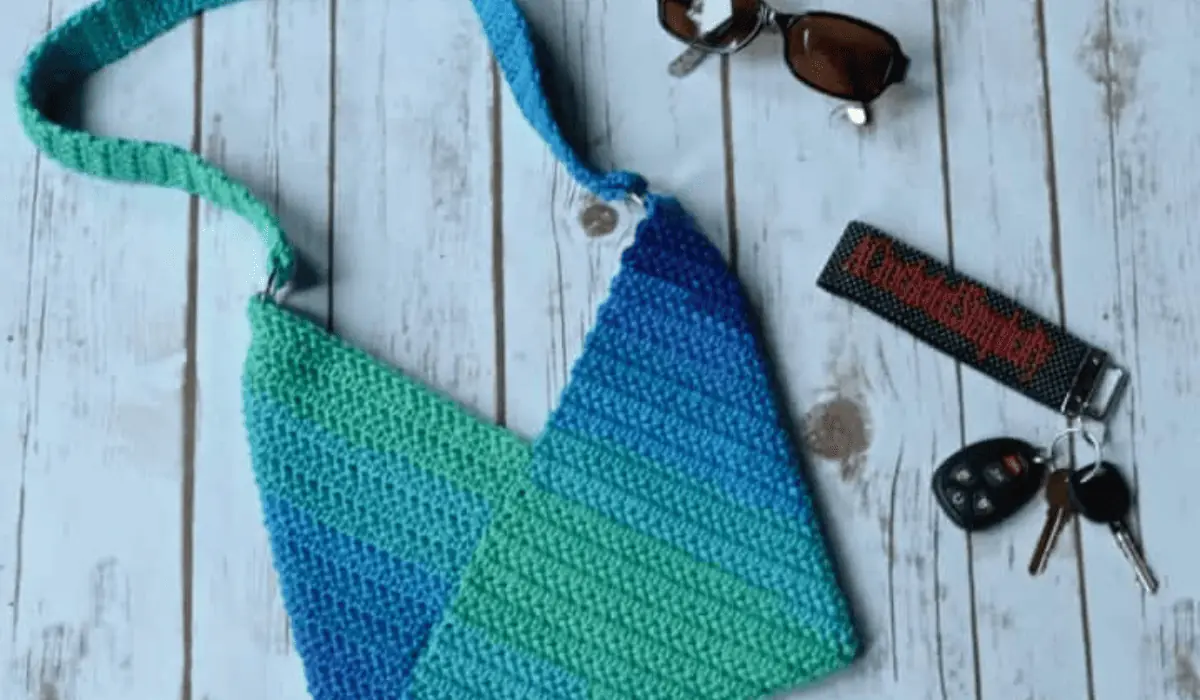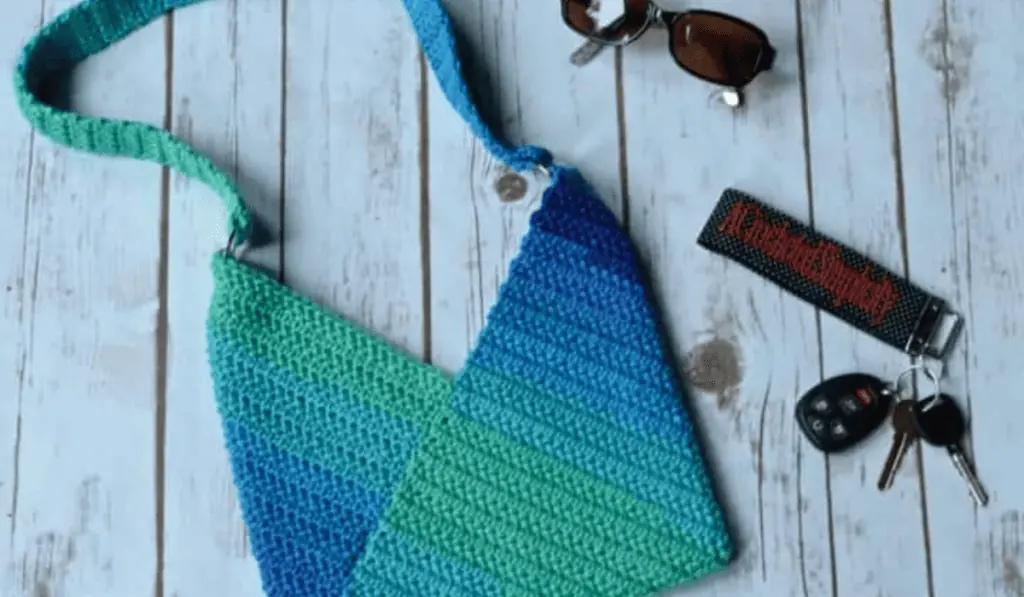 Cool Stripes Bag
This bag by A Crocheted Simplicity is so clever! I love seeing the way it works up and the yarn selection makes it even more striking!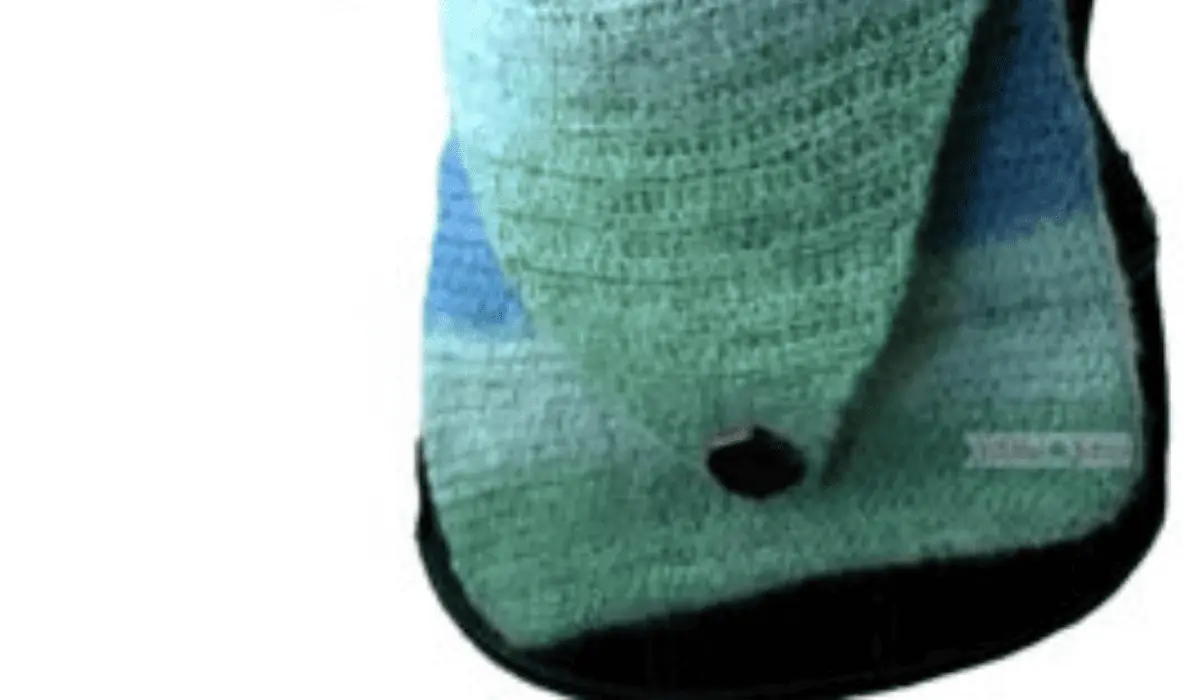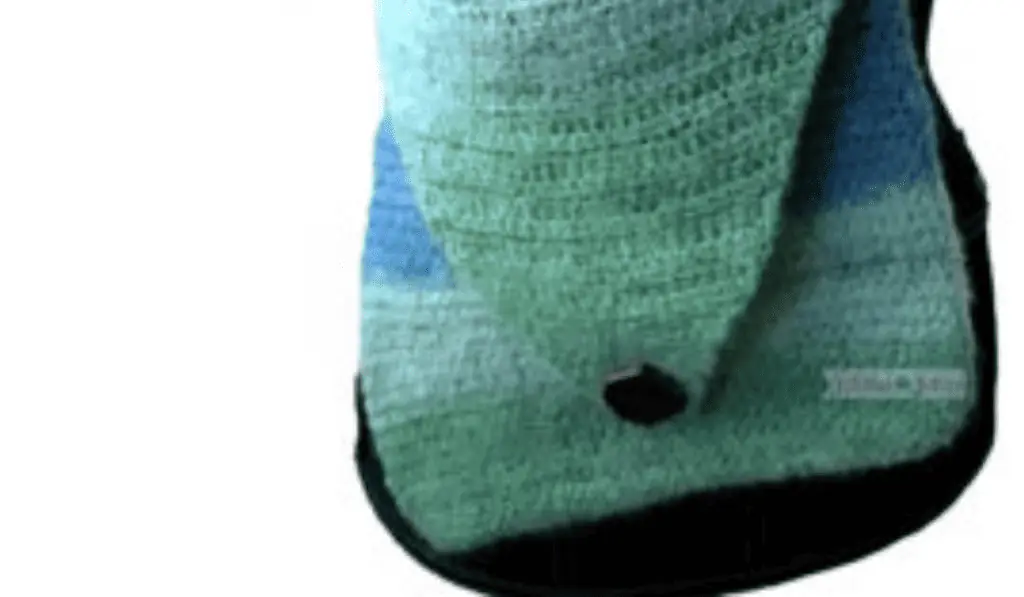 Edgewater Bag
If you're in the market for an easy make, this bag by Stitches N Scraps is going to do the trick!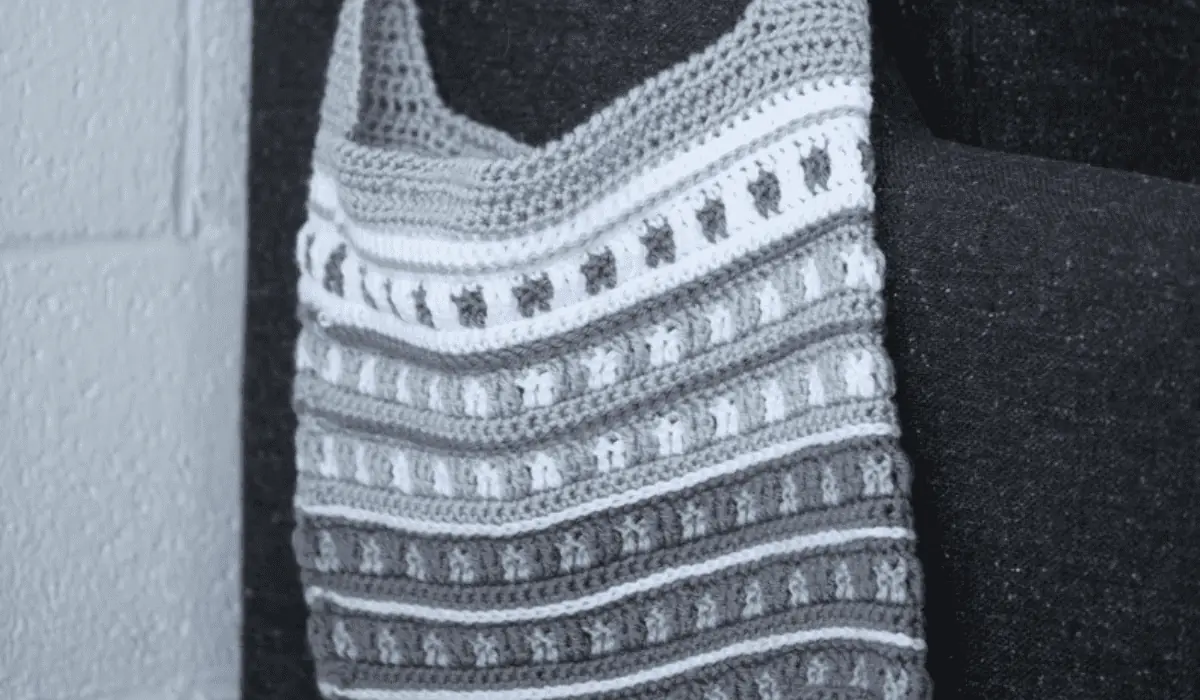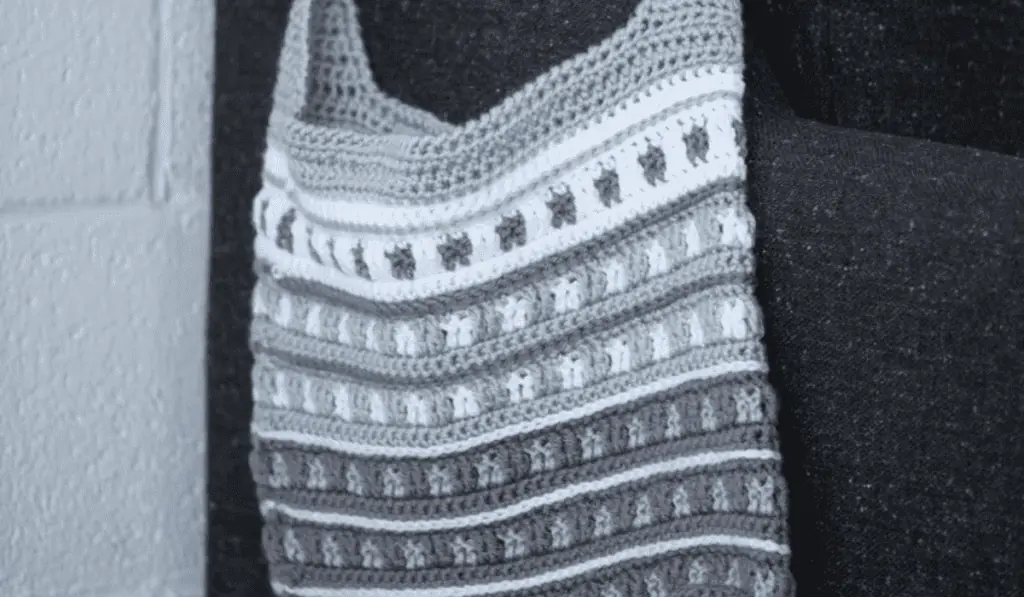 Gradient Blocks Tote
I love the color transition in this tote by Crafting Friends Designs! Plus, all the little details on it are so classy and beautiful.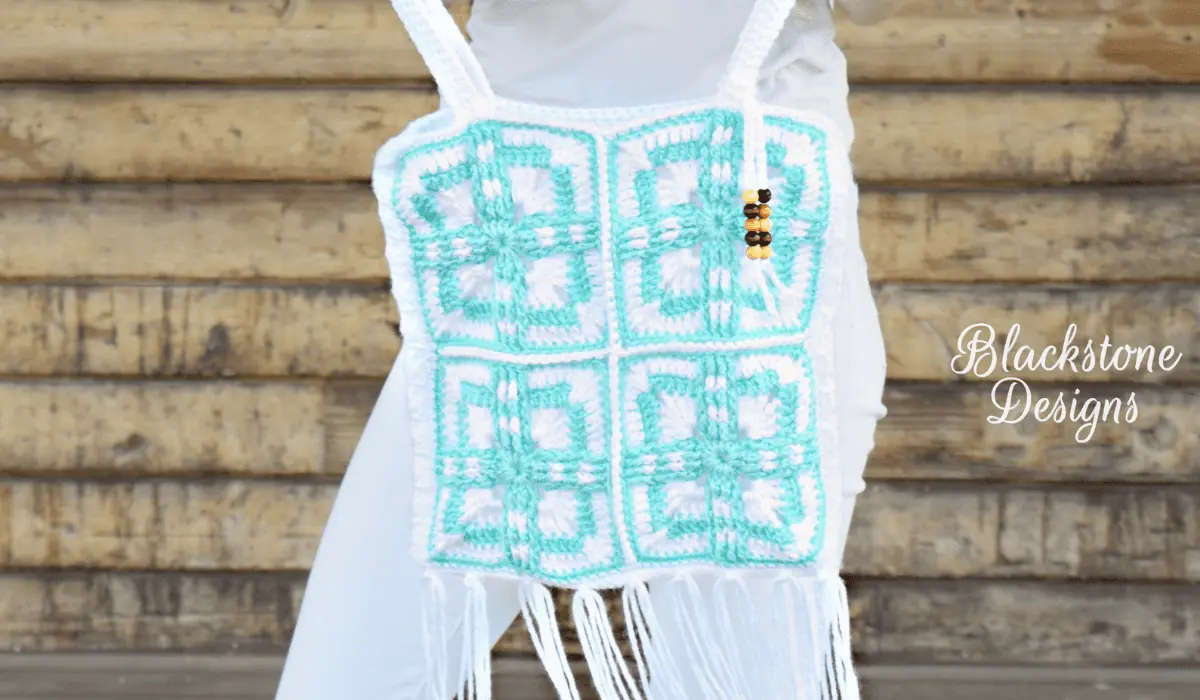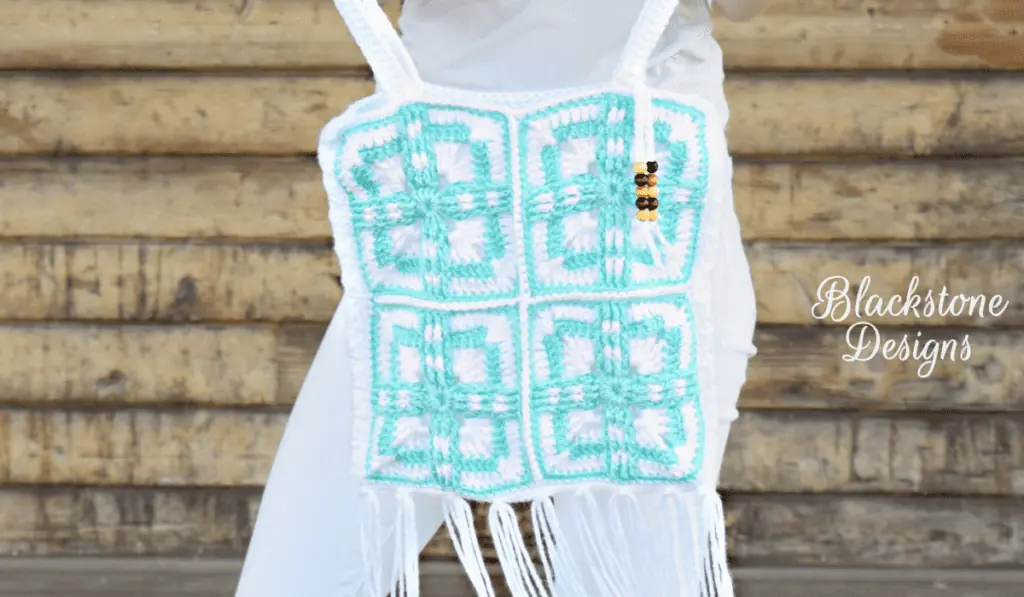 Native Sun Bag
If you need a perfect summer purse, you will adore this bag by Blackstone Designs. Personally, it makes me feel like I am going to be going to a fun little market soon just by using it.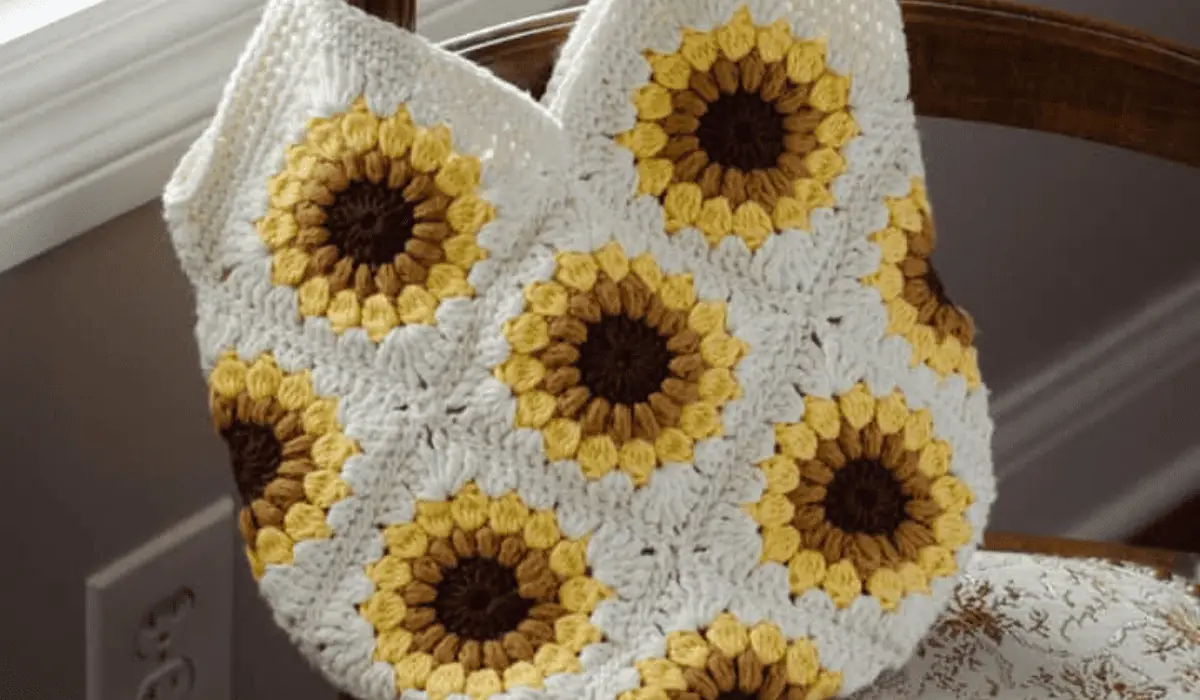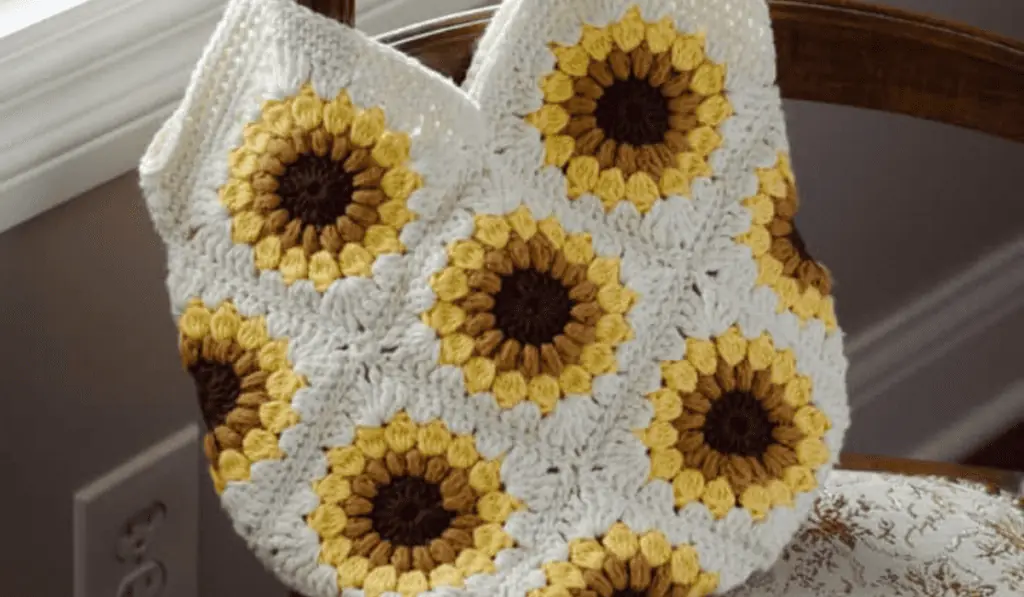 Sweet Summer Sunflower Bag
The Sweet Summer Sunflower Granny Square Bag is an internet sensation. Beautiful in glorious yellows but equally delightful in different colors as well! I have even seen people make it in a fully solid color, which I love seeing as well.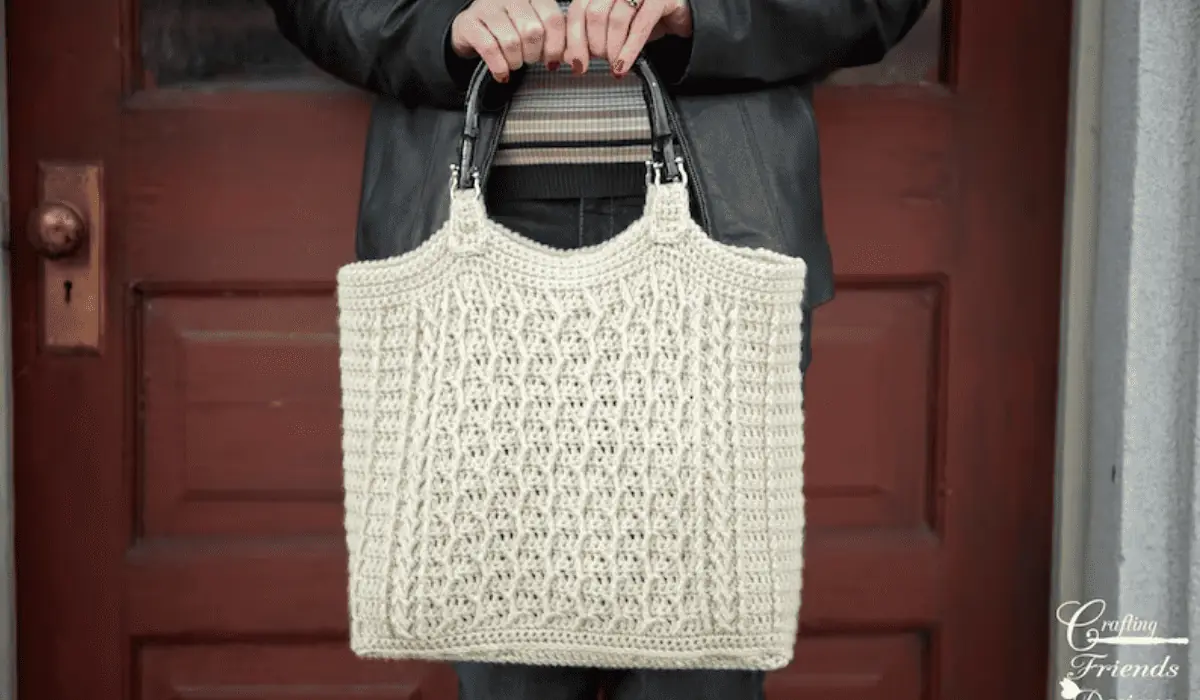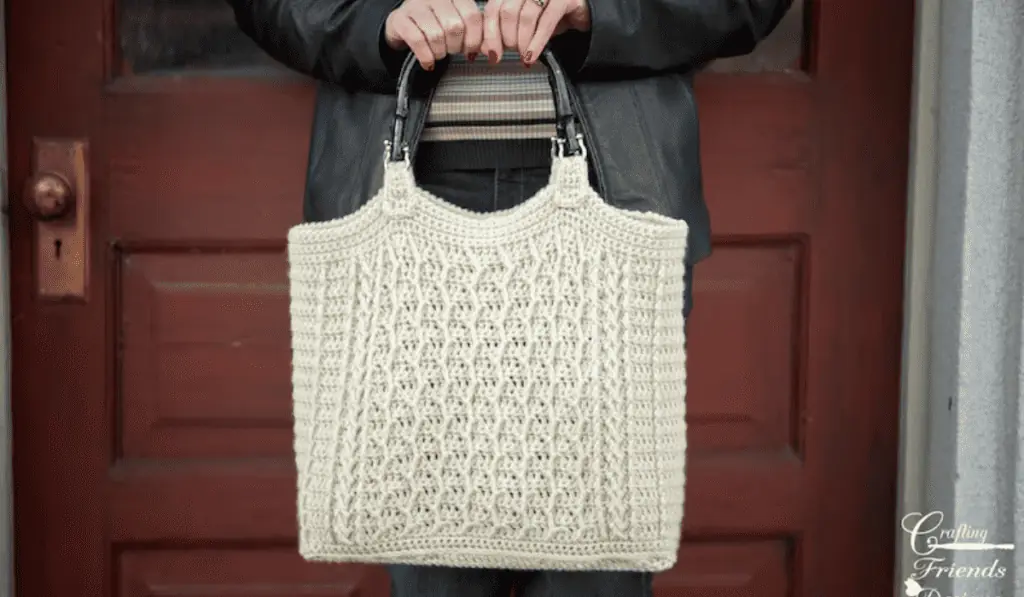 Cabled Zig Zag Bag
This modern and classy bag by Crafting Friends Designs just makes me swoon! I can't decide if this would be a perfect everyday tote bag or reserved as a special handbag.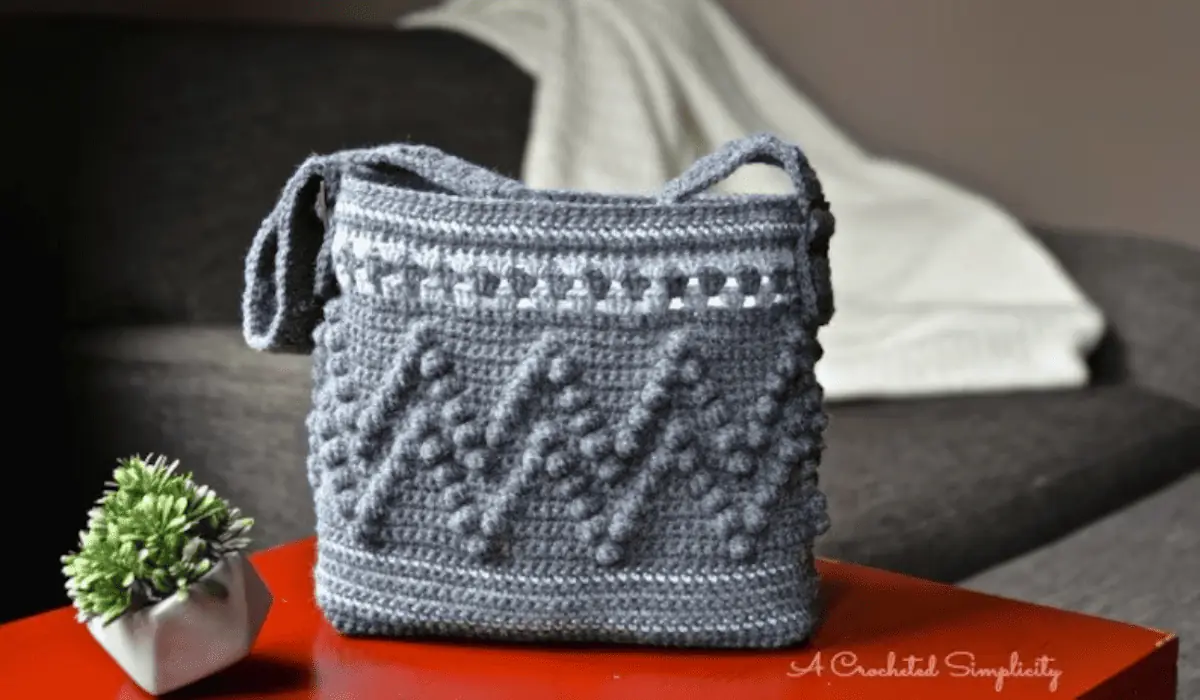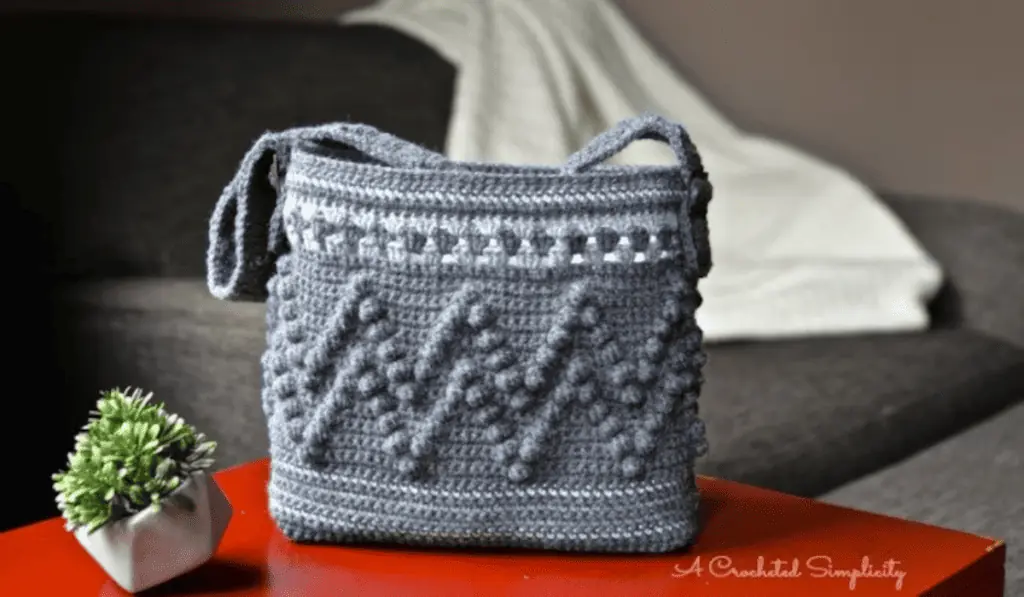 Chevron Bobble Tote Bag
This beautiful pattern by A Crocheted Simplicity has such an adorable zig zag that you're going to want to make it in all your favorite colors!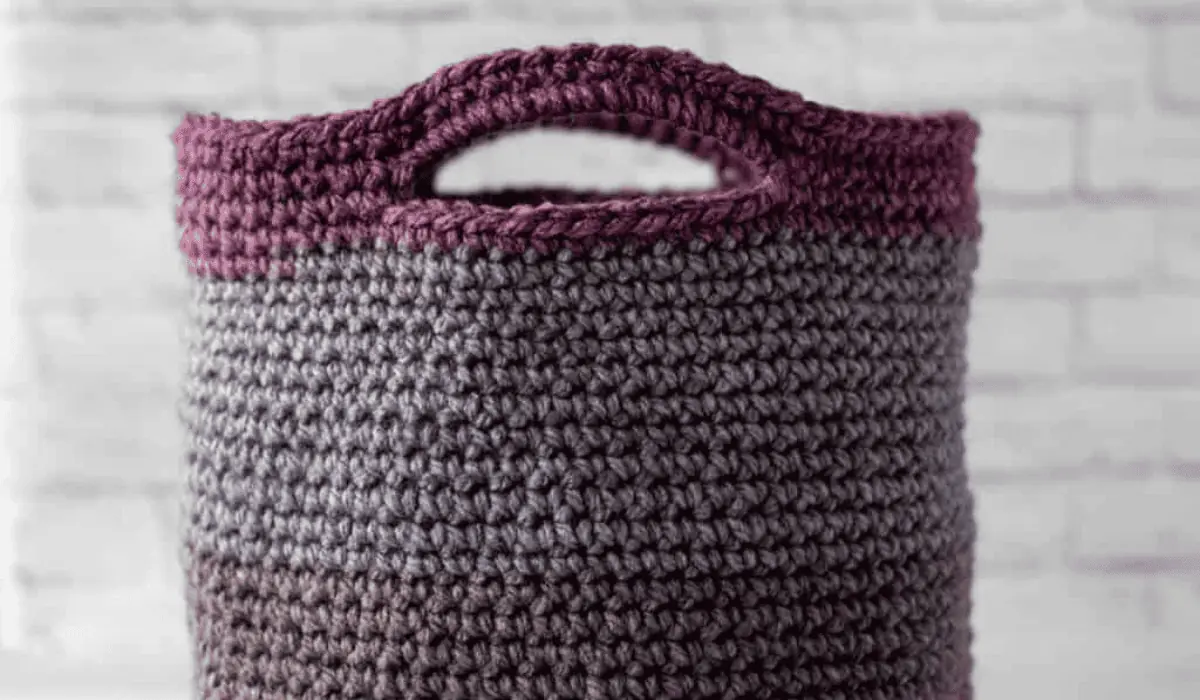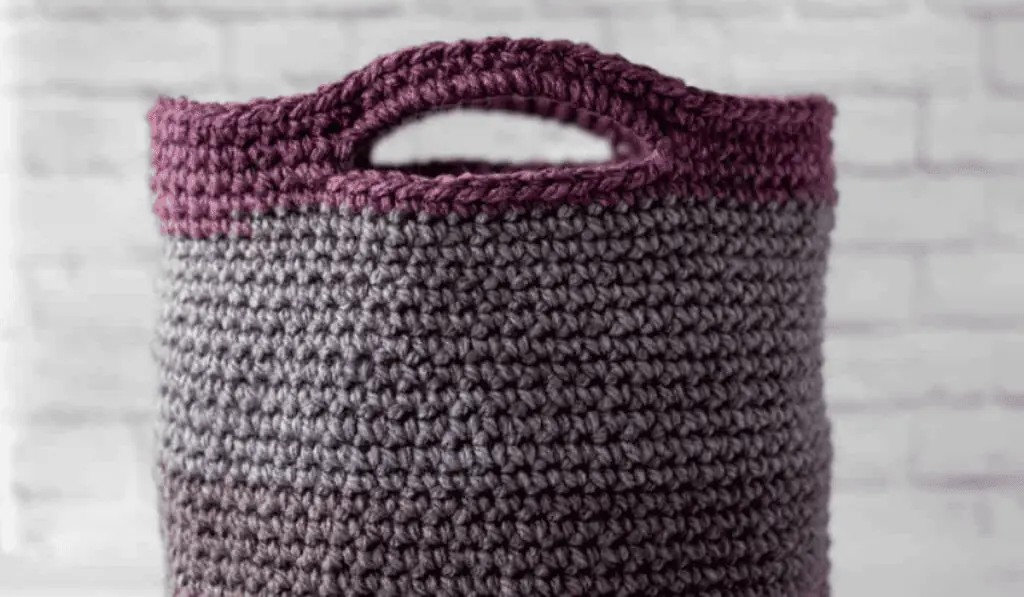 Crochet Basket Tote
This Crochet Basket Tote really is the best of both worlds. You can keep your current crochet project in there all the time, then just throw your wallet in when you are ready to go!
Shoulder Bags
These gorgeous modern crochet shoulder bags are absolute musts if you have a few extra items you want to make sure you can bring around.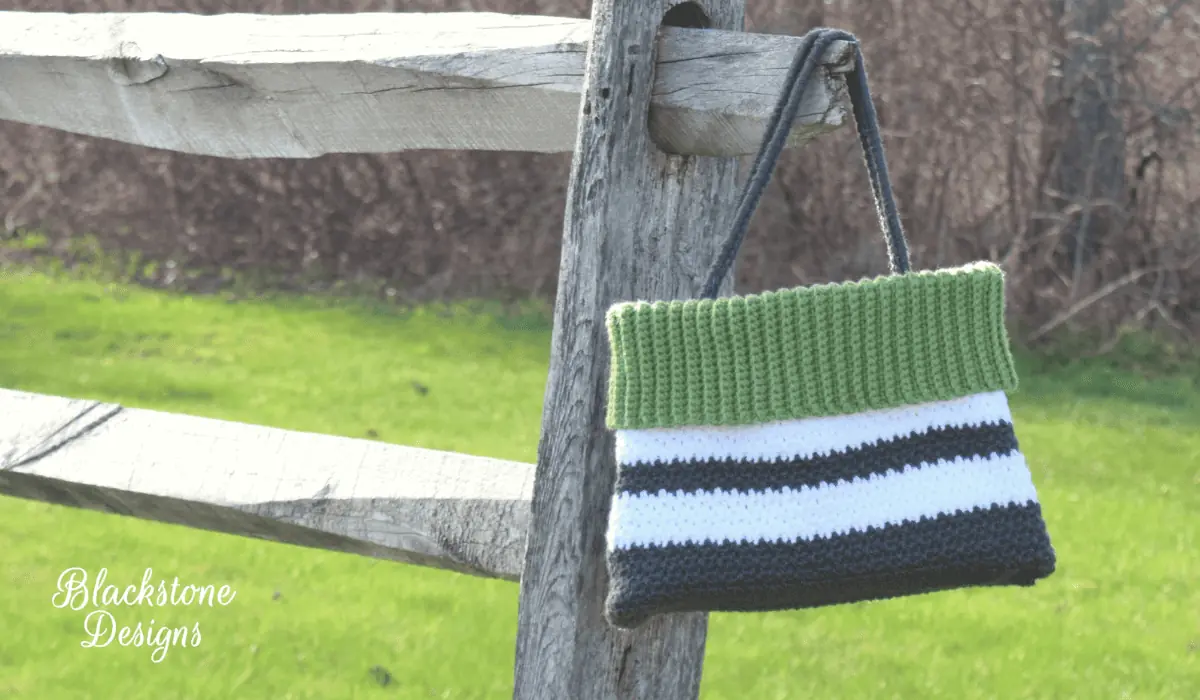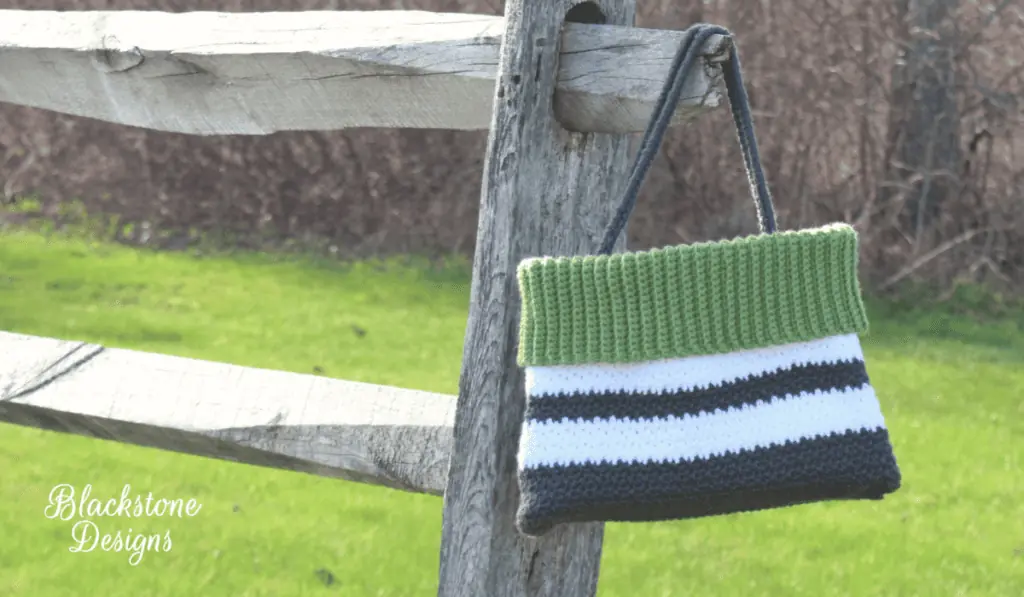 Crochet Sweater Bag
Who doesn't love some color-block crochet bags? This pattern by Blackstone Designs would be so fun to make!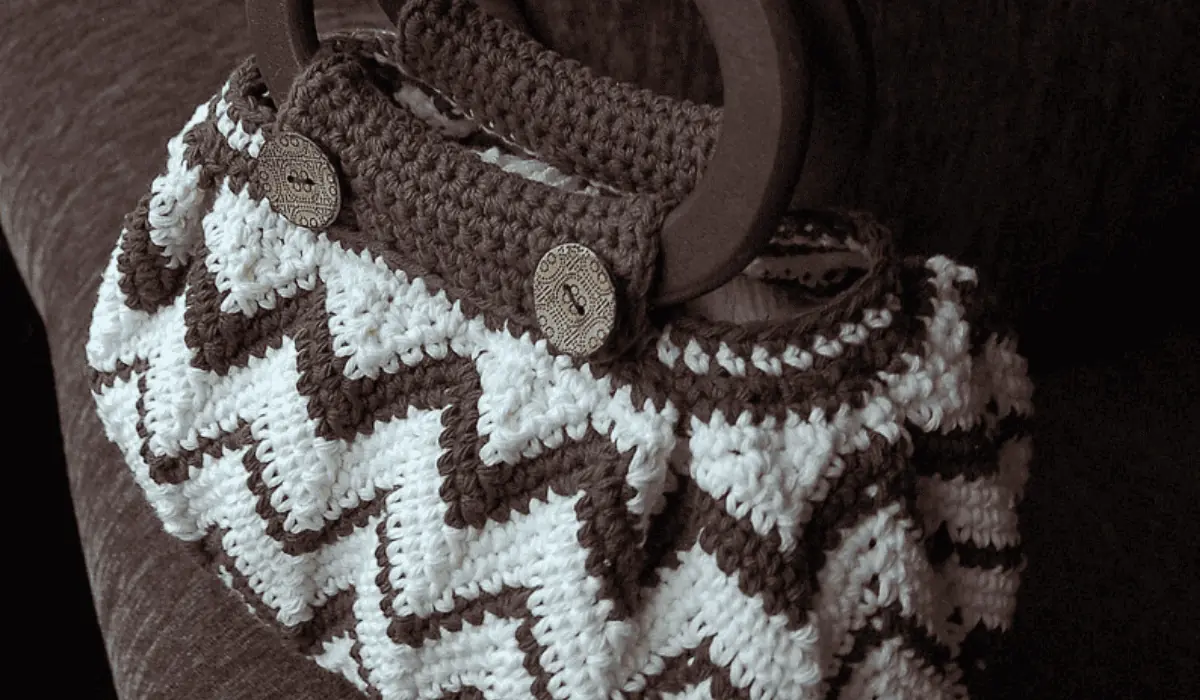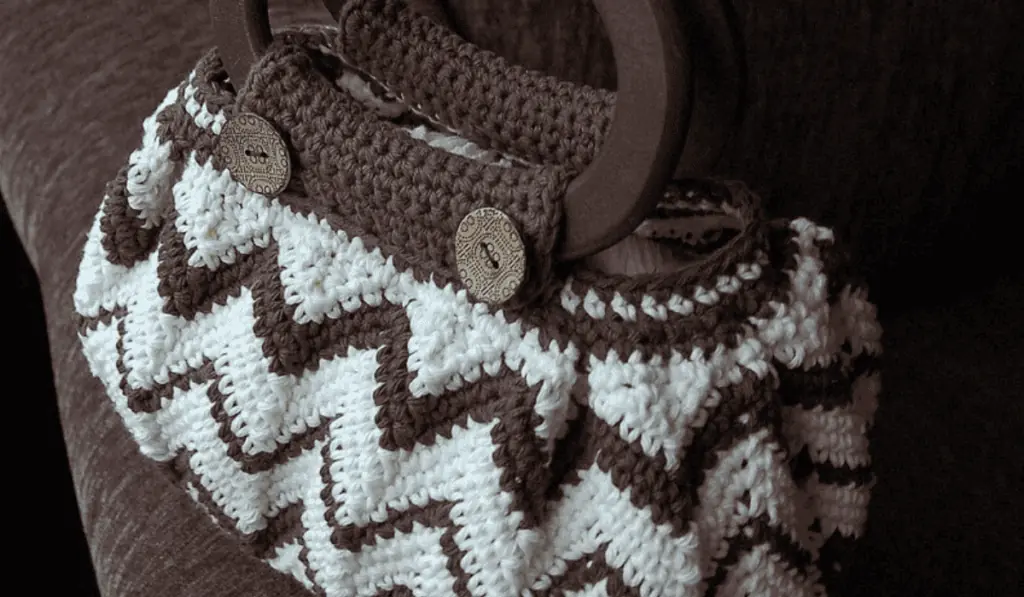 Chasing Chevrons
I'm loving this bag by A Crocheted Simplicity! This would be a great bag for every day for yourself. Or make it as a gift; it would make such a great Mother's Day gift or Christmas gift for someone you love.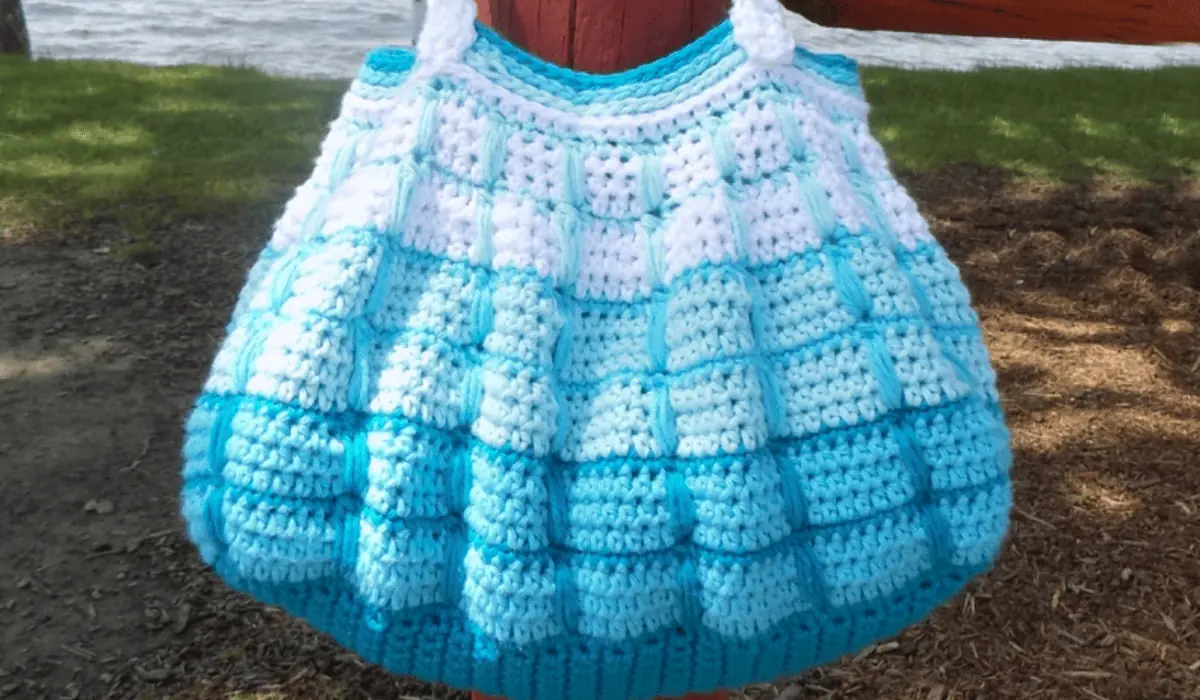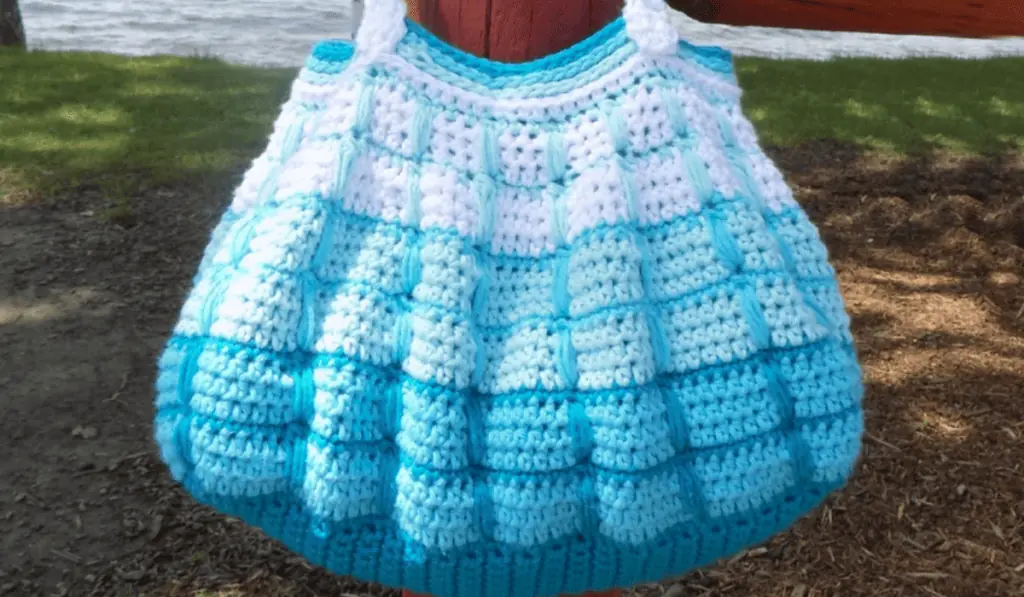 Gradient Blocks Handbag
This pattern by Blackstone Designs looks like the perfect weekend bag. If you are going on a short trip and you don't want to bring your whole suitcase, you will absolutely love having this bag on your side.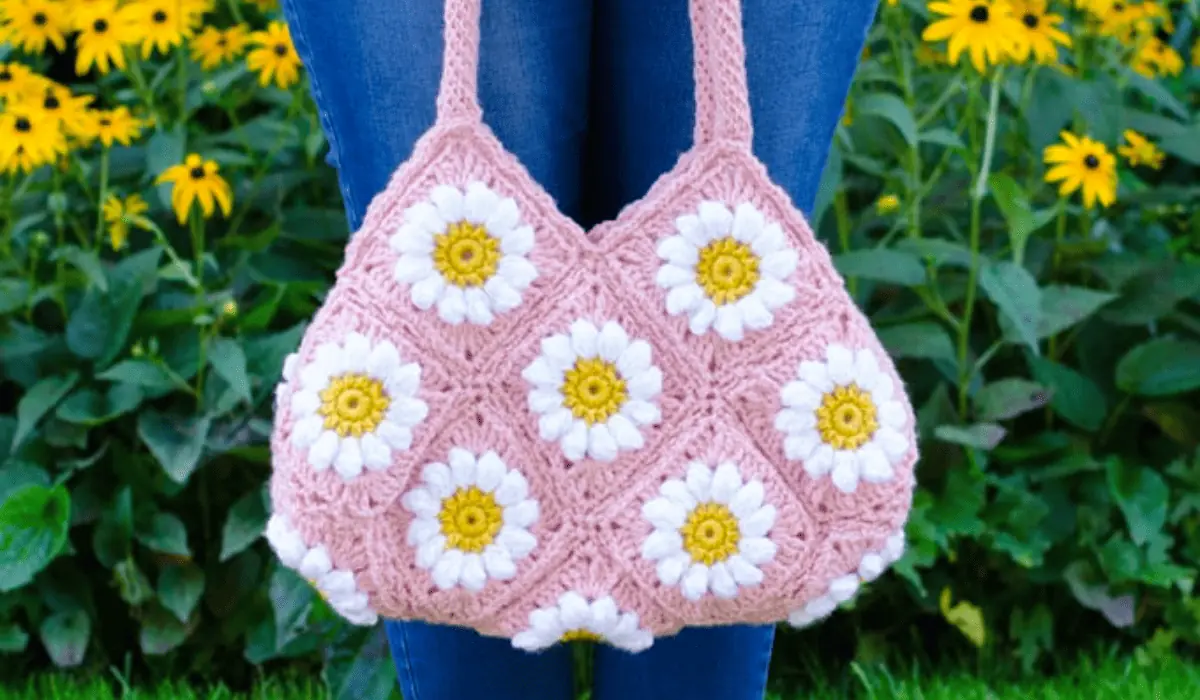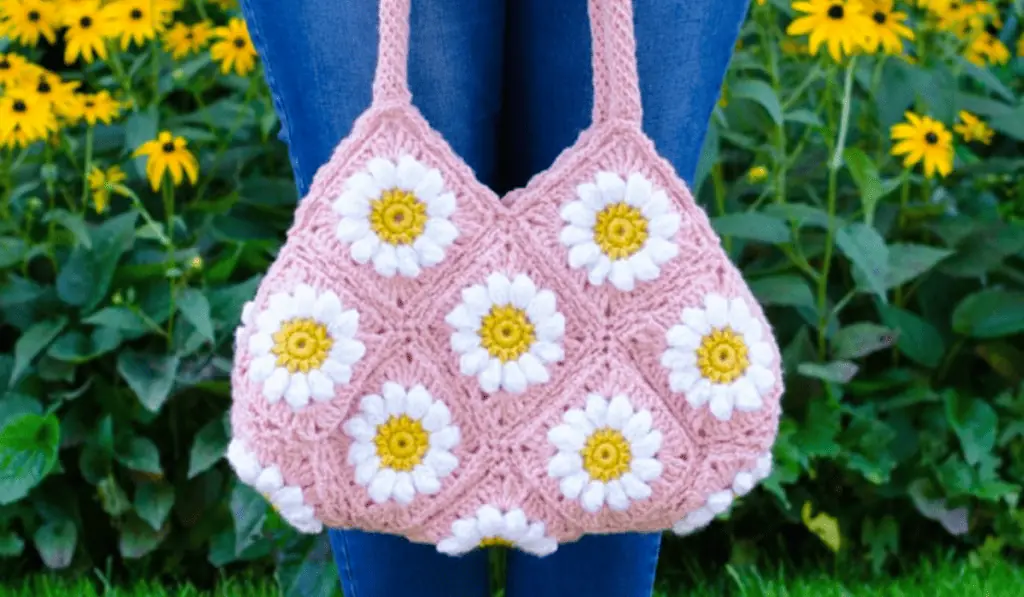 Daisy Mae Bag
I don't think I will ever get over my Daisy Mae Bag! To this day it is still one of my favorite designs.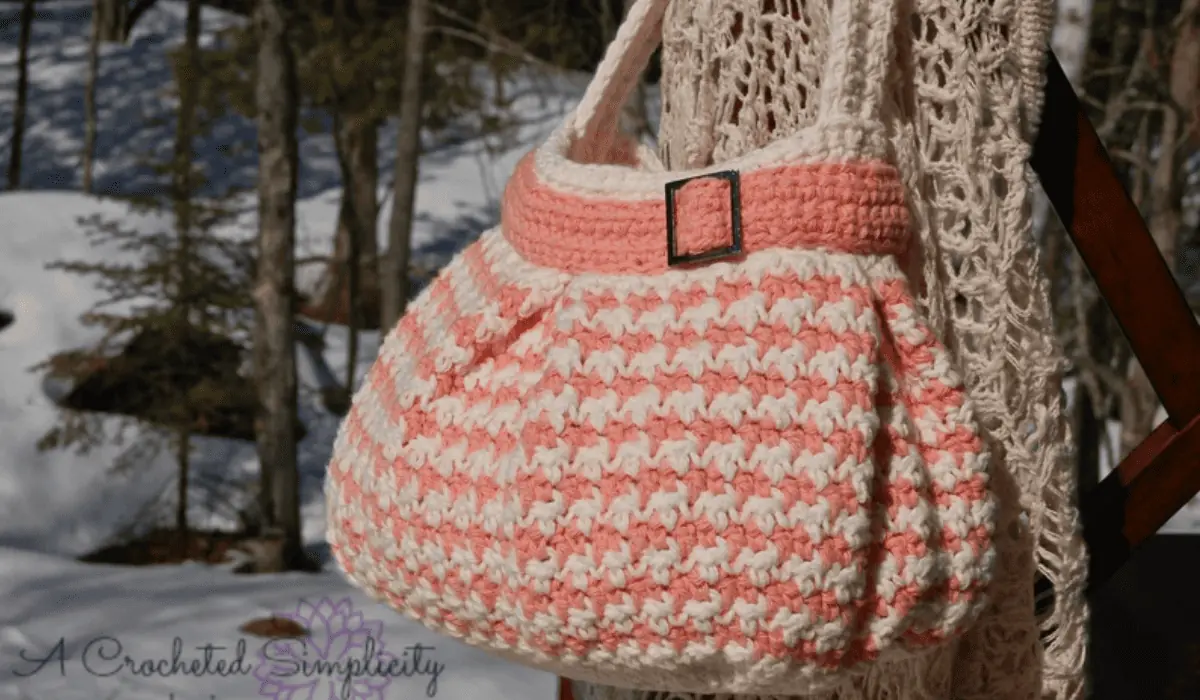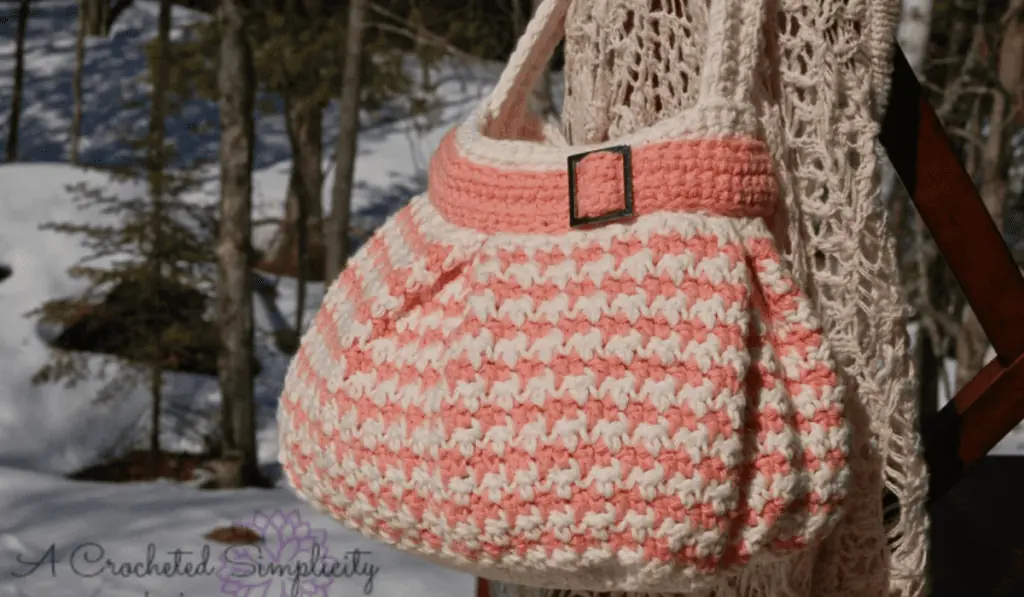 Houndstooth Handbag
What's not to love about this shoulder bag by A Crocheted Simplicity! I really love the buckle; such a great touch.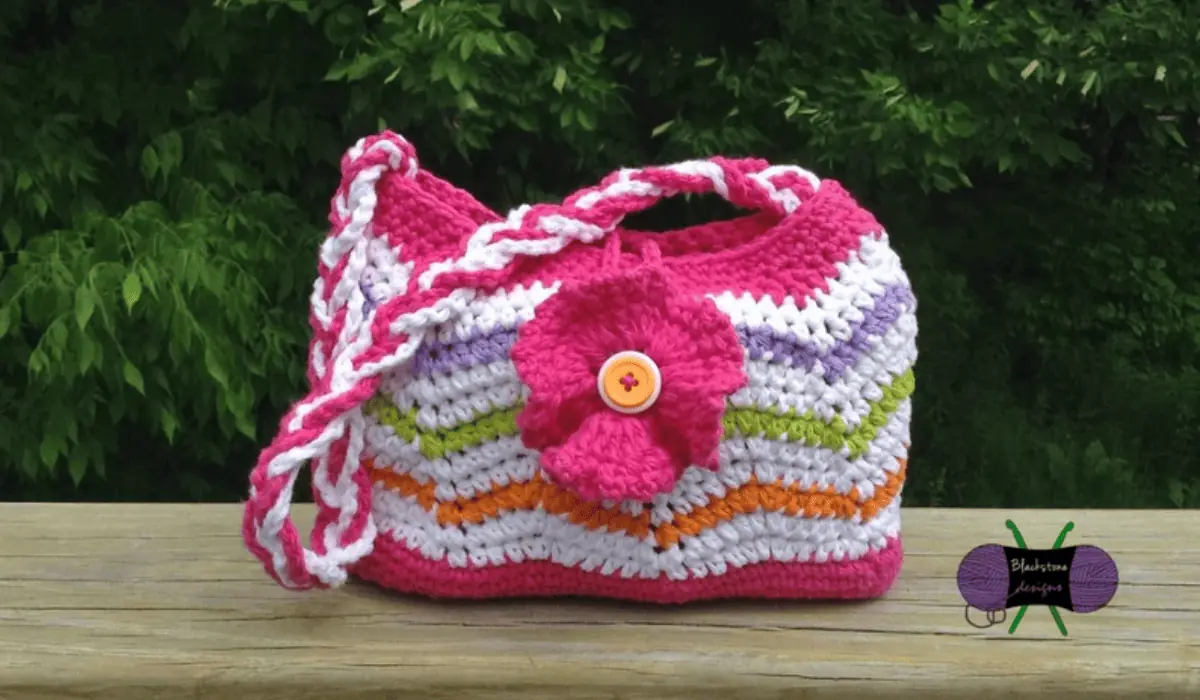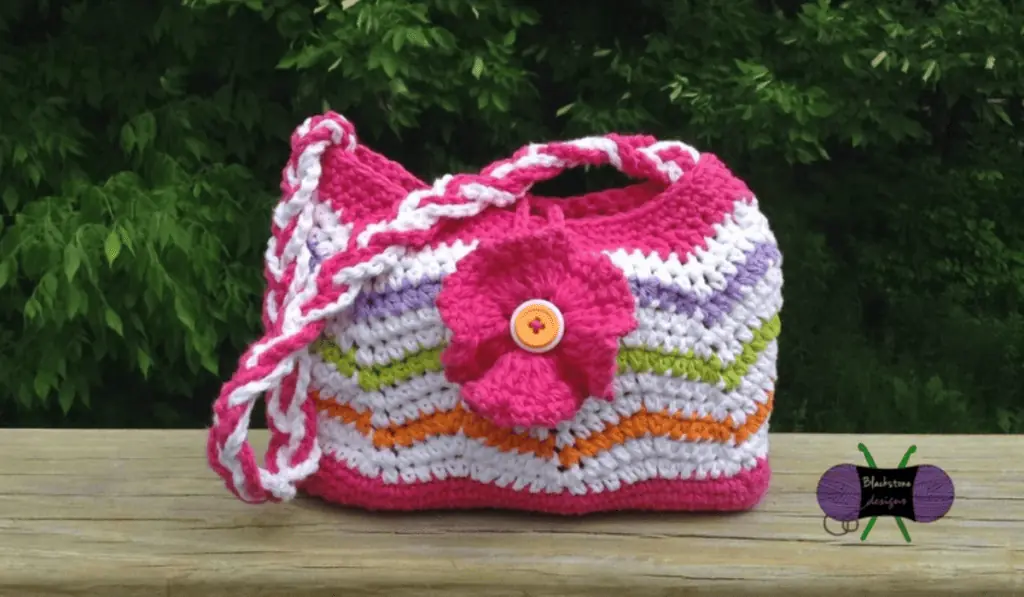 Rolling Waves Purse
This adorable bag by Blackstone Designs reminds me of all things summertime! Plus, it could be a really good stash buster if you want to change up each zig-zag every time.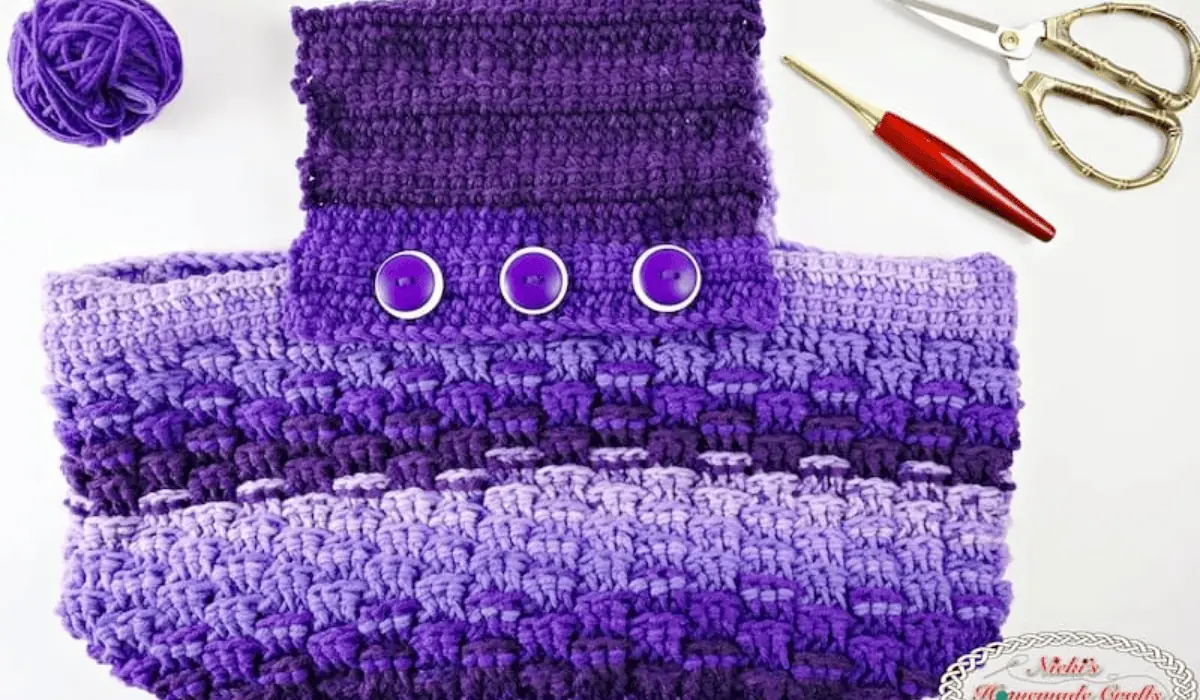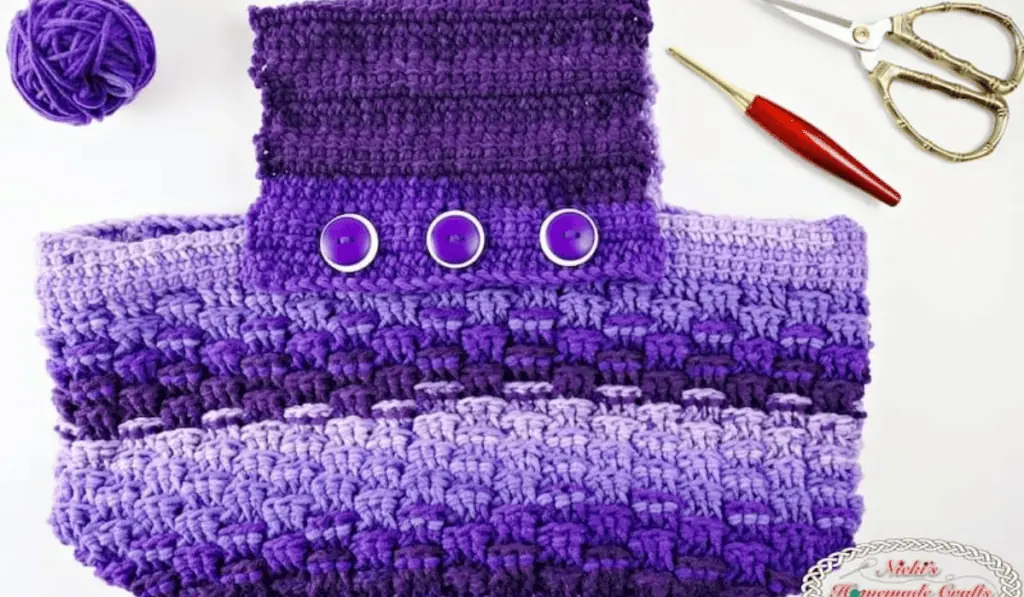 Purple Passion Project Purse
This bag by Nicki's Homemade Crafts is stylish and so useful! If you are planning to bring your projects with you on the go, this is a purse you are absolutely going to need.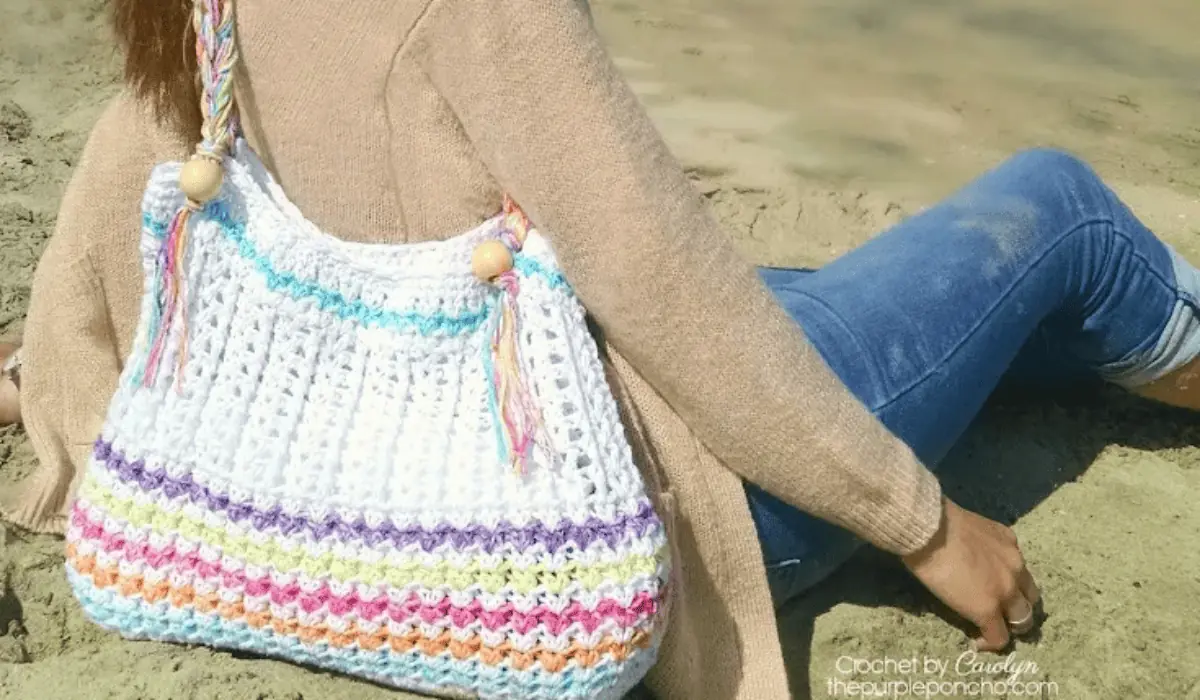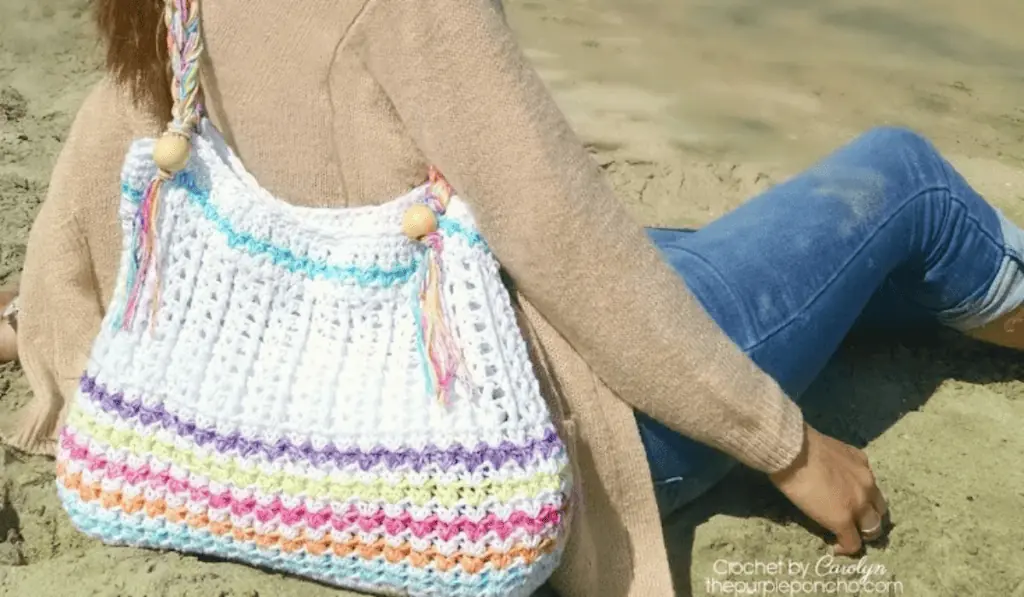 Beach Day Tote Bag
This bag by The Purple Poncho would be perfect for a day on the water! I can see it now, book in my hand, sand in my toes, and the perfect bag to carry my towel and sunscreen. What more could you need?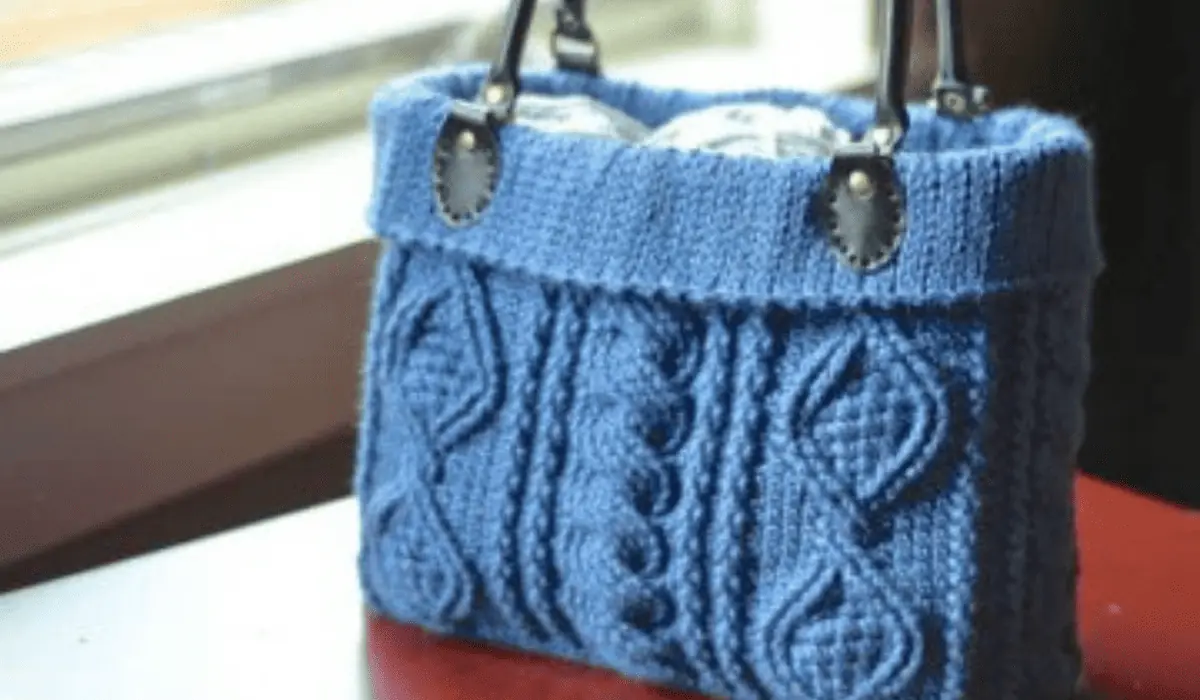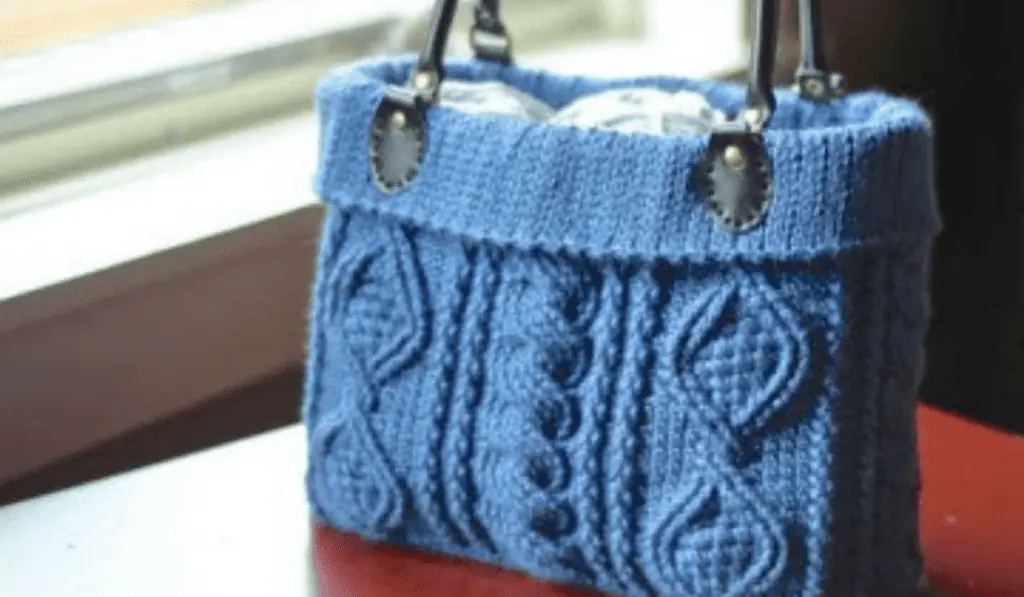 Totally Textured Cable Bag
This textured bag by A Crocheted Simplicity is a great option if you're looking for a little bag for work. I love that it gives a bit of a 'knit' vibe too!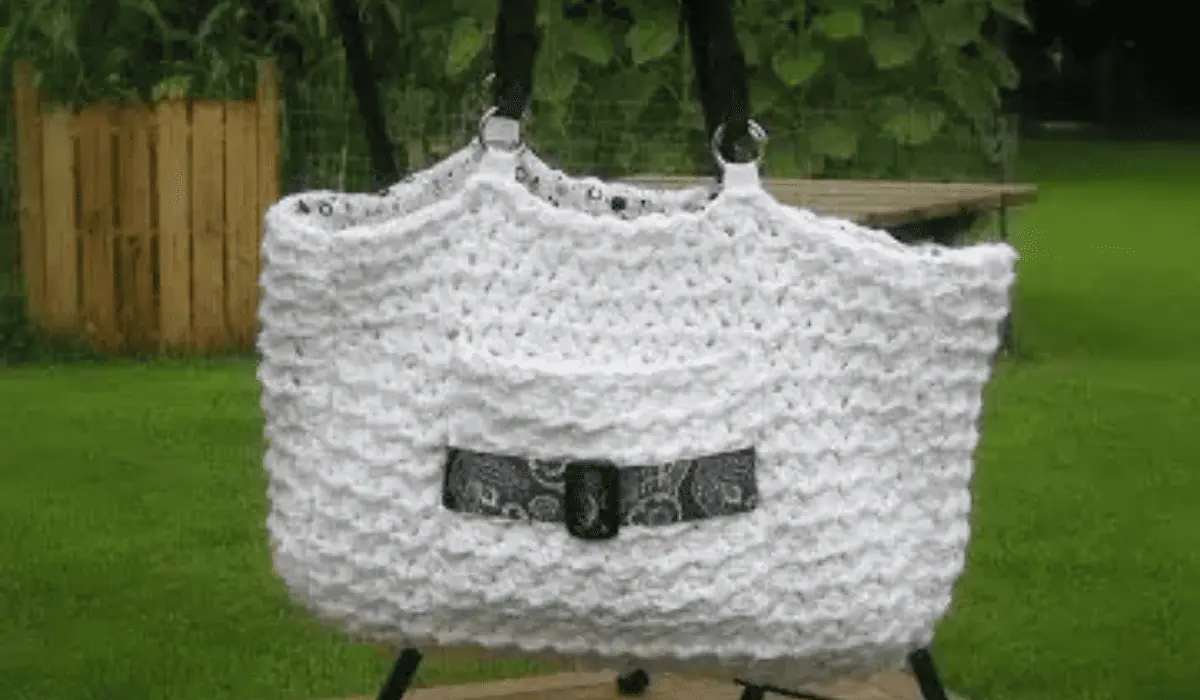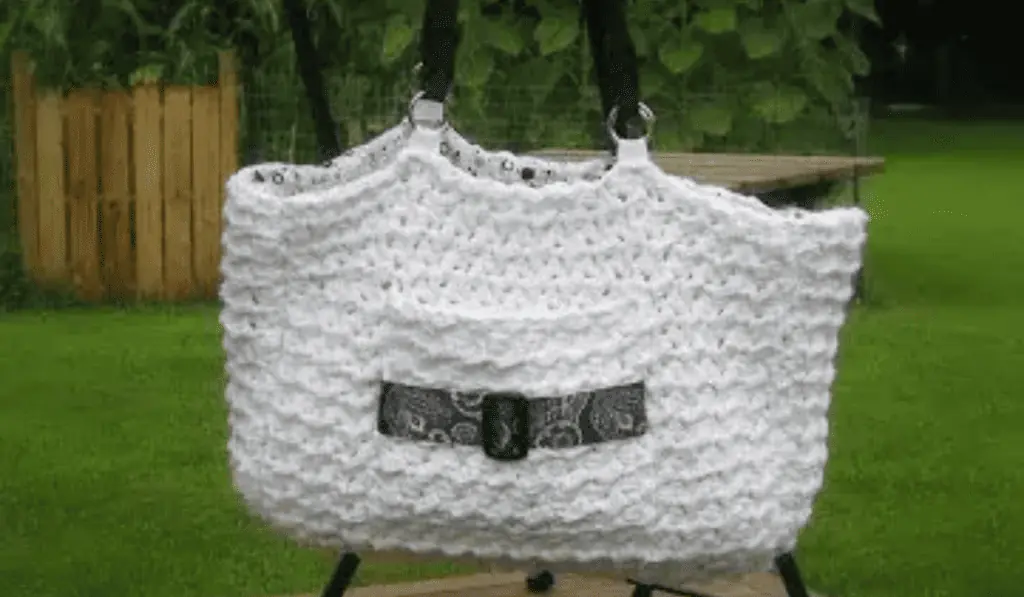 Buckle Bag
This bag by Love Life Yarn is so simple but so perfect! I love that it's all one color, and if you keep it neutral it will go with absolutely everything.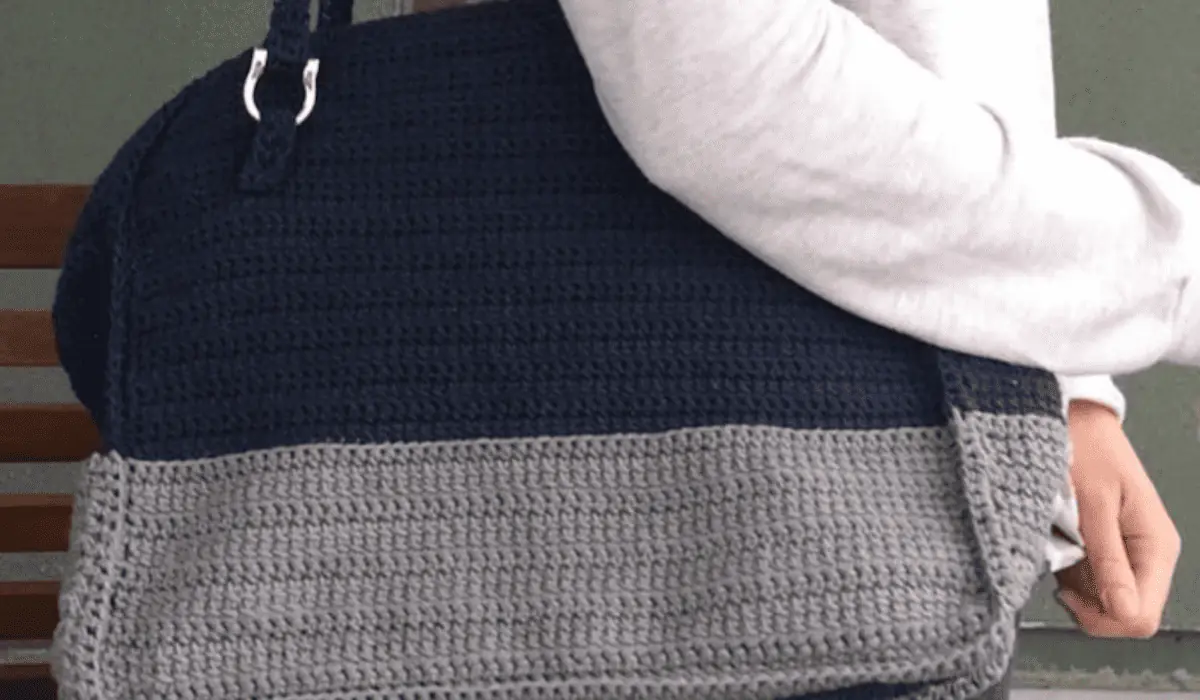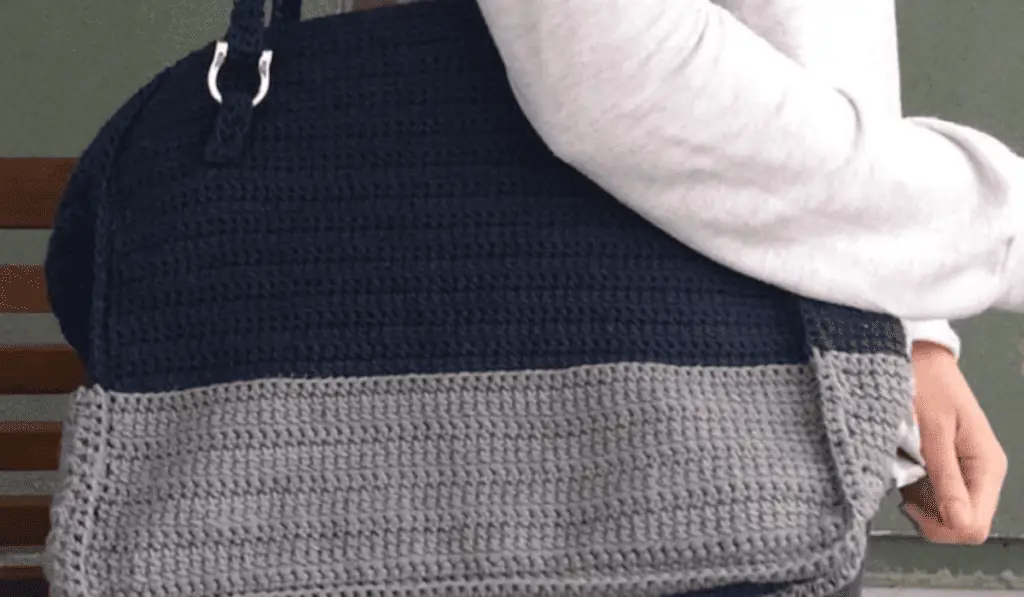 Penny Purse
This pattern by Sincerely Pam is perfect if you are packing for a trip. I don't know if you have ever watched those girls who are experts at packing vacations or not, but I sense they could absolutely fit a week and a half of clothes in here. Me, however, could totally use this for a weekend trip and maybe fit a souvenir in there. My packing abilities aside, this is such a cute bag!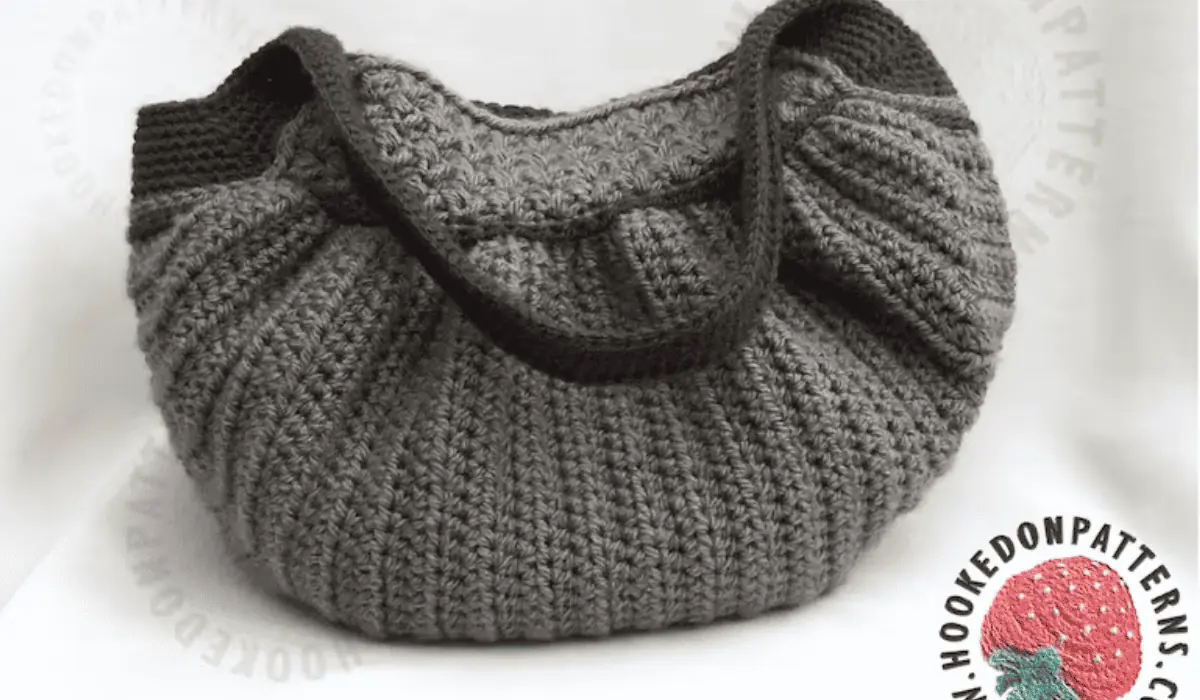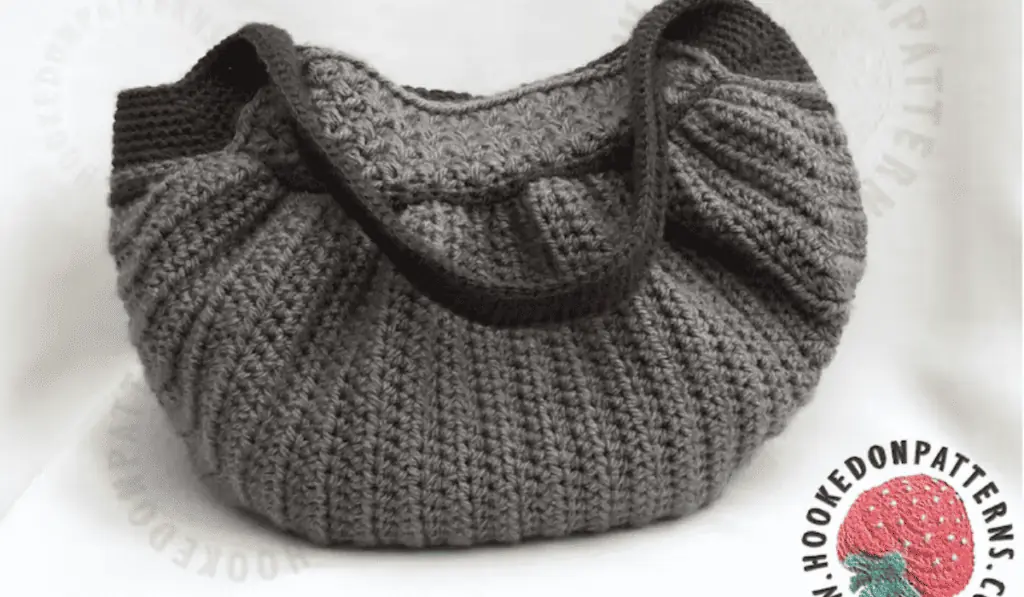 Audrey Hobo Bag
I love the shape of this hobo bag by Hooked O Patterns! Plus, I love that it's a good neutral option whether you need it for every day or for work.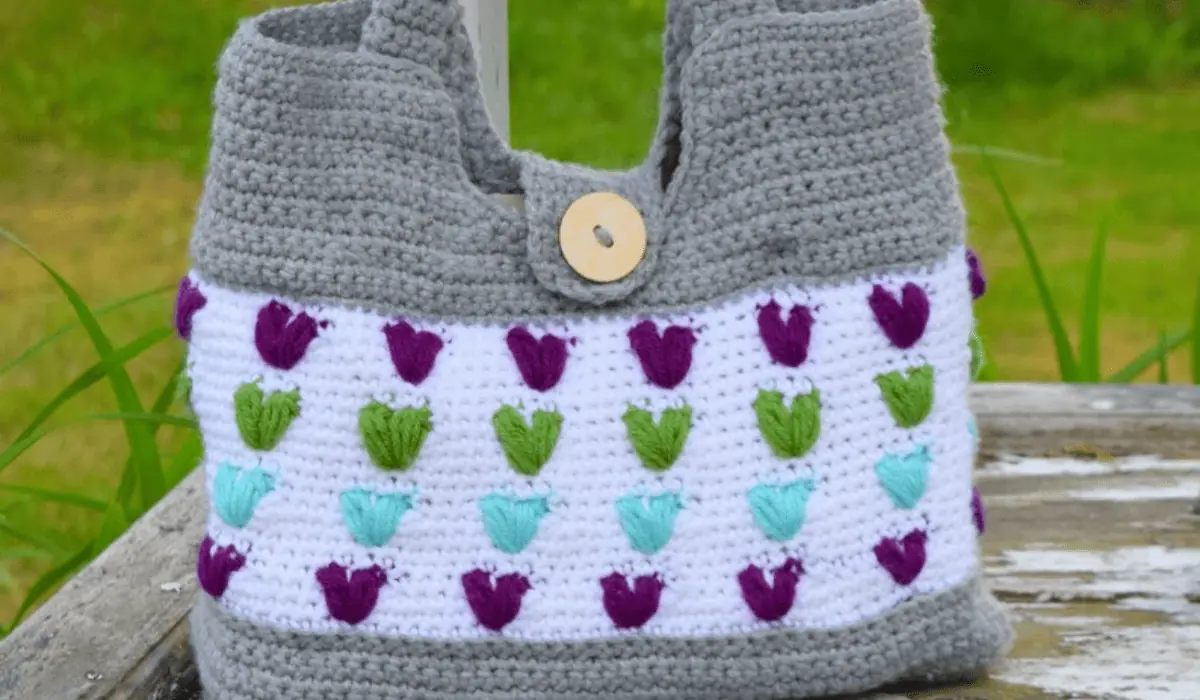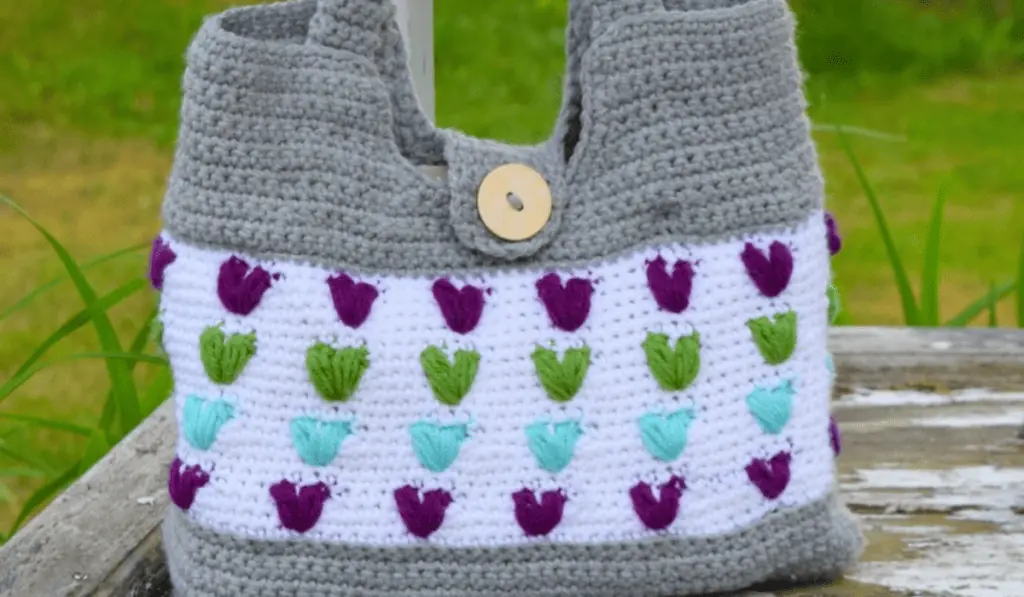 Puffy Hearts Handbag
I'm a sucker for the hearts on this bag by Blackstone Designs! If you were looking for a cute, festive bag for February, this is absolutely going to be the bag for you.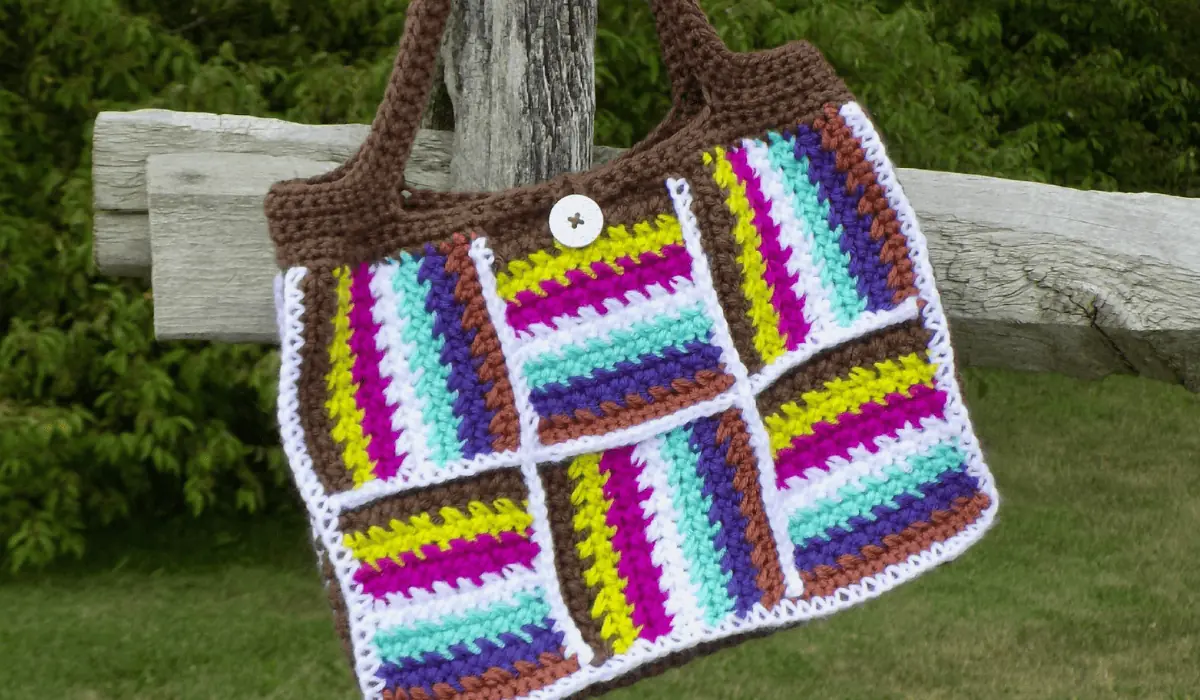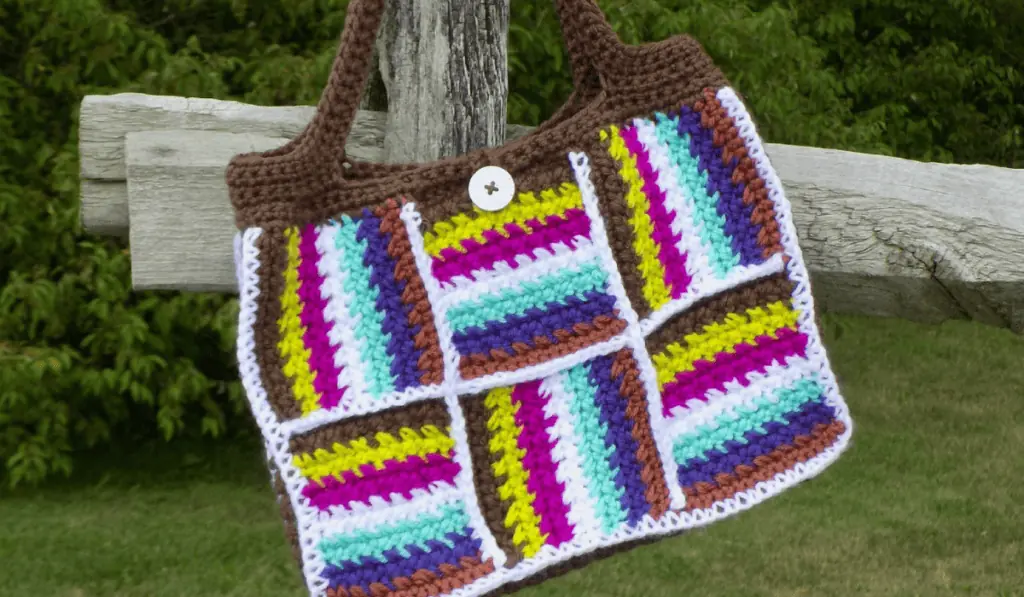 Patchwork Tote Bag
This bag by Blackstone Designs would be so fun to make! It could also be a great stash buster if you are trying to use up some extra yarn.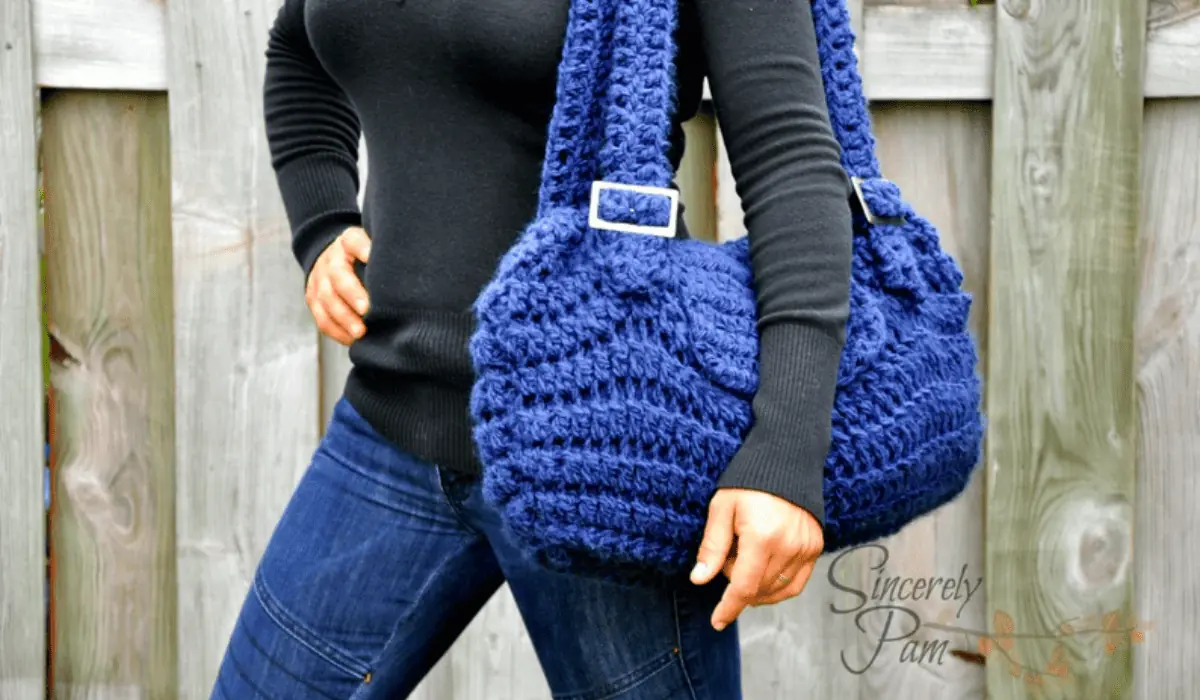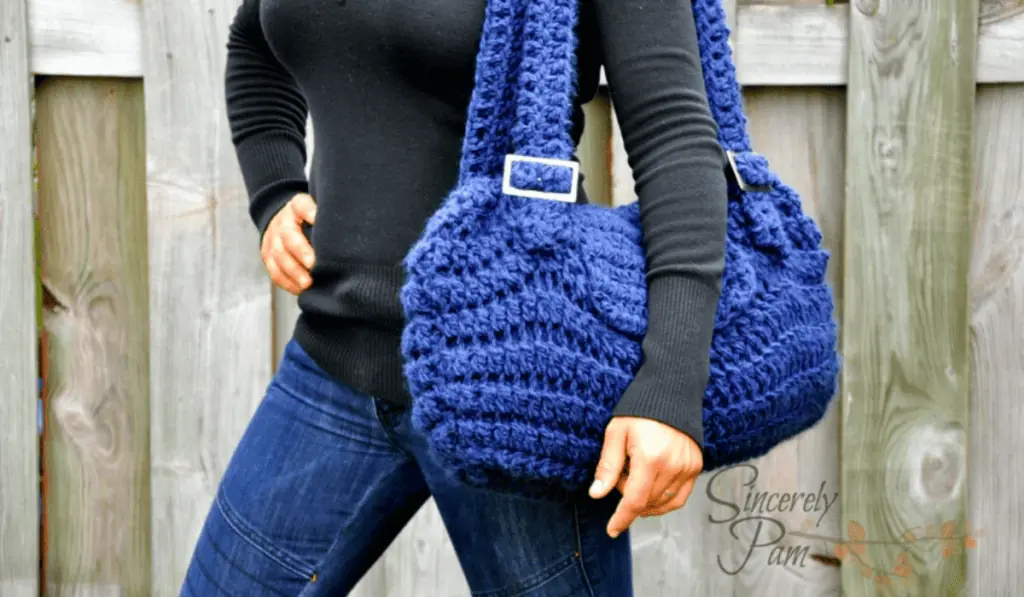 Crystal's Carry All
This weekend-ready bag by Sincerely Pam is going to have more than enough room for all your essentials. It also looks like the shoulder straps may be made to be adjustable, which is really going to be a nice touch for those days you overpack it and need a little extra room under your arm.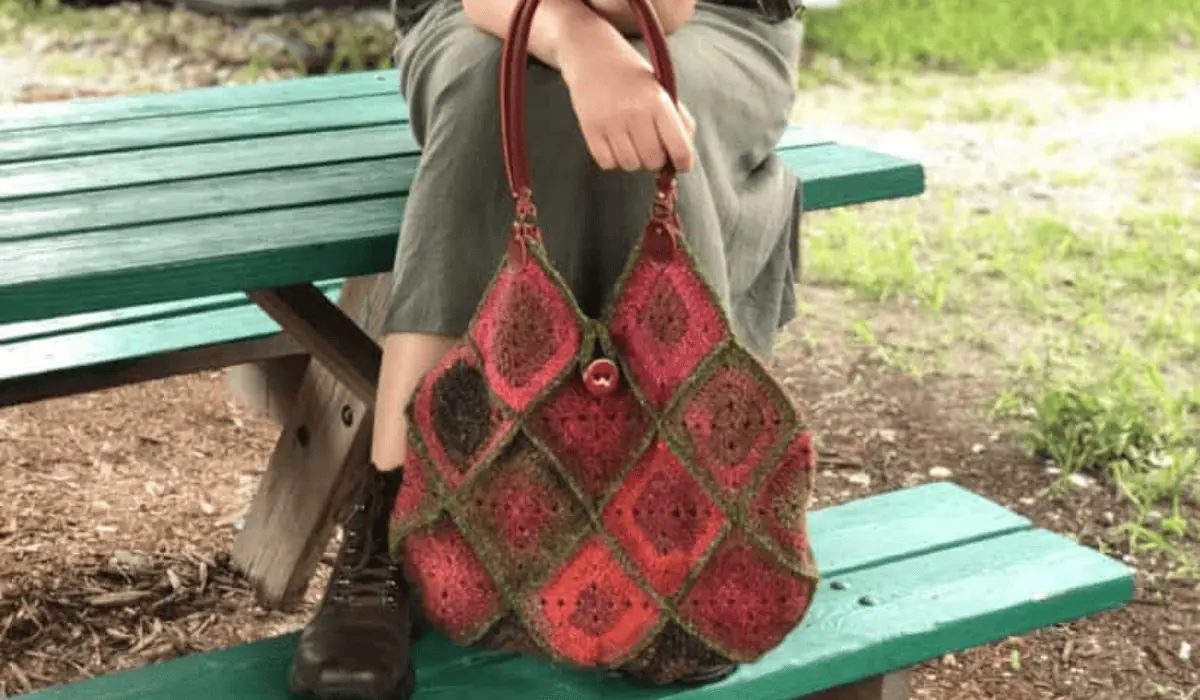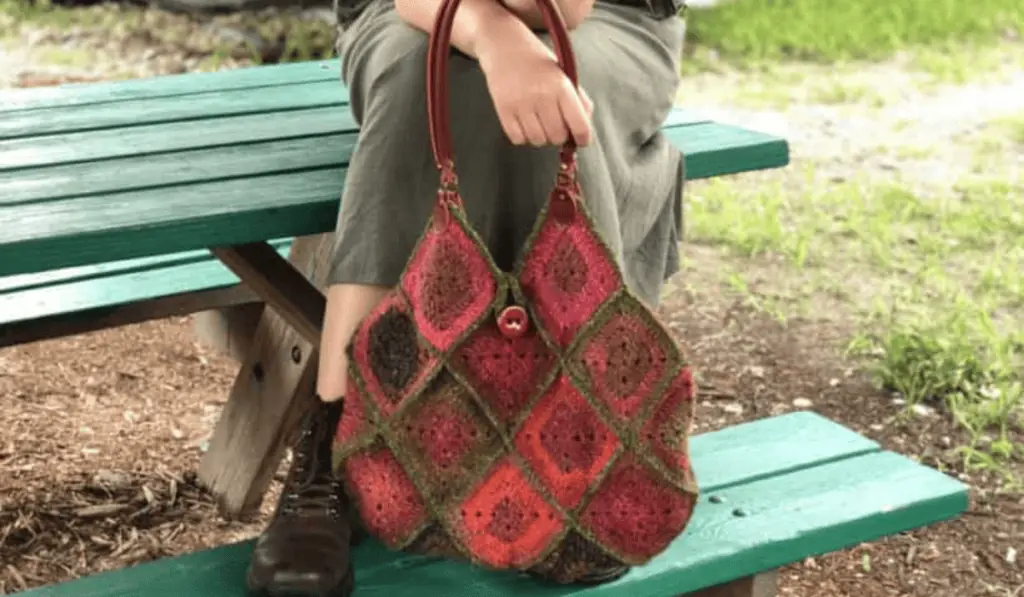 Boho Boss Bag
My Boho Boss Bag is easy, yet gorgeous and is perfect for an everyday bag. If you want something where you know everything will fit, you're going to find yourself grabbing for this one time and time again.
Sigh. The best part of all these beautiful crochet bag patterns is deciding which one you'll make first! I'd love to hear what's headed for your hook in the comments!
I love seeing your finished projects! I'd love to see your Crochet 365 Knit Too projects on Instagram, be sure to tag me @crochet365knittoo. If you are on Facebook, stop over to the Crochet 365 Knit Too Facebook page or pop over to the Crochet365KnitToo Club and share a photo! I'd love to see your work!