My friends… meet the sweetest collection of crochet bag patterns that will have your hands reaching for your favorite hook and delicious yarn before you're even done reading!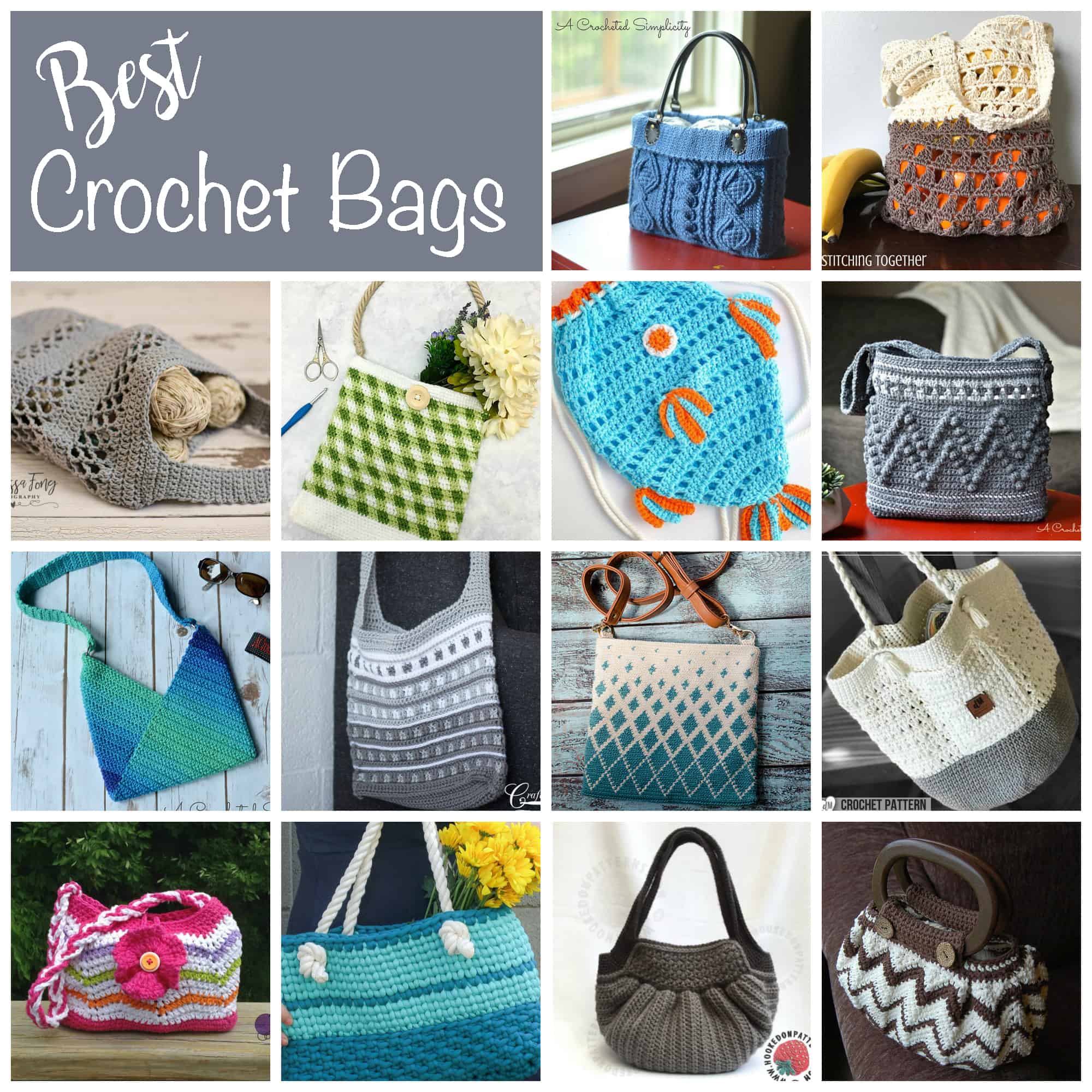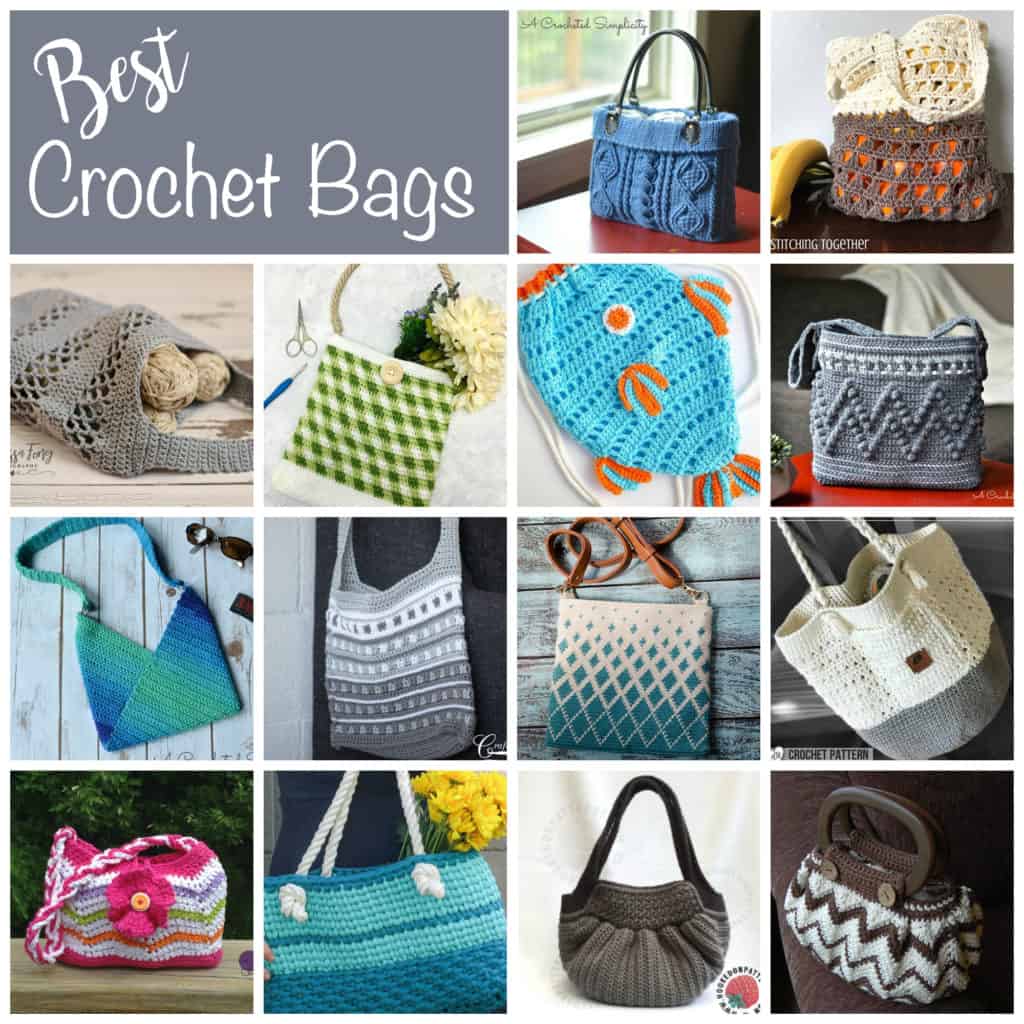 There's just something about carrying a beautiful bag that makes me feel pretty inside and out.  I can be having a bad day.  Or maybe feeling a bit under the weather.   And then I spy that bit of cuteness, grab her by her handle and suddenly… my spirit is lifted and I can't help but smile.   Maybe she's a bit sassy.  Or aloof and sleek.  Or maybe she's just a fun girl wanting to go out for the night.  It doesn't matter.  Because me and THAT girl?  We're going places! And you know what?  Life is pretty darn good!
And what makes a bag even better?  When you crochet that little Miss Sassy Pants bag YOURSELF!  I love, love, love to crochet bags.  And this collection of drool worthy bits of goodness is sure to make you fall in love too.
Here is my hand picked collection of my favorite crochet bag patterns you're sure to love.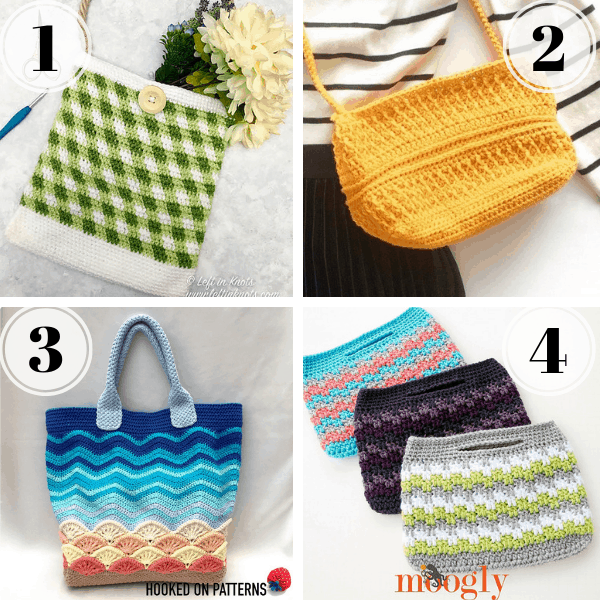 Crochet Bag Patterns for Kids

Market Style Crochet Bag Patterns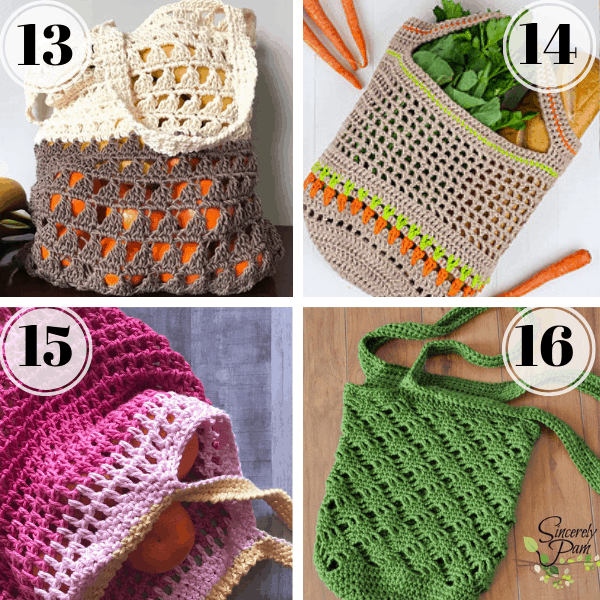 Crossbody Crochet Bag Patterns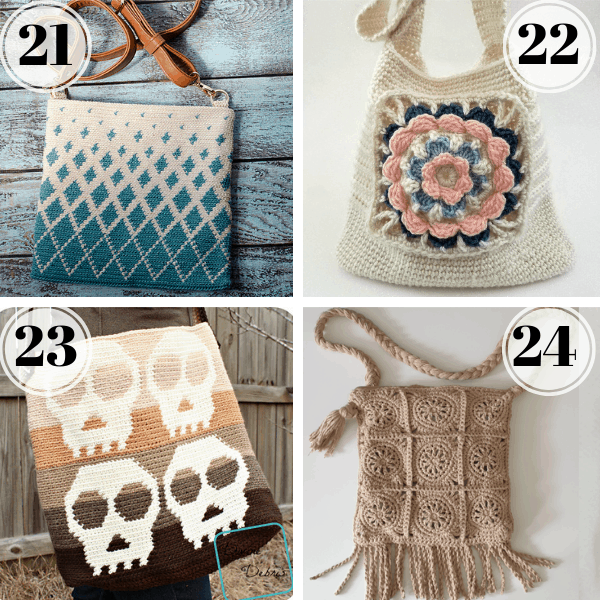 Crochet Bag Totes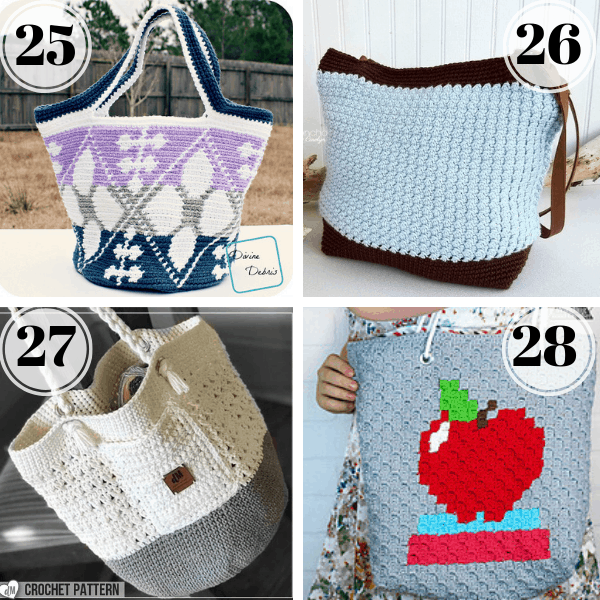 Even More Gorgeous Crochet Purse Patterns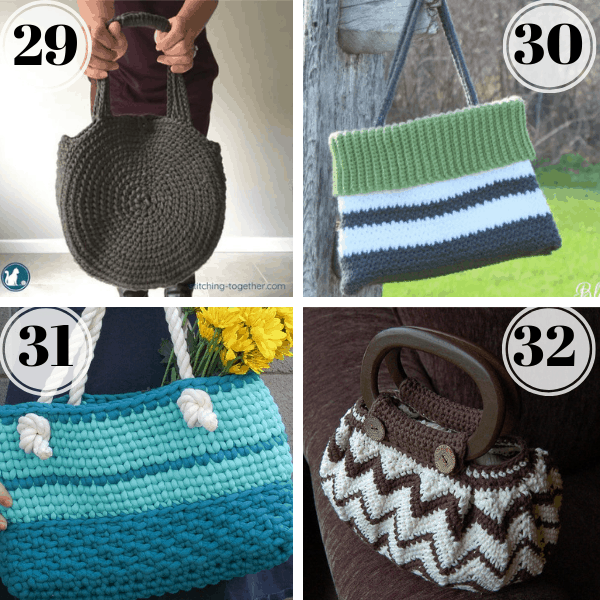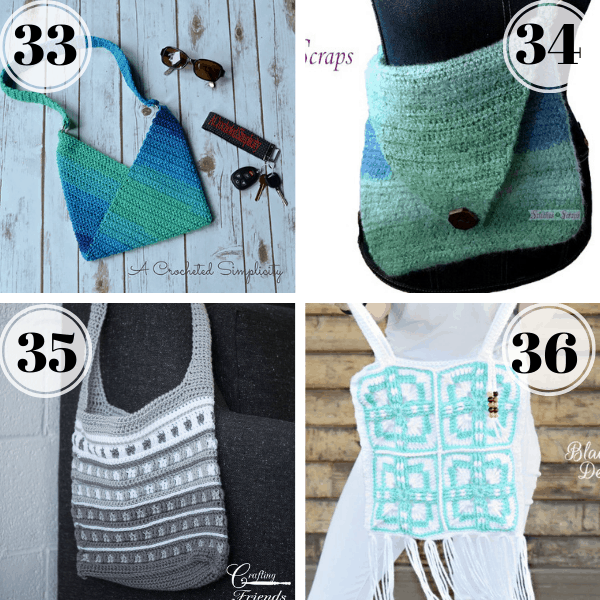 Pretty in Pink Crochet Bags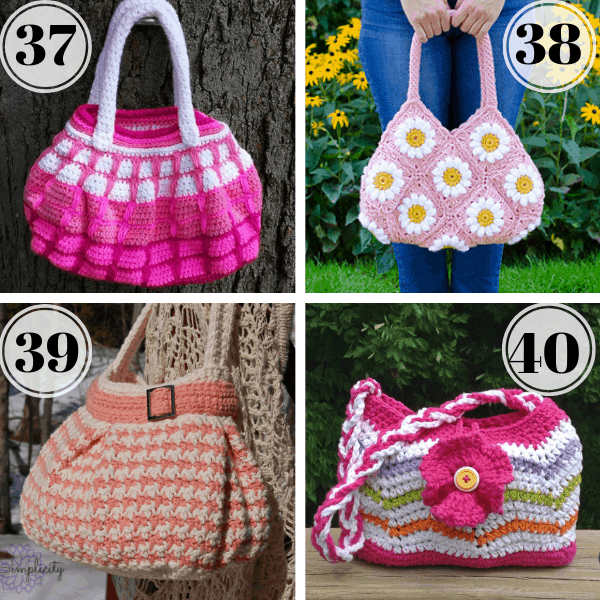 Crochet Bag Patterns Great for Toting Projects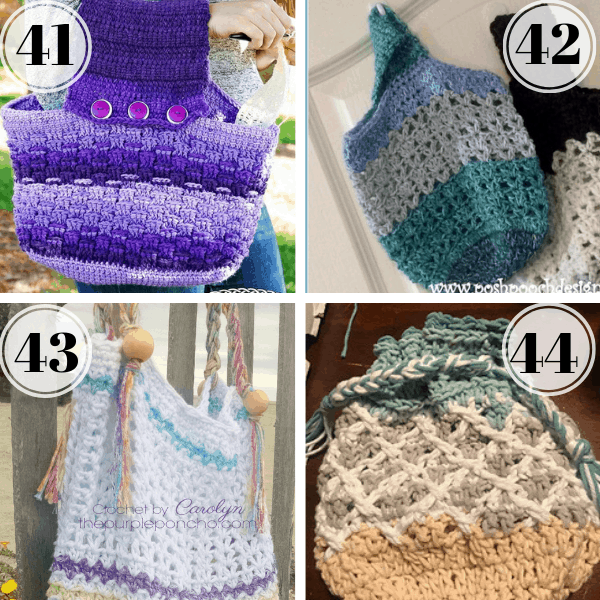 Dressy Crochet Bag Patterns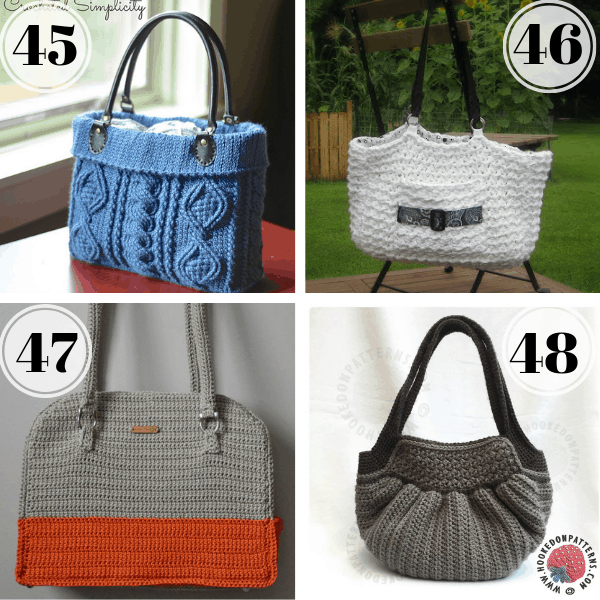 Weekend Crochet Bag Patterns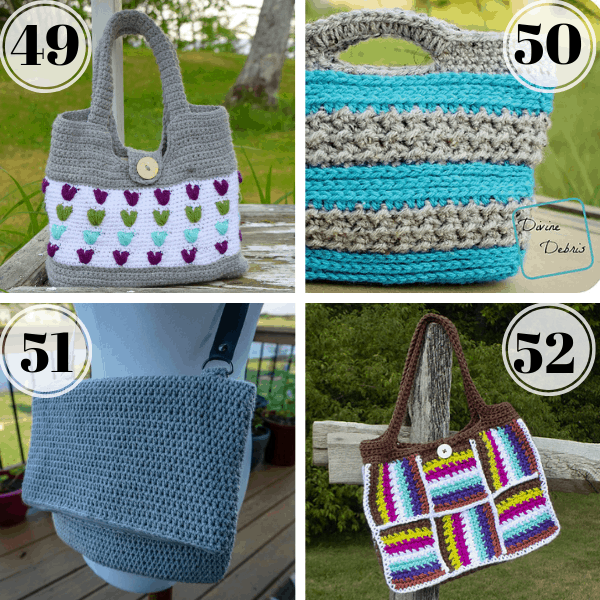 Show Stopper Crochet Bag Patterns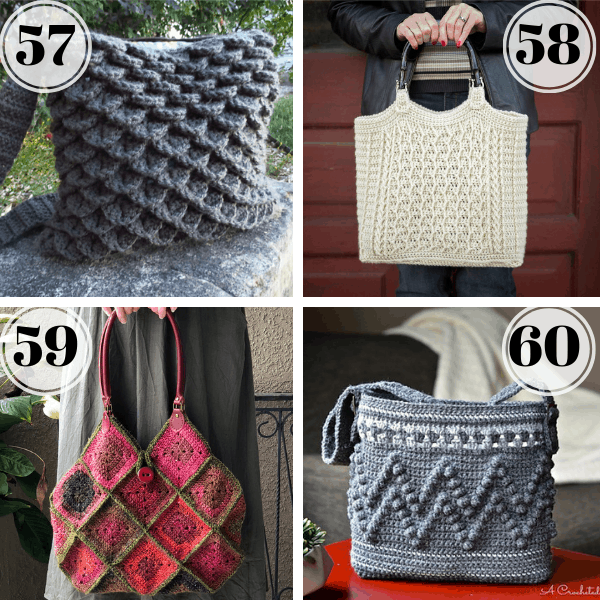 Loving all the crochet bag patterns?  Check out my entire collection of crochet bag patterns here.
Sigh.  The best part of all these beautiful crochet bag patterns is deciding which one you'll make first!  I'd love to hear what's headed for your hook in the comments!
I love seeing your finished projects!   I'd love to see your Crochet 365 Knit Too projects on Instagram, be sure to tag me @crochet365knittoo.  If you are on Facebook, stop over to the Crochet 365 Knit Too Facebook page or pop over to the Crochet365KnitToo Club and share a photo!  I'd love to see your work!