My friends, meet the crab stitch, also known as the Reverse Single Crochet.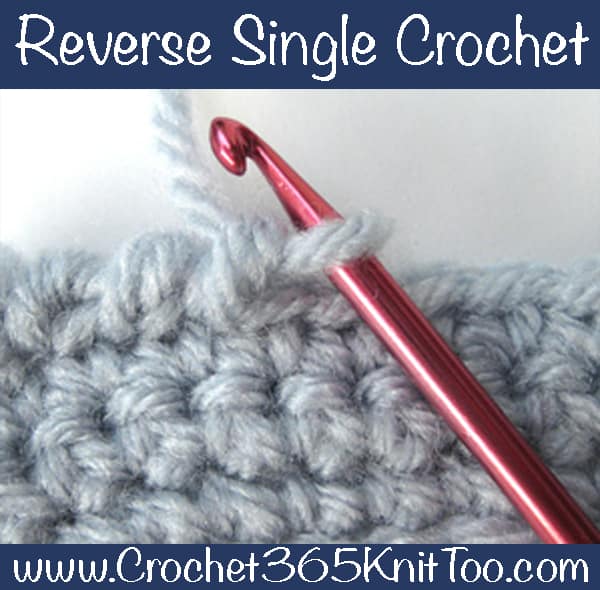 Whether you can this stitch the reverse single crochet stitch or the crab stitch, it is a fun stitch to learn that adds a decorative touch to any project.  I love to use it on the edge of a basket or hat brim.
This stitch is one of those stitches that is easy, but seems tricky.  I took these photos years ago when I was selling patterns under a different name.  I actually follow my OWN instructions and photos when I work the crab stitch if I forget how to work it.  Here it is, step by step!
How to Work a Reverse Single Crochet Stitch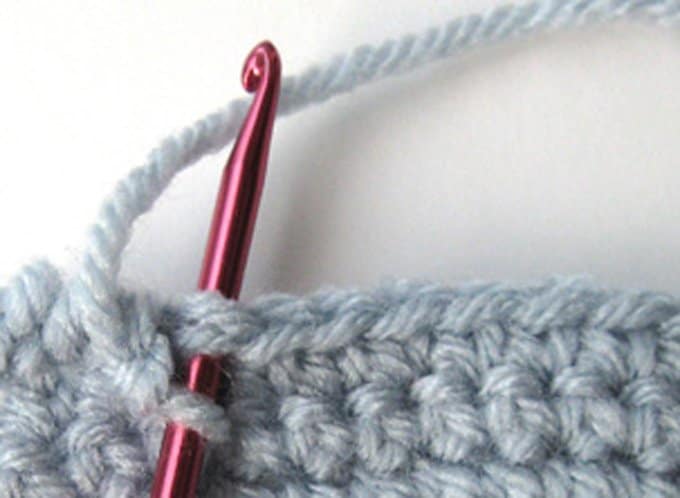 As you may have guessed, a reverse single crochet is worked the OPPOSITE direction from a "normal" single crochet. So you normally work crochet from right to left.  A crab stitch (reverse single crochet) is worked from left to right.
Step 1:
Ch 1, working from left to right, *insert crochet hook into the next sc. Turn hook to the left side, grab yarn and pull through.

Step 2:
There are now 2 loops on the hook. Draw up a loop, bring yarn over the hook again and draw this loop through both loops on hook.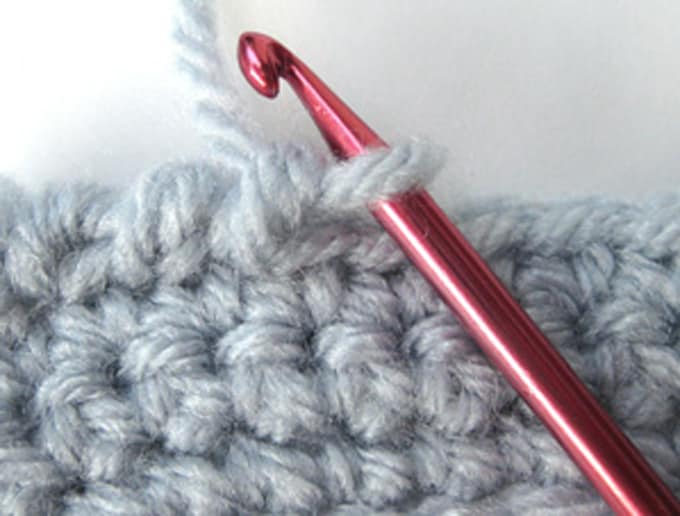 Step 3:
Crab stitch complete. Repeat steps one and two, working a stitch into each stitch around work.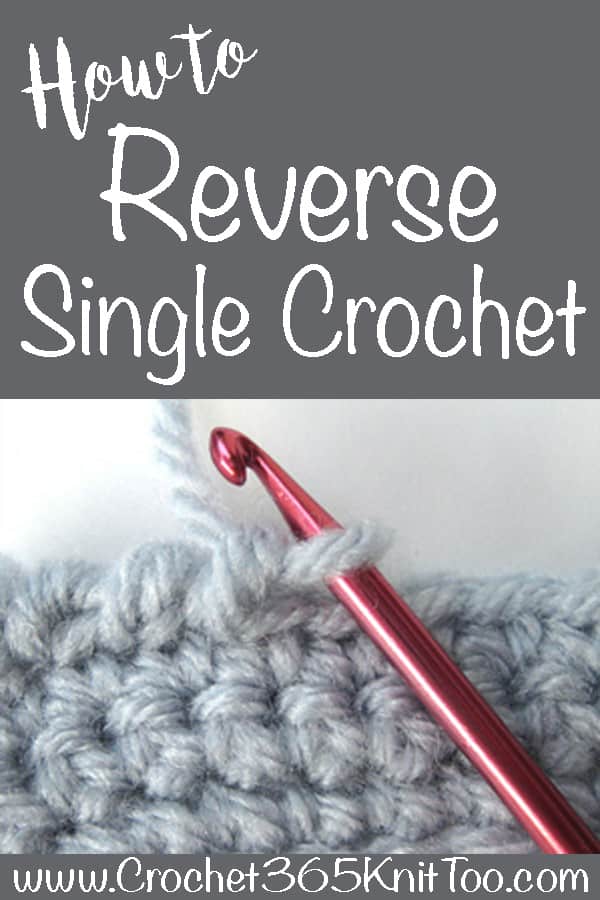 And there you go:  The Reverse Single Crochet… or if you prefer you can call it the Crab Stitch.  An easy stitch that looks amazing and is now easy to learn!