Men's Crochet Sweater Patterns: Perfect for Cool Temps
This post may contain referral/affiliate links. Please read my disclosure for more info.
Looking for a men's crochet sweater sure to rock a wardrobe? These handsome patterns are perfect!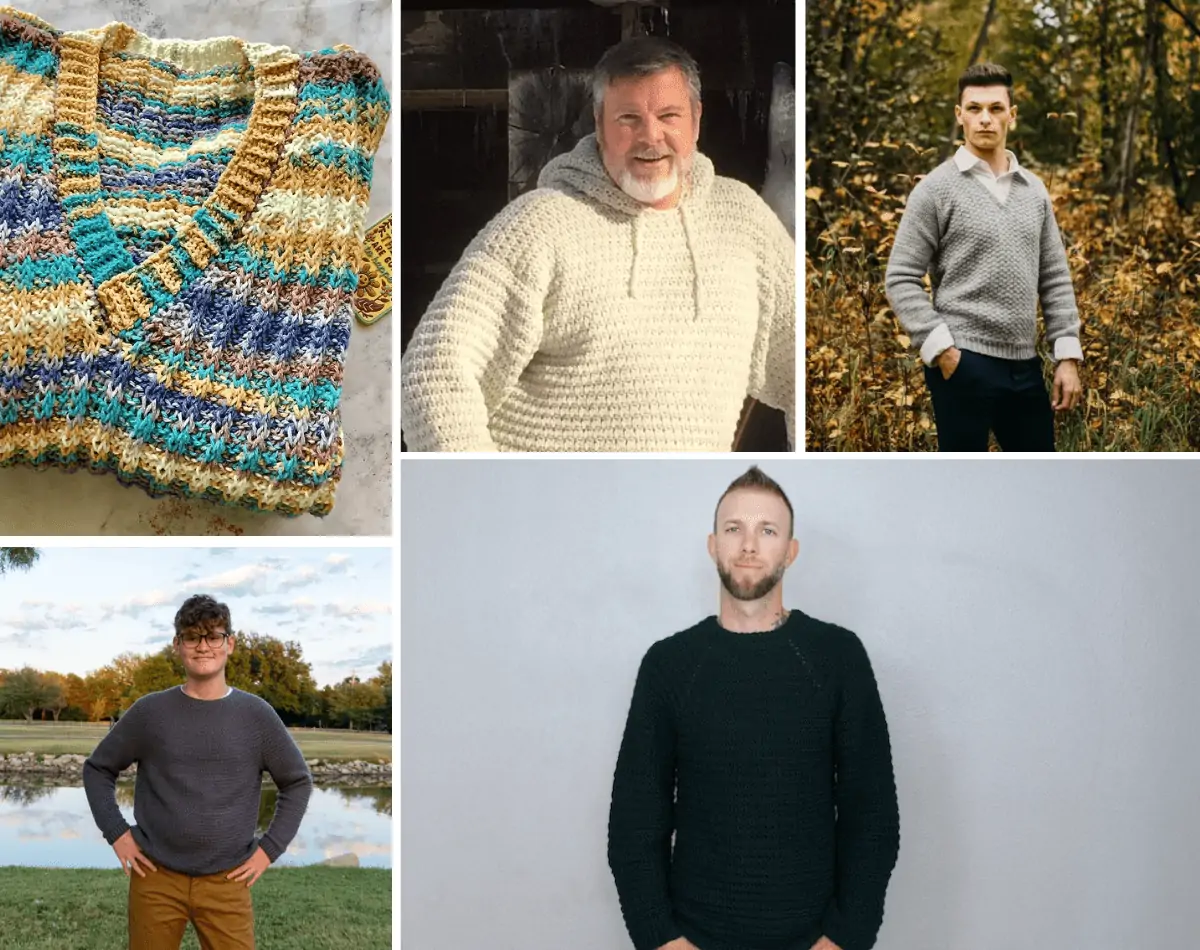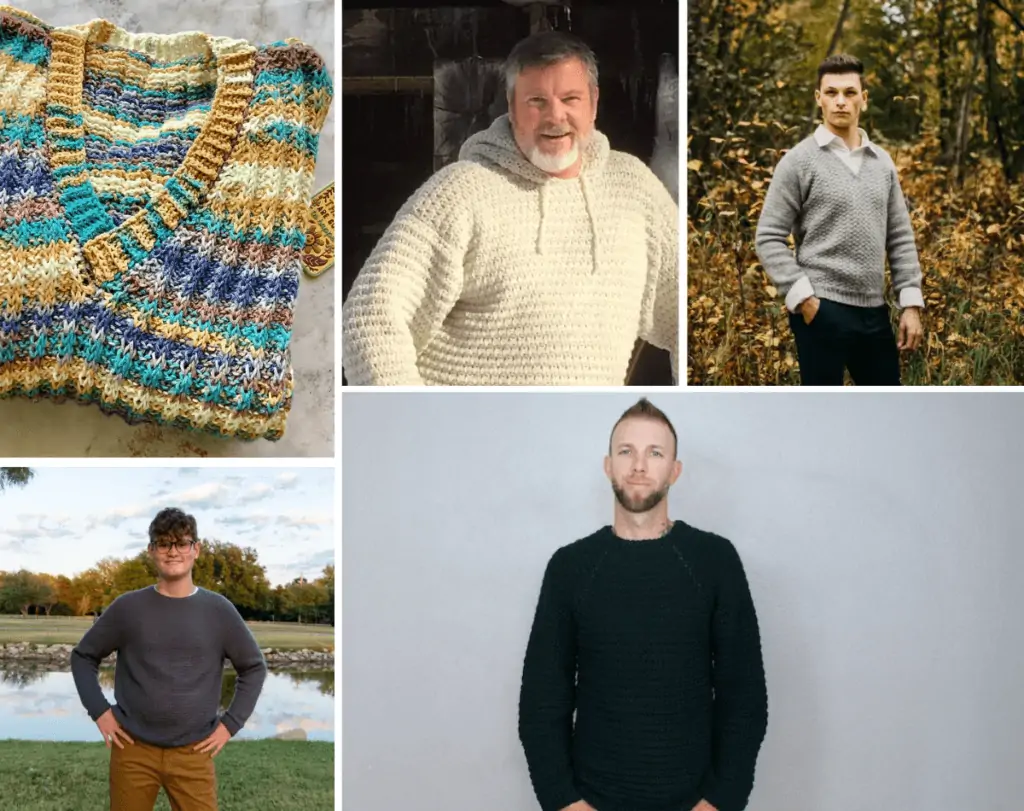 These mens crochet sweater patterns will make the perfect gift, or they may just be so cute that you end up keeping them for yourself! Remember, if you want an oversized version of any of these sweaters, make sure to size up one or two sizes in your crochet garments.
Most of these patterns use a variety of basic crochet stitches, so make sure that you know how to work a single crochet stitch, double crochet stitch, and slip stitch (sl st). Since these great patterns won't take a long time to complete, your handsome sweater is just a few steps away!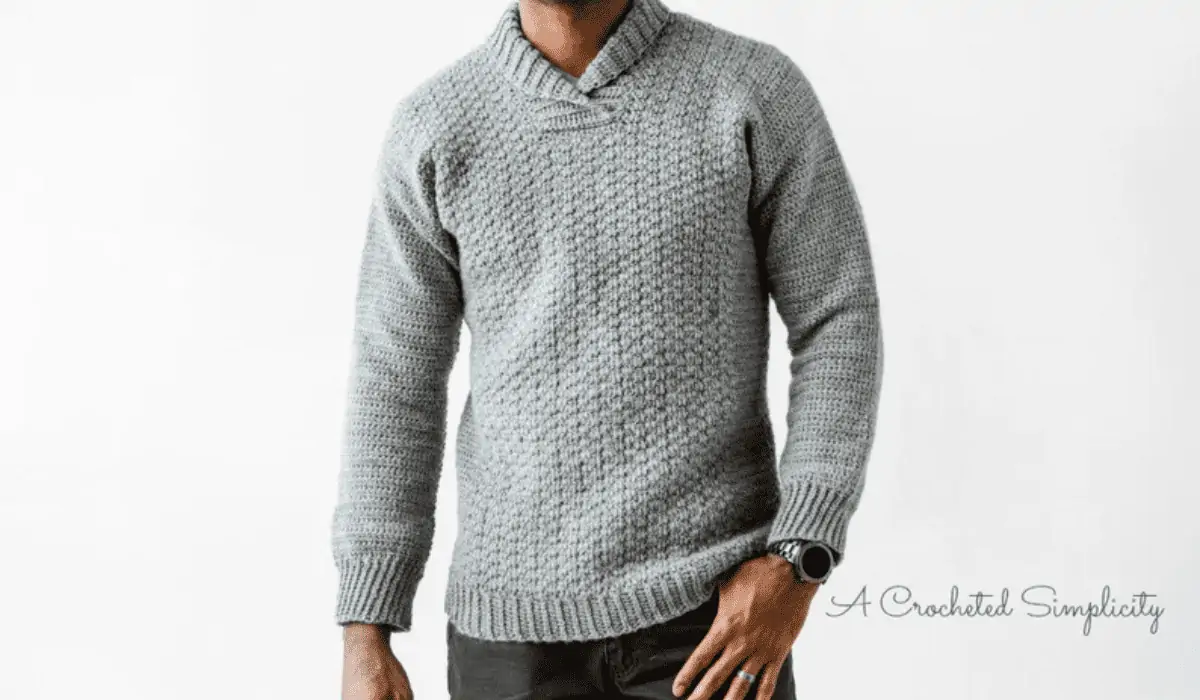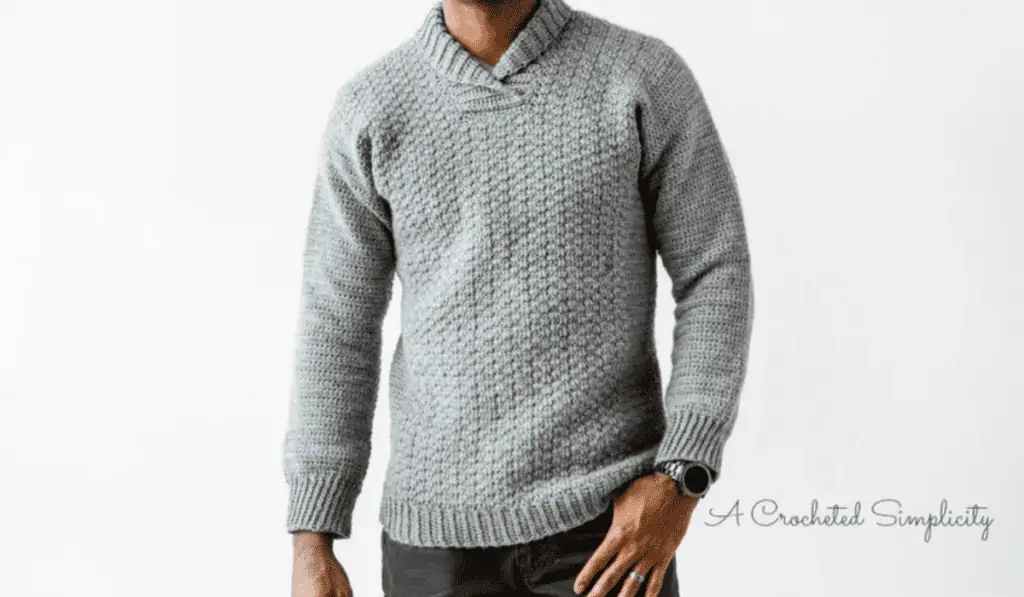 I love the collar on this Wulf men's pullover by A Crocheted Simplicity. Plus, I really like that this pattern has instructions for how to lengthen both the sleeves and the torso if you're making this for someone who is rather tall.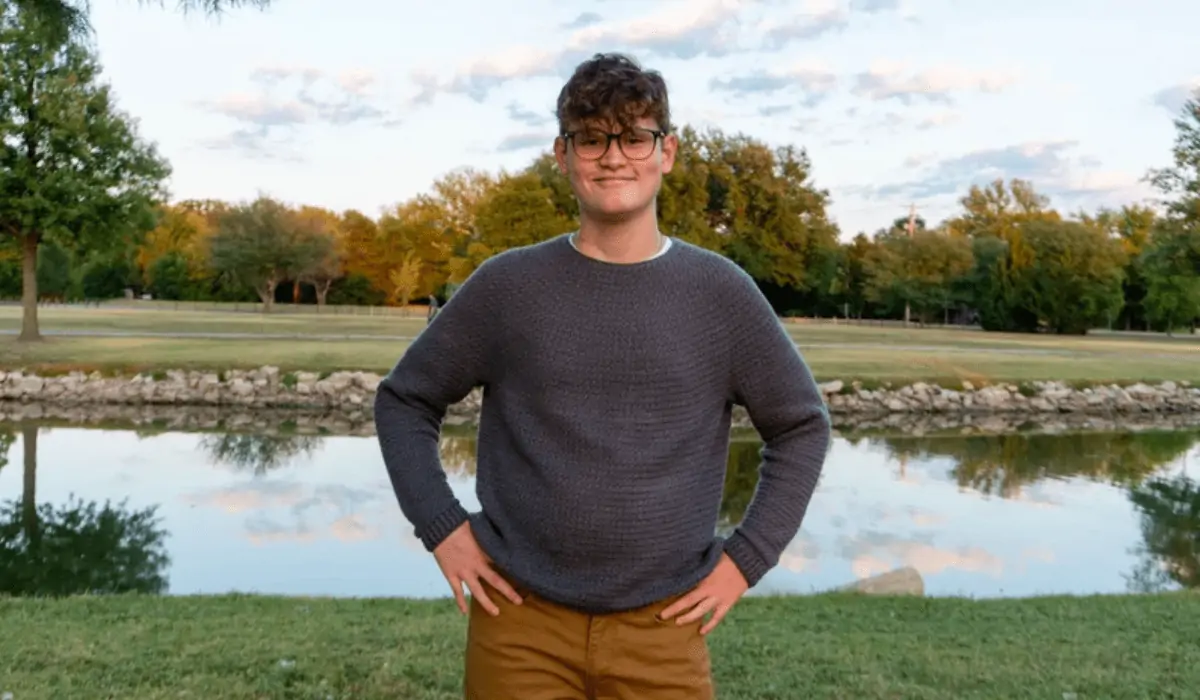 The Denzel sweater crochet pattern by Heart Hook Home is super cute while still looking super lightweight, making it perfect for the beginning of Fall, while we're waiting for the weather to get cooler.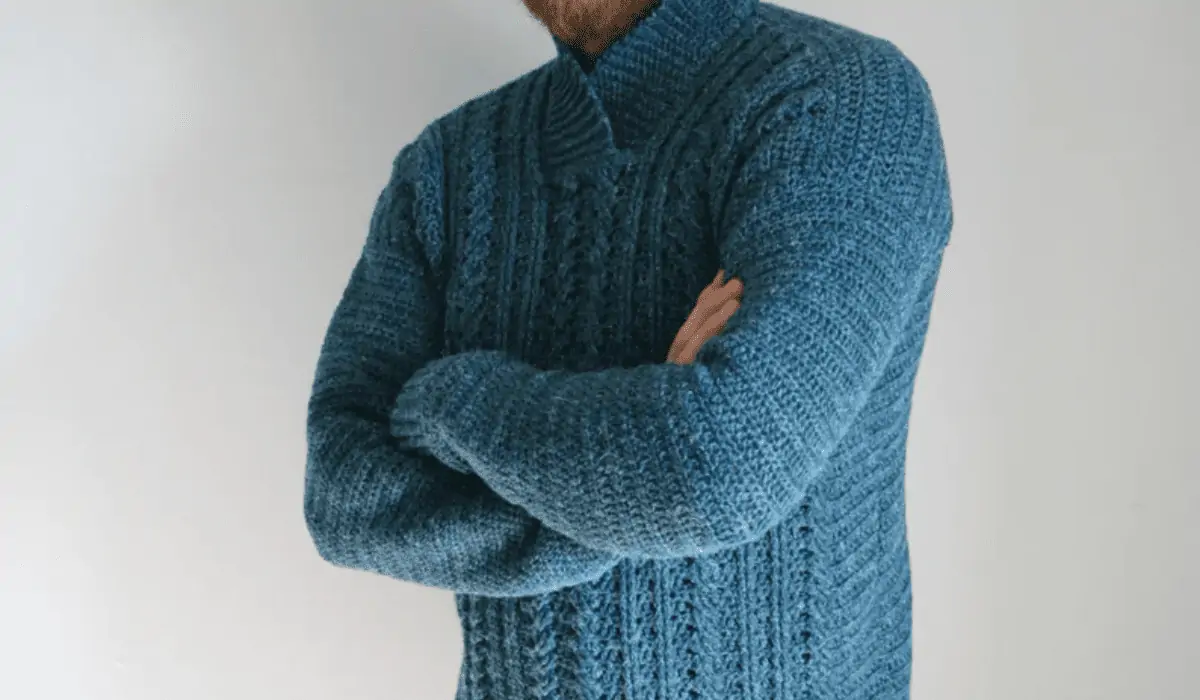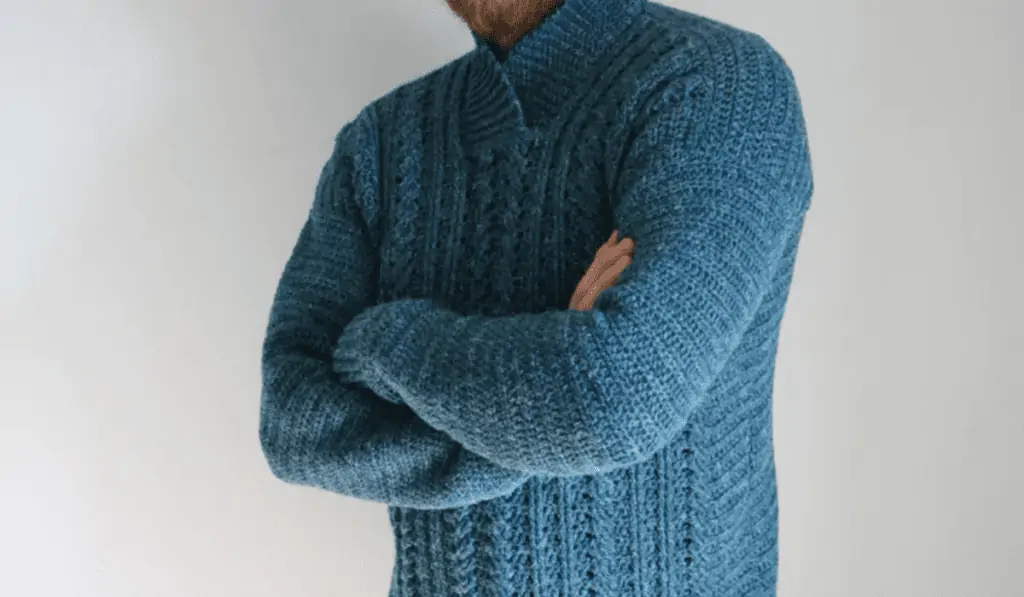 Get ready for cold Winters with this Dapper Dad classic crochet pullover by MJ's Off The Hook Designs. The stitching on this crochet pullover sweater really adds some fun detailing on the front while maintaining an easy stitch pattern for the rest of the sweater.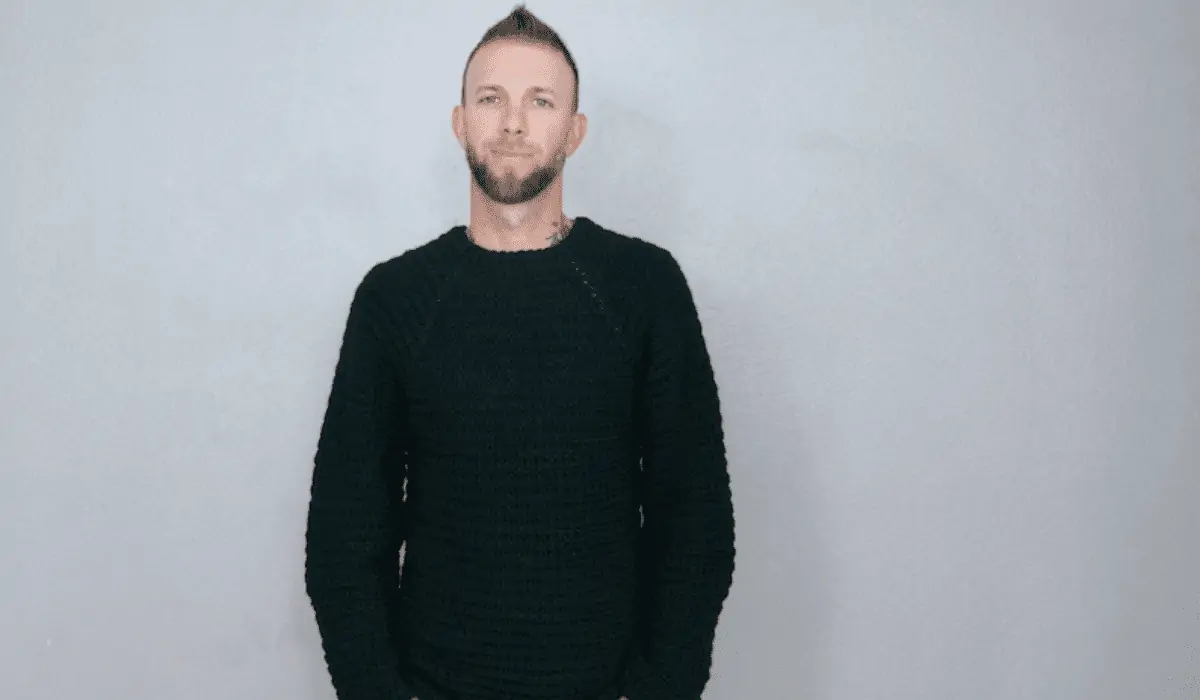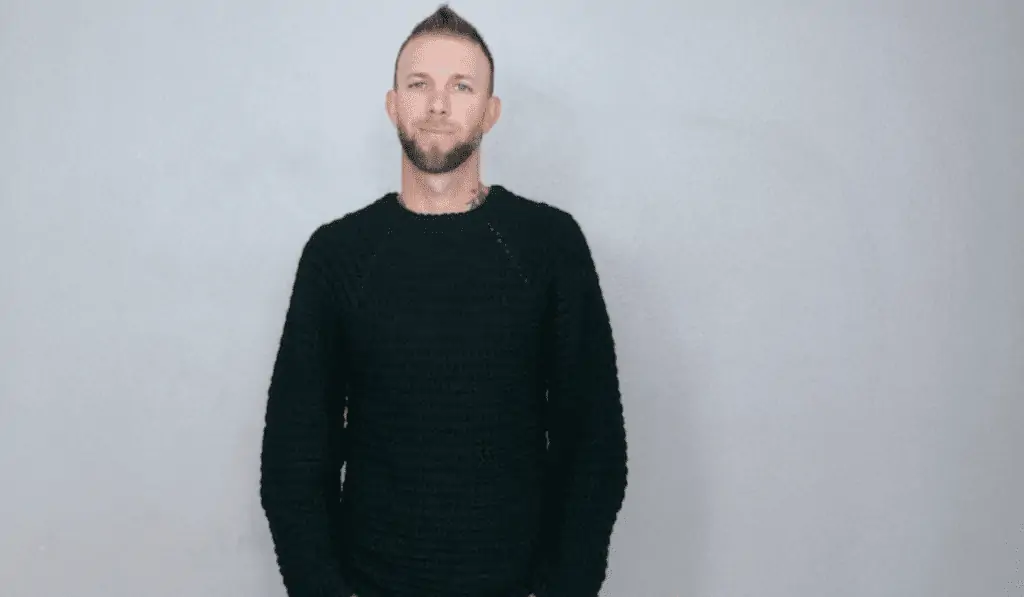 Sometimes, you need a simple handsome pullover sweater, and this pattern by Two Brothers Blankets is so cozy. You could make a whole bunch of them in all your favorite colors!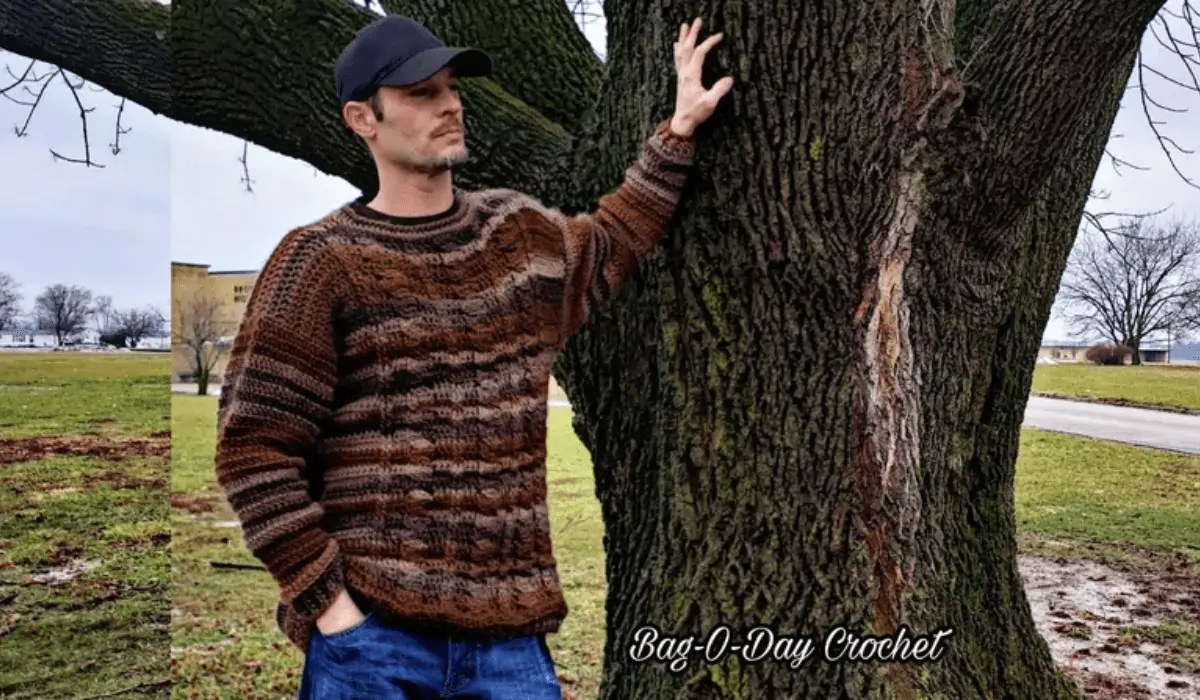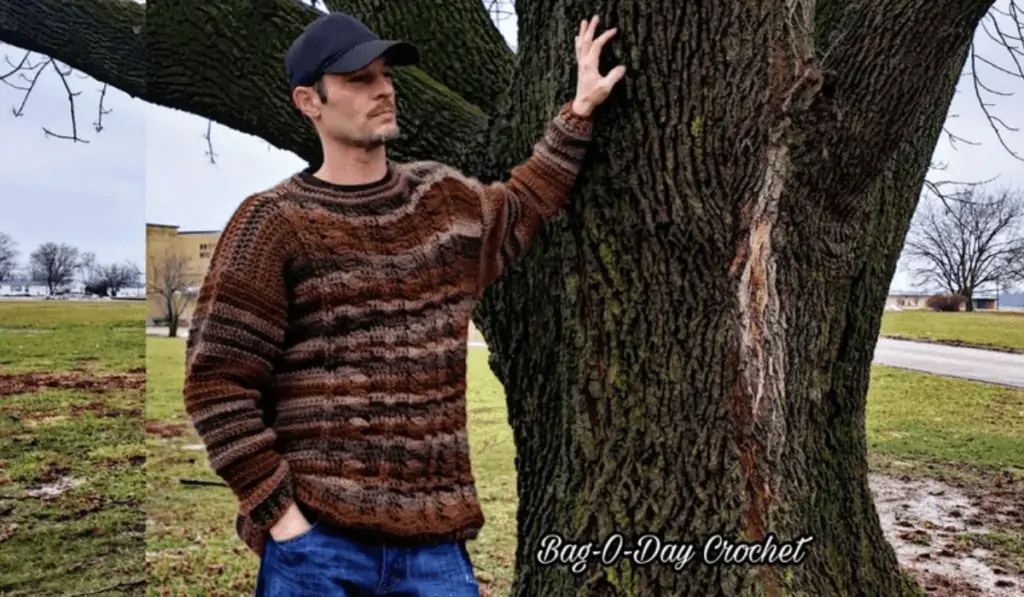 I love the yarn choice on the crochet cable pullover by Bag-O-Day Crochet! The sleeve measurements are also super helpful to know so that they can be expanded if you have some particularly tall folks in your family. This pattern also includes a video tutorial for anyone who needs a bit of extra help.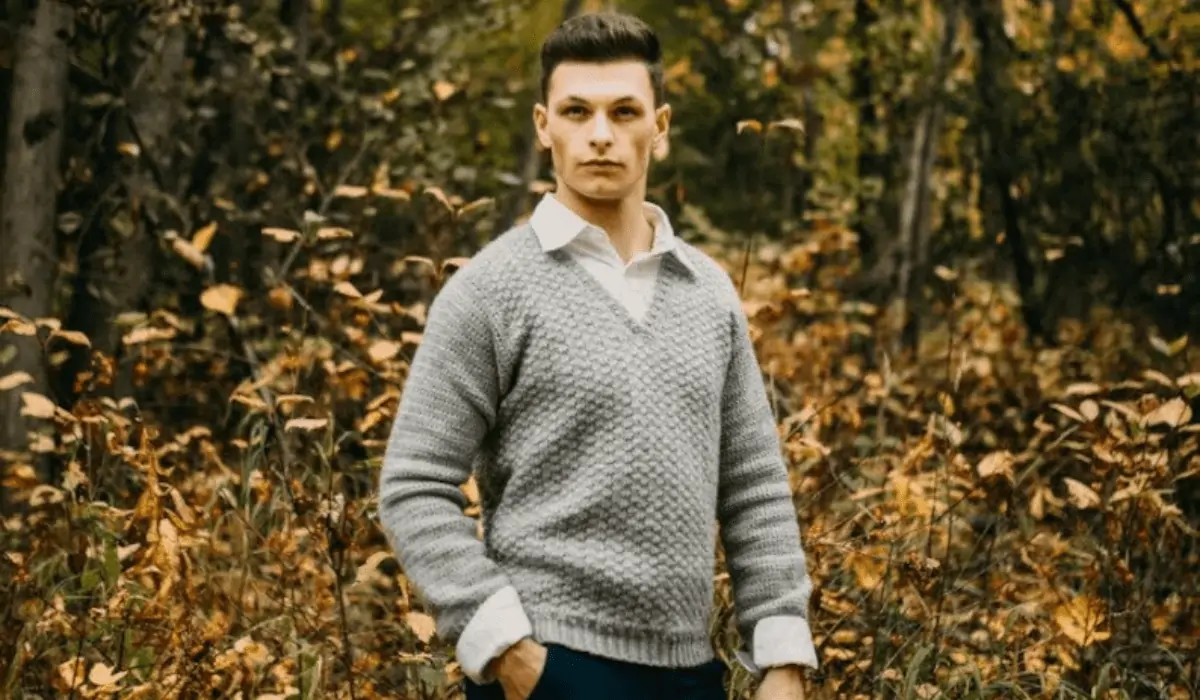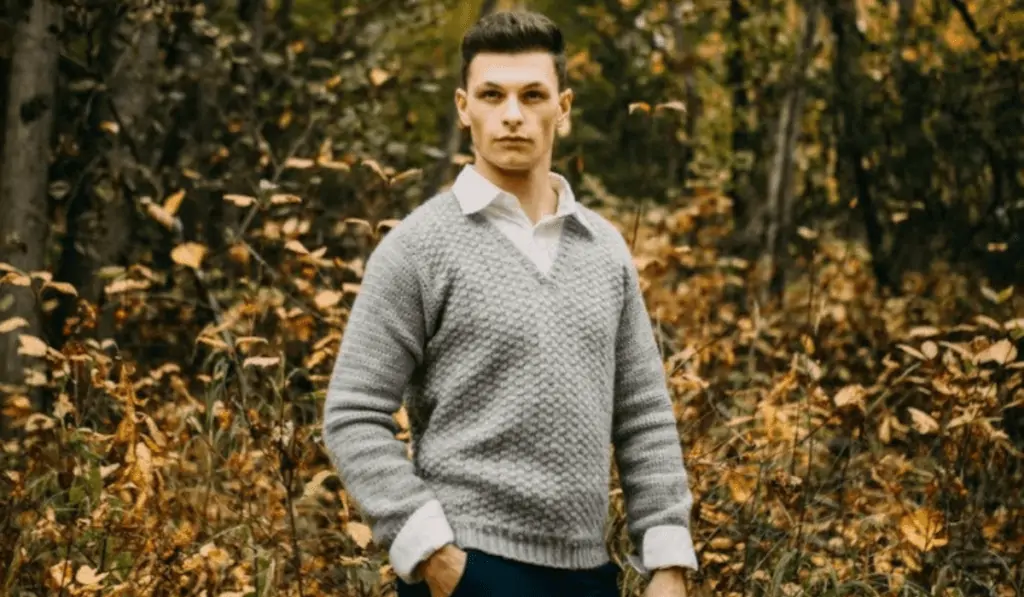 The stitch pattern on the Breckenridge Men's V-Neck Pullover by A Crocheted Simplicity is absolutely darling. I love the options that this sweater provides, you could pair it with some dress slacks for a more formal occasion or dress it down for family gatherings.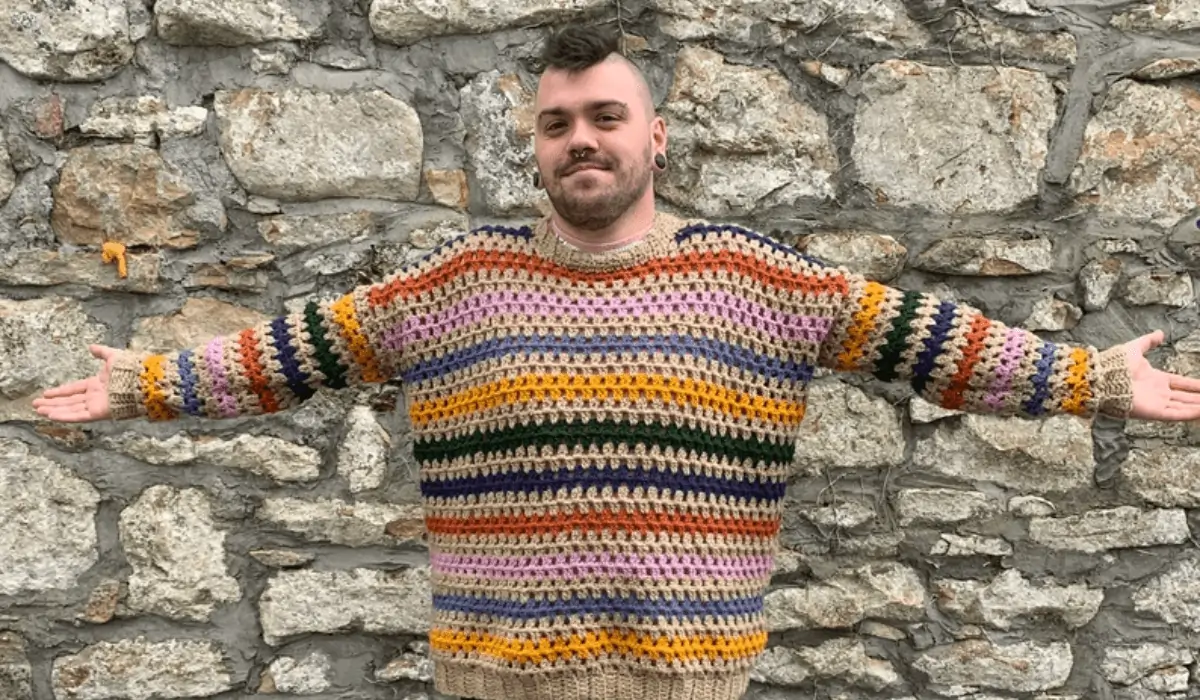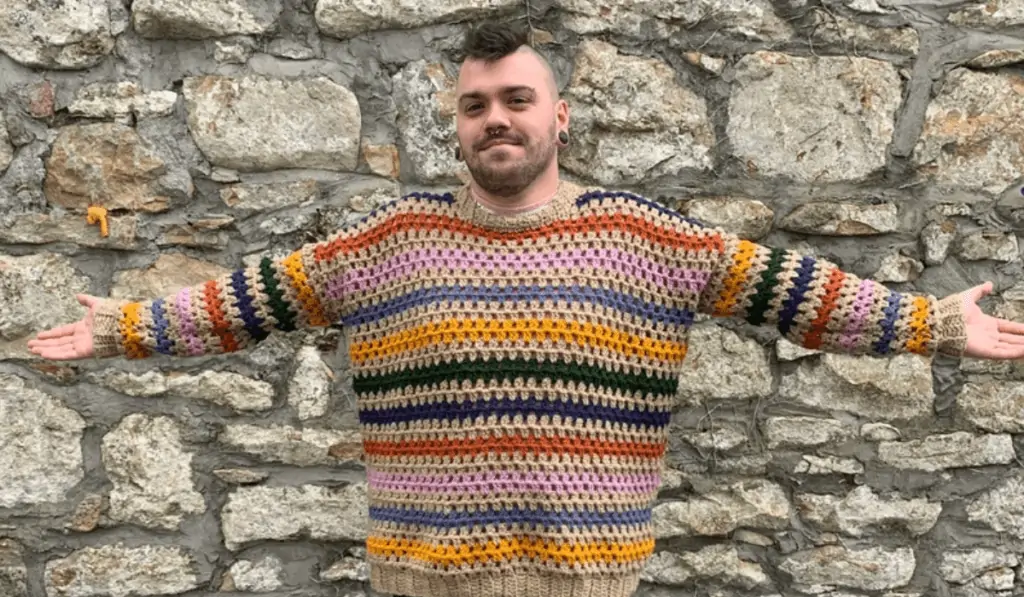 Who doesn't love a beautiful striped sweater? This pattern by Moody Goose is so cute and fun! If you are looking for a crocheted sweater that has a fun, casual vibe for going and getting coffee with your friends, there is no better sweater for you.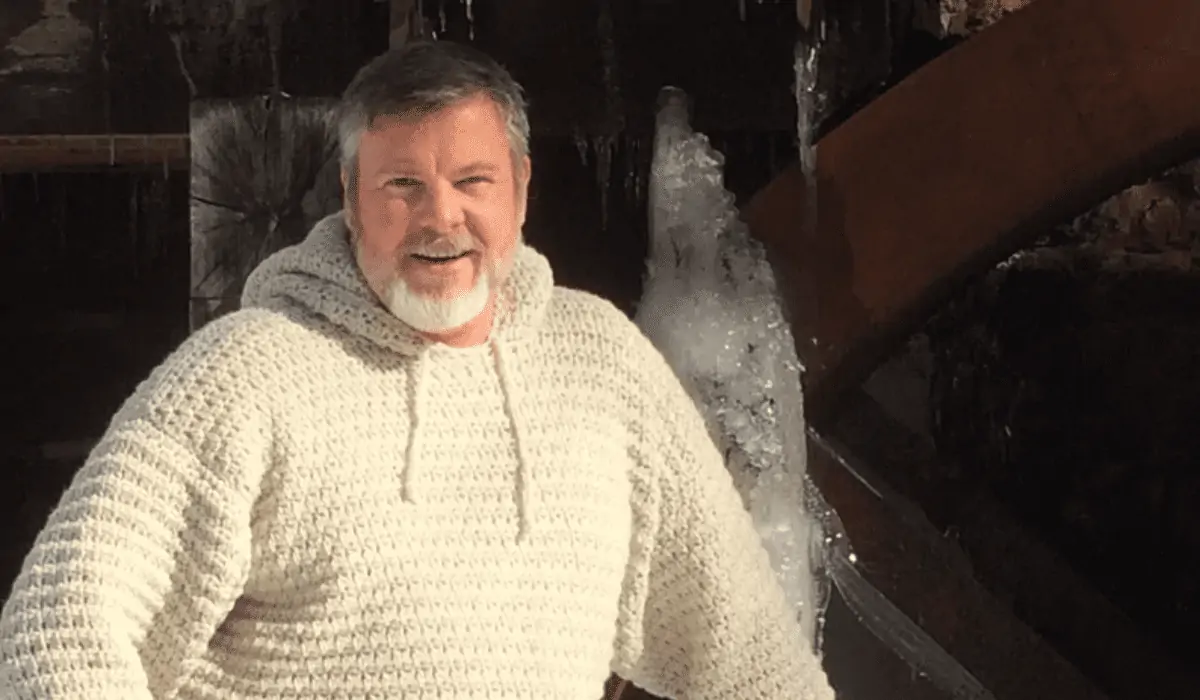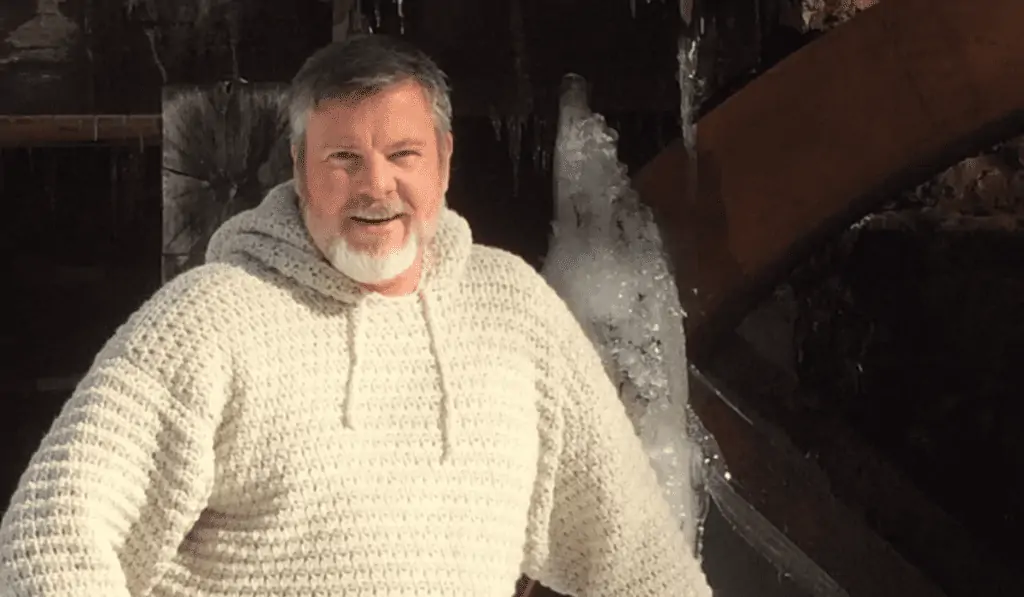 There's nothing more comfortable than a crochet hooded sweater when you're having a cozy day. This pattern by Dunmire Crochet Corner simply takes the cake for comfort. I also really like that this men's crochet sweater pattern includes drawstrings on the hood.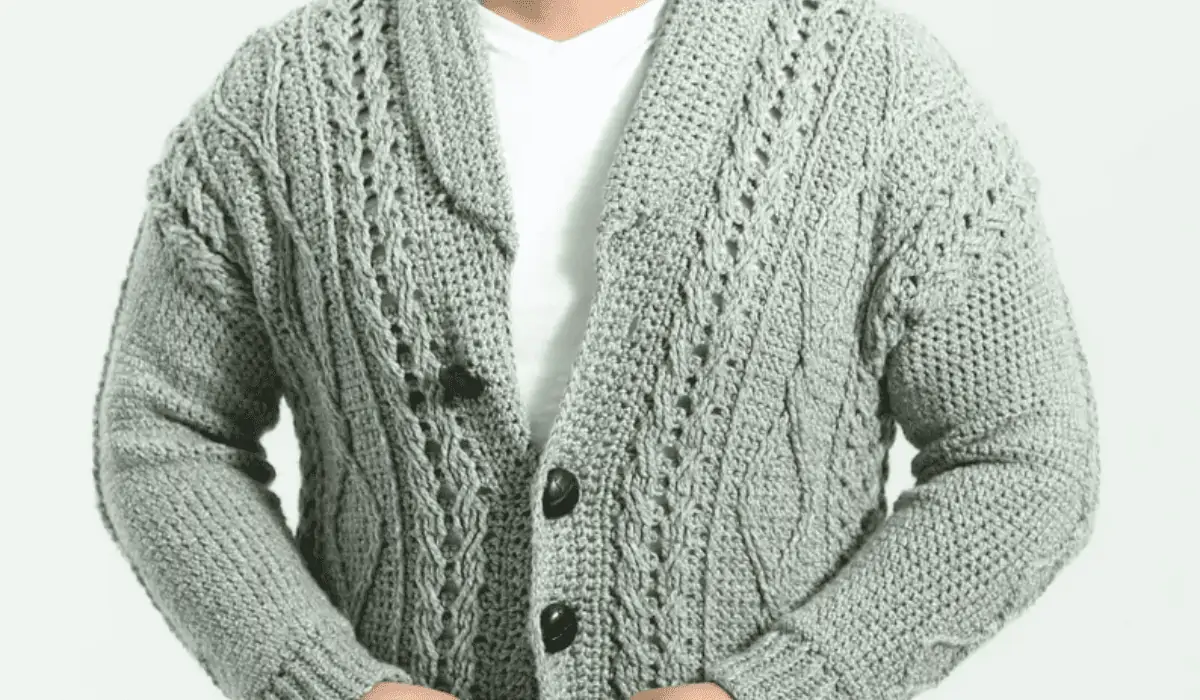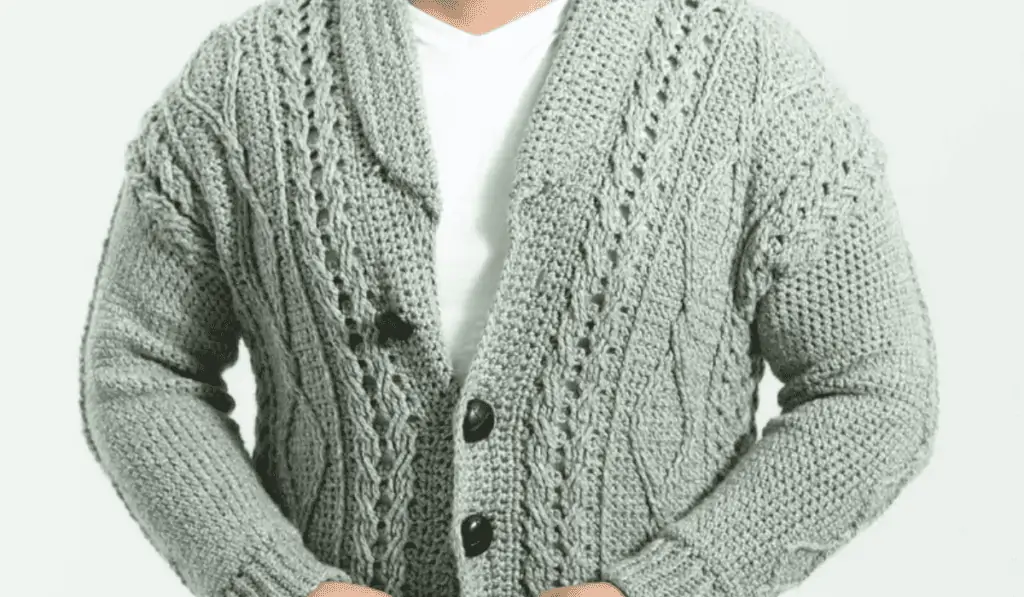 I love when crochet cardigan patterns have big buttons since I always love to button up a cardigan. It definitely helps that this is such a beautiful cable cardigan as well. The Celery Seed pattern by Maybe Katie Designs US is simply a must for anyone looking for a cute crochet pattern for everyday wear.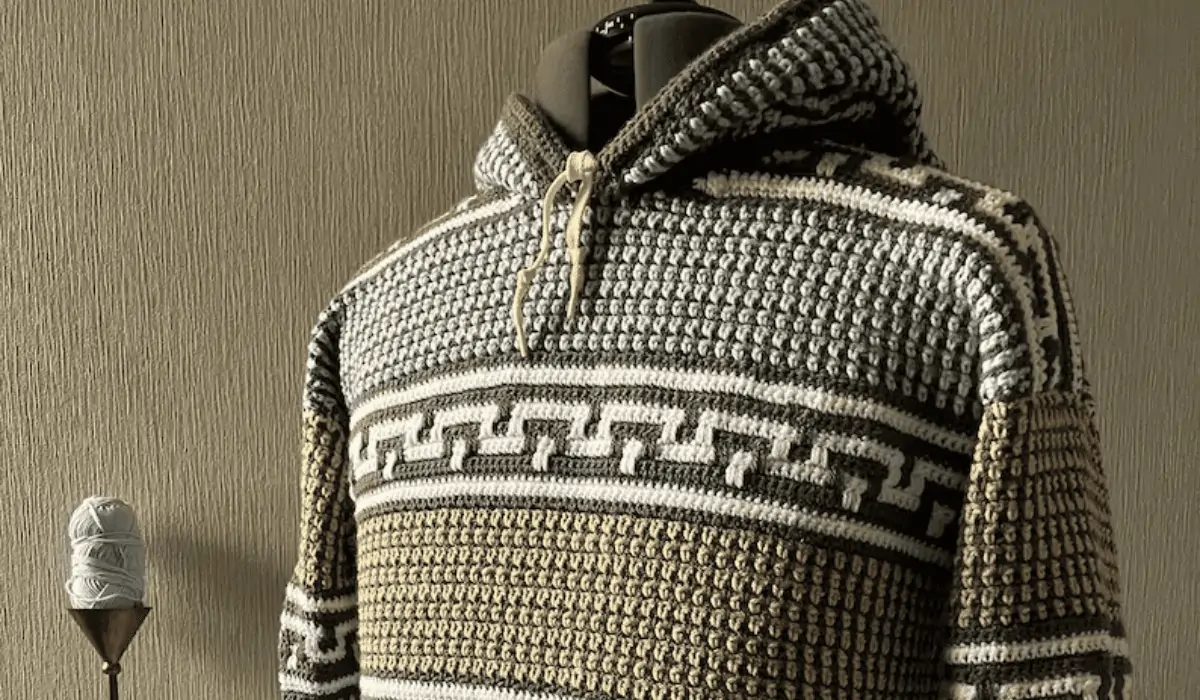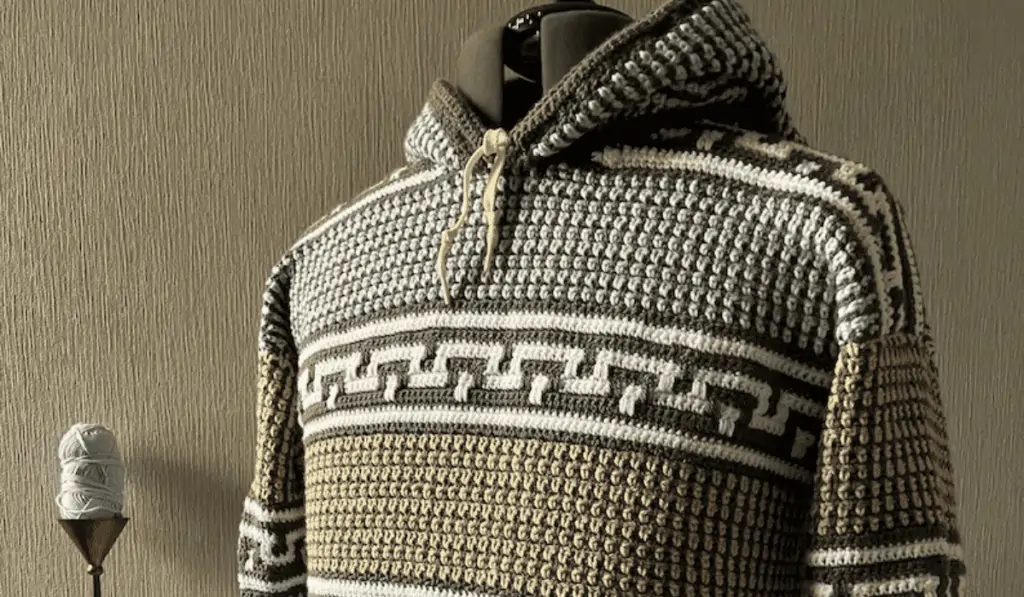 This cute crochet sweater is by Seyhall Crochet Design and I absolutely love the different designs on this pattern. Plus, I really appreciate that this men's crochet sweater pattern includes the option of adding a front pocket for those that need it.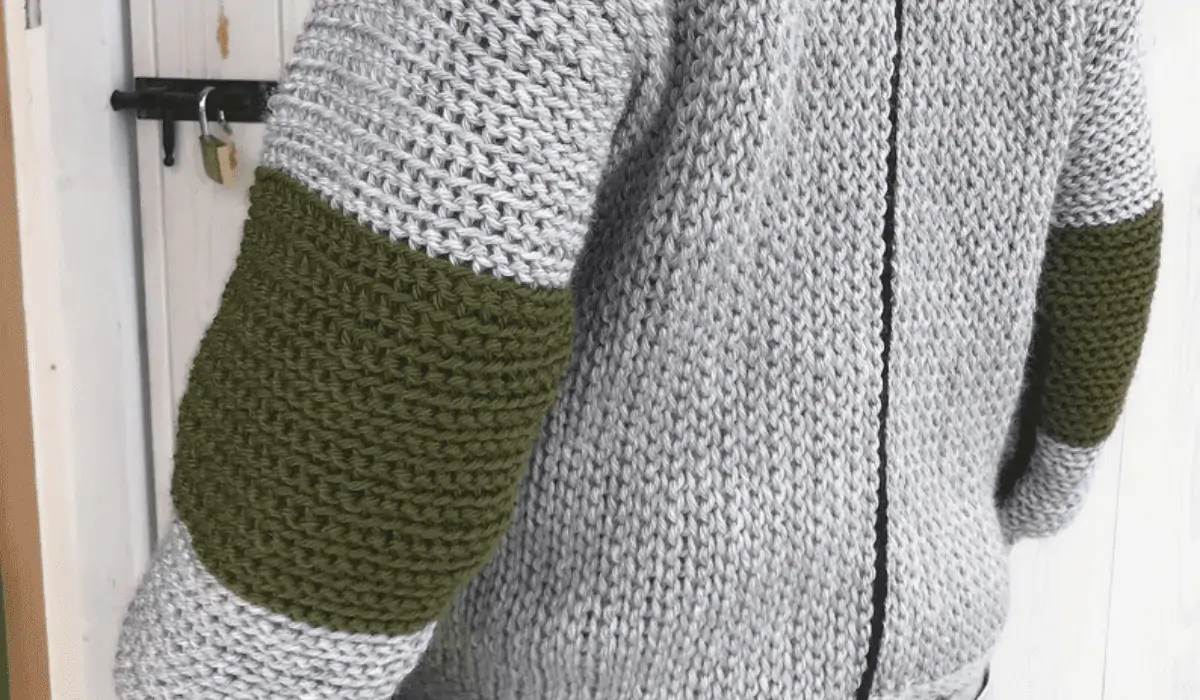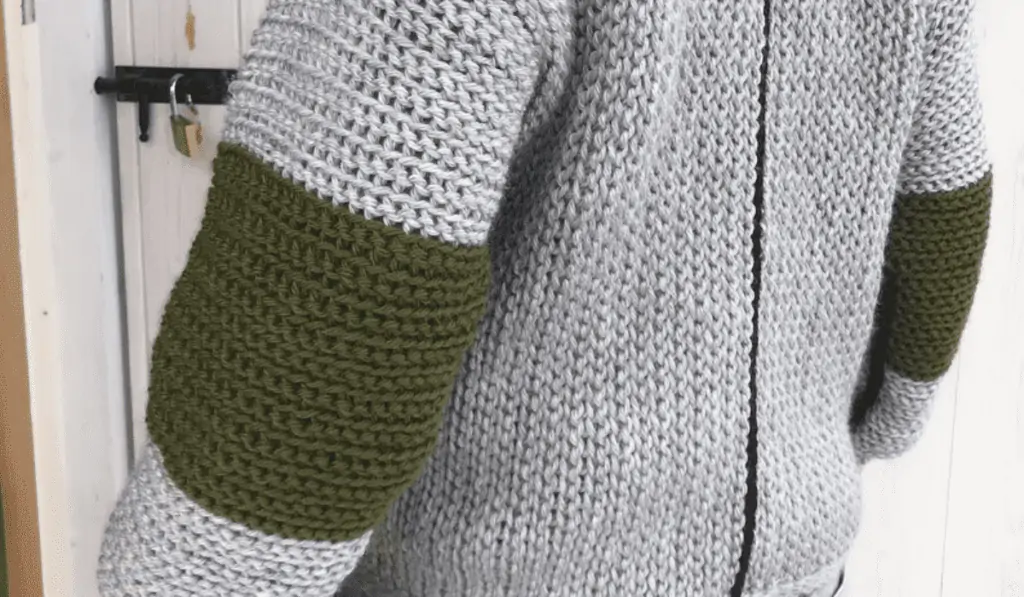 This crochet sweater pattern by Capitana Uncino has a lot of different, interesting details on it that really make this something new and original. This would make it a perfect gift for someone who likes clothes that are a little out of the box, but still super fun!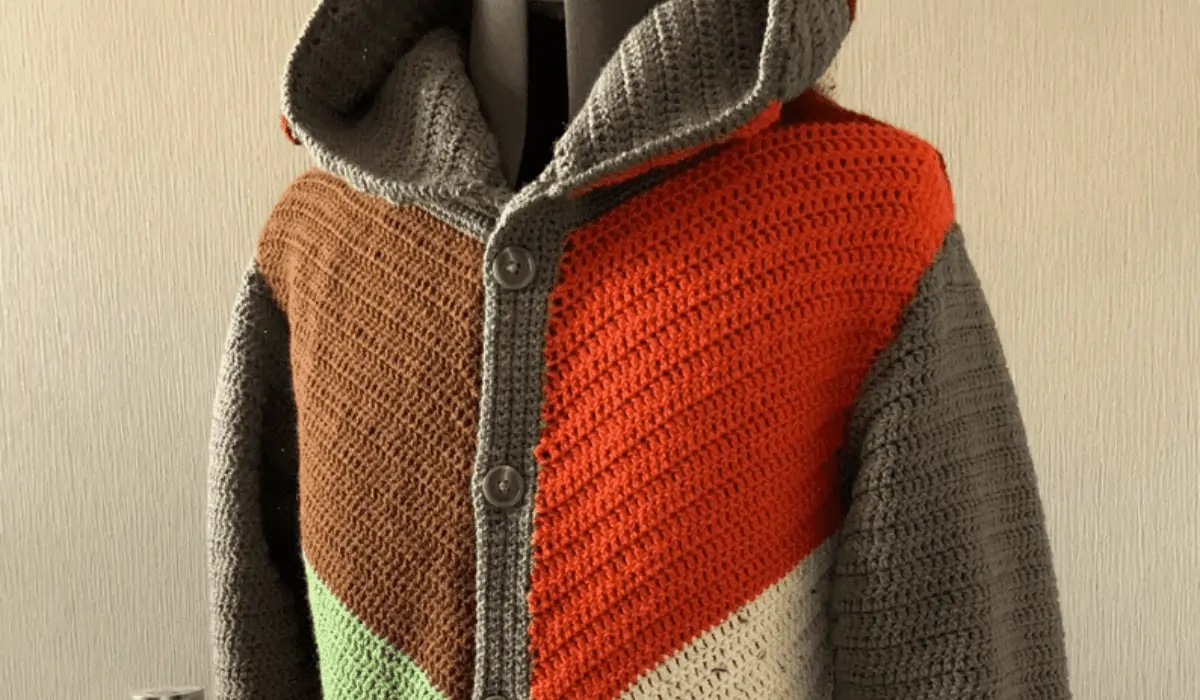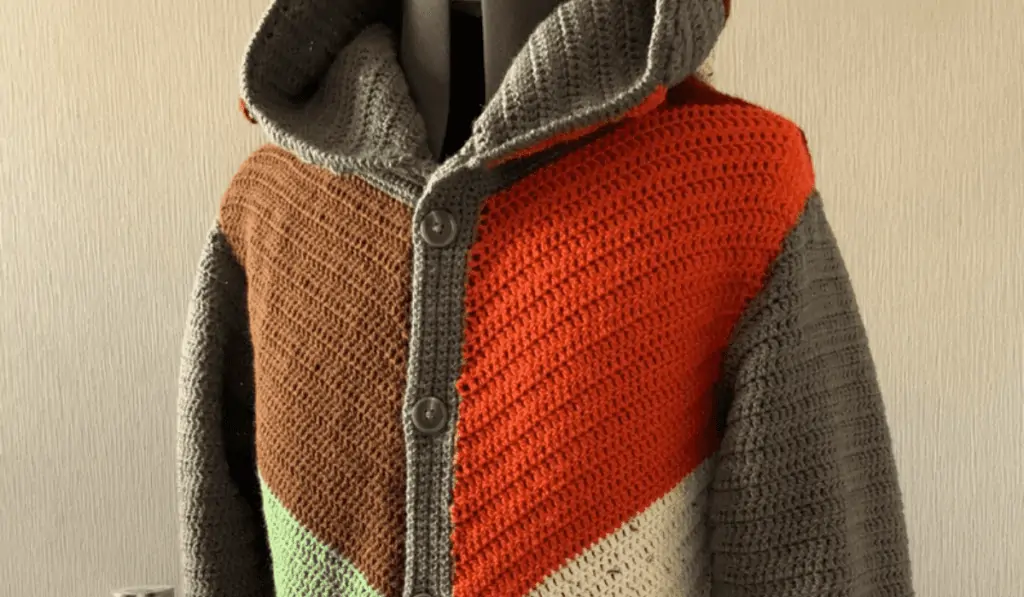 A fun patchwork crochet cardigan pattern is something that everyone needs, honestly. I adore this pattern by Seyhall Crochet Design and it also might be a great stash buster.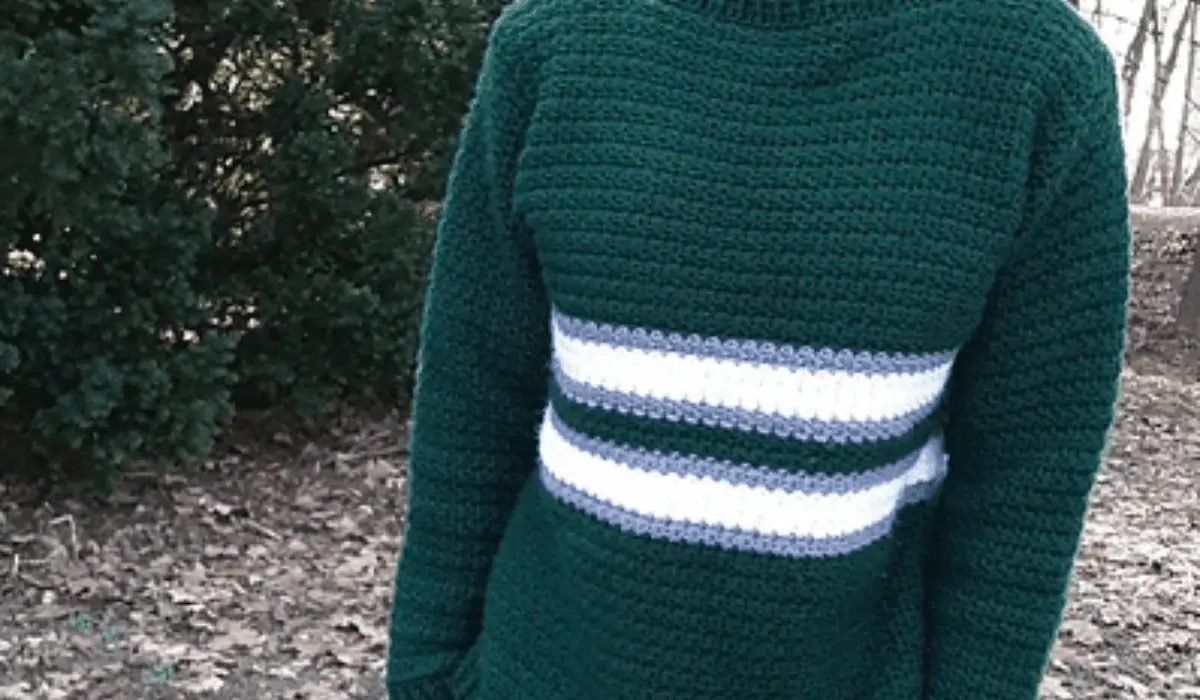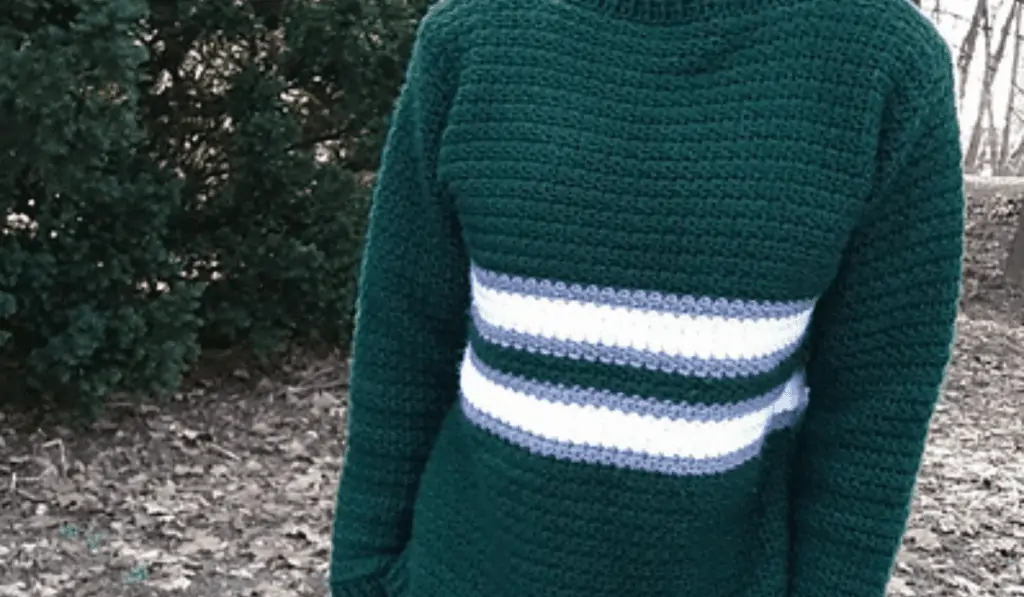 The Men's Burst Sweater by Regina P. Designs really makes you appreciate the beauty of crochet stripes, doesn't it? This men's crochet sweater pattern is available in a wide variety of adult sizes, all the way from small to 3X.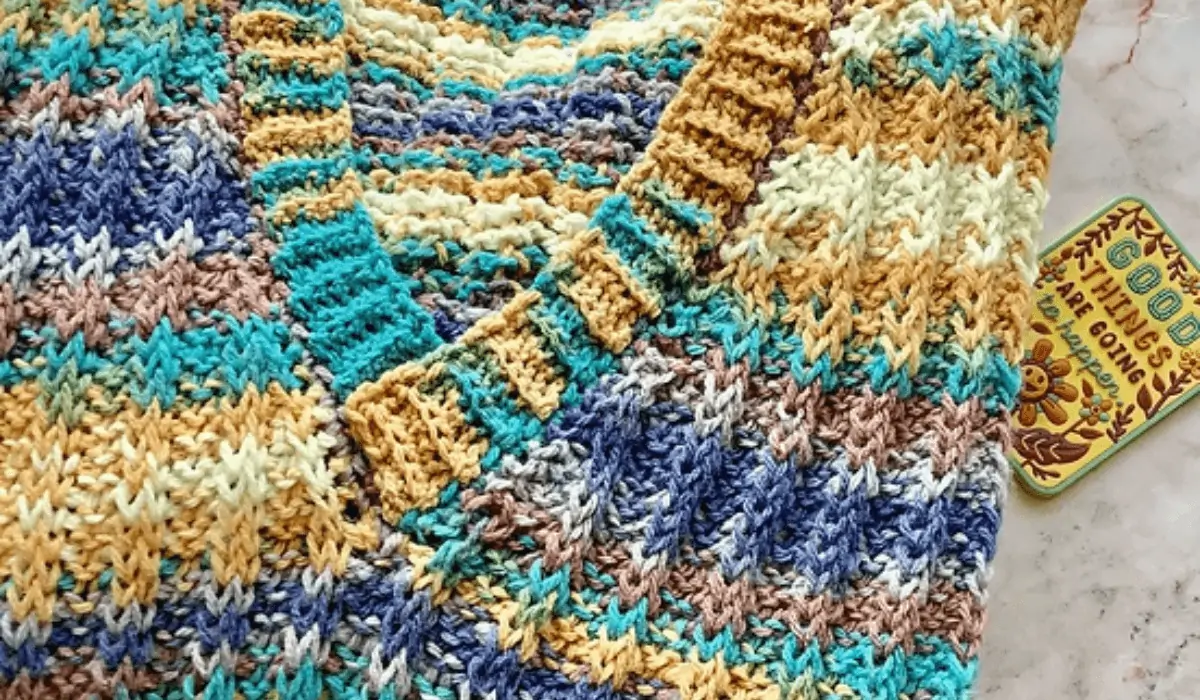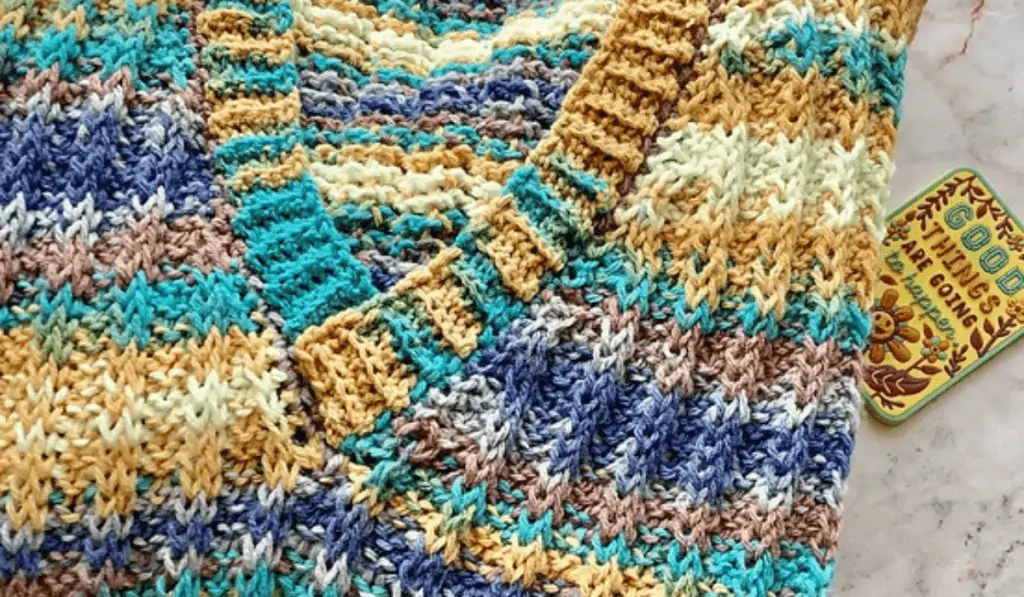 Knit-look crochet sweaters are so fun because you can get the style you want without having to learn another craft. That's why I had to share the Tunisian Crochet Ribbed Sweater by Vidisha Sarkar. I absolutely love the bold color palette of this yarn, it's simply enchanting.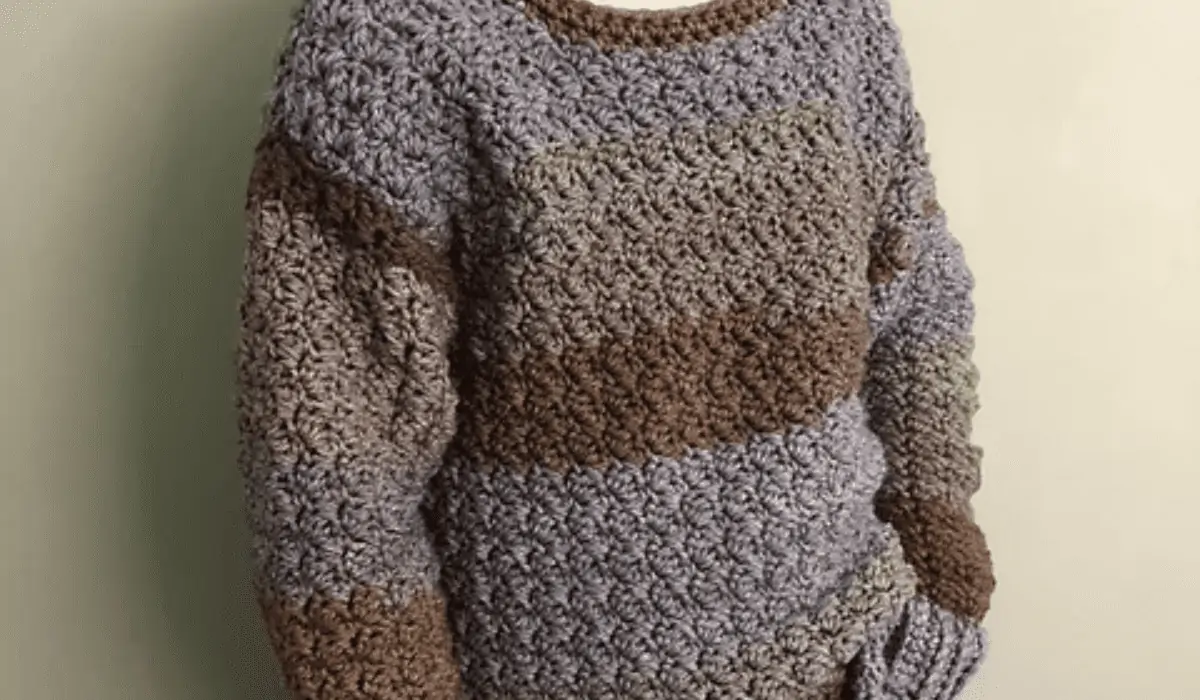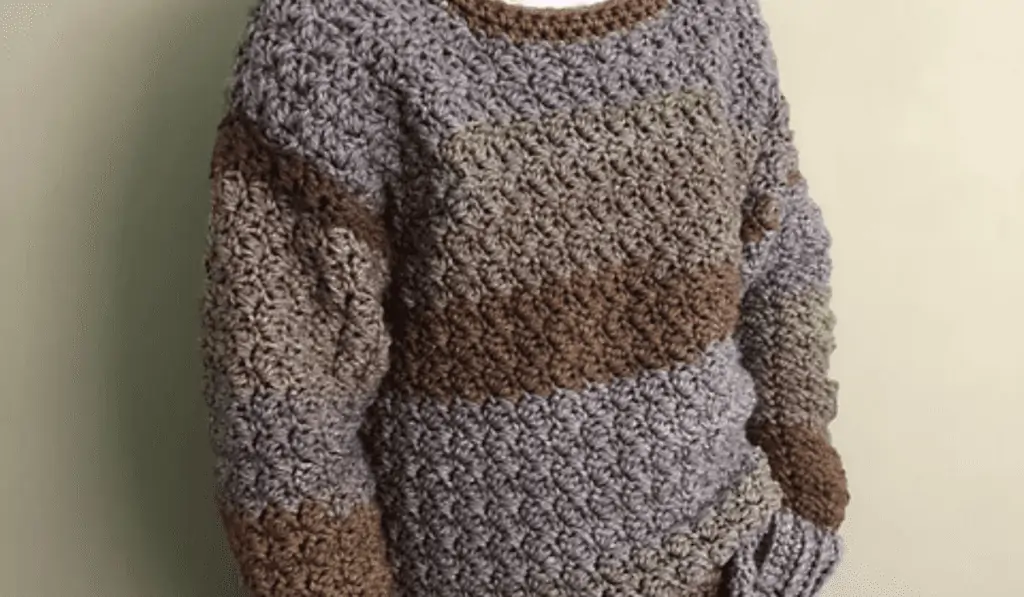 This beautiful crochet pullover by Amanda Julien is perfect for someone who has more of a retro vibe. This is a classic crew neck sweater that is simply a must in anyone's wardrobe.
I love seeing your finished projects! If you enjoyed making one of my patterns I'd love to see yours on Instagram, be sure to tag me @crochet365knittoo. If you are on Facebook, stop over to the Crochet 365 Knit Too Facebook page or pop over to the Crochet365KnitToo Club and share a photo! I'd love to see your work.