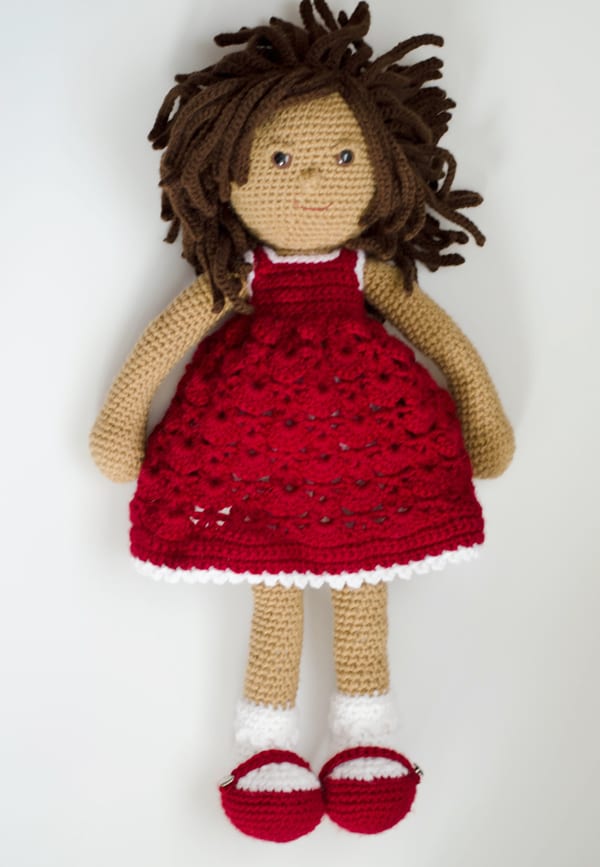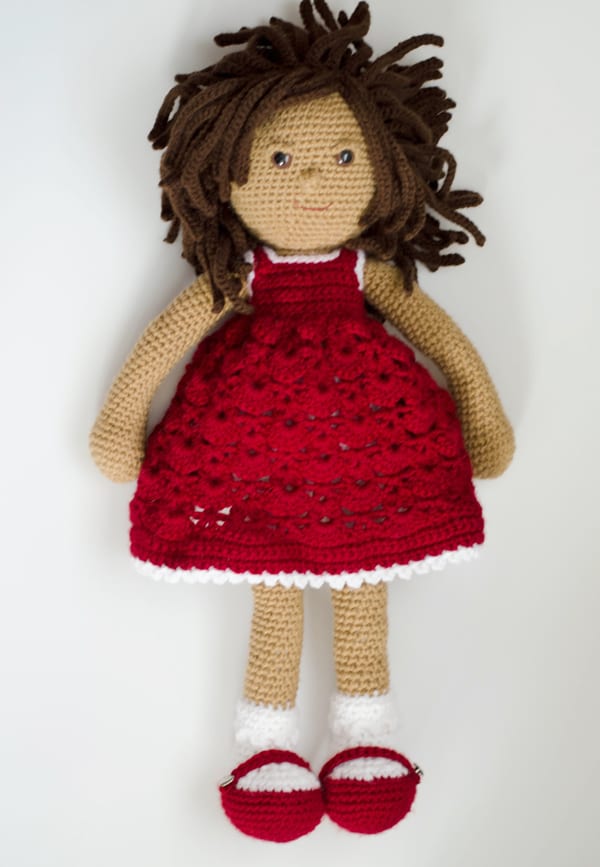 There's something special about a rag doll.  She's always smiling.  She's there for you.  You can hold her by the hand and drag her around on a great adventure.  She's floppy and yet built for rough and tumble play.  She's not fussy or demanding.  Yet she's all girl.  She's the best kind of friend..cute..fun..ready to go..and she is a fantastic listener!  So it's no surprise at all that one of my most favorite things in the world to crochet is a doll.  And a crochet rag doll is especially fun!
Welcome to a series that I'm calling "Back Stage".  Back Stage will give you the behind the design story of my patterns.  You can read other Back Stage stories here.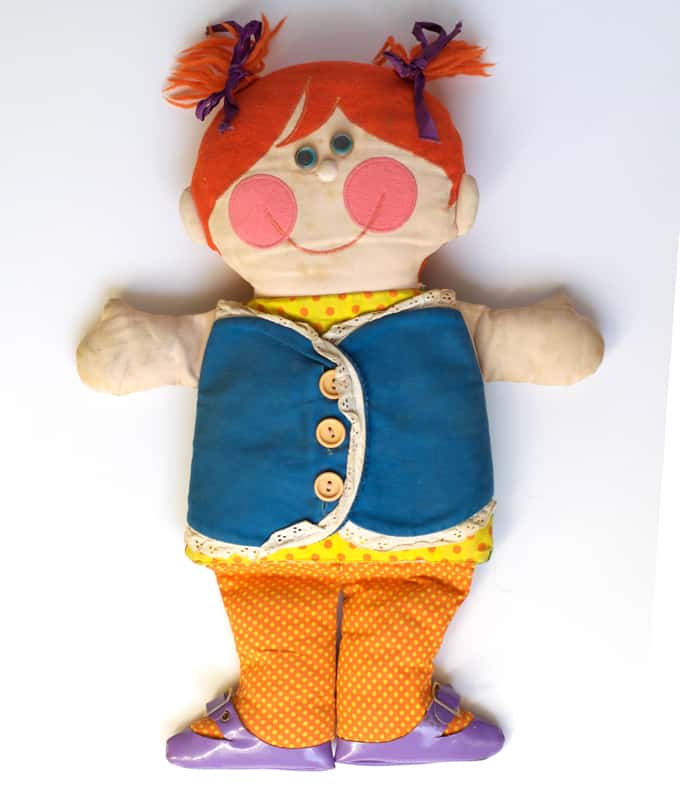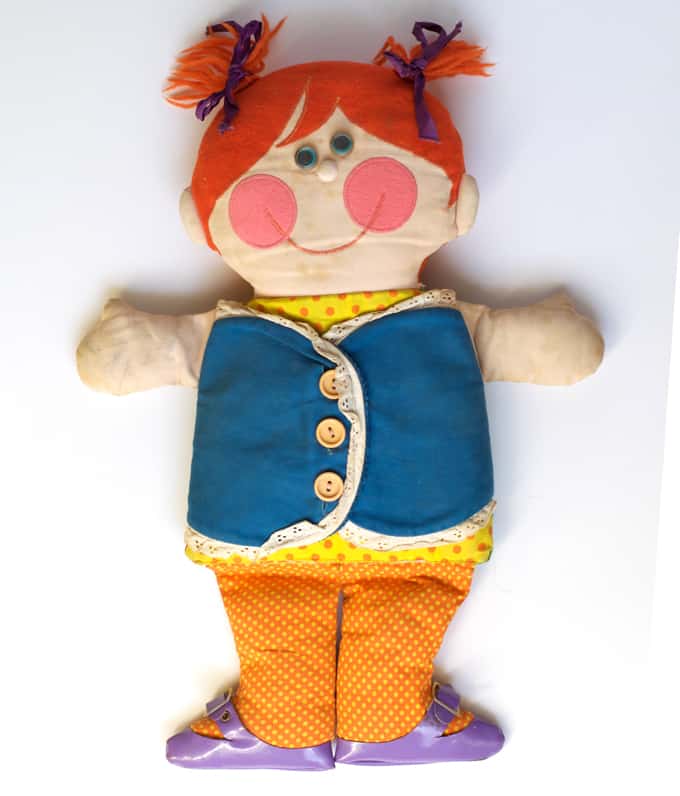 Meet Dressy Bessy… my first rag doll and one of my 2 favorite childhood dolls.  She's the only one of the 2 that I still own.  First, I have to say..that I was surprised at how beat up Miss Bessy looks.  My memory of her is a bit different… in my childhood memory, her eyes are straight and she's in pristine condition.  But I suppose I've aged a bit over the years too!  I love how rag dolls come together.  See how her arms and legs come right out of her body?  This is exactly the look I wanted when designing my crochet rag dolls.  Dressy Bessy and other sewn rag dolls were the inspiration for Gracie and Delia.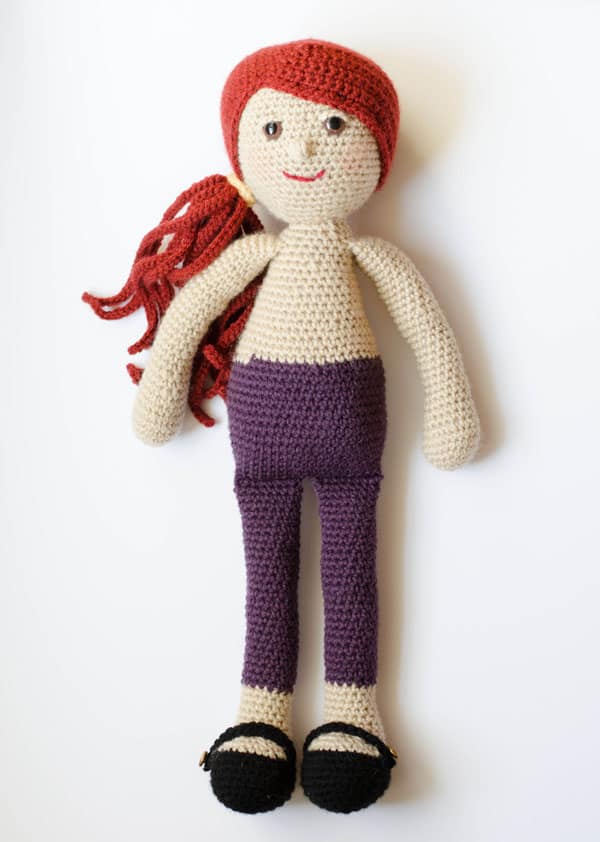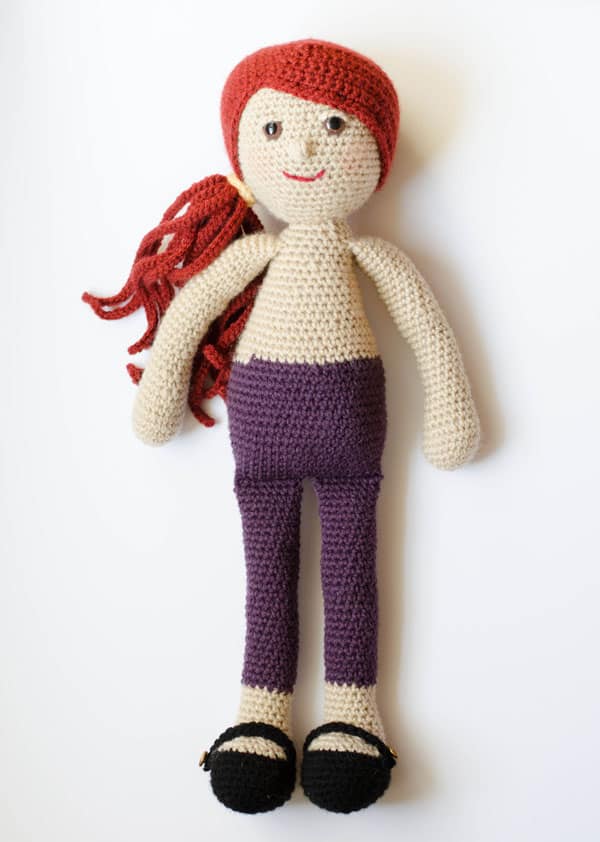 I designed my crochet rag dolls so that you crochet the legs first, then incorporate them into the body, working up to the arms, where you join them in on up to the neck.  I feel this makes them nice with just the right amount of floppiness.  Plus I love a pattern that goes together well and is a joy to crochet. I think this crochet rag doll fits the bill.
At any point in time, I've got a gazillion things going and I keep getting sidetracked by new ideas!  There is a blonde hair, blue eyed friend that will join Delia and Gracie at some point, but at the moment she is running around naked as I haven't designed her perfect dress yet.  Ironically, she was the first rag doll I designed, but then I had some fun ideas for hair which led me to designing Delia and then Gracie.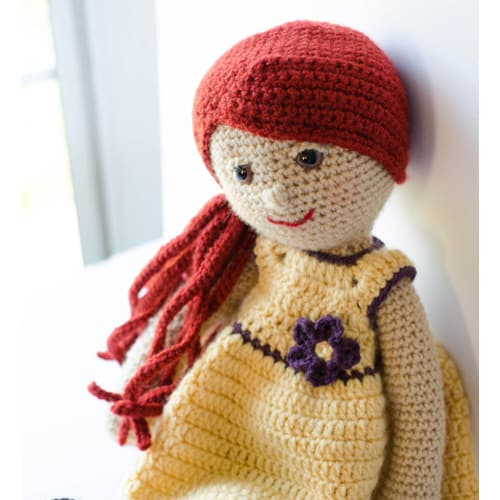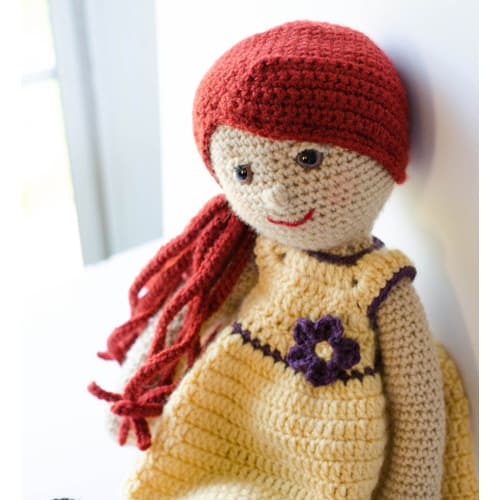 As far as names go, my intentions were to name the rag dolls in honor of my husband's family.  "Delia" was his grandmother's name.  The blondie is tentatively called "Marcia" after his mom–though that might change because I have a Marcy doll (my biggest seller, by the way) in my shops and I'm wondering if that would be way too confusing.  And then along came Gracie and she didn't seem to fit any of the relative names.  She and I had a talk about it and she seemed to be a Gracie, so that's what she is.  Sometimes dolls are like that.
I'd love to hear if you like the Back Stage stories. And also, weigh in on whether or not naming a doll "Marcia" is too similar to "Marcy".  Maybe if she had a proper, for certain name, she'd get some clothes on and you can meet her too!
For now, you can find my crochet rag dolls, Gracie and Delia in my Etsy or Ravelry shops.
Happy Crocheting, my friends!