How I Made $5,142.51 in January 2019 (Blog Income Report)
2019: A year of creative maker/crochet blogger income reports.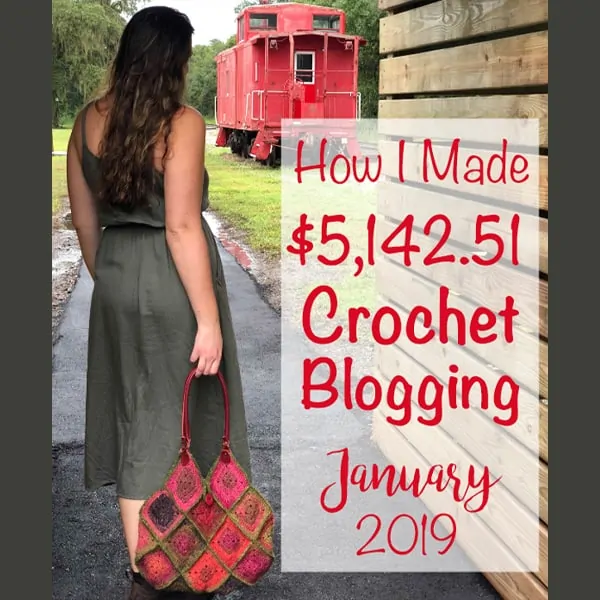 For one year, I am sharing my monthly blogging income and expenses as well as insights to changes made on the blog in the past month.
Why I Publish Income Reports
It can be a little weird publishing income reports for all the world to see (including family, friends and loved ones). They are not intended to brag.  Instead they are meant to be helpful and to show readers, followers and fellow bloggers that it truly IS possible to make a good income online with a small blog, hard work and persistence.
If I can do this.. YOU can do this!
Why JUST One Year of Income Reports?
I've noticed most bloggers eventually STOP sharing income reports. Why? Three main reasons:
Privacy: Sharing income is really intrusive; think about it. Would you publicly post your salary from your day job?  While sharing income statistics are useful on one hand, on the other hand, there are some definite 'cons' to being public with your income.
Relate-ability: As success grows, income can grow to the point that the everyday person just can't relate to it any more. When a reader sees a blogger making 100,000 in ONE month, for instance, it can feel completely out of reach.  That defeats the entire point of publishing income reports–to inspire others to do the same!
Finally it can take considerable time to honestly track and compile the information in a way that is meaningful.
For that reason, this is a one-year project.  Enough to show you what is possible and to inspire you to achieve more with your online business–but not so much that it "overstays its welcome' so to speak.
My hope is that the honesty and transparency that I provide through my successes and failures with my crochet blog over this year helps you on your blogging journey!
Start a Successful Blog Today
If you are interested in starting a successful blog for yourself, here is a great get-started guide starting at just $3.95 a month (this low price is only through my referral link).
Let's dive into the January 2019 Income report
January 2019 Blogging Revenues
Total Revenues from Crochet 365 Knit Too:  $5,142.51
The number above does not include blogging expenses. Some of the expenses that I incur on a monthly basis include the following:
Here is the income breakdown:
Adthrive: $1,954
Kitted Patterns:  $1,722.50
Pattern Sales on Etsy & Ravelry:  $1,210.34
Affiliate Income: $255.67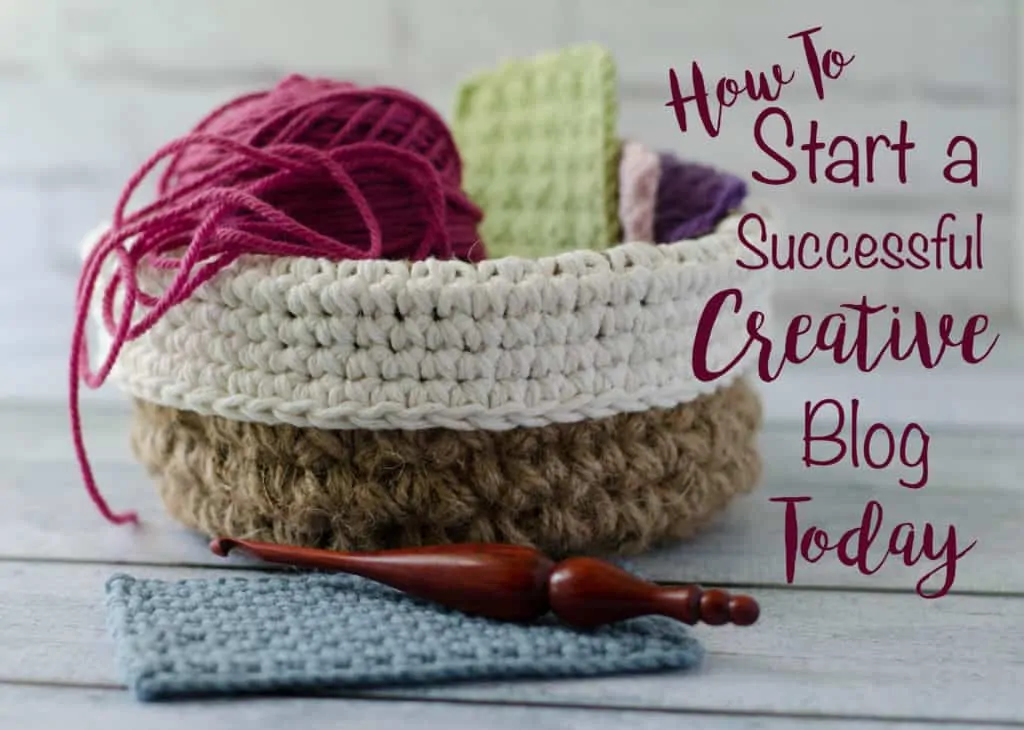 Changes in January
Recently Published Blog Posts:
Onward and Upward Scrap Afghan (technically this was published the end of December but has been a very popular pattern and thus much talked about during January)
January marks the 're-set' of advertiser spending and so the rates paid on ads are much lower than in mid-December.  Rates actually reset every quarter, with the very lowest advertiser spending for the year occurring at the start of January and the most spending during the holiday rush in December. Even though ad rates are down, traffic is still going strong to the blog as it is winter in the Unites States and it is "crochet season".
My "surprise" this month was a check in the mail for patterns made into kits by a mail order company.  This company (and others like it in the industry) pay a flat rate per pattern they include in their kits which they then promote to their mail order audience (and online if they have that venue).  They track all the details on their end and then send a check out on a periodic basis.  This particular company pays quarterly and September to December was my first full quarter with them.  They do not provide an online dashboard, like other sources of online income.  So I'm unable to track this income down by the actual month it is earned.   But it's an important stream of revenue and often blogging income comes in spurts and chunks like this, so I'm including it in January when it was received.
Pattern sales were up again in January.  I sell two types of patterns on Etsy and Ravelry:  premium patterns that are not available on the blog and ad-free patterns which are blog patterns that are formatted for easy reading.  I offer the ad-free patterns as a service to my readers at their request.  However the free patterns are always available for free on the blog for those that prefer them that way.
What Happened In Our Lives This Month:
WE MOVED.  Or rather, we closed on a house in January and spent the rest of January moving stuff from one house to the other.  If you've followed me for a bit, you've heard me talk about our very small house here or in my newsletters.  We finally purchased a 'right sized' house for us in the country.
The blog revenue has been such a blessing to us during this move.  We decided to buy, then move, then sell the old house which means 2 houses and (more importantly) 2 house payments for a few months, which honestly is a pretty scary thought.  The blog revenue eases that worry and that is huge.  And the "surprise check" came just when I was trying to figure out what to do for a washer & dryer in the new house.  It was an incredible feeling to research and pick out a reasonably priced washer and dryer and fully pay for it myself out of "extra" money.
In fact, this is kind of a new feeling altogether.  Any big purchases in life have always been made by sacrificing and saving over time.  I am going to be honest with you.  Blogging requires dedication, persistence, a willingness to learn new things and hard work.  It requires trying things and failing.  Getting back up and trying again.  BUT… it can be very lucrative and anyone can start one for just a few dollars a month.  It truly is the last frontier, where anyone has an opportunity to jump in and make good money with a little hard work.
That rounds up my first ever income report.  I'd love to hear your thoughts and dreams for your own business.  Drop me a note in the comments and let me know!
~ Cheryl
I love seeing your finished projects! If you enjoyed making one of my patterns I'd love to see yours on Instagram, be sure to tag me @crochet365knittoo.  If you are on Facebook, stop over to the Crochet 365 Knit Too Facebook page or pop over to the Crochet365KnitToo Club and share a photo!  I'd love to see your work!