Crochet Cross: Your Faith in Crochet
This post may contain referral/affiliate links. Please read my disclosure for more info.
A crochet cross can be the perfect way to blend your faith with your crochet hobby! If you want to change out the look of a classic wood cross or create something completely new, a crochet cross pattern is going to be right up your alley!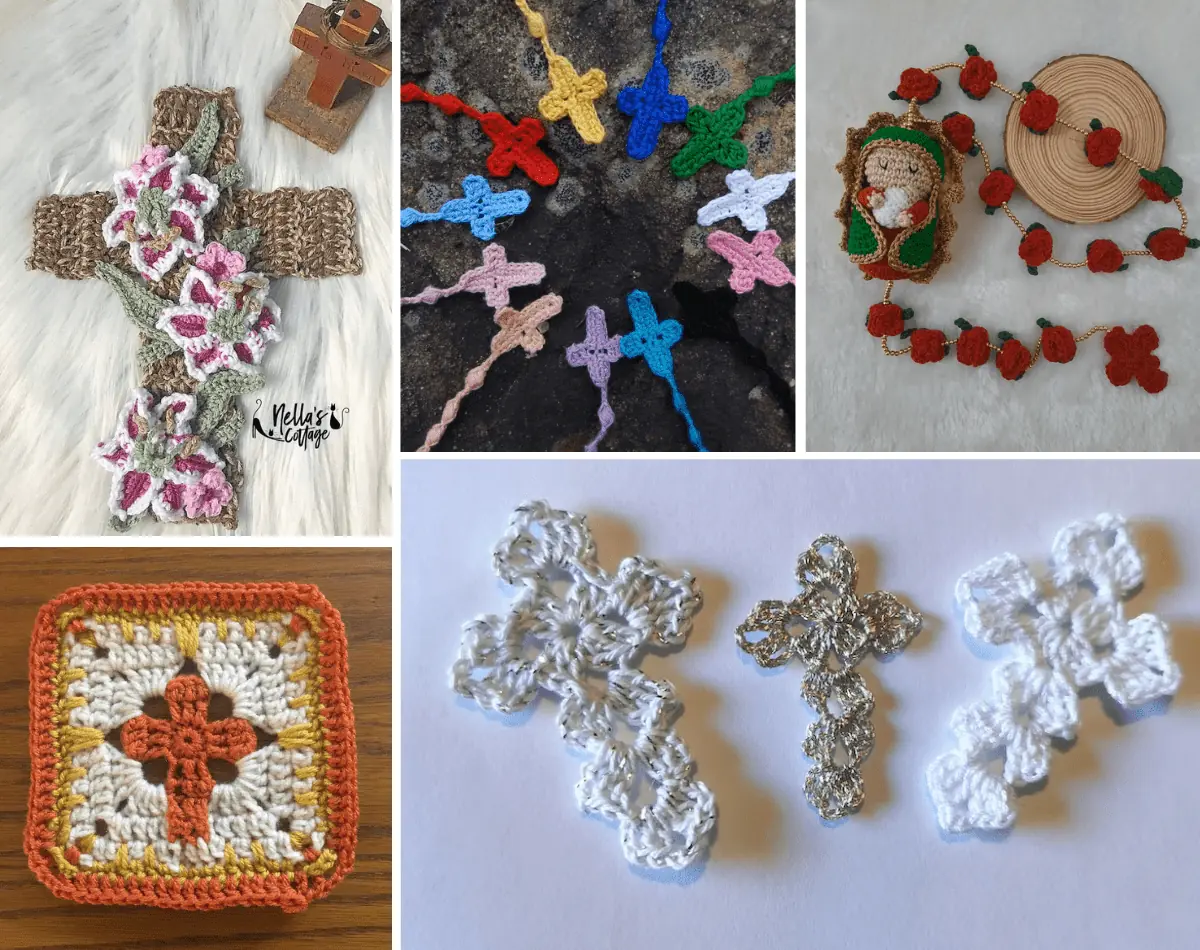 From decor to accessories, these crochet crosses are going to look amazing no matter what your plan is for them. Plus, they're easy enough to work up that you could give them to everyone you know!
Most of these patterns use a variety of basic crochet stitches, so make sure that you know how to work a single crochet stitch, double crochet stitch, and slip stitch (sl st). Since these great patterns won't take a long time to complete, your cute crochet cross is just a few steps away!
Crochet Cross Patterns
If you need an applique that would look beautiful on a crochet beanie, a crochet prayer shawl, or to crochet onto blanket squares, then you'll absolutely love these crochet cross patterns!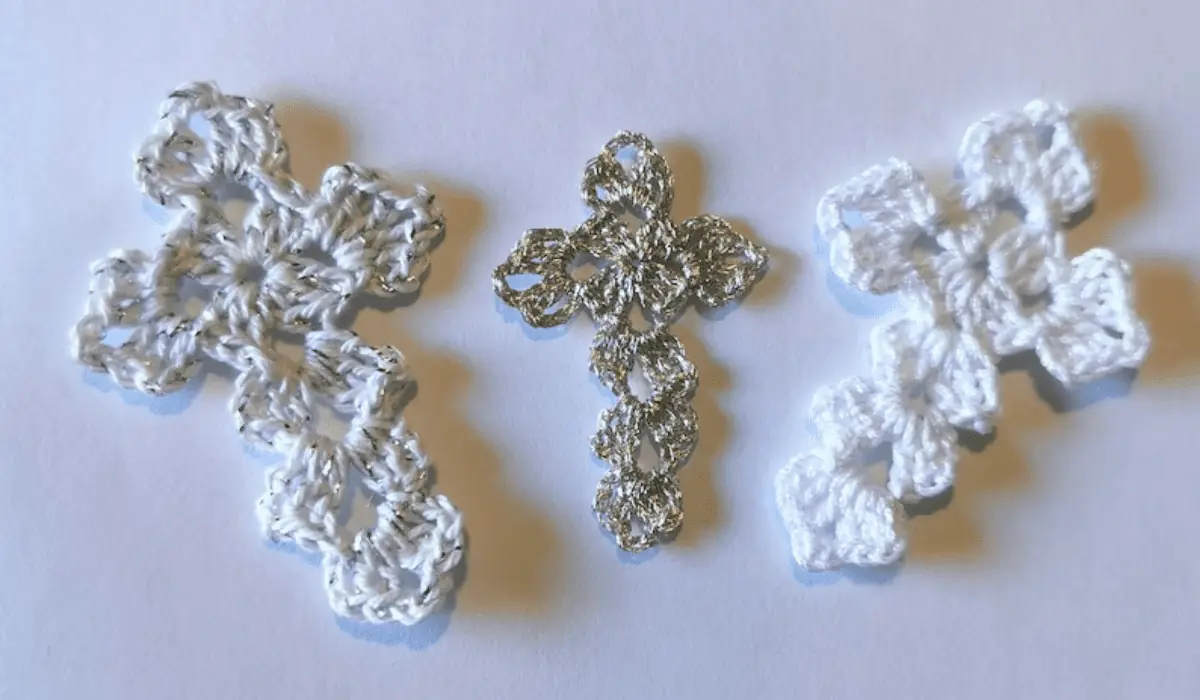 These crosses by Lace by Luba are quick to work up while still looking simply beautiful. I can already imagine adding this as a fun gift tag for someone completing the sacraments or as an addition to an afghan to celebrate a new family member's baptism.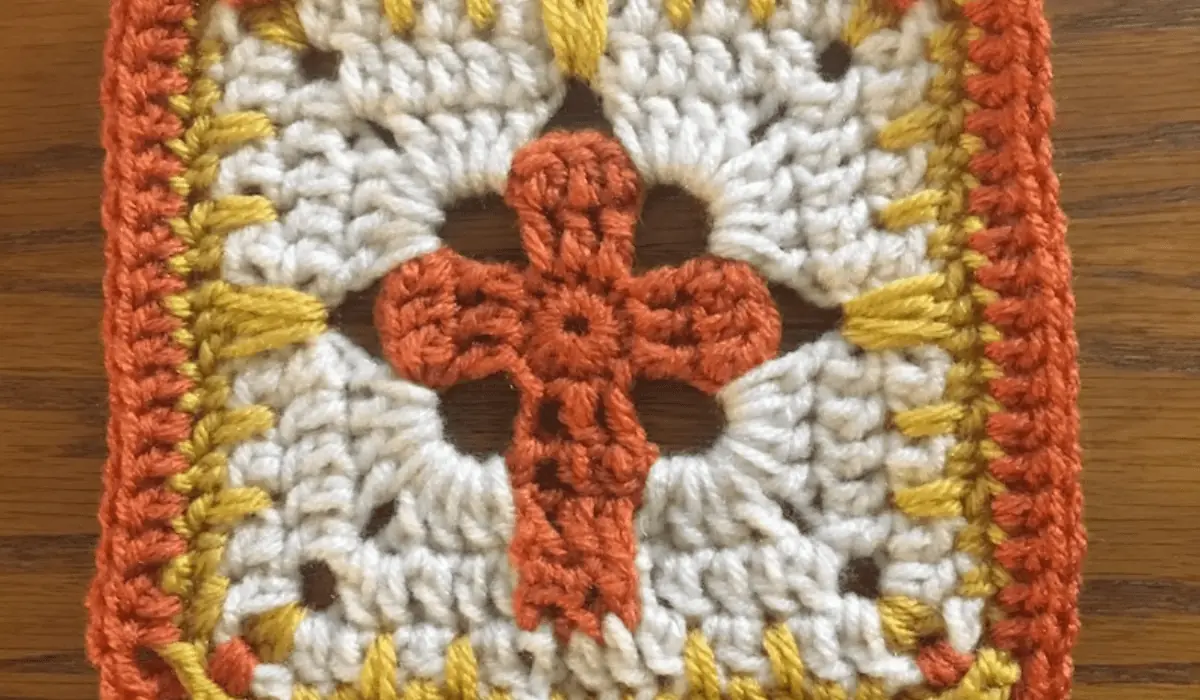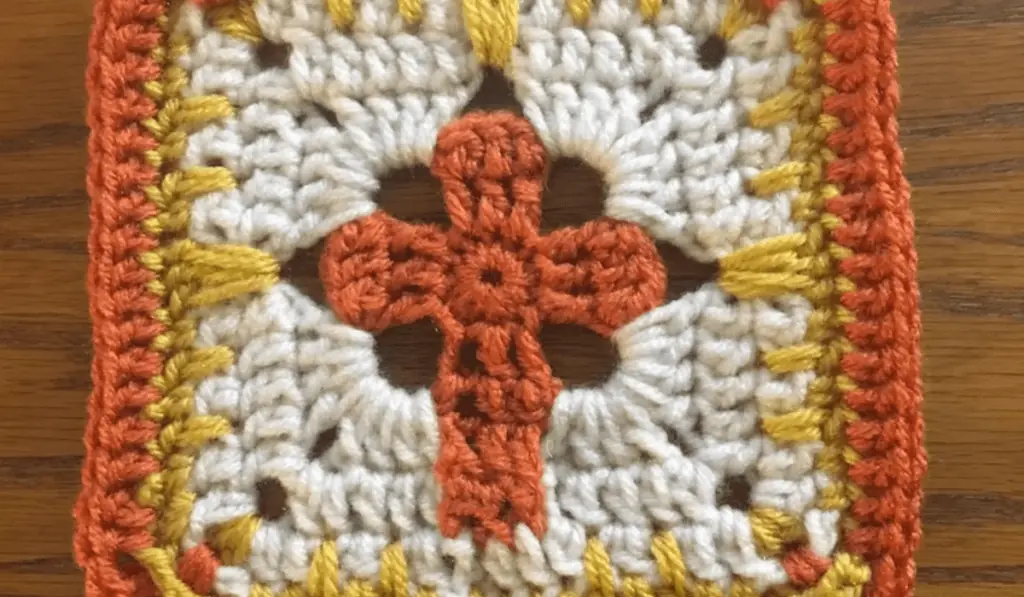 Whatever you need a granny square for, whether it's a beautiful afghan, a granny square cardigan, or maybe you want to make fun coasters for your home or church, this granny square cross crochet pattern by A Crochet Addiction is going to be an absolute go to.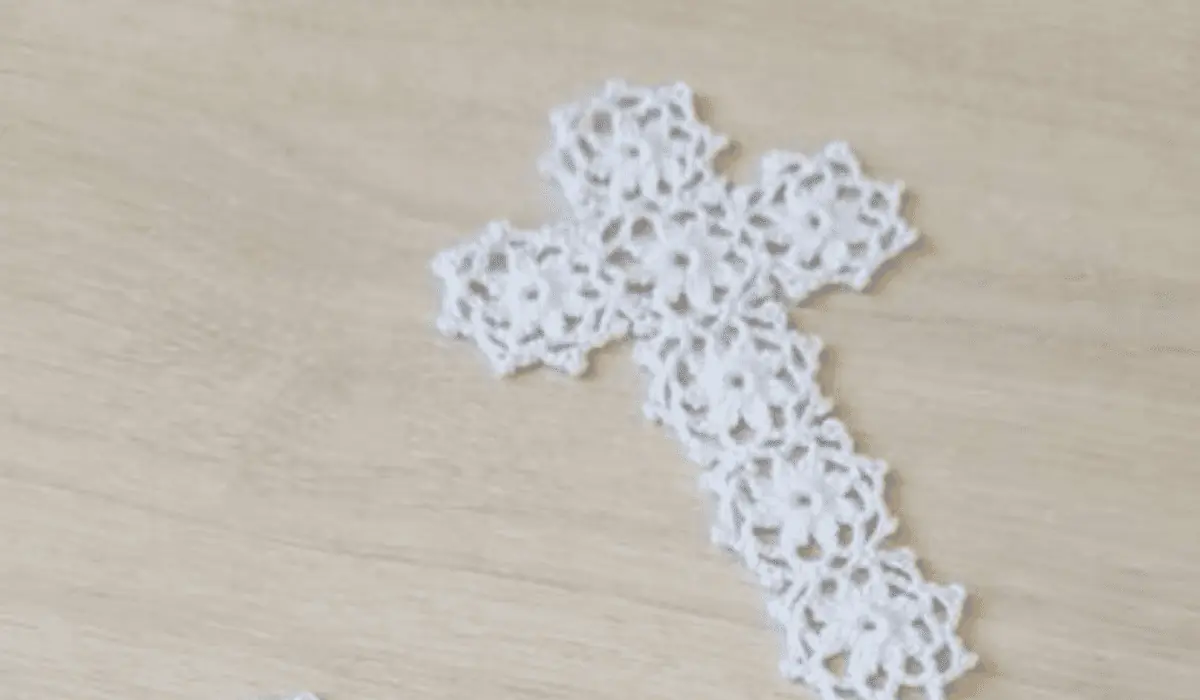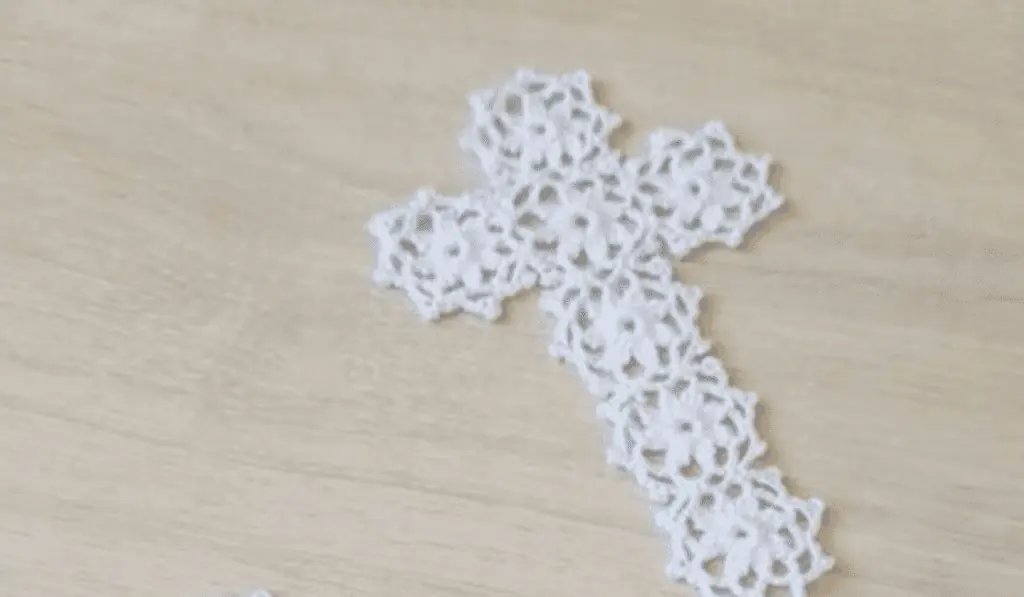 This beautiful crochet cross bookmark is by Irish Crochet Pattern. I absolutely love the little flower designs in the cross itself as I think it gives it some stunning detailing.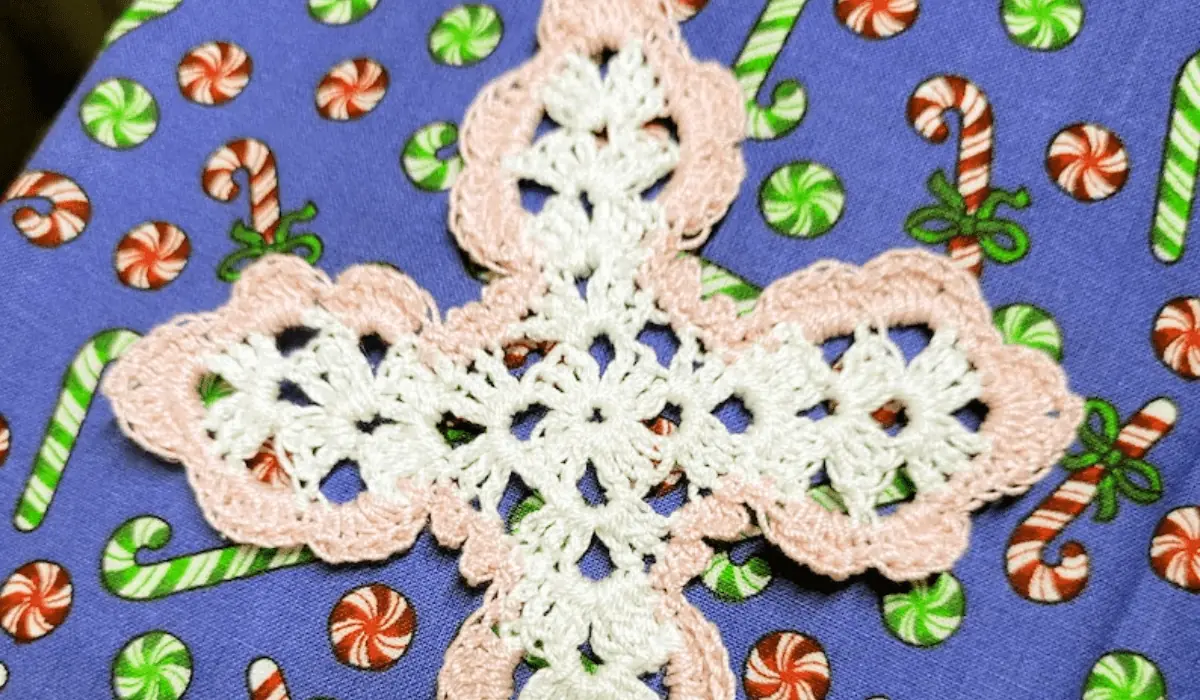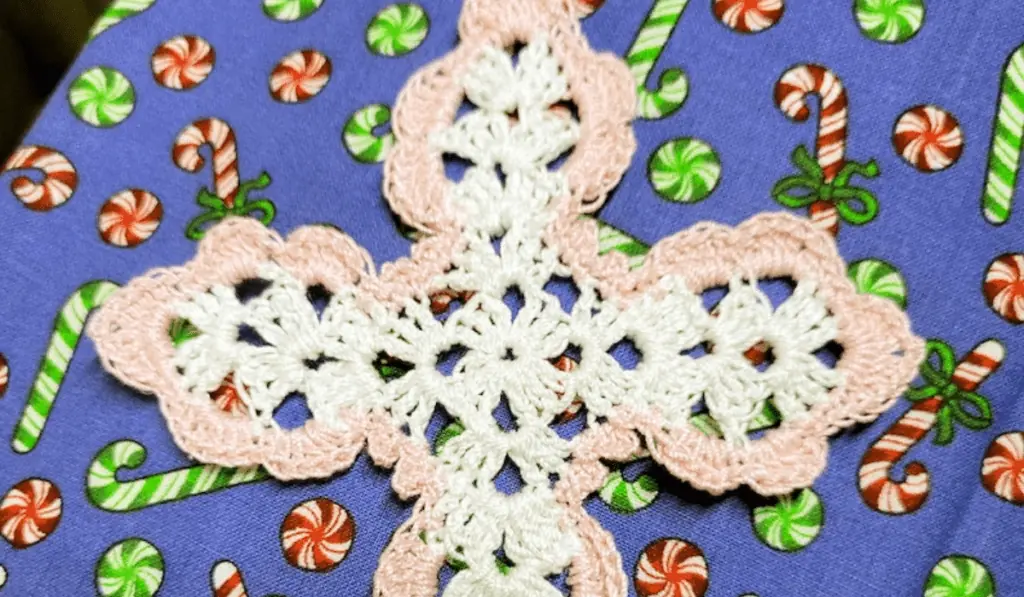 Wouldn't it be beautiful to weave this into a blanket crochet pattern? I particularly love the look of the border on the thread crocheted cross by Crocheted By Alice. Or, you could add this to a beautiful crochet cardigan pattern for some extra detailing.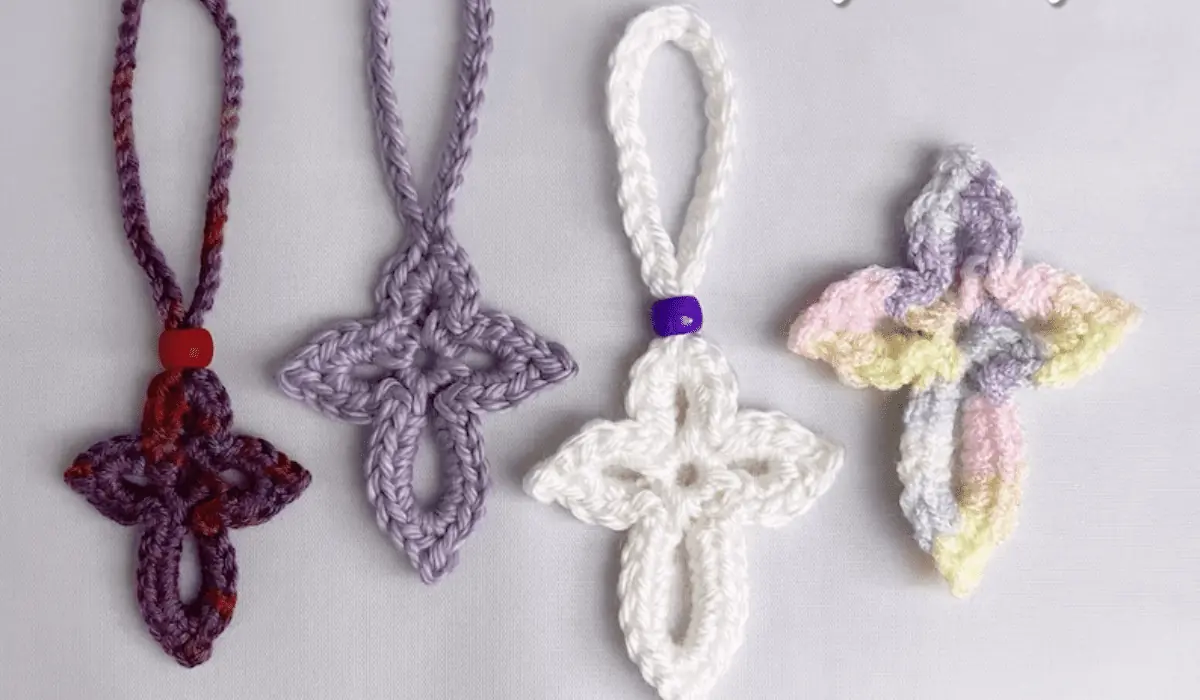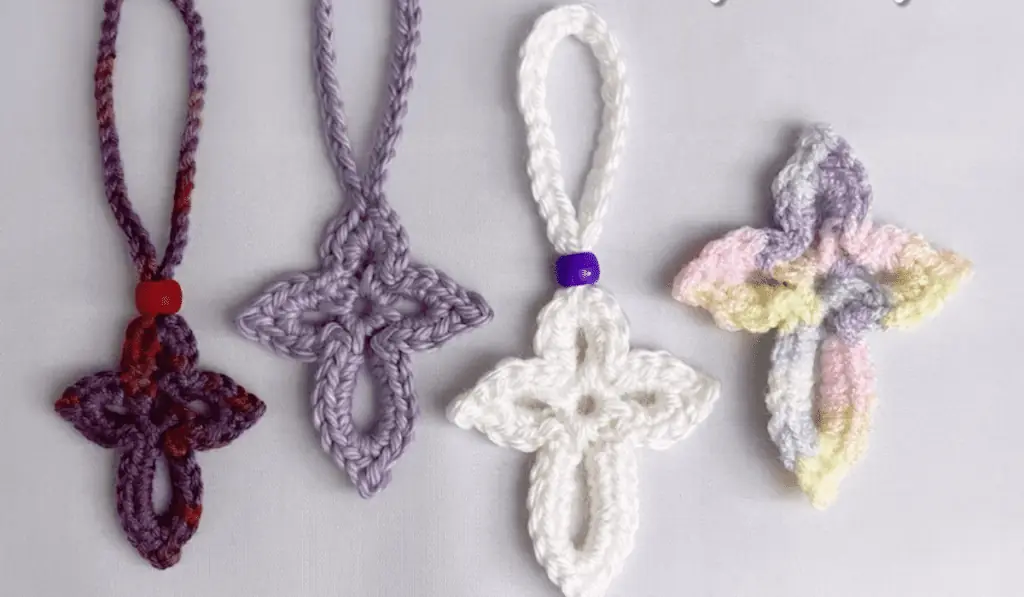 Whether you want a beautiful crochet cross bracelet or you've been looking for a new ornament pattern this pattern by Heartspun by Wendy will be the perfect pattern for you!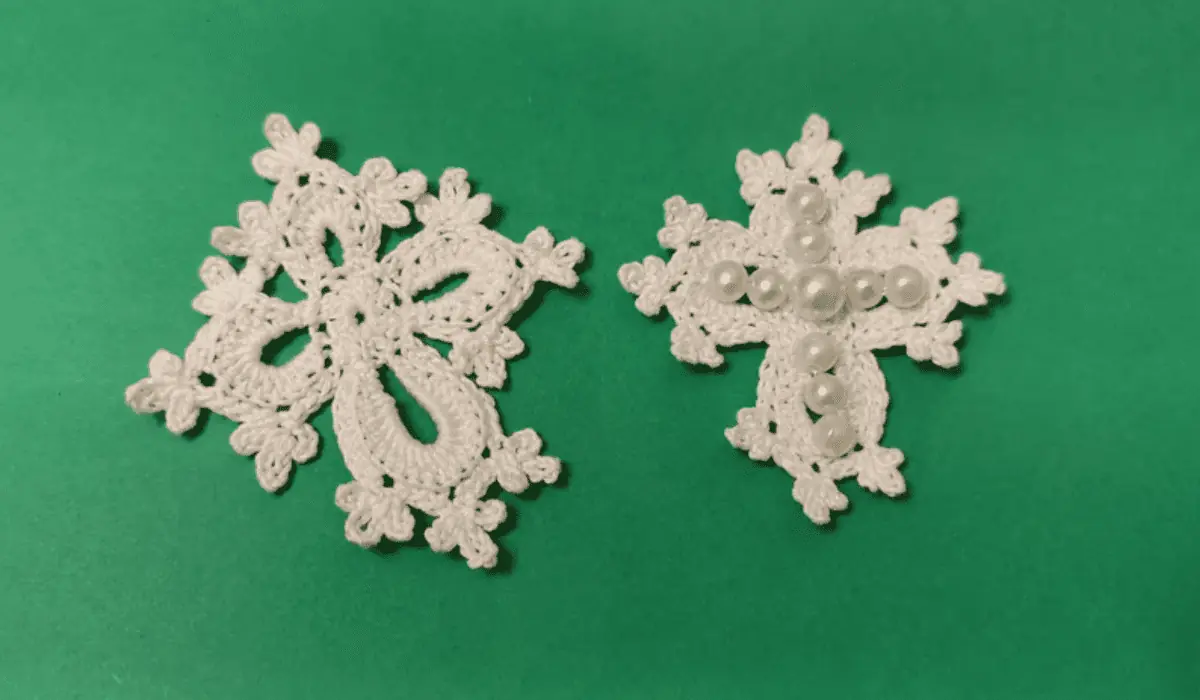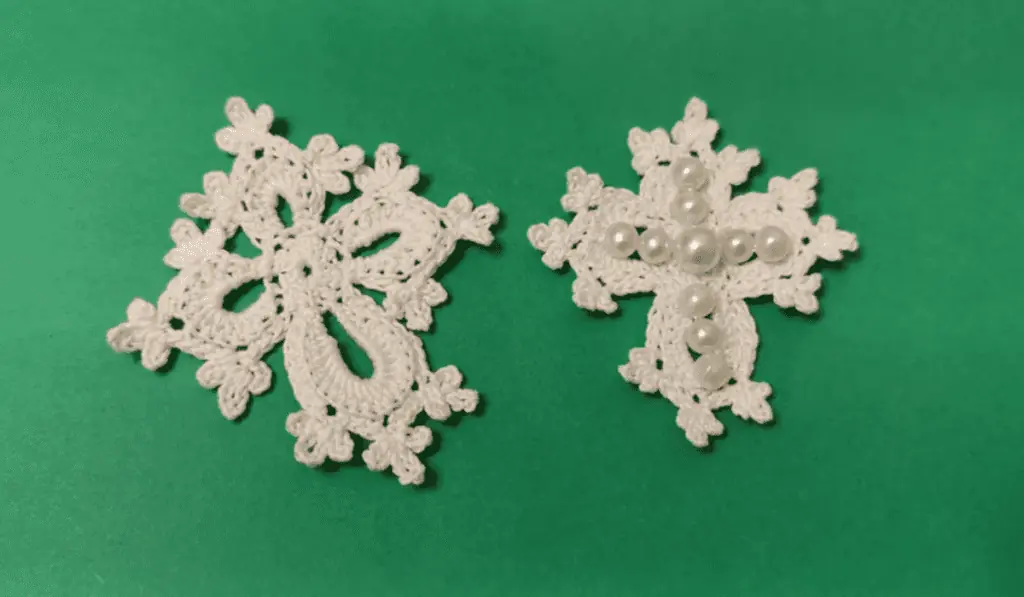 This gorgeous crochet cross pattern is by Lace By Luba! I love that it has all of this pearl beading work, it adds such a nice touch to this pattern and it's a beautiful adaptation of the classic cross.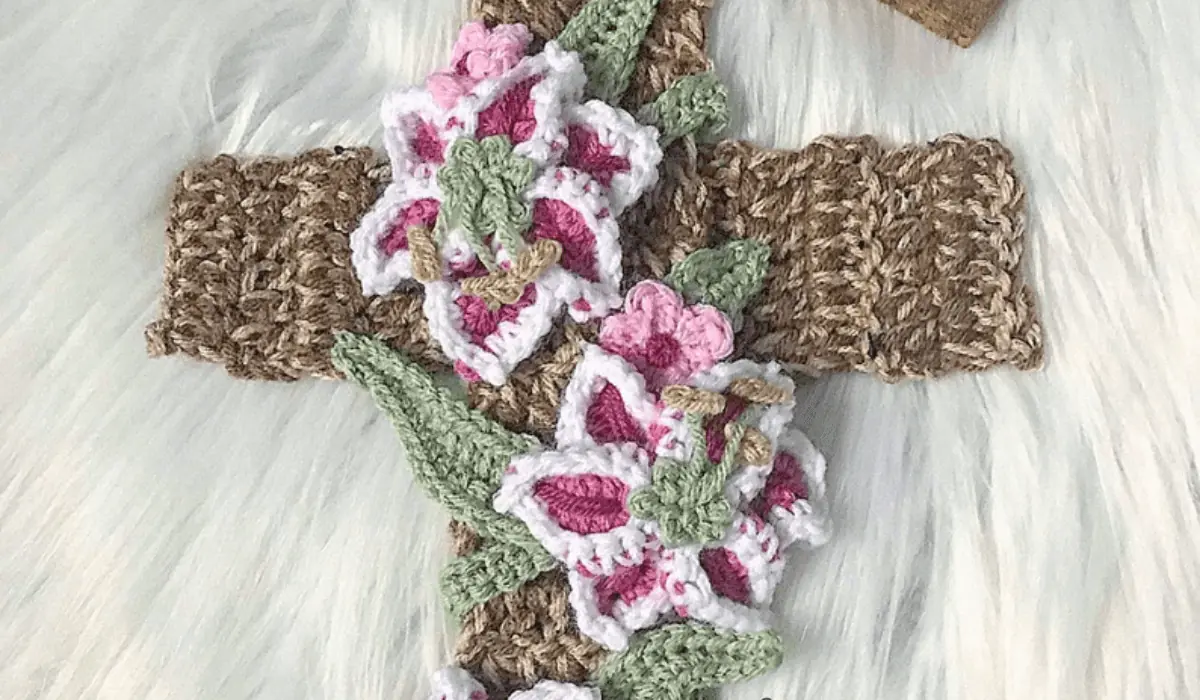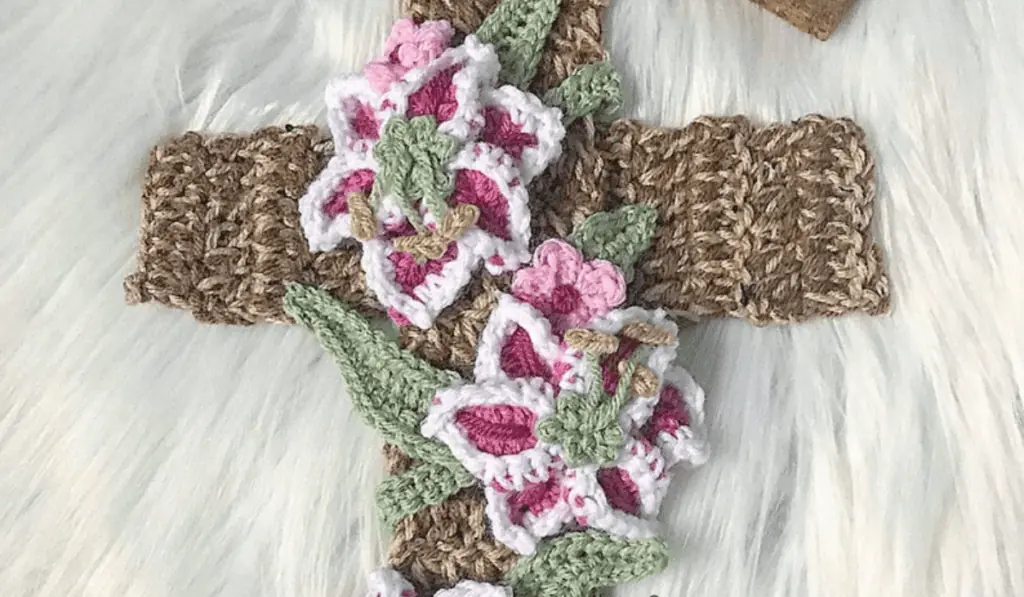 If you're looking for a fun cross pattern to use as a decor piece, you'll love this Easter Cross pattern by Nella's Cottage! I love the flowers going through the middle of the cross. It would make such a lovely Easter gift!
Crochet Rosary Pattern
As a Catholic Christian, I've been really enjoying praying the rosary lately and reflecting on Jesus's life during my prayer meditation. A crochet rosary is a great way to work on the gospel through crochet. Not only so you have a stunning crochet piece at the end that can be passed through your family, but it's also a great way to grow closer to the faith.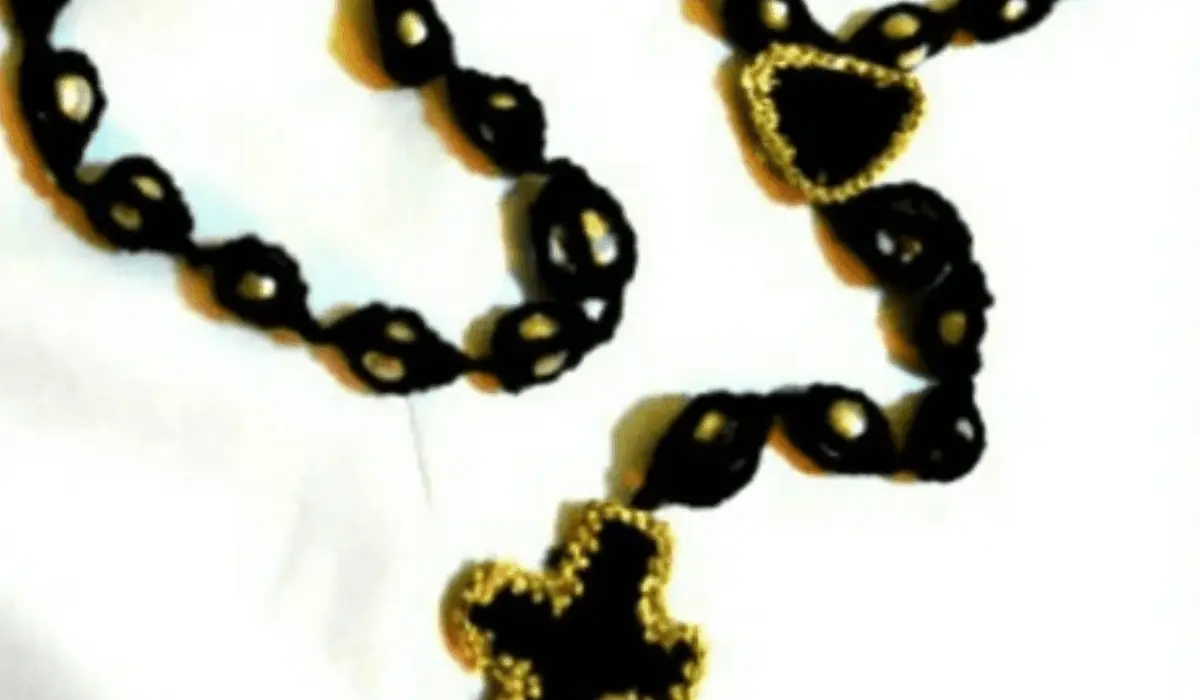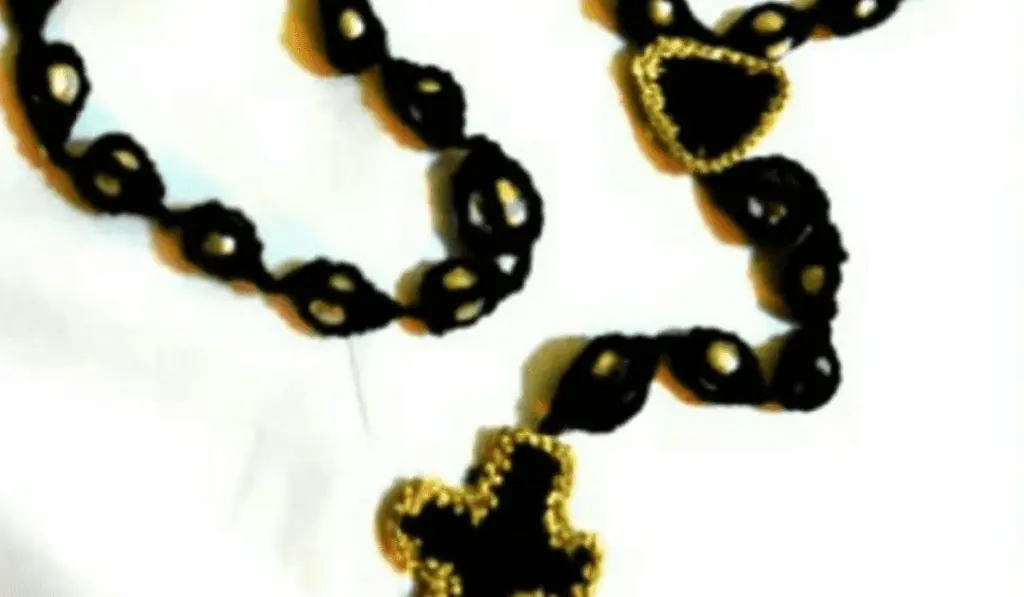 This crochet rosary by Crochetverse is quick and easy to make. All it takes is some cotton crochet thread and some beautiful beads then you will be well on your way to creating this gorgeous heirloom.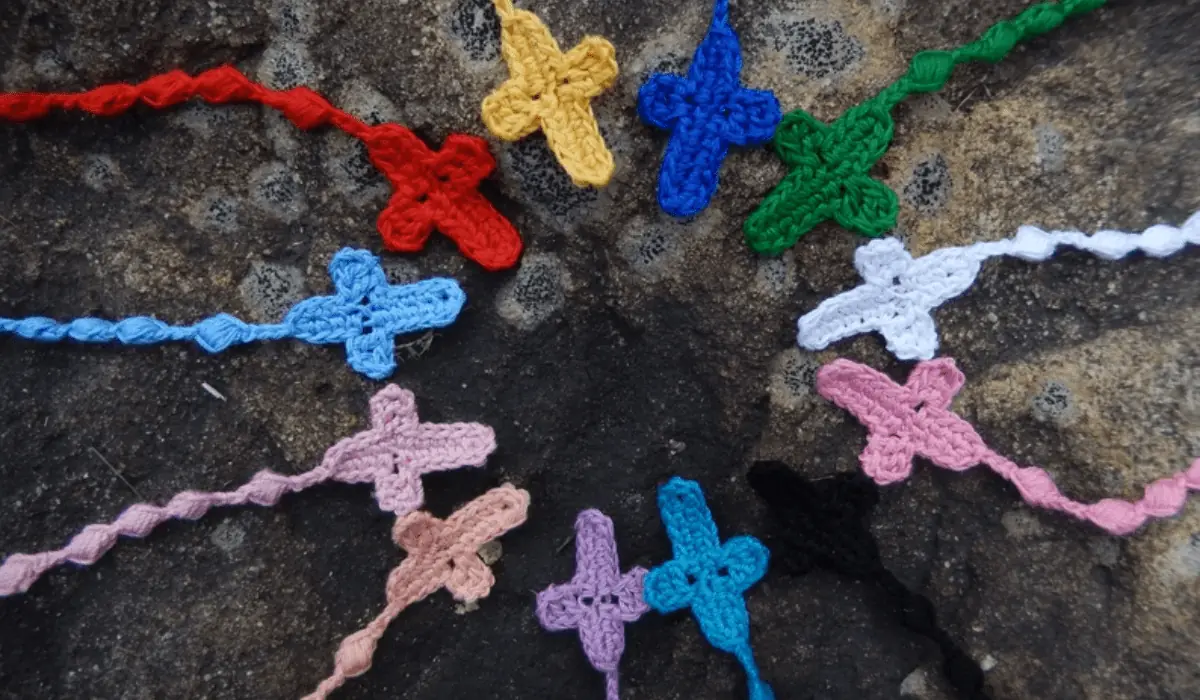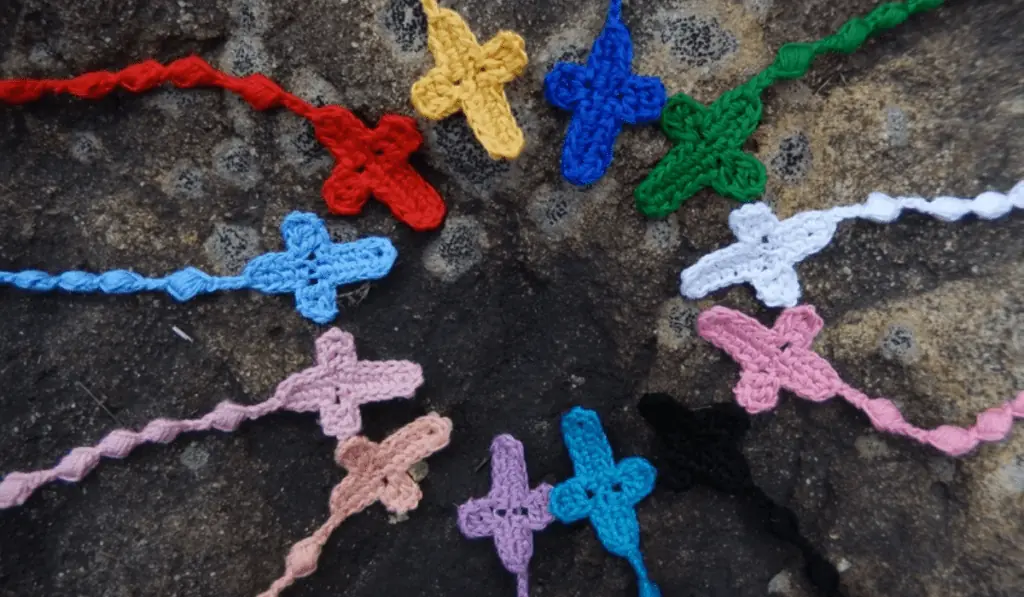 If you are looking for a delicate cross and rosary, you'll simply adore this pattern by A Dish of Herbs. There are a lot of photo tutorials that will help guide you along your way and it's easy enough to make them in all your family's favorite colors!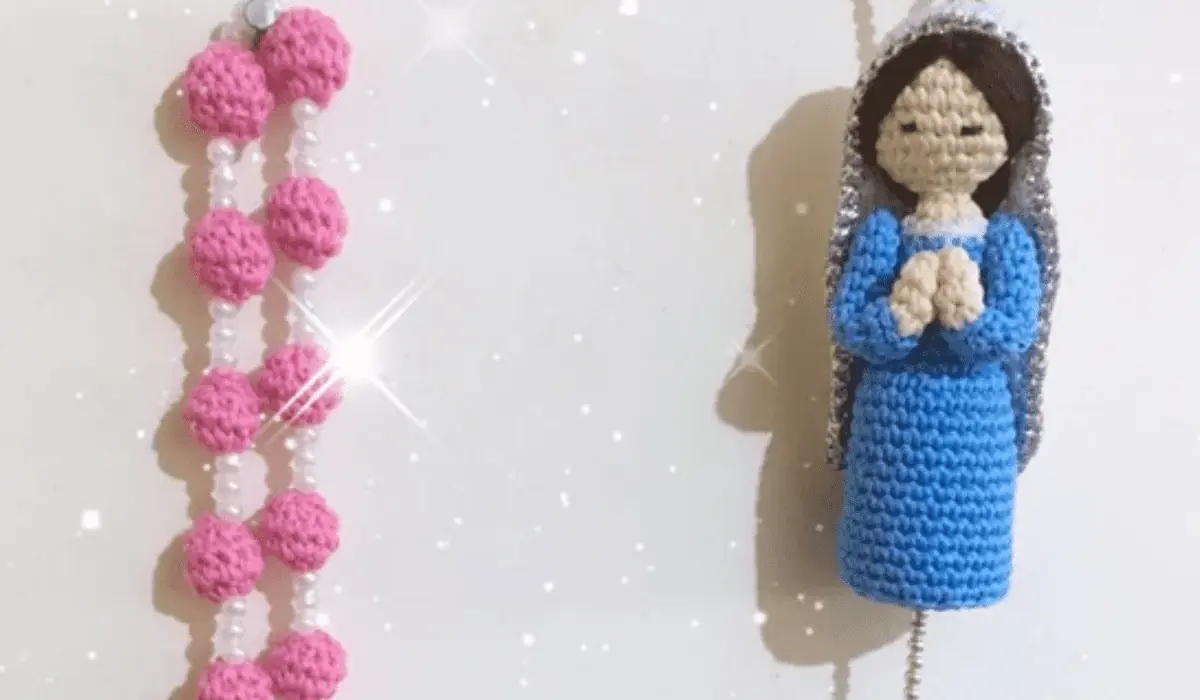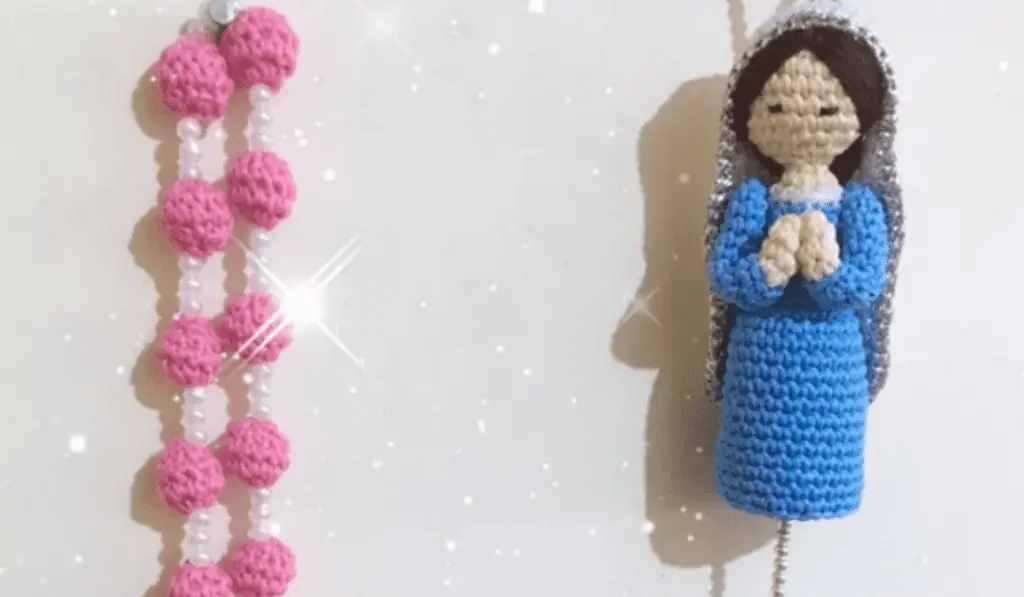 The wall rosaries by Craftygenes Indonesia would make such a lovely Easter gift for your family! I especially love the amigurumi Mary in the blue pattern, it's just so perfect.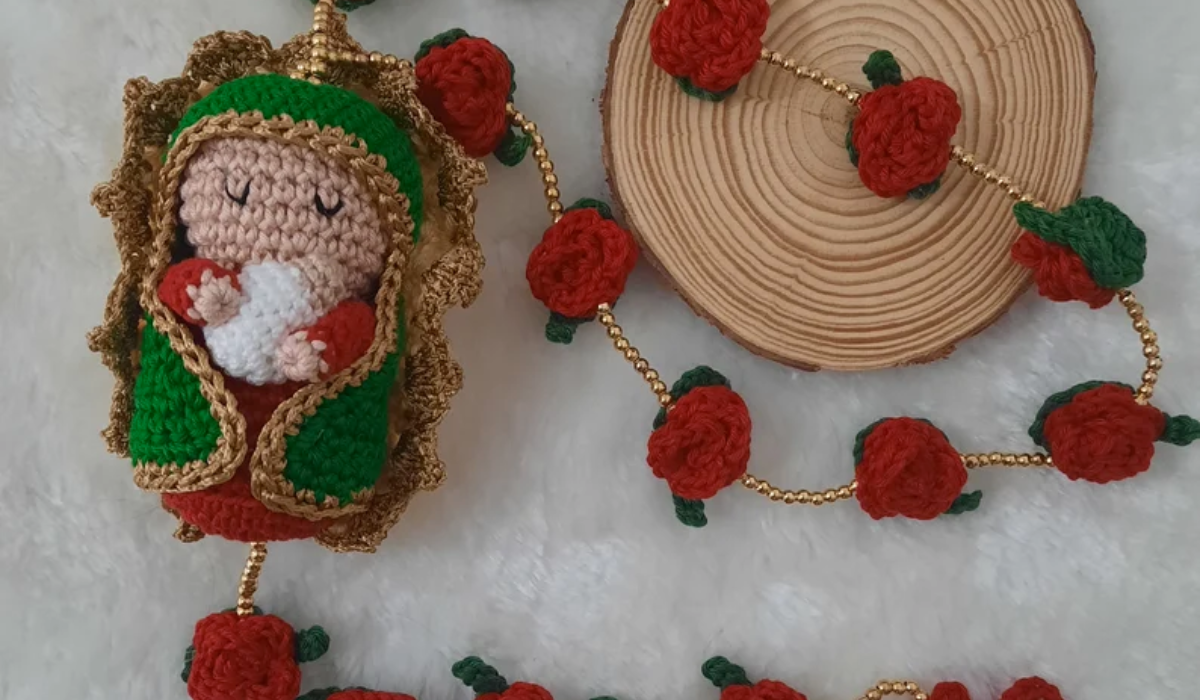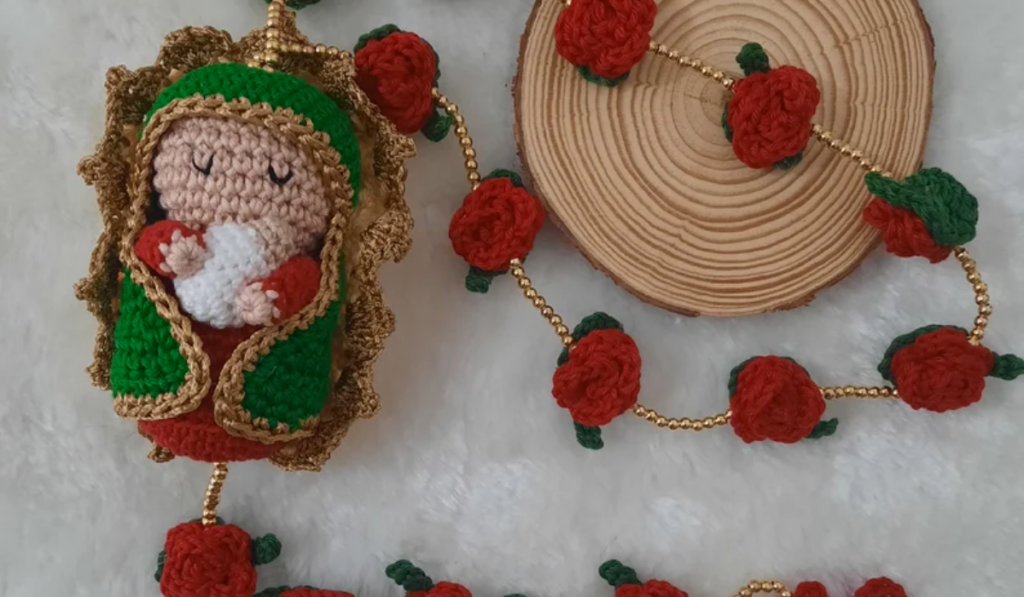 While this one isn't a crochet pattern, I still had to share the Rosary of Our Lady of Guadalupe by Maria Angelina Arts. She sells some simply stunning rosaries, so make sure to take a peek at her work for some fun crochet inspiration or to purchase one for yourself!
If you want to add different amigurumi to your rosary, try checking out the crochet nativity patterns post I have for some additional ideas.
I love combining crochet with other parts of my life and I hope these crochet crosses and crochet rosaries gave you some inspiration for incorporating your faith into your crochet life as well.
I love seeing your finished projects! If you enjoyed making one of my patterns I'd love to see yours on Instagram, be sure to tag me @crochet365knittoo. If you are on Facebook, stop over to the Crochet 365 Knit Too Facebook page or pop over to the Crochet365KnitToo Club and share a photo! I'd love to see your work.