Glorious Crochet Angel Patterns You'll Love
This post may contain referral/affiliate links. Please read my disclosure for more info.
You know what might just be perfect for your decor?  A crochet angel! It's no wonder why angels and cherubs are so popular.  From sweet and simple to glorious and majestic there's an angel for every soul to love.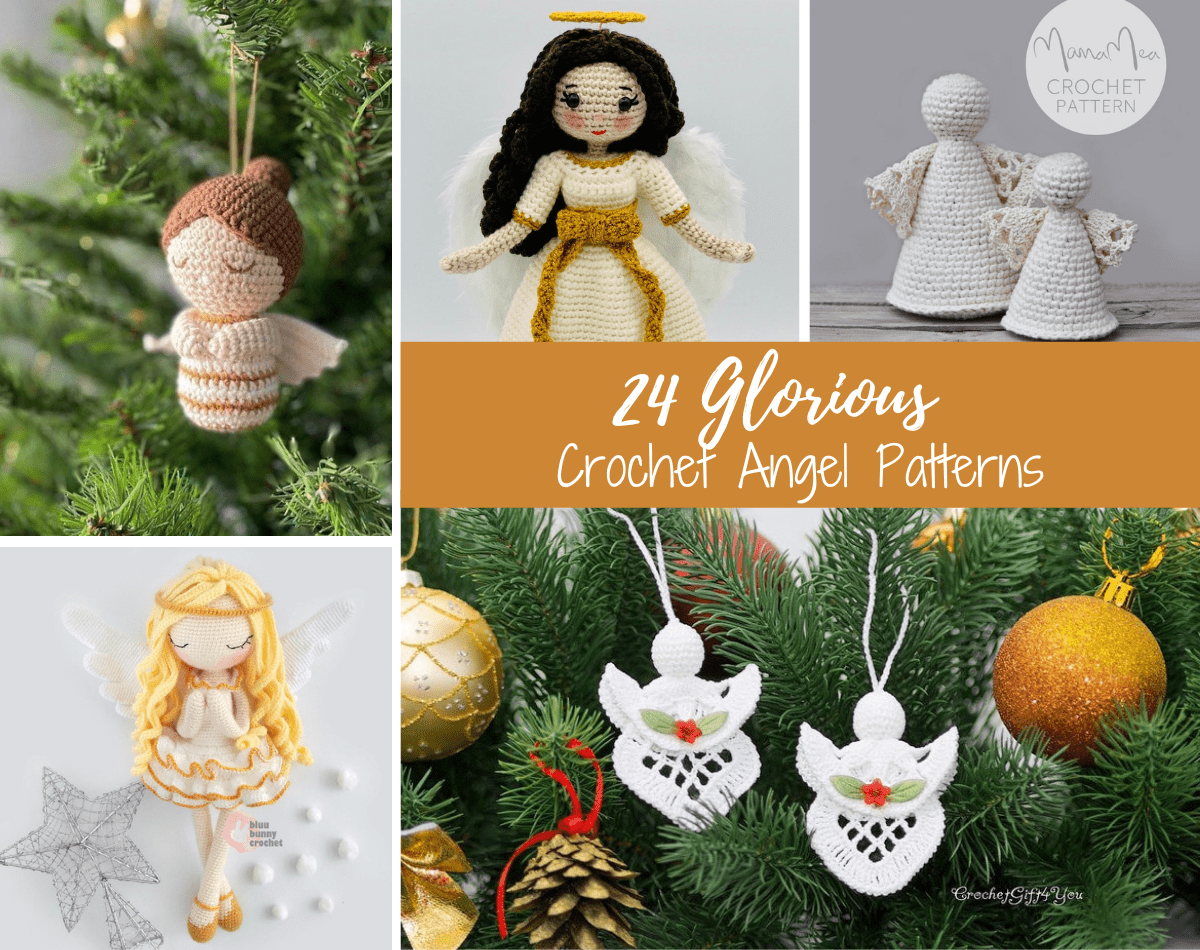 If you're hooked on angels like I am, you're going to love this collection of angel patterns. Not only perfect for Christmas celebrations, but as hopeful symbolism all year long!  I love them all–from the simple to the grand and I can't wait to dive into all the details.
How Do You Crochet An Easy Angel?
A crochet angel can be as simple or elaborate as you want.  All angels have these common elements:  A head that may or may not have facial features.  A gown or dress.  Wings.  A halo is optional and remember that you can swap one out for another if a halo on a different pattern appeals to you or if your favorite pattern doesn't have one and you want one.
Typically an angel is worked in the round in an amigurumi pattern style, but a few of the patterns are worked flat as appliqués.  You will need to know how to chain stitch, slip stitch, single crochet and double crochet.  Knowing how to work a magic ring and an invisible decrease is helpful, but gauge is usually not too important.
A crochet marker may come in handy for keeping track of the stitch count and you'll likely need a yarn needle for attaching pieces and weaving in ends. Many of the patterns are worked in acrylic worsted weight yarn, like red heart super saver or another favorite yarn, but you could also use cotton or wool yarn. The crochet tutorial instructions will indicate any special stitches and hook size needed and in no time at all you will have a beautiful angel on your crochet hook.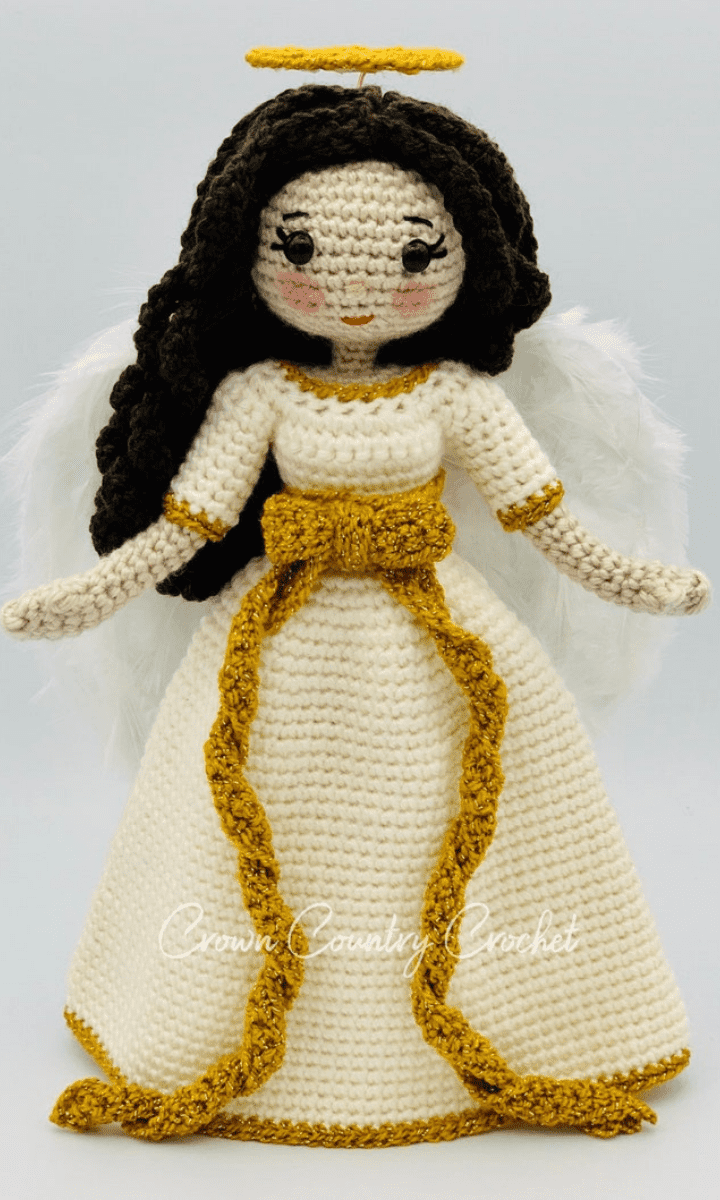 This gold trim on Crown Country Crochet's angel pattern makes her look so regal! I love the long flowing hair and fur-look to the angel wings!  Such a fun design!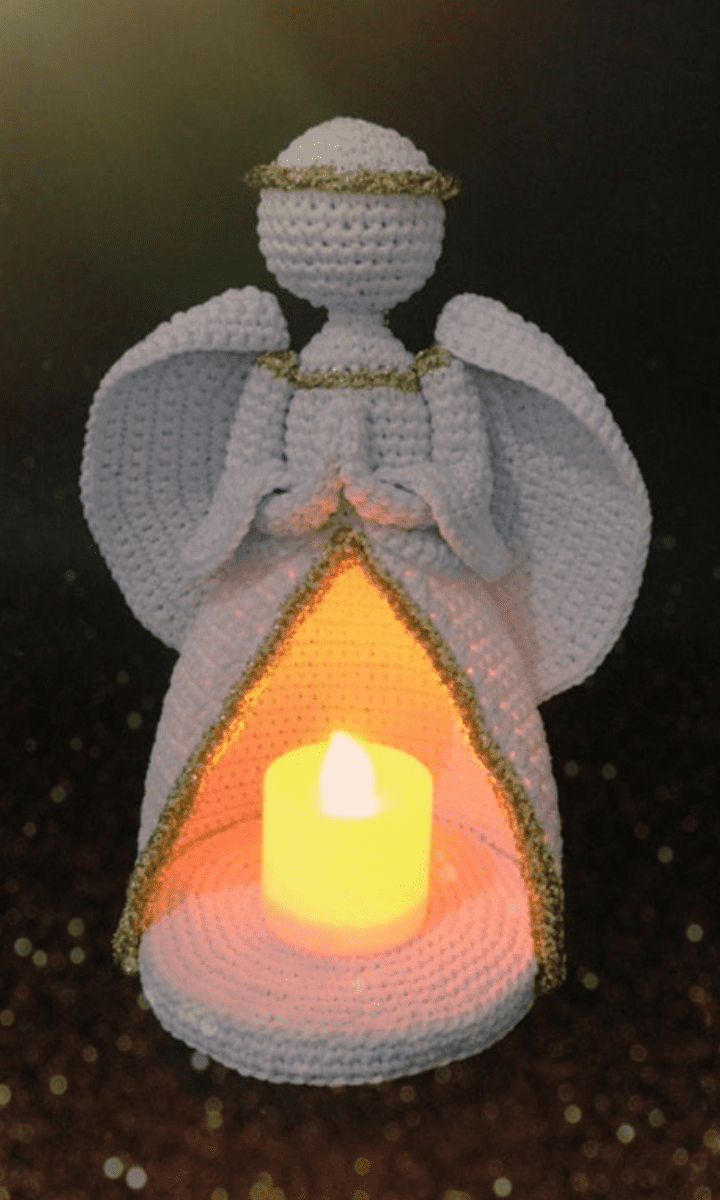 I love this candle holder style angel by Crafty Genes Indonesia! So creative and so beautifully executed!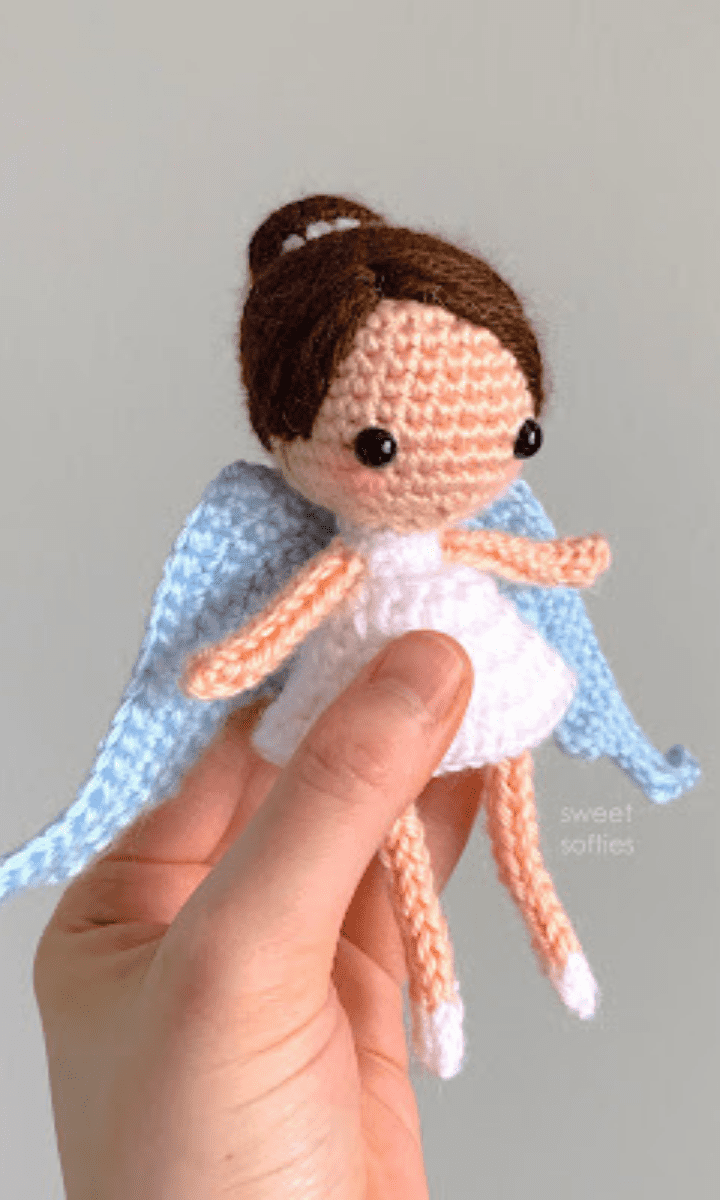 How cute is this tiny little crochet angel pattern by Sweet Softies? This cute pixie style angel would look cute next to a desk but it is also small enough to hang as an angel ornament too. Can you imagine what a great gift this would make for someone special?
Sigh.. we're only JUST getting started with these darling angel patterns!  Here are some more favorites: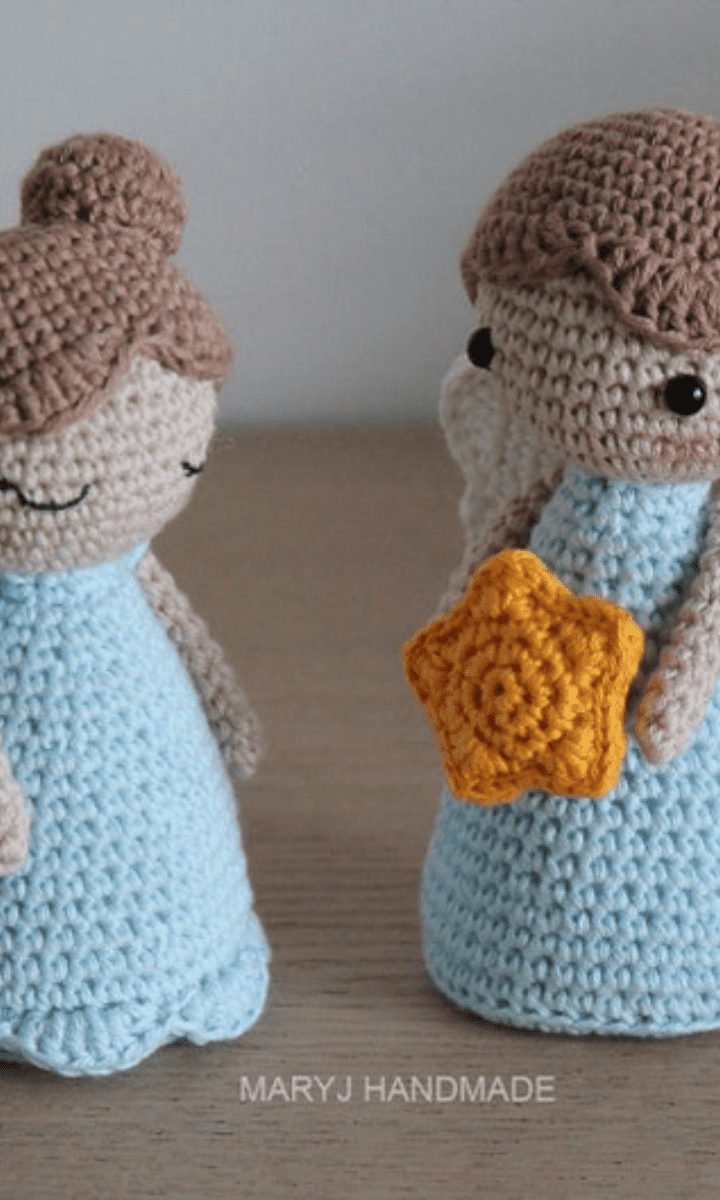 I love the boy and girl angel pattern by Mary J Handmade Design's.  The details make me swoon:  the sweet star, the scalloped bottom of the dress and the gentle curve of the wings.  They would look great on a dining table or bookcase as part of the holiday decor. This is a crochet pattern you can make different ways and I totally love that! What a cute little angel!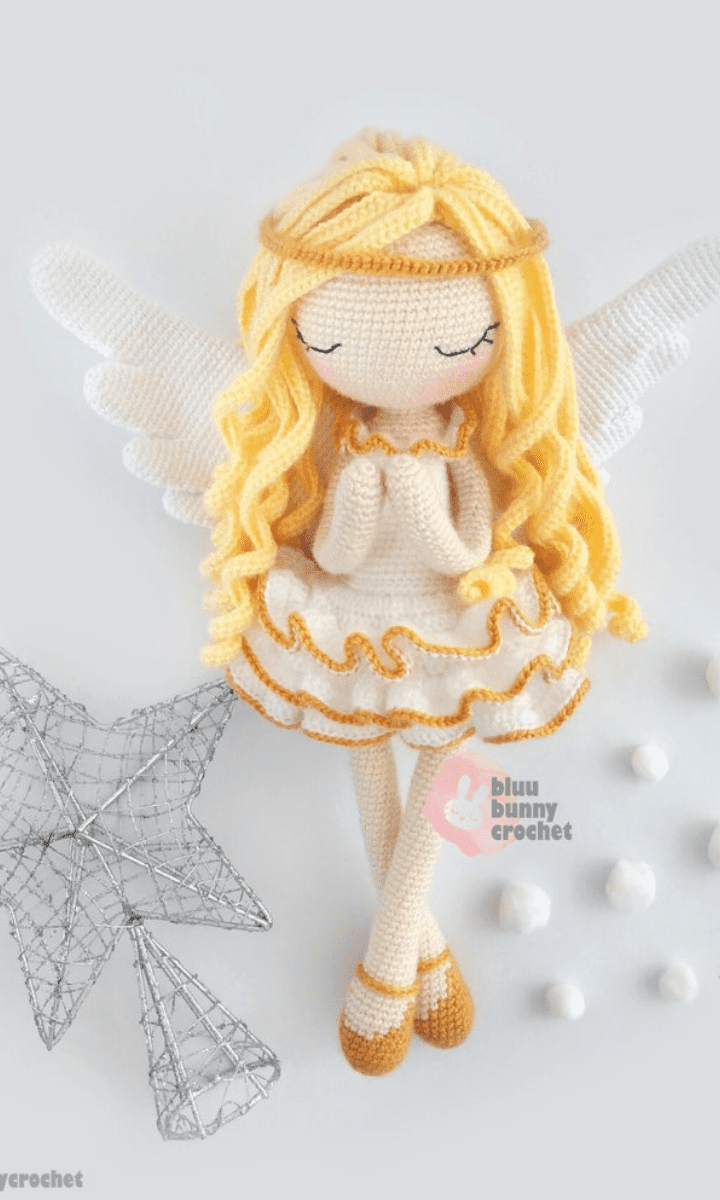 I can't decide if I love the curly, golden locks of hair or delightful ballet slipper shoes on this cute crochet angel by Bluu Bunny Crochet! This Christmas Angel is a delight!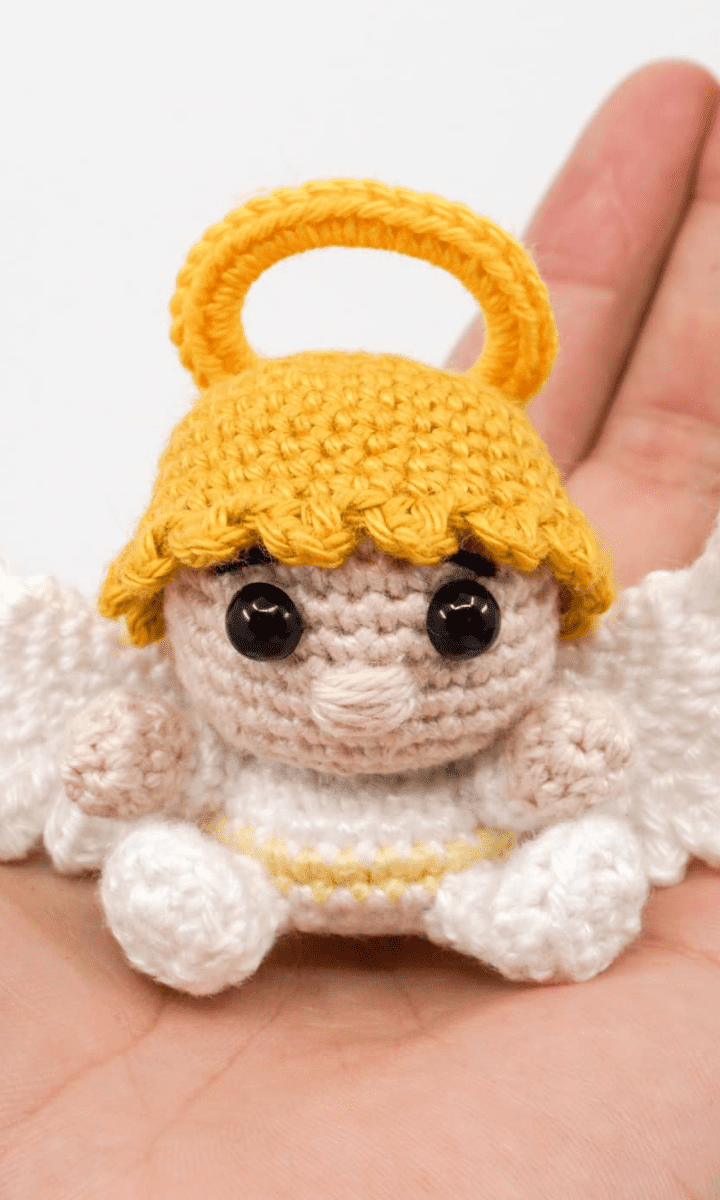 I wouldn't be upset getting shot by this cupid-style amigurumi angel! Supergurumi has stolen my heart with this little cherub style angel's adorable nose and sweet halo!  Wouldn't it be fun to tuck a few of these in between the Christmas tree branches instead of ornaments?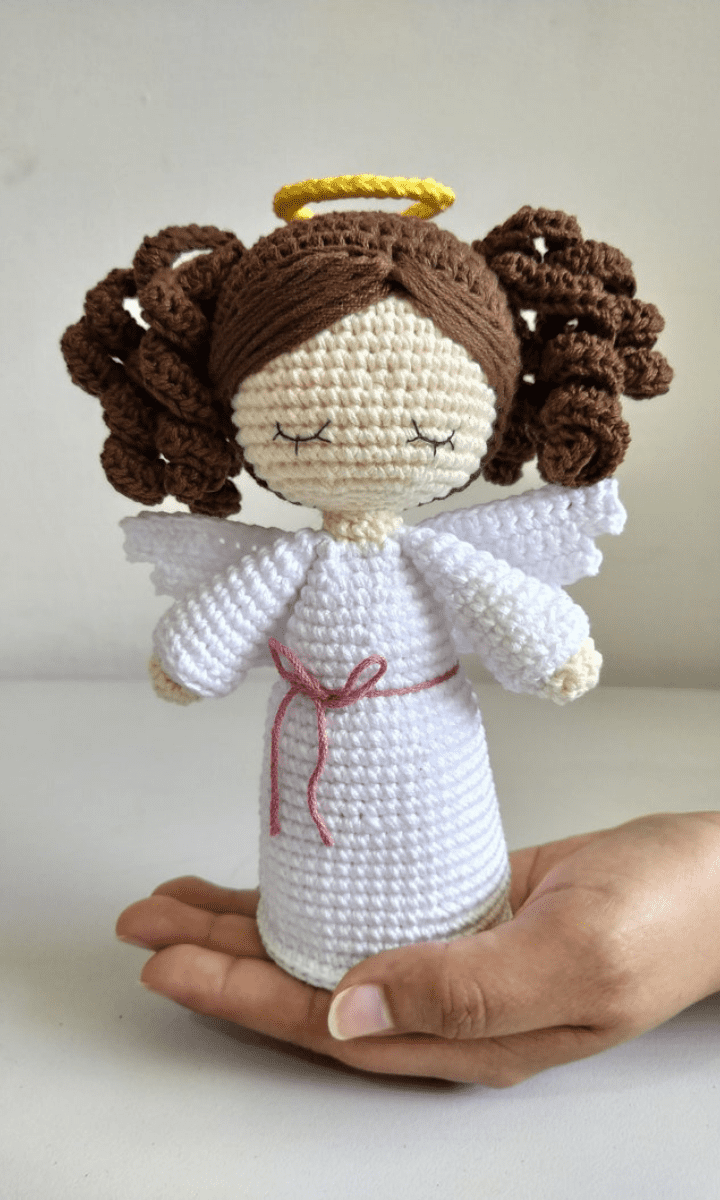 Amigurumi Monterrey has spoken to my heart with these oh-so perfect pigtail curls! This love the simple style with the sweet details in this crochet angel pattern. She would look beautiful in my holiday decor!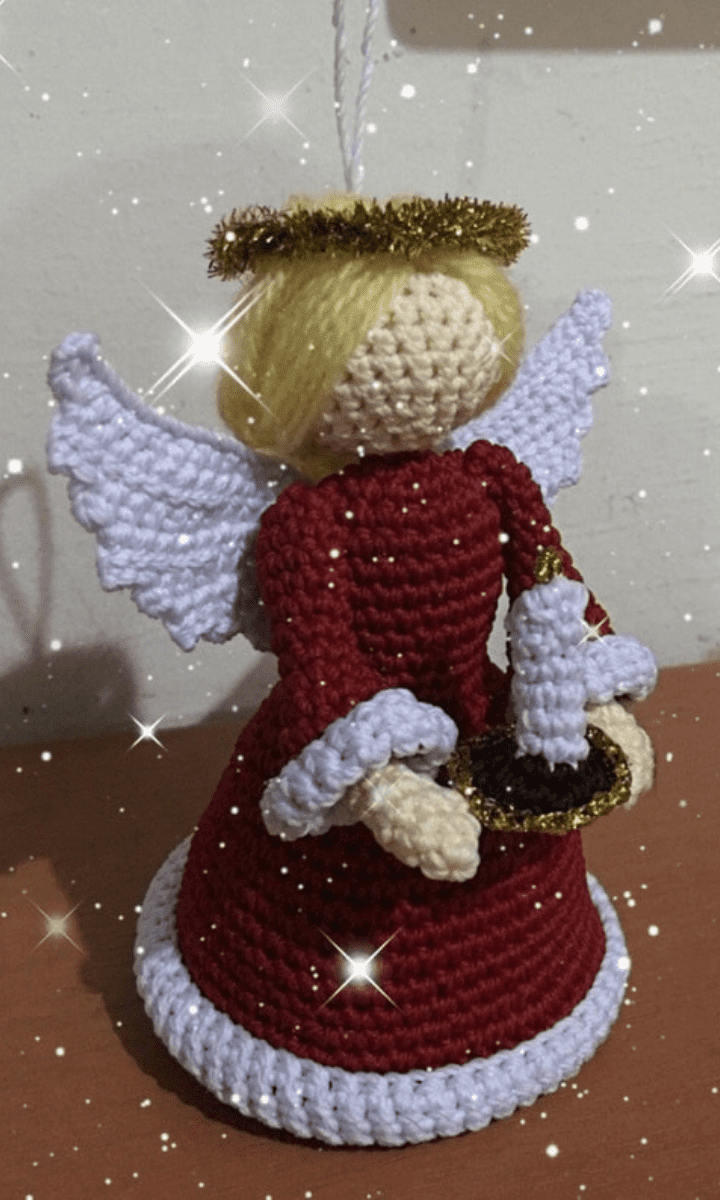 Crafty Genes Indonesia offers a vintage angel pattern with this traditional candle and beautiful deep red dress! Such a stunning Christmas tree ornament!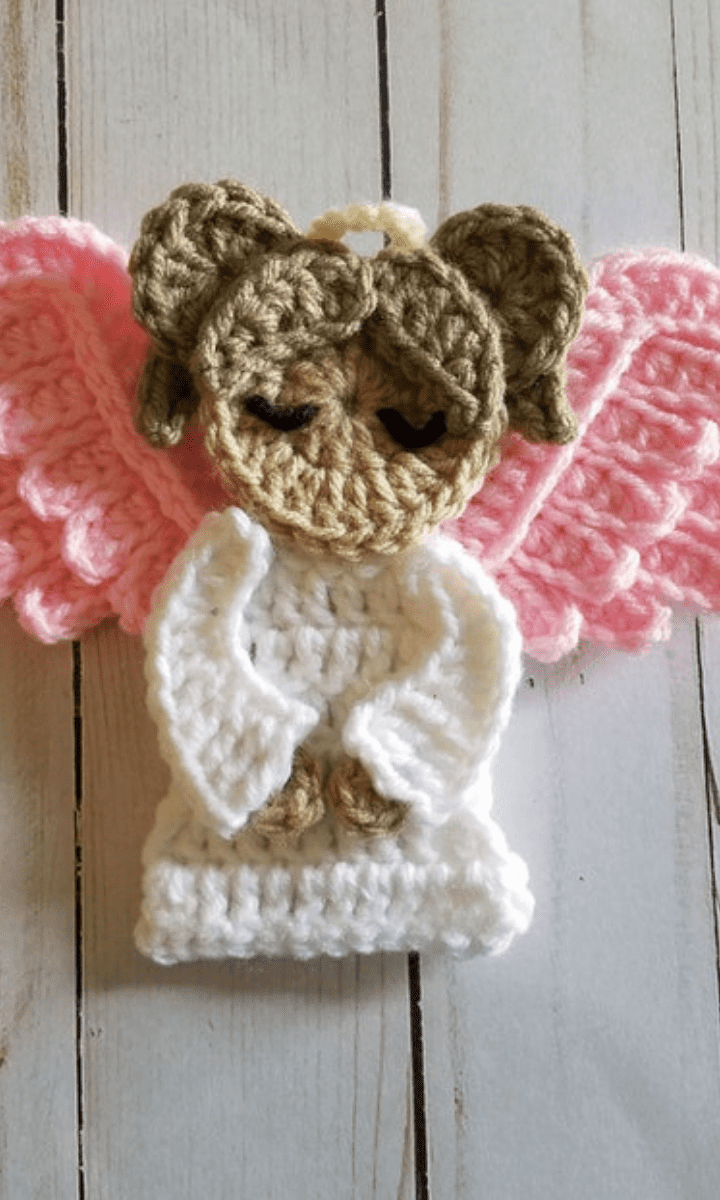 I love this crochet angel appliqué by The Yarn Conspiracy! The shape of the angel wings is really unique and I love the non traditional pink color choice.  What a fun crochet pattern!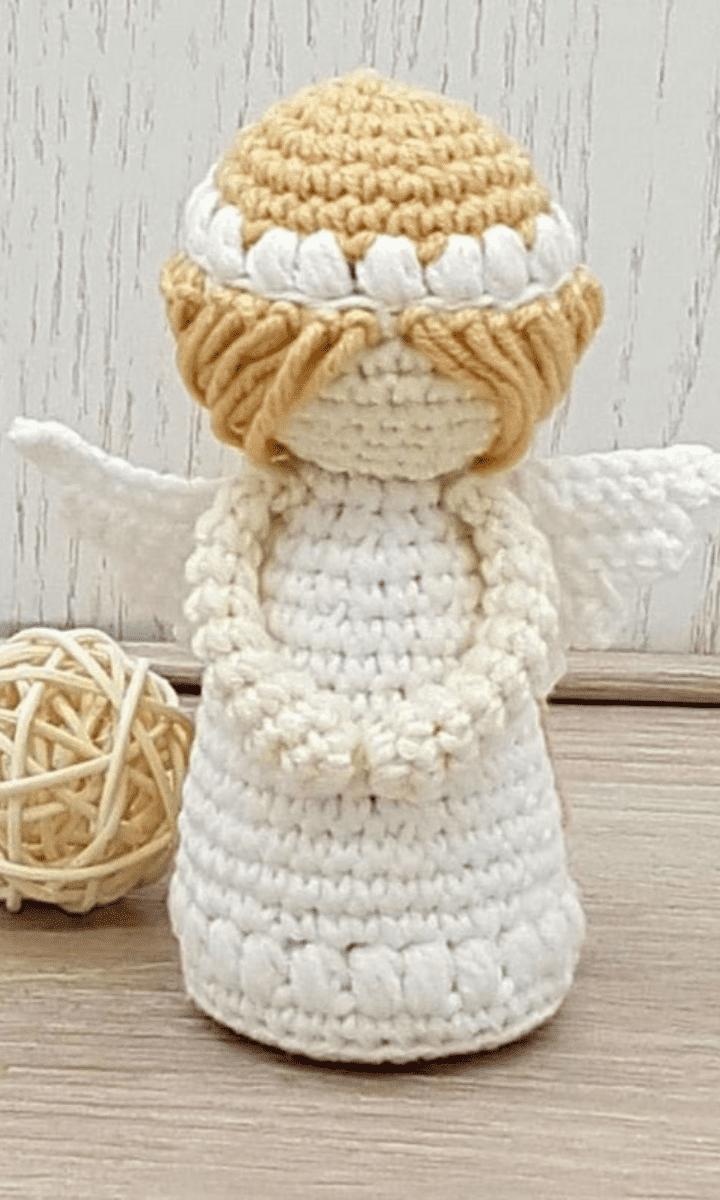 Looking for a simple amigurumi crochet angel? My Cosiness Art uses simple stitches to great effect in this sweet angel crochet pattern!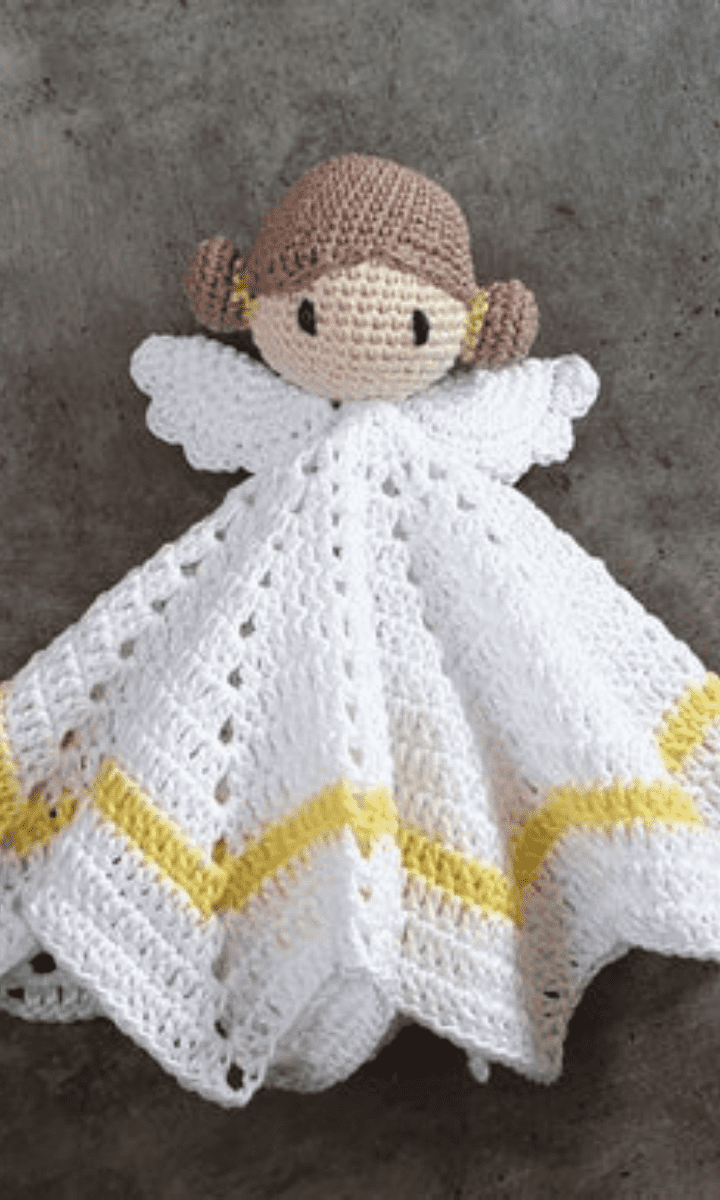 Oh my goodness… this angel lovey by  Kapitein Haakster has stolen my heart!  How sweet!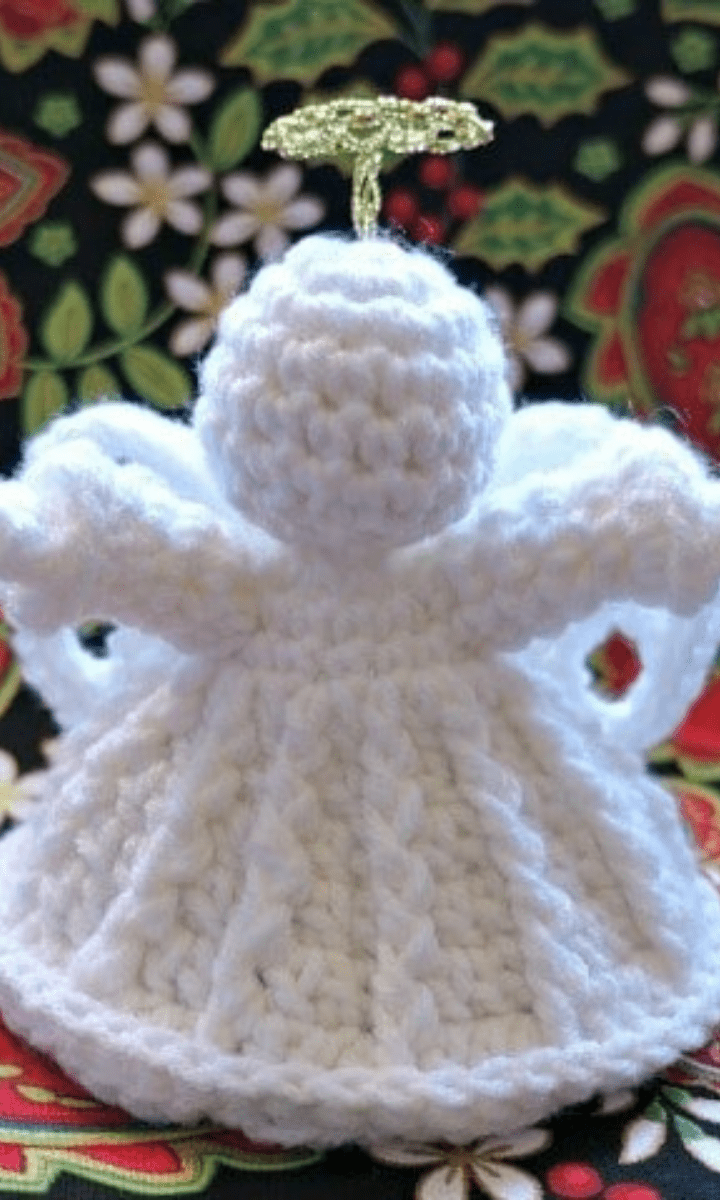 I love this wide dress style that Oomawka Design Crochet used for this crochet angel! What a beautiful and unique way to display this cute angel!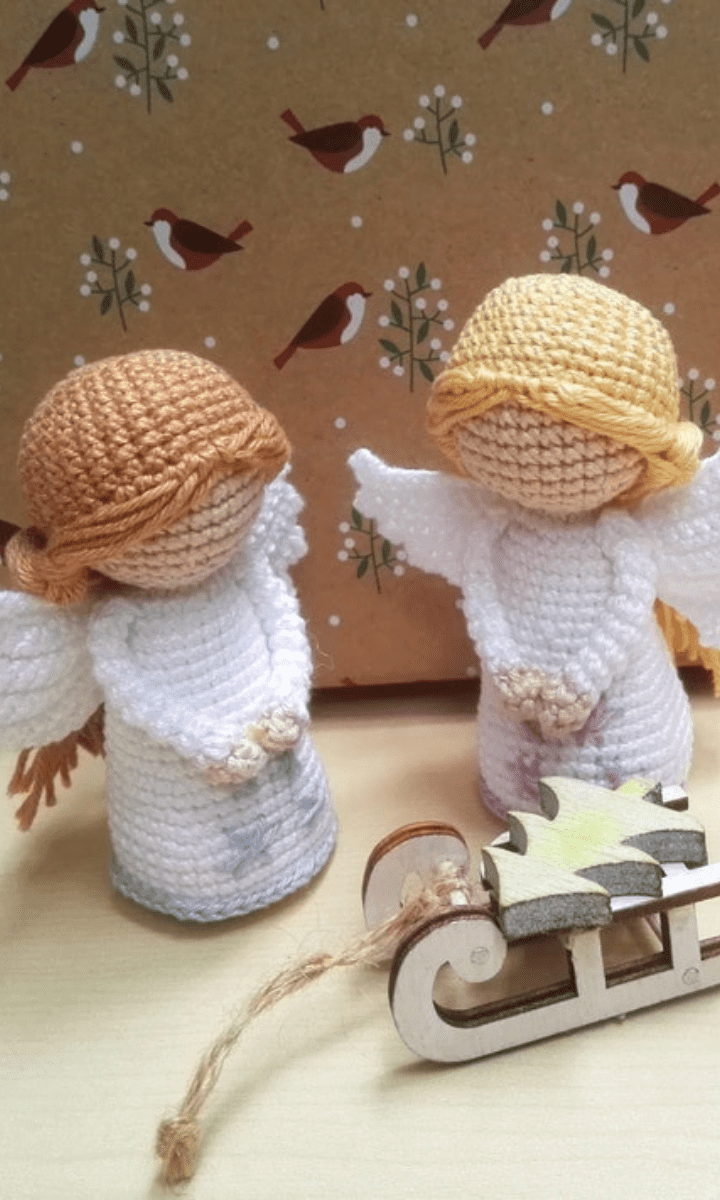 Is it just me, or do these two angels look like best friends? This sweet angel pattern by Blue Yarn Crochet would be so fun to crochet and to display!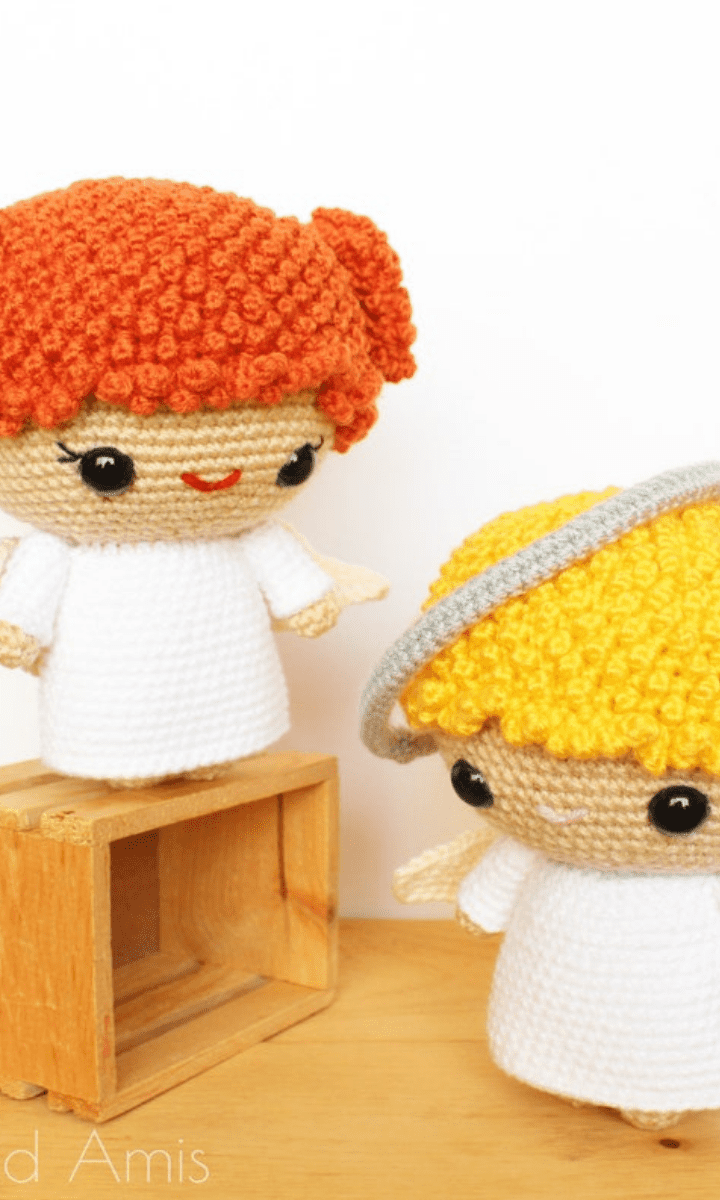 These tight curls on the redhead angel are so fun! And how about that crooked halo?  Storyland Amis hits it out of the park with this unique angel pattern!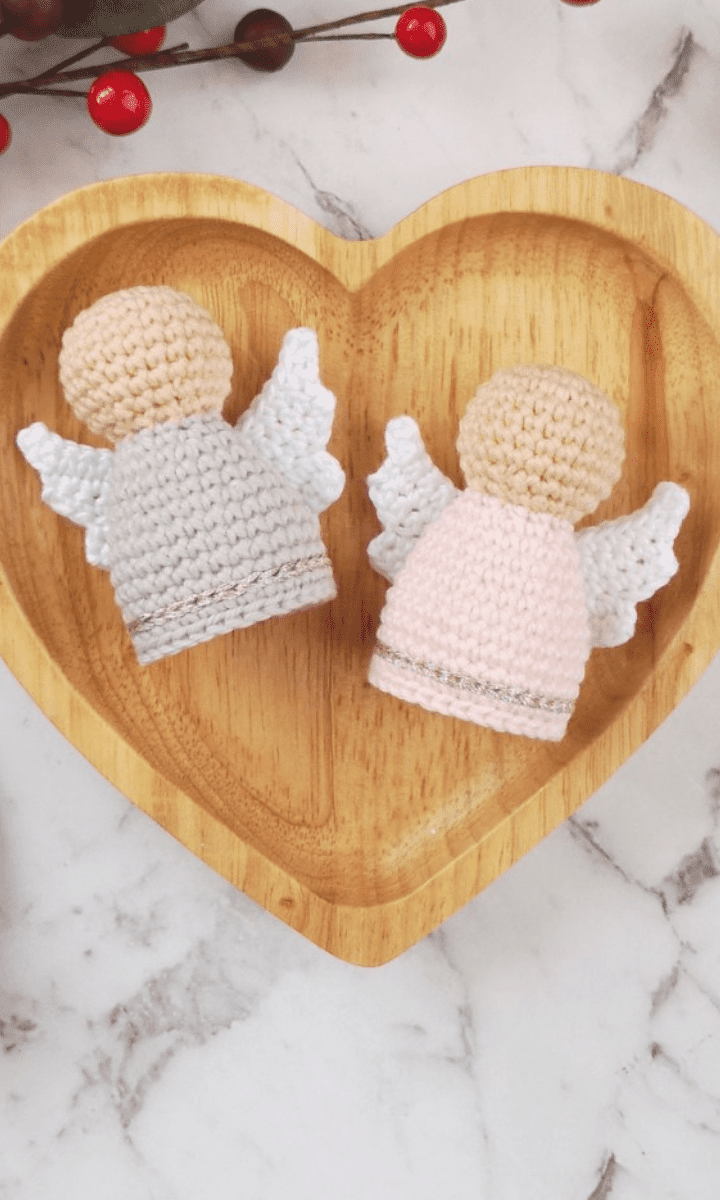 If you're looking for sweet and easy, these two angels by Stitch by Fay are just beautiful!  This would make a fun angel ornament!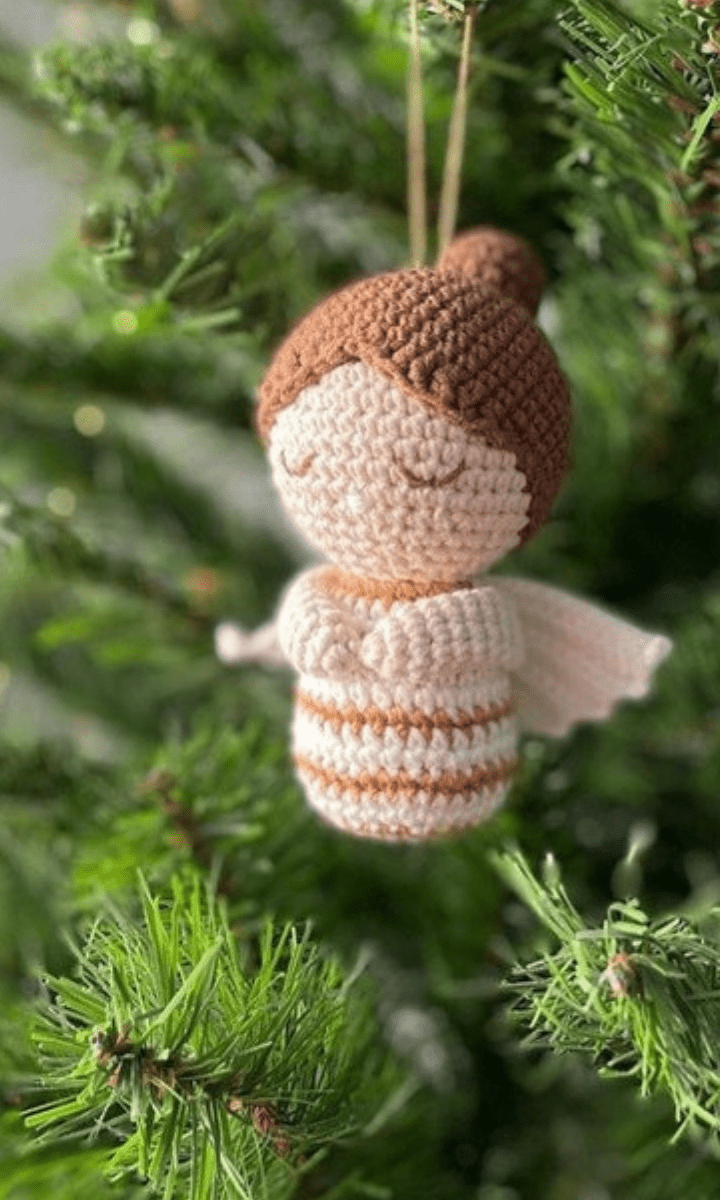 Enjoy Toys Designs' little angel Christmas ornament is just adorable!  I'd love this sweet angel ornament on my tree!  What a fun crochet angel ornament!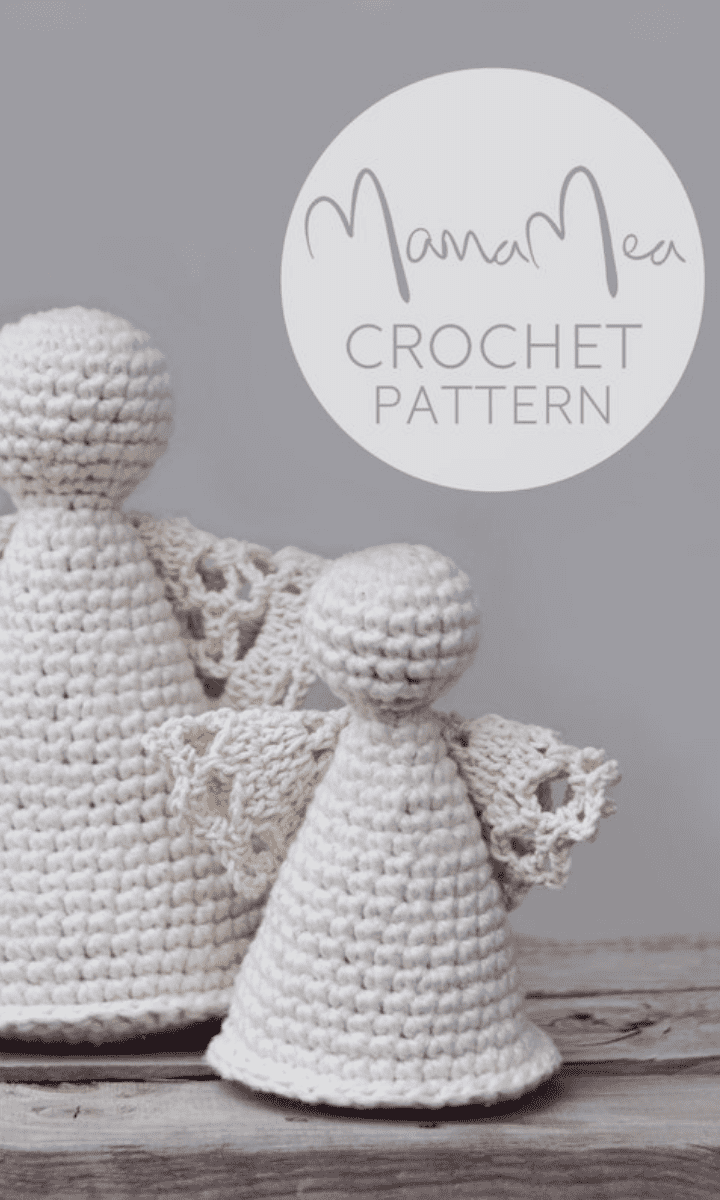 I love the lacy angel wings on this angel pattern by Mama Mea Crochet.  I also love that it is in 2 sizes so you can pick the size that works best for you or make both as a set!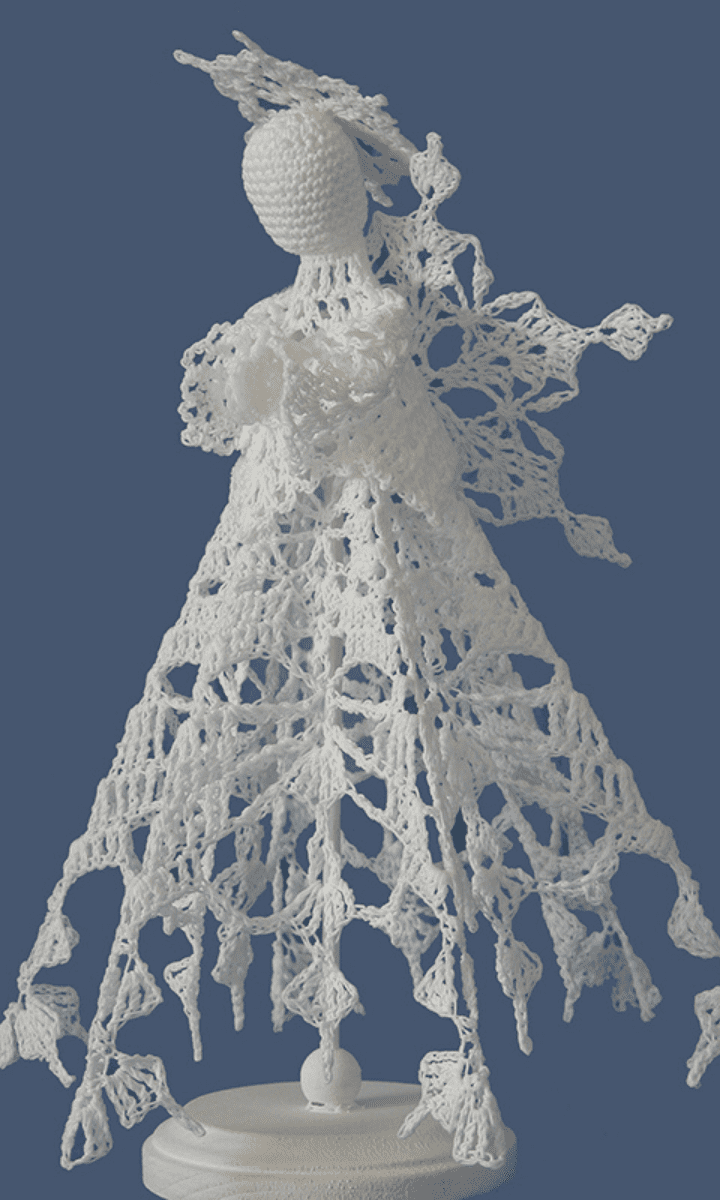 This stunning crochet angel tree topper by Kathryn Clark Crochet is just breathtaking in white cotton thread!  I love all the lace and attention to detail! And that angel wing and dramatic bottom edging?  What a gorgeous lacy Christmas tree topper!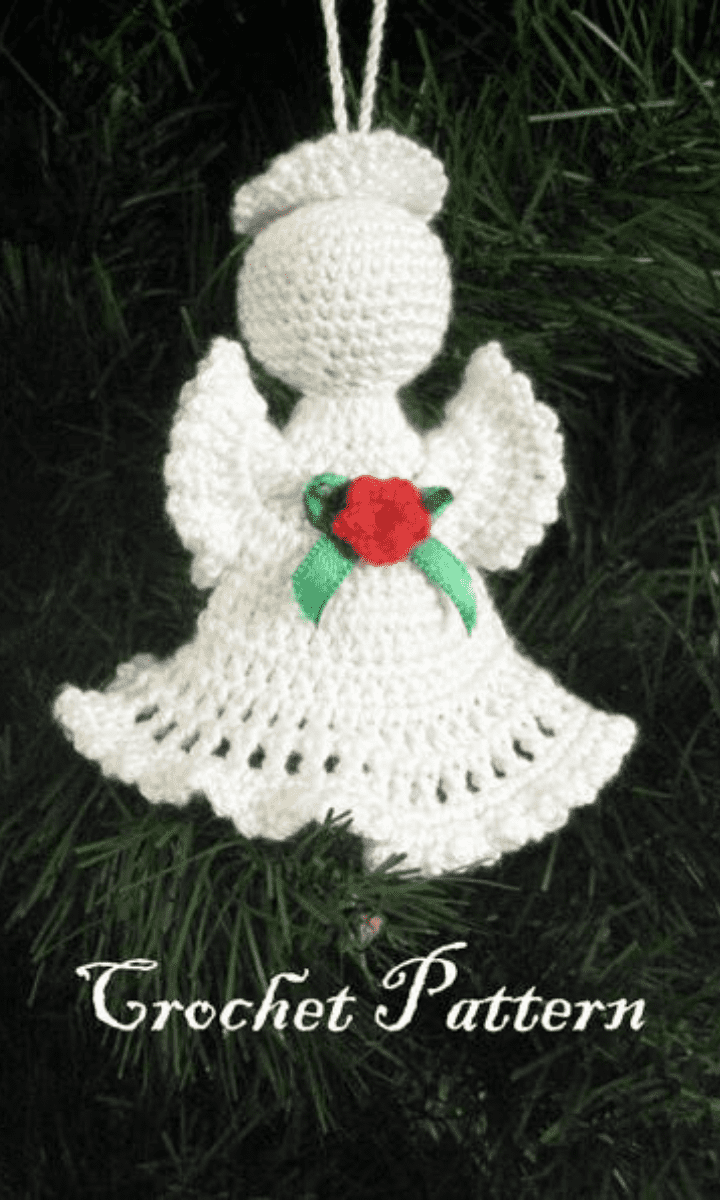 I love this little rose in the center of this angel by HILT by Nadiia! This angel ornament is reminiscent of the angels on grandma's Christmas tree!  Love it!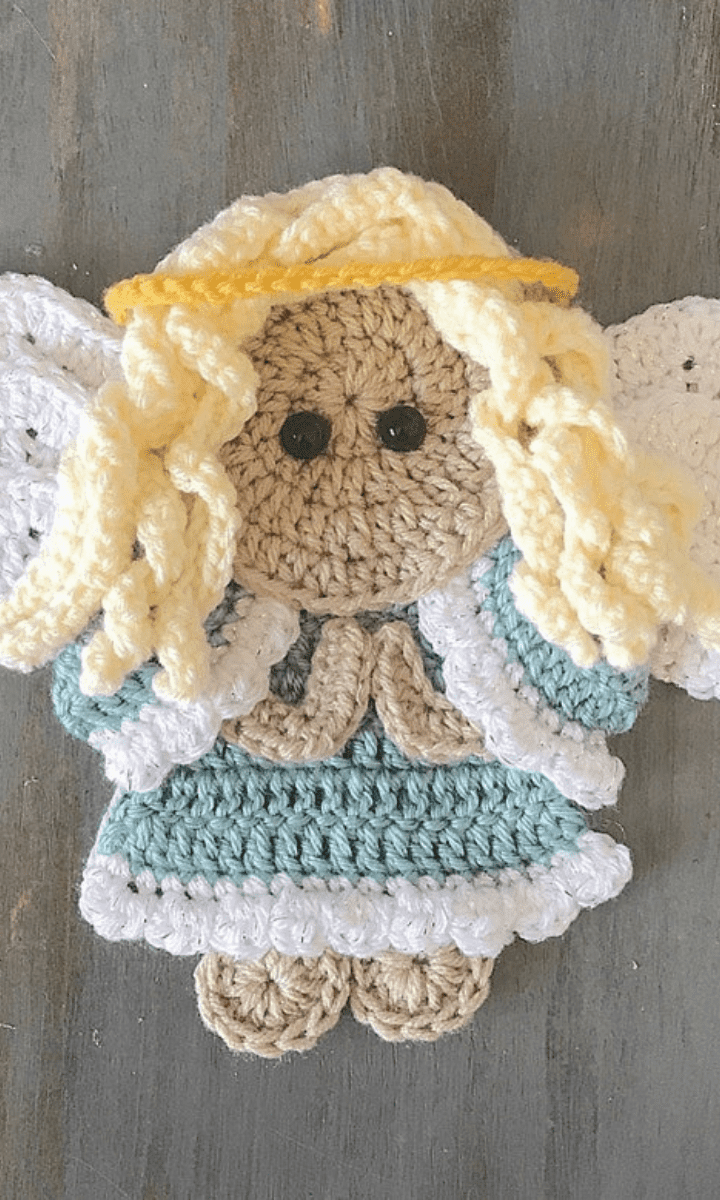 Nellas Cottage combines some beautiful blonde curls with a classy gold halo to make a perfect angel applique!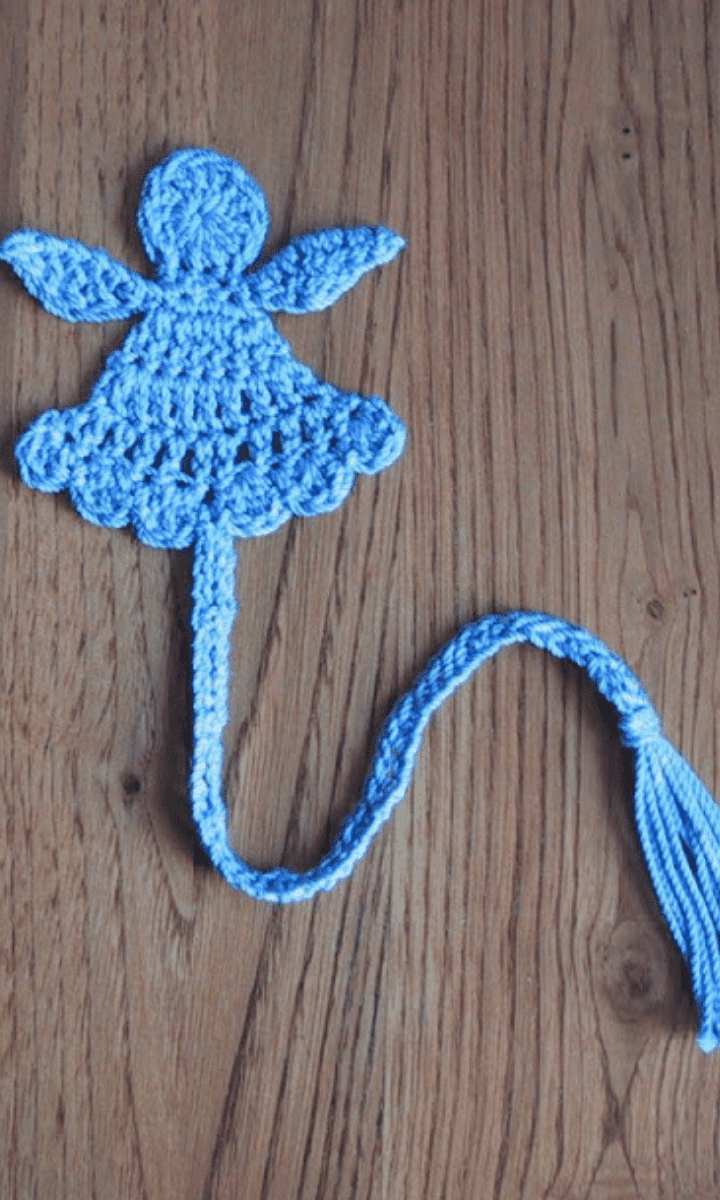 Who doesn't need another bookmark? And even better, an angelic one! What color would you make Suzies Yarnie Stuff angel bookmark? Or better yet, omit the bookmark tail and tassel and you have a perfect crochet angel ornament pattern!  What a versatile free crochet pattern!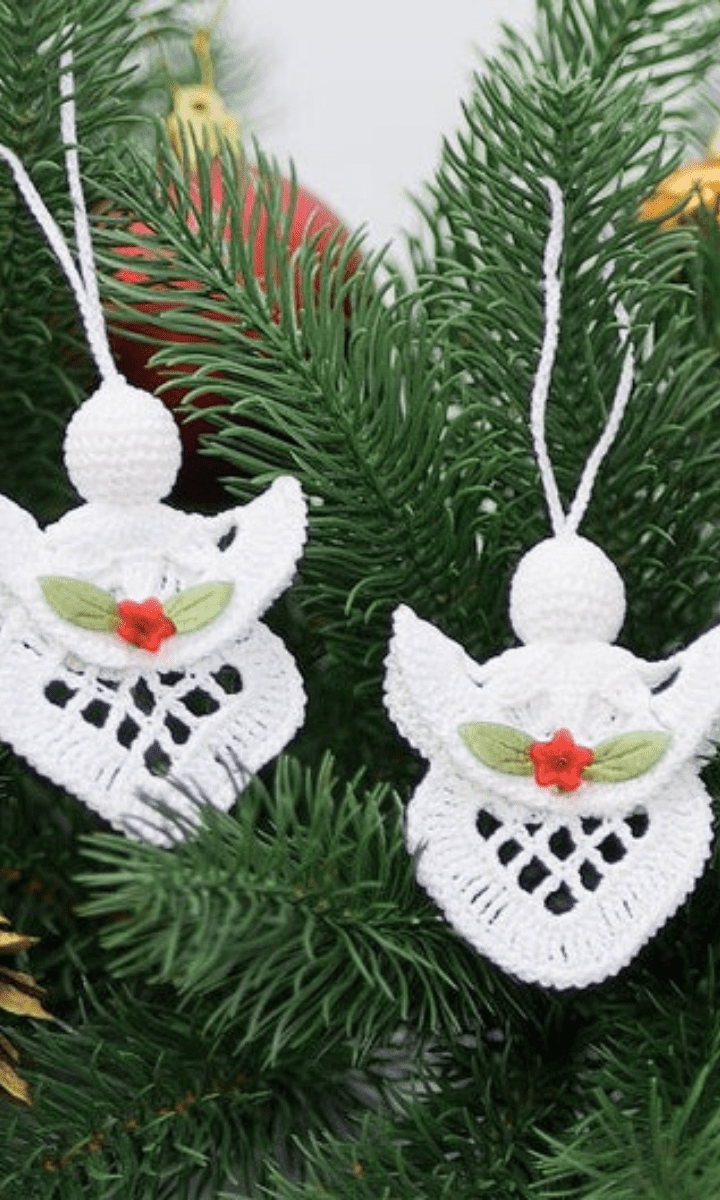 I love the details on this angel Christmas ornament by CR Gift.  The lacy look dress and wings are simple and beautiful at the same time! What a beautiful crochet angel ornament!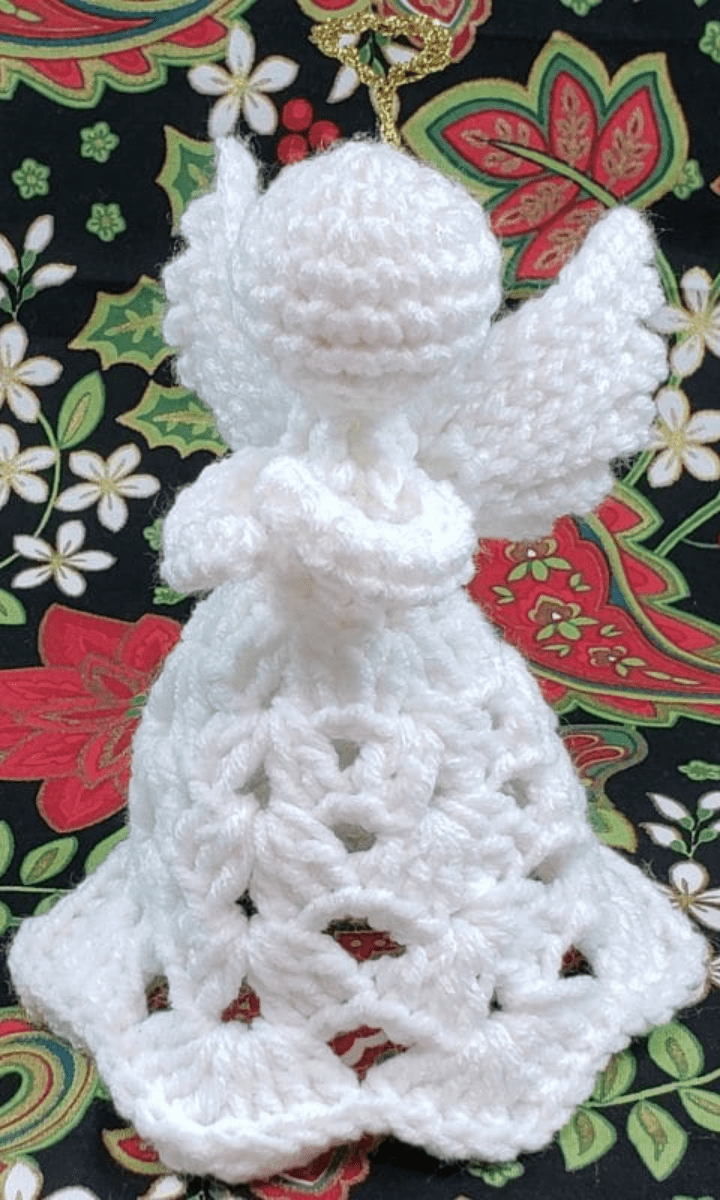 This sweet, easy to angel by Oombawka Design Crochet can do double duty as a decor piece on a shelf or hung on a tree as a crochet angel ornament!  What a fun free crochet angel pattern!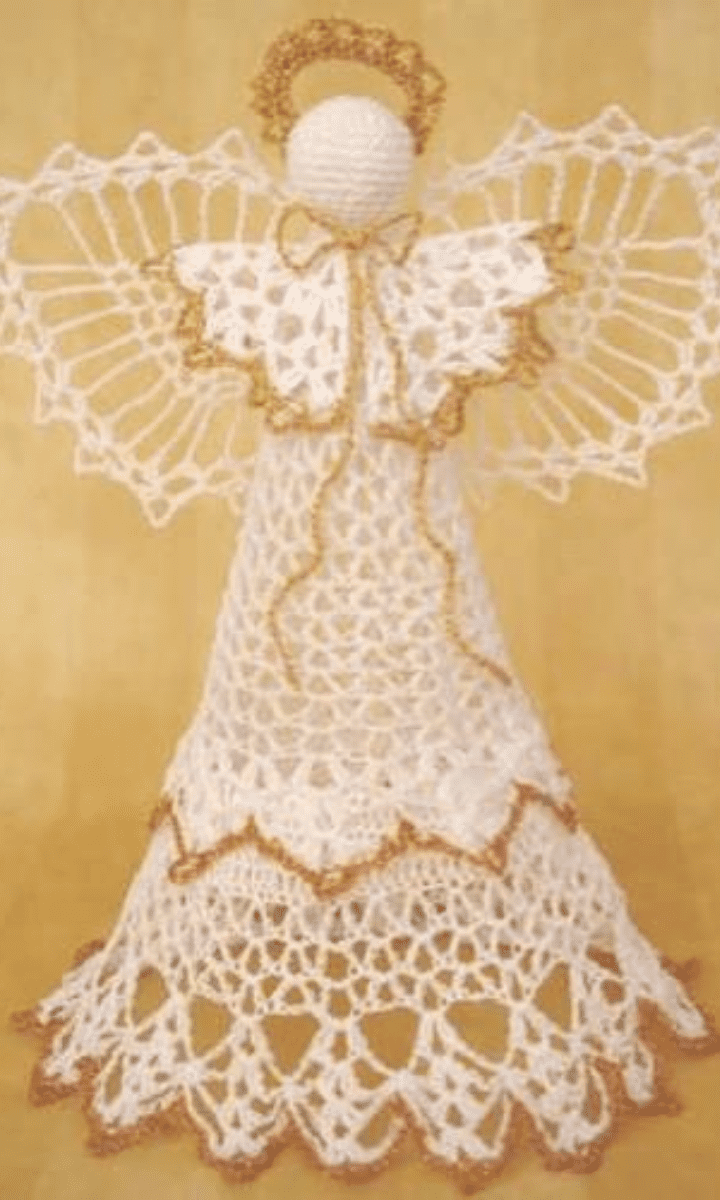 Wow!  Would you look at those glorious crochet angel wings on this tree topper by Maggie's Crochet! This might just be the perfect angel for the top of your Christmas tree!
I love seeing your finished projects! If you enjoyed making one of my patterns I'd love to see yours on Instagram, be sure to tag me @crochet365knittoo.  If you are on Facebook, stop over to the Crochet 365 Knit Too Facebook page or pop over to the Crochet365KnitToo Club and share a photo!  I'd love to see your work!