Simply Stunning Crochet Temperature Blanket Patterns
This post may contain referral/affiliate links. Please read my disclosure for more info.
Interested in a crochet temperature blanket? You are absolutely in the right place! Each of these patterns is simply stunning and unique.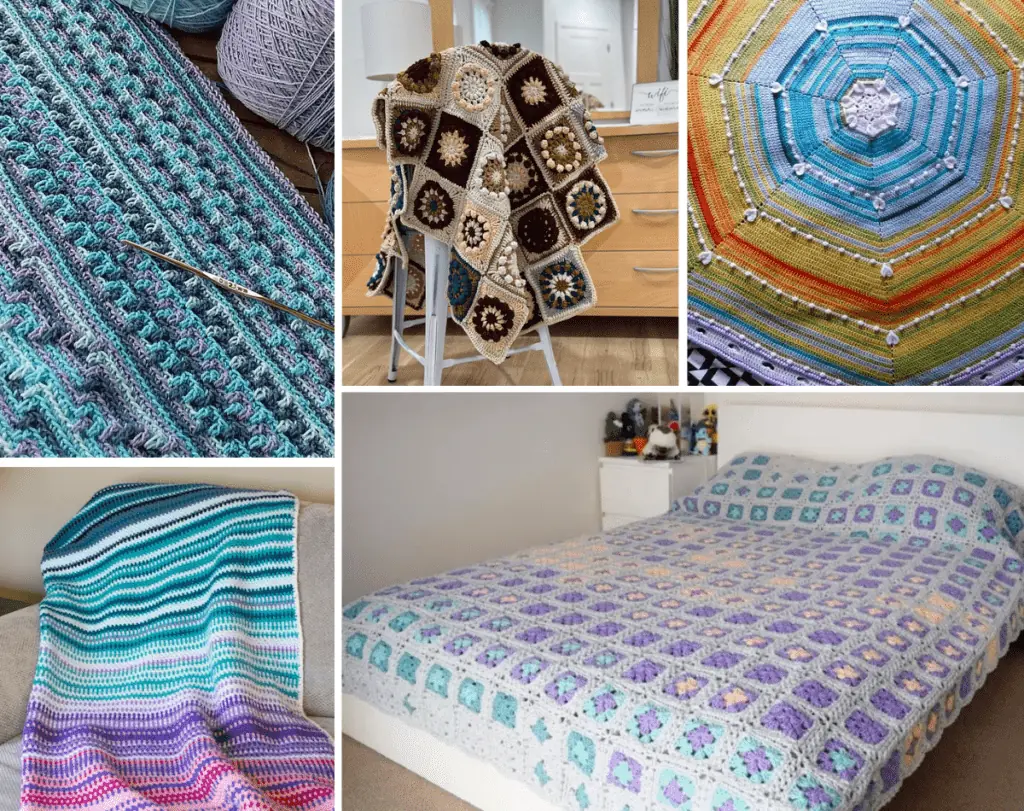 With just a little time each day, you'll end up with an entire blanket showing the year you lived. It's such a great way to showcase an important year in your life with a temperature timepiece.
Most of these patterns use a variety of basic crochet stitches, so make sure that you know how to work a single crochet stitch, double crochet stitch, and slip stitch (sl st). Since these great patterns won't take a long time to complete, your cute temperature blanket is just a few steps away!
What is a Temperature Blanket?
The basic idea behind a temperature blanket is to document the weather history in a particular year. Some people do these every year as an annual blanket, or if it's an important year to them personally.
If a year is way too long for you to commit to, you can do something smaller! You can make a temperature project for your pregnancy or a school year, whatever you want to have to look back on with fond memories. This is simply a fun project for anything.
What Can You Use a Temperature Blanket Pattern For?
You don't actually have to track daily weather data, you can really track just about anything with this type of pattern. I have seen some people tracking their book genres over the year, so instead of color for temperature, they assign a color for the genre and crochet when they've finished a book, which I think is incredibly cool.
If you're looking to read a particular book series in order, Barely Bookish has quite a few lists to keep you on track like this Best Ways to Read Throne of Glass Series!
I've also seen people utilizing historical weather data so they can make a blanket for a year that is important to them, such as the year their child was born. This can also be a great idea for an anniversary present by making a temperature blanket for the year you were married.
If you want something you can get more use out of, you can also shorten the rows to a lot of these patterns and create a temperature scarf. A temperature scarf is such a beautiful gift to give to someone to remember a special time in their life. Maybe a wedding anniversary, or a reminder of another important life event.
Things to Keep in Mind While Making a Temperature Blanket
One of the most important things to keep in mind while making a temperature blanket is size. If you want an incredibly large blanket, you may be cool with 365 rows, however a lot of people want their blankets much smaller, so there are quite a few different ways people combat this in their patterns.
It's also important to keep in mind degree increments, especially if you live in an area that doesn't have a whole lot of weather changes. In that case, you would want your degree increments to be a lot smaller so you ended up with a more colorful blanket.
You'll also want to make sure you keep a color chart on hand to track your temperature color throughout the process of making this blanket. Let's be honest, it's going to be hard to remember what color you made what degree in about three months.
There are also a variety of temperature blanket kits available on Etsy if you're wanting someone else to pick out colors that look good together. Plus, they usually come with a blanket temperature chart that is made out of sturdier material than paper, which is an awesome option.
Temperature Blanket Patterns
Even if you didn't start on January first, you can absolutely make a historical blanket or choose a different time period to make your blanket around. Truly, there are no rules when it comes to these gorgeous patterns. However you start and whatever you track, enjoy your temperature blanket journey.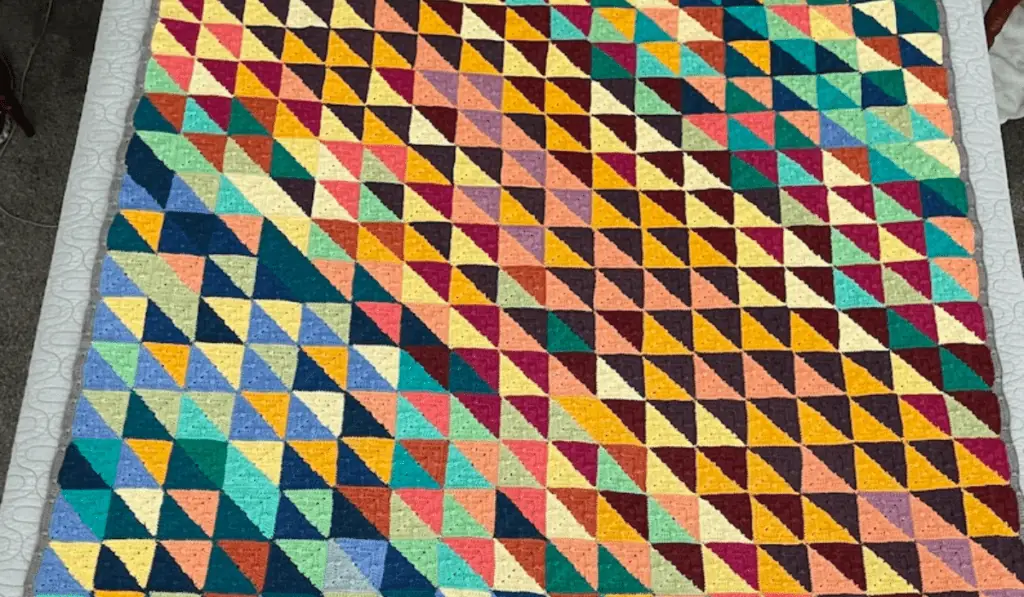 The Square Temperature Blanket design by NH Sugar and Spice is perfect for combatting the size issue of a temperature blanket. Plus, I love how fun and creative it is! I love that this colorful temperature blanket shows both the highs and lows for the day since it adds so much more color to the blanket.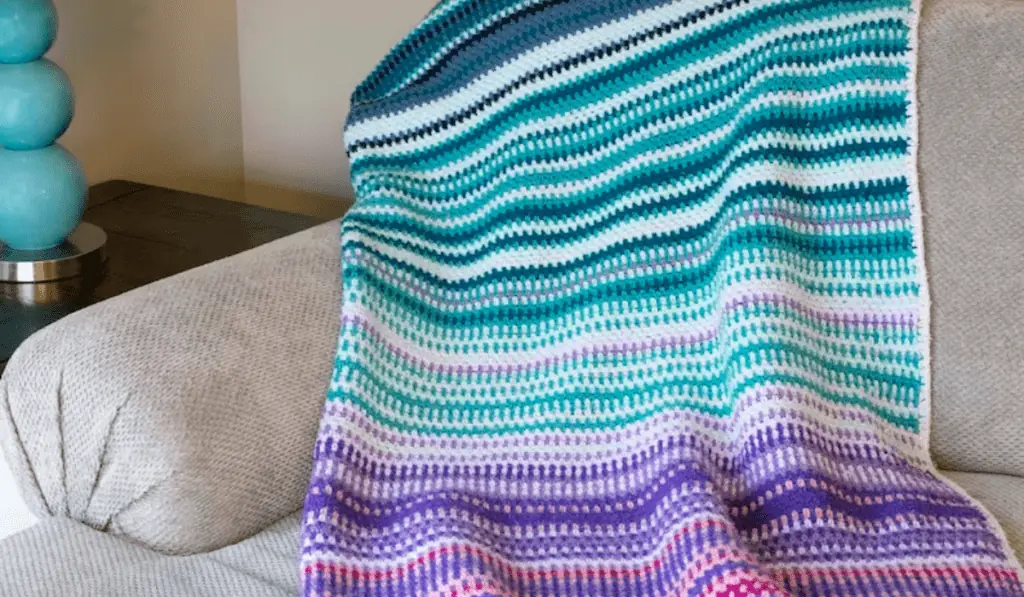 I love the range of colors on this temperature blanket by Fox and Pine Stitches! These colors are simply so bright and beautiful, I think they look exceptionally well together. I really love that white yarn was included in the temperature blanket colors because I think it serves as a nice contrast to all the bright colors.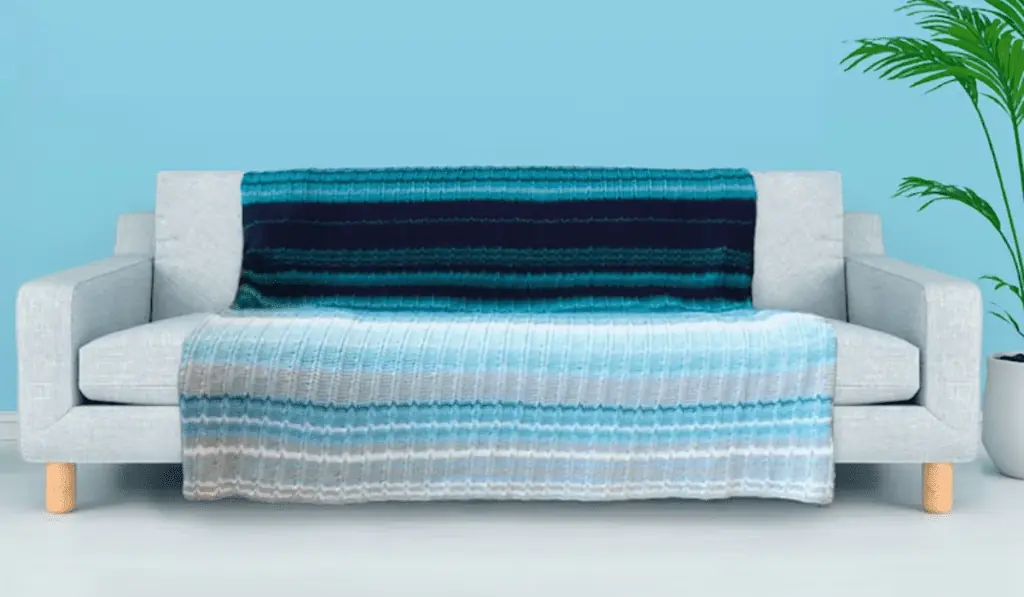 If you love blue, you will love the blend of colors on this temperature afghan by Wool n Hook. This is the perfect example of the fact that you don't need a wide color range in your temperature blanket color chart, instead, you can easily make it match the colors of your home.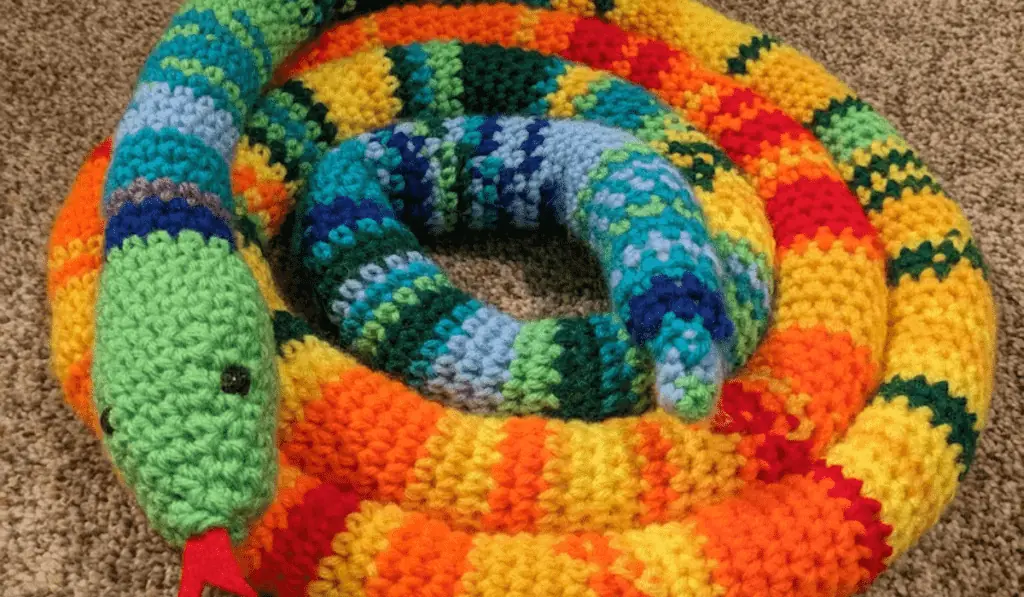 If you're wanting to try something different this year for tracking your temperatures, check out the Temperature Snake by Nana Has Cool Stuff! I love this idea. This would also be a great one for a book tracker as you could string it around your bookshelf.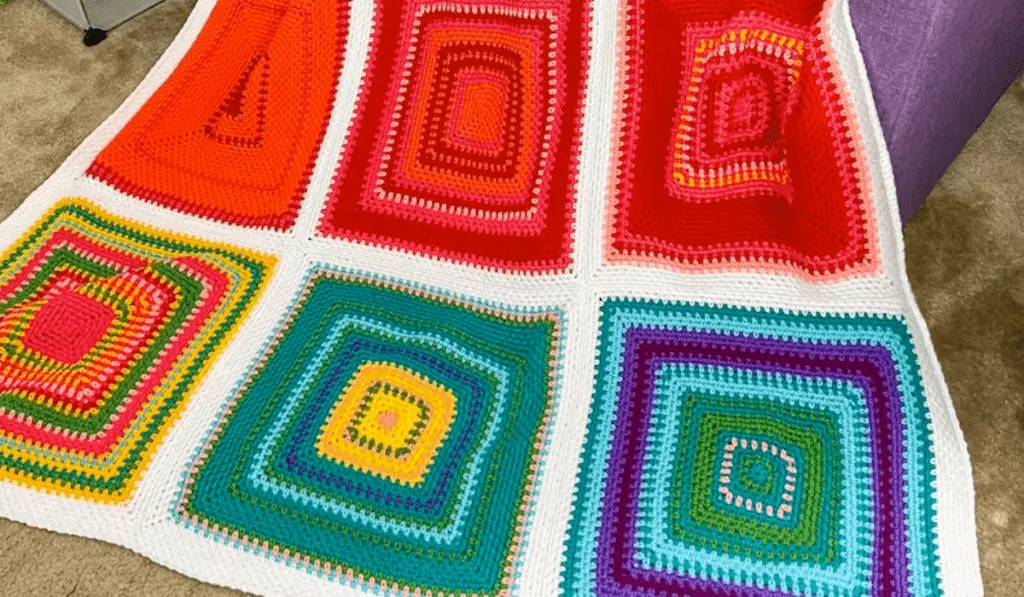 The Moss Stitch Square Blanket by Okie Girl Bling n Things is a colorful temperature blanket that looks so fun. The color combination on this blanket is giving such a great retro vibe and which I absolutely adore! Plus, you can easily tell the hottest months from the coldest months on this blanket since each square is a separate month.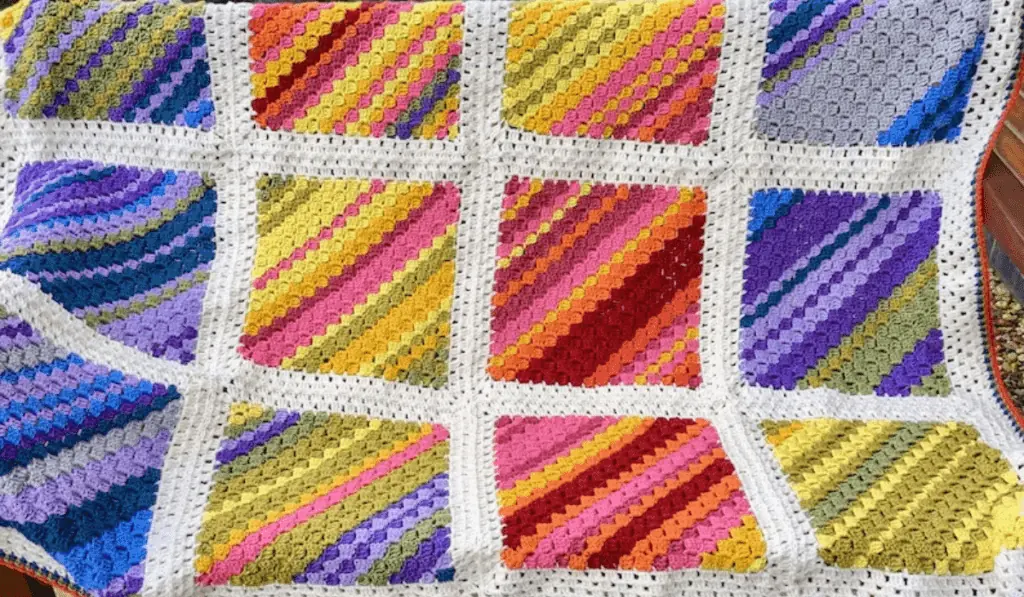 If you enjoy the corner-to-corner technique, then you'll love this pattern by Jess B Crochet for tracking your daily temperatures! This is such a fun crochet project, plus I love that each square is an entire month, making it very easy to reflect on the temperatures over the years.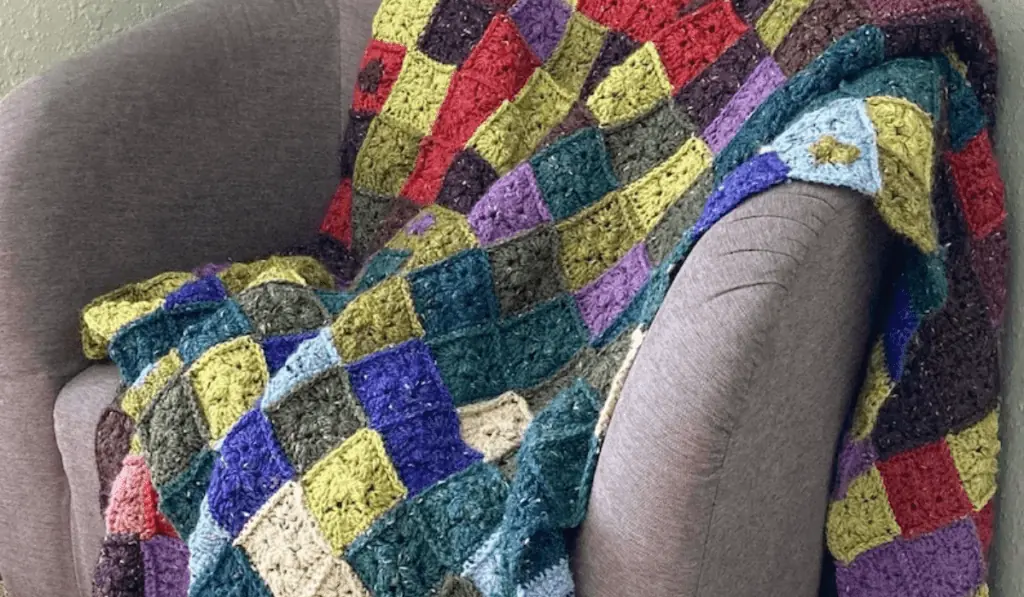 The quilted crochet granny squares blanket by While They Dream is such a fun take on a temperature blanket. Plus, you can use this pattern as a stash buster in the future since you only need small bits of yarn to make each square.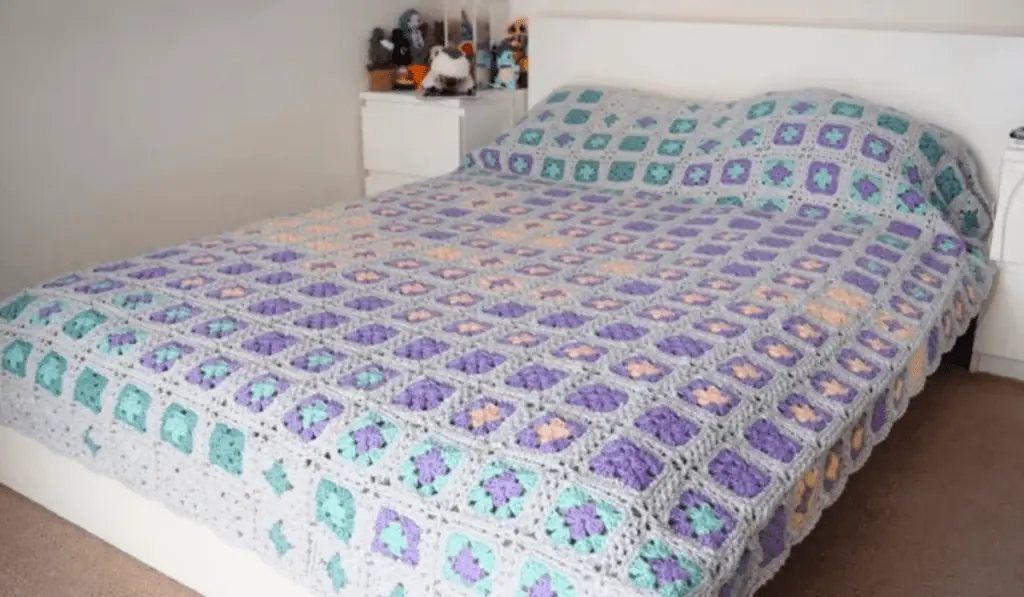 Ravin Sekai Designs' Adding Up Memories Blanket is such a beautiful way to document the temperature ranges. Plus, it works out to be a Queen-sized bedspread, which is the perfect in-between blanket size in my opinion. Not too big and not too small.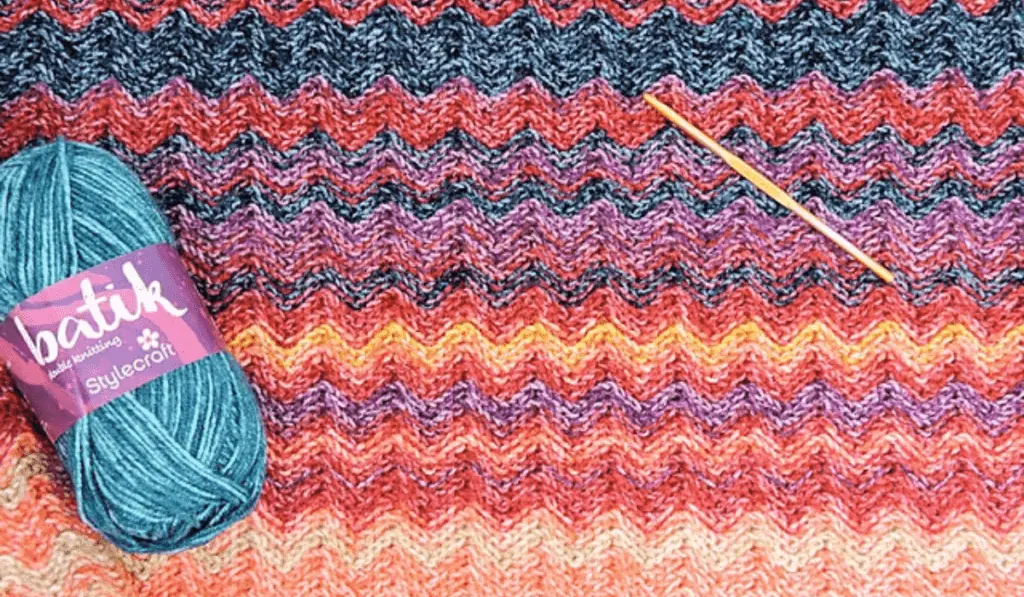 I love how the range of colors on this crochet blanket by Crochet Kim. Plus, the blanket pattern zig-zags are absolutely beautiful. If you're a Kim Guzman fan (who isn't), you might be excited to know she has a brand new blog with amazing crochet designs over at Make It Crochet. So fun!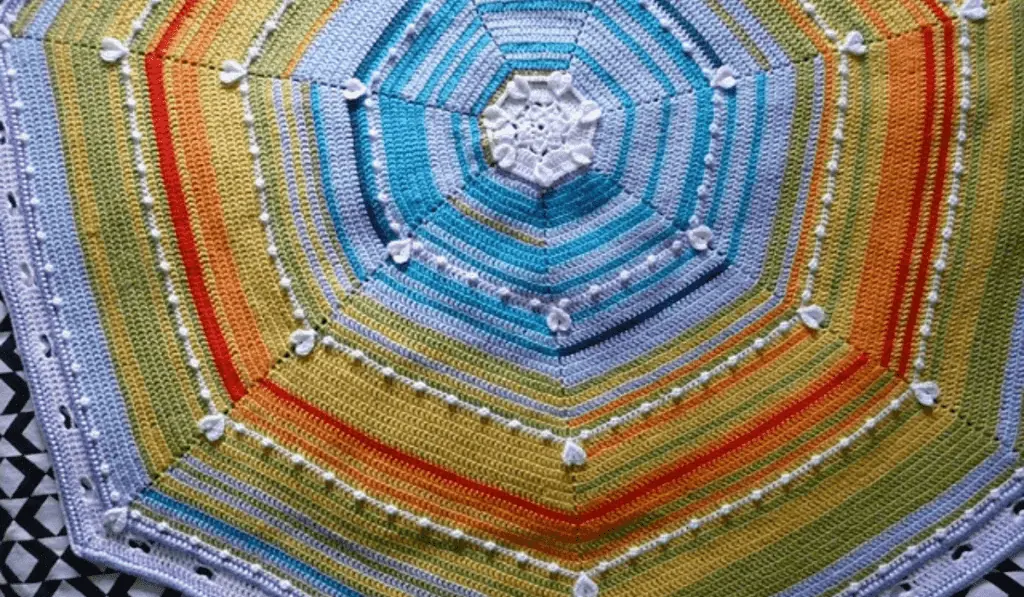 I love this circular colorful blanket by Hooks & Knots Crochet Patterns. This is such a unique temperature blanket pattern and it's such a great way to document the year of daily average temperatures.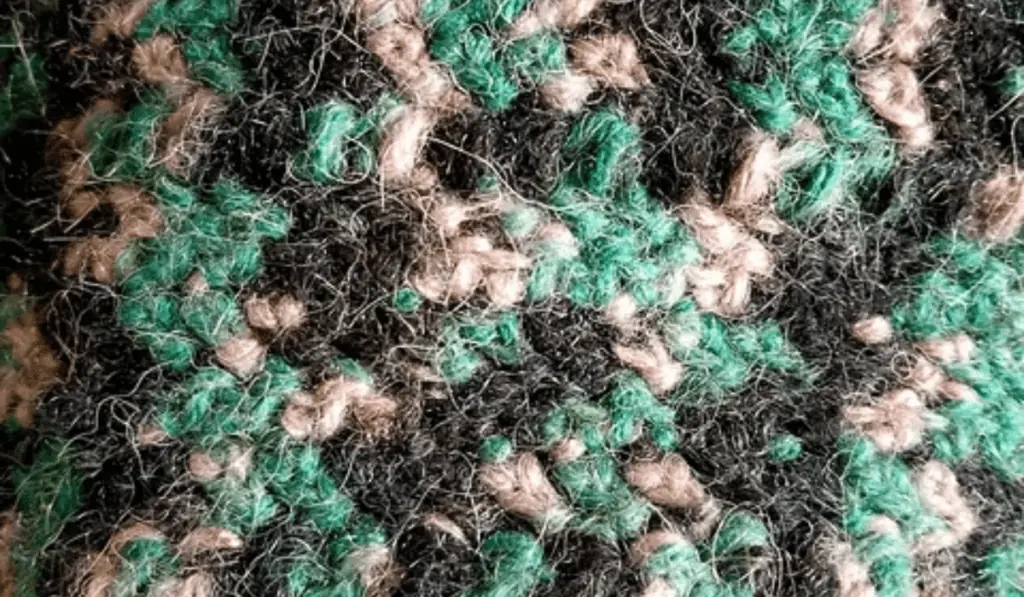 If you want a very subtle crochet temperature blanket that doesn't have a ton of yarn color changes, this blanket by Mandee Daly sets the temperature ranges in different stitches instead of different colors! For this blanket, she was tracking time since an emotional car accident, but I love that you can track something important to you to keep to yourself.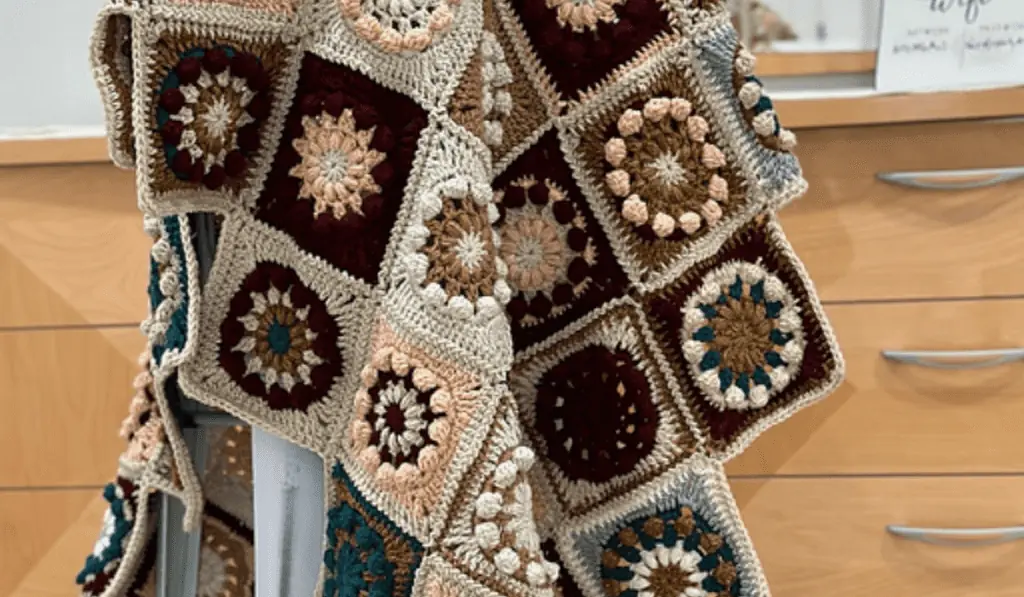 With only 52 squares, this bed runner temperature blanket project by tl.crochet is perfect for small apartments or if you want something just a little bit smaller. Each block has 7 rows to represent the day and the entire block represents a week.
This pattern is also a great option if you want to record multiple years in one blanket, as it's easy to add on to.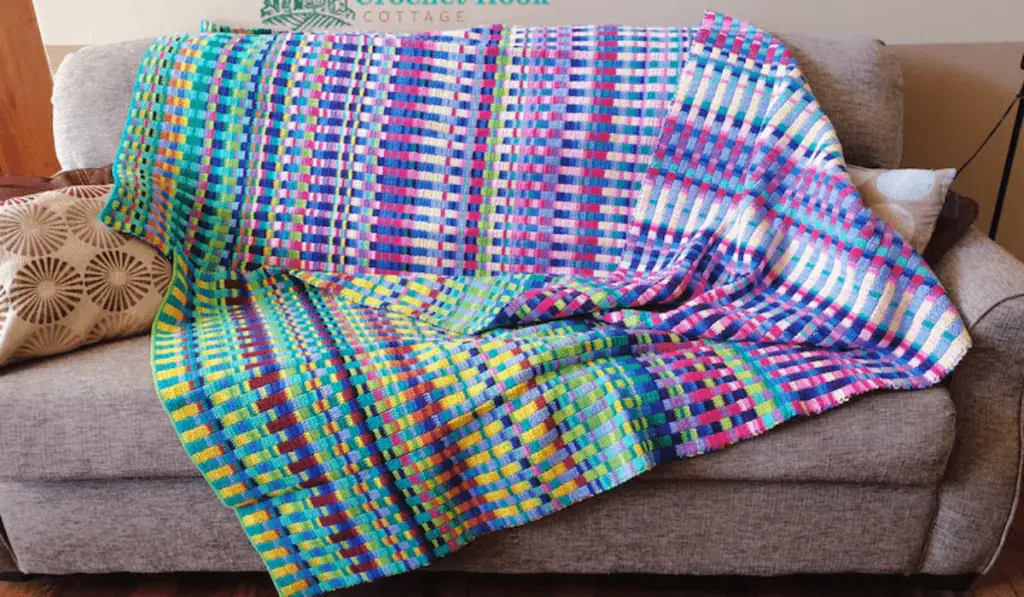 This blanket by Crochet Hook Cottage is perfect if you want to show more of the range of temperatures with a lot of colors as it includes the lows and highs for the year. If you live in the South, this may be more up your alley instead of having giant chunks of one color all the time since there tends to be milder temperature changes.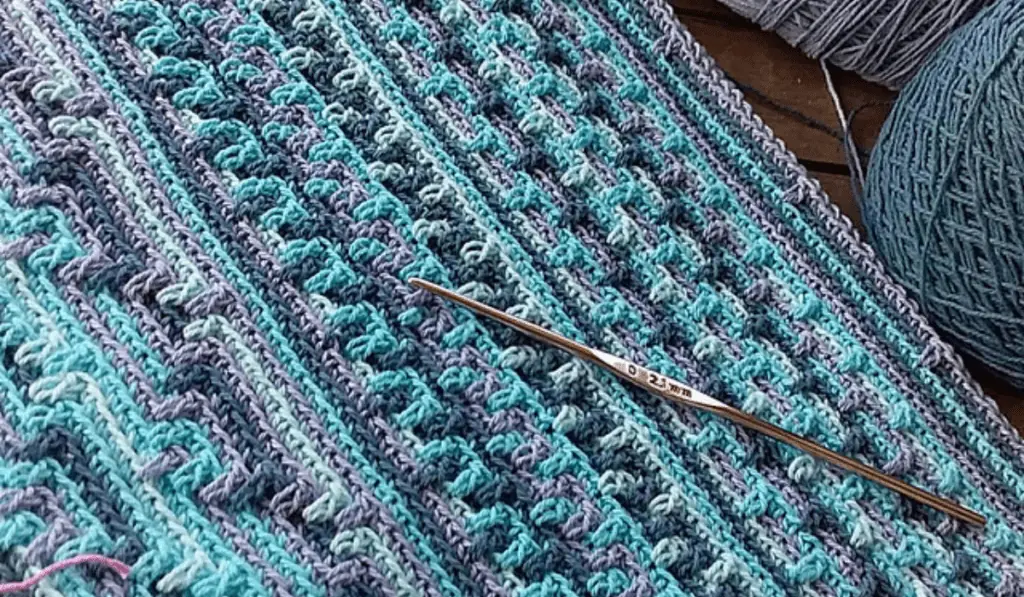 I love the range from dark blue to white and a bit of purple on this mosaic temperature blanket Beba Planet. These beautiful stitches are a work of art and there's so much detailing that I can't resist. I particularly like that there isn't a huge contrast of seasonal temperatures like there is with most blankets, instead, the colors work together very well.
I love seeing your finished projects! If you enjoyed making one of my patterns I'd love to see yours on Instagram, be sure to tag me @crochet365knittoo. If you are on Facebook, stop over to the Crochet 365 Knit Too Facebook page or pop over to the Crochet365KnitToo Club and share a photo! I'd love to see your work.