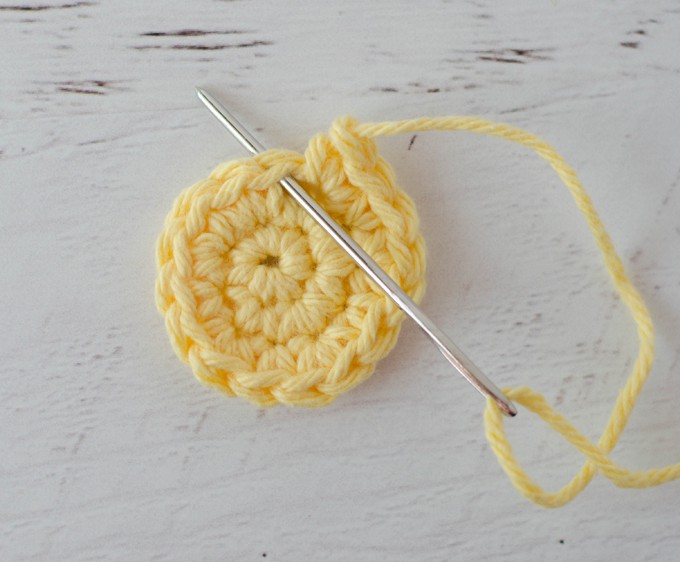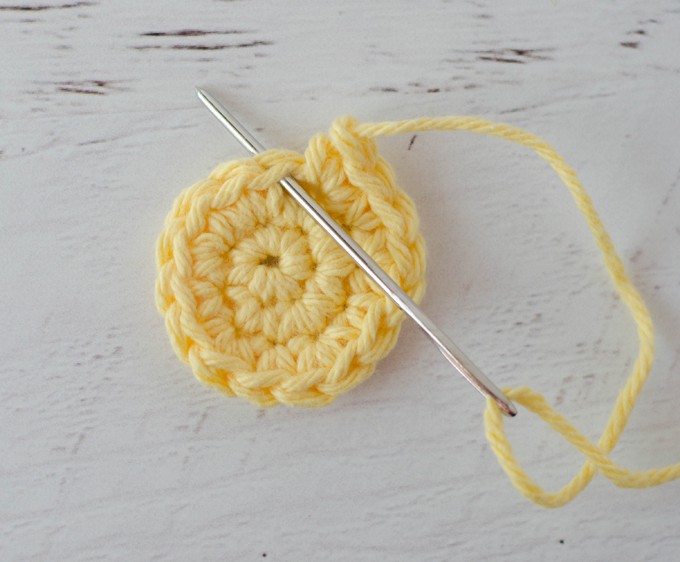 If you want to kick your crochet up a notch, learn how to crochet an invisible seamless join in 3 easy steps!Whether you call it crocheting an invisible join or crocheting a seamless join, this is a great finishing technique when working in the round.  You can use it when working continuous rounds (as in the photos here) or joined rounds.  I am wishing I knew this technique before I crocheted all those squares for the Happily Ever Afghan!
But you are in luck.. because not only did I learn how to do this fabulous finishing technique, but I'm going to teach it to you in 3 easy steps that you will be sure to remember!
Traditionally when after finishing the last stitch in a project, you join with a slip stitch to the first stitch, cut the yarn, and pull through the loop.  It ends up leaving a knot at the end of your work and a bit of a jagged finish.  When you crochet an invisible seamless join, there is no knot and you can't even tell where the join is!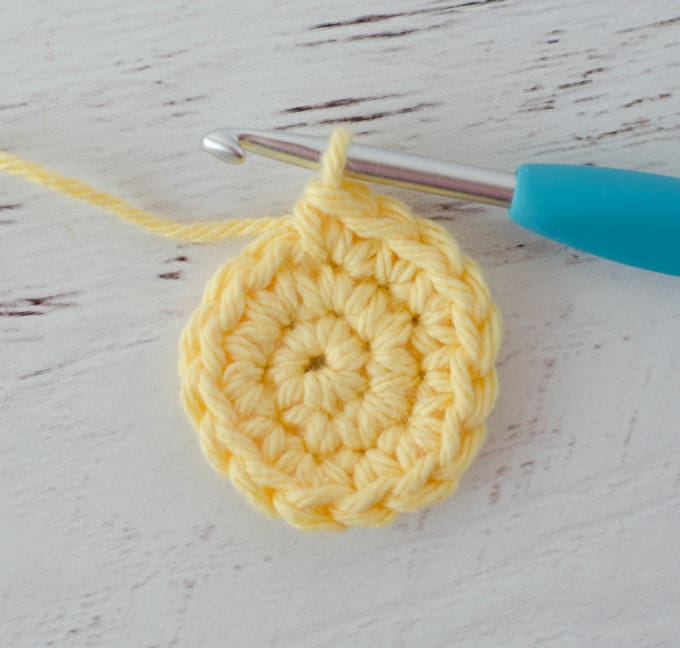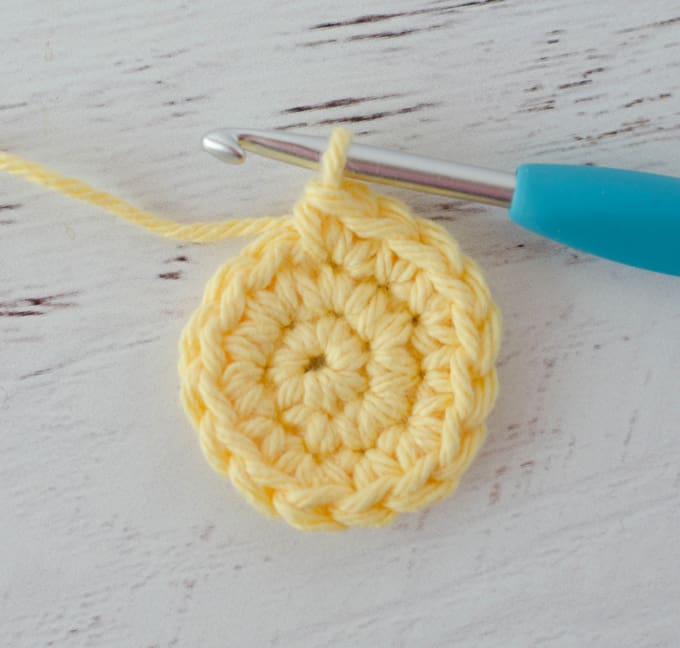 Step 1: After the last stitch Cut Yarn, Pull Loop
After the last stitch, cut the yarn.  Take you hook out of the loop and pull the loop up….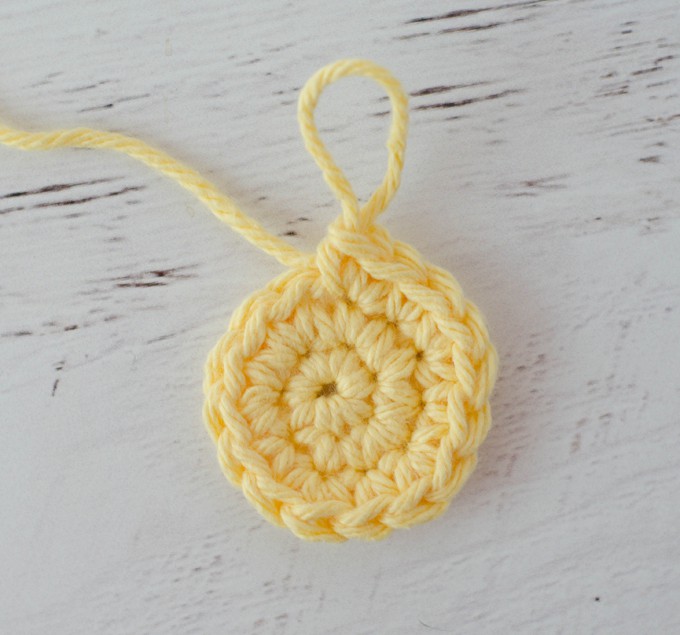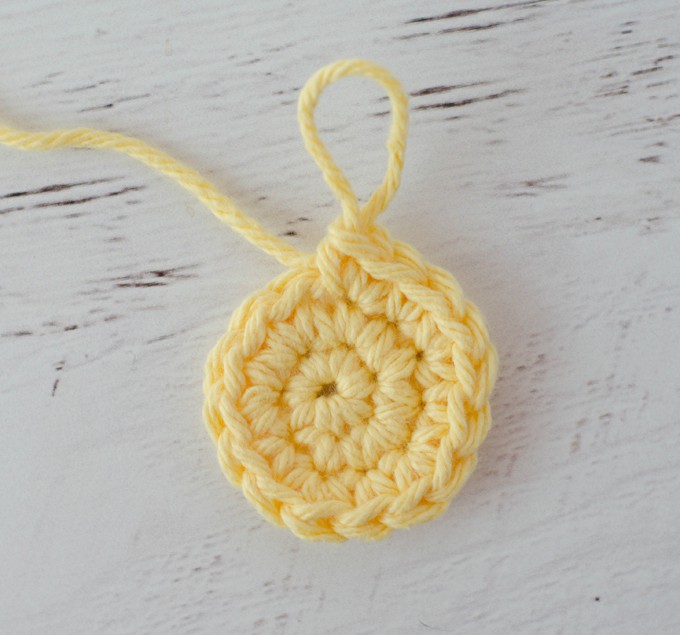 Continue to pull the loop, making it bigger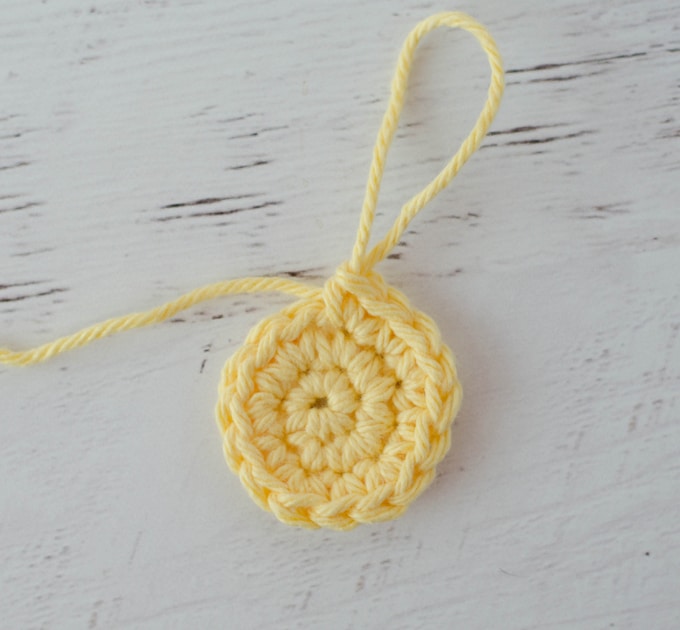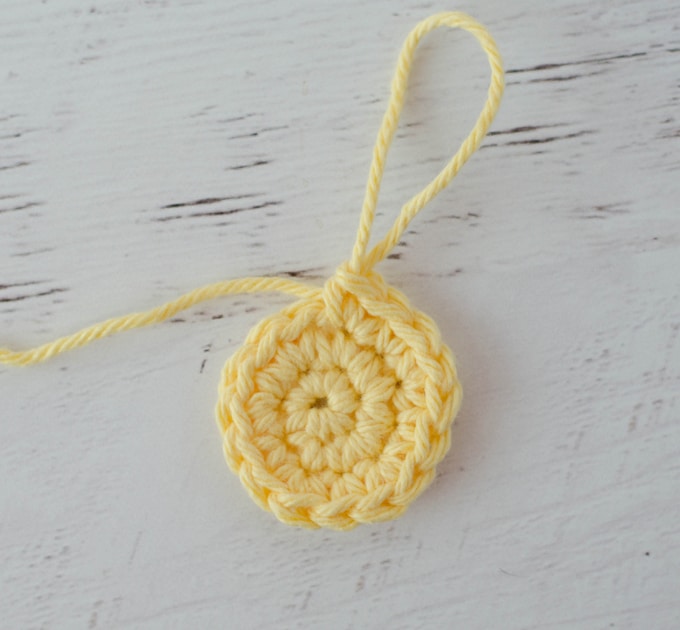 Continue pulling this loop until the cut end of the yarn pulls right though.  Then take the yarn end and thread a yarn needle.
Step 2:  Insert needle under both loops of 1st stitch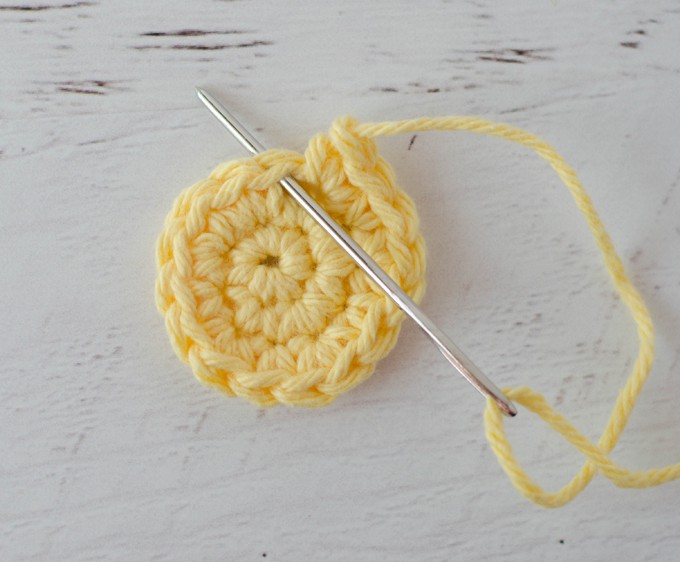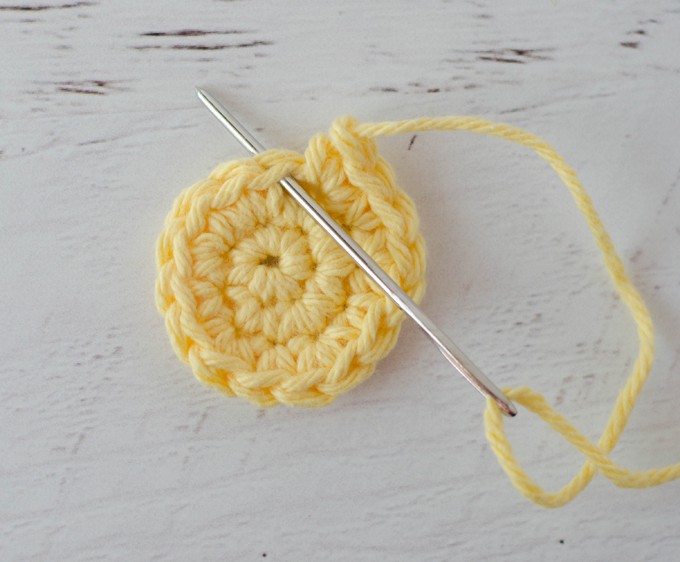 When working in the round, the 1st stitch of the row is the next stitch.  Insert the yarn needle under both loops of this stitch and pull through.  When you are done with step 2, it looks like this: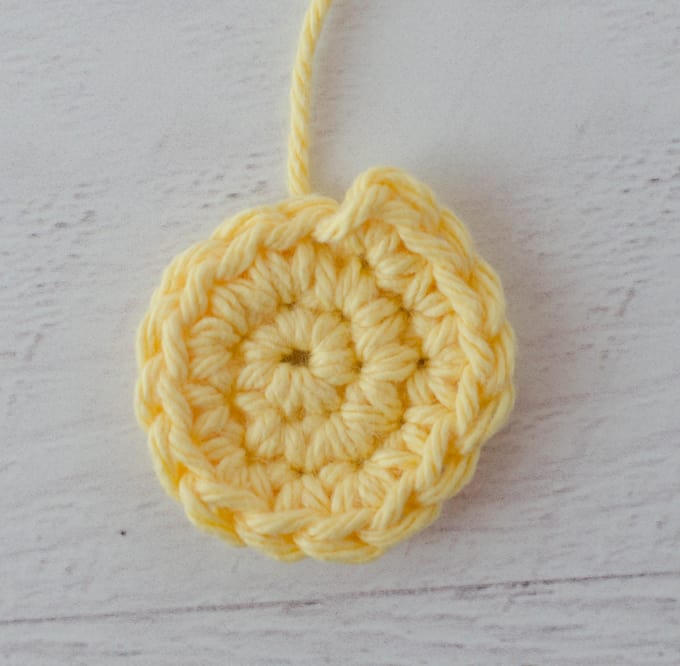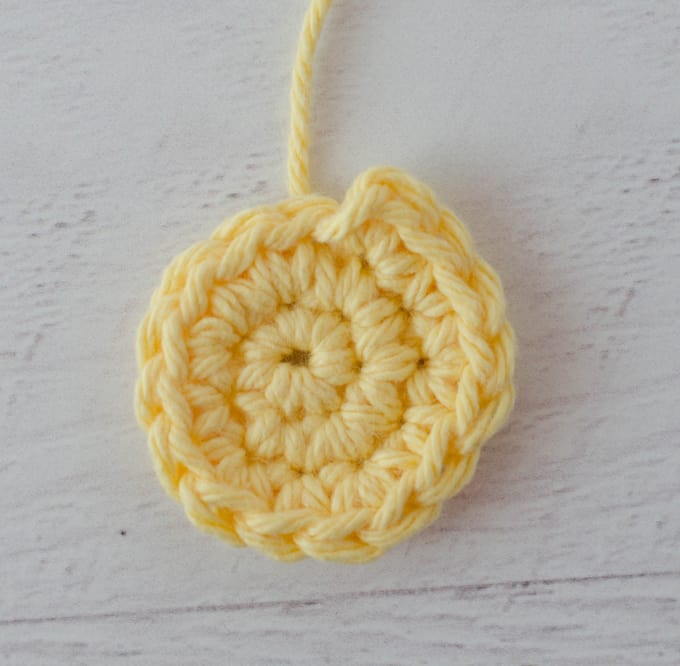 Note that I am working in continuous rounds for this example, so there is a little bit of a "jog" effect'.  If you are working in joined rounds (starting each row with a ch 1 and then your 1st stitch), there will not be a jog.  Just remember to insert the needle under both loops of the 1st stitch in the row just completed.
Step 3: Insert needle into middle of last stitch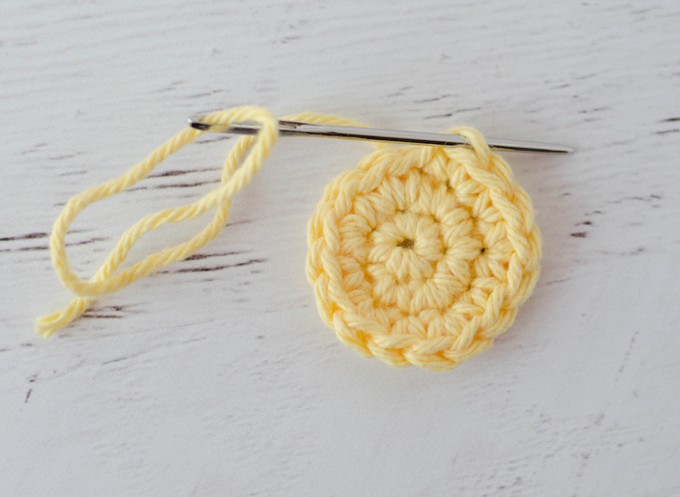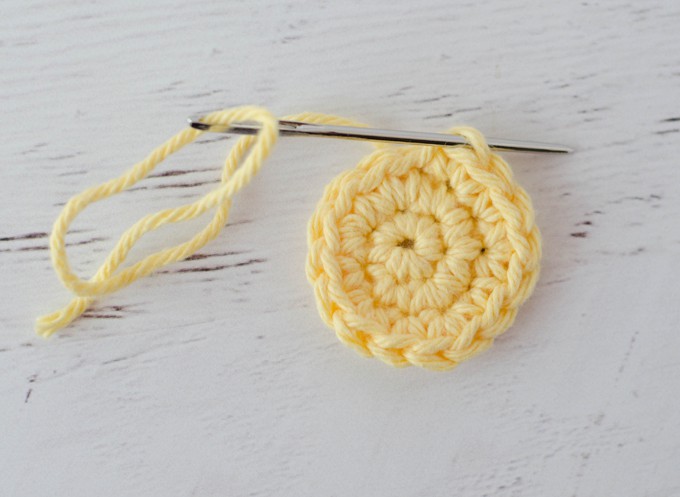 Now take the needle and come down from the top into the center of the last stitch of the row.  For some reason this feels like an odd thing to do as it is the opposite of what we normally do when we crochet.  So just tell yourself "top center" so you remember to come down from the top to the center and then out the back of the work.
You would then work under several stitches on the wrong side to weave in the end.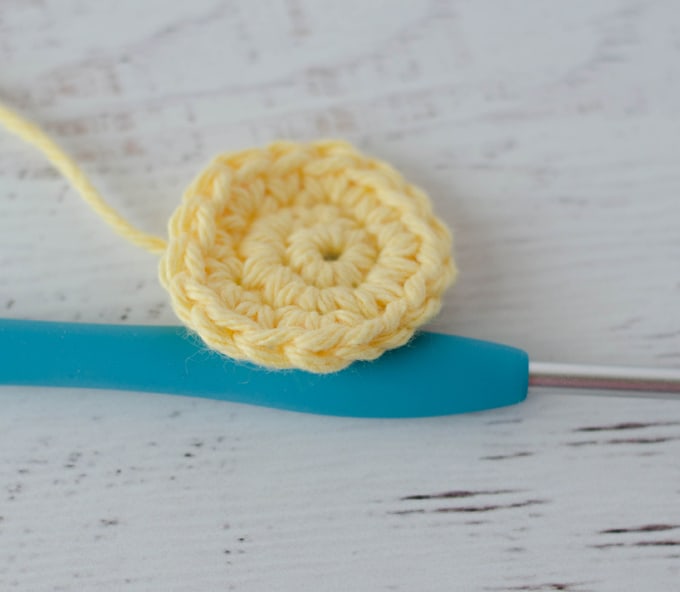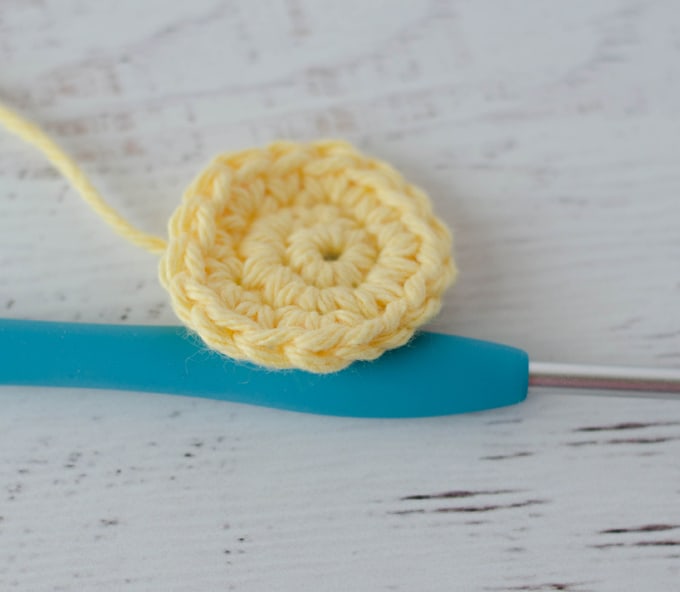 And here's the finished piece!  The join is on the front edge and it is so perfectly matched that even I can't tell (or remember) which of the front stitches was the actual joined edge!
Isn't that a great technique?!