Crochet Rug Patterns That'll Make a Room
This post may contain referral/affiliate links. Please read my disclosure for more info.
If you are trying to figure out how to make your home feel more like home, these crochet rug patterns to add a handmade touch can really do the trick.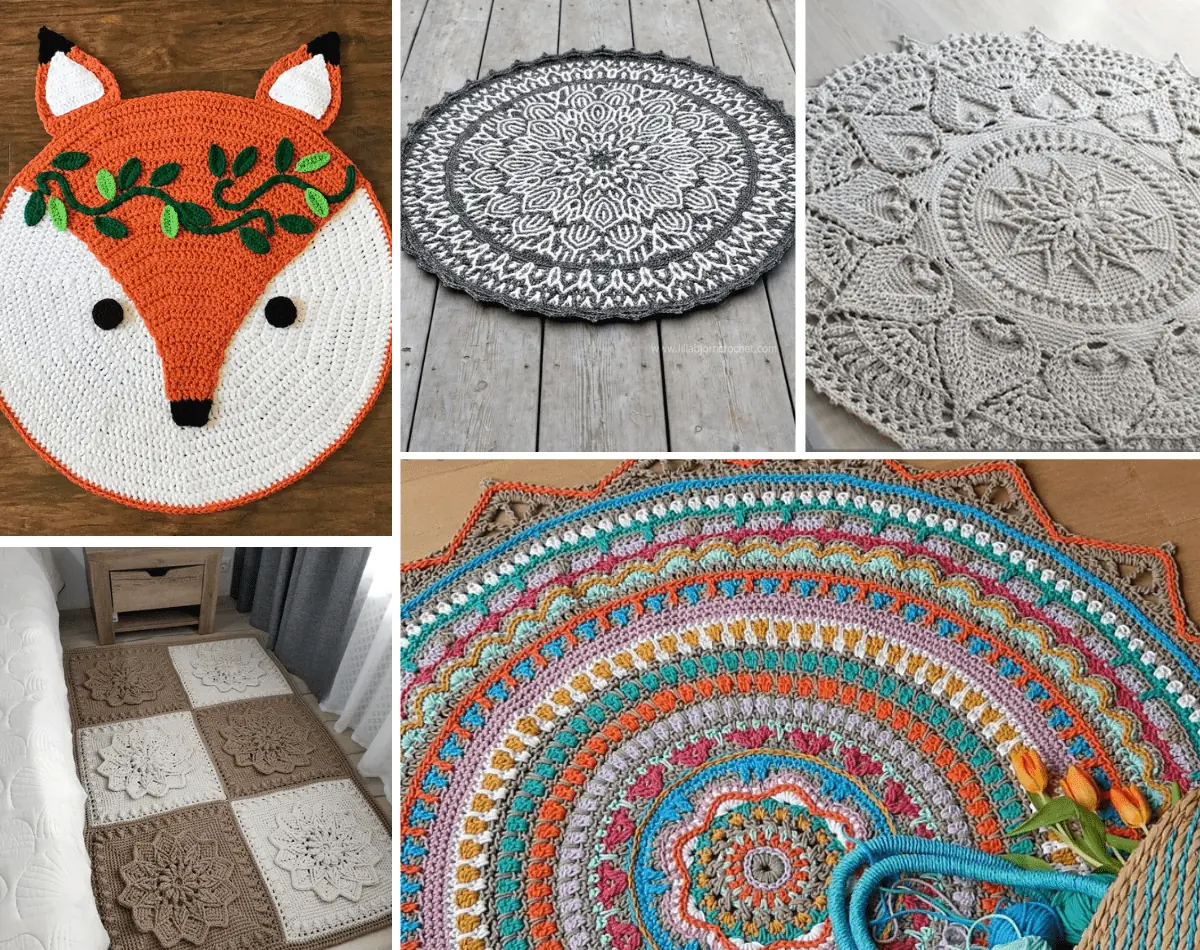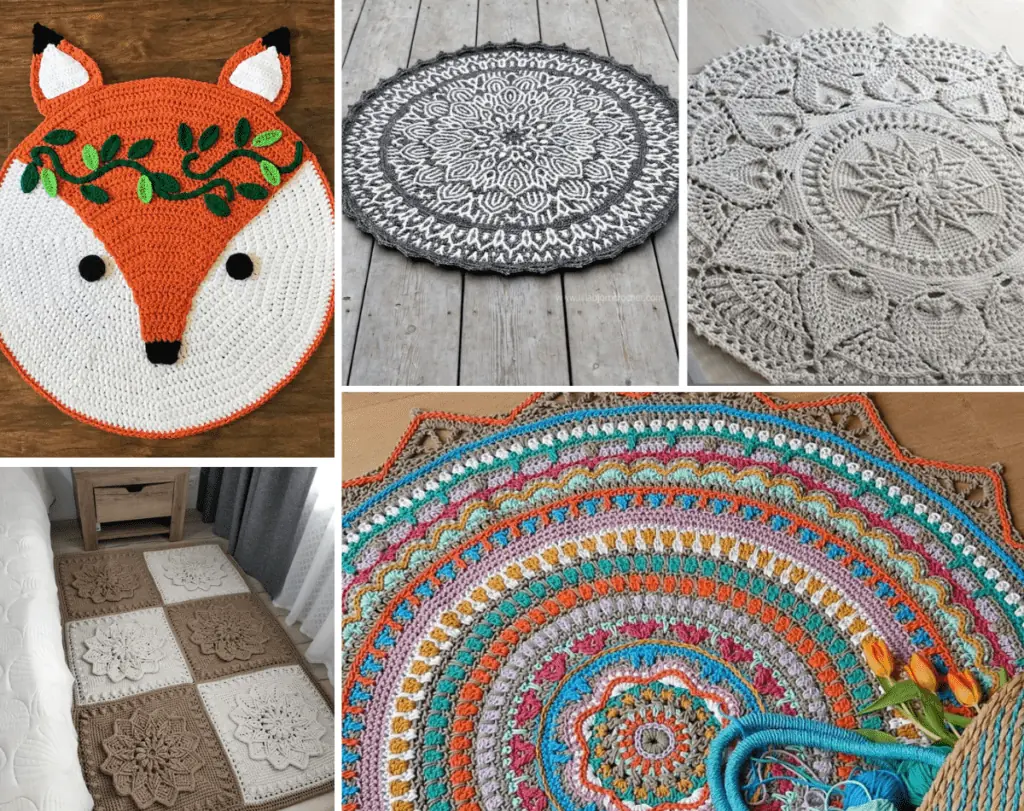 These crochet rug patterns are simply beautiful. You're sure to find one that fits your aesthetic in no time!
Most of these patterns use a variety of basic crochet stitches, so make sure that you know how to work a single crochet stitch, double crochet stitch, and slip stitch (sl st). Since these great patterns won't take a long time to complete, your cute crochet rug is just a few steps away!
Crochet Rectangle Rug Patterns
If your space wouldn't be complete without a crochet rectangle rug, then these patterns are going to be perfect for your space. Now the hardest part is going to be choosing the one you love the most because there are just so many beautiful rugs to crochet!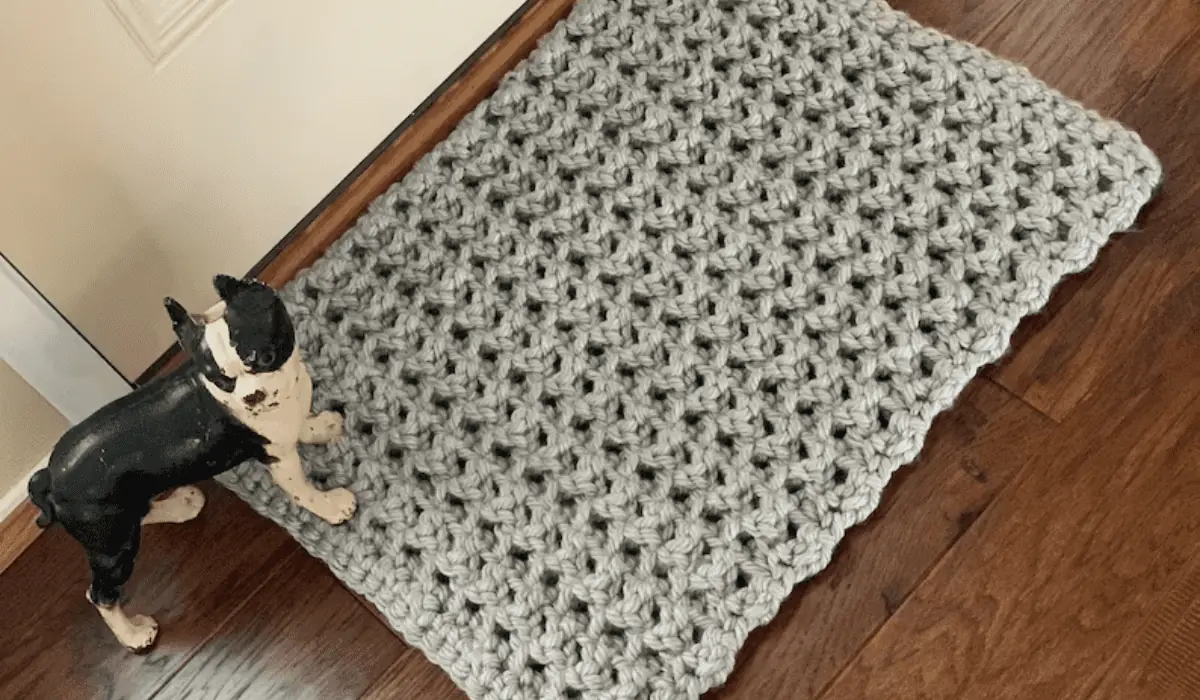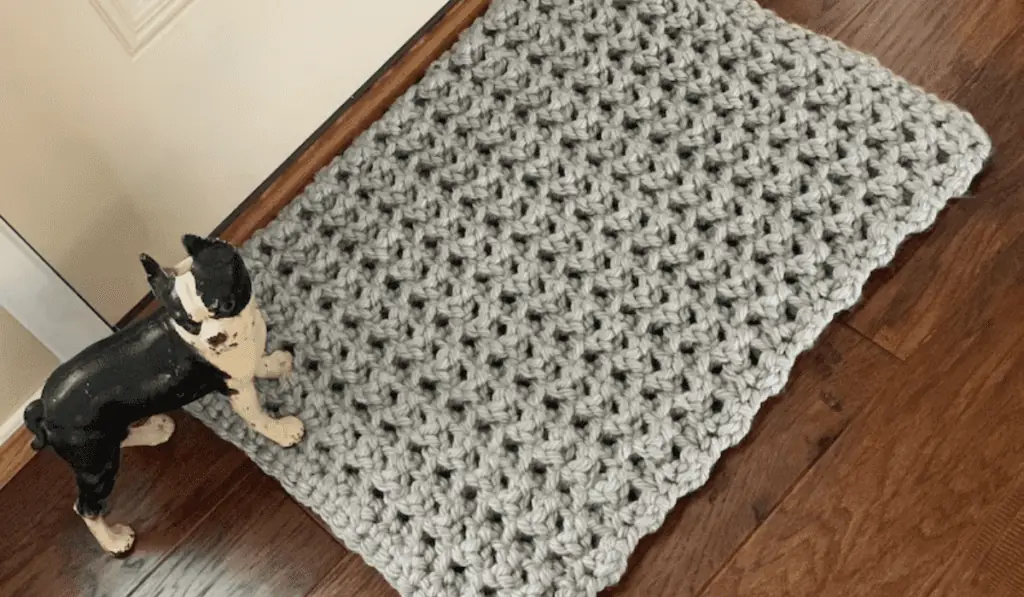 If you're a fan of bulky yarn, this rug by CdCKdesigns is absolutely adorable and such a fun make. This pattern can be made in any size, from a bath rug all the way to a larger rug.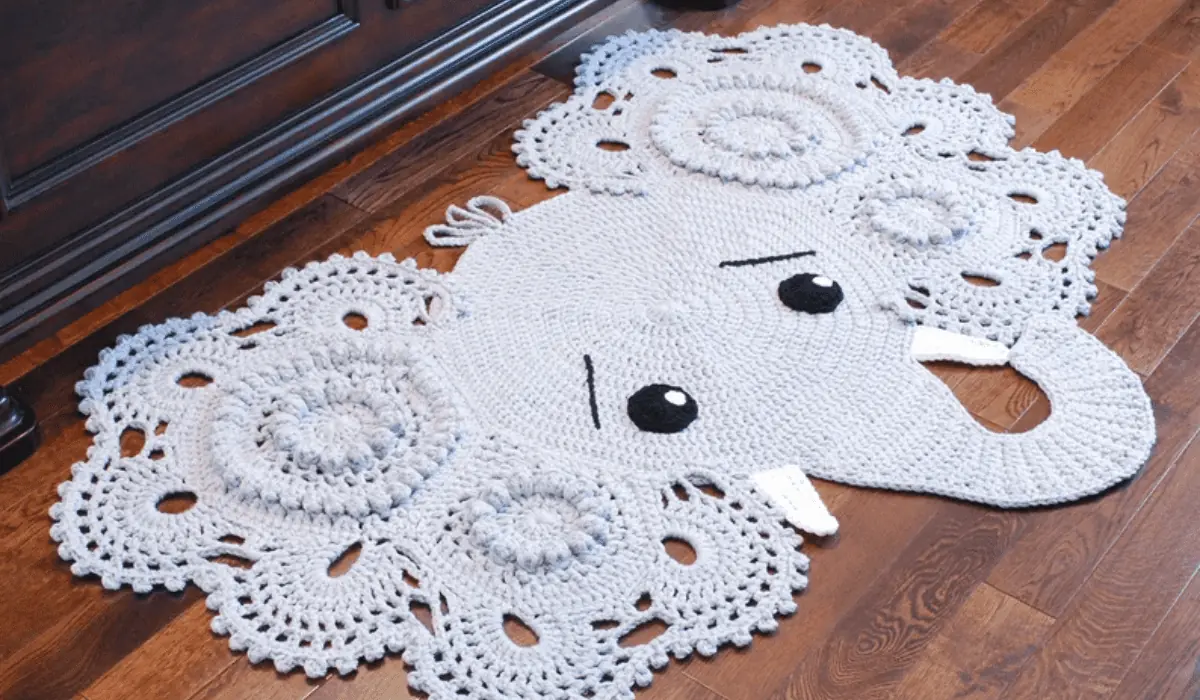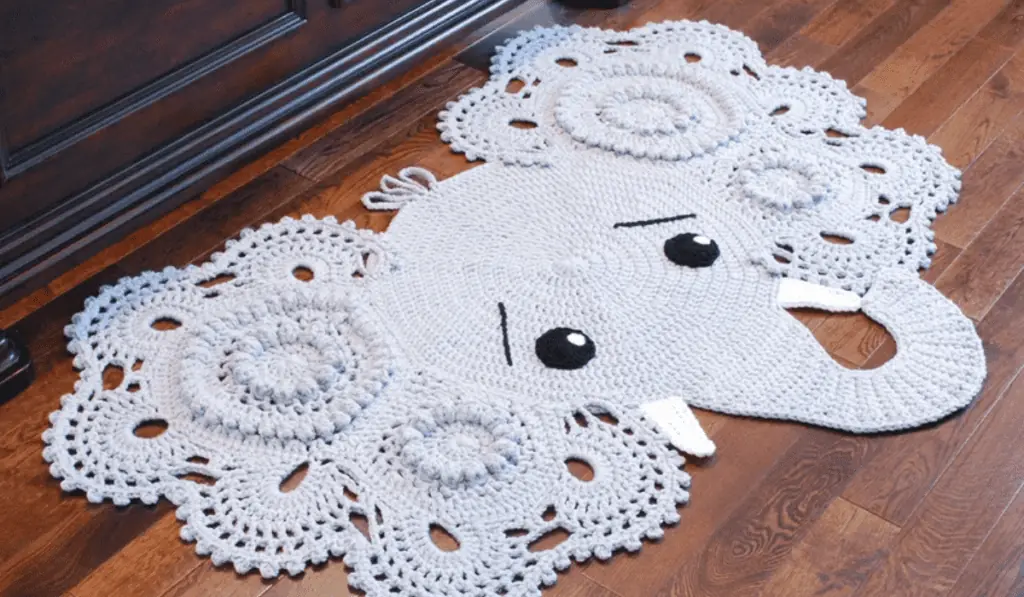 The Josefina and Jeffery Elephant Rug by IRAROTT Patterns would be so cute for a kid's room! I love all the lacy detailing on the ears, it's absolutely perfect!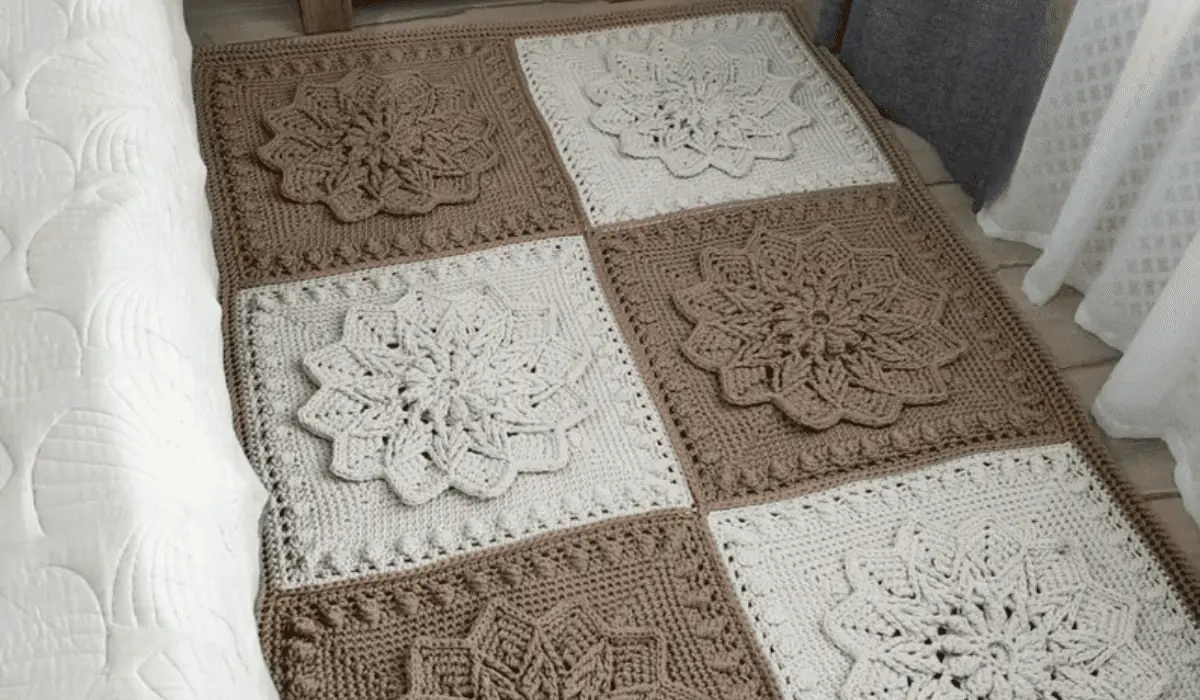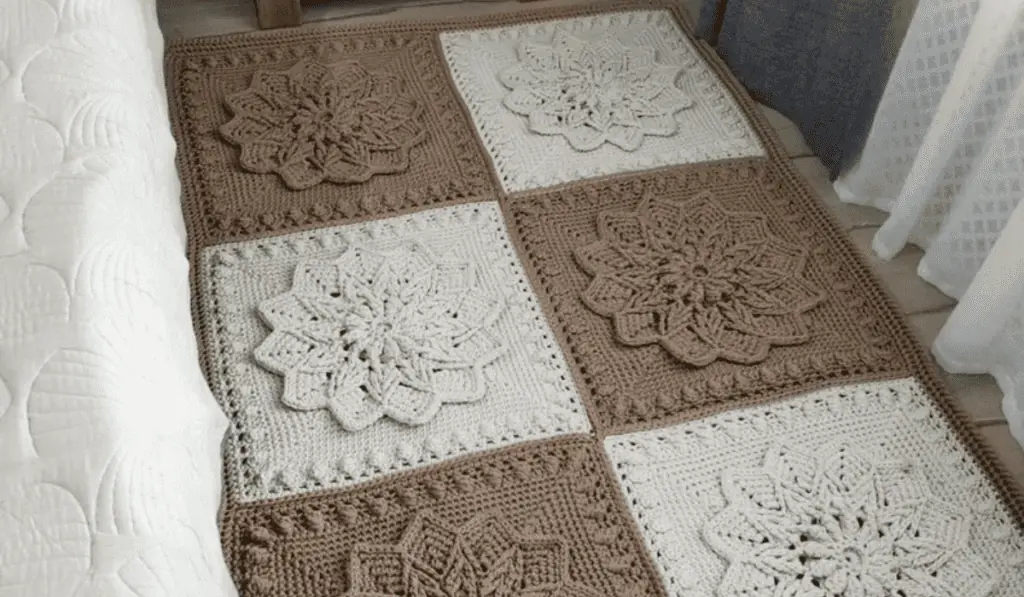 These flower squares are absolutely beautiful! I love a good flower rug and this pattern by Lito Magic Crochet delivers. Personally, I love the neutral colors, but you could absolutely make this in more vibrant colors if you preferl. Either way, this is sure to be the perfect accent piece.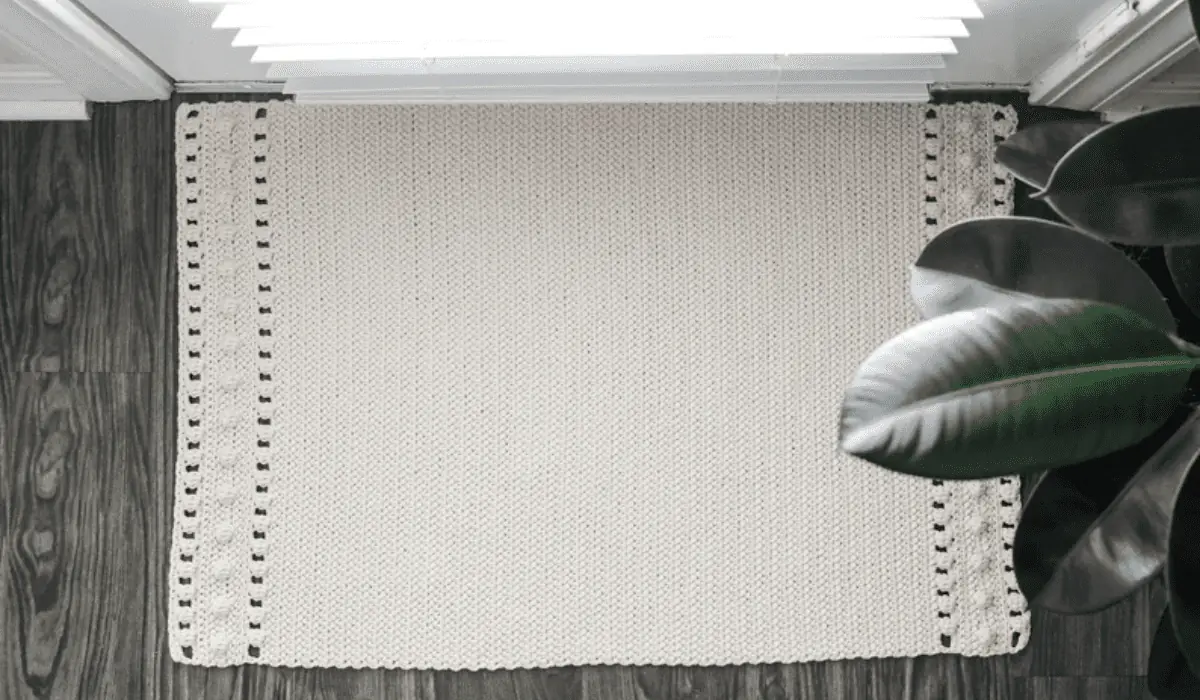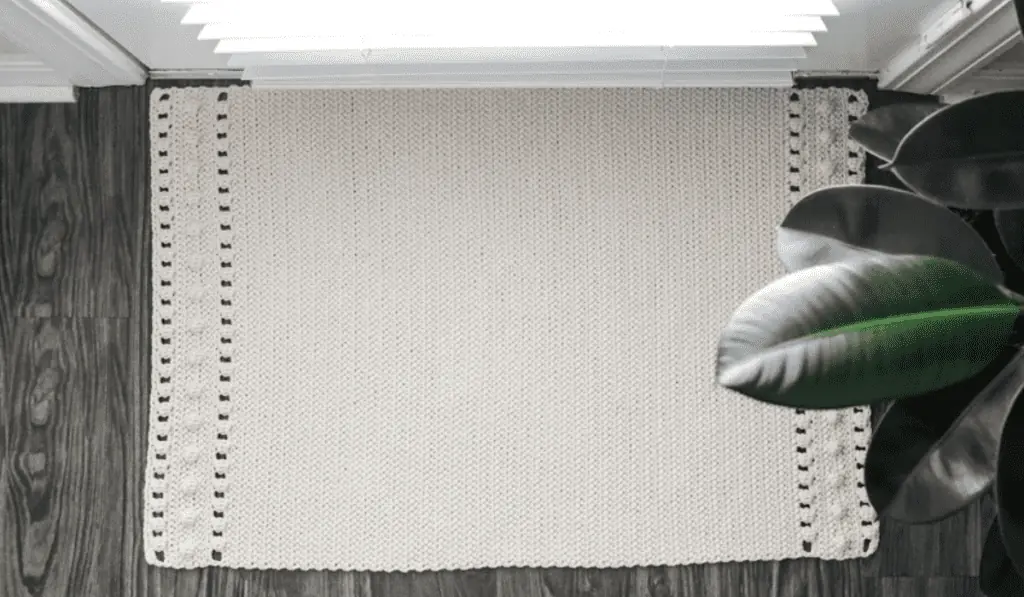 If you like modern crochet rugs, this pattern by The Cozy Knot Crochet is going to be perfect. I really love the little bobbles along the edge, I think they add such a nice touch.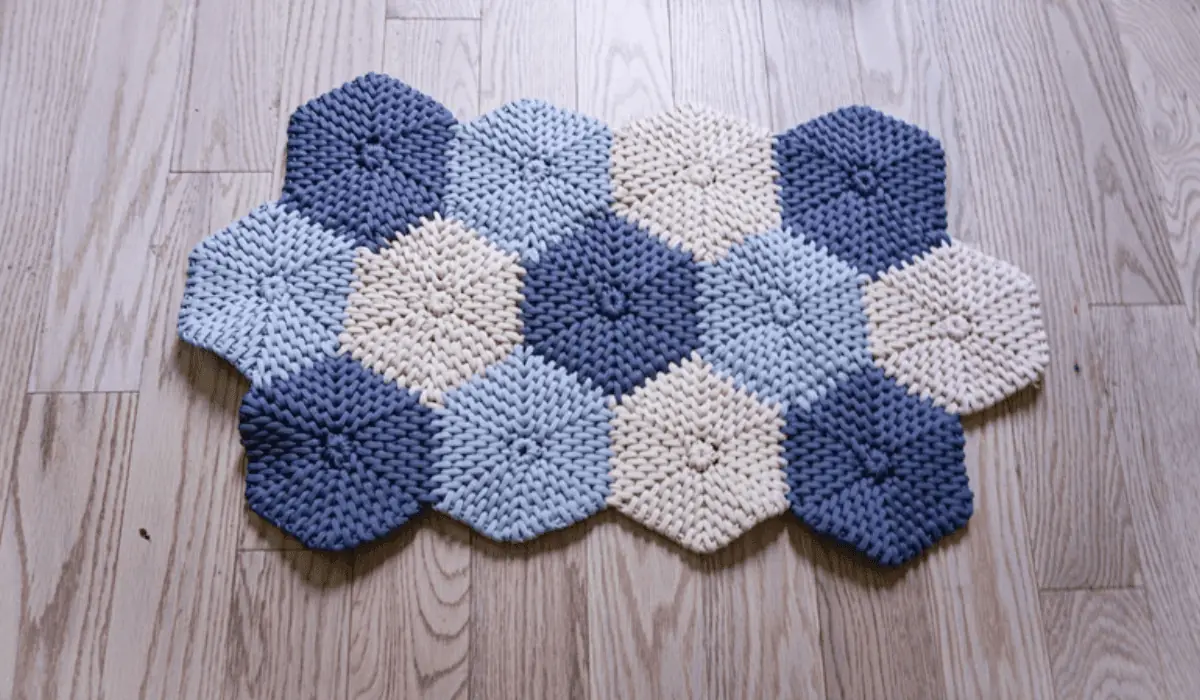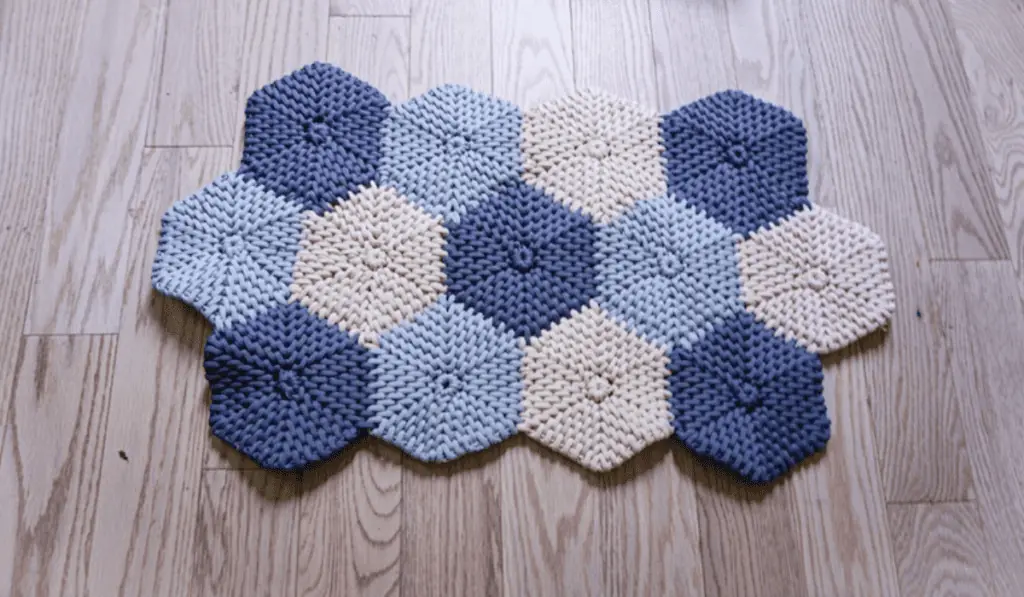 This rug by KnitzNPurlz is begging to be made in all your favorite colors! This would also be fun to make with different scraps of yarn as a stash buster for your crochet room.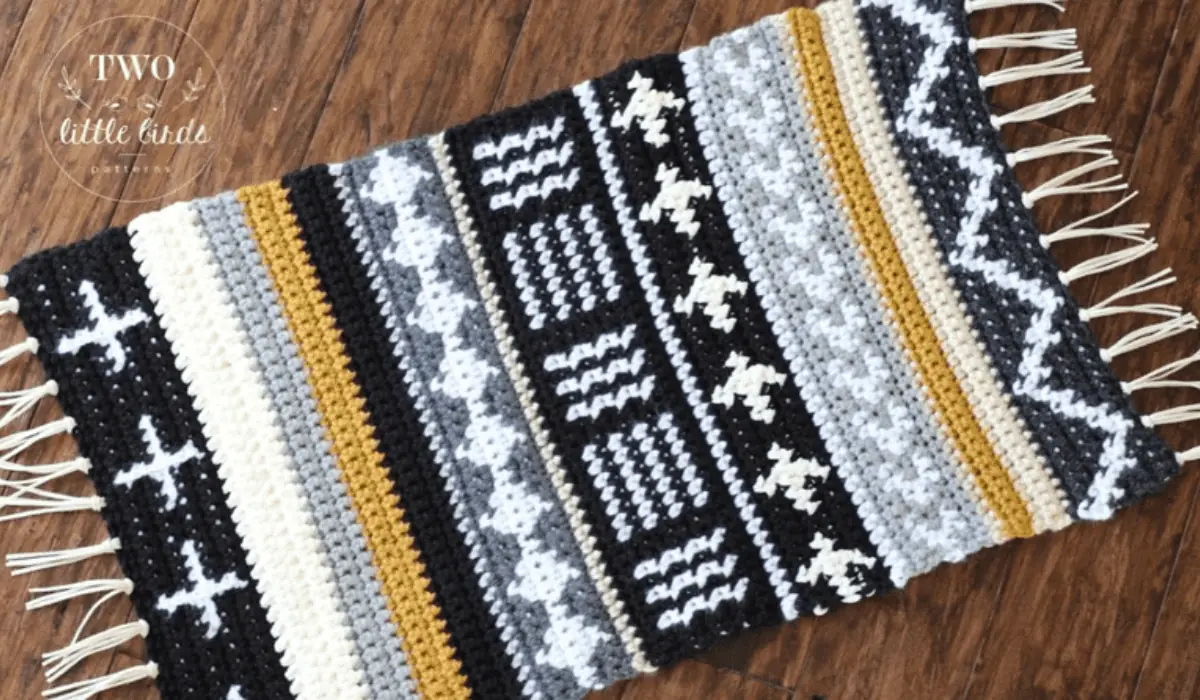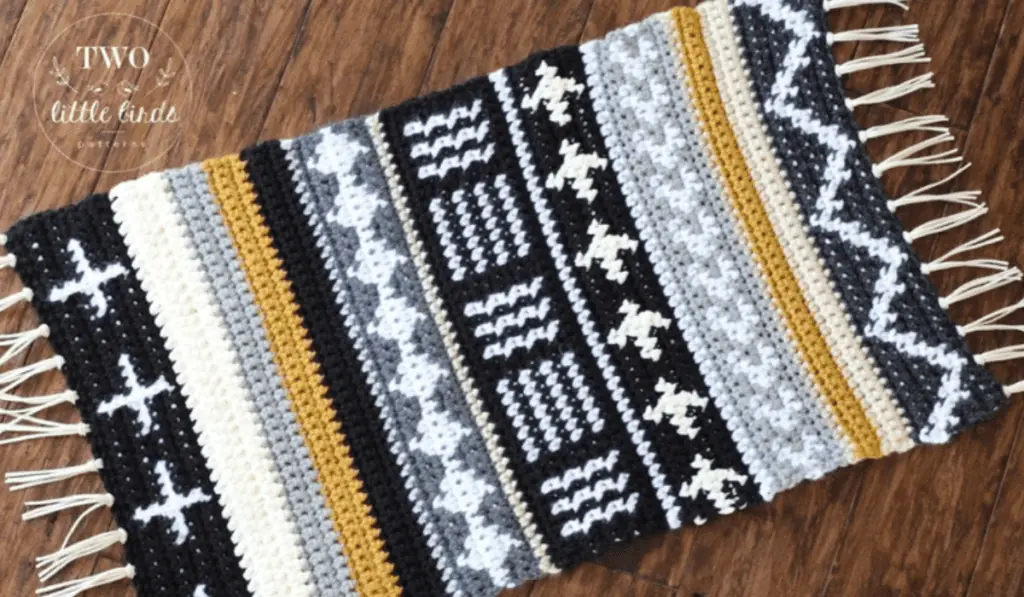 If you've been looking for a bulky yarn pattern to use as a stash buster, the Free Spirit Rug by Two Little Birds is ready to jump on your crochet hook! This bulky crochet pattern is simply stunning and is meant to use small pieces to weed out those little bits of bulky blanket yarn or whatever you still have in your stash from your last project.
Crochet Circle Rug Patterns
These amazing crochet circle rug patterns are going to look simply stunning in whatever room you make them for.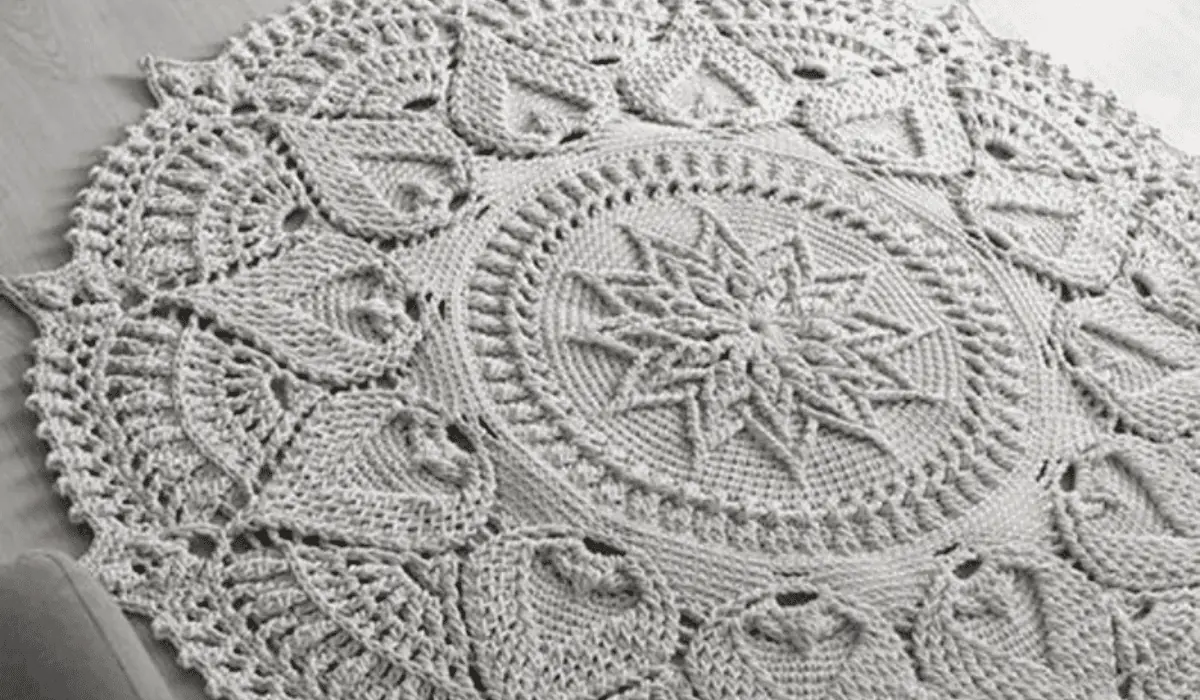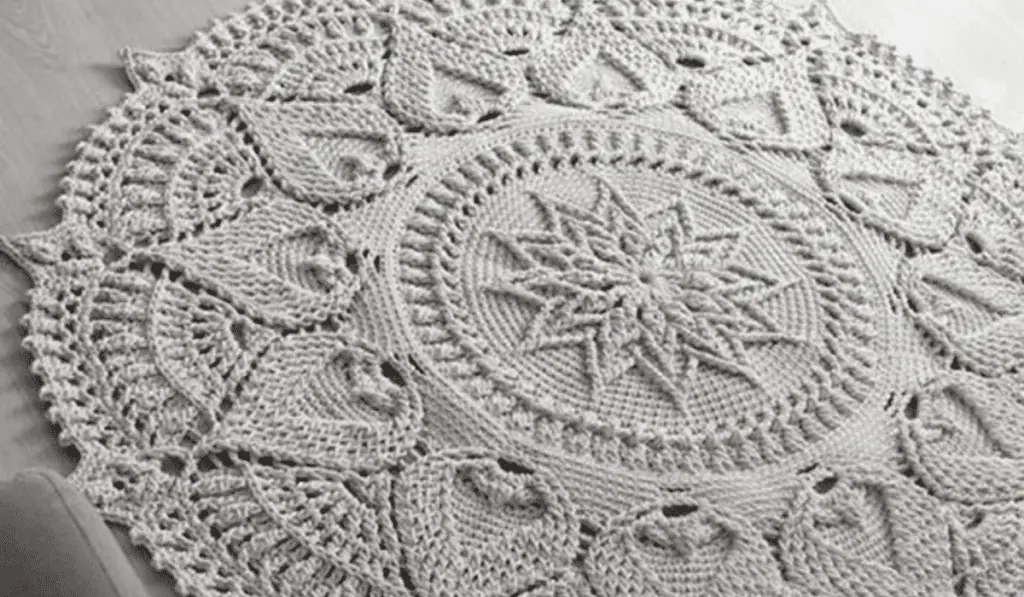 The Round Flower Fox Rug by Lito Magic Crochet is absolutely beautiful! I simply adore this pattern and all of the attention to detail that was put into it. Personally, I am a big fan of the mandala pattern of this rug, it's just so beautiful. My crochet mandala flower post explains mandalas and their interesting symbolism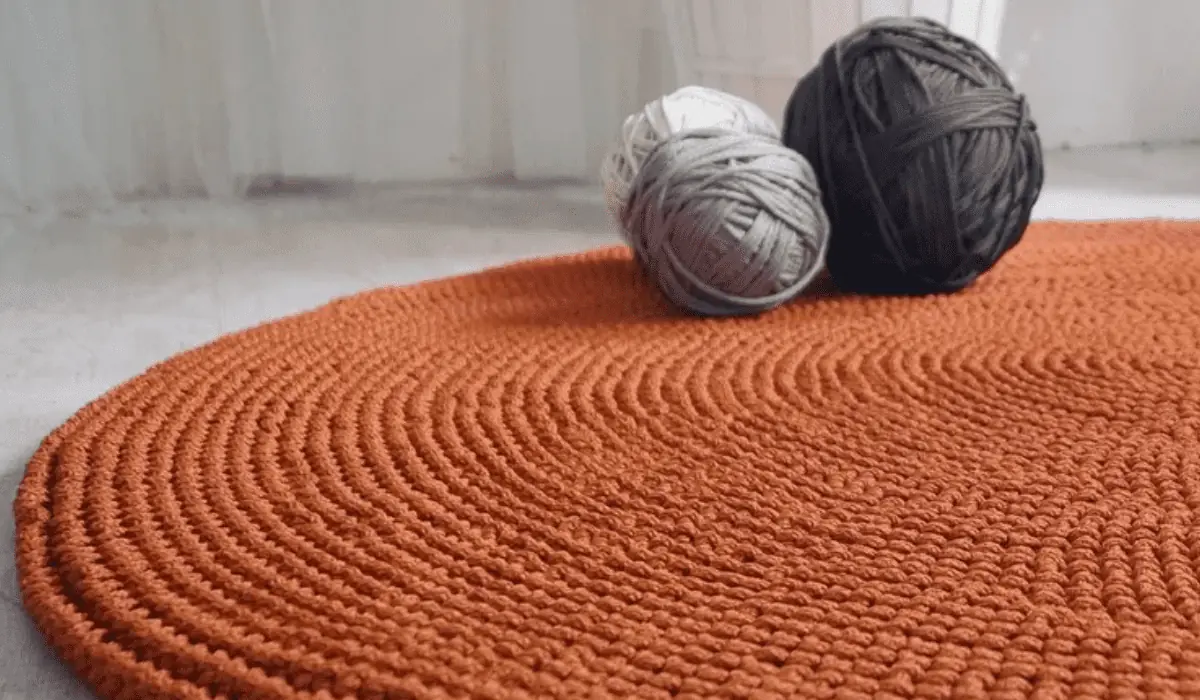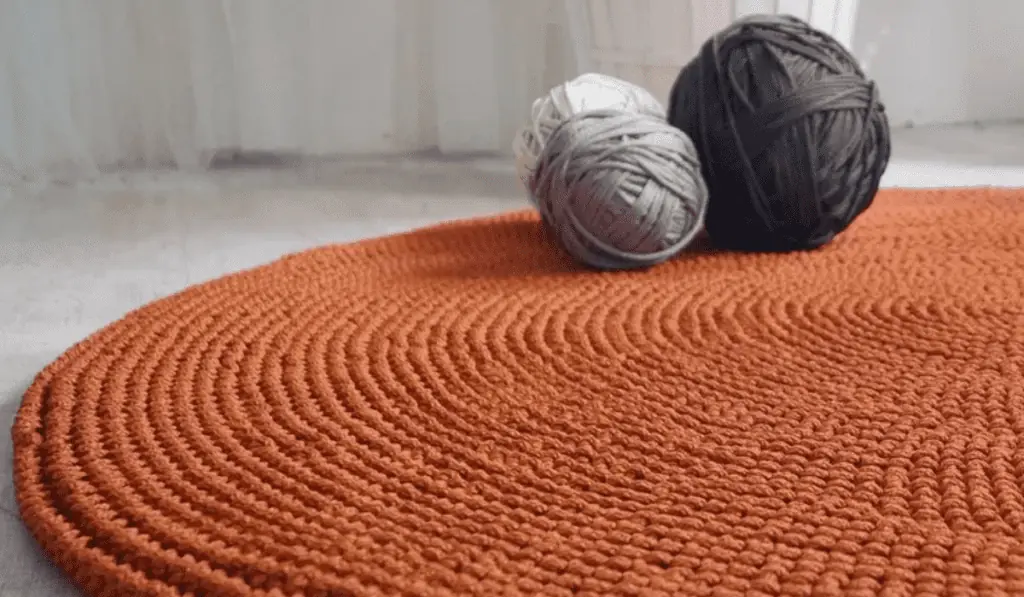 I love the orange of the Noina rug by Lito Magic Crochet. I mean, what a fun color! Plus, this pattern includes a video tutorial, which is great if you're more of a visual learner. I really love the idea of this gorgeous crochet pattern adding a little pop of color to a room, but of course it would look beautiful in different color ways too.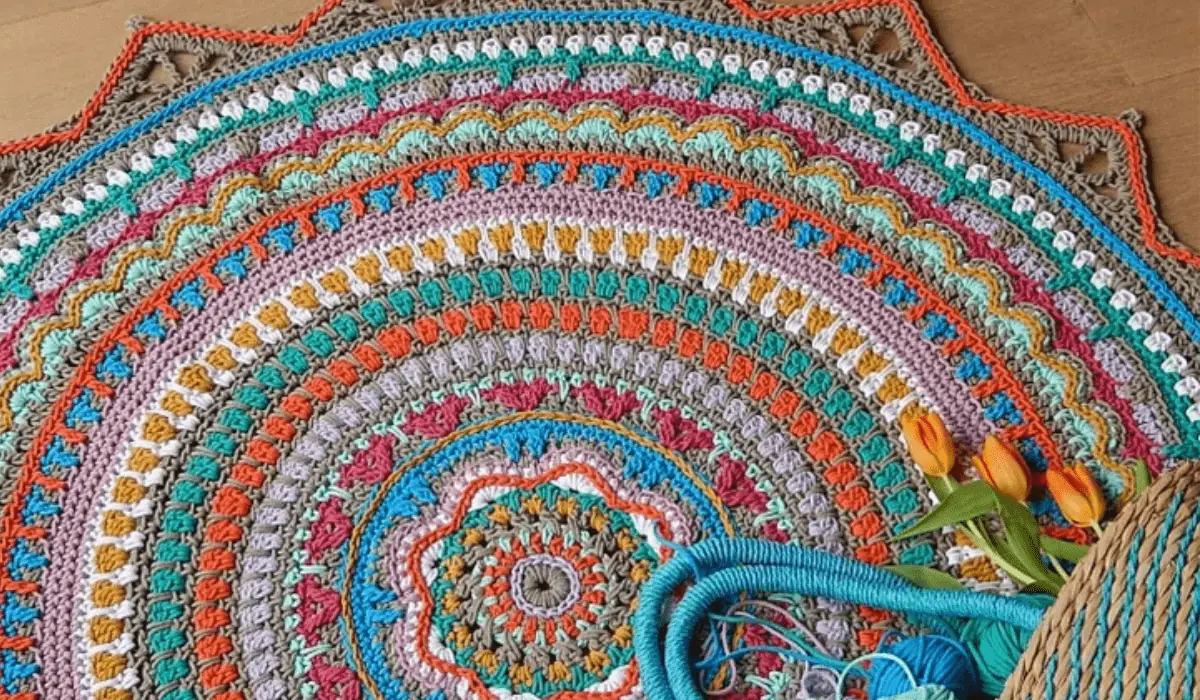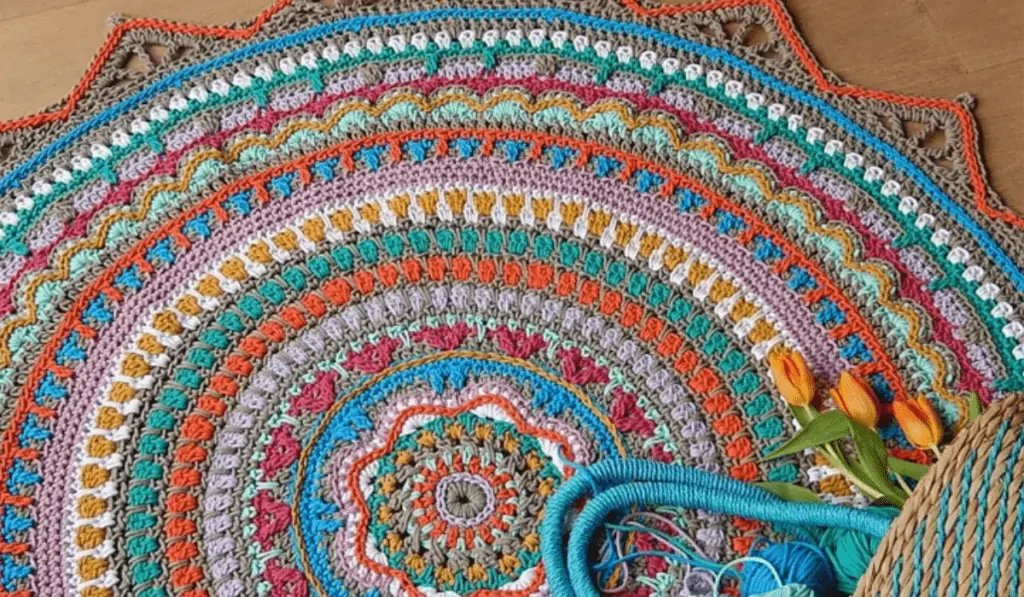 If you love the boho life, then this Bobbiny Cord Colorful Crochet Rug by ATERG Crochet is about to be the answer to all your prayers. The design itself is gorgeous and the color combinations are incredibly well done.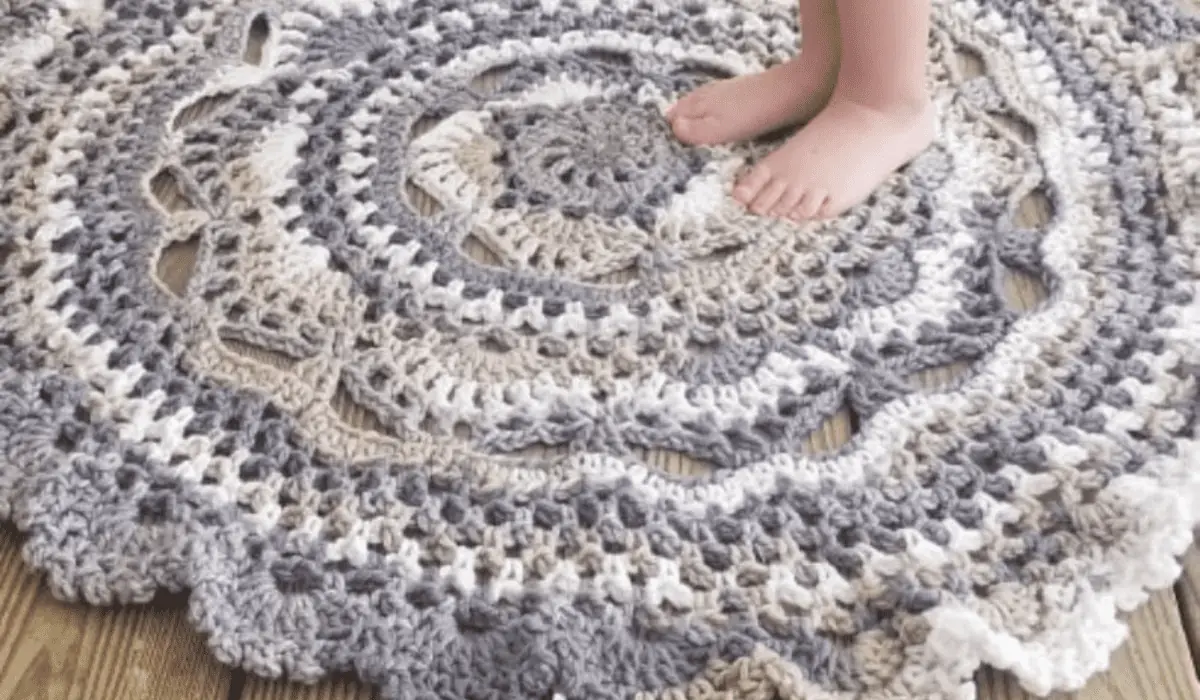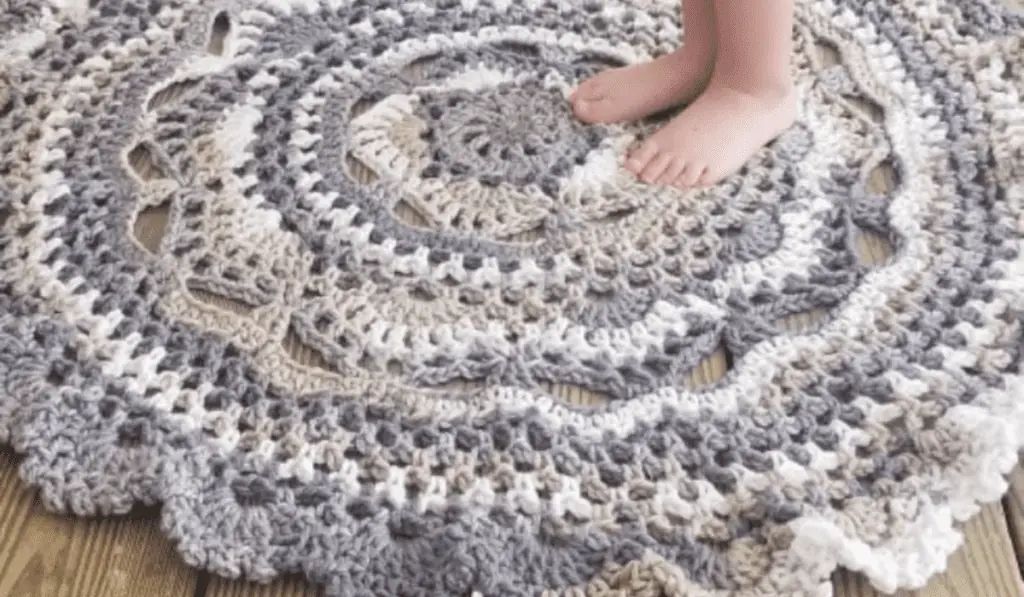 The scallop edges of the Midnight Star Mandala Rug by The Lavender Chair are super cute! This would be such a fun crochet project if you're looking for something easy to work on over the weekend.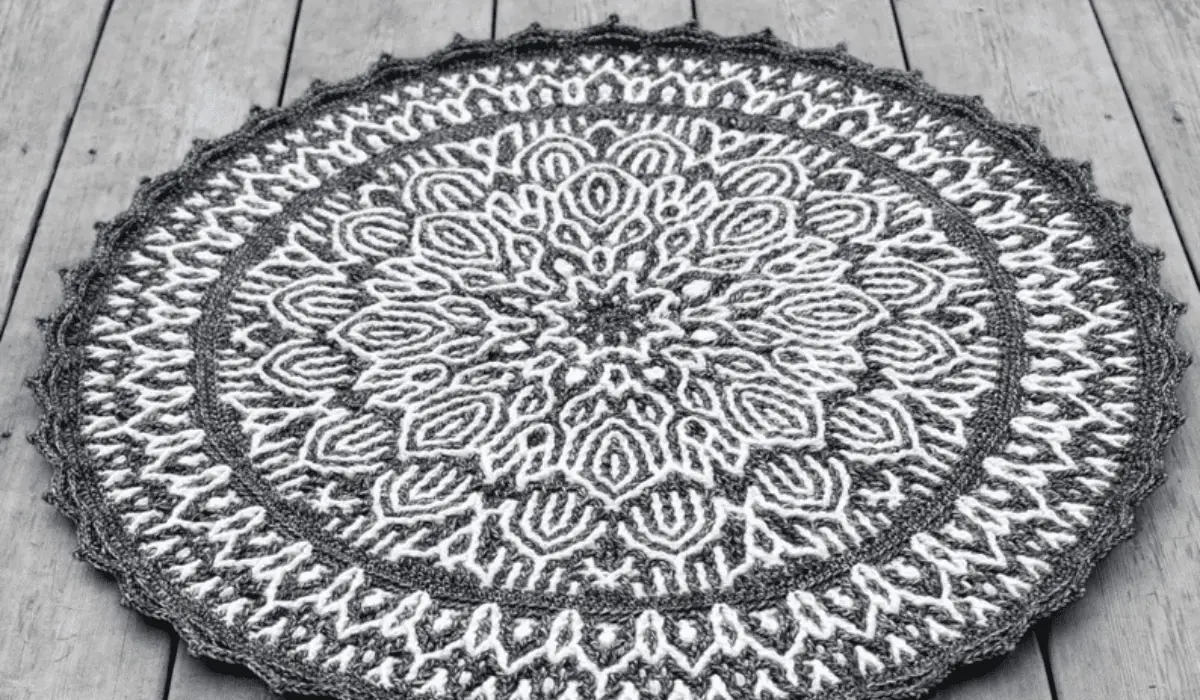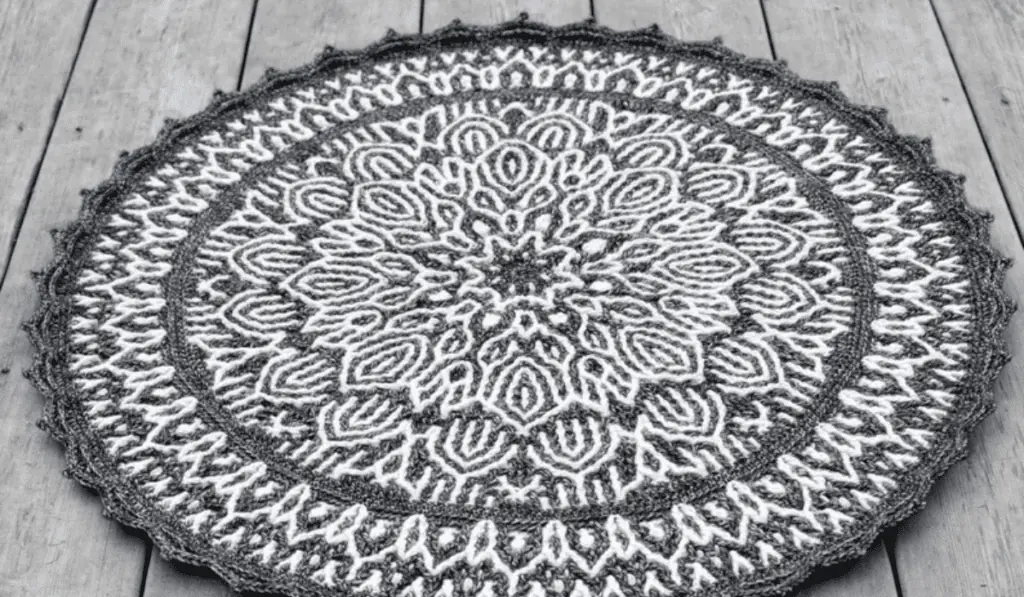 The Graphite Mandala by Lilla Bjorn Crochet is the perfect decor project to add to your list of projects.  How breathtaking! Plus, I love the white and black yarn, how beautiful!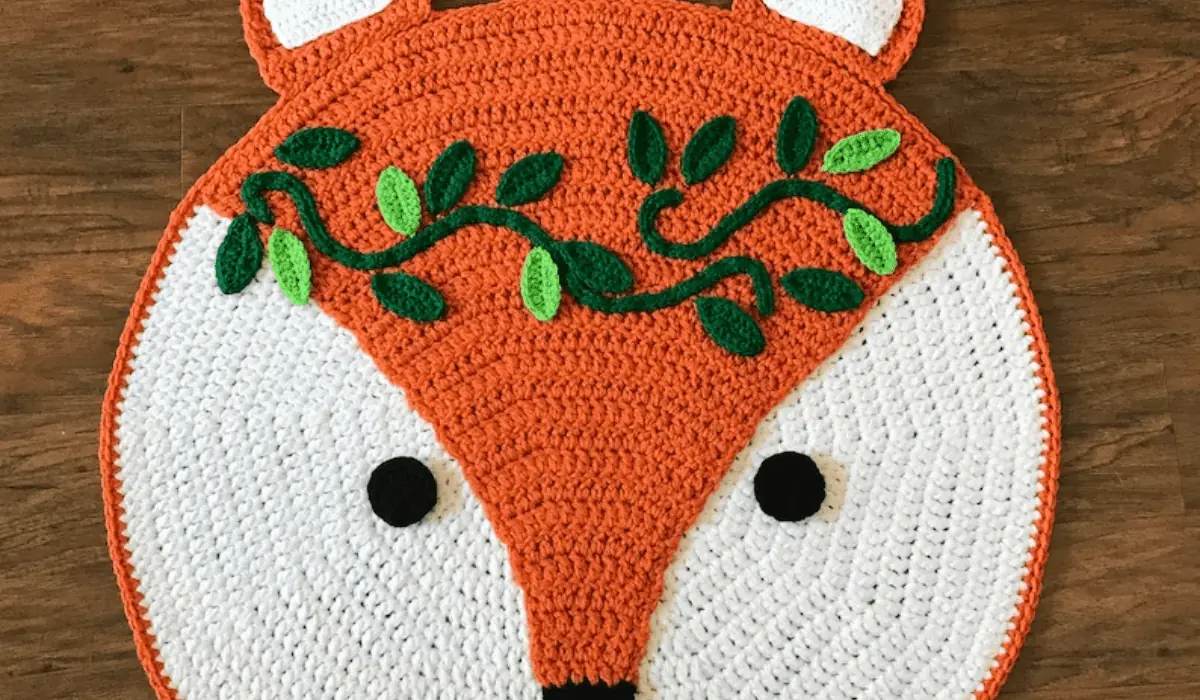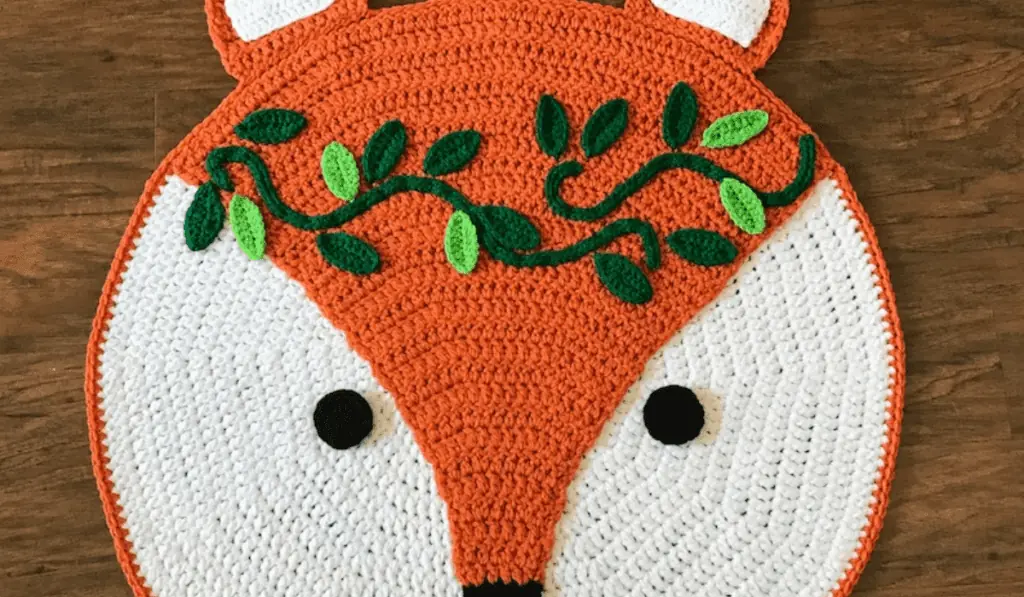 If you are looking for a pattern that's adorable, machine washable, and perfect for a kid's room, look no further than this crochet fox rug by Deborah O'Leary Patterns. I really love the crocheted vines as it really sets this apart for me.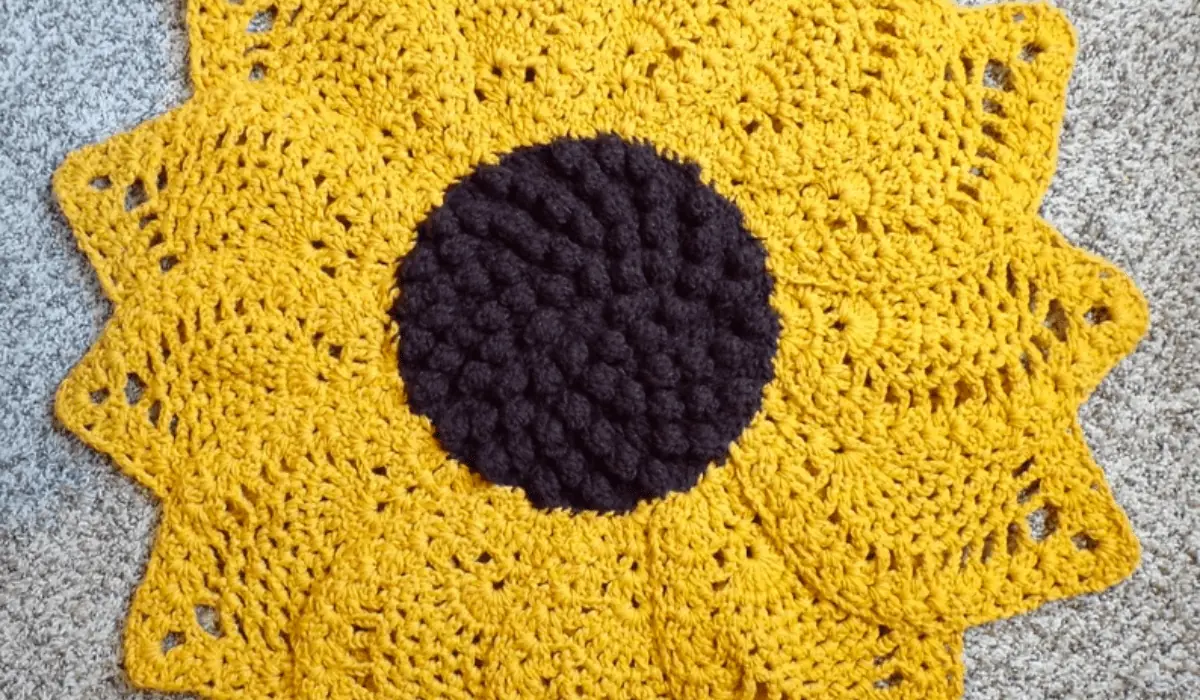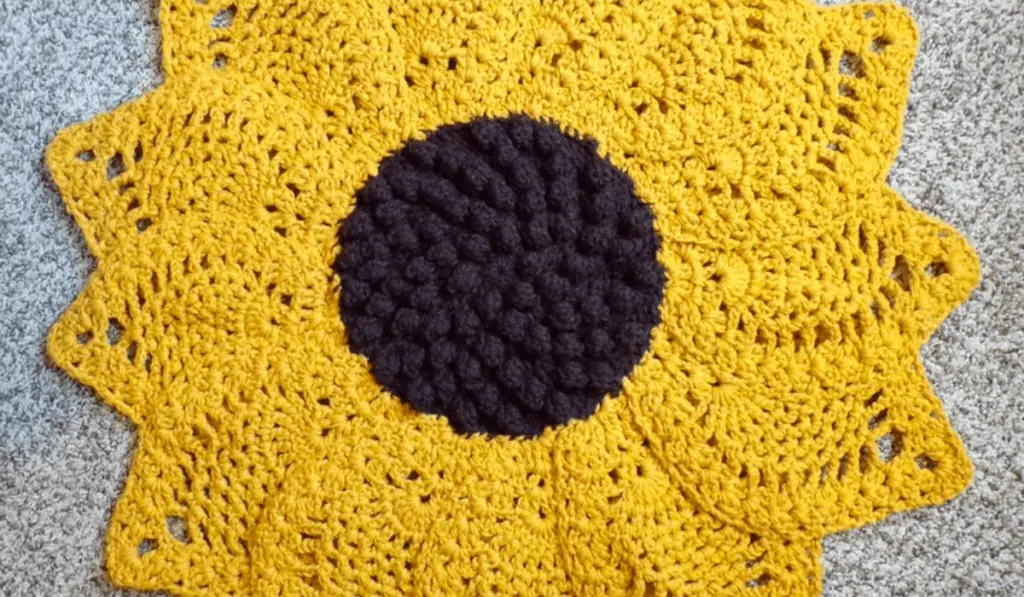 This Crochet Sunflower Rug by Nazara's Fine Crafts really adds the perfect bit of color to any room that it's in. This would be the perfect project for a baby shower gift as it would look simply stunning in a little one's room.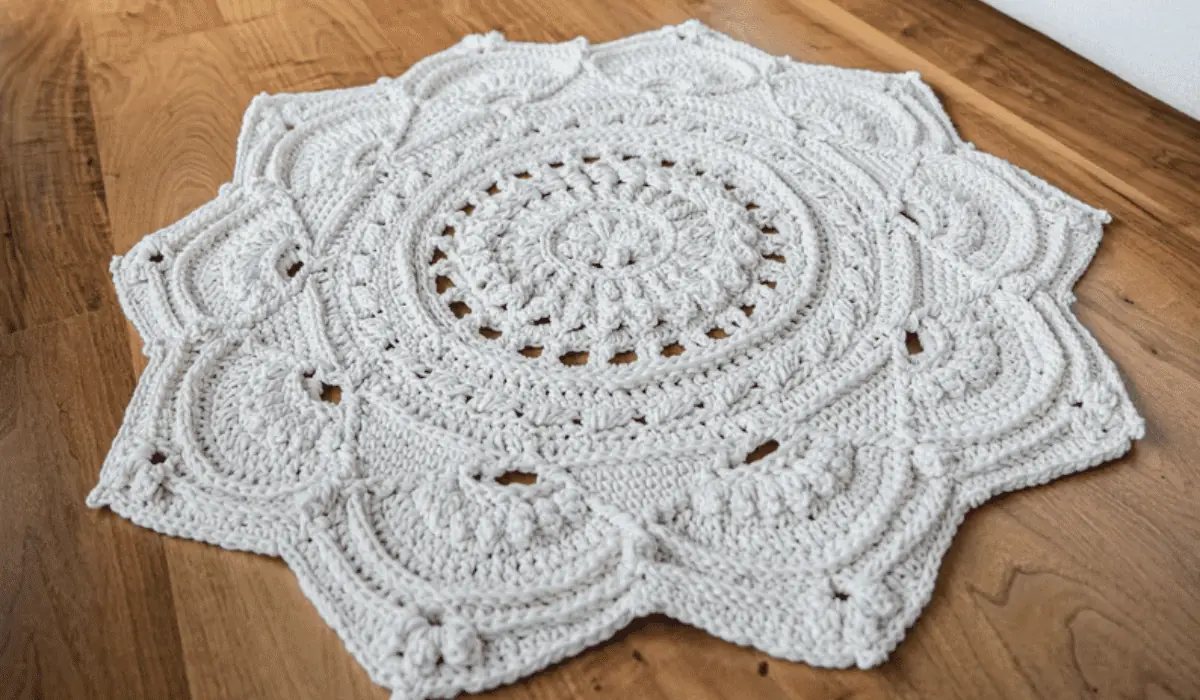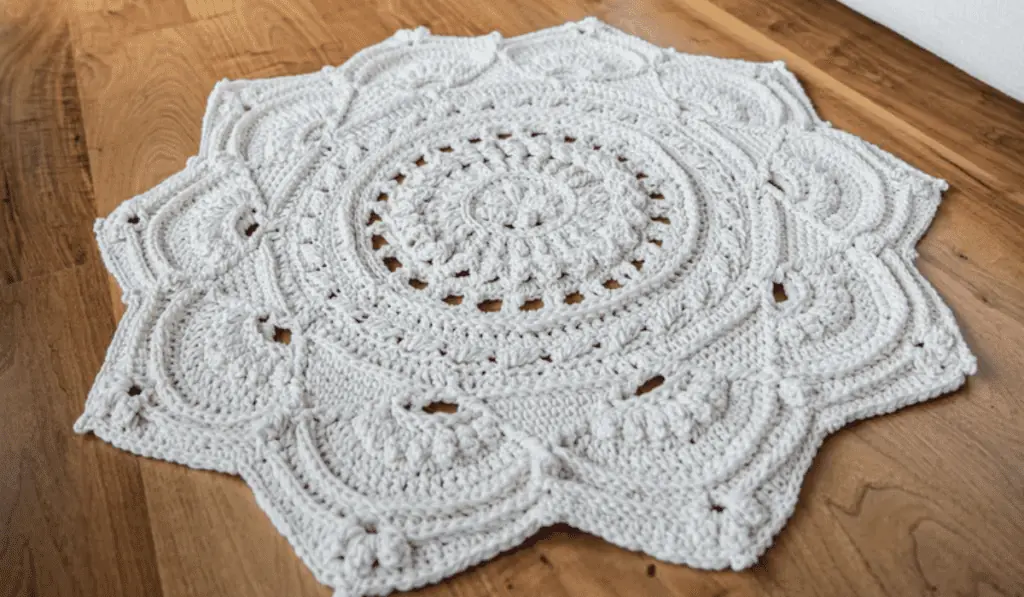 If you've been looking for a doily rug pattern, look no further than Periwinkle Crochet AUS. I think this rug is simply adorable, and I loved that by changing yarn and hook you can make a sized-down doily pattern to carry the theme throughout your home.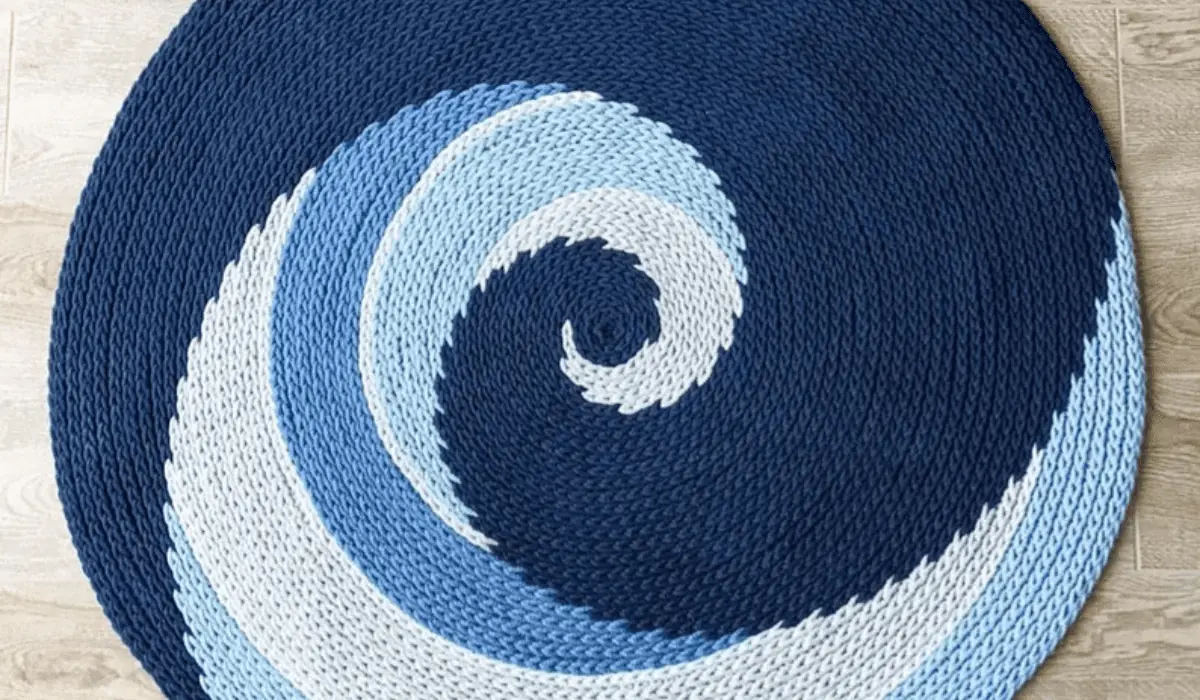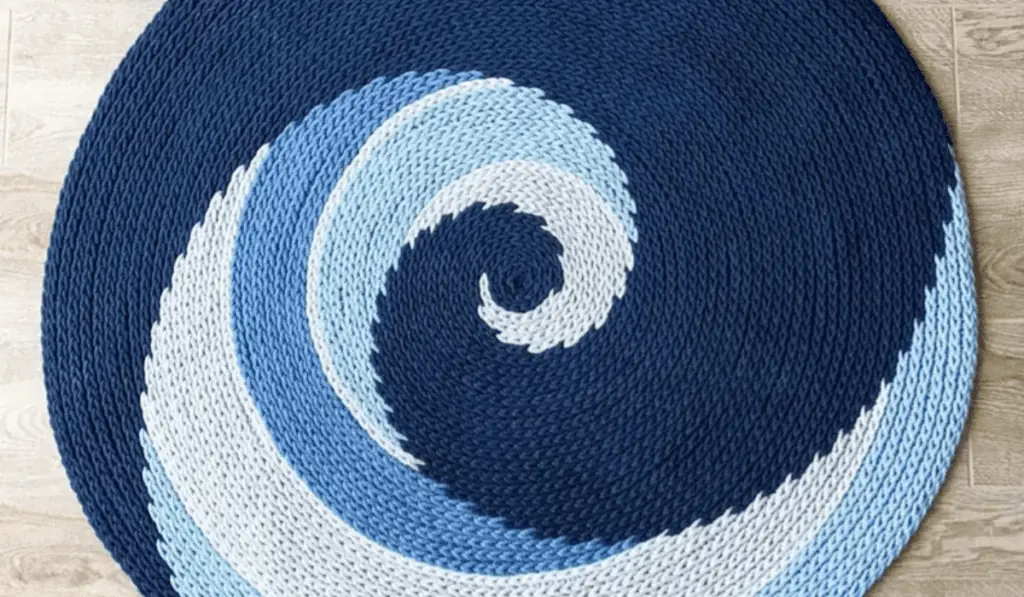 This entire Wave Rug by Ozinshe can be made using only basic stitches! How fun is that? All you need to know how to do are single crochet stitches and you'll be off to the races.
I love seeing your finished projects! If you enjoyed making one of my patterns I'd love to see yours on Instagram, be sure to tag me @crochet365knittoo. If you are on Facebook, stop over to the Crochet 365 Knit Too Facebook page or pop over to the Crochet365KnitToo Club and share a photo! I'd love to see your work.