Crochet Leaf Patterns For Any Season
This post may contain referral/affiliate links. Please read my disclosure for more info.
If you're ready to start your cottage core lifestyle or just want to level up your next project, having a crochet leaf pattern up your sleeve is an absolute must. These patterns are simply stunning, and whether you make a super cute coaster, a comfy pillow, or another household item, you'll love one of these easy crochet leaf patterns.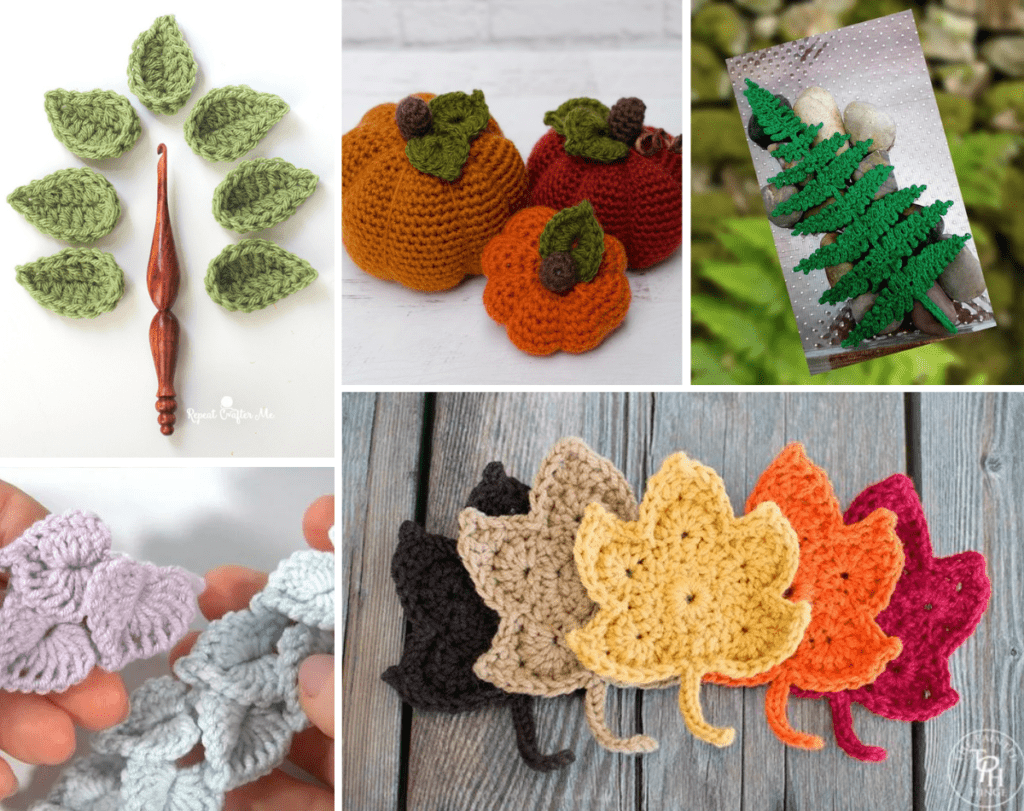 Everyone needs an easy crochet pattern that they can use continuously, and that's how I feel about these leaf patterns. There are so many different purposes for them! You can even change up some of these patterns by using a different yarn weight, so they can be easily transformed to anything from a simple embellishment to a candle mat to even a stunning rug.
Basic Crochet Leaf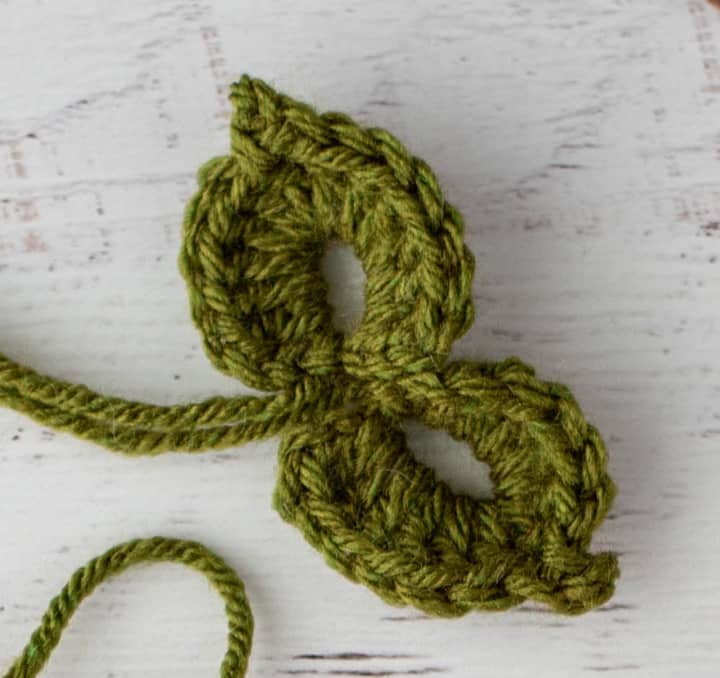 Looking for a Crochet Pumpkin Leaf pattern? If you want something easy and quick with worsted weight yarn, check out the leaf on my Crochet Pumpkin! This pattern uses the magic ring, double crochet, chains and a slip stitch for a very fun leaf!  Whether you're looking for a free pattern for a crochet leaf or you just want to add an adorable pumpkin or two to your fall leaf decor, I've got you covered.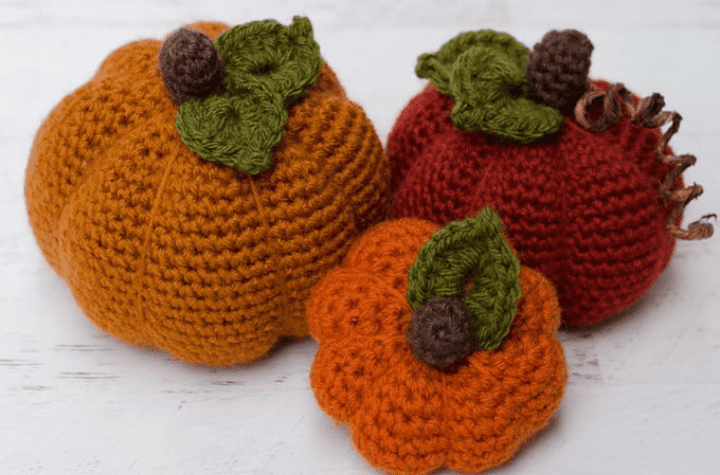 I love that almost all these patterns use a variety of basic crochet stitches, so make sure that you know how to work a single crochet stitch, double crochet stitch, treble crochet and slip stitch (sl st). These patterns are super cute and won't take you long to complete! You might just fall in love with crocheting leaf patterns
Crochet Leaf Patterns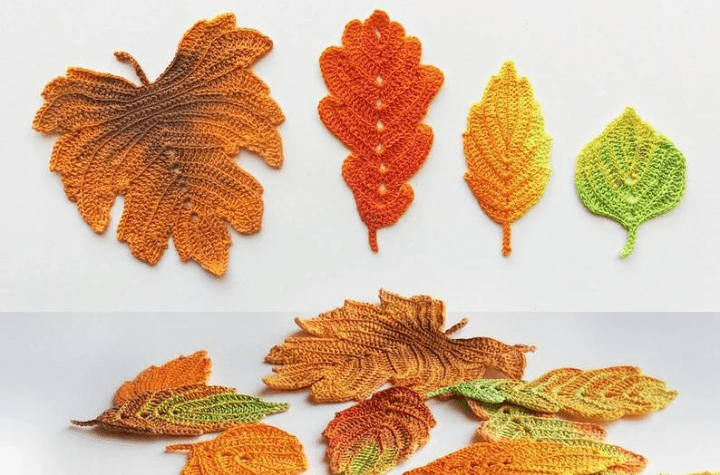 I really love this bundle of autumn crochet leaf patterns by Gool Gool. This beautiful crochet leaf pattern is fun because the creator originally used white single-colored yarn and then colored the leaves afterward with fabric dye! Go for fall themed rusty colors or endless color combinations! I can't decide if I like the crochet oak leaf pattern or the maple leaf best.  I might need them all!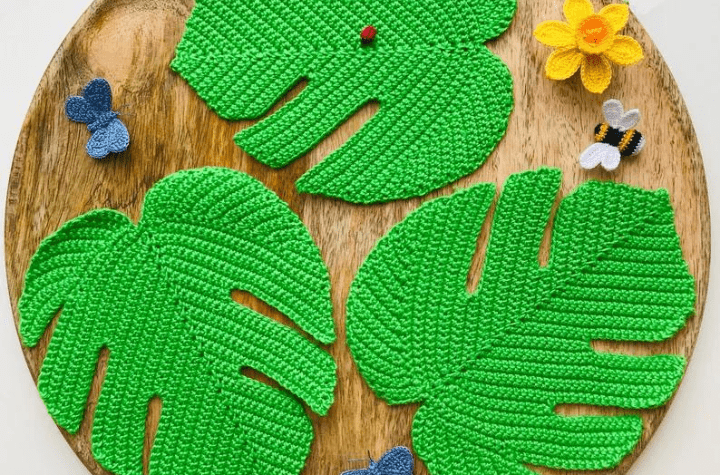 The Monstera Leaf Coaster pattern by Crochet by Nata Erkhova is perfect for any season. I really like the versatility of this pattern as you can really size it up and make oversized pot holders, or you can make a pillow out of it as someone did in the comments. This also would look great in a variety of colors too. There really is no wrong answer!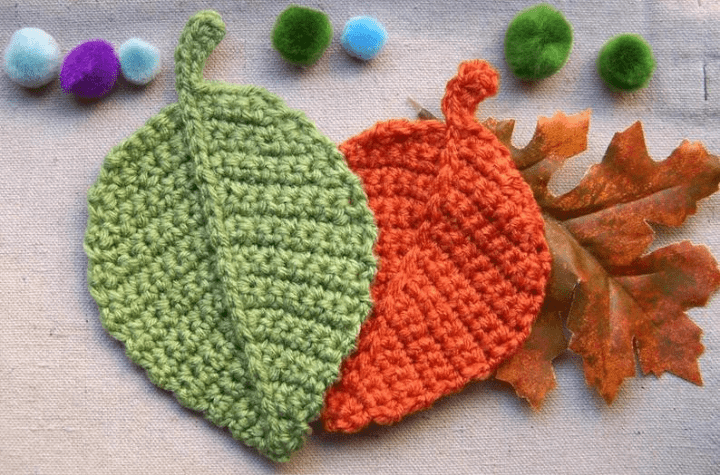 Get into the fall spirit with this gorgeous autumn leaf pattern with the beautiful stem by Elenas Times. I also feel like these would make some super cute earrings as well!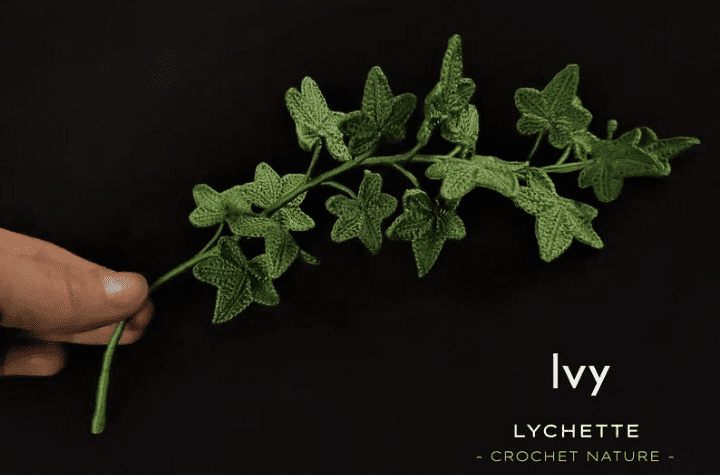 If you want more of an ivy option, this crochet Ivy Hedera by Lychette is simply beautiful! I love the details and the fullness of the vine and I think it would make a simply stunning part of anyone's decor. A single leaf would also make a darling crochet leaf appliqué.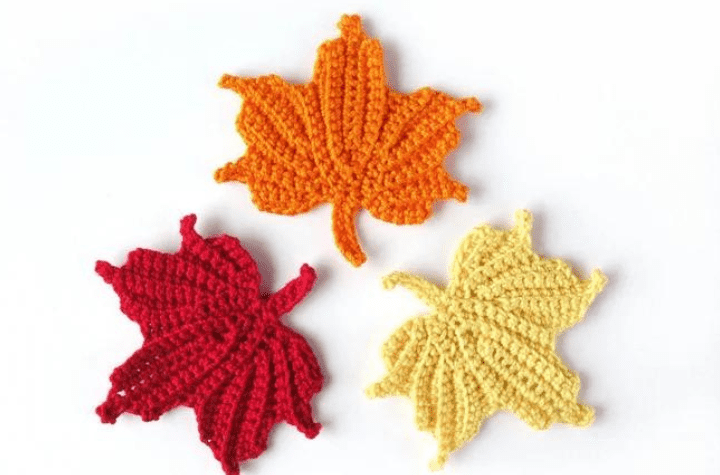 A maple leaf is truly a staple when it comes to autumn leaves and crochet season. The maple leaf pattern by Golden Lucy Crafts is the perfect little leaf to use in all your crochet fall leaf collections. Honestly, this crochet motifs pattern would make the cutest little earrings (perhaps in a cotton crochet thread size)or even an adorable trail on a table runner. These textured crochet leaves would also look amazing tucked into a crochet wreath or as a colorful crochet garland.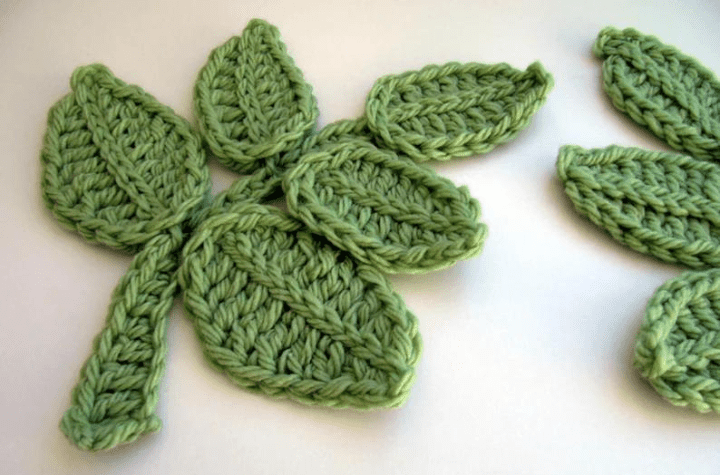 Want a more 2D interpretation? Milimagfa Shop has you covered with these adorable crochet leaves on a branch worked in basic crochet stitches. I really like the seller included it on a shawl for all of us to get a little inspiration.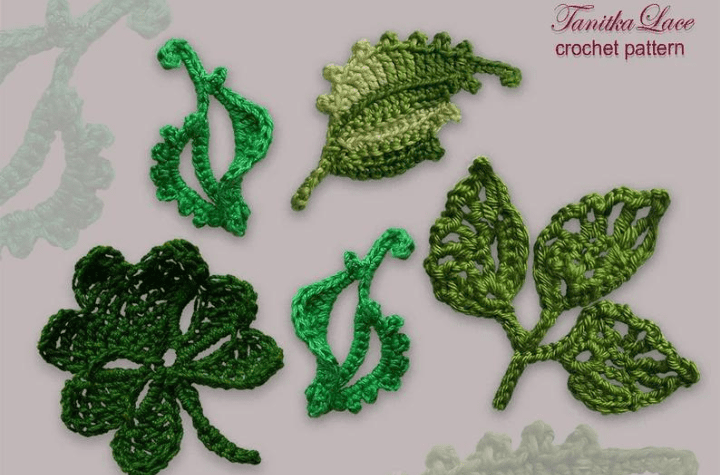 Tanita777 heard that everyone loves a good bundle and made this four-pack of crochet flower leaves for our crocheting enjoyment! I really love the variety of these leaves, there are so many different uses!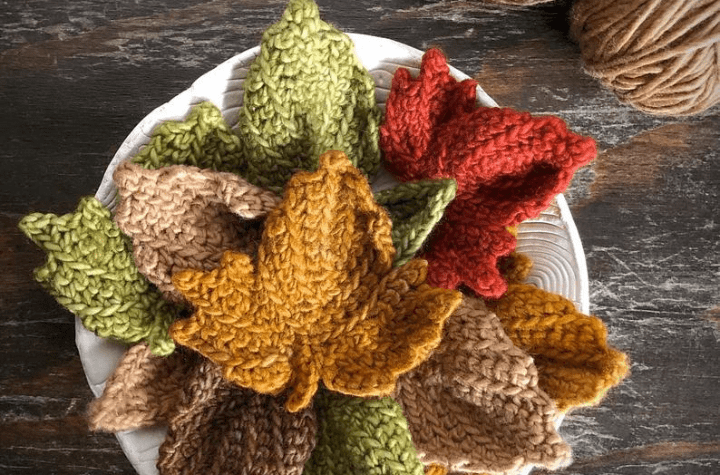 This autumn leaves crochet pattern by Jess Nicole Handmade is the perfect bundle for all your fall decor. This crochet leaf pattern includes the cherry leaf, the birch leaf, and the maple leaf. This would be another pattern cute in a bulky yarn too! So, with all that variety, this crochet autumn pattern has a lot to love!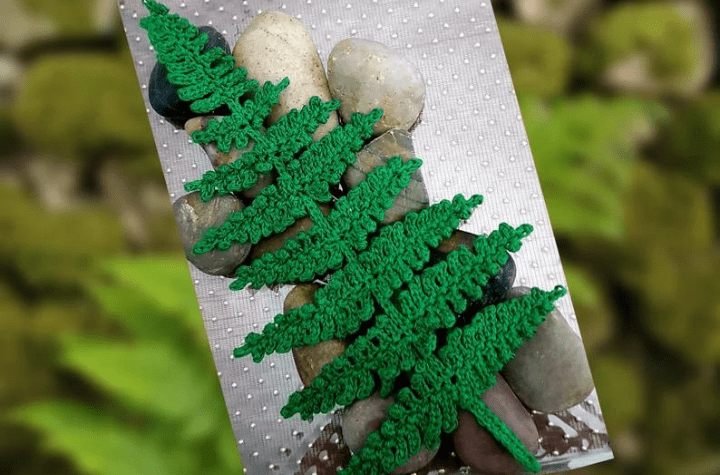 This little fern leaf by Crochet With Sumi is just so stinking cute! I really love how realistic it looks. The designer certainly made the perfect yarn choice to make this fern look fresh-picked! I love how it uses simple crochet stitches too!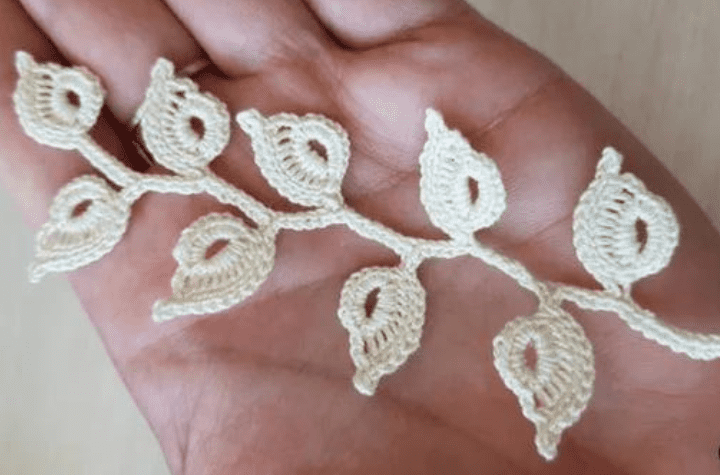 This Irish lace branch pattern by Irish Crochet Pattern is so beautiful. I can really imagine this being gorgeous detailing on a baby blanket or a pillow. Honestly, this is the type of simple crochet leaf pattern where you will find a purpose for it, one way or another.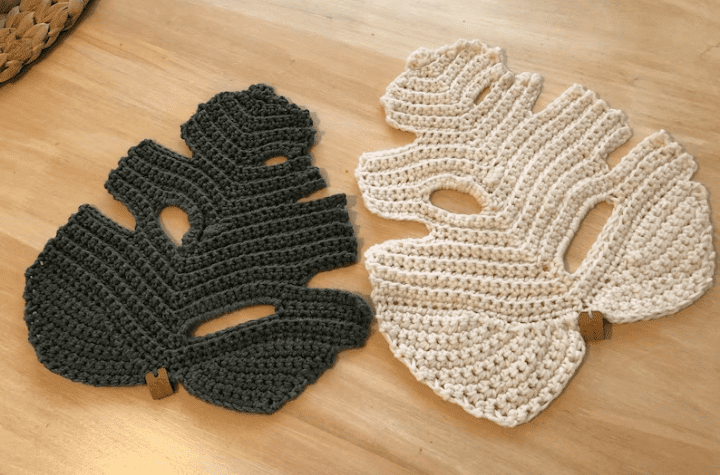 The thing I like most about this pattern is that it mentions that you can use chunk t-shirt yarn or other heavier weight yarn and turn this into an adorable rug. I just love that idea! I also love that this pattern uses basic stitches like the slip stitch, single crochet and double crochet!If you're looking for a cute rug or pot holder, try out Gracy Mae Crochet's Monstera Leaf pattern!
Are you growing tired of all your plants dying? There's no need for a green thumb with Pippa Patterns Crochet's Crochet Plant Pattern! This monstera is a dream come true for anyone looking for a crochet leaf pattern that looks like a real plant.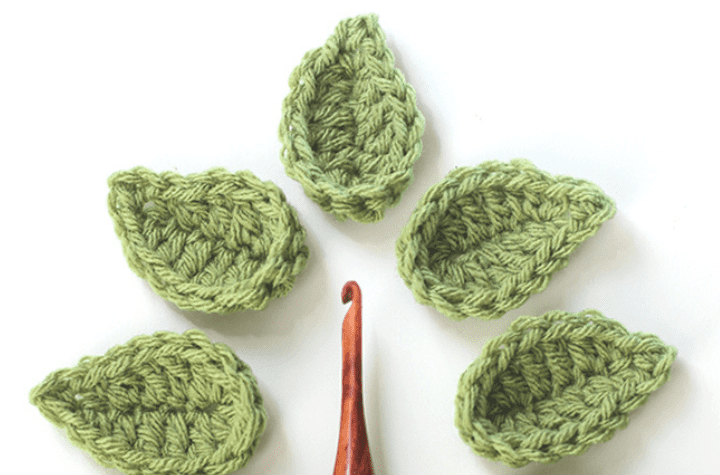 If you want to see if crochet leaves look good in your space without committing to a pattern, Repeat Crafter Me has an adorable free crochet pattern with worsted weight yarn that could be right up your alley! These little leaves are super cute and incredibly easy to make.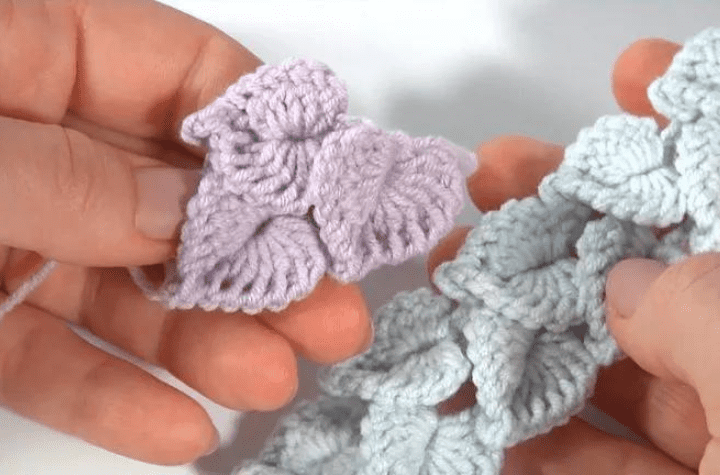 If you love video tutorials, Daily Crochet has the perfect free pattern for you. I love the pastel yarn used by the designer, but this would also look great in your favorite colors too. This little leaf is perfect for any of your leftover yarn and is the perfect easy crochet pattern when you don't have a lot of time.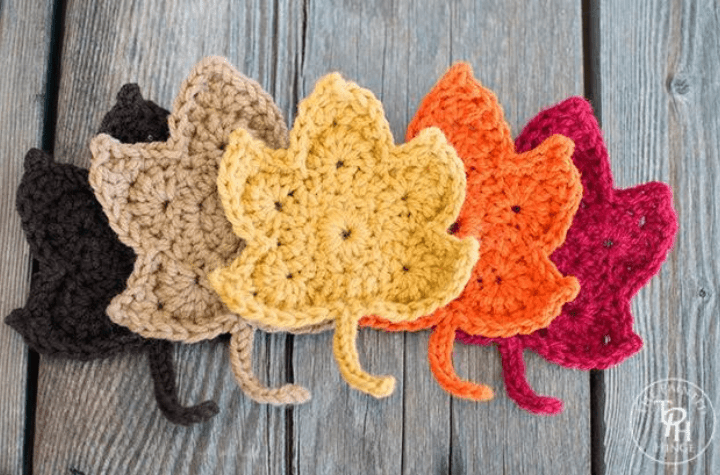 The Painted Hinge also has this gorgeous Fall Maple Leaves free pattern that is simply stunning. I really love the attention to detail on this pattern and it would be great as a garland in colors for the season!
I hope these delightful patterns inspire you to make crocheted leaves for every season!
I love seeing your finished projects! If you enjoyed making one of my patterns I'd love to see yours on Instagram, be sure to tag me @crochet365knittoo. If you are on Facebook, stop over to the Crochet 365 Knit Too Facebook page or pop over to the Crochet365KnitToo Club and share a photo! I'd love to see your work.