Crochet Leaf Patterns For Any Season
This post may contain referral/affiliate links. Please read my disclosure for more info.
If you're ready to start your cottage core lifestyle or just want to level up your next project, having a crochet leaf pattern up your sleeve is an absolute must.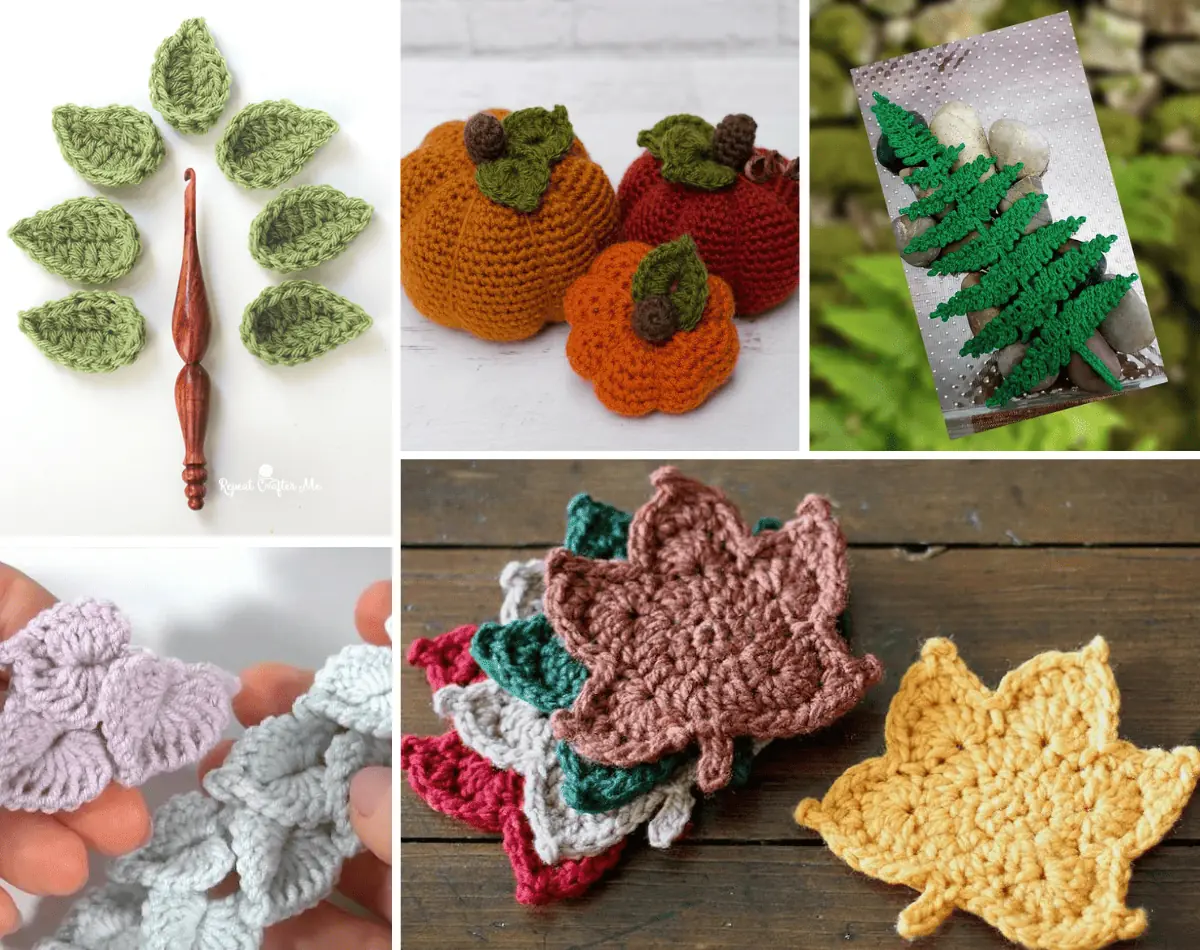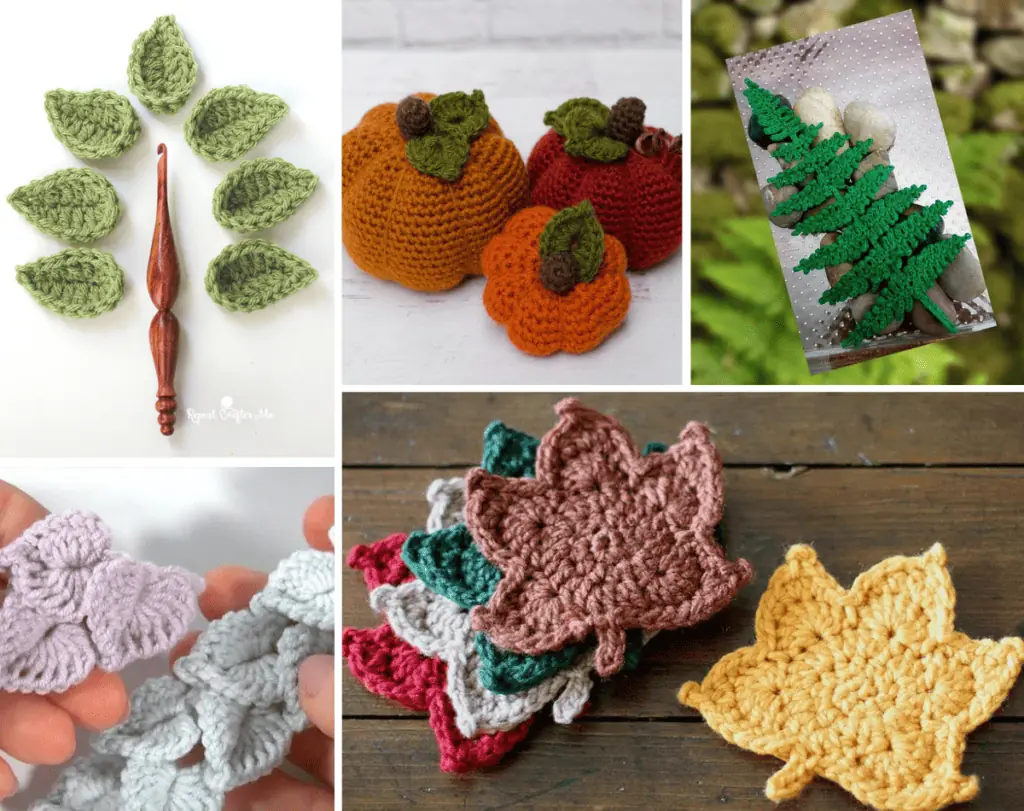 These patterns are simply stunning, and whether you make a super cute coaster, a comfy pillow, or another household item, you'll love one of these easy leaf crochet patterns for your home decor.
If you're like me, maybe the phrase crochet leaf pattern has you thinking fall. Glorious, bright, rusty hues that scream autumn. But there are just so many occasions for crochet leaves. Use them to decorate your pumpkins, add to your decor, use a motif. The list for crochet leaf patterns is really endless.
That's why I'm loving this carefully curated collection of crochet leaves. Crochet them as written. Or change them up a bit by using a different yarn weight, transforming them into to anything from a simple embellishment to a candle mat or even a stunning rug.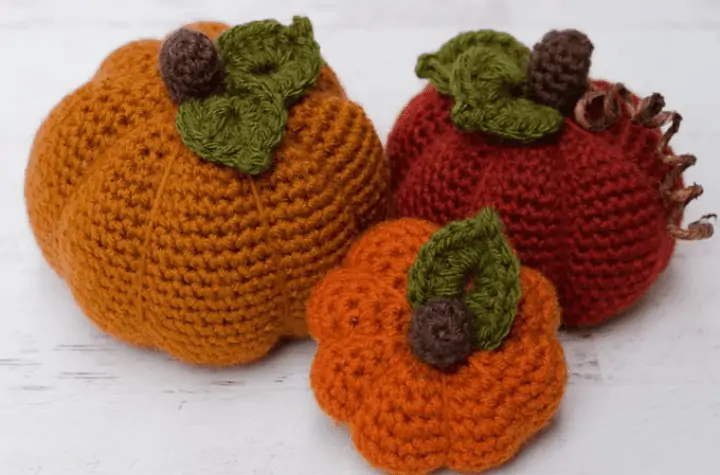 These patterns are so fun to make with a few yards of yarn and a variety of basic crochet stitches, so make sure that you know how to work a single crochet stitch, double crochet stitch, treble crochet and slip stitch (sl st). These patterns are super cute and won't take you long to complete! You might just fall in love with crocheting leaf patterns
How to Crochet a Leaf
I love a good crochet leaf pattern because they are so simple to make and require very little yarn. They are all constructed a bit differently. Many start with a chain or loop that forms the center spine of the leaf. But others are more detailed.
Most of these patterns are made with worsted weight yarn and require very little yarn. So grab some yarn from your stash and your crochet hook and let's dive in!
Crochet Leaf Patterns
Meet my favorites of all the crochet leaf patterns on the internet! I've selected these to meet a variety of needs. Whether you're looking for a simple leaf for a fall pumpkin, you want to scatter autumn colored leaves throughout your home or you just want a little something extra for a special project, you're sure to find the best crochet leaf pattern for your next project here.
I hope these delightful patterns inspire you to make crocheted leaves for every season!
I love seeing your finished projects! If you enjoyed making one of my patterns I'd love to see yours on Instagram, be sure to tag me @crochet365knittoo. If you are on Facebook, stop over to the Crochet 365 Knit Too Facebook page or pop over to the Crochet365KnitToo Club and share a photo! I'd love to see your work.