Best Summer Crochet Projects
This post may contain referral/affiliate links. Please read my disclosure for more info.
As I type this we are having the perfect summer day.  It's not too hot; just a warm summer breeze drifting in through the window.  I love summer.  I love the carefree summer days, the sun on my face, the wind in my hair.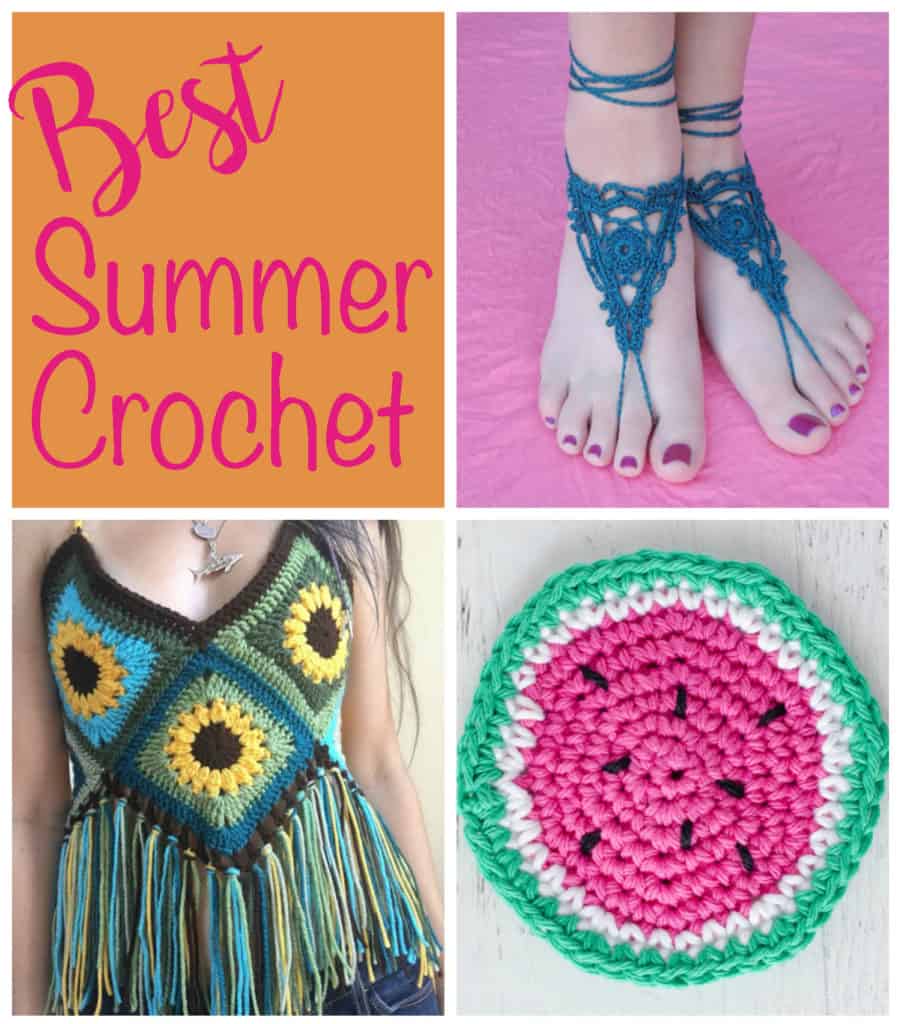 I love how the extra hours of sunlight make me feel like I'm eeking out every drop of sunshine.  It fills my heart and warms my soul.
My favorite summer crochet projects are ones I can work up fast on a hot day.  Here are a few summer crochet projects that I like.  Grab a glass of lemonade and take a peek!
Sunflower Halter: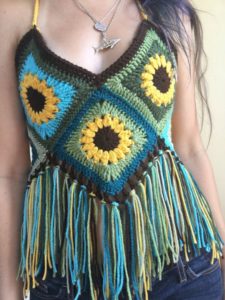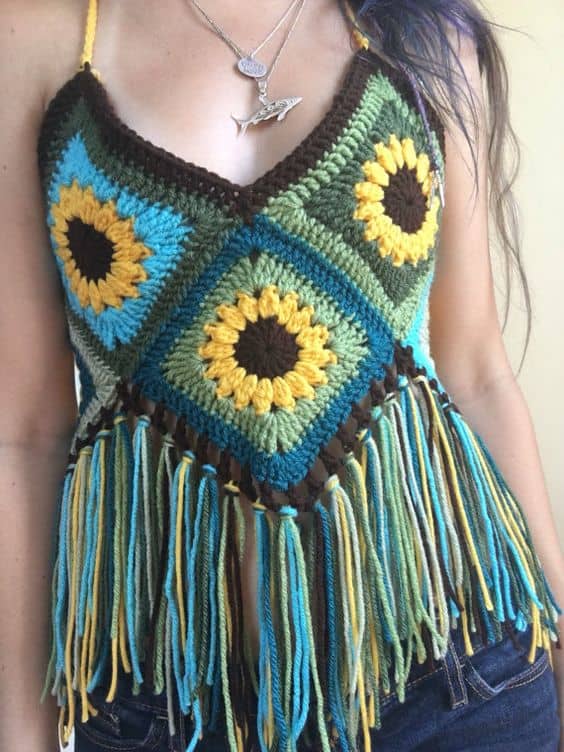 Found from:  Shark Bite Stitches
This is actually a finished top and not a pattern but I'm too in love with it not to share.  Head over to check it out.  If you wanted to craft it up yourself, it looks fairly easy to figure it out.
Barefoot Sandals: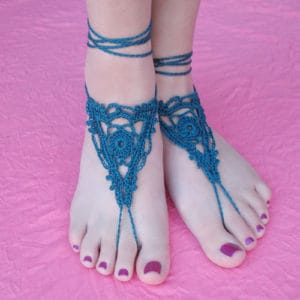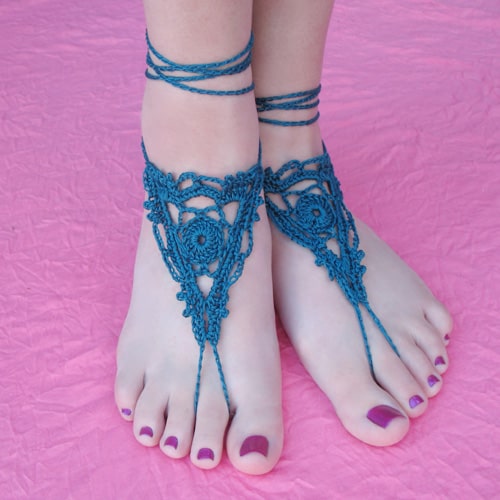 Found from: Gleeful Things
You will want to head over to Gleeful Things and snag this free pattern.  Isn't it awesome?  I love the whole concept of barefoot sandals.  They are beautiful and you are comfortable.  What more is there to say?  I think they are the perfect "shoe" to change into for an evening of dancing, don't you think?
Adjustable Sandals
Found from:  Kari Marchant
And speaking of sandals, here are some great sandals you can make custom fit to your own foot! I can't even believe this pattern is free.  They are beautiful!
Market Tote: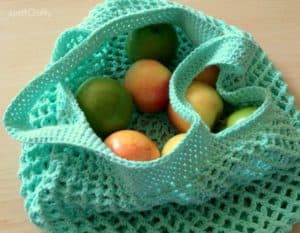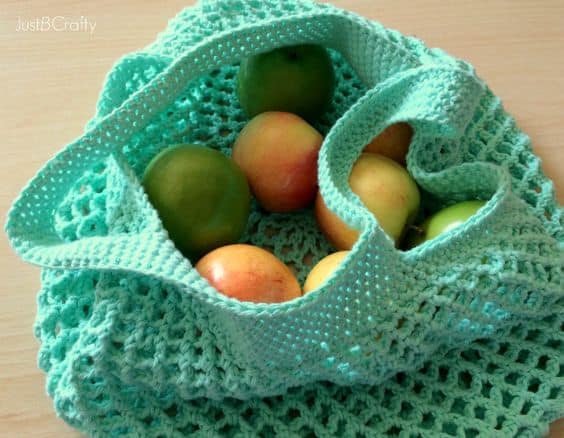 Found from:  Just B Crafty
I love going to the Farmer's Market in the summer!  The fresh produce is so amazing!  But I am always forgetting to bring a good bag along and they fill up so fast!  This bag is the perfect thing!  It's stretchy and holds a lot and would be so comfortable to carry!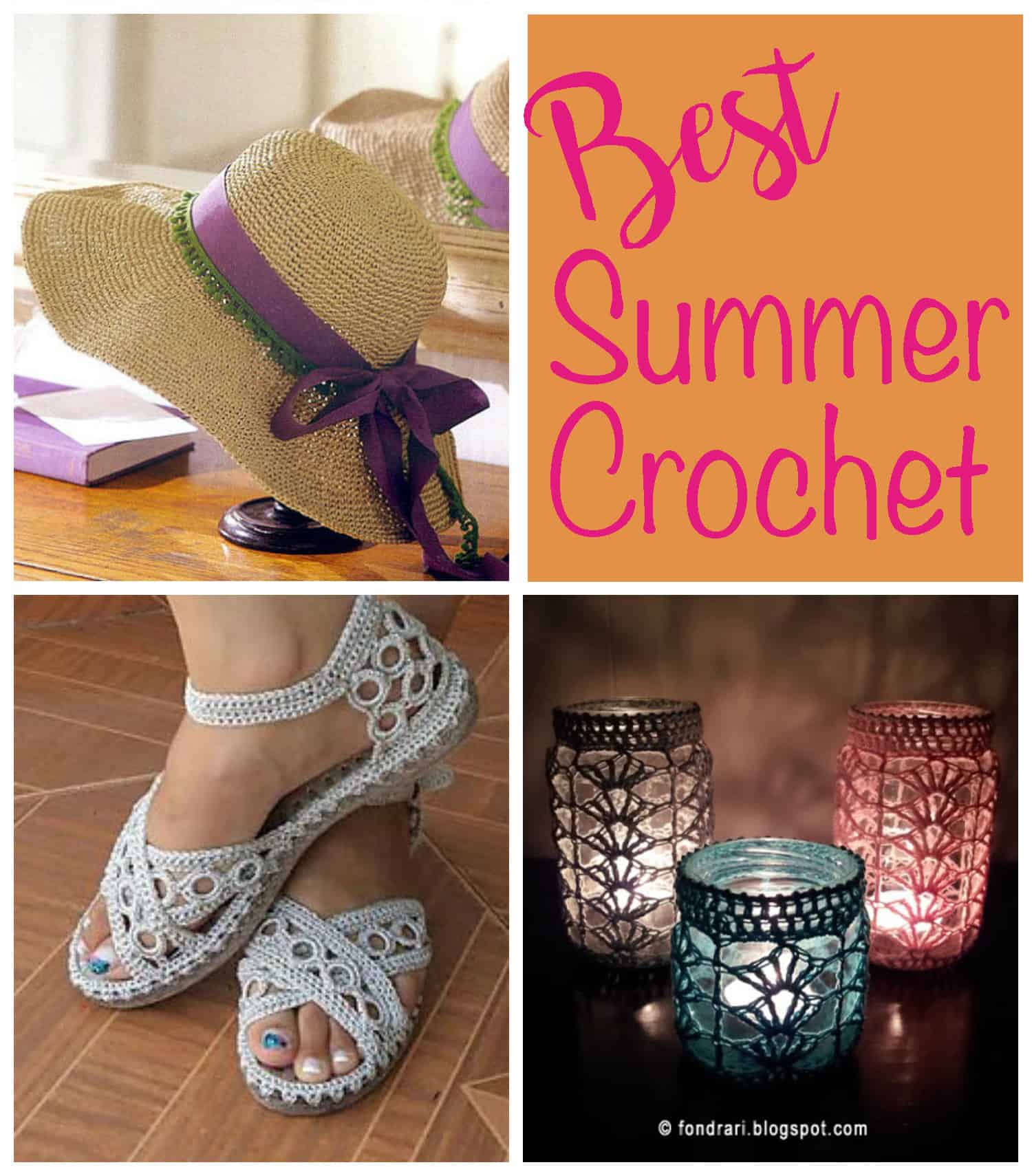 Watermelon Coasters: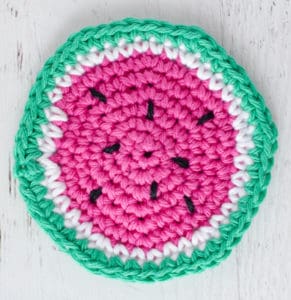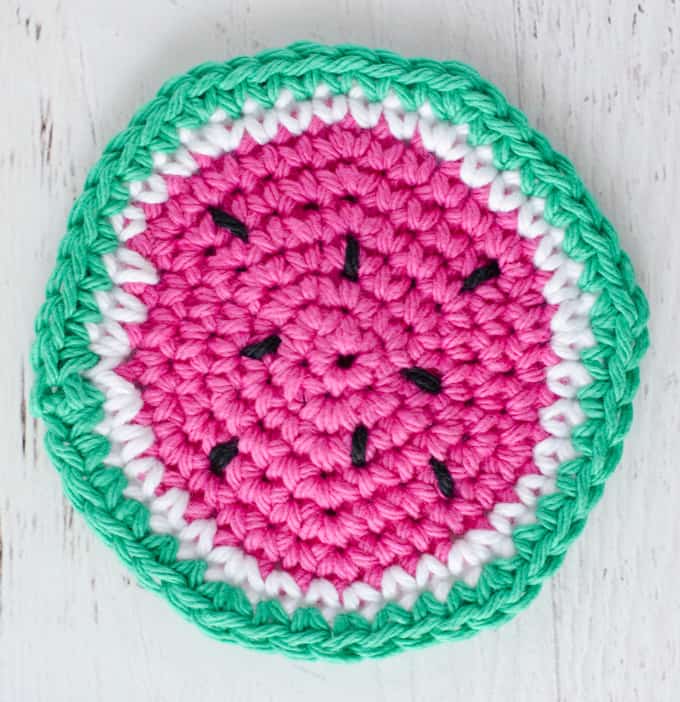 Found from:  Crochet 365 Knit Too
Oops, I did it again, didn't I?  Had to throw in one of my own patterns!  But hey, it's free, and it's a watermelon!  What's not to love about that, right?  These are so cute, I just can't stand it.  Head over and grab the free pattern!
Summer Floppy Hat: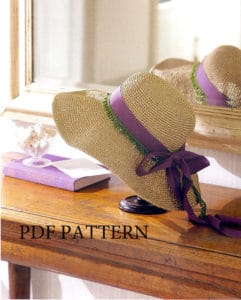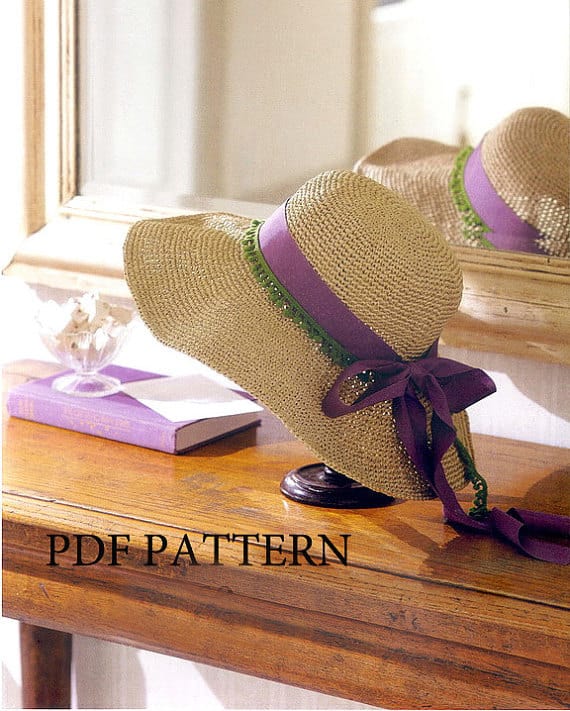 Found from:  Busy Paws
A floppy hat with a wide brim is wonderful on a hot summer day.  It keeps you cool and beautiful!  This one is a paid pattern over on Etsy.  Check it out.
Mason Jar Candles: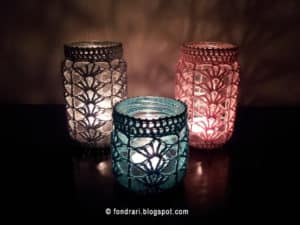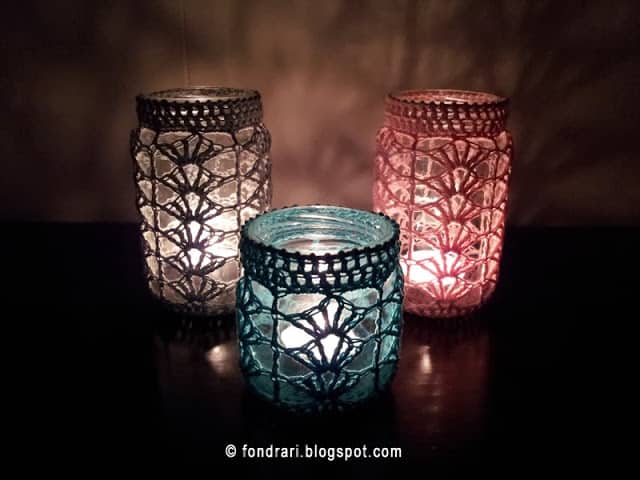 Found from:  Föndrari af lífi og sál
Rounding out my favorite Summer Crochet Projects are these adorable mason jar candle covers.  After the sun goes down, visit into the night with your friends and family by candle light.  I love these and I love that the pattern is free!  Head over to check it out.
Happy summer crocheting!
I love seeing your finished projects! If you enjoyed making one of my patterns I'd love to see yours on Instagram, be sure to tag me @crochet365knittoo.  If you are on Facebook, stop over to the Crochet 365 Knit Too Facebook page or pop over to the Crochet365KnitToo Club and share a photo!  I'd love to see your work!
SaveSave