Best St Patrick's Day Crochet Patterns
This post may contain referral/affiliate links. Please read my disclosure for more info.
You're sure to start feeling lucky while making all these St Patrick's Day crochet patterns!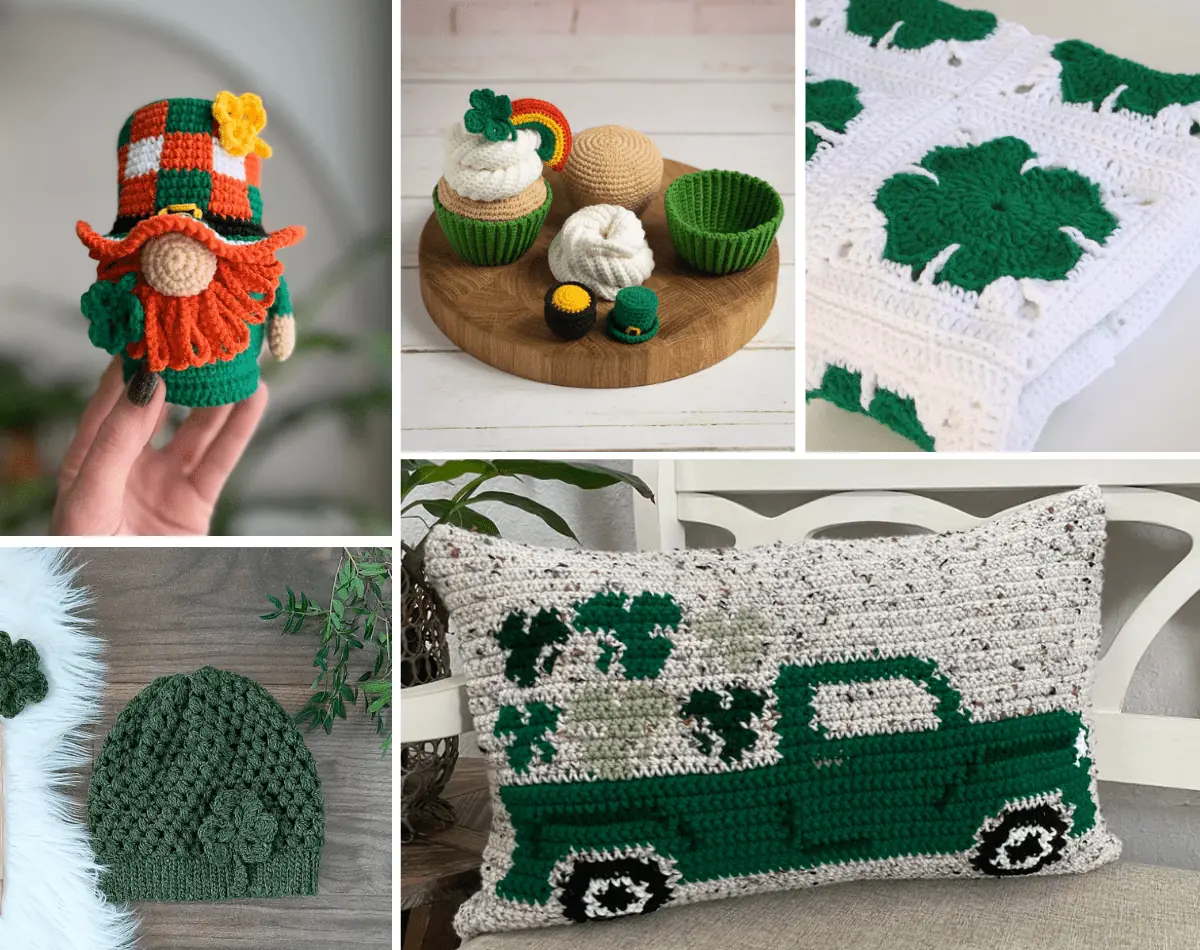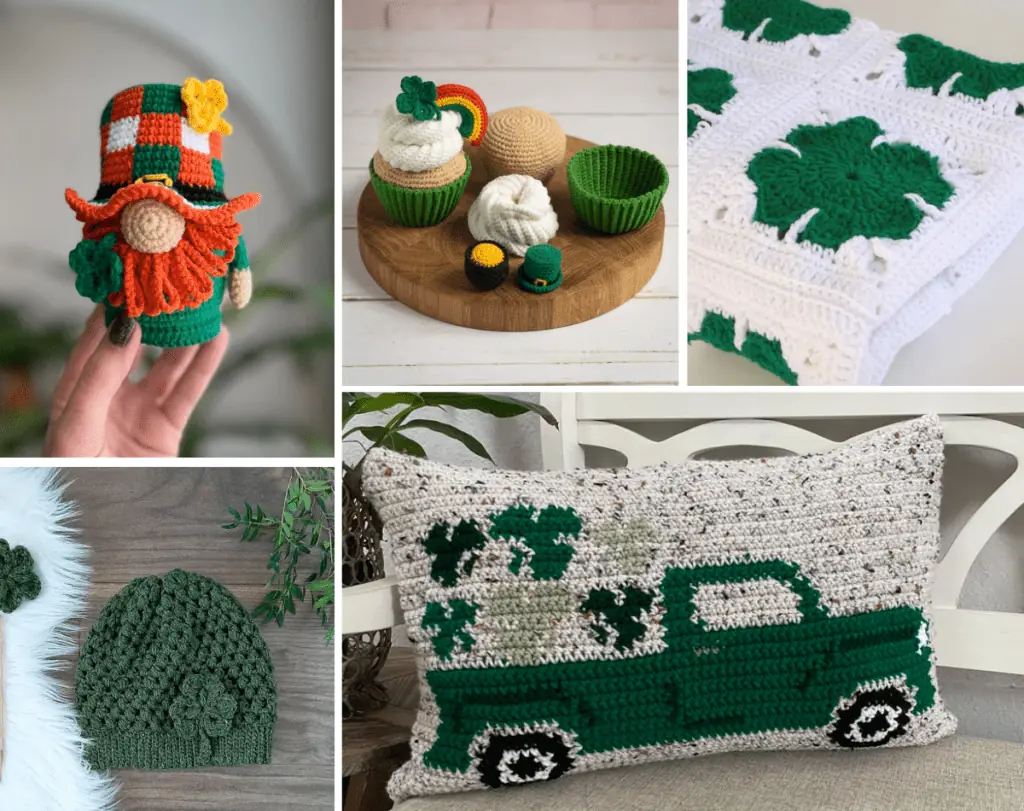 If you're getting ready to throw a St Patty's party or you just enjoy decorating for the holidays, these patterns are going to be perfect for you!
Most of these patterns use a variety of basic crochet stitches, so make sure that you know how to work a single crochet stitch, double crochet stitch, and slip stitch (sl st). Since these great patterns won't take a long time to complete, your cute St Patrick's Day Crochet Pattern is just a few steps away!
Crochet Leprechaun Appliqué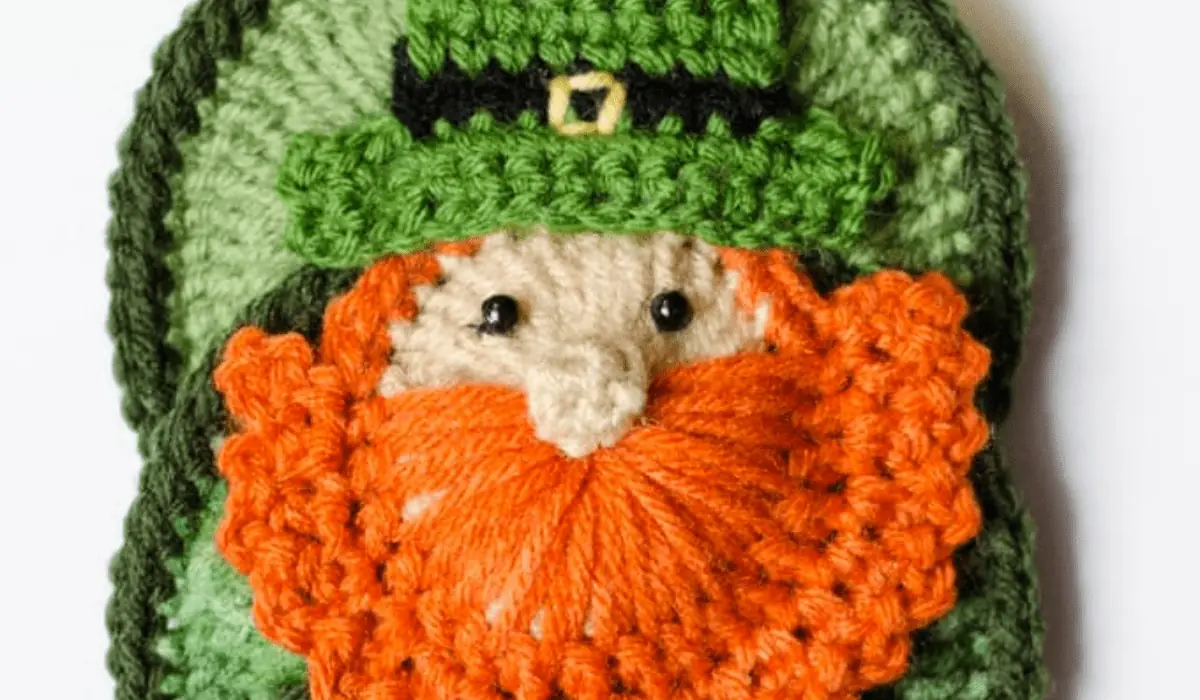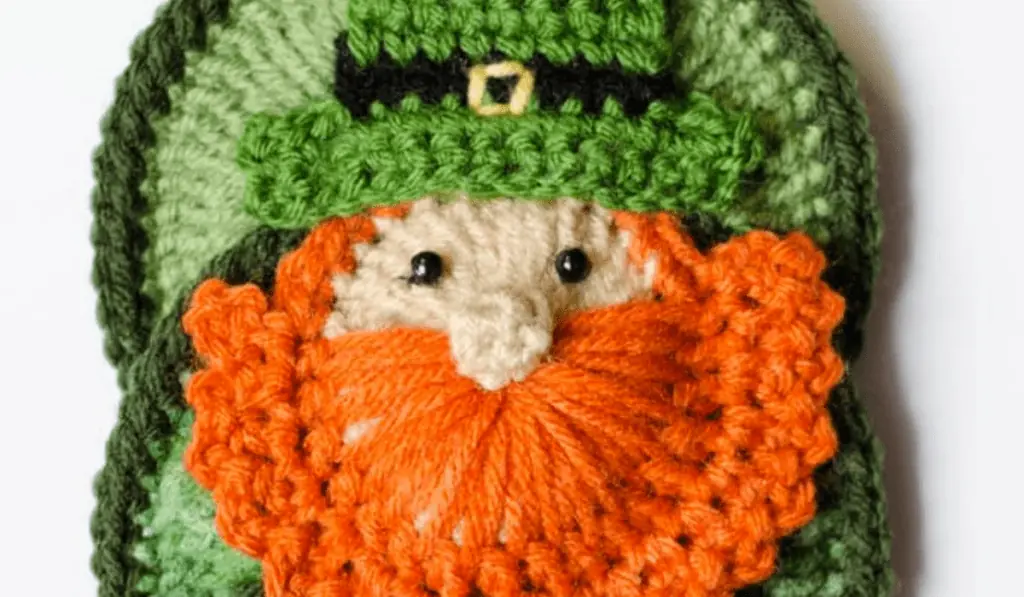 My crochet leprechaun appliqué is sure to brighten up any cozy, blanket, sweater, or table runner! Making this will make you almost as happy as finding a pot of gold at the end of the rainbow.
St. Patrick's Day Coaster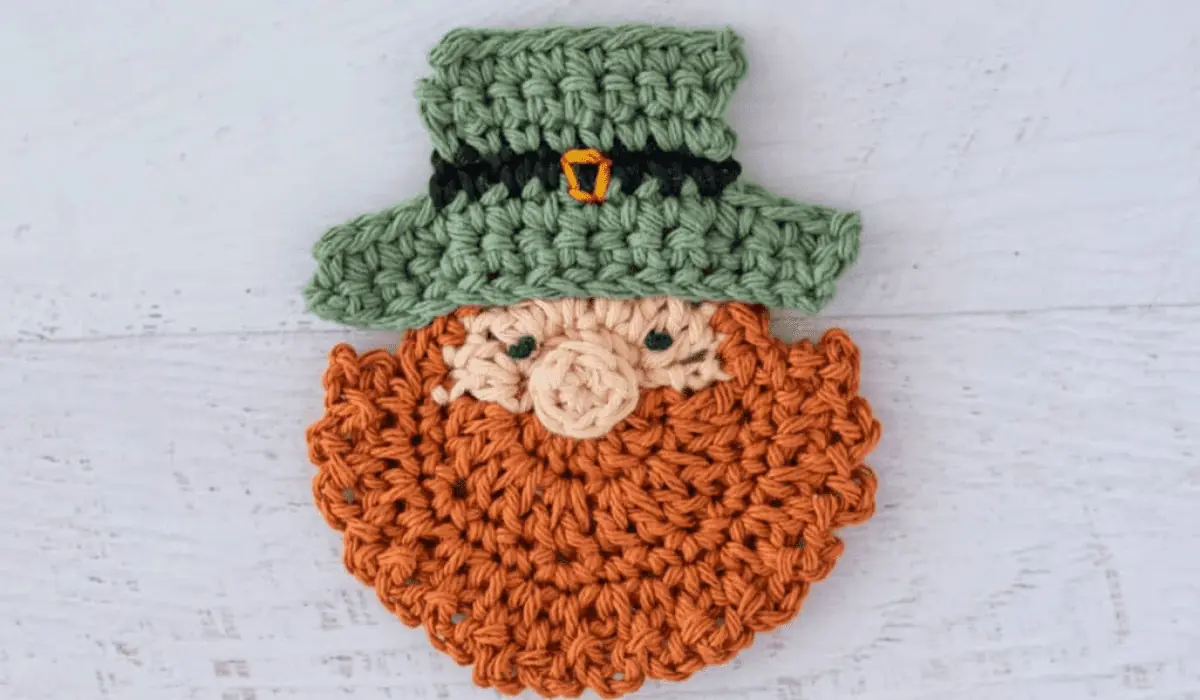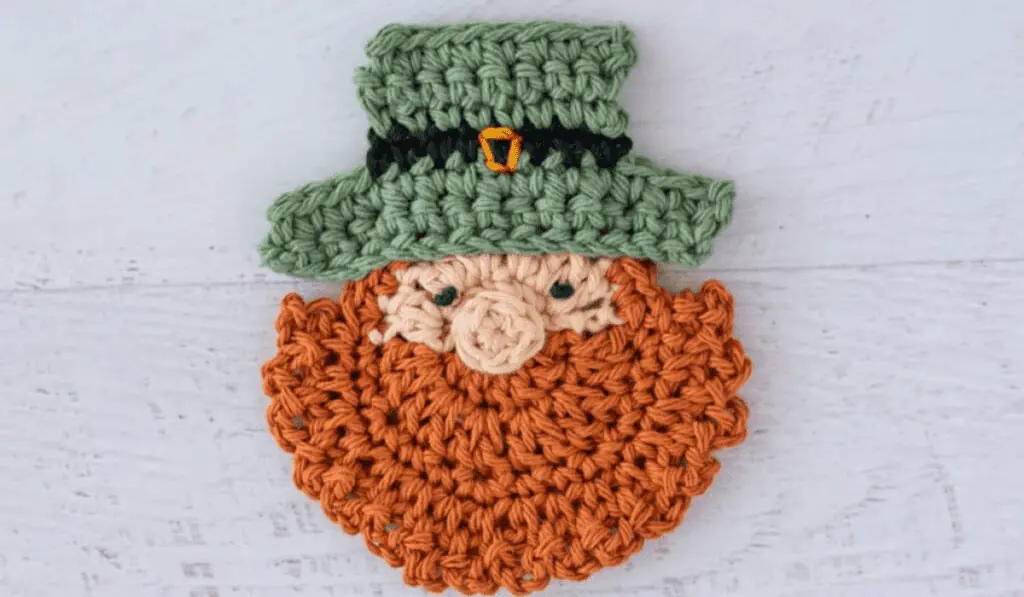 If you think this little guy looks familiar, it may be because I adapted the previous pattern into a cute crochet leprechaun St Patrick's Day Crochet coaster. Honestly, don't you love this little gold buckle?
Crochet Shamrock Garland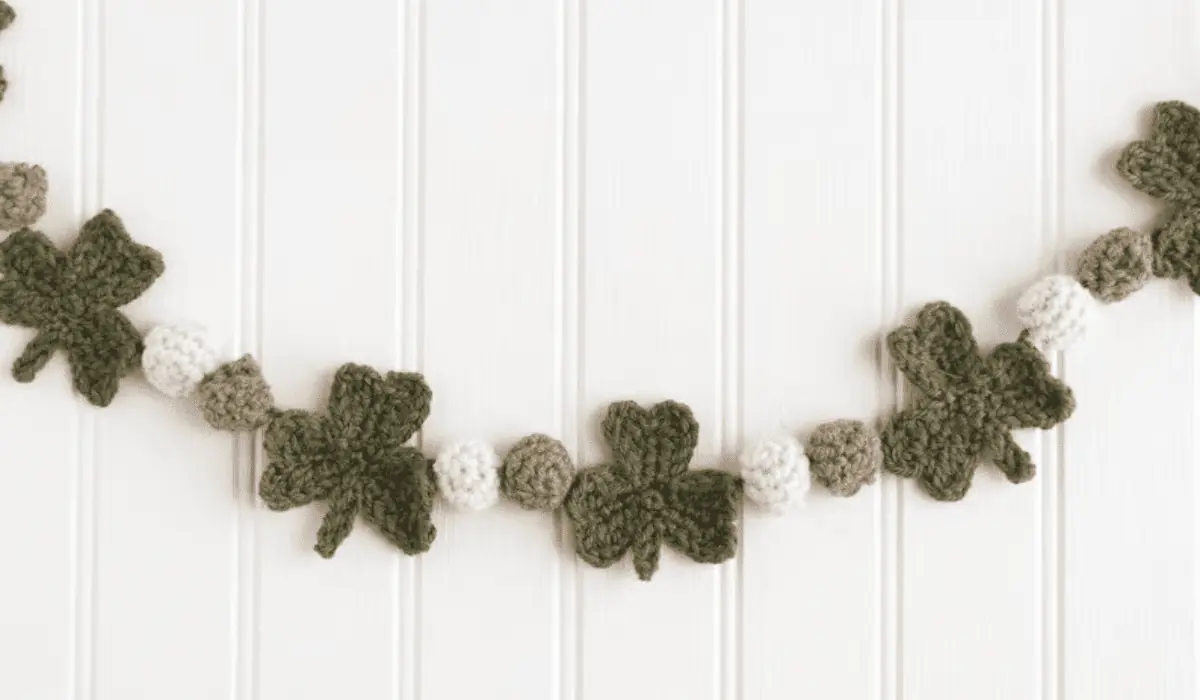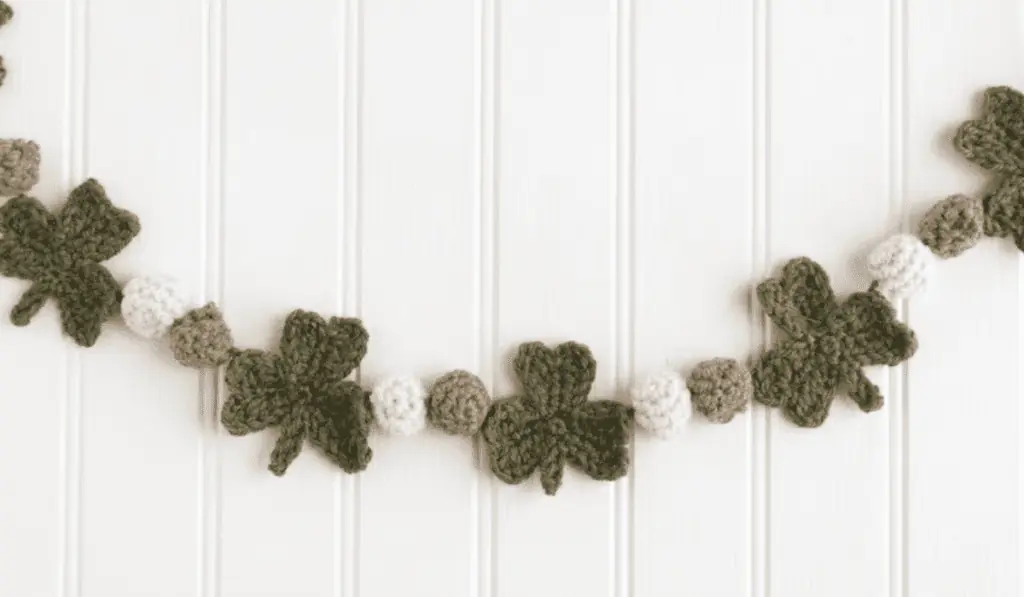 This pattern by Our Friendly World is absolutely beautiful. Plus, you could totally turn this shamrock pattern into other things, maybe a cute cozy?
Irish Fisherman and Shamrock Afghan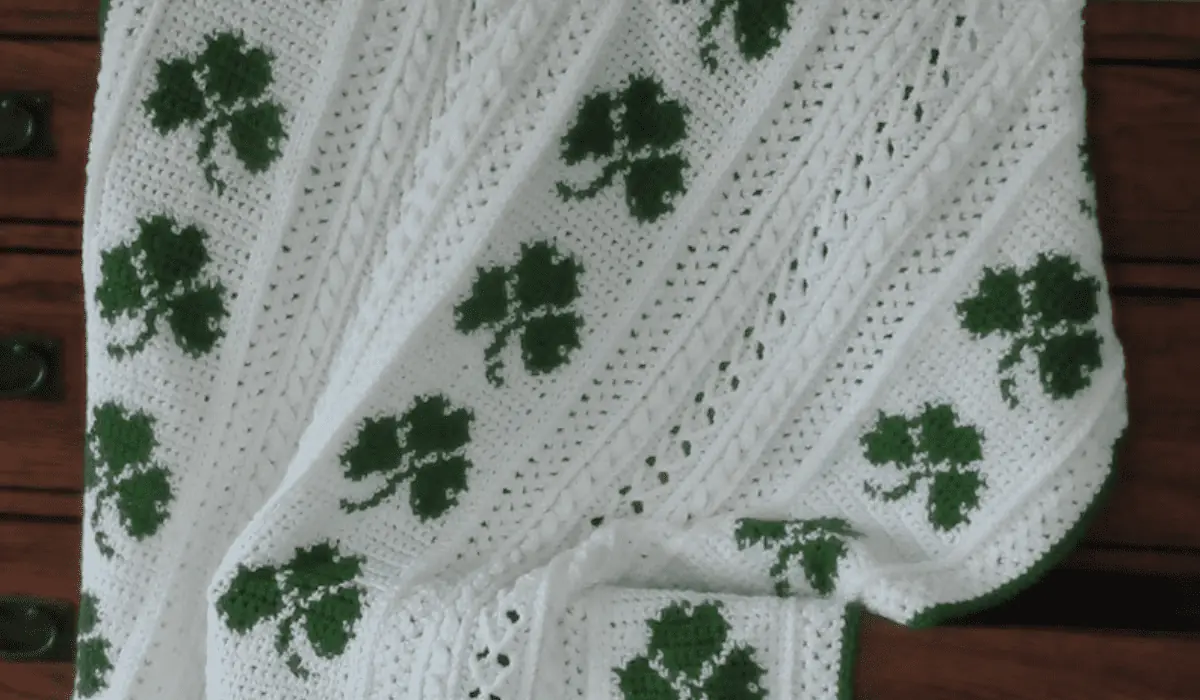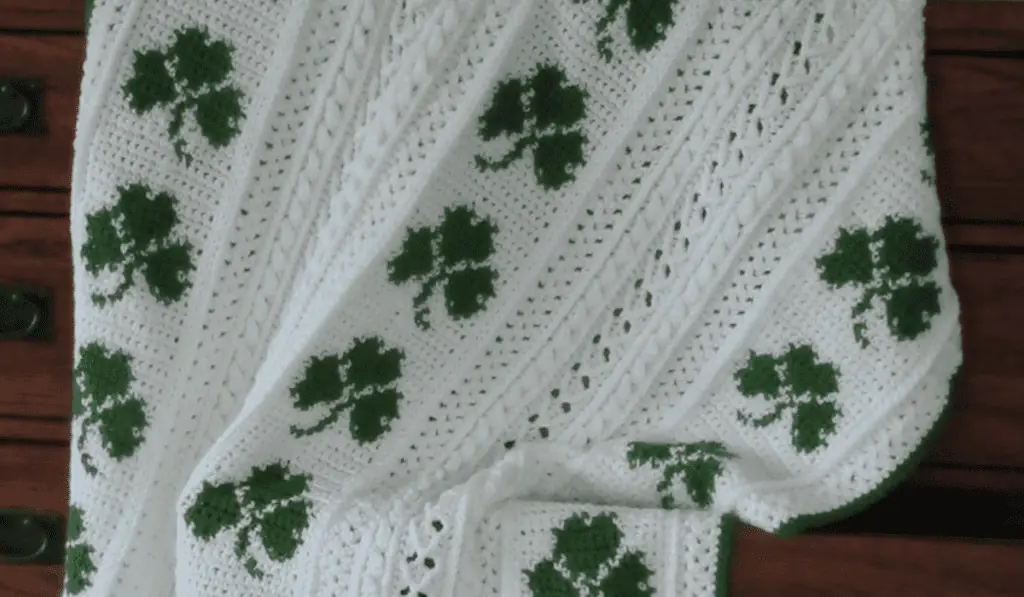 This lucky shamrock afghan by Back Fence Treasures is absolutely beautiful. I love the little rows of clovers on a white background. What a cozy way to celebrate this holiday!
Crochet Four-Leaf Clover Afghan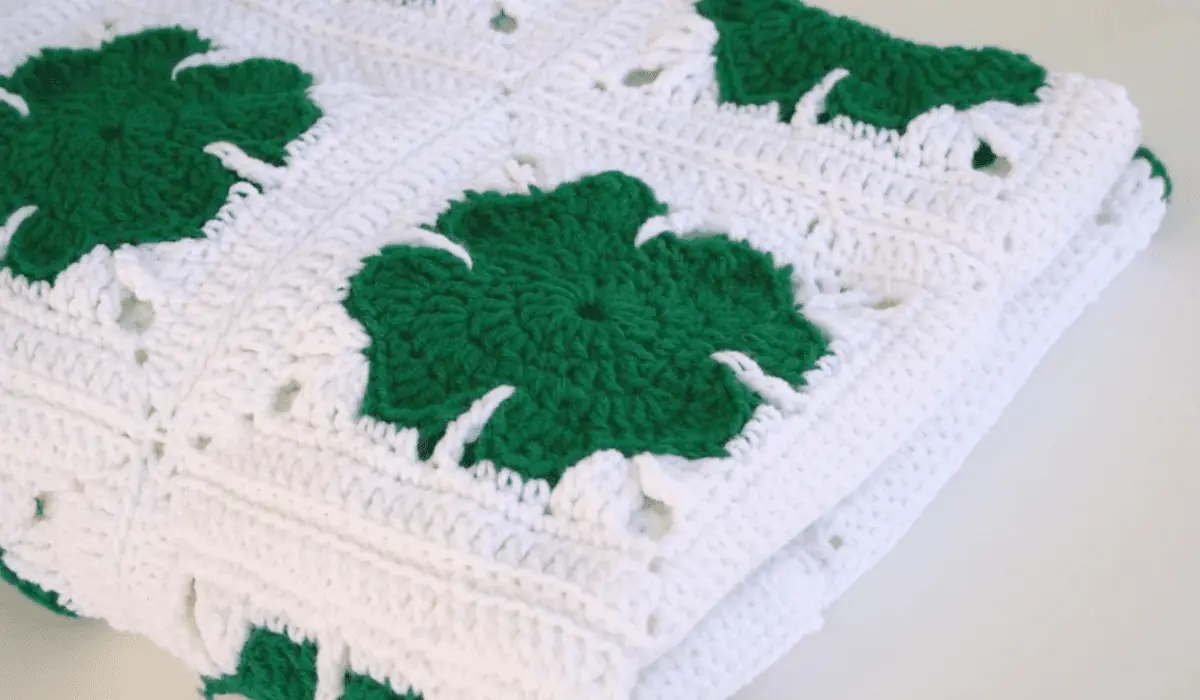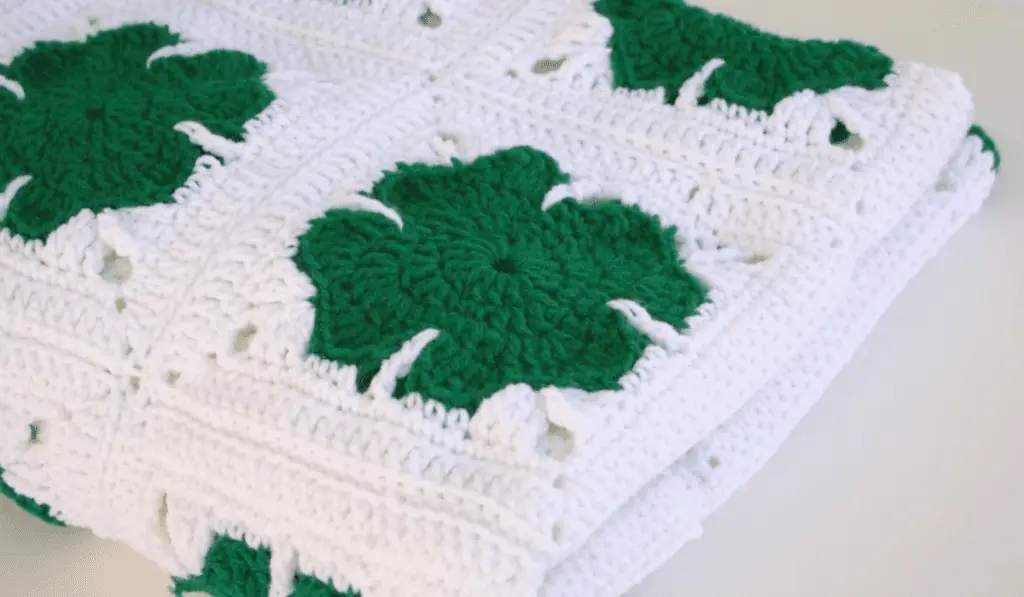 Personally, I love a good afghan, and this beauty by Loving Hands Crochet does not disappoint. I also love that you could turn these granny squares into coasters if you wanted to.
Crochet Gnome Friends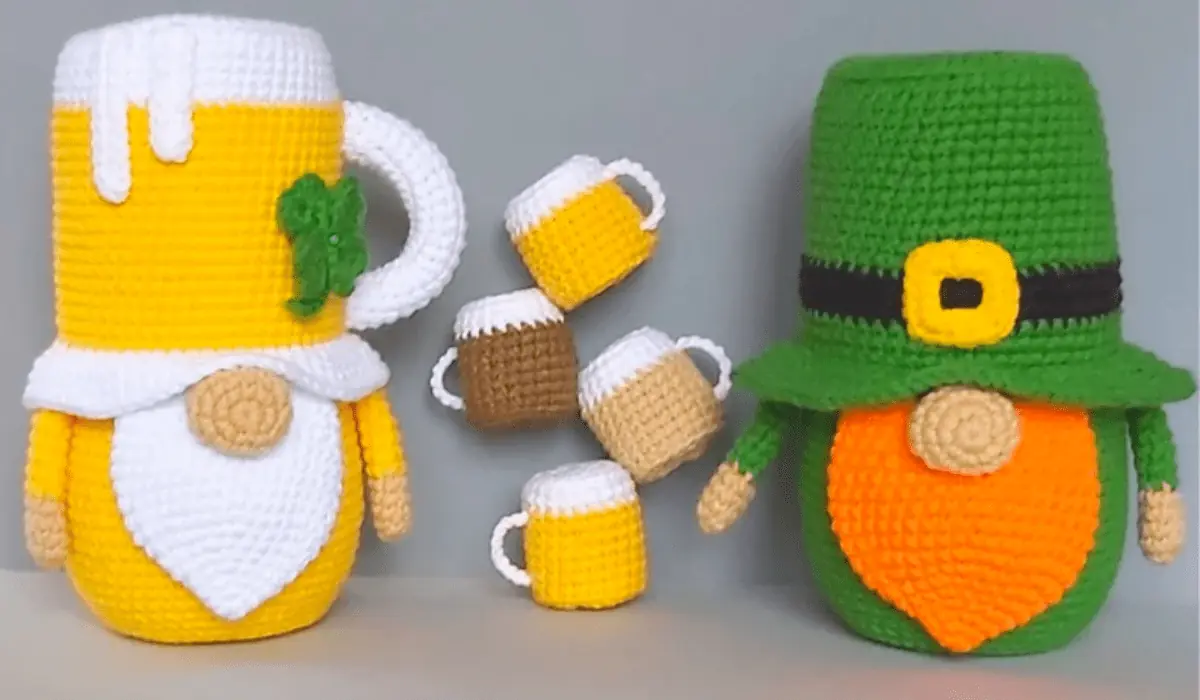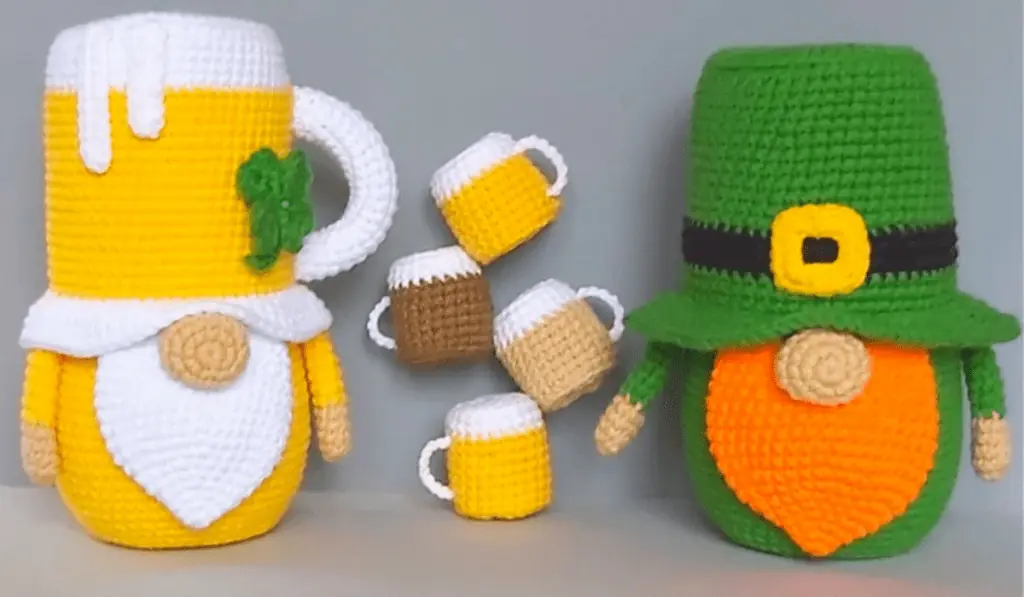 The Beer and Leprechaun Gnomes by Mufficorn are absolutely adorable! I love that there is a little bit of foam dripping over the side of the hat as well. These fun crochet gnome patterns are absolutely going to be the talk of your guests when they visit!
Vintage Truck Pillow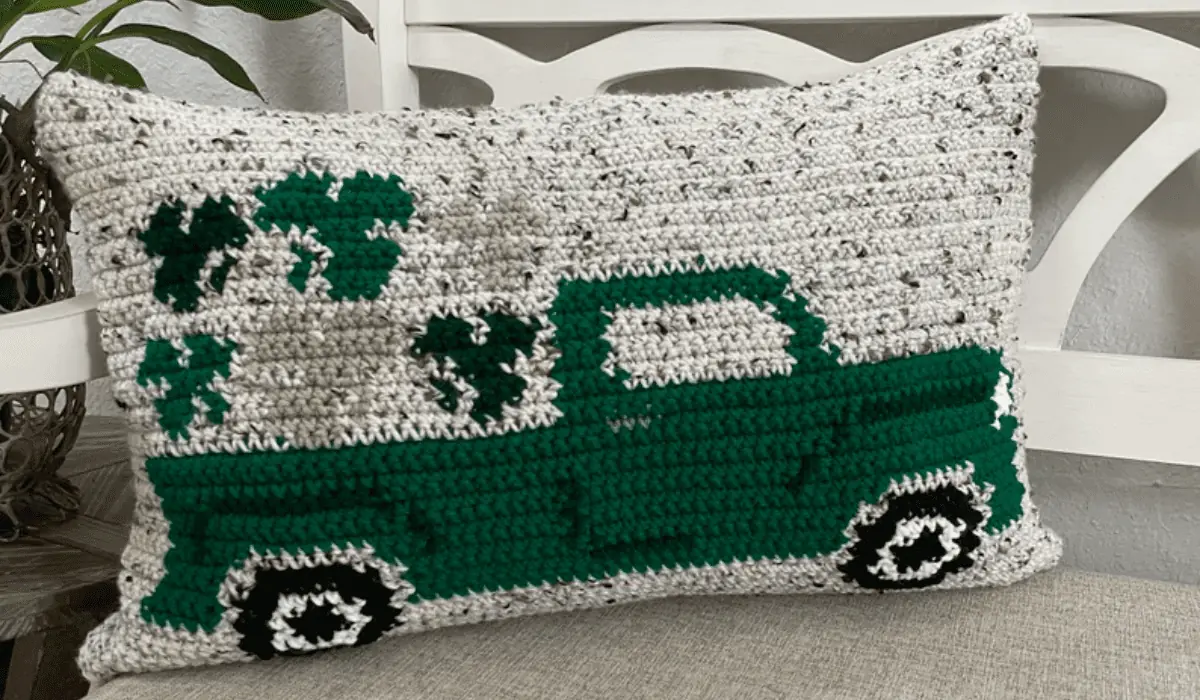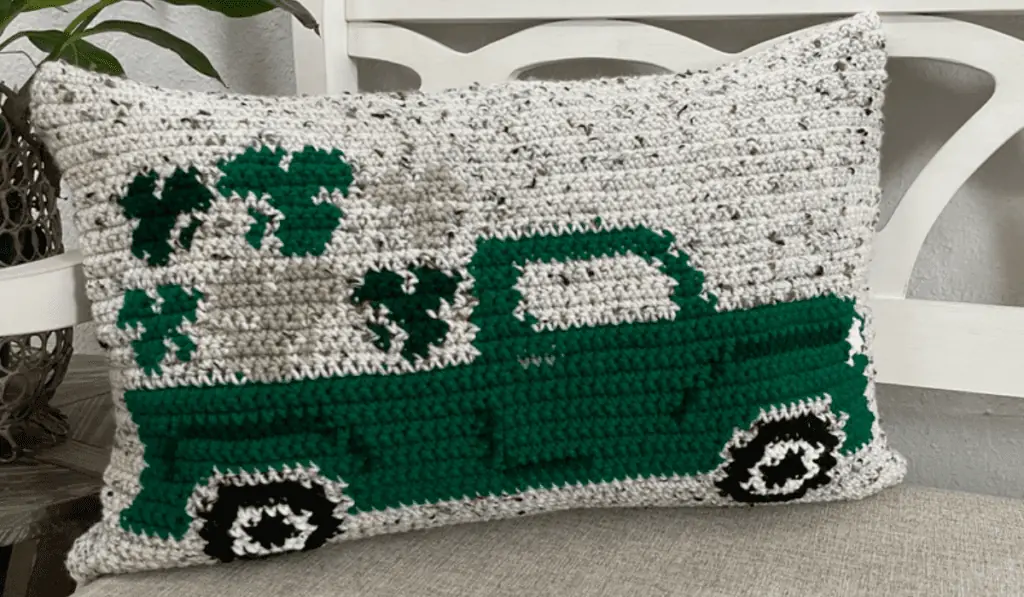 I am a big fan of a good vintage truck pillow, and this pattern by Orsak Originals steals the show! Plus, the little shamrocks in the trunk are just too cute to pass up. How can you say no to a cute green truck? Answer? You can't!
St Patrick's Day Crochet Hat Pattern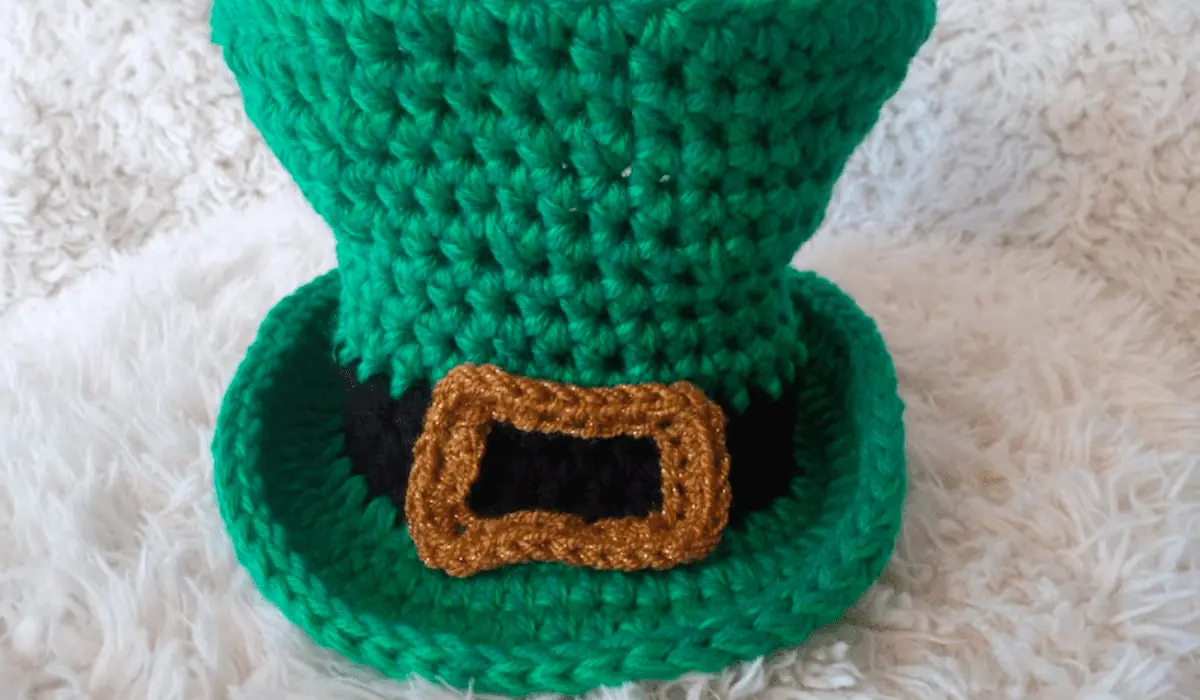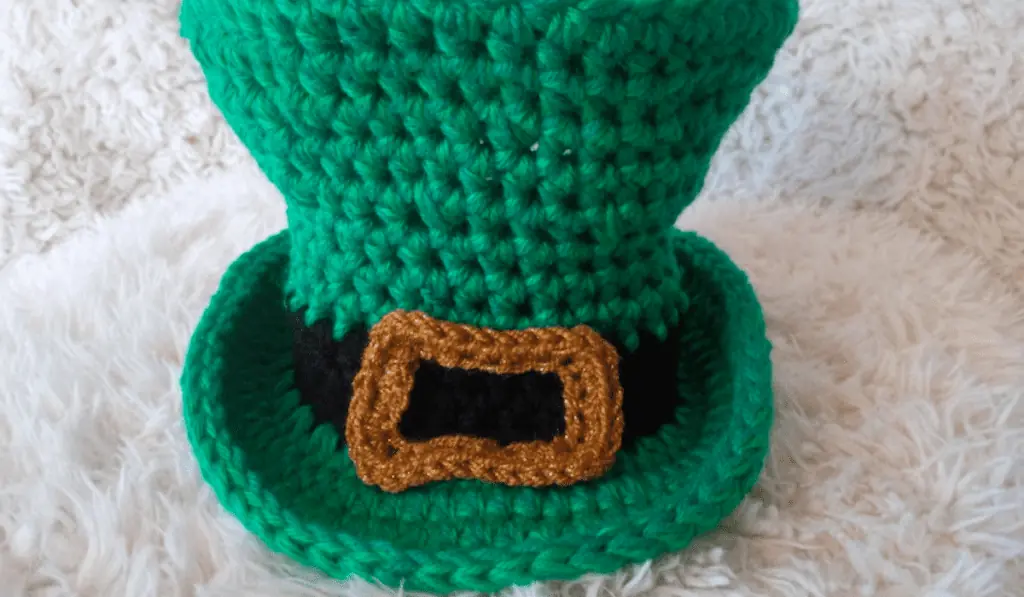 Show your leprechaun love with this fun top hat, complete with a fun gold buckle! This fun festive accessory by The Curly Vine is sure to make you the talk of the party.
Beer Cozy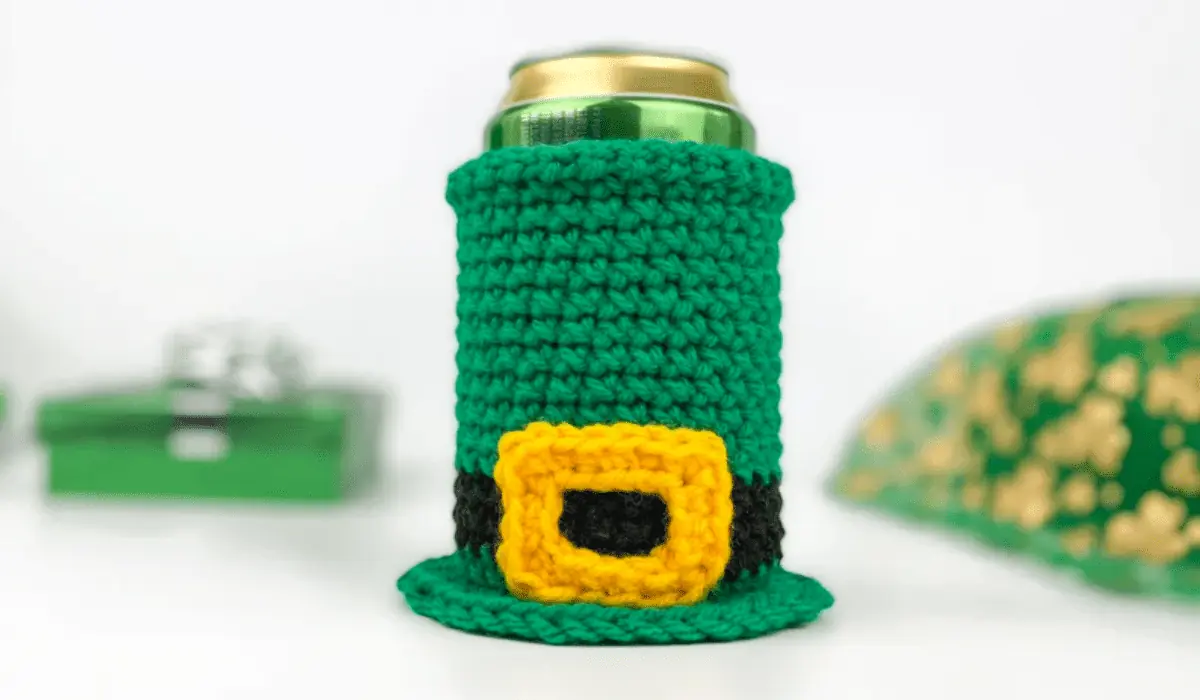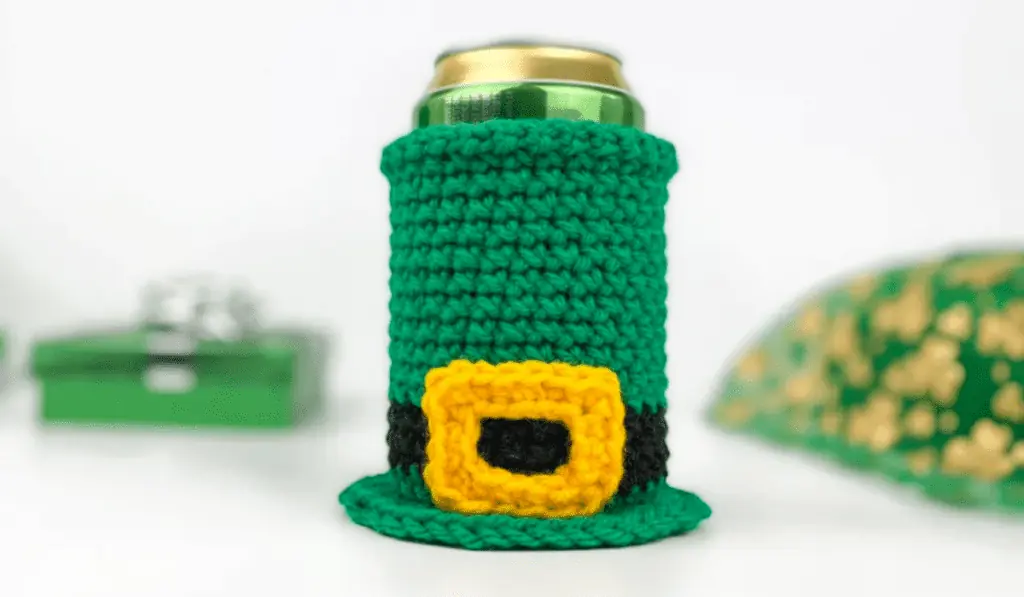 This beer cozy by Jo To The World Creation is ready for all your green drinks this holiday. I especially love that it looks like a little top hat! How fun!
Amigurumi Clover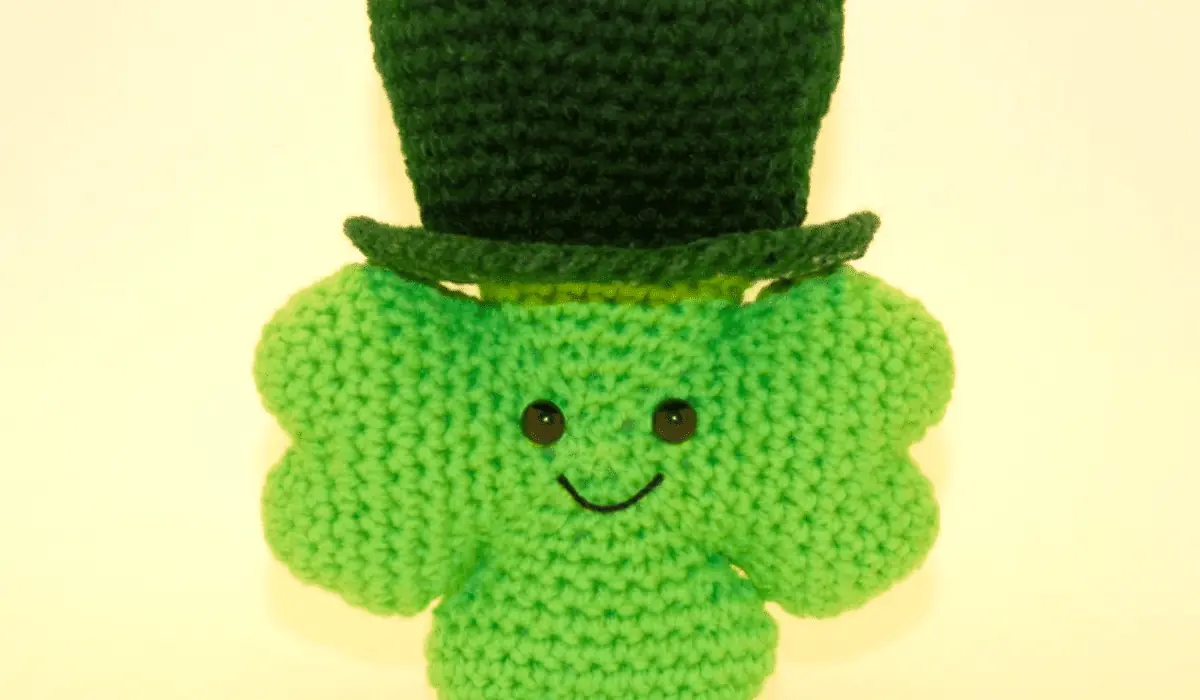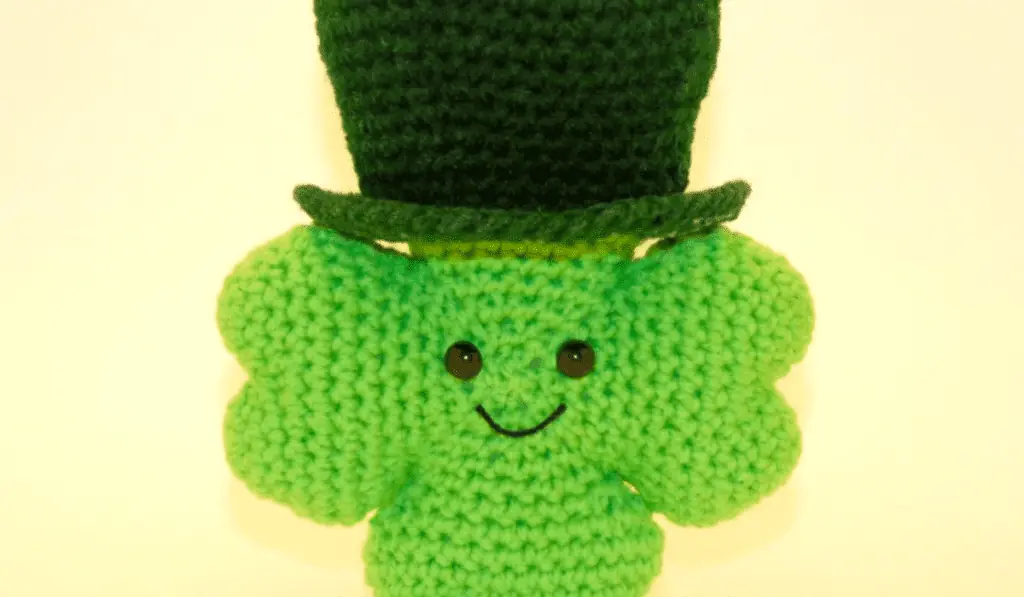 This fun crochet four-leaf clover by Yarnington is ready to make its way into your home! The little smile really makes it for me, if I am being honest.
Four-Leaf Clover Coaster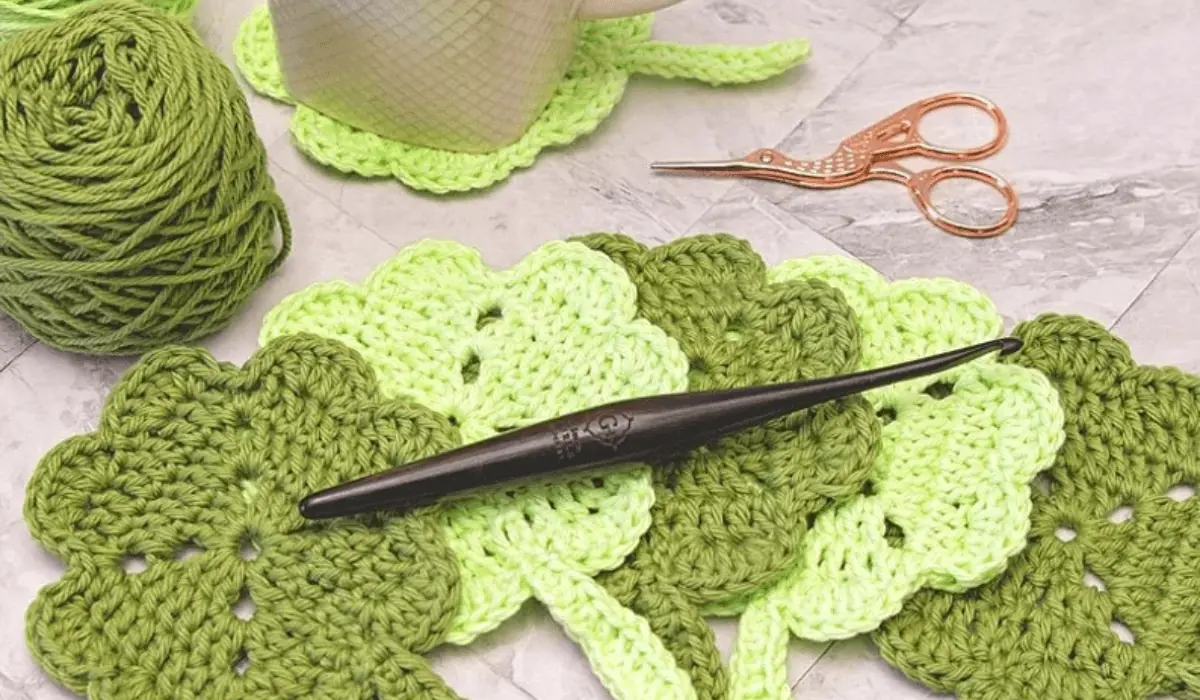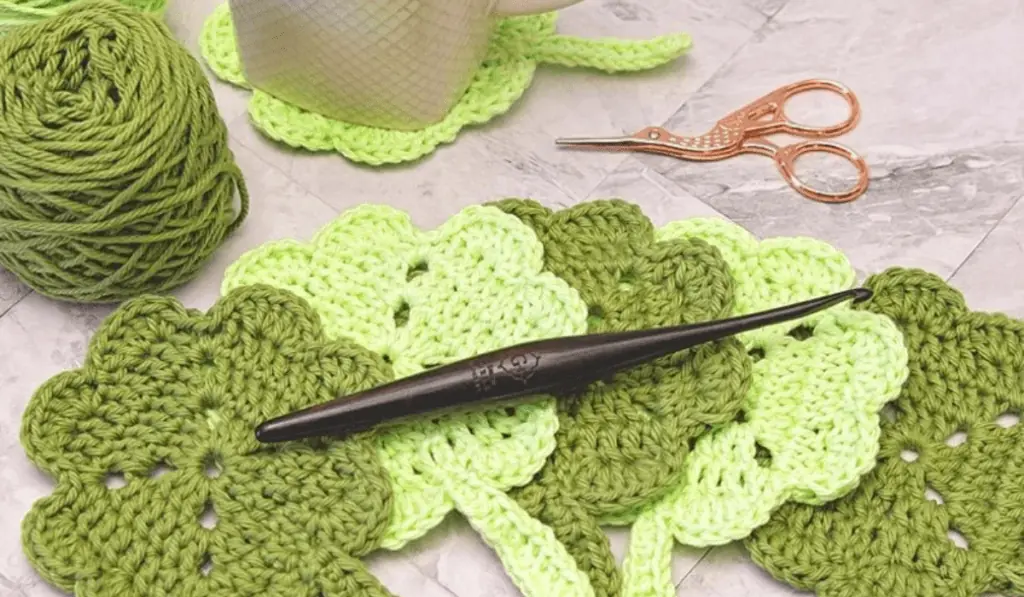 This adorable crochet coaster by Briana K Designs is a fun make that will absolutely brighten up any space. Plus, they're quick to work up if you're looking for some last-minute decorations.
Endless Summer Crochet Wreath Pattern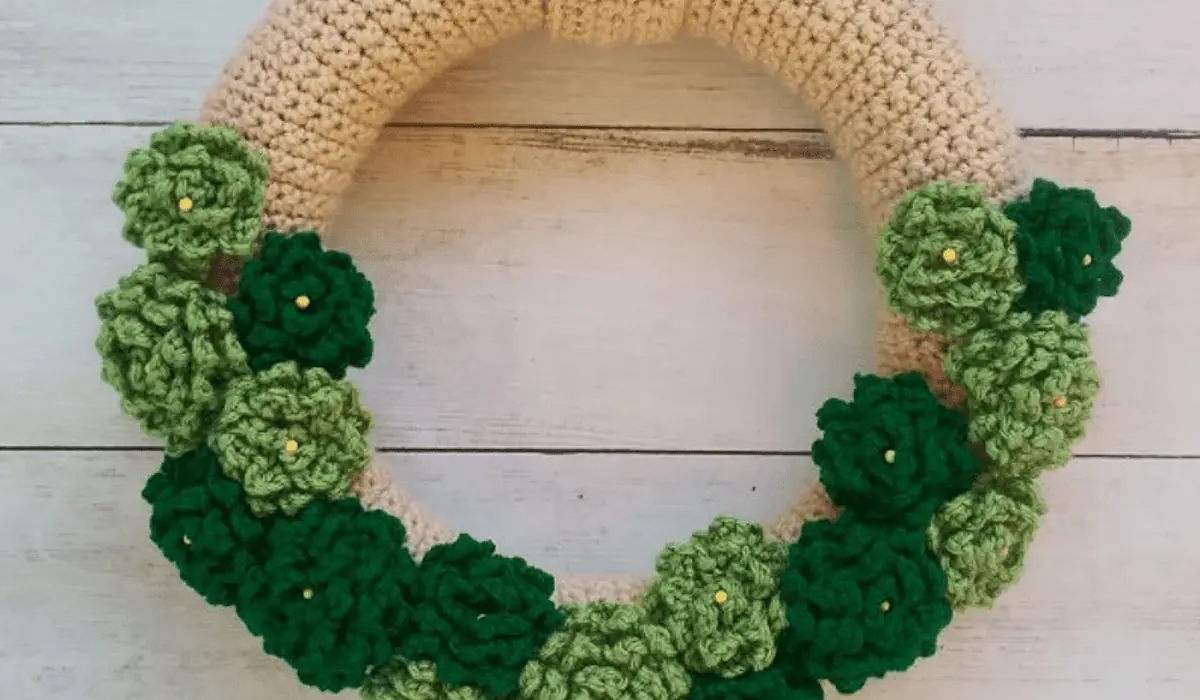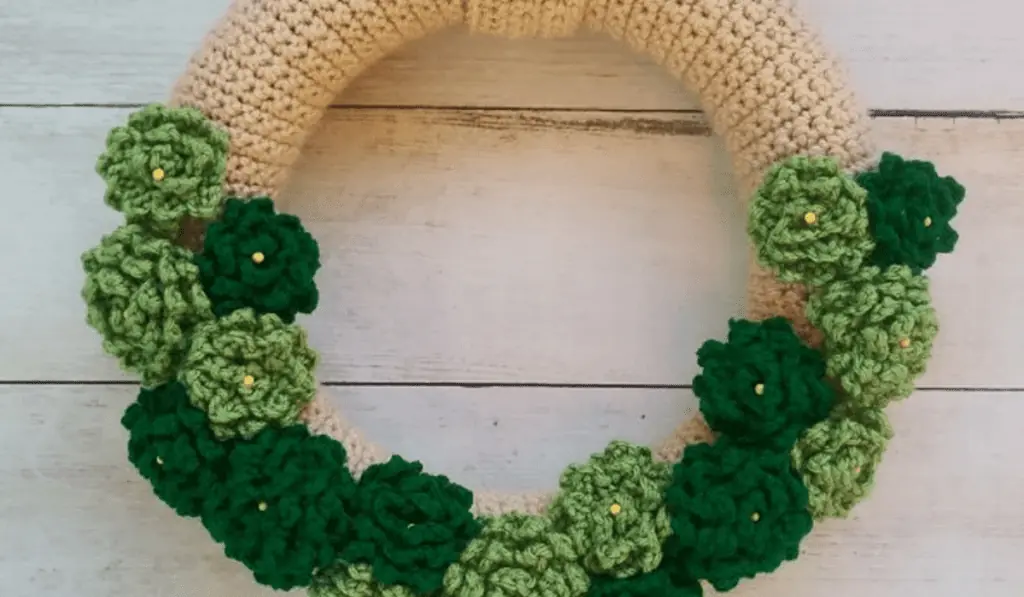 This wreath by Eye Love Knots is something that will look not only gorgeous during St Patrick's Day, but also look beautiful all year round! You could also change up the colors of the flowers, or even use multiple colors for a fun rainbow wreath to keep up all year long.
St Patrick's Day Cocoon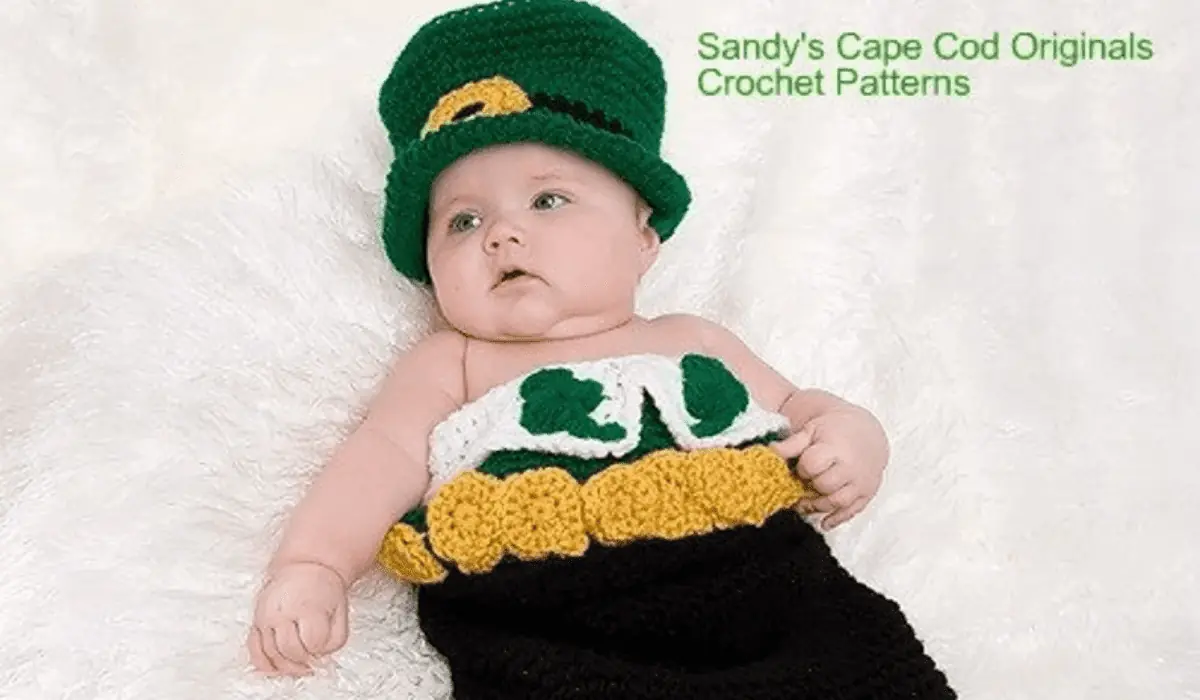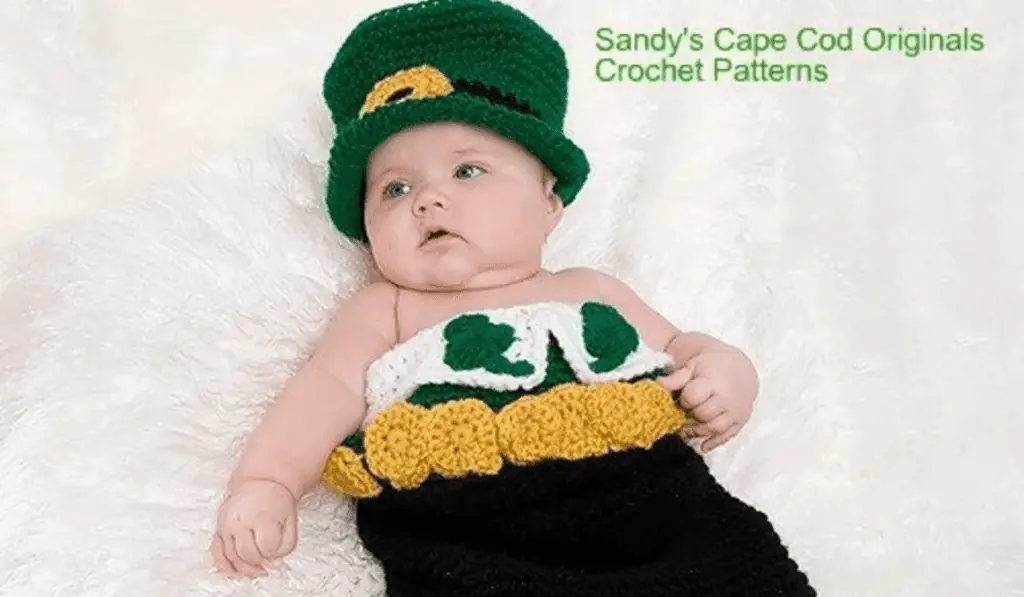 This is the perfect crochet project if you know someone expecting a little one in March! This adorable pattern by Sandy's Cape Cod Originals will surely bring the little one some extra luck this year.
Crochet Shamrock Hat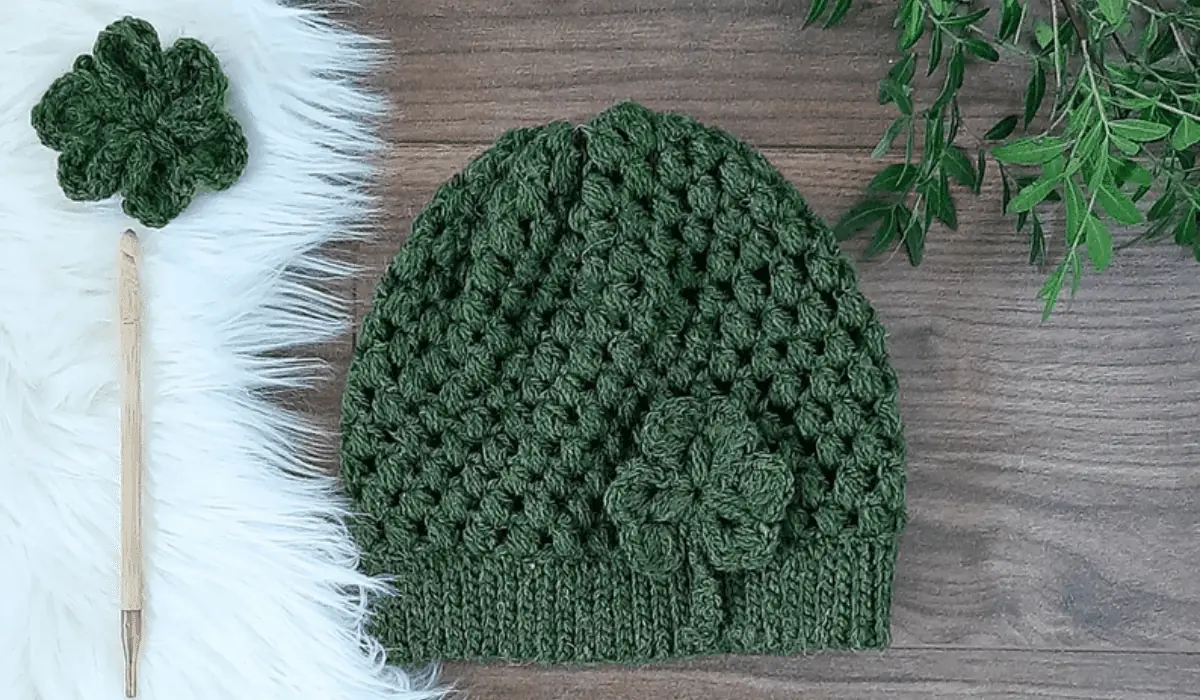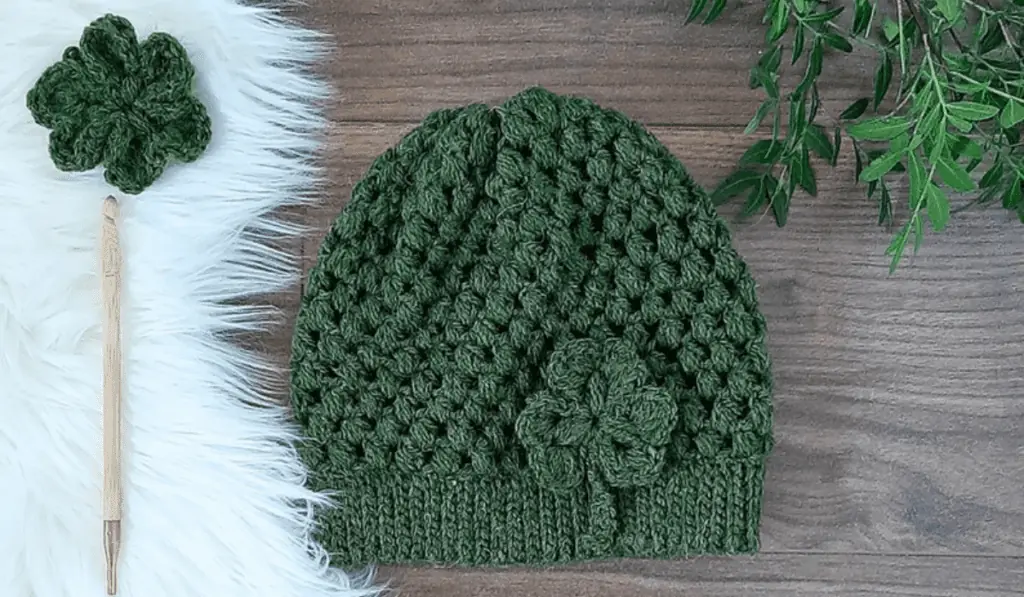 This basic crochet beanie pattern by Ned and Mimi is absolutely adorable. Best of all, this pattern can be made all the way from toddler to adult medium so that the whole family can match!
Pot of Gold and Rainbow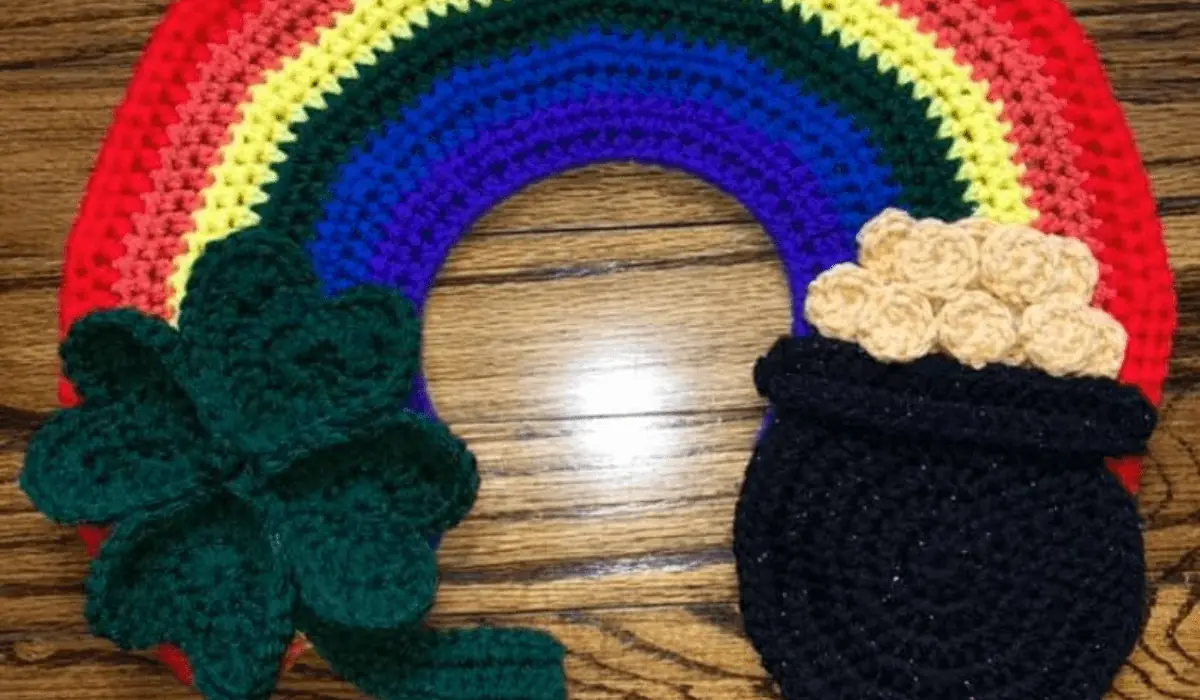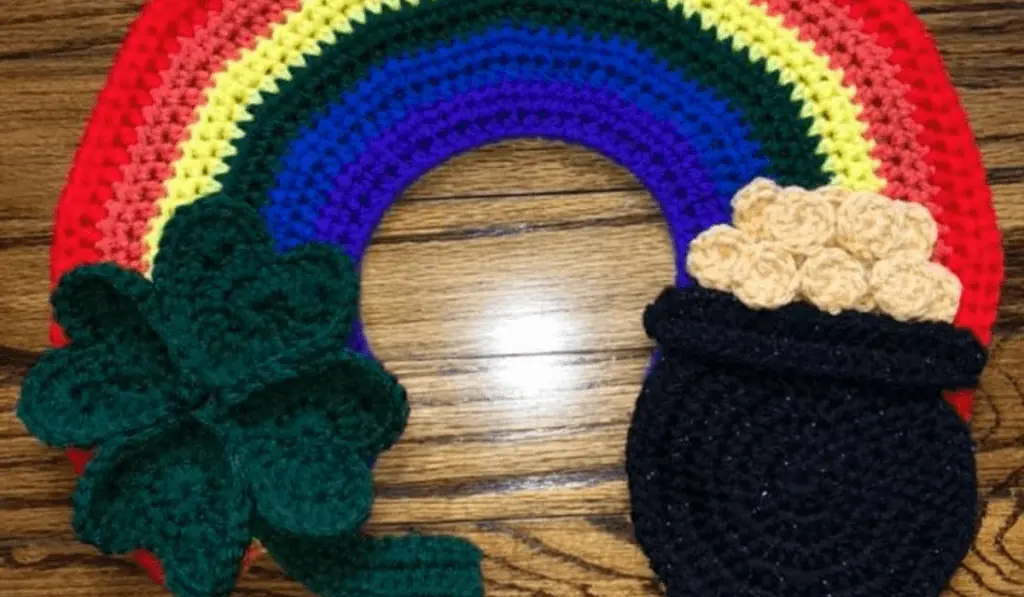 This pattern by Orchid and Bees would look so cute hanging on your wall or as fun holiday home decor. It would also be such fun gifts for friends that like to decorate for the holiday.
Lucky Crochet Cupcake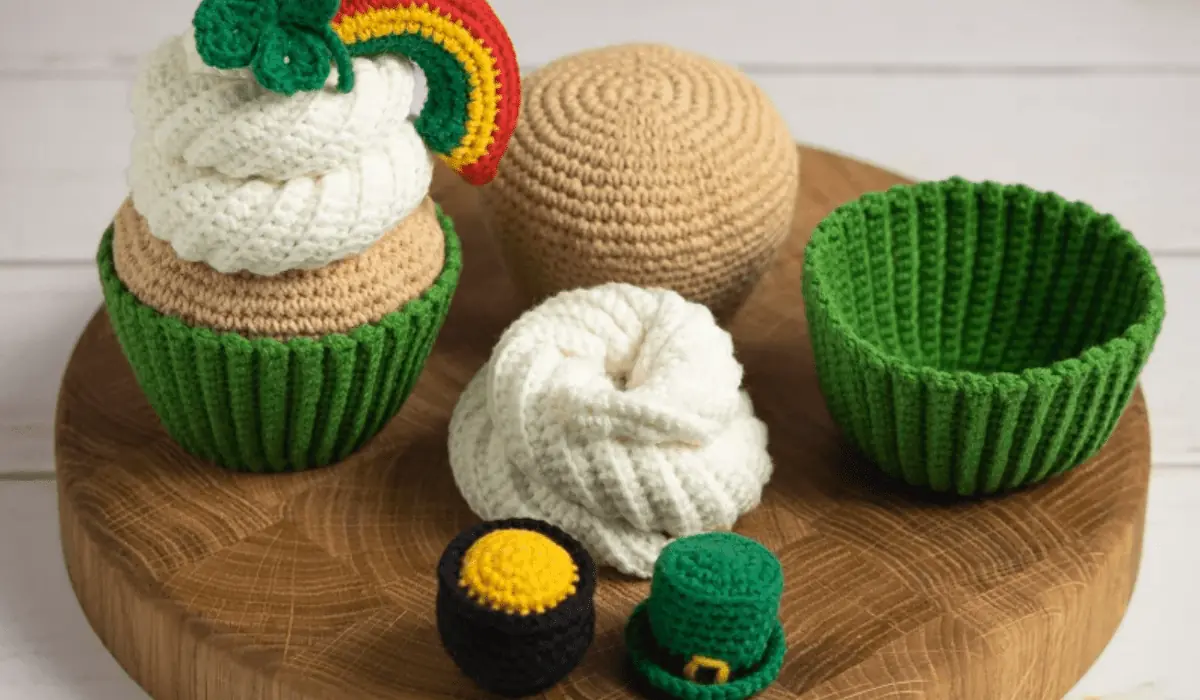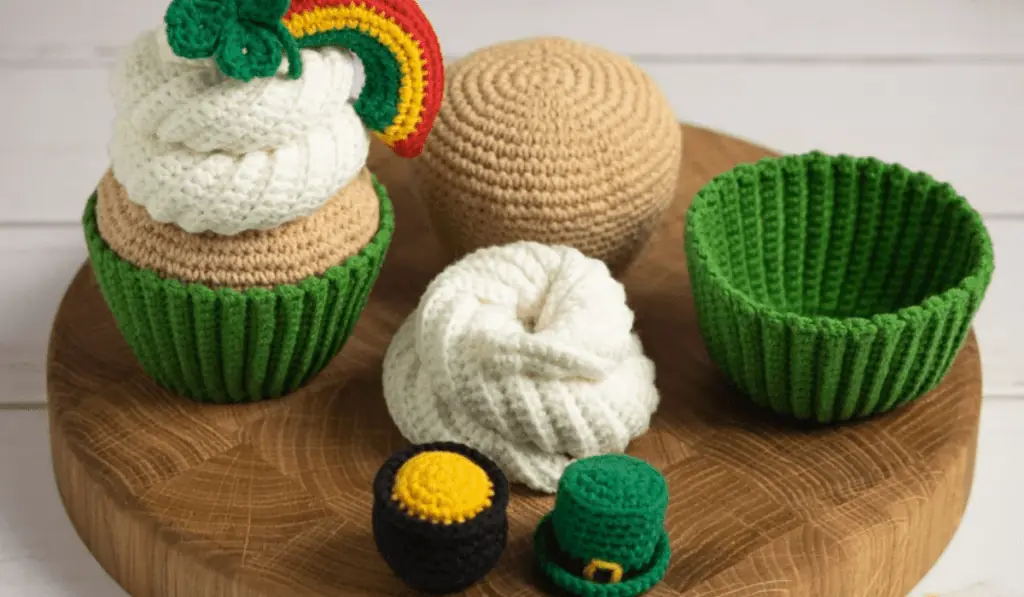 I love cute crochet cupcakes and this pattern by Mufficorn absolutely steals the show! I personally like the different cake topper options, aren't they so fun?
Ireland Flag Gnome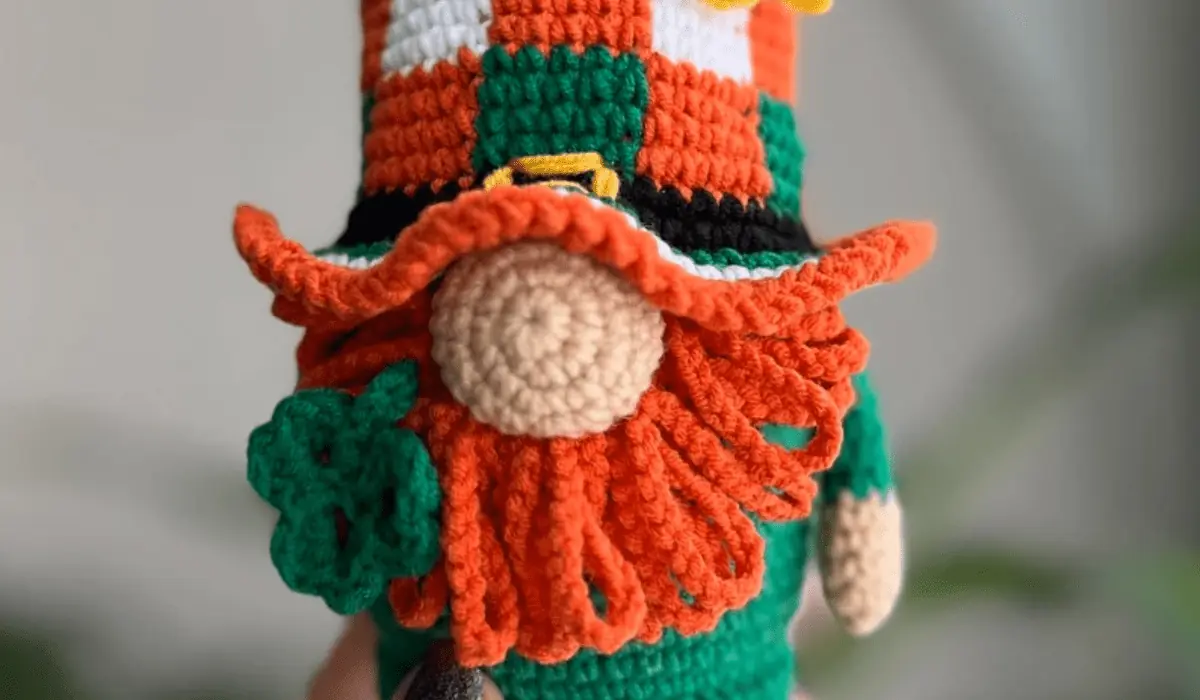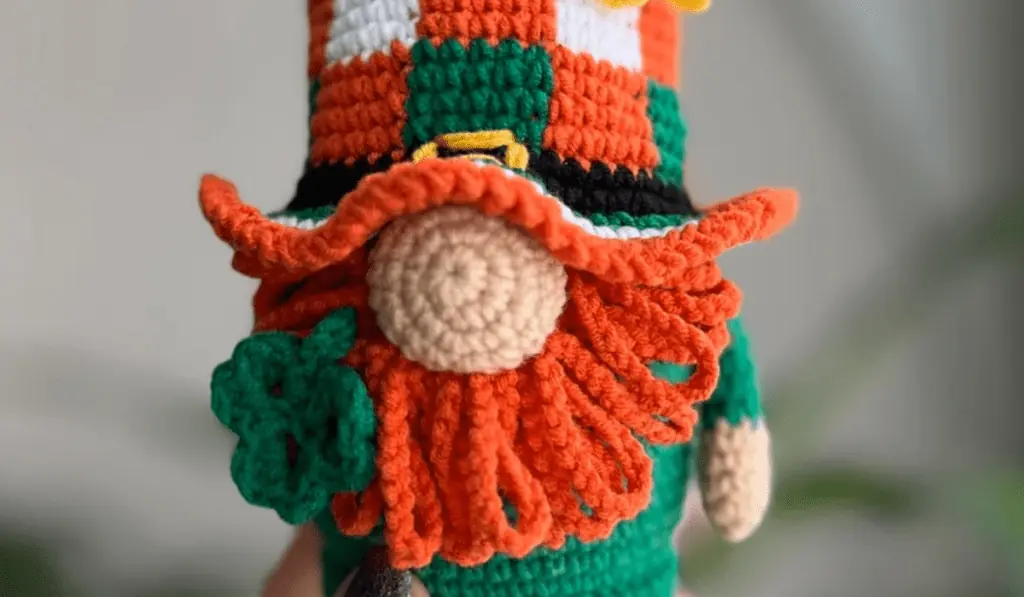 The chain beard on this gnome by Natty Toys is absolutely adorable. Those little four-leaf clovers are a great touch too!
I love seeing your finished projects! If you enjoyed making one of my patterns I'd love to see yours on Instagram, be sure to tag me @crochet365knittoo. If you are on Facebook, stop over to the Crochet 365 Knit Too Facebook page or pop over to the Crochet365KnitToo Club and share a photo! I'd love to see your work.