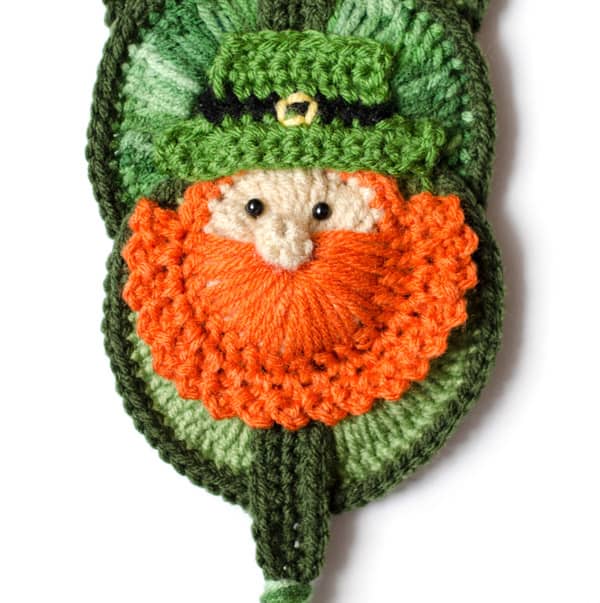 I don't know what it is about St Patrick's Day.  But what a fun holiday!  Here are my favorite St Patrick's Day Crochet Projects.  Starting with this cutie! I love this cute little leprechaun wall hanging.  You can find him in my Etsy and Ravelry shops.  This St. Patrick's Day decoration is on my front door.  Love him.
And how about this adorable crochet leprechaun hat and bow tie crochet pattern for baby?  He is so cute!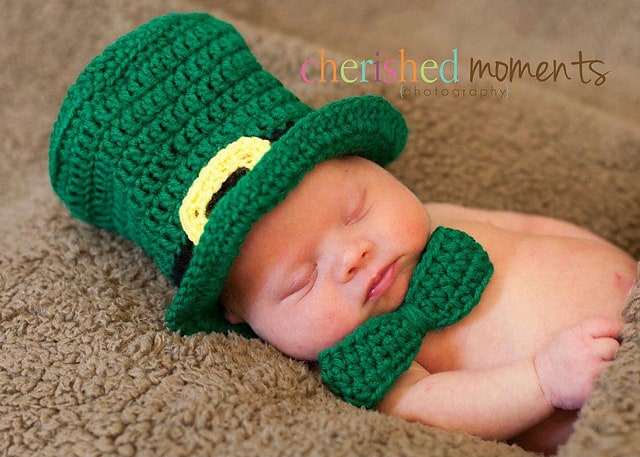 Found at: Sweet Potato 3
I just love the pot of gold appliquéd on this sweet hat, don't you?

Found at:  Pattern-Paradise
Here's a cute clover pattern that would look great as a large appliqué or as a coaster.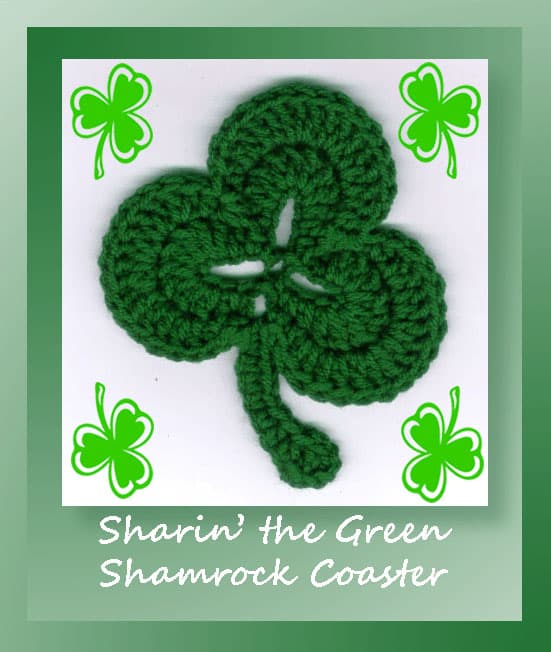 Found at: Crochet Memories
And if that's not your fancy, try this shamrock coaster instead: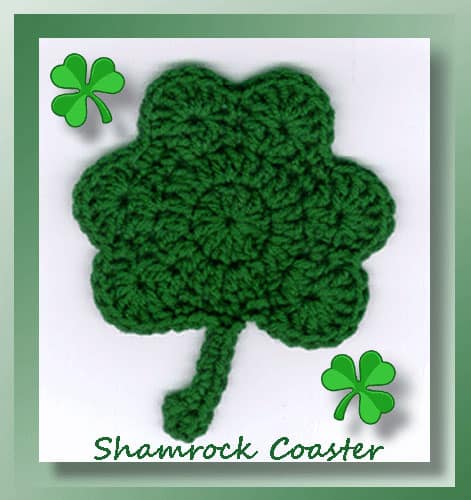 Found at: Crochet Memories
Get your little one decked out for the holiday with these really sweet baby booties: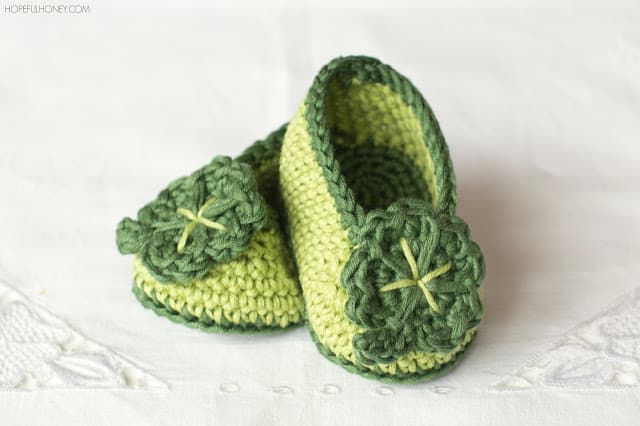 Found at: Hopeful Honey
I love this easy crochet shamrock.  Reminds me of how easy my crochet heart goes together.  The shamrock would look great on a baby hat or even as a pin.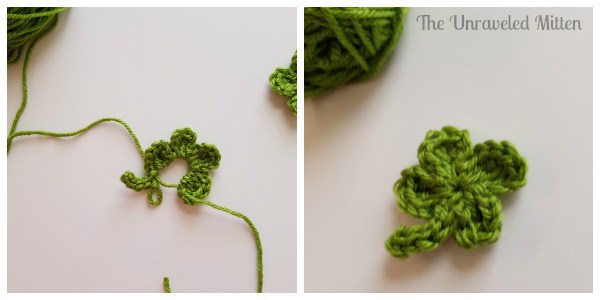 Found at: The Unraveled Mitten
This doily is just gorgeous!  What a way to decorate your house for the holiday!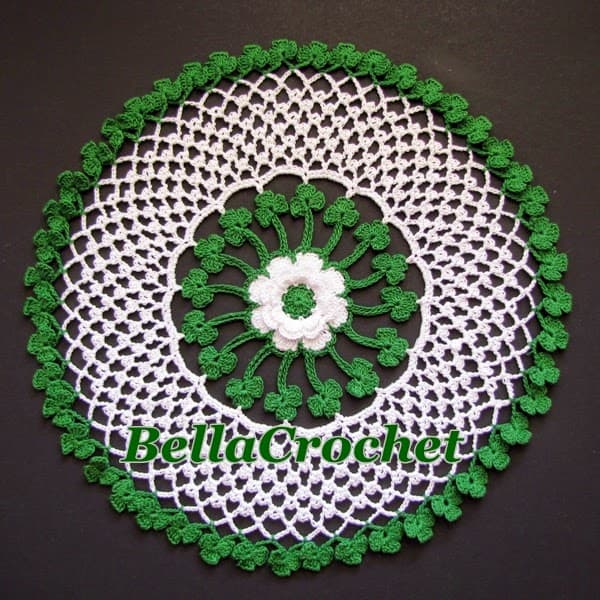 Found at: Bella Crochet
Here's a fun shamrock themed hat that's sure to be a hit!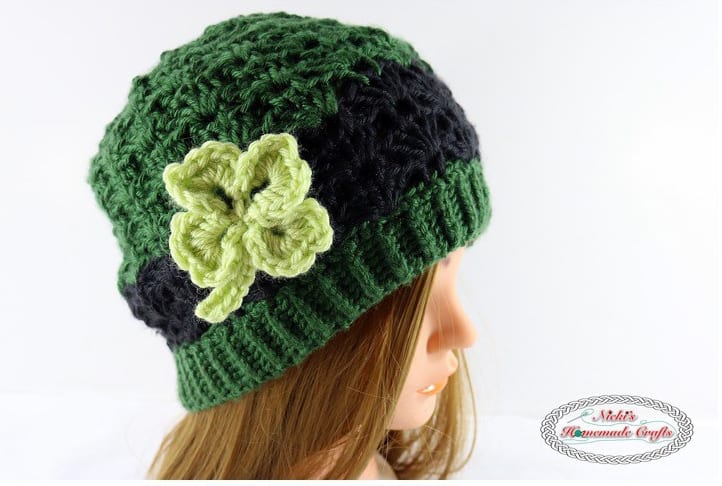 Found at: Nicki's Homemade Crafts
With these great St Patrick's Day crochet patterns, you are sure to have the luck of the Irish!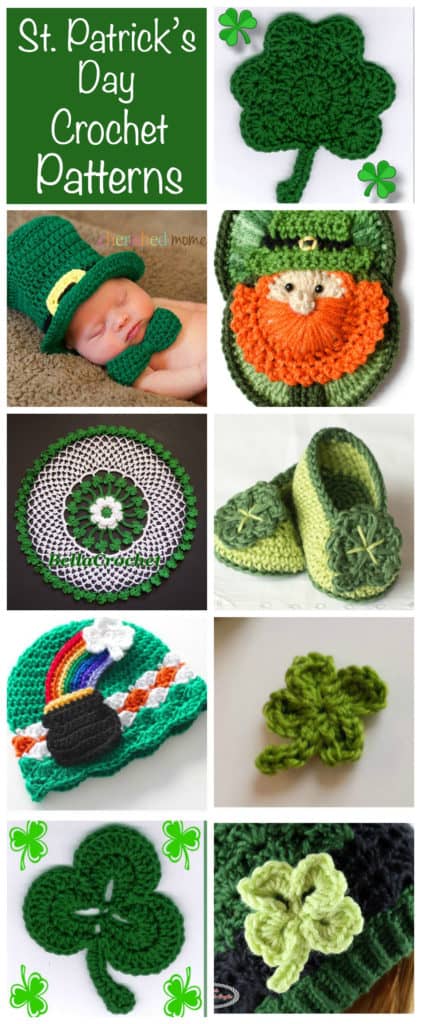 SaveSaveSaveSave