Best Crochet Valentine Patterns to Make Your Heart Soar
This post may contain referral/affiliate links. Please read my disclosure for more info.
What better way to say 'I Love You' than with these beautiful crochet valentine patterns? Grab your hook, some yarn that speaks to your soul, and let's spread some crochet love out into the world!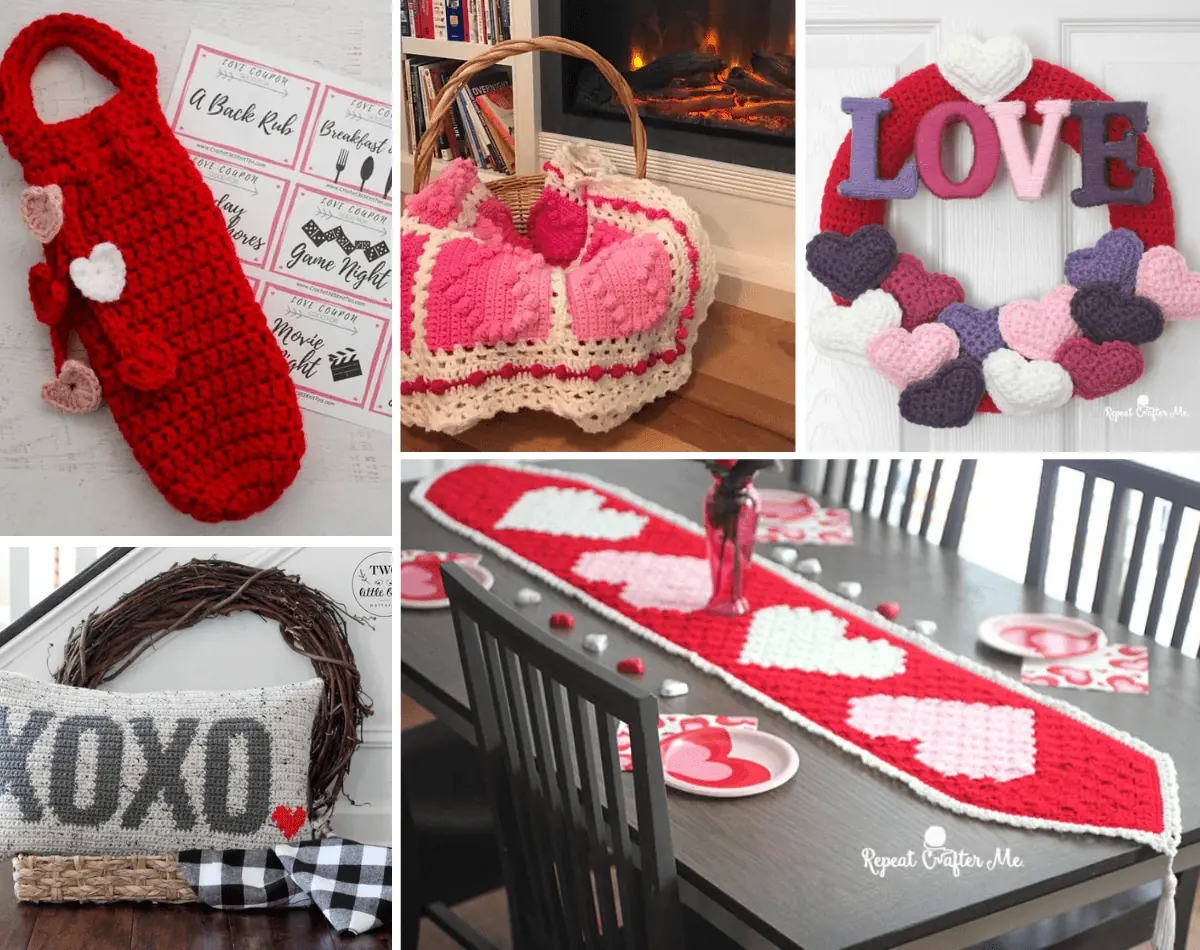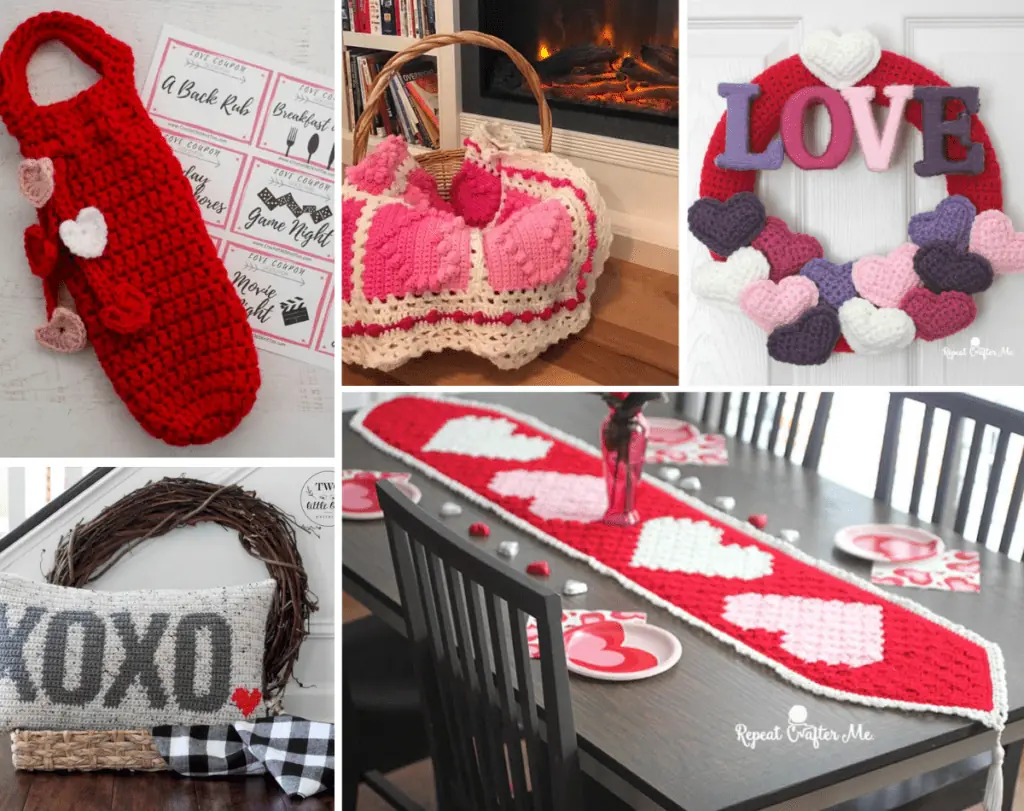 If I'm going to be 100% honest, I have to say that I have a love-hate relationship with Valentine's Day. I distinctly remember a particularly lonely Valentine's Day when I was newly single.
My son was off to college and there I was, home from work, sicker than sick with the flu faced with way too many romantic movies on TV. I hated Valentine's Day that year. Deep to my bones annoyance at all the romance and love that eluded me. Bah humbug.
The truth is Valentine's Day doesn't need to be about romantic love. It can be about loving ourselves, our lives, and our surroundings… and really… our fellow humans. These days my heart is full of love for my husband, my son, my daughter-in-law, and our fun-loving pup!
Here are my favorite all-around crochet valentine's patterns for you to love. From a heart garland to wearables here is everything you could in a crochet valentine pattern!
What Can You Crochet For Valentine's Day?
Start with a heart or two, red, pink, and white yarn and you are well on your way to amazing! Crocheting an item for Valentine's Day makes a sweet gift for someone you love.
Honestly, any one of these fun patterns is sure to make the perfect gift for someone special, so it may be hard to choose!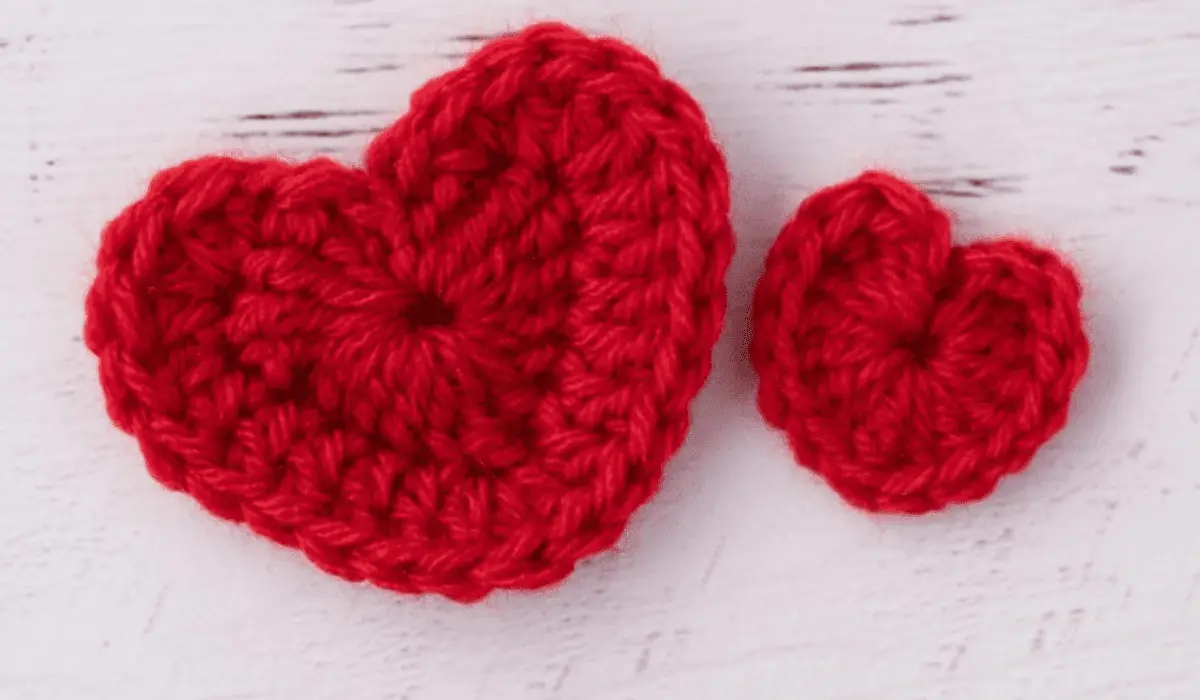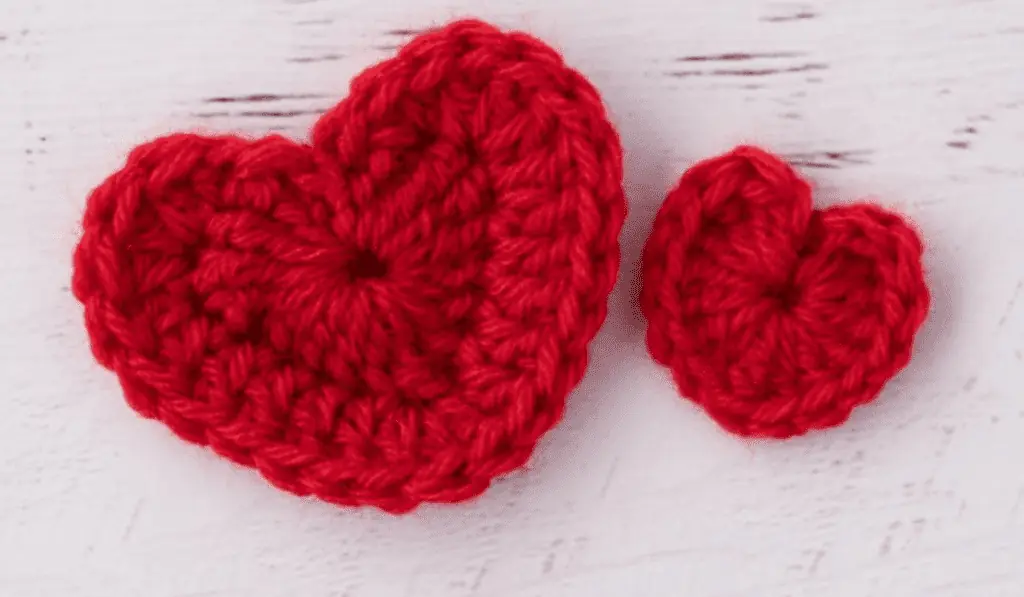 If you're wondering how to crochet a cute heart motif, my crochet heart pattern is easy and fun (now in THREE sizes)! Plus, you can do pretty much anything with this pattern, add some crochet heart-shaped appliques to your garland to make a crochet heart garland, or maybe add a few to the afghan you're working on to make it all your own! Really, the options are endless.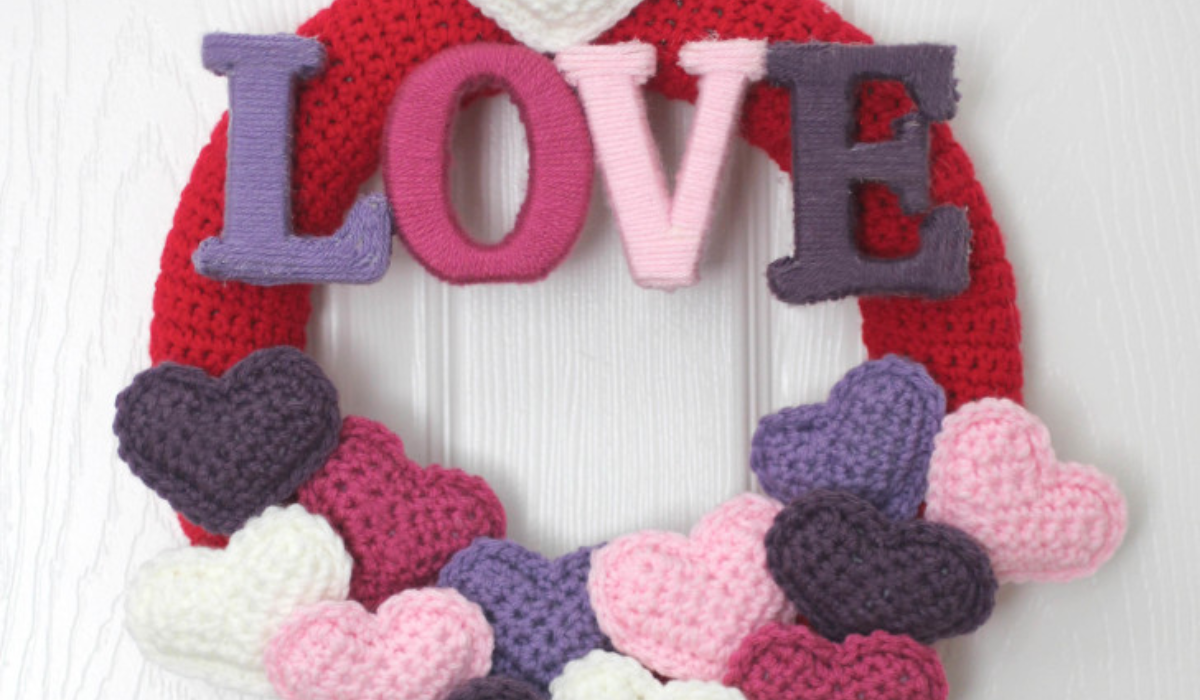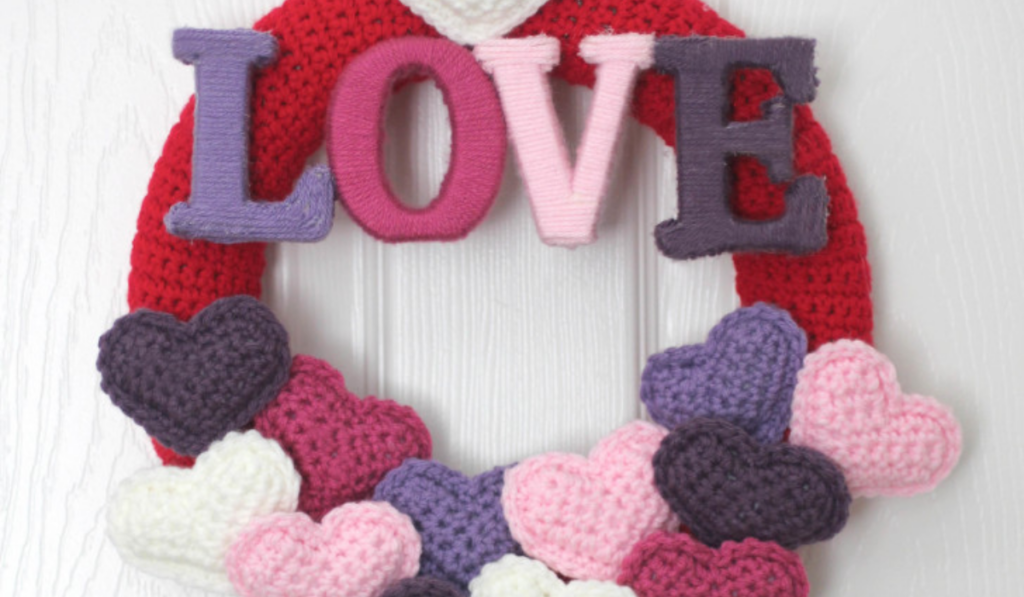 How about this free crochet pattern by Repeat Crafter Me? I'm loving how the heart motifs just explode off the wreath and the block "LOVE" message! If you really like decorating for the holidays, this is a classy crochet decoration you may just have to keep for yourself.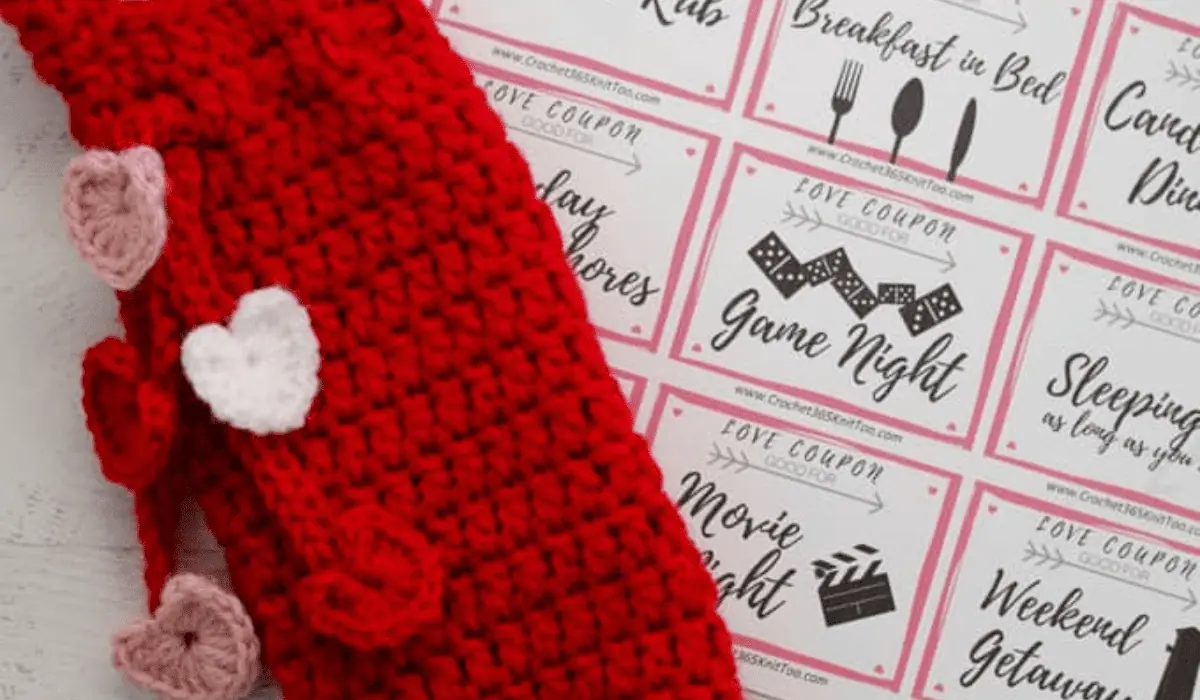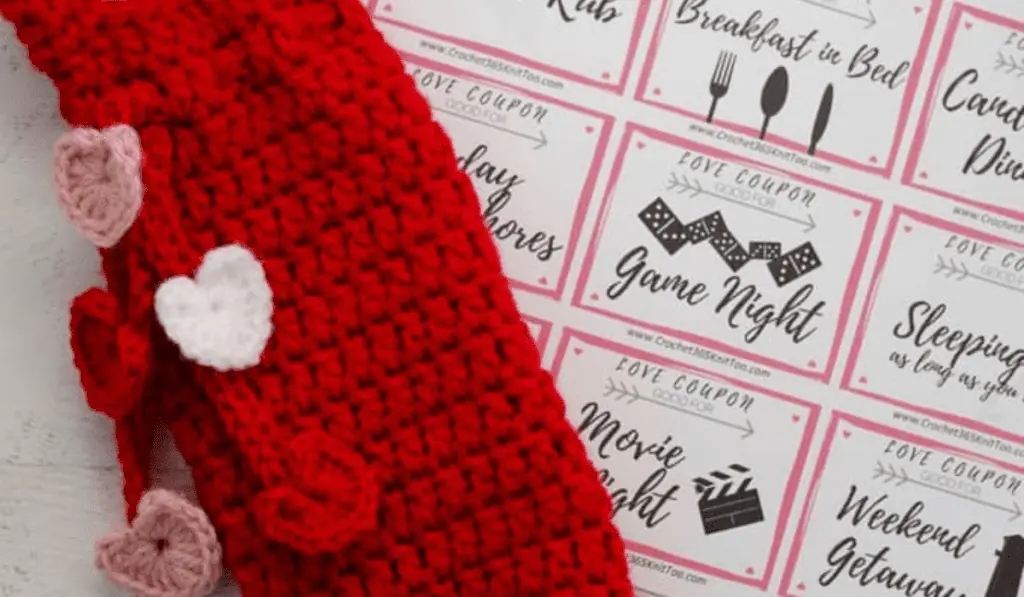 Nothing says "I Love You" like a nice bottle of wine in my Valentine Crochet Bottle Cover. When you check out the Valentine Wine Bottle Cover don't forget the Love Coupons… which are family-friendly coupons you can print out!
My newsletter subscribers get access to my Free Resource Library which holds all sorts of free goodies including the fun Love Coupons!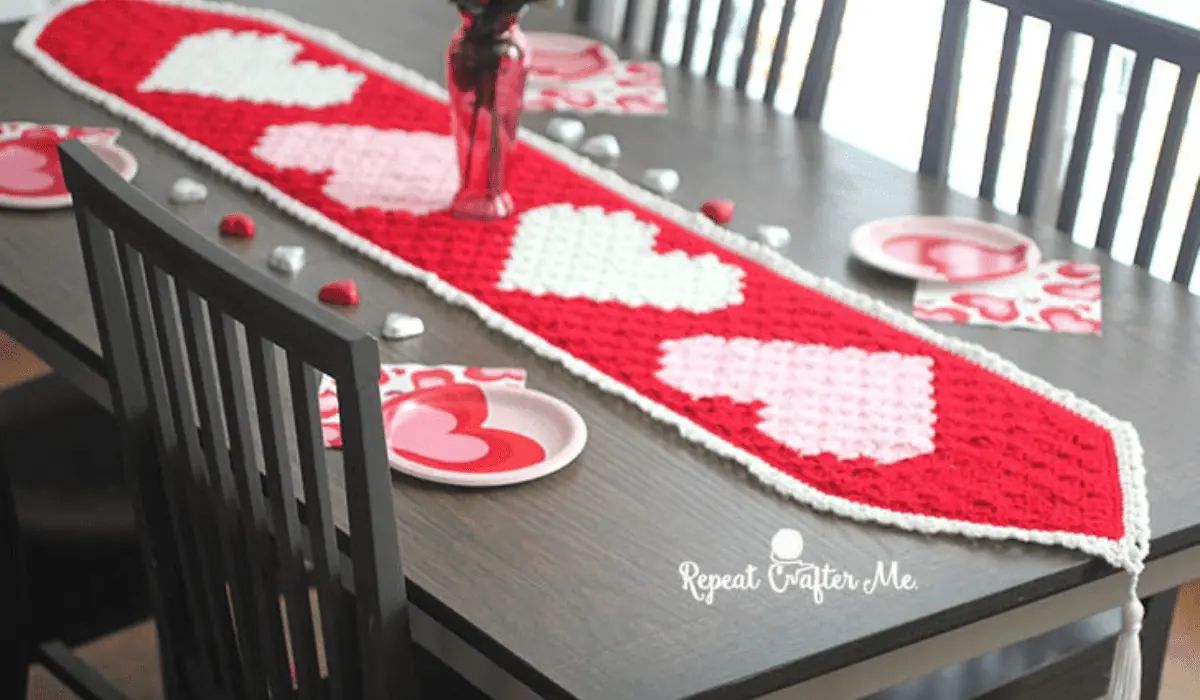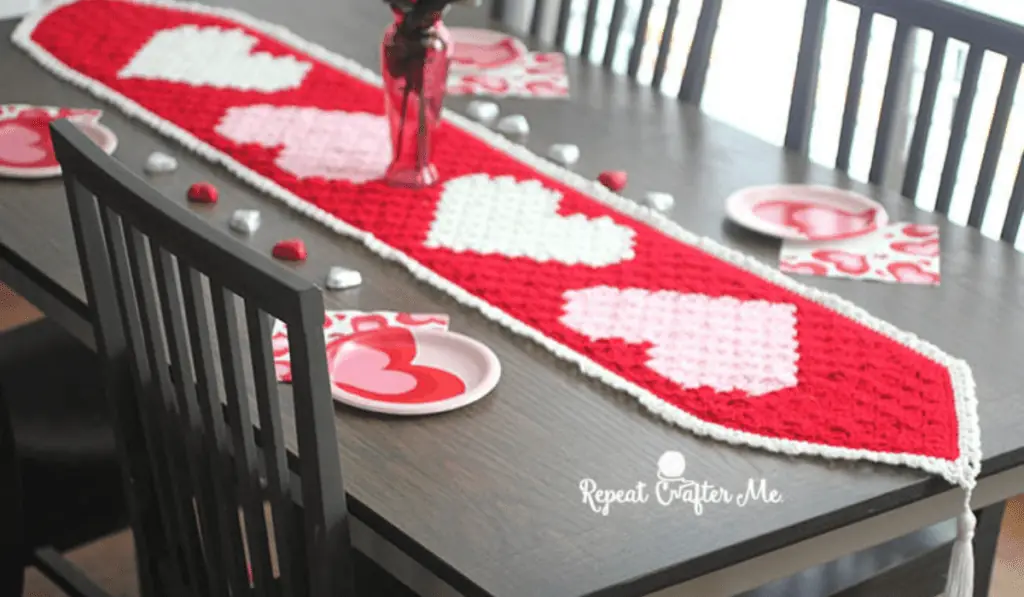 If you're a fan of the corner to corner crochet technique, then you're simply going to love this Valentine's Heart Table Runner by Repeat Crafter Me. Doesn't it remind you of those conversation hearts you exchanged as a child? This is such cute crochet decor!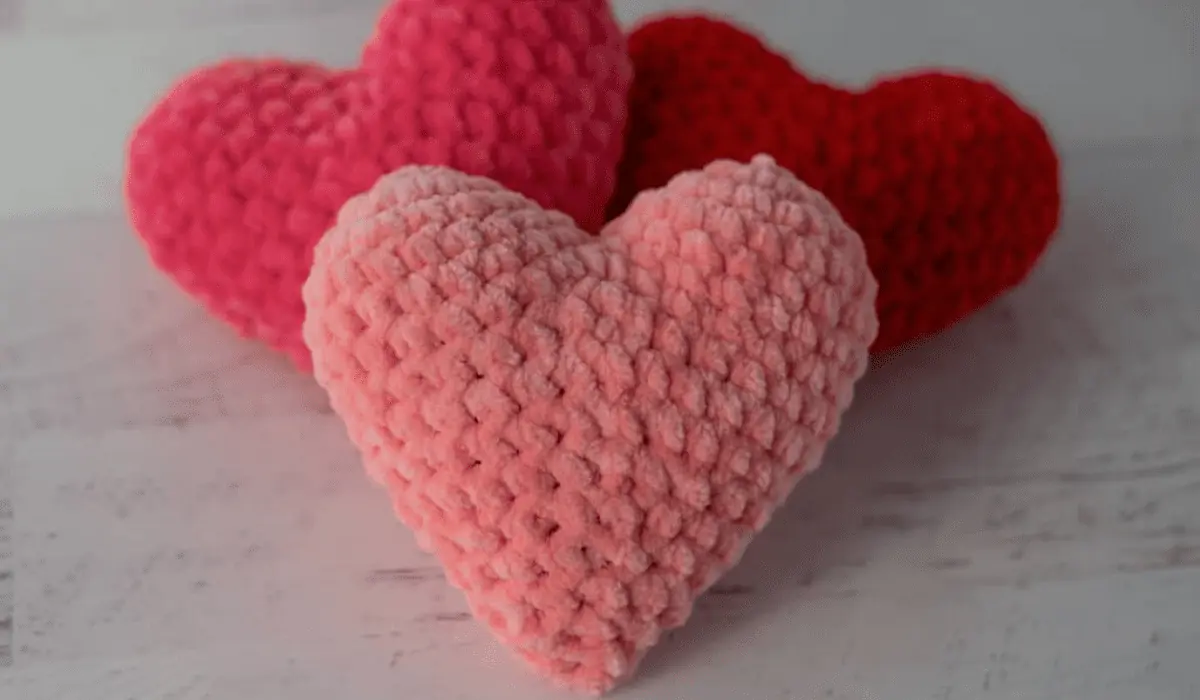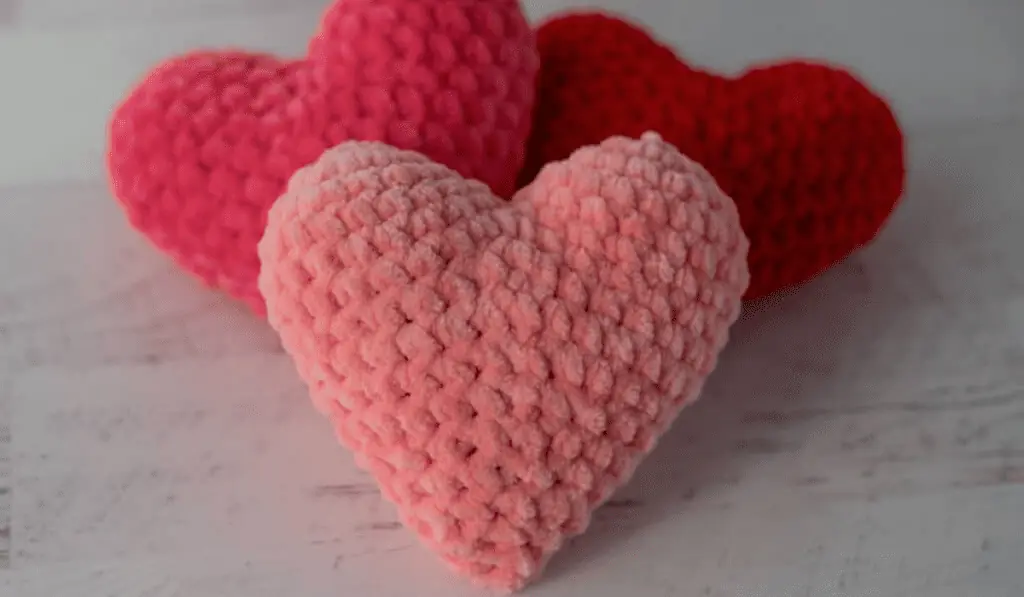 Of course, I also had to share my amigurumi heart pattern! This pattern is quick to work up and can be the perfect handmade gift or a fun decor piece for your home.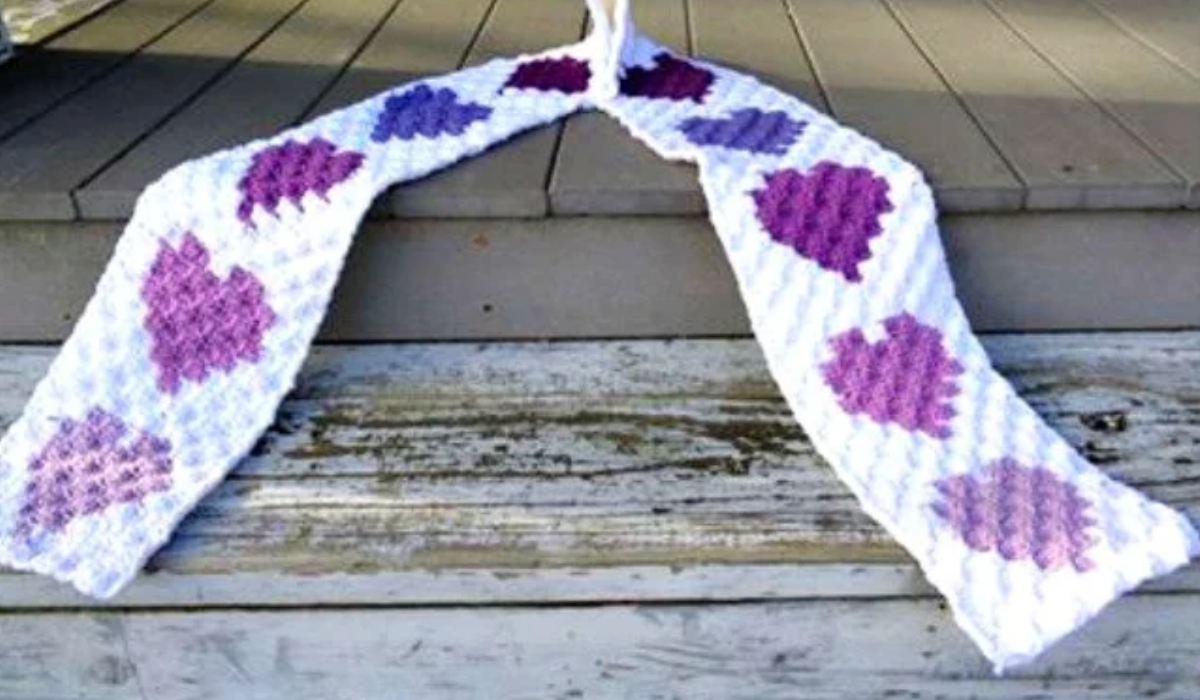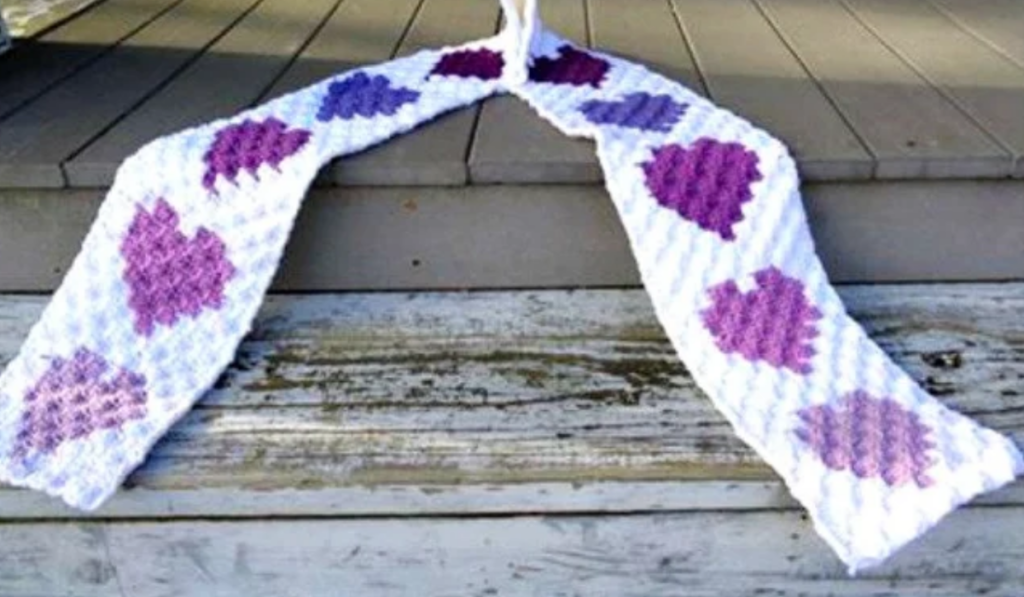 Wrap yourself in love with this C2C Hearts Scarf by Crochet Couch. This is such a sweet crochet pattern for those cooler days in February and it would make such a fun project for teachers gifts or as a gift for friends.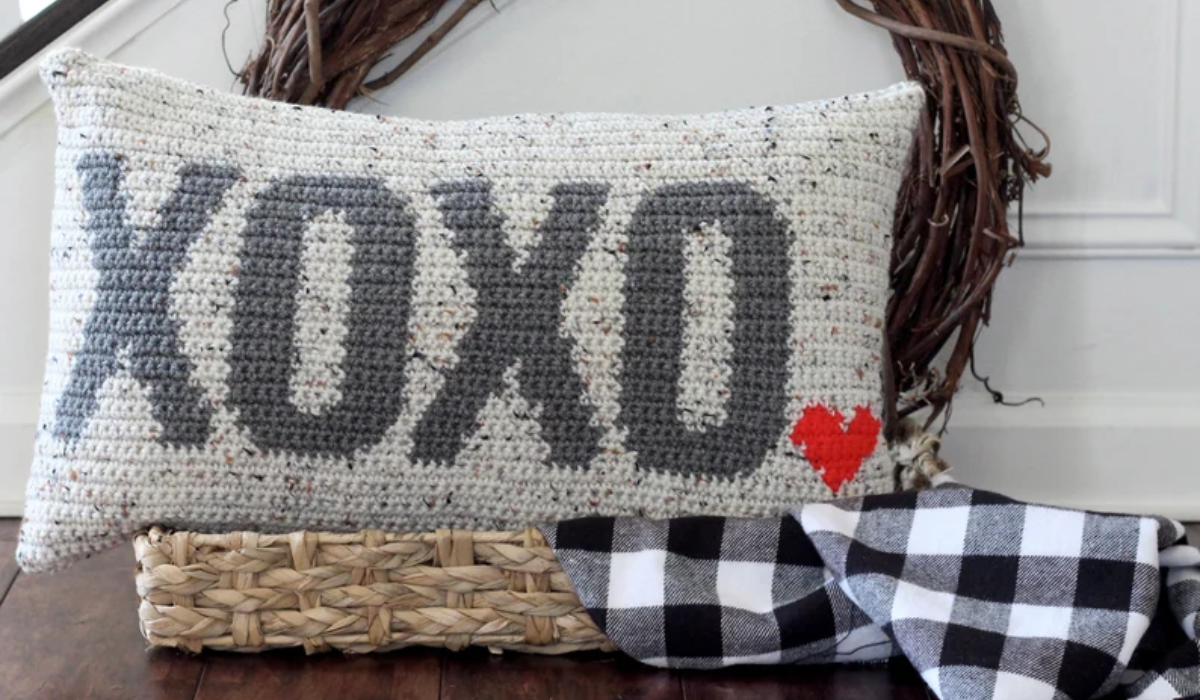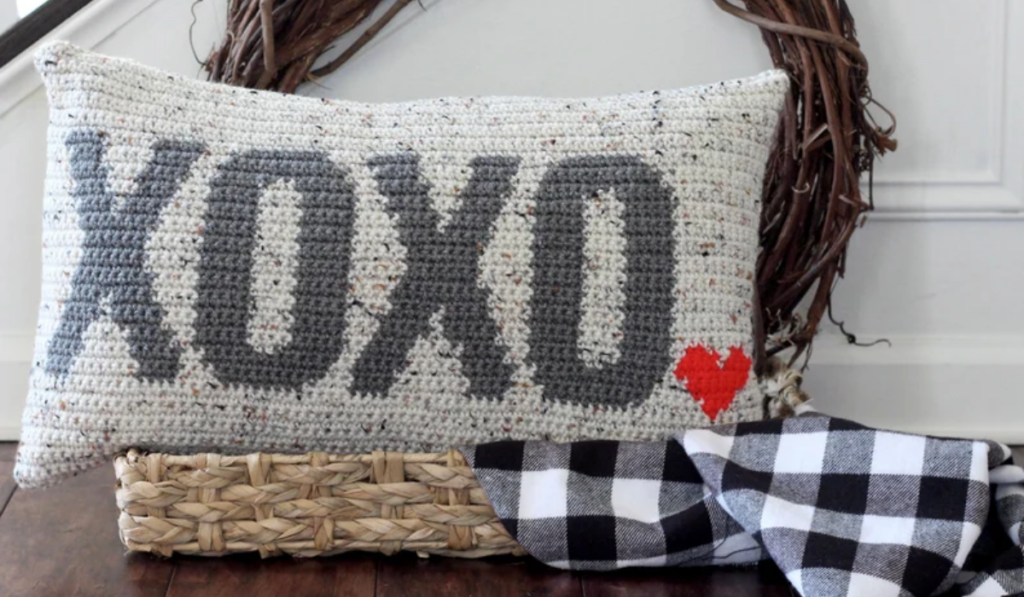 This Valentine's Heart Pillow by Two Little Birds Patterns would make a great Valentine's Day Gift. Not only is this a fun crochet project, but you also end up with a beautiful crochet pillow! And hey, if your valentine happens to live in your own house, YOU can enjoy it too. Win-win, I say!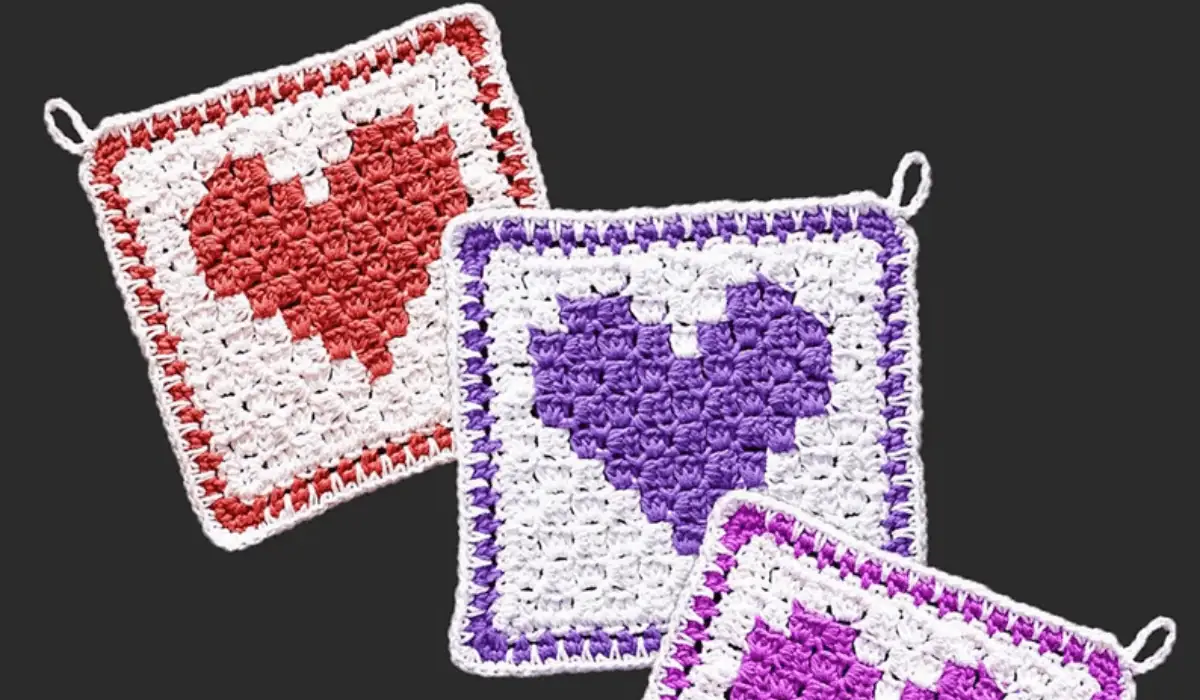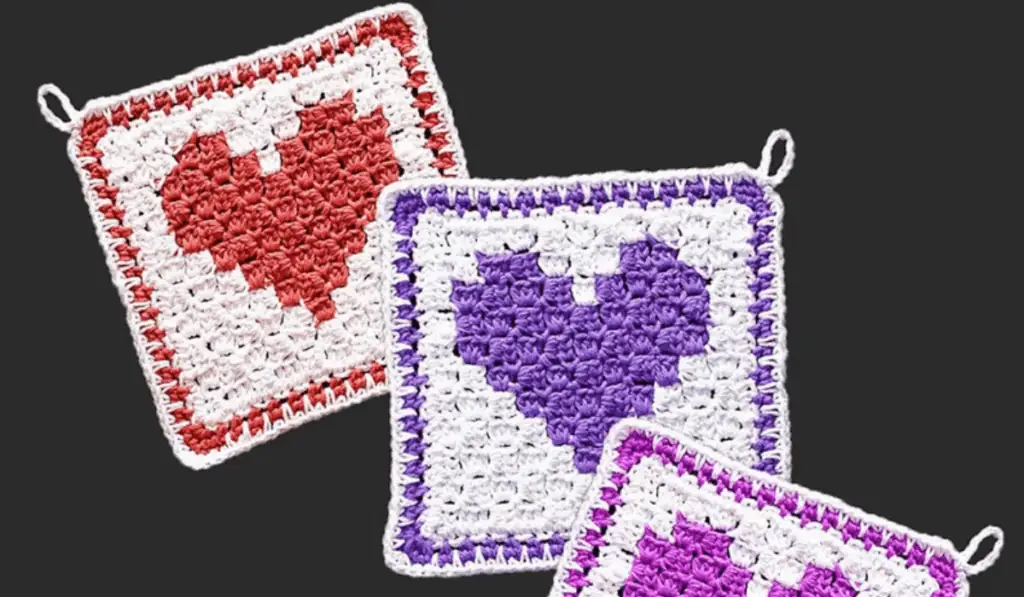 And who says you can't have a little bit of love while doing dishes with this Valentine's Day Heart Washcloth by Pattern Paradise? I love that the focal point is the huge heart, but that the washcloth itself is still a square to match the shape of the other washcloths I own. Plus, if you want to change up the color combinations to hide any stains you may get a little easier, you totally can!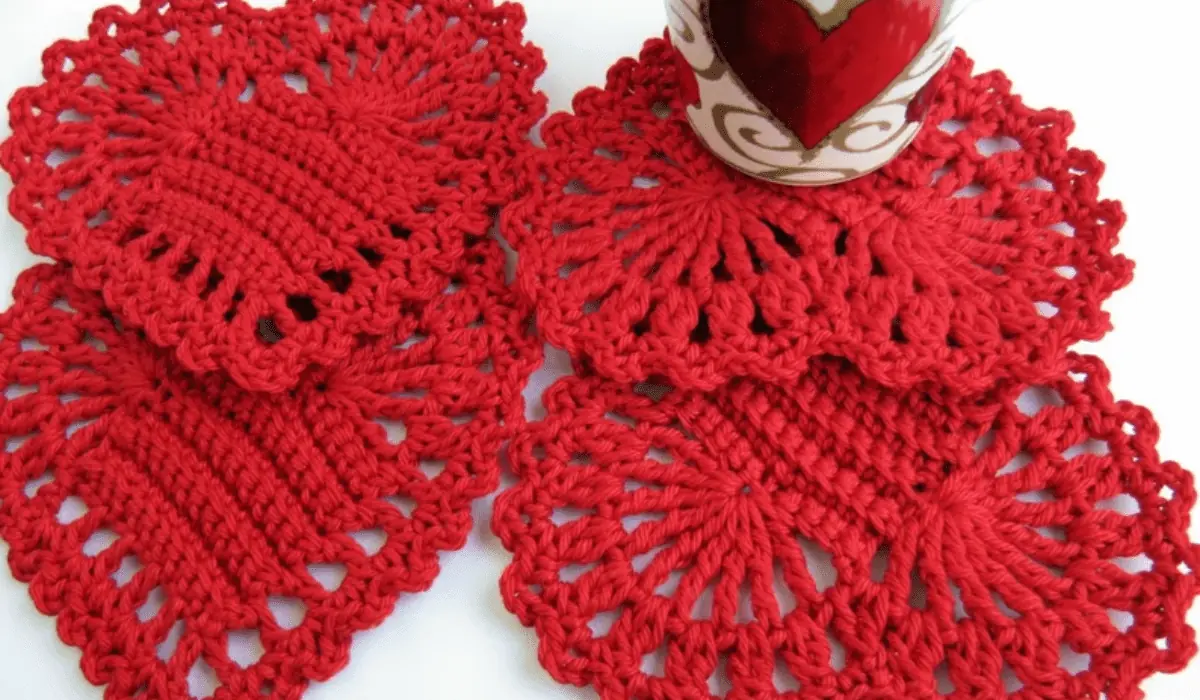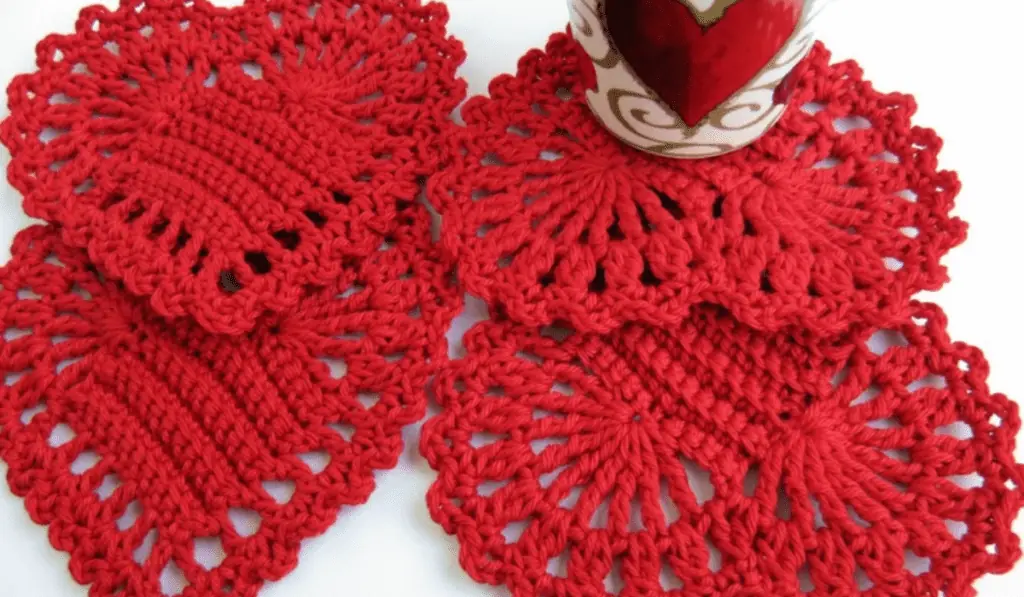 With these Red Heart Coasters by Lyubava Patterns your table stays protected in style. You could make a ton of colorful crochet hearts for every room in your house, or make a few to give to someone special. Plus, since it's a quick crochet project, you can totally fit in crocheting these before a party!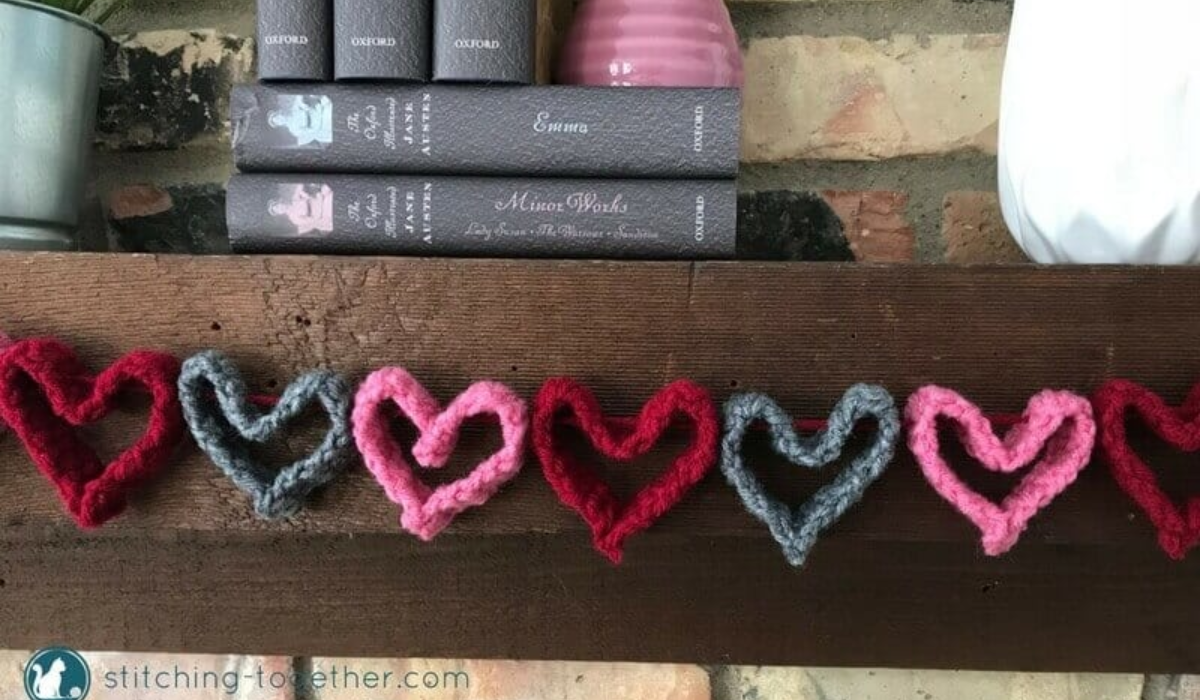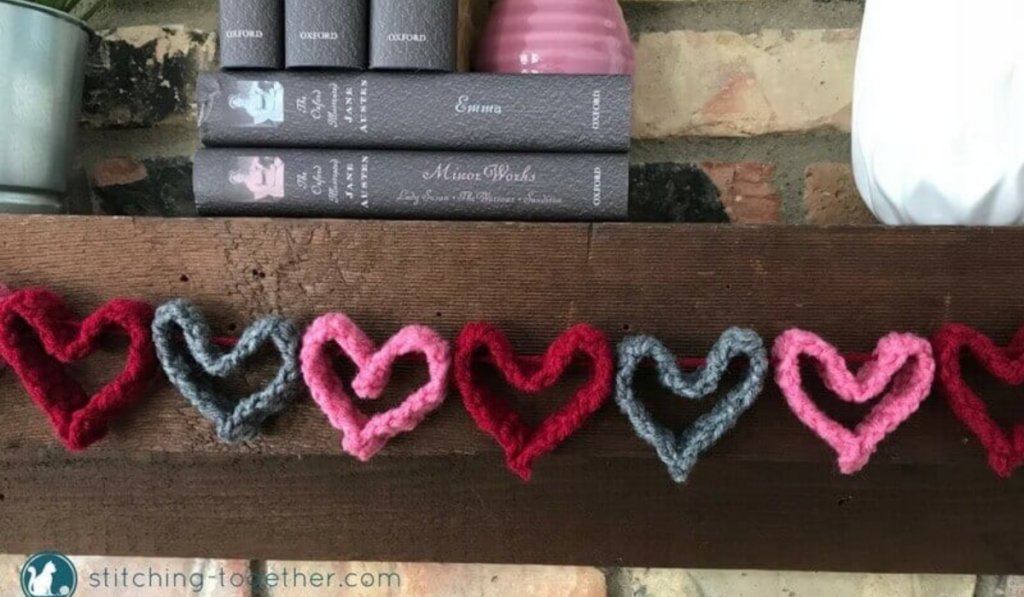 This Heart Garland by Stitching Together makes me all kinds of happy. I love that it uses traditional shades of reds and pinks along with gray for a fun and fabulous look. Plus, this is great for a last-minute crochet project because you can make it as short or as long as you want!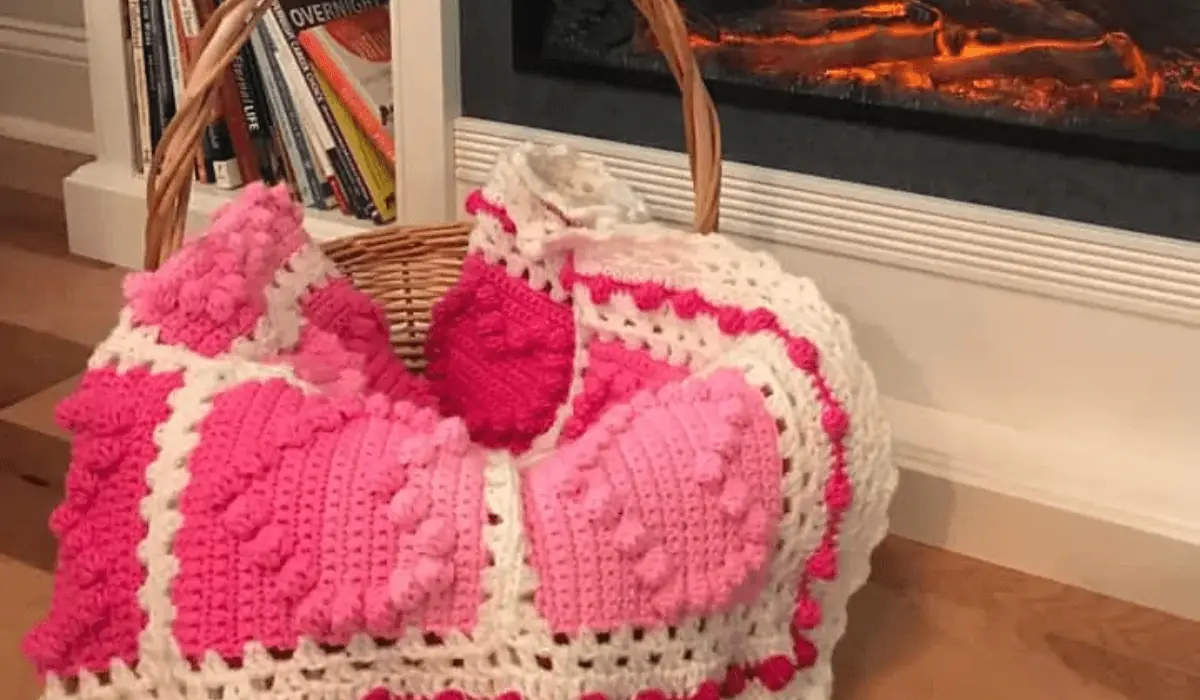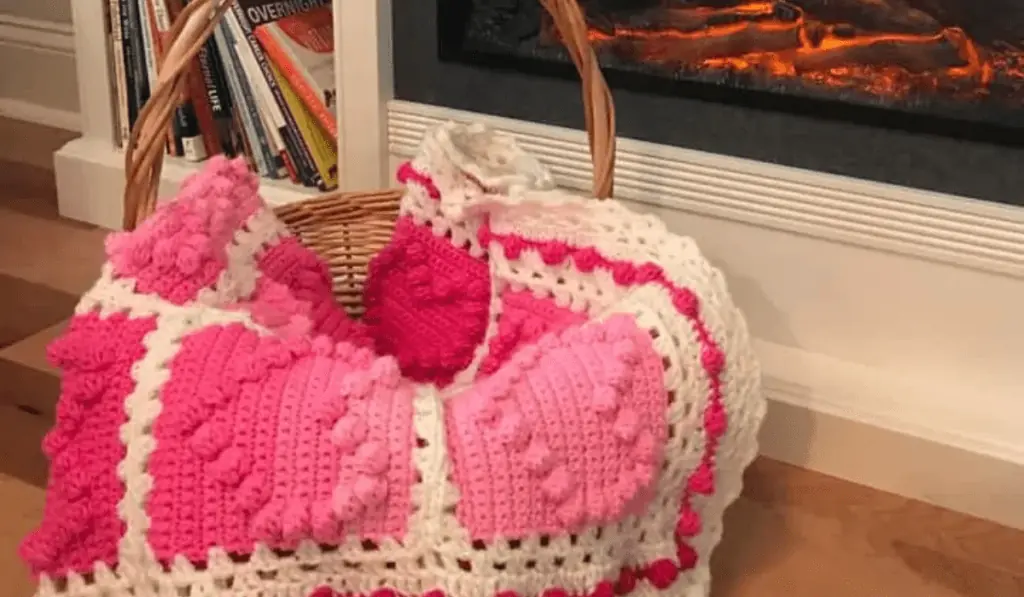 This Crochet Heart Blanket by Crochet by Gabriella Rose is perfect as a cozy crochet baby blanket, but could also be easily modified to a larger crochet blanket size. I really adore this heart motif blanket, I mean, just look at the granny-square inspired crochet hearts! You could also totally turn these into some cute coasters to match if you wanted to.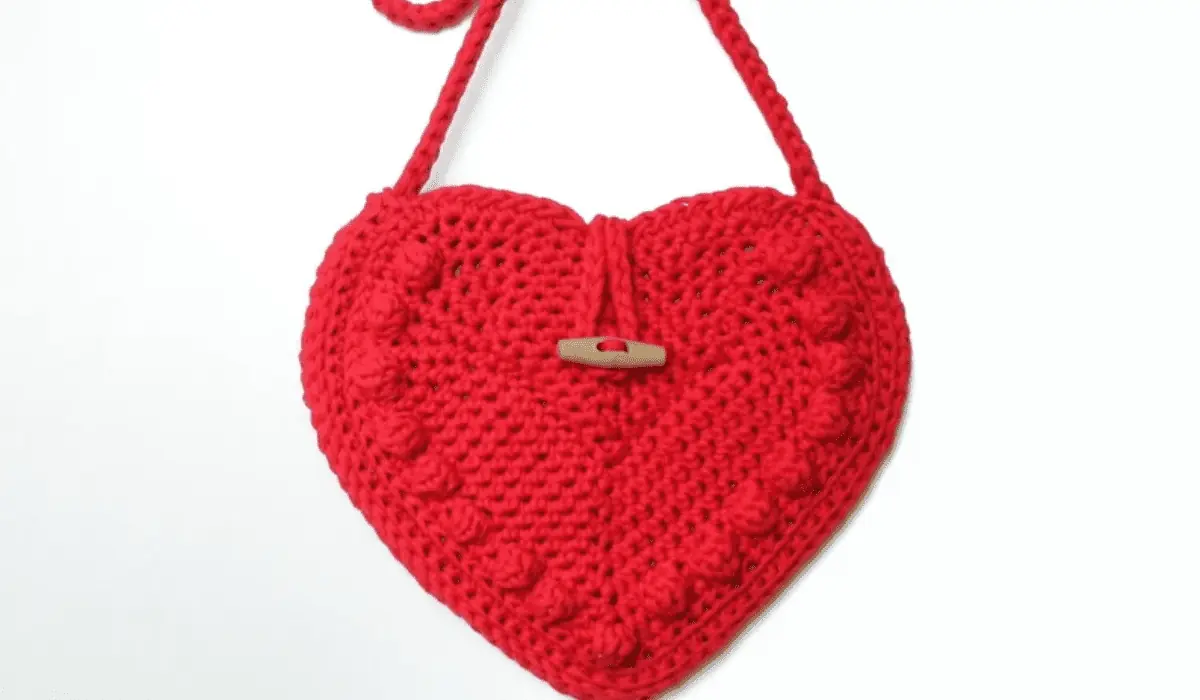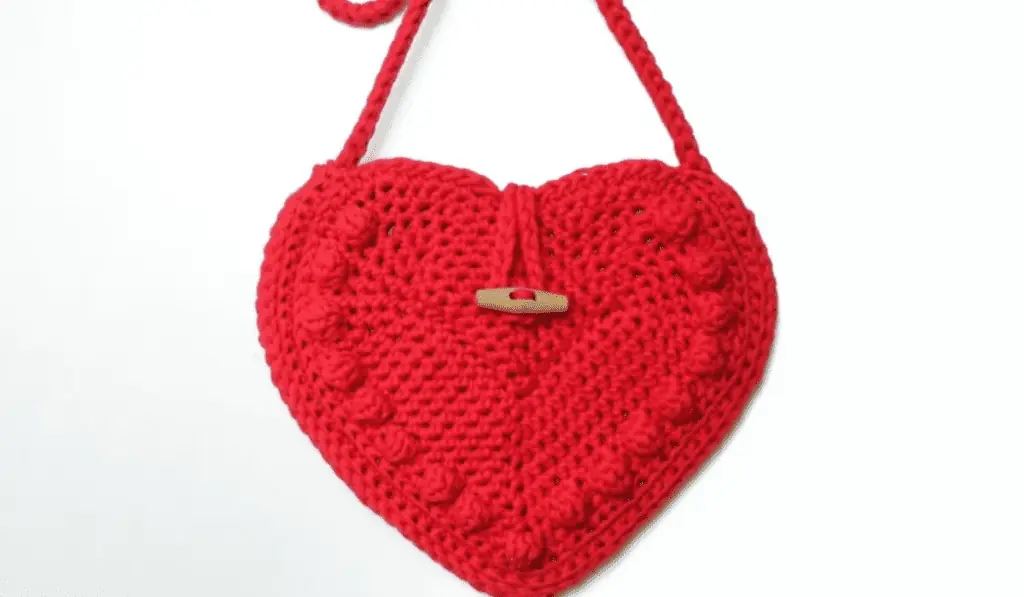 I'm totally enamored with this Heart Bag by The Easy Design. It would be a great heartfelt gift or you can keep it for yourself because, well, it's just that adorable!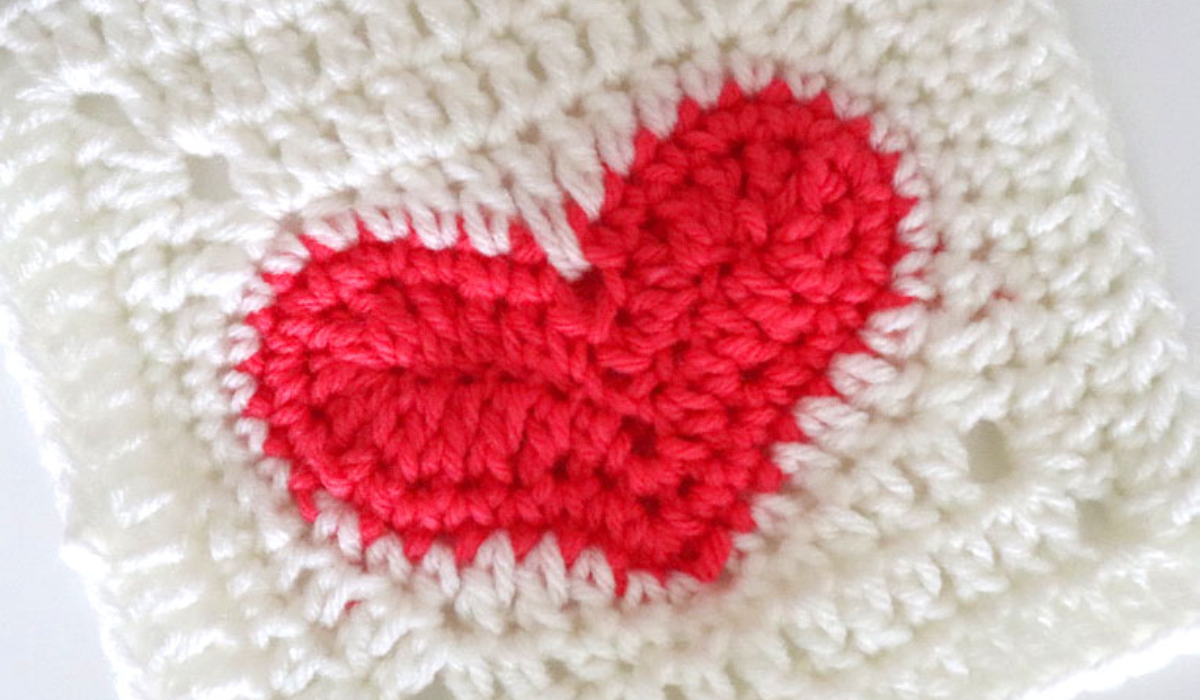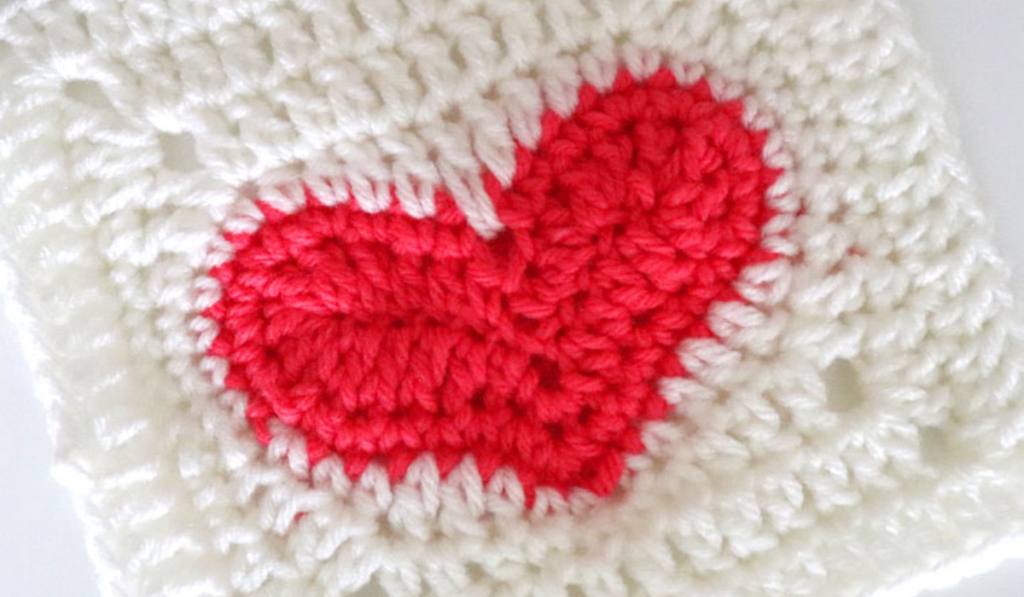 This Heart Granny Square by Repeat Crafter Me is one of my favorite heart crochet patterns! Can you imagine an entire afghan worked in blocks? Gorgeous! It's free too, by the way.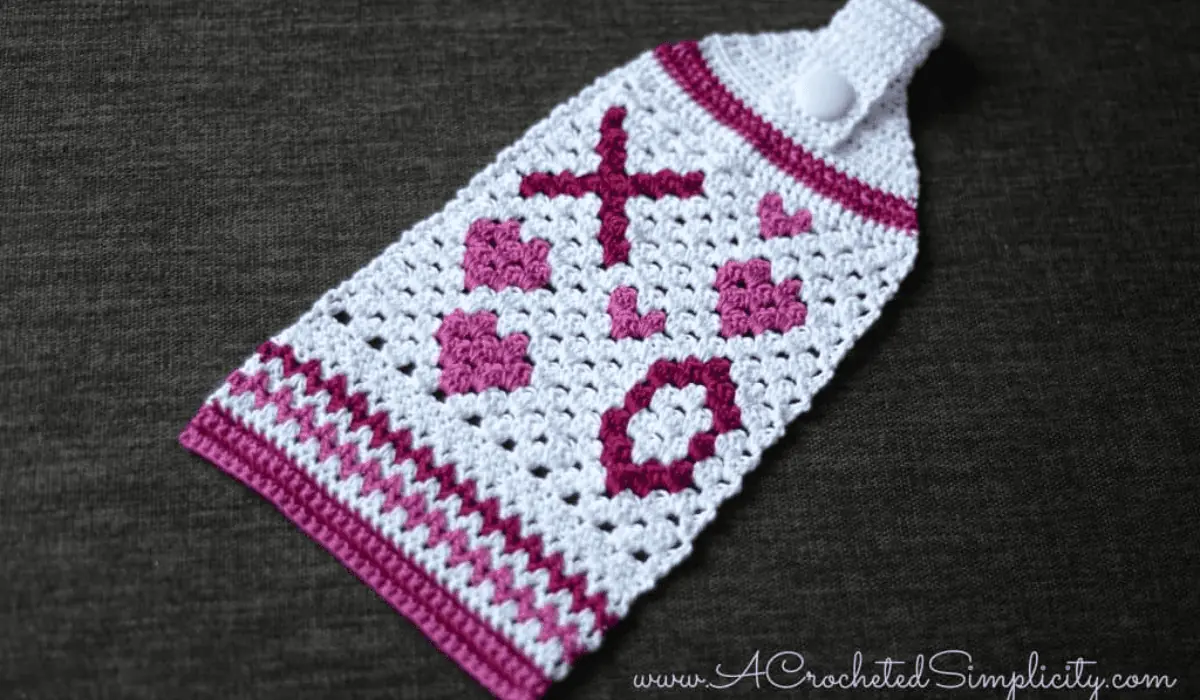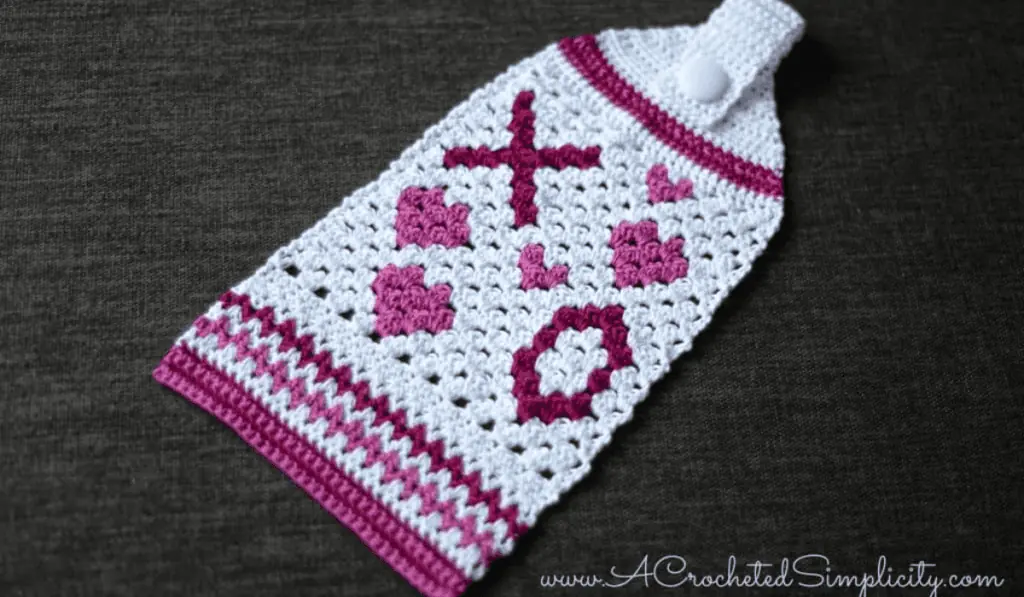 This Hugs & Kisses Towel by A Crocheted Simplicity (also a free pattern) is sure to become a favorite crochet heart pattern for your kitchen. Plus, it's a fun gift idea for anyone who likes to go all out for holiday decor.
I hope you found some inspiration with these adorable crochet heart patterns, whether you're looking to make a crochet Valentine's Day Gift for your true love or if you just want a crochet valentine's pattern to make yourself happy. There's plenty of crochet love to go around.
I love seeing your finished projects! If you enjoyed making one of my patterns I'd love to see yours on Crochet 365 Knit Too Facebook page or pop over to the Crochet365KnitToo Club and share a photo! I'd love to see your work!