Gift Ideas for Crocheters
This post may contain referral/affiliate links. Please read my disclosure for more info.
Wouldn't it be wonderful if you could come to one location and find all the best things for crocheters?  Whether you're looking for your dream crochet tool for yourself or you just want some great gift ideas for crocheters, this 'best of' guide is for you!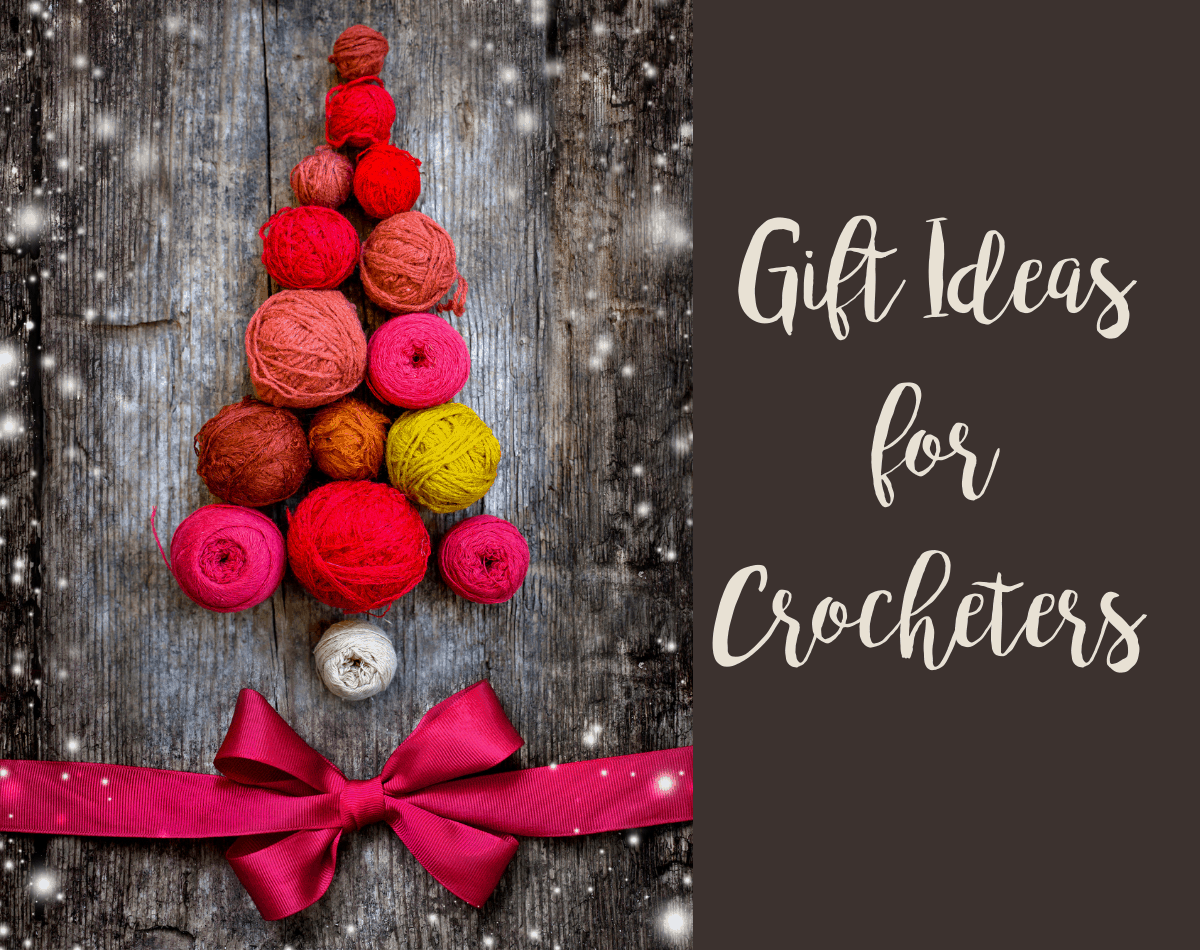 Gift giving can be tough!  If you are not a crocheter yourself, then trying to pick out the perfect gift for your loved one's favorite hobby can be difficult.  And if you accidentally buy a knitter's gadget for a crocheter… YIKES!  Well.. you might not ever live that one down!  Rock your crocheter's world with one of these amazing gifts!
And this amazing list of gift ideas for crocheters is also for YOU, my crocheting friend.  Because really.. isn't it awfully fun to JUST shop for yourself?!  And it's really amazing when it comes from someone you know and trust (that would be me..in case you were wondering).  LOL.
I've curated my absolute favorite gift ideas for crocheters in one spot for your viewing pleasure. Whether you are looking for basic supplies for the new crocheter or something extra special to surprise the advanced crocheter.  You'll find something here to love.
Best Gifts for Crocheters
Let's dive right in…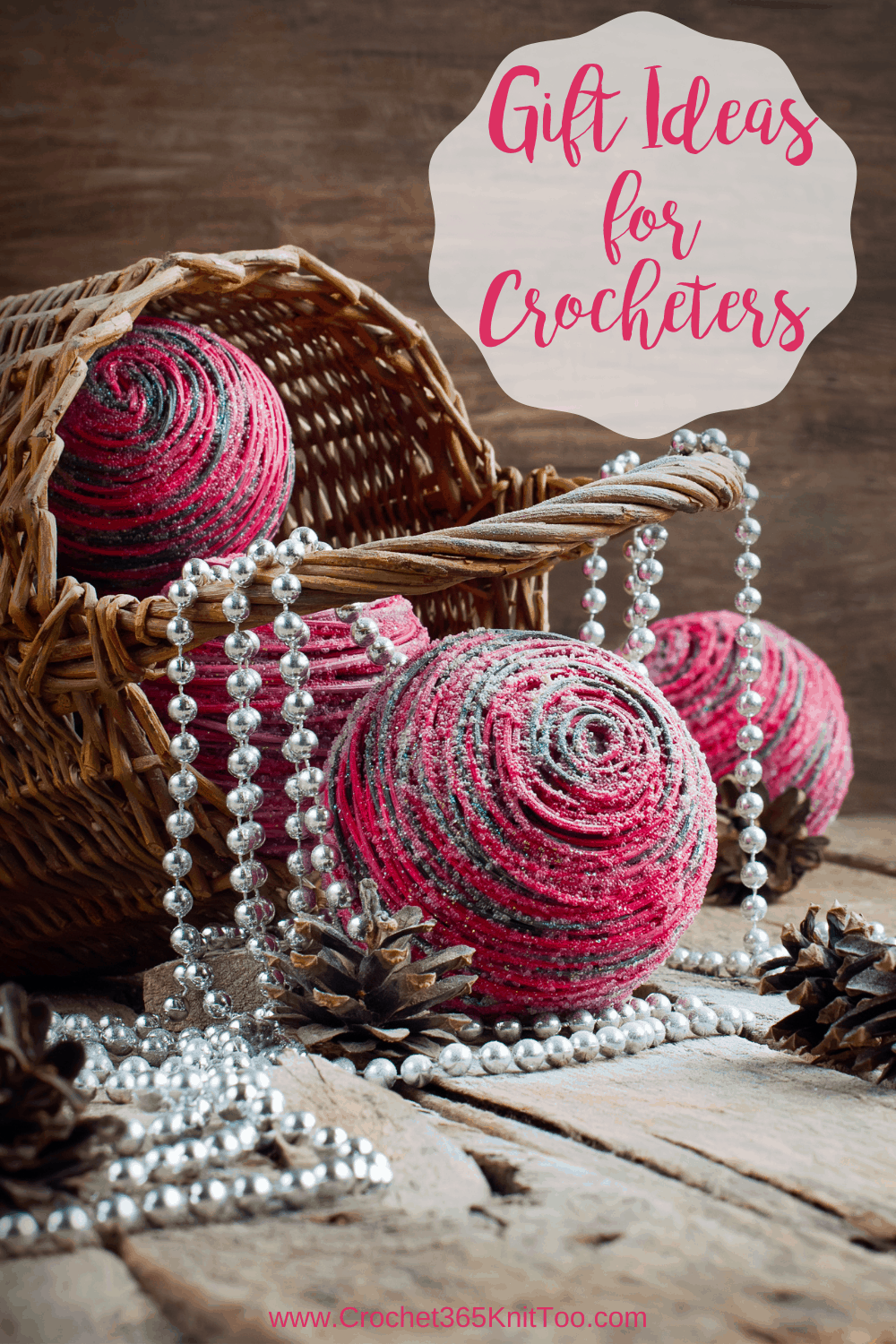 Best Crochet Hooks
Hands down, these Clover Armour Crochet Hooks are my absolute favorite hooks to use.  I will search all over house for them rather than use one of my older, metal hooks.  The Clover Hooks are ergonomic and perfect.  They feel great in your hand while you're crocheting.  Be careful not to get a knock-off brand.  They are NOT the same thing…
This is the BASIC set and you should buy this one first:

This is a SMALLER hook size and is great for doilies or thread work:

I also have purchased larger sizes in this brand when I'm using chunkier yarn.  You can get a whole set of the largest size hooks right here. Personally if my husband surprised me with the entire set, I would feel like I went to crochet heaven.  Just saying.
Other Crochet Tools You Need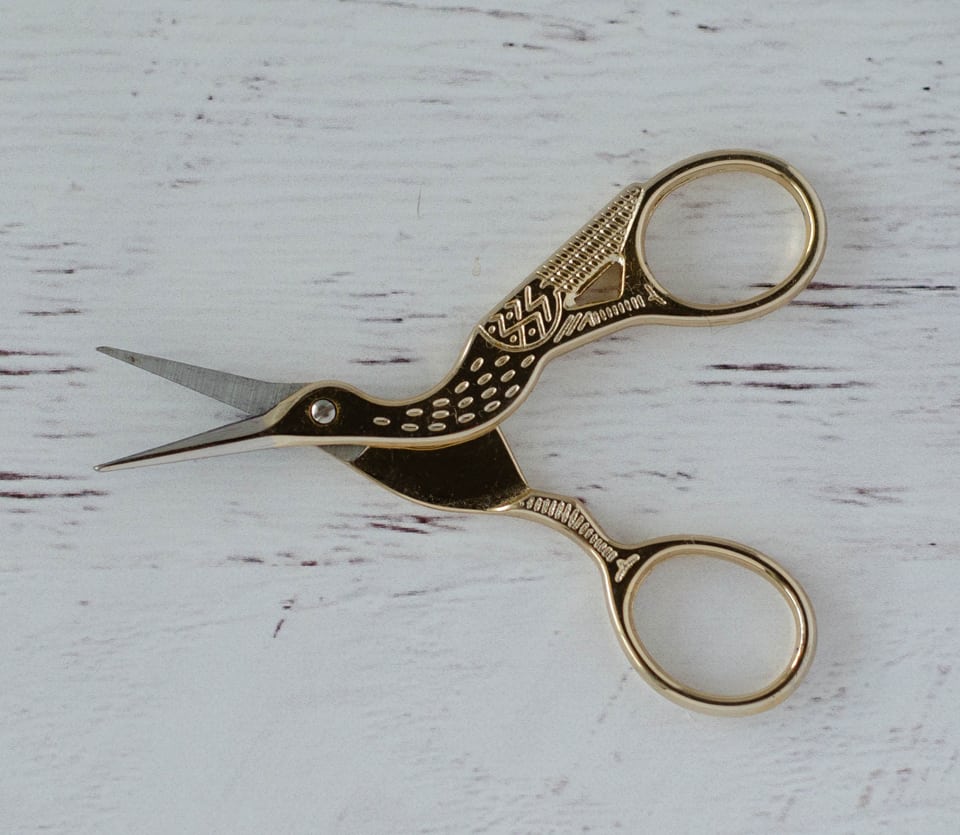 You need scissors.  They can be cute or practical.
A lot of crocheters really recommend this nifty thread cutter pendant.  You can carry it in a pocket or string it on a necklace.  It's beautiful and functional.  This is on my list of things to buy. (Hubs.. if you're reading this, it would make an awesome stocking stuffer…)
Stitch Markers
I'm so glad I tried out and invested in stitch markers.   I use mine for amigurumi to mark the end of a row but it's also amazing for holding pieces together before sewing.  These locking stitch markers are the best.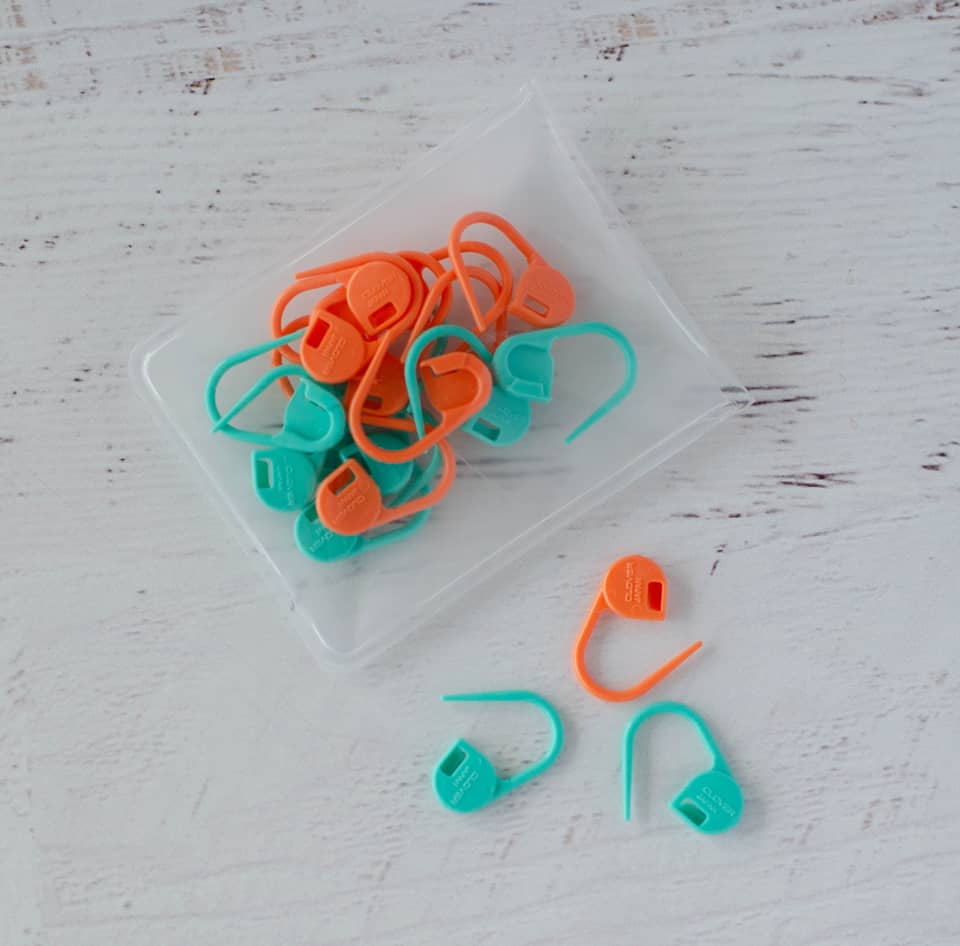 Tape Measure or Ruler
A tape measure or small ruler is an essential tool.  I like this tape measure the best because it is portable, flexible and easy to find in my bag.  Honestly it would make me so happy to have a few of these so I could keep one in my purse and one in a few places around the house.  You never know when a tape measure would come in handy.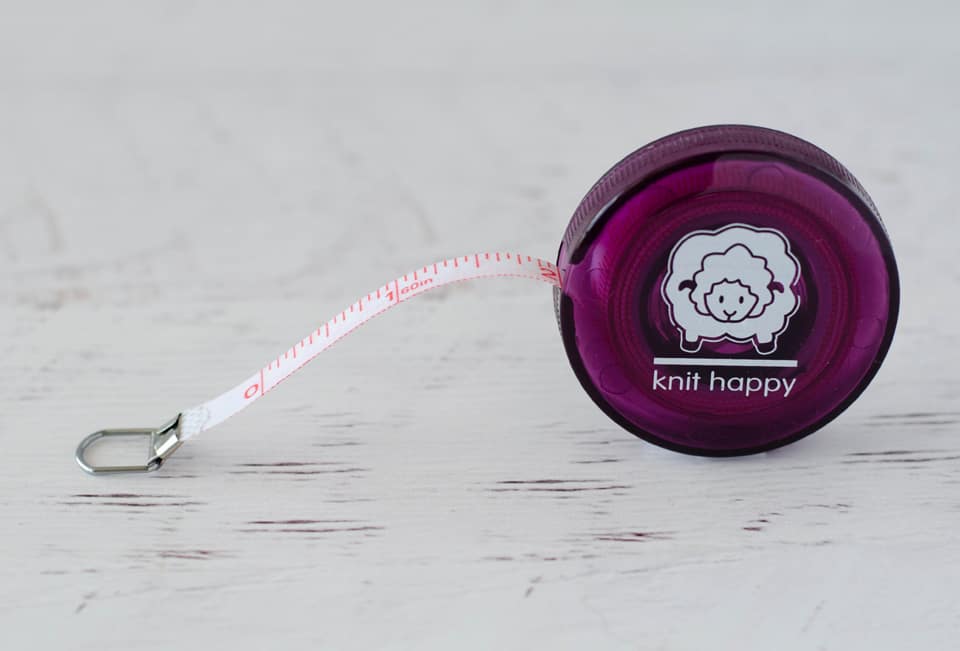 This tool for measuring gauge is amazing. It's important to match your gauge to the gauge of the designer and this tool does the job perfectly!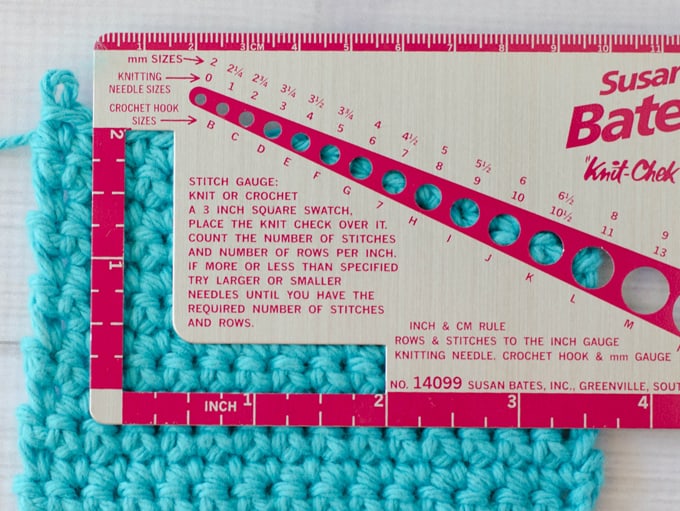 Tapestry or Yarn Needles
Almost always you need tapestry needles to weave in ends or sew pieces together.  These tapestry needles are perfect and I love the case they come in too!

Needles for Crochet
If you're a crocheter, now and then you will need to sew pieces together and these yarn needles are perfect.  I also like these bent edge needles, especially for sewing amigurumi pieces together.

My nieces love using these finishing needles.  They are so easy to use and great for kids.  But I know many adults who love them too.
I'm pretty much in love with this crochet hook case so of course, it has to make my gift ideas for crocheters list. It comes in other colors too, in case the polka dots aren't your thing.  I have multiple sets of hooks and this case holds all my essentials including my Clover Armour Crochet Hooks. 

I also have a wooden caddy for holding my hooks near my 'in home' crochet area (aka my recliner).  Check out the Crochet Workstation by Chetnanigans on Etsy. Sigh. They have several different models, so be sure to browse around in their shop for one that fits your space and needs.  Seriously… this is a spoil me please gift.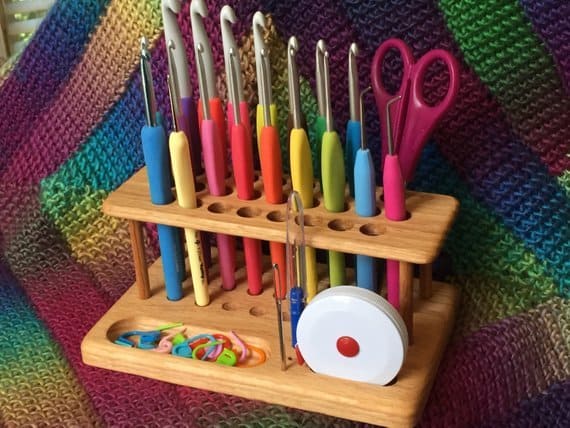 Even More Crochet Gifts

These blocking mats are one of those nice to have things that you put off getting, but love once you finally purchase them.  I got them last year and just love them.  To learn how to use them, check out this post here.
I love these Pom Pom makers.  Perfect pom poms fast.  What's not to love about that?
Crochet Books I've Known And Loved
I'm a little bit of a crochet book hoarder.  But if I was forced to pick my favorite crochet book, this one would be it.  It covers all the basics and some advanced techniques too.

This one is a close second.  Just very well done.

Ever wonder how to crochet a perfect border? Then Around the Corner Crochet Border by Edie Eckman is for you.  Edie Eckman is amazing and you can't go wrong with any of her books.  I think I own them all.  You might like this one or this one.

Crochet is THE book for crocheting garments.  Love, love, love Shannon Mullet-Bowlsey.  Any of his books are amazing!
In these days of online shopping, getting free and fast shipping is a 'must.  That's why I highly recommend Amazon Prime.  I love, love, love the 2 day free shipping.  If you haven't checked out this bit of amazing, pop over here to find out how to get a free 30 day trial of Amazon Prime!