Fields and Furrows Crochet Afghan
This post may contain referral/affiliate links. Please read my disclosure for more info.
Meet the Fields and Furrows Afghan. The perfect project for that delicious Caron Cake Yarn you've been drooling over! I don't know about you, but I have a thing for yarn.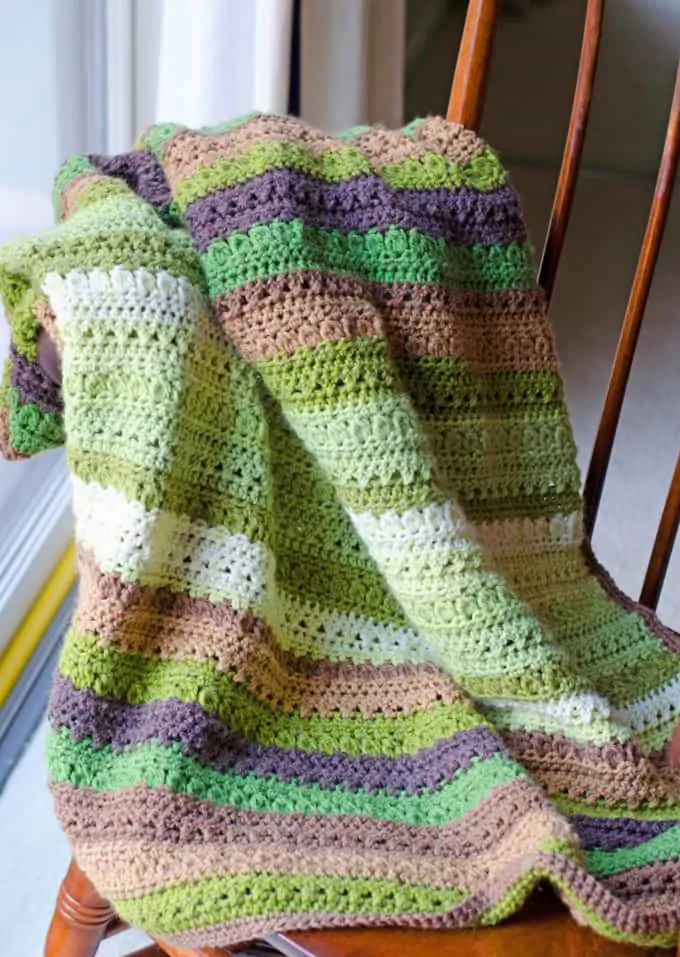 There's just something a little special about going into the yarn aisle that makes me smile and fills my heart. And the cake yarn. Sigh. I don't know what it is about the Caron Cake yarn, but seeing those colors in that fat little organized cake of goodness just makes me happy. And then I think.. what would I make out of it? And I have to admit… sometimes I'm a bit stumped.
I wanted a project where I could just crochet away. You know the kind I mean. The kind you can work on while you watch a scary movie–and depending on how things are going you can mindlessly crochet through the intense scenes or maybe pause with your hook in the air, waiting for the suspenseful moment to pass.
Or maybe you're more of an H&GTV kind of girl… you know…crocheting while you watch people demo and remodel their home in an hour. Somehow you feel productive with them except that they are getting dirty and sweating and you are supervising with your yarn and hook. I know. You get me.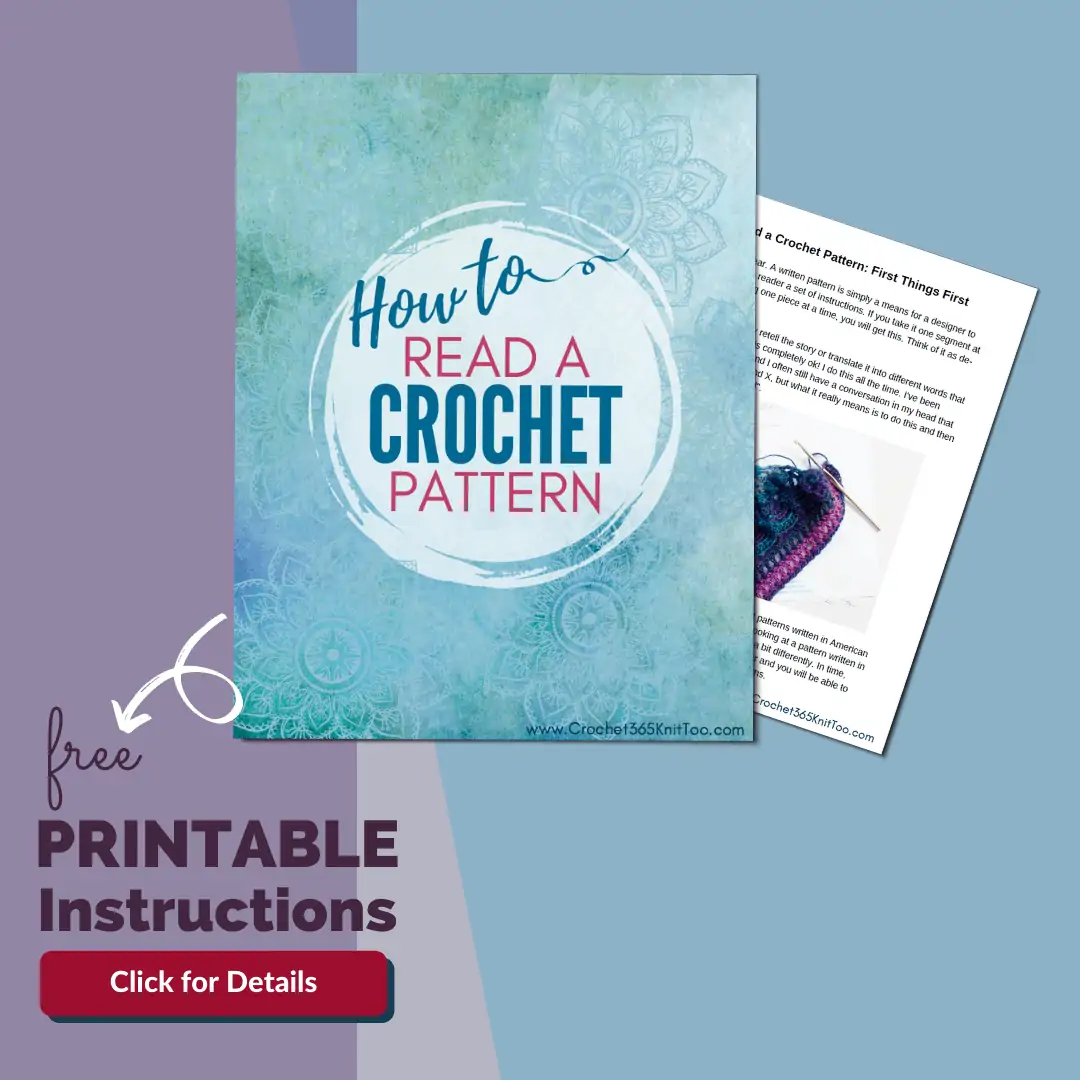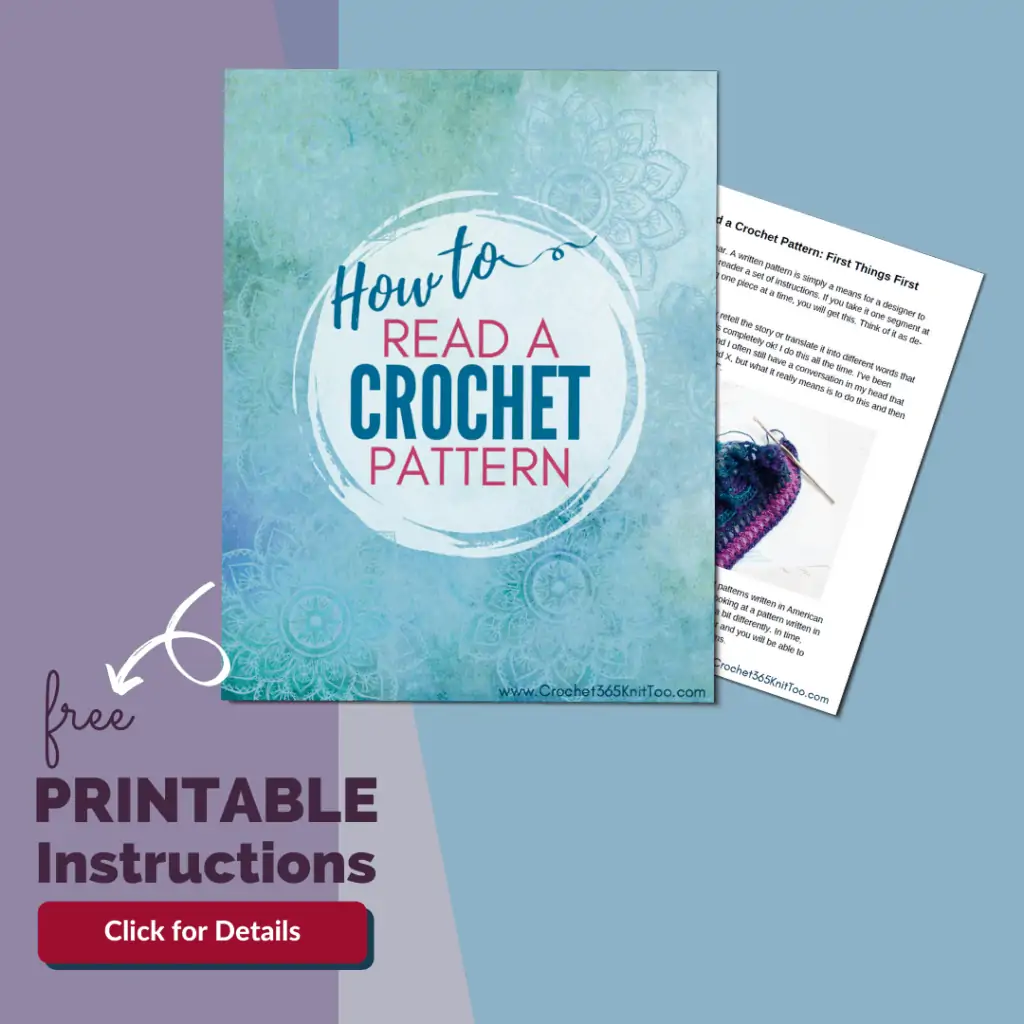 I also wanted a project that would make the yarn's color changes in the row less obvious. So I decided on this delightful textured design that is just perfect for the cake yarn. I went with 2 colors (because who can stop at 1 right?) Pistachio Fudge and Pistachio. As you might guess from the name, the Pistachio Fudge has some browns with the greens and the Pistachio picks up some lighter shades.
And together I knew they would make the perfect afghan for my hubs. It's just the right size for snuggling under while watching TV. When the afghan was done and I was taking the photos, it reminded me of a farmer's field in spring. And that's how the Fields and Furrows Crochet Afghan pattern got it's name, just in time for spring!
Of course you may like to use just one colorway of yarn or maybe even use 3 or more colorways. If you can't just 'go with' the color changes, you can stop before a color change at the end of a row and start the next row with the next color. You can make the afghan wider by adding stitches in multiples of 2. Or crochet more rows if you want it longer.
A lot of you have shared your photos with me on Instagram and Facebook. I love how beautiful this afghan looks in other colors! It is truly a versatile pattern. Oh the possibilities!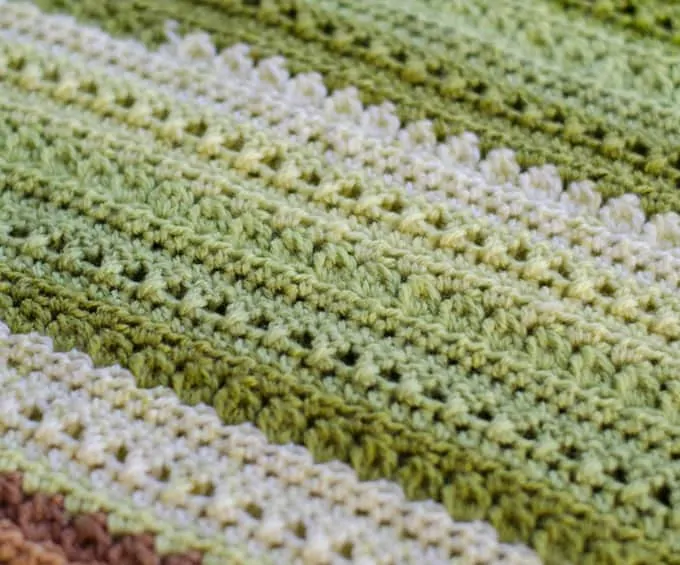 Purchase an ad-free printable version of this pattern
Fields and Furrows Crochet Afghan
Here is what you will need:
Resources and tutorials you may find helpful in following this pattern: Crochet Abbreviations, US to UK Crochet Conversion Chart. Find links to stitches on the "Tutorial" menu: Getting Started will show basic stitches used in many patterns and Crochet Stitch Dictionary shows our growing collection of crochet stitch tutorials.
Special Stitches:
DCX (Double Crochet Cross Stitch): Skip next stitch, make dc in next st, dc in skipped st
Bobble: *Yarn over, insert hook into next st, yarn over, pull through stitch, yarn over, pull through 2 loops. Repeat from * 3 more times, working into the same st. 5 loops are now on the hook. Yarn over and pull through all 5 loops. Chain 1 to lock in the bobble. [Note: if you prefer a bobble that is a bit puffier, you may work the repeat one more time for a total of 5 times and 6 loops]
Pattern notes:
The ch 2 at the beginning of a hdc row does NOT count as a stitch
The ch 3 at the beginning of a DCX row DOES count as a stitch.
I found it helpful to count my bobbles and DCX stitches each row just to make sure I didn't miss a stitch.
Pattern can be worked with any worsted weight yarn. For this project I started with the Pistachio Fudge yarn. When the skein ran out, I switched to Pistachio Yarn and continued to alternate until I ran out of yarn.
If it bothers you to see a color change mid round, you can strategically end a color at the end of a row, cut the yarn and reattach at the start of a new color change. You may wish to buy a 6th skein of yarn for this purpose. This is also helpful to be able to find enough of one color run to work the border.
Size: Approximately 50″ wide x 64″ long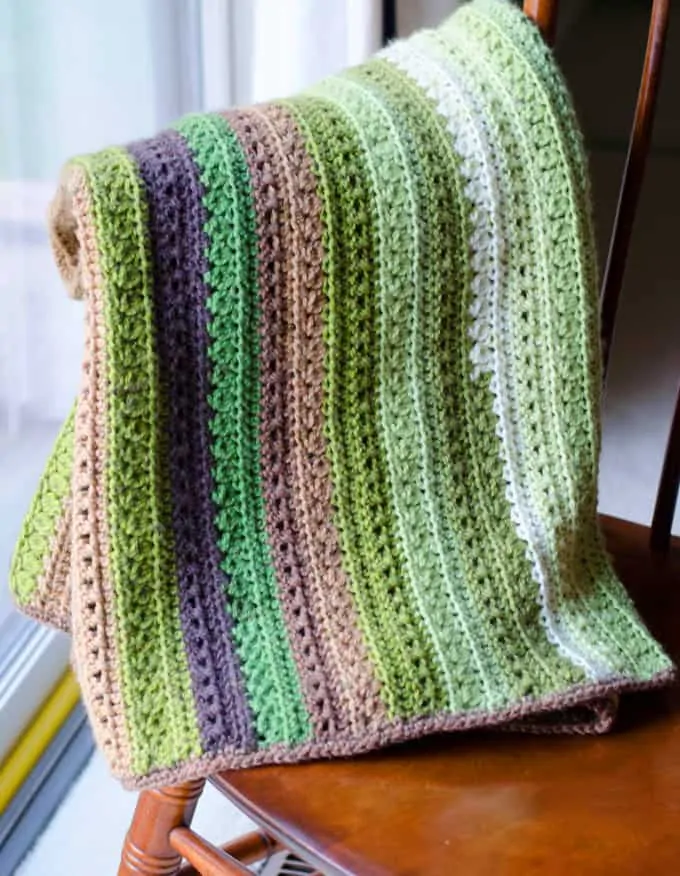 Ch 150
R1: hdc in 3rd ch and across row (148 st)
R2: ch 3 (counts as dc), DCX across row, dc in last st (73 DCX plus 2 dc=148 st)
R3-4: ch 2, hdc in same st, hdc across (148 st)
R5: ch 3 (counts as dc), *skip next st, bobble stitch in next st. Repeat from * across. End with dc in last st. (73 bobble stitches + 2 dc)
R6: ch 2, hdc in same st, hdc across, working a hdc into each bobble stitch and into the space between each bobble stitch (148 st)
R7: ch 2, hdc in same st, hdc across (148 st)
Repeat rows 2-7 for the stitch pattern until desired length. The last 2 rows should be a DCX or Bobble Row followed by a hdc row. (I worked a total of 20 pattern repeats plus a row of DCX, followed by a row of hdc.) Fasten off and weave in ends.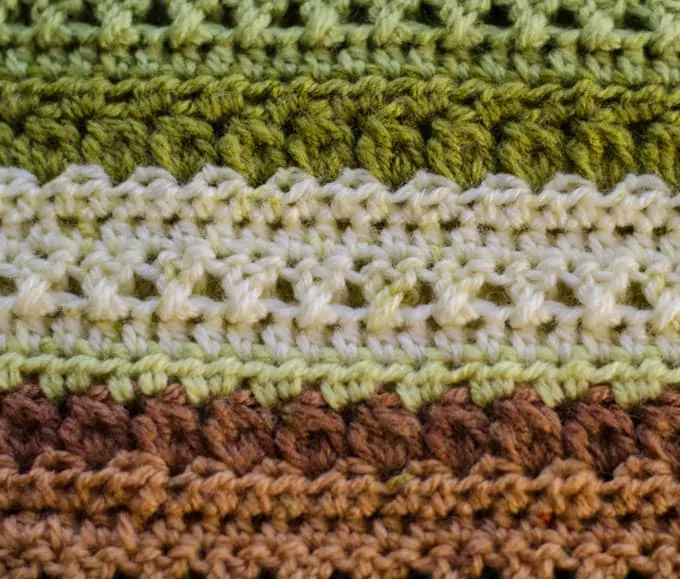 Border:
R1: With a solid color, attach yarn with slip stitch, ch 1 and sc around edges, working 3 sc in each corner. Join with 1st st with a sl st and ch 1
R2: sc around, working 3 sc in each corner.
Fasten off and weave in ends.
Purchase an ad-free printable version of this pattern!
I love seeing your finished projects! If you enjoyed making one of my patterns I'd love to see yours on Instagram, be sure to tag me @crochet365knittoo. If you are on Facebook, stop over to the Crochet 365 Knit Too Facebook page or pop over to the Crochet365KnitToo Club and share a photo! I'd love to see your work!