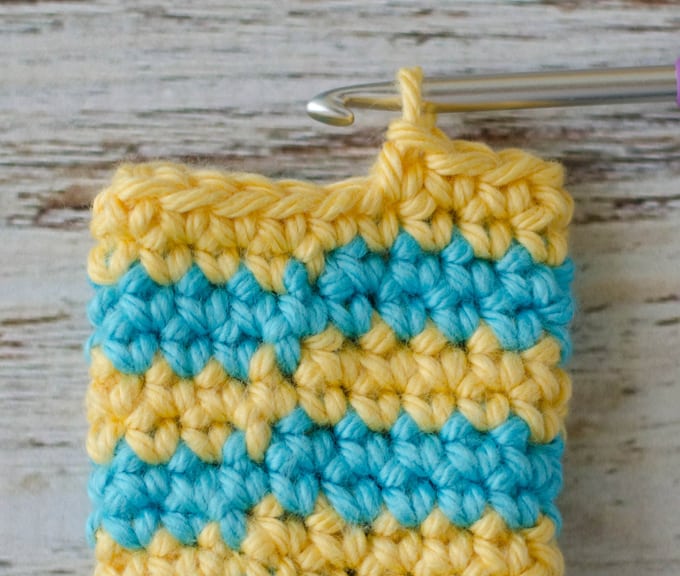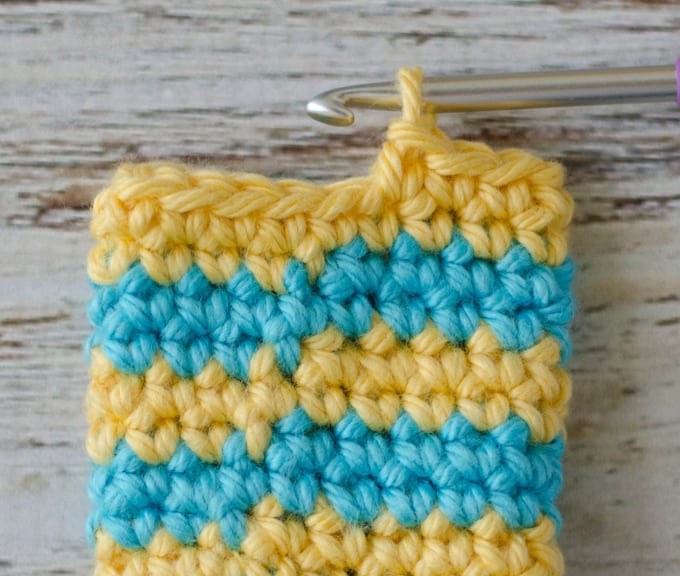 Let's take a moment to talk about a real crochet problem:  crocheting stripes while working in the round.  It is HARD!  Today I'm going to show you my best tricks to crochet a jogless join.I love to crochet amigurumi.  Dolls and stuffed toys are my favorites!  And to do that, I crochet in the round.  But changing color in the round.. Well.. it's a challenge because you get a jog like this: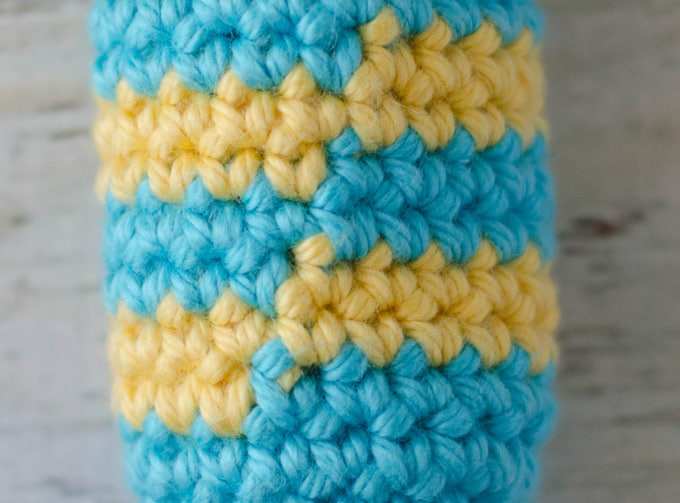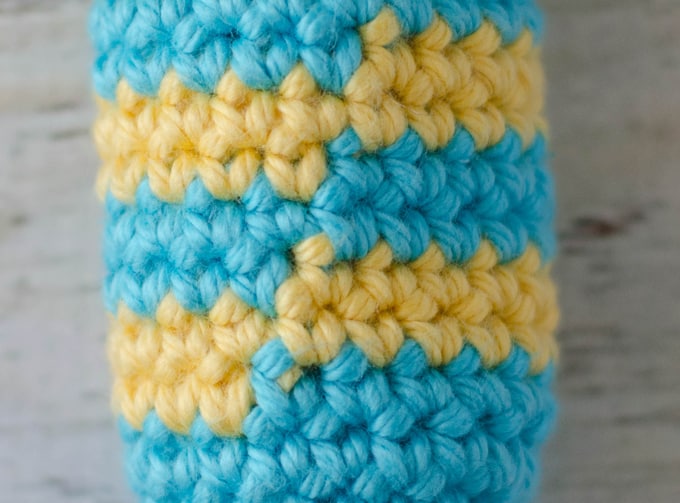 A noticeable "step" at the change of color.  You can try to hide the join by turning the piece to the back or the inside edge so it is not as noticeable.  But the reality is… it is still there.
I've tried a lot of different ways of joining color.  The only perfect way is to join each round with a slip stitch and start the next row with a chain one.  But if you do that, you have a seam in your amigurumi and I don't like that look either.
So this is the best way to work a jogless join in the round.
Step One
Stop the last stitch in the color, before the final pull through.  Then…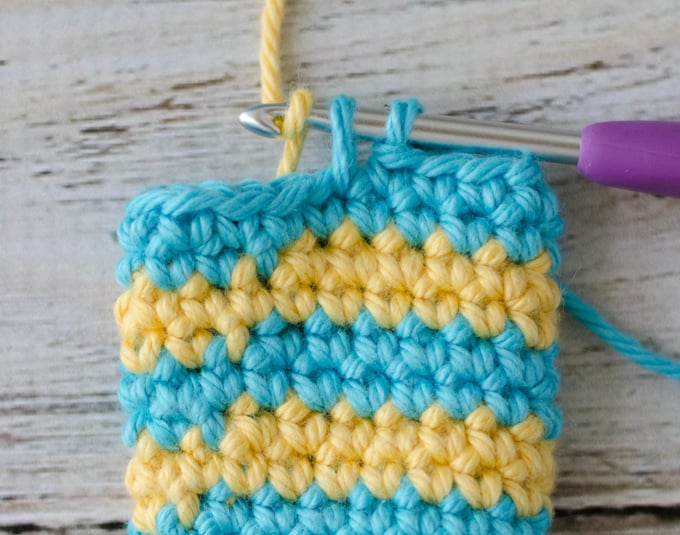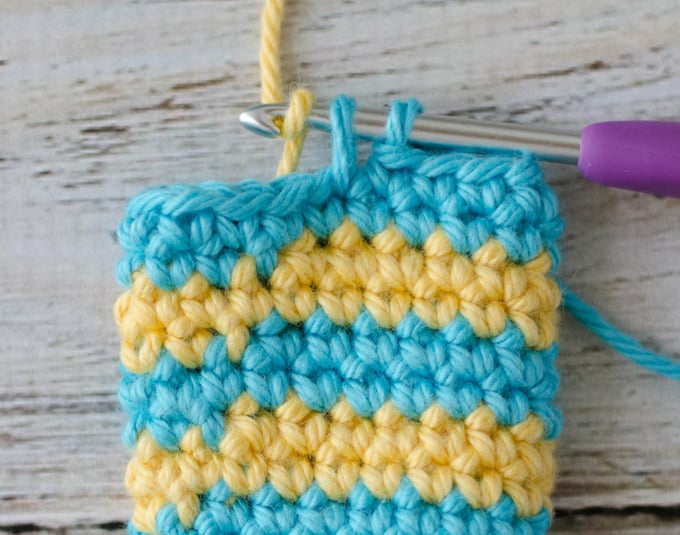 Step Two
Then pull the new color through.  So far, this is much like the normal way I show you how to change color in crochet.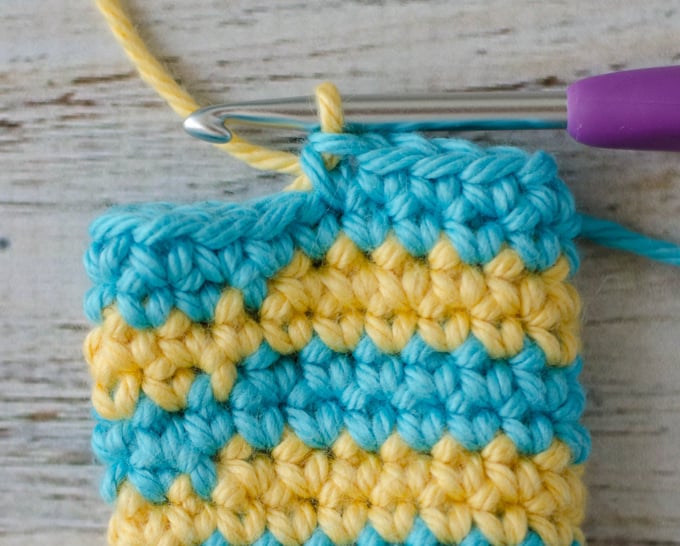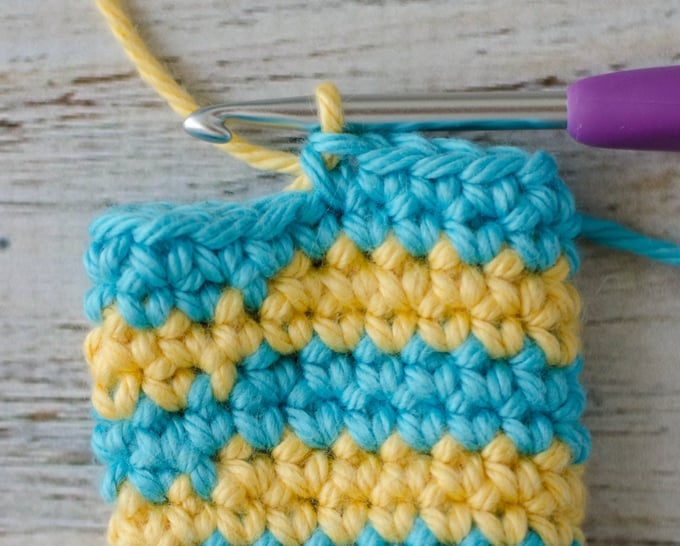 Step 3
Slip stitch in the next stitch.  Then sc around as normal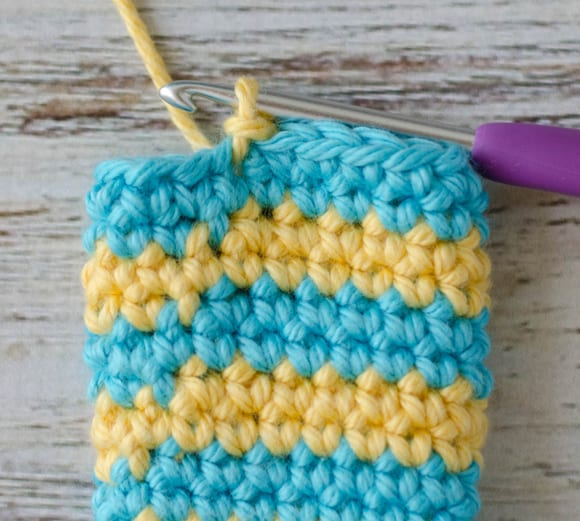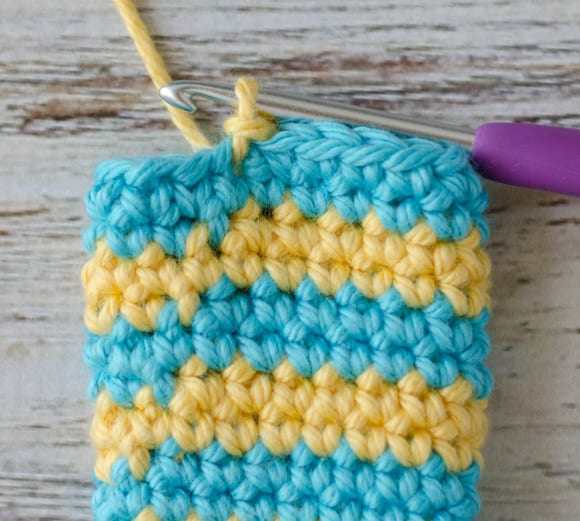 Finished Jogless Join
When you crochet a jogless join it is a much smoother color change transition.  It doesn't have that same glaring look as a normal color change.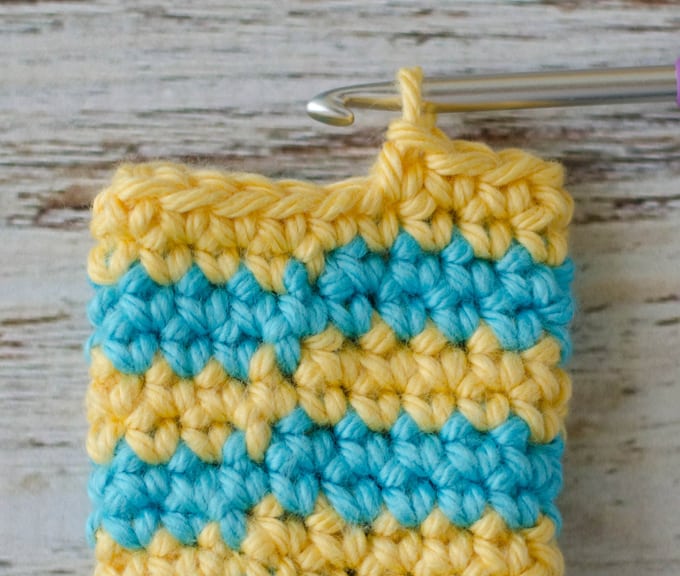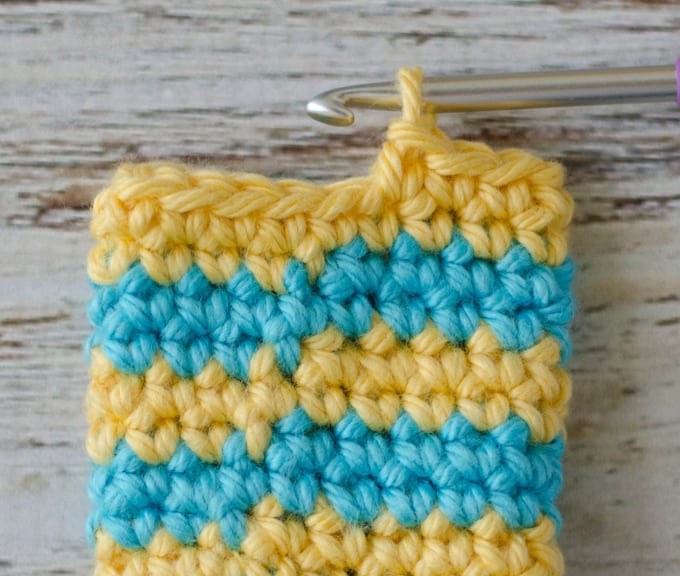 I think it looks better.  What do you think? Would you try it?