How to Change Color in Crochet
This post may contain referral/affiliate links. Please read my disclosure for more info.
Learning how to change color in crochet changed my life.  Ok, maybe that's dramatic.  But learning the right way really improved the look of my crochet projects.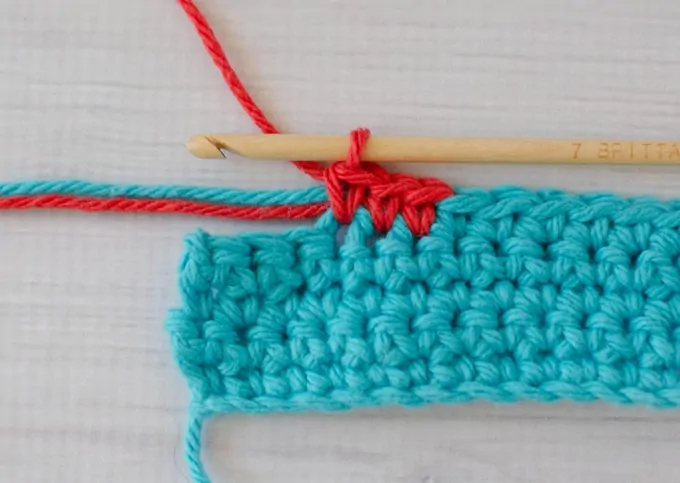 It is so easy, it's brilliant.  If you're new to this technique, you should definitely try it.  It is key to doing intarsia work in crochet or working complicated color patterns.
First, crochet along like normal.  When you want to change colors you need to work the previous stitch to color change differently.  Work the stitch until there are 2 loops on the hook.  This works with ANY stitch–single crochet, double crochet, ANY stitch.  Just work the stitch until there are only 2 loops left on the hook.  Normally you would just pull the yarn through these last 2 stitches… but….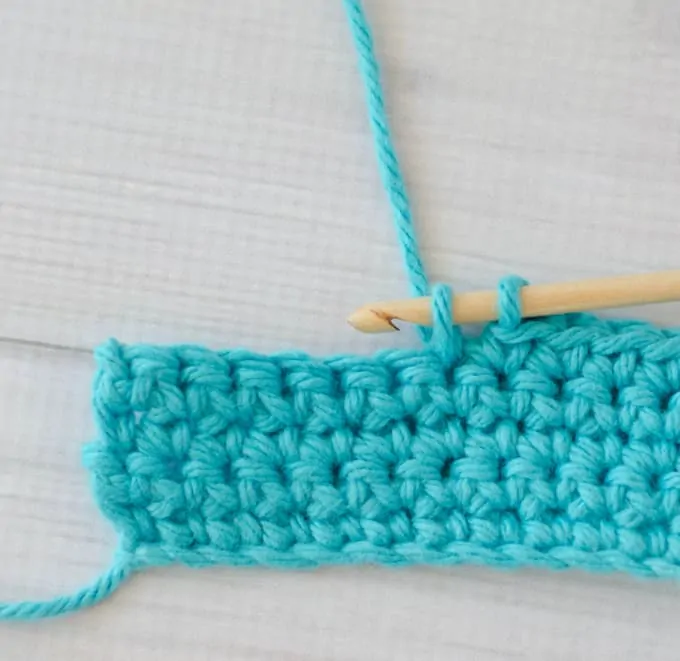 instead.. just pull in the new color.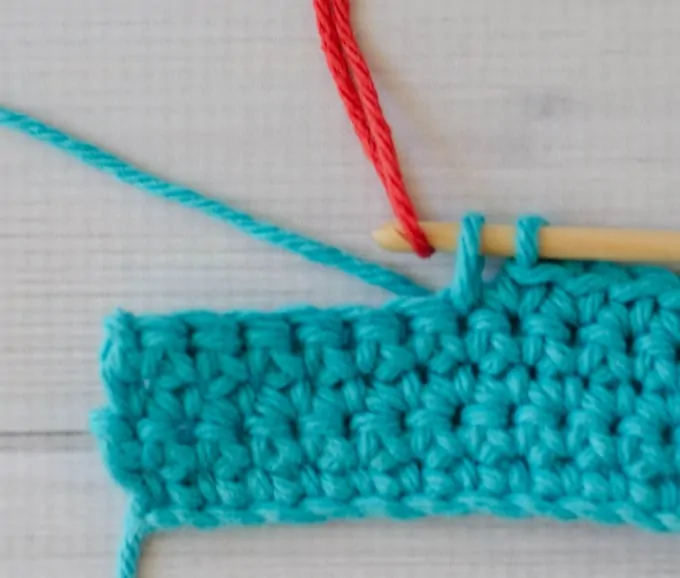 Like so..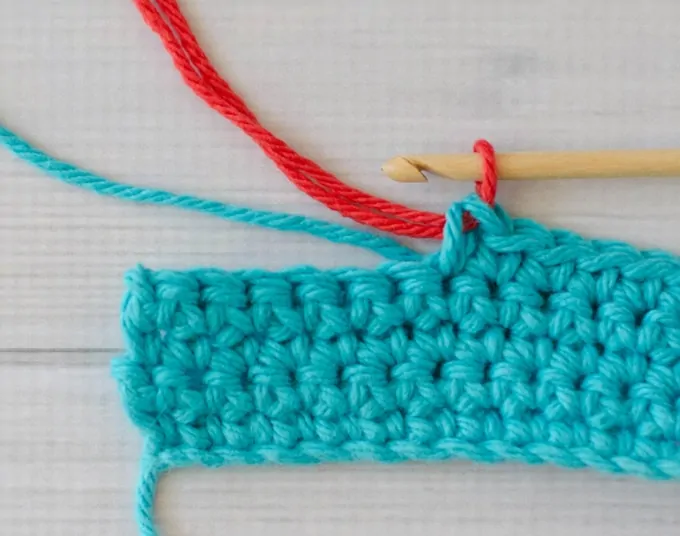 This new loop is the start of the next stitch.  Work the next stitch over both the yarn tail of the new color and the old color you just dropped.  If you are done with the old color, just work stitches over these 2 strands for a few stitches (I usually do 3 or 4) and then cut them.  That way you eliminate weaving those ends in later.  Which I love.  Because who loves to weave in ends when a project is done?  NO ONE!  I try to go slow and make sure the stitches are nice and neat with good tension before I cut off the yarn.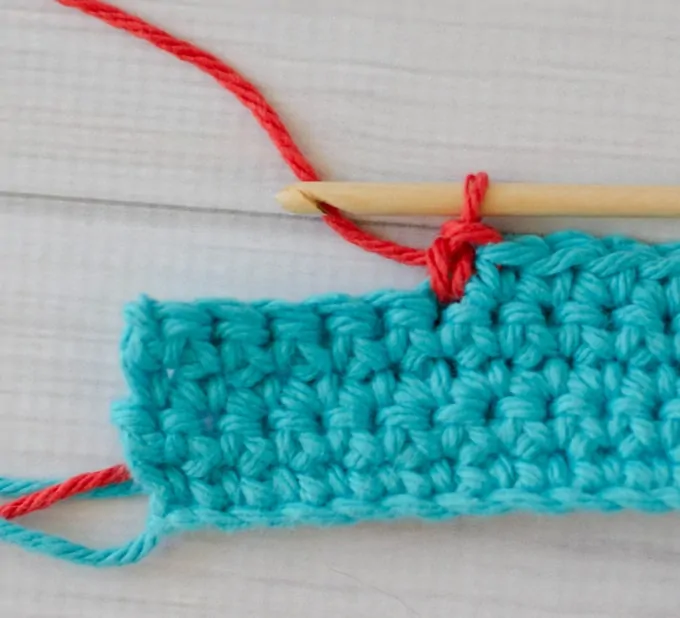 If you will be changing color back and forth, do not cut the ends.  Just carry the unused yarn strand, working over it with your subsequent stitches.  This is called Tapestry Crochet.
Changing color at the end of the row works just the same.  Work the previous stitch up to the last 2 loops and then pull in the new color.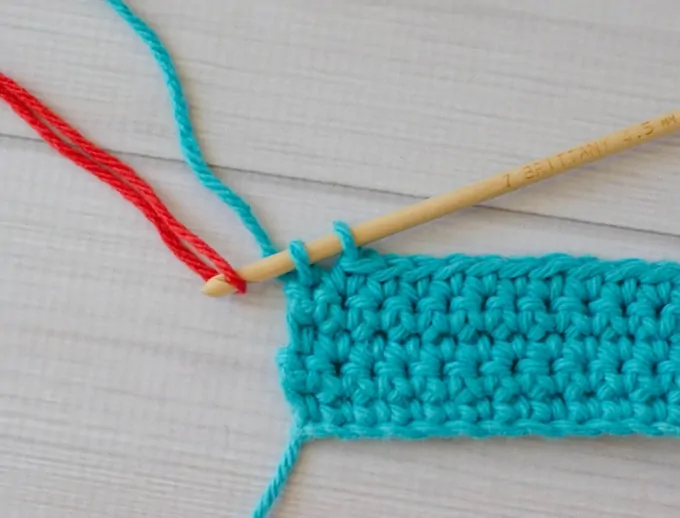 At the end of the row, you may wish to leave the loose ends to weave in later.  If you are working a border on your project, that is a good time to take care of those loose ends.
And there you go!  You now know how to change color in crochet!  Easy peasy!
I love seeing your finished projects! If you enjoyed making one of my patterns I'd love to see yours on Instagram, be sure to tag me @crochet365knittoo.  If you are on Facebook, stop over to the Crochet 365 Knit Too Facebook page or pop over to the Crochet365KnitToo Club and share a photo!  I'd love to see your work!