February 2019 Income Report
Welcome to Month 2 of my 12 Months of Crochet Blog Income Reports.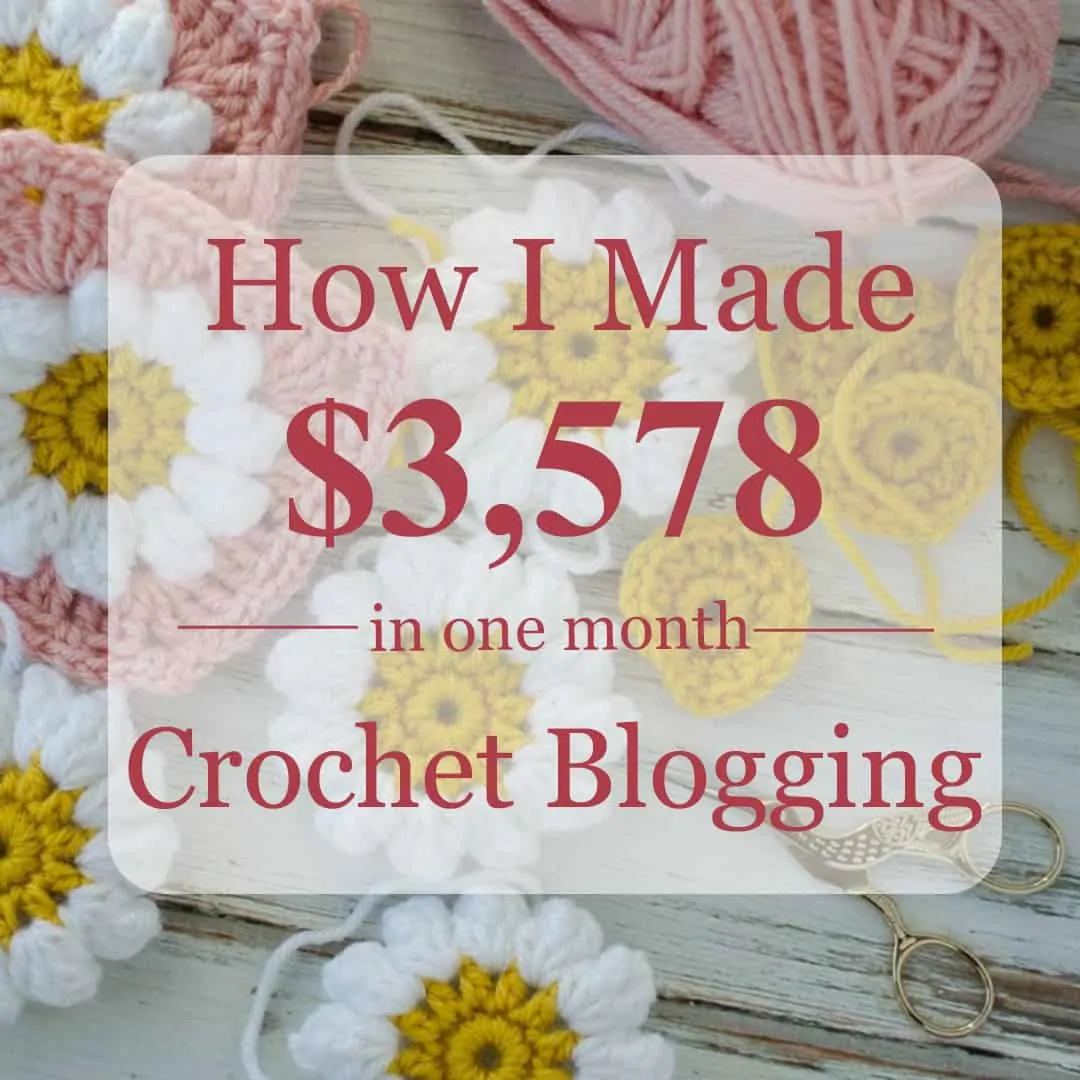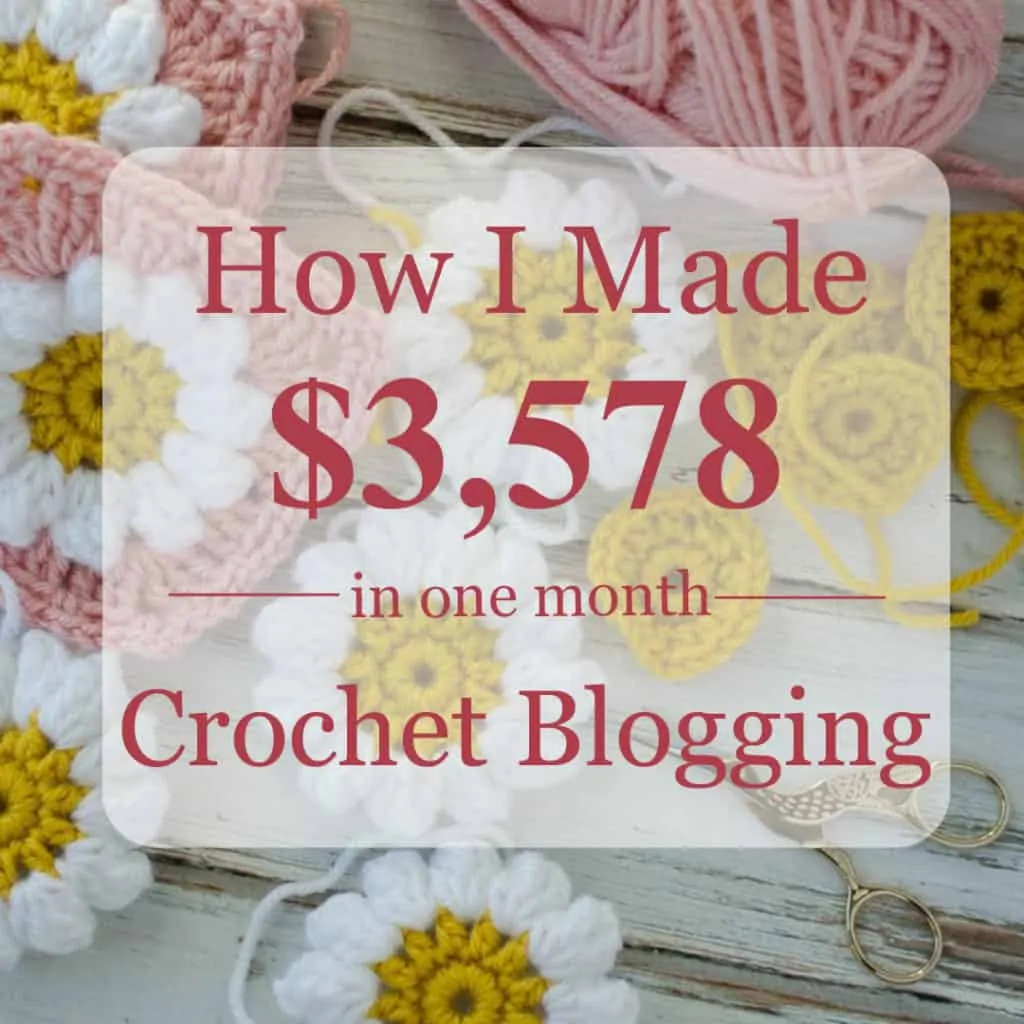 For one year, I am sharing my monthly blogging income and expenses as well as insights to changes made on the blog in the past month.
Why I Publish Income Reports
It can be a little weird publishing income reports for all the world to see (including family, friends and loved ones). They are not intended to brag.  Instead they are meant to be helpful and to show readers, followers and fellow bloggers that it truly IS possible to make a good income online with a small blog, hard work and persistence.
If I can do this.. YOU can do this!
Why JUST One Year of Income Reports?
I've noticed most bloggers eventually STOP sharing income reports. Why? Three main reasons:
Privacy: Sharing income is really intrusive; think about it. Would you publicly post your salary from your day job?  While sharing income statistics are useful on one hand, on the other hand, there are some definite 'cons' to being public with your income.
Relate-ability: As success grows, income can grow to the point that the everyday person just can't relate to it any more. When a reader sees a blogger making 100,000 in ONE month, for instance, it can feel completely out of reach.  That defeats the entire point of publishing income reports–to inspire others to do the same!
Finally it can take considerable time to honestly track and compile the information in a way that is meaningful.
For that reason, this is a one-year project.  Enough to show you what is possible and to inspire you to achieve more with your online business–but not so much that it "overstays its welcome' so to speak.
My hope is that the honesty and transparency that I provide through my successes and failures with my crochet blog over this year helps you on your blogging journey!
Start a Successful Blog Today
If you are interested in starting a successful blog for yourself, here is a great get-started guide starting at just $3.95 a month (this low price is only through my referral link).
Let's dive into the February 2019 Income report
February 2019 Blogging Revenues
Total Revenues from Crochet 365 Knit Too:  $3,578
The number above does not include blogging expenses. Some of the expenses that I incur on a monthly basis include the following:
Here is the income breakdown:
Adthrive: $1,850
Kitted Patterns:  $0
Pattern Sales on Etsy & Ravelry:  $1,163
Affiliate Income: $565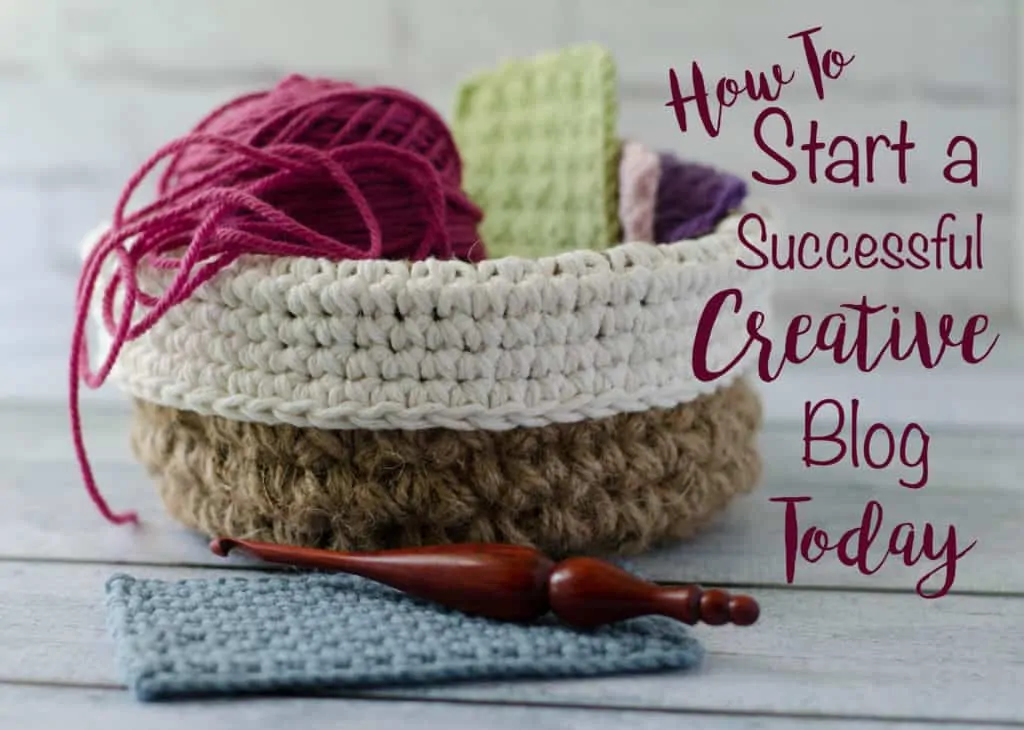 Changes in February
Recently Published Blog Posts:
None.  Yup.  You read that right.  We actually MOVED in February and life was too crazy to get up any new blog posts.  Isn't that a beautiful thing?  To think that all the fun crochet patterns I've created over the past almost 2 years are still out there "working" for me even when I needed some time "away".  I did stay in contact with my readers through my weekly emails and kept them up to date with crochet news I thought they would enjoy.
February is month 2 of the first quarter, which means that advertising rates are not as dismal as January 1st, but not as fabulous as the fall "high crochet season".  I've been very pleased with Adthrive who manages ads on my site.
Ad revenue is paid in "revenue per mille" or rpm for short.  "Mille" is Latin for 1,000.  So rpm represents a rate per 1,000.  Adthrive (and most other ad providers) measures pageview rpm, which means that the rate is a certain dollar amount for every 1,000 pageviews.  For instance, if the rate was $10 rpm and I had 1,000 pageviews, I would earn $10.00.
In reality, the rate goes up and down and advertisers "bid" on your site.  A lot of factors contribute to ad rates including where traffic comes from (search engine traffic like Google will pay "more" than traffic from social media like "Facebook).  The rate also changes depending on how much time spends on your page and on your site and how many pages they visit.  You aren't provided all the little nuances.  The ad company just averages everything together and gives you a pageview rpm.  This rate can be different from one site to another and even though you may think you are "exactly" like another blogger, you could be making a completely different rate than your blogging buddy.
Overall February ad revenue was down from January by right around $100.  But February was a 28 day month and January was a 31 day month.  If I divide the total ad revenue by the number of days, February ad revenue was $66 per day and January was $63 per day.  That's an increase.
There were 2 other changes in February over January.  The company that sells kits based on my patterns pays quarterly.  So in January, I received a large payment for September through December.  (I'd love to record this as it is "earned" like the other income, but that information is not provided on a 'real-time' basis.)  This month, I did not receive that chunk of change.
The other February change is that I participated in a pattern bundle which increased my affiliate income for the month.  These opportunities come up once in awhile and I really weigh out the profit potential against whether or not I think my readers will like the opportunity.
One thing that is important to understand is that blogging income IS NOT like receiving a paycheck from an employer.  Blogging income goes up and down–sometimes by a lot.  So it's important to look at income over a longer period of time.  I'm growing overall and that makes me happy.  A year ago, I would not have believed I would consistently be making this kind of money month after month.
Pattern sales were pretty close to what they were in January.  I'd consider this an "increase" even though it technically it is not just because there were 3 less days in February yet I made just about the same amount of money.  I sell two types of patterns on Etsy and Ravelry:  premium patterns that are not available on the blog and ad-free patterns which are blog patterns that are formatted for easy reading.  I offer the ad-free patterns as a service to my readers at their request.  However the free patterns are always available for free on the blog for those that prefer them that way.
A Final Word About Expenses:
Last month a few of you emailed inquiring more about expenses.  I don't list out expenses line by line because expenses can vary so much.  At the moment I am working off stash yarn — much of what I bought last summer.  And yarn (and other) costs can vary depending on the size of a project. It also is up to the individual blogger whether or not they purchase things that either (1) make themselves more efficient (like a social media scheduler) or (2) educate.  There are plenty of crochet bloggers who do not use schedulers and never take a course or read an ebook.
The reality is that this crochet gig has the potential for high revenues with minimal expenses.
Click here to read more on how to get started for just $3.95 a month (this low price is only through my referral link).
What Happened In Our Lives This Month:
WE MOVED.
This turned out to be a really time consuming process.  We moved our boxes in multiple trips in January. Then picked a day in February and hired movers for the "big stuff".  Then spent weeks after that moving more stuff.  I know.  Longest move ever.
I actually get a blog/craft room in the new house so I'm pretty excited about that.  There will be some painting and new flooring before I can fully set that up…so for now my crochet world is in well labeled boxes.  Organizing my yarn by color was the best decision ever.  Just having a box with a color or two labeled on the outside has been a lifesaver. Here's the shelving system I bought a few months ago that worked great in the old house.  It assembled quickly and came apart easily too..so I can set it back up in the house when I'm ready.
Thanks for reading to the end of Month 2 of my Year Long Income reports.  Drop me a line in the comments and tell me what you think!
~ Cheryl