Crochet Poncho Patterns for Every Season
This post may contain referral/affiliate links. Please read my disclosure for more info.
If you are looking for some gorgeous crochet poncho patterns to add to your outfits this year, look no further!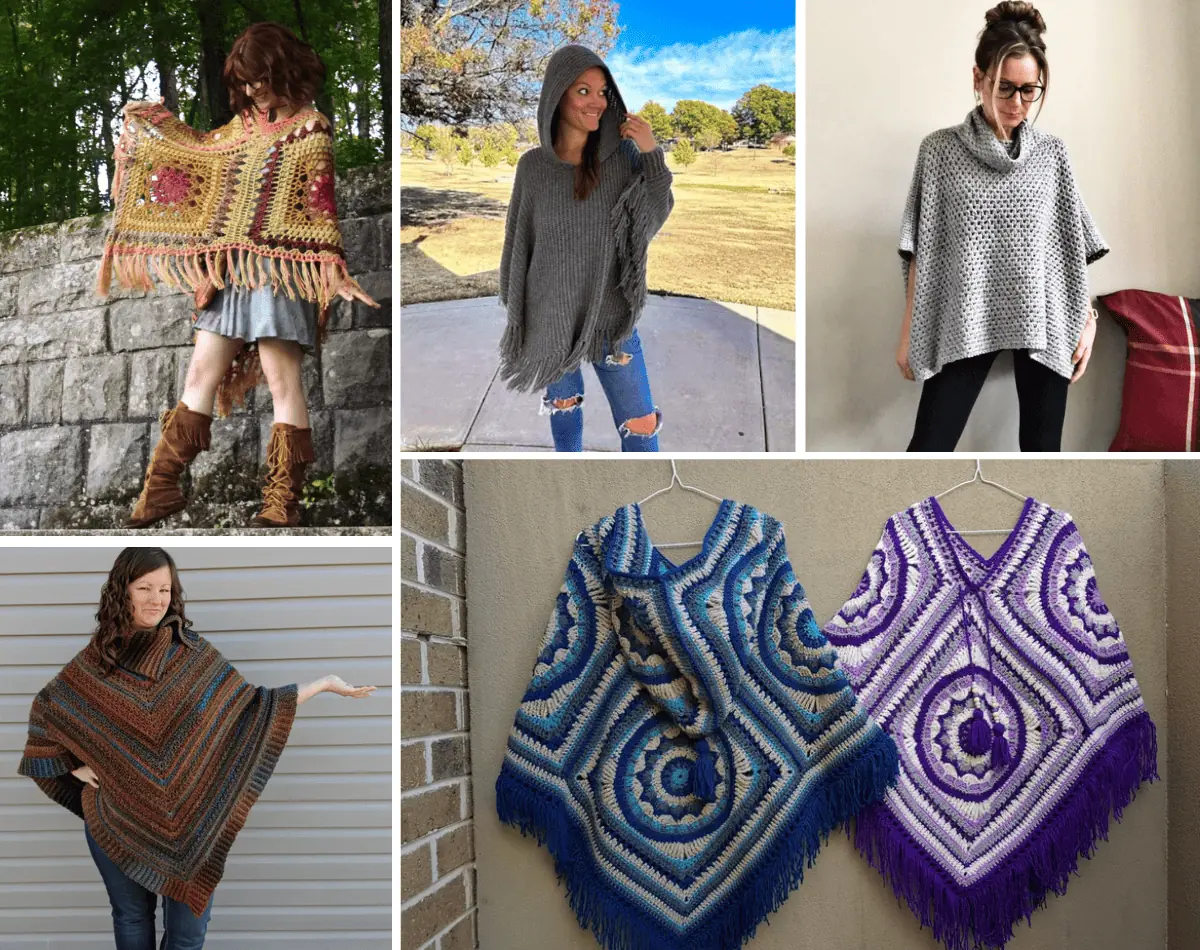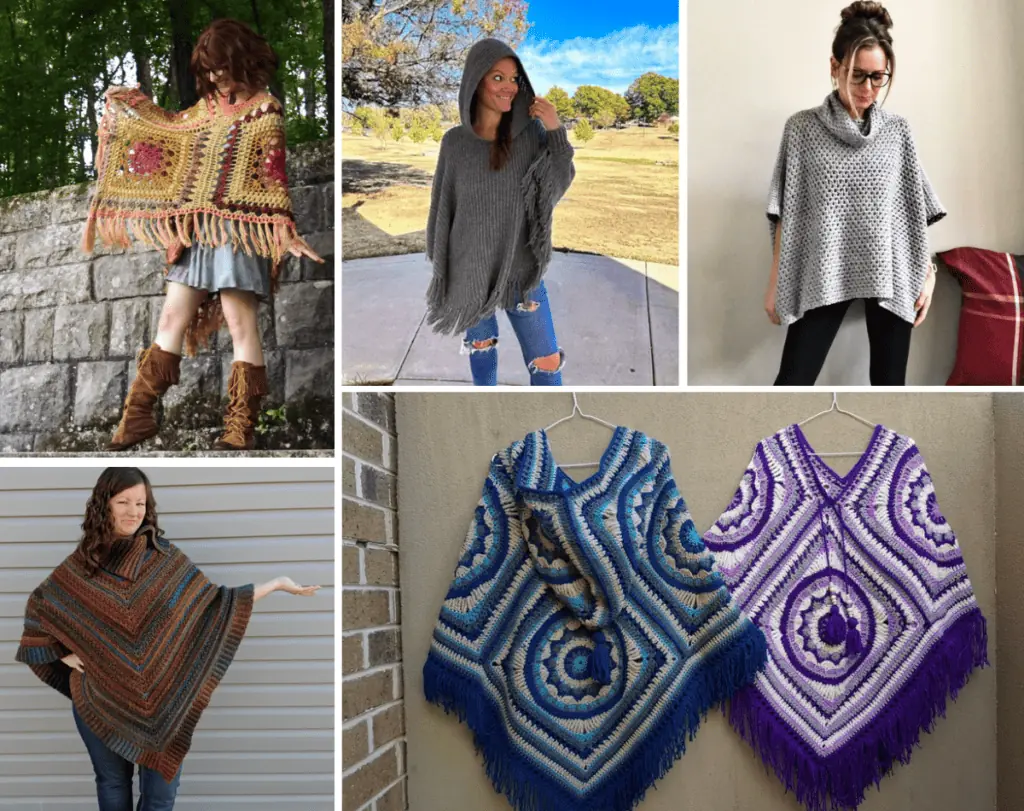 When you are done reading this post, I'm pretty sure you're going to want to fill your closet with crochet ponchos! So fun!
Most of these patterns use a variety of basic crochet stitches, so make sure that you know how to work a single crochet stitch, double crochet stitch, and slip stitch (sl st). Since these great patterns won't take a long time to complete, your cute crochet poncho is just a few steps away!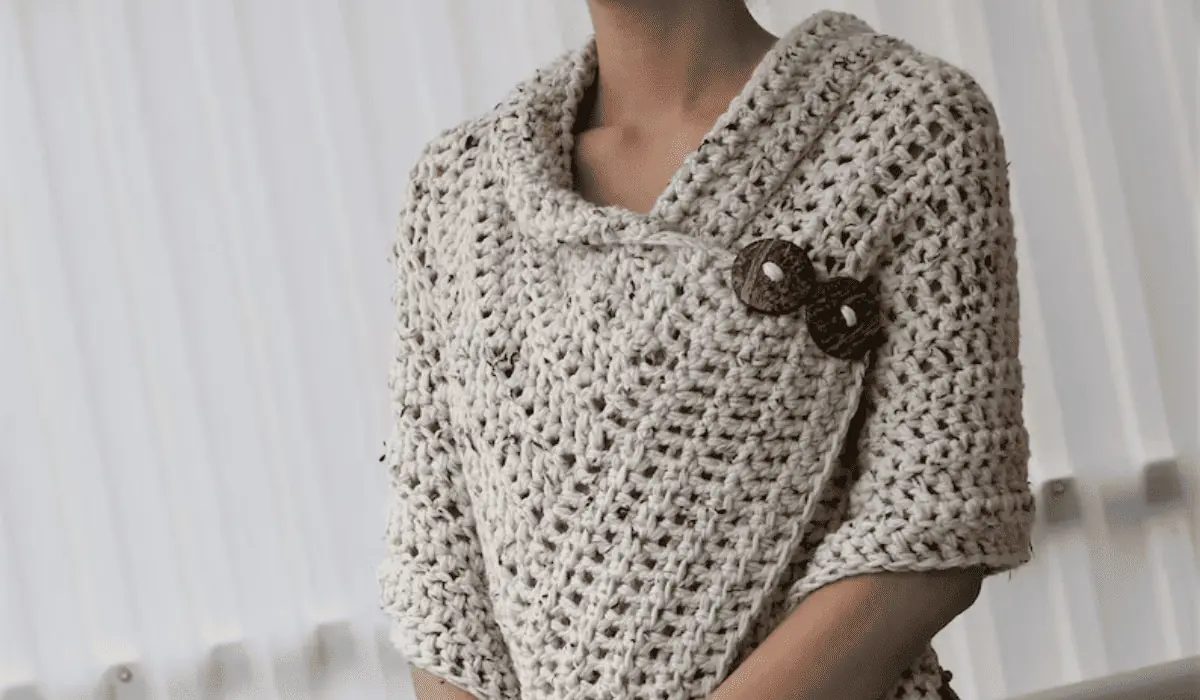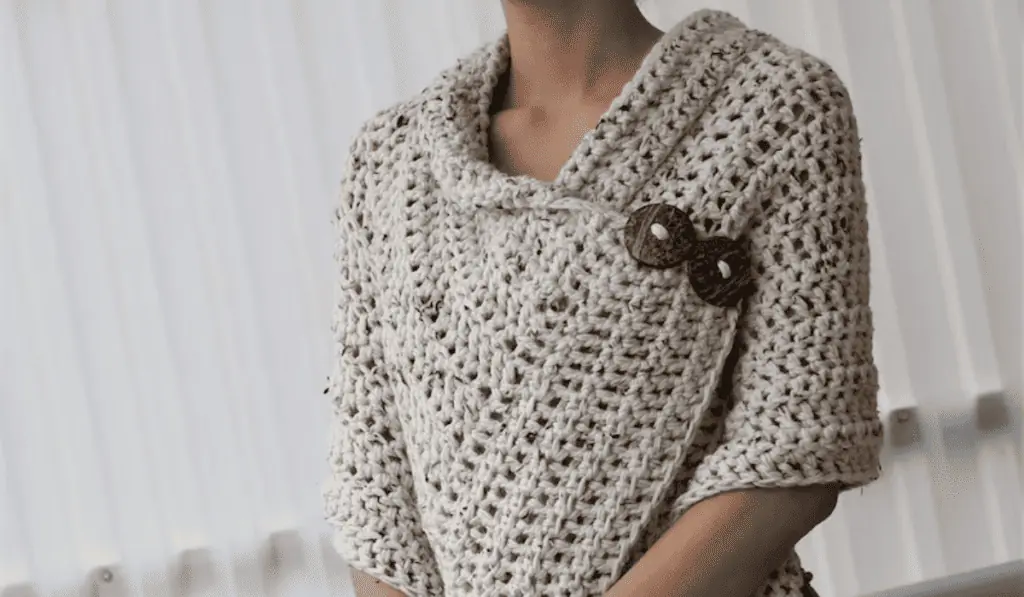 Azali Crochet Pancho
This stylish poncho is by The Easy Design and I love that it has some options for you on how you want to wear it. You can unbutton it and wear it as more of a shawl or turn it into a scarf depending on your needs. There are also two options, one made out of bulky or medium yarn, depending on the season.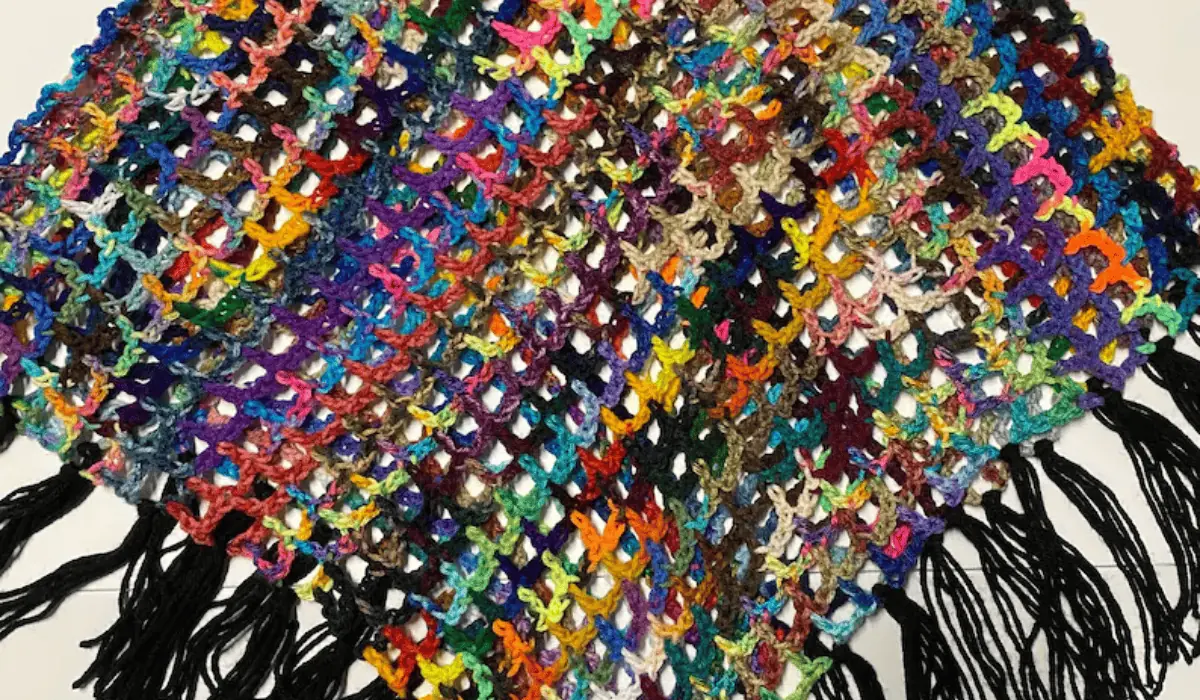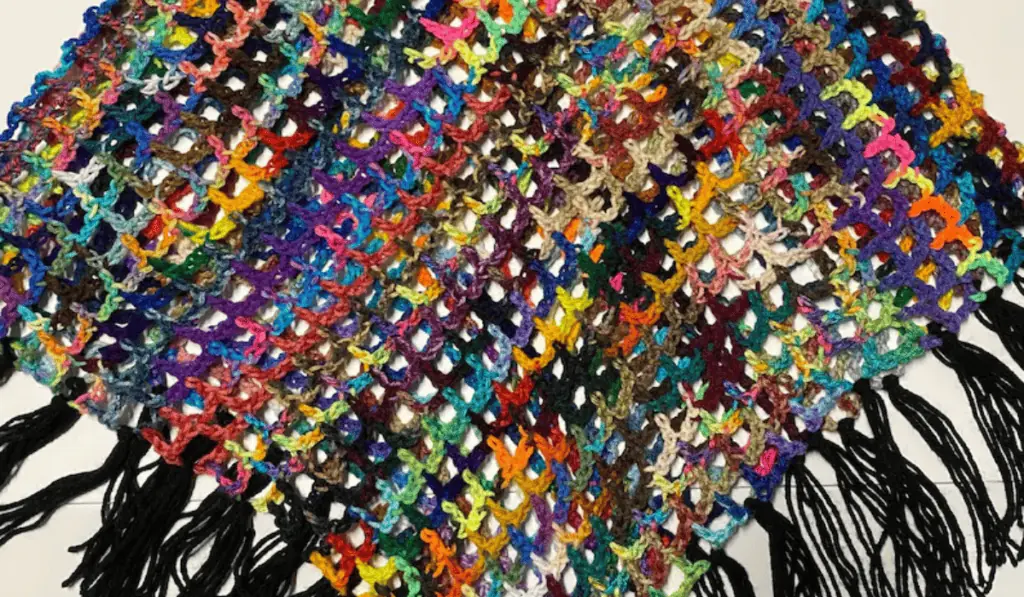 Three-Hour, Three-Dollar Crochet Poncho
If you are looking for a simple poncho design, this gorgeous drapey poncho by KJ Bryan Designs is the perfect choice for an easy gift that is still going to look absolutely beautiful. Plus, this is a beginner-friendly pattern that only uses basic stitches.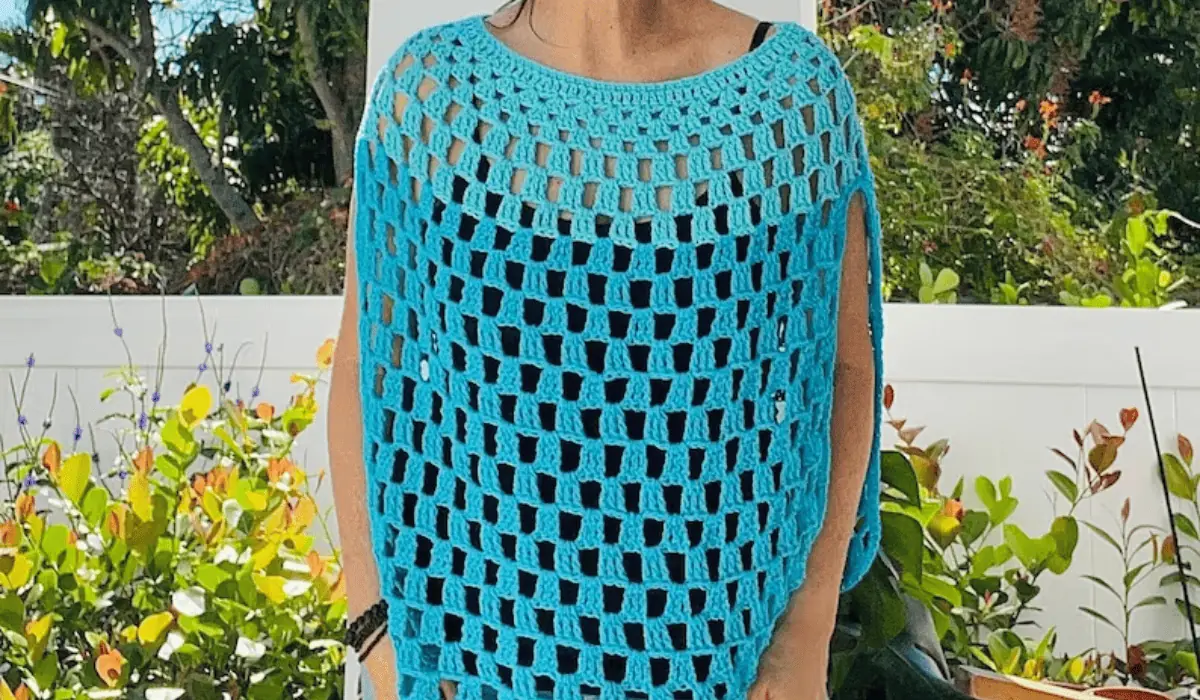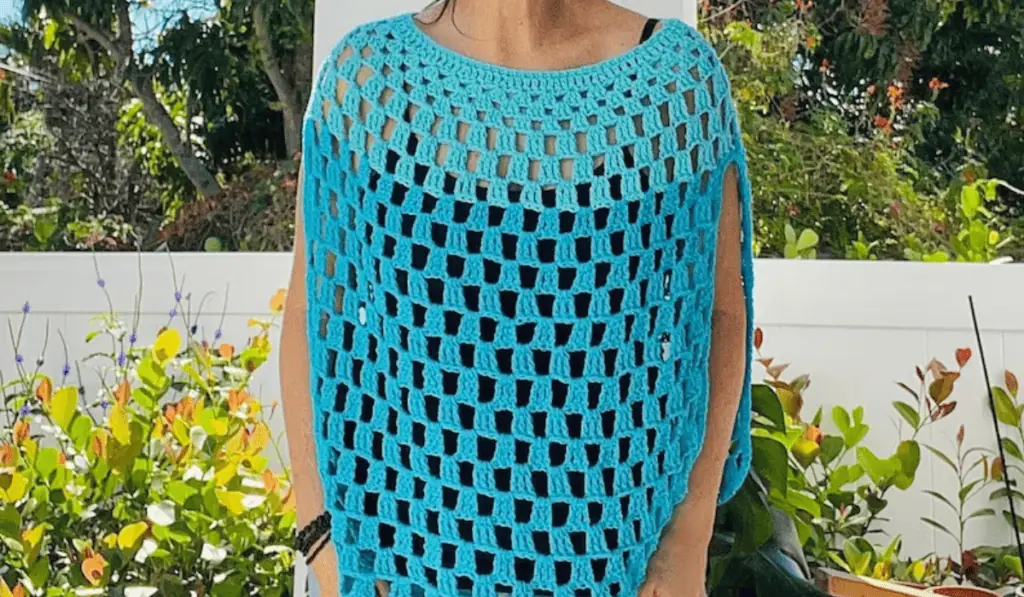 Lily Boho Poncho
This simple rectangle lightweight poncho is by LM Handmade Boutique! I love how you can wear this crocheted poncho in different ways; it changes the look so much. The high cut makes it such an amazing poncho pattern.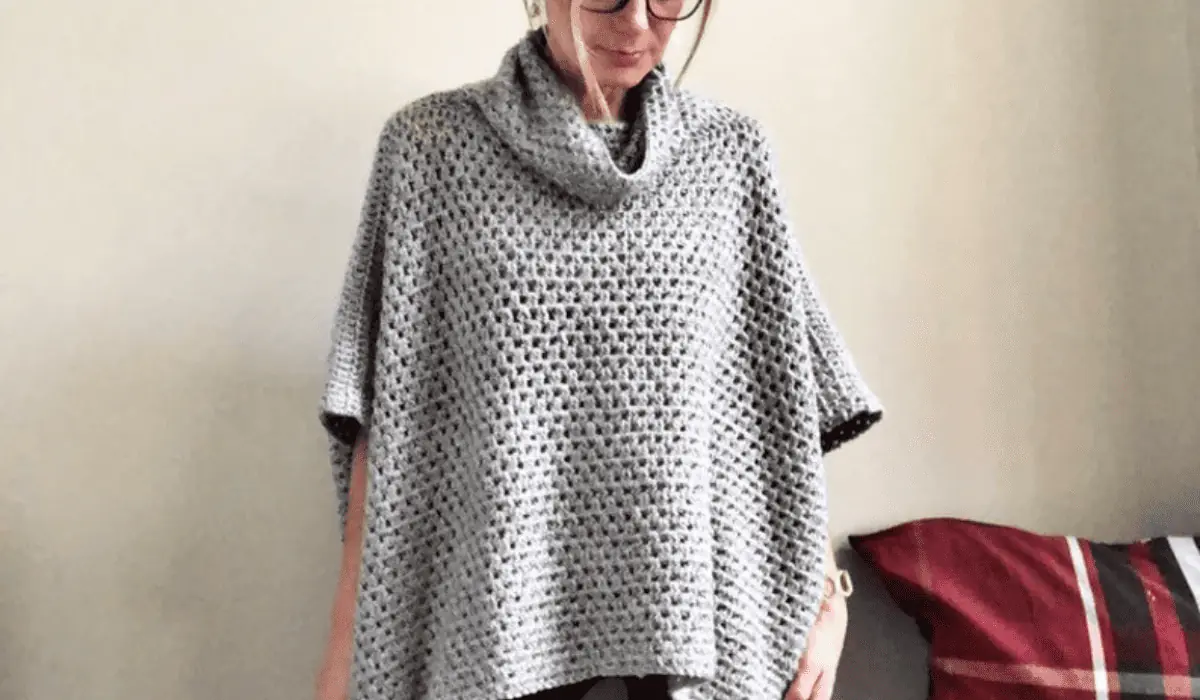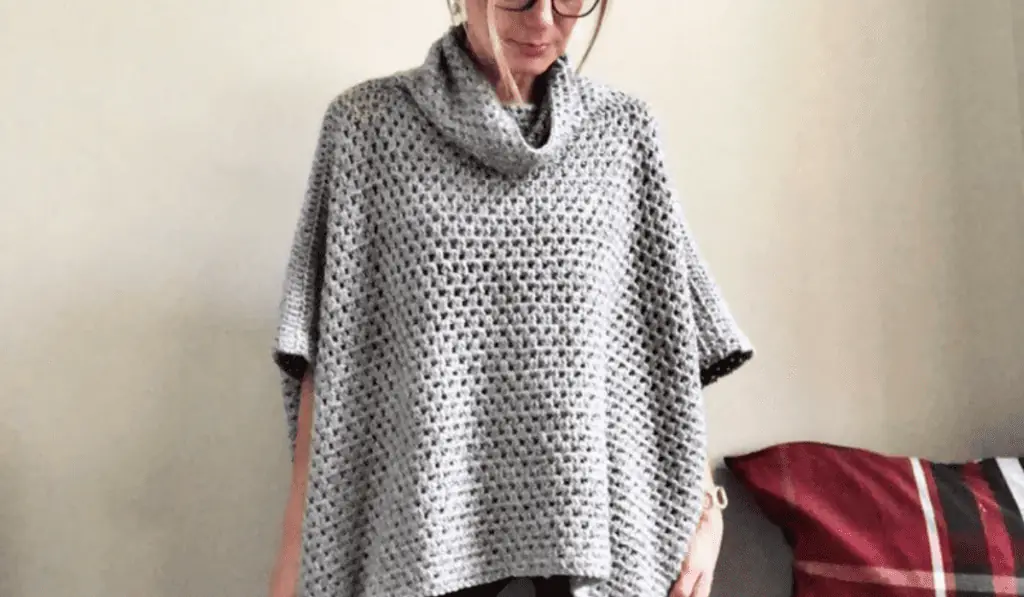 Park City Poncho
Who wouldn't love a gorgeous poncho? This classy pattern by Ruby Webbs is perfect for the cooler months and you can wear it so that it is straight across on the bottom, more like a square poncho, or turn it sideways so that it looks more like a traditional poncho. This would really make the perfect fall poncho since it's not overly heavy like a winter poncho would need to be.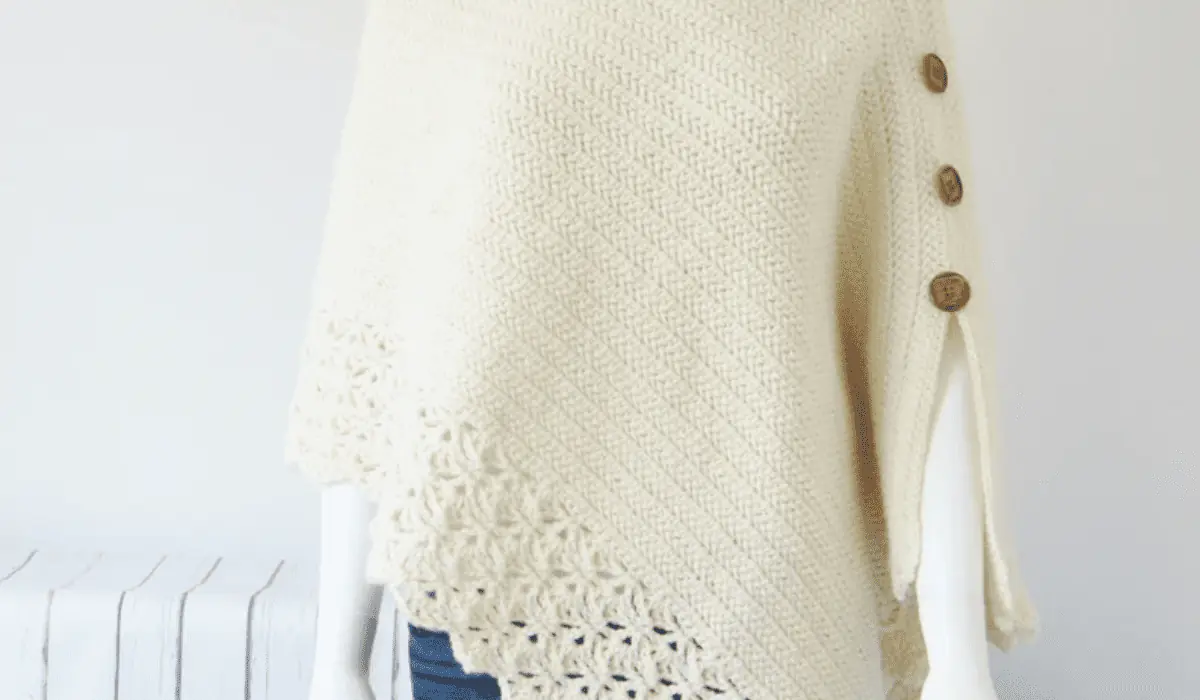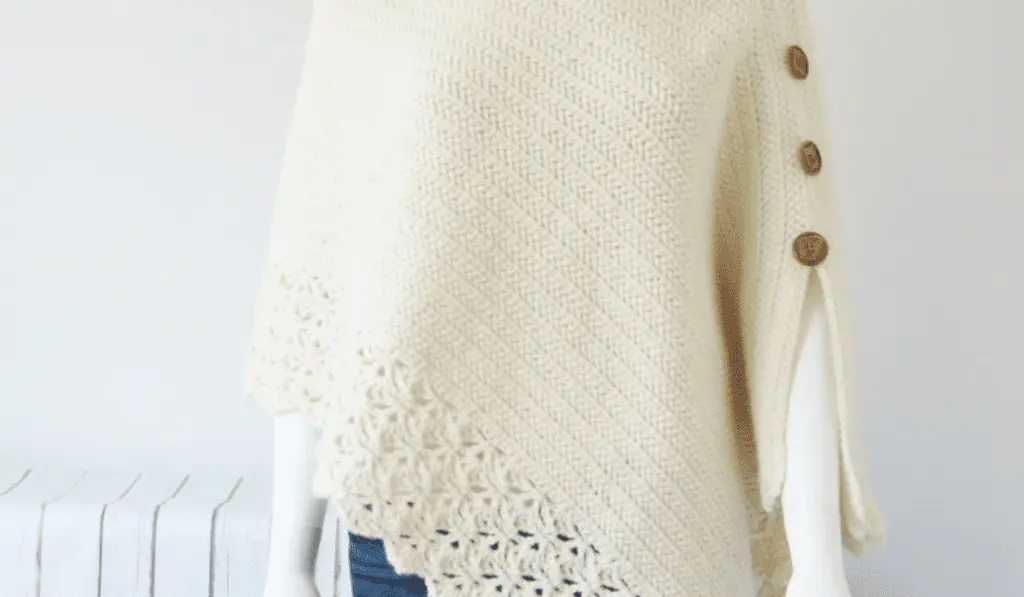 Asymmetrical Poncho
Tired of square ponchos? This beautiful asymmetrical crochet poncho pattern is by Crochet Baby Boutique. My favorite part has to be the lace detailing along the bottom. It truly sets the pattern apart.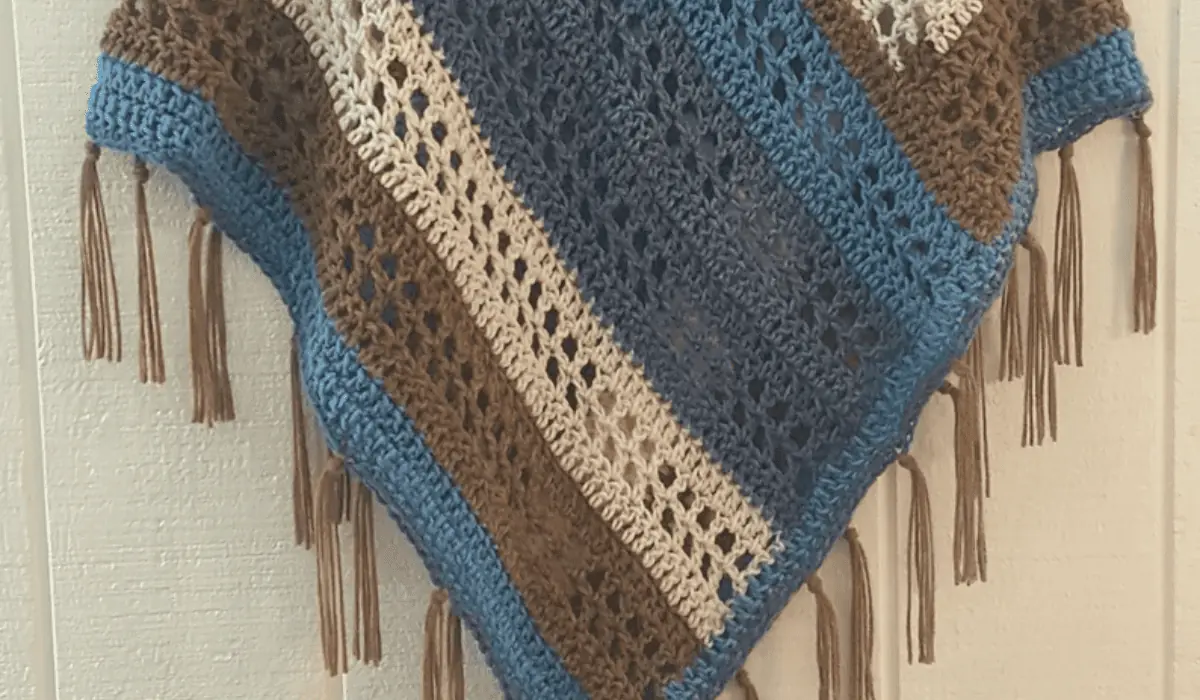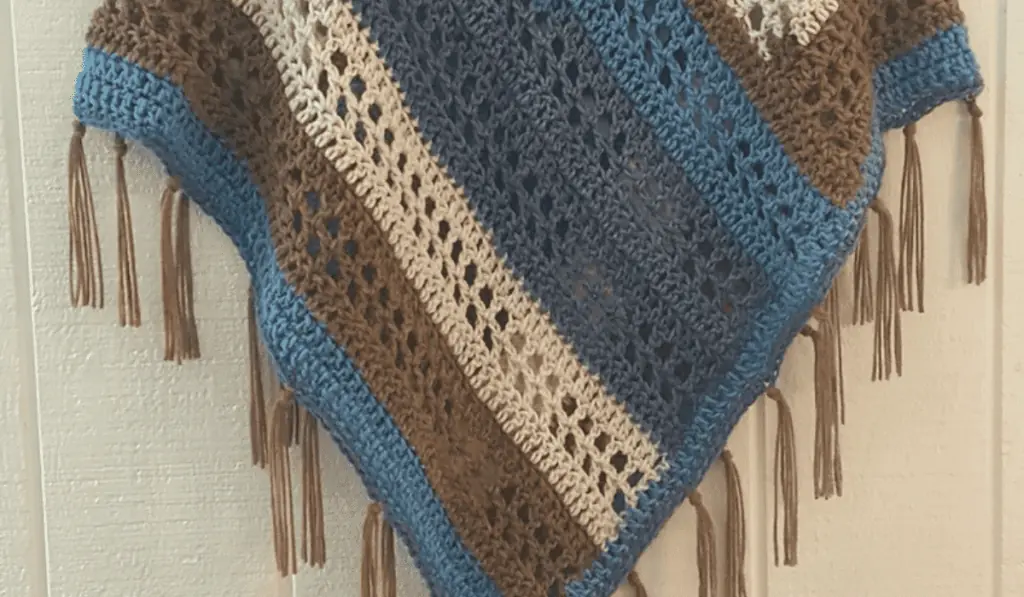 Tassel Fringe Poncho
If you want a self-striping yarn vibe that uses easy stitches, this pattern by Kathy's Crochet Closet is for you! It uses Bernat Pop and makes such a beautiful poncho. This fun project will not take too long to work up, so you can have a gorgeous handmade piece in no time!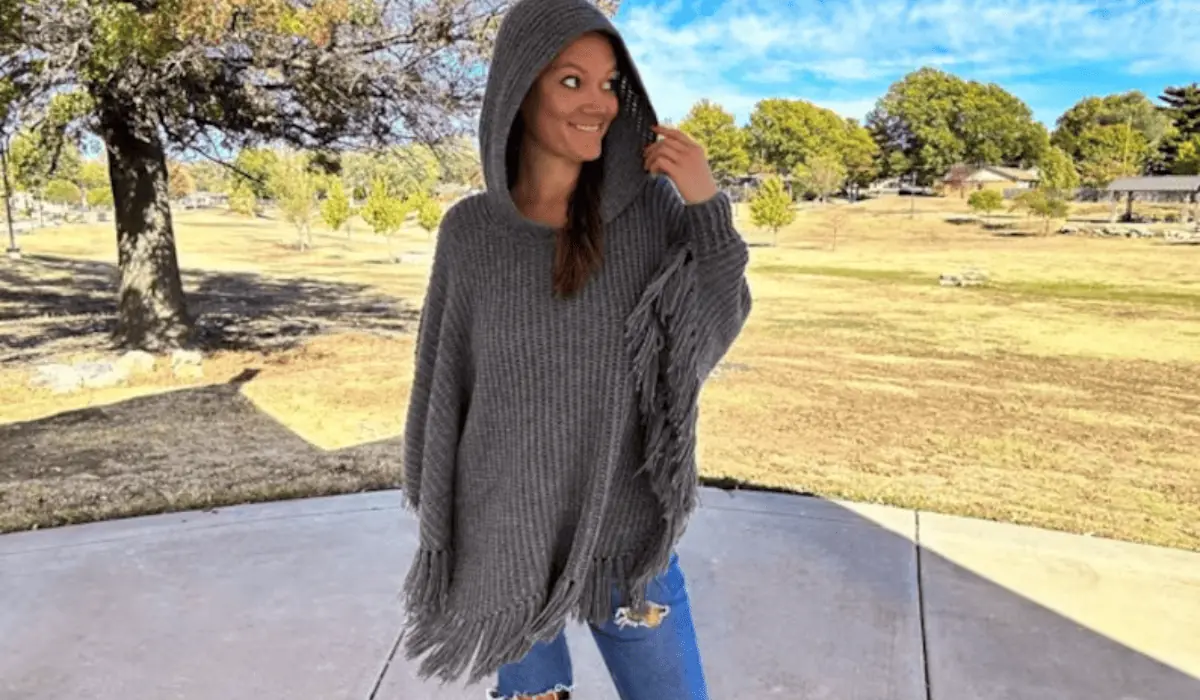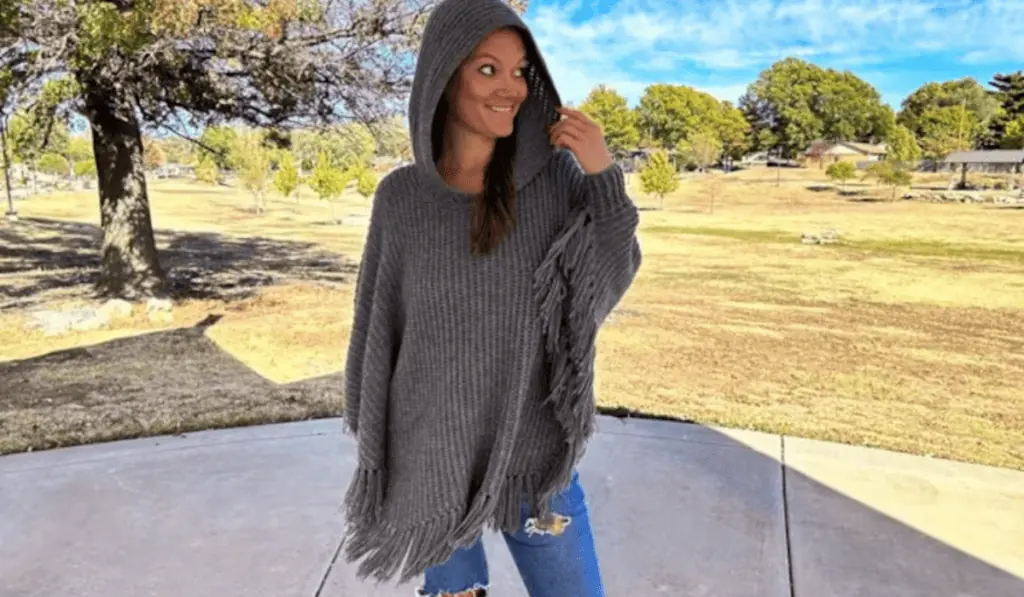 Lori Poncho
This gorgeous hooded poncho is by Heart Hook Home! I love all of the fringes around all the edges as well, but they are optional in the pattern if it's not quite your style. This is such an adorable piece that would really go with any outfit and it's made in two adult-size options, 'One Size' and 'Plus Size' to hopefully encompass everyone's needs.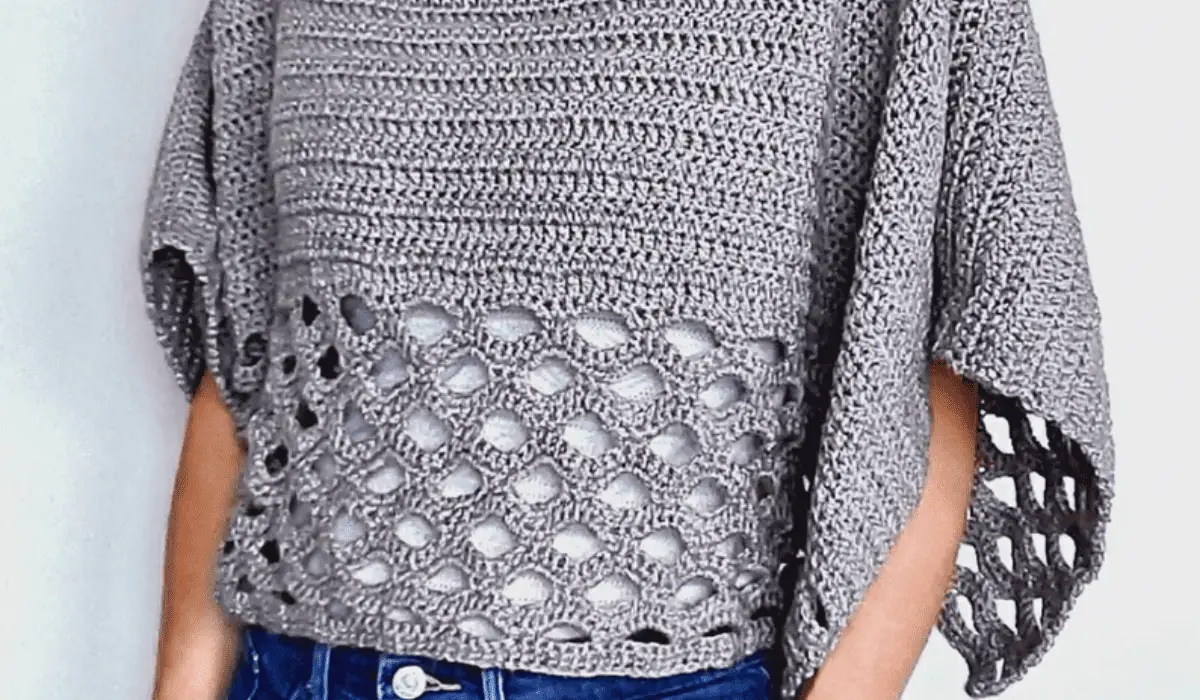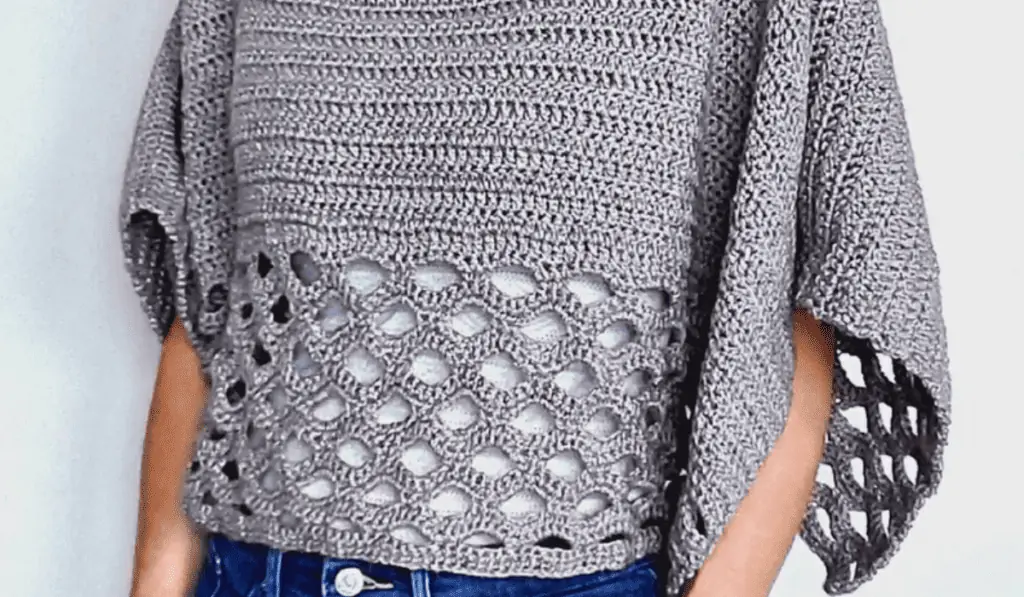 Lightweight Shell Poncho
If you're looking for a different take on the poncho body, this pattern by Chezpascale is perfect. This pattern takes your traditional oversized poncho and turns it into something gorgeous and modern with a shell vibe, making it something you want to add to your collection of poncho patterns.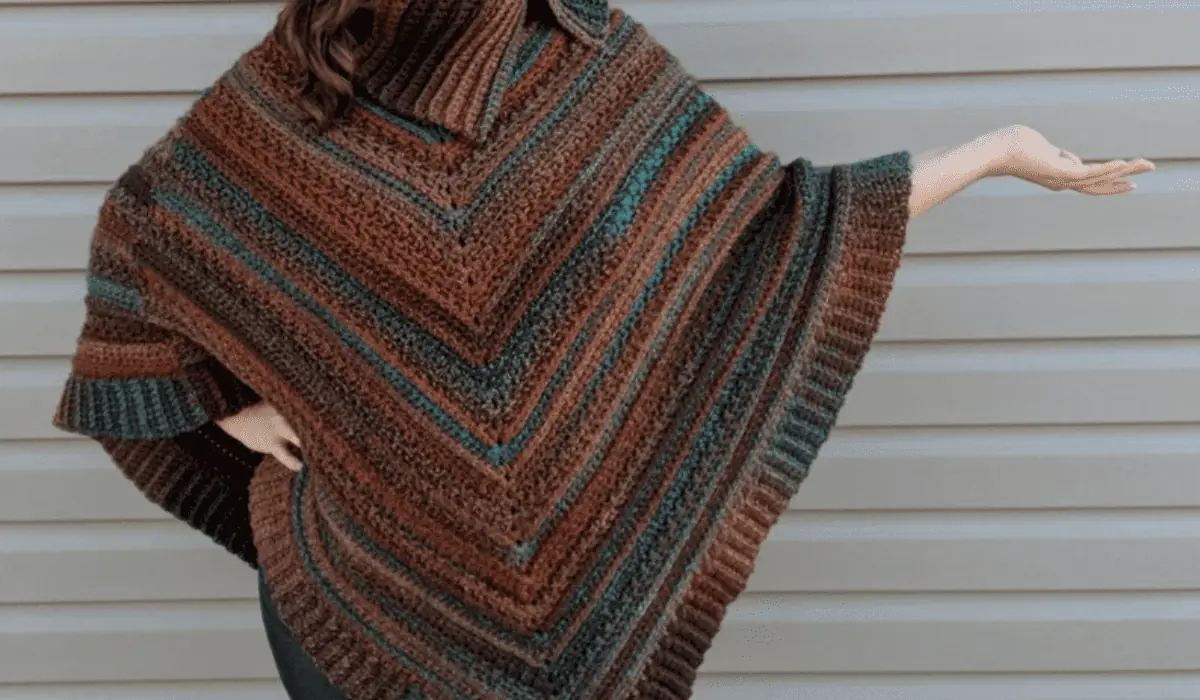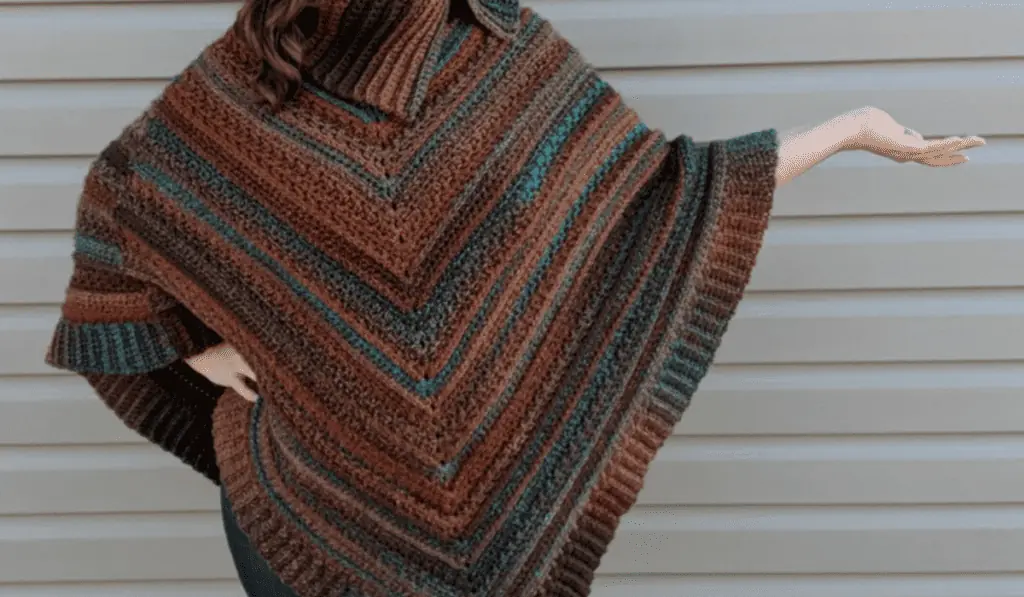 Crochet Cowl Neck Poncho
If you want a warm, cozy poncho, this pattern by I Need It Crochet Studio features a high neck and bulky weight yarn that will be the perfect addition to your winter wardrobe. So cozy!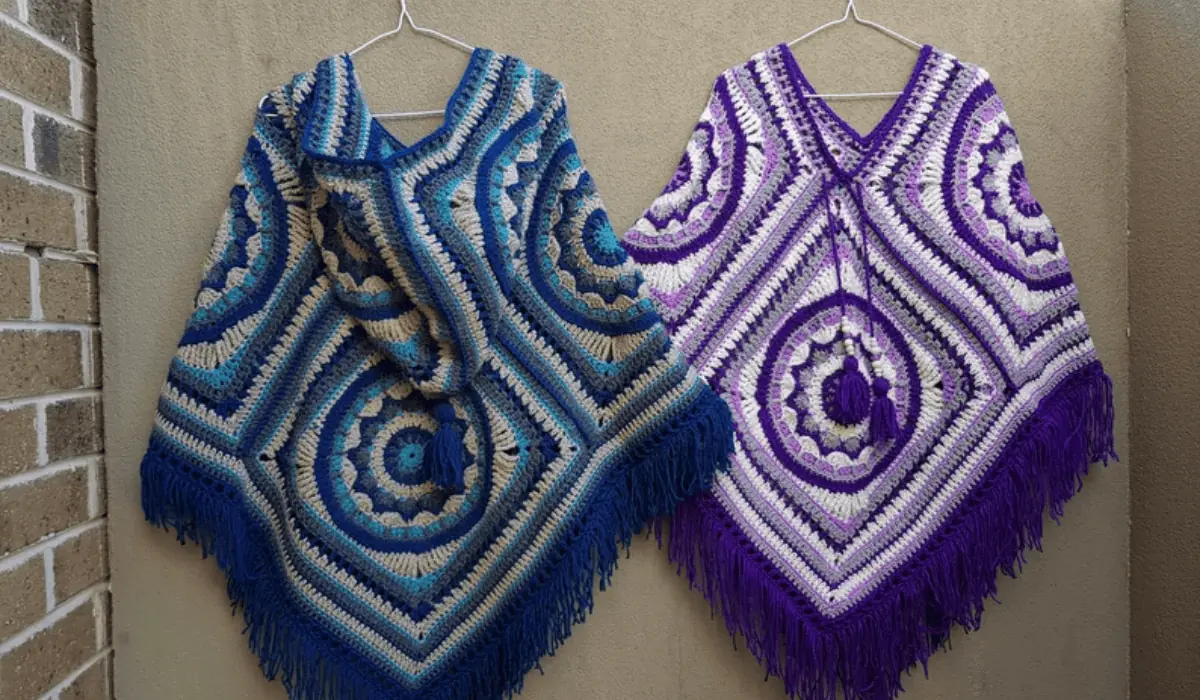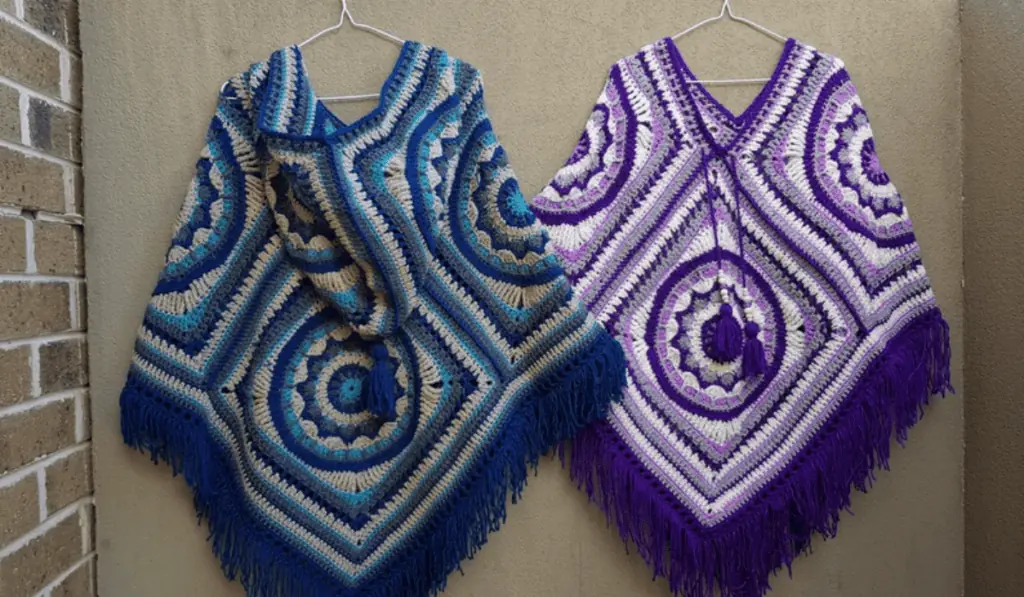 Bonnie Boho Poncho
If you still want to look boho chic in the winter months, this pattern by Billy Fifty Sewing is going to be a must-make crochet project for you! I love the granny square style of this poncho with the hood. Plus the amount of fringe at the bottom edge really makes this poncho for me.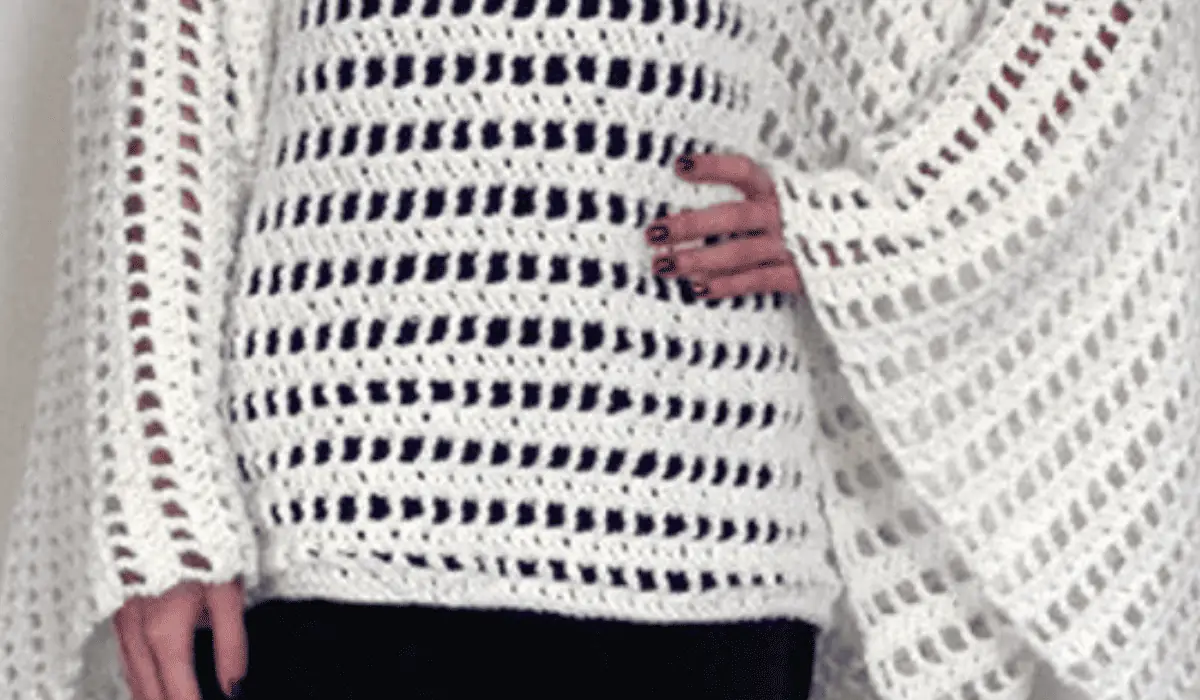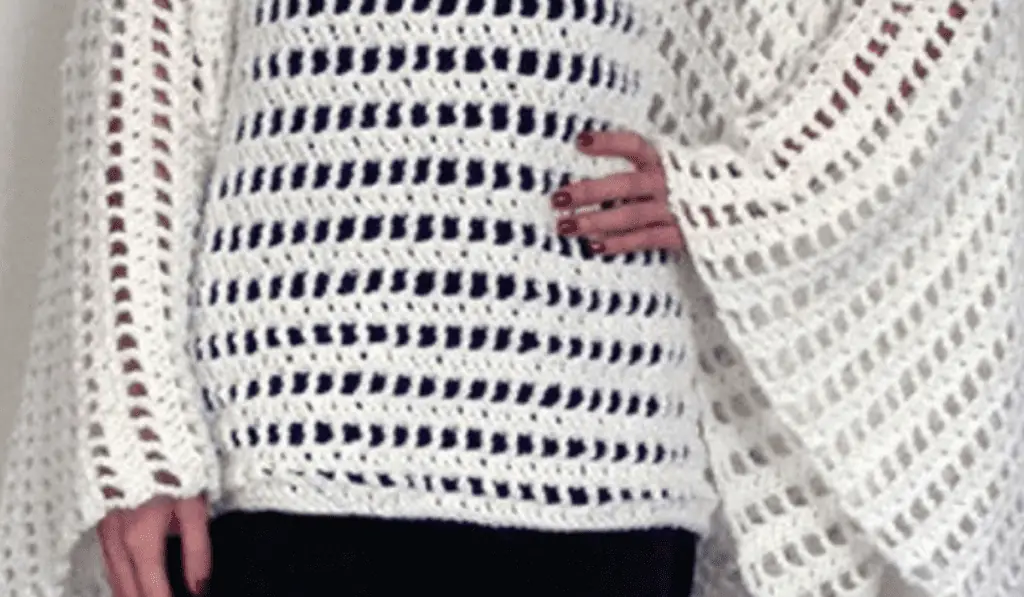 Striped Poncho
This elegant poncho by Crochet Spot Patterns is roomy and airy enough that you won't feel overly warm, which is perfect for cool spring days. This is a pattern you might want to make in multiple colors of yarn because you enjoy crocheting it so much.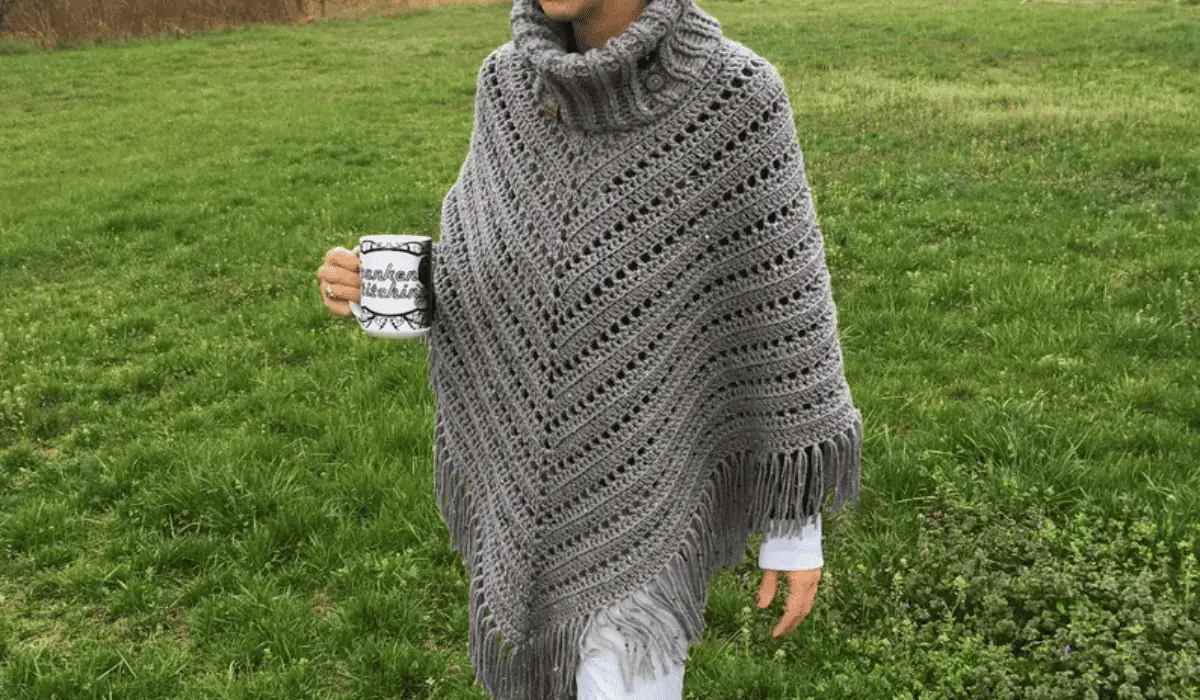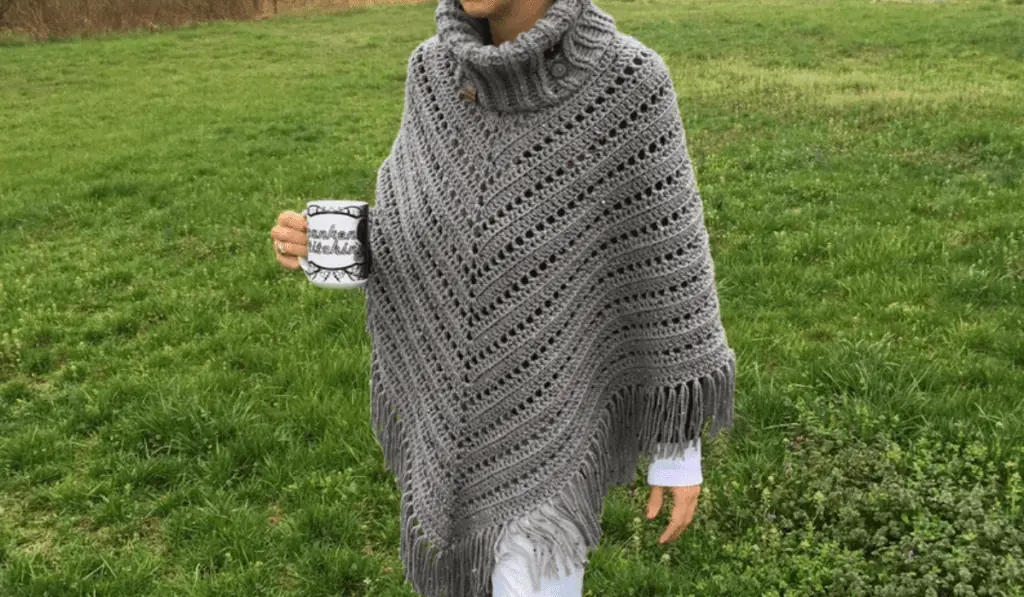 Crochet Turtleneck Poncho
This stylish poncho by Franken Stitching is so cute! It was made with a nice, aran-weight yarn, so the end result will be thick while still being a soft yarn so that it is cozy. This pattern really has some beautiful stitches results in a simply beautiful crochet garment.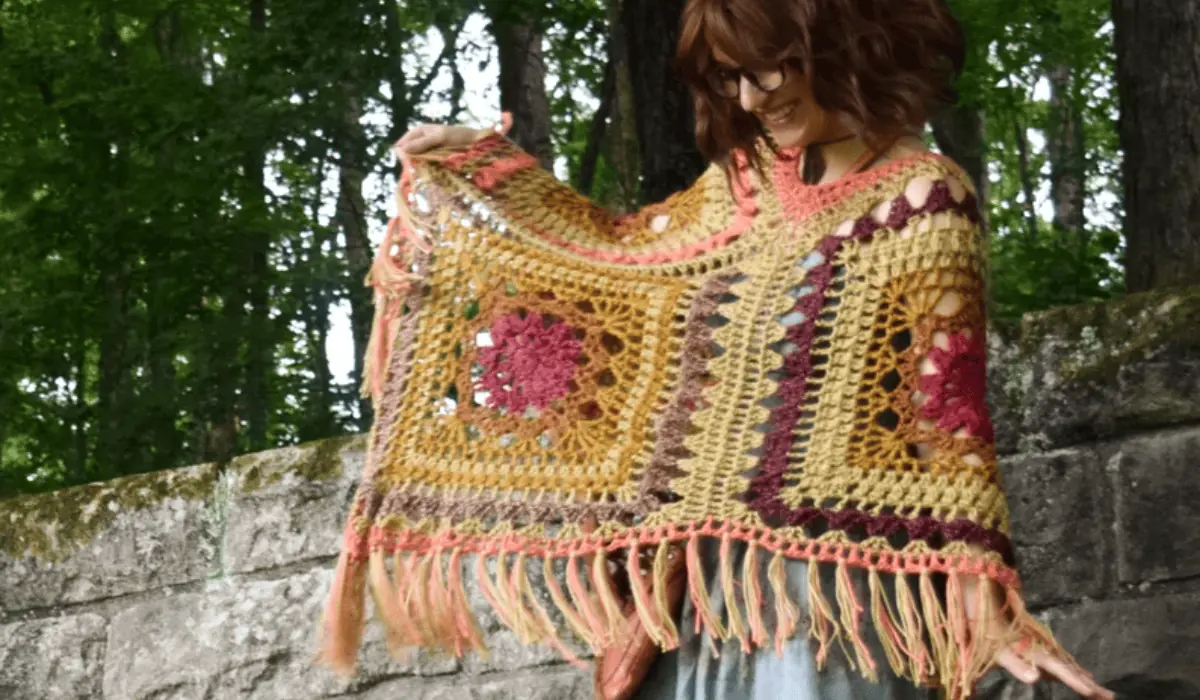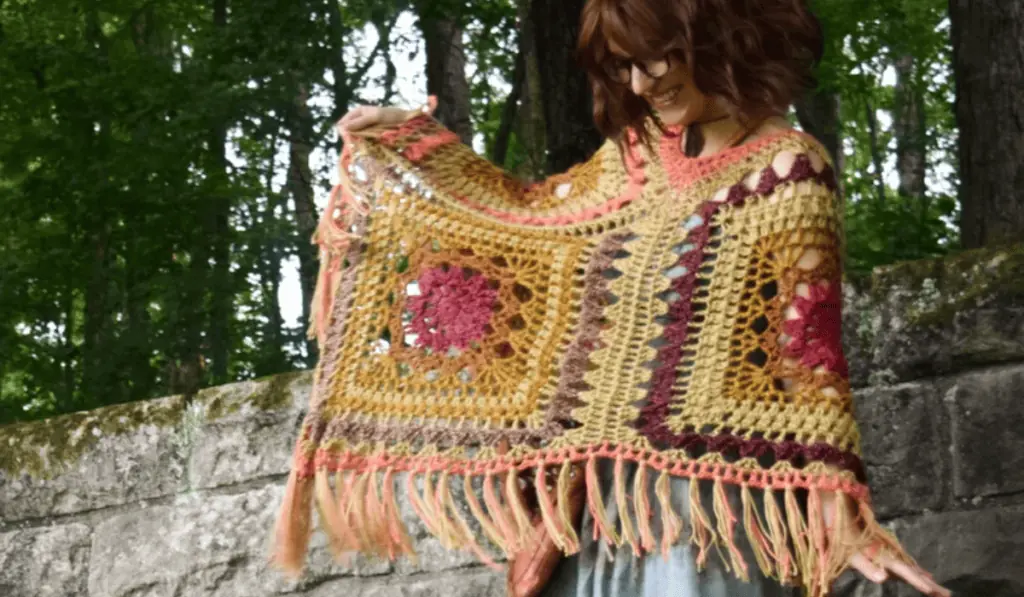 Kismet Poncho
This beautiful project by Morale Fiber is a crochet garment you're never going to want to leave home without. If you have a variety of acrylic yarn laying around, this could also be a fun challenge as a stash buster!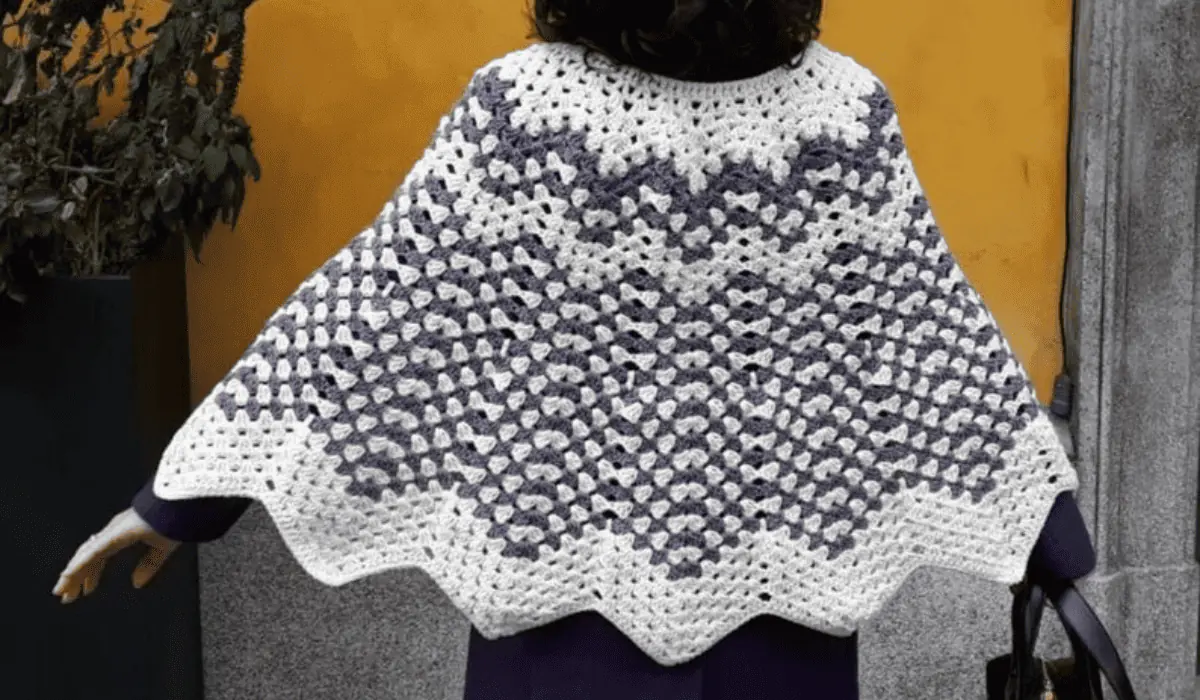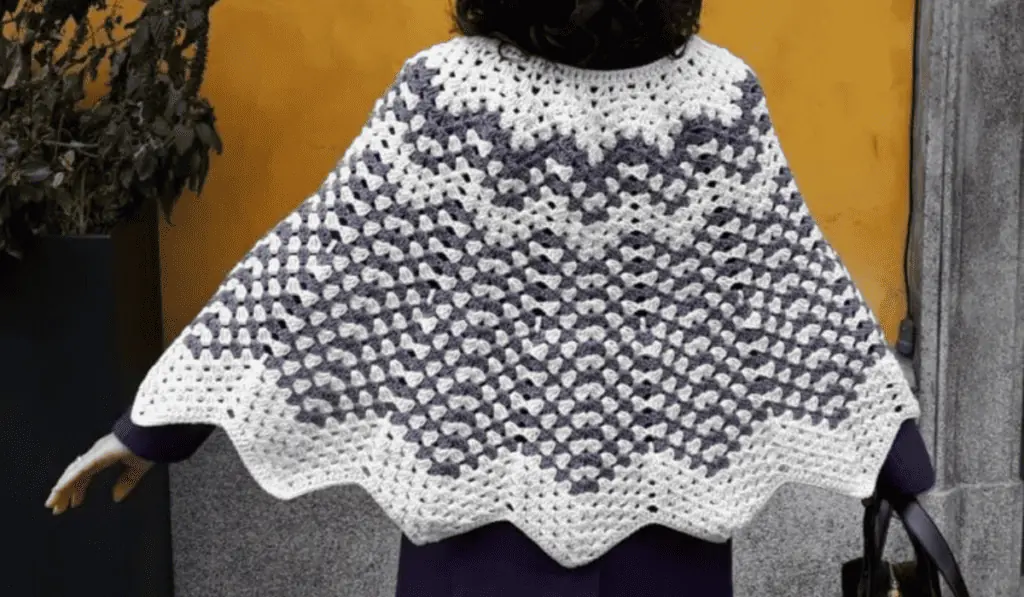 Granny Ripple Poncho
I love the zig-zags on this lovely poncho design by Change Path Crochet. It makes for such a beautiful and unique look! Plus, it's an amazing gift idea for someone who wants something a bit more unique than the traditional poncho look.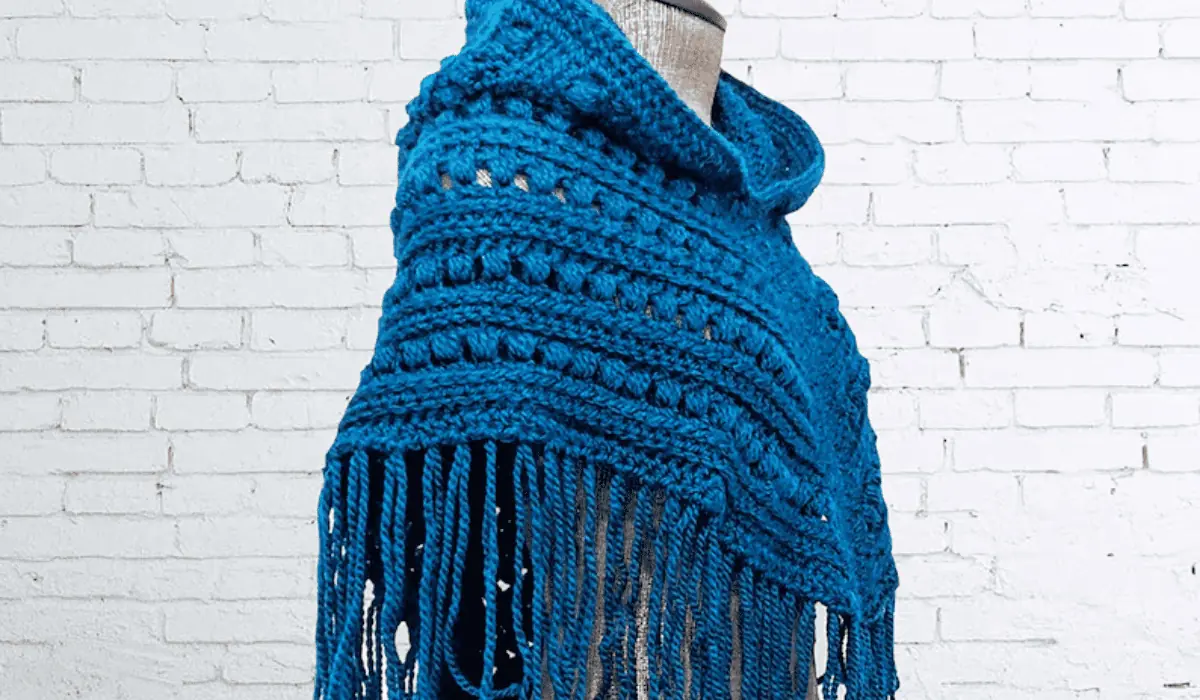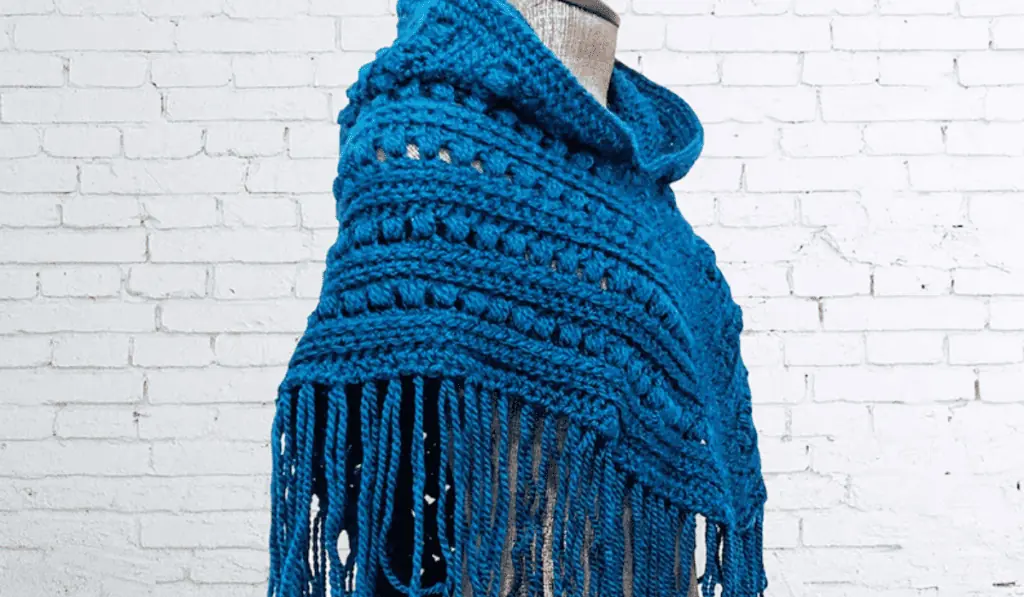 Aurora Hooded Poncho
This adorable cropped-style poncho by Poppy Shop Creative comes in a variety of sizes ranging from toddler to adult. This is the perfect project for some fashion during the winter season with its modern design. Plus, there's a cute hood too that will help block out the winter winds.
I love seeing your finished projects! If you enjoyed making one of my patterns I'd love to see yours on Instagram, be sure to tag me @crochet365knittoo. If you are on Facebook, stop over to the Crochet 365 Knit Too Facebook page or pop over to the Crochet365KnitToo Club and share a photo! I'd love to see your work.