Coldsnap Essentials: Crochet Fingerless Gloves
This post may contain referral/affiliate links. Please read my disclosure for more info.
If you're looking for the perfect crochet fingerless gloves to give you a bit of extra warmth while still having use of your fingers, you've come to the right place! You're sure to find the perfect pair of gloves that you'll want to start crocheting right away.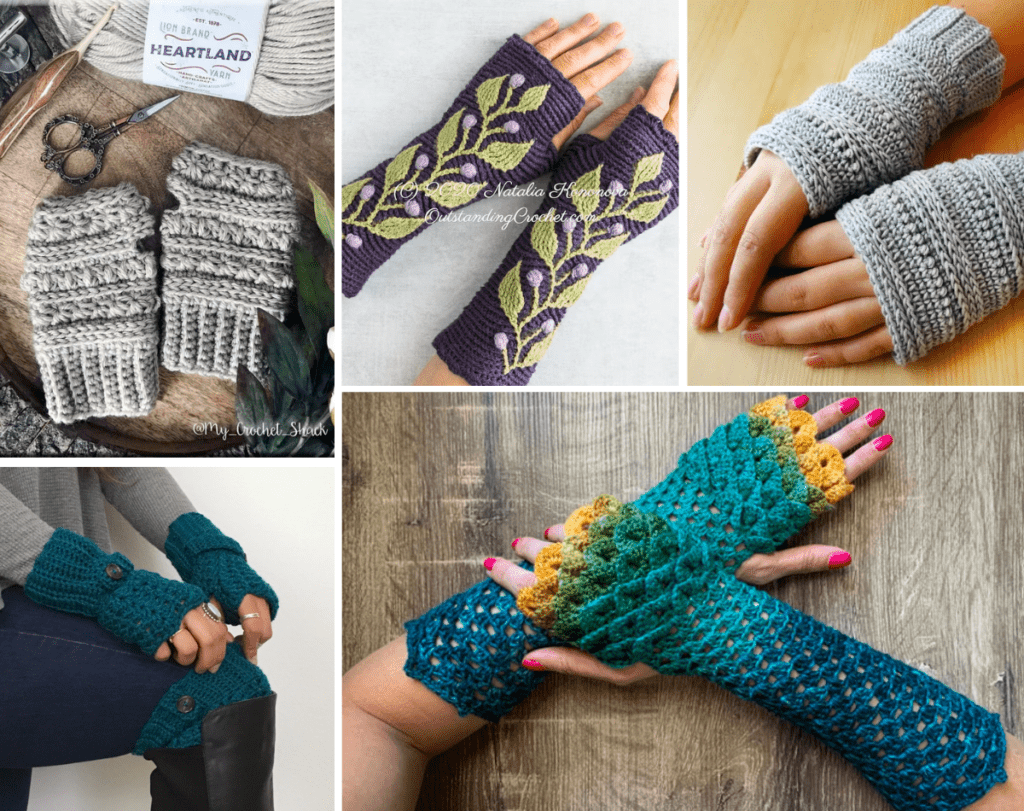 Most of these patterns are in adult sizes with a few patterns offering instructions on how to size down if needed. Your next pair of cute gloves are just a few stitches away!
Most of these patterns use a variety of basic crochet stitches, so make sure that you know how to work a single crochet stitch, double crochet stitch, and slip stitch (sl st). Since these great patterns won't take a long time to complete, your gloves are just a few steps away!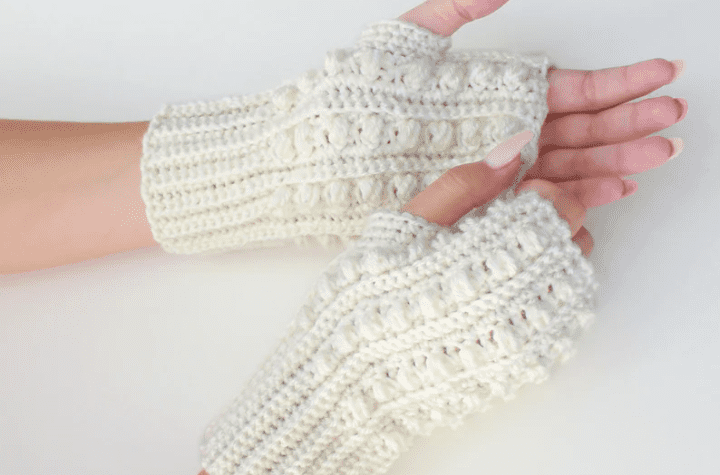 Time to get cozy while looking cute with The Easy Design's Crochet Fingerless Gloves Pattern. I really love the use of the stitches that make up the "pearls" on this pattern, it really gives it a beautiful amount of detail.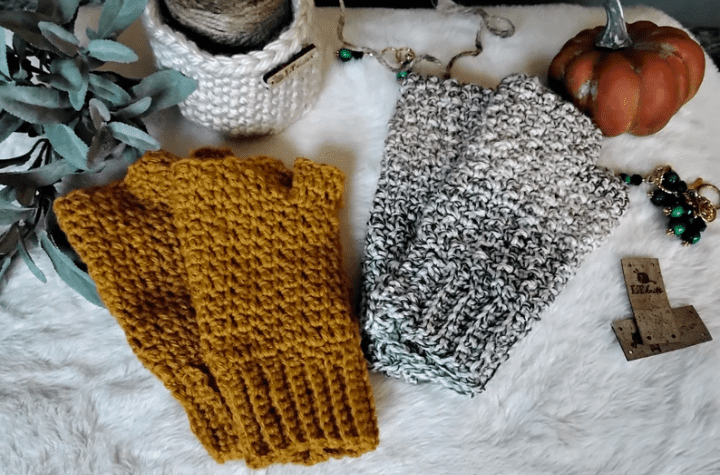 Sometimes, you really need to get back to the basics, and this fingerless gloves crochet pattern by Locus Tree is easy to make. Plus it is made with worsted weight yarn and uses two hook sizes, a H-Hook for the cuff and an I-Hook for the body.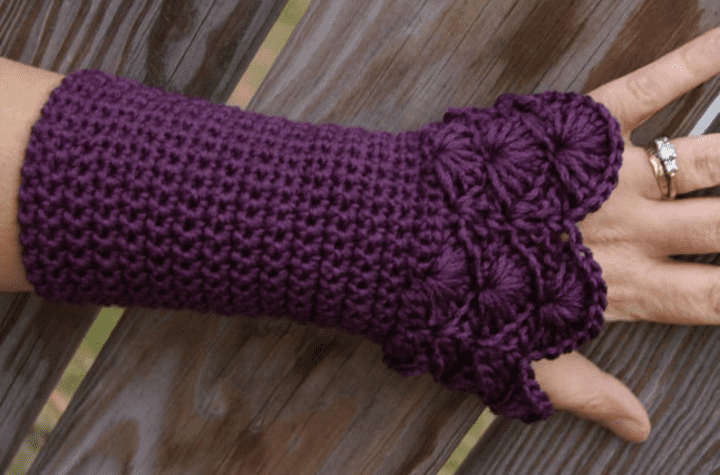 The textured stitches on Candace's Closet's fingerless glove pattern are so cute! The nice part of this pattern is that it's a bit longer so that it'll keep more of your forearm warm.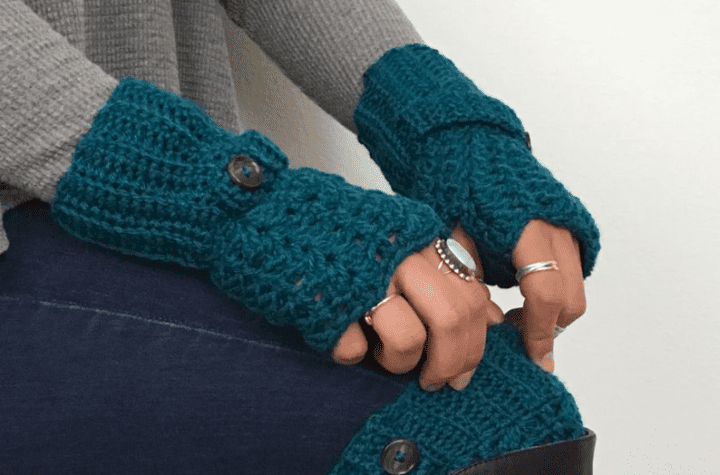 If you're a beginner just starting out on your crochet journey, these fingerless mittens by Made With A Twist are going to be perfect for you. Plus, they look super classy!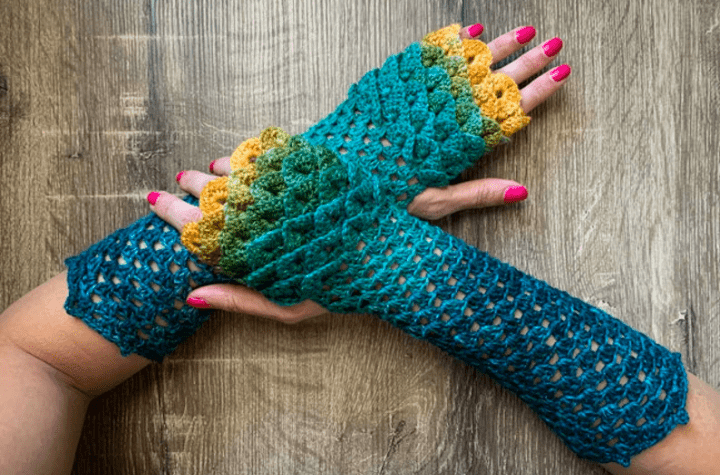 Heart Hook Home's Dragon Tears Fingerless Gloves are the perfect crochet project as a bit of a stunning accessory for an outfit in addition to providing some warmth. There are also instructions to modify this pattern to make it child-sized for your little one!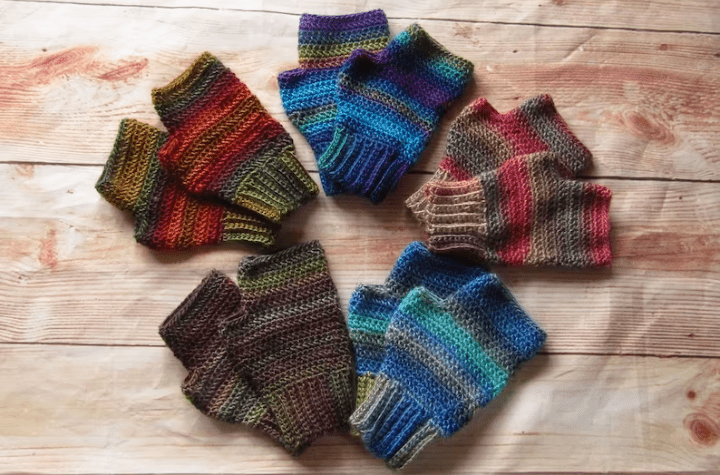 Sometimes, you just need a good handwarmer, and that's where these cute fingerless gloves by Canoe Mtn Designs Co come in! I really love the yarn choices on these gloves, I just think they turned out so cute!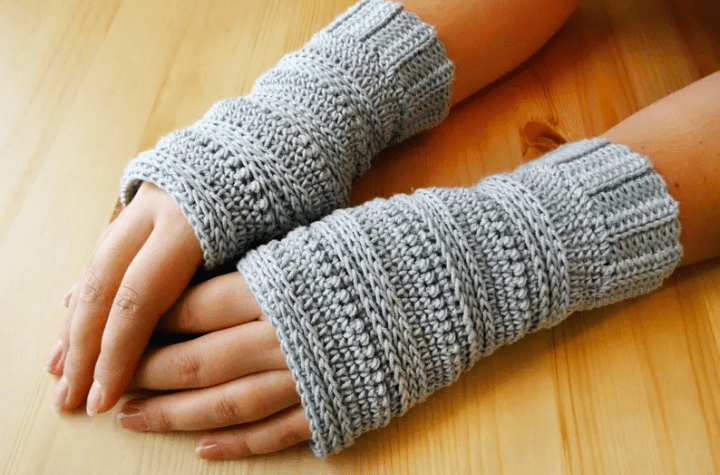 Nightly Crafter Shop's Fingerless Gloves Crochet Pattern is ready to keep you warm when the weather gets a bit cooler. I think these gloves look so cute with the variety of stitches in this pattern.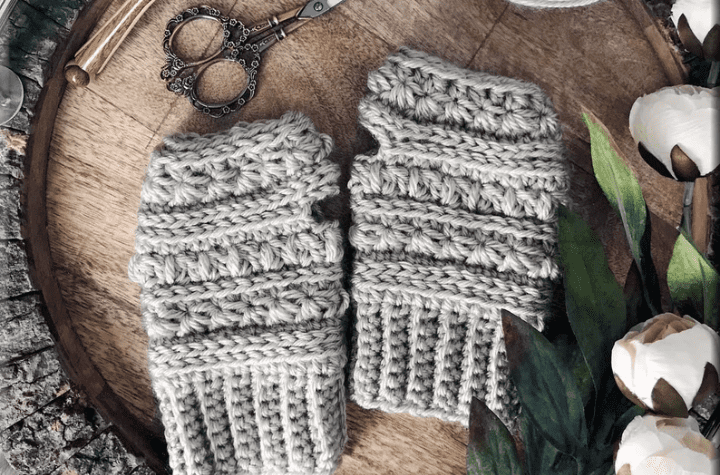 The Brighton Fingerless Gloves by Silver Maple Stitches are not only stunning on their own, but there is also an entire Brighton collection if you want a matching beanie, cowl, or full mittens!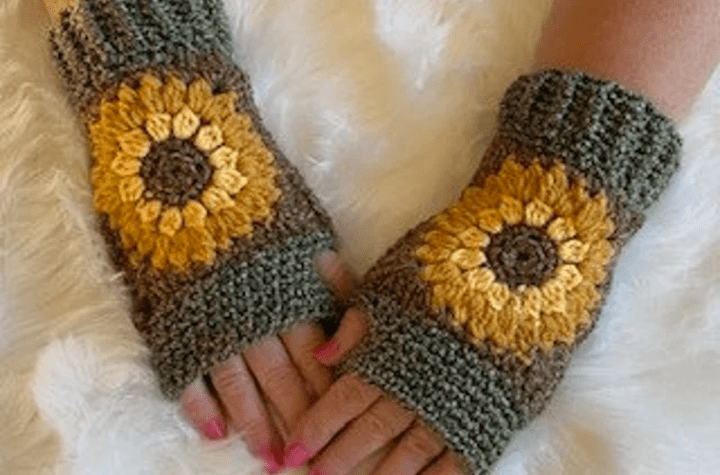 Another moment to show off my love of sunflowers with the Sunflower Fingerless Glove by Kathy Lutz Designs. This pattern is simply gorgeous.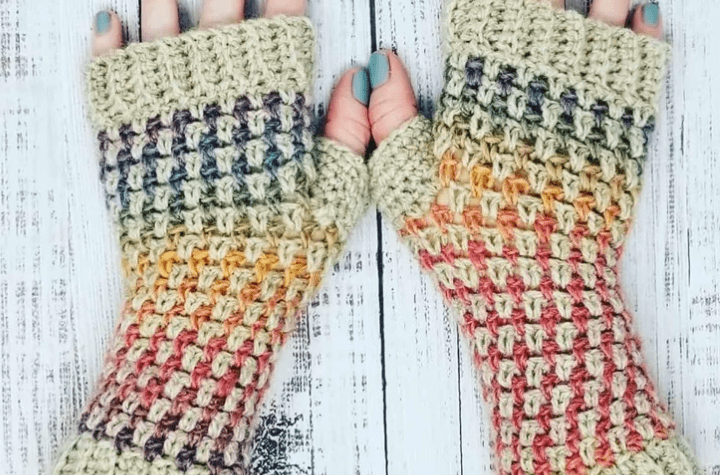 The ribbed Seed Gloves by Made By Lilian Designs are absolutely stunning! I love the use of rainbow yarn in this pattern as well as how high up it comes on your fingers. It's definitely going to give you more warmth if that's something you're looking for. Plus, I love that this pattern has a designated thumb hole to prevent slippage.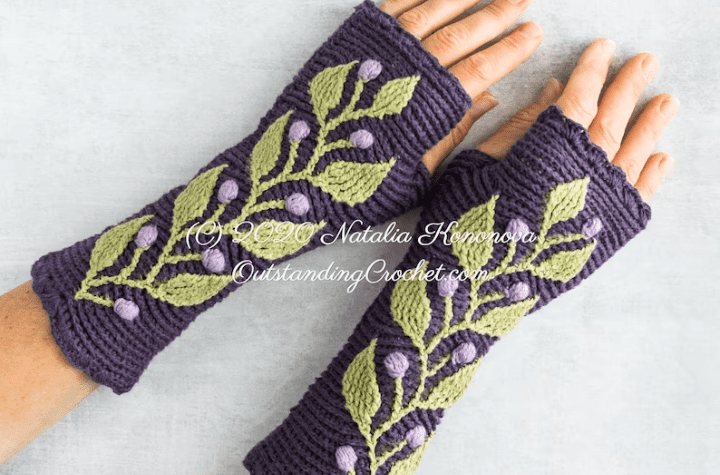 If you have had a hard time deciding whether you want regular mittens or fingerless mittens, this combo pack by Outstanding Crochet is absolutely perfect for you! I love the flower design on this pattern, it's just beautiful!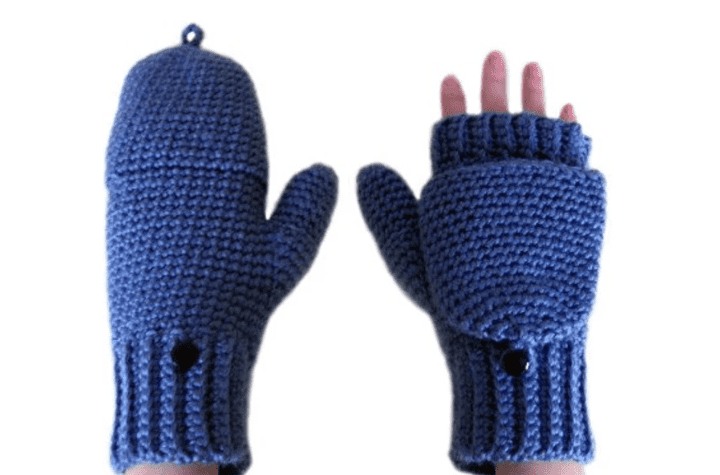 Why choose when you can have both? These convertible mittens to fingerless crochet gloves by Crochet Spot Patterns have the perfect button flap for you to convert based on your need for warmth.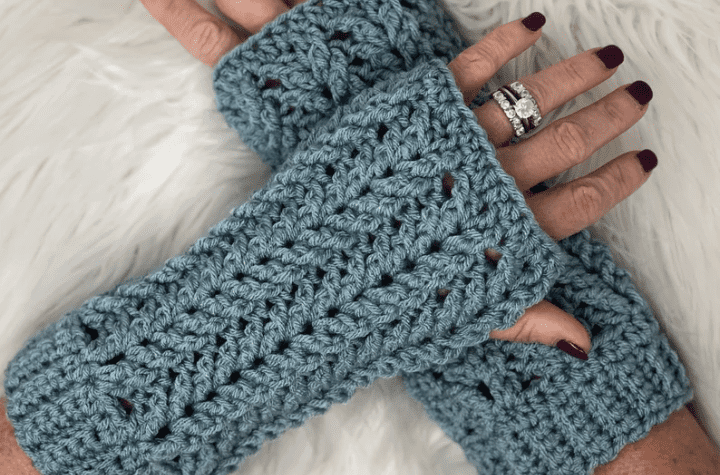 The Francisco Fingerless Gloves by tldotcrochet is perfect if you don't know a bunch of advanced crochet techniques but want to try your hand at something a bit more difficult while still ending up with a gorgeous pair of crochet gloves. It's nice that these are a solid color as well, especially if you want them to go with everything!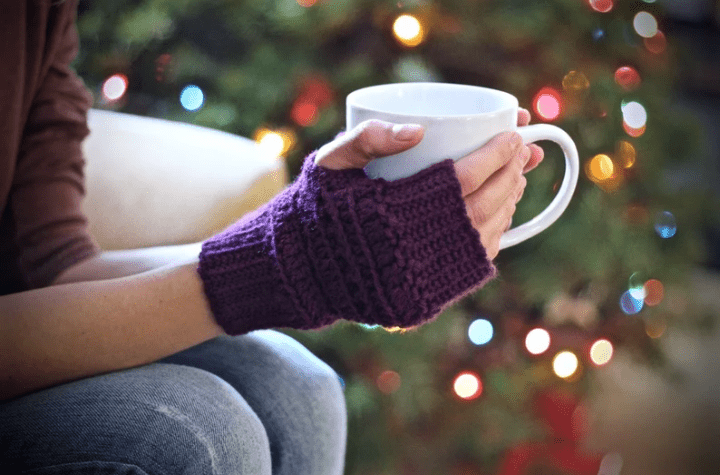 The Ribbed Crochet Fingerless Gloves by The Ivy Killers is the perfect wrist warmers if you're looking for something that's lightweight while still taking the edge off of the chill. This pattern also says it needs one skein of yarn, so you shouldn't have to go out and buy two just to only use a tiny bit of the second skein.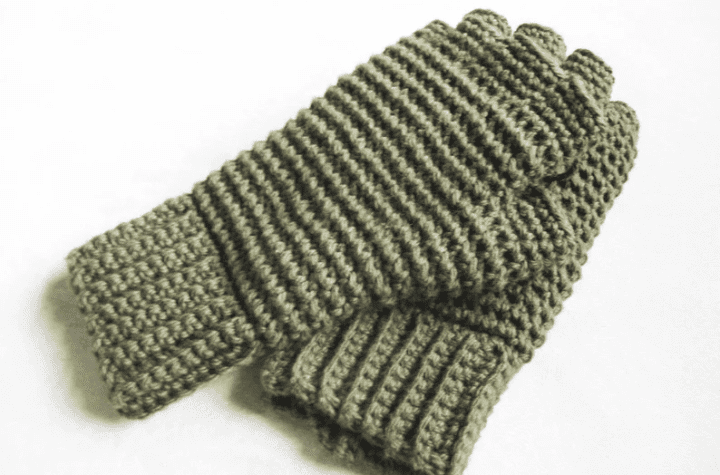 Not only do these Thermal Fingerless Gloves by Kickin Crochet have thumb holes, but they also have holes for each individual finger! I kind of love that this is an option for those of us who need to be able to use our fingers a bit, but like the added security of the individual finger holes.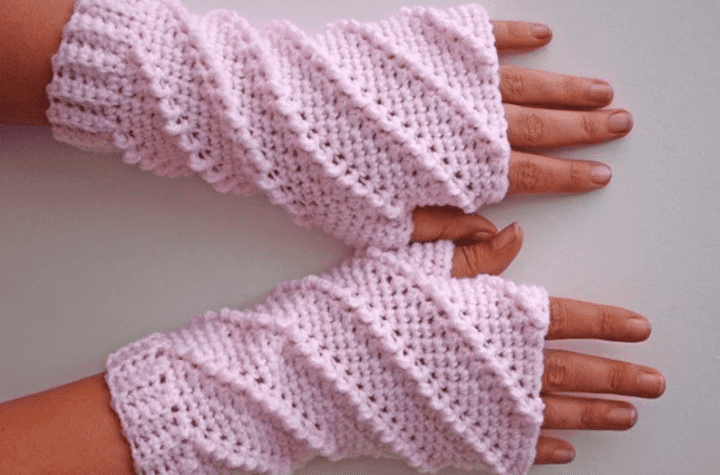 Now these, are a statement! The Whipped Fingerless Gloves by Tallib are stunning. You know when someone gets engaged and they find ways to show their ring off all the time? Yeah? Well, that's how I would be with these gloves. I mean seriously, look at that fun and swirly stitch! Of course, it also has the added benefit of keeping your wrists warm while looking stunning while doing so.
I love seeing your finished projects! If you enjoyed making one of my patterns I'd love to see yours on Instagram, be sure to tag me @crochet365knittoo. If you are on Facebook, stop over to the Crochet 365 Knit Too Facebook page or pop over to the Crochet365KnitToo Club and share a photo! I'd love to see your work.