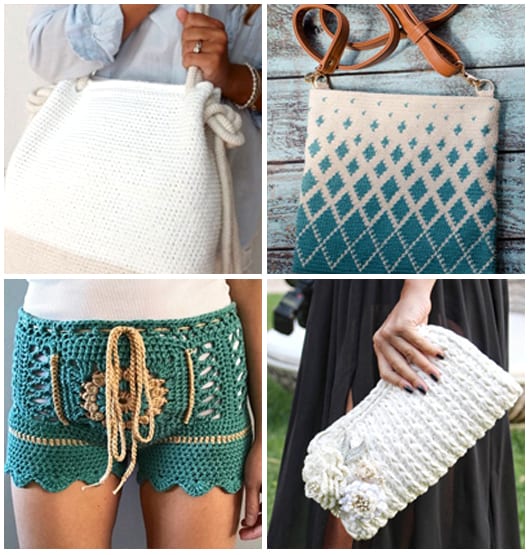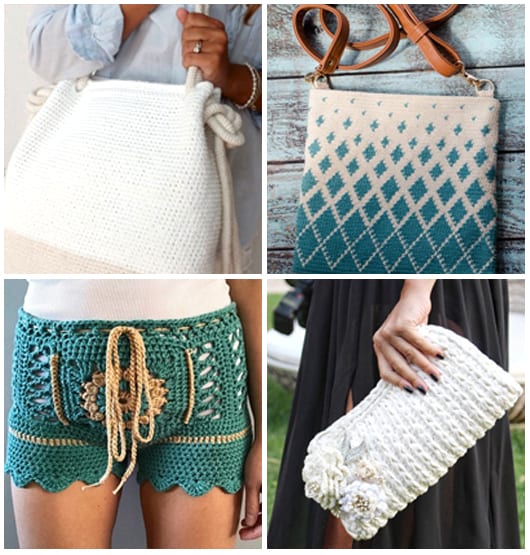 I am SOOOO excited to be a part of this amazing Summer Crochet Pattern bundle!
Summer is here!  It's time to kick off your shoes, throw on some shorts and enjoy long, sunny days!
Summer weather doesn't mean saying goodbye to crochet.  It just means saying hello to warm weather patterns that are perfect for Summer.
That's why I'm so excited to team up with other amazing designers for Summer Fun Crochet Pattern bundle at an unbelievable great deal just for you!  I can't wait for you to see all the great patterns included in this bundle!
The folks at Ideal Me have worked hard to curate over 50+ patterns in this bundle of hand-picked patterns by top Etsy designers and crochet bloggers.  The bundle features lightweight, Summer ready patterns, trendy bags, summer sweaters, shorts, swimsuits and everything you could want to help you get your crochet on all season long.
And each pattern is so cute, you're sure to get compliments on each one.
Make them all or just pick out a few of your favorites!  The price is so low it's worth it even if you only plan to make a few of the projects.
Now through June 8th you can get all 50+ Summer fun crochet patterns worth over $250 for over 90% off…but make sure to take advantage of this deal now because once the sale is over, it's never coming back.
Why wait?  Bring on Summer the right way—with a little crochet.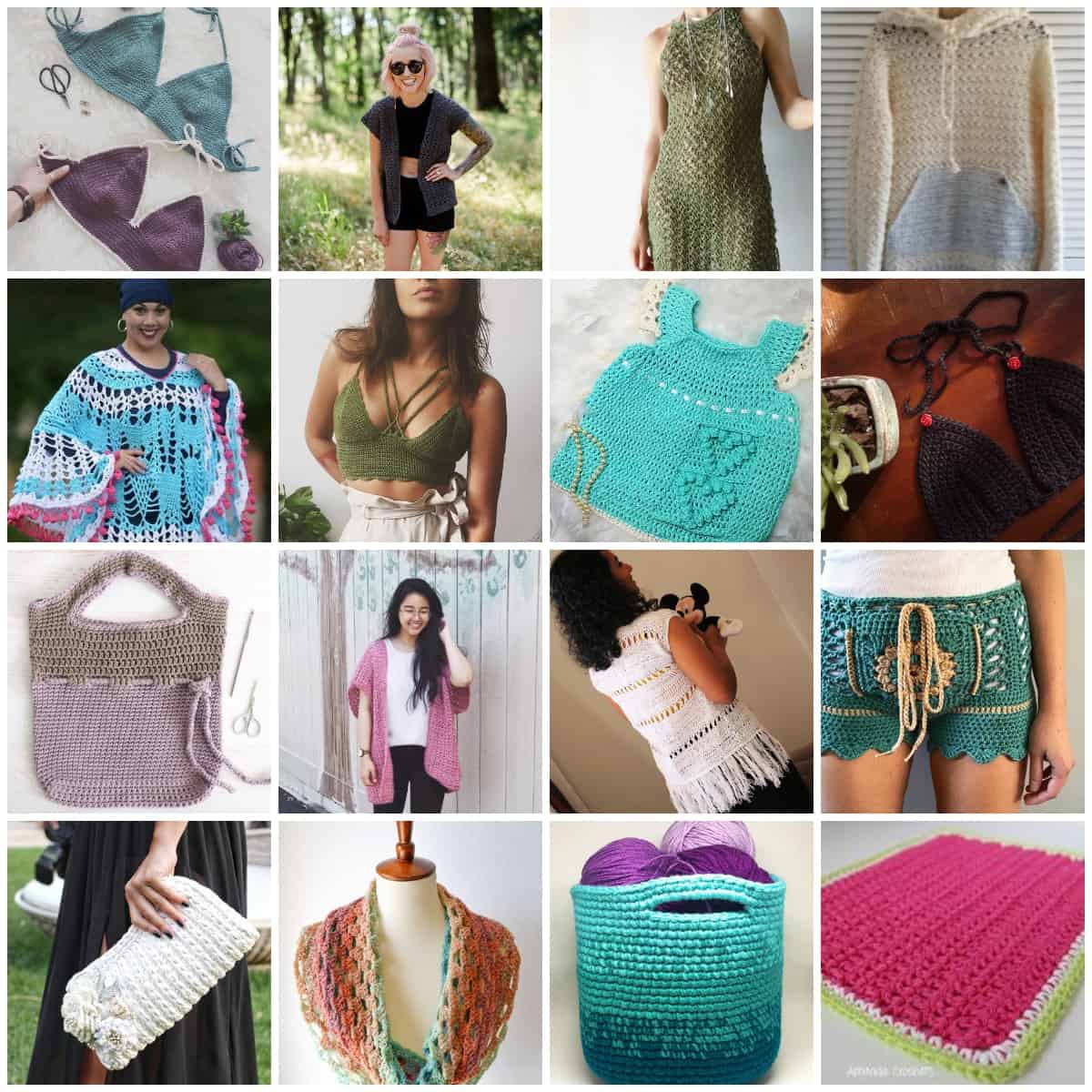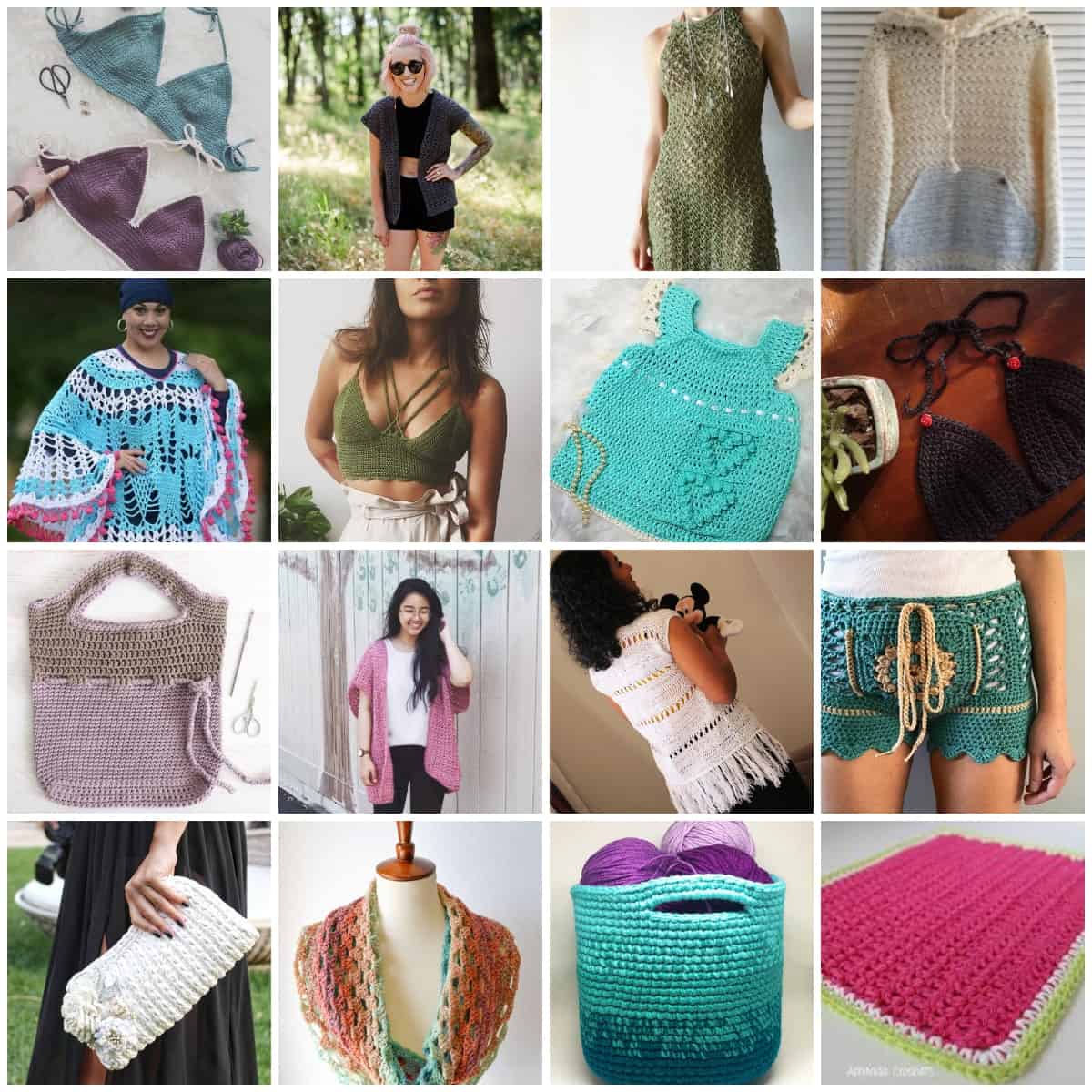 The Summer Fun Crochet Pattern Super Bundle has over $250 worth of patterns and you get it all for 90% off retail because we never want you to over pay for patterns, and we're so excited to celebrate Summer with you.
With this Summer Fun Super Bundle You'll Get Everything You Need To:
— Create gorgeous, handmade crochet projects
— Kickstart your creative inspiration
— Learn new stitches
— Save time, money & energy
— Feed your summer crochet frenzy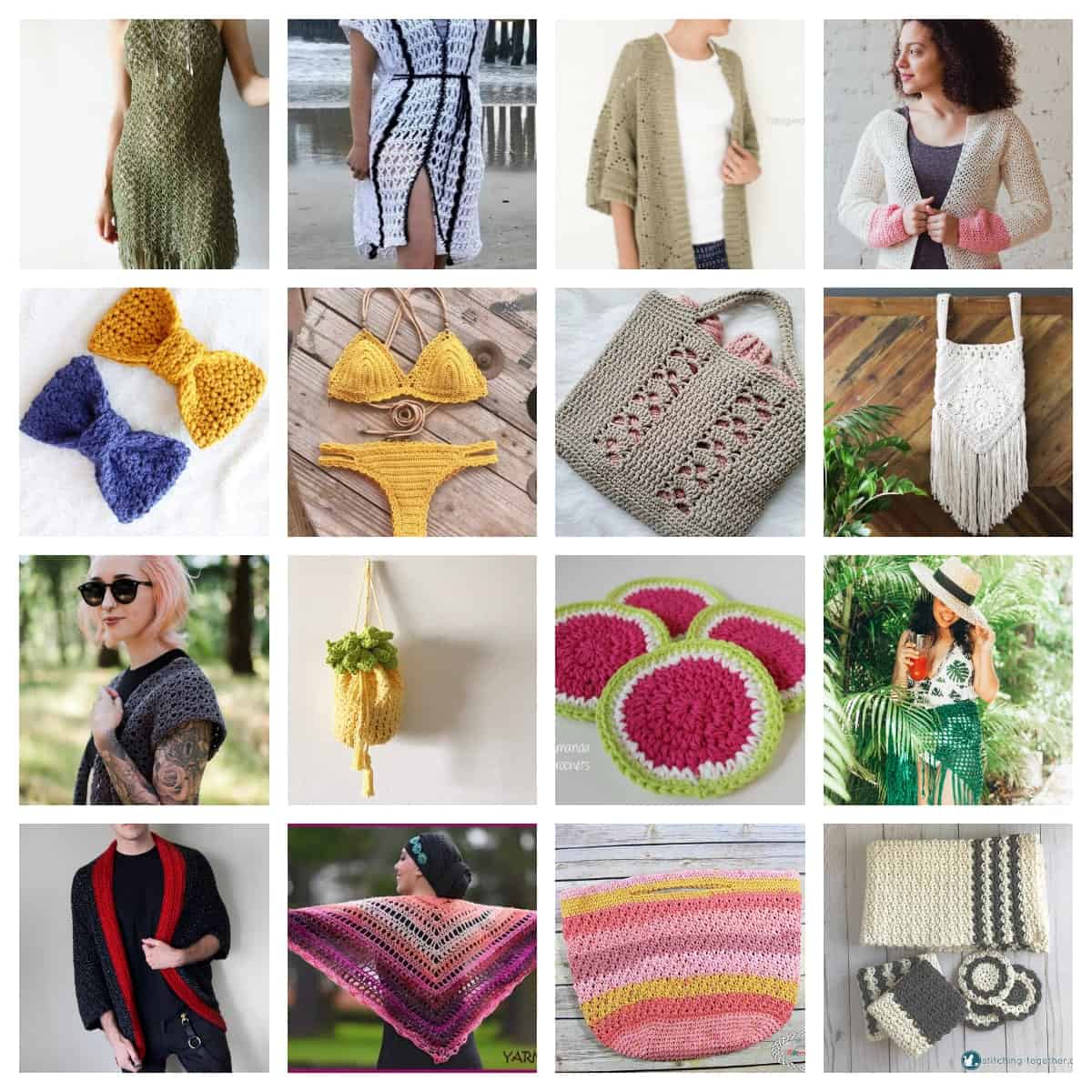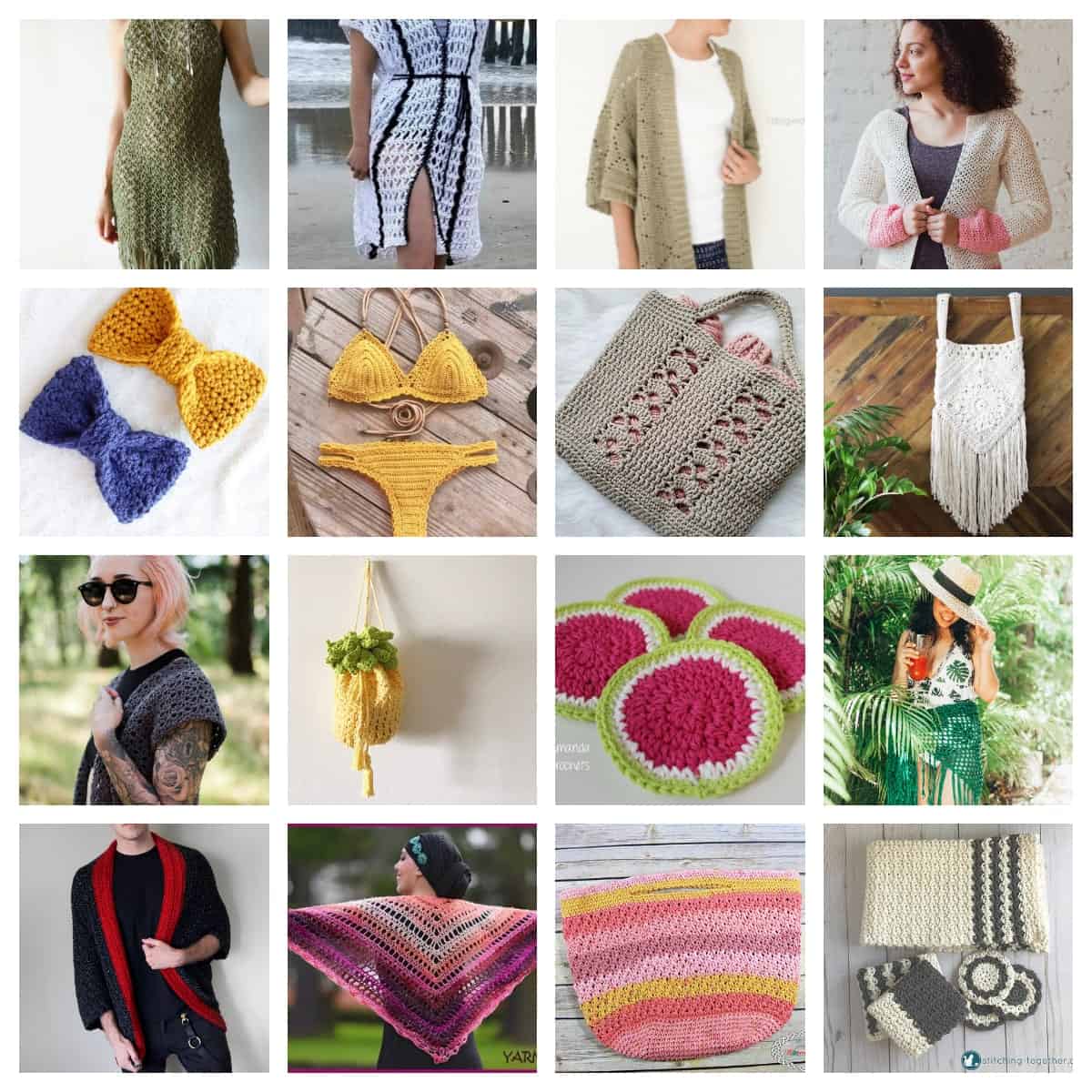 There are so many crochet goodies in this bundle, and I can't wait for you to see them.
You'll want to snag yours now because the bundle is only available through June 8th.
Plus, there's no reason not to check it out since it's backed by a 30 day money back guarantee.
They take the risk, you get the reward. Isn't that how business should be?
If you're a crochet lover of any level, I know you'll love this super bundle as much as I do, and I can't wait to see all of your finished projects.
It has the power to transform your crochet arsenal with tons of cute, trendy, and original patterns that you can use over and over again.
What are you waiting for?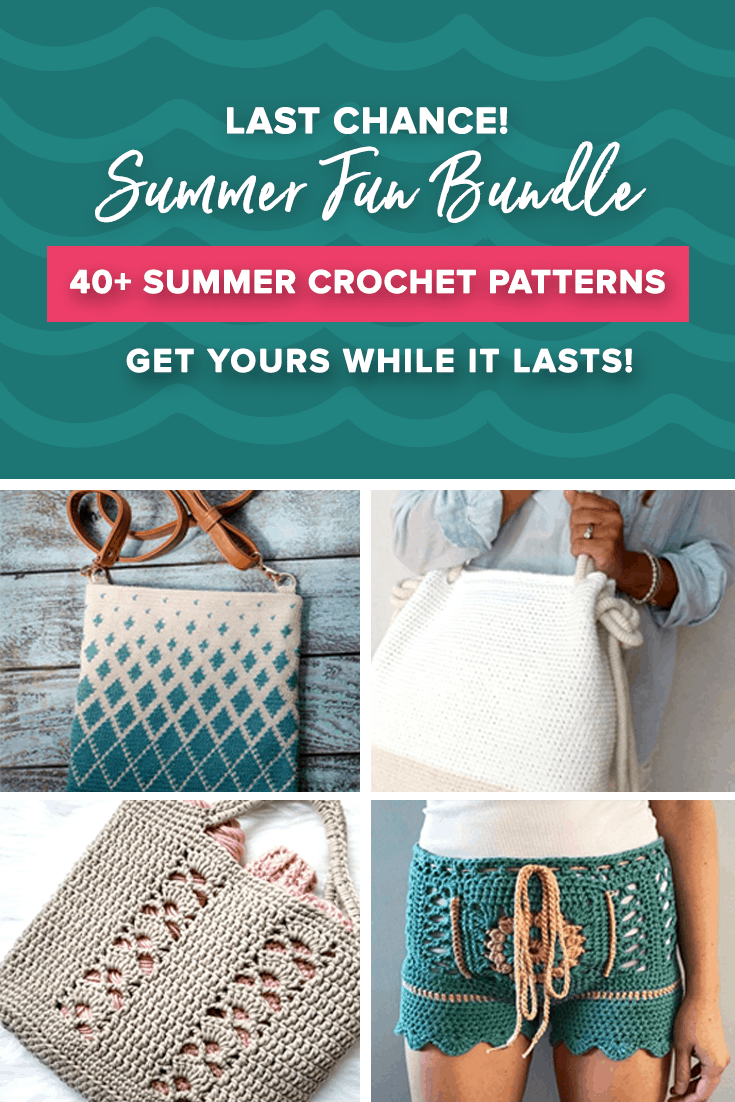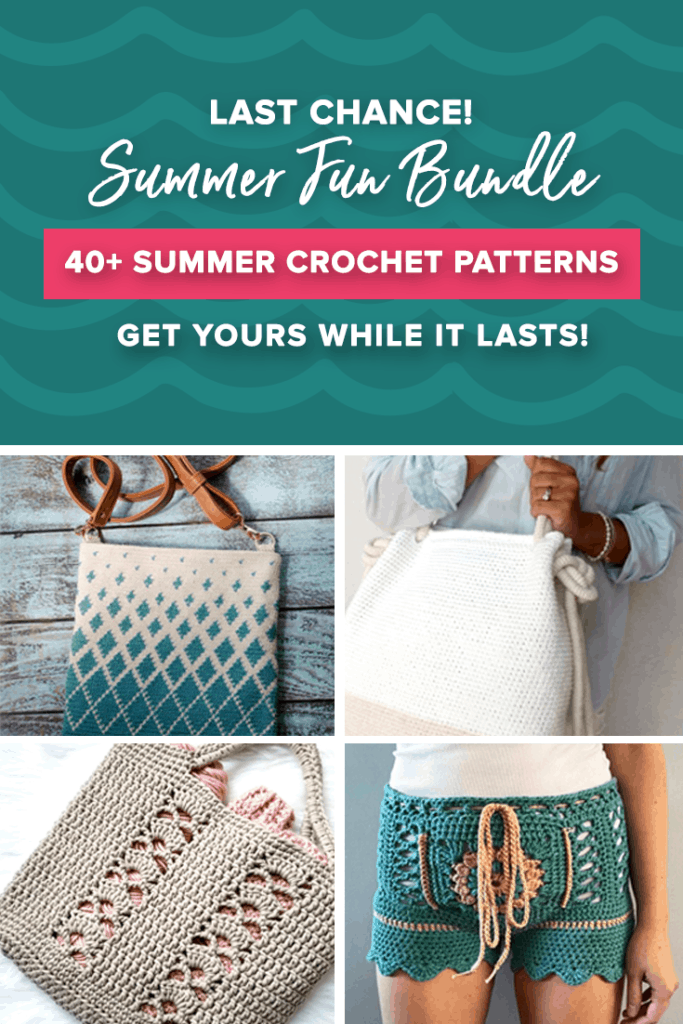 SaveSave
SaveSave